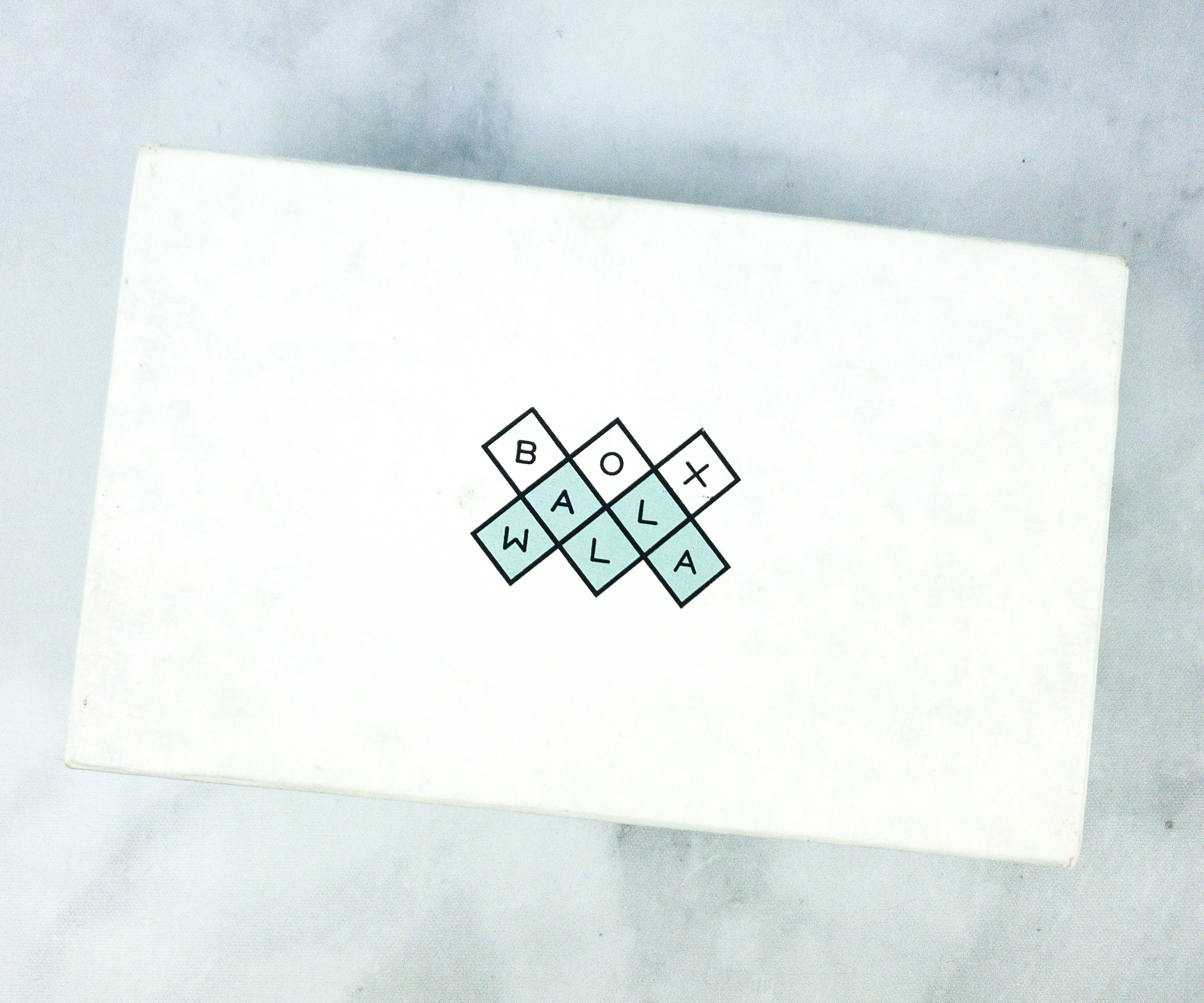 Boxwalla Beauty Box is a bi-monthly beauty subscription box that contains non-toxic and cruelty-free products sourced from artisans in the US.
Boxwalla is a subscription box company that offers three themes – natural beauty, international film, or books! With Boxwalla, you'll be able to discover great artisans and artists from across the globe.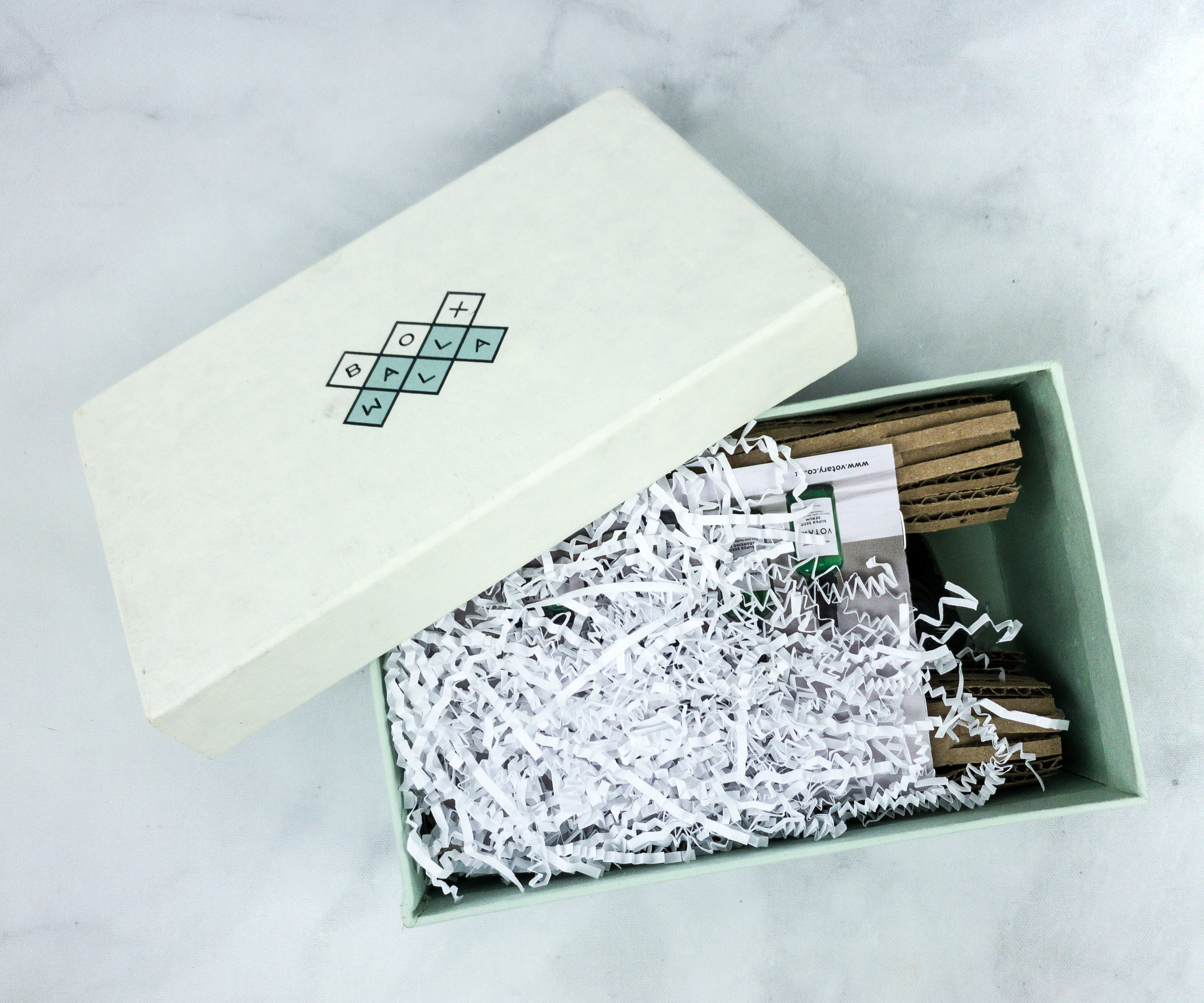 They sent the items in a plain box this month for the purpose of regifting. The box itself is a luxe cotton rag paper covered box handcrafted by artisans in Rajasthan, India, and no child labor is ever used. I love how the box itself supports socially and environmentally conscious goals.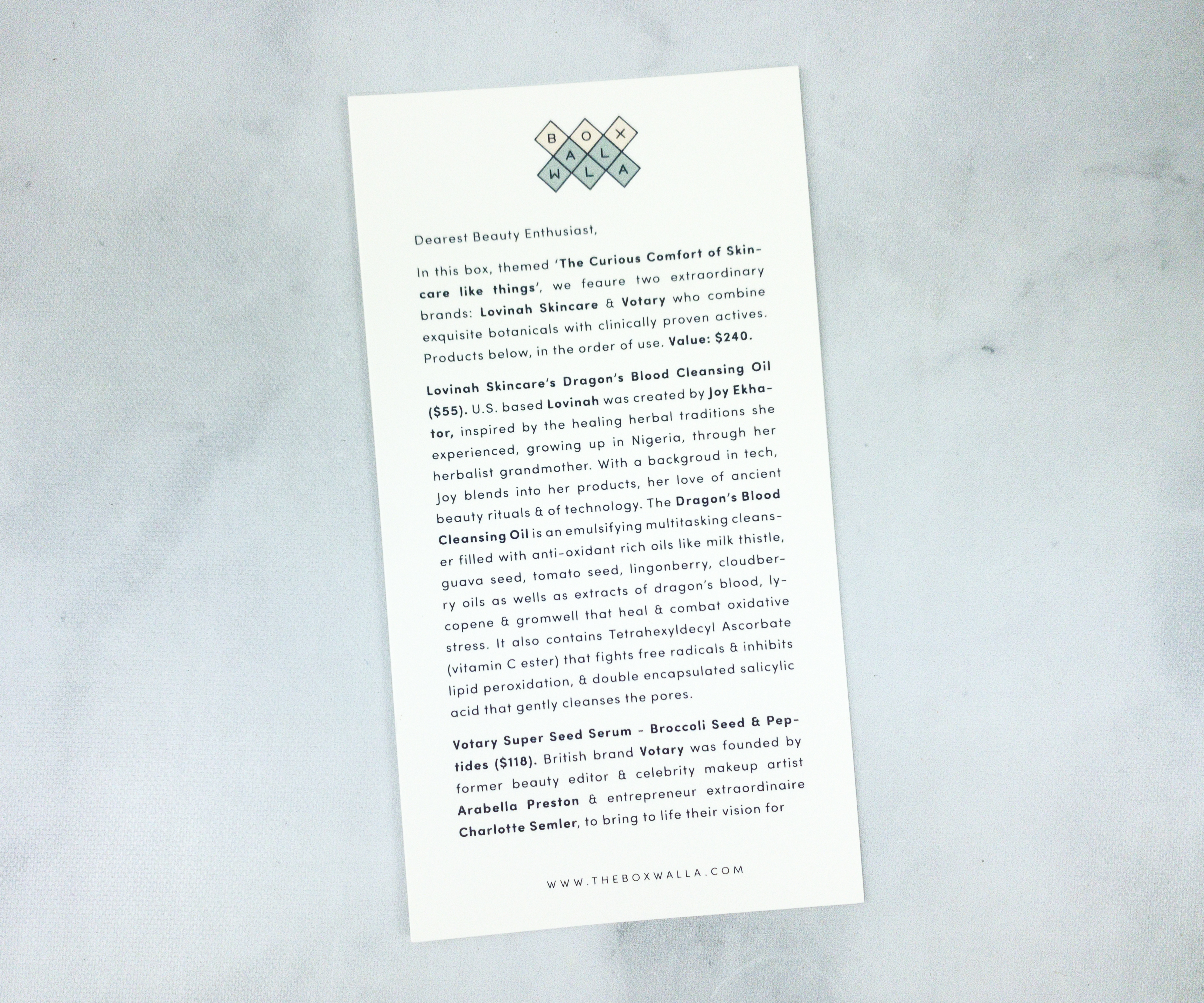 The information card is a letter from "The Drunken Boxwallas" detailing each of the products.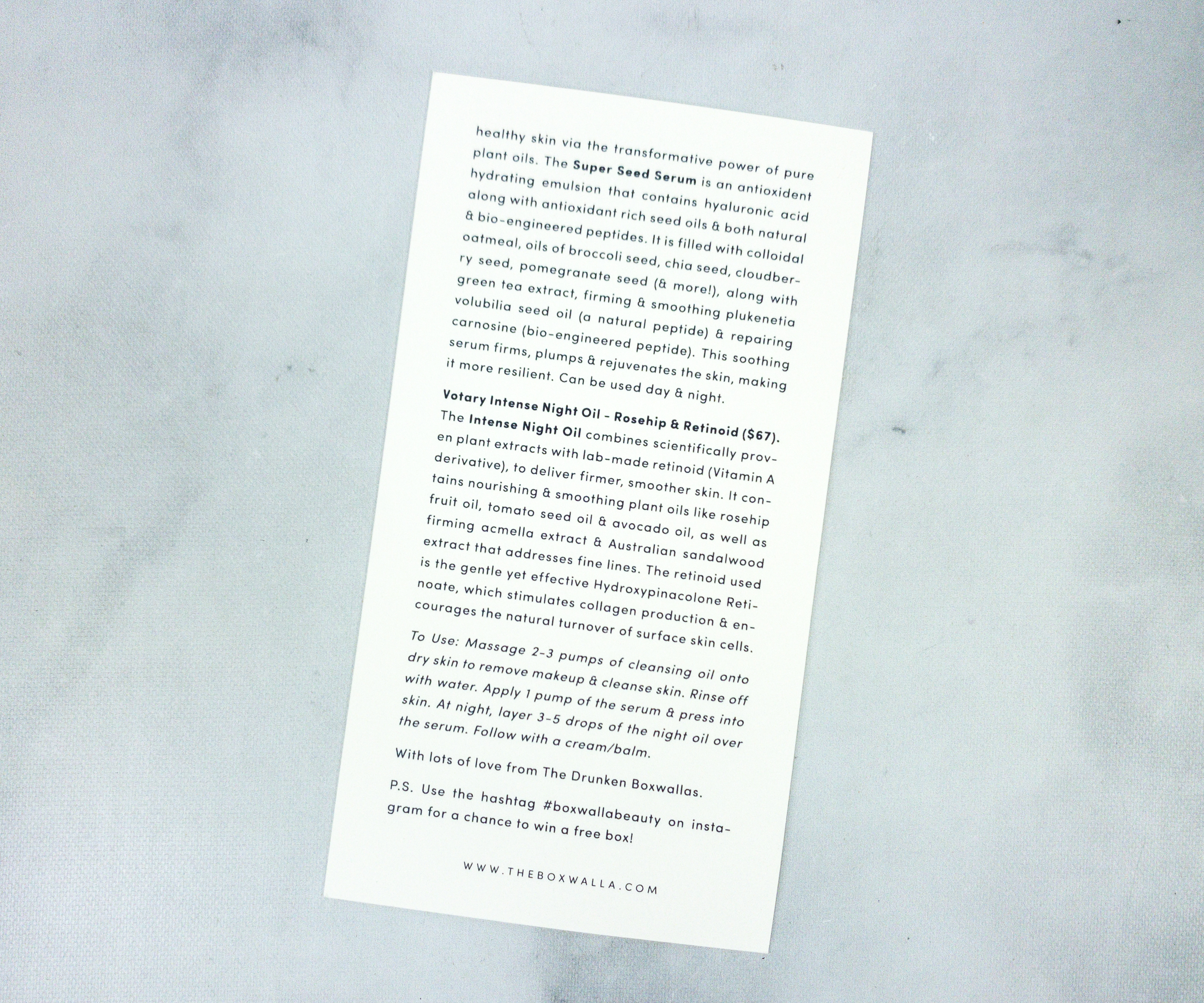 They also remind the subscribers to share their thoughts about the box on Instagram using #boxwallabeauty for a chance to win a free box.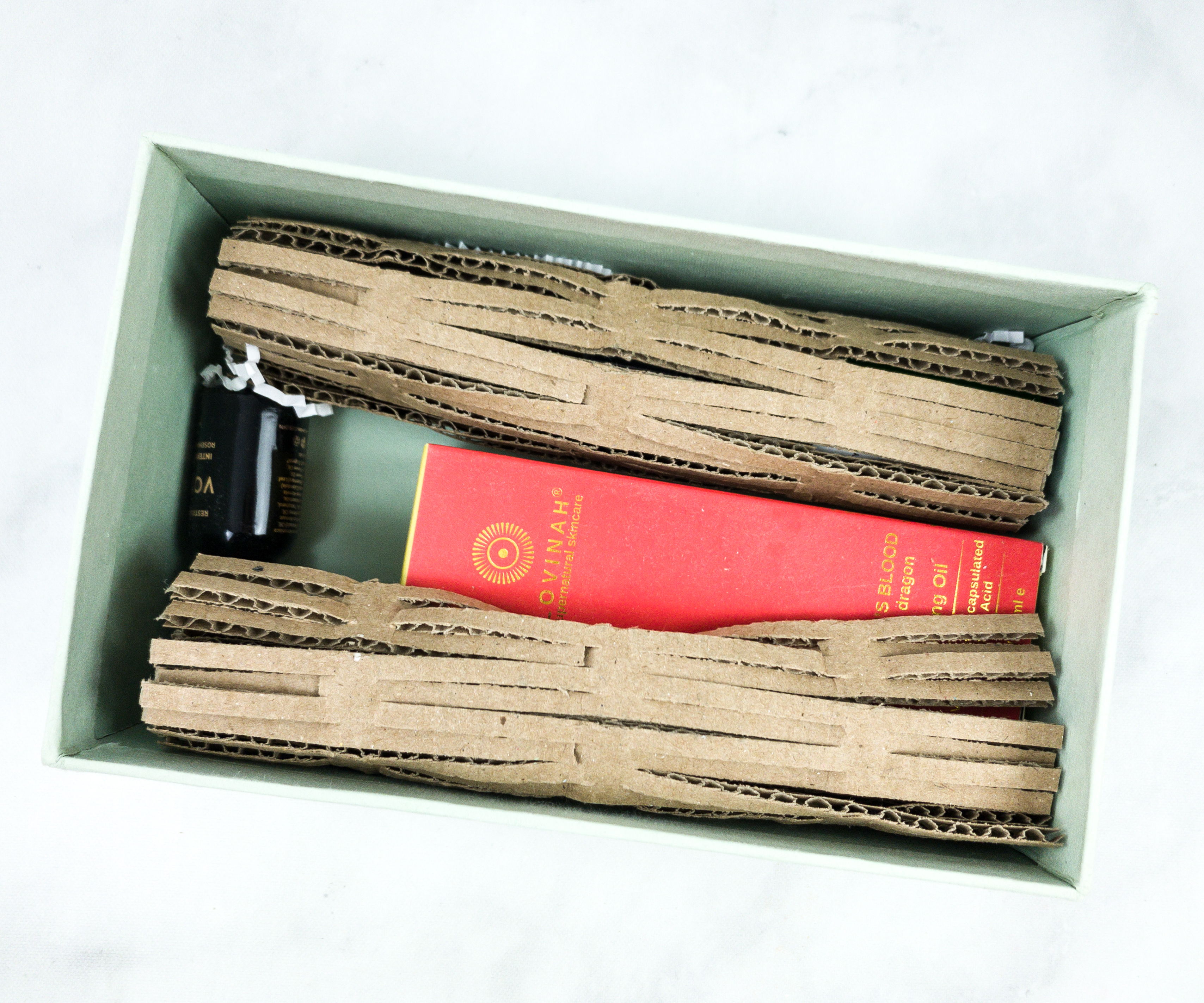 The items were nestled inside the box with cardboard to prevent them from moving about during transit.
Everything in my box!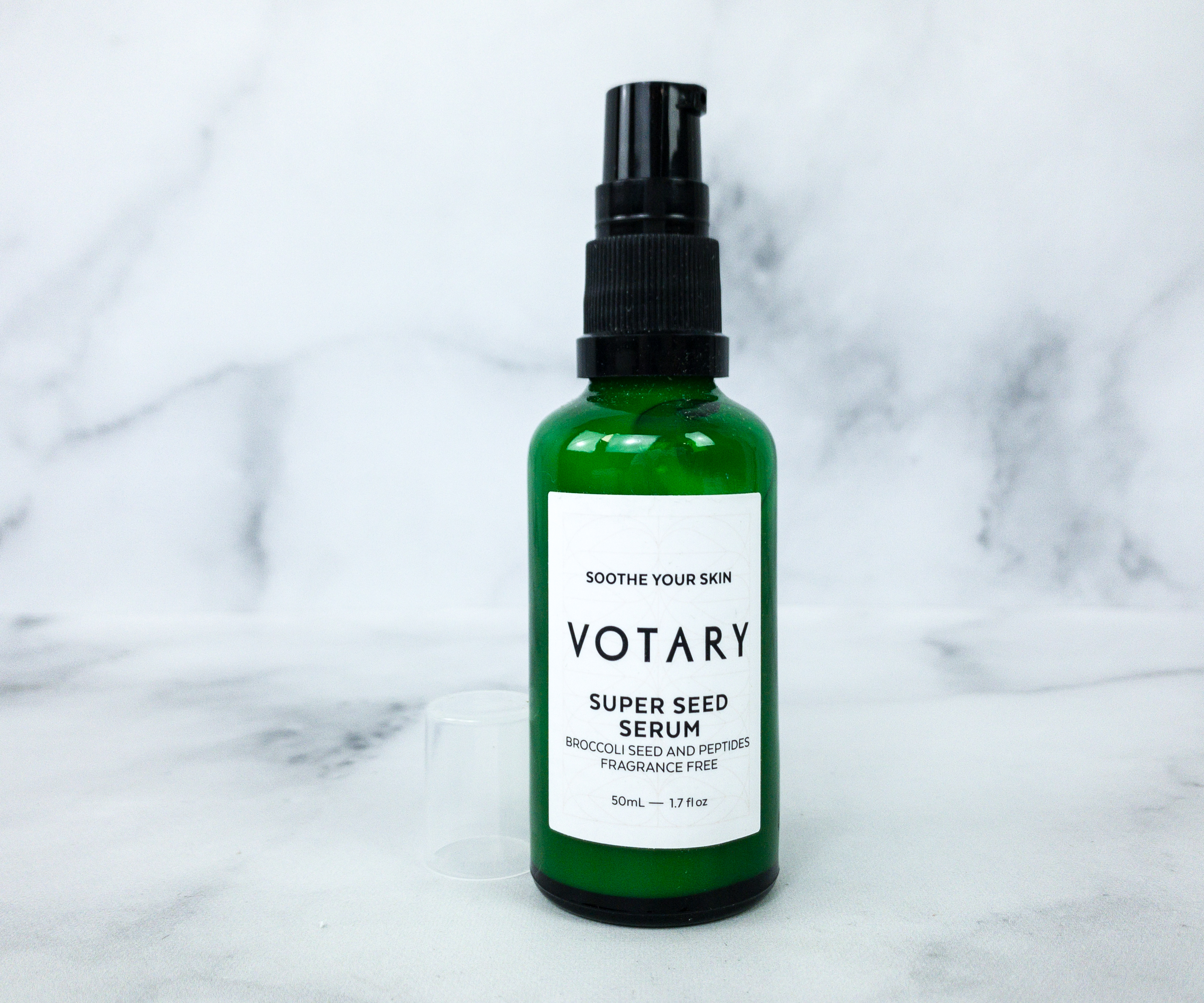 Votary Super Seed Serum ($98.20) Formulated for sensitive skin, this serum is free from fragrances, allergens, color, and alcohol. It promises to reduce skin redness and provide nourishment and protection to the skin with continued use.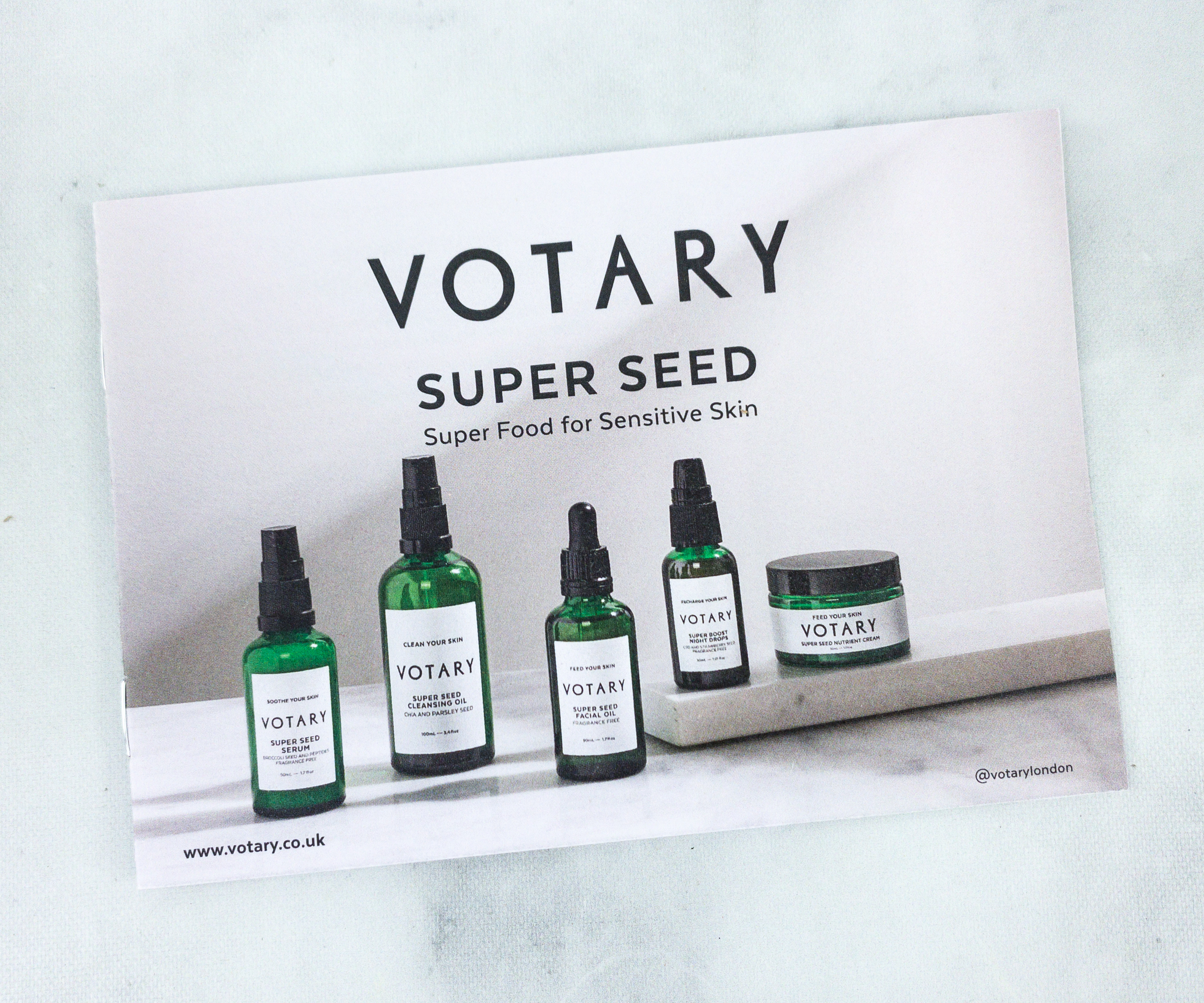 The serum came with its own information booklet.
The booklet lists the product's hero ingredients: anti-aging sacha inchi, hydrating hyaluronic acid, and soothing grape seed extract. To use this serum, all you need is one pump! Apply it on your skin until fully absorbed, and then follow with your favorite facial oil or moisturizer. It felt good on my skin! The serum is powerful yet gentle, and also gave me a healthy glow!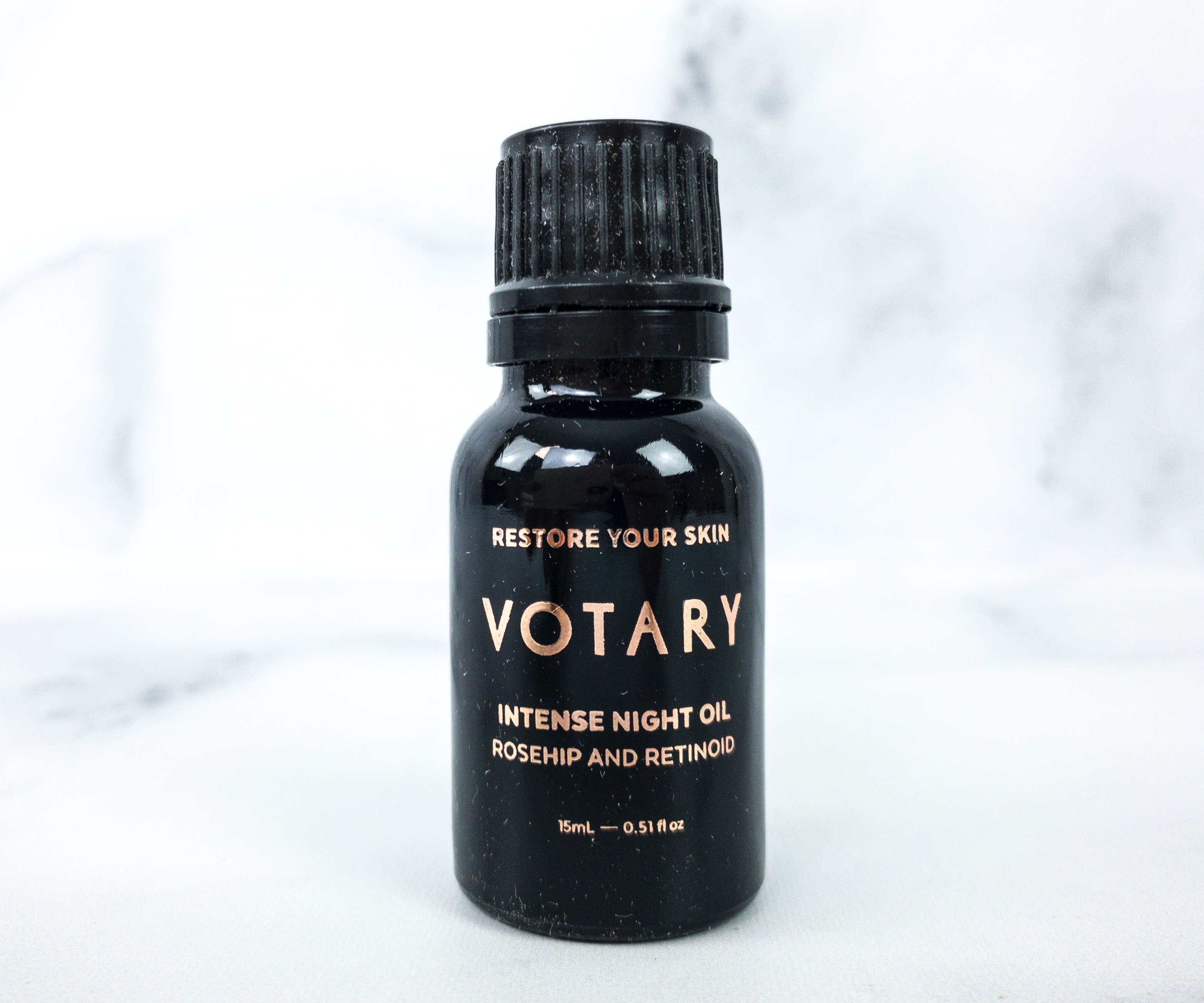 Votary Intense Night Oil ($53.03) An overnight skin treatment, this oil is made with a combination of rosehip and retinoid that helps rejuvenate the skin by encouraging the natural turnover of skin cells. It promises to leave your skin firmer, smoother, and radiant. The formula is also cruelty-free and vegan.
To use, get 4 to 5 drops and apply to your face and neckline using gentle strokes. It absorbs quickly so there's no need to worry about the oil transferring on your bedsheets. Also, it smells wonderful!
Lovinah Dragon's Blood Cleansing Oil ($55) This cleansing oil has an interesting name! Dragon's Blood is actually a resin oil that comes from a tree. It has a vibrant red color, thus its name. This oil emulsifies with water, removing makeup, dirt, and other impurities from the skin. The formula is gentle enough for those who have sensitive skin.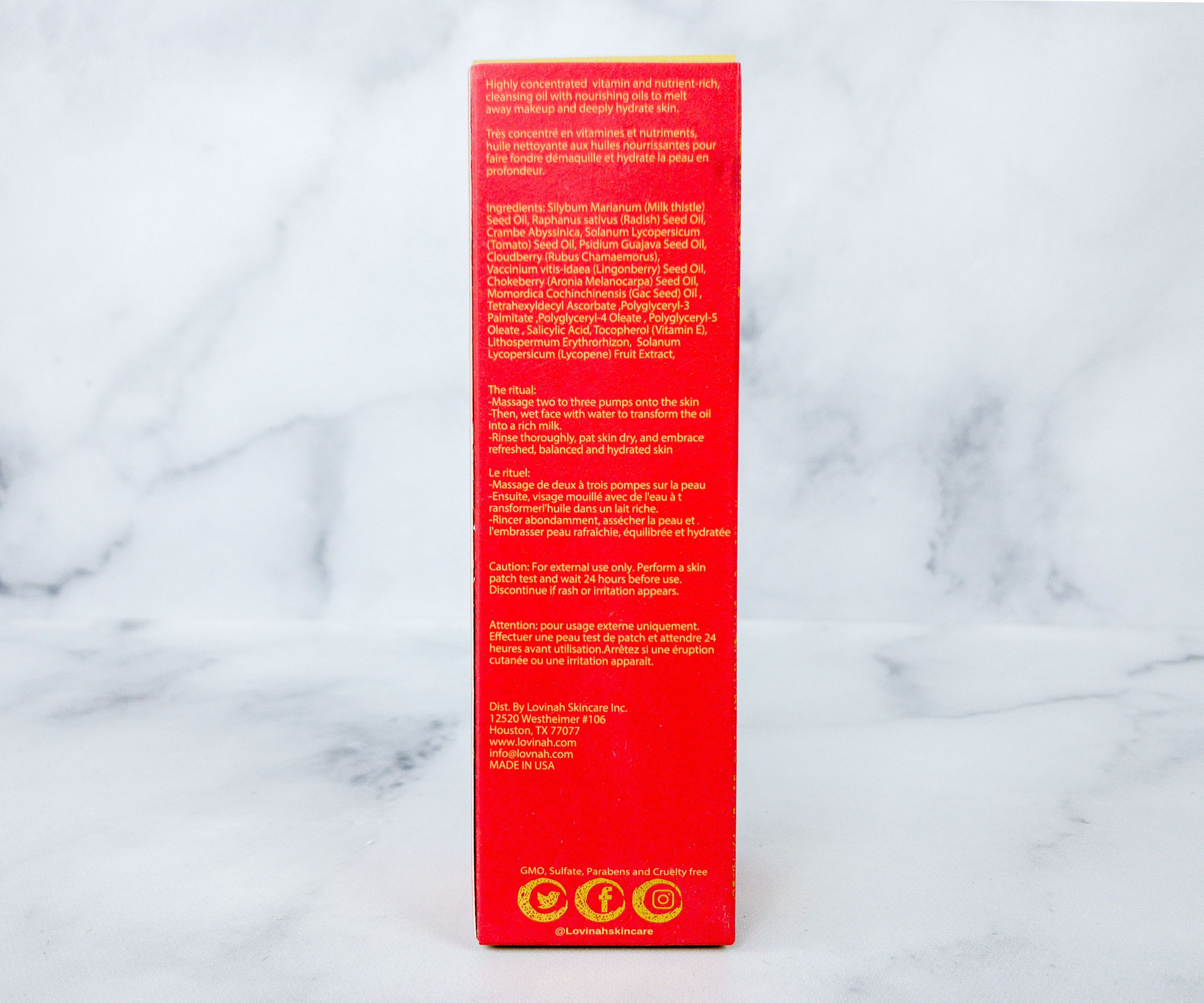 Another key ingredient is encapsulated salicylic acid, which helps prevent breakouts. To use, just massage the oil on your face, wet your hands with lukewarm water, and massage again for thirty seconds more before rinsing with lukewarm water. The oil turns really creamy and it made my skin feel so refreshed after use.
Boxwalla Beauty makes it easy to discover new non-toxic and cruelty-free skincare products! Each box features different natural beauty brands, making it fun and exciting for those who are still searching for their skincare holy grail. This month, I received a serum that delivers a boost of nourishment and a facial oil that keeps the skin clear and smooth overnight. There's even a cleansing oil, a good option for double cleansing enthusiasts! I like all of them because they are gentle on the skin and I don't have to worry about nasty ingredients!
What did you think of this month's Boxwalla Beauty box?