BOXYCHARM is a makeup and beauty subscription box that sends out 5 full-size items every month. Products include makeup, skincare, and beauty tools and each box has an average value of around $175. BOXYCHARM is $25 a month with discounts for those who prepay for longer terms.
Charmers will receive specially curated products from well-known, popular, chic and up-and-coming brands. Our beauty experts carefully select each item based on current and emerging trends, so you're always in the know about the latest shades and styles. With BoxyCharm and BoxyCharm Premium, we like to focus on beauty! That means makeup, skincare, haircare, and much more. To add lifestyle items to the mix, we offer the dreamy BoxyLuxe upgrade. Being a Charmer is where it's at!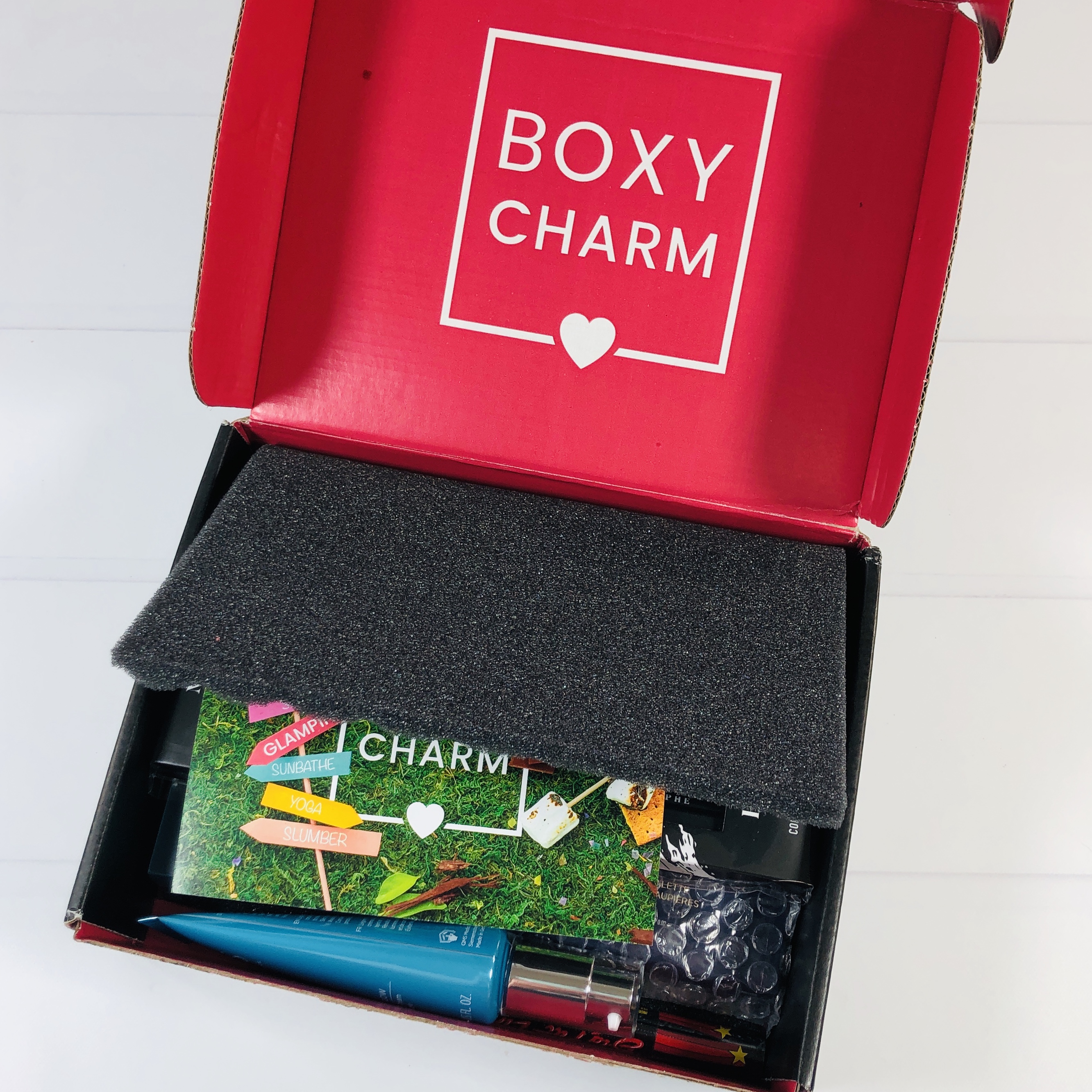 This is my very first box from BOXYCHARM!
I received a super cute card.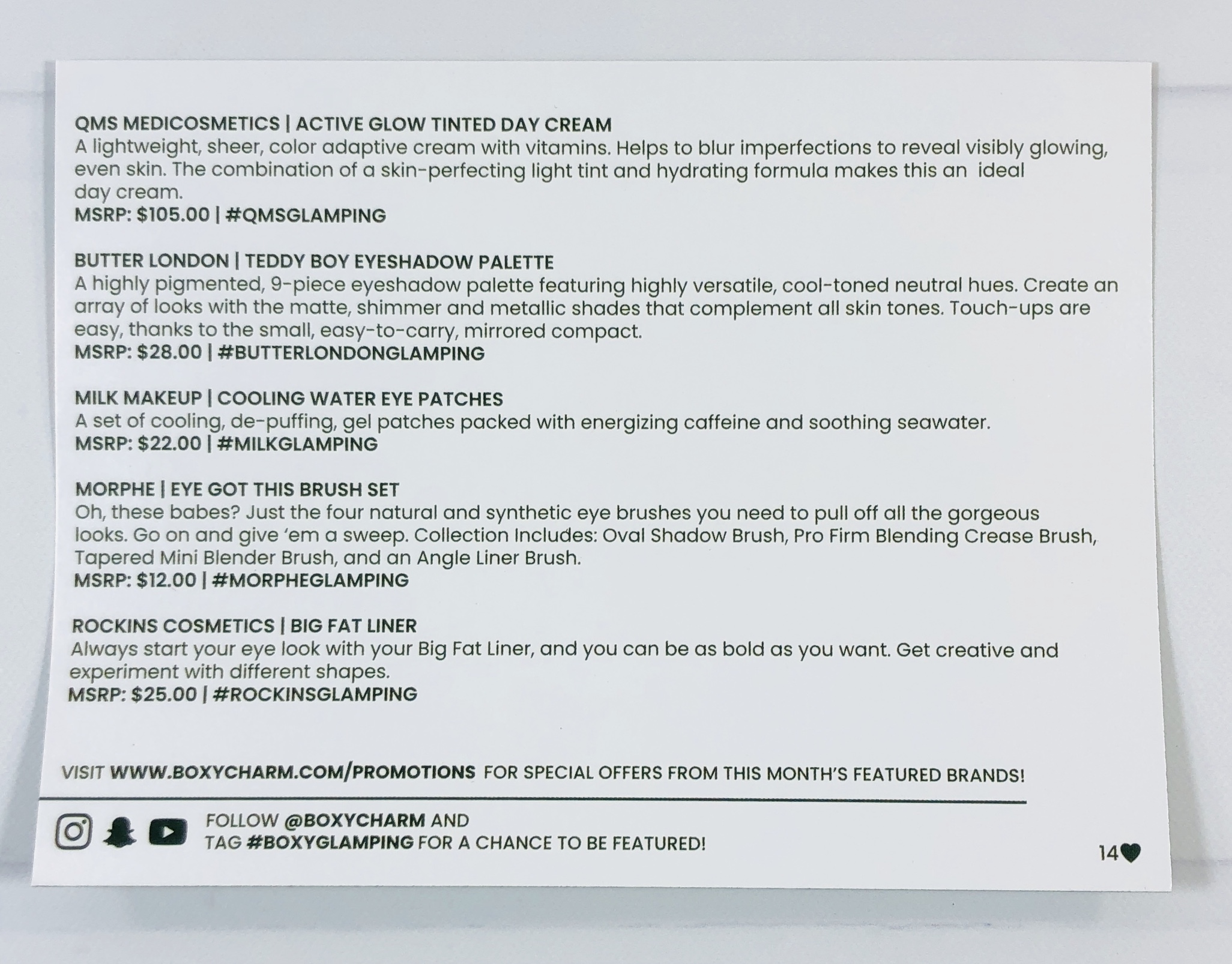 The back of the card listed the items and MSRP's.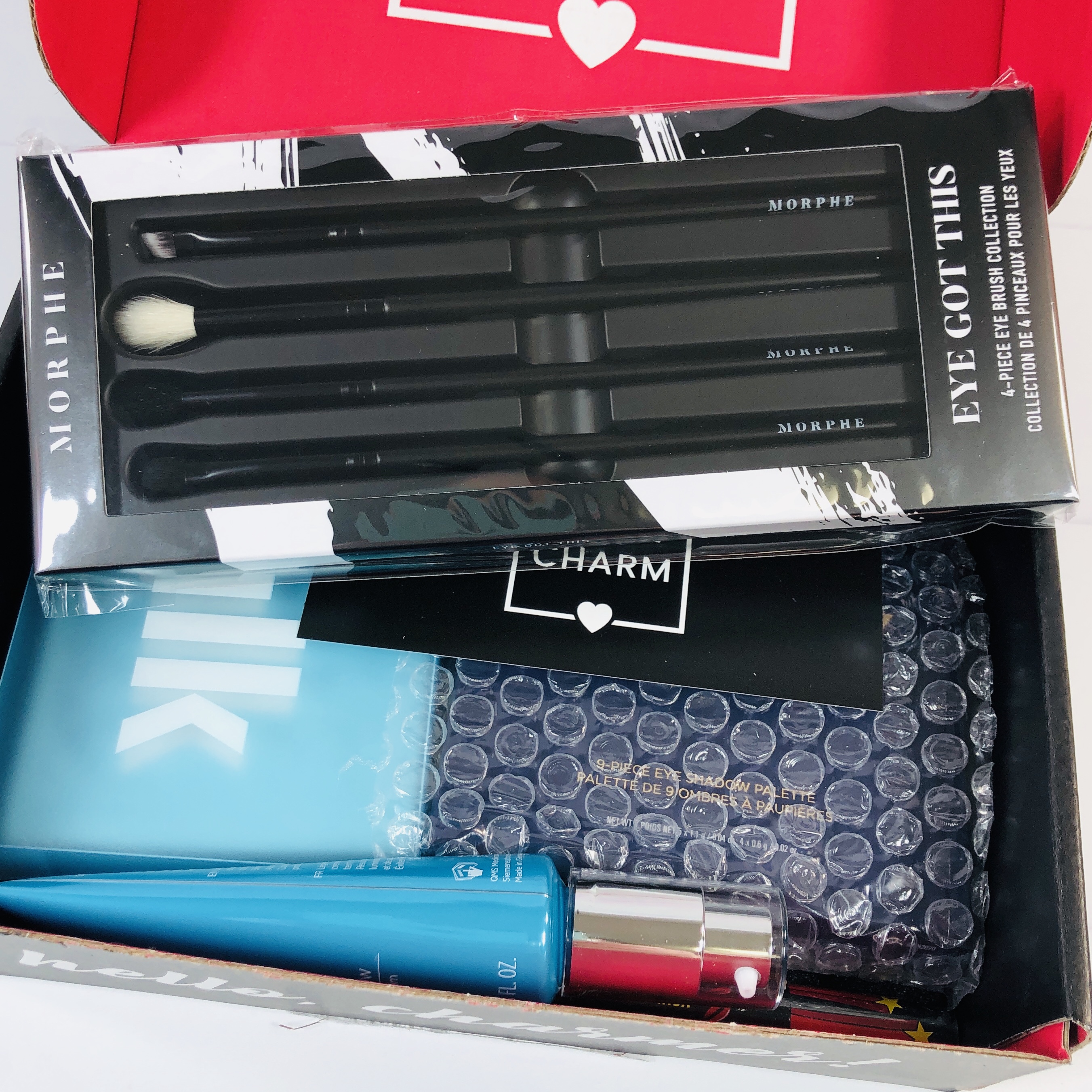 Some of my items were wrapped in bubble wrap and a foam insert cushioned my products.
Everything in my August 2020 BOXYCHARM! Keep in mind that BOXYCHARM sends many box combos so your box items and value may be different than mine. There are variations in the box – see them here.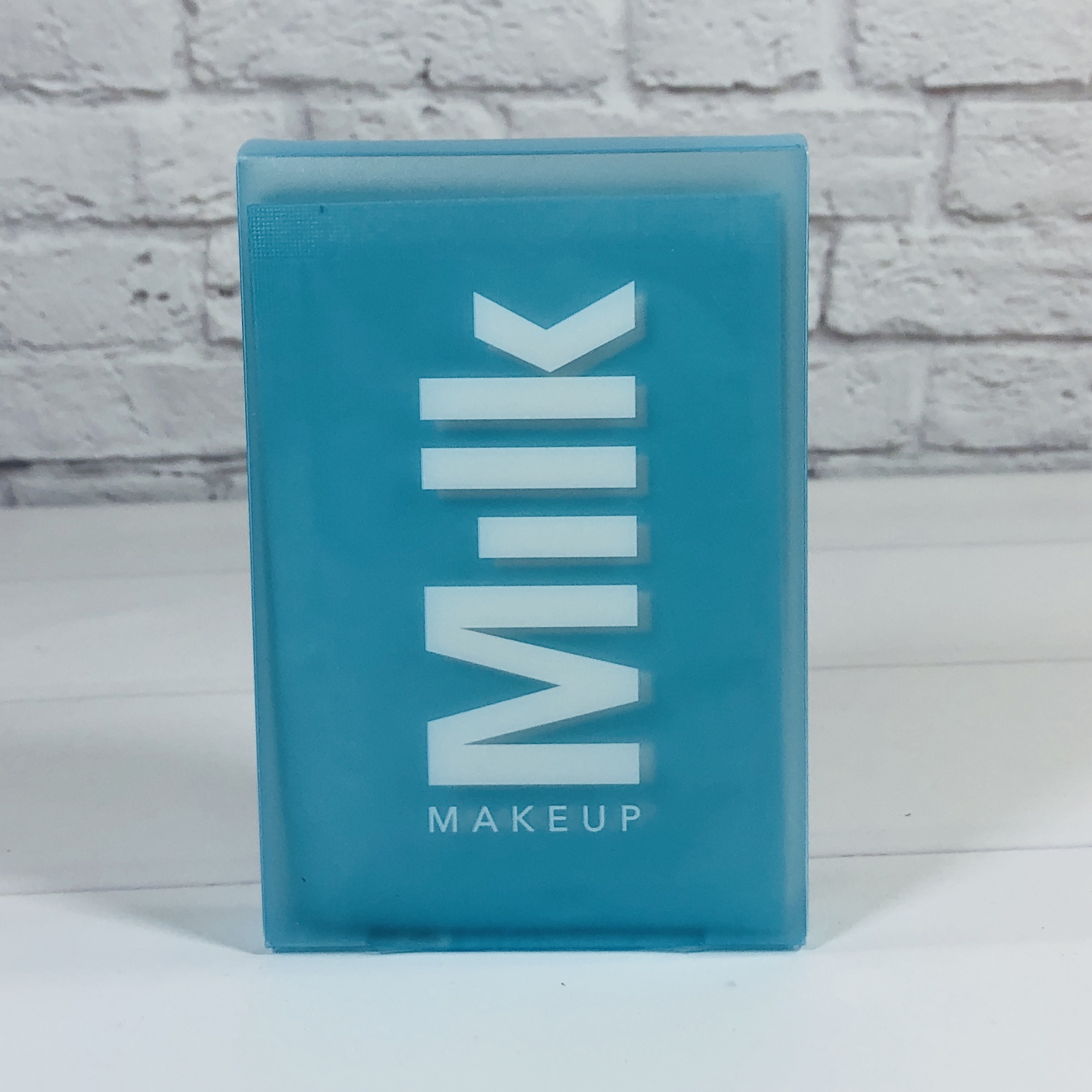 Milk Makeup Cooling Water Eye Patches ($22) Send me all the eye products please! I love under eye masks and how cool looking is this box, with its ocean blue tones?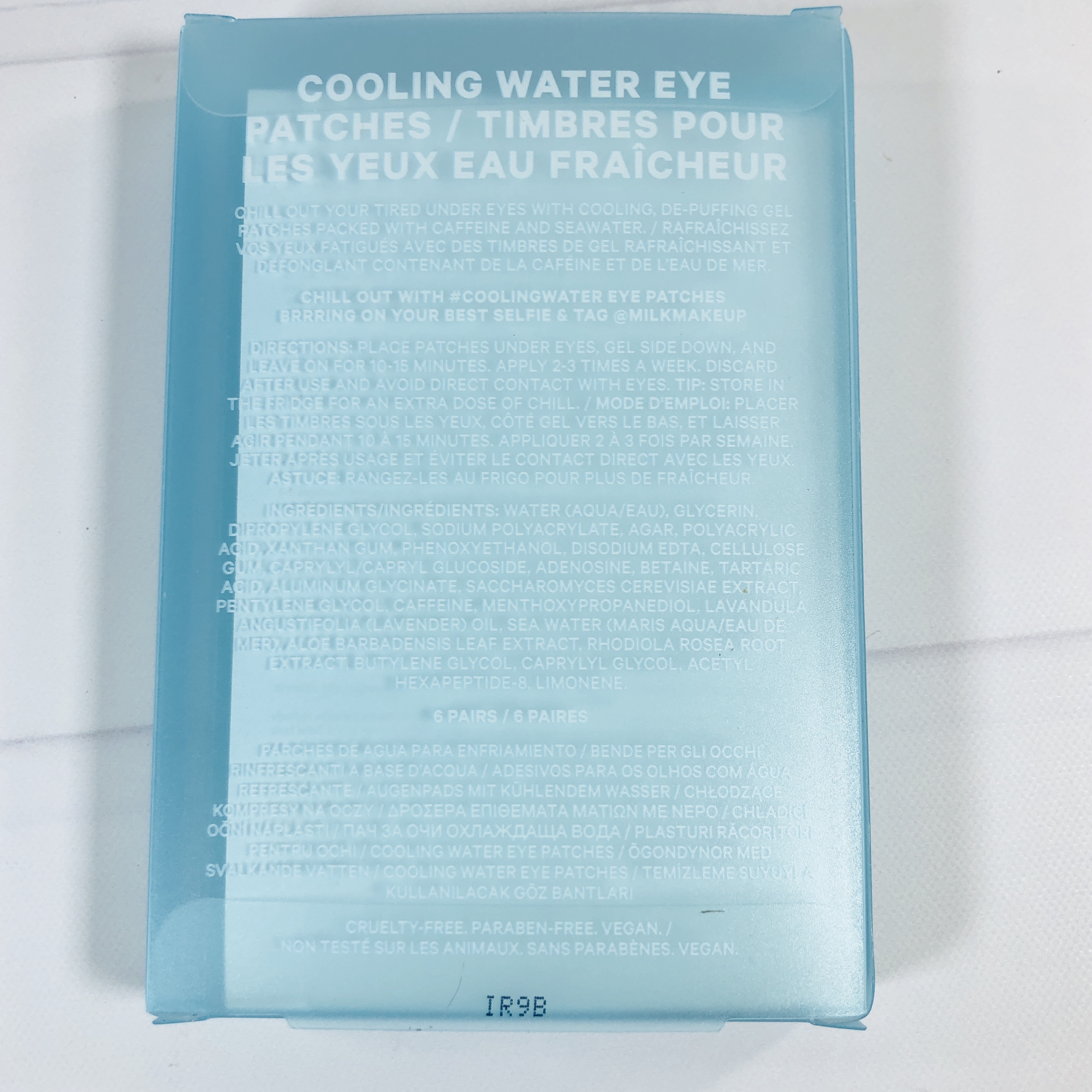 It's kind of hard to read here but ingredients include caffeine, seawater, and aloe.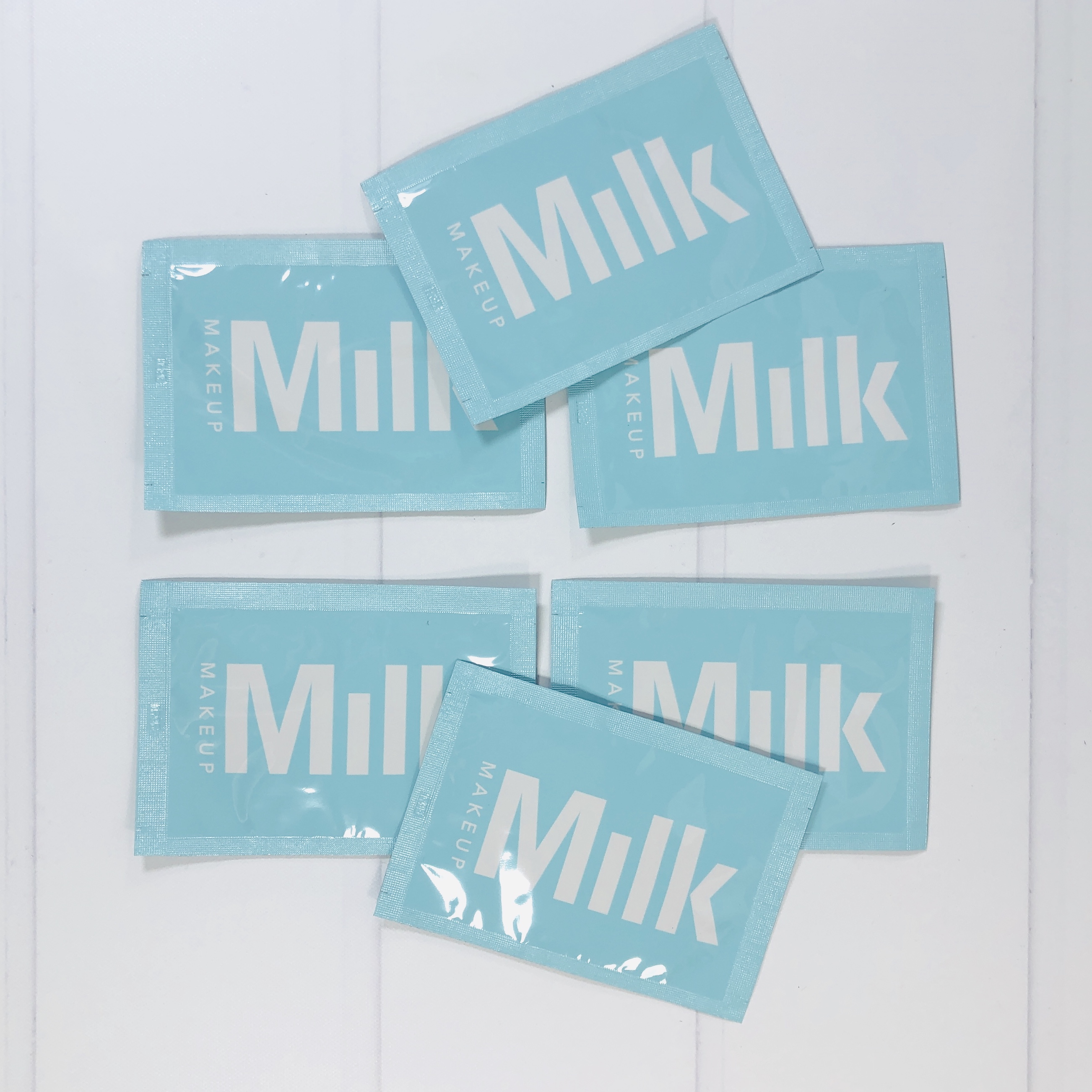 There were 6 packets in the box. Sephora suggests placing them in the fridge for an extra chilling effect.
I placed them on and they stuck fast under my eyes, no worries about them falling off while I got busy making breakfast. I could also wear my glasses over top since these weren't messy at all. In fact, there was no discernible product remaining after I removed them, no oiliness or serum, but the area did look tighter for a while. I couldn't smell any scent either which is a plus for me!
QMS Medicosmetics Active Glow Tinted Day Cream ($105) Here is another cool blue container, it's making me long for the beach or at least a dip in a pool! This is a tinted day cream with SPF 15 and a hint of moisture. I wouldn't skip my usual SPF but this helps give it a boost with titanium oxide. It is supposed to work with every skin tone. I swatched it below and was worried that it would be way too dark for my light skin color but guess what, I didn't hate it. It warmed me up and with a topping of face powder I didn't really need anything else for my skin. The downside was that it had an odd scent, almost like men's aftershave or cologne.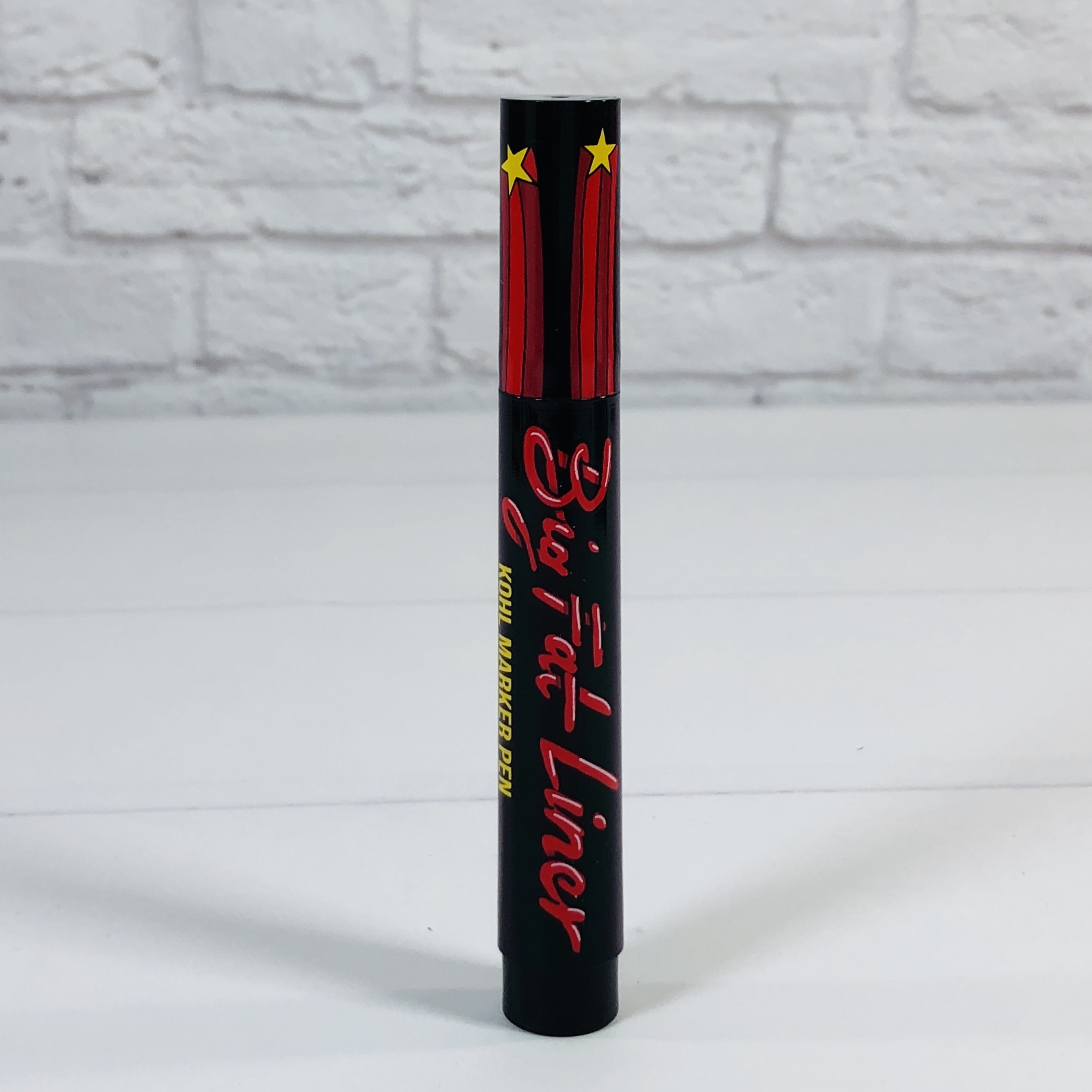 Rockins Big Fat Liner in Black (£19.50, about $26.03 USD) Liquid liner is where it's at if you covet a cat eye look.
They weren't kidding with the name, it's like a marker you would use in elementary school!
It has a skinny tip and fatter base. I am not good with liquid liner, it's me, I just don't have a steady hand, but I gave it a try anyways. It was very liquidy and I had a hard time keeping it from smearing everywhere. Once I got it in place it lasted all day, but not through tears of laughter when my kids and I started playing with a helium balloon.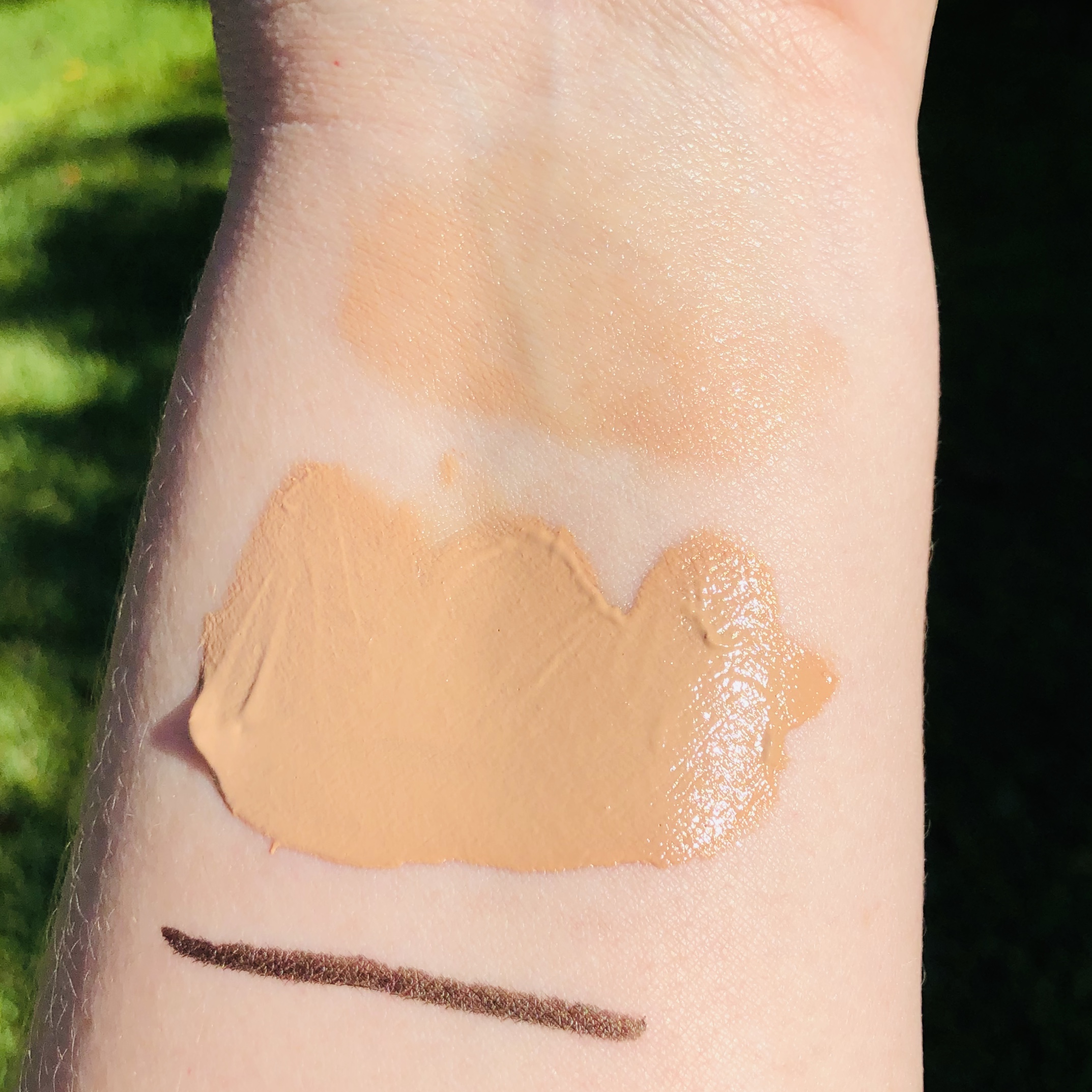 Here I've swatched the day cream and the liner. I tried to swatch the day cream with a lighter hand on top of the thicker line, and you can see why I was apprehensive about trying that product but it looked good on my face.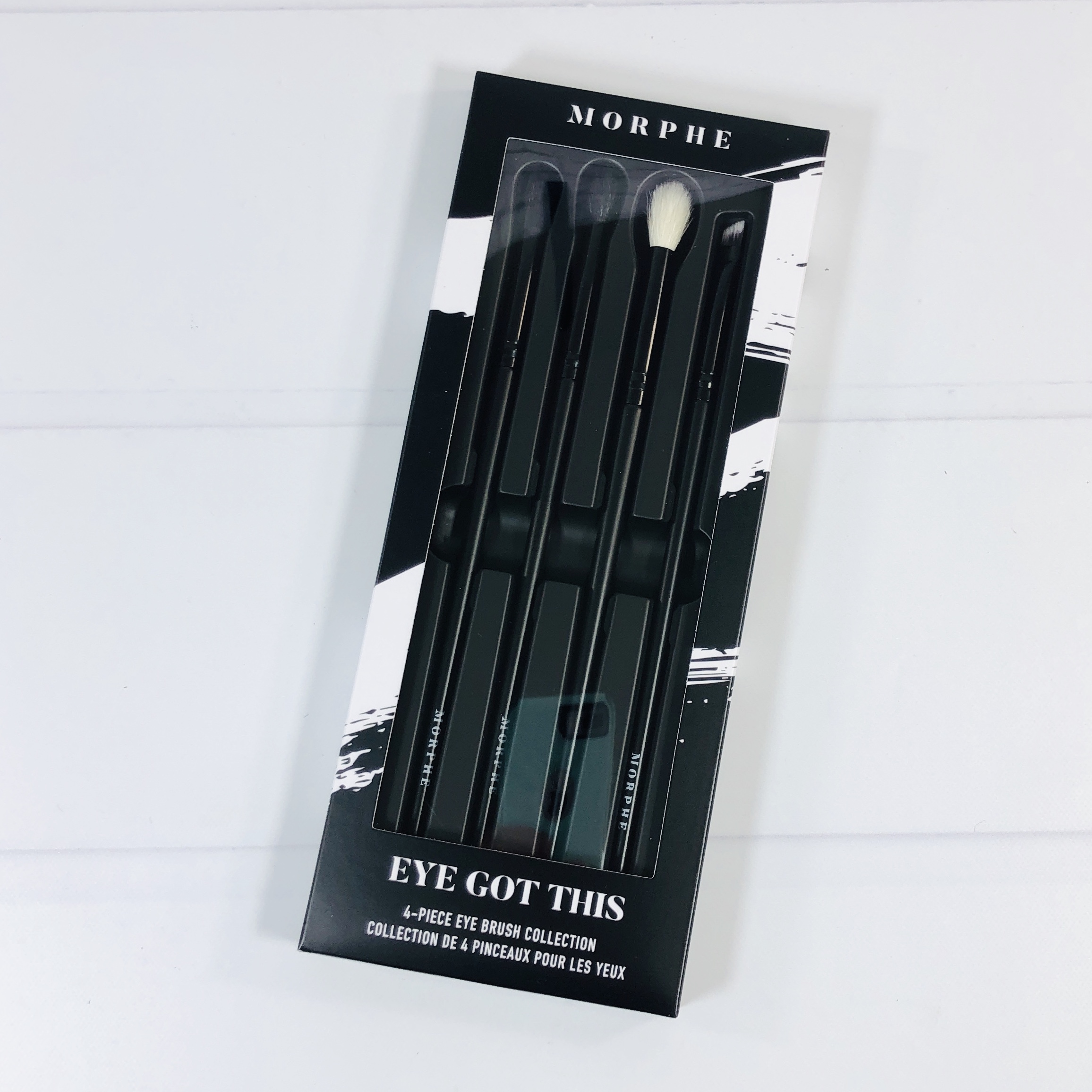 Morphe Eye Got This Brush Set ($12) This item goes great with my next product!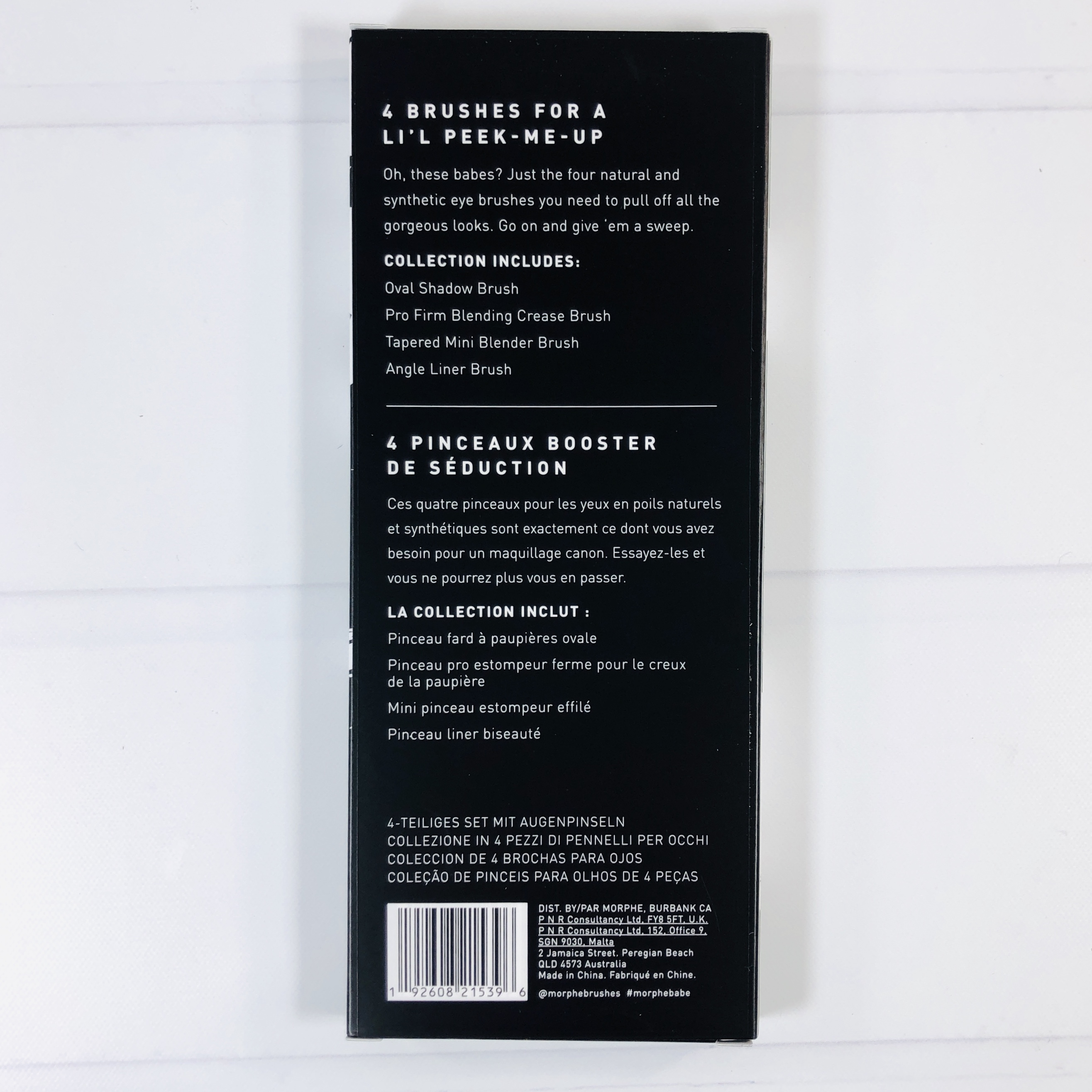 It's a set of Morphe eyeshadow brushes! Two of the brushes are made with synthetic bristles, two are made with natural bristles.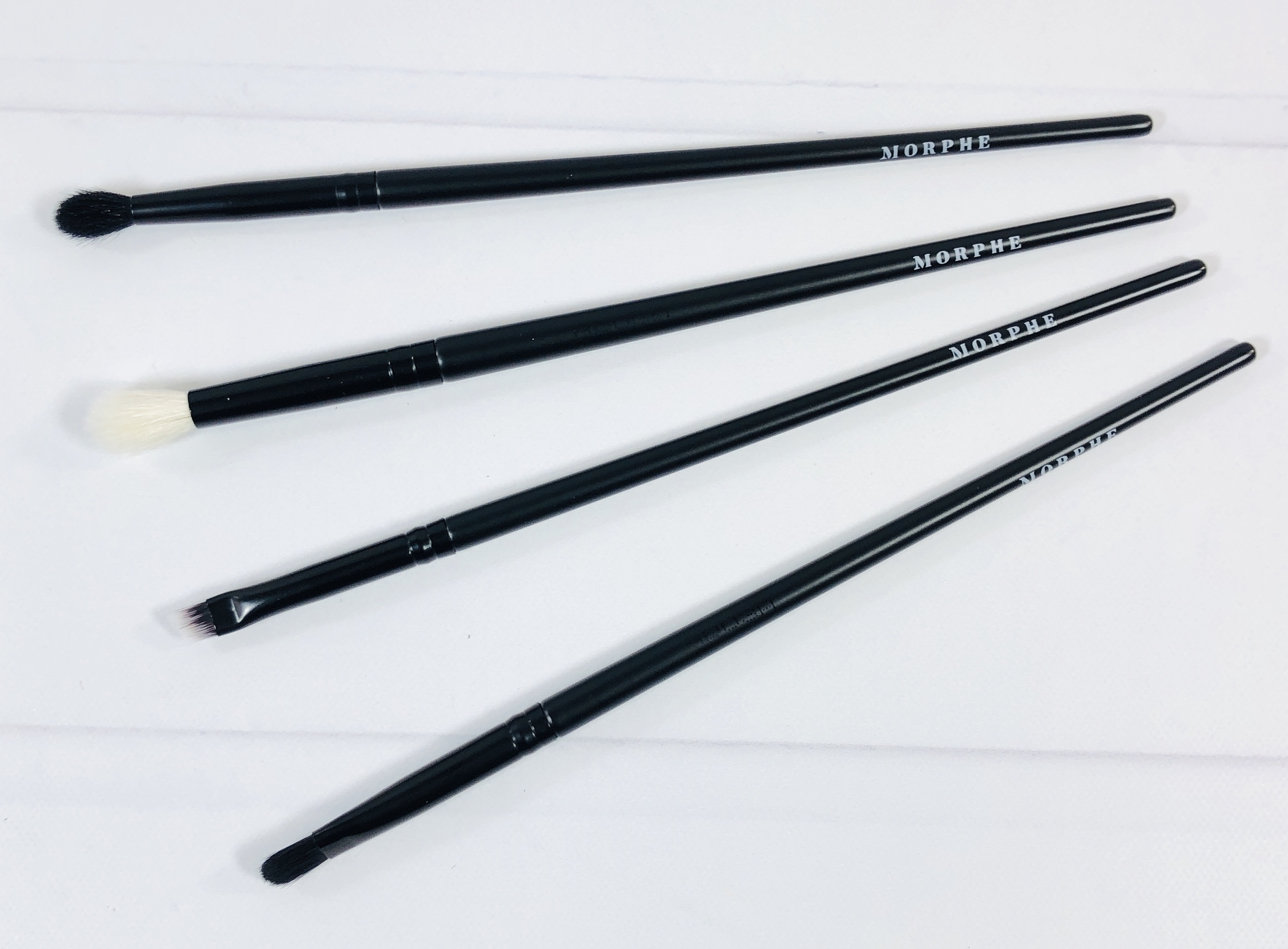 Morphe has a subscription box of their own and it was through there that I amassed a collection that is still going strong today.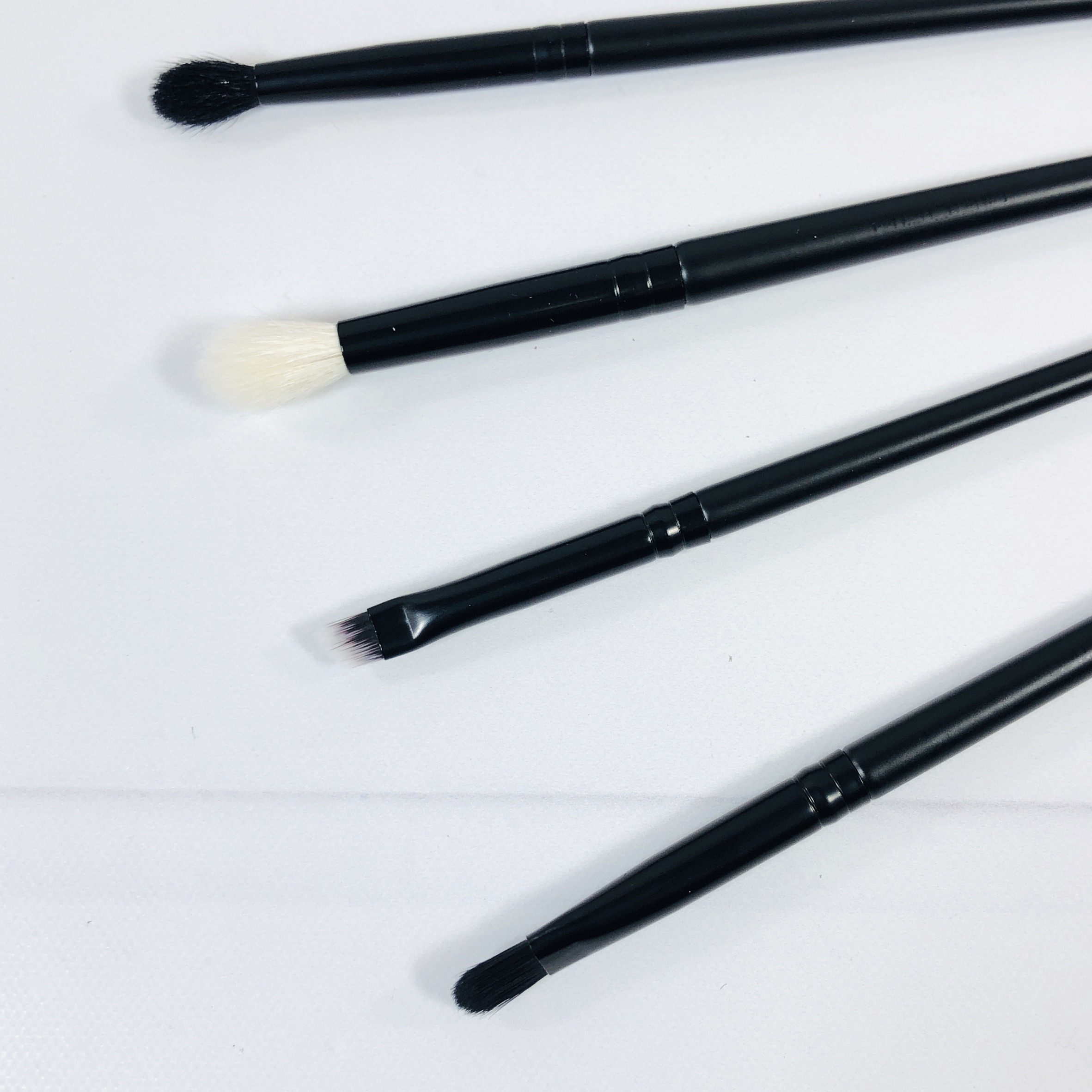 Tapered Mini Blender Brush is used for blending that crease.
Pro Firm Blending Crease Brush is also used for blending the crease but is bigger and fluffier.
Angle Liner Brush can help get product in there to line eyes or to buff up eyebrows.
Oval Shadow Brush can apply product or blend it out.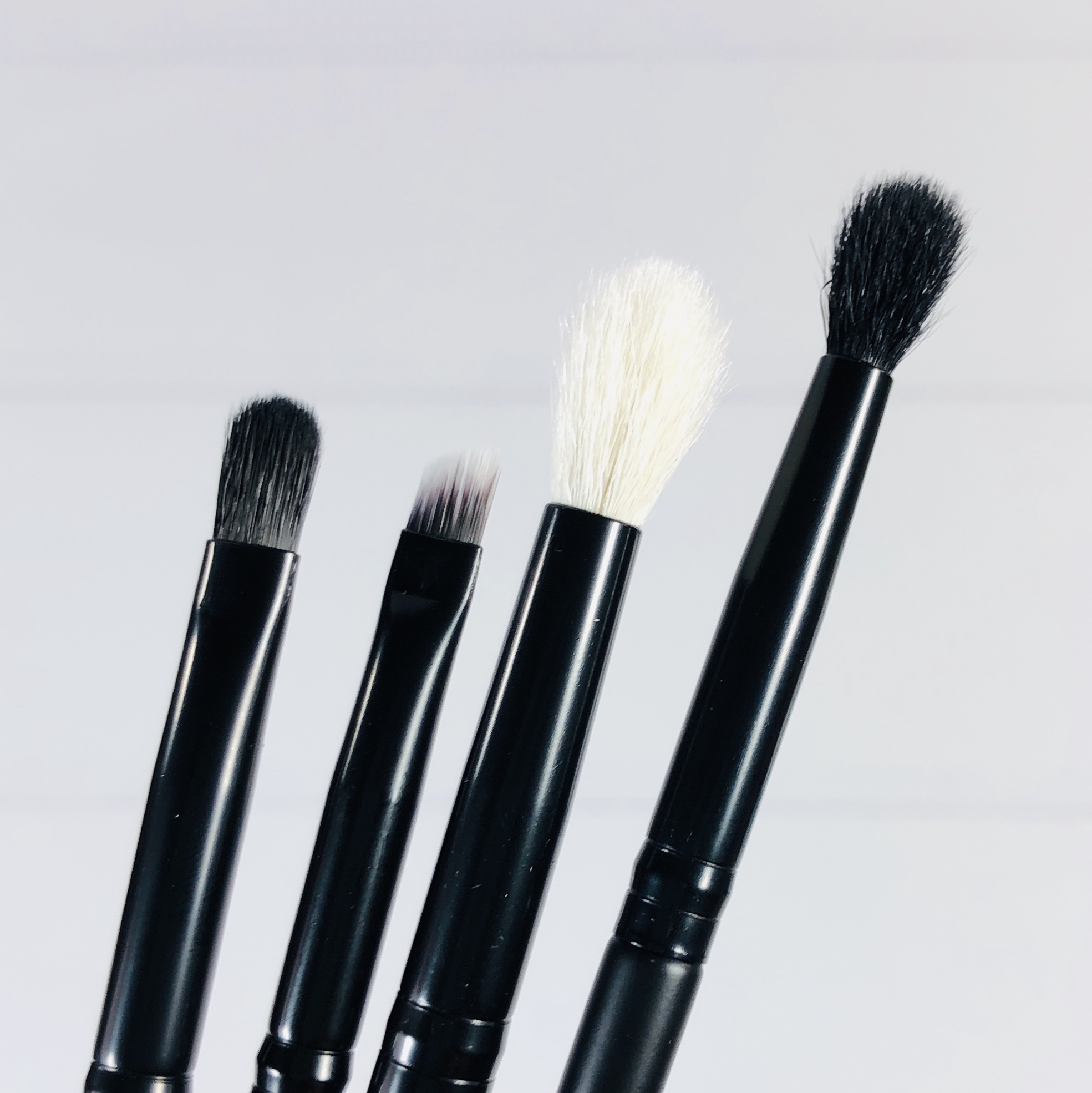 They worked really good and I am a huge fan of Morphe brushes.
Butter London Teddy Boy Eyeshadow Palette ($28) I don't know if I've ever tried butter London products before, and I thought they only made nail polish!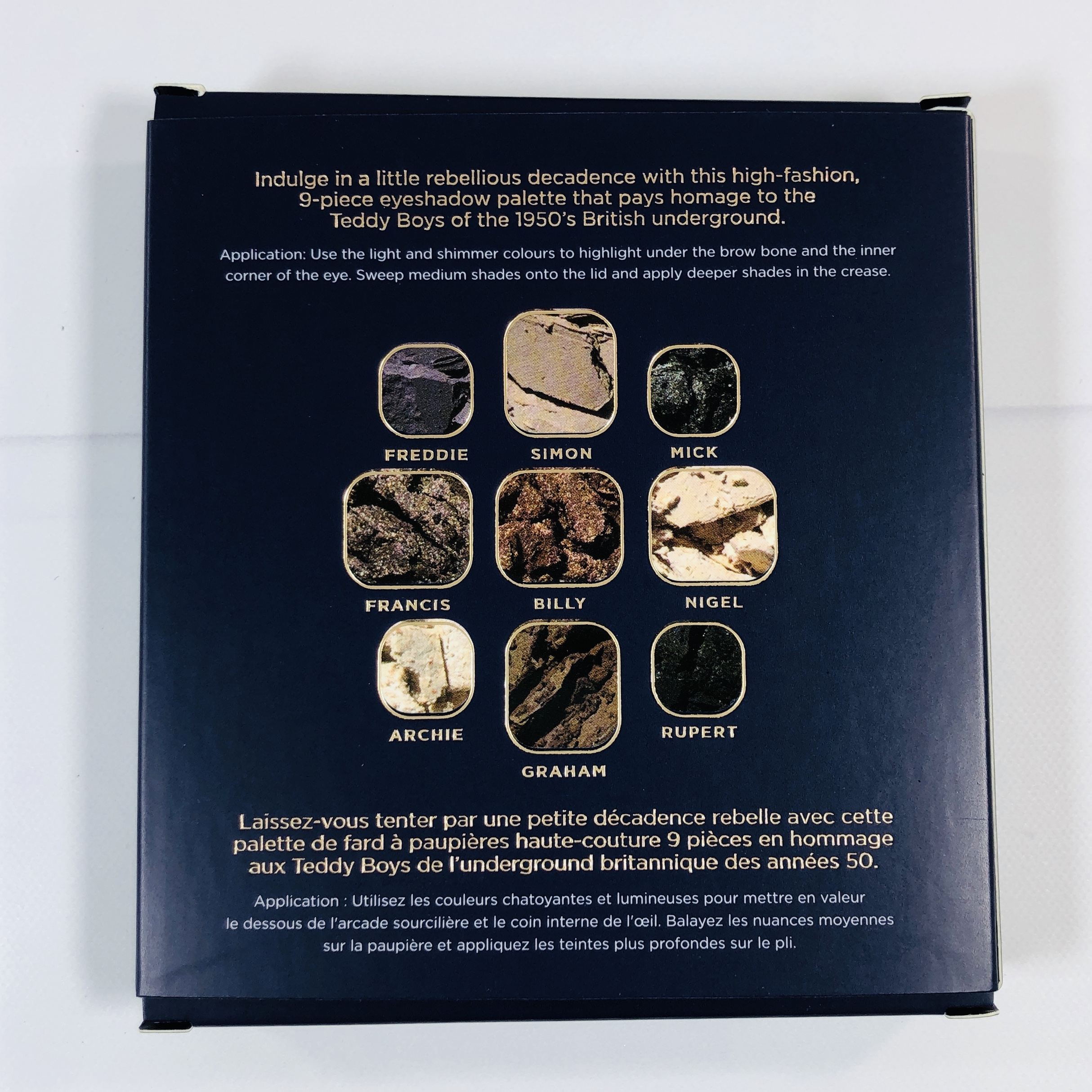 I got a laugh out of the names and the fact that this palette was named after Teddy Boys, who were very fashionable and sort of similar to a cross between a zoot-suiter and rockabilly.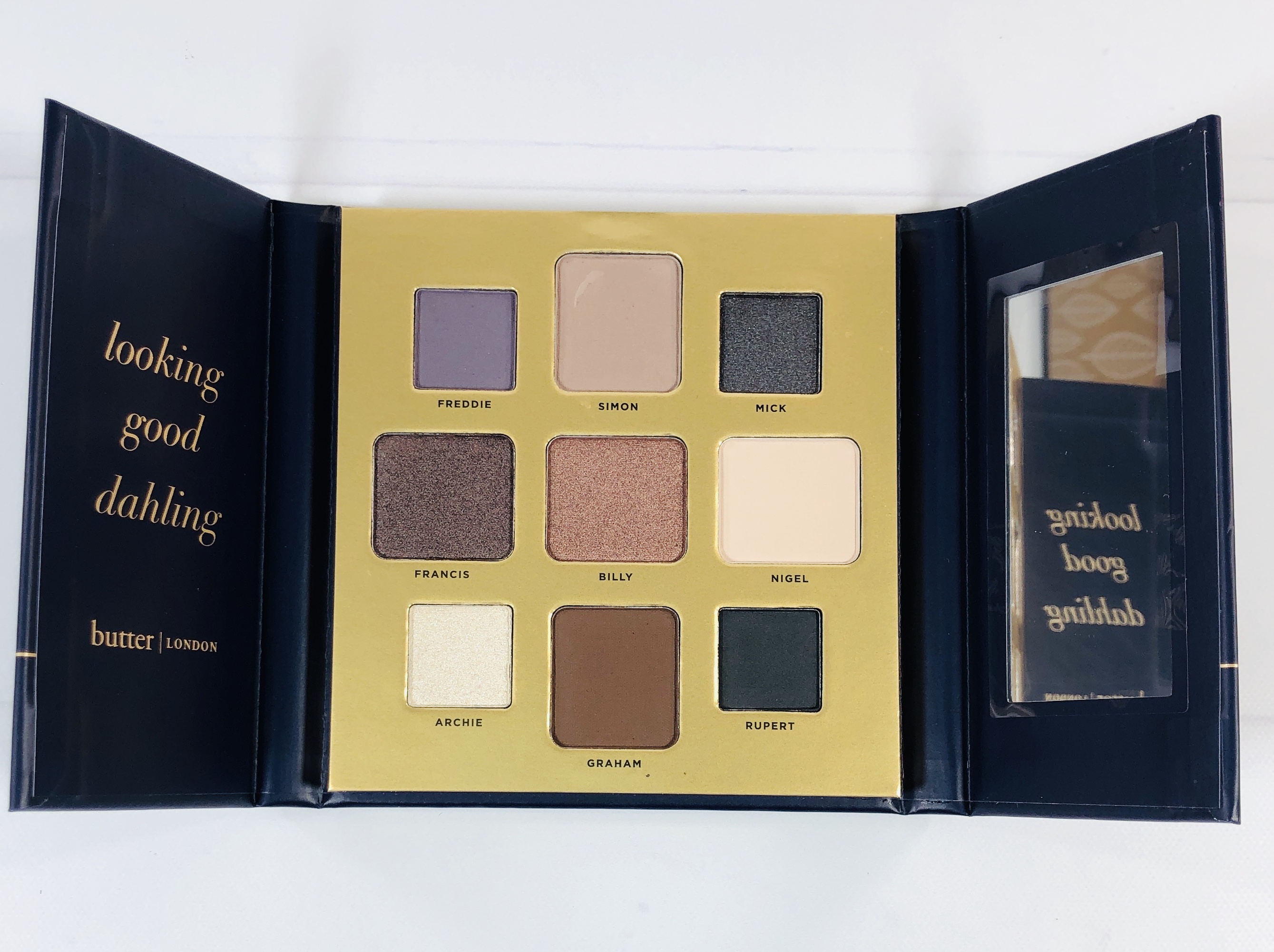 I kinda squealed when I saw this palette – these are my colors!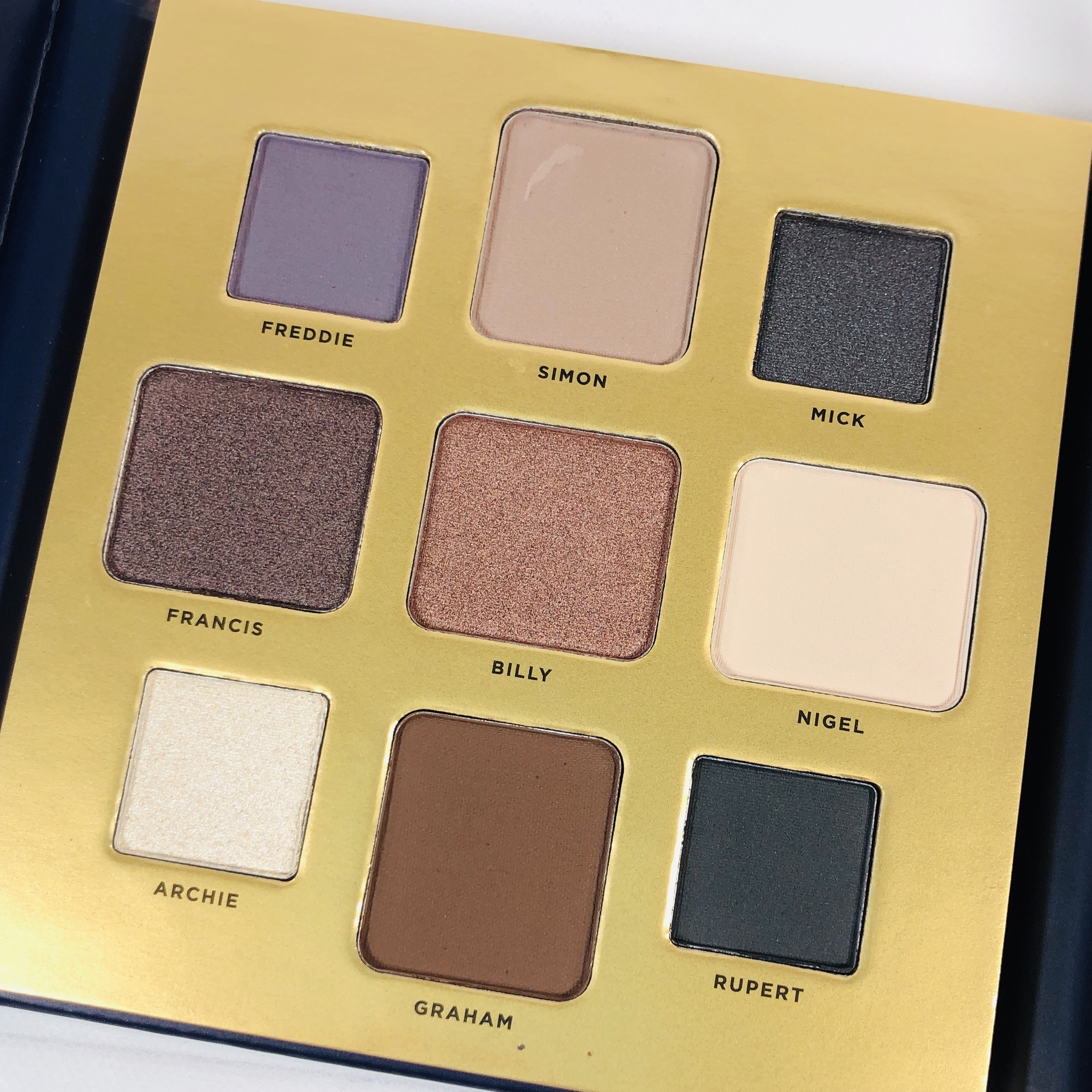 They weren't the most highly pigmented shadows I've tried, but they were buildable and I have had fun the last few days mixing and matching to my heart's delight. I know Simon has a scratch in it, that was my fault when unboxing.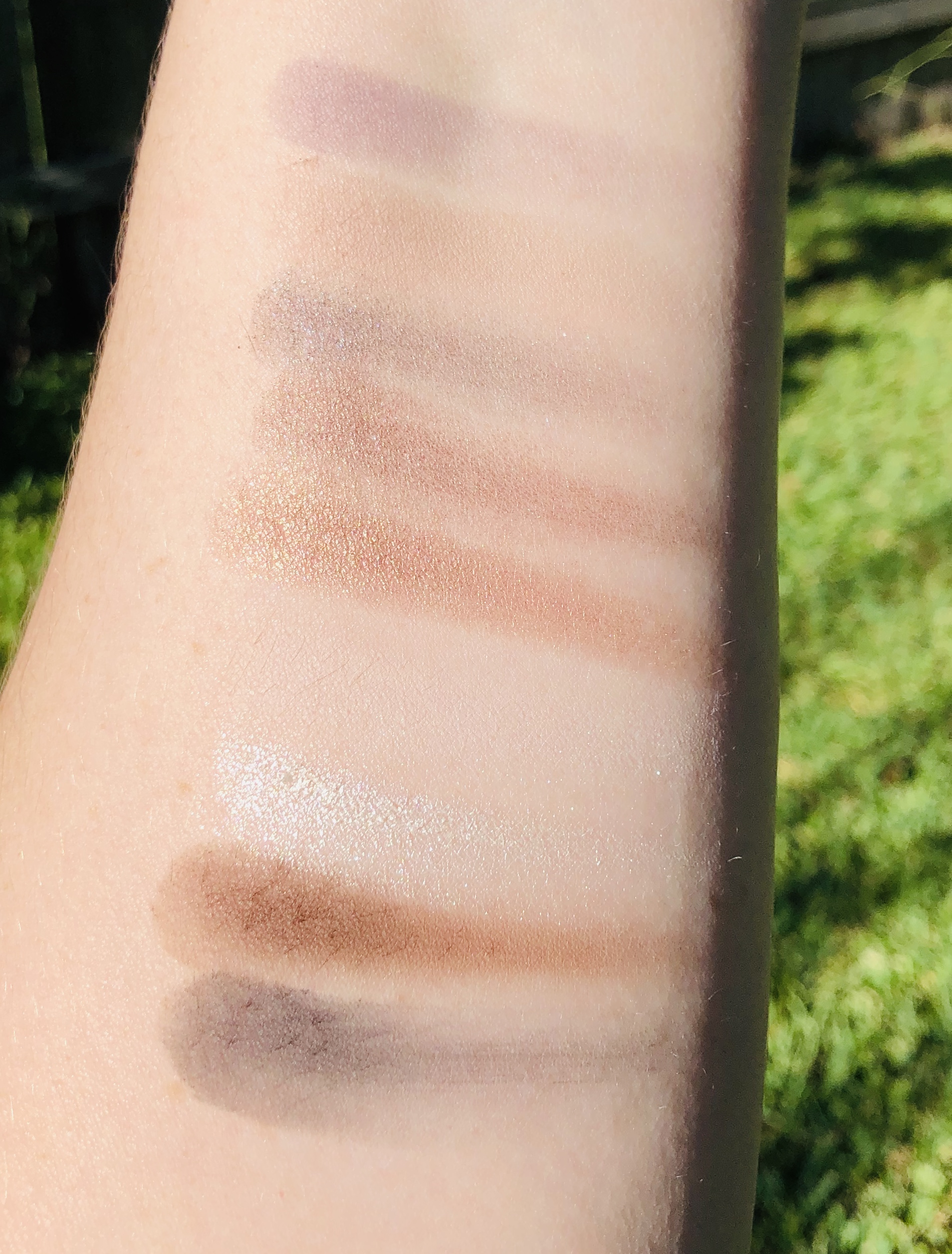 Swatched from top: Freddie (matte grey-purple), Simon (matte soft taupe), Mick (matte grey), Francis (shimmering taupe), Billy (shimmering bronze), Nigel (matte light beige), Archie (white iridescent shimmer), Graham (matte dark brown), Rupert (matte black).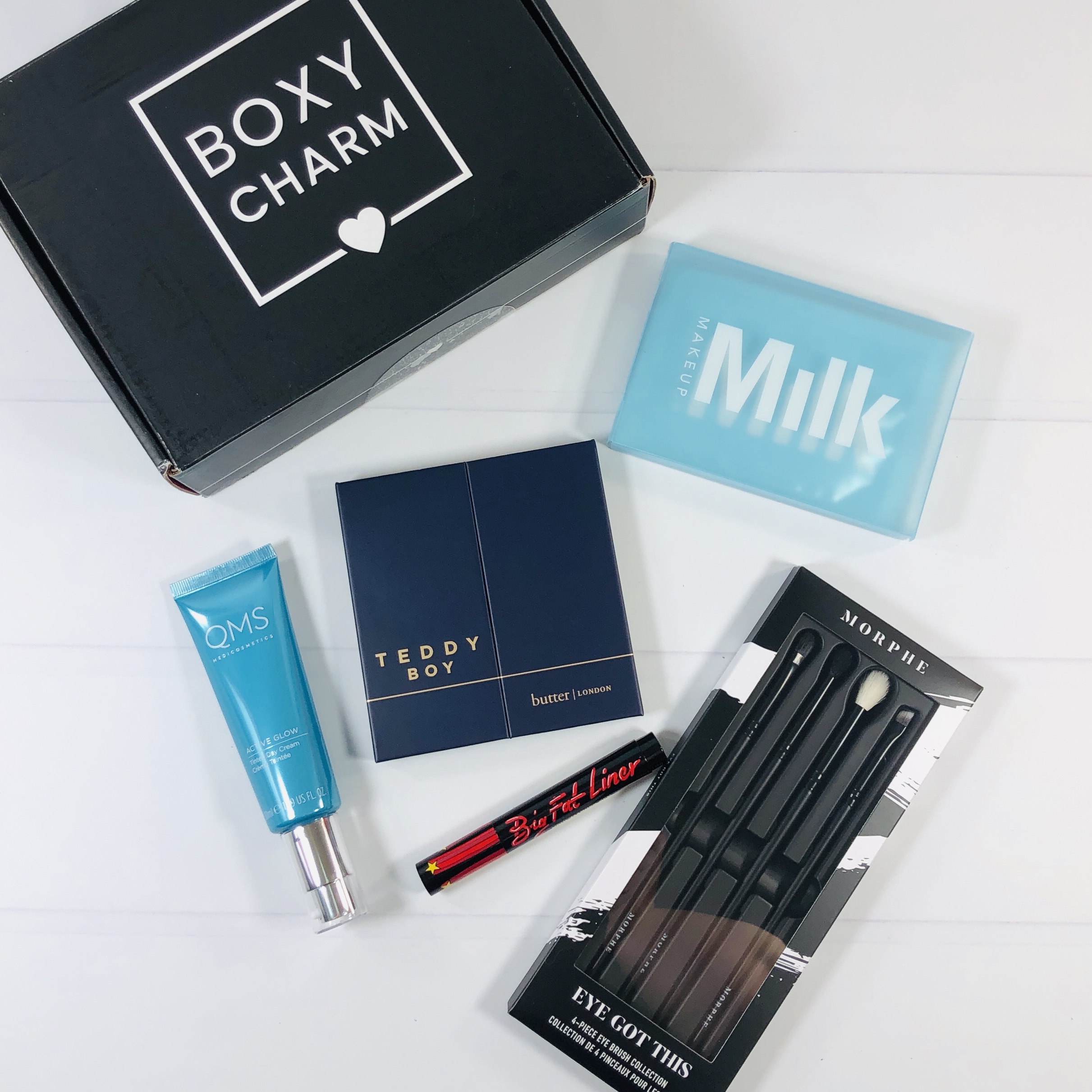 I was extremely satisfied with my very first BOXYCHARM! The August box had so many exciting items and I am happy with the combo I received. I know I will reach for the palette again and again and the brushes help me obtain that blended look. The eye patches were also fun to use and helped my under eye area look rested. The liner and day cream rounded out the box nicely. The value for the products I received was around $193.03!
What's your favorite item in this month's BOXYCHARM?