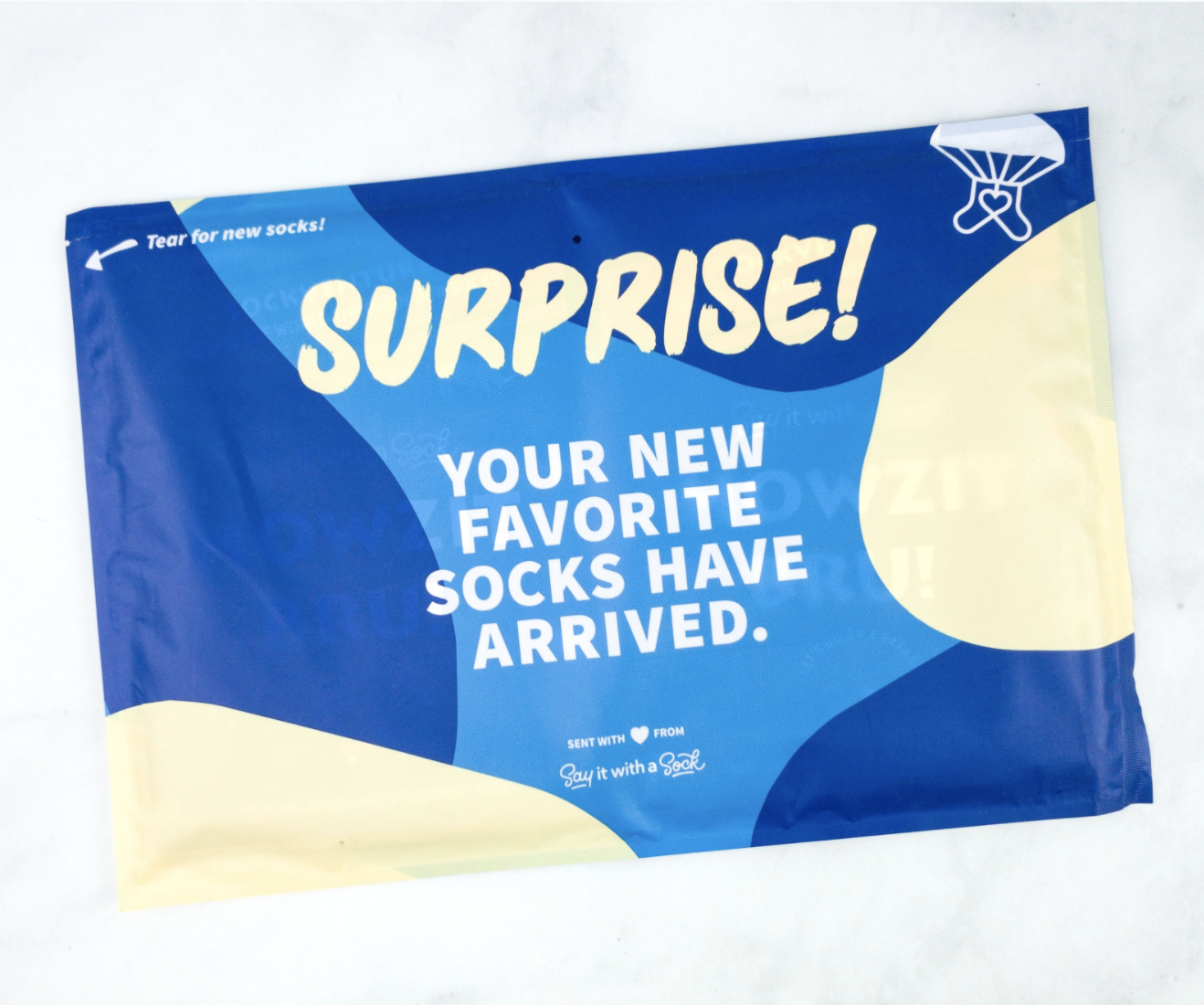 Say it with a Sock is a monthly sock subscription that sends high-quality cute and/or funky socks to your door. You can also gift this sock club to someone special who likes really cool socks and they will receive a note to go along with their new warm fuzzies. This sockscription sends only brand name socks.
This subscription is available for men, women, or children in 1, 6, and 12-month terms. Adult subscriptions include one or two pairs a month. Kids' subscriptions include two pairs a month. With all subscriptions, you'll get a style quiz to help personalize your subscription!
This is a review of the Kids' 2-Pair Sockscription ($13.99 + free shipping).
DEAL: Save 15% on your order with coupon code SOCKS15 or get your first pair for $11.99 with coupon WELCOMETOTHECLUB.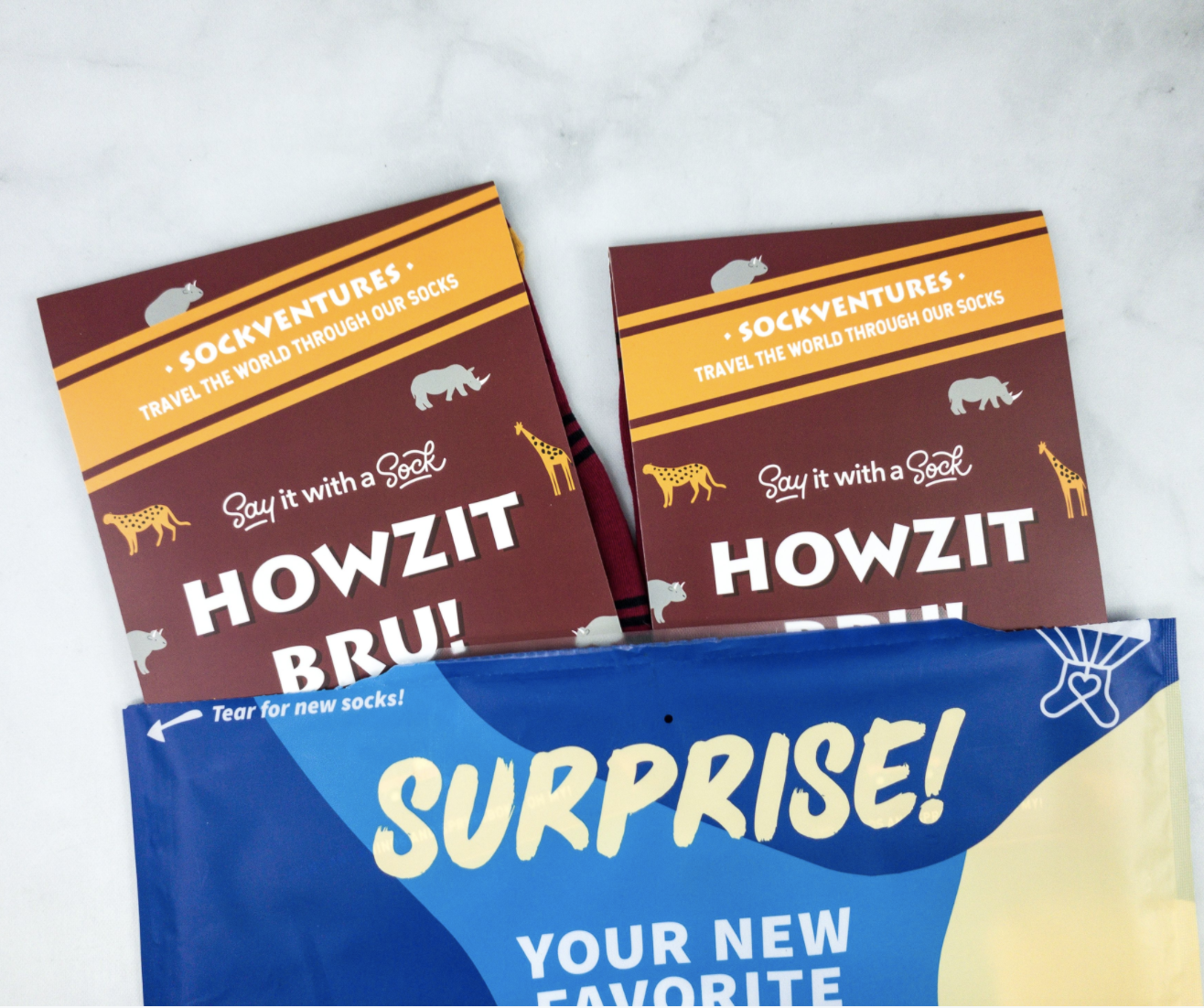 The socks arrived in its usual poly mailer packaging!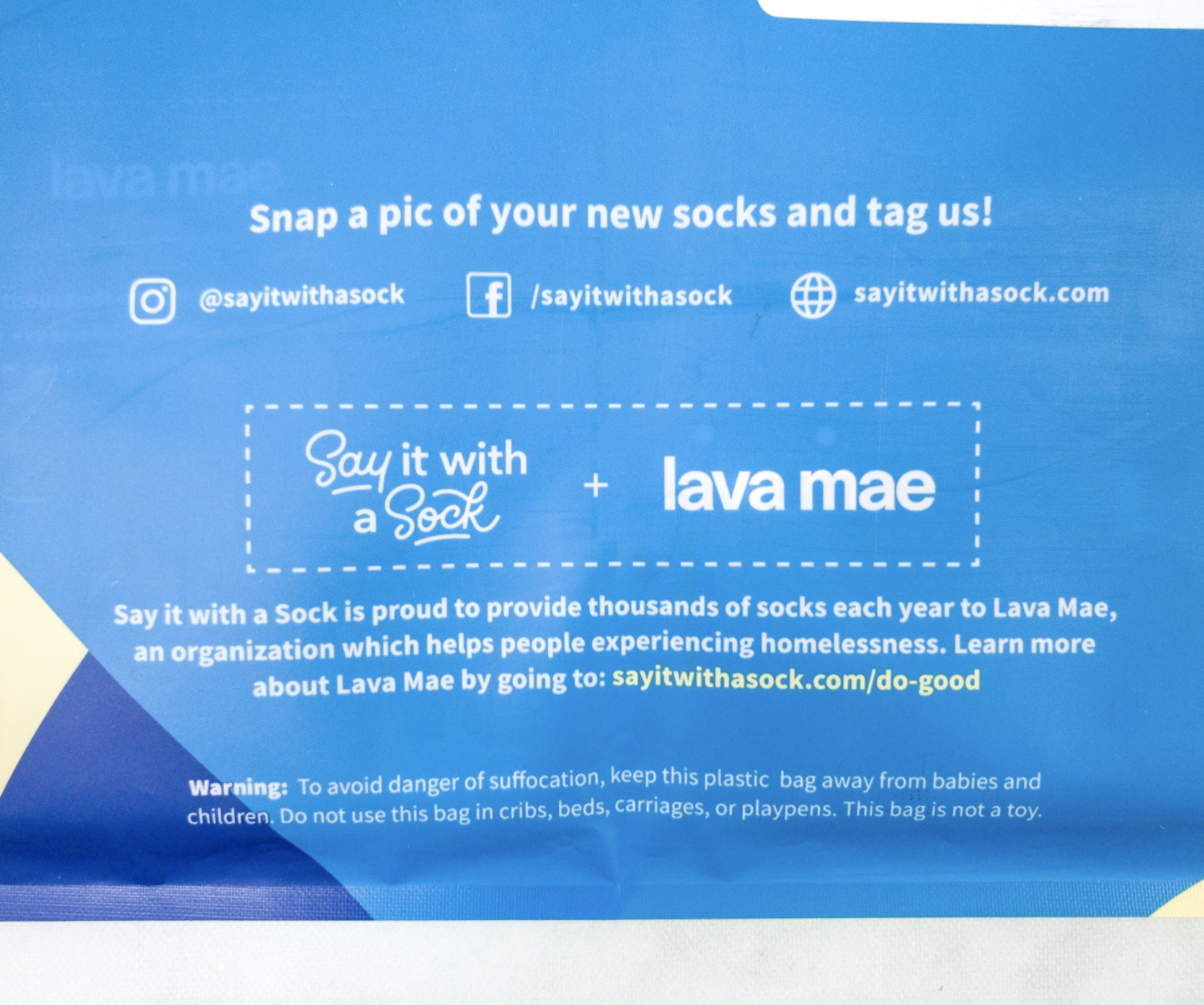 Say it with a Sock has partnered with Lava Mae, an organization that helps homeless people. Learn more here!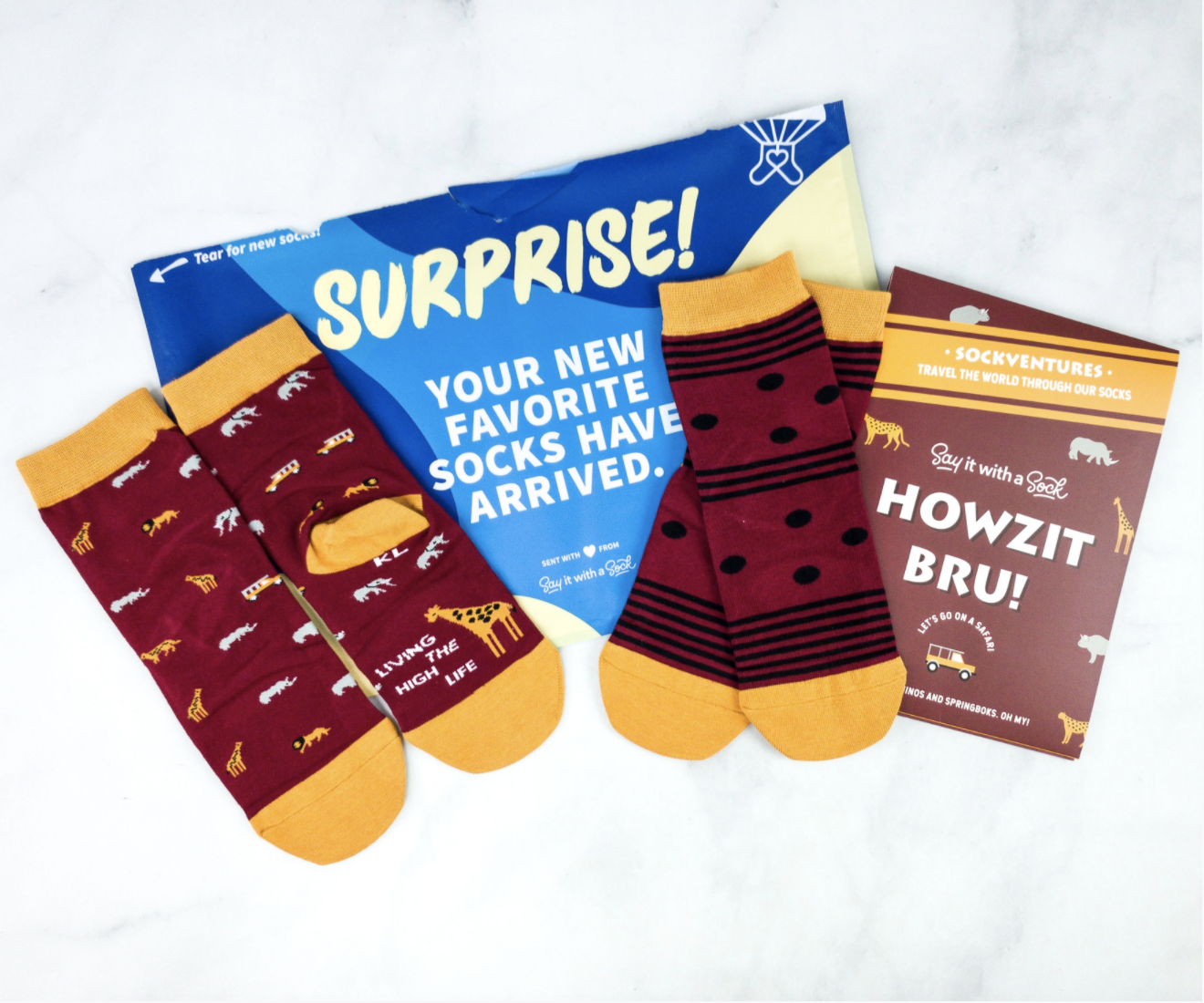 Everything in my pack!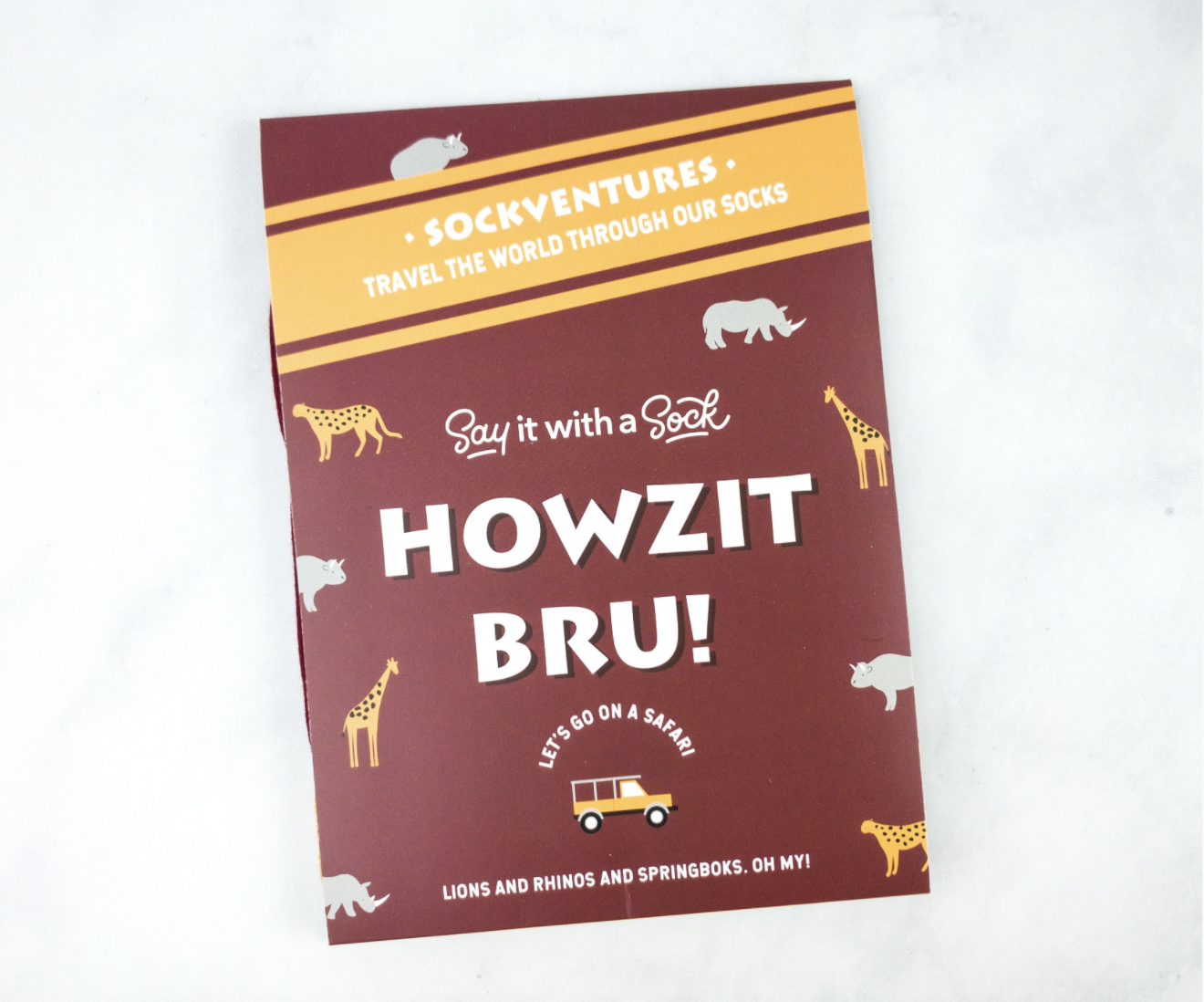 For this year, they have a Sockventures theme, which aims to bring you to different parts of the world through their socks. This month's featured place is South Africa and they have chosen a variety of wild animals to represent it.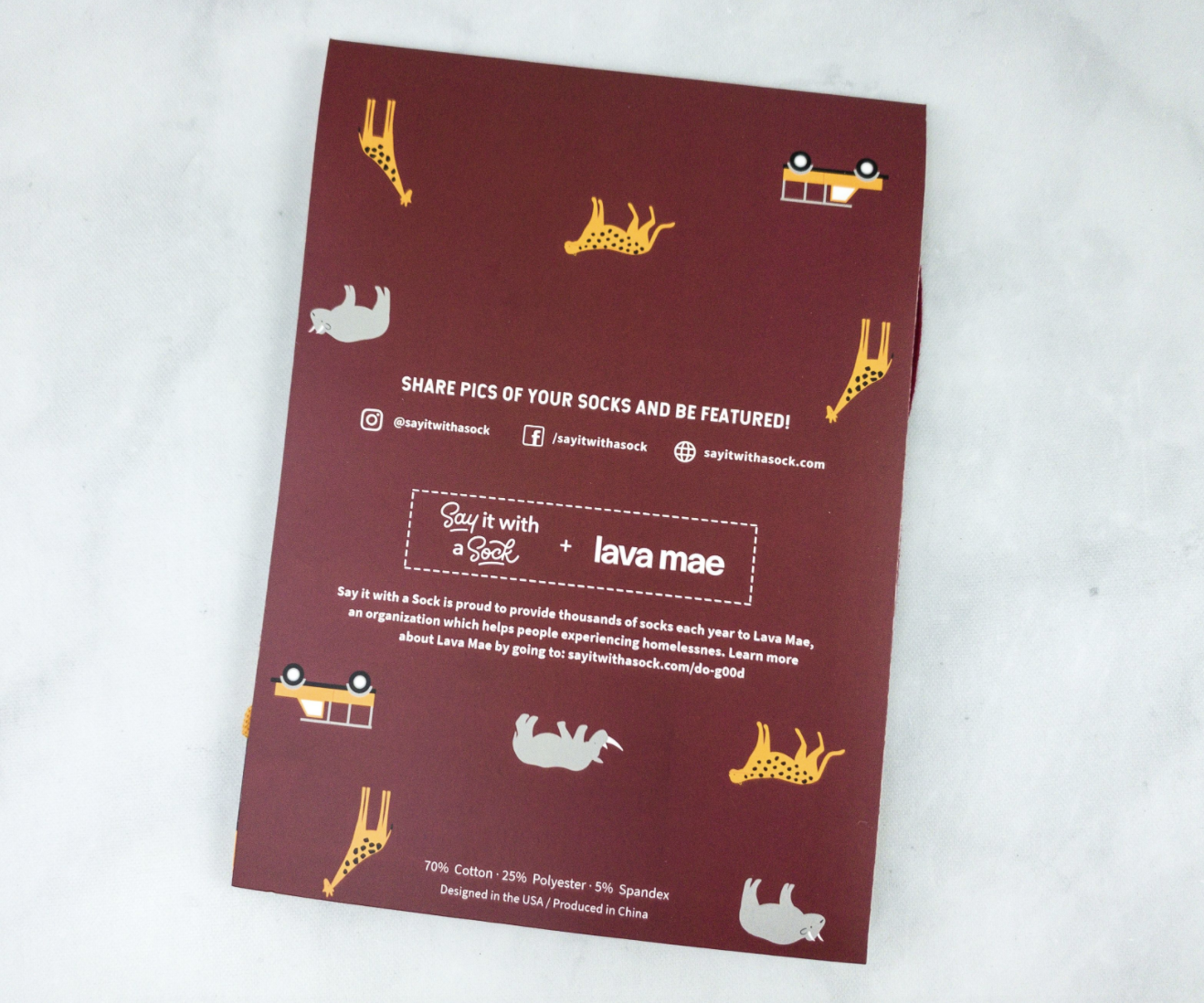 This month's socks are designed in the USA and produced in China. They're both made with 70% cotton, 25% polyester, and 5% spandex.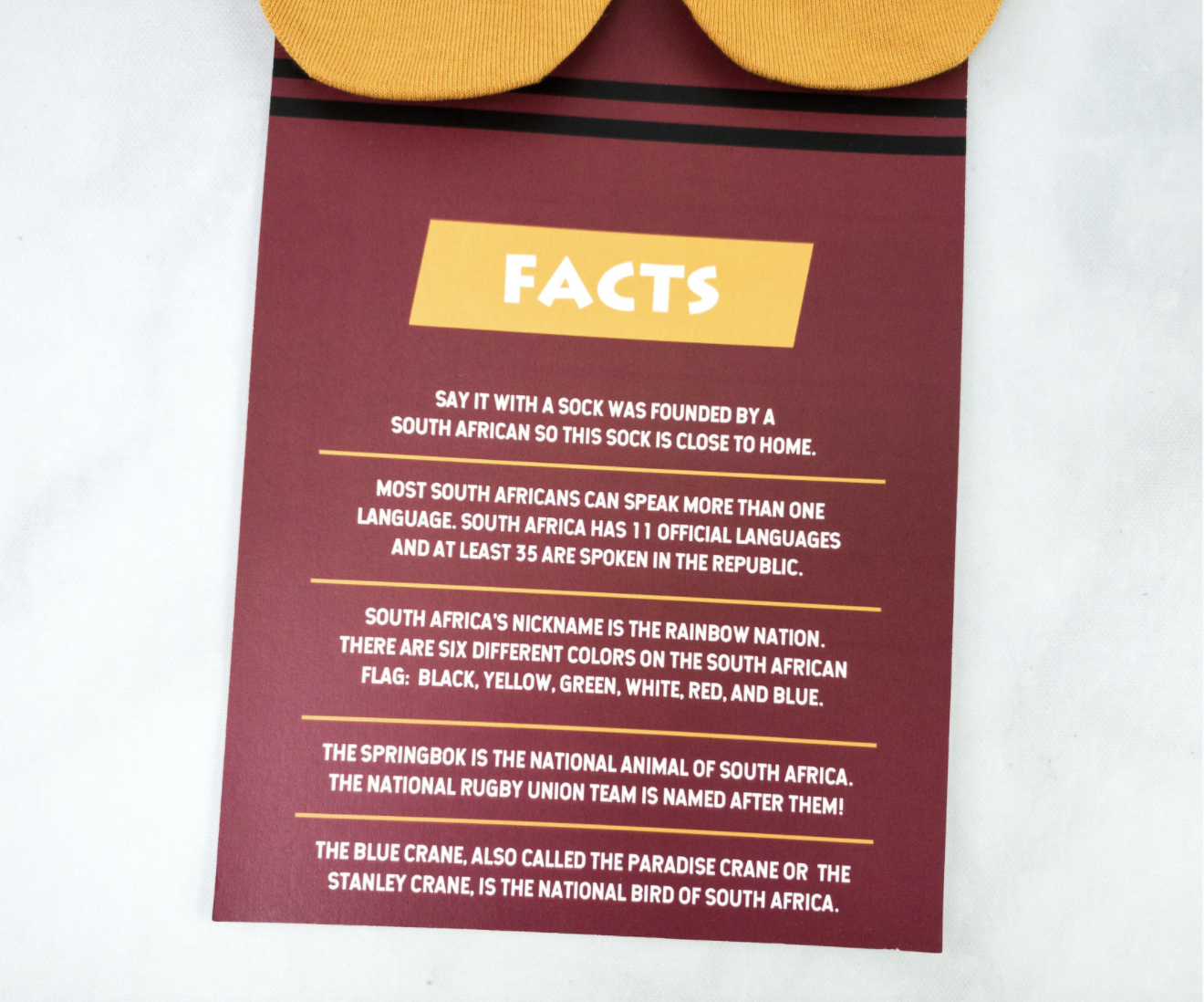 The other side of the info card provides us with some helpful facts about the featured country. Apparently, Say It With A Sock was founded by a South African! Also, South Africa has 11 official languages and at least 35 are spoken in the republic, that's the reason why most South Africans can speak more than 1 language. It's also stated on the label that South Africa's nickname is the rainbow nation, and their flag features 6 different colors including black, yellow, green, white, red, and blue!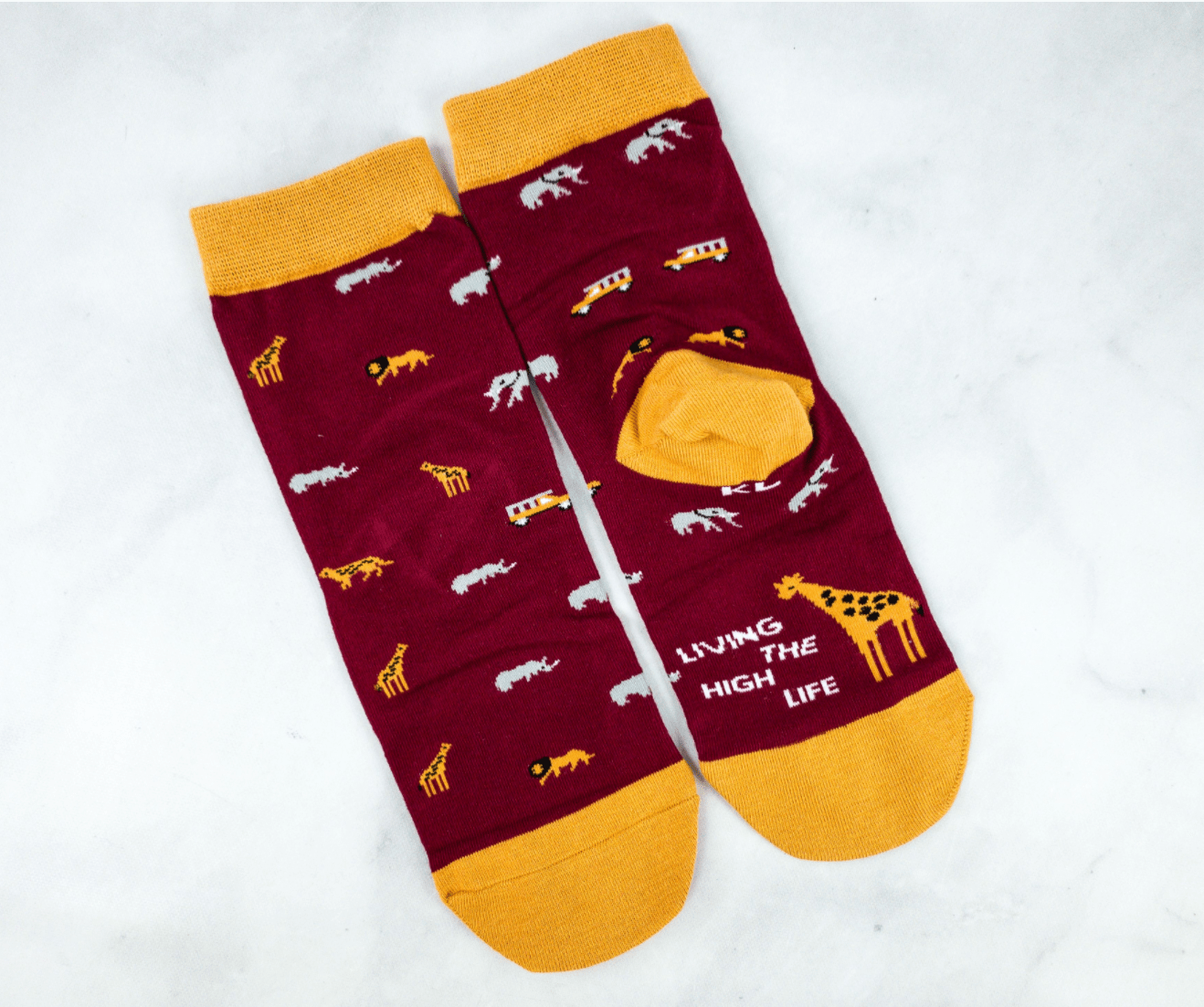 The first pair of socks we received is ankle-high! They have a maroon base color with golden yellow cuffs, heels, and toes.
These are cute socks that feature some of the most famous wild animals in the safari including the lion, rhinoceros, cheetah, and elephant.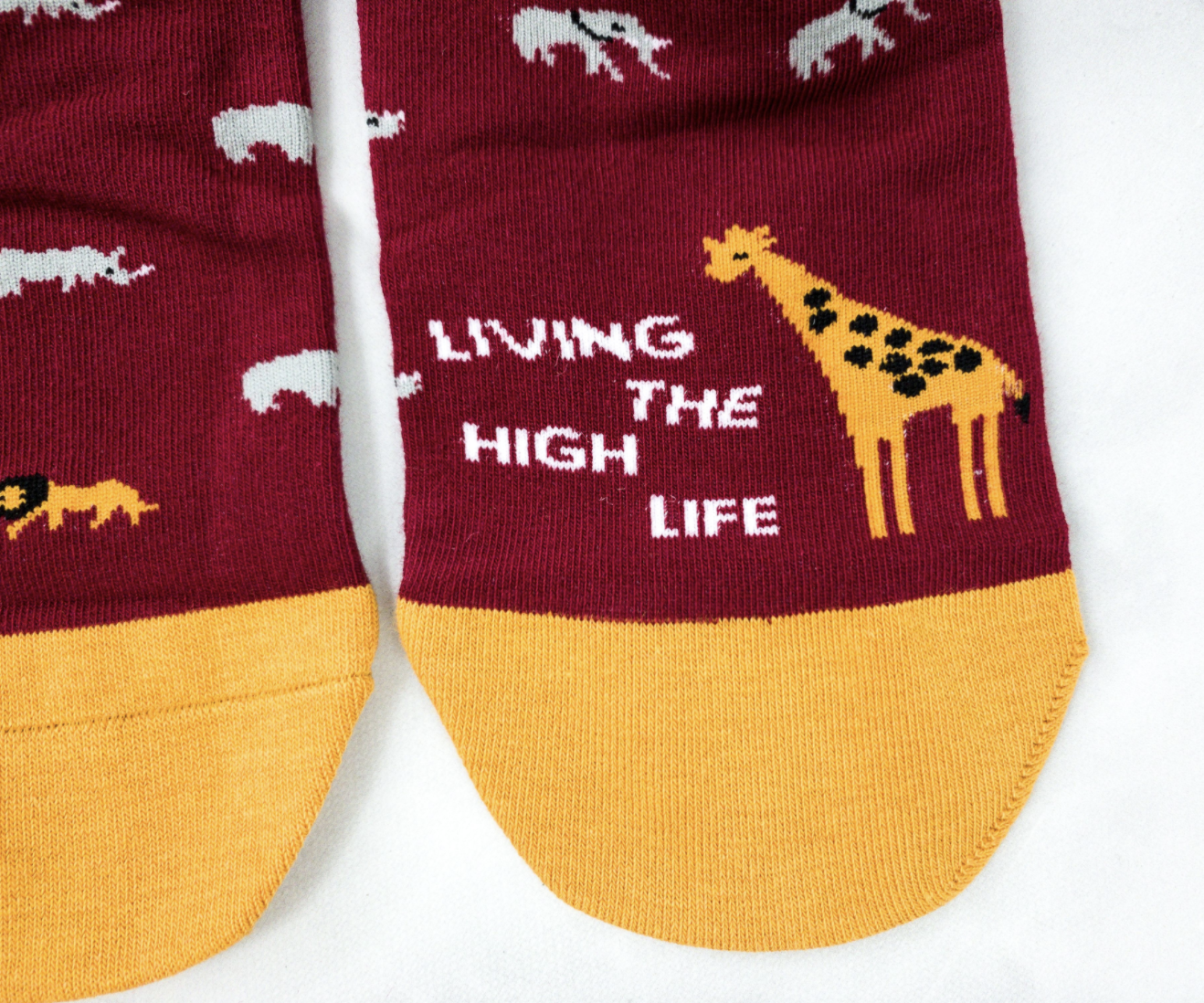 Printed on the instep part of the sock is a larger image of a giraffe saying "Living The High Life".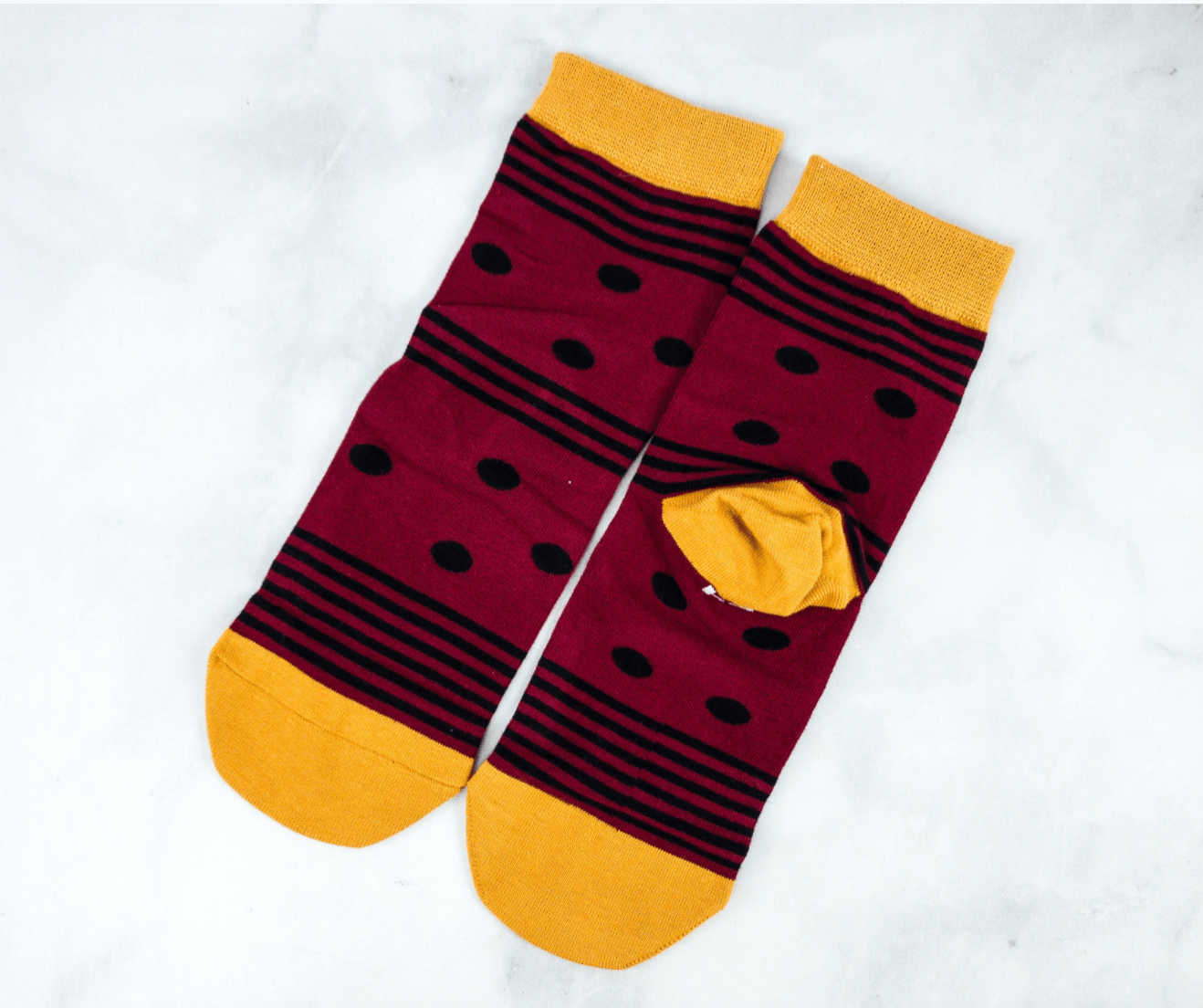 The second pair has the same color combination as the first pair of socks! They have a maroon base color and golden yellow cuffs, heels, and toes.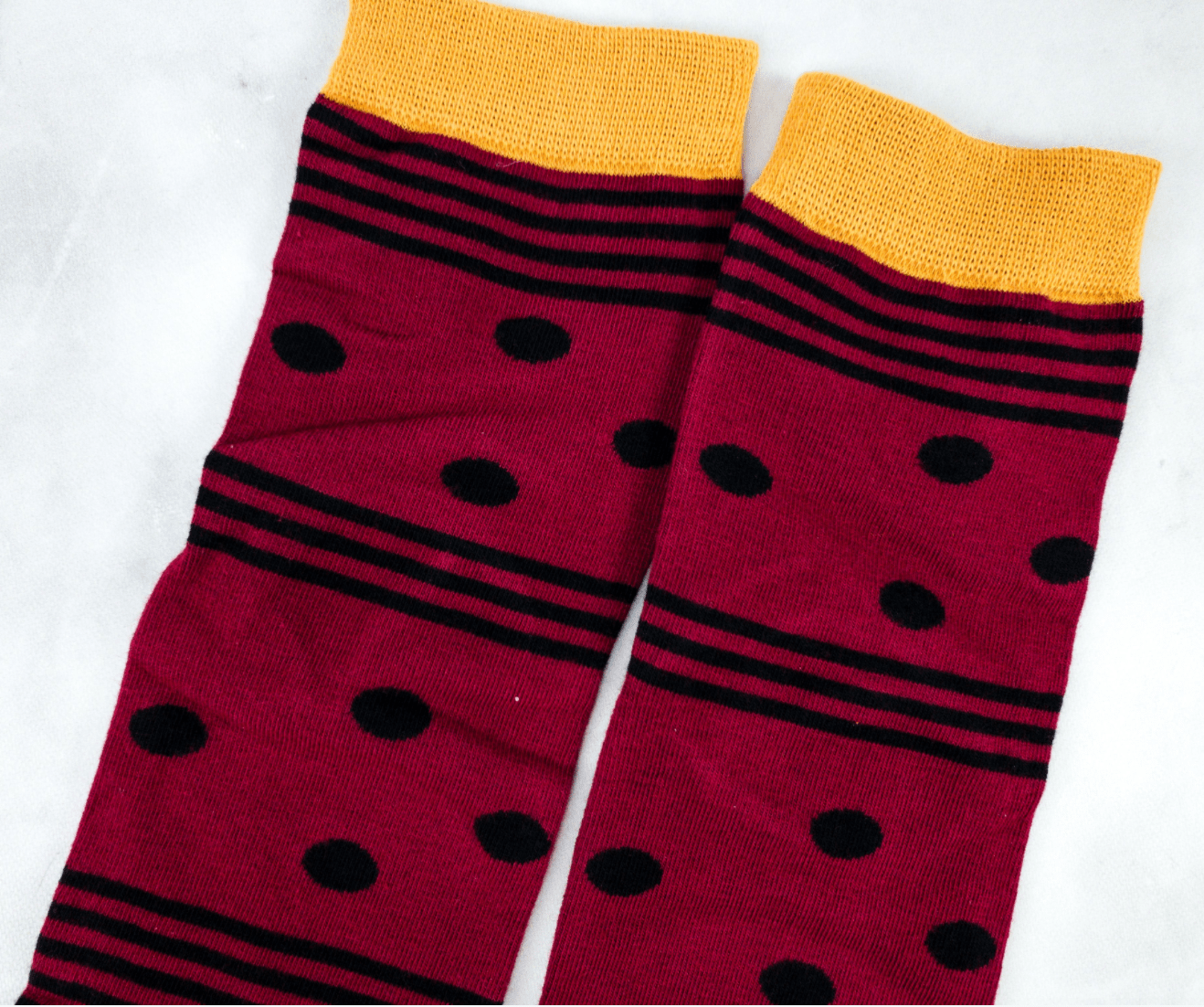 These socks feature black stripes and polka dots print, a classic design that really never get out style!
Say It With A Sock has been consistent with the quality of socks they send every month. Everything is soft and comfortable, plus they last a long time. The designs are also pretty unique! This month's matching designs were a hit with my kids! As expected, both are breathable, plus they don't slip easily. Getting two pairs of socks for just $13.99 a month is really a great deal!
What do you think of this month's Say It With A Sock?