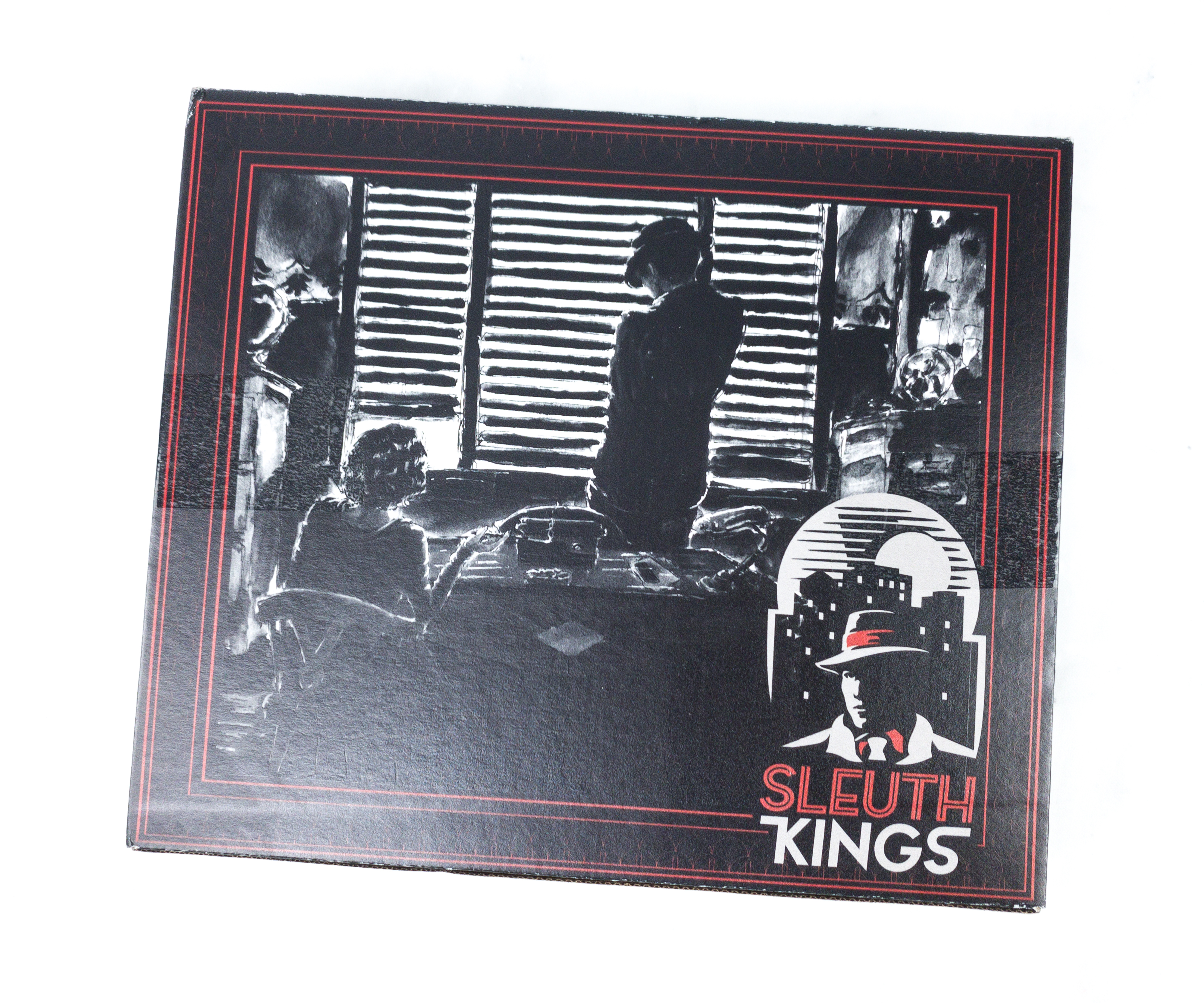 Sleuth Kings is an interactive monthly mystery box. Every month, a physical case file arrives full of evidence, puzzles, ciphers, and more. Plans start at $29.95 per month and they also have 3-month and 6-months prepay options. You will work hand-in-hand with Sullivan King, the lead detective, via email as you solve the case.
Each month's case is a new, stand-alone mystery that takes approximately 2-3 hours to complete. Each case includes an epilogue -a  follow-up letter from the client as well as a small gift. For every 4 cases you solve, you'll be rewarded with a FREE bonus case that revolves around the hunt for Sullivan's father.
DEALS:
Get $8 off first purchase Use coupon code HELLOSK .
Get 10% off of your order! Use coupon code HELLO10.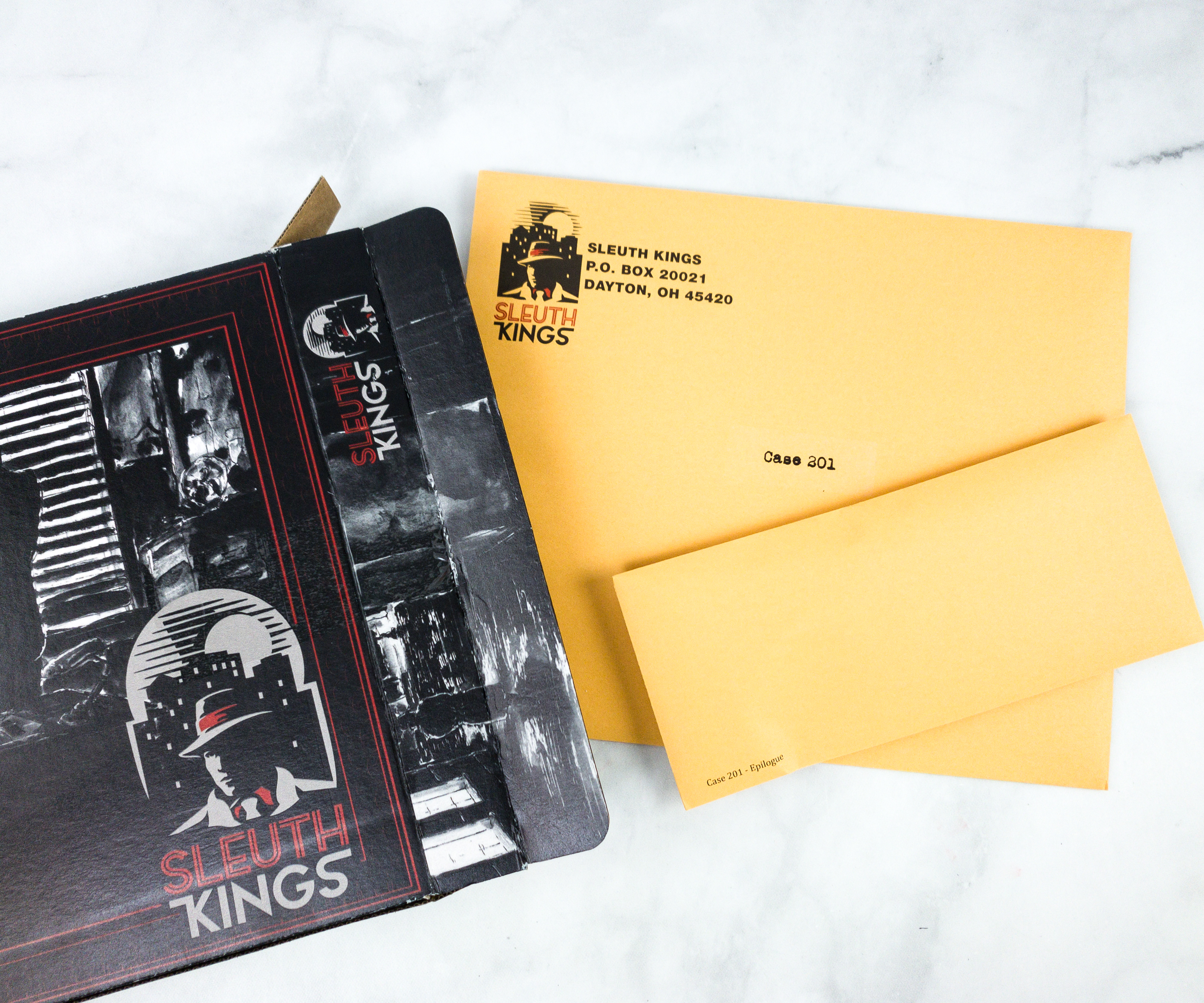 This is the review of Mystery Box Case 201 ABDUCTED.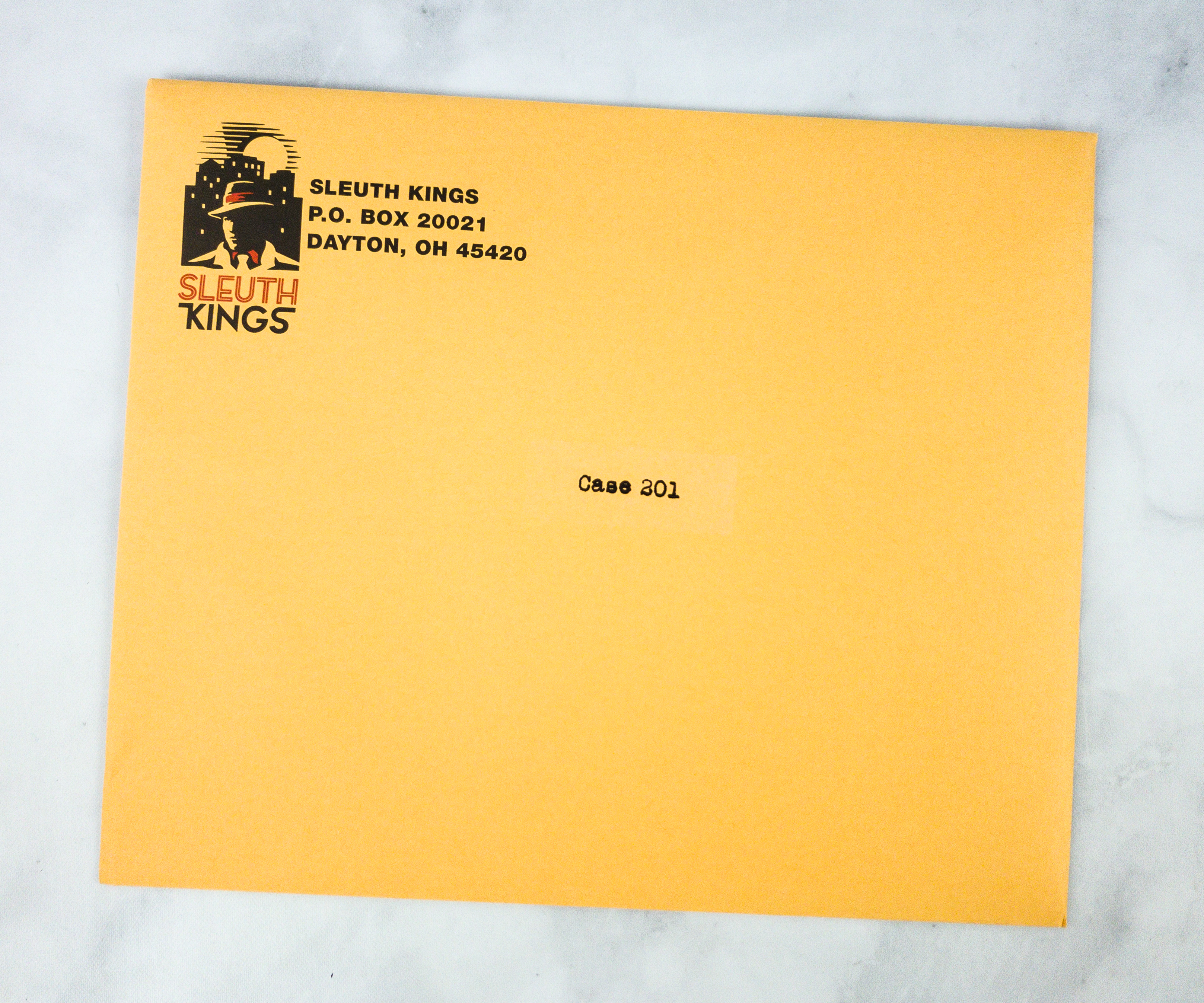 The mystery comes in an envelope. The only things written on it are the Sleuth Kings P.O. box address and the case that you will be working on.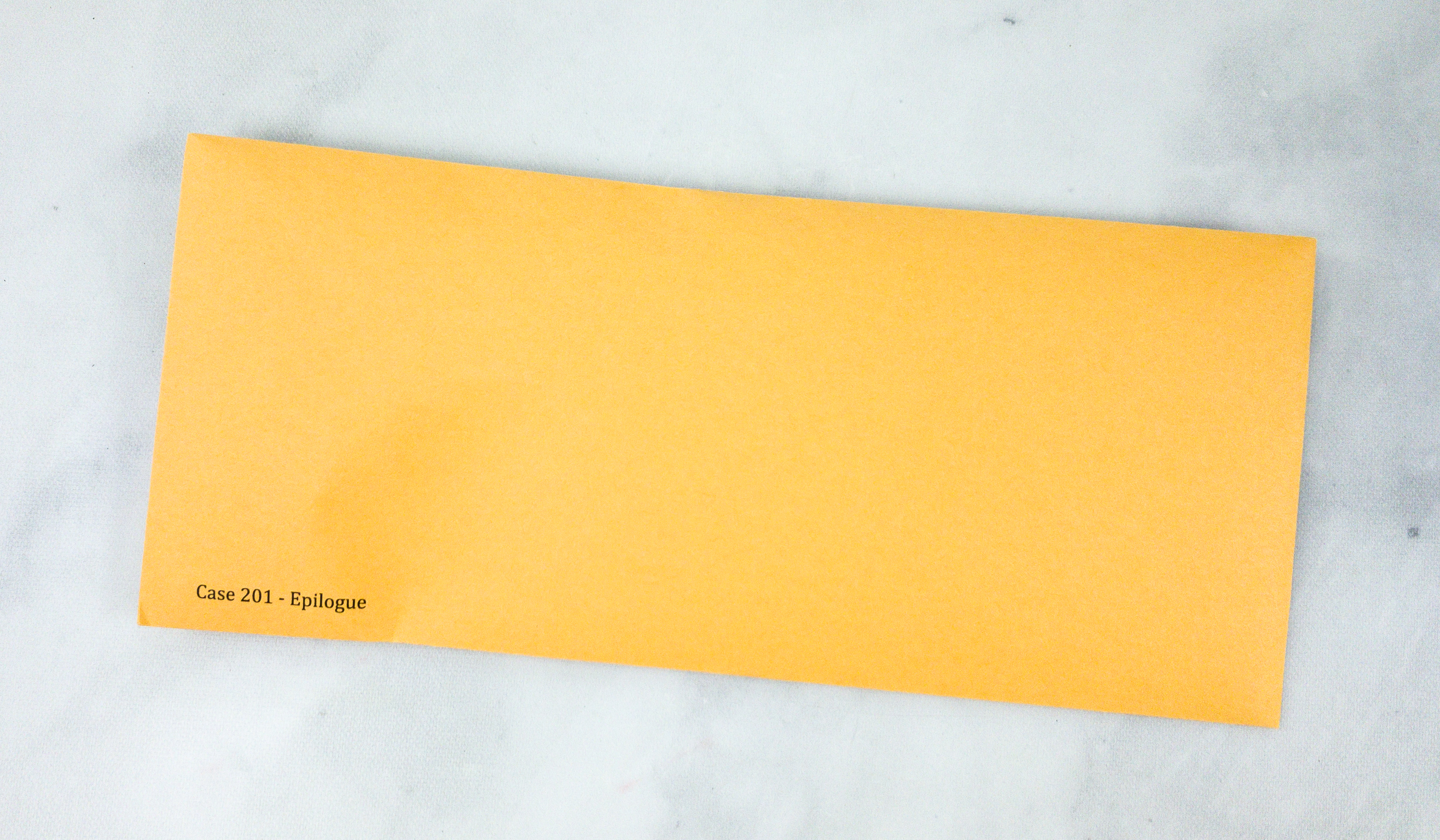 The epilogue is included and separated in another envelope.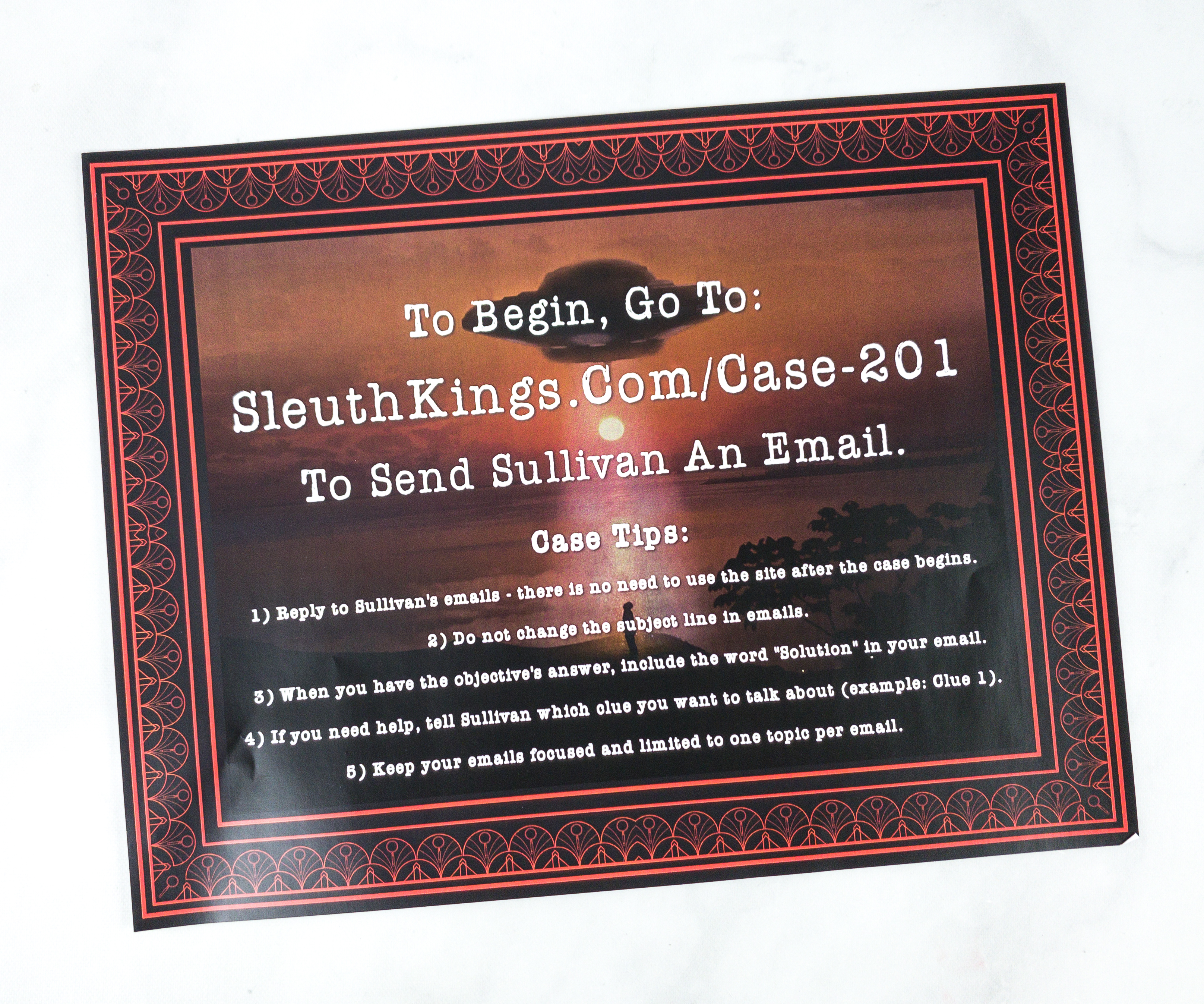 To begin with your adventure, you need to login to their website and send Sullivan an email.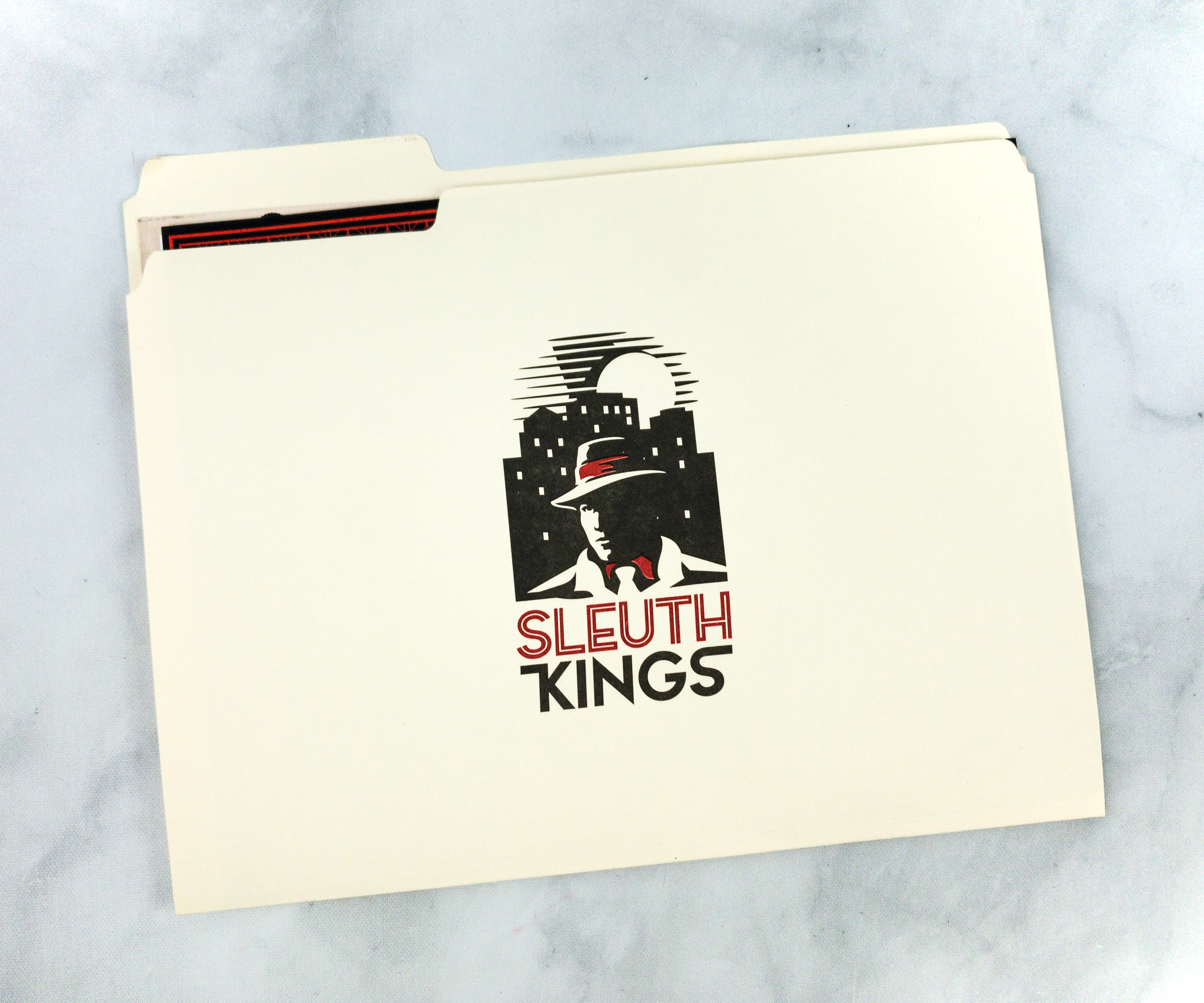 The files are neatly arranged in a white folder, with Sleuth Kings branding in front. All the files are organized inside the folder, they are even separated by paper clips.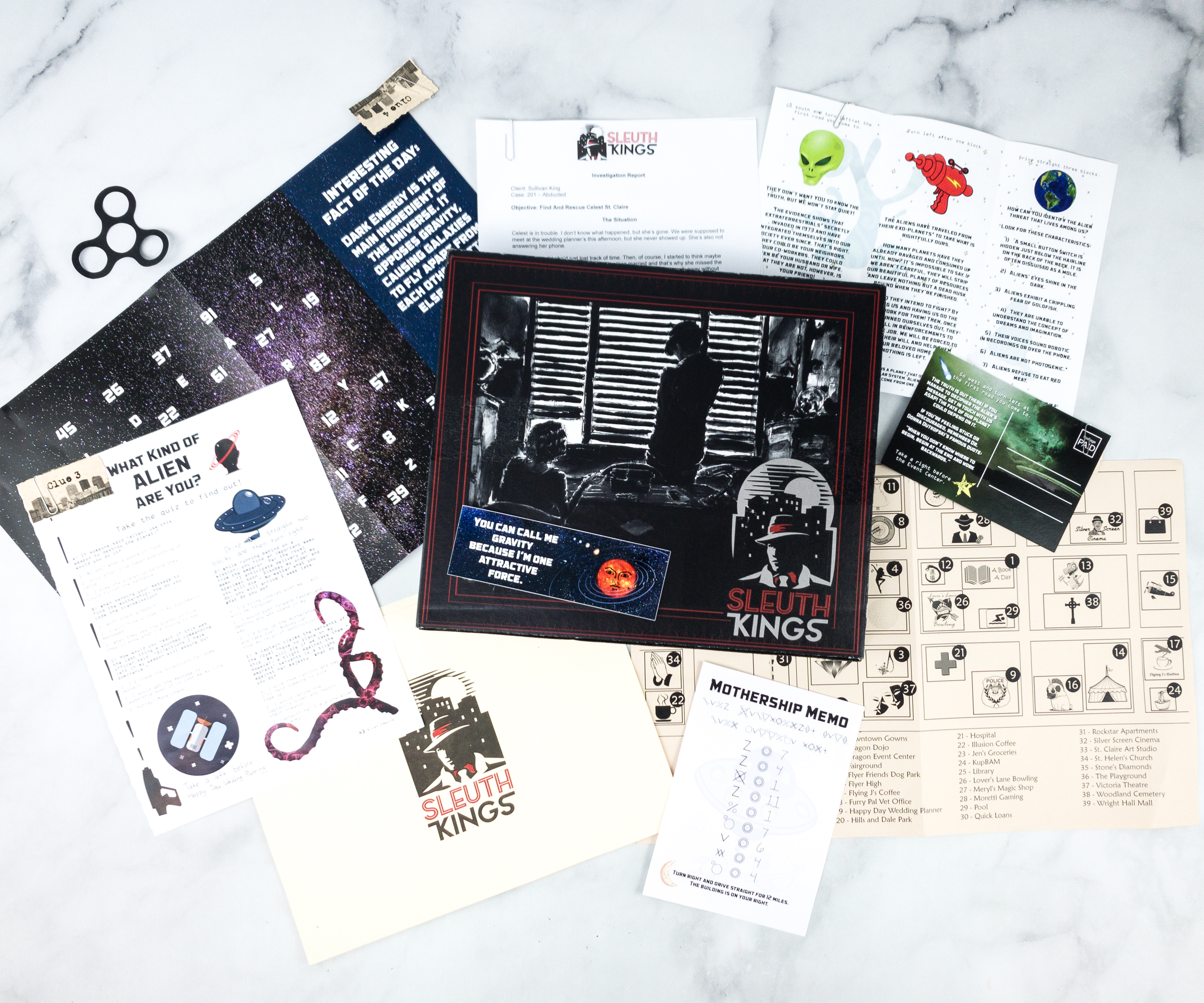 Everything in my box!
The case objective is written on a card. We have to find and rescue Celest St. Claire.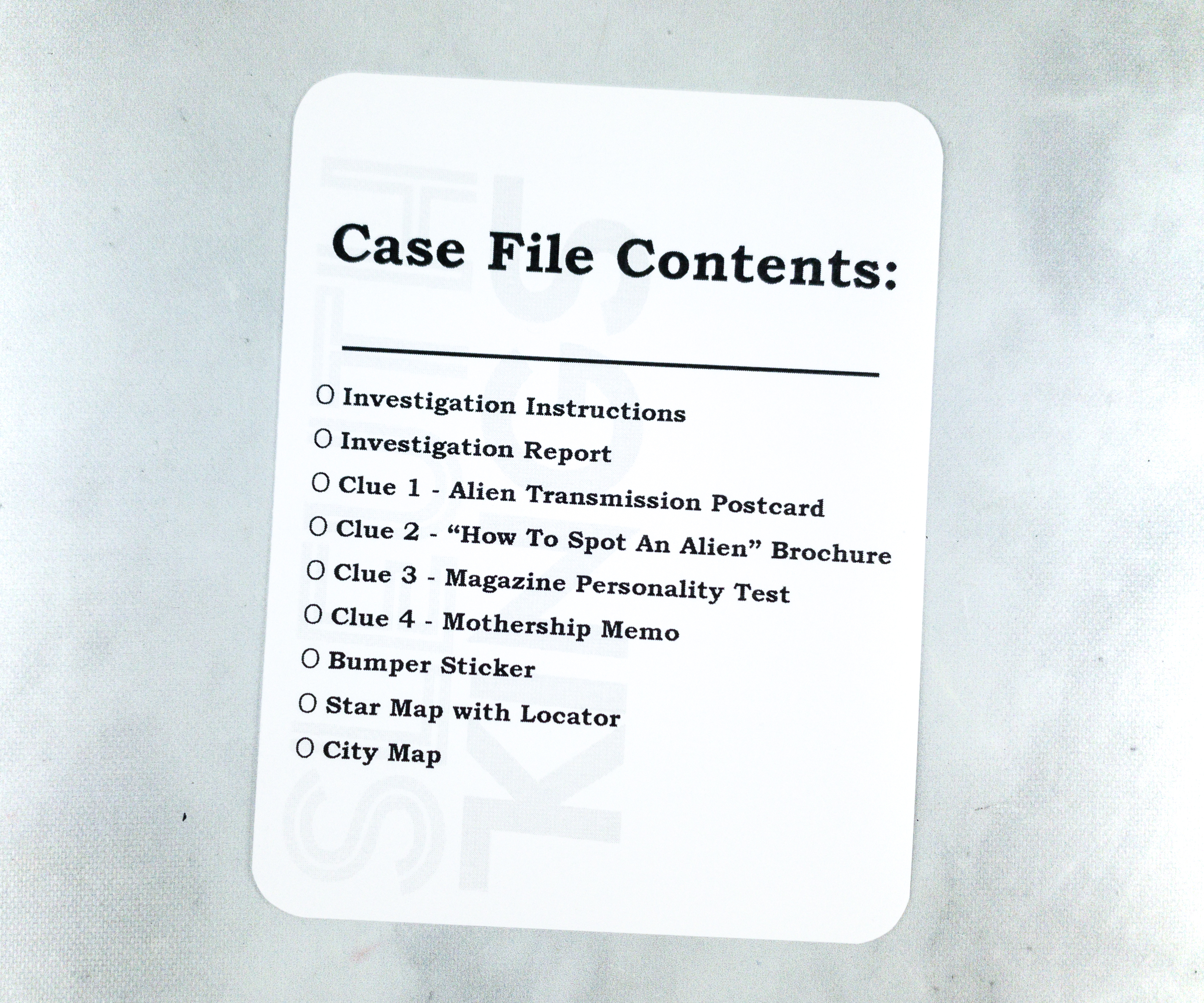 It also lists the contents of the case file: investigation instructions, investigation reports, clues, and more.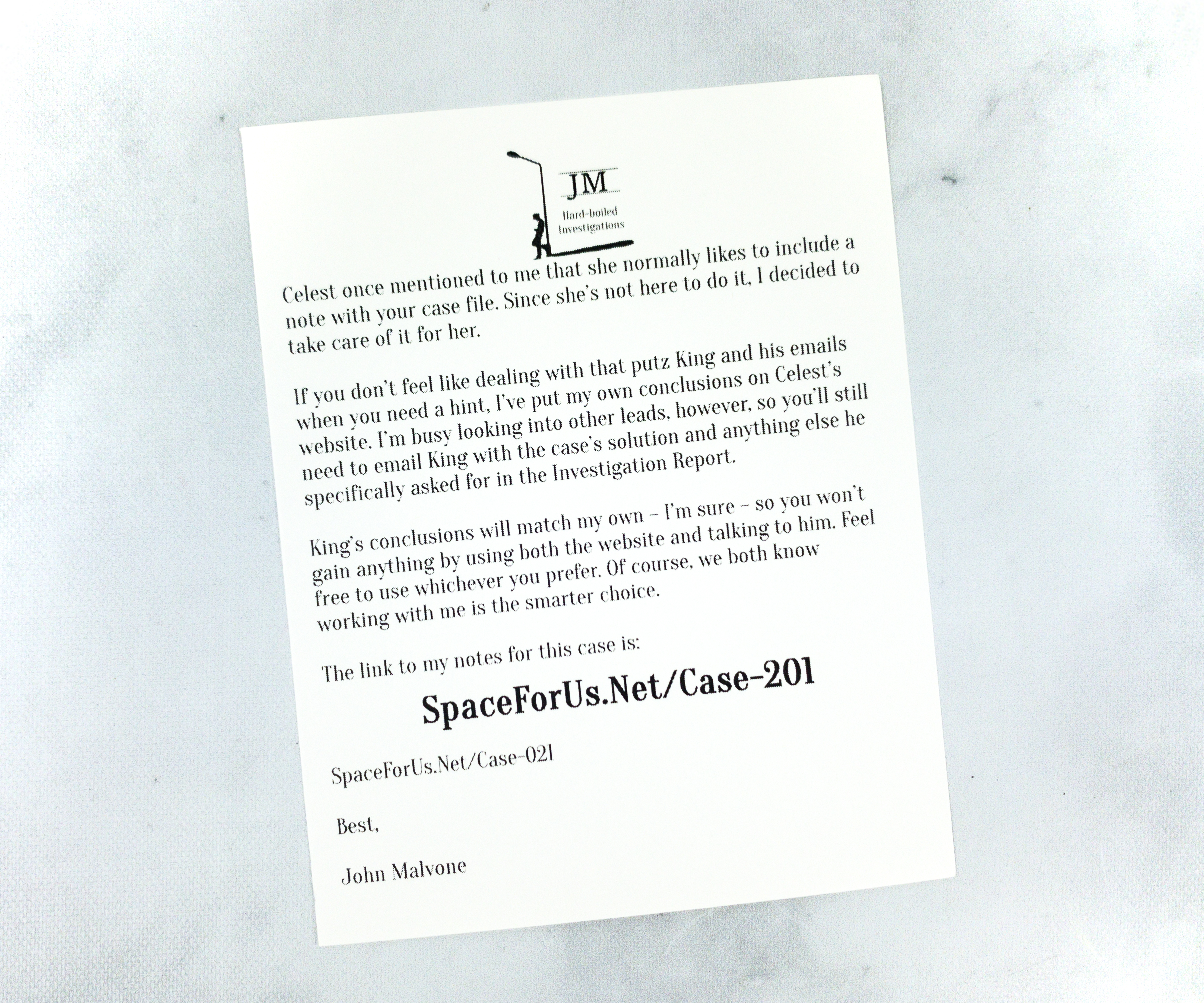 Instead of a snuck-out letter from Celest, what we got is a letter from John Malvone. We can use his help in solving this case by taking a look at the information on Celest's website.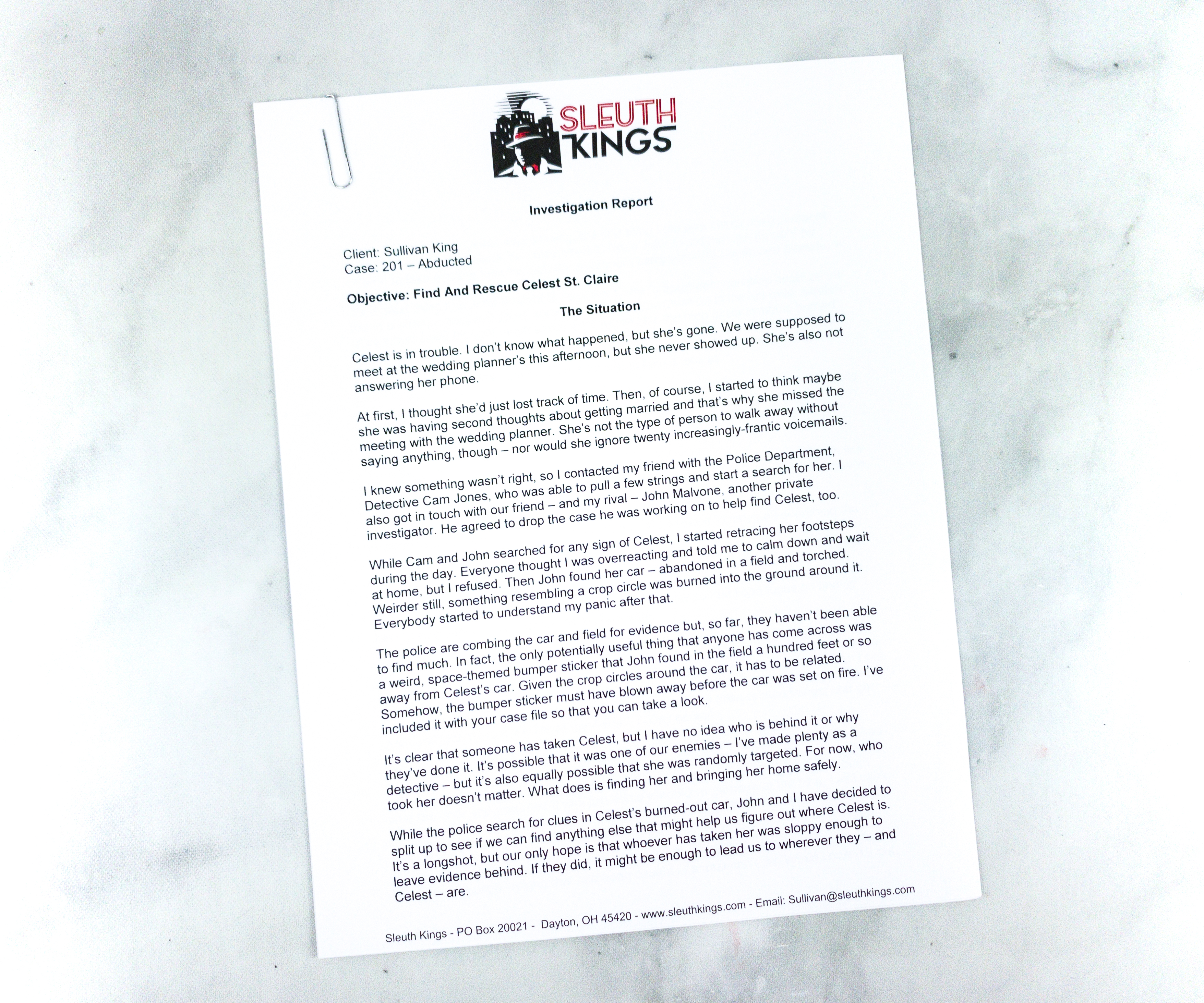 The investigation instruction sheet names the client, the case you will be working on, and the whole situation. Our client for this case is none other than Sullivan King!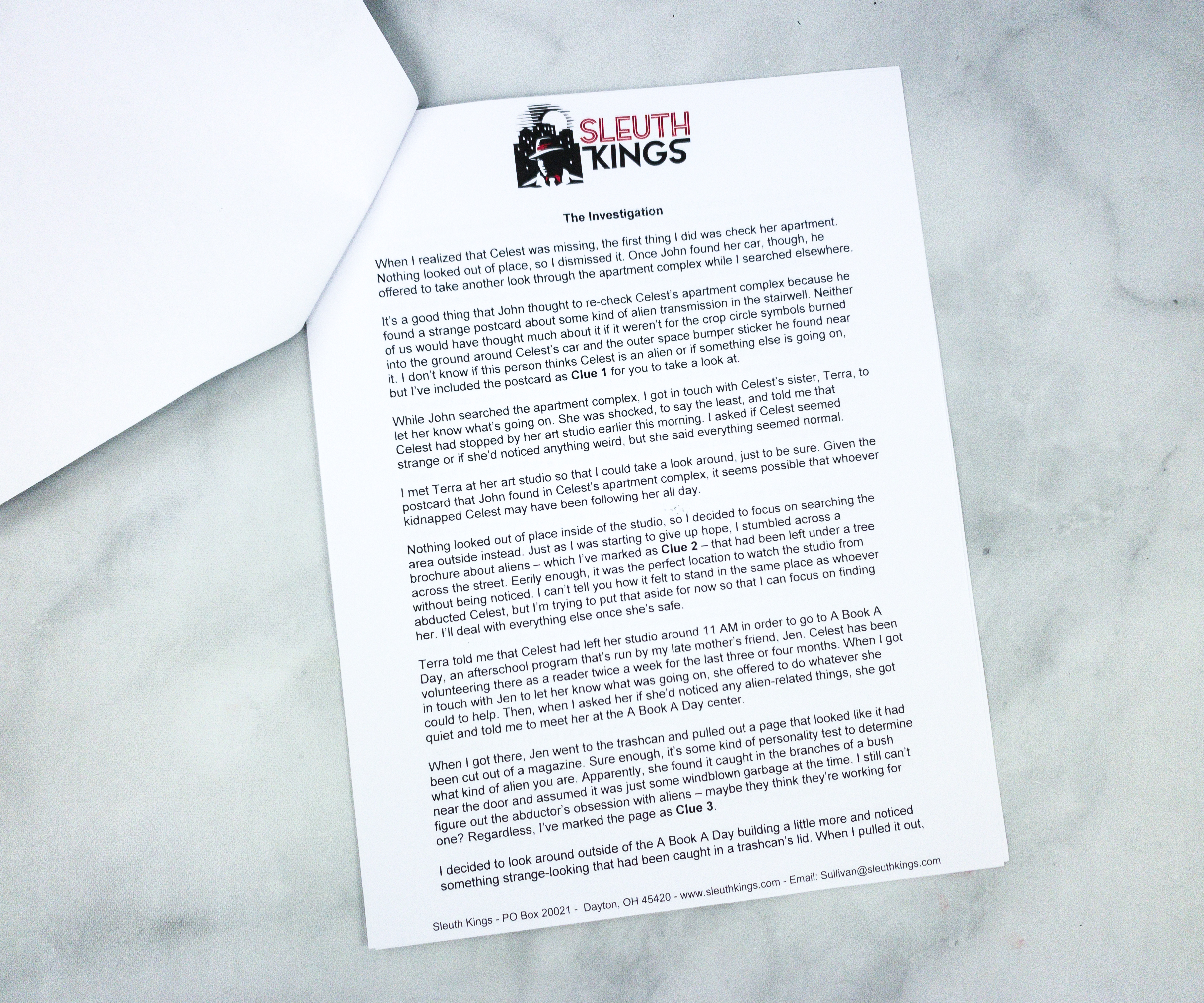 I suggest that you read them thoroughly to fully understand the case and also to know where to start the whole investigation.
In this case, we just need to know the location where Celest was kidnapped, and where Celest is being held.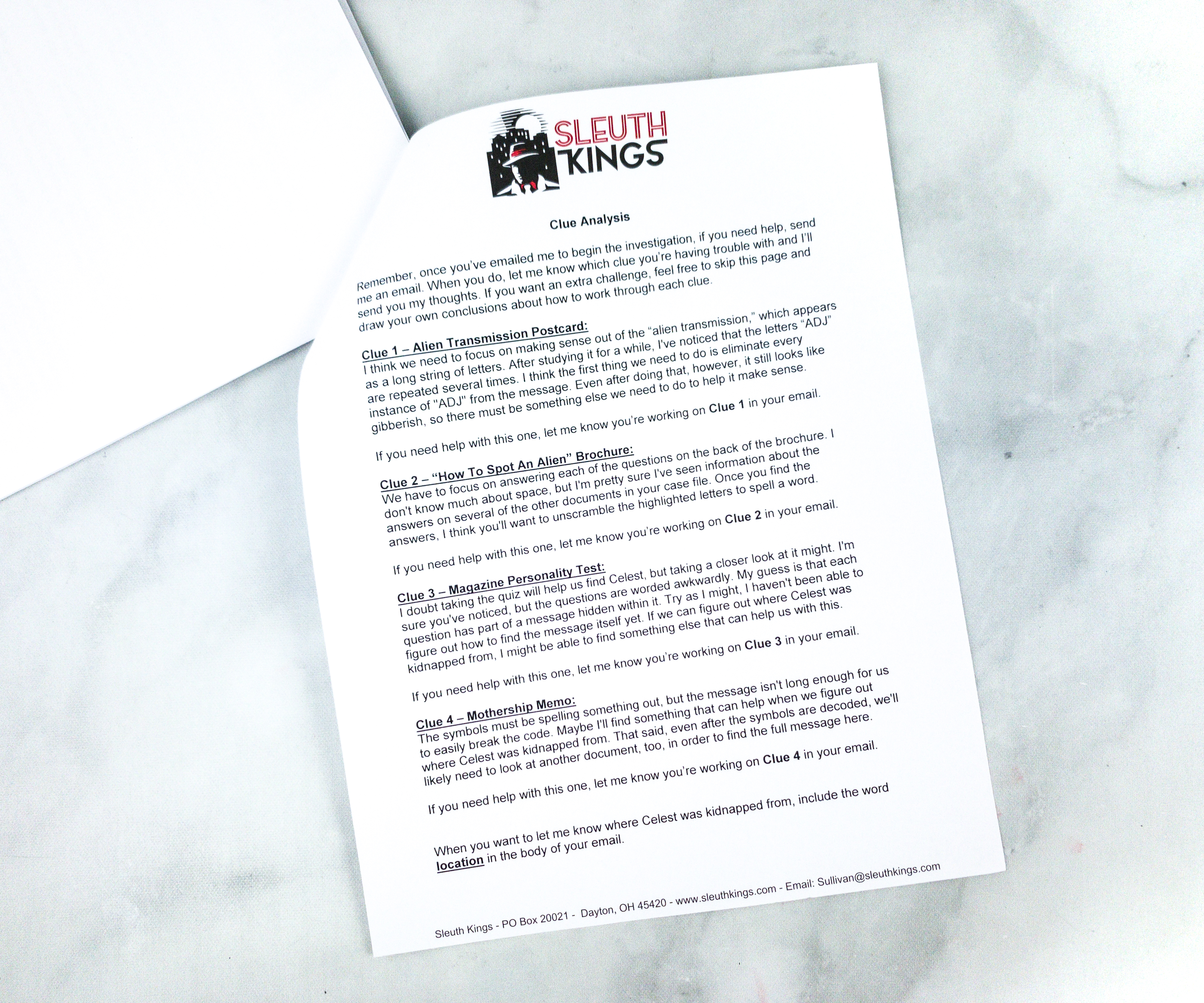 There are also clue analysis, where each clue item's use is hinted or explained.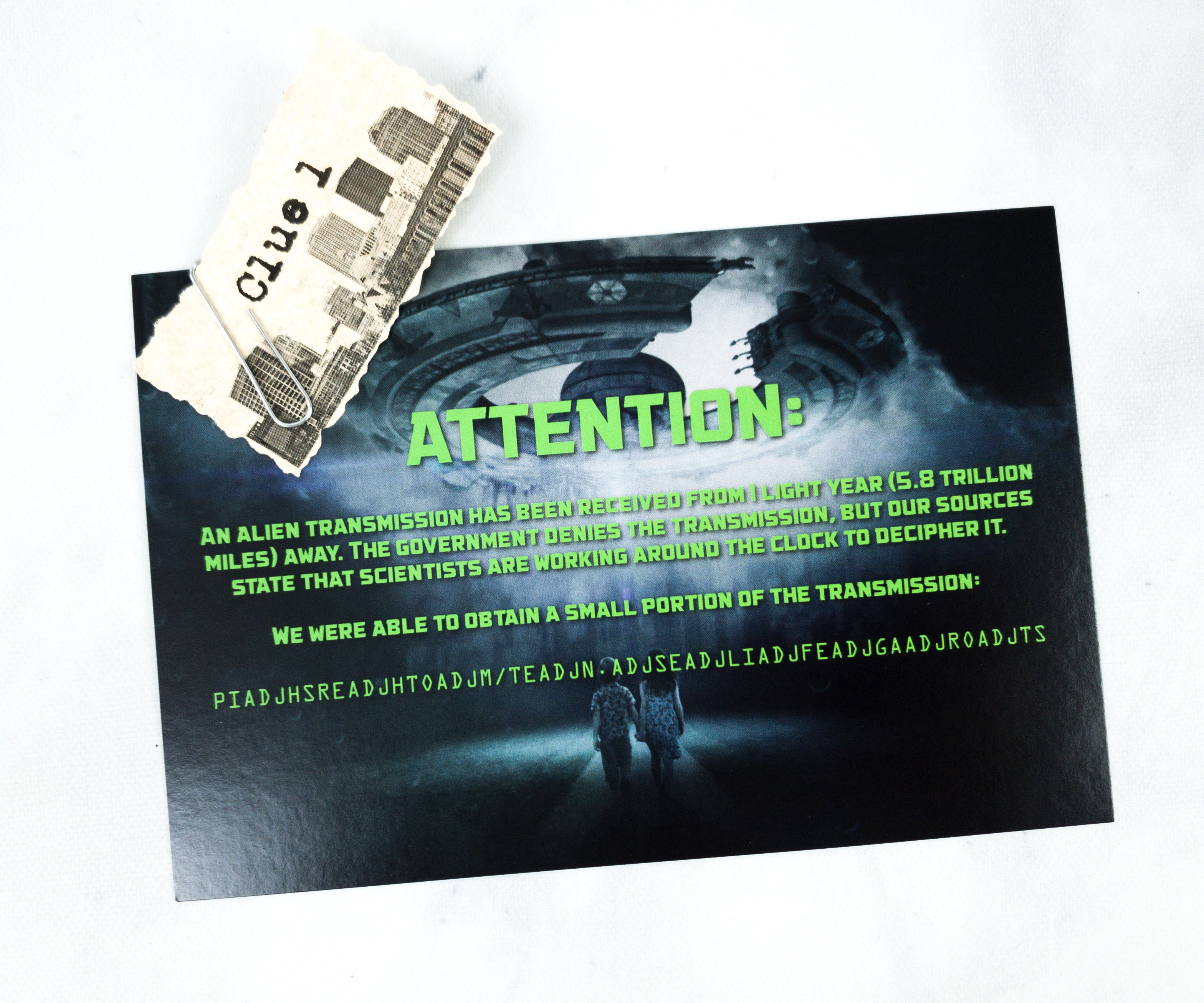 Our first clue is an Alien Transmission postcard. At first, it looks like an ad for a Sci-Fi film or a book. We noticed that the random letters at the last line have a repeating set of letters which are "ADJ". It turned out to be a part of the transmission message.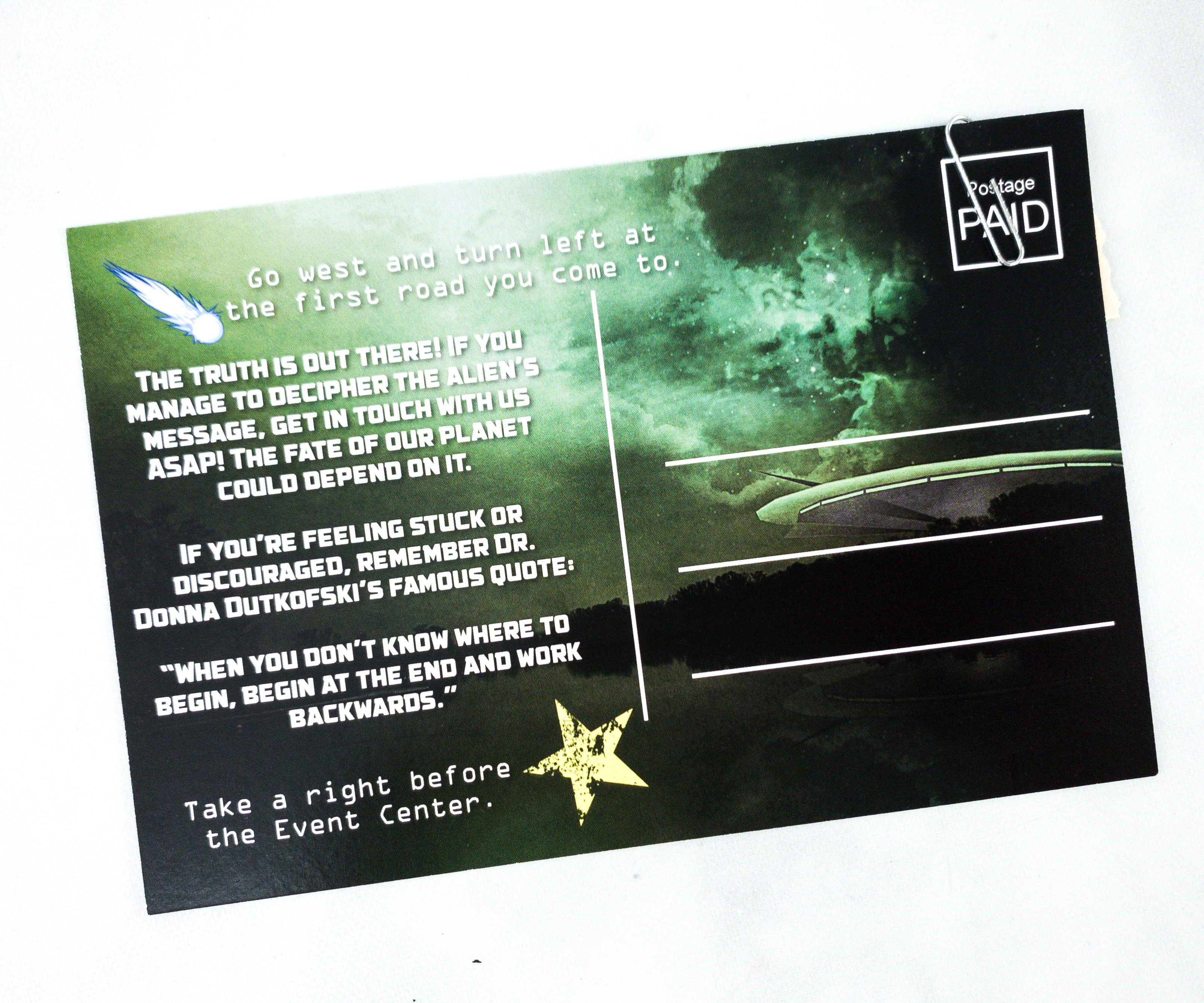 At the back is another message. The top part comes with a direction, so as the bottom part, beside an image of a star. I think it is pointing us somewhere!
Our second clue is a "How To Spot An Alien" brochure. It even says "Aliens are among us"!
There are also questions at the back of the brochure, plus a written message about the mission and visiting a website.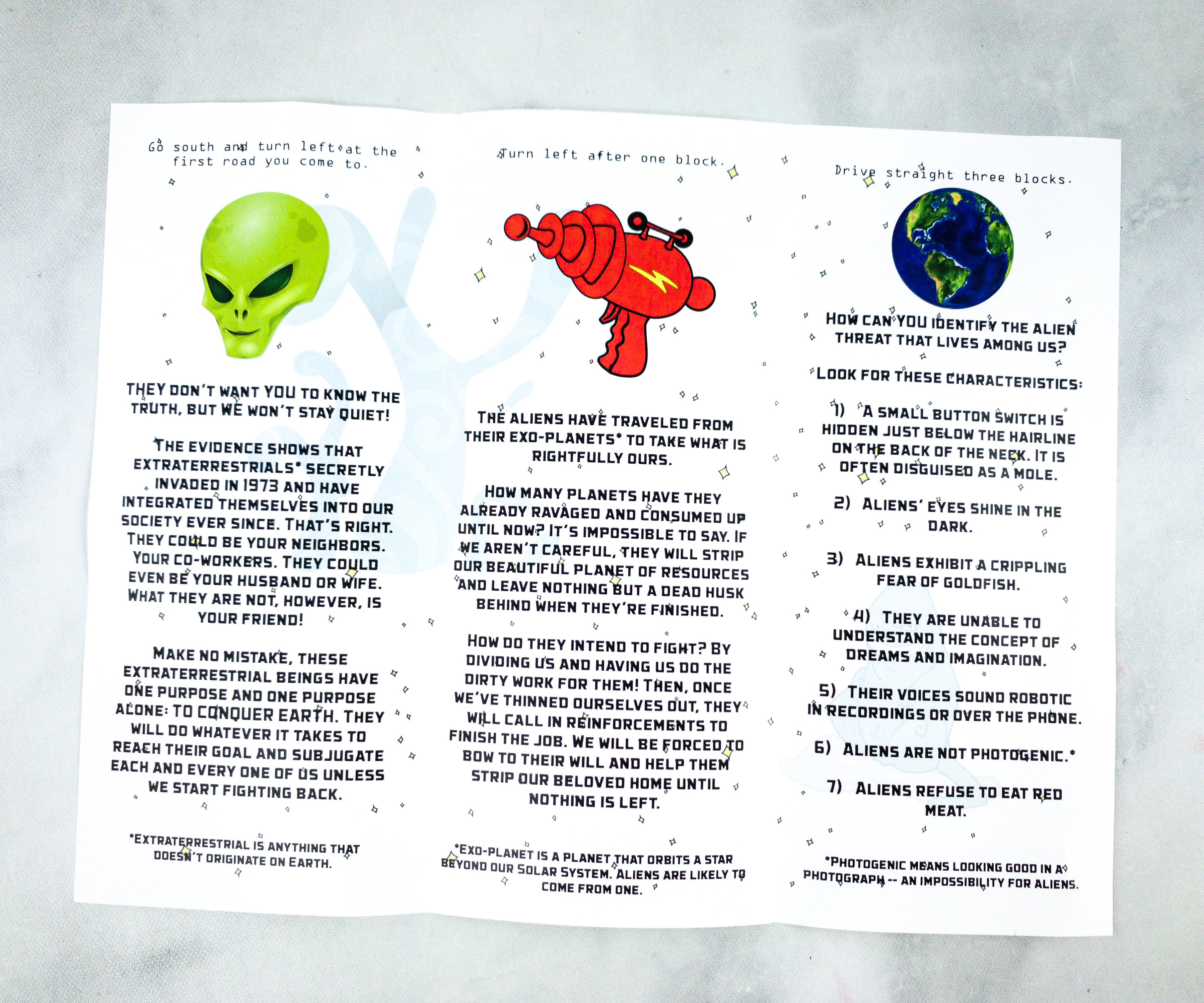 The inside of the trifold brochure contains more information about the extraterrestrial!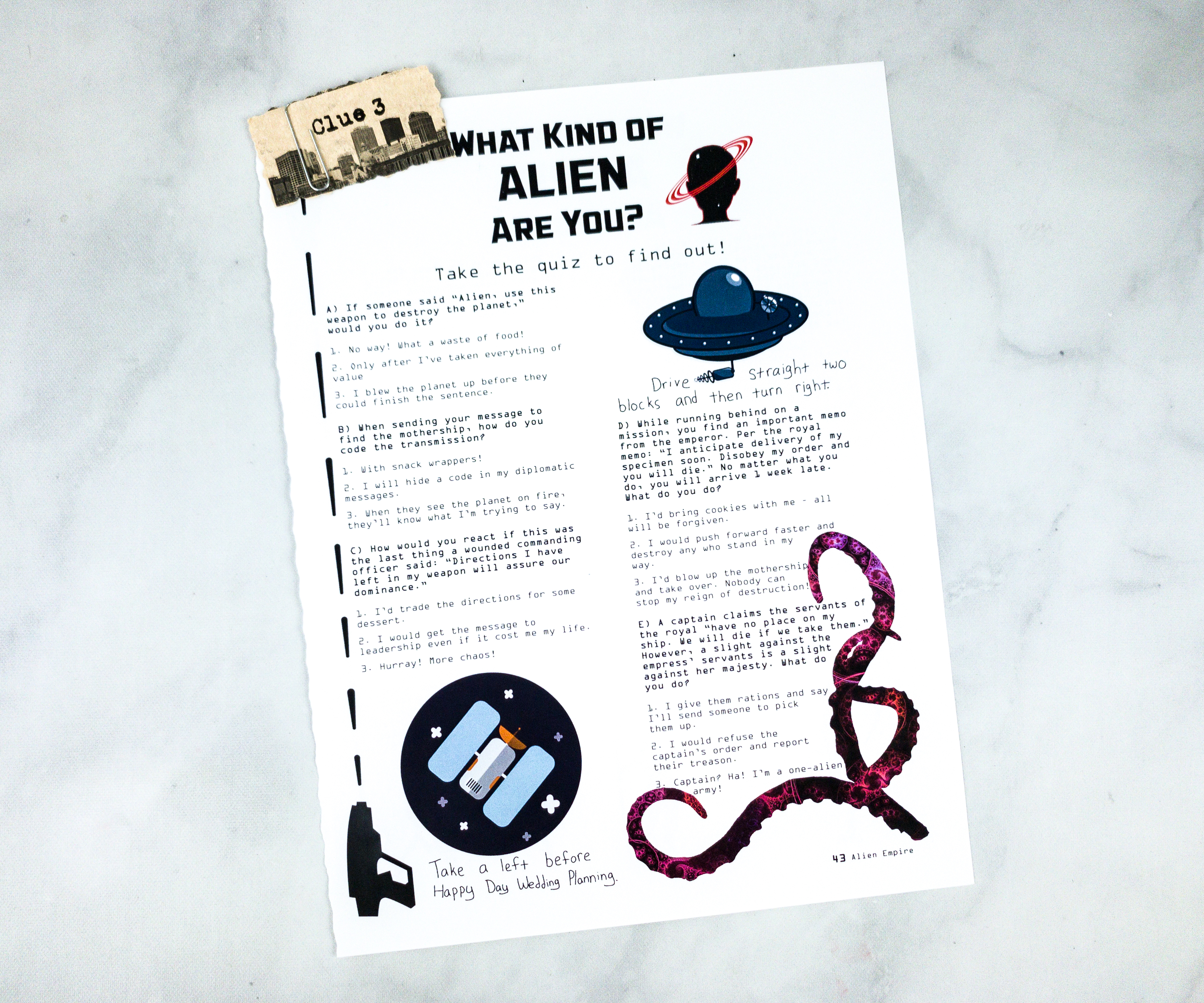 Clue number 3 is a page from a magazine, and it contains a Personality Test!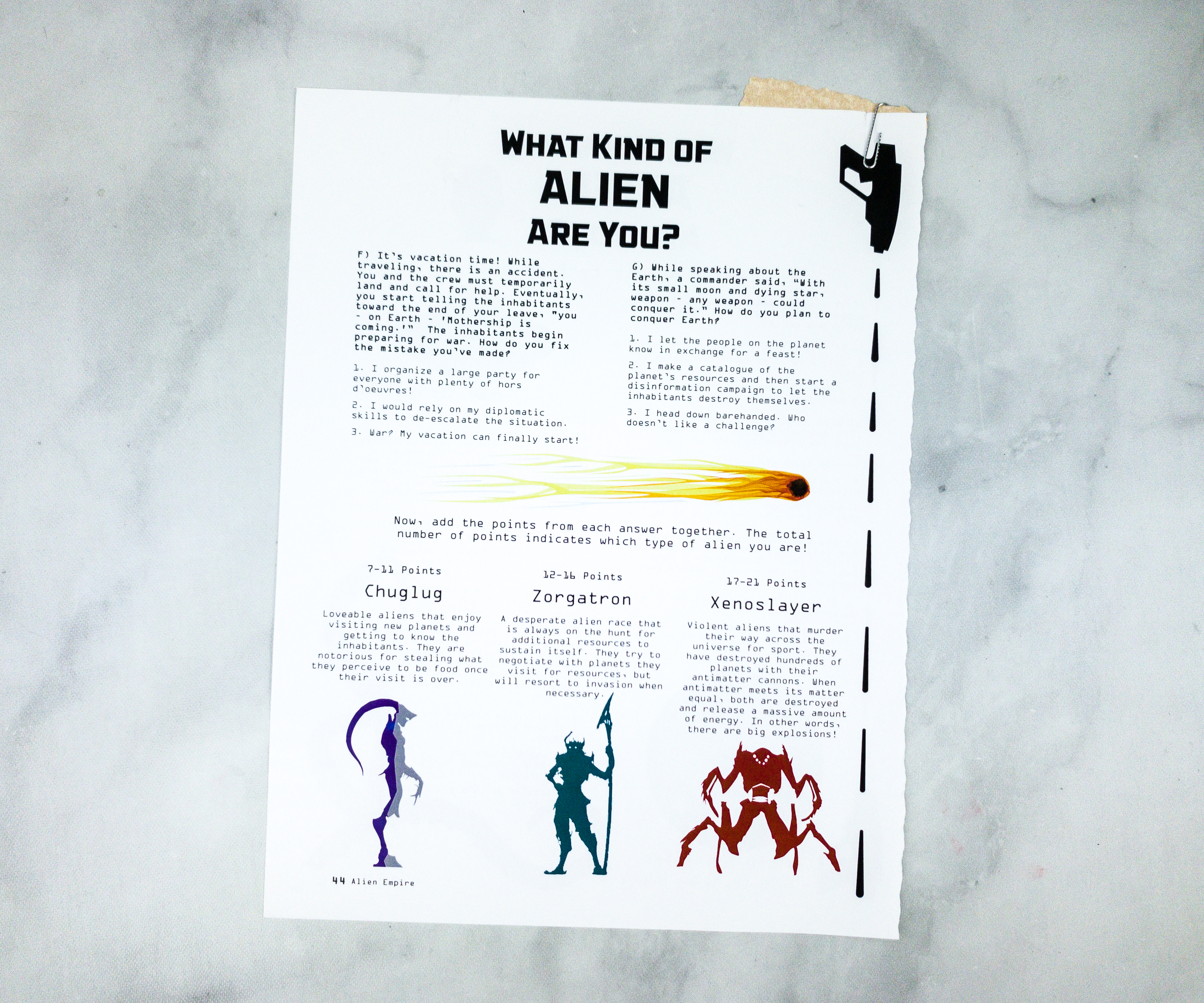 After answering the test, you can compare your points and find out what kind of alien you are!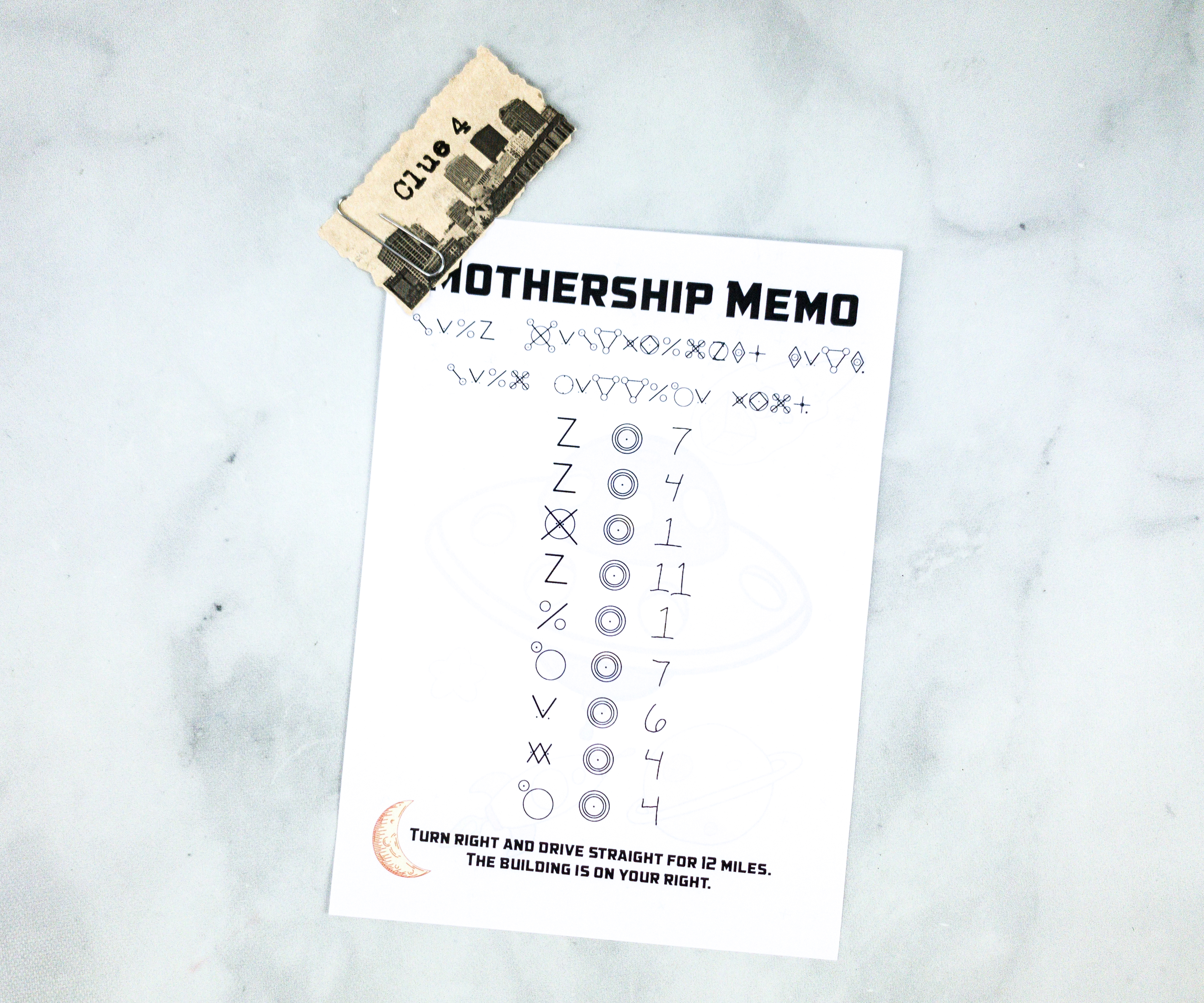 The last clue is a Mothership Memo featuring several symbols.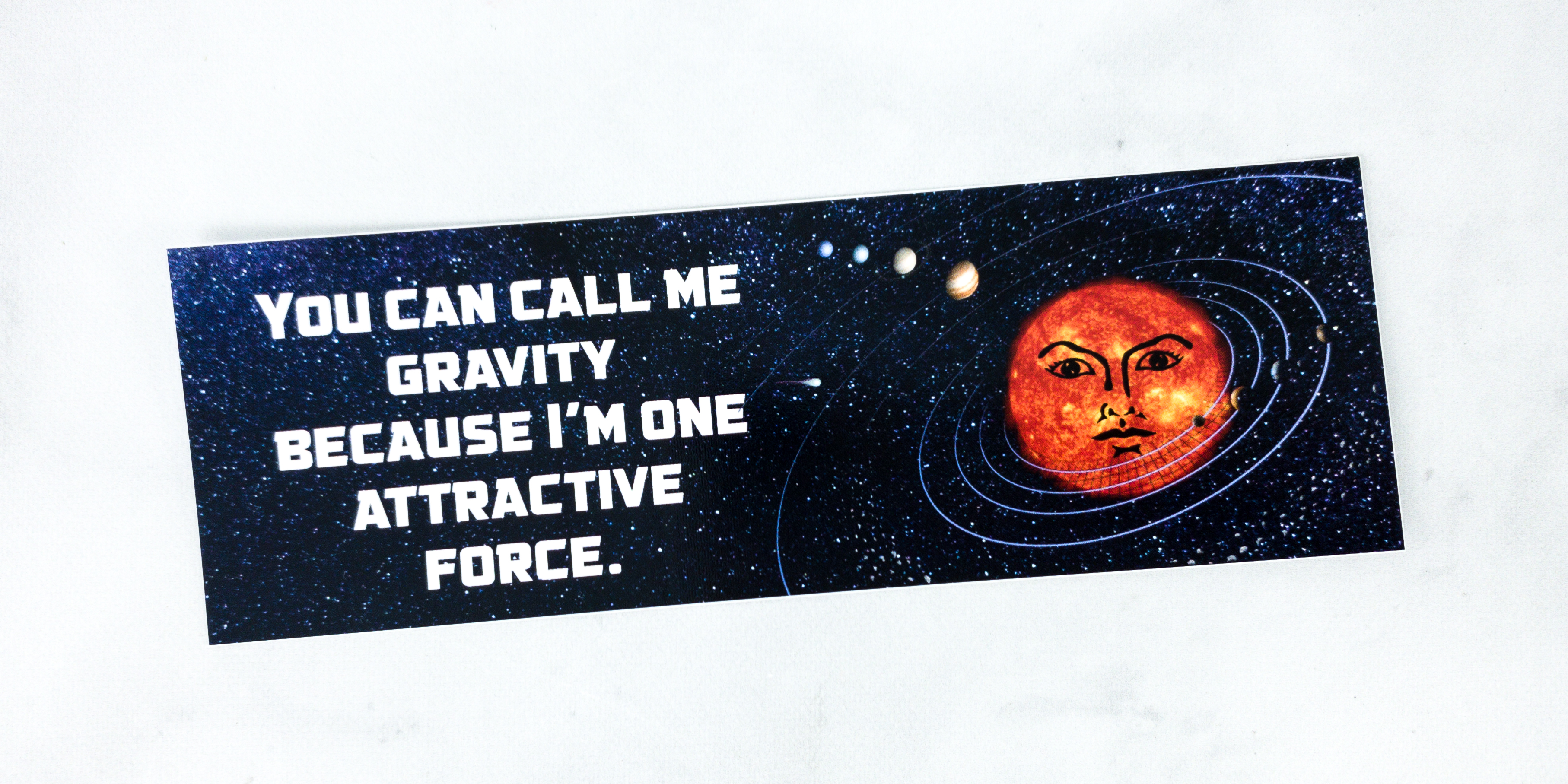 There's also a Bumper Sticker, with the image of the solar system, and a quote that says "You can call me gravity because I'm one attractive force".
They also included a star map with a locator. I wonder if we can find Celest using this out-of-this-world map!
There's also a city map, which we believe, can be really helpful in locating where Celest was taken, and where the abductor is hiding her now.
After solving the case, we can finally open the Epilogue envelope. Inside is a letter from the missing person, Celest St. Claire! She was abducted after coming from a store to look at a new wedding dress. She was really grateful that we were able to save her life. Also with this letter is an alien figure that she found in her dashboard before someone kidnapped her, and she asked if we could keep it for her.
As the wedding of Sullivan King and Celest St. Claire is nearing, everything is becoming more exciting! This mystery, even though we were able to solve and locate where Celest is, still remains a mystery, and even opened up a bigger mystery! We all wonder if the "aliens" (like real aliens!) have something to do with all the drama, why the abductor forgot everything, and if the "aliens" hypnotized him to kidnap Celest, and who or what is the so-called Mothership. We're excited to find out more and to solve other challenging mysteries from this mystery subscription box!
What do you think of the Sleuth Kings box?