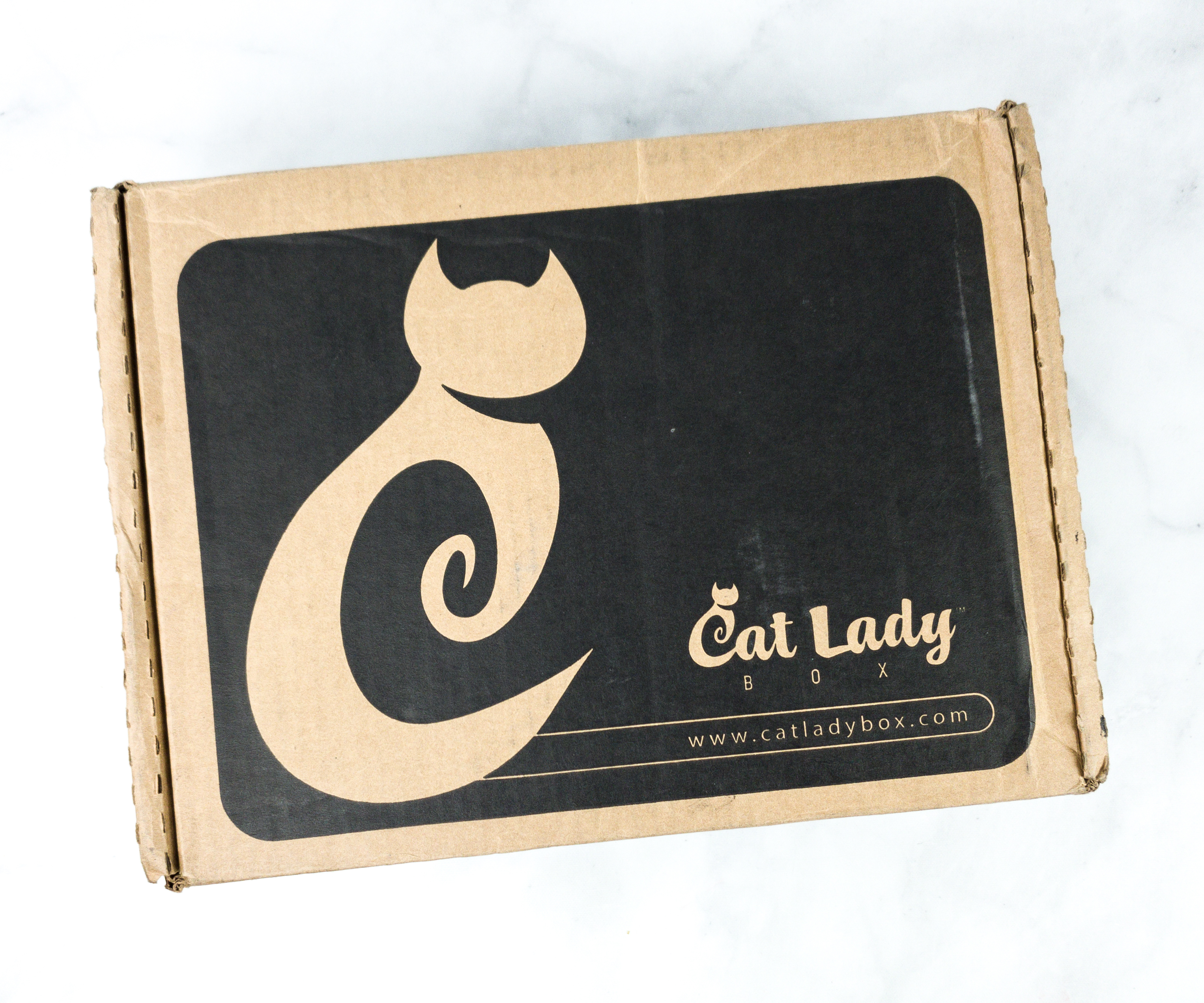 CatLadyBox sends monthly boxes for the cat ladies and their cats! There are two types of boxes: the Crazy CatLadyBox that contains cat-themed items for you and your cat, and the CatLadyBox which contains things just for you. Each curation might include cat-themed shirts, jewelry, home decor, accessories, art, and more – all delivered in a box your cat can keep.
TIP: Looking for a coupon code? Subscribe to notifications for CatLadyBox in the directory to get an email when the next one is released!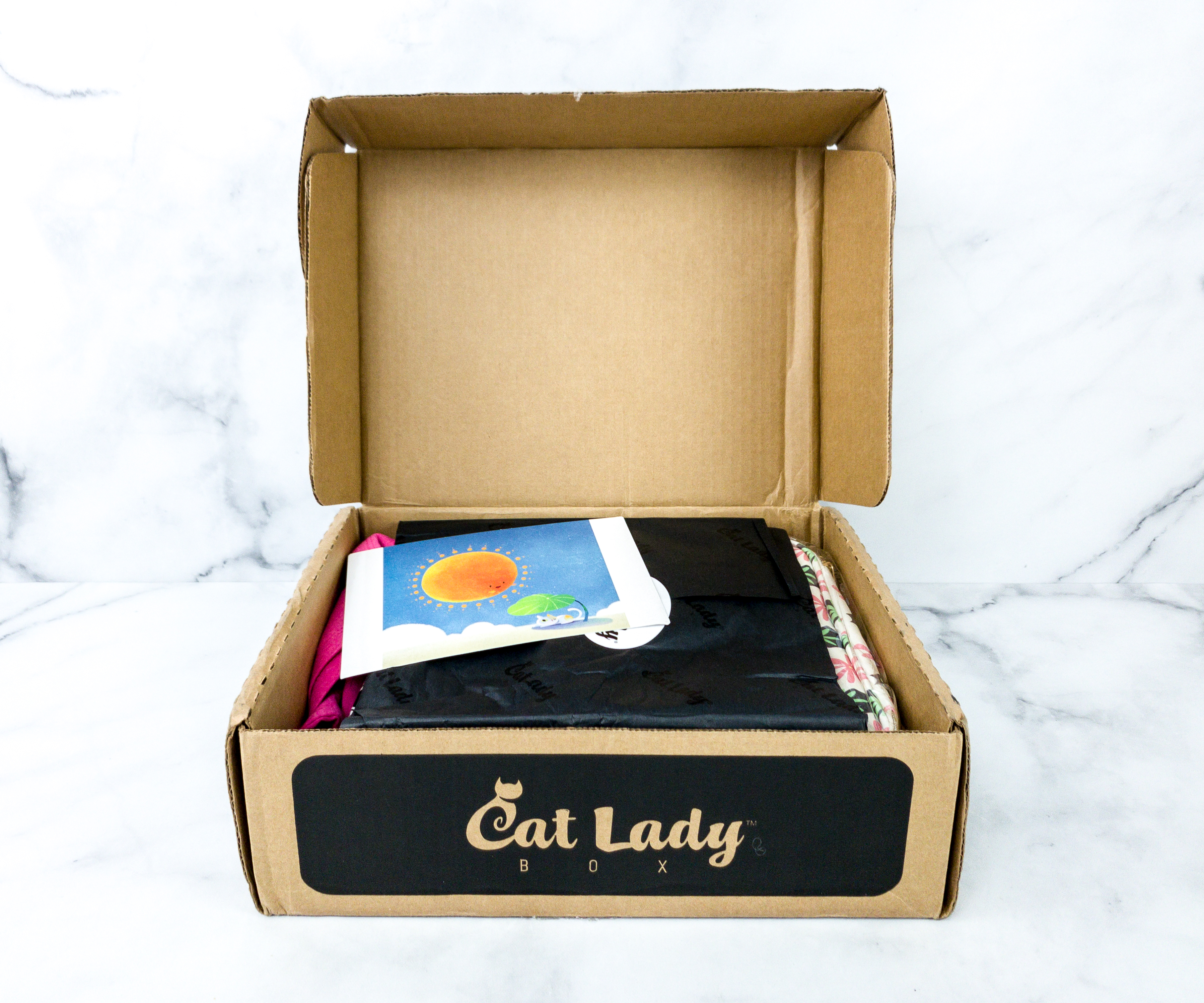 The items were wrapped in black tissue paper, sealed with a Cat Lady sticker.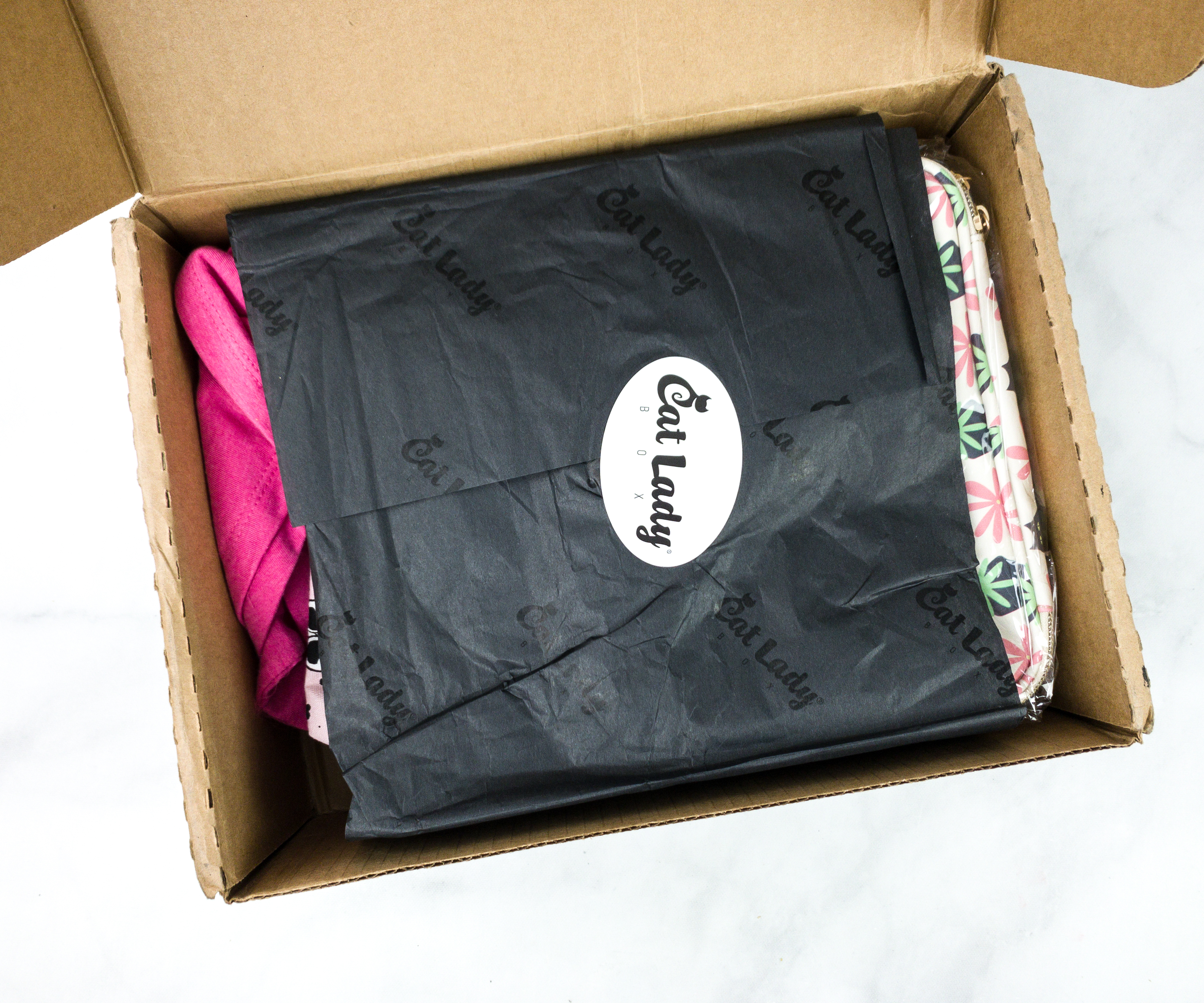 The box is full of cute stuff! Some of them were also wrapped in plastic.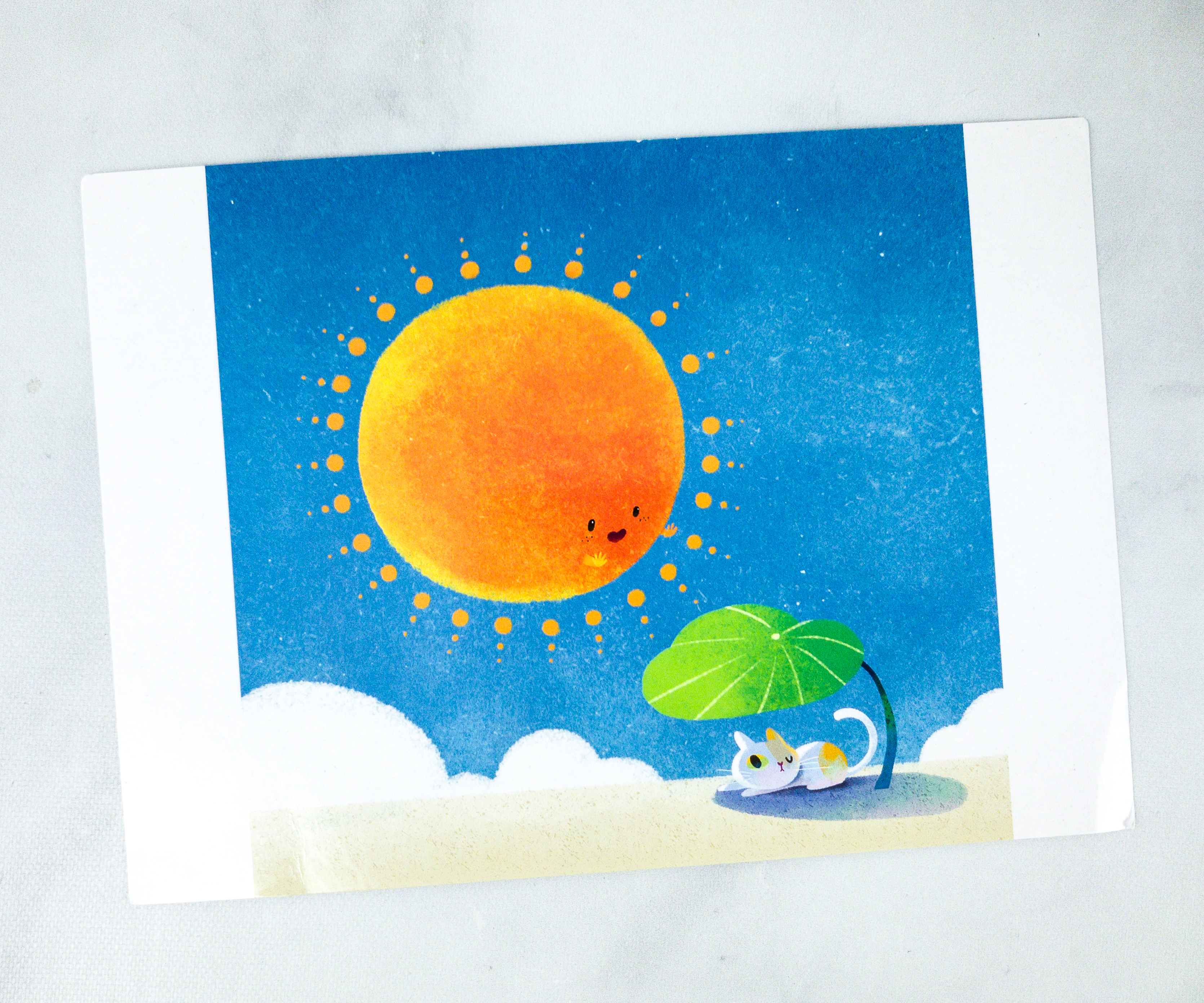 The information card features a cute cat artwork by the featured CatLady artist, Little Oil from Taipei, Taiwan.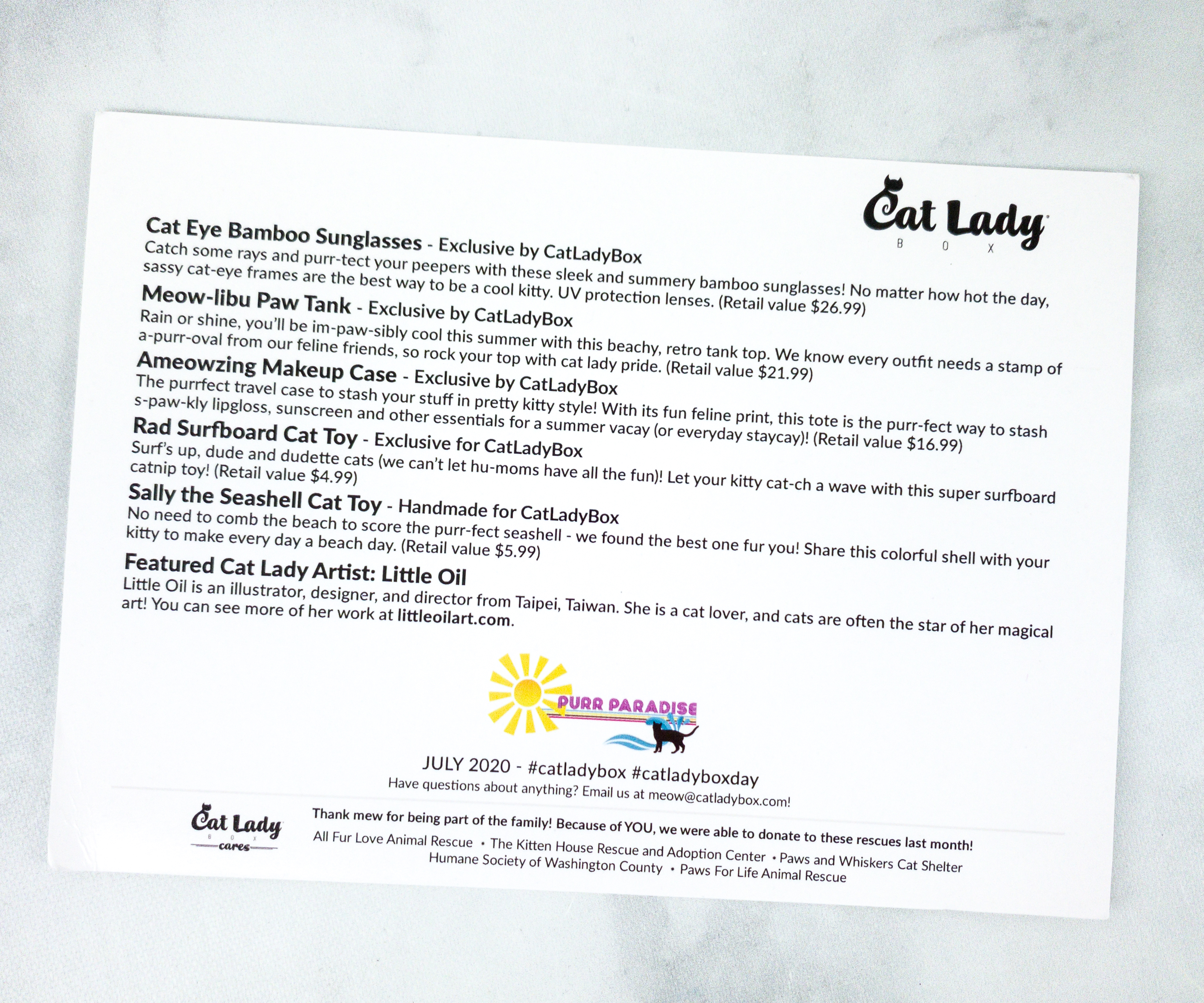 At the back, there's a list of all the items in the box with their retail value and a brief description. The July 2020 theme is Purr Paradise!
All the contents are neatly stacked inside!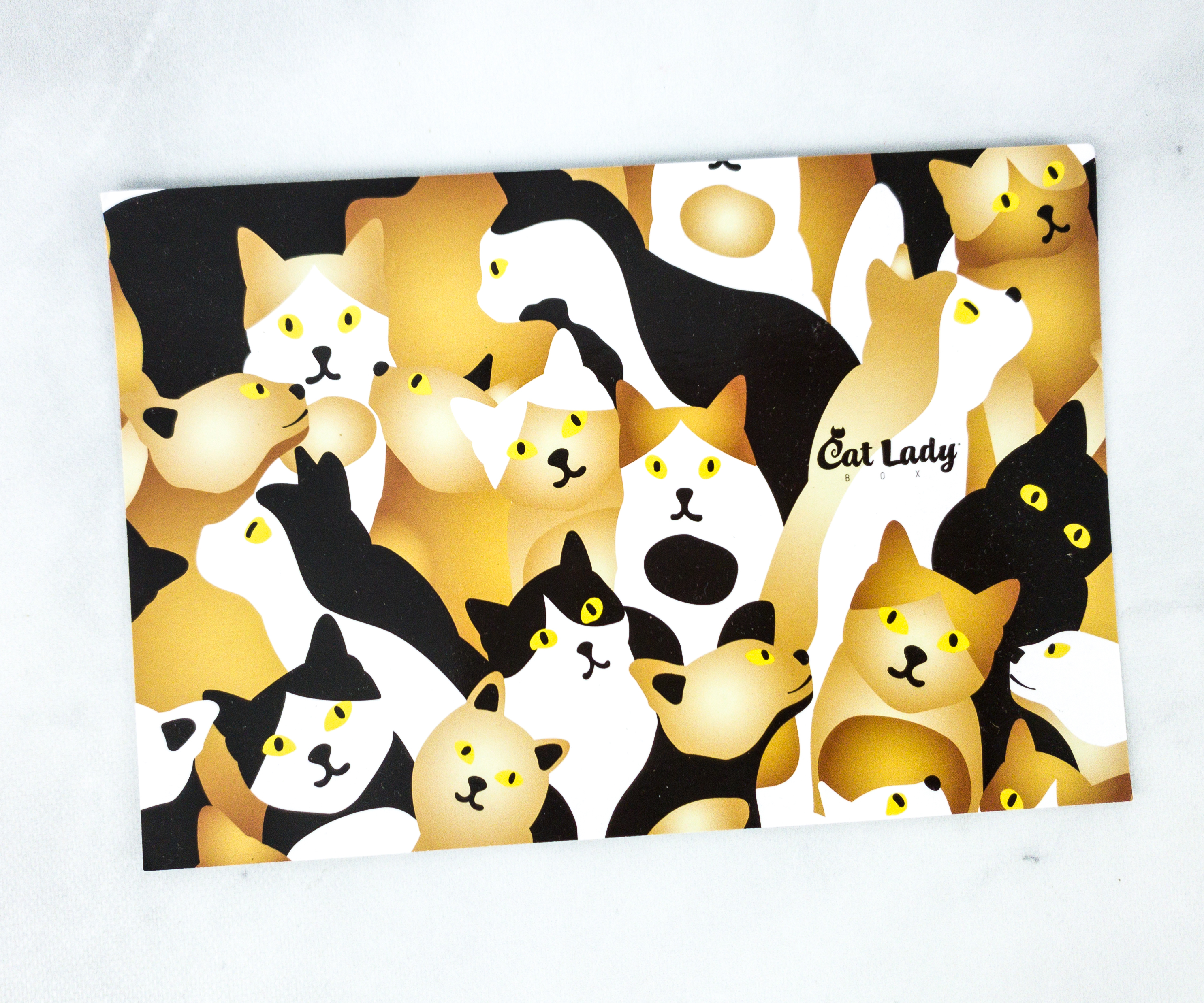 There's another card inside the box, and it features a PAWesome artwork!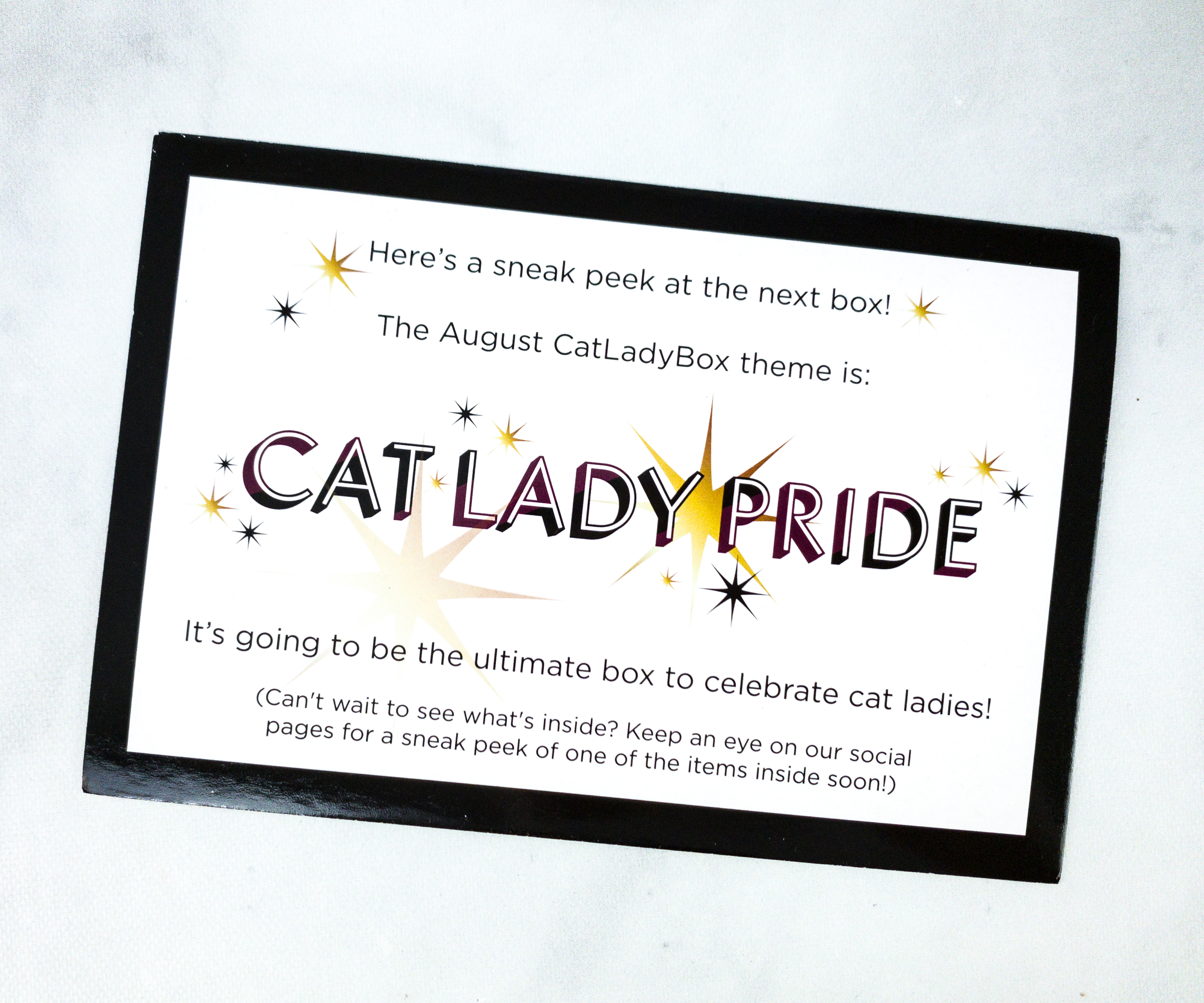 It's a sneak peek of the August CatLadyBox! Next month's theme is Cat Lady Pride!
Everything in my CatLadyBox!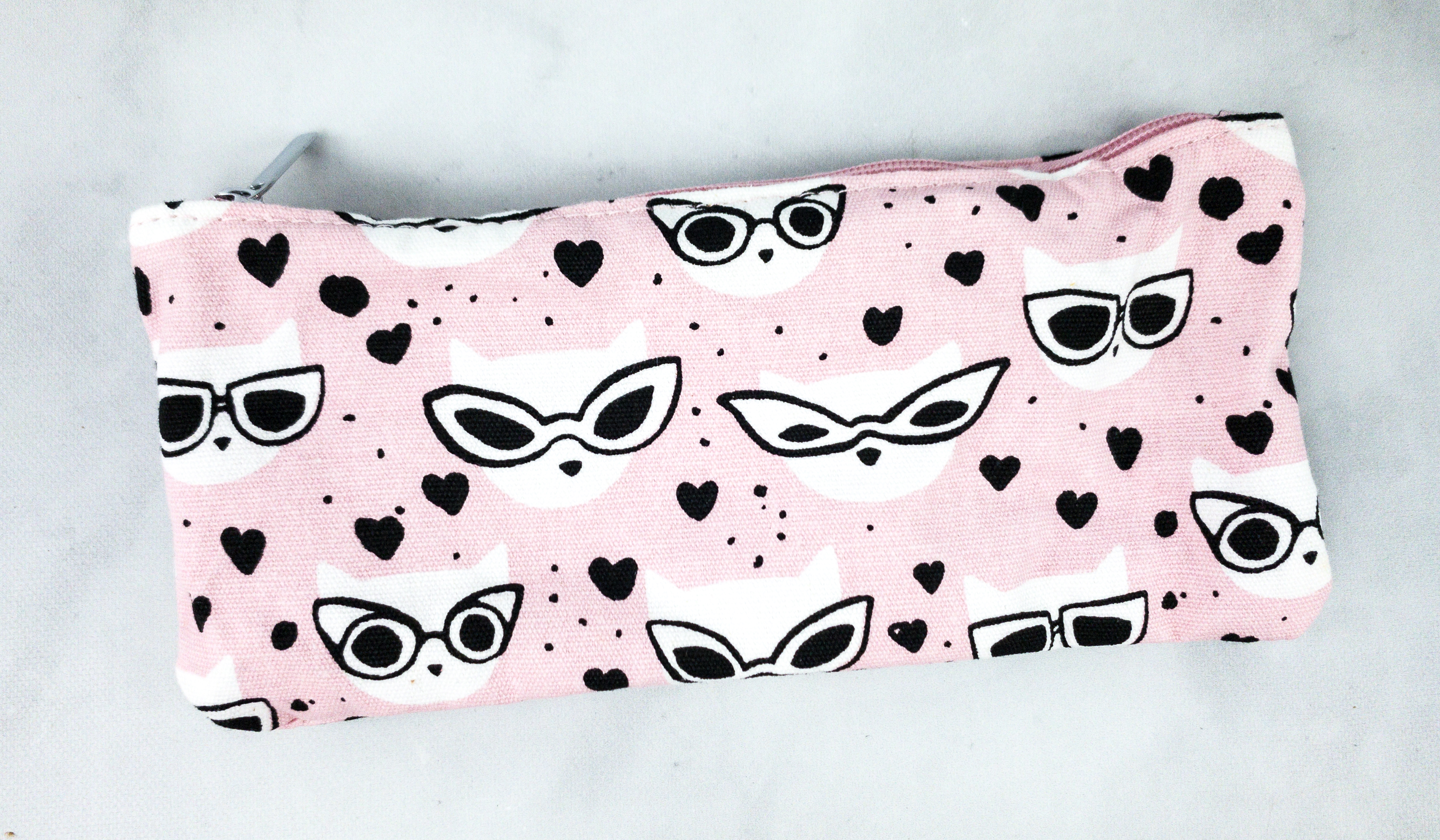 Cat Eye Bamboo Sunglasses ($26.99) The sunglasses were placed inside a pink pouch featuring cat and heart prints.
These cat-eye bamboo sunglasses look sassy! They're not just stylish but they protect my eyes from UV rays as well.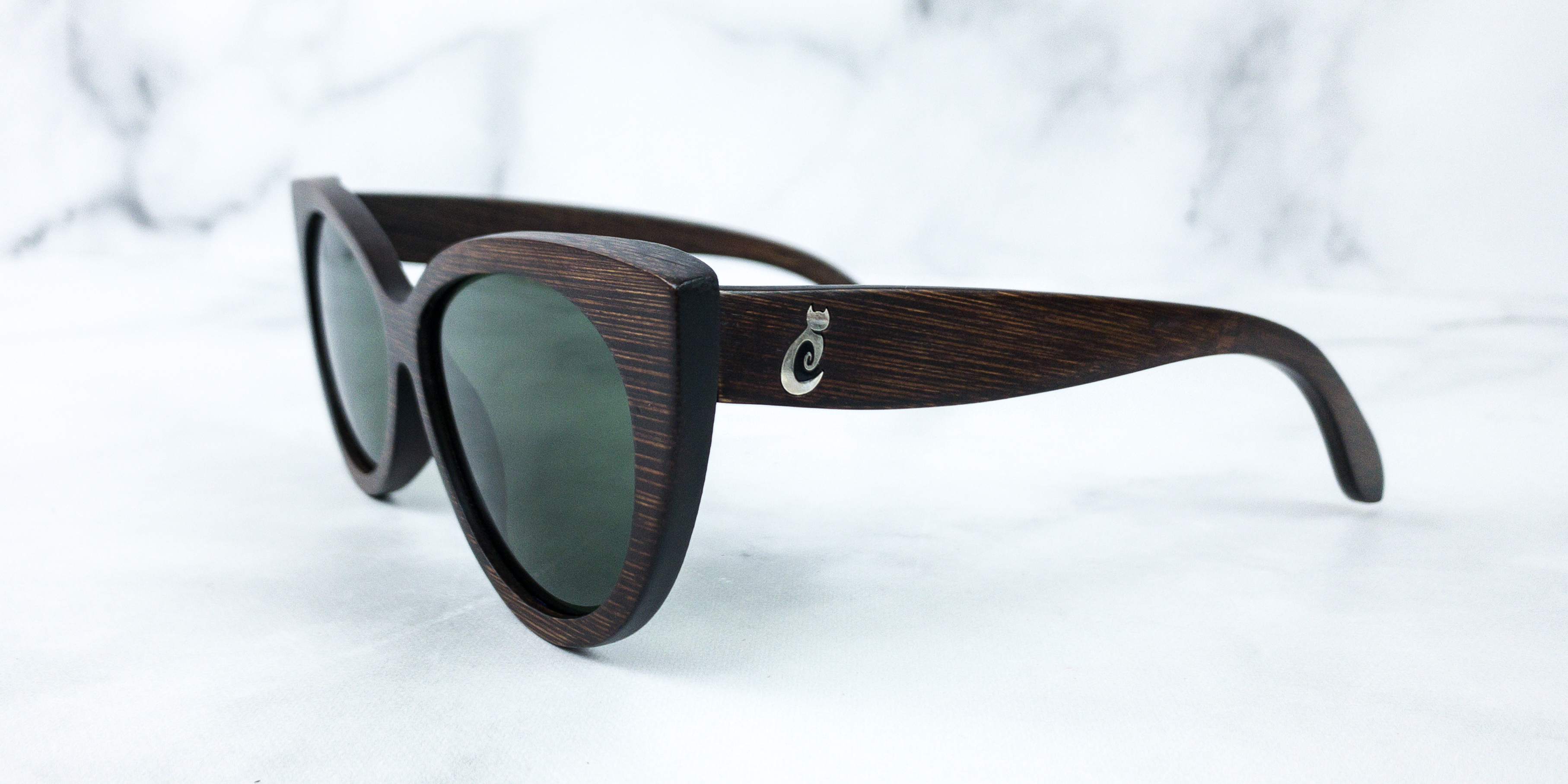 The temple even has a cute Cat Lady symbol! I like the color,  it's not your usual plasticky sunglasses. I find this one more trendy and the material used is more sustainable!
Sally the Seashell Cat Toy ($5.99) In line with this month's summer theme, they also included this adorable seashell cat toy in the box.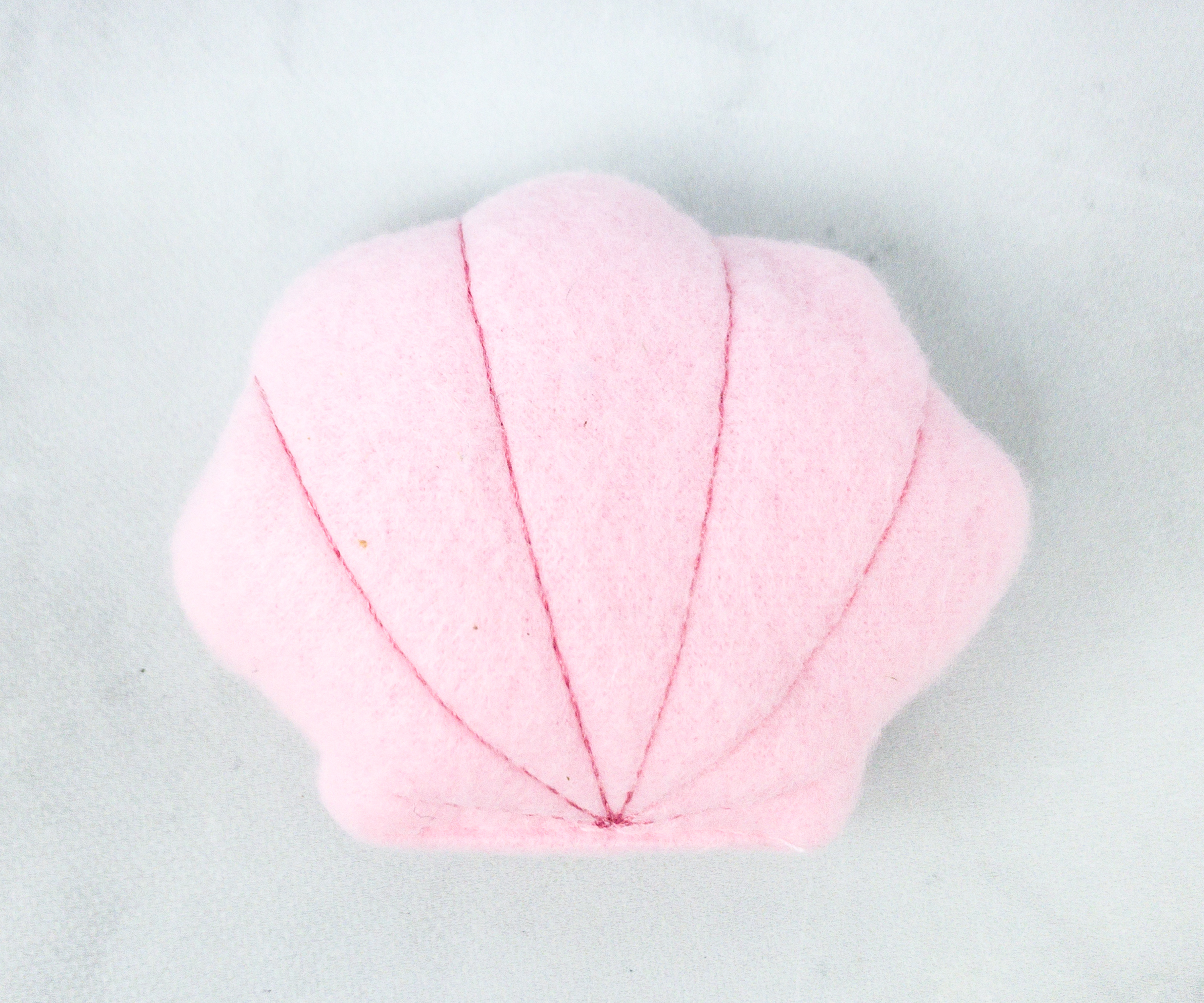 The pink seashell is soft and squishy, cats would surely love playing with this one!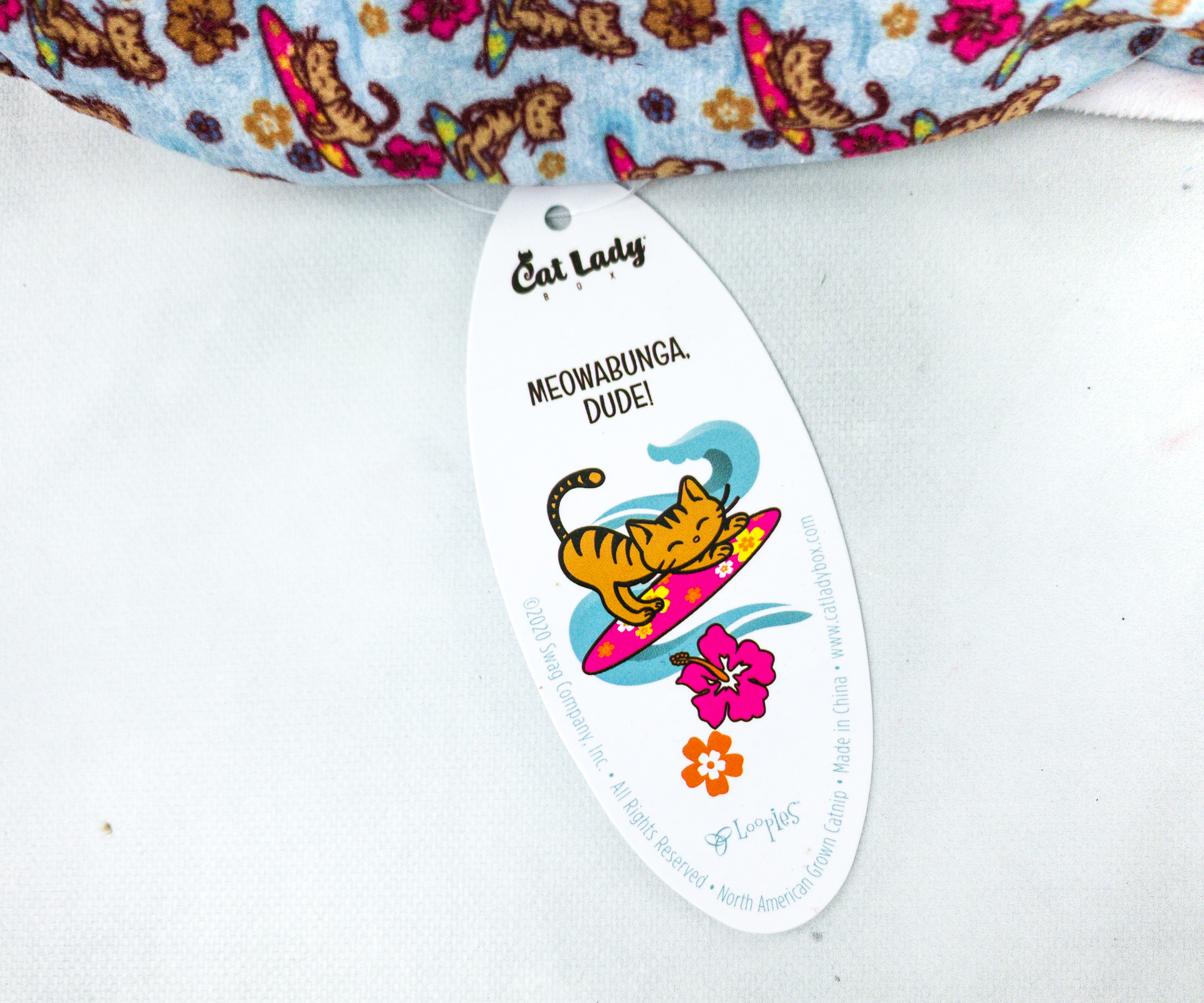 Rad Surfboard Cat Toy ($4.99) Another cute kitty toy is this surfboard! The surfboard has some catnip in it, so expect the kitty to come running and take it from your hands fast.
This cute surfboard has lots of colorful surfing cats and floral prints. It makes a nice cuddle buddy for cats as well.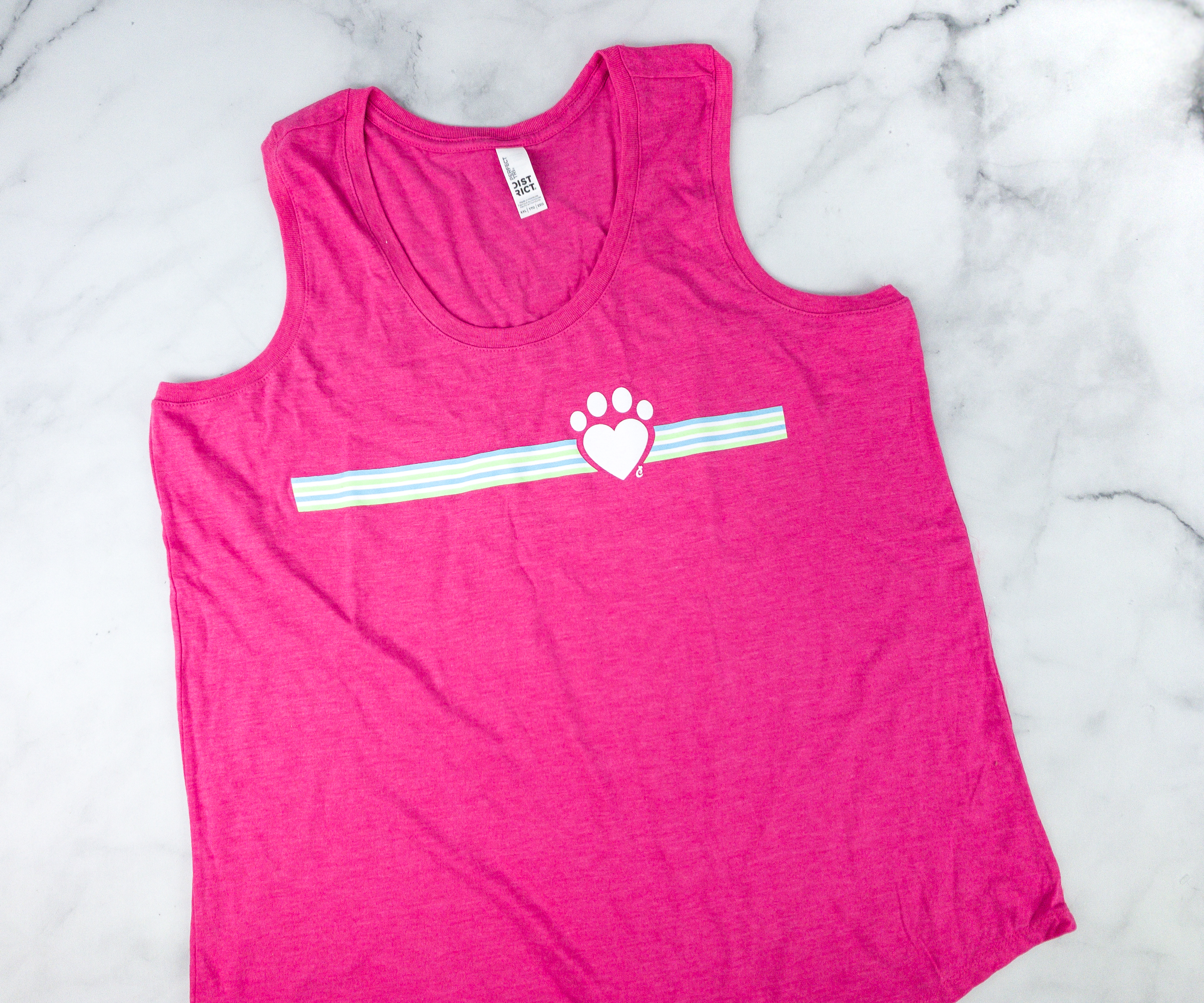 Meow-libu Paw Tank ($21.99) This retro tank top is fabulous. I like the bright pink color!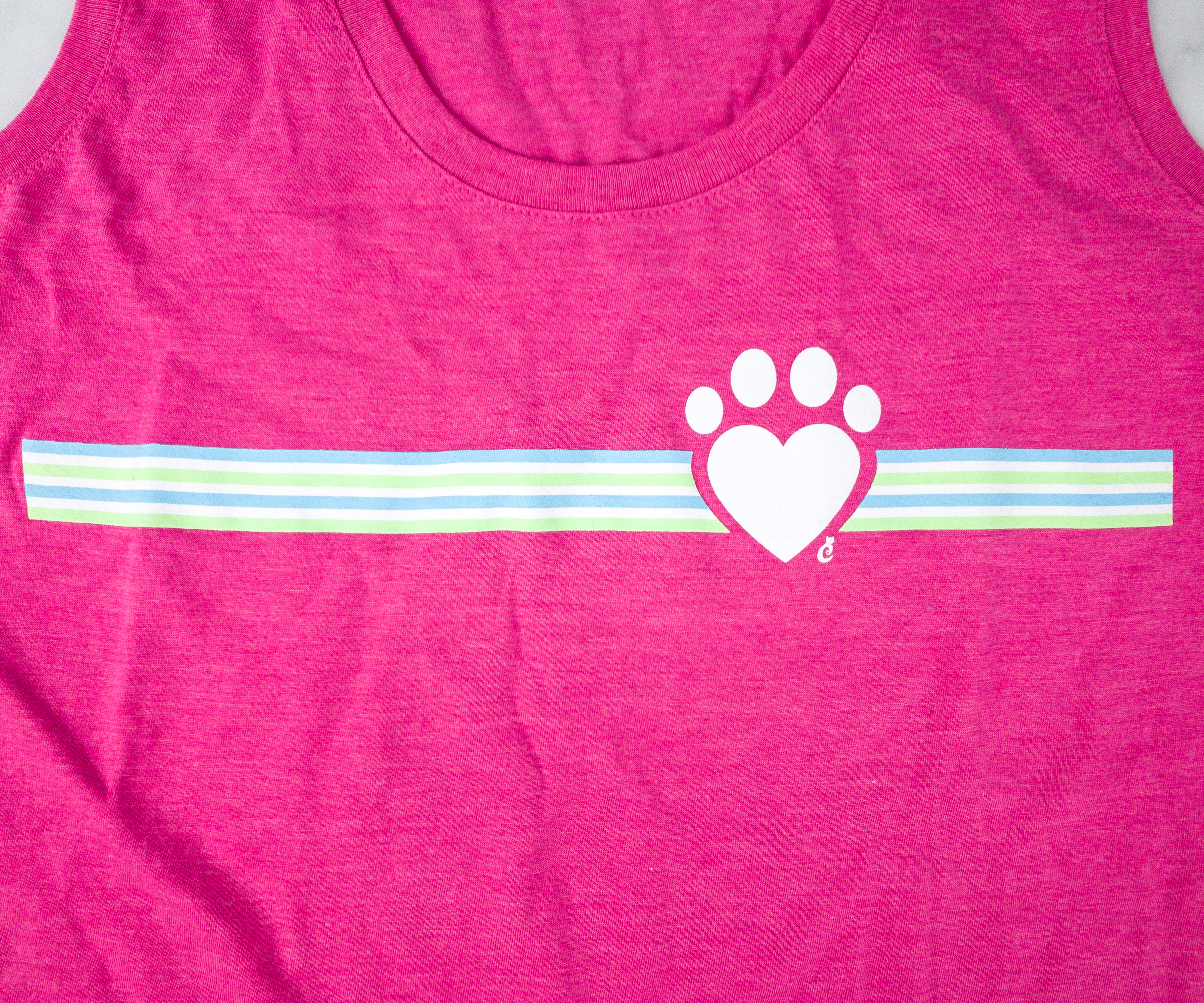 The heart-shaped paw print looks cute as well! It really boasts of cat lady pride! With the bamboo sunglasses, I just need to find some cute shorts, a sun hat, and sandals to go with it!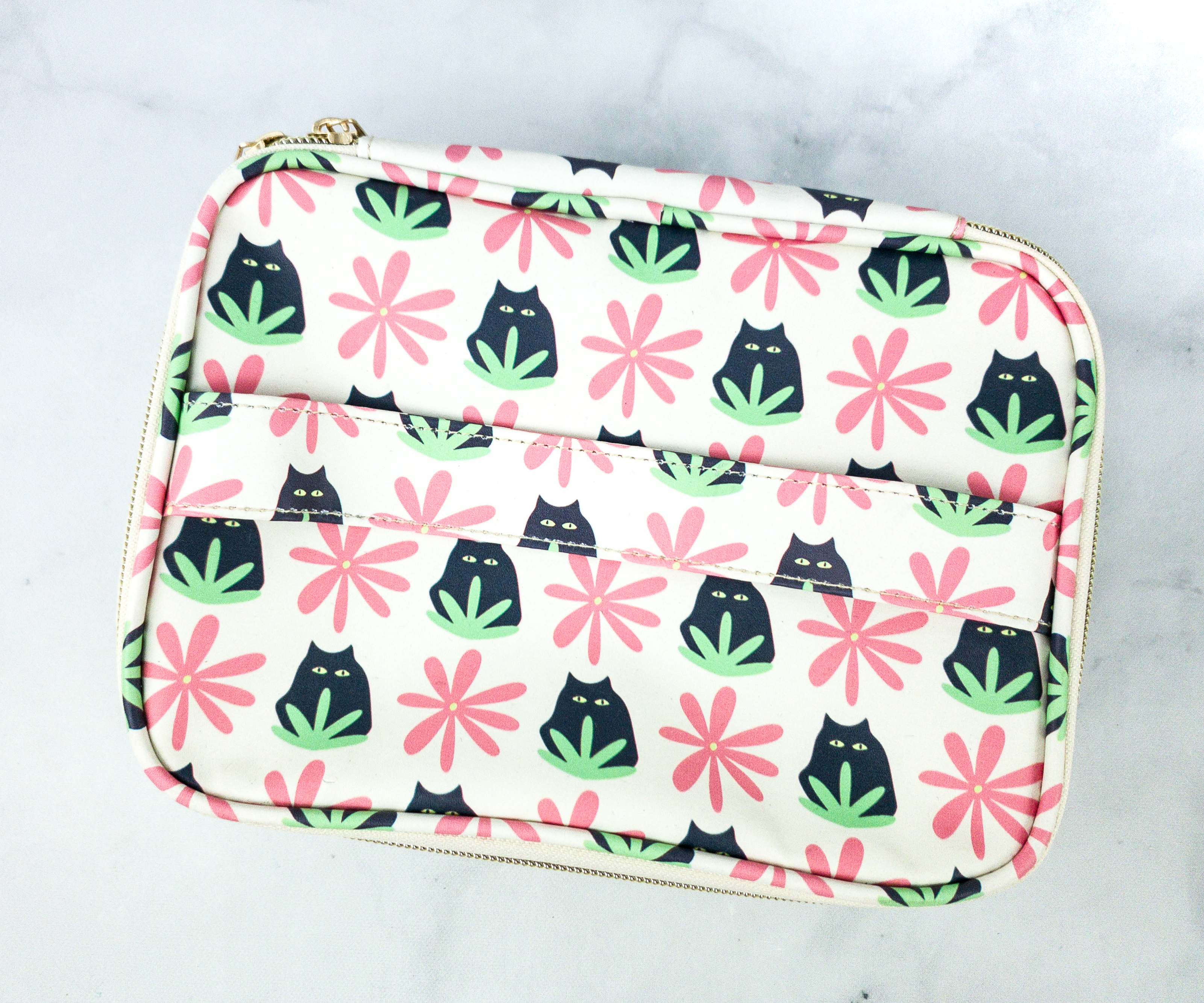 Ameowzing Makeup Case ($16.99) This case featuring cute felines is perfect for keeping my makeup organized!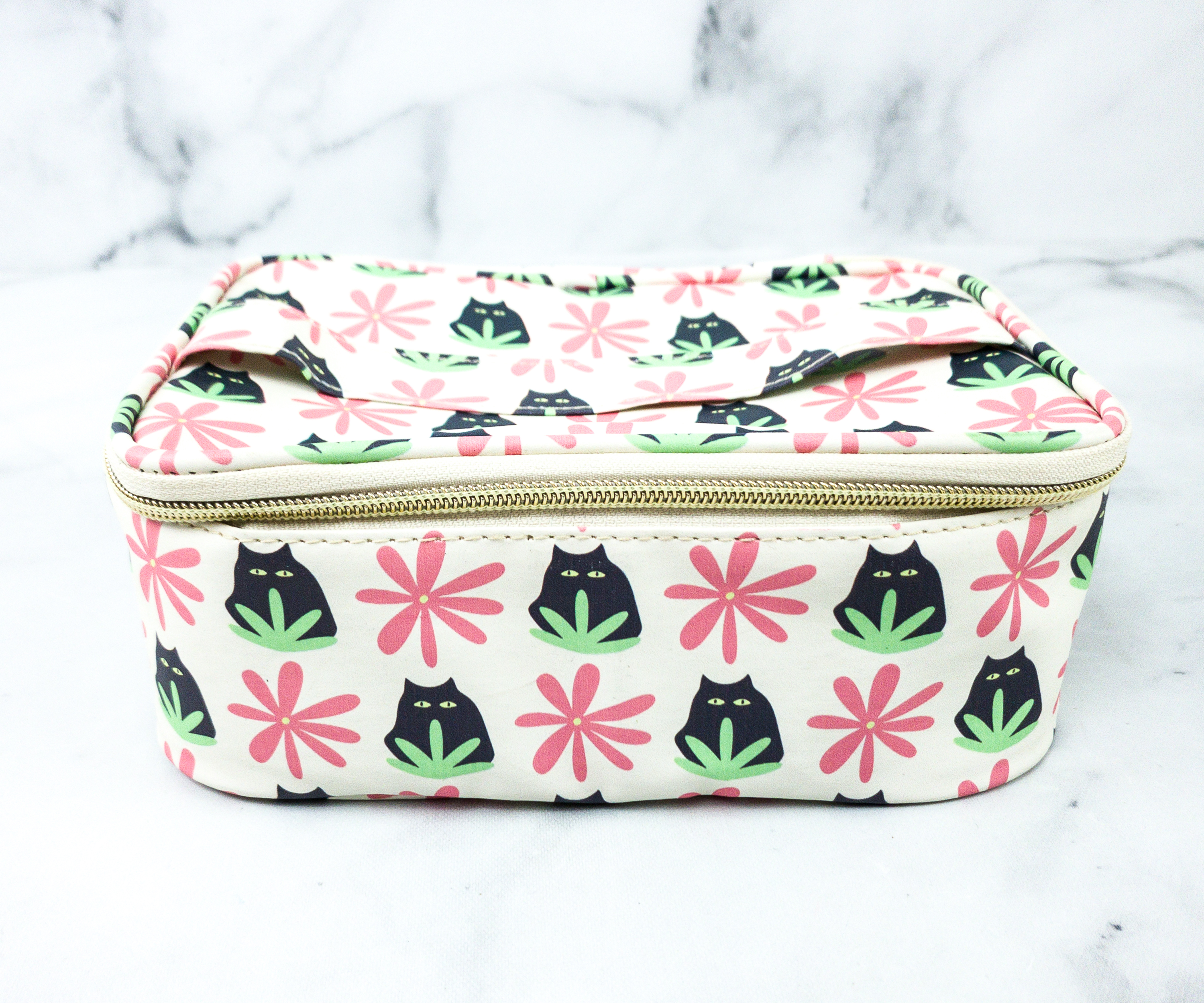 It comes with a handle on top so it can be easily carried anywhere.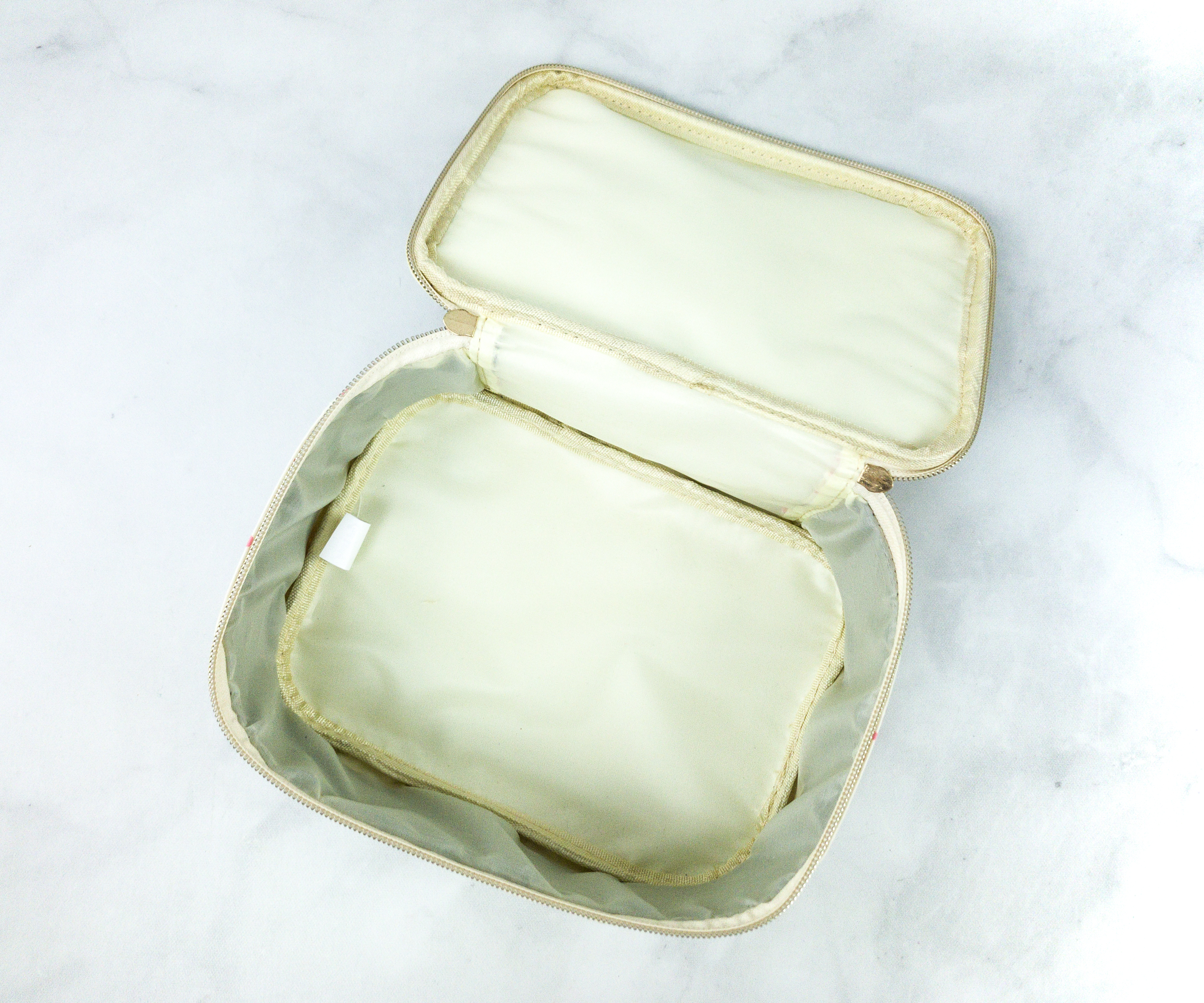 It's also spacious enough to keep some of my beach essentials like sunscreen, lip gloss, a small lotion bottle, and more. It even fits perfectly in a bigger tote bag!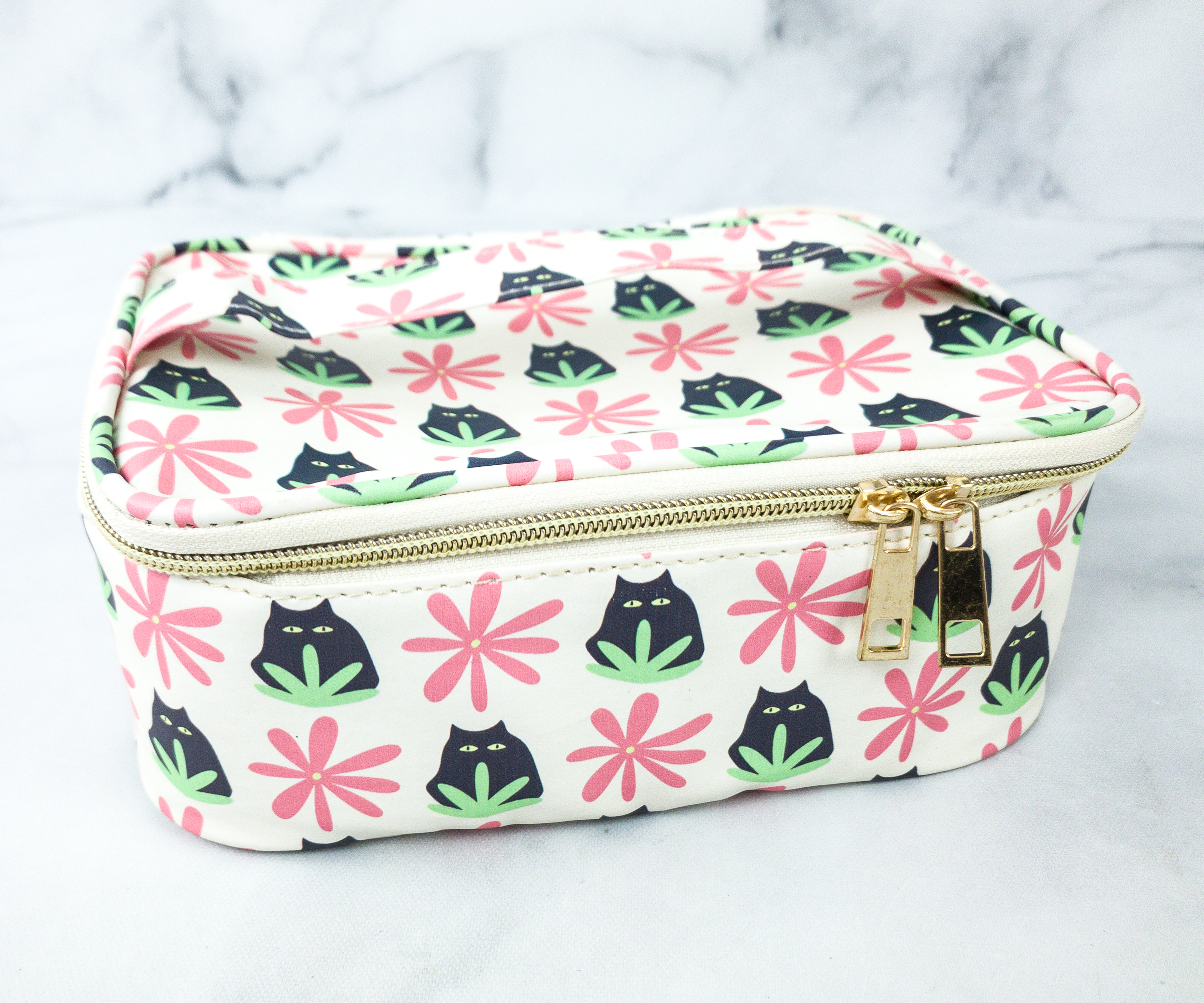 It also comes with a double zipper that will keep my items secured inside. I love the shadow-like kitty design and the print colors are also perfect for the season!
This box calls for fun and relaxation! Whether you decide to go to the beach or just stay at home, the items this month are all useful either way. I really love the retro top, bamboo sunglasses, and the makeup organizer. The cat toys are also both adorable. They stuck to the Purr Paradise theme all throughout and I'm so happy! If you're a certified cat lady, look no further because this box is specially made for you and your feline friends!
What do you think of this month's box? Does your cat give 2 paws up?