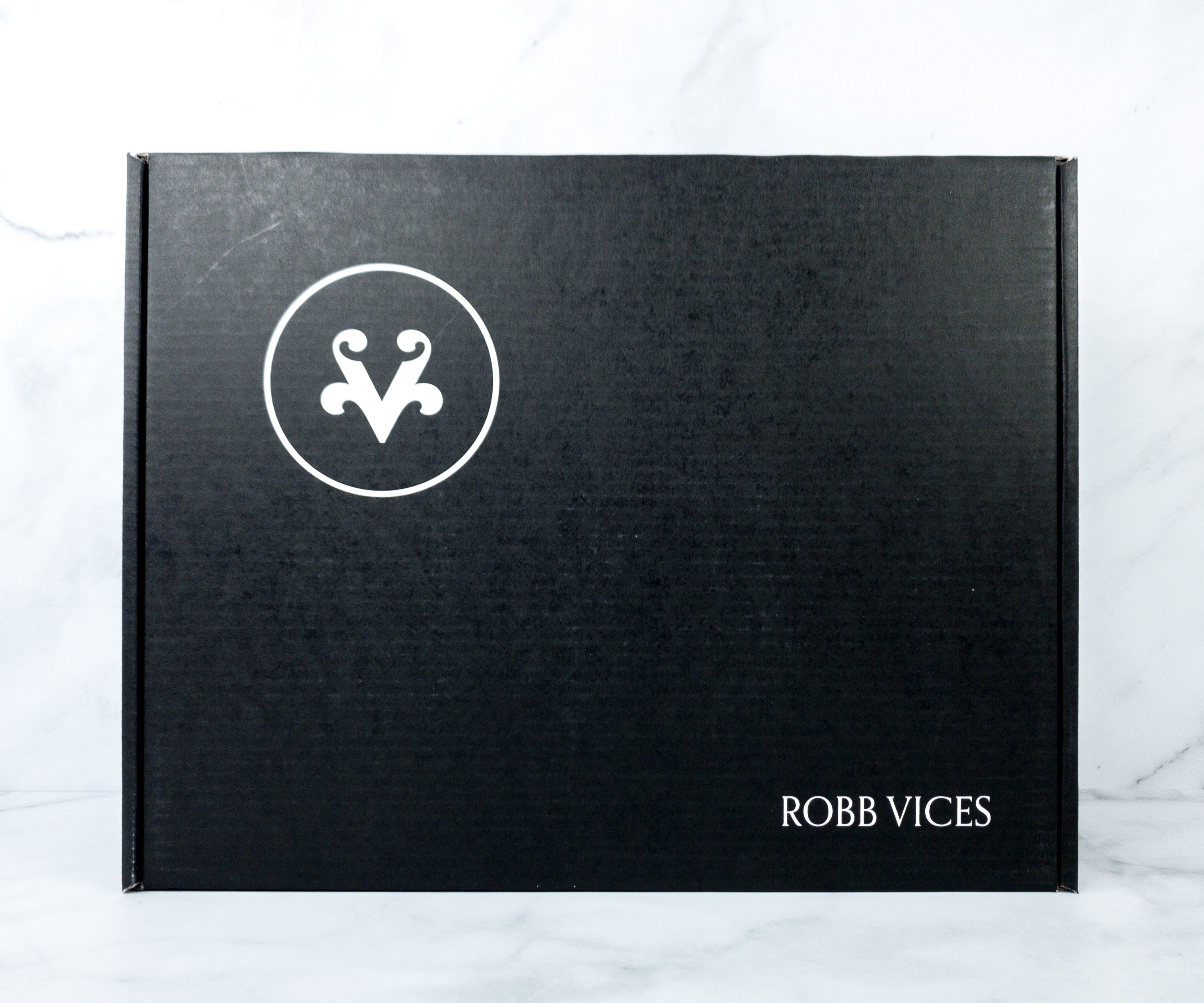 Robb Vices is a monthly luxury subscription service that delivers a collection of "storied treasures." The subscription costs $159.95 per month, and each box comes with a collection of incredible products and experiences that have been curated for your enjoyment.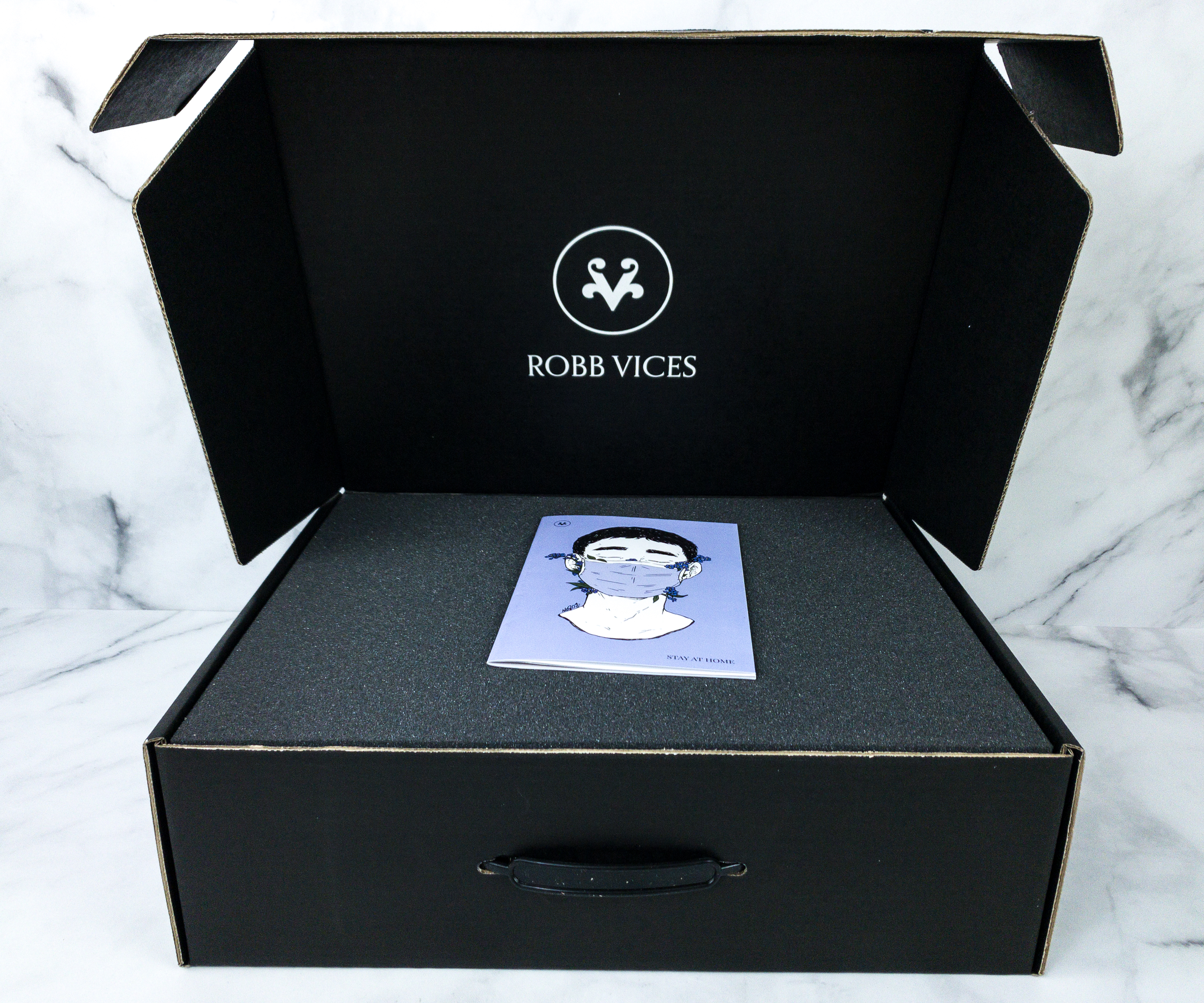 All the items are curated in a thick customized carton case with the Robb Vices booklet on top.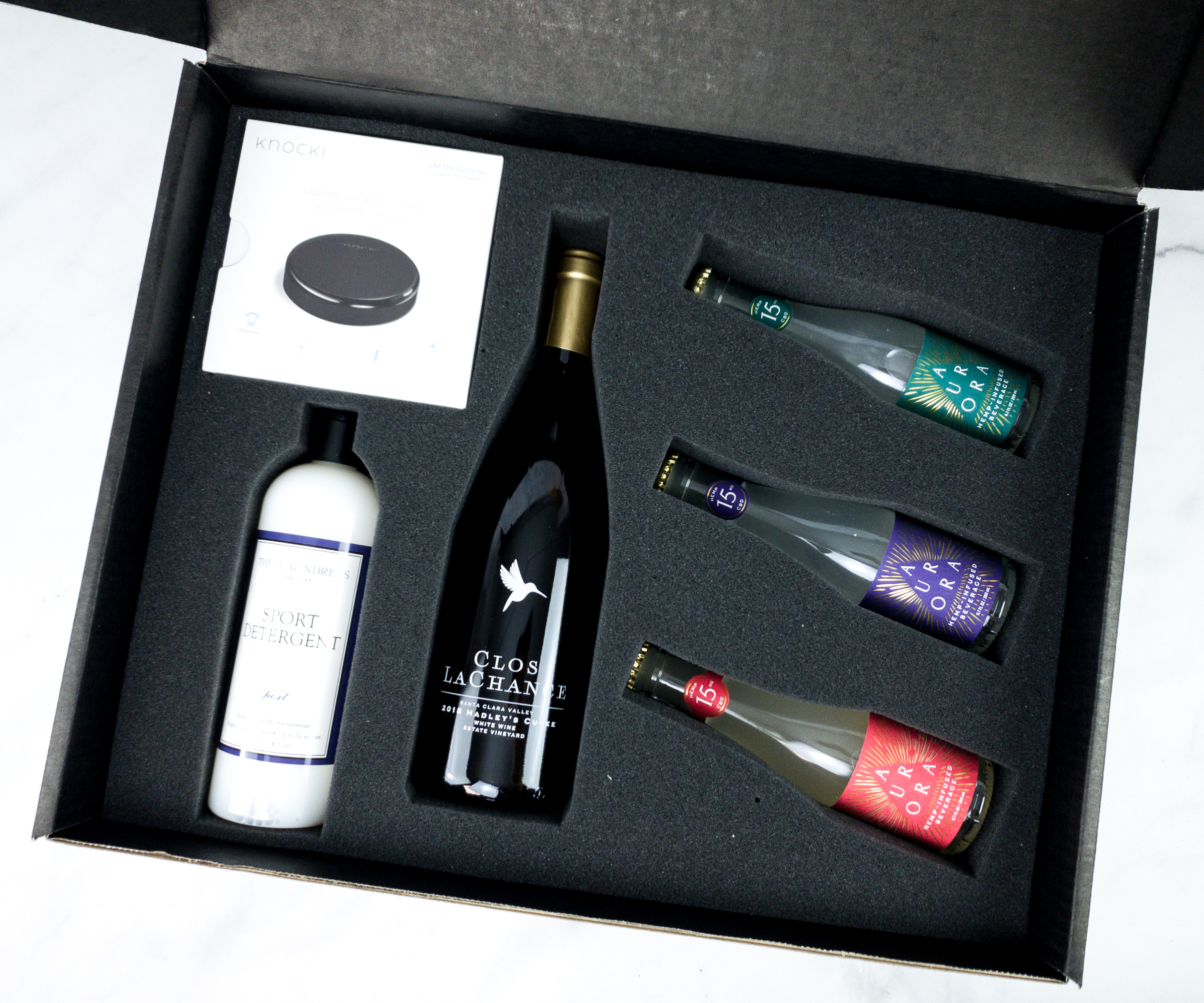 Each item is carefully cradled in a custom-fitted foam case which serves as a protection to make sure that all of them arrive in their best condition.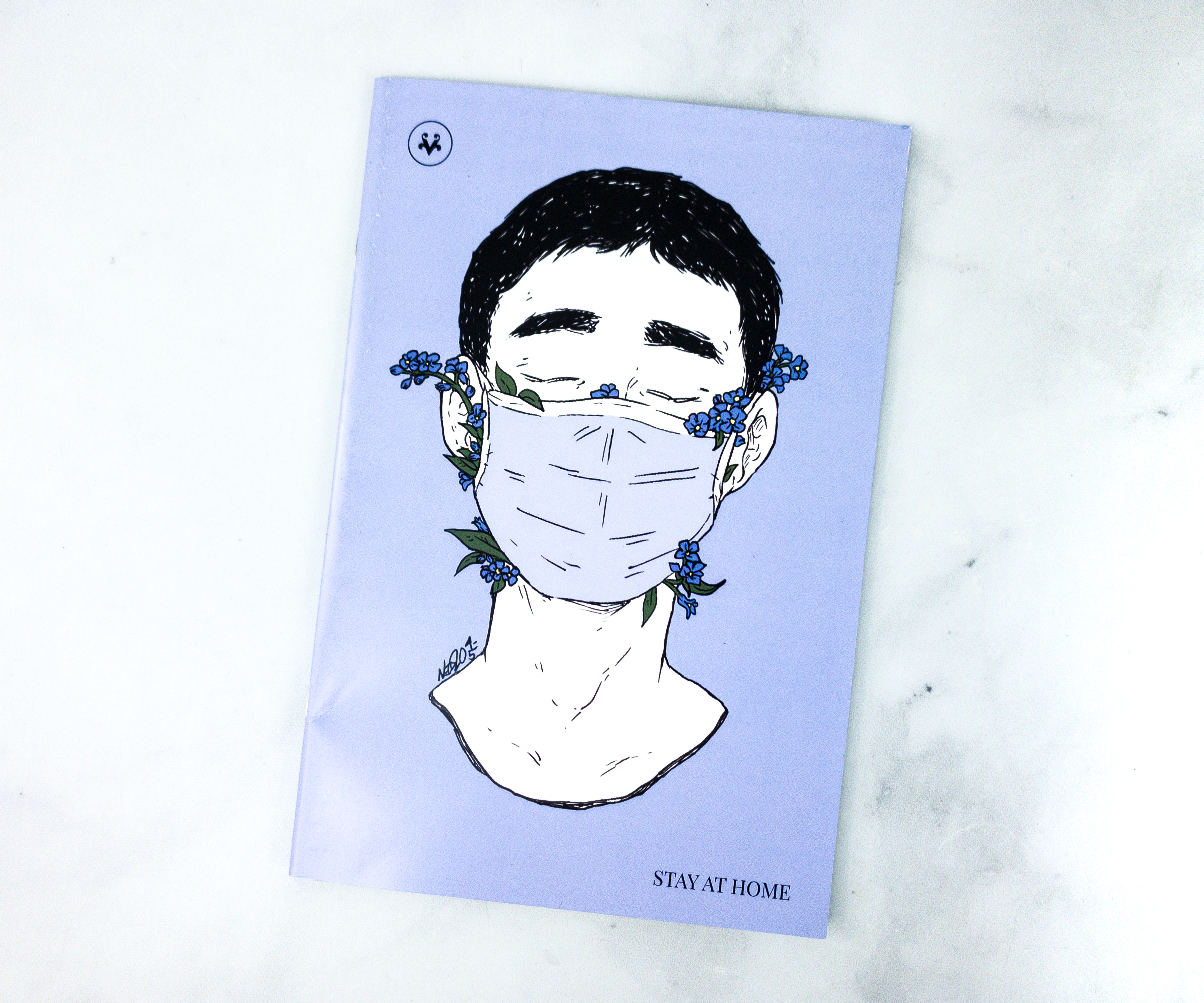 The story of the premium products is told through this novella-sized booklet with a multi-page featurette on each selection.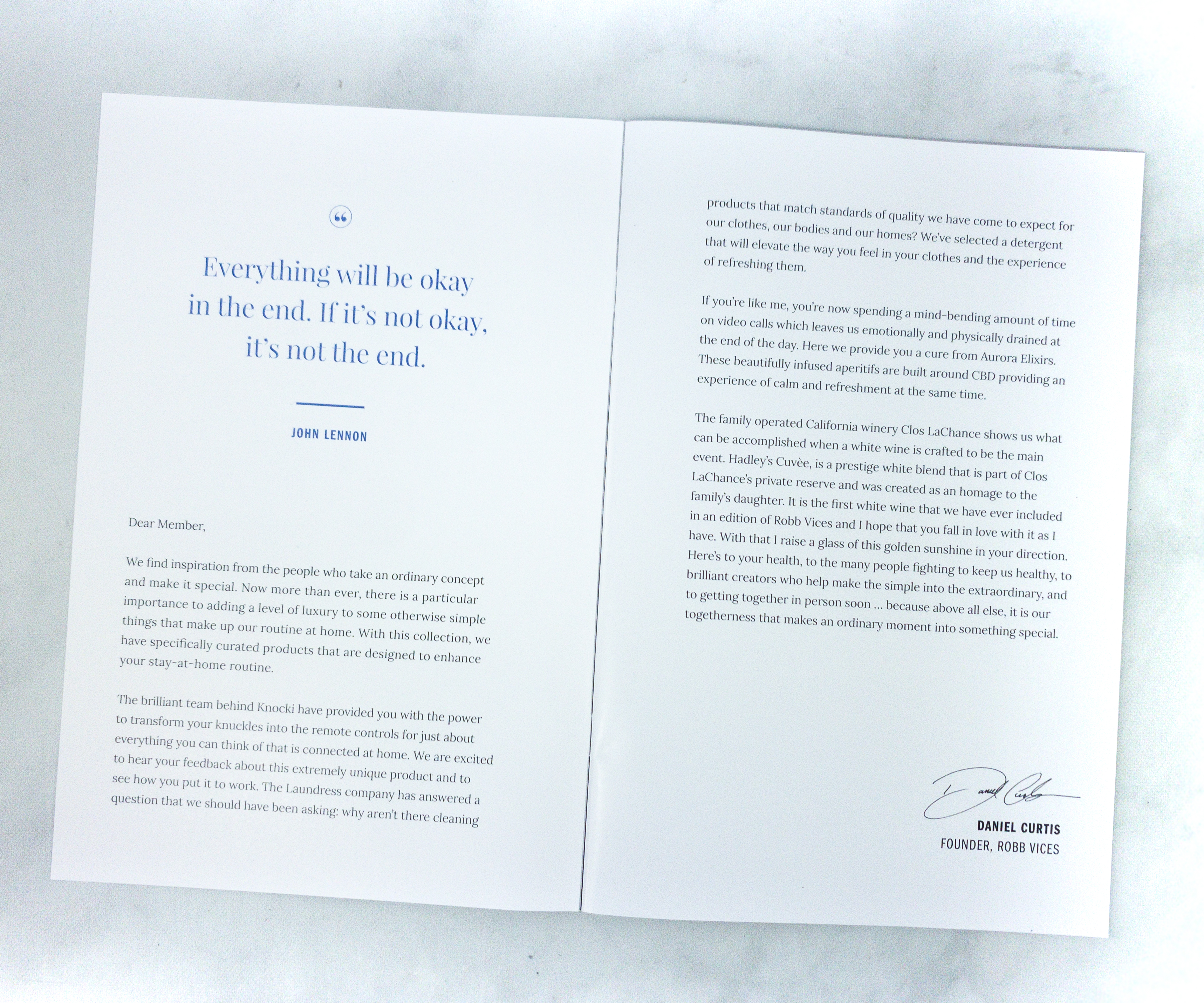 Everything will be okay in the end. If it's not okay, it's not the end. – John Lennon
Featured on this part of the booklet is a full-page message from Daniel Curtis, the founder of Robb Vices.
Sometimes the future arrives with a bang. In this case, it's making its entrance with a tap.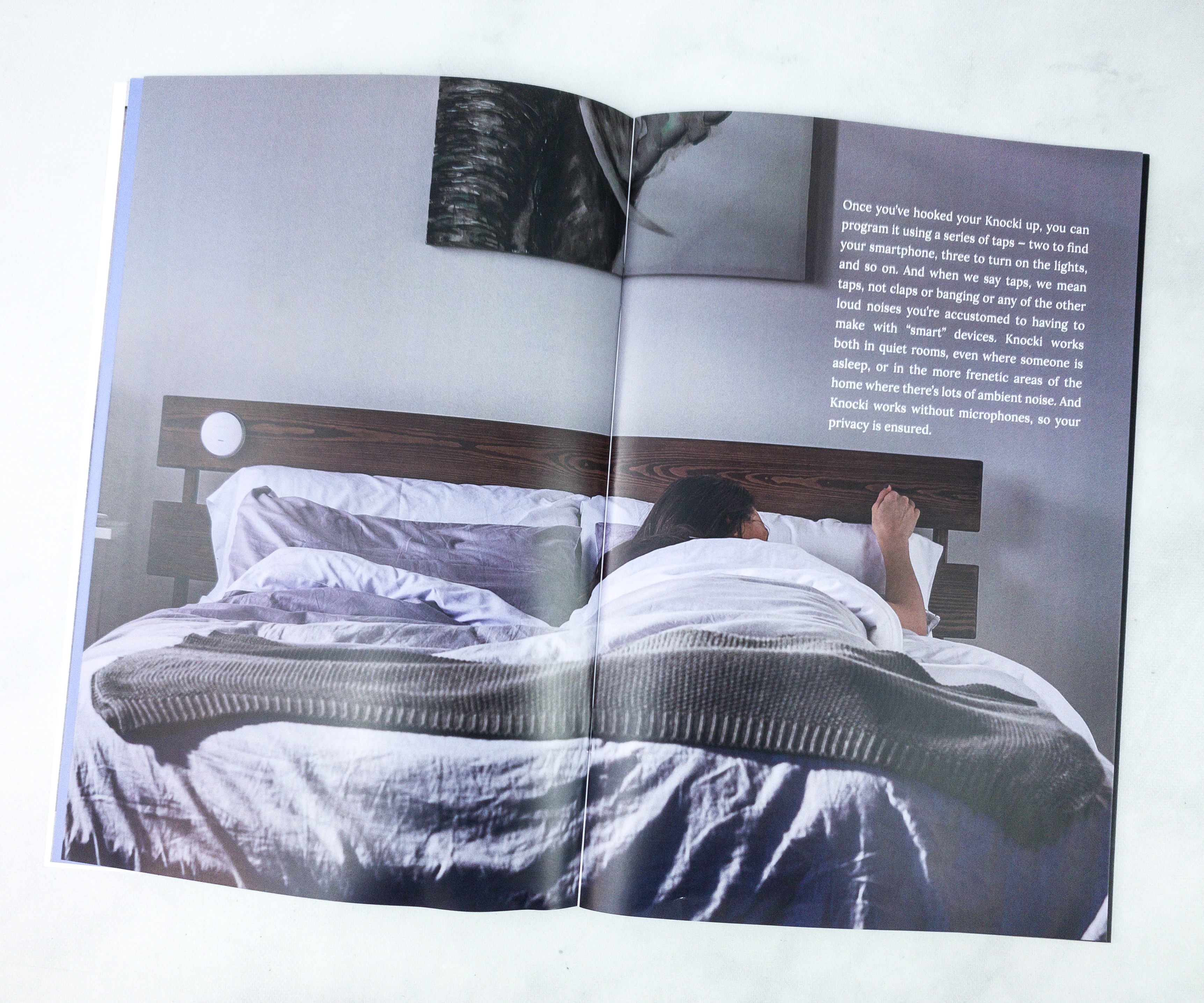 As always, the booklet includes high-quality photos relating to the product. For this picture, we were able to get a glimpse of Knocki, this month's featured device.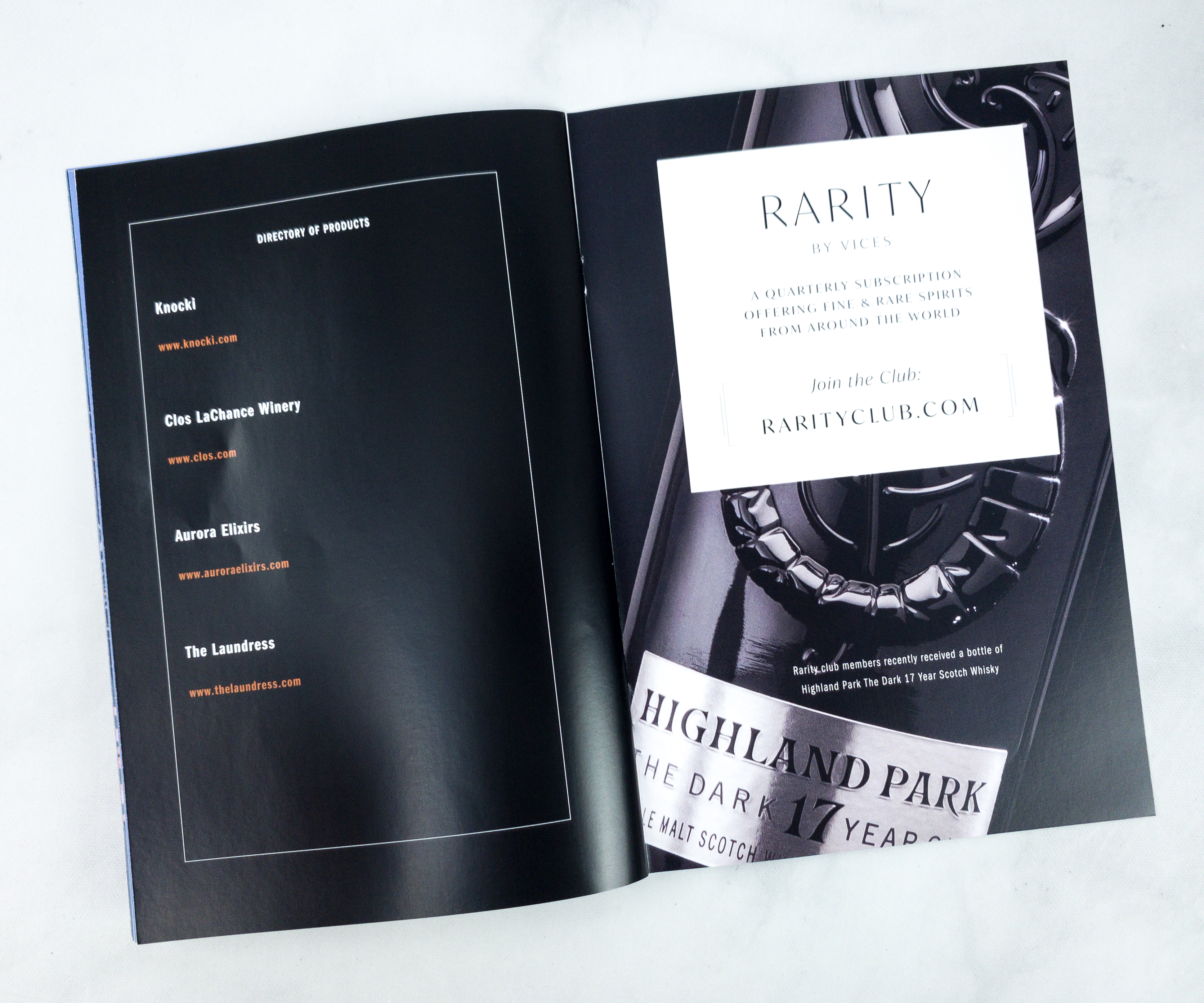 There's also a brief directory of all the featured products, plus an ad for Rarity by Vices.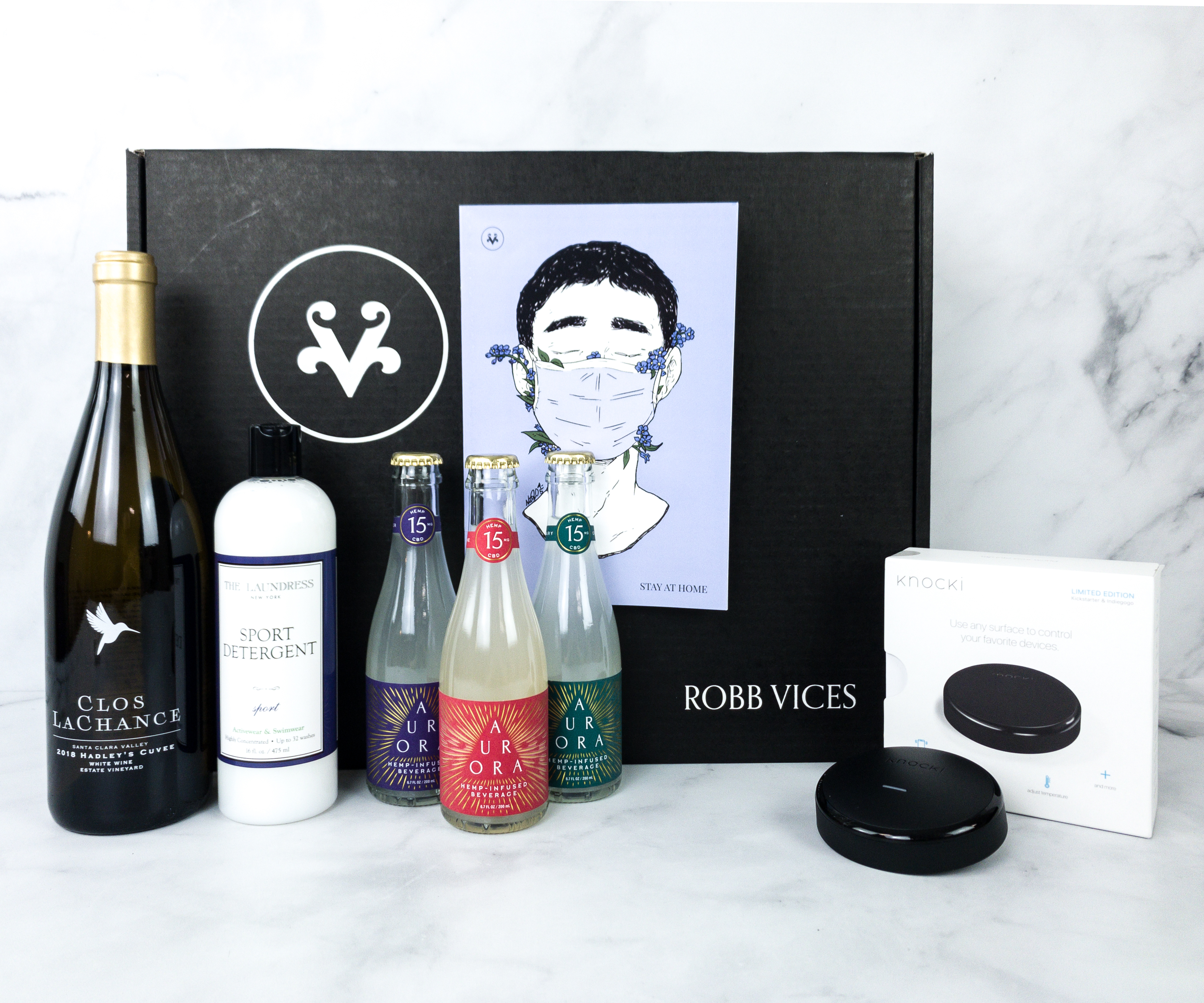 Everything in my June 2020 box!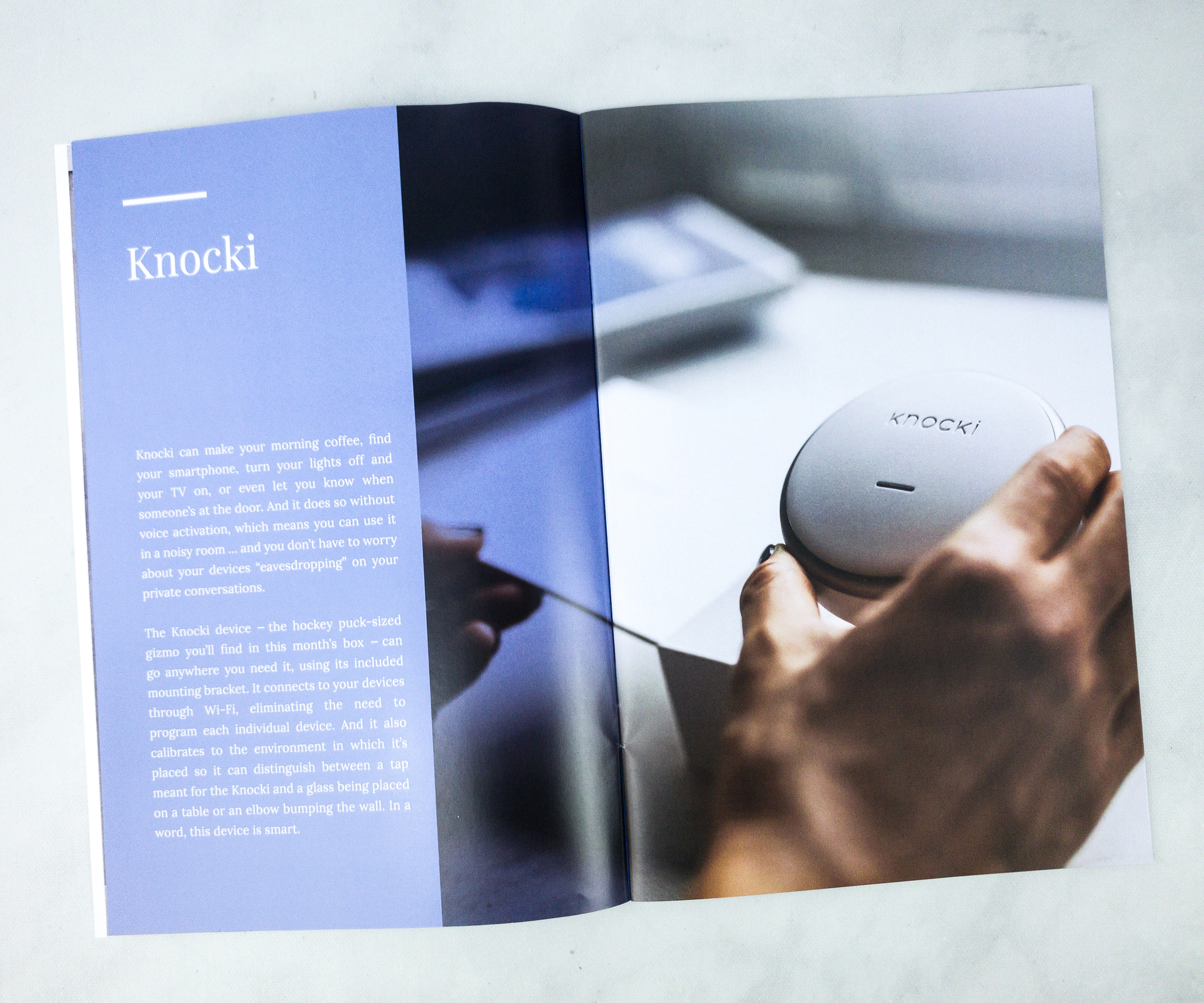 According to the booklet, Knocki is a smart home device that doesn't need voice activation.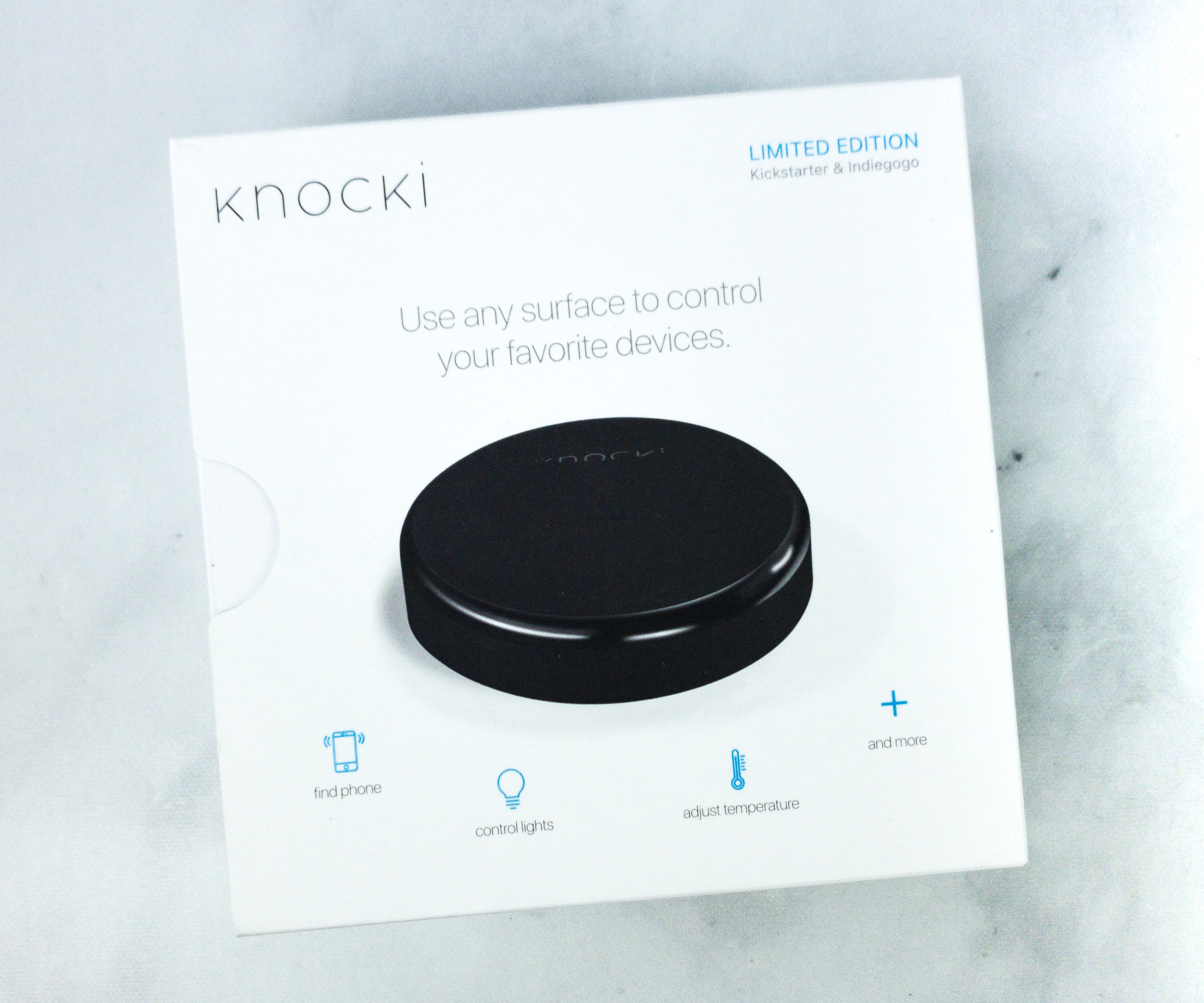 Knocki – SIMILAR ($89) The gizmo was packed in a white box with the actual picture of the device printed on top of it.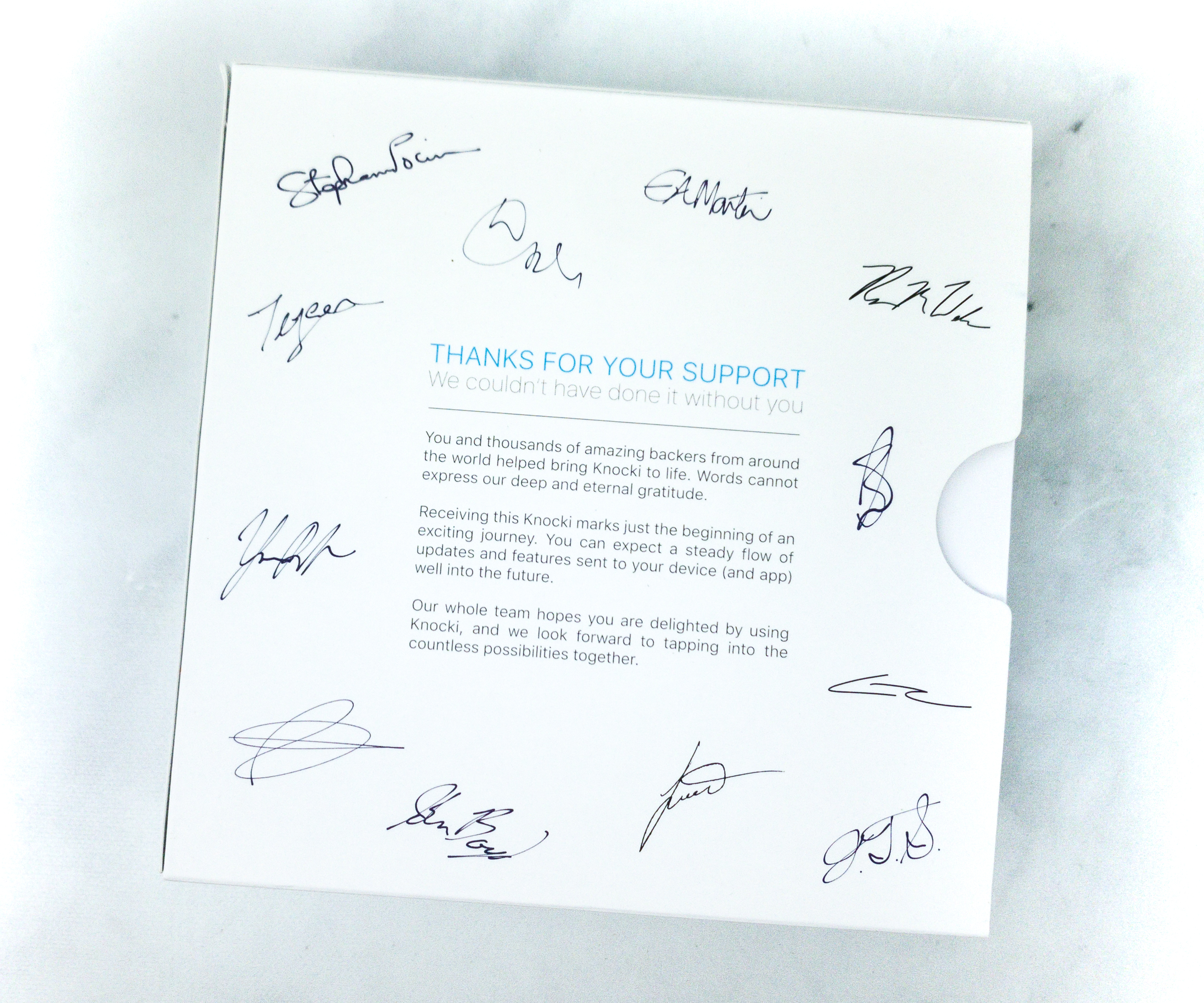 The bottom part of the box contains a thank you letter and the actual signatures of the makers of this unique device.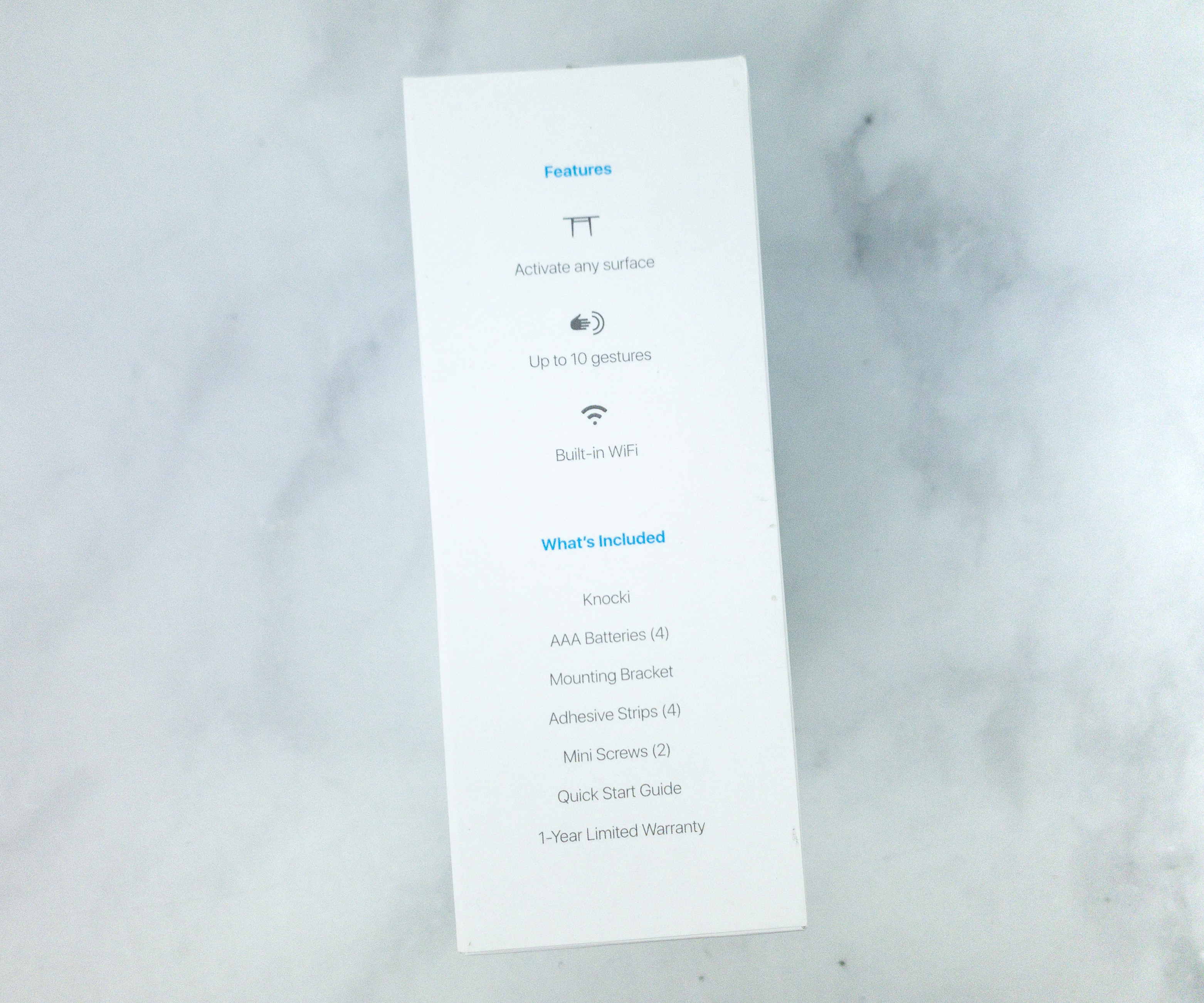 This side provides a breakdown of all the items included inside the box and some of its features.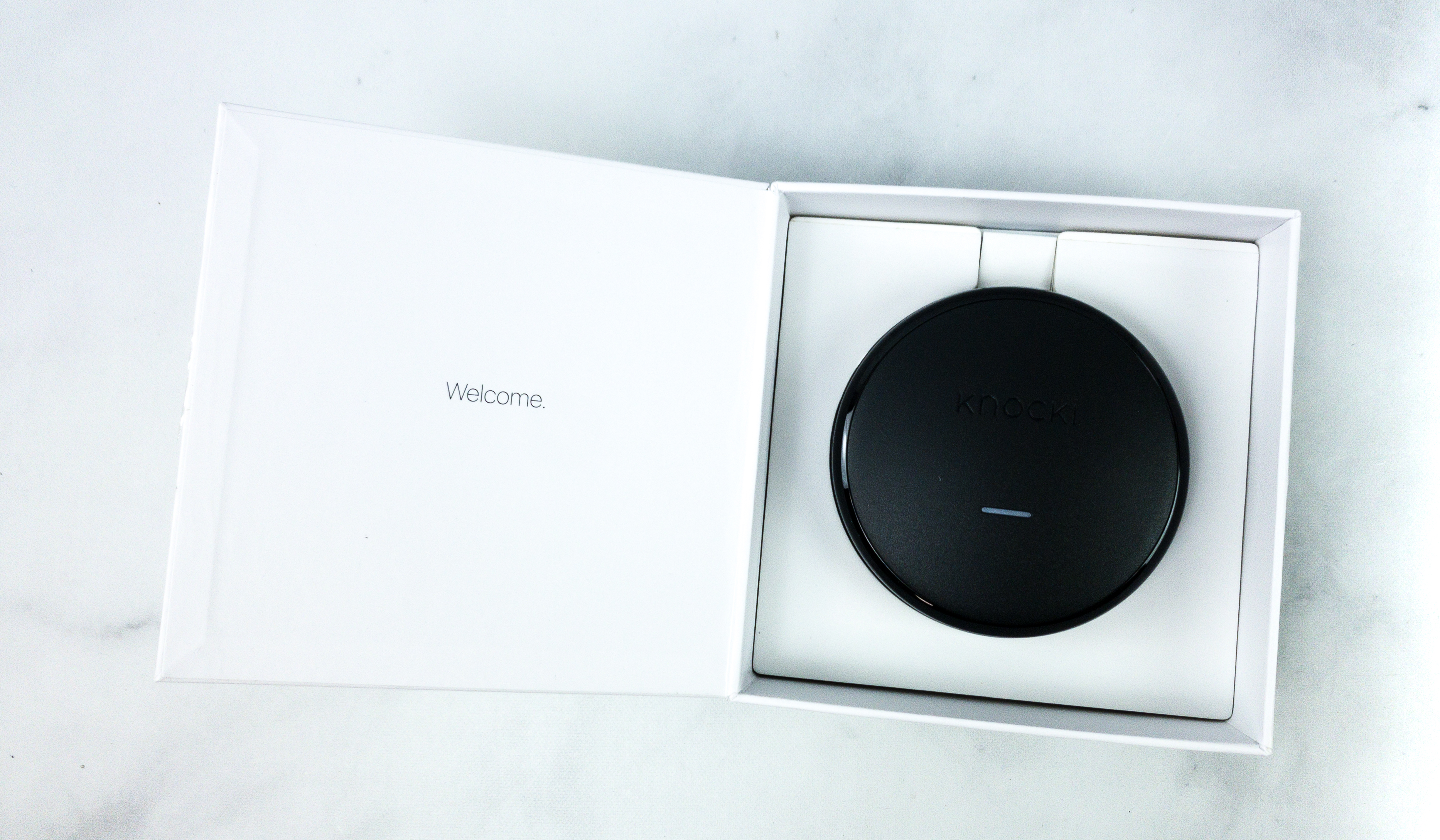 Inside the box is a carton designed to ensure that the device is kept safe.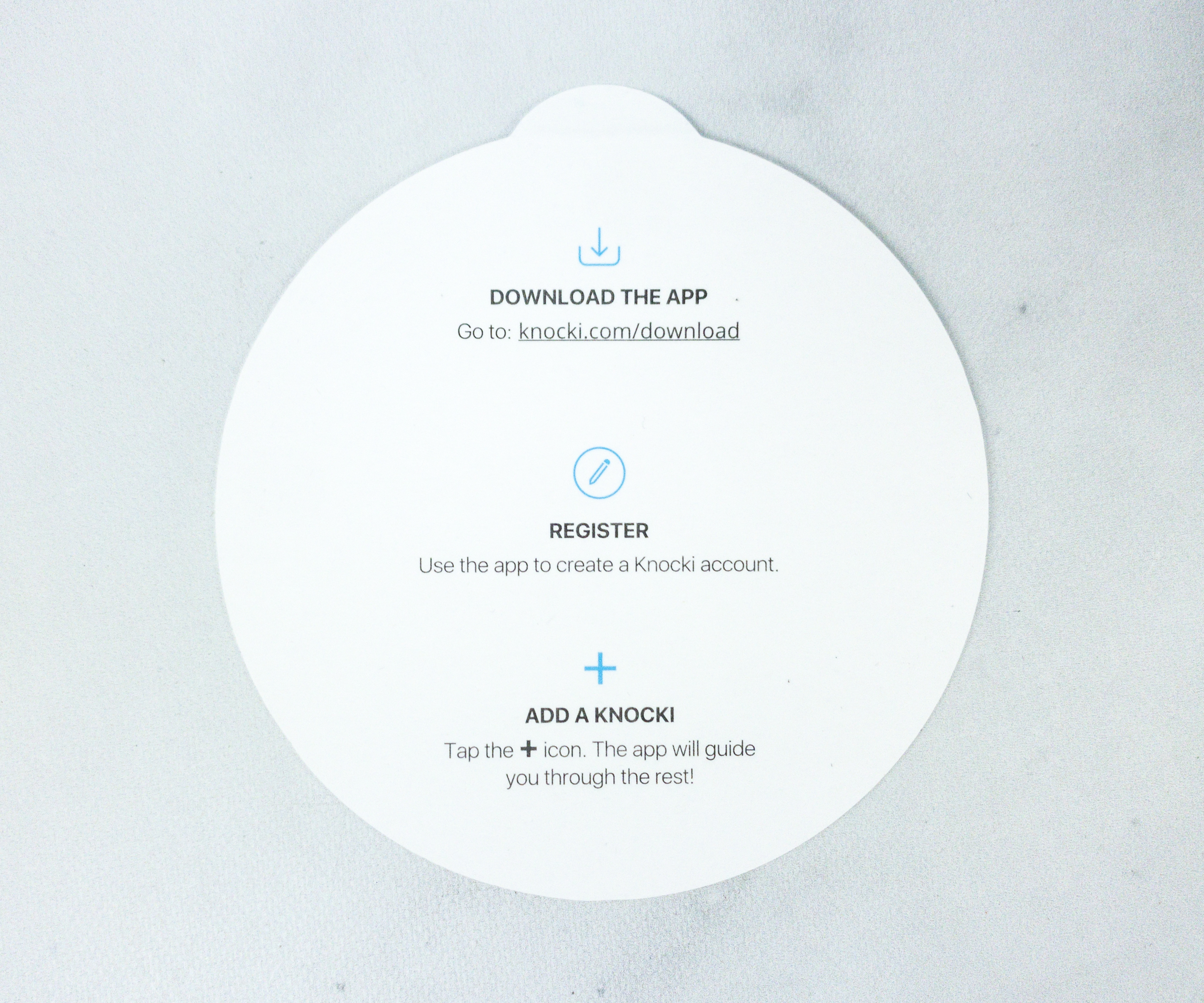 There's also a card that contains detailed instructions on how to download, register, and properly use Knocki. First, we need to download the app, create an account and then add your device.
I received the Knocki in black and it looks sophisticated. This gesture-controlled gadget can be easily connected to your home or office Wi-Fi.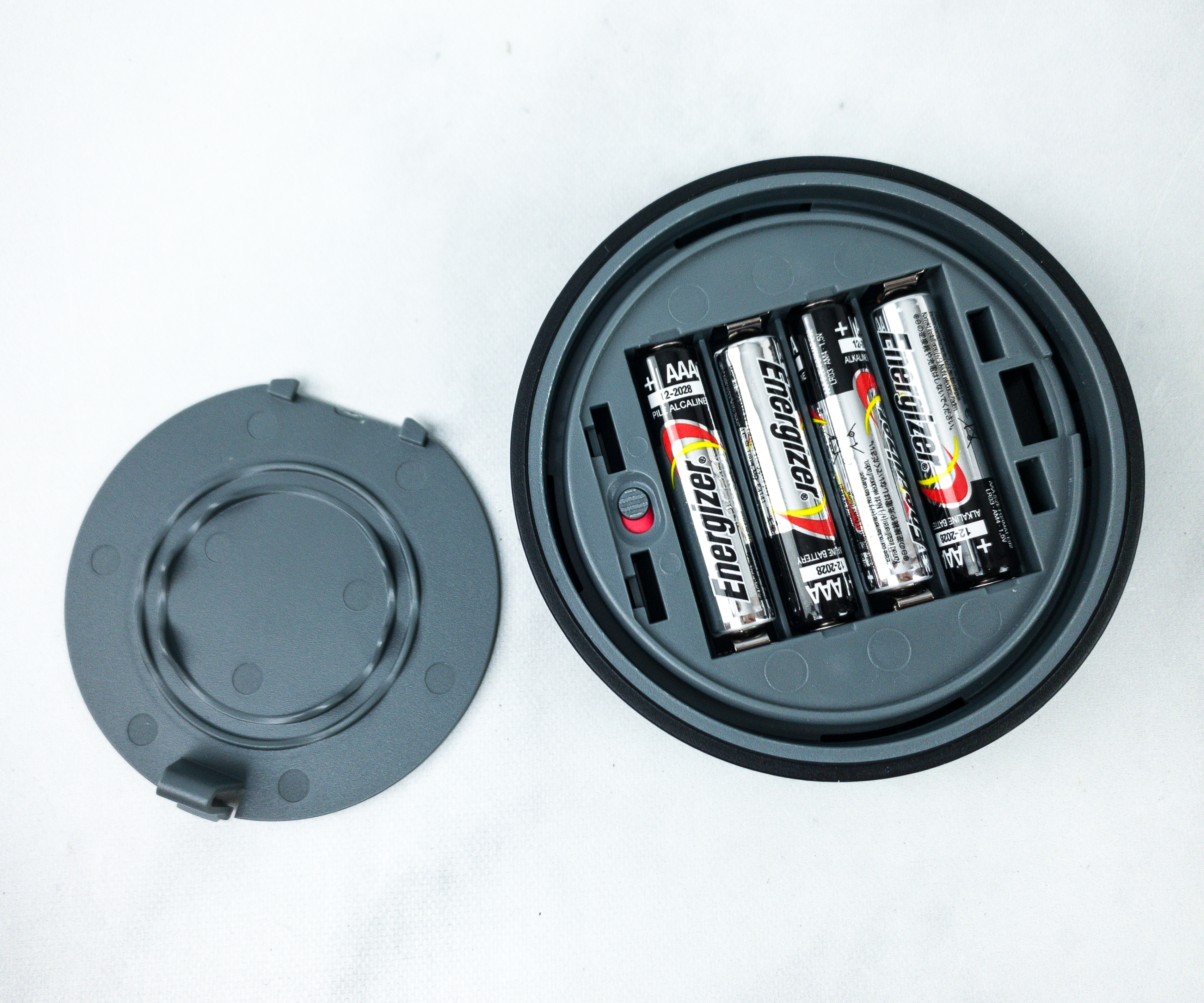 It's a battery-operated device that uses 4 AAA batteries.
This gadget uses Surface Link technology through its IFTTT process that makes Knocki integrate with countless services including Wemo, Logitech Harmony, TP Link, and so much more! What's great is that it works on any solid surface, including wood, stone, and drywall. You can put it on your desk, a wall, a door, or even in your kitchen counter. The gadget's sensitivity can be adjusted via the companion app.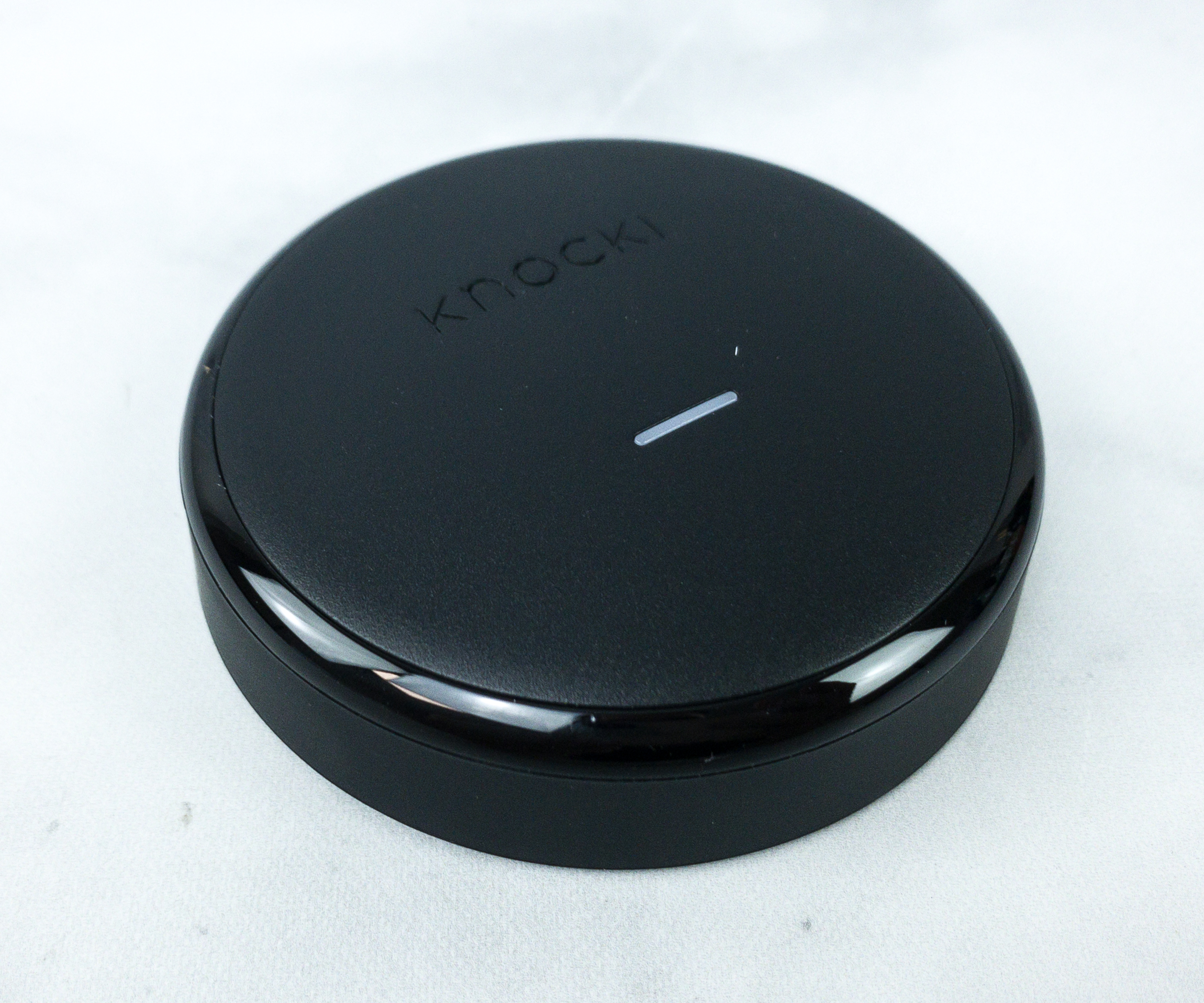 This device is fully programmable, and with its unique technology, it can easily decipher deliberate taps and knocks from random vibrations on the environment. You can now turn on the AC, dim lights, play music, and do more things by just simply tapping on the surface. Unlike other similar smart devices, this doesn't get affected by sound. If you have privacy concerns and you don't want your smart device listening to your conversations, this is a great gadget to pick up. You can even listen to music or watch the TV and it will not interrupt Knocki.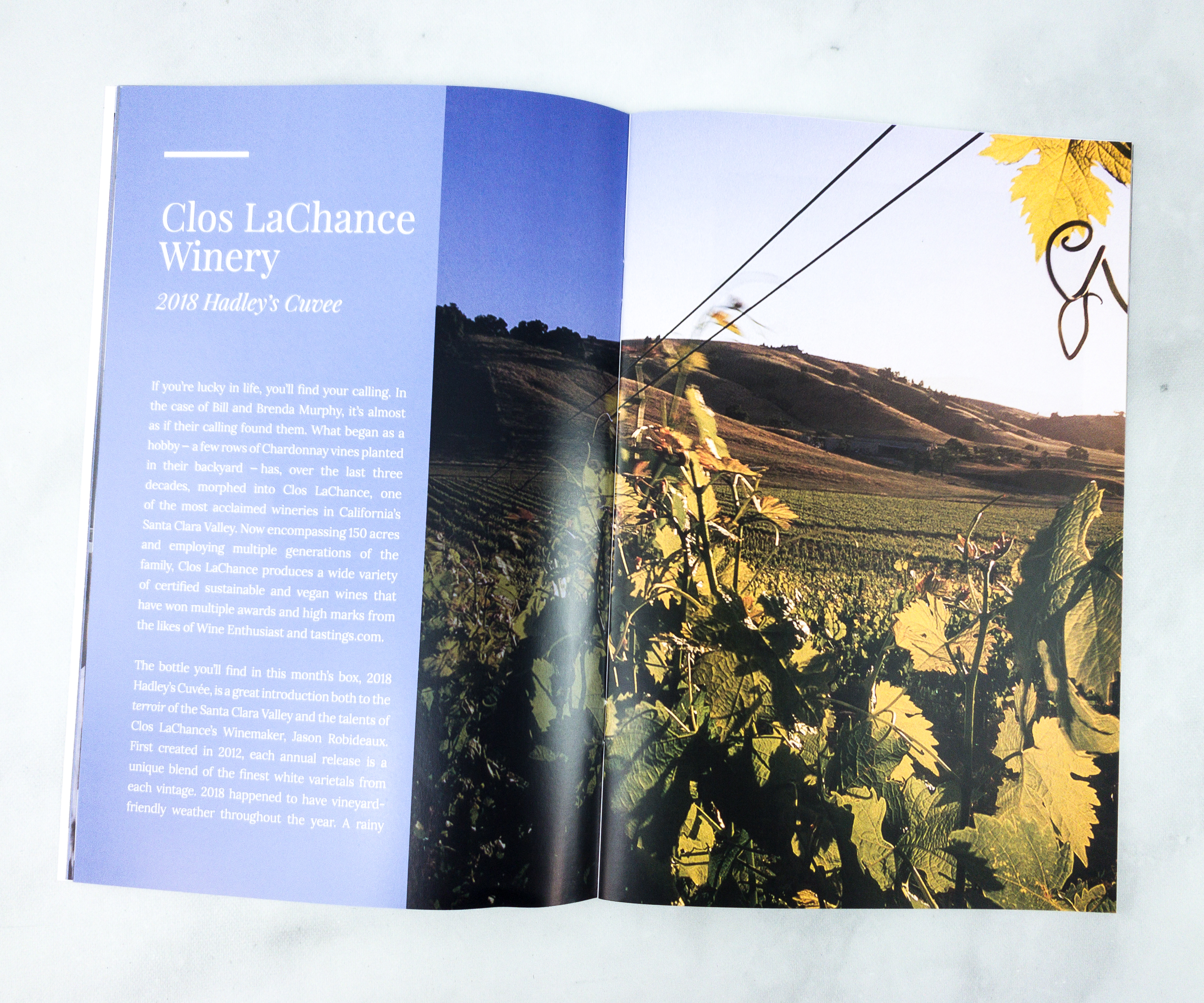 Discussed on this part of the booklet is a brief history of Clos LaChance Winery, the maker of the next item in the box!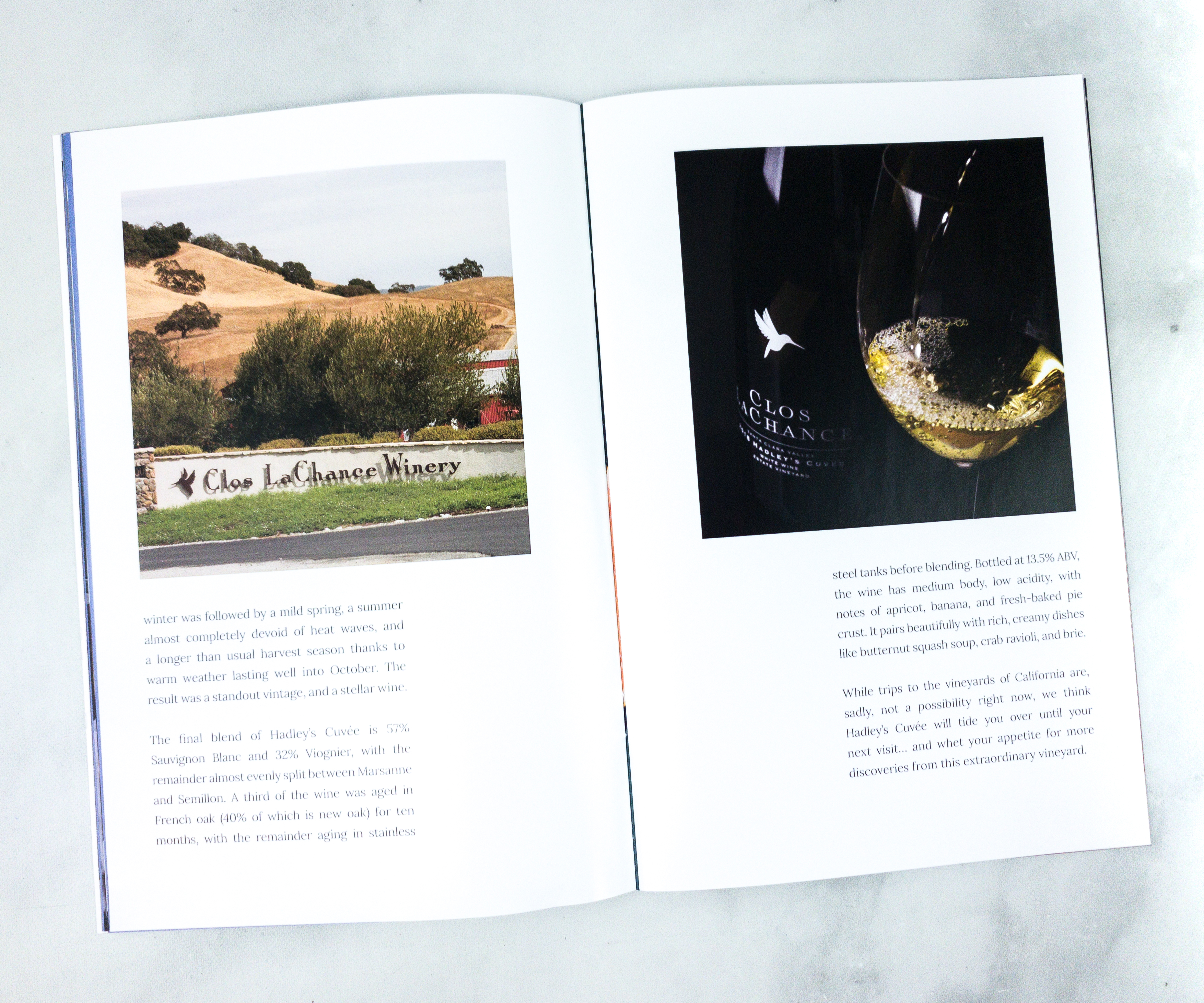 It's a nice read. There are even photos taken at the winery!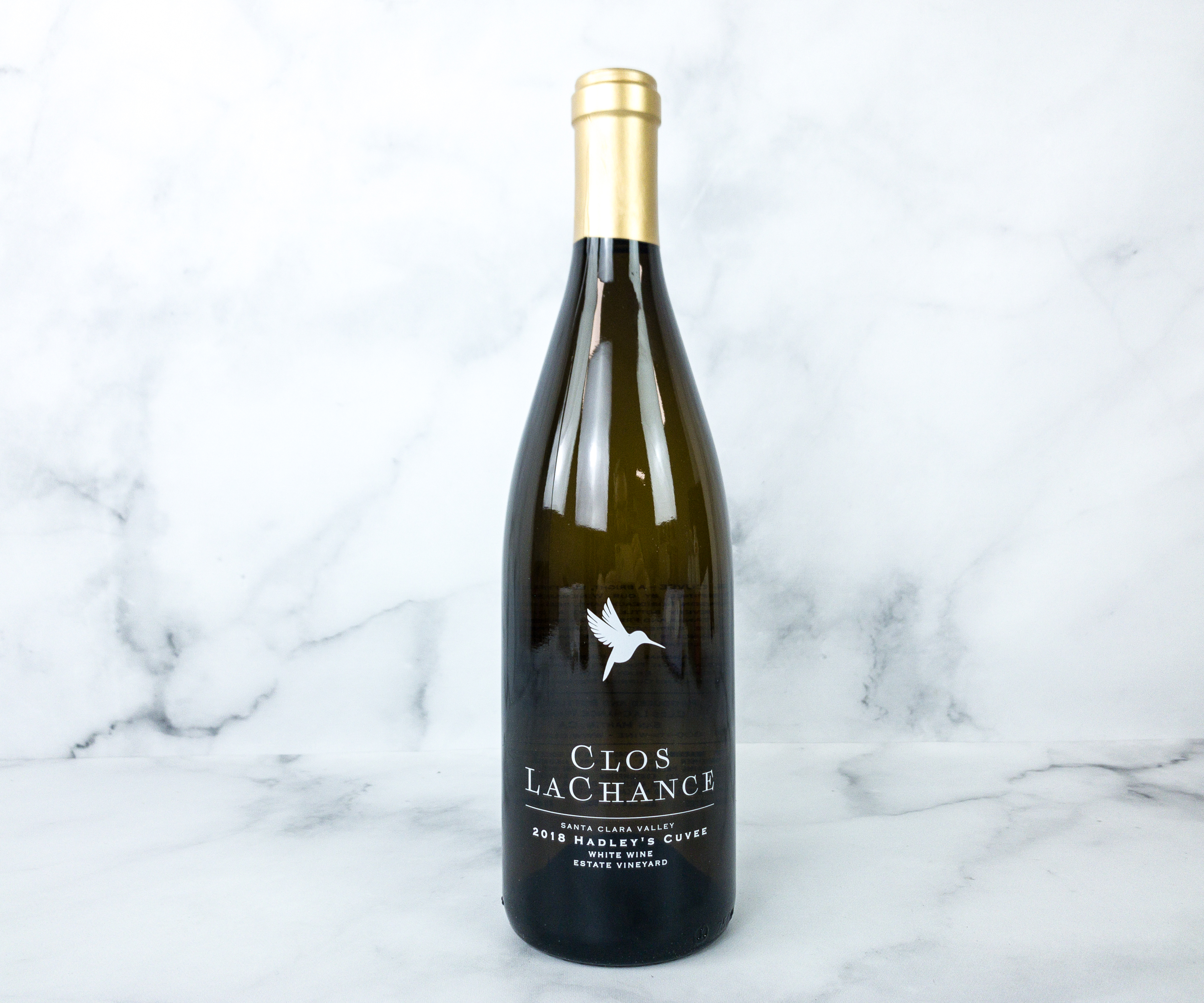 Clos La Chance White Wine ($40) It's a luscious white wine processed using a combination of stainless tanks and French Oak barrels.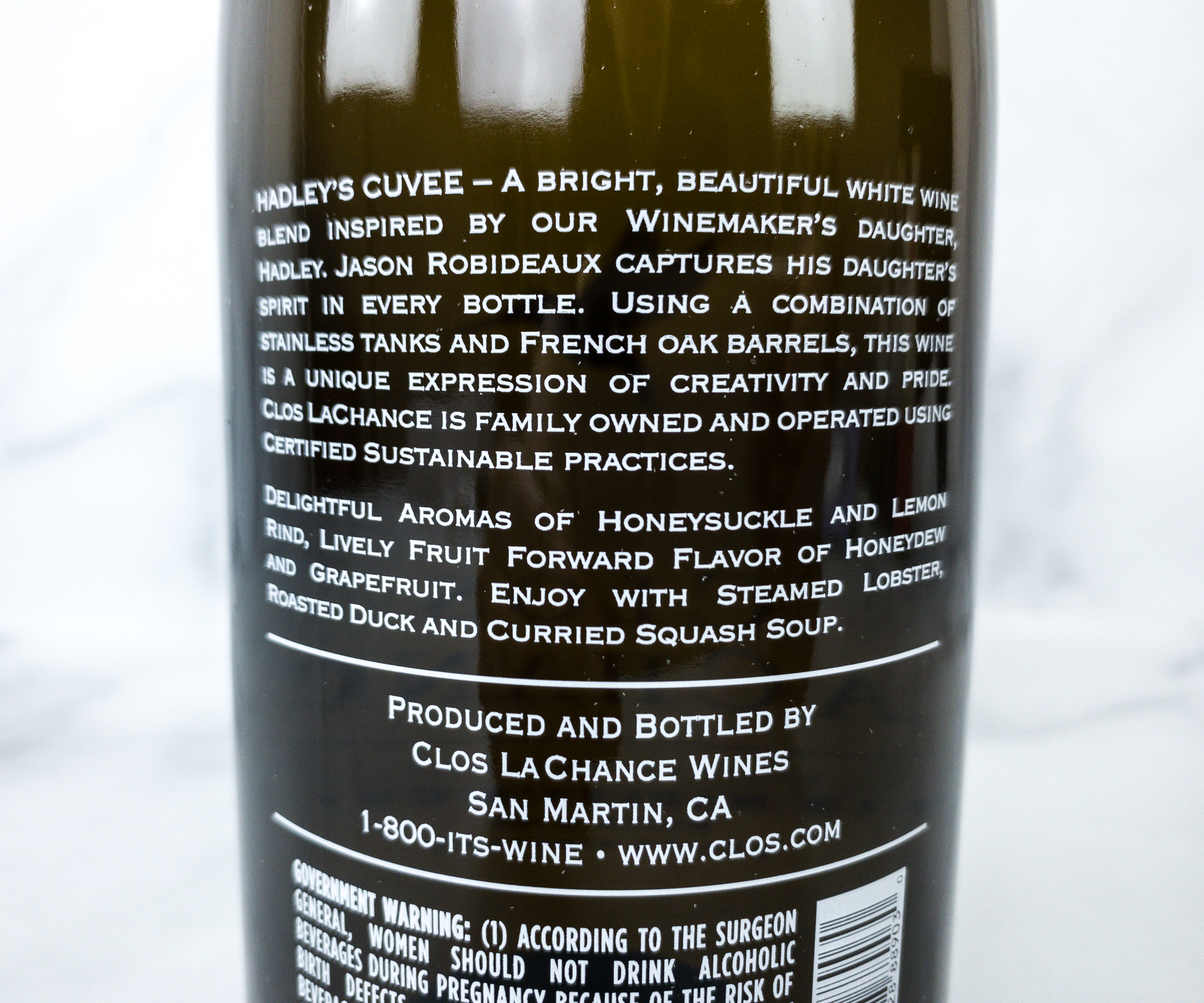 This drink features a unique and delightful aroma of honeysuckle and lemon rind with notes of honeydew and grapefruit. This wine is best served with steamed lobster, roasted duck, and even curried squash soup.
According to this article, sports garments are one the most abused clothes in our wardrobe. They are usually blended in the laundry together with regular clothes and are subjected to the same detergents that may not be up to the job. That's why they came up with a detergent that is specifically designed to keep sportswear clean and fresh during and even after work-out.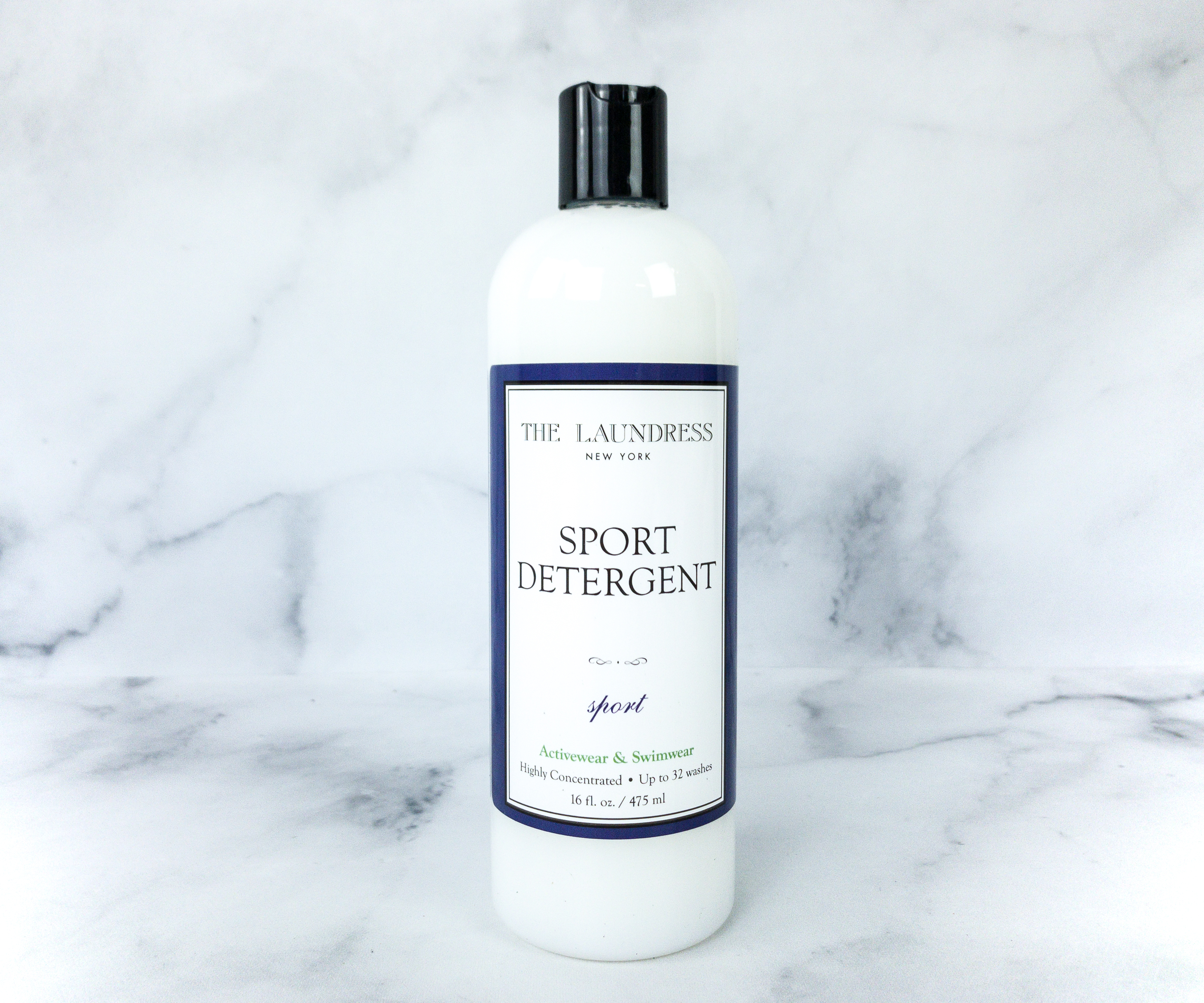 The Laundress Sport Detergent ($19) This highly concentrated detergent formula is made from non-toxic, biodegradable, and allergen-free ingredients, created to provide cleaner and fresher sportswear.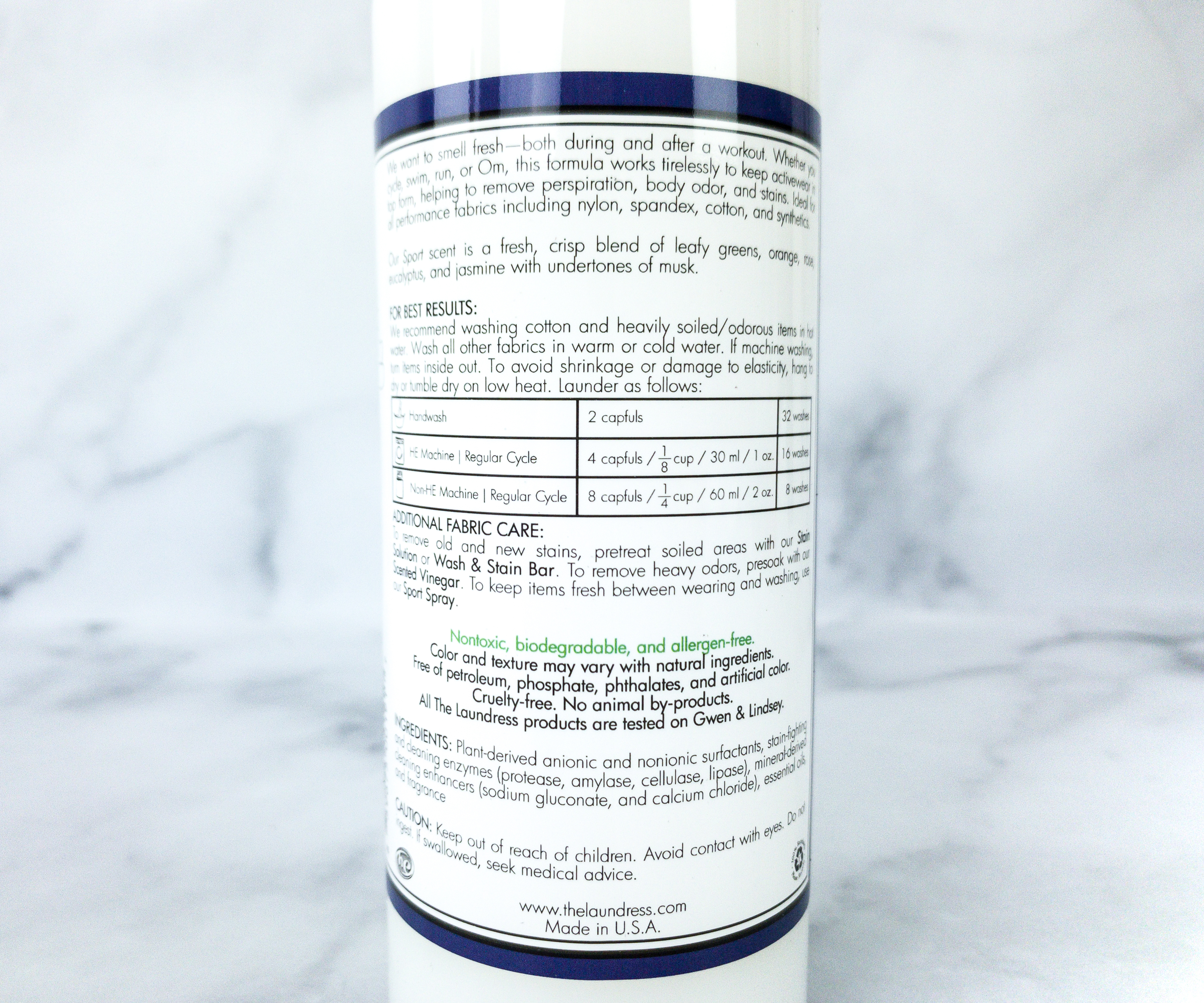 It's an all-around detergent that can be used on nylon, spandex, cotton, and synthetic, and is designed to easily remove perspiration, odor, and stain on your activewear while keeping it in its top form. It also has fragrance notes of leafy greens, orange, rose, eucalyptus, and jasmine. It doesn't smell harsh, unlike regular detergents.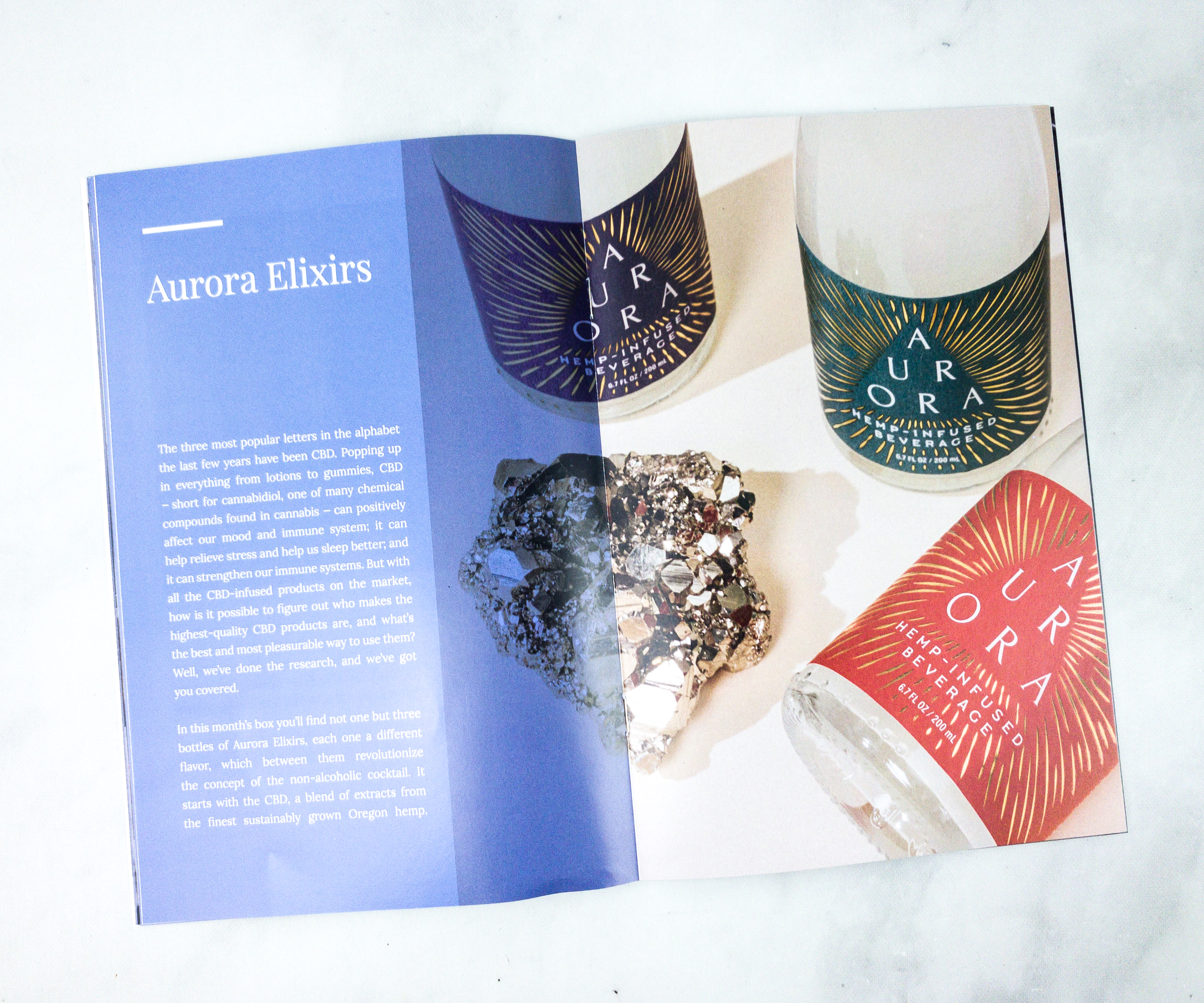 This article shares the importance of CBD or cannabidiol found in cannabis, which claims to provide various health benefits. It's non-psychoactive so you won't get high.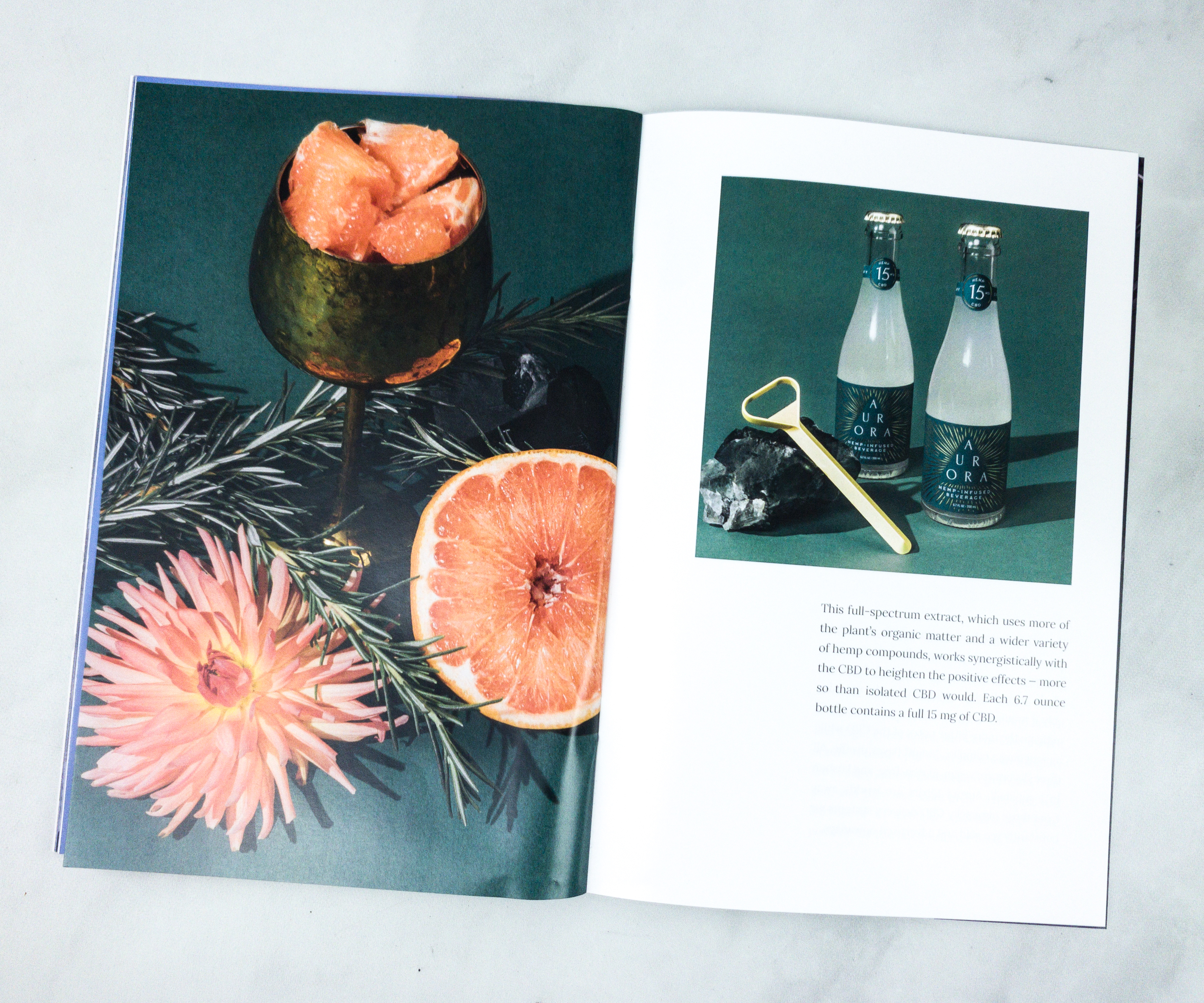 Aside from CBD, this drink also includes organic cane sugar.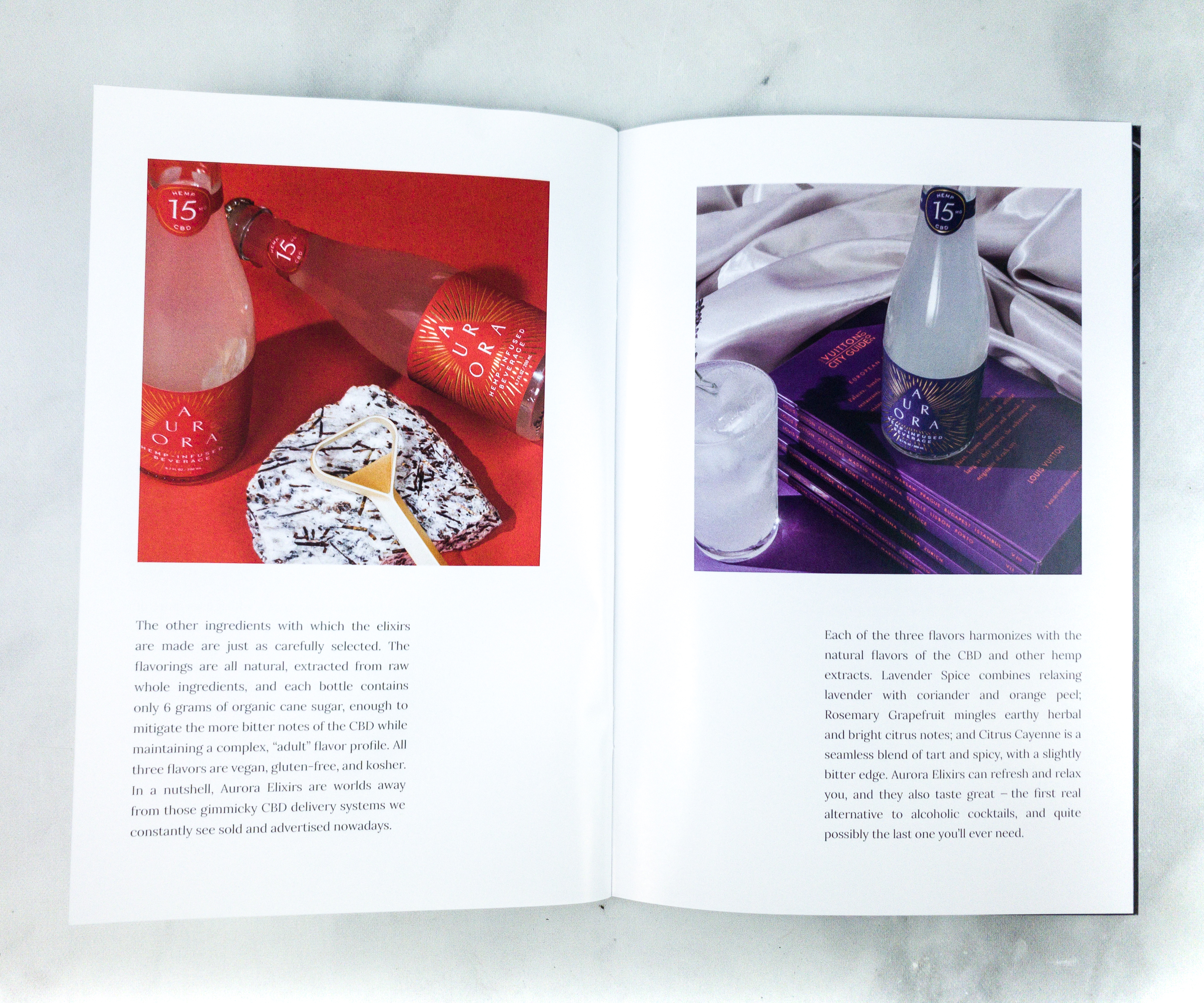 It's also vegan, gluten-free, and kosher.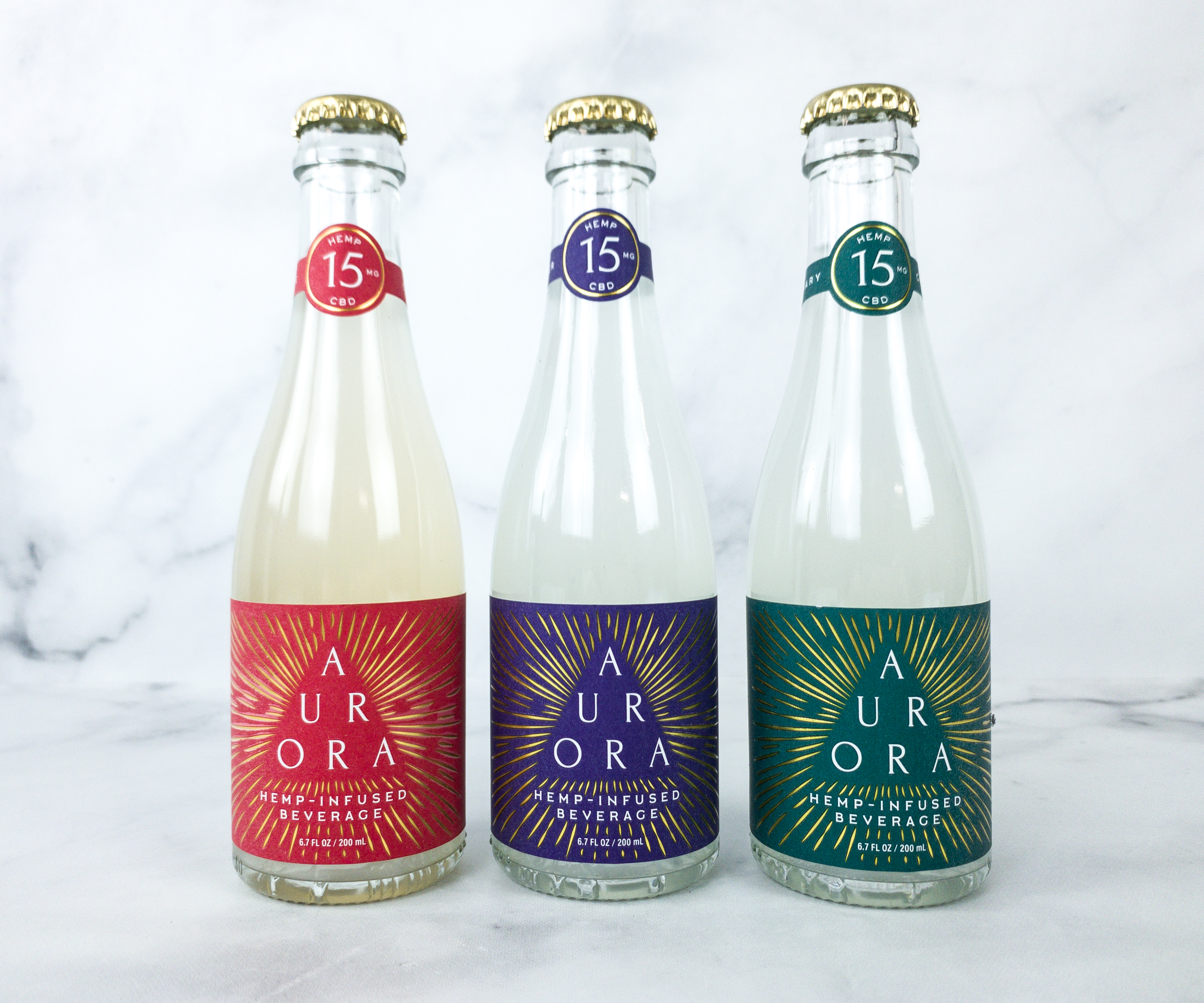 This month's box includes all 3 flavors of Aurora Elixir namely Cayenne Citrus, Lavender Spice, and Rosemary Grapefruit. They are perfect whether poured over ice or mixed into cocktails!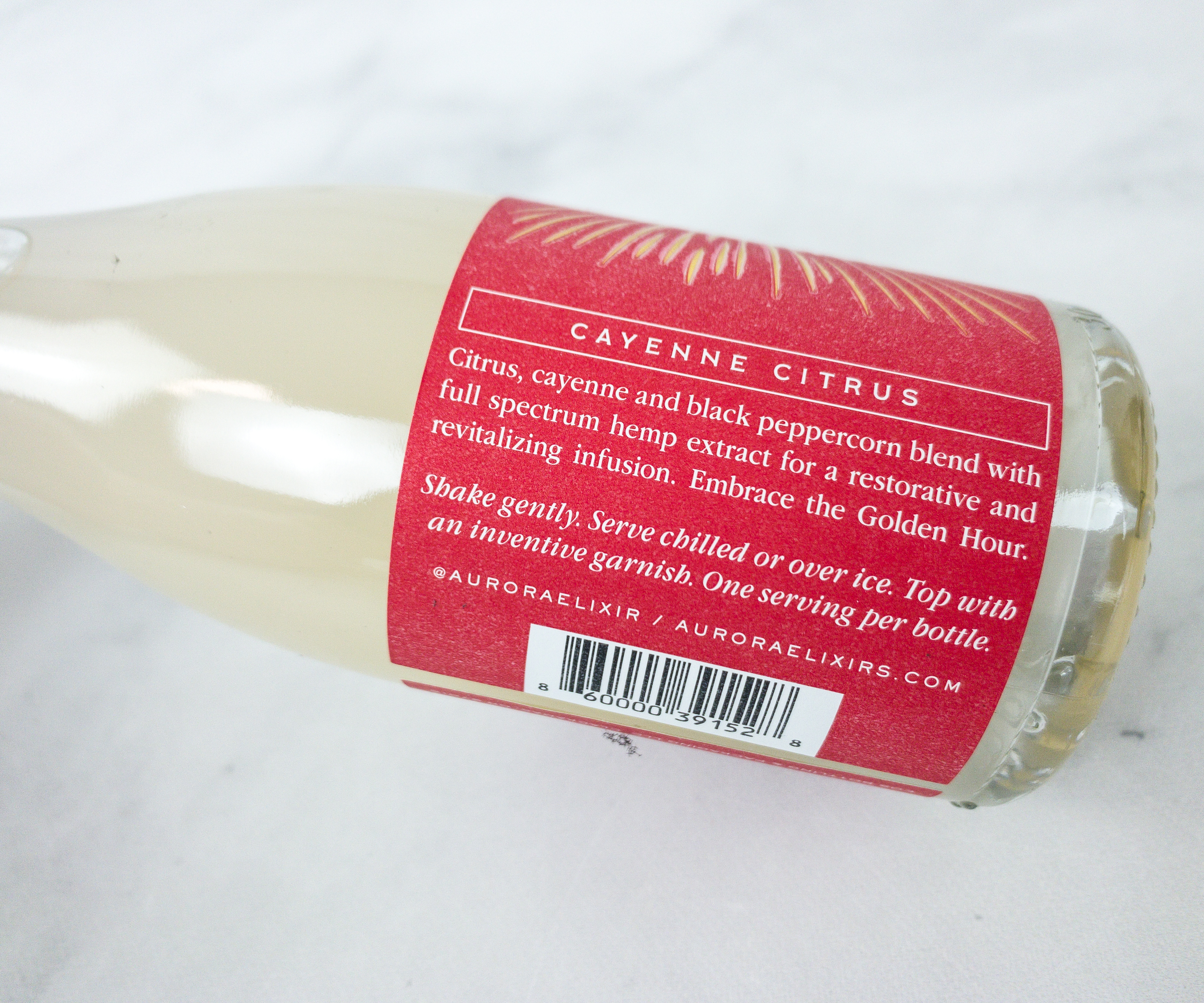 Aurora Elixirs Cayenne Cirtus ($5) This one has a combination of citrus, cayenne, and black peppercorn flavor, packed with full-spectrum hemp extract for a restorative and revitalizing immersion.
Aurora Elixirs Lavender Spice ($5) The next bottle features a yummy mix of lavender, coriander, and orange peel imbued with the drink's trademark full-spectrum hemp extract and Gum Acacia.
Aurora Elixirs Rosemary Grapefruit ($5) This last drink features earthly and clean citrus aromas. It also contains a full-spectrum hemp extract that lifts and invigorates the senses.
This is a unique Robb Vices curation, which includes a gadget, a detergent, and 3 bottles of CBD tonic. Everything is high-quality and they were all beyond my guesses what this box might bring. What really got my attention was Knocki, it's the perfect smart device for our home. I don't have to plug it in because it's battery-operated, and it isn't sensitive to noises either. All I have to do is tap and it'll do what you customized it to do! It has a lot of uses, from finding your phone to ordering pizza and more! It's a bit tricky at first, but as I continued using it, I finally got a grasp of this device. All in all, it was a great box and they were able to maintain its luxurious vibe! Robb Vices box is always fun to open and it makes a perfect gift as well!
What do you think of this month's Robb Vices box?