Pipsticks is a monthly sticker subscription that sends new designs from their collection in a super shiny holographic pack every month! The stickers come in a reusable sparkly pouch and include sticker sheets, paper products, and Zippy, an exclusive sticker magazine. You also get 5% savings in the online store, and more. You can choose to get stickers for adults (Pro Club) or kids (Kids Club). Both clubs come in Classic (15 sheets for $17.95 a month) or Petite (7 sheets for $11.95 a month). Shipping is free to the U.S., and Pipsticks can even be shipped worldwide for a fee.
C'mon. Who doesn't love stickers? Any stationery lover, crafter or pen pal knows the true magic of these little guys. Stickers motivate, inspire, entertain and delight with unmatched simplicity.

The Pro sticker pack (Adult Pack) is perfect for scrapbookers, snail mailers, planners and sticker lovers from the age of about 10-13 and up.
DEAL: save $5 on your subscription! Use coupon code FRIENDSROCK.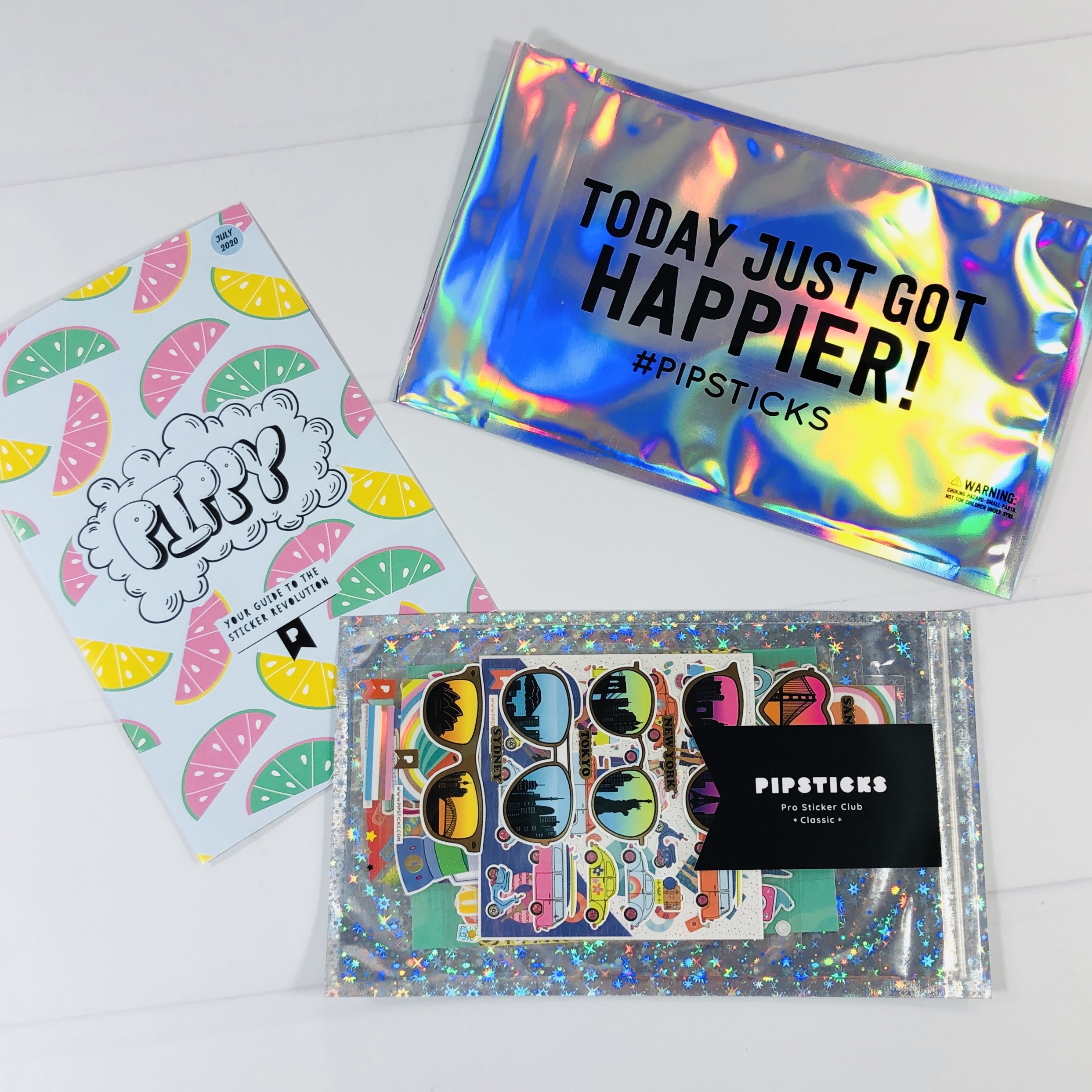 I am reviewing the Pipsticks Pro Club Classic!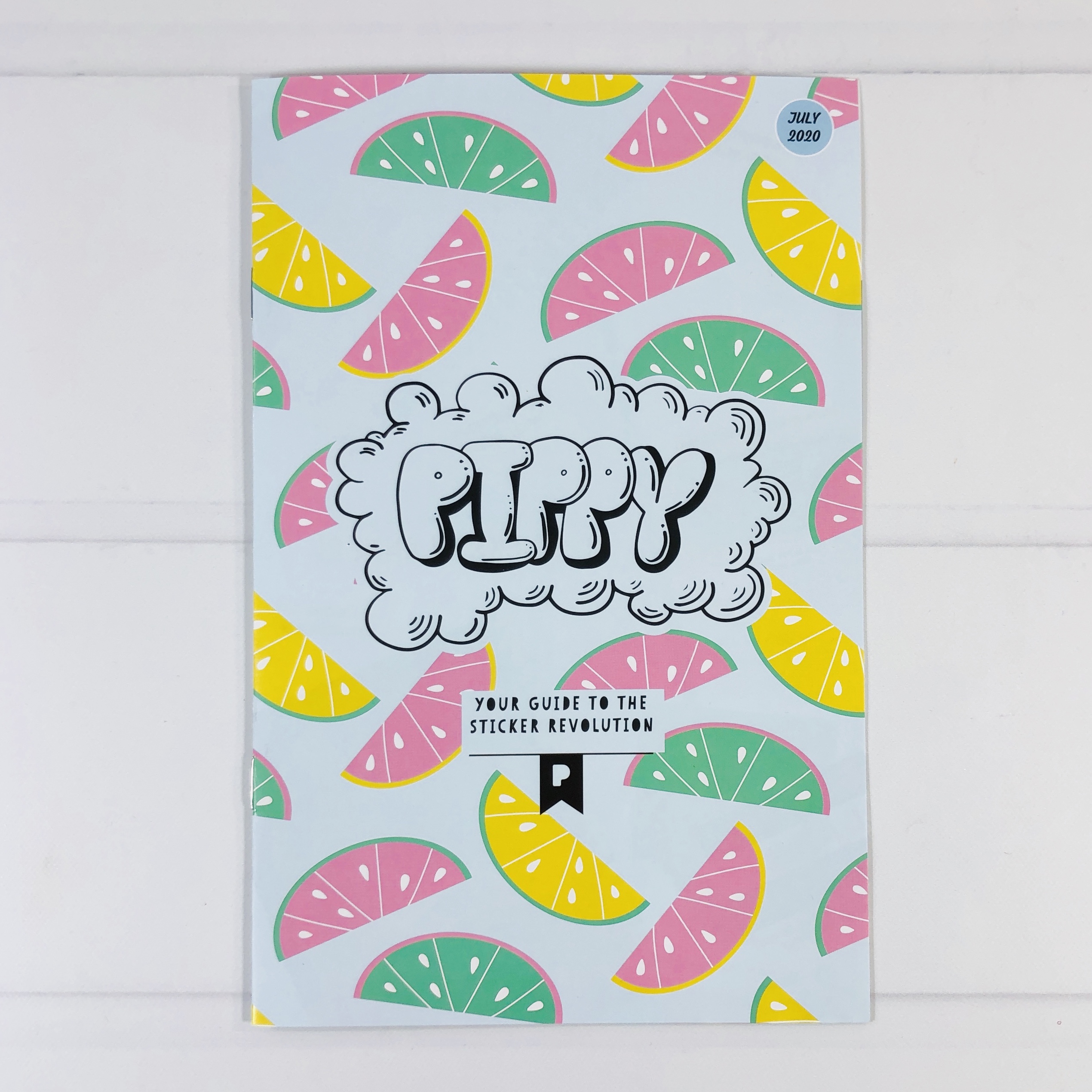 Pipsticks includes an exclusive magazine called Pippy.
There was info on the upcoming planner release. The owner mentioned that this month's stickers have a popsicle color palette!
Some behind the scenes and a poll were in the next section.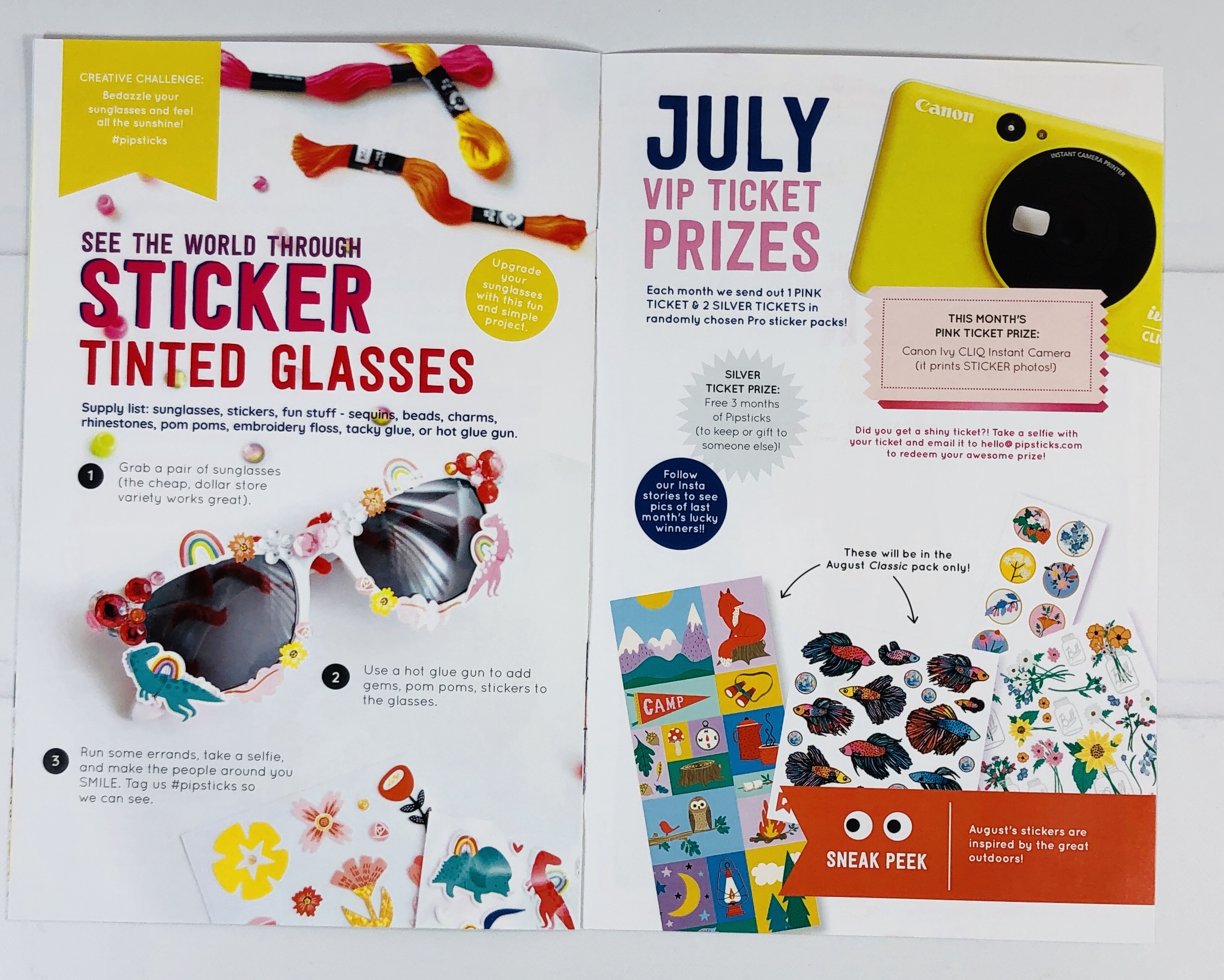 A craft idea and sneak peek for the next pack were included. They also showed the prize packages for this month's winners, just keep an eye out for the shiny ticket!
The back cover introduced a collab partner.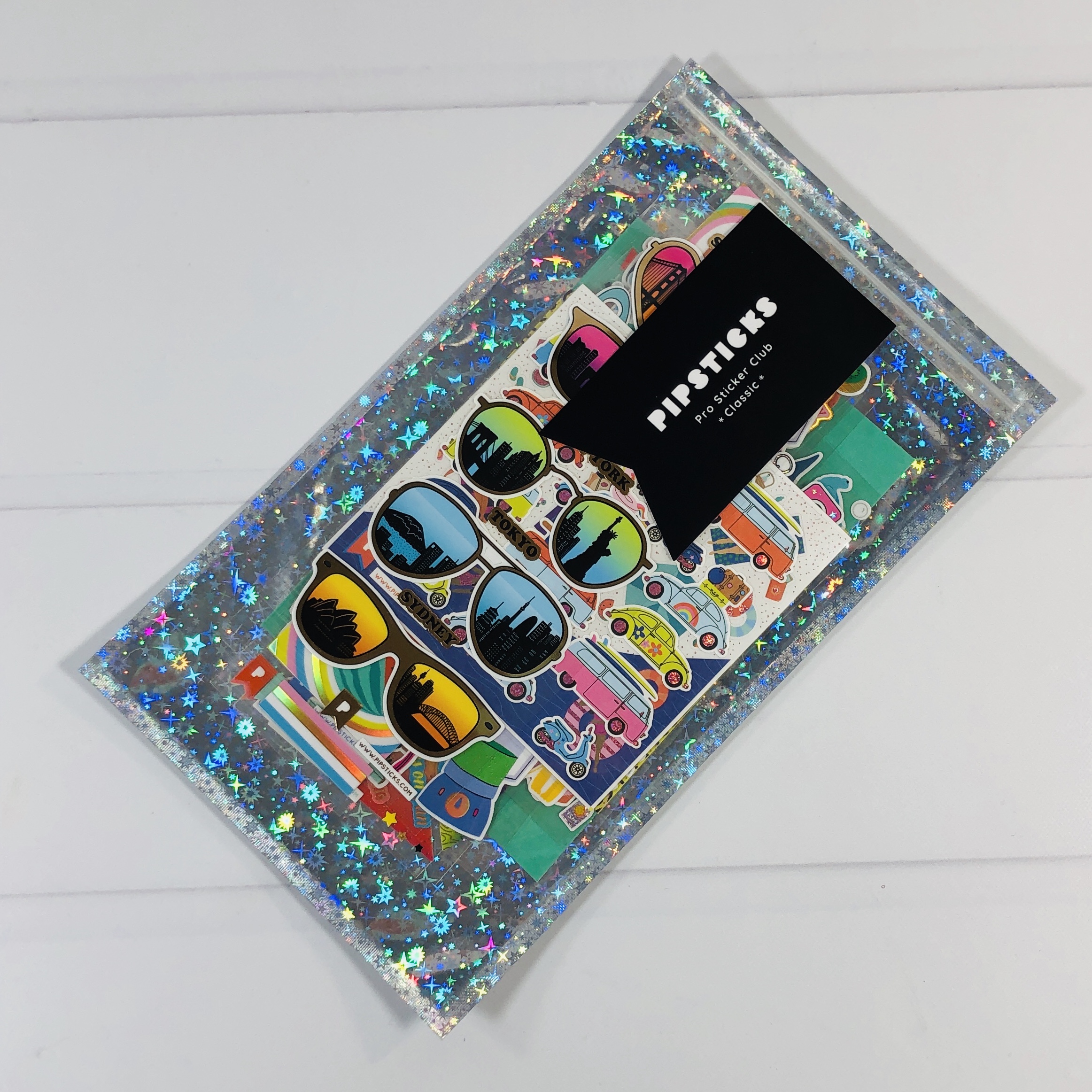 Look at the storage pouch, it's got holographic stars all over it!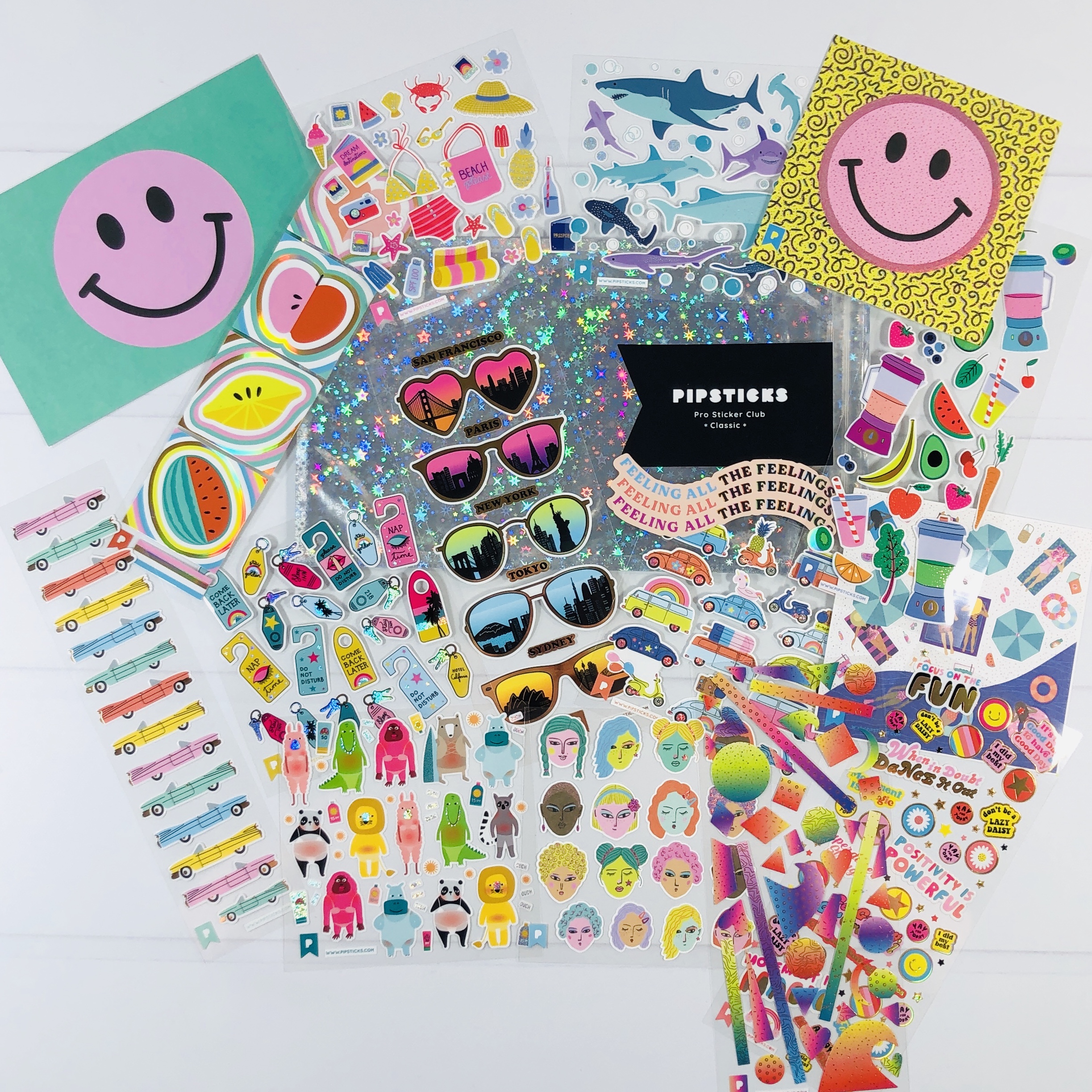 Everything in my box!
Note: You may be able to find the following items, and even past sticker packs, in the Pipsticks online shop. They usually show up the month after appearing in a pack, so July's stickers will be in the shop in August.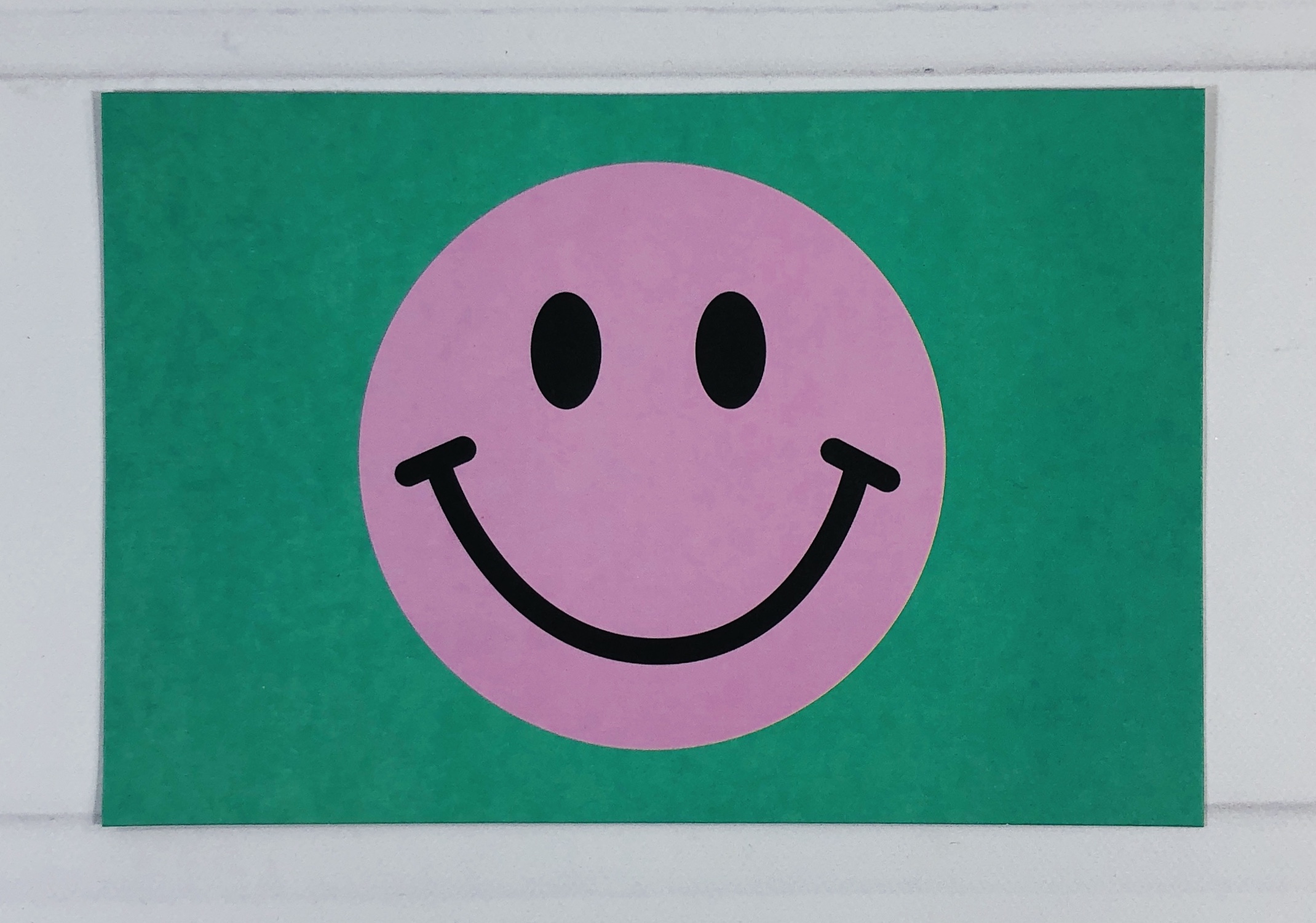 Smiley Face Postcard is retro, which is something you'll see reflected in some of the sheets this month too!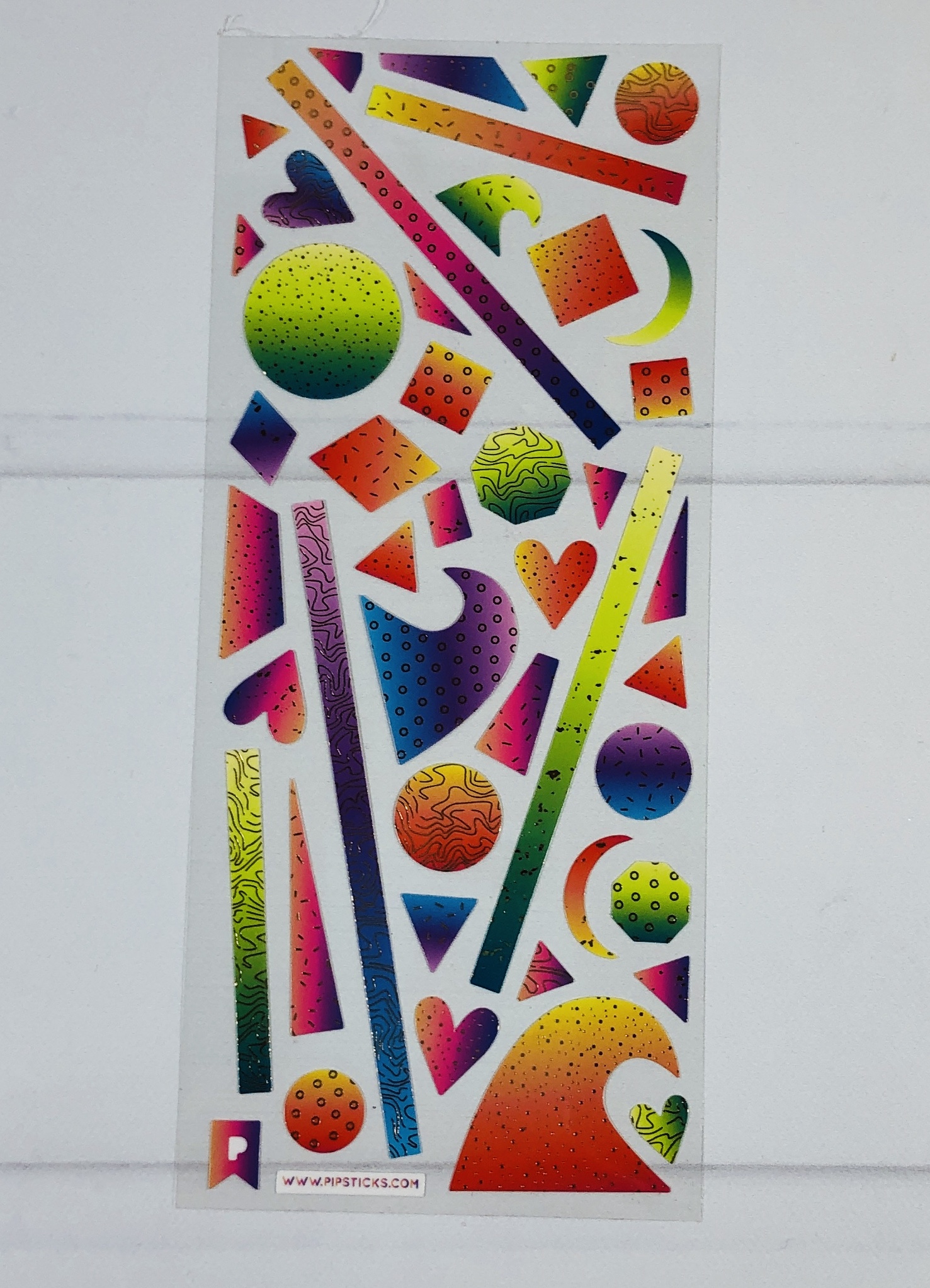 Geometric has bright colors and gold metallic accents on these vinyl stickers.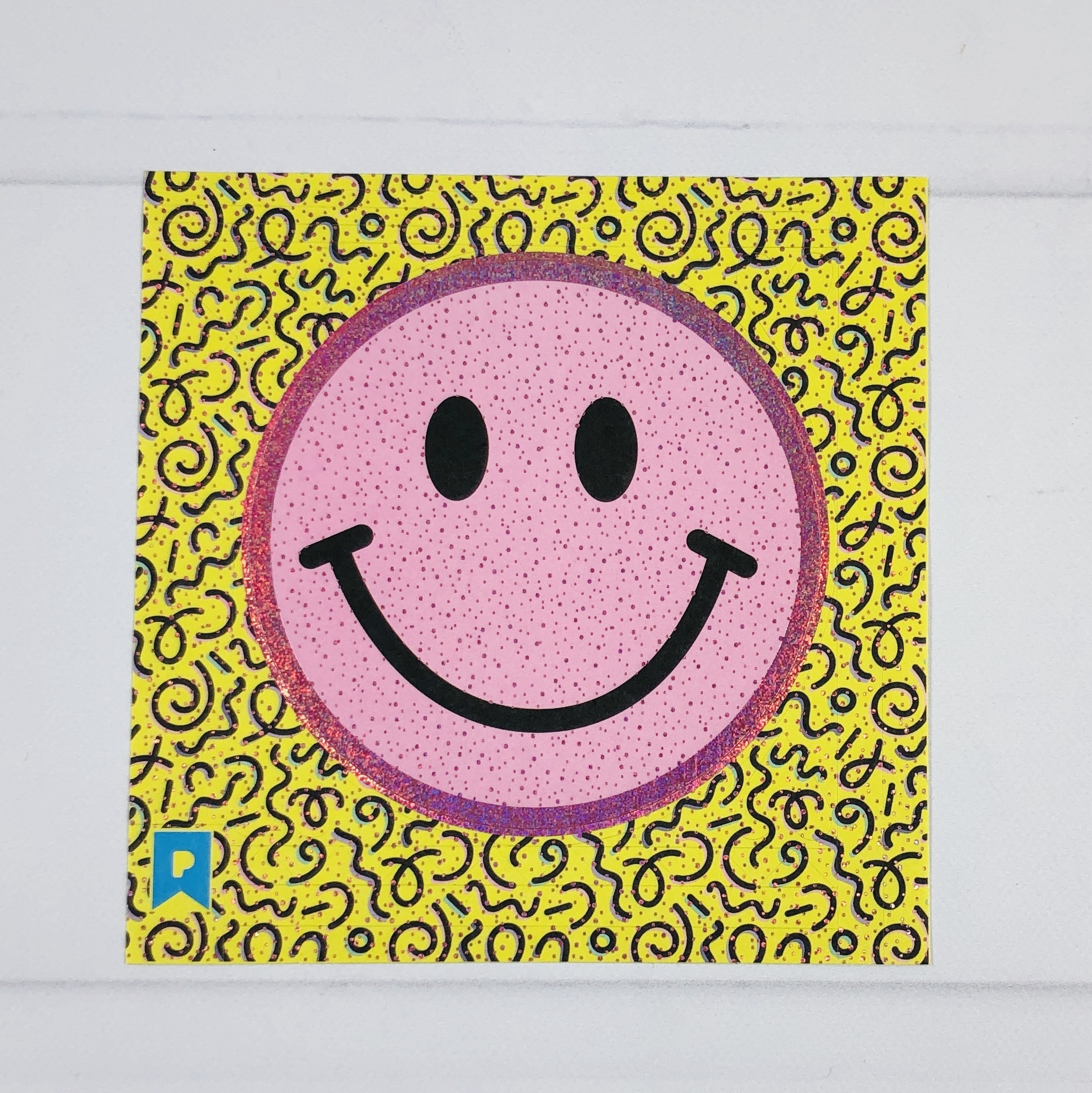 Giant Smiley Face is a huge sticker, about 3″ around for the face itself, 4″ for the whole sticker! Paper with iridescent metallic touches.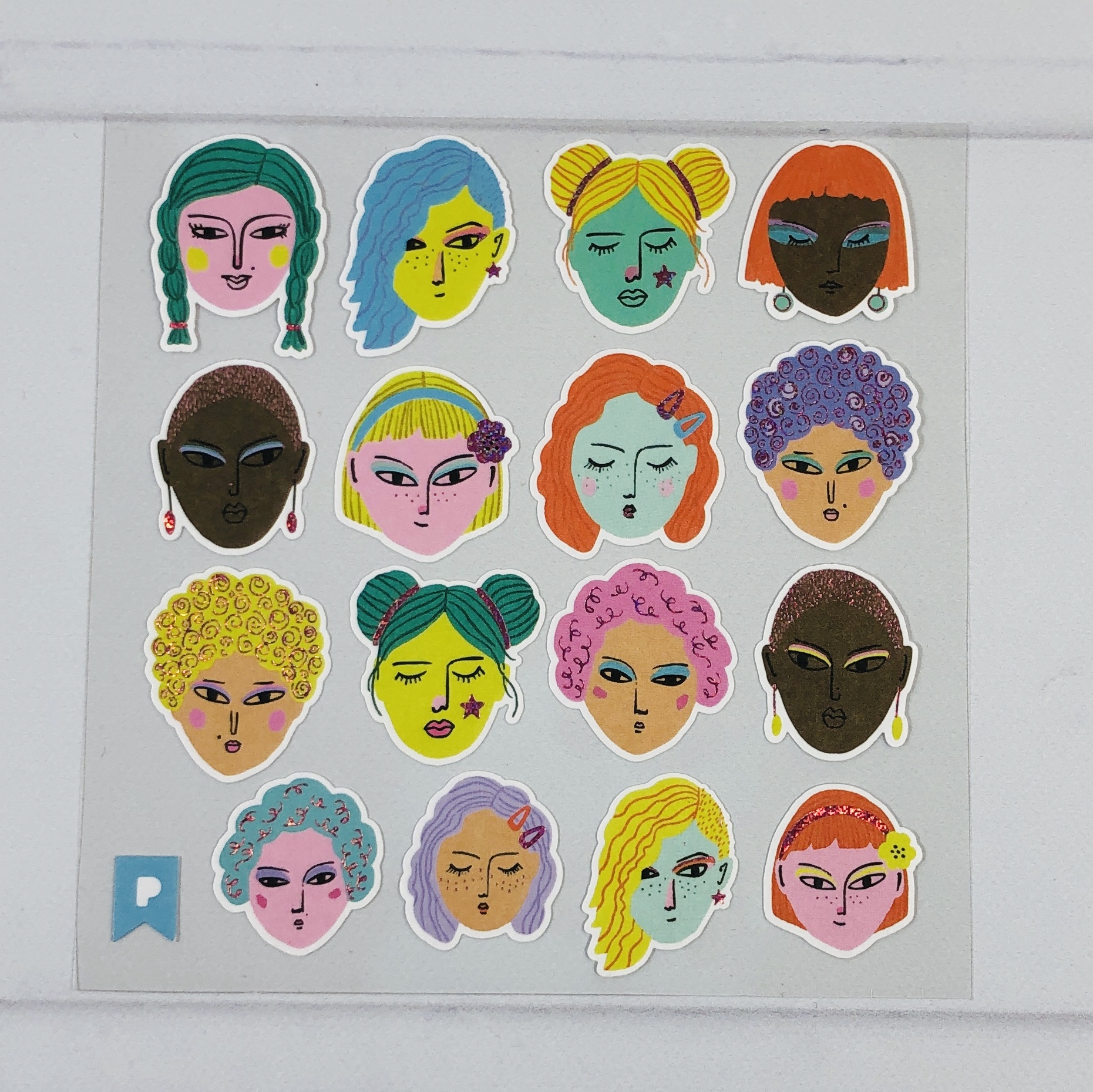 Fancy Ladies have all kinds of lovely hair colors, a couple I have probably sported myself in the past. Paper with shimmery metallic accents.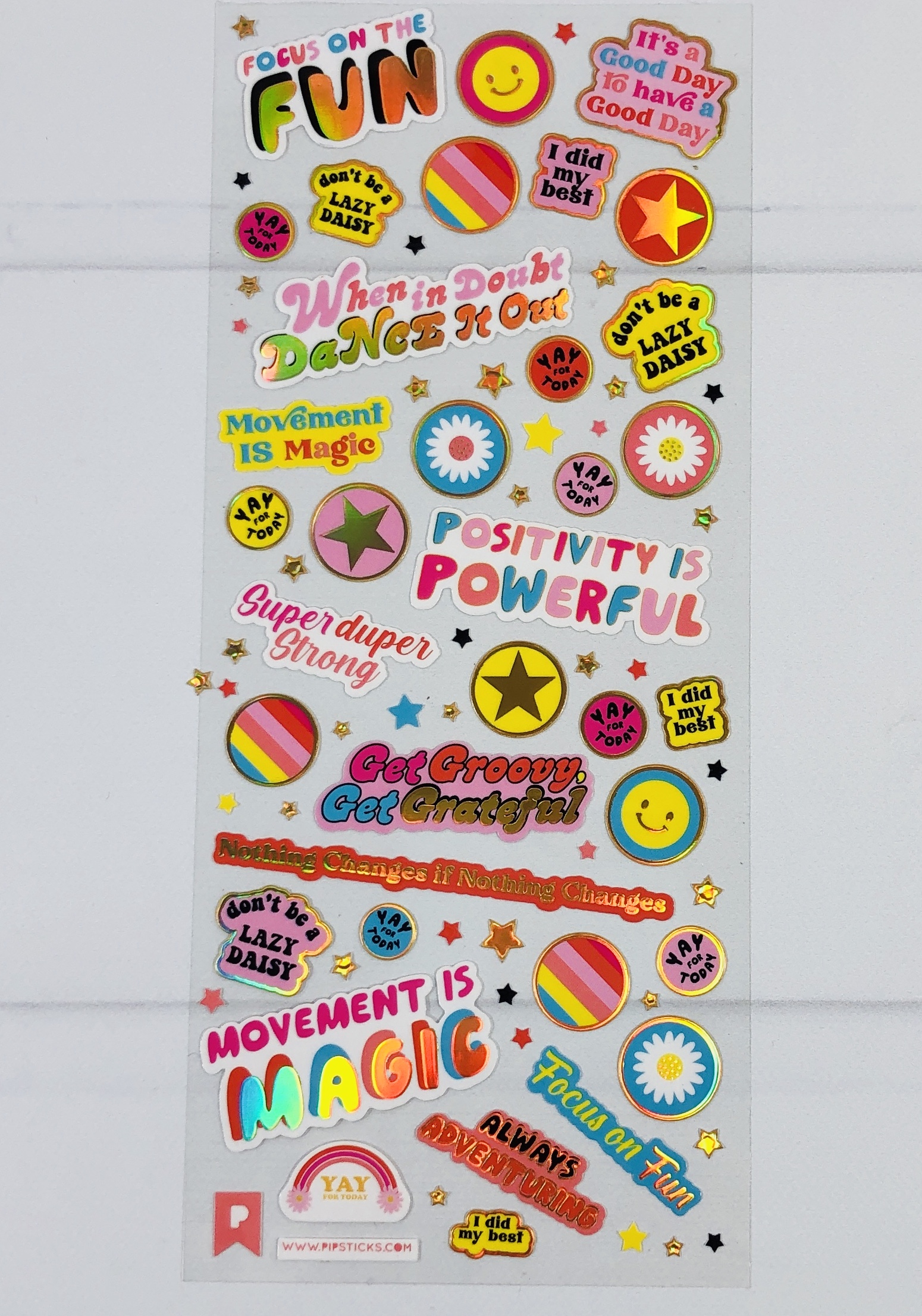 Focus On The Fun is full of positive statements so when you are feeling down, place one somewhere you can see it and fake it til you make it. Vinyl with gold metallic accents.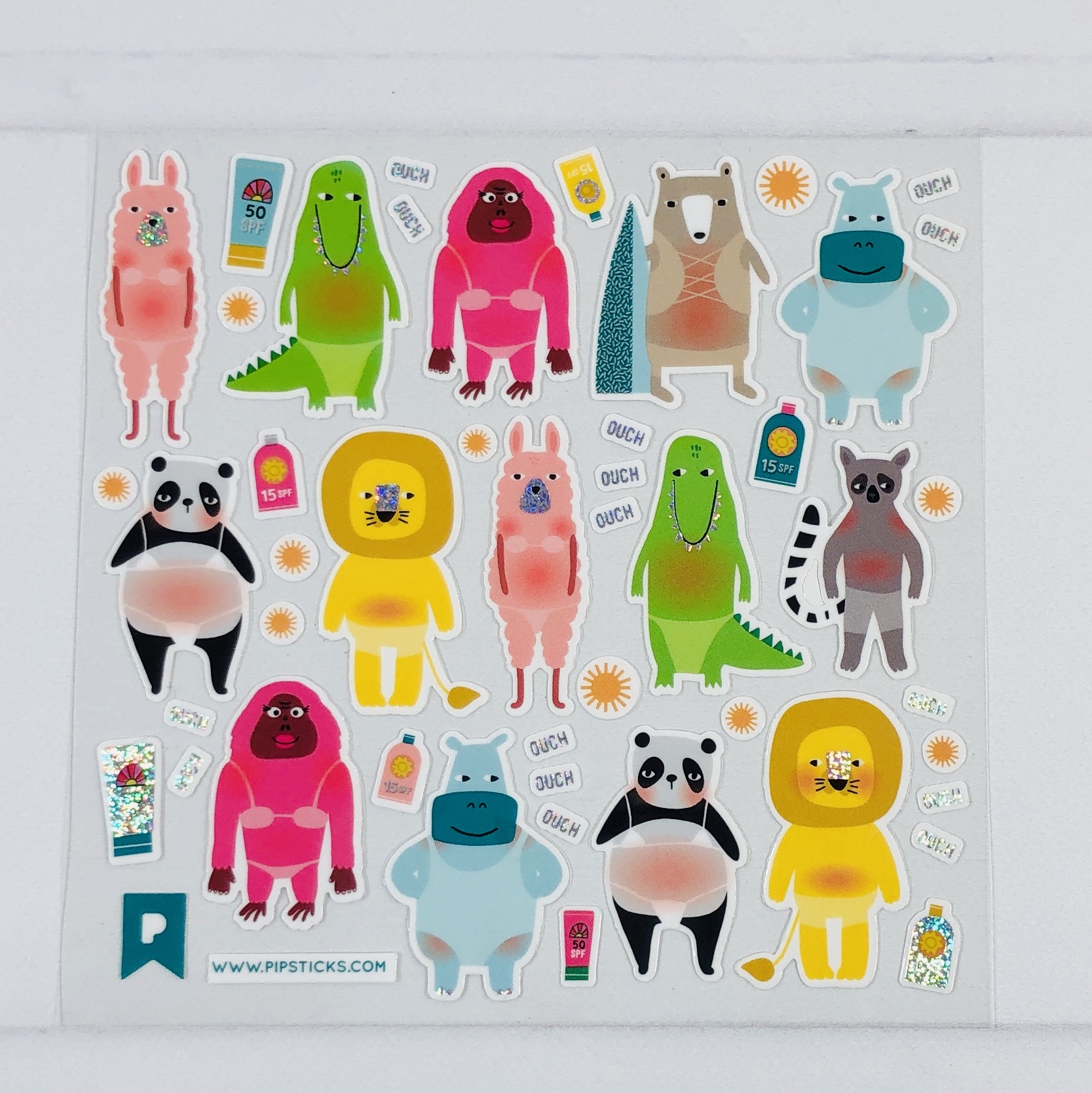 Animals at the Beach I love the swimsuits on these adorable animals, but they need more sunscreen, they are getting sunburned! Vinyl with shimmery accents.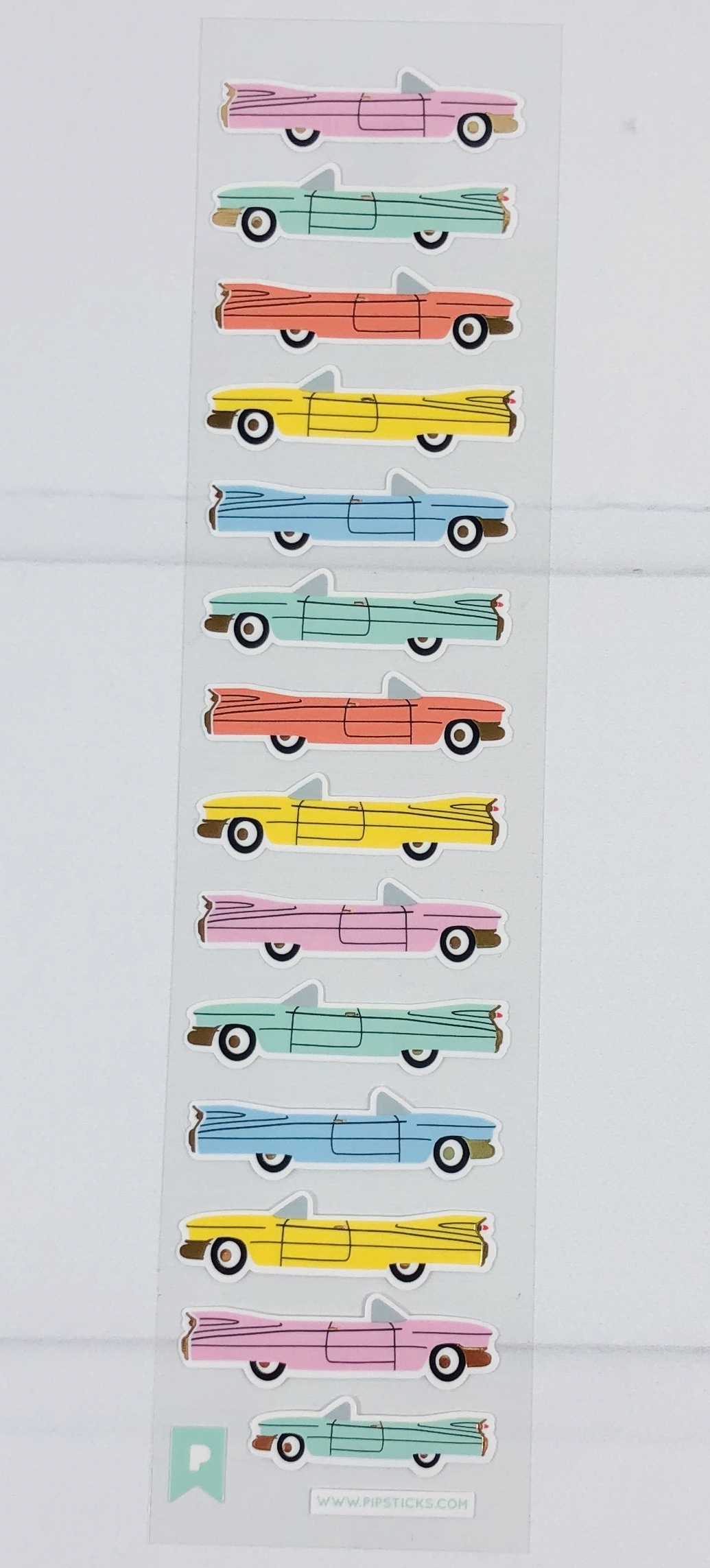 Convertible Cars has pink, blue, and other pastel painted Cadillacs. Vinyl with gold metallic accents.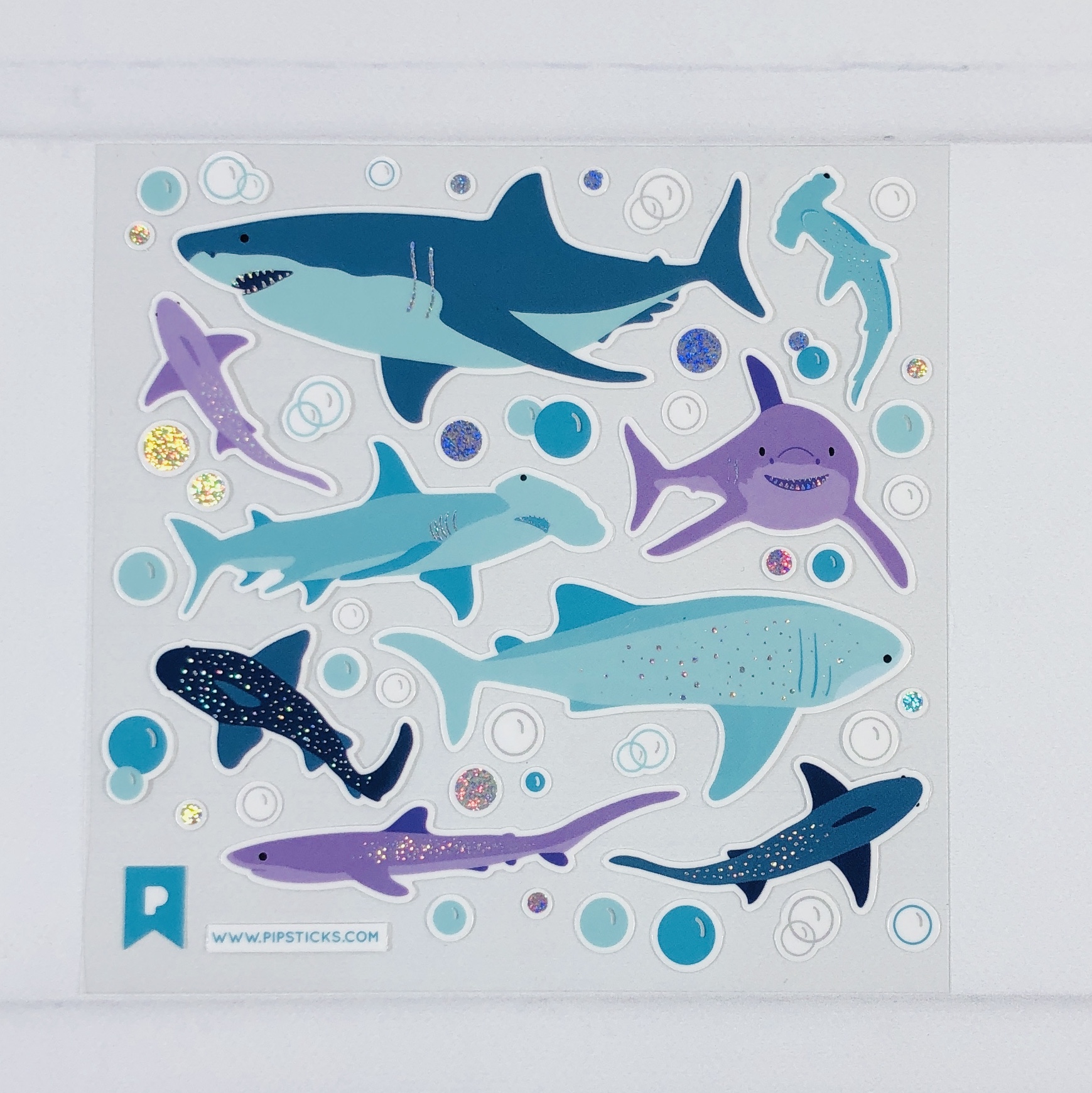 Summery Sharks Last year I think I possibly saw a small shark in the water and was ok with it. I don't want to meet these guys, however smiley they may be. Vinyl with shimmery accents.
A Day at the Beach I love the beach and am so sad that I won't get to visit one this summer, so I will live vicariously through these stickers. Vinyl with shimmery accents.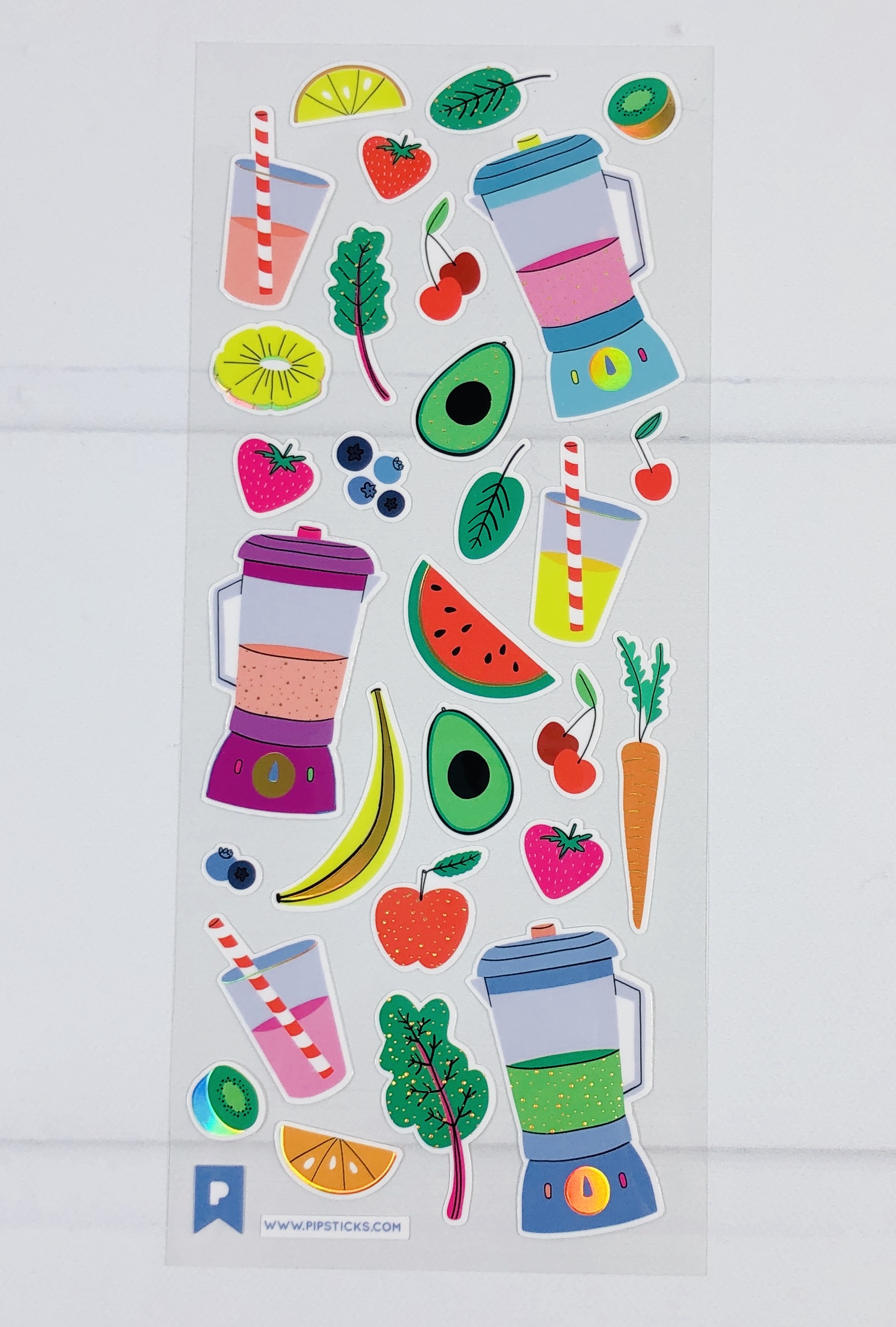 Smoothie Time Sometimes I skip the cereal and make a smoothie for breakfast. This sheet has blenders and some tasty ingredients like spinach and yes, rainbow chard! Vinyl with metallic accents.
Feeling All The Feelings is another statement sticker, and has never been more true for me than these past few months. Vinyl.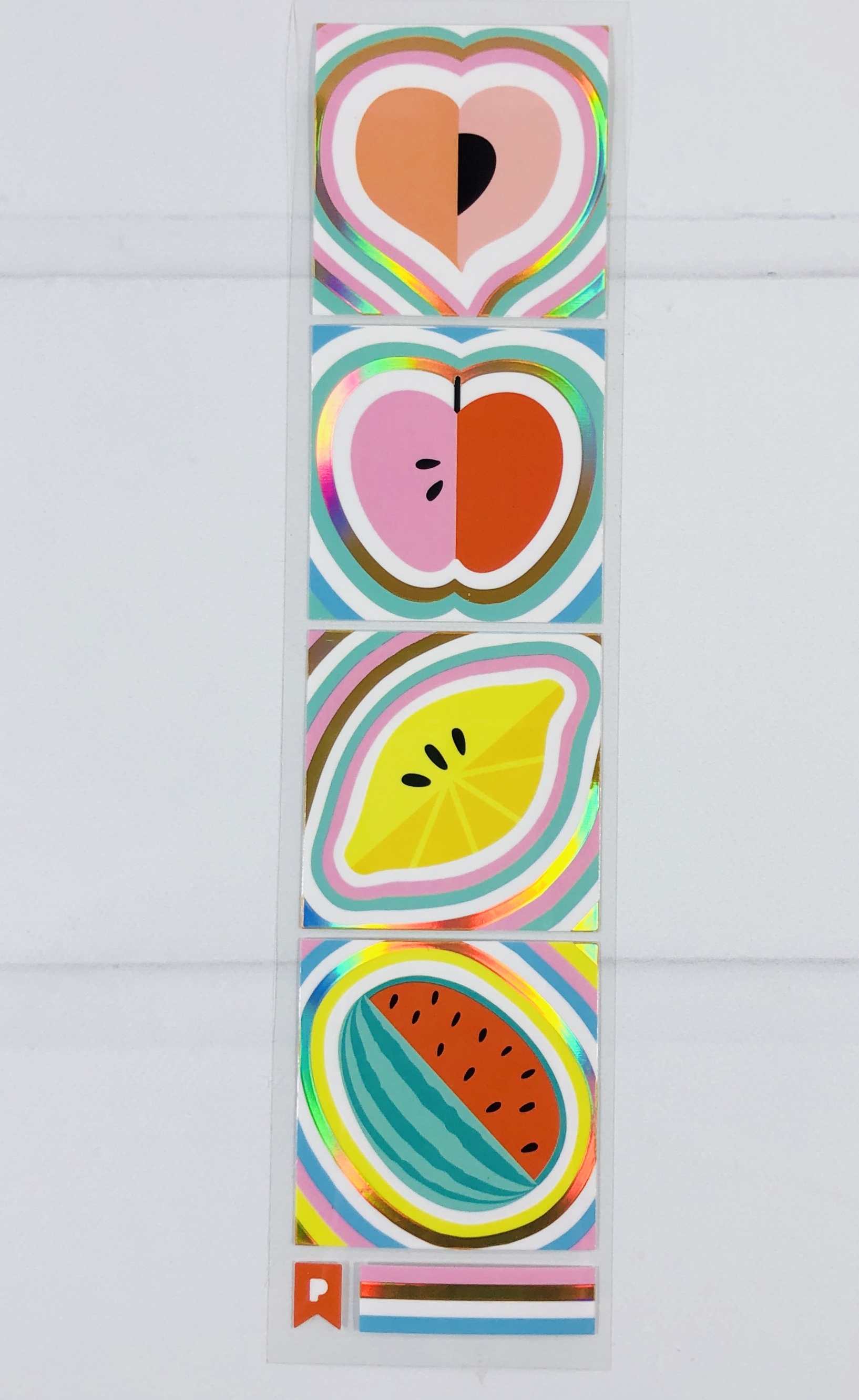 Funky Fruits are each about 1.75″ and have iridescent shimmer on vinyl.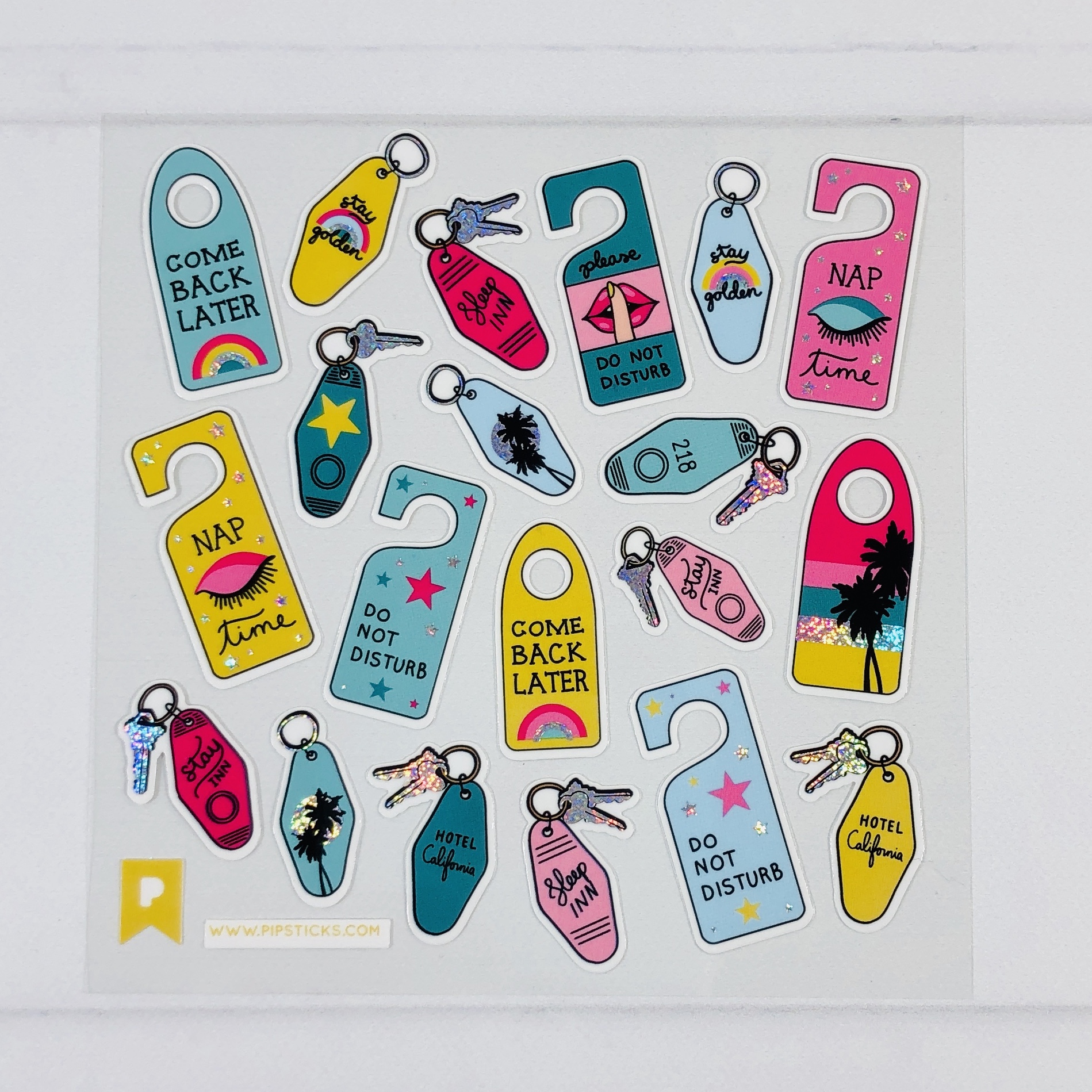 Get A Room has hotel keys and door tags. I remember when hotel keys were like this and not the current key cards we have now. Vinyl with iridescent metallic touches.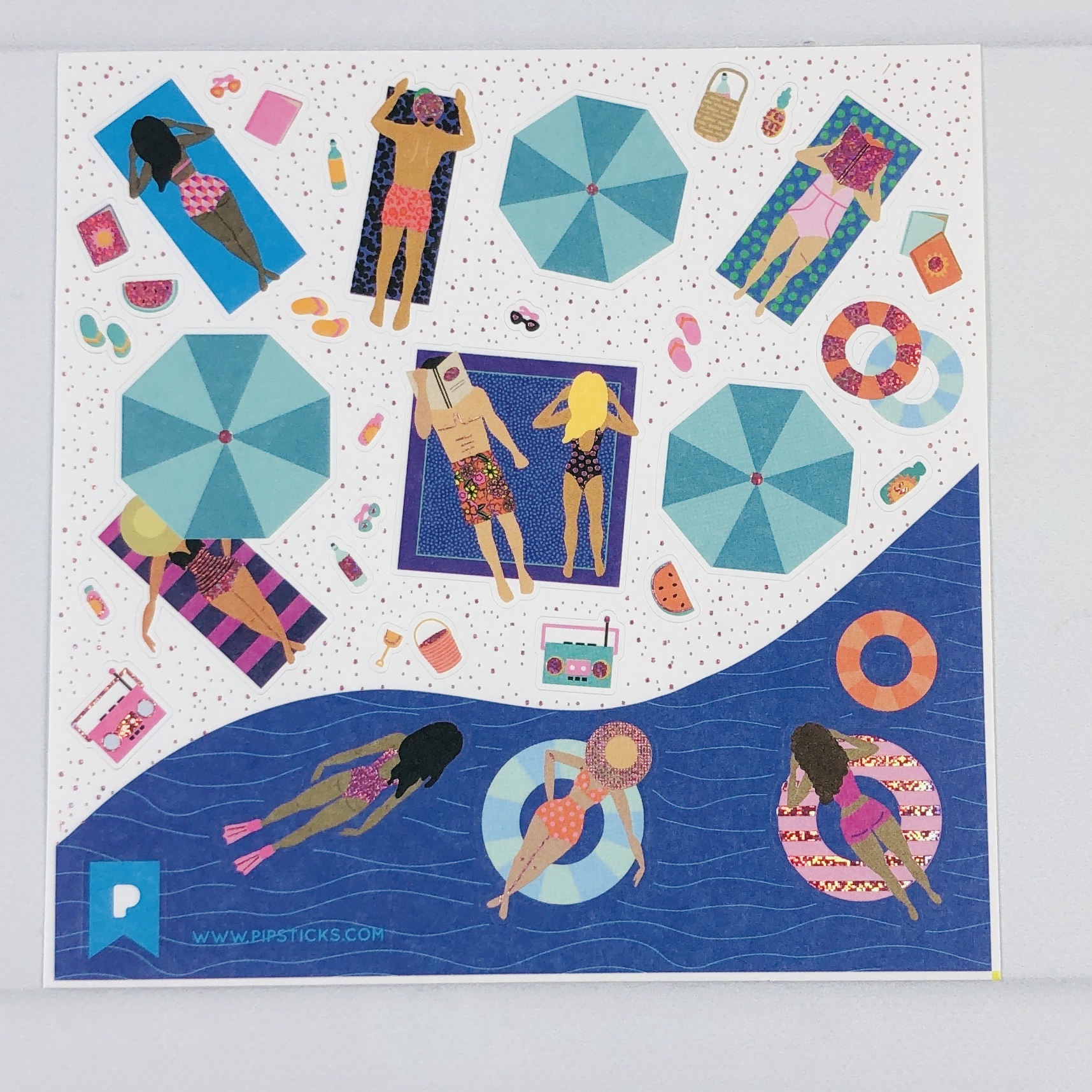 Beach Bodies has people laying out and on floaties in the water. Paper with iridescent details.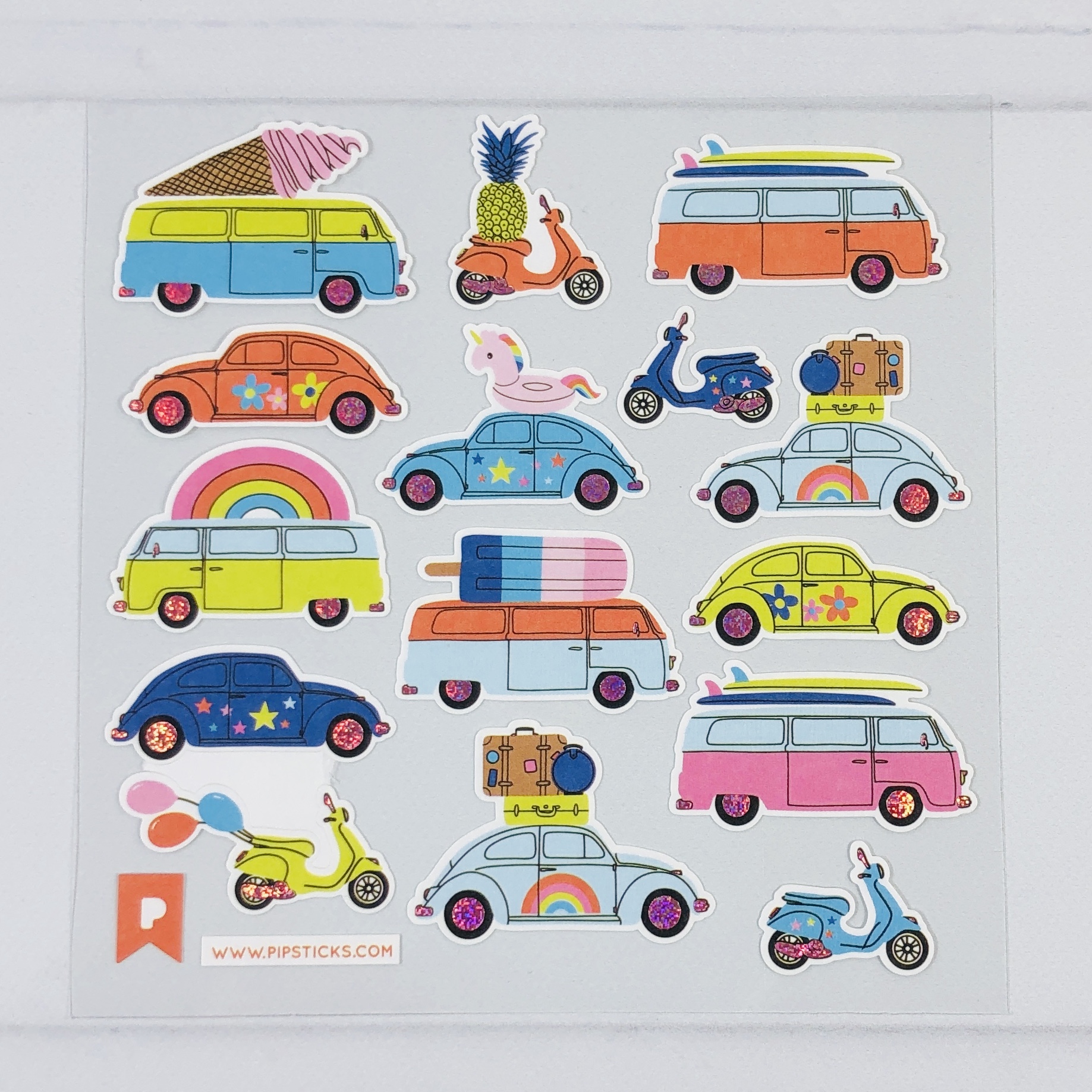 VW's and Vespas pretty much reminds me of a parking lot at a California beach, this is what you will see there! Paper with iridescent metallic details.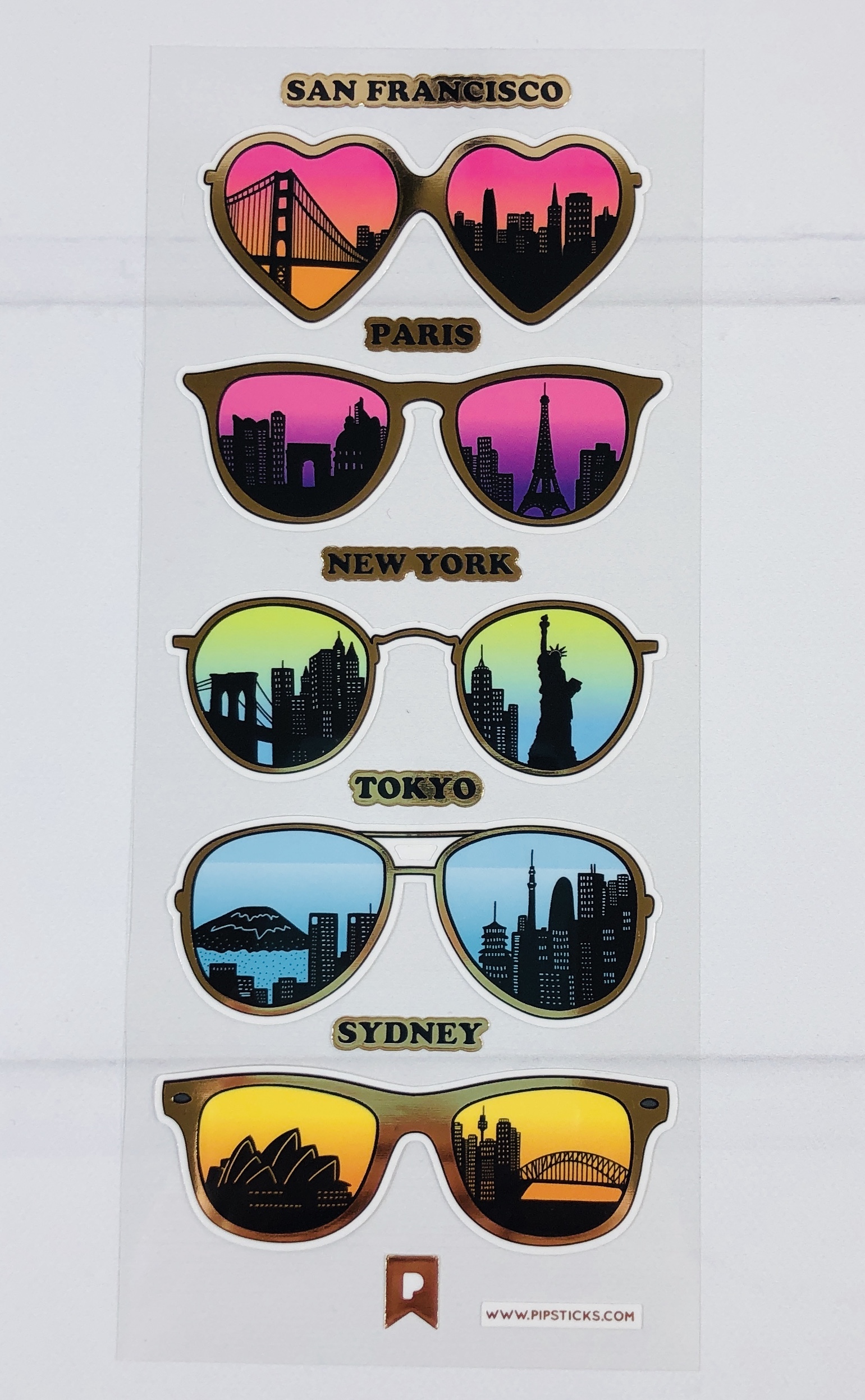 Cities and Sunglasses has iconic skylines reflected in differently shaped eye wear. Each pair is about 2.5″ long. Vinyl with metallic gold accents.
What a fun collection in the July Pipsticks Classic pack! I liked that some of the stickers were retro, some were summery, and some looked good enough to eat! I am sad that I can't travel this summer but I can still have my planner looking like a day at the beach. I also use the stickers on snail mail and share the rest with my daughters. These would look great in a bullet journal and I would love to know if you sticker bomb with your stickers. Let me know in the comments!
Are you getting any of Pipsticks' subscription?