Bokksu is a premium snack box that features authentic Japanese snacks, as well as a tea pairing to go with it. There are two levels to choose from: Classic Bokksu ($44.99 USD) includes an assortment of 20-25 premium Japanese snacks and a tea pairing; Tasting Bokksu ($29.99 USD) includes 10-14 premium Japanese snacks and a tea pairing. Both boxes offer a discount for longer terms. The snacks sent are not easily found outside of Japan and this subscription ships internationally from Japan. Shipping is already included in the price. I am reviewing the Classic Bokksu.
Other Japanese snack subscription services use mass-produced mainstream snacks that can be readily found in most Asian markets outside of Japan. Bokksu directly sources its artisanal snacks from local snack makers in Japan (some of whom have been around for over 200 years!). We only curate high quality and gourmet snacks, never filler items. We are also the ONLY service that handselects a tea pairing for each box to complement that month's flavors.
DEAL: Save $5 on your first box with coupon code HELLO.
NOTE: Your first box will be the Seasons Of Japan, shown here.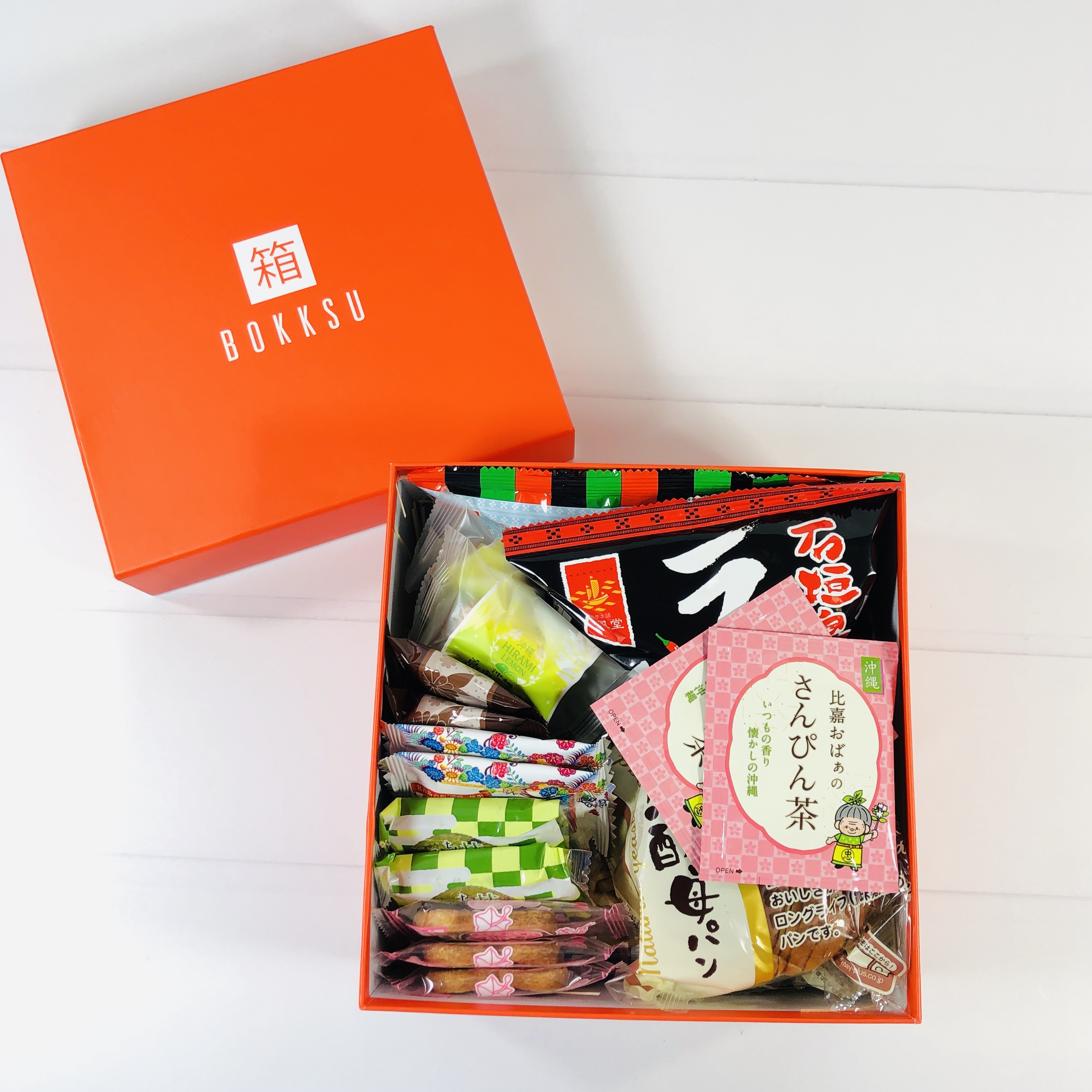 As always the snacks are packed in there so nicely.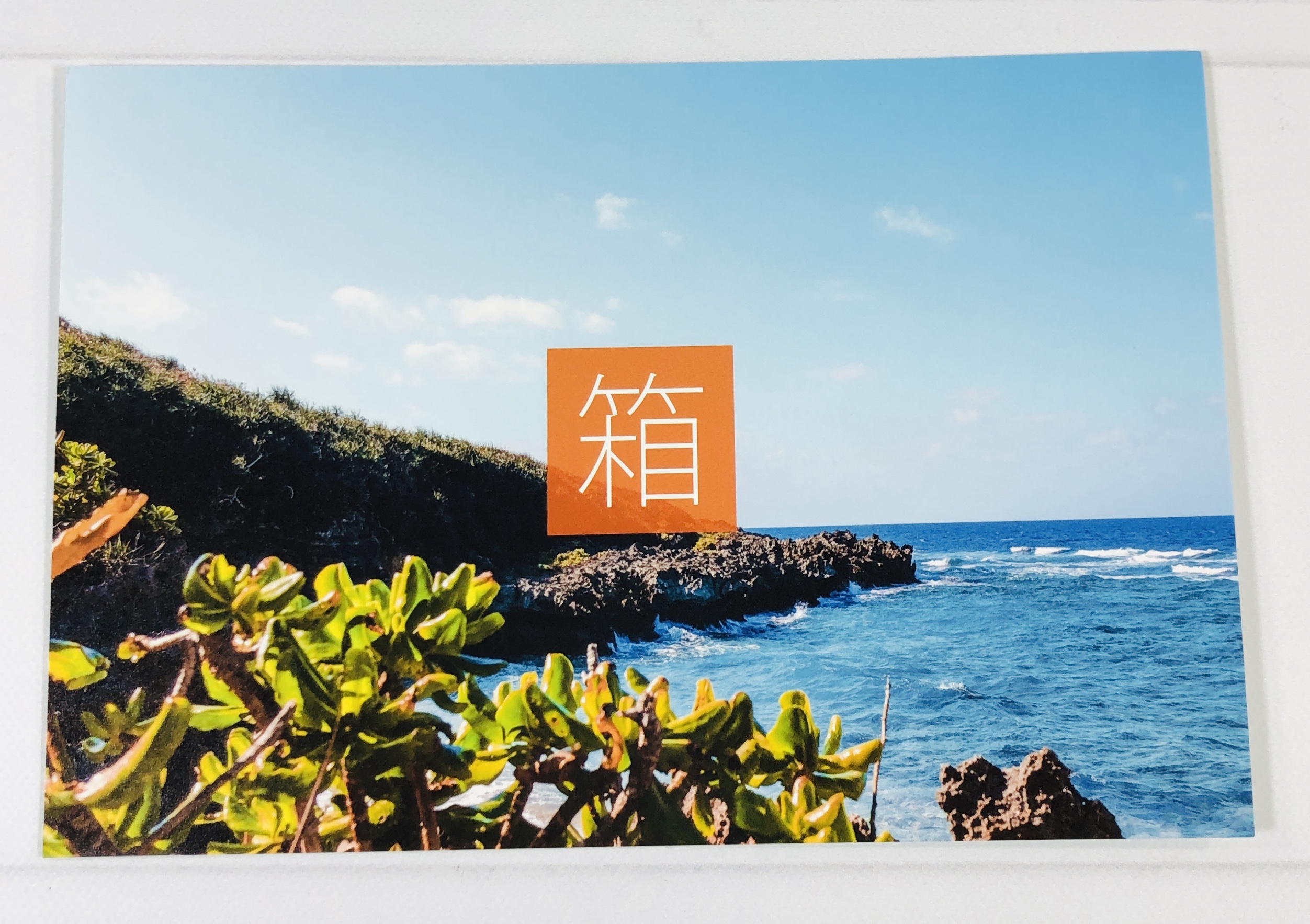 When I opened my box I found a card on top. I'm propping this one on my desk as art, I love an ocean view!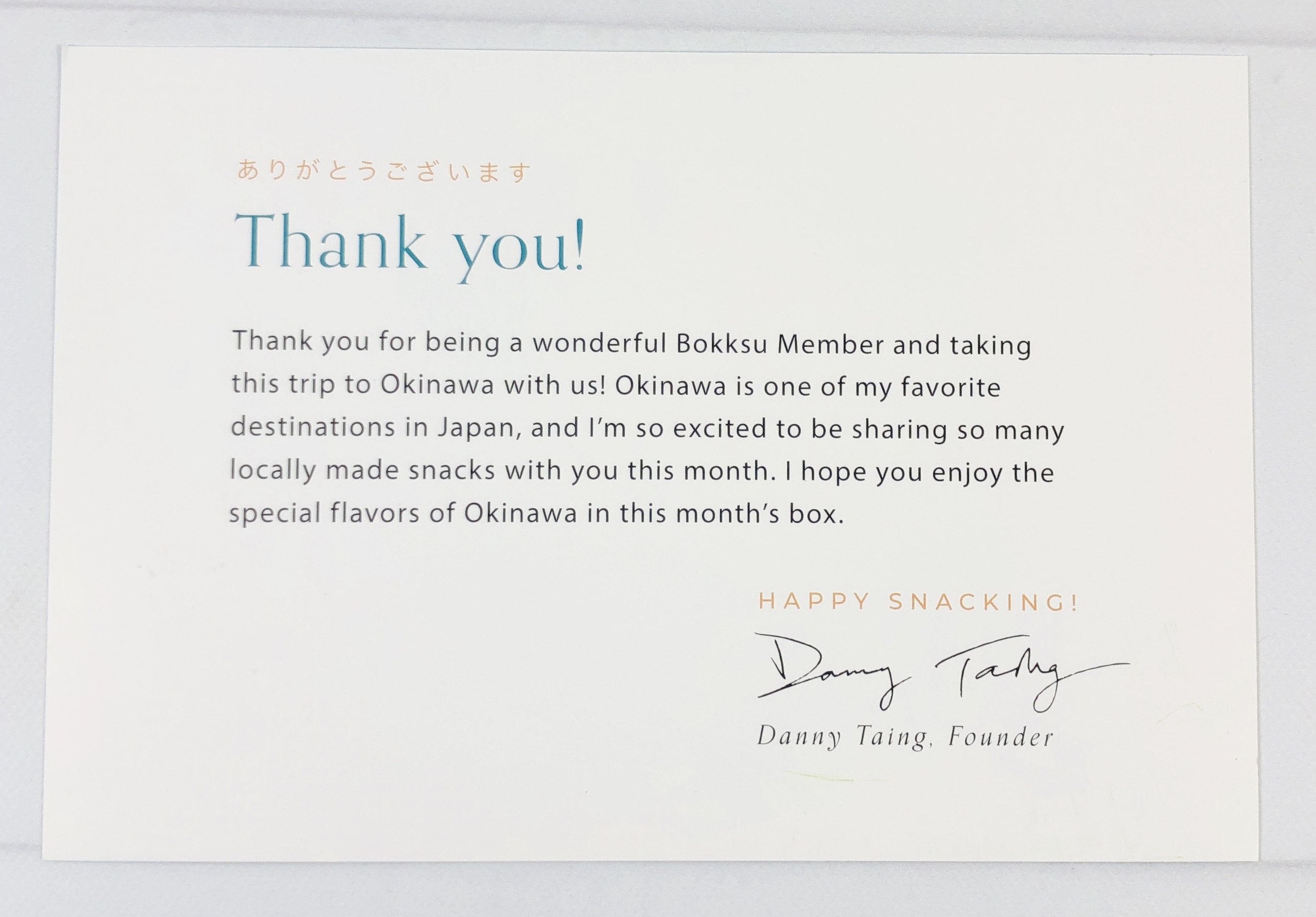 The back of the card thanked me for being a member and said we're going to Okinawa. I had no idea Okinawa had beautiful beaches so now I want to visit!
That same beautiful view was on the cover of the informative booklet, which has had a recent makeover.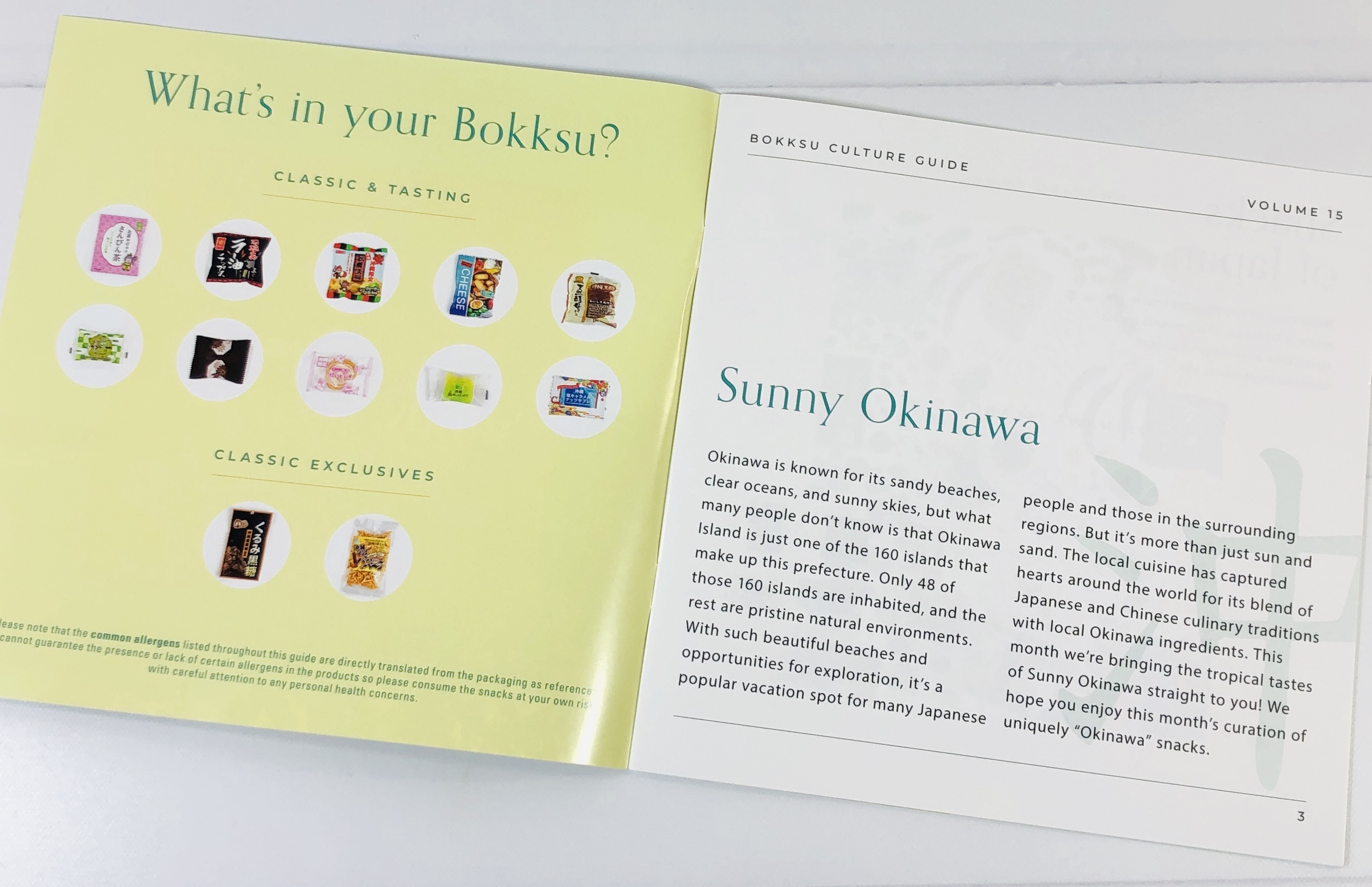 July's theme is SUNNY OKINAWA. Both levels of Bokksu come with this booklet. The pic on the left tells me which items are in my box and the other page tells me about our featured prefecture.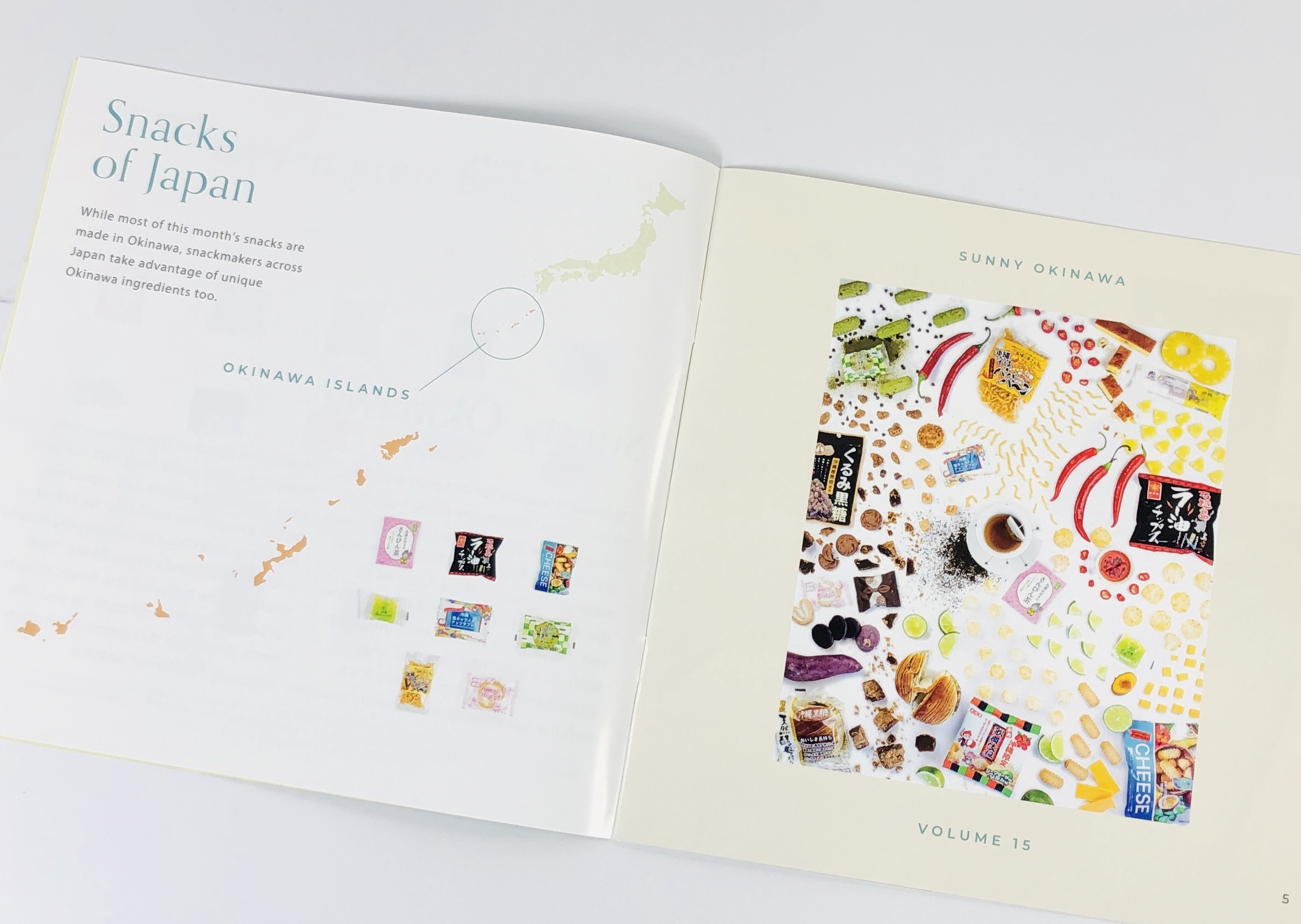 I love the artsy page with all of the snacks and featured flavors laid out.
Each product was shown and lists brand name, common allergens, and a description.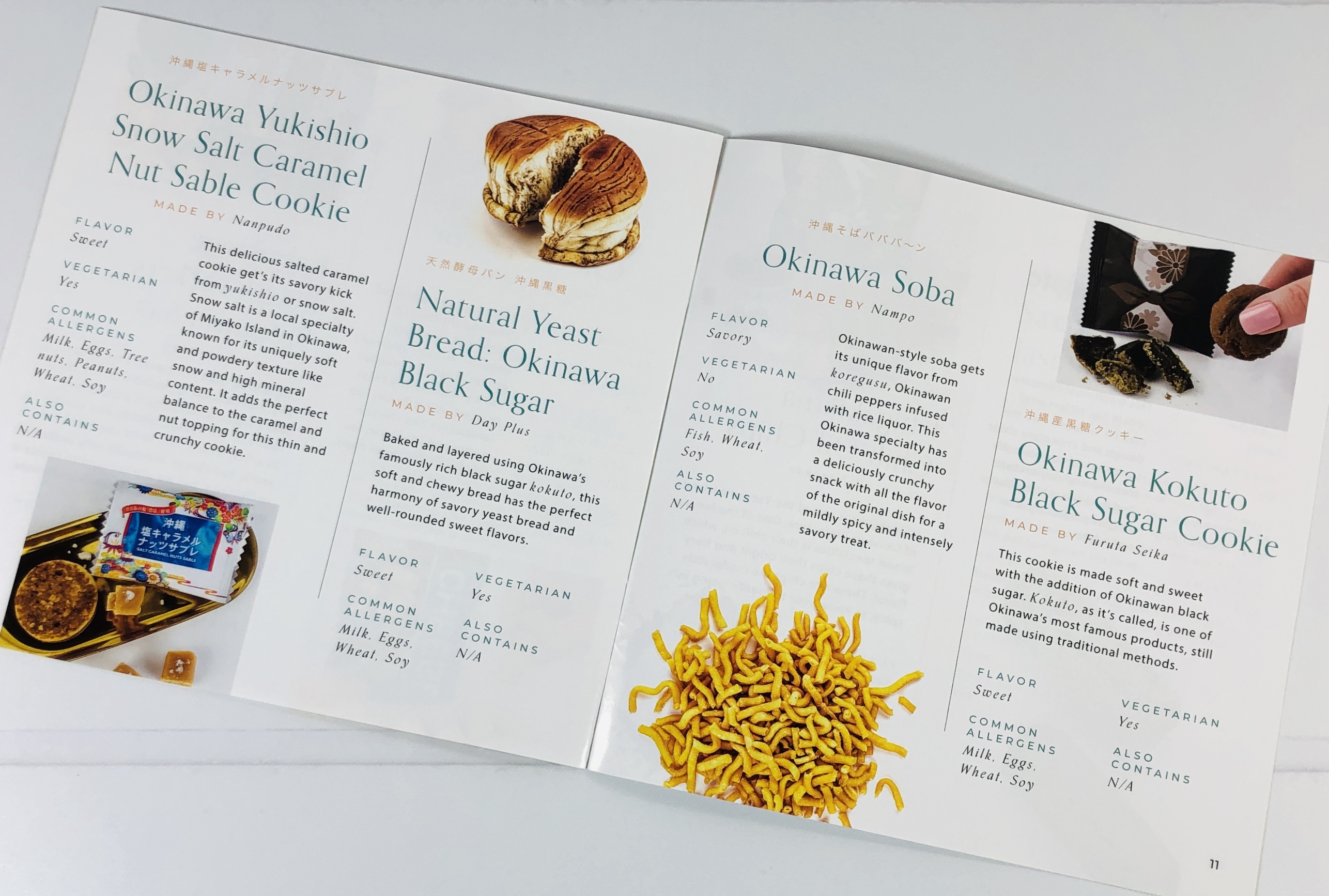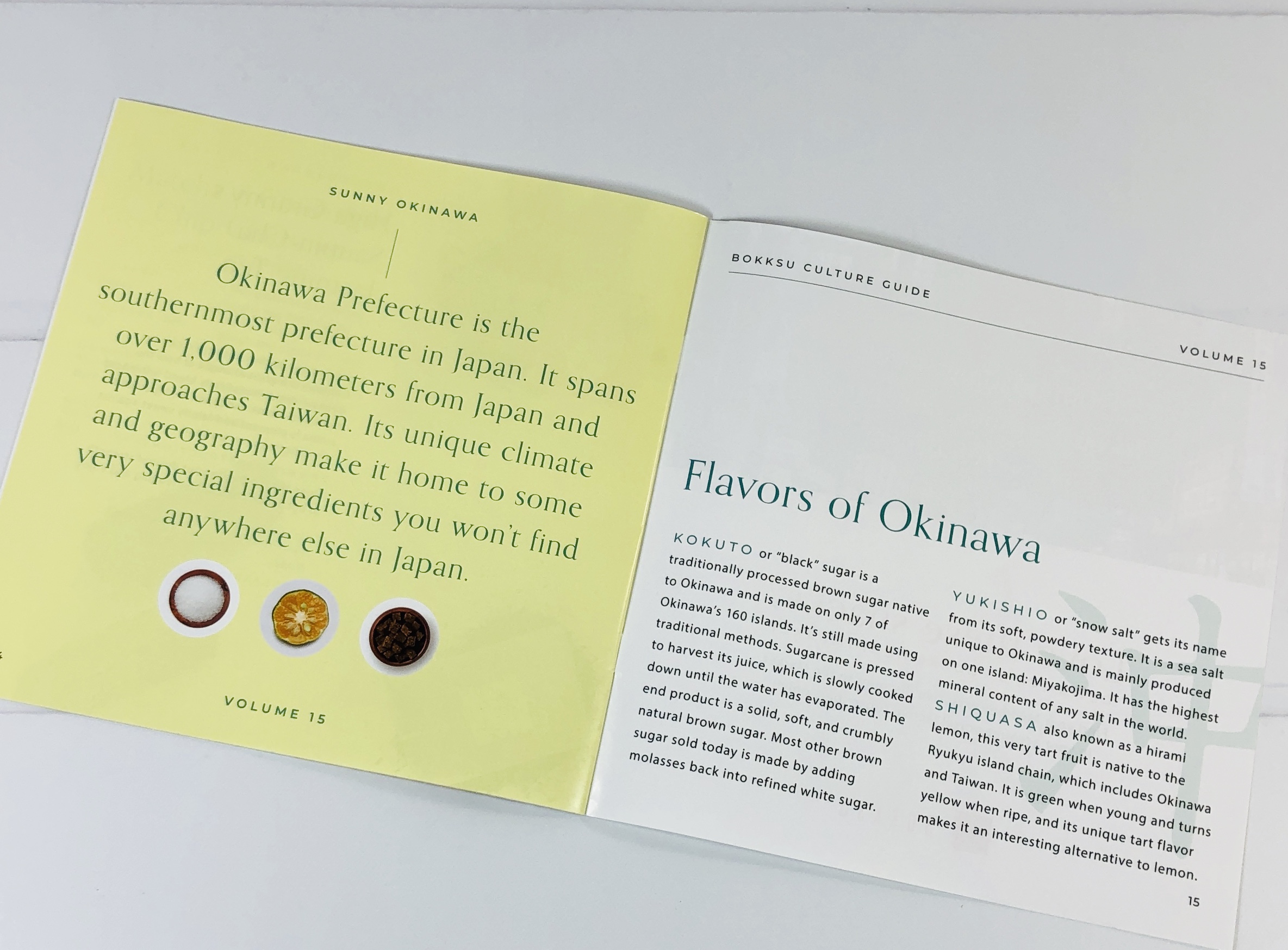 More info on the prefecture and also the flavors of Okinawa.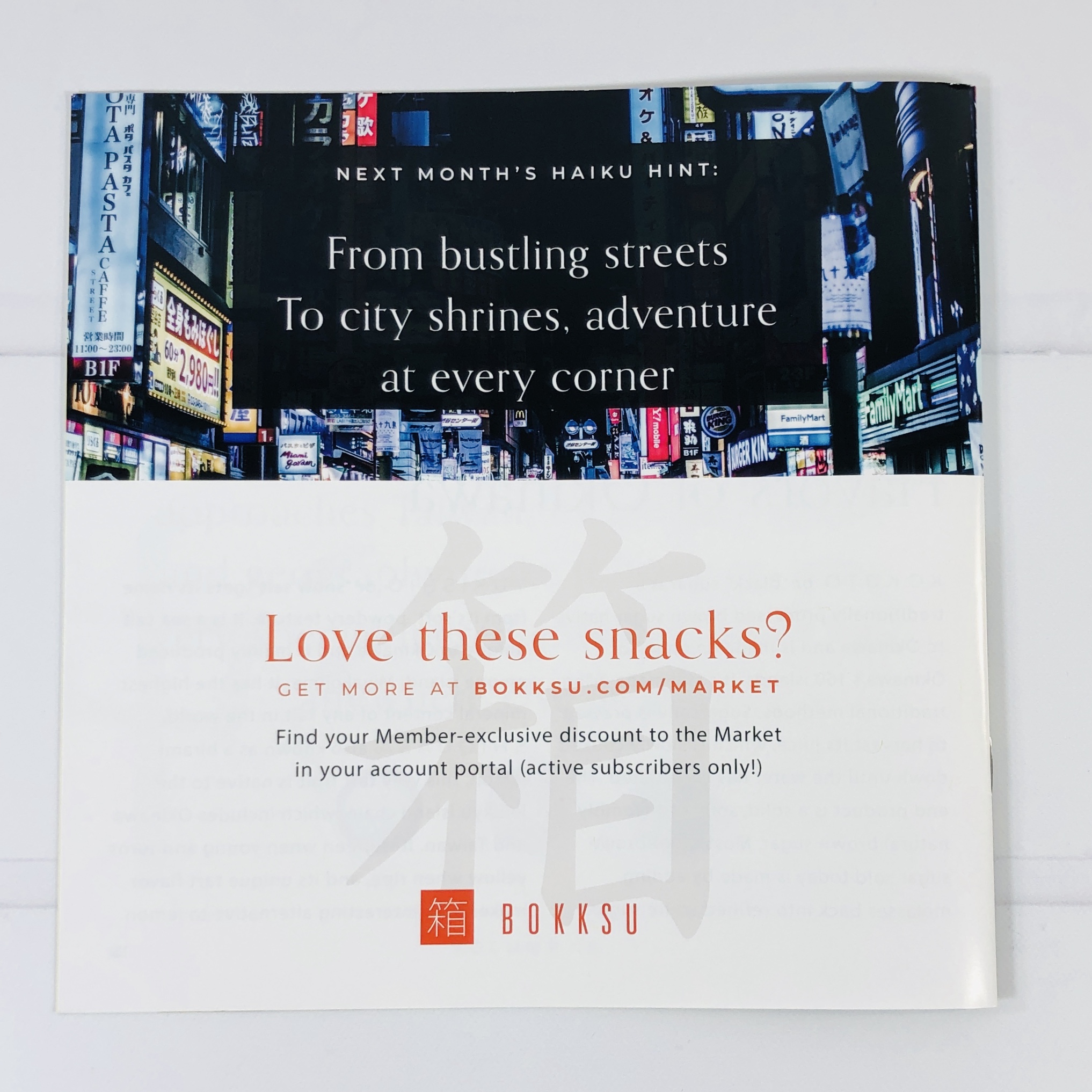 The back of the mag had a glimpse at the next box theme! I have no idea what it is – Tokyo? Kyoto?
Everything in the July 2020 Classic Bokksu!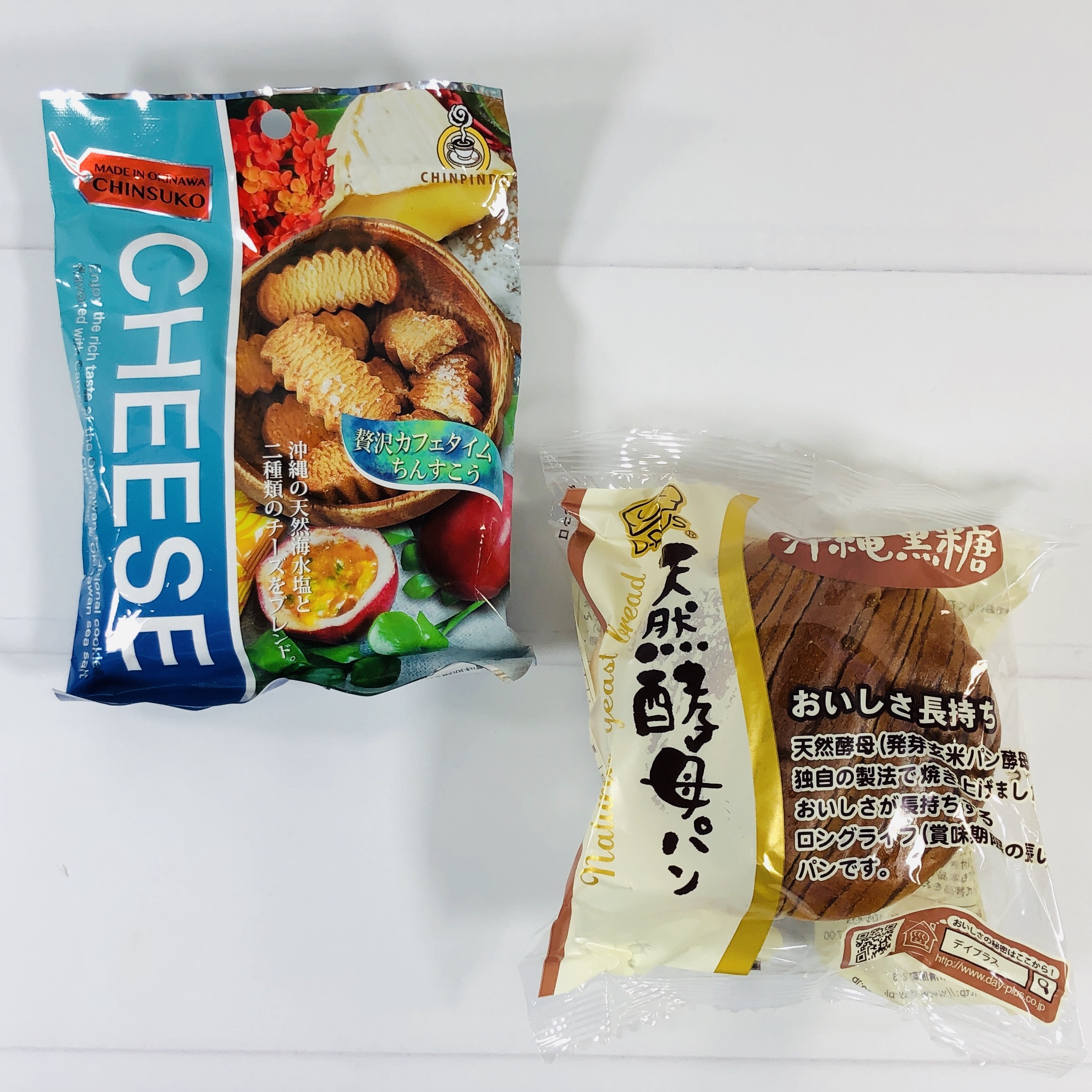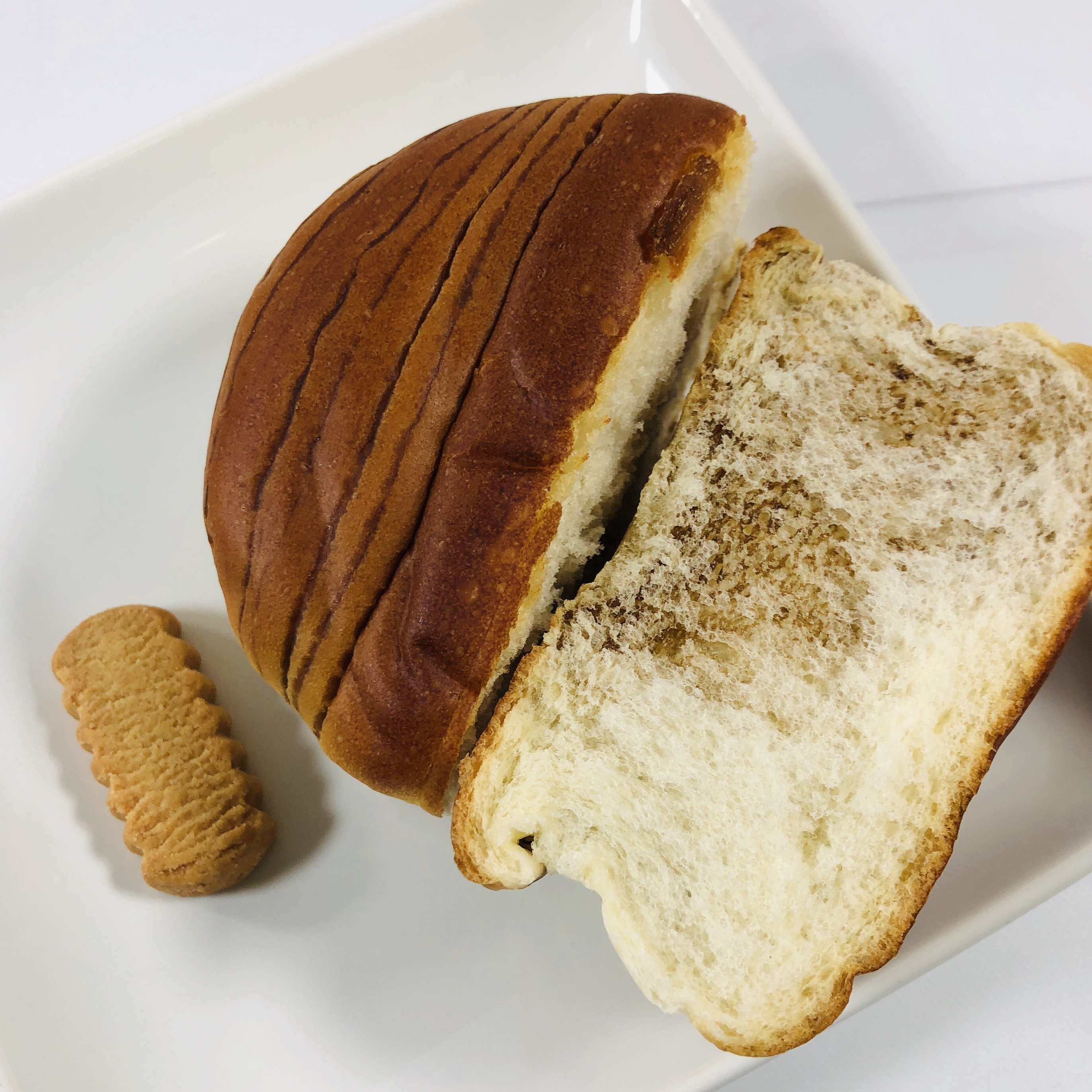 Luxury Cafe Time Chinsuko: Cheese Flavor is a shortbread cookie and they were individually wrapped inside the bag. It's supposed to have some savory cheese flavor but I couldn't really taste much, but there was a hint of salt. My daughter said she could smell the cheese but not taste it.
Natural Yeast Bread: Okinawa Black Sugar Black sugar is a common ingredient in this month's box and you can detect a hint of it in this lightly sweet bread roll.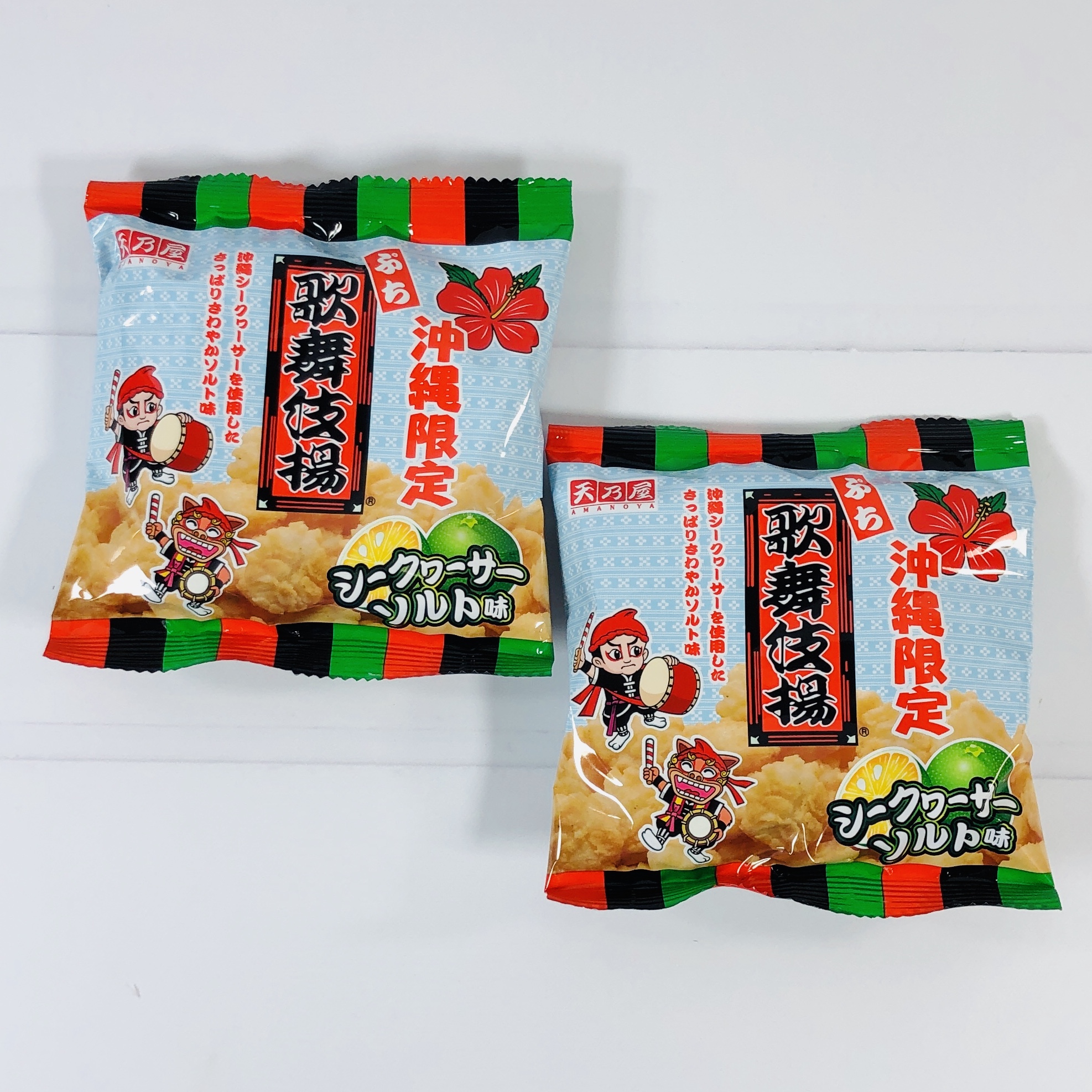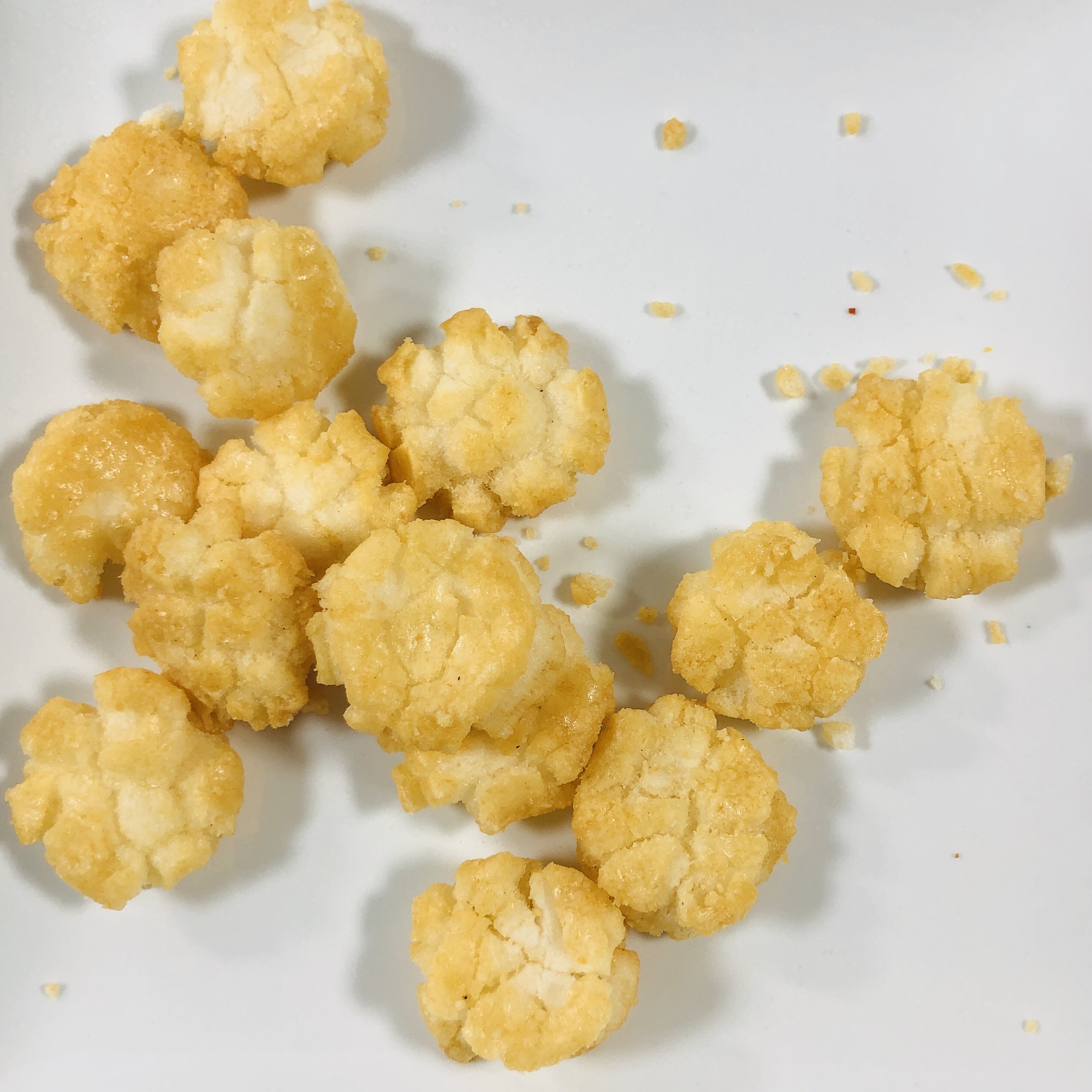 Kabukiage Rice Crackers: Shiquasa Salt I love to get crispy crackers like these ones, they are buttery and so tasty. It has a hint of lime and something fishy, like shellfish. So good!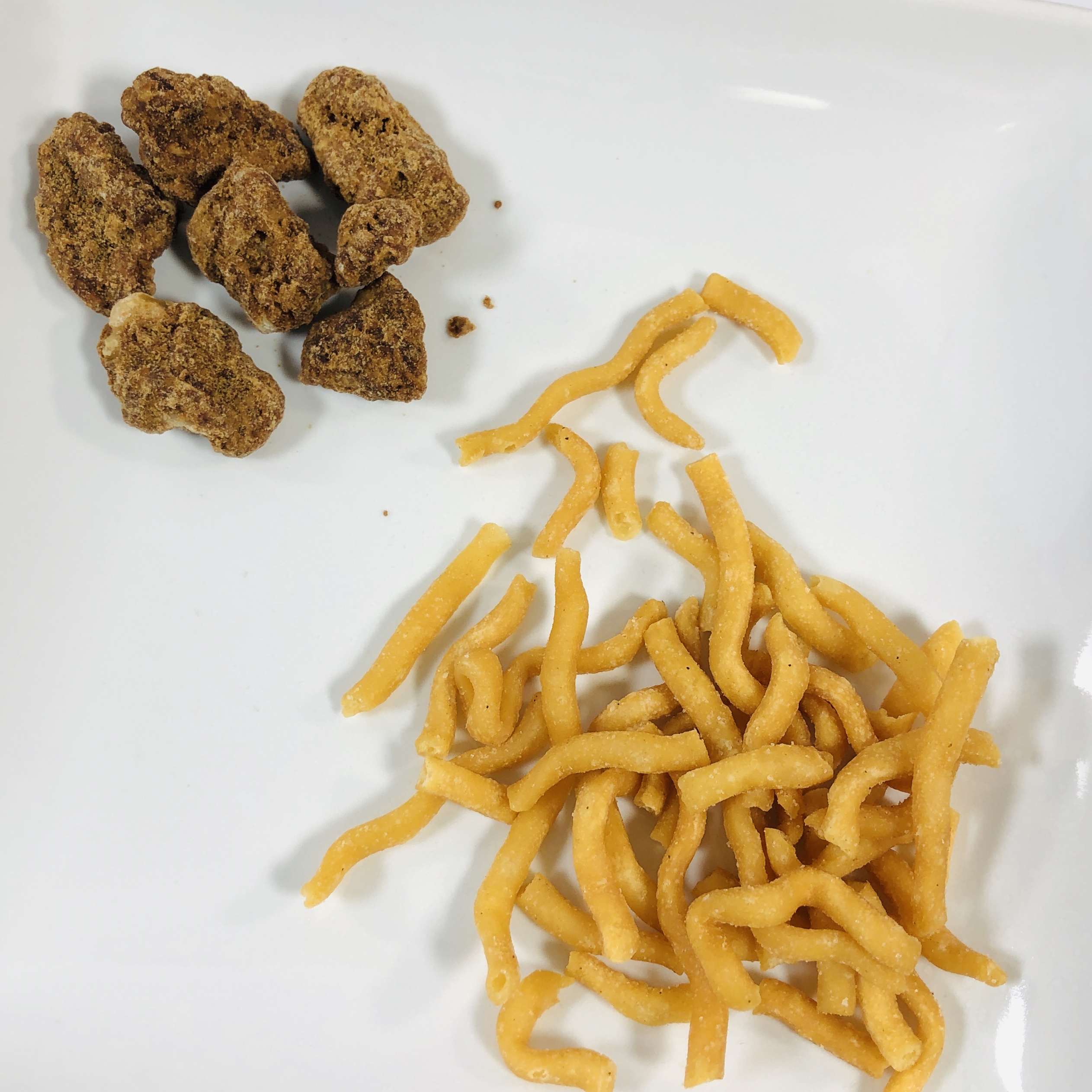 Kokuto Black Sugar Candied Walnuts are absolutely wonderful. They are walnuts coated with sugar but the sugar is kind of caramelized but not buttery. It's hard to describe but amazing.
Okinawa Soba are kind of like a cross between chow mein and dried ramen noodles, but with a bit of a spicy bite. So good, my husband asked for more.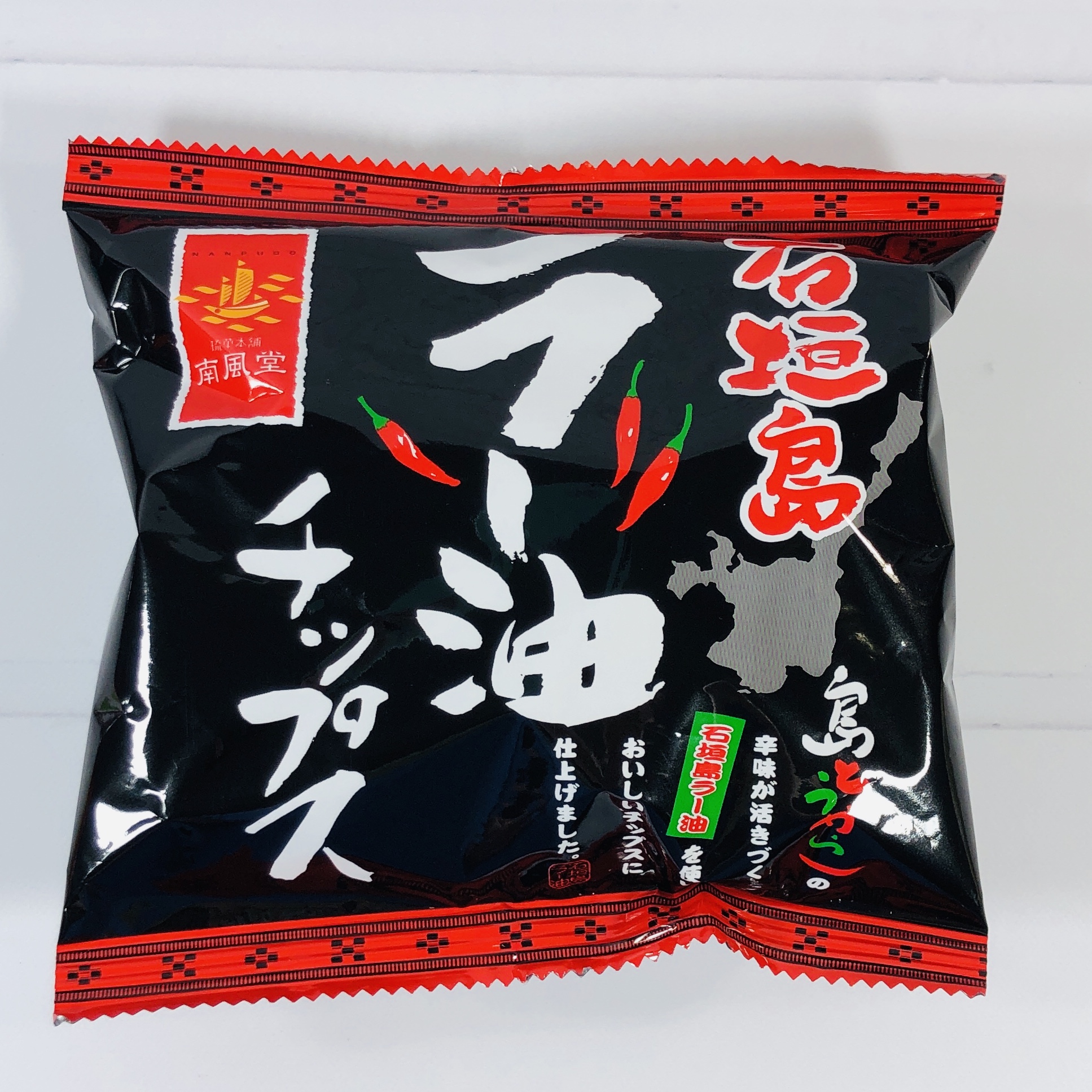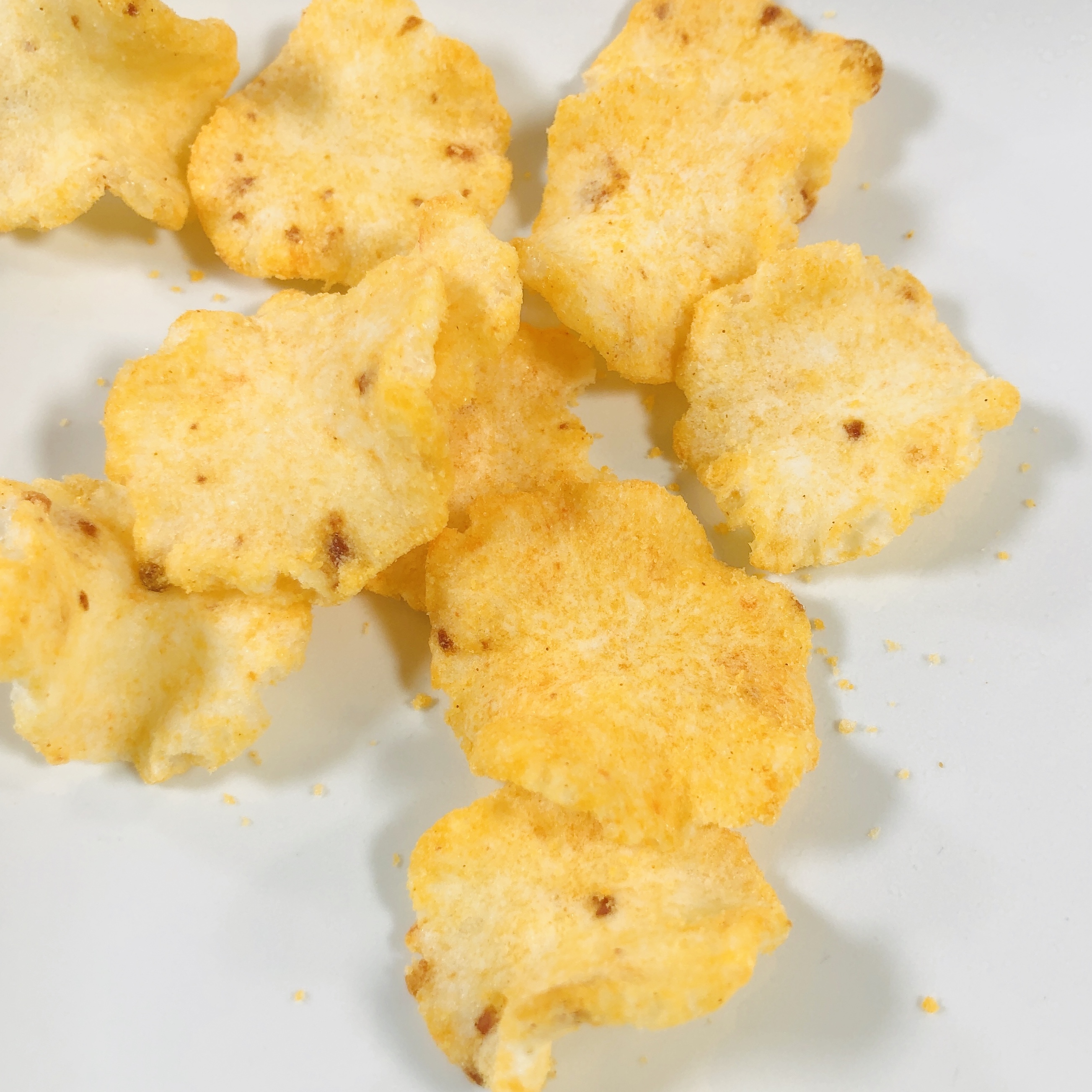 Ishigakijima Chili Oil Chips have a hint of a shellfish flavor but the spice level and crunch are perfect. I wish we had snacks like this at my grocery store!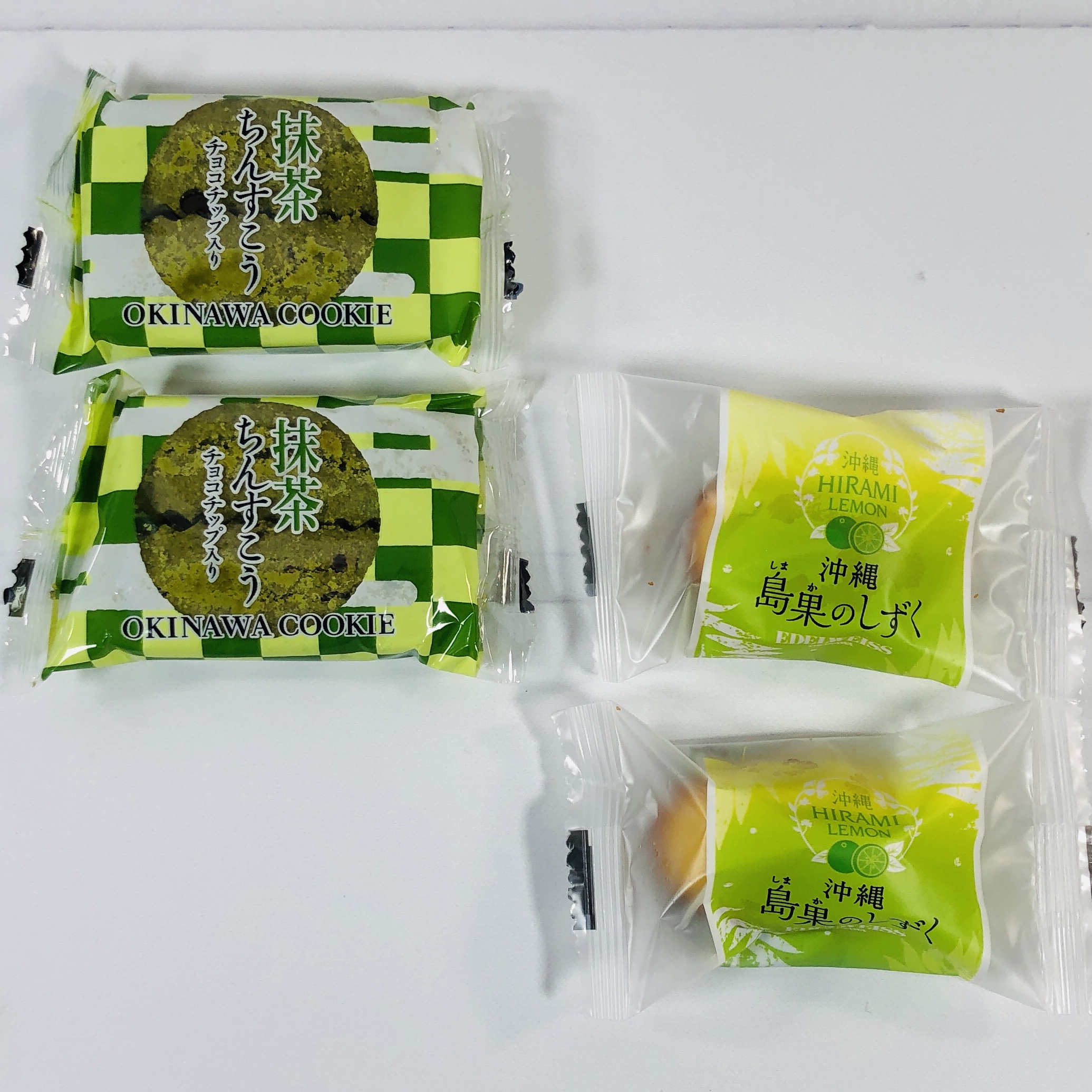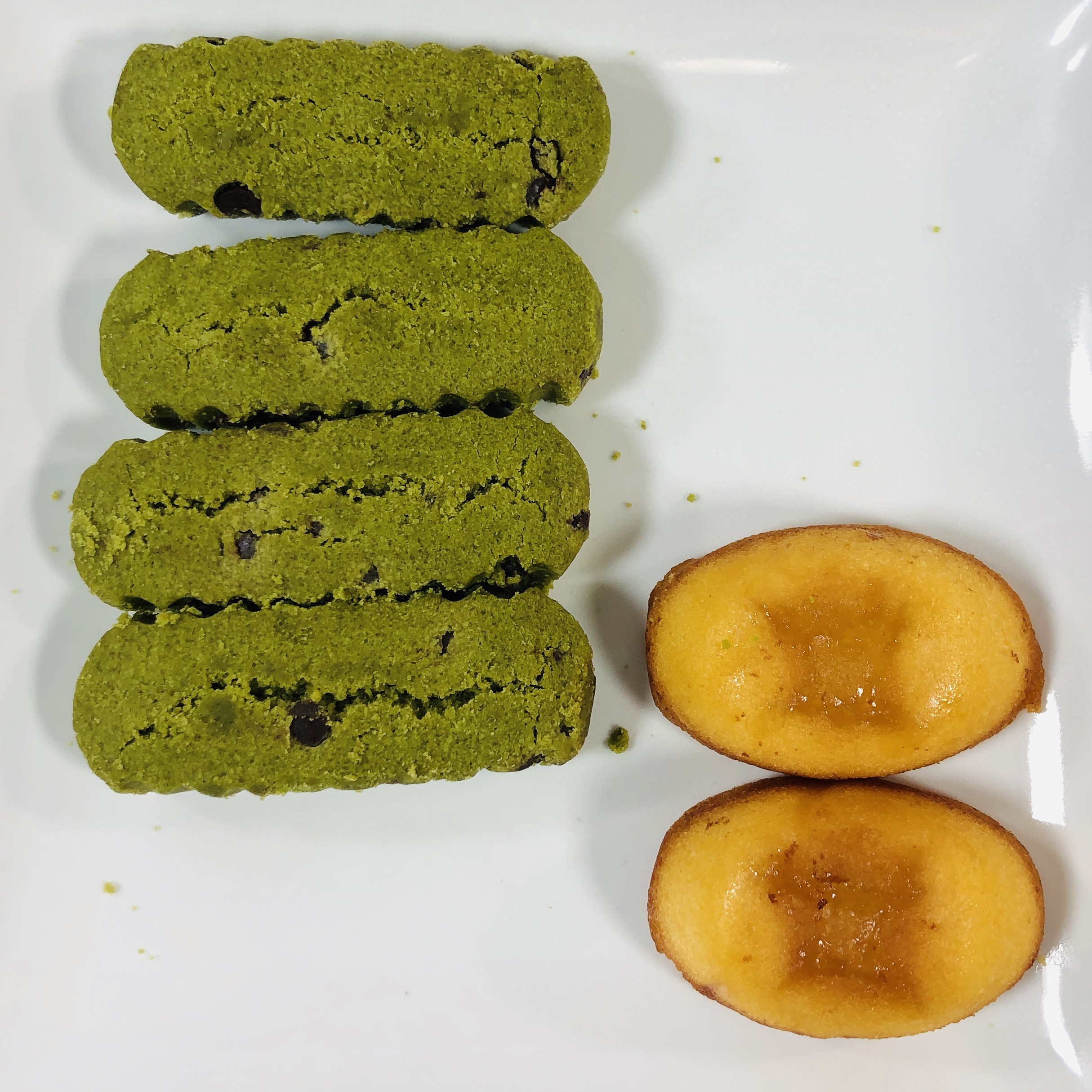 Matcha + Chocolate Chip Chinsuko has a crumbly shortbread texture and that classic matcha flavor, and the chocolate chips keep it interesting.
Okinawa Island Fruit Drops: Hirami Lemon Madeleine has a spongecake texture and the hint of jam on top gives it amazing citrus flavor, like a cross between lemon and lime.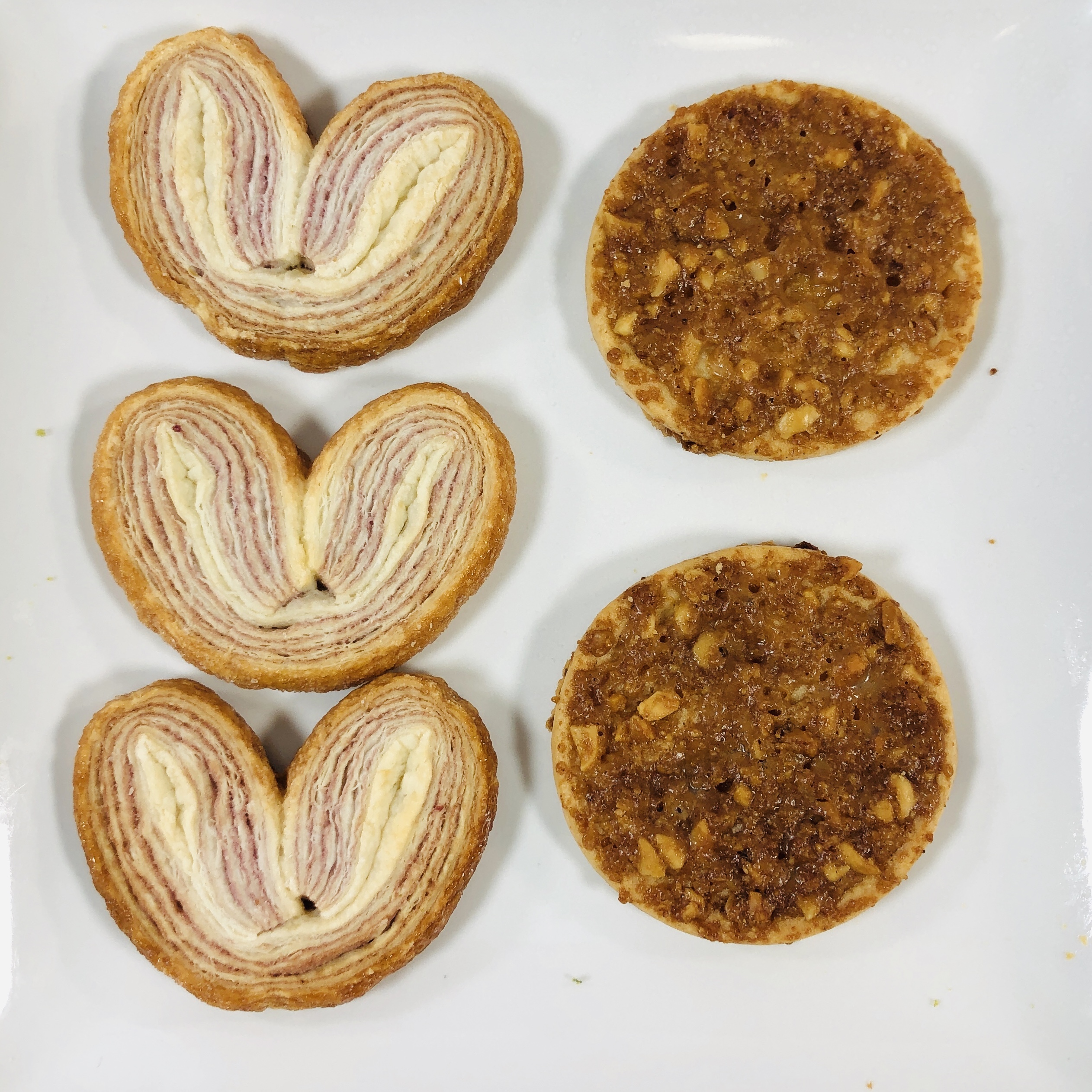 Okinawa Exclusive Mini Genji Pie With Beniimo is a classic flaky palmier but with the addition of a lovely purple ribbon of yam. It doesn't really affect the flavor at all as far as I can tell.
Okinawa Yushiko Snow Salt Caramel Nut Sable Cookie is a buttery cookie on the bottom with a sweet peanut flavored crispy caramel topping. So tasty, with a hint of salt too.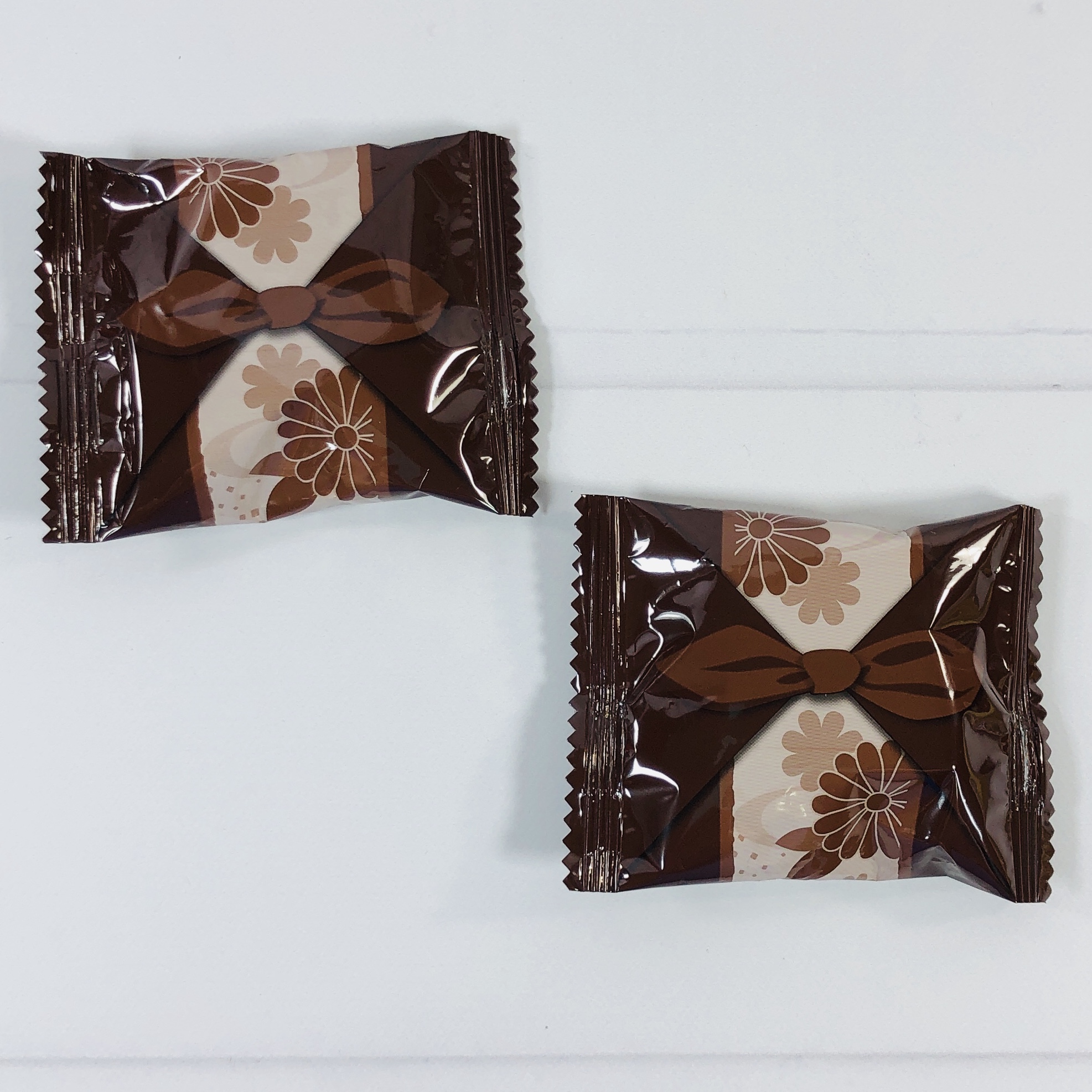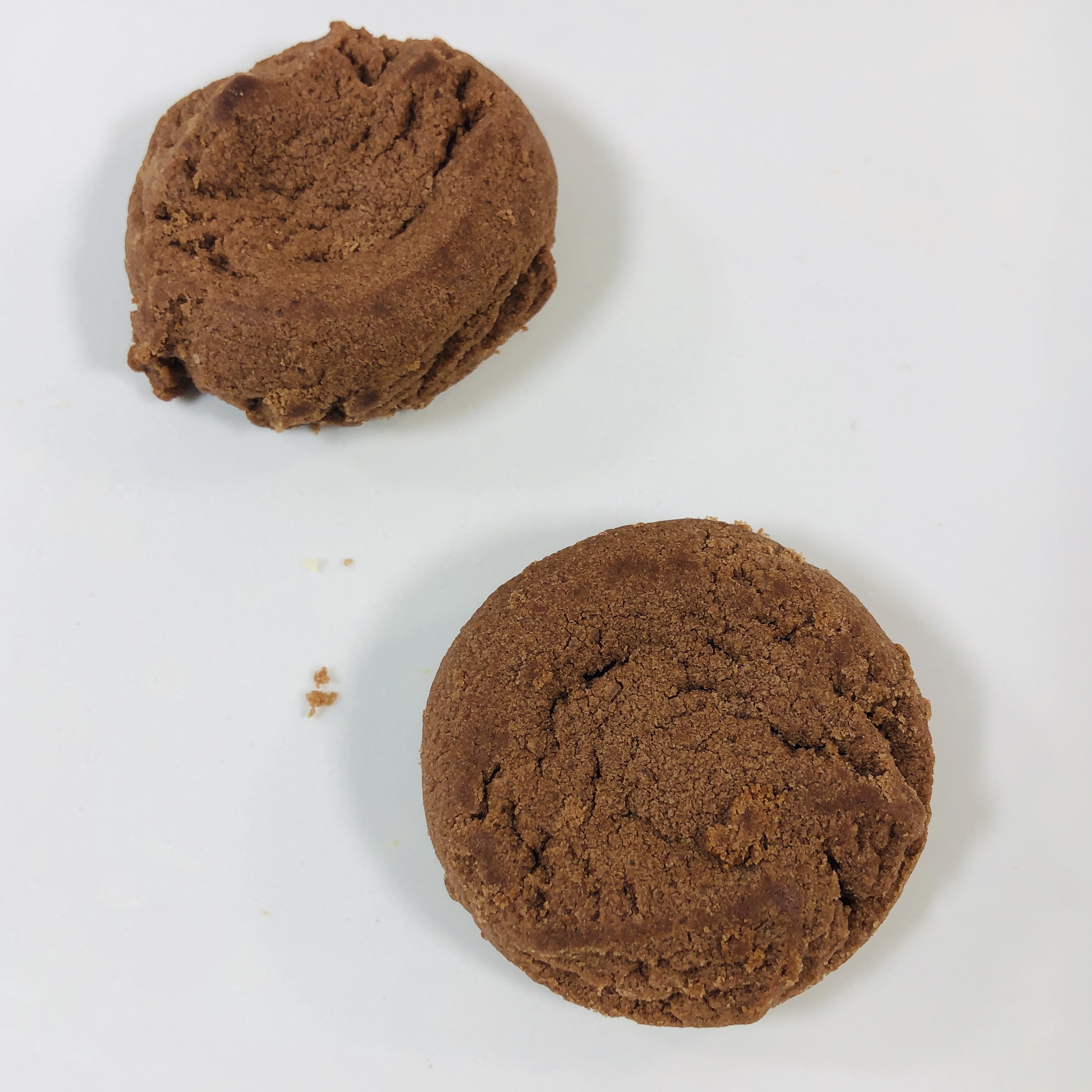 Okinawa Kokuto Black Sugar Cookie I thought this was a soft-baked chocolate cookie but the flavor is actually "black sugar" and I'm not sure how to describe it. It is tasty and unique, almost with a hint of mocha.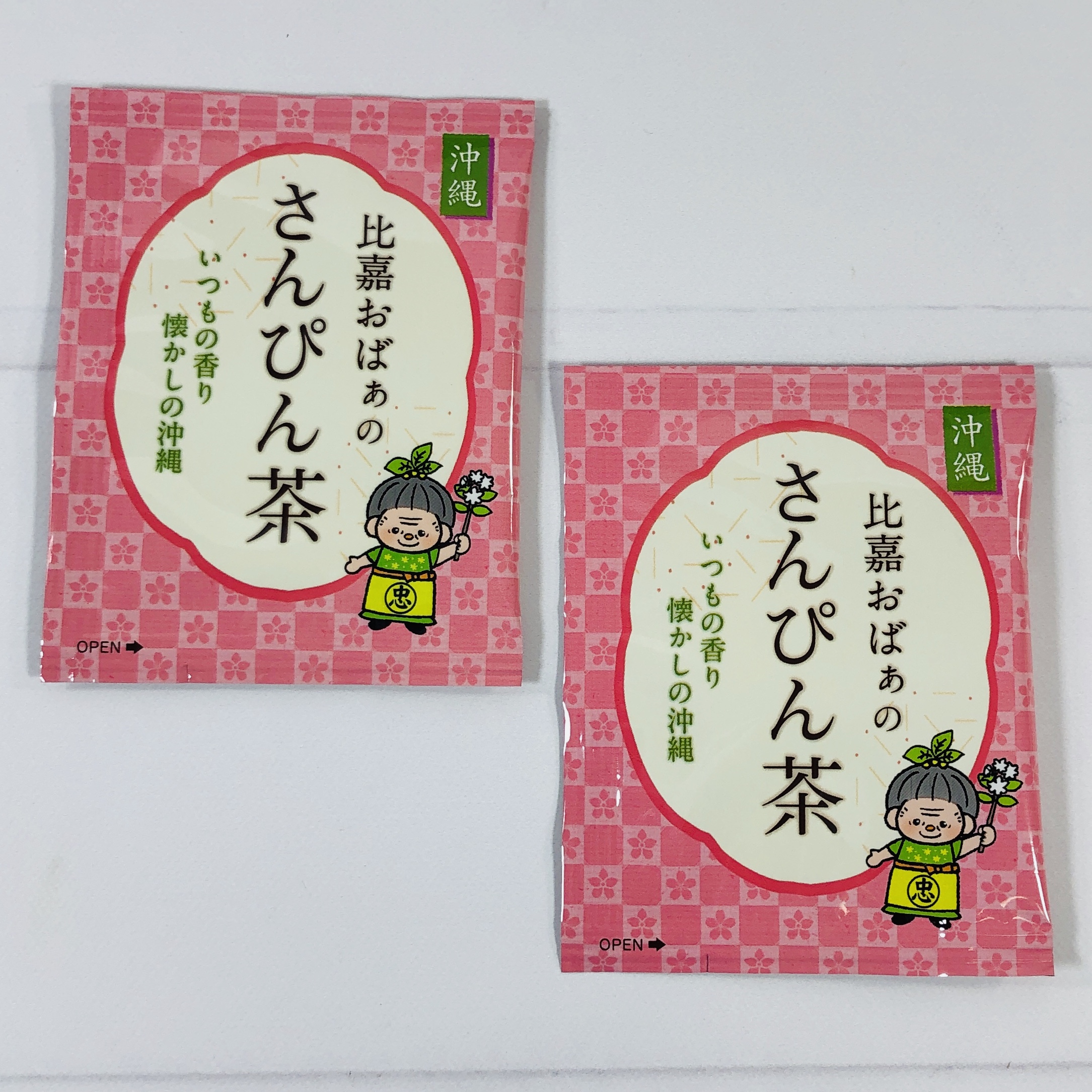 Higa Granny's Sanpin Cha Jasmine Tea I like about 3 flavors of green tea and jasmine is on that short list! It has that soft floral fragrance and almost a hint of honey after steeping. I used 8 ounces of water and didn't let it boil. I steeped for 3 minutes and it was perfect. Too hot where you live? Pour it over ice!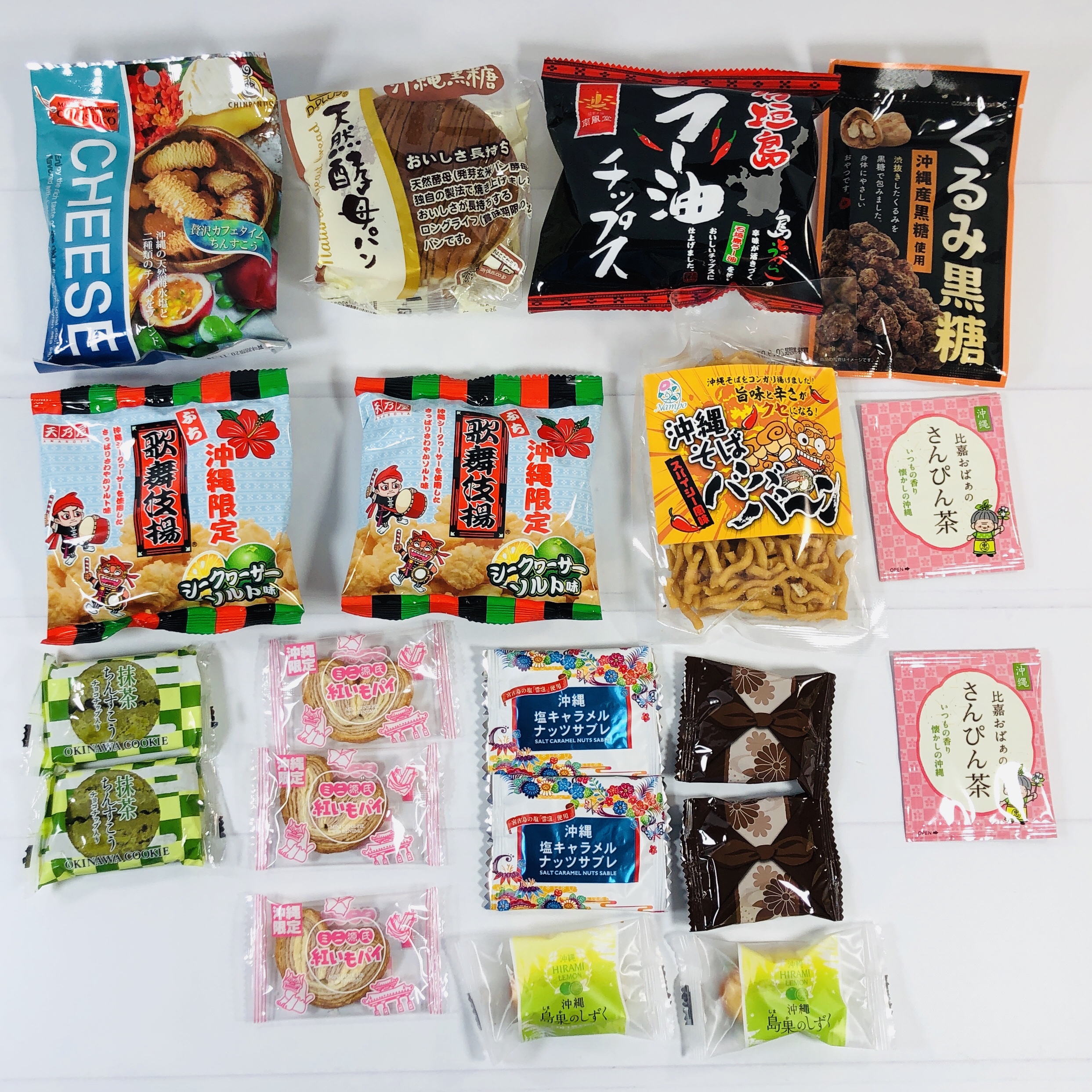 There were so many delicious snacks in the July Bokksu! I never knew black sugar was a thing but I have had it in several different ways now and I wish I could describe it better, molasses it isn't. My daughter usually goes through the box and sets aside snacks she is willing to try and she told me she would eat all of them this month, score! It's always hard to pick a favorite but I really enjoyed the tea, walnuts, and crunchy rice crackers.
What's your favorite snack from this month's box?