Birchbox Grooming is a monthly grooming and lifestyle subscription for men. In every shipment, you'll receive 3-4 sample items that are smaller versions of what you can order from the Birchbox site. There are two versions – Birchbox Grooming Plus for $20 per month that includes a full-size lifestyle item, or regular Birchbox Grooming for $10 per month with no lifestyle item.
This is a review of the Birchbox Grooming Plus $20 per month box.
DEAL: For a limited time when you subscribe to Birchbox Grooming use one of the codes above to score a freebie!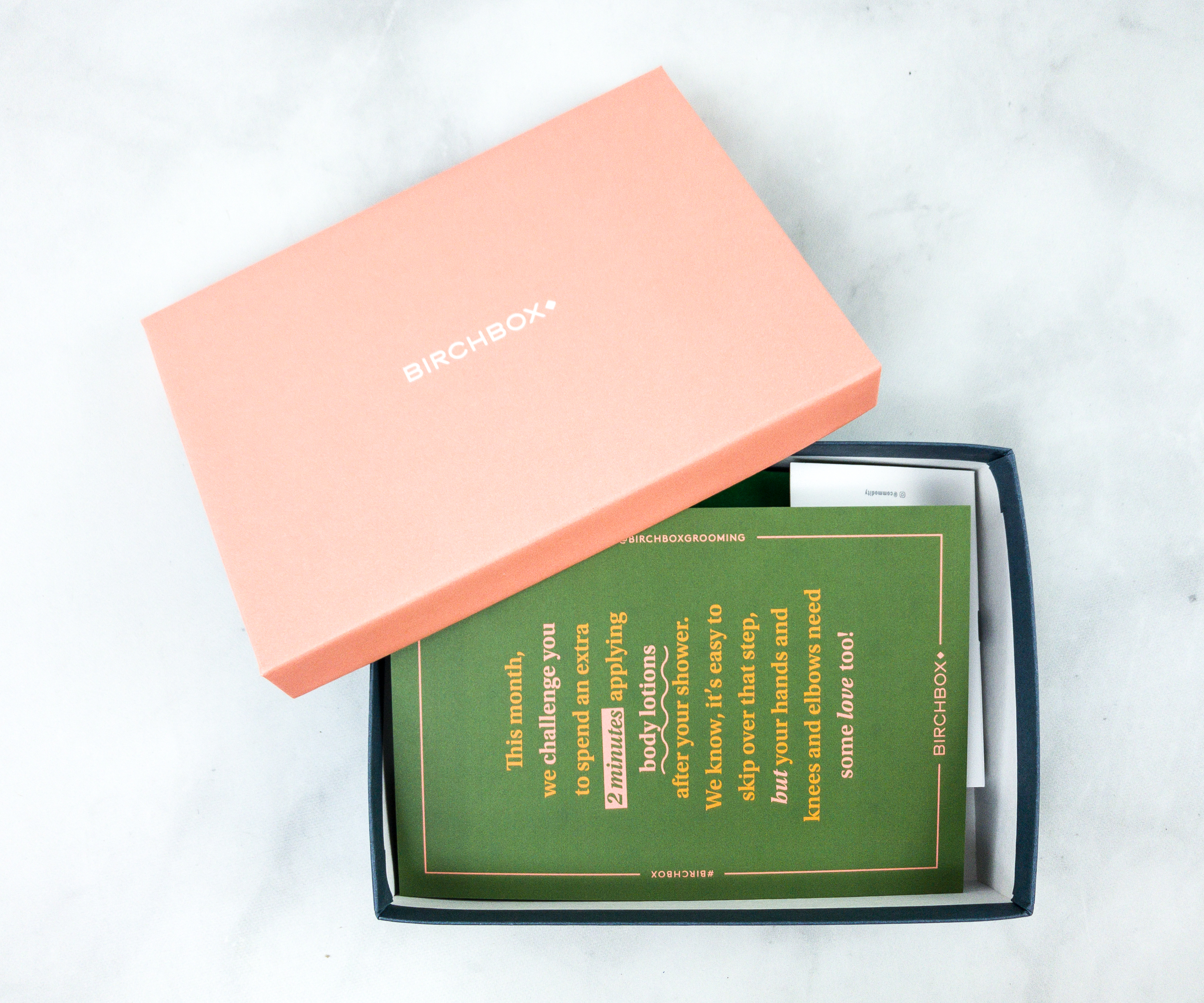 Birchbox has always been about the samples, so if you are a stickler for calculating in-box value, you'll have to do some math to figure the per ounce value. The cards show the price for the full-size version of the included items — they are available on the Birchbox site. You can see your box at birchbox.com/mybox.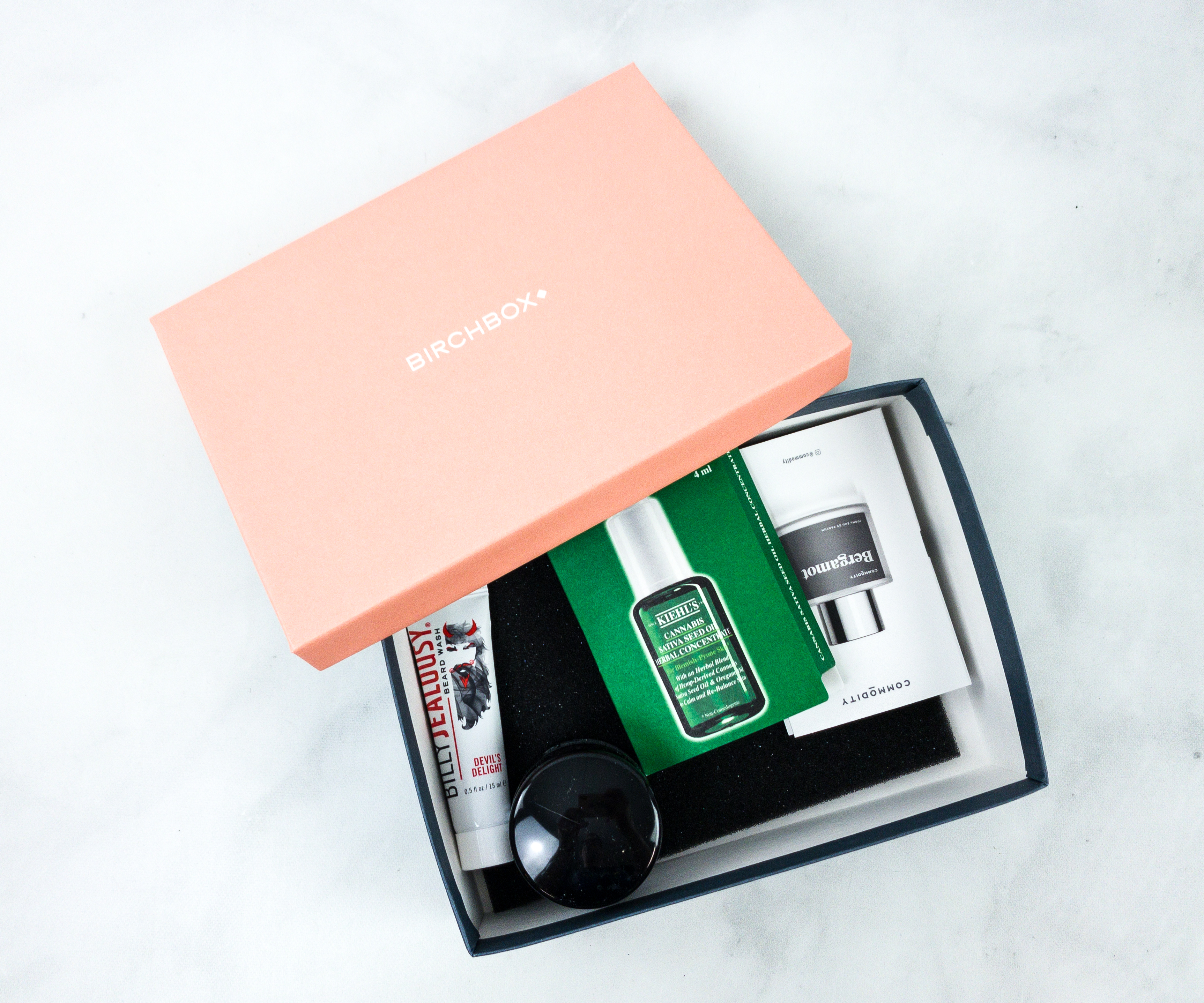 This month's lifestyle item fits in the box!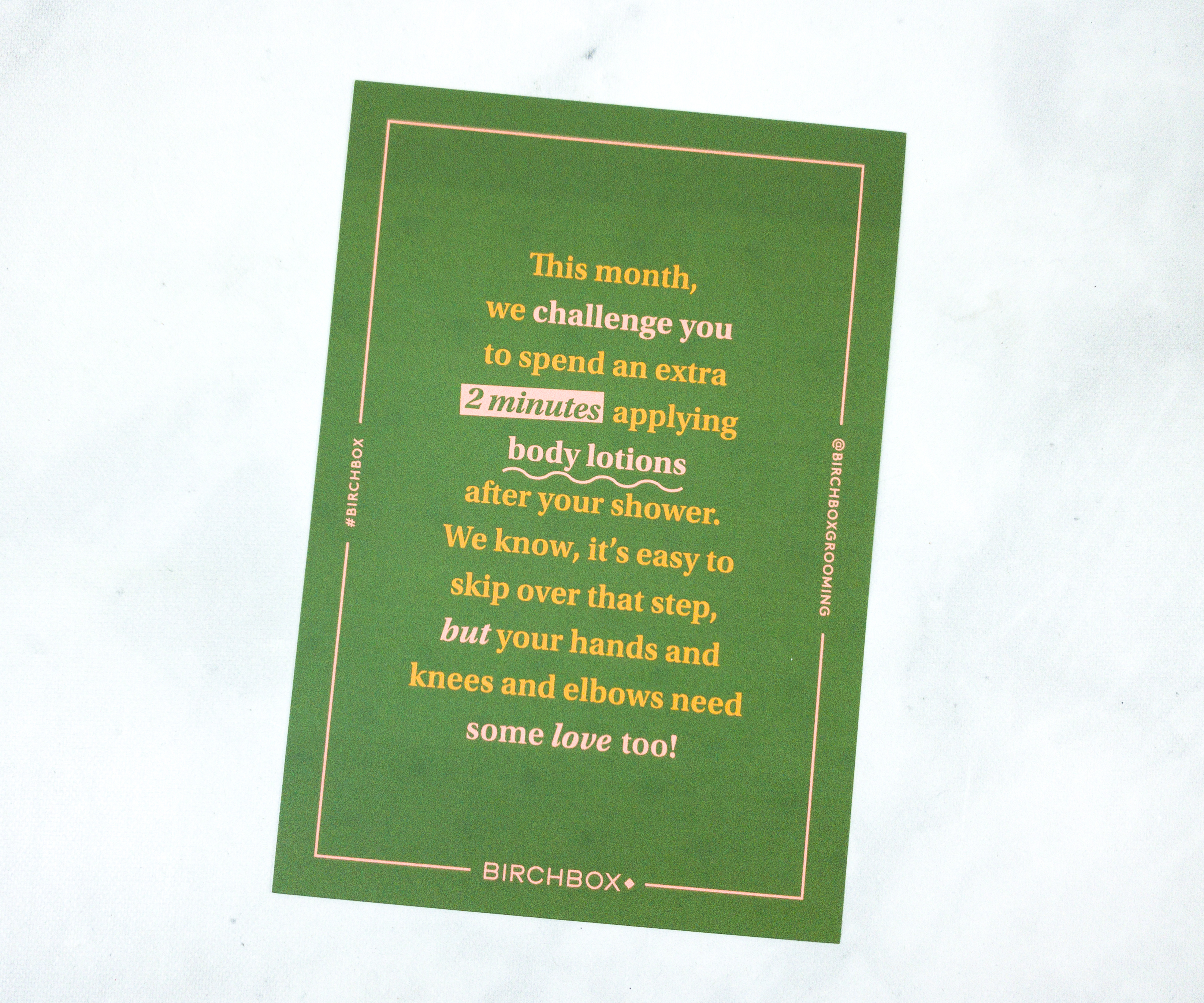 The box came with a card and we were given a challenge for this month!
This month, we challenge you to spend an extra 2 minutes applying body lotions after you shower. We know it's easy to skip over that step, but your hands and elbows need some love too!
This info card identifies the 5 samples in the box. It lists the price of the full-size version available on the Birchbox site, plus a brief tip on how to properly use it.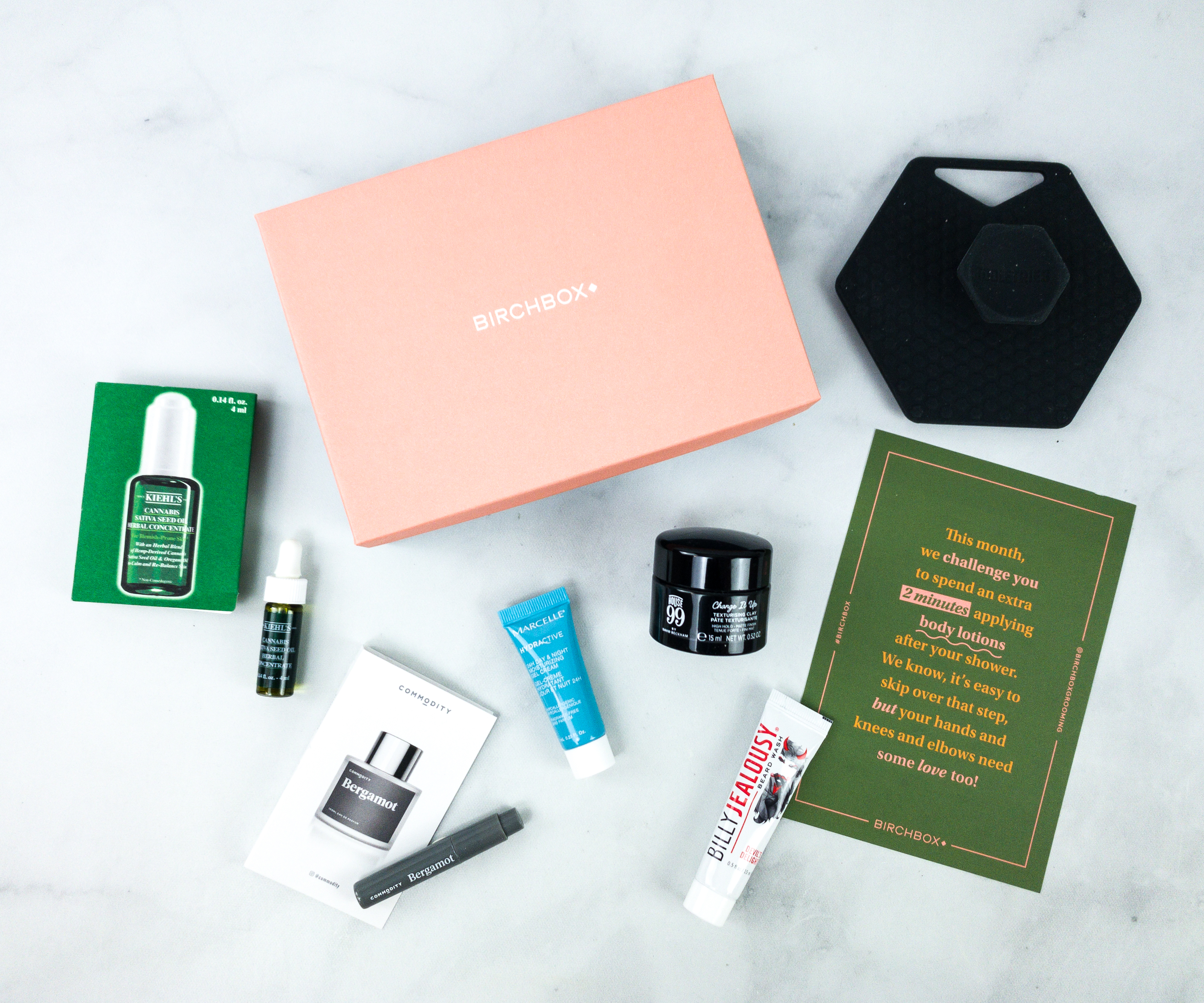 Everything in my July 2020 Birchbox!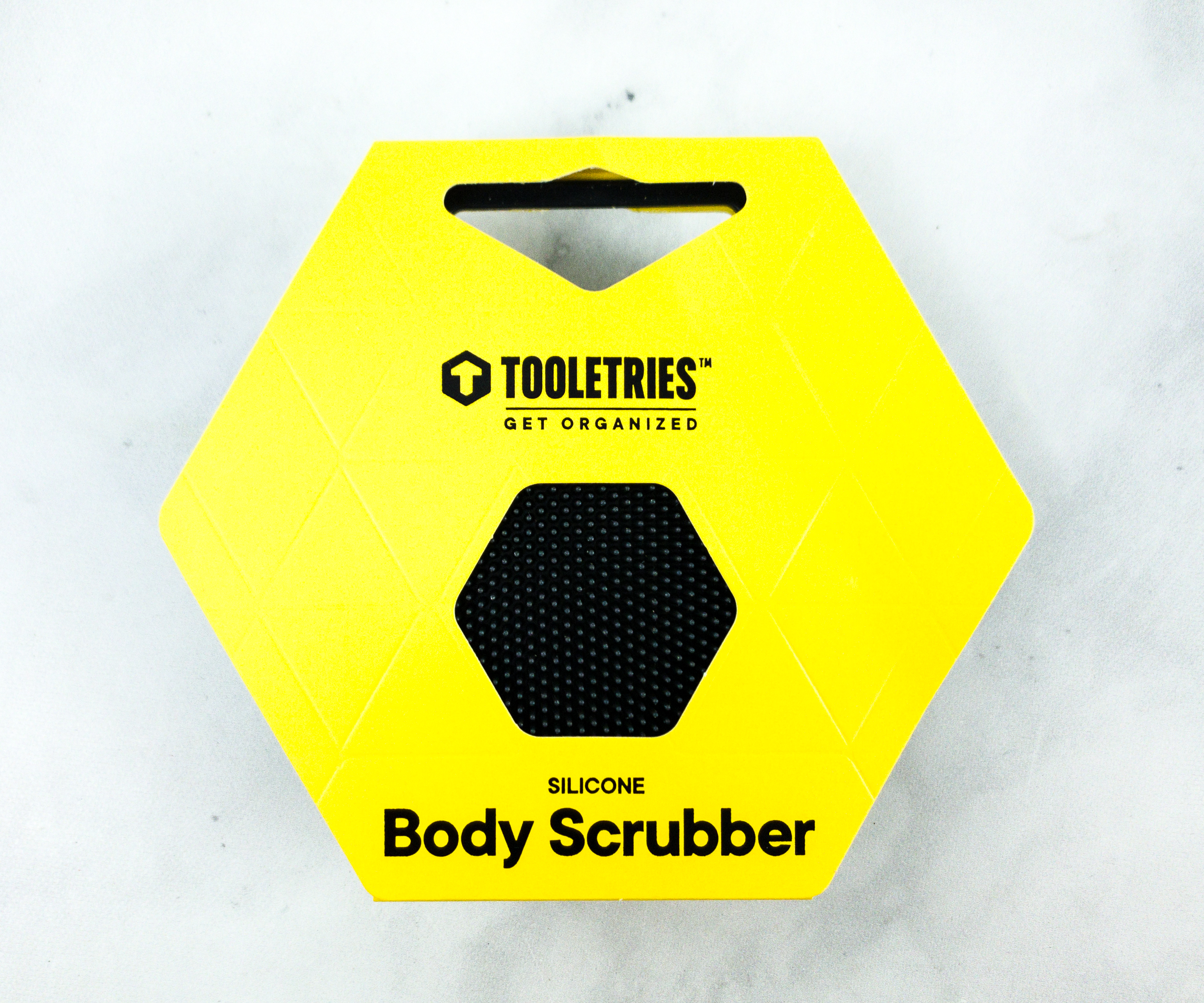 Tooletries Silicone Body Scrubber ($15) This month's lifestyle item is a silicone body scrubber. Since it's made with 100% silicone, it doesn't accumulate bacteria!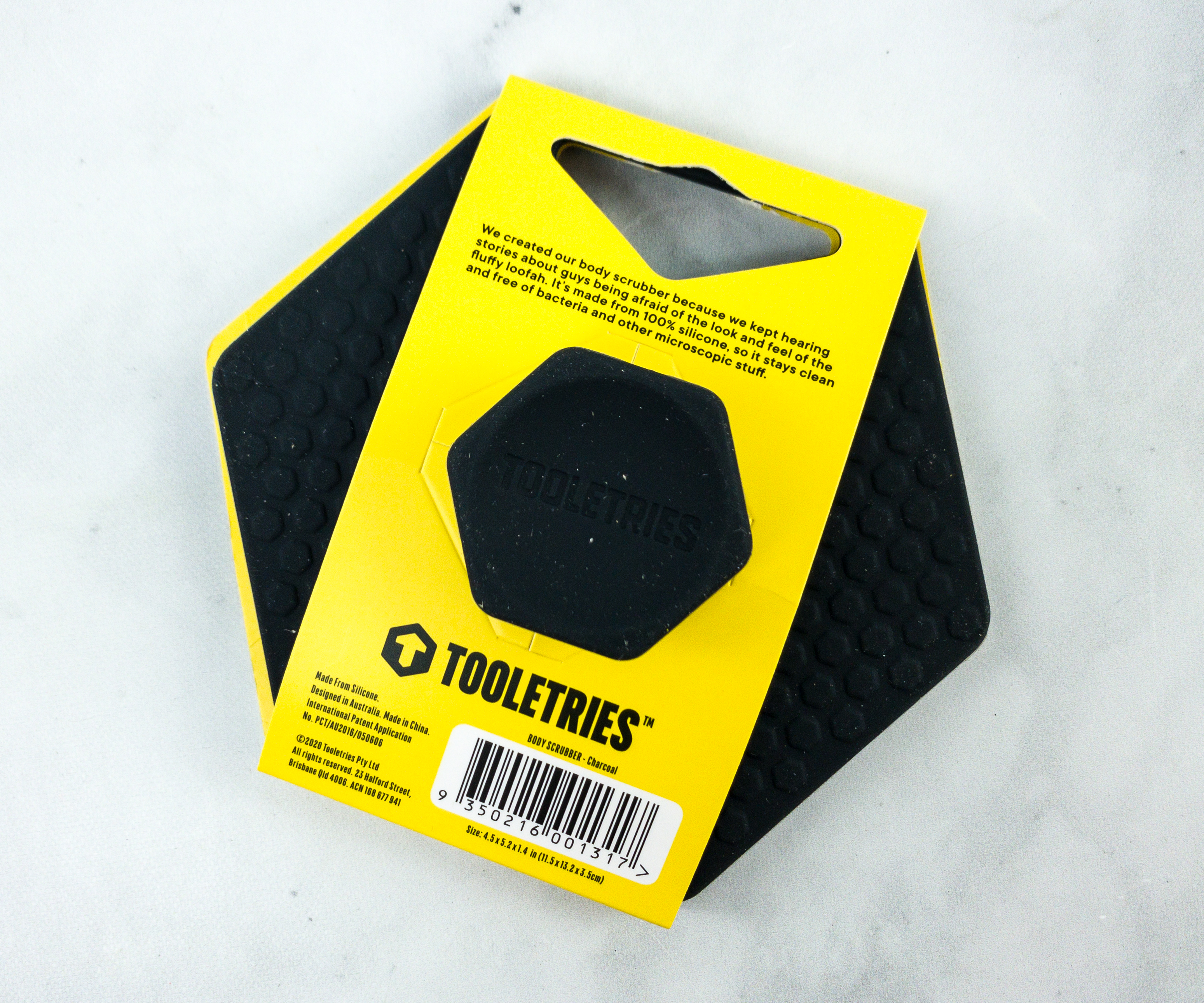 This product was made especially for men, as an alternative for loofahs!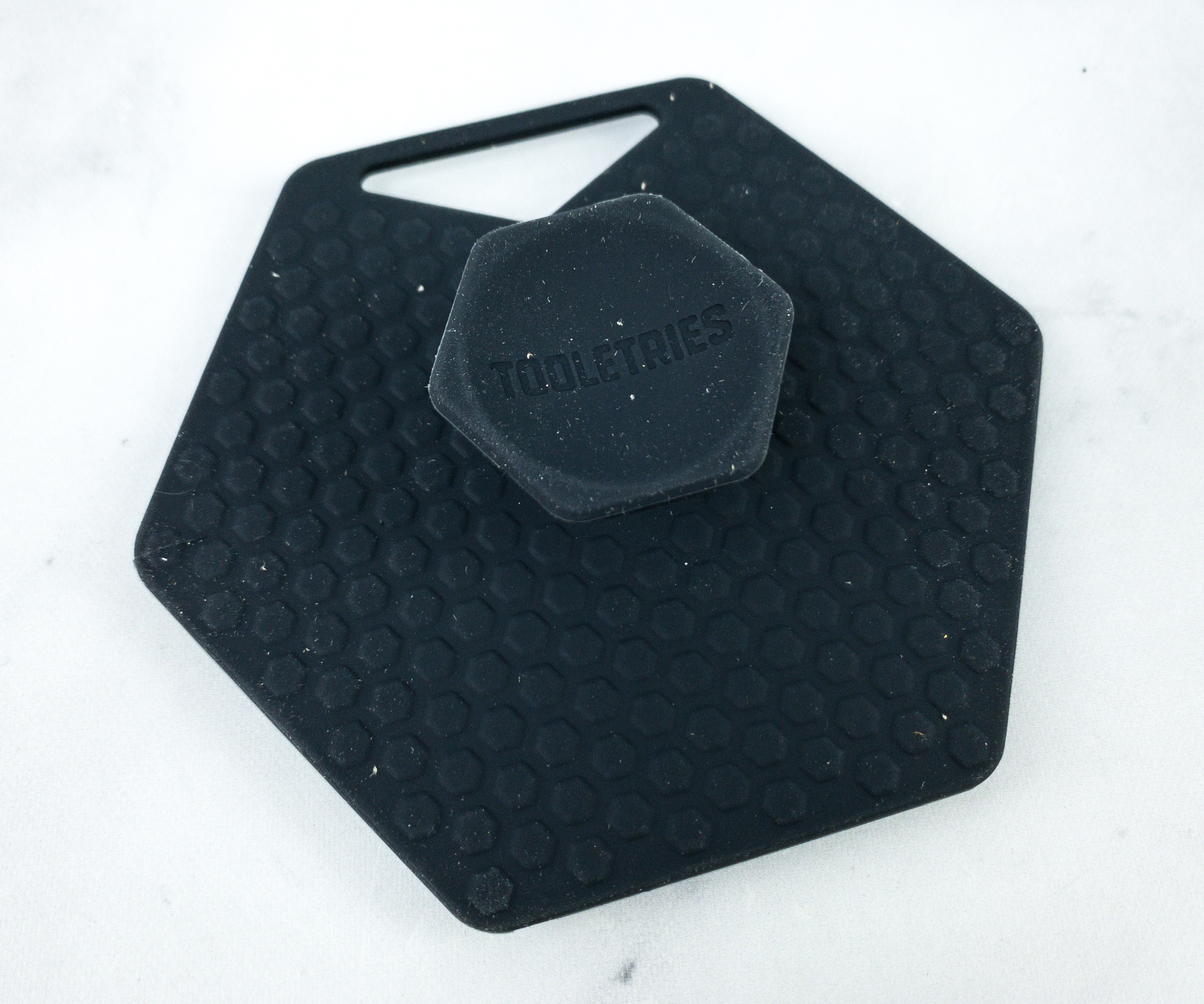 This silicone scrubber even came with a handle, so it won't easily slip down when you're scrubbing your skin.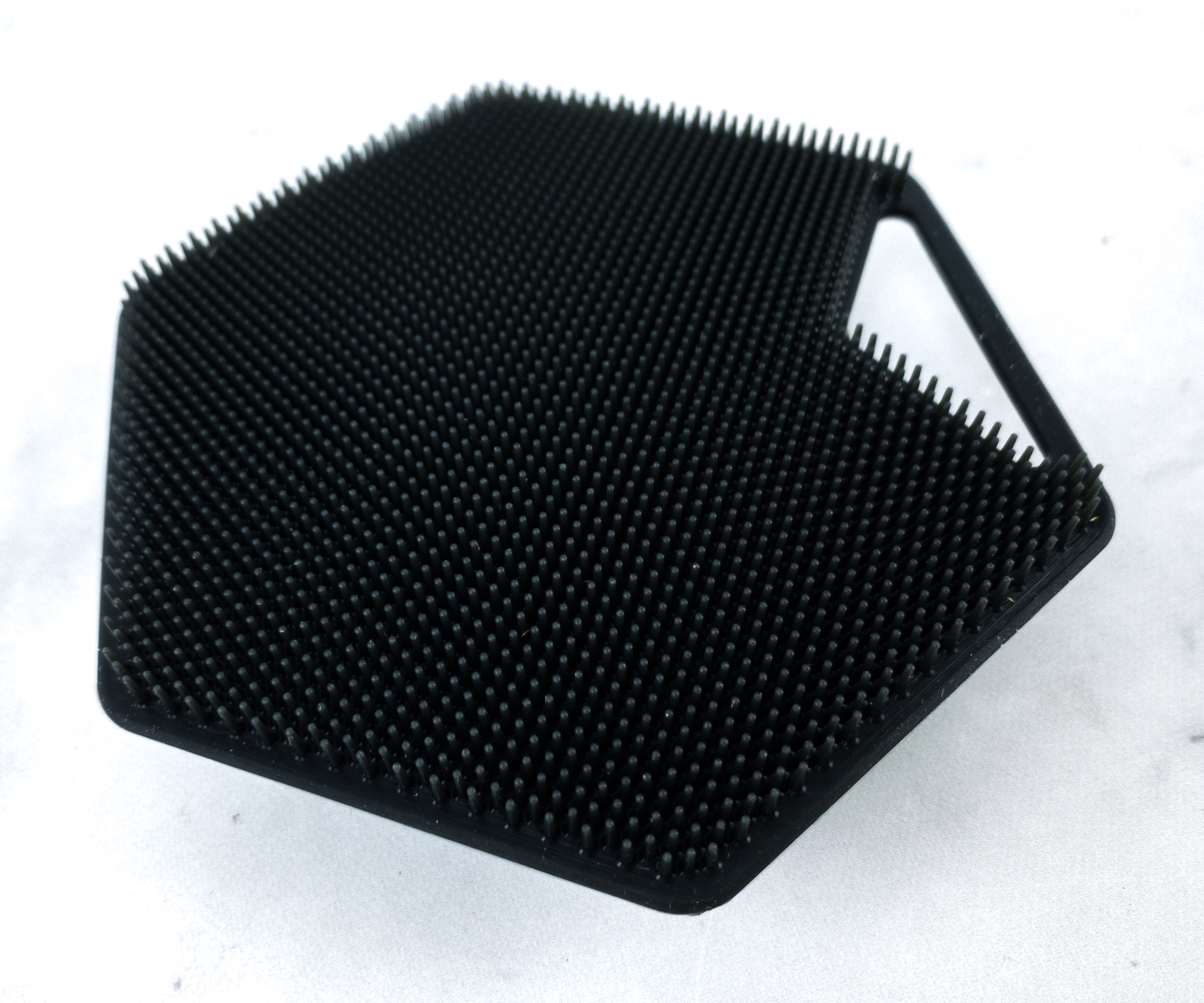 The other side is textured, which removes dirt and dead skin cells all over your body.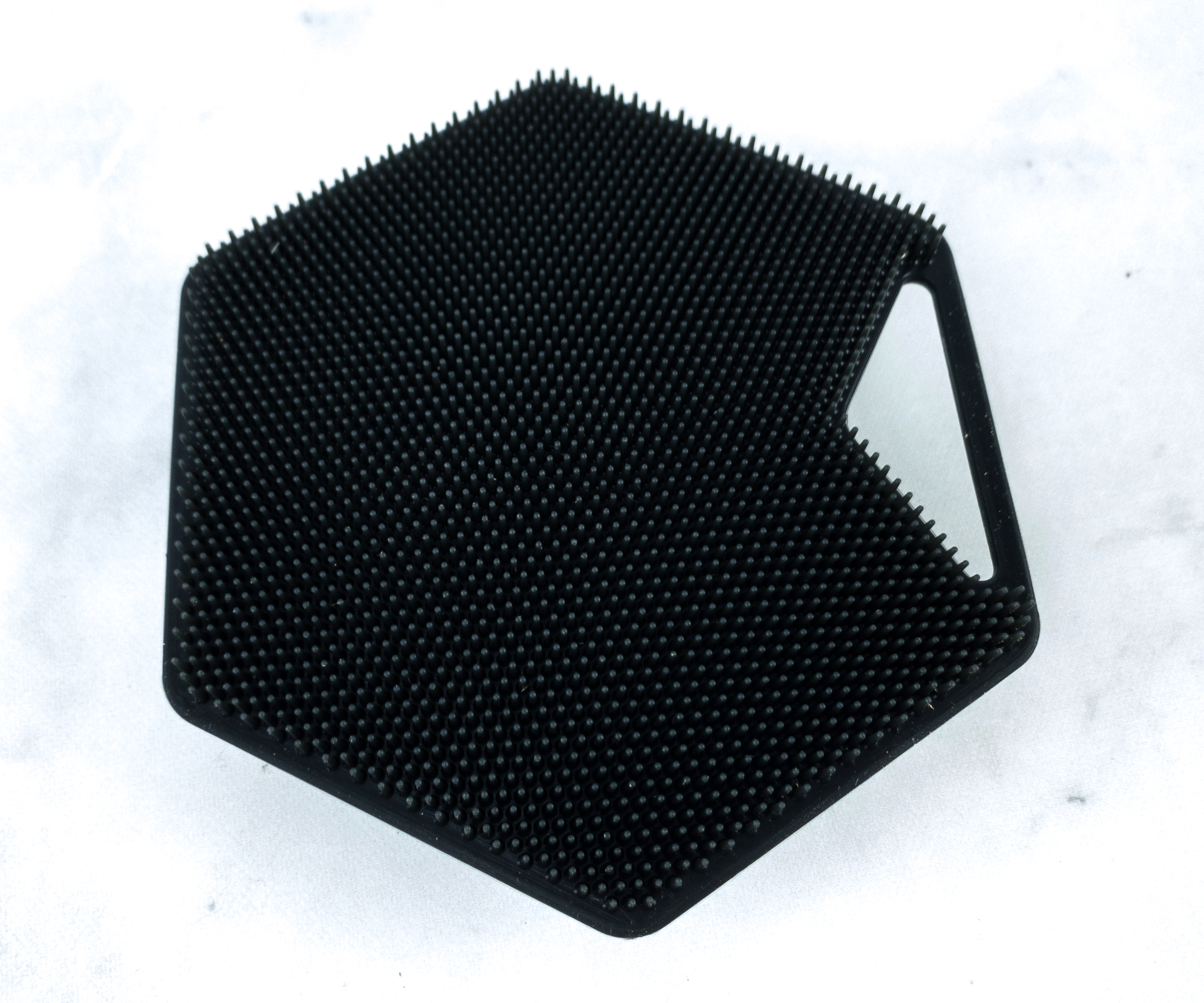 Another thing I like about it is that it's easy to clean in between use!
Commodity Bergamot Eau de Parfum ($2.40) It's an energizing scent with main notes of patchouli, bergamot, and vetiver!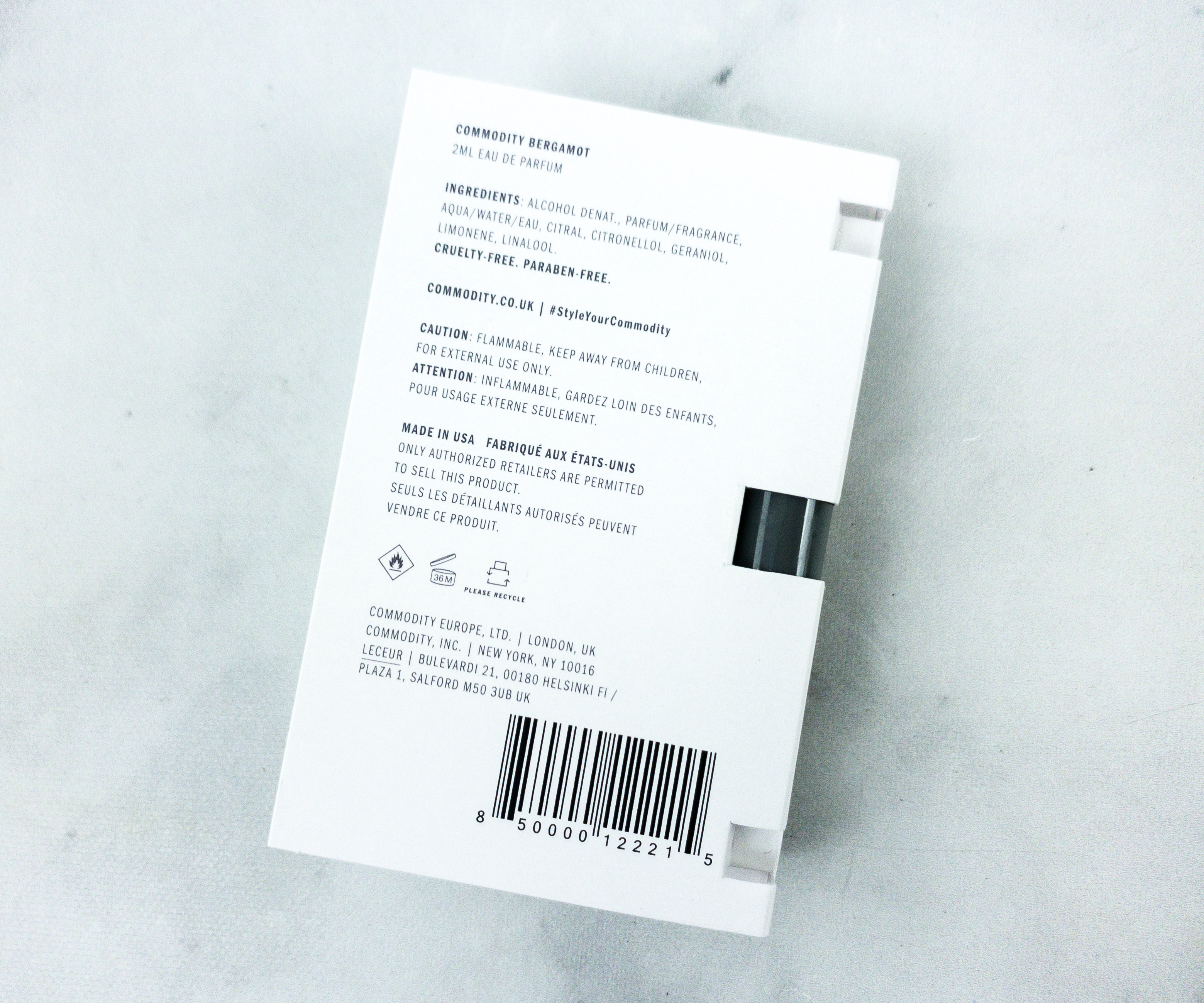 According to the label, it's a cruelty-free and paraben-free scent.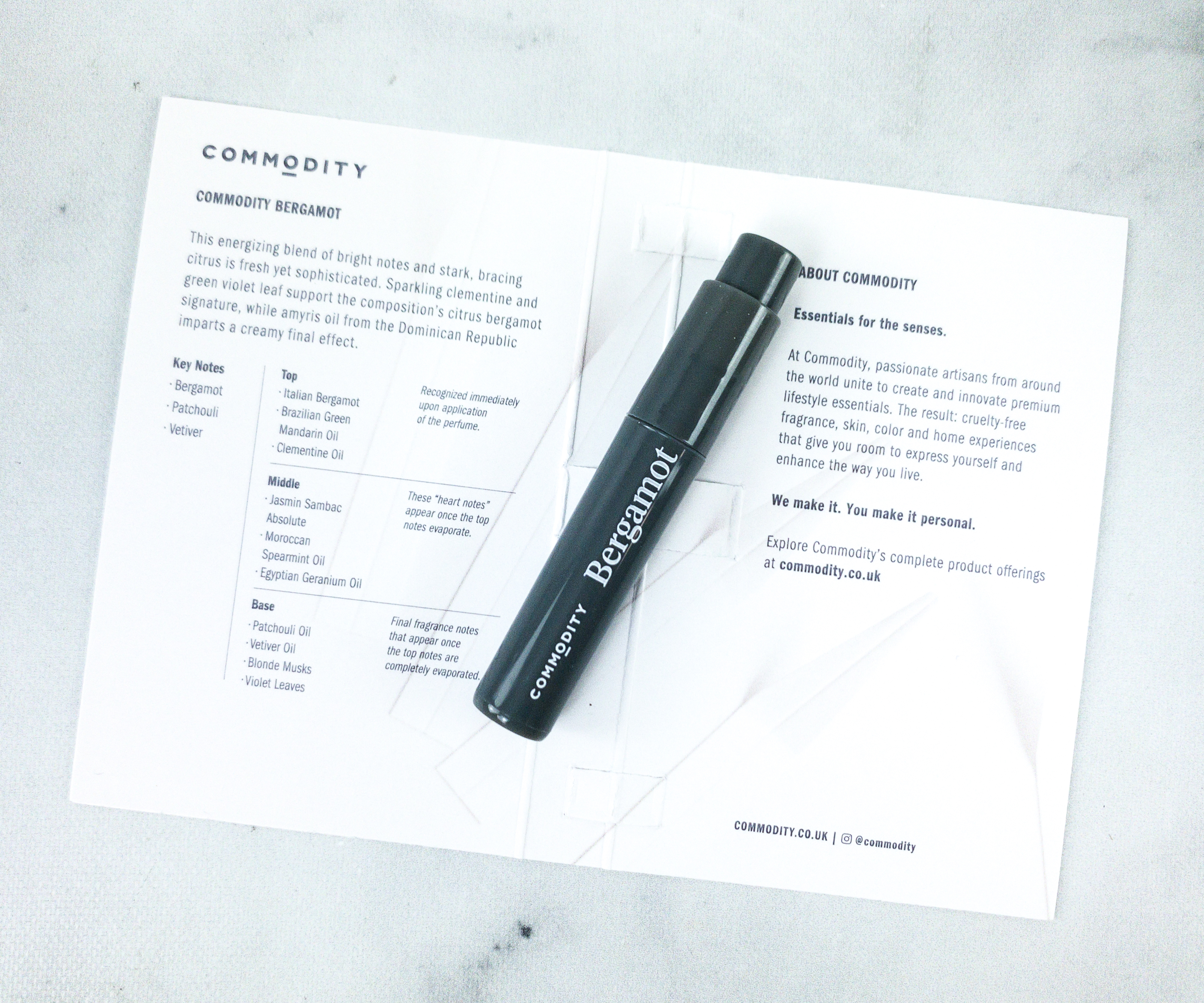 I like the affinity it has on my body because as the hours go by, I find that the smell still lingers on me. The scent is very masculine but it tones down to a fresh spicy floral scent.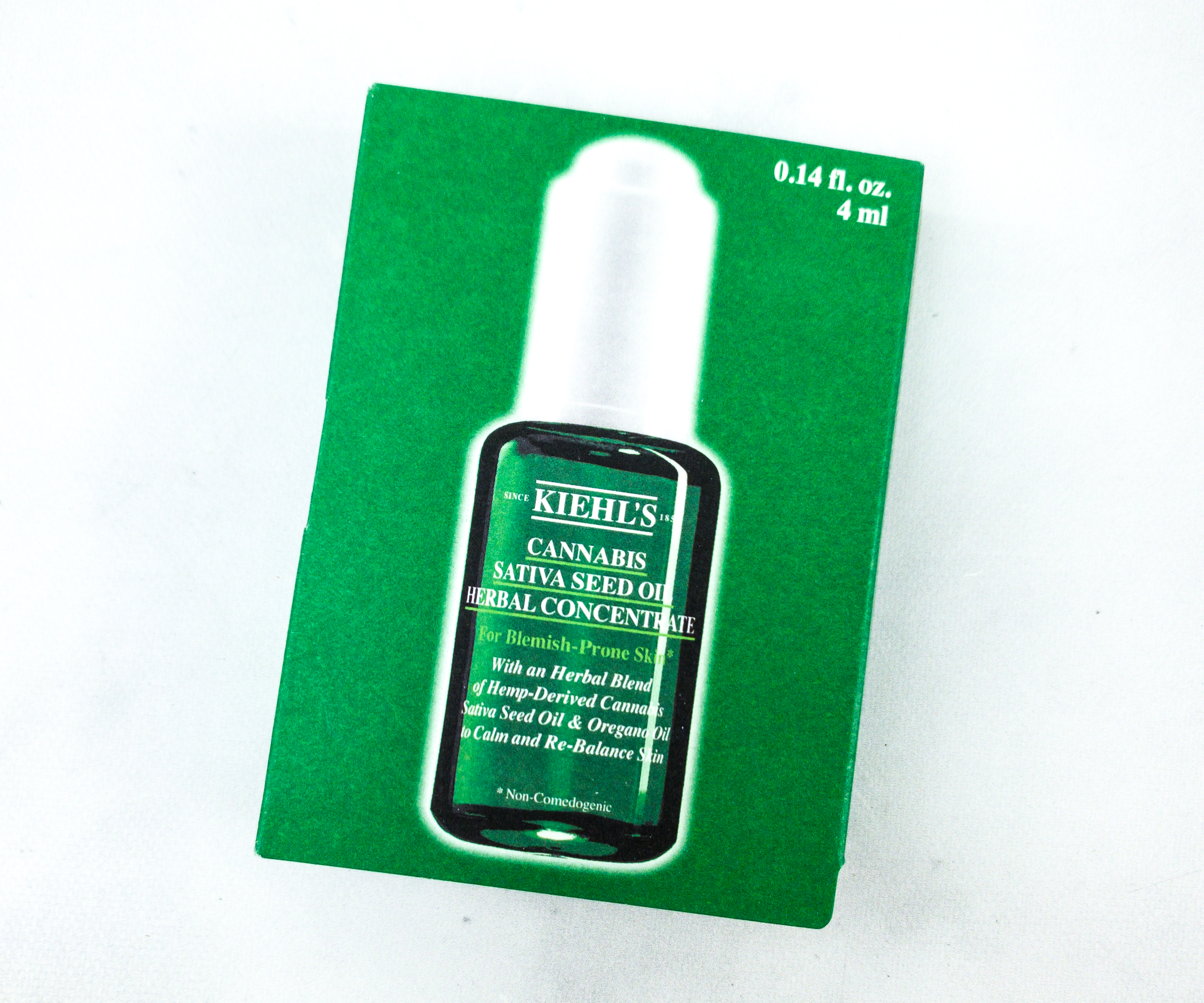 Kiehl's Cannabis Sativa Seed Oil Herbal Concentrate ($7) This facial oil from Kiehl's helps with skin blemishes. It contains non-psychoactive cannabis sativa seed oil and green oregano oil, which work together to reduce redness and soothe the skin.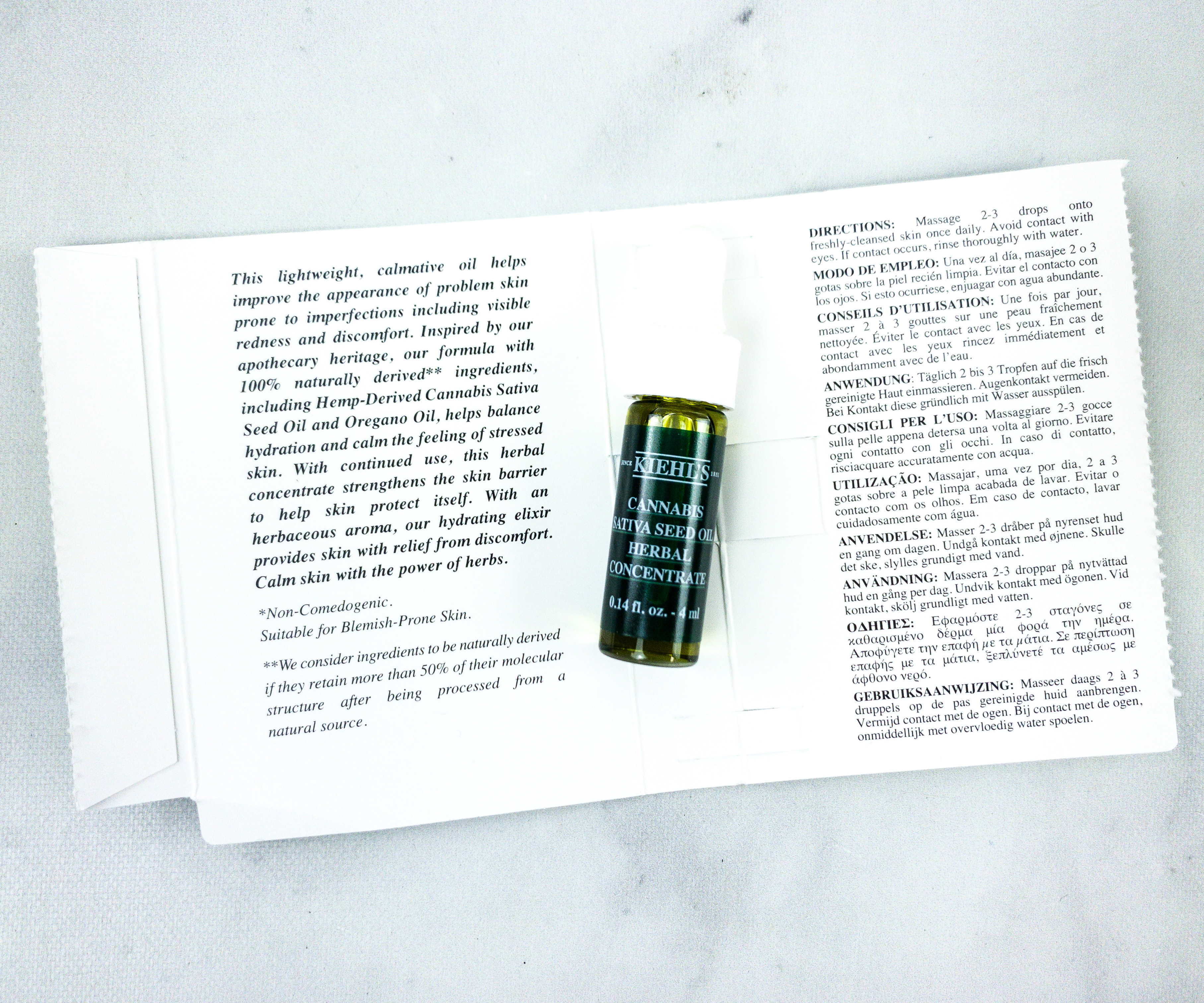 It's a lightweight oil that you can use daily. All you will need are 2-3 drops. Warm it on your palm first, then pat on your face until it gets absorbed.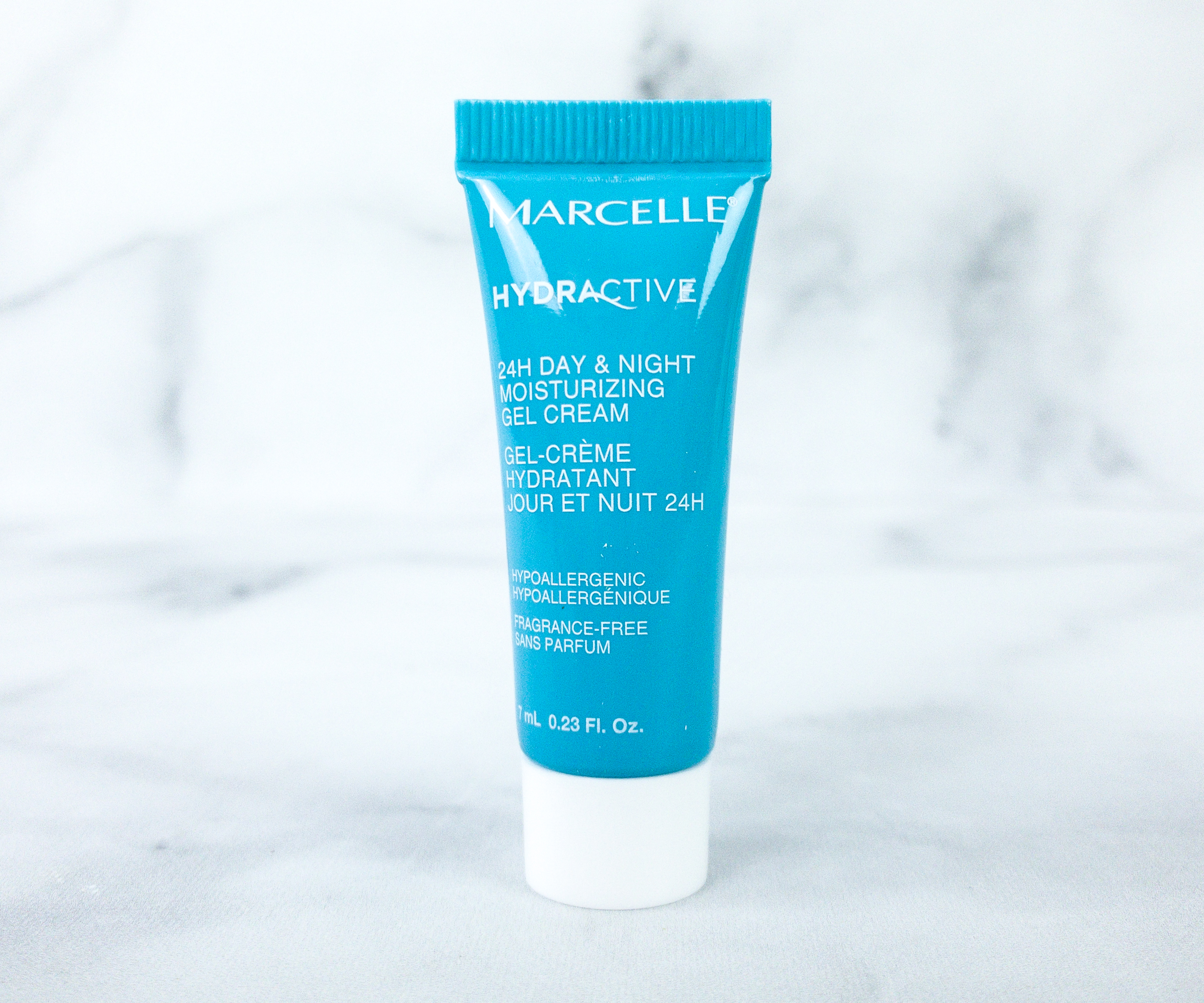 Marcelle HydraActive 24H Day & Night Moisturizing Gel Cream ($3.79) This moisturizer is so lightweight, you won't even feel like you put something on. It has spirulina which is known as a skin energy booster, plus Canadian Glacier Water with lots of essential minerals and hydrating properties! It can be used after cleansing, whether in the morning or at night. I find it easy to apply and my skin also absorbs it pretty quickly!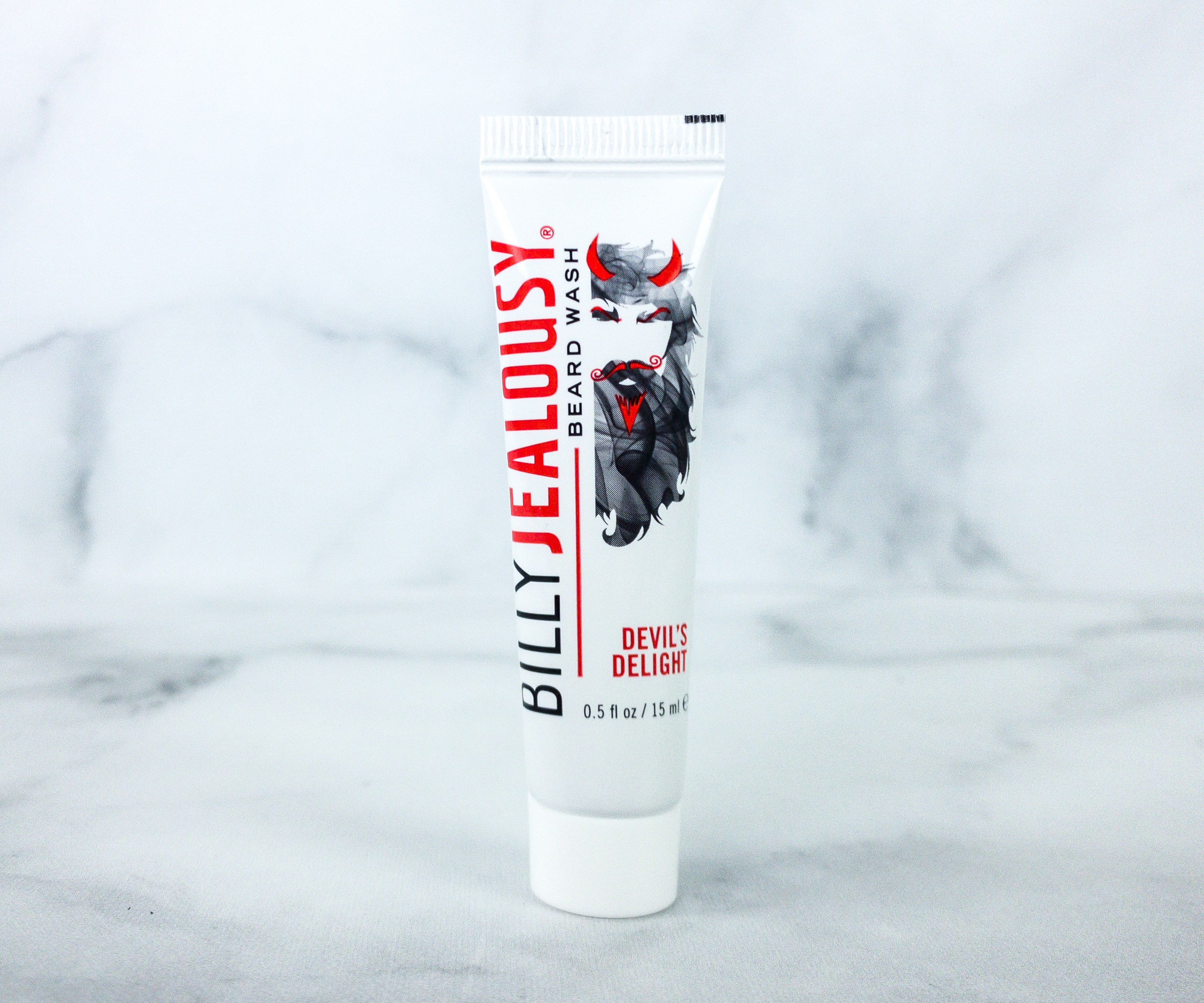 Billy Jealousy Devil's Delight Beard Wash ($1.25) This wash is for those who want to grow or maintain their beard! It's the perfect product as it helps cleanse and detangle, using plant-based ingredients such as soy protein, green tea extract, and aloe. It even conditions your beard so it grows stronger. Its black pepper sandalwood scent is also nice! To use, get a generous amount, gently massage it into your scruff, and then rinse thoroughly.
House 99 by David Beckham Change in Up Texturizing Clay ($4.20) It's a stronghold clay ideal for medium-to-long hair. To use, get a pea-sized amount, and warm between hands first before applying. For best results, apply it from root to tip then style as needed.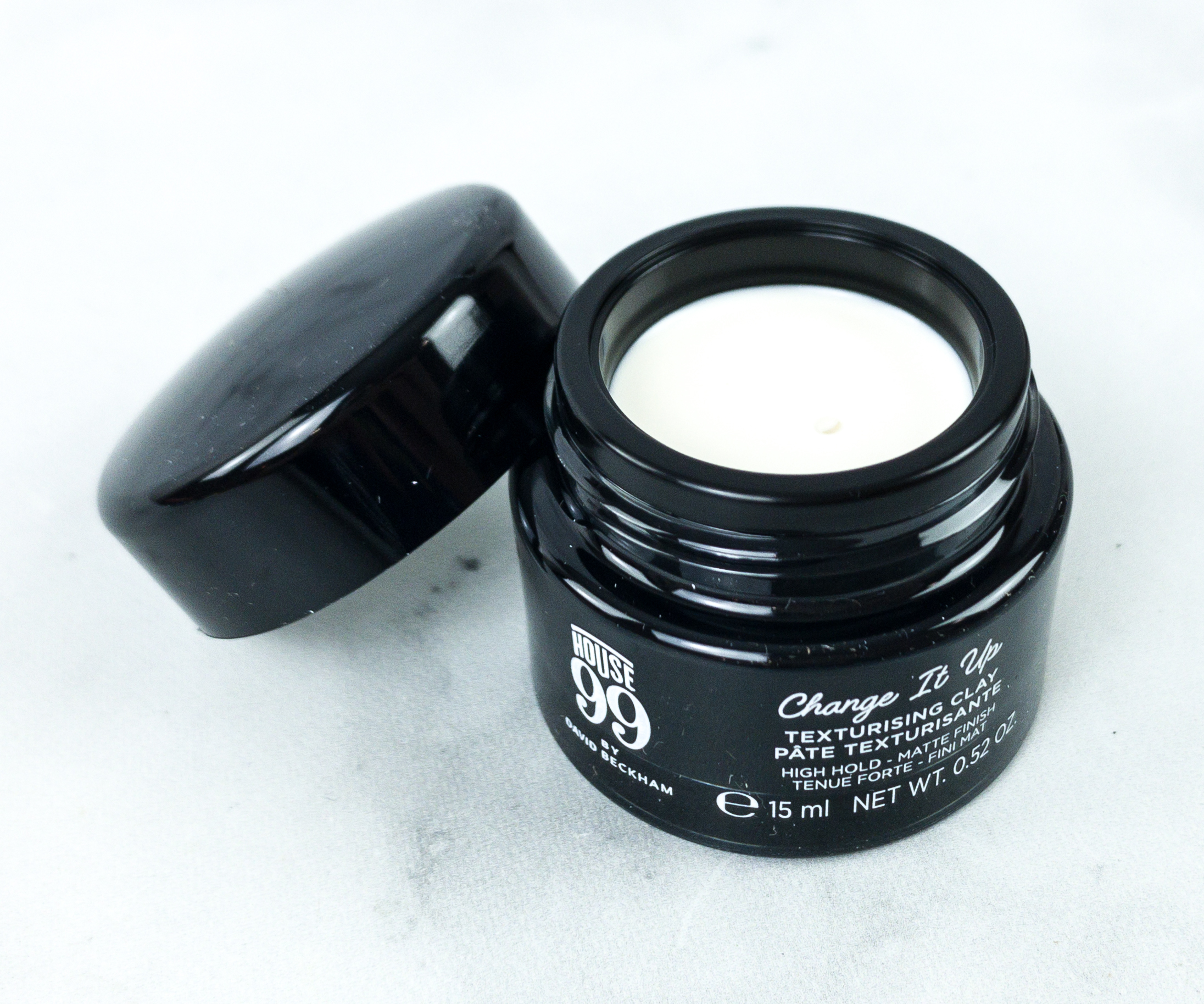 It has a matte finish and it's air and sweat resistant so you WON'T have to worry about your hairstyle messing up in the middle of the day!
This month's Birchbox Grooming is filled with skincare and body care items for everyone. I like the moisturizing gel cream and the facial oil, I can use them together to keep my skin in its best condition. The texturizing clay is also nice as it makes it easy for me to style my hair. There's even a beard wash and a scent sample that rounded up the curation. I also like my lifestyle item this month! The body scrubber has silicone bristles that do a great job of exfoliating my skin and getting rid of dead skin cells, leaving me feeling refreshed every after a bath. I'm happy to discover new items that I can use every day. If you're looking to try new grooming products, this might be the box for you!
What's your experience with Birchbox Grooming?