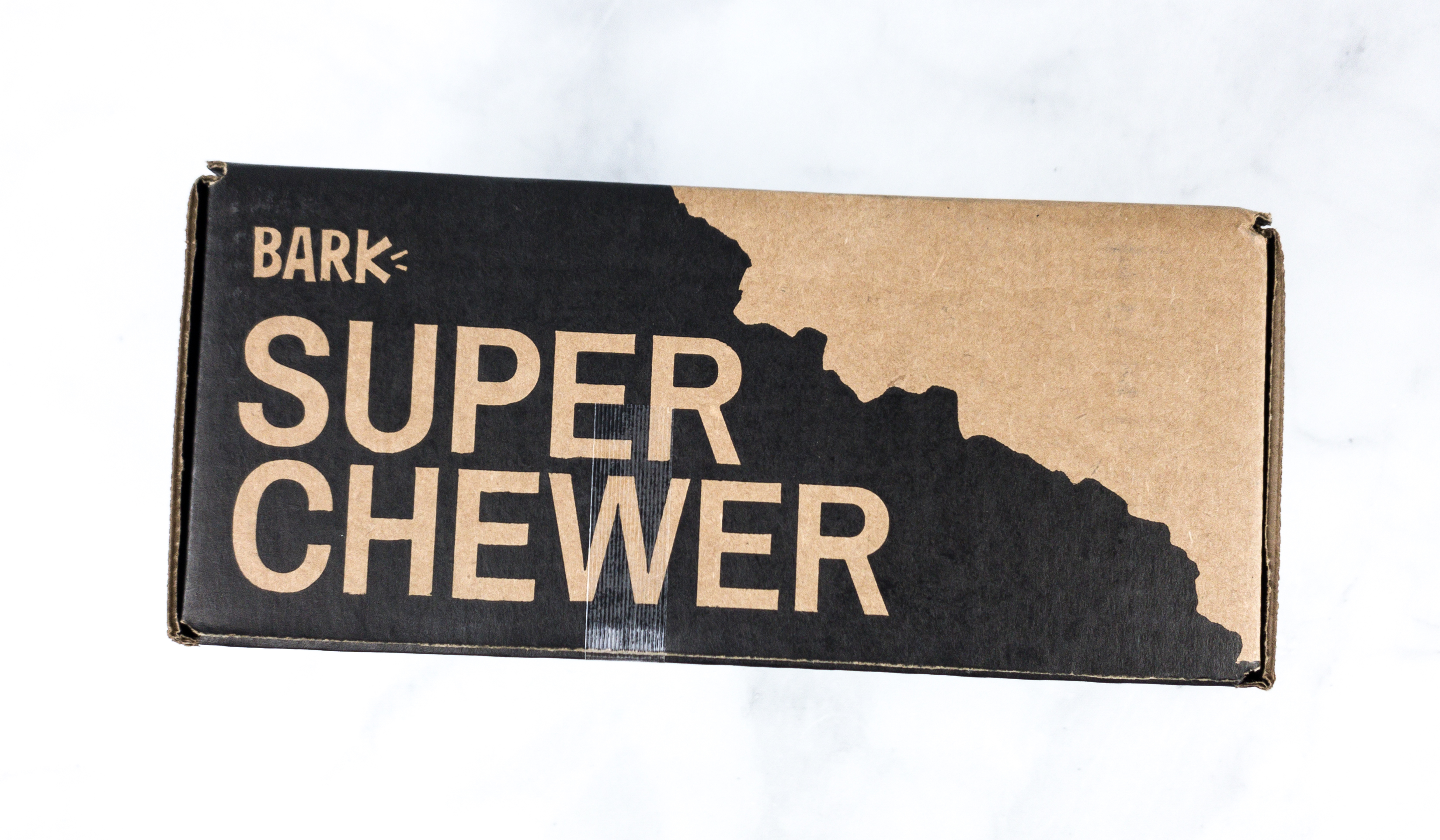 Super Chewer is a monthly subscription box for heavy chewer dogs. Each box is themed and includes 2 fluff-free toys, 2 full-sized bags of treats which are made either in the USA or Canada, plus 2 all-natural chews. A month-to-month plan is $39. It goes down to $34 per month for a 6-month plan, and $29 per month if you subscribe to a 12-month plan.
DEAL: Get 50% off on your first box on a 6+ month subscription! No coupon needed, just use this link to subscribe.
LIMITED TIME: Use this link to get your first box made into a FREE double deluxe from BarkBox SUPER CHEWER when you purchase a 6- or 12-month subscription. Ends 6/30.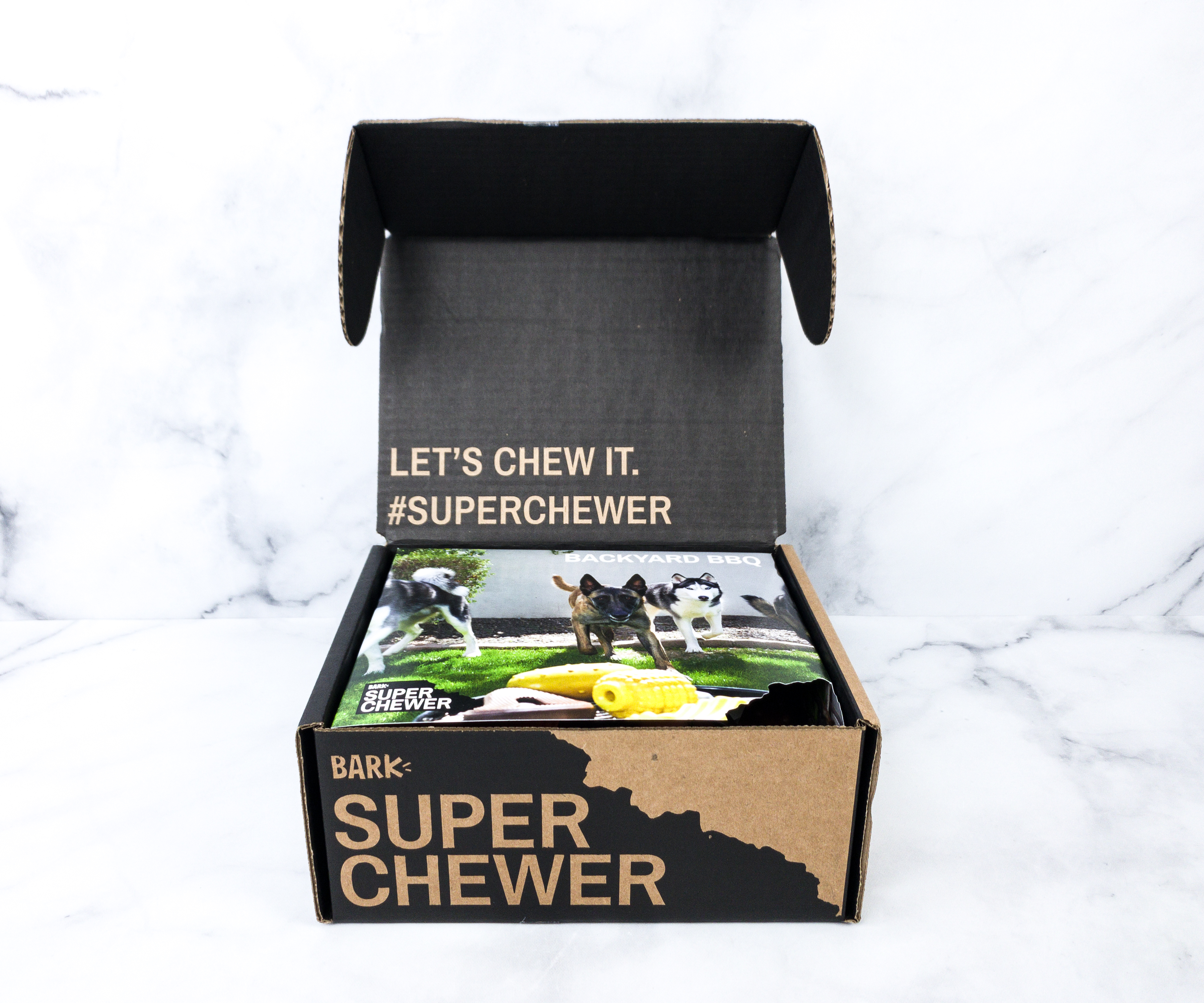 Super Chewer will replace a toy for free if your dog defeats it!
The June 2020 Super Chewer theme is Backyard BBQ!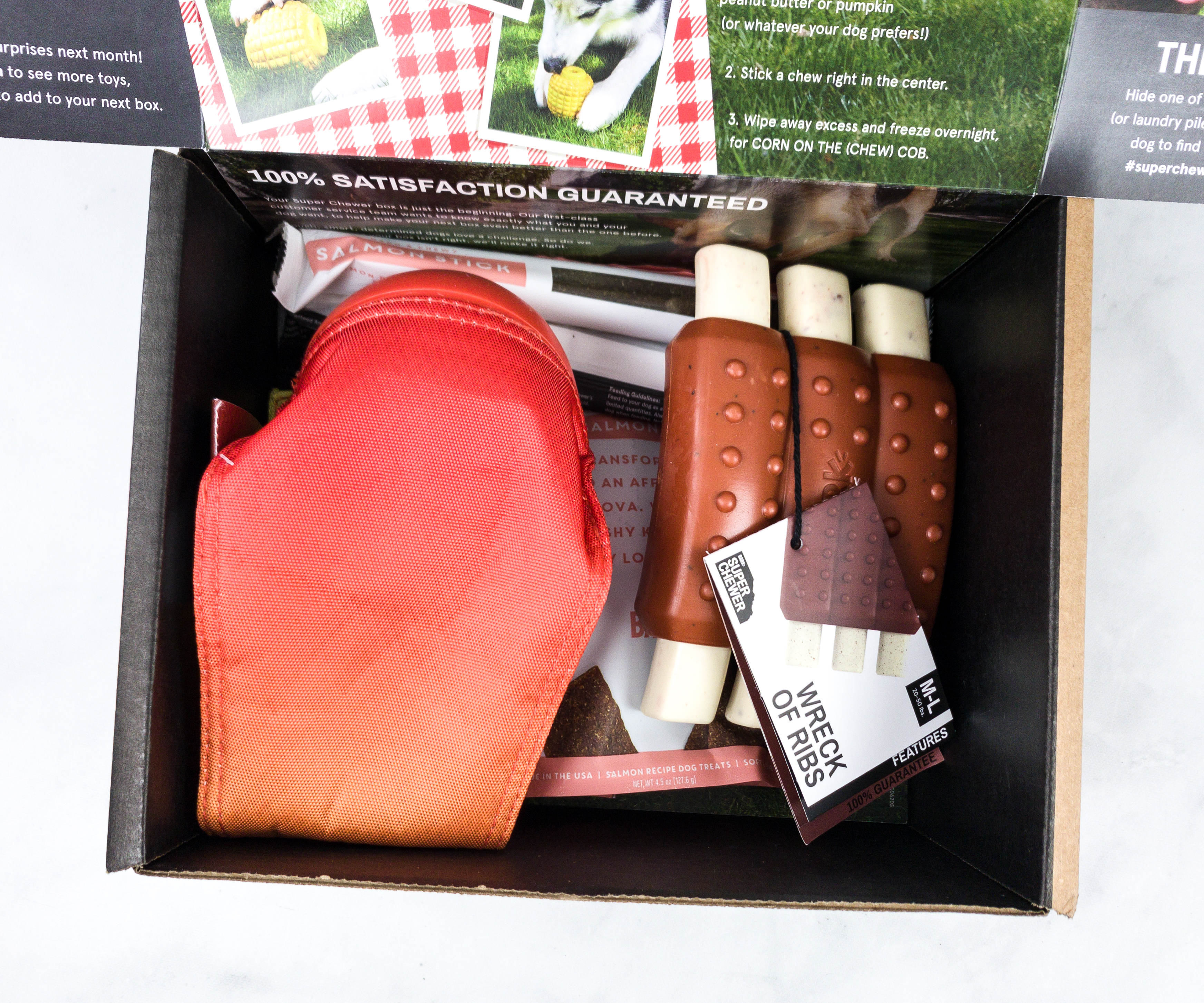 The box doesn't contain any extra packaging or fillers but the items still arrived in great condition.
One of the inner flaps features the pictures of this month's dog models!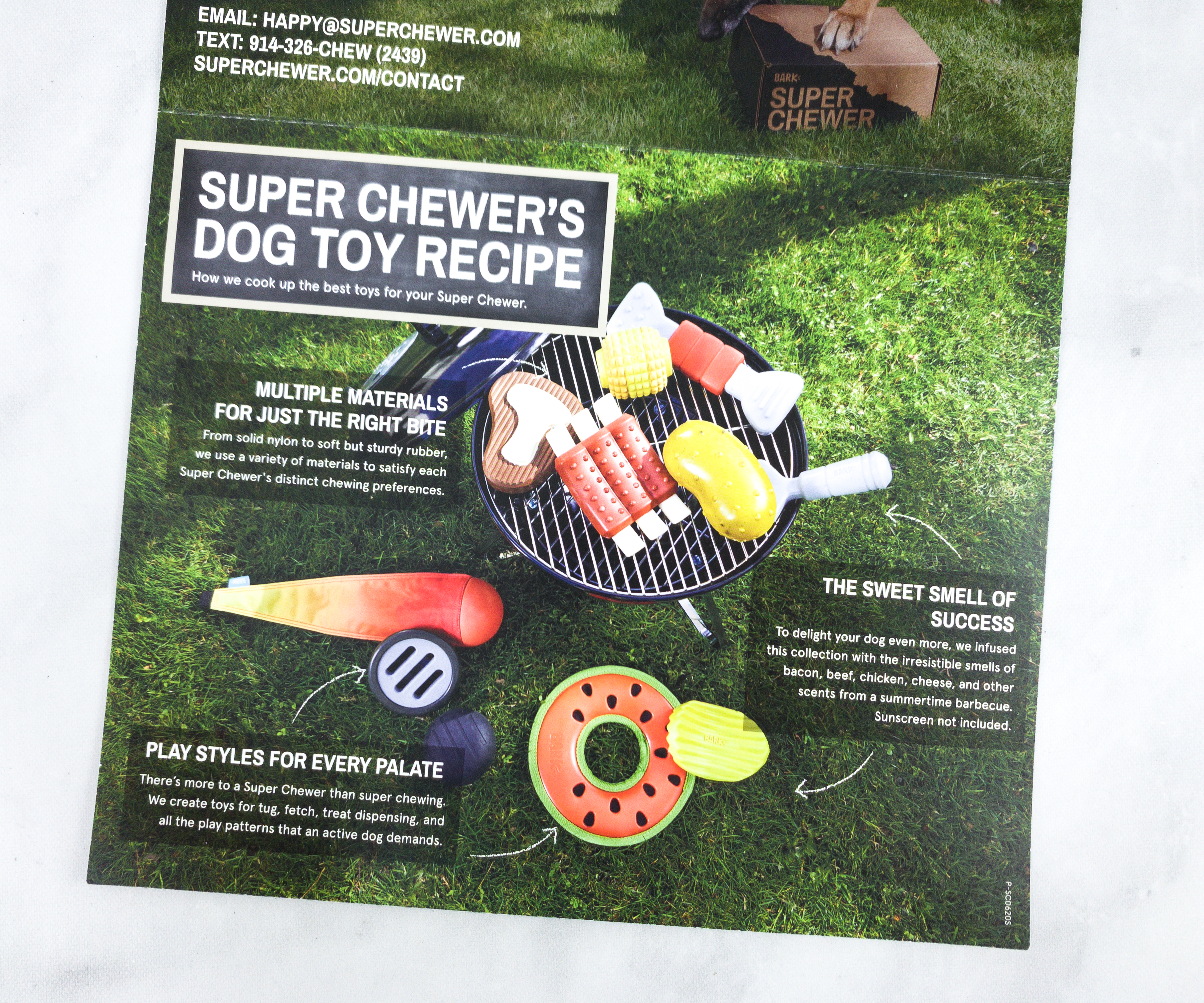 Also printed inside the flap of the box are some of the items that might be included in this month's box!
Featured on this part of the flap of the box are some play hacks you can use to have a fun and enjoyable playtime with your dog!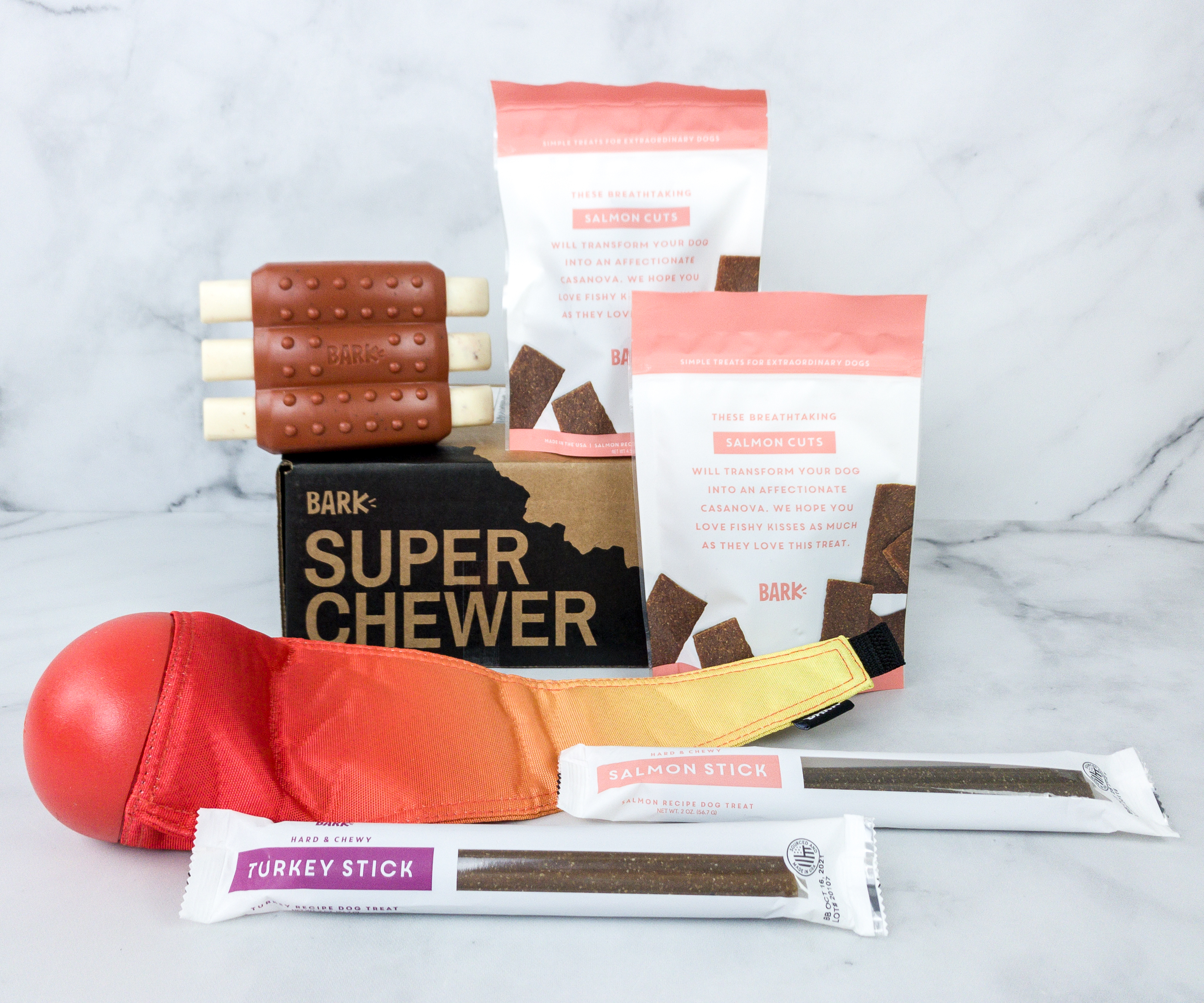 Here are all the items in our June 2020 Super Chewer Box!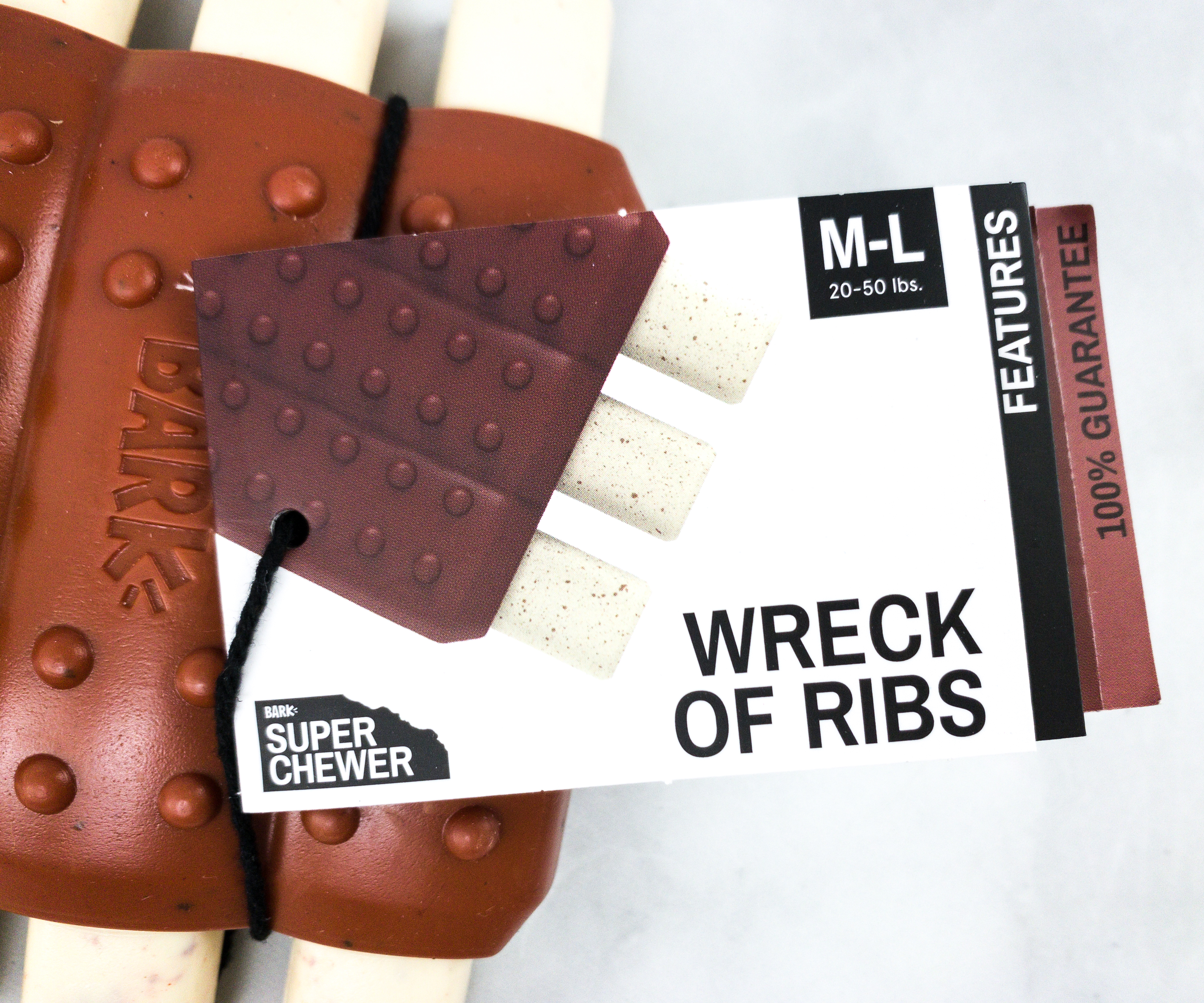 Bark Wreck Of Ribs Chewer. It's a toy designed for medium to large-sized dogs and it looks like beef ribs!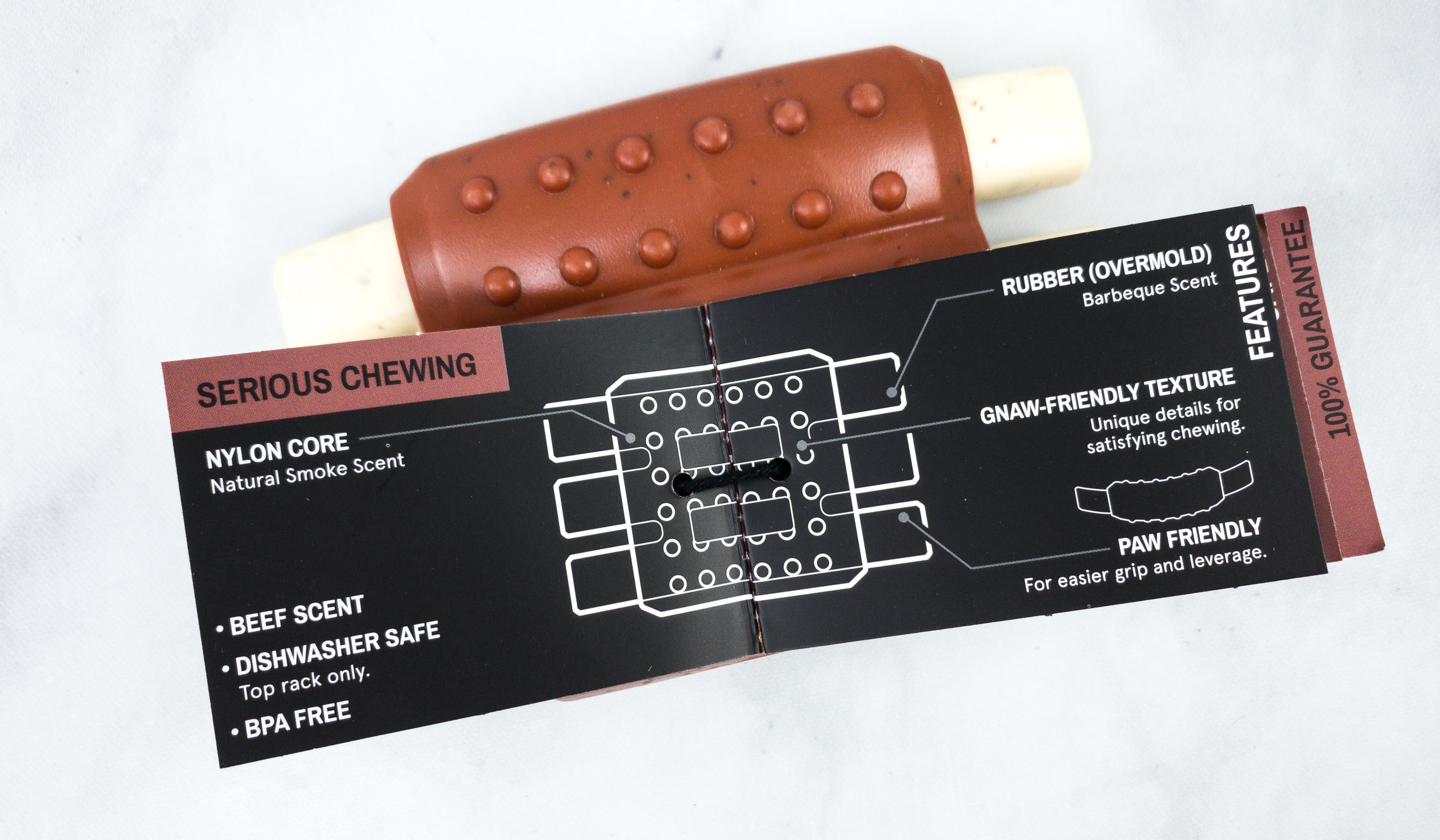 As always, the toy comes with a small booklet. According to it, the toy is dishwasher-safe (top rack only) and BPA-free.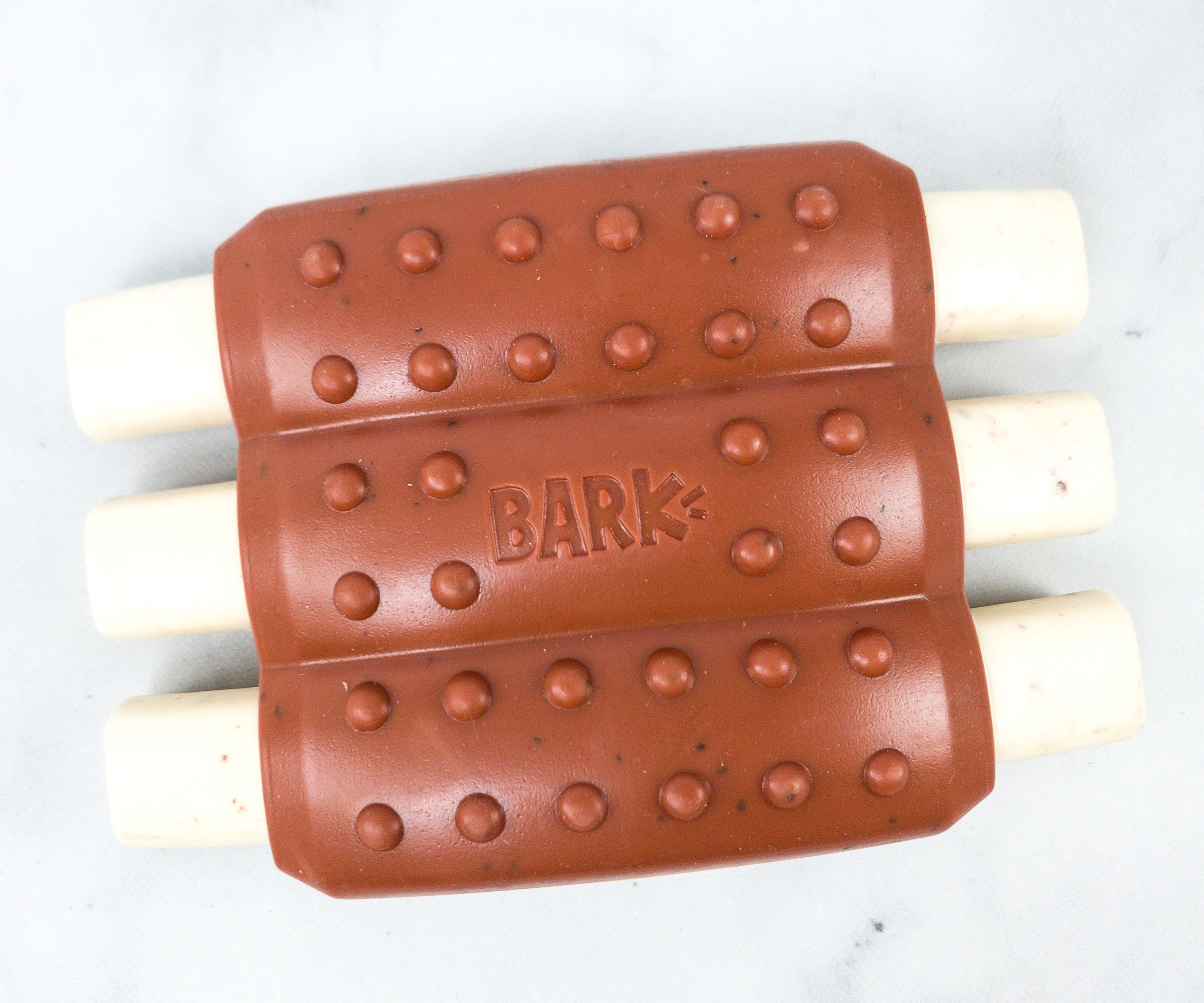 The rubber has a unique beef scent, while the nylon core has a smokey scent! Our dogs were crazy for this toy!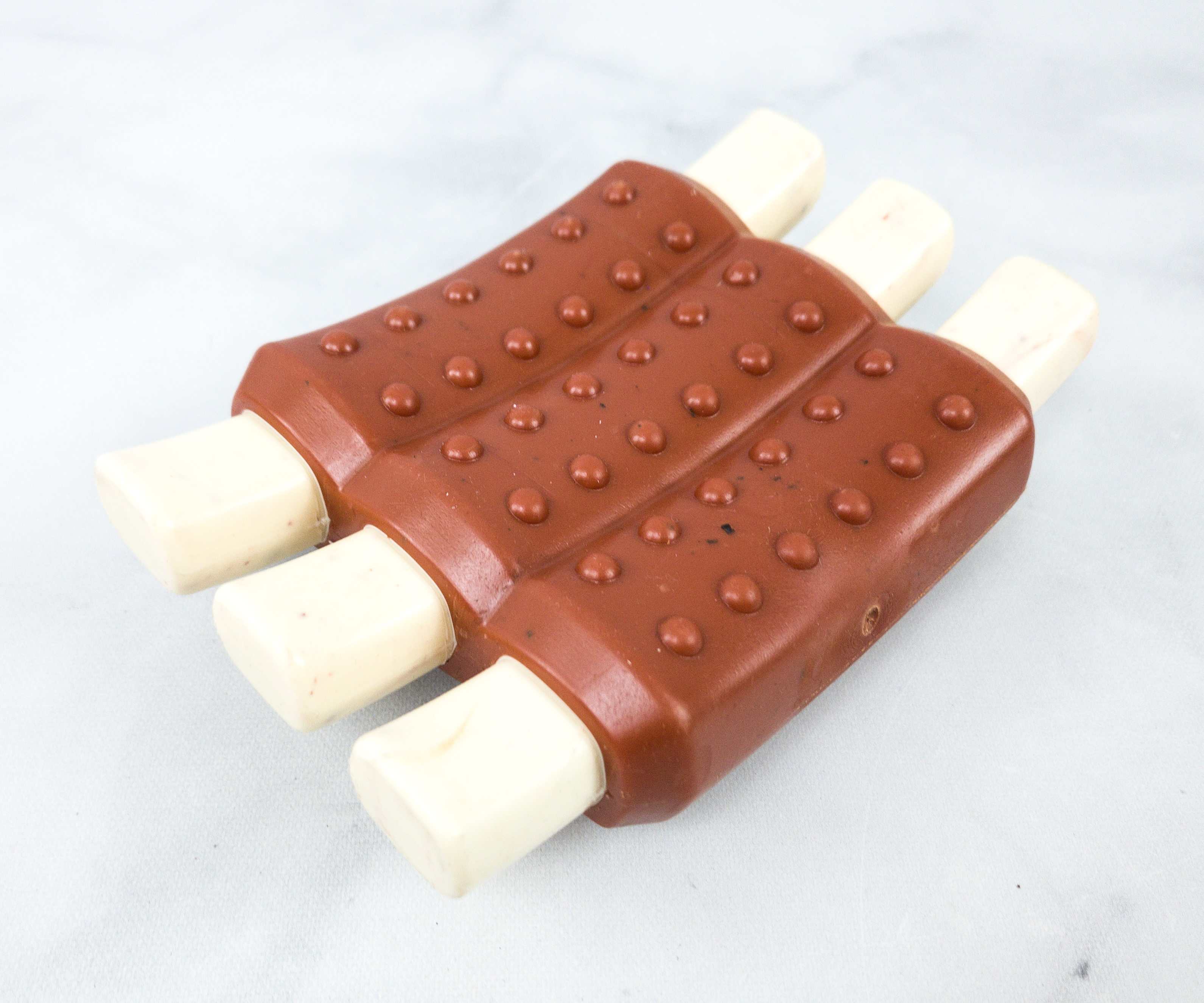 The texture is unique, it's perfect for gnawing and chewing!
Bark Hot Potato ($14) The second toy is designed to keep dogs tracking, trailing, and running!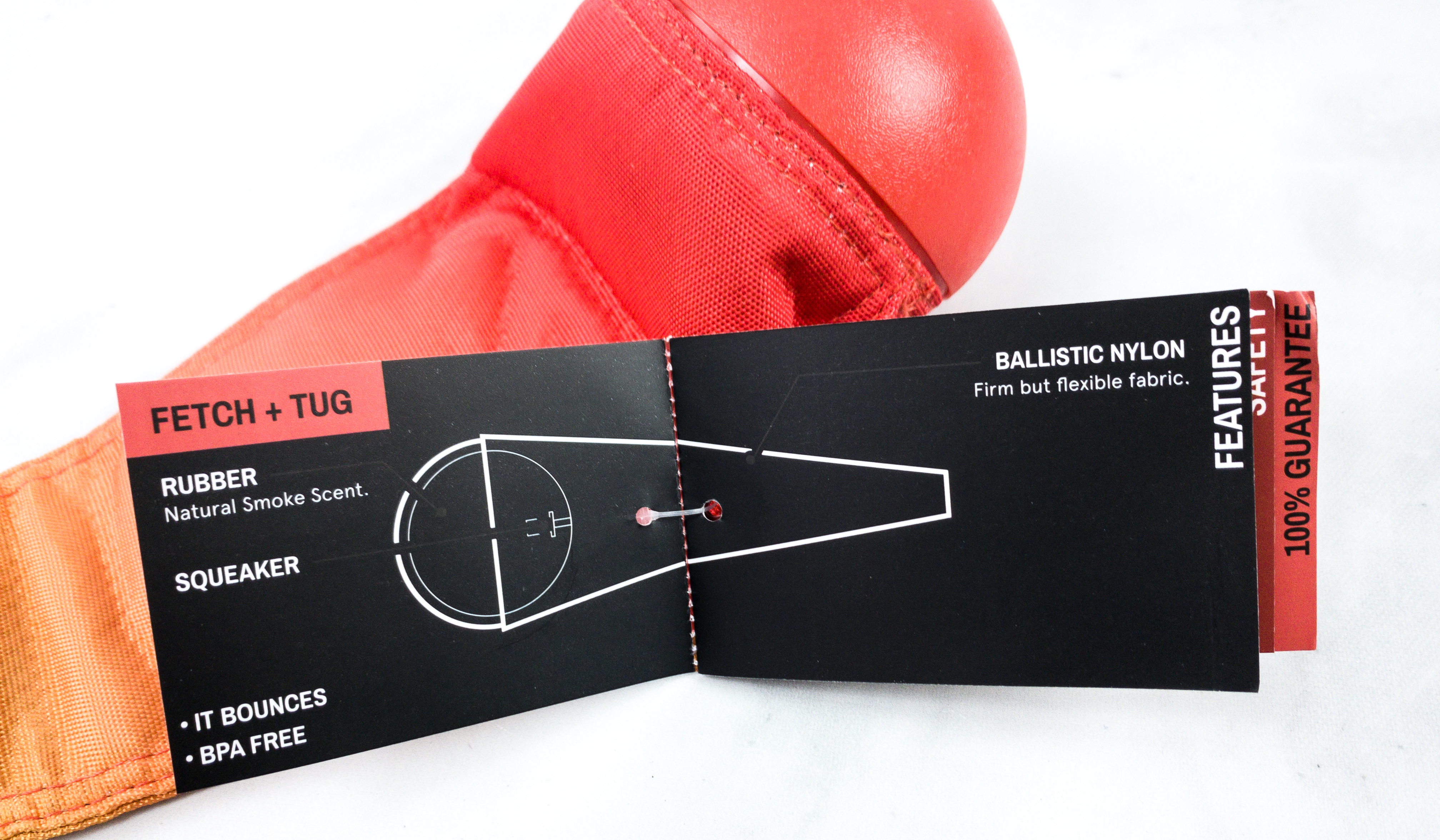 Just like the first toy, it comes with an information booklet. This toy is also BPA-free!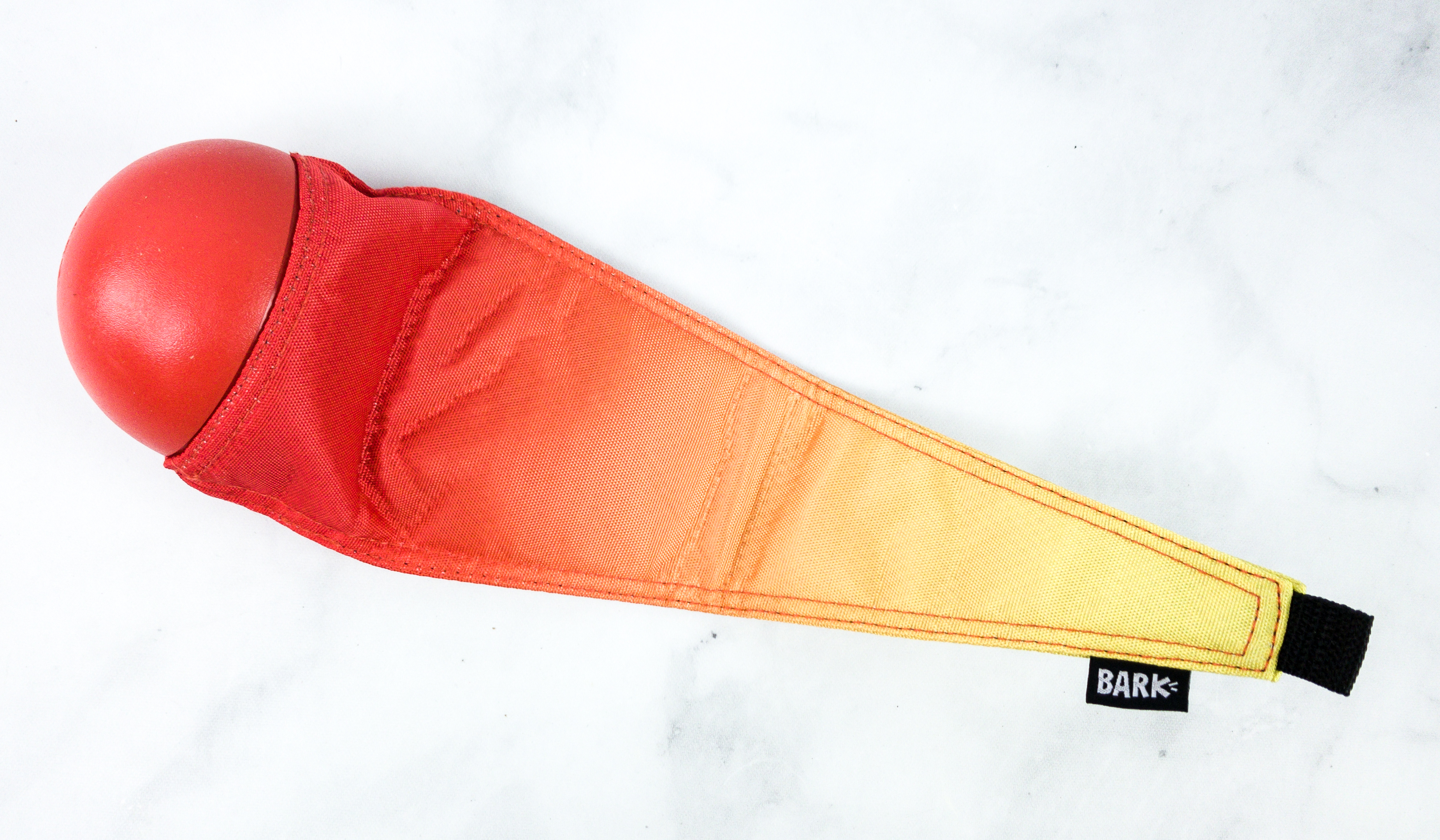 This bouncing toy consists of two parts. The first one is the head which is made from a rubber ball with a built-in squeaker. The other part is the body made from ballistic nylon.
It's easy to use, simply throw it as far as you can, and wait for your dog fetch it. Dean really loved playing fetch with me using this!
Bark Turkey Stick Dog Treat. This turkey-flavored treat is a luscious, chewy stick! It's made from real turkey, chickpeas, cranberries, and other clean ingredients.
It's low-calorie and highly nutritious. It also contains protein and fiber to help improve your dog's health.

This stick is chewy! You can serve it as is or break it down into smaller pieces and give it as a reward treat for training!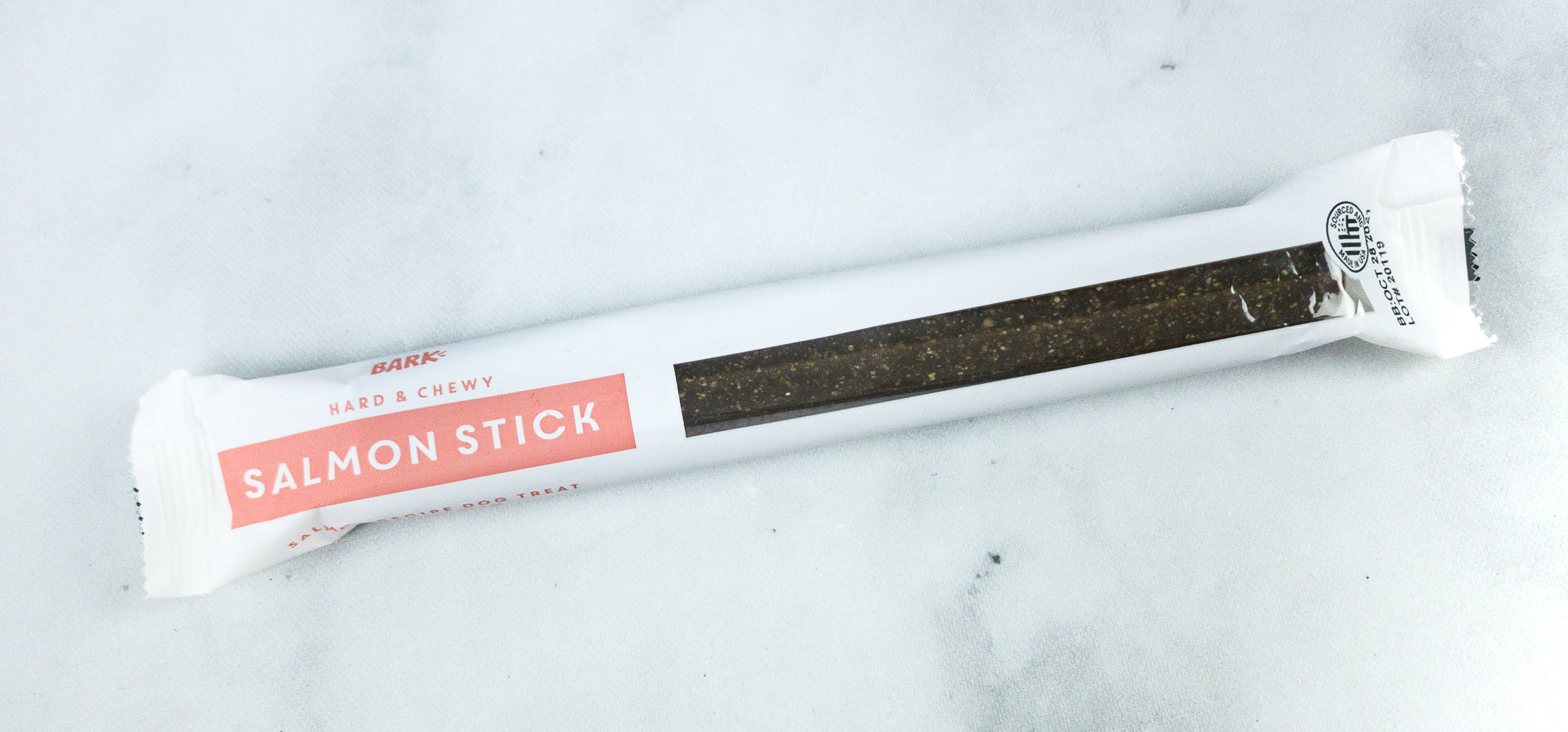 Bark Salmon Stick Dog Treat ($3) Here's another chewy stick for dogs, this time it's made with salmon and chickpeas!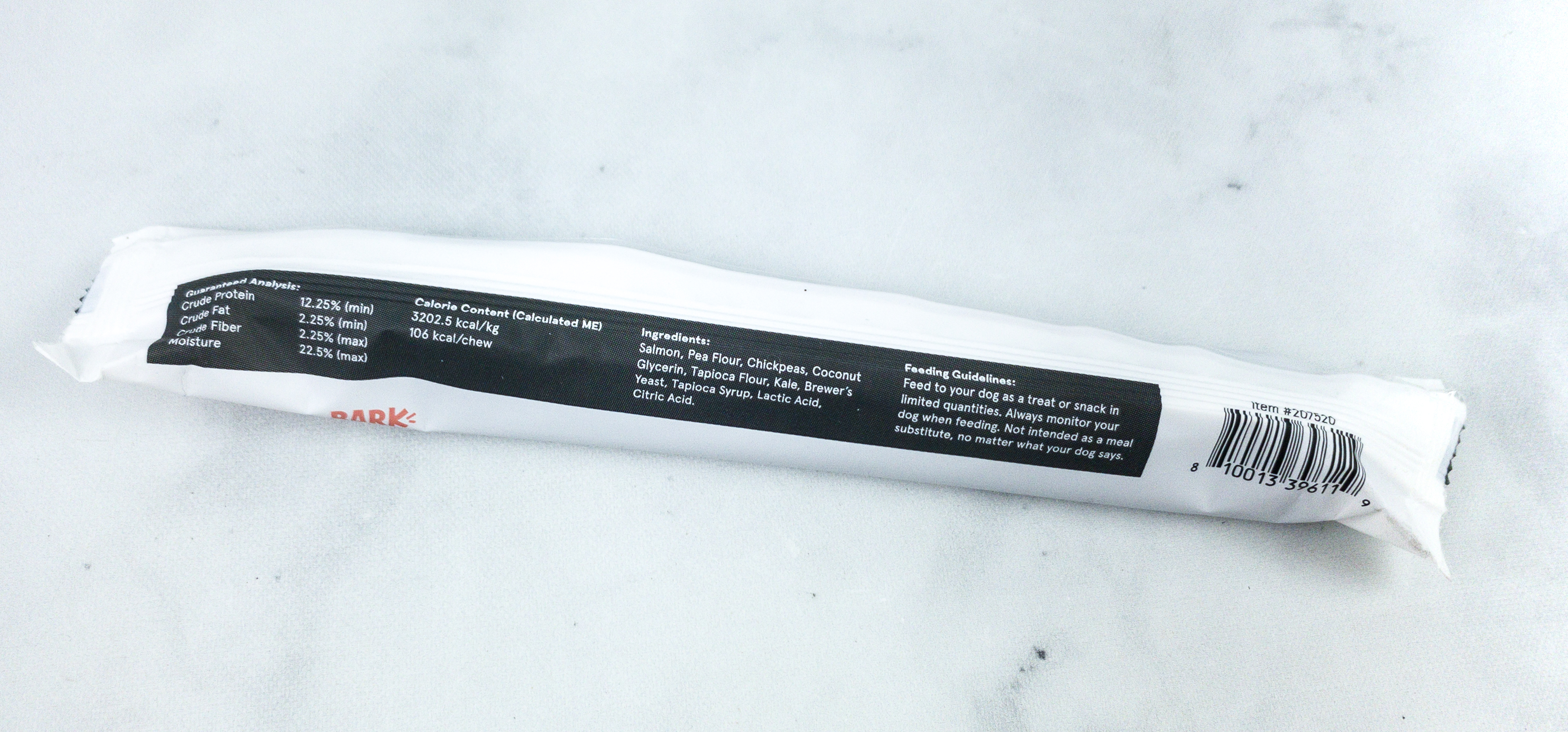 According to the detailed analysis featured at the back, this chewy stick is also a great source of protein, fat, and fiber.
Same with the first stick, this one is kind of tough but you can snap it into smaller pieces and give it as a training treat.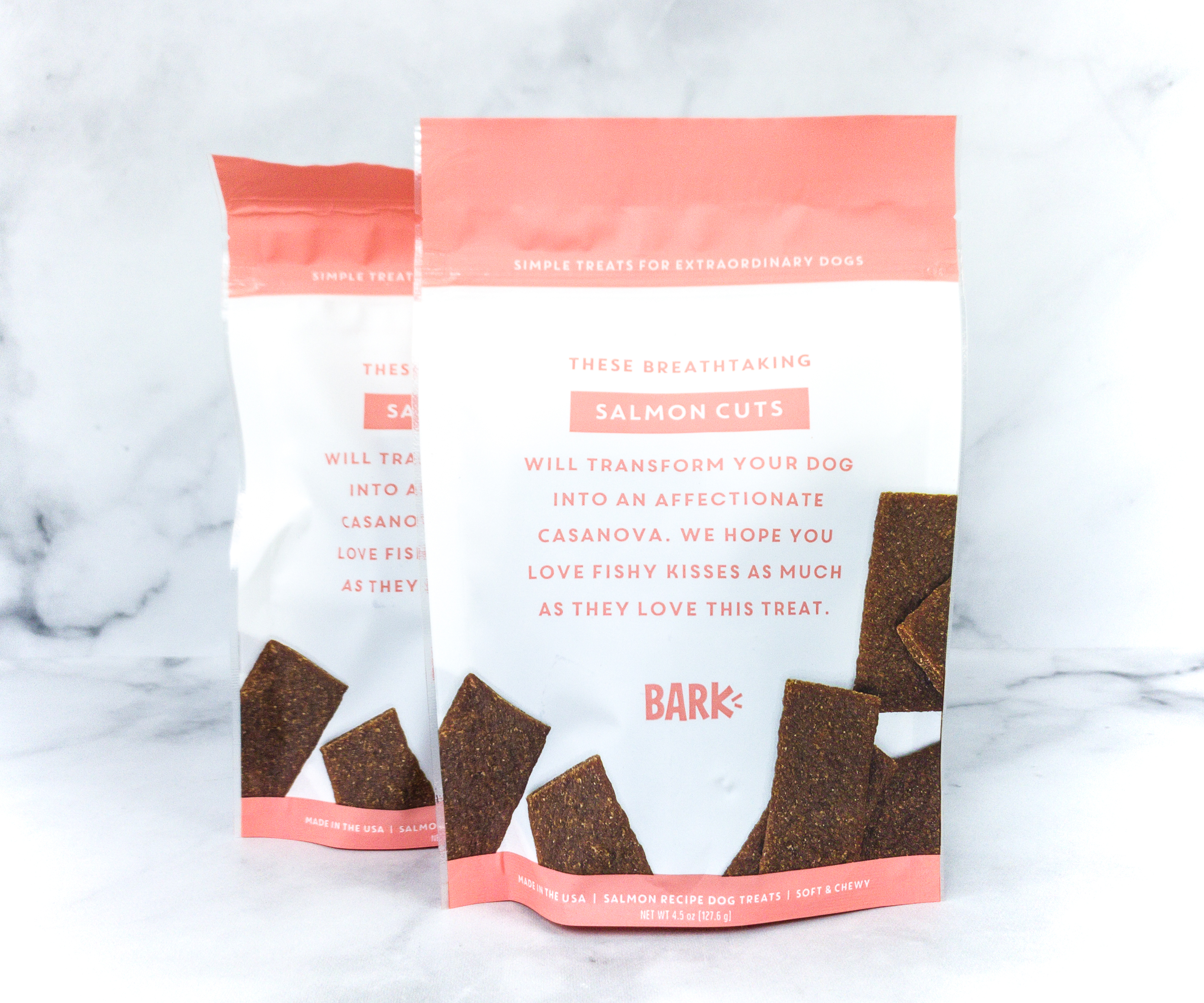 Bark Salmon Cuts Dog Treats. This month's featured bag of treats is made from the USA using salmon and flaxseed!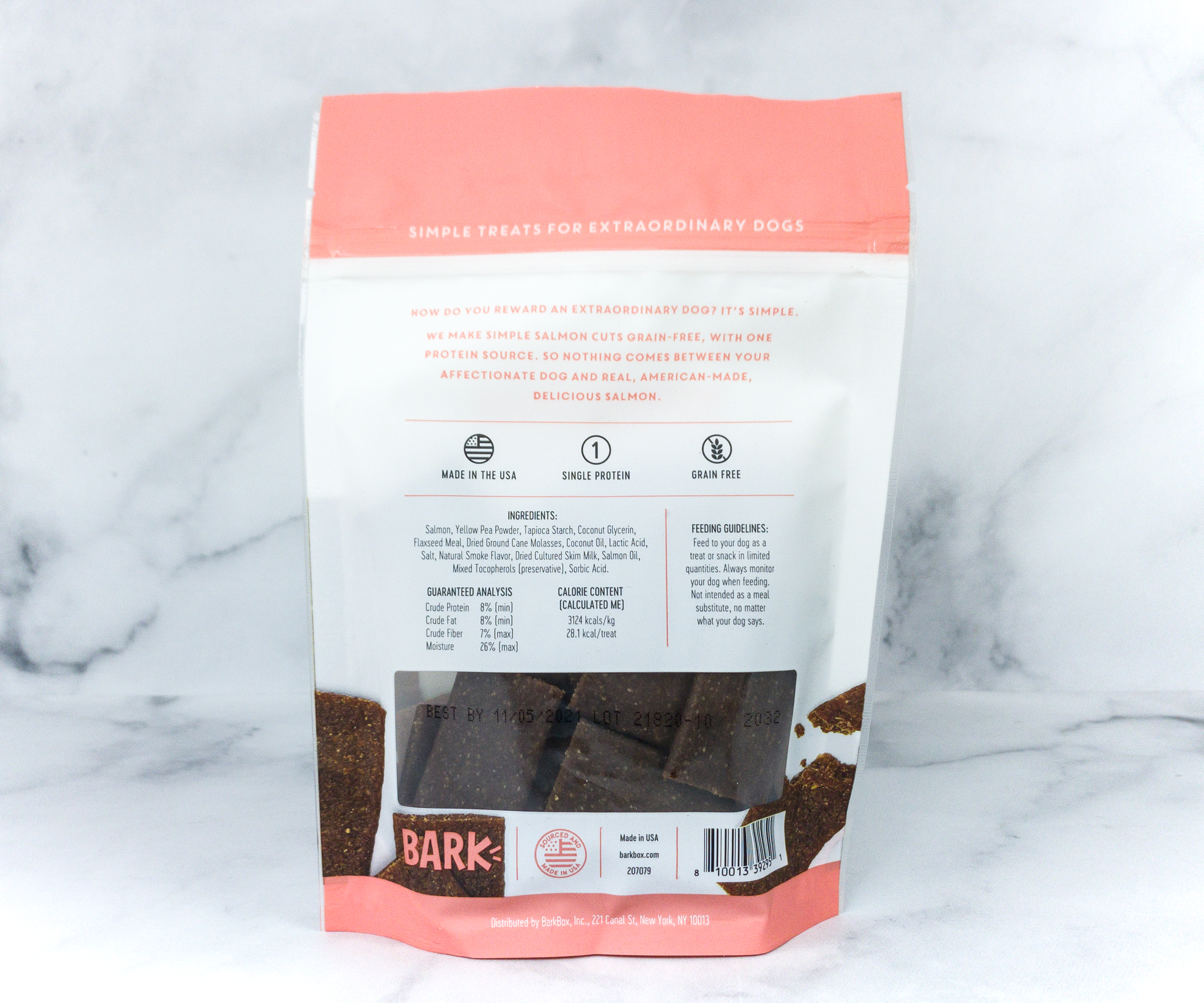 Each piece is packed with protein and other nutrients that help keep your dog's body healthy and more active.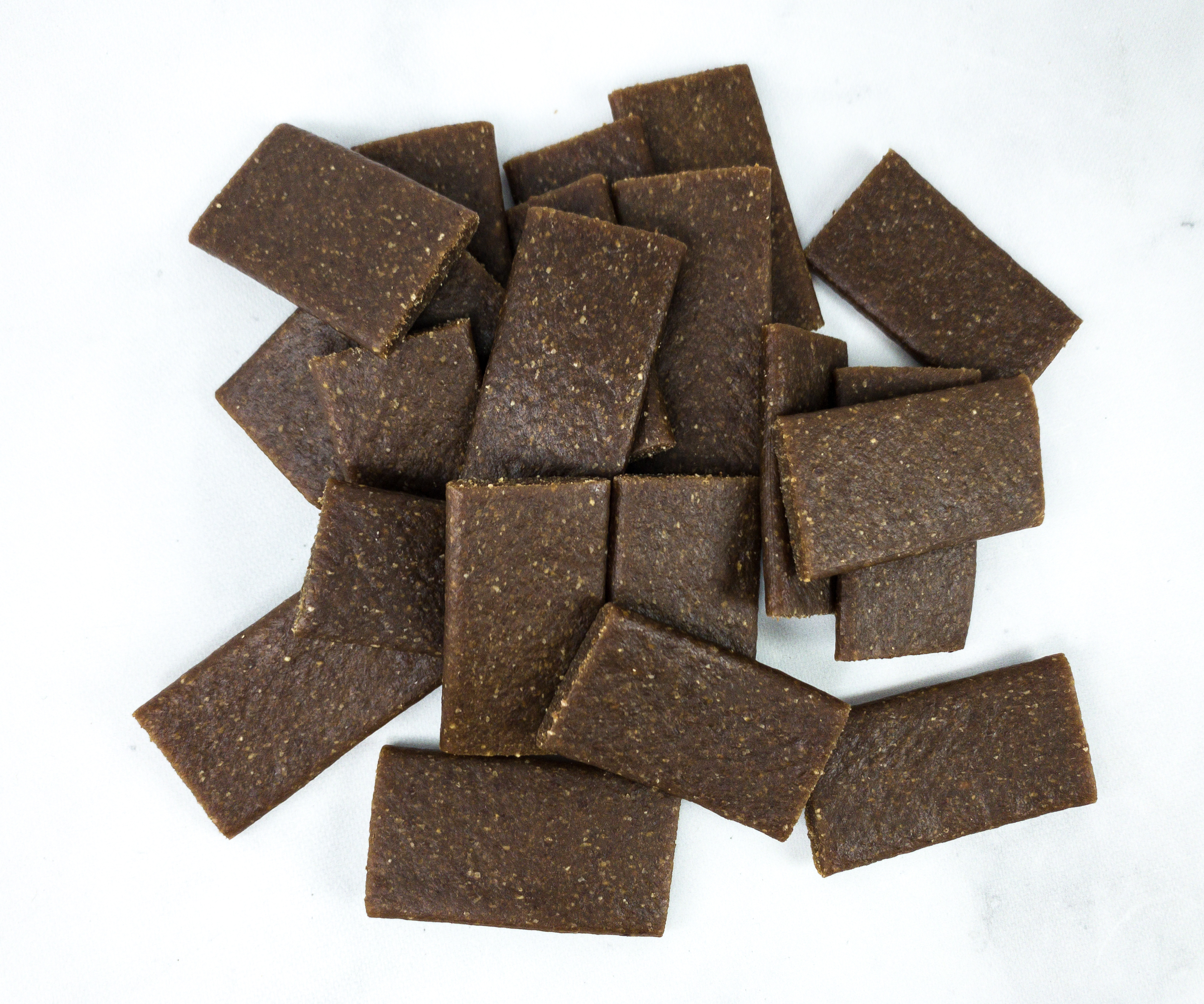 Inside the bag are rectangular chewy treats, perfect whether as a snack or as a training reward!
Dean looks quite serious but he loved this month's toys!
This month's Super Chewer toys and treats were a hit! The treats are all made with healthy ingredients, while the toys are fun and innovative. Our pups' favorite item this month is the hot potato bouncing toy! We play fetch with it a lot! It could be quite a challenge looking for the right treats and toys for heavy chewer dogs, so I really find this subscription helpful and convenient. They always make sure that they only provide us with what our dogs deserve!
What do you think of this month's Super Chewer Box?