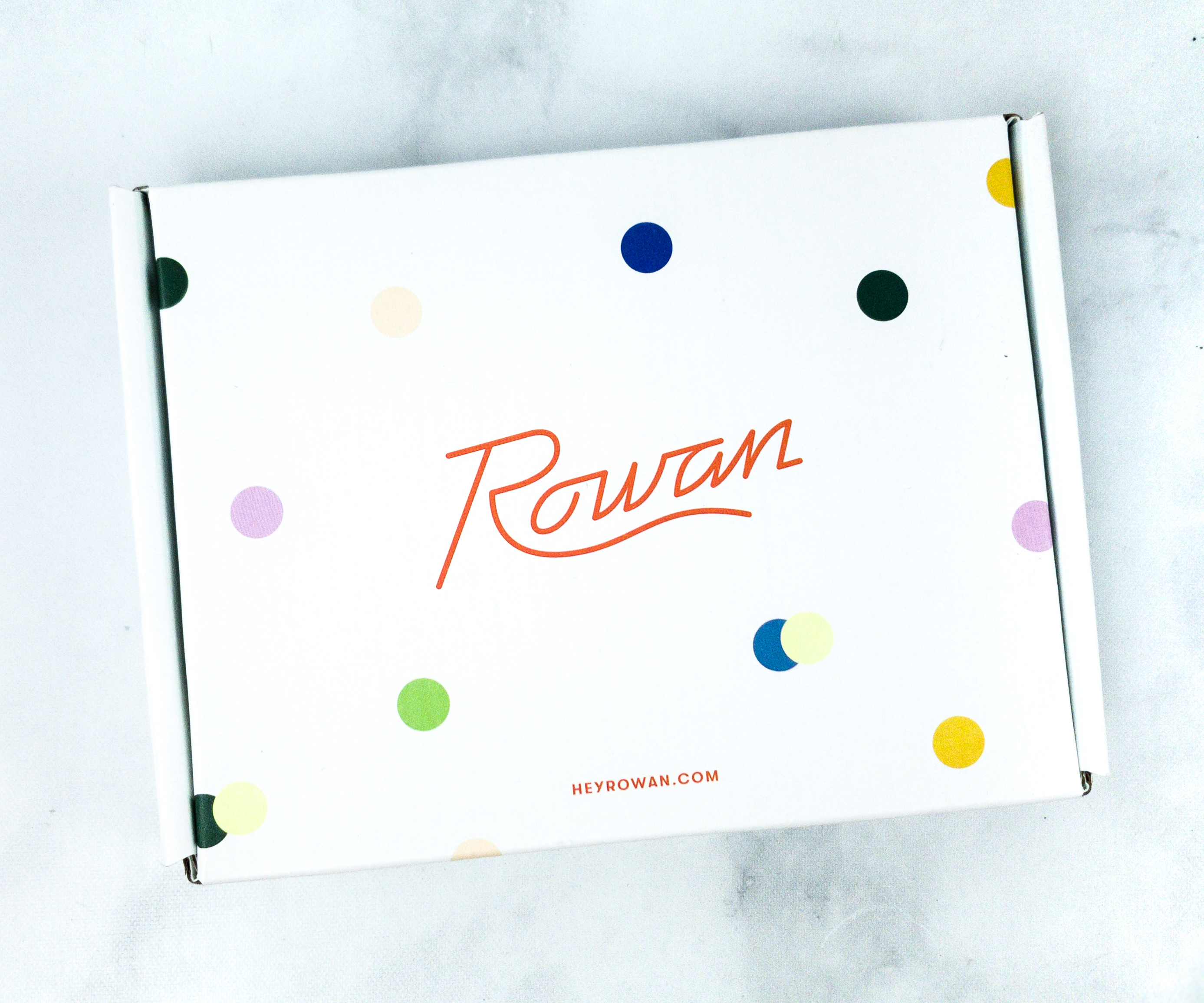 Rowan Earring Club is a monthly earring subscription box for tweens and teens that includes a fresh pair of earrings and a curated content designed to initiate a meaningful conversation. Your first box will also include an earring stand, earring pouch, journal, and pen! The box costs $19 per month on an annual subscription but you can opt to go for a 6-month plan for only $22 a month. What's great is that you don't have to pay upfront – it gets charged monthly! Gold vermeil earrings are $2 more per month than silver.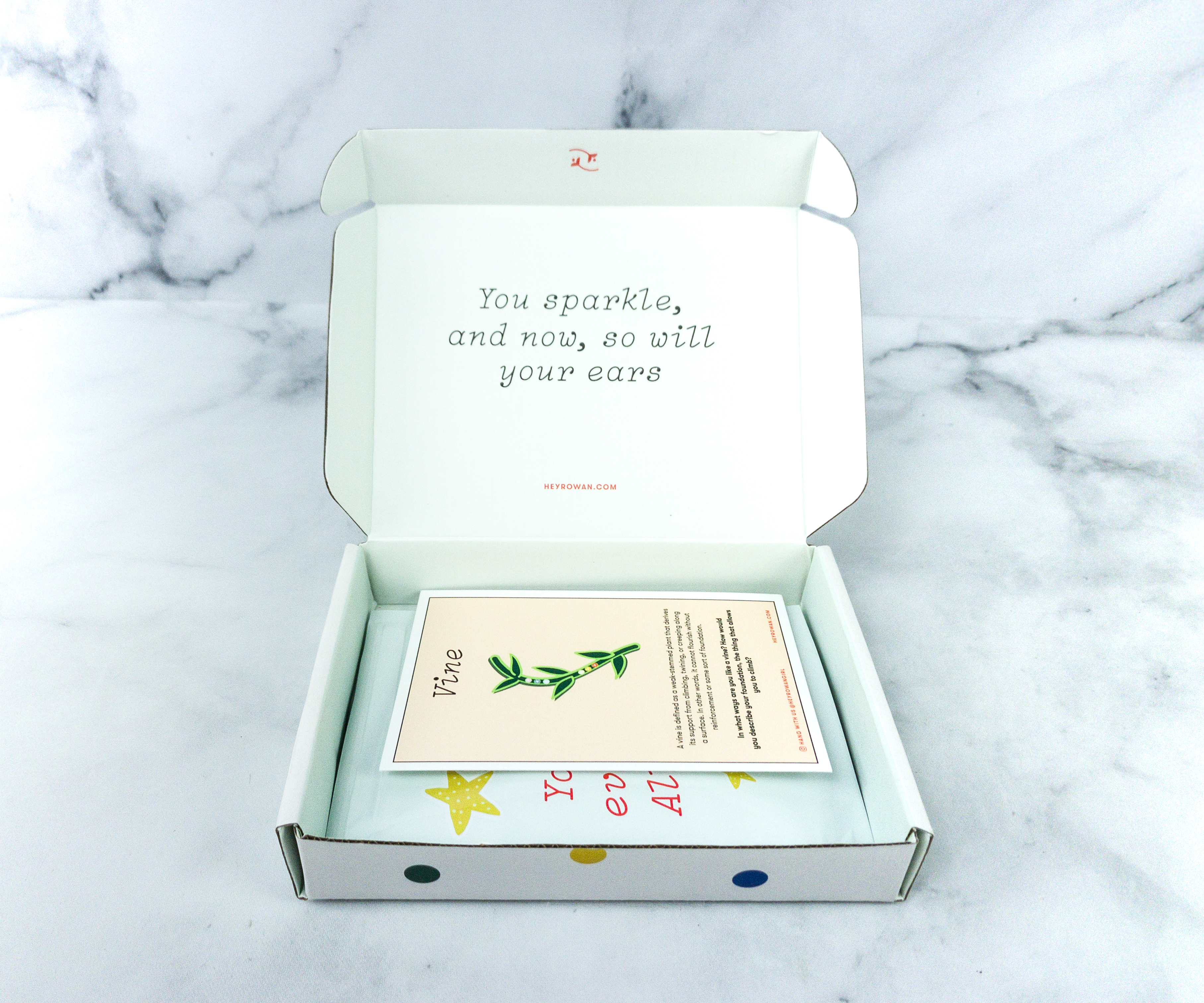 Upon opening, we were greeted by a card with a cute illustration of a vine.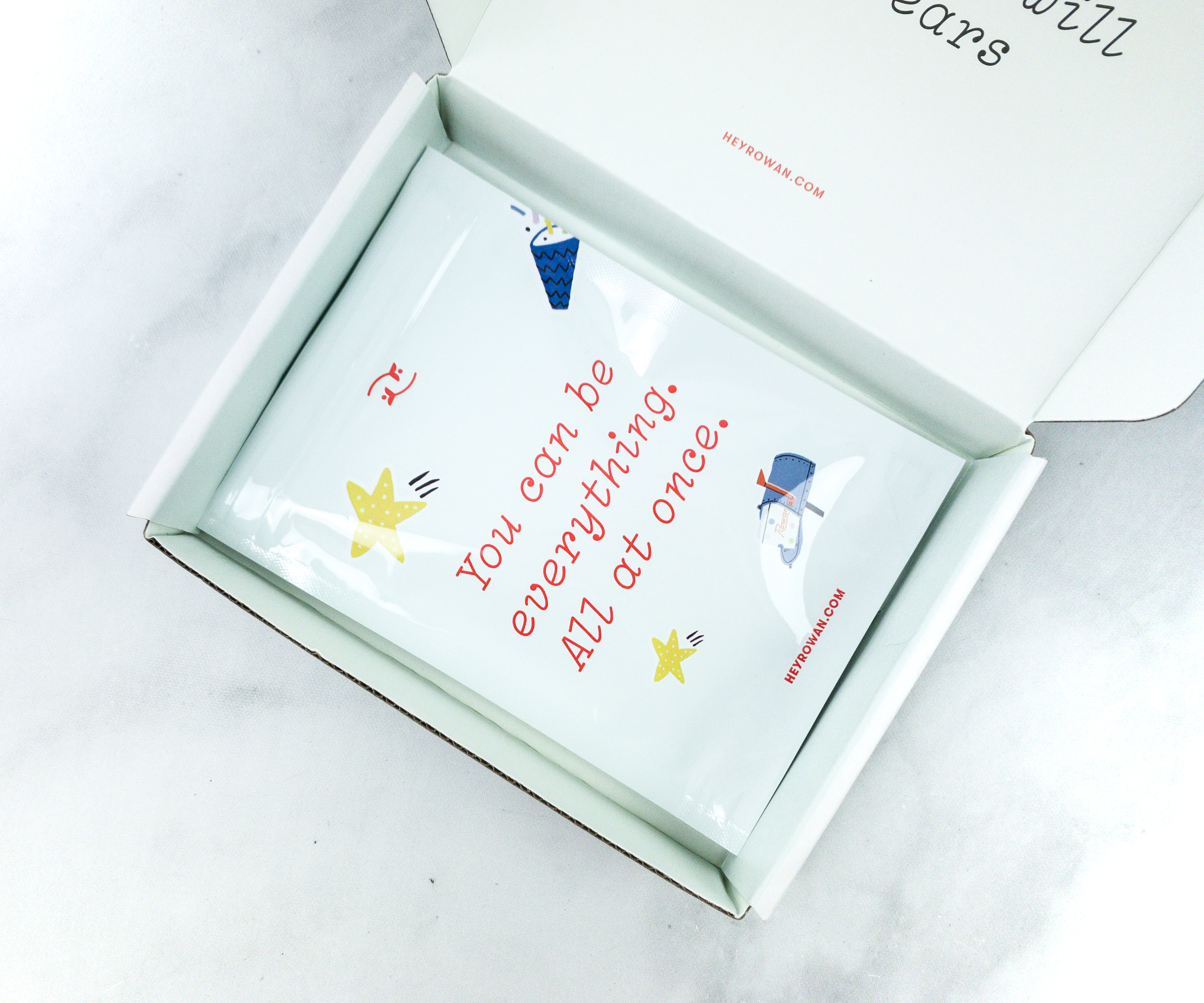 Here is where the magic starts! Everything is packed inside a resealable pouch which also features the brand logo on one side.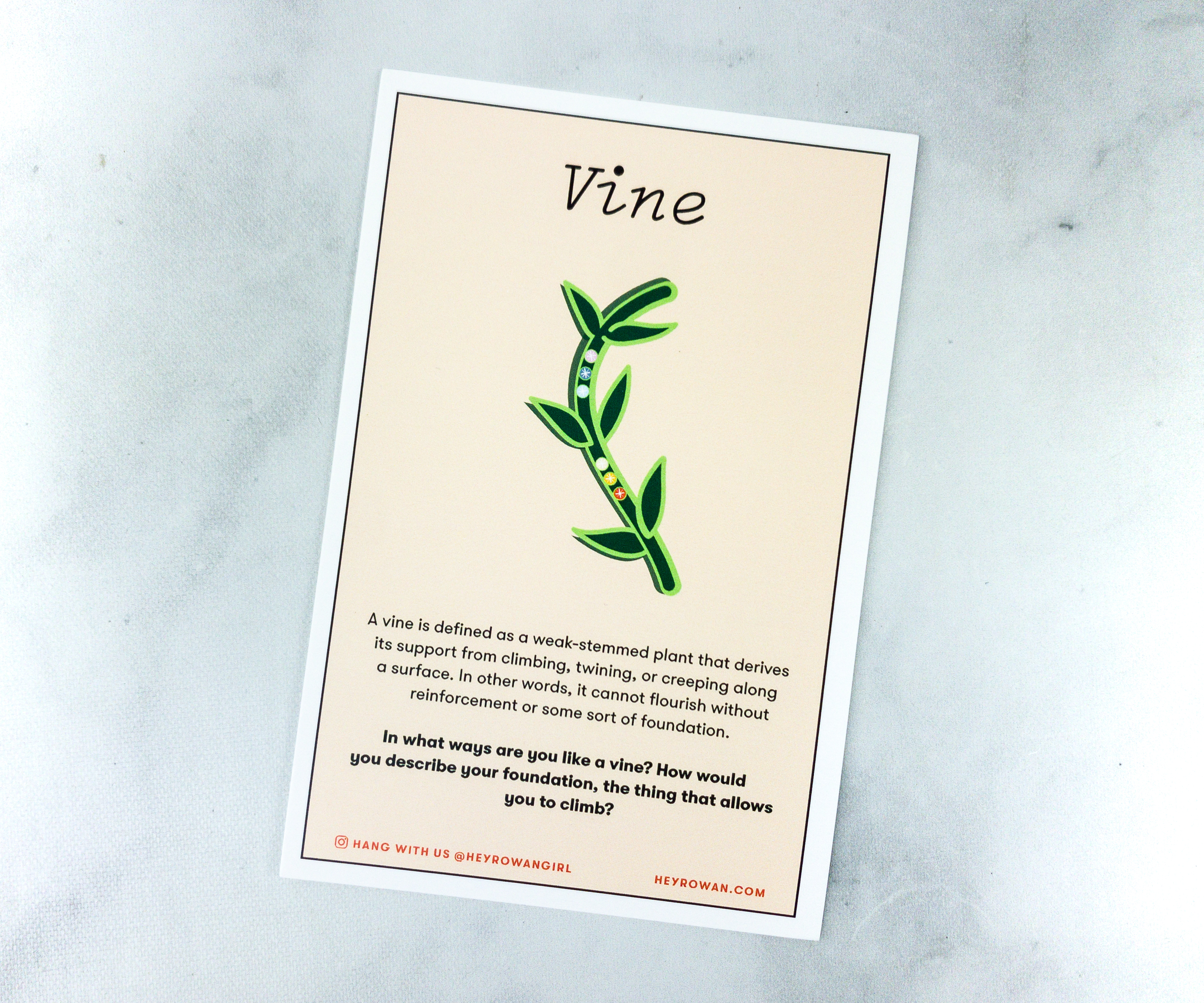 This month, the theme is VINE! The card contains a message as well as questions.
A vine is defined as a weak-stemmed plant that derives its support from climbing, twining, or creeping along a surface. In other words, it cannot flourish without reinforcement or some sort of foundation.

In what ways are you like a vine? How would you describe your foundation, the thing that allows you to climb?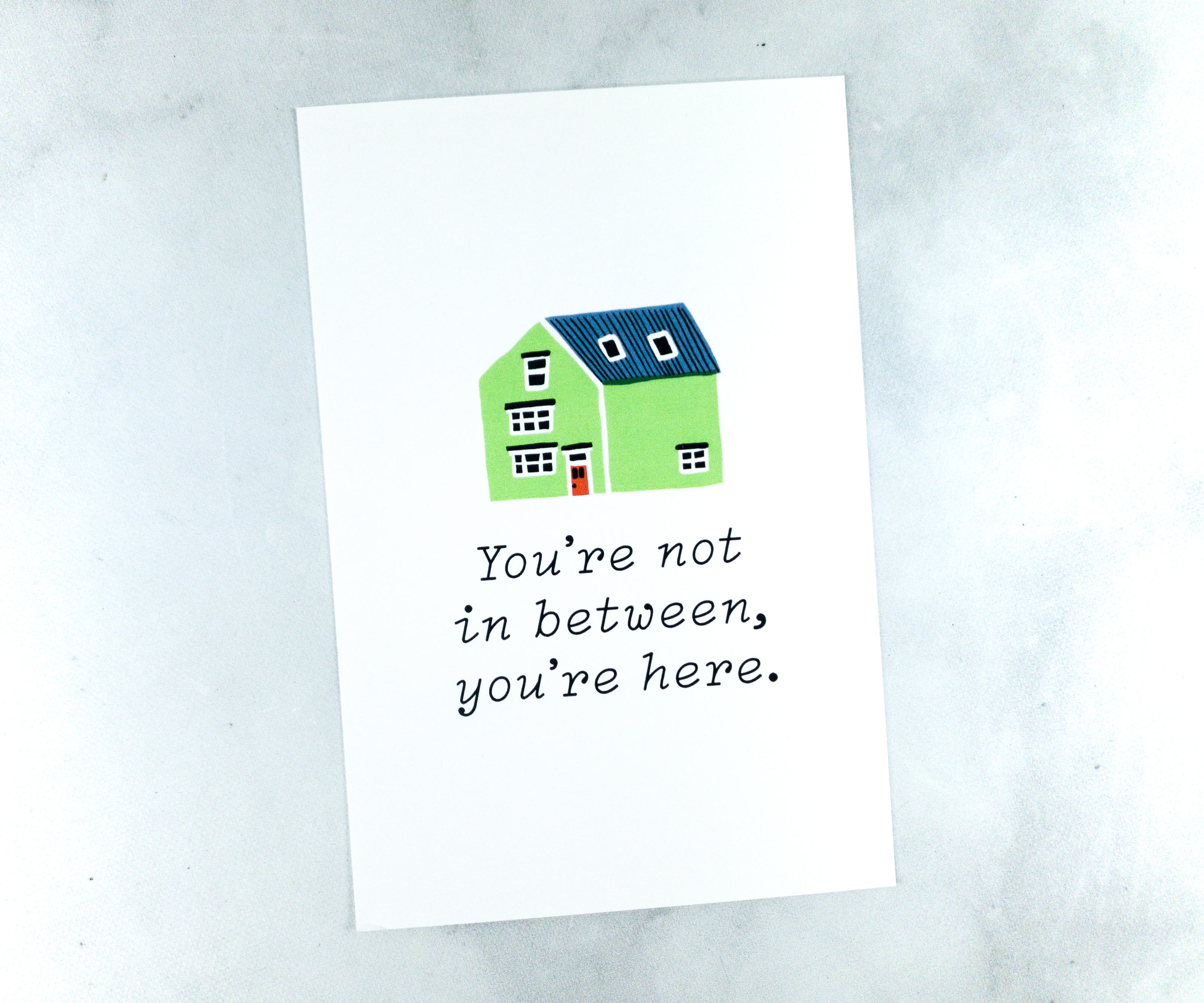 The other side of the card says "You're not in between, you're here."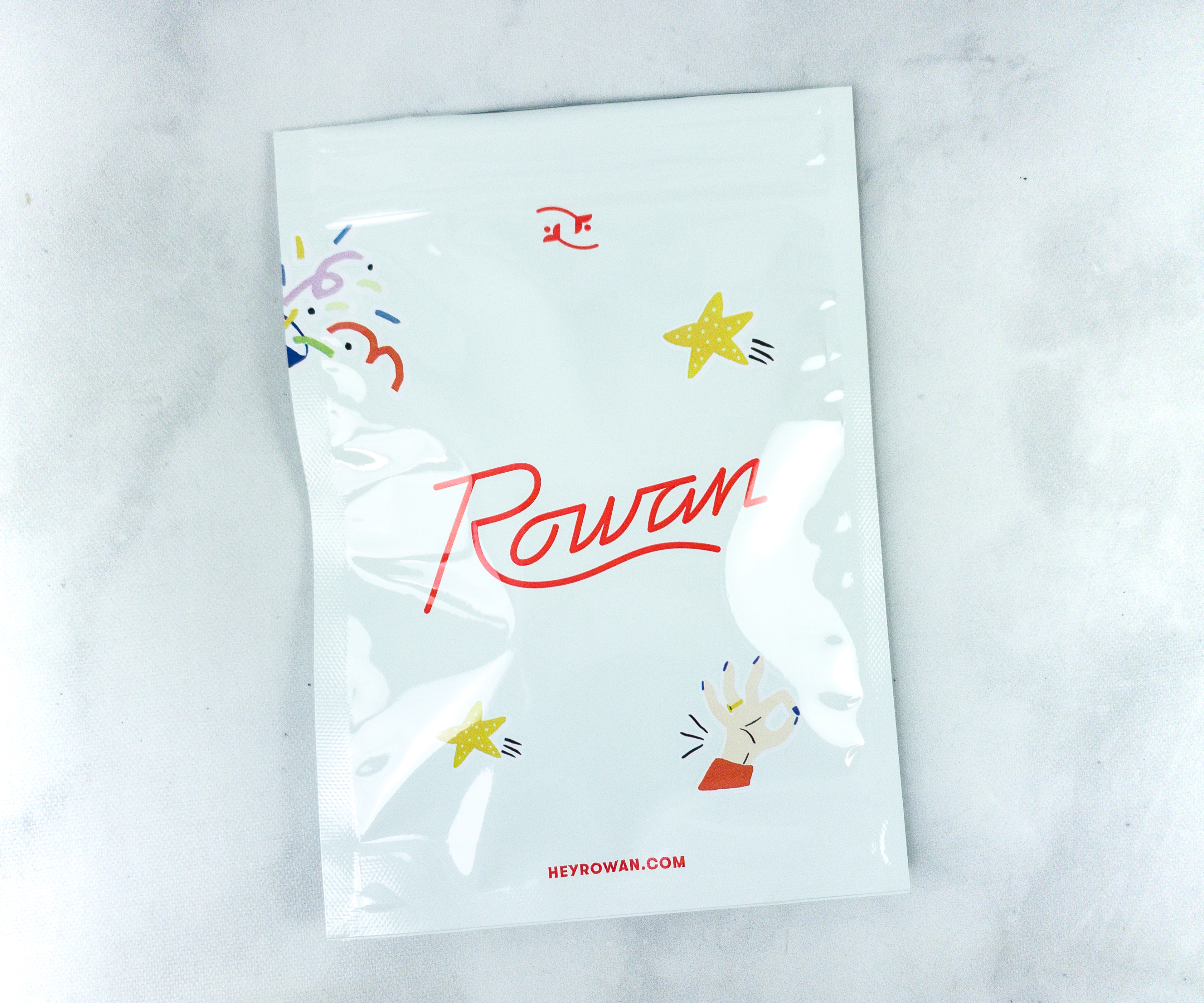 The pouch is really pretty! It's also giftable!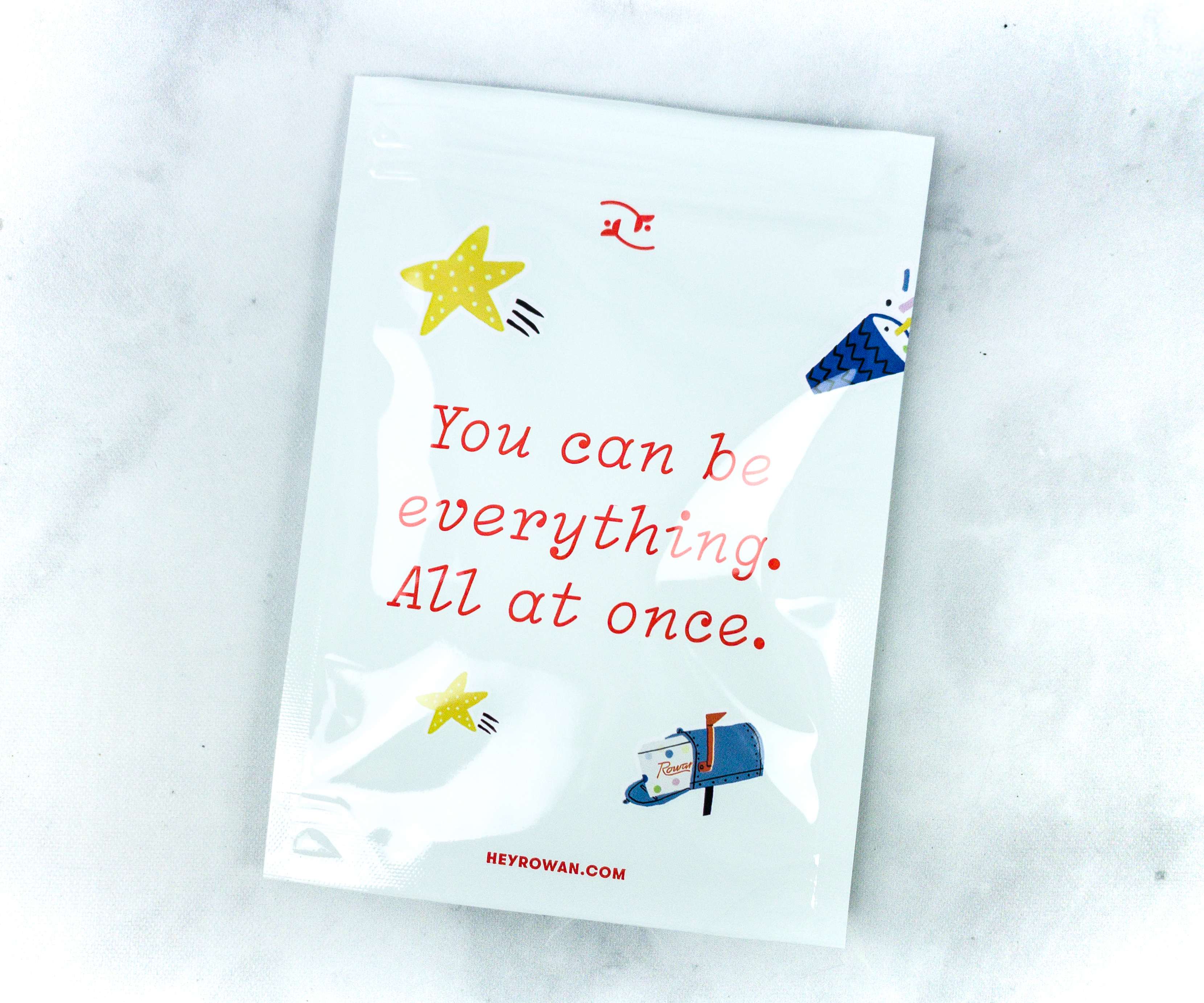 It's the usual design, and it also has an encouraging message: "You can be everything. All at once."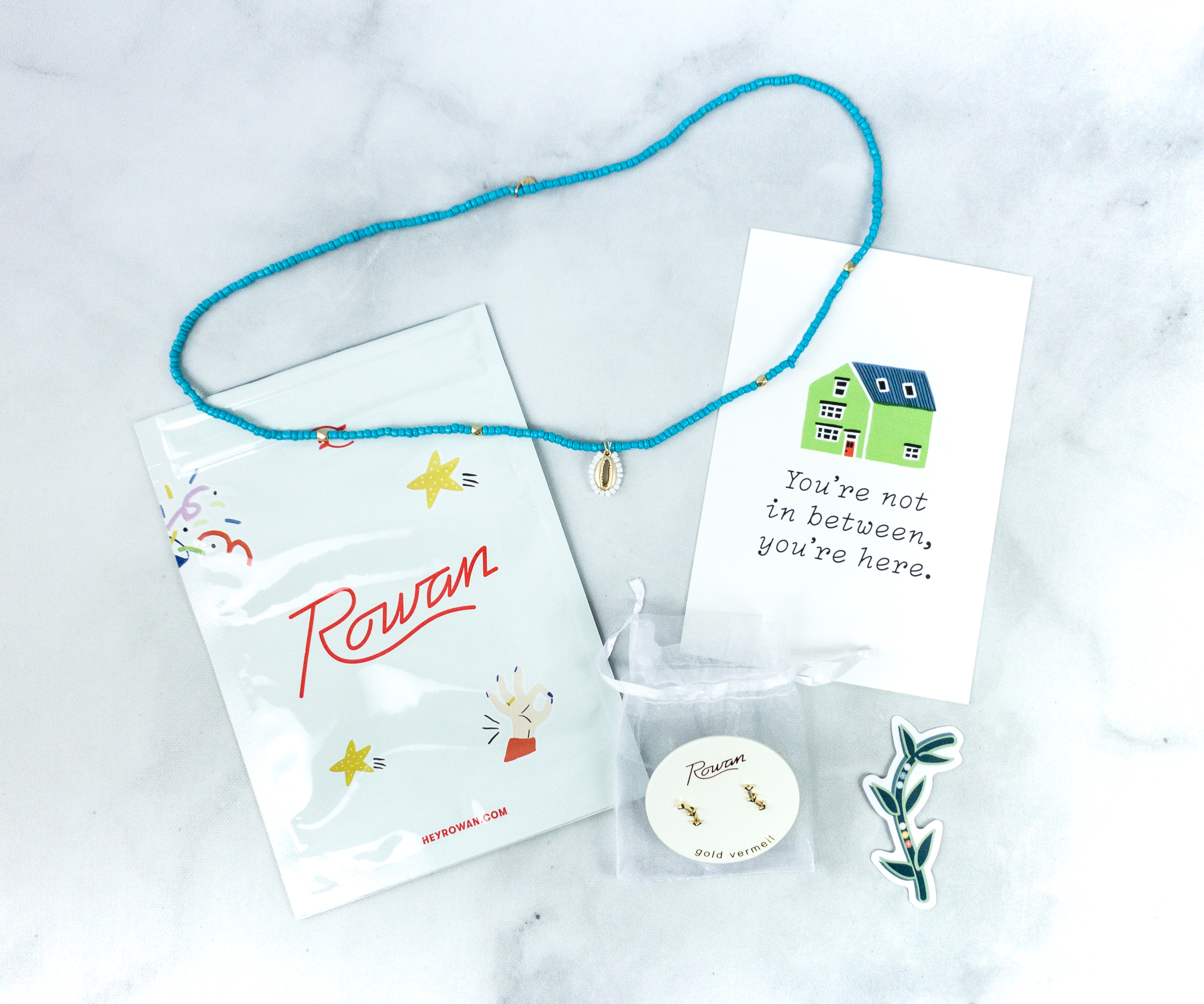 Everything in the box!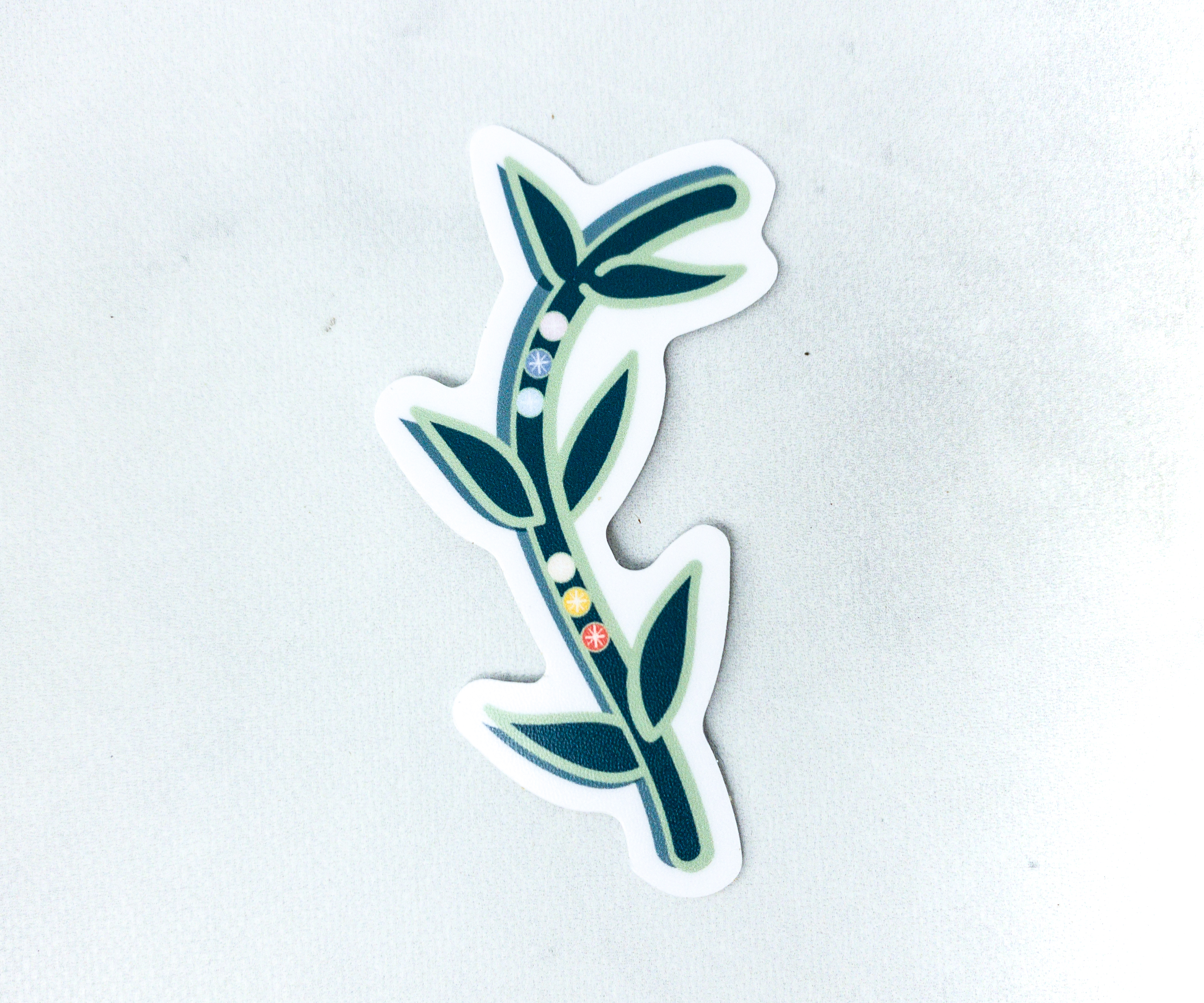 The package includes a vine sticker.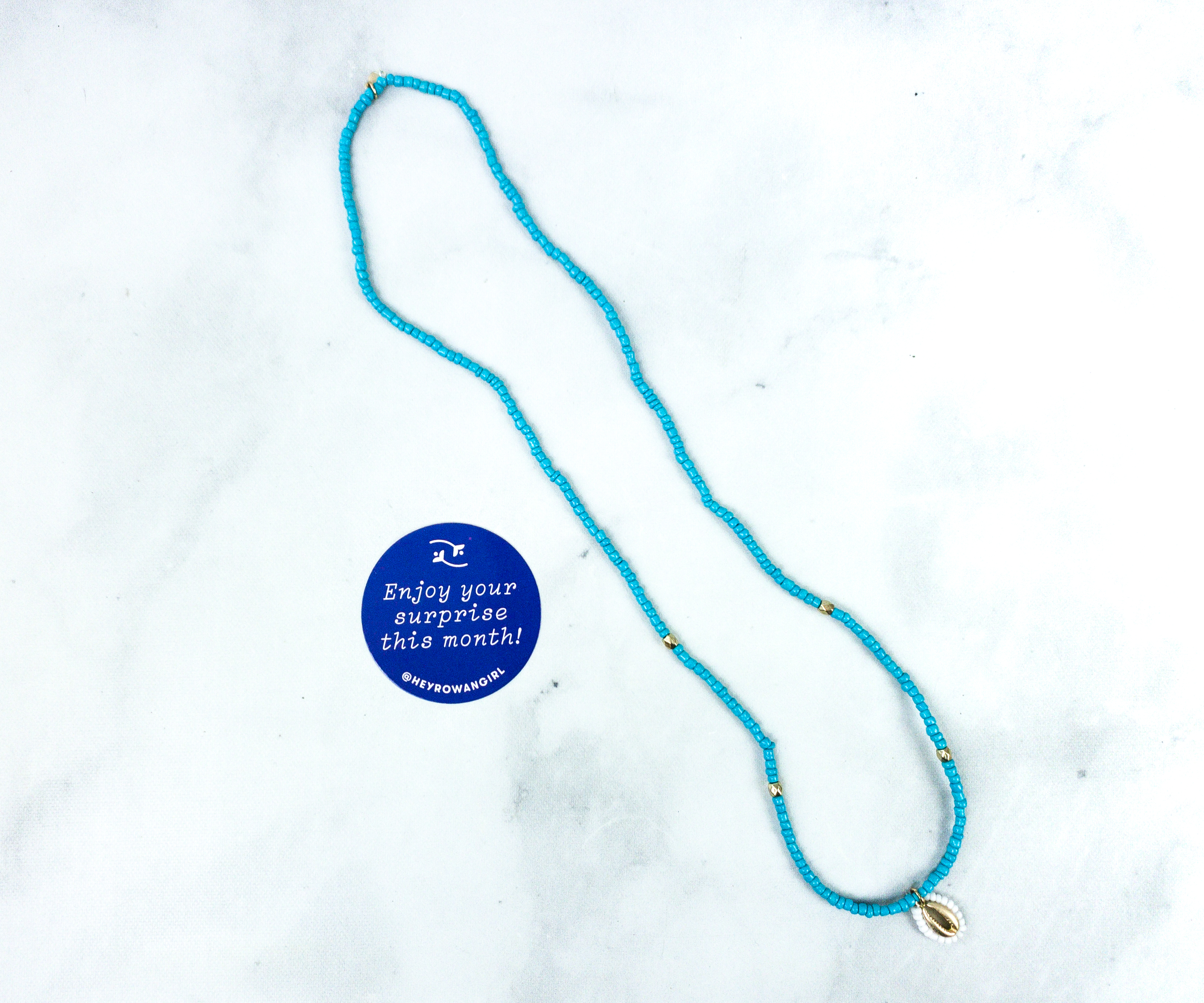 Necklace. This month's surprise item is a necklace made with blue beads and some gold-colored accents!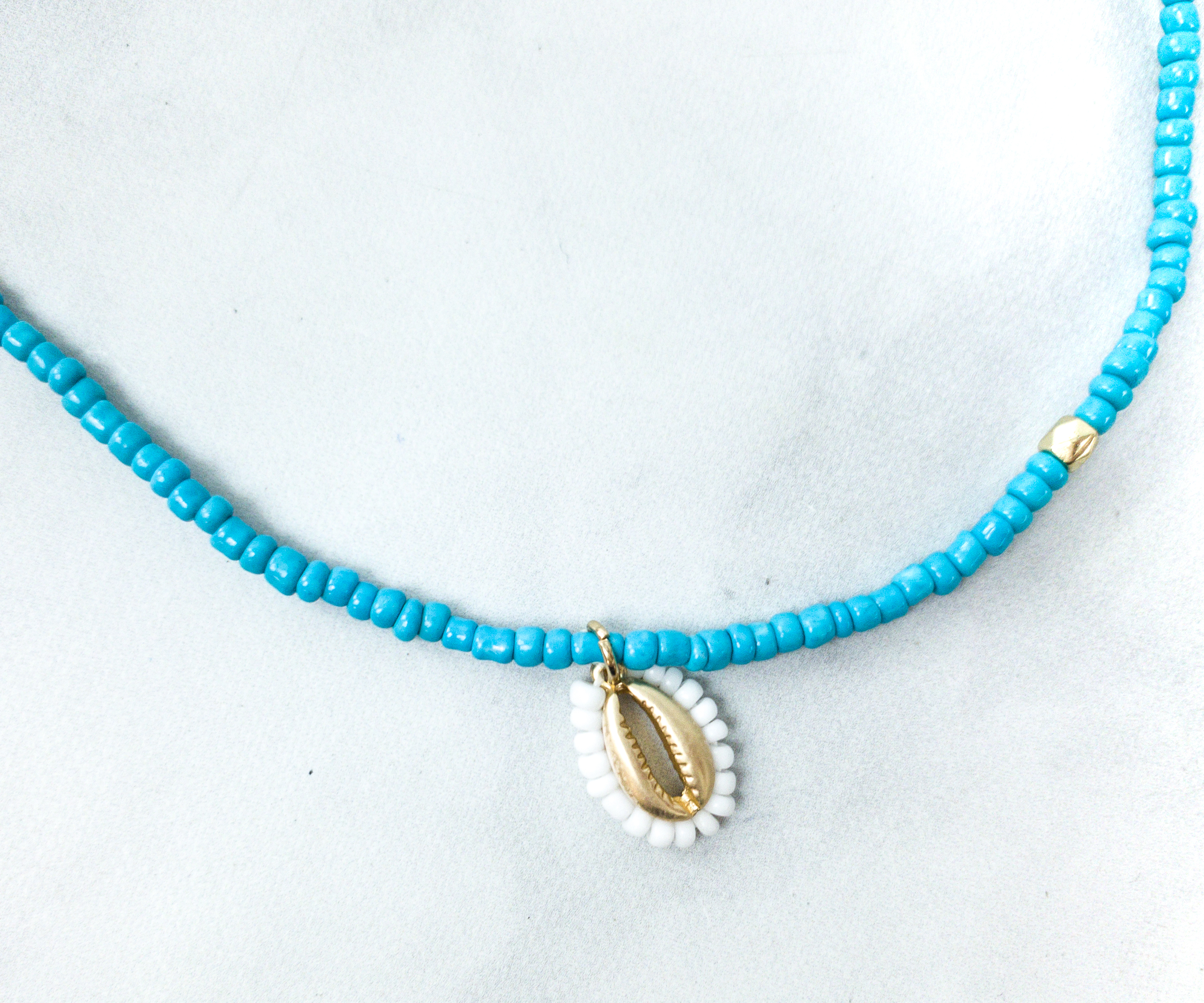 It comes with a cowrie inspired charm that adds more beachy vibes to it!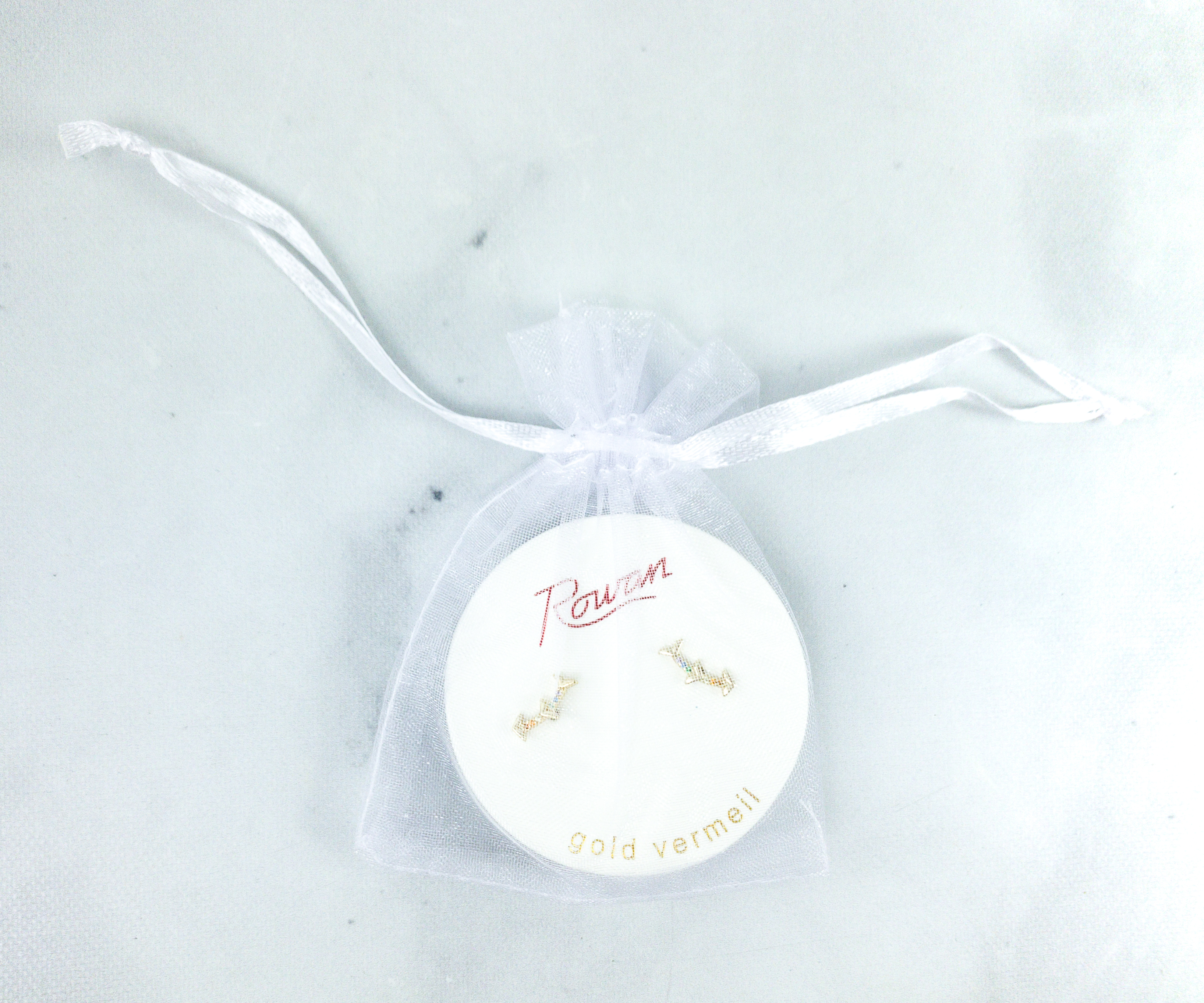 Earrings. The pair of earrings are packed in an organza pouch for safekeeping. Like all other Rowan earrings, these are nickel-free!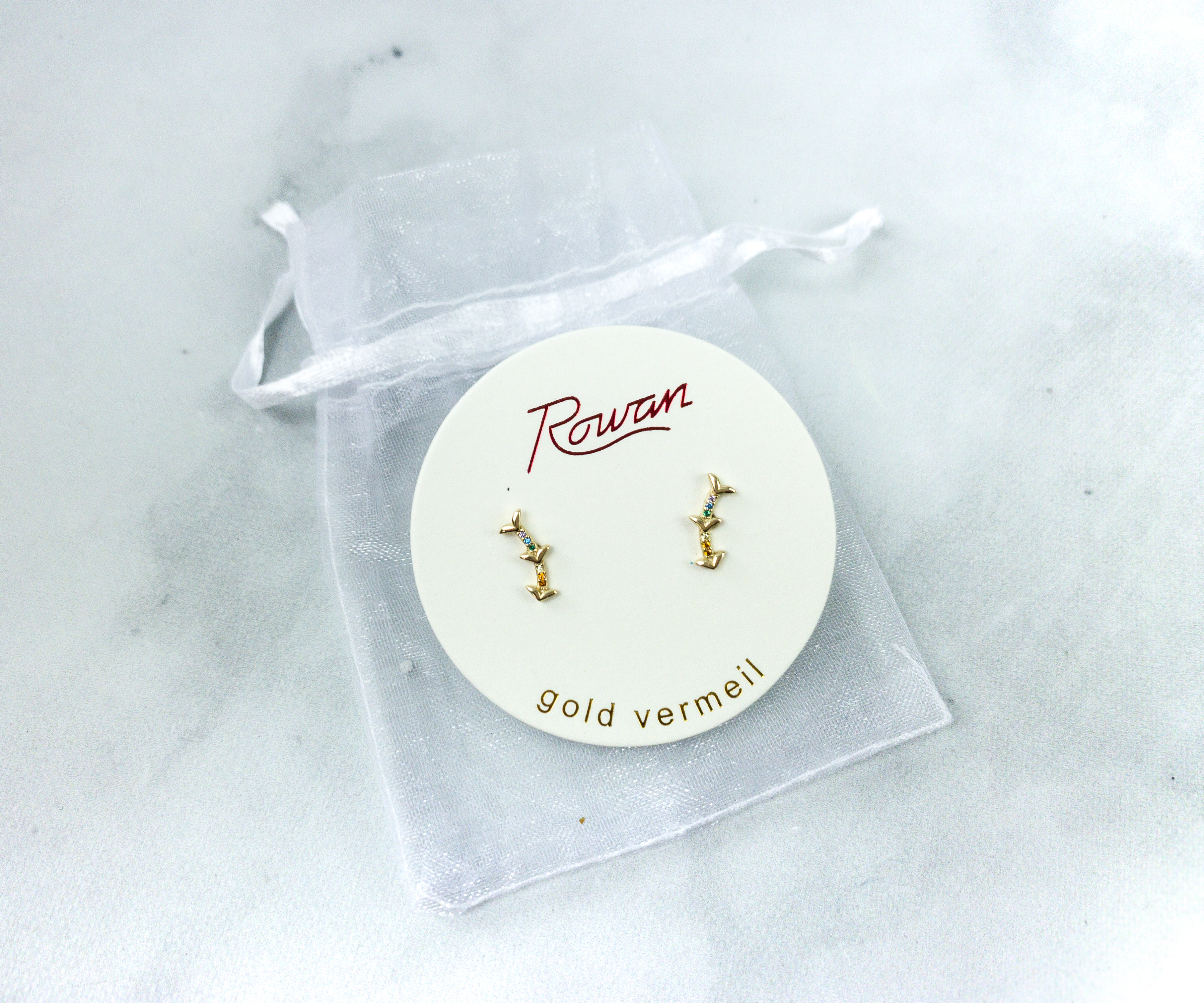 These are dainty earrings adorned with colorful gems. They're gold vermeil, which means they have a base metal of Sterling Silver dipped in 14k gold.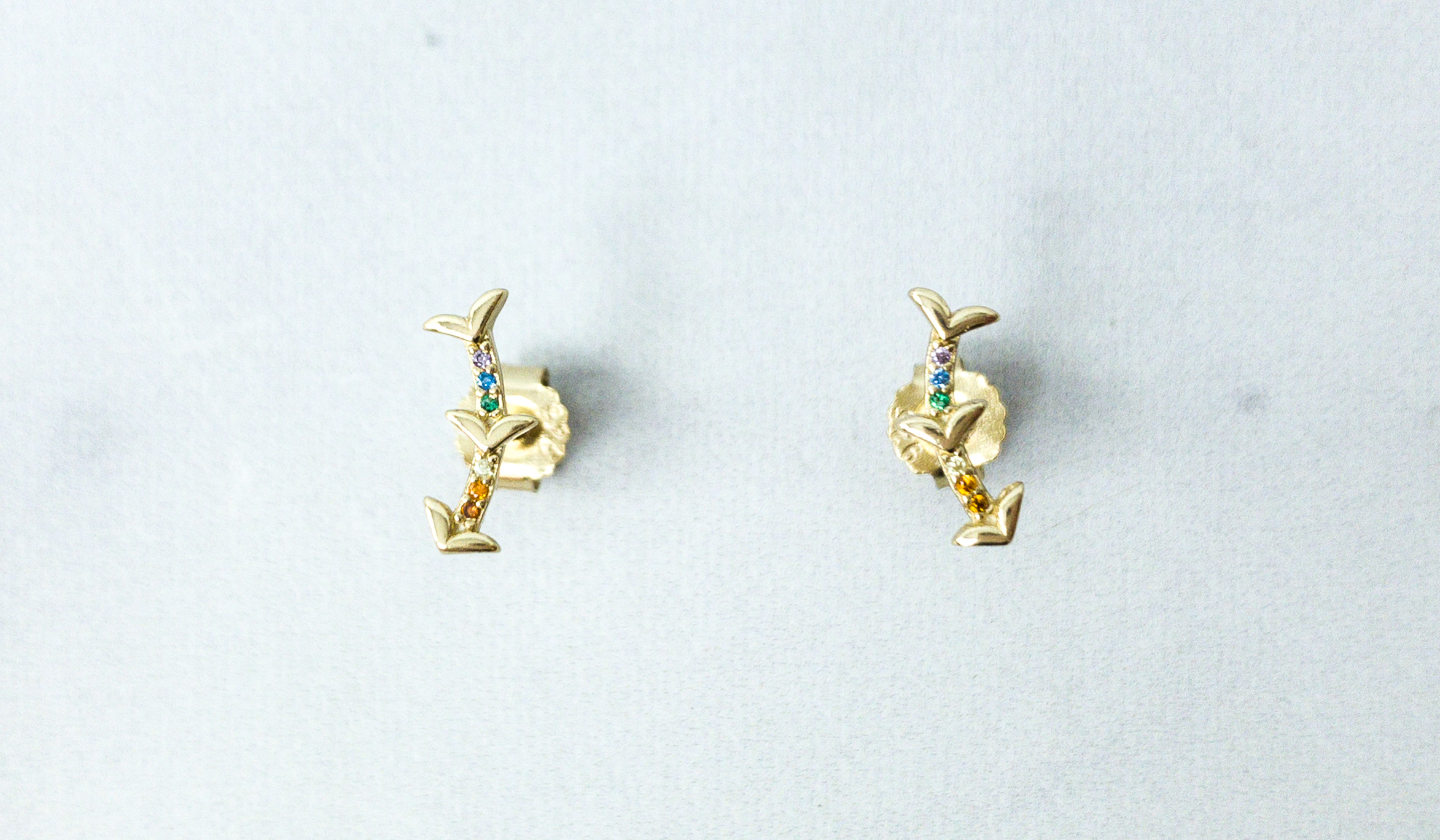 The earrings do look like vines, especially because of those golden leaves. My daughter likes them because they look so cute!
Rowan earrings are always pretty! So far they have never disappointed us with the quality of the featured accessories. This month's vine earrings are no different. They are age-appropriate and they look great even with casual clothes. As always, there's a bonus item that adds more fun to the monthly package. Even their monthly themes are exciting! They really put a lot of thought into every package and we appreciate that!
What do you think of Rowan Earring Club?