Brick Loot is a monthly subscription box filled with LEGO-compatible items, bricks, and brick building accessories for LEGO fans. Every themed Brick Loot box is filled with 4-8 items that were handpicked by Brick specialists who scour the world for the newest and coolest products for you to collect. Usually, you can expect a custom mini-fig, two or more custom builds, and lighting or other customization products. A monthly box is $27.28, with discounts for longer subscription plans.
DEAL: Use code HELLO15 to save 15% on your entire subscription! OR use code KIDCEO to save $5 on your first box!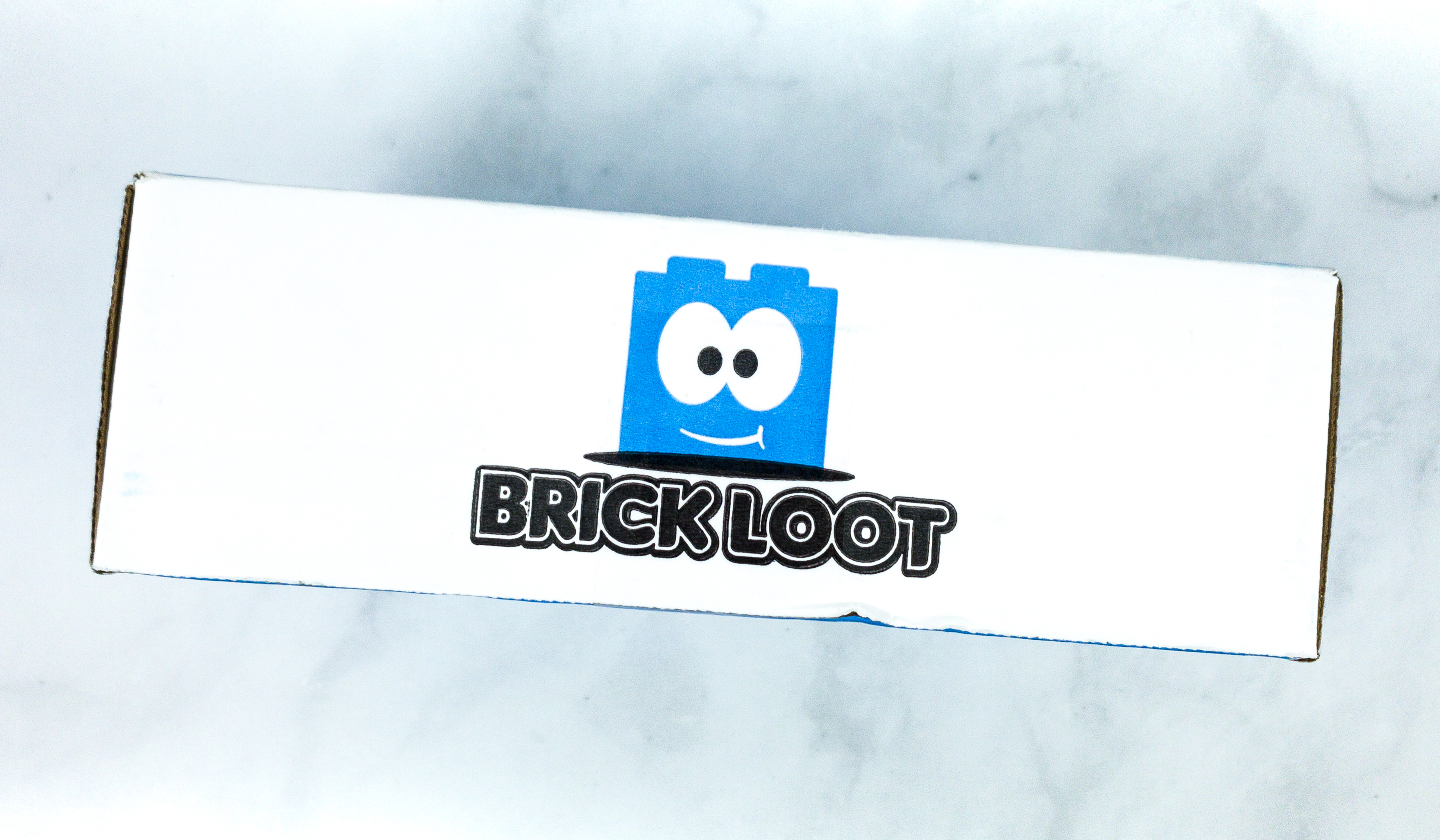 The box arrived in perfect condition.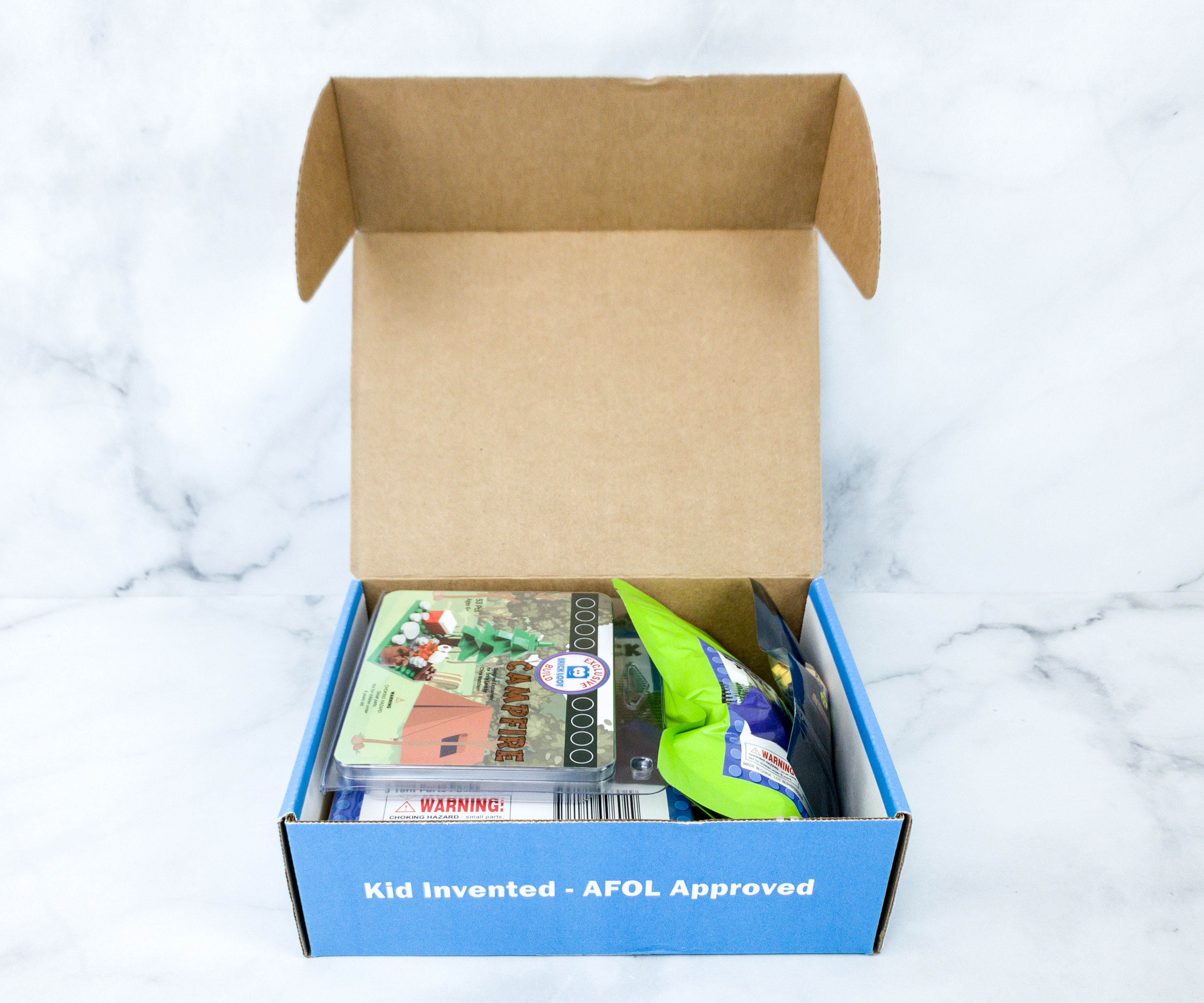 We've got a lot of pretty interesting items here!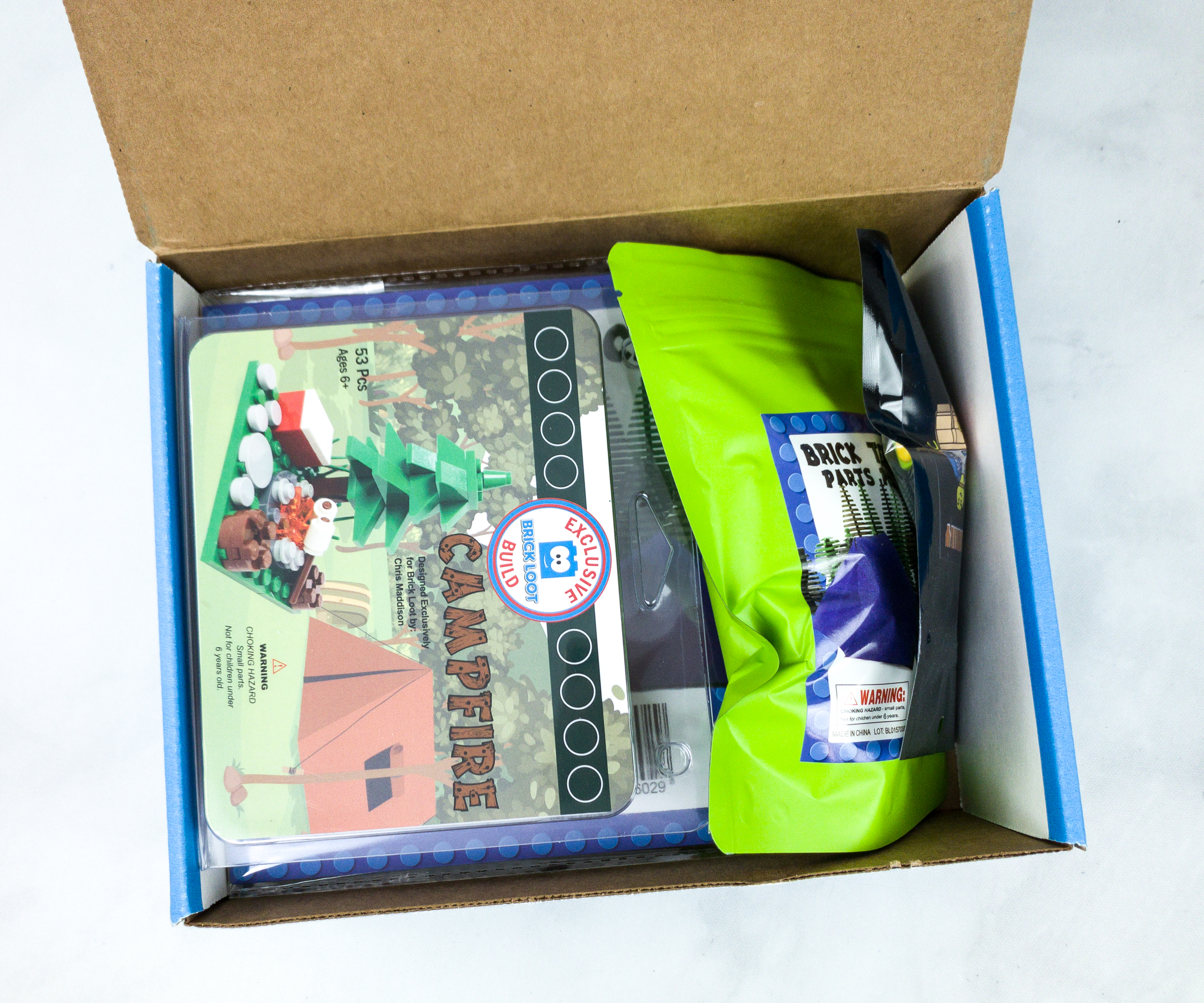 Most of the items came in their original packaging.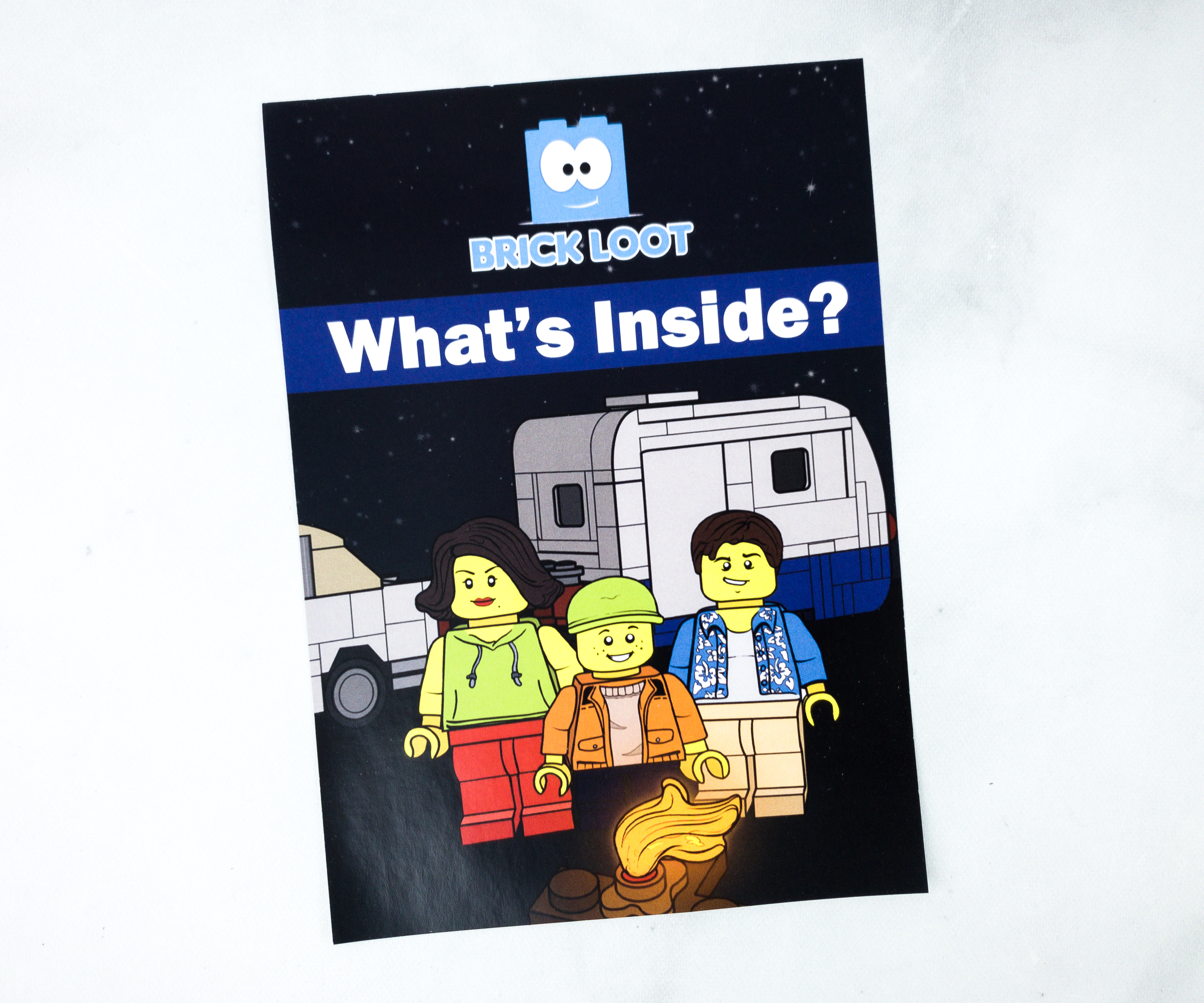 This month's theme is HAPPY CAMPING!
Every box comes with an information card that provides a short description of each item.
Everything in my box!
Minifigure – 100% Custom Printed LEGO. This month, instead of a single mini-figure, we have a whole family composed of 3 mini-figures!
There's a mother, father, and son mini-figure, and they're all dressed up for camping.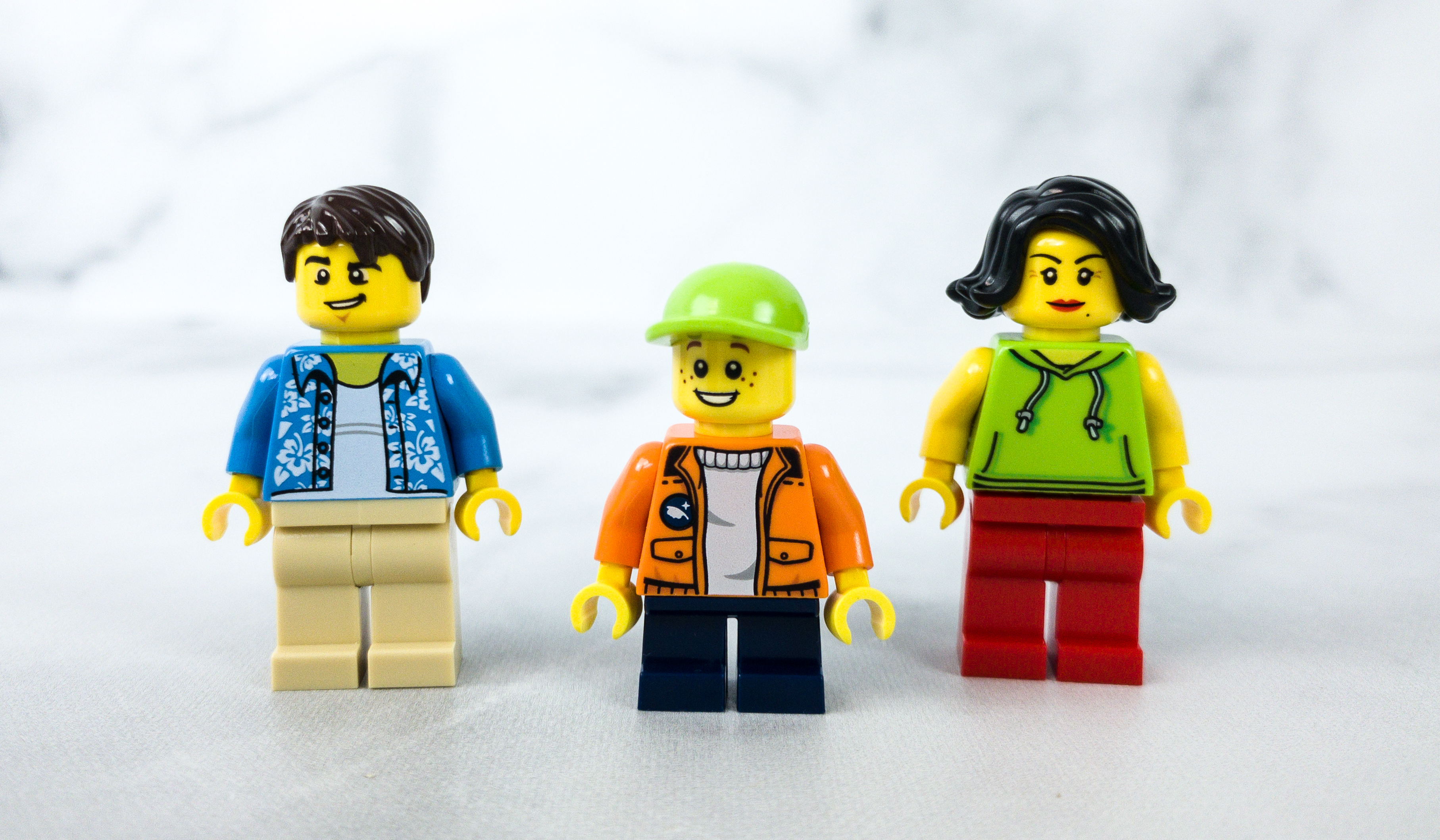 As always, the designs are cute and well-detailed!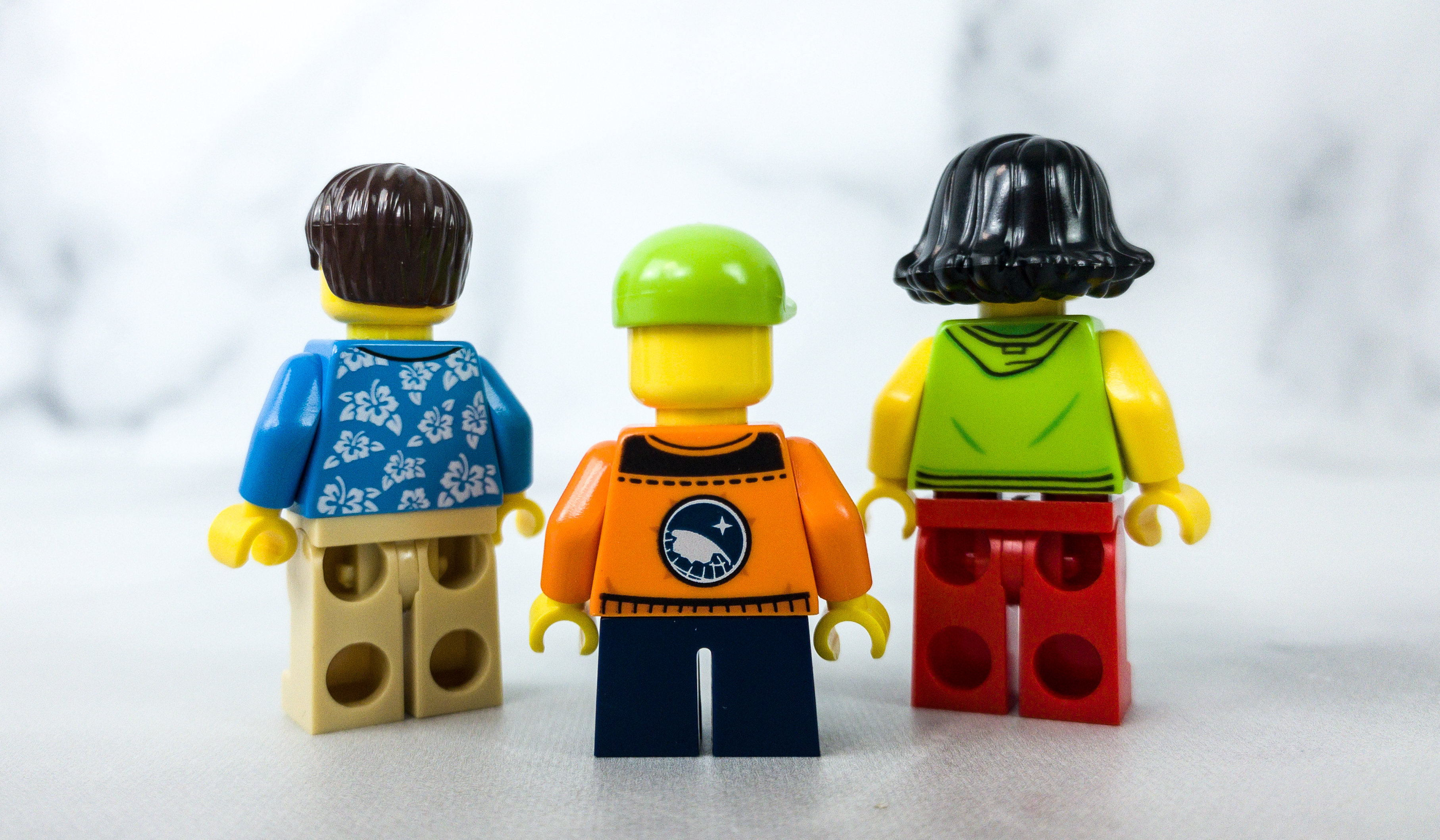 They look really cool together!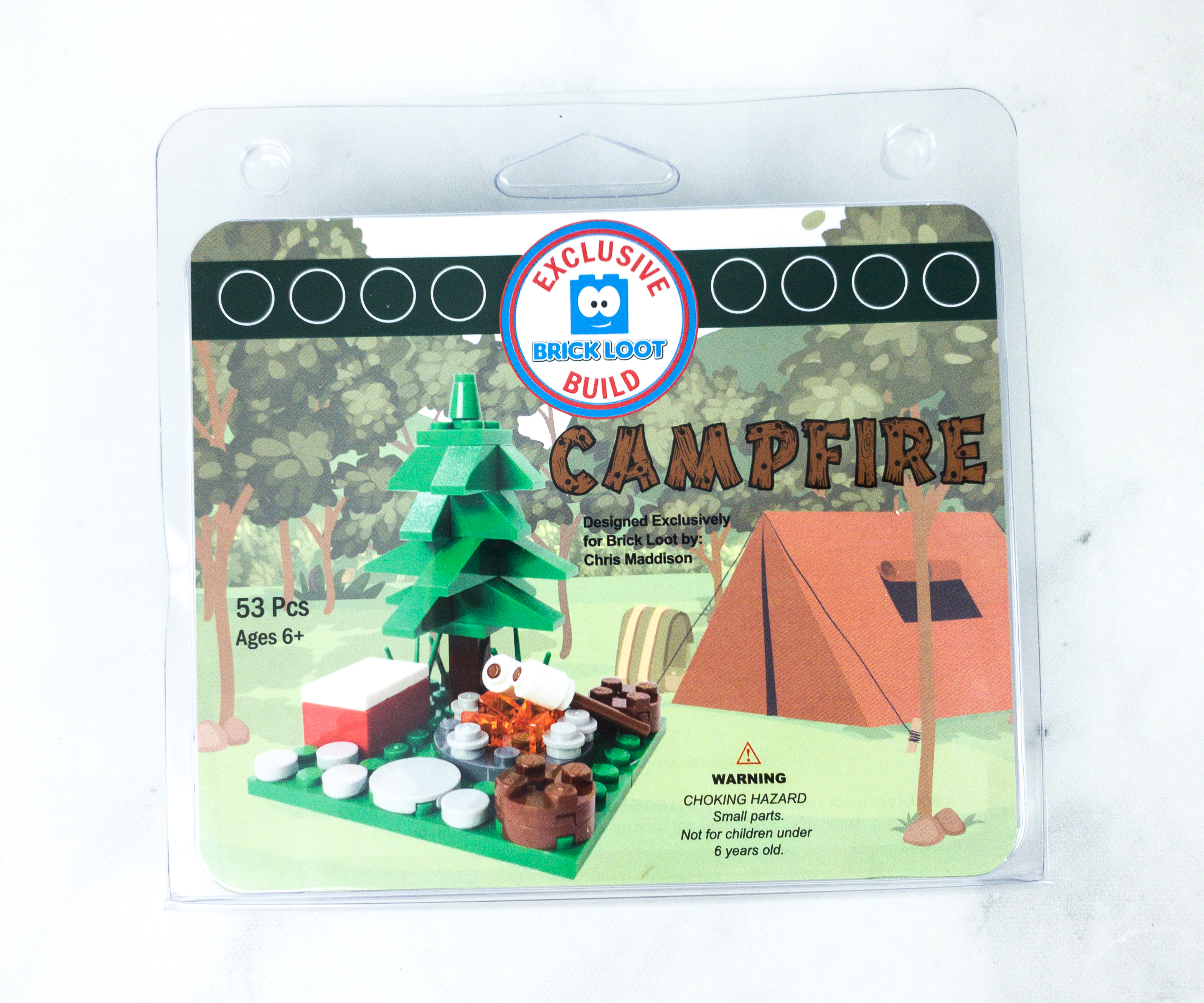 Campfire 100% LEGO Build. This month's featured Lego build is designed by Chris Maddison exclusively for Brick Loot. He's a Lego-build artist known for his sci-fi, medieval, and pop culture-themed creations.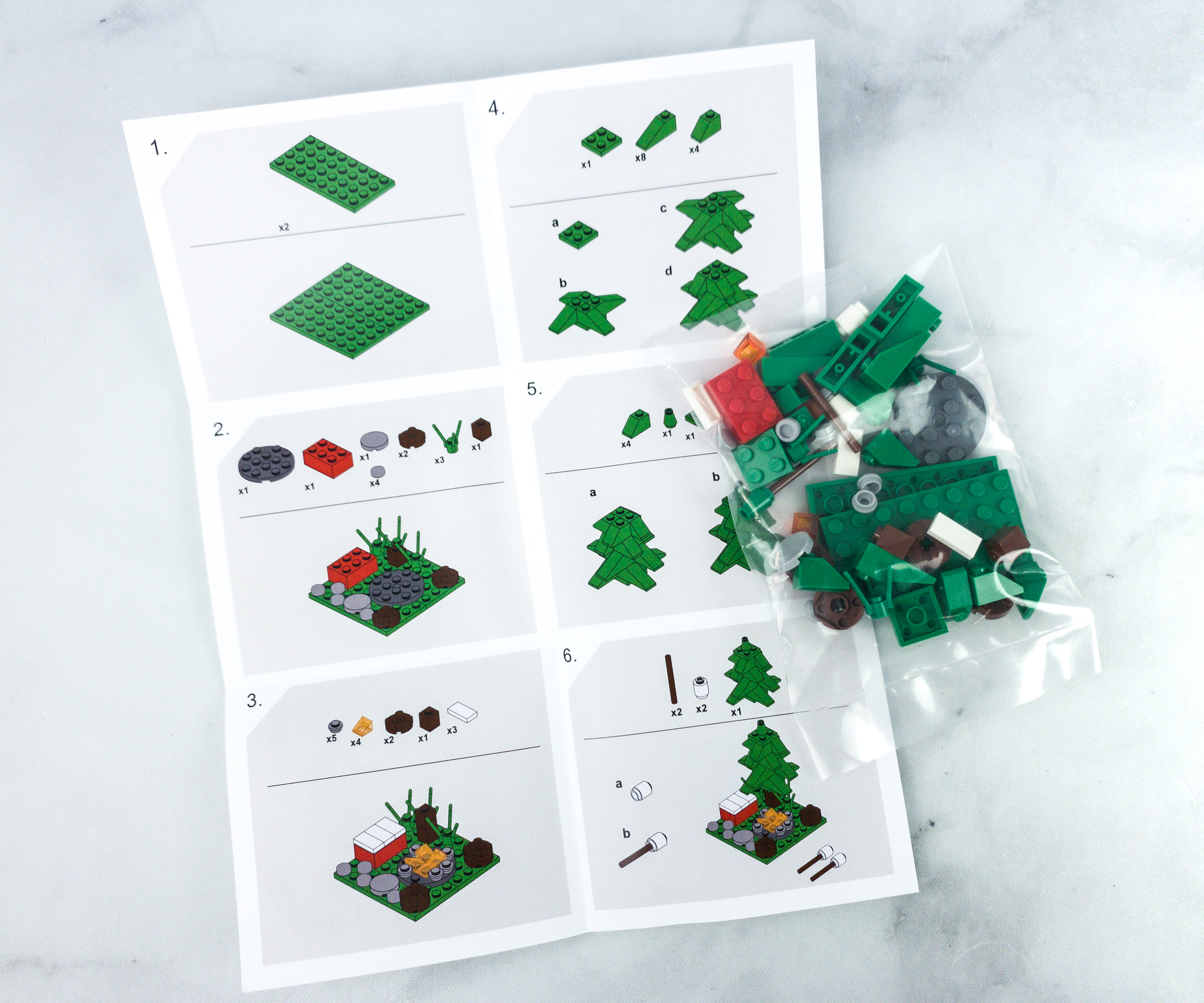 The pack includes a detailed instruction manual and a pack of 53-piece Lego kit.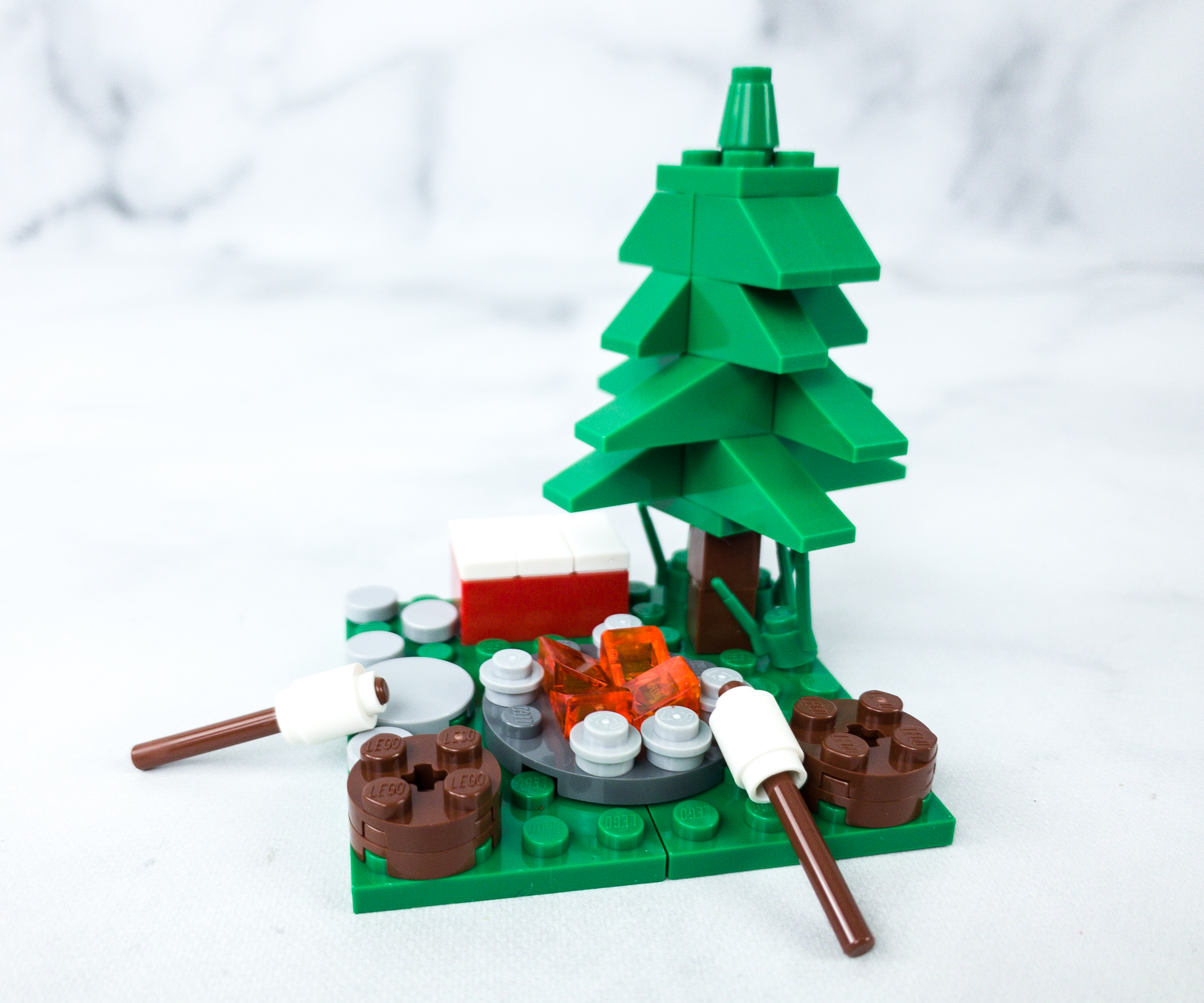 Since the instruction manual is very detailed, my kids were able to build it in a matter of minutes.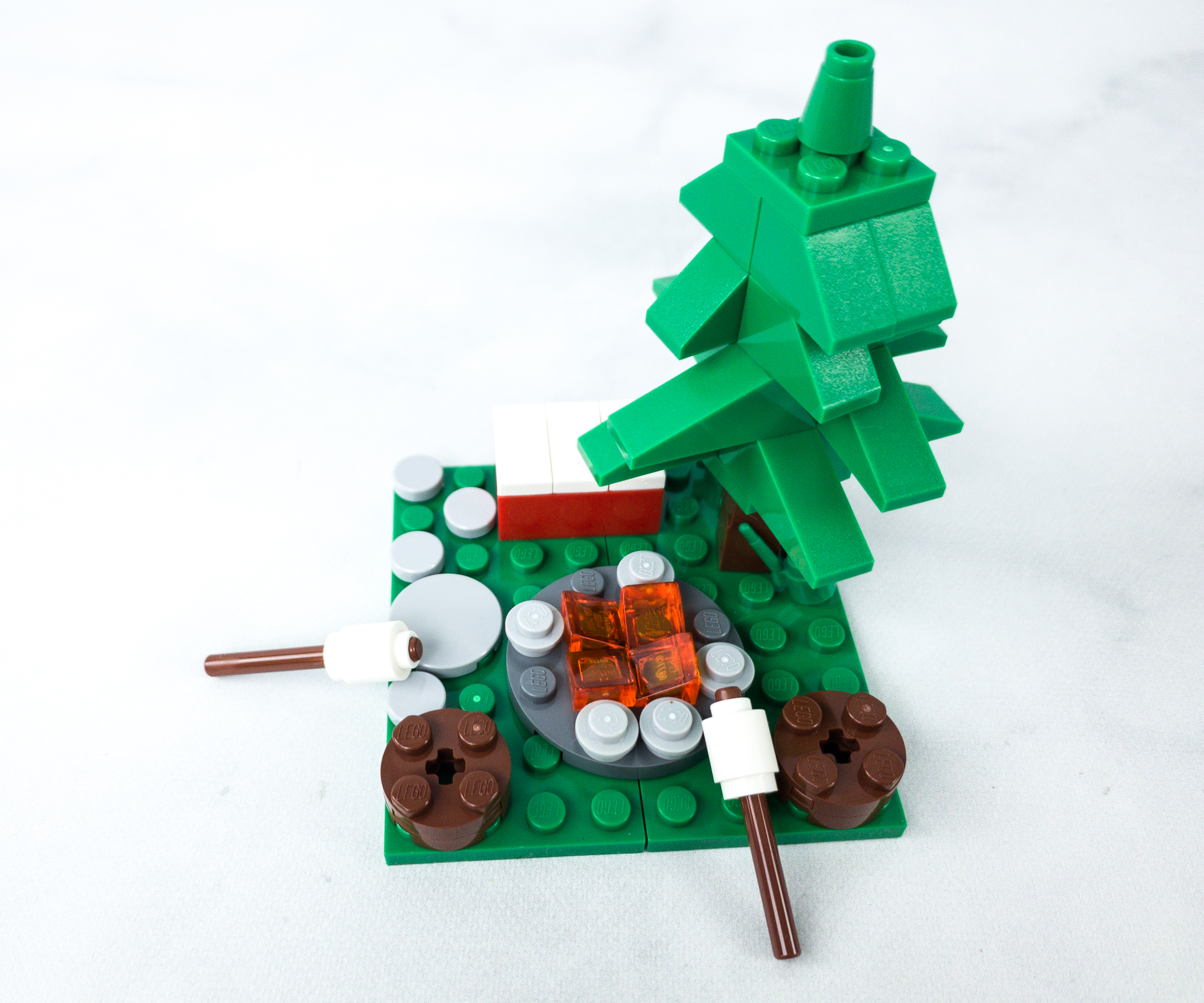 The build includes a pine tree, a couple of wooden seats from the base portion of the cut trees, marshmallow sticks, and campfire set in the middle!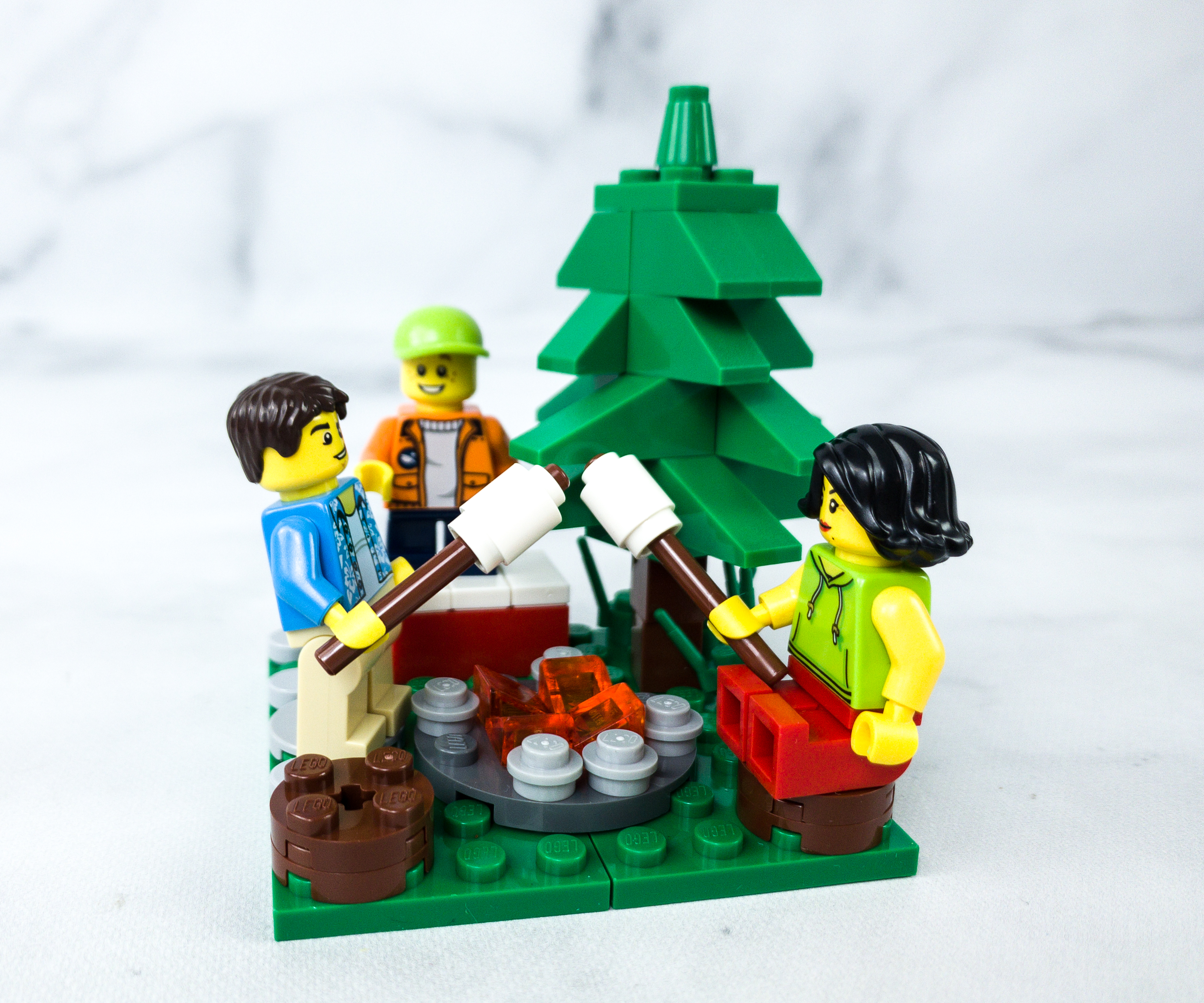 It looks like the camping family is enjoying the campsite!
Classic Camping. The second Lego build is a 259-piece Lego set, ideal for kids ages 6 and up!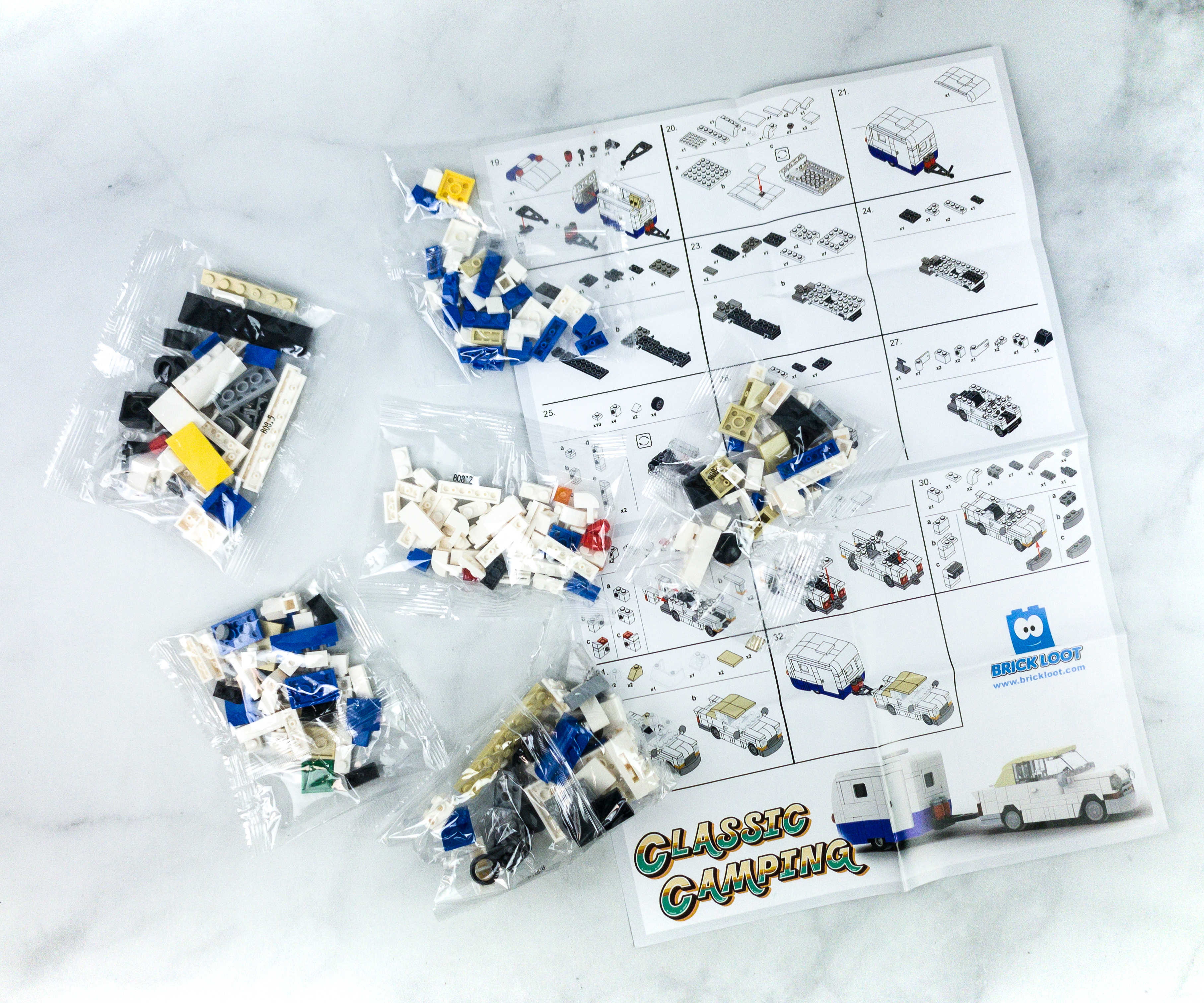 The kit includes 7 separate packs of Lego pieces and a detailed instruction manual.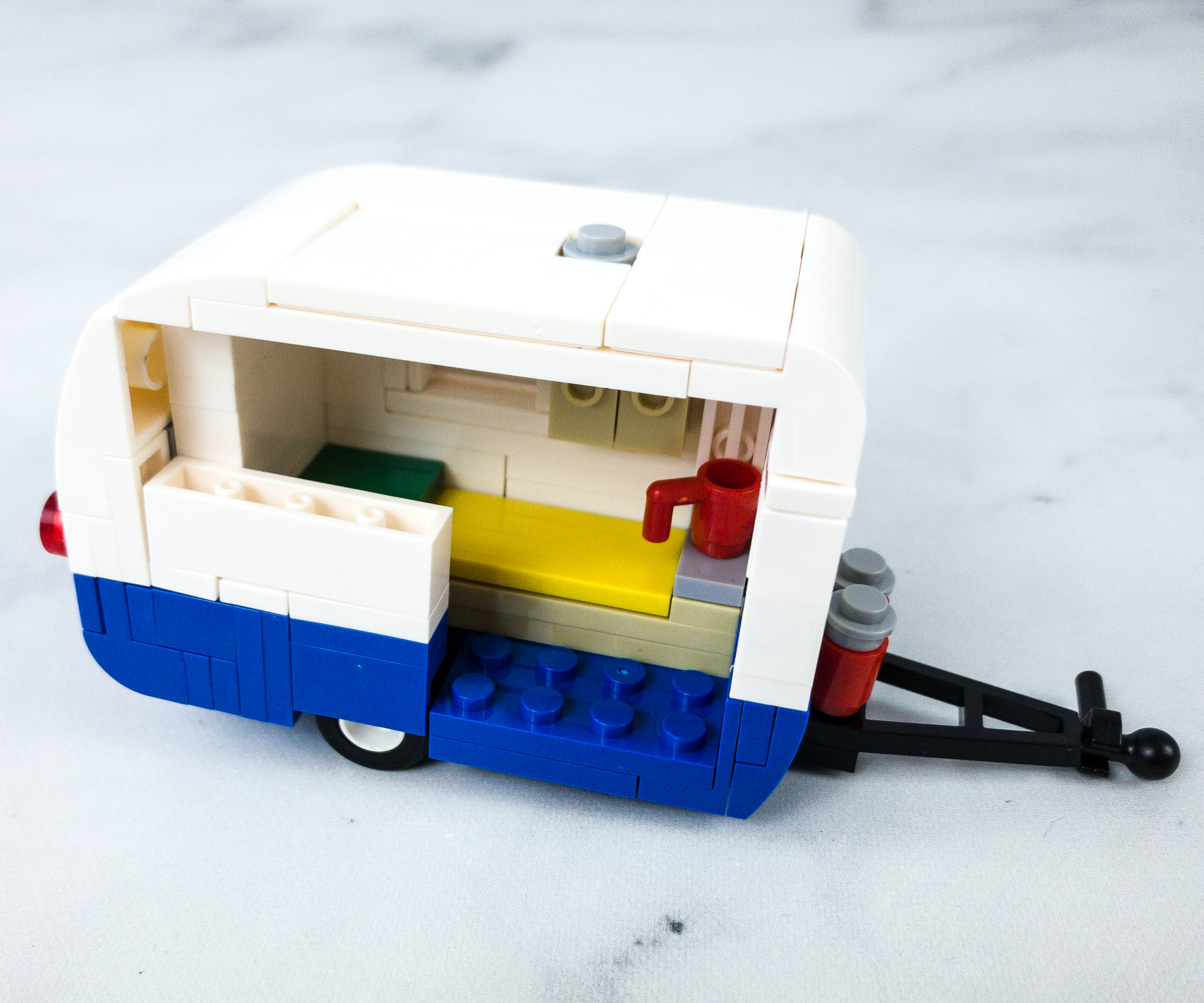 This kit consists of 2 builds, the car, and the carrier. My kids started at the carrier trailer!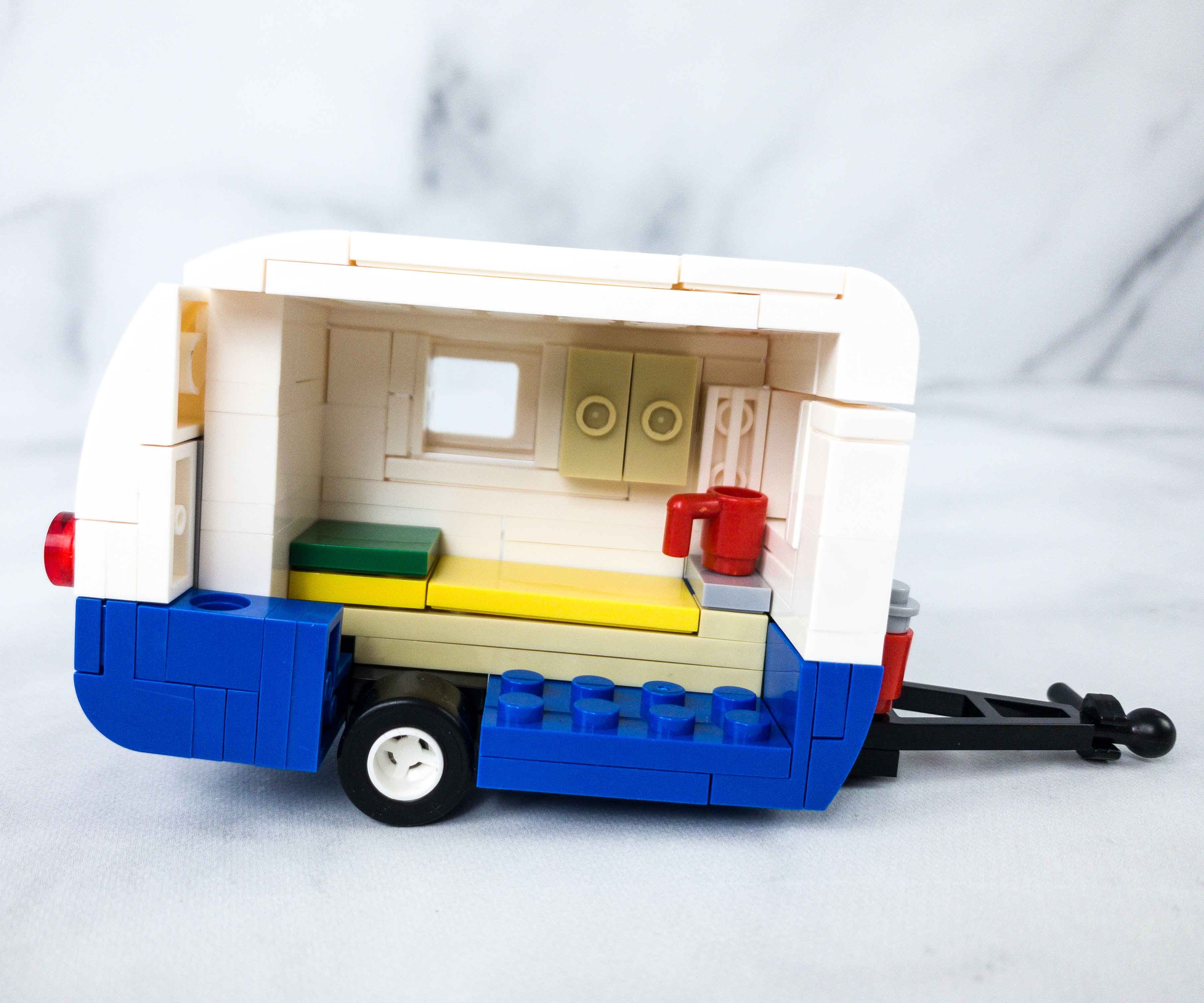 Here's a better look inside the carrier! There's a bed, cabinet, stove, and more!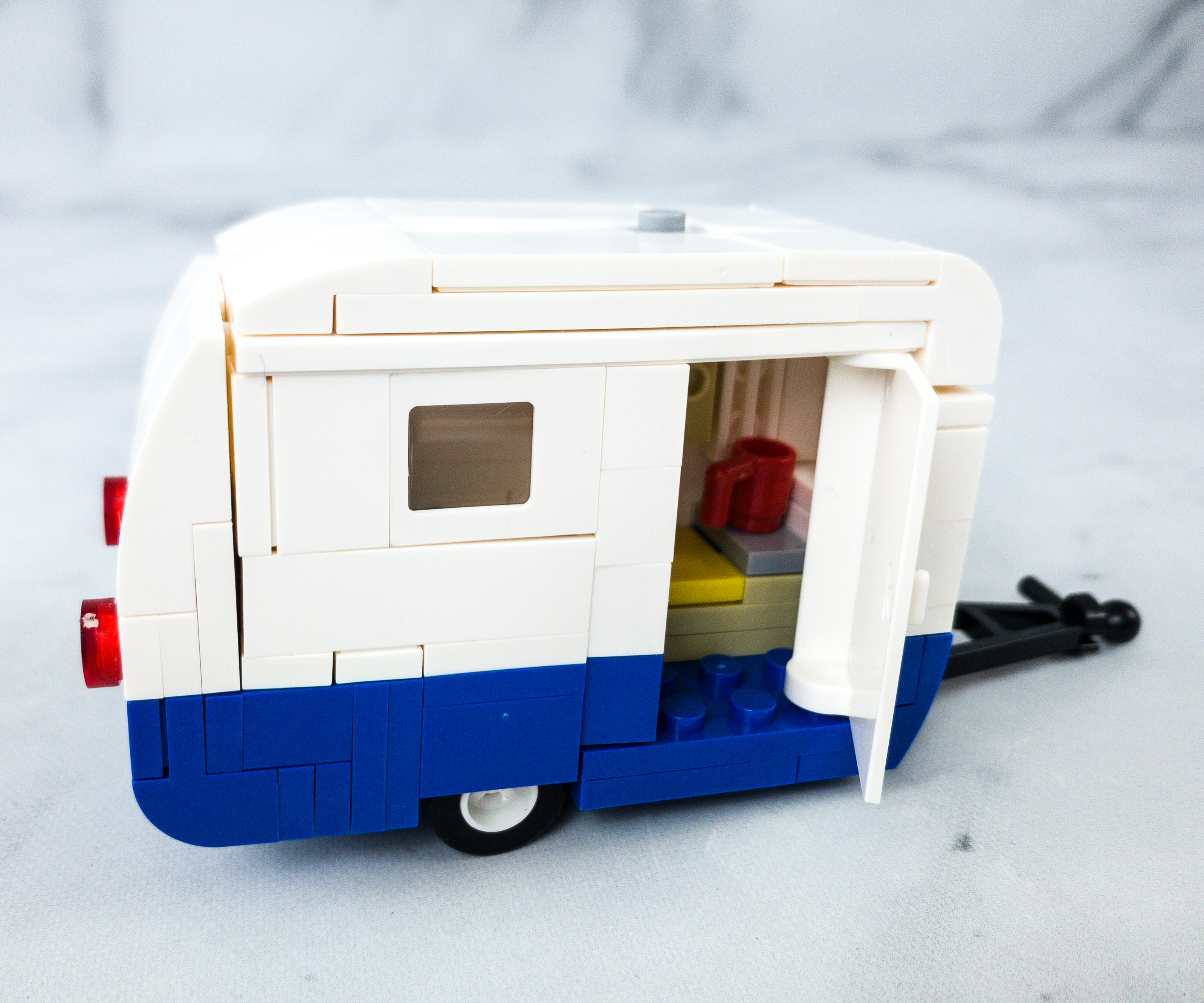 It's definitely the perfect companion for overnight camping. The design looks really cool!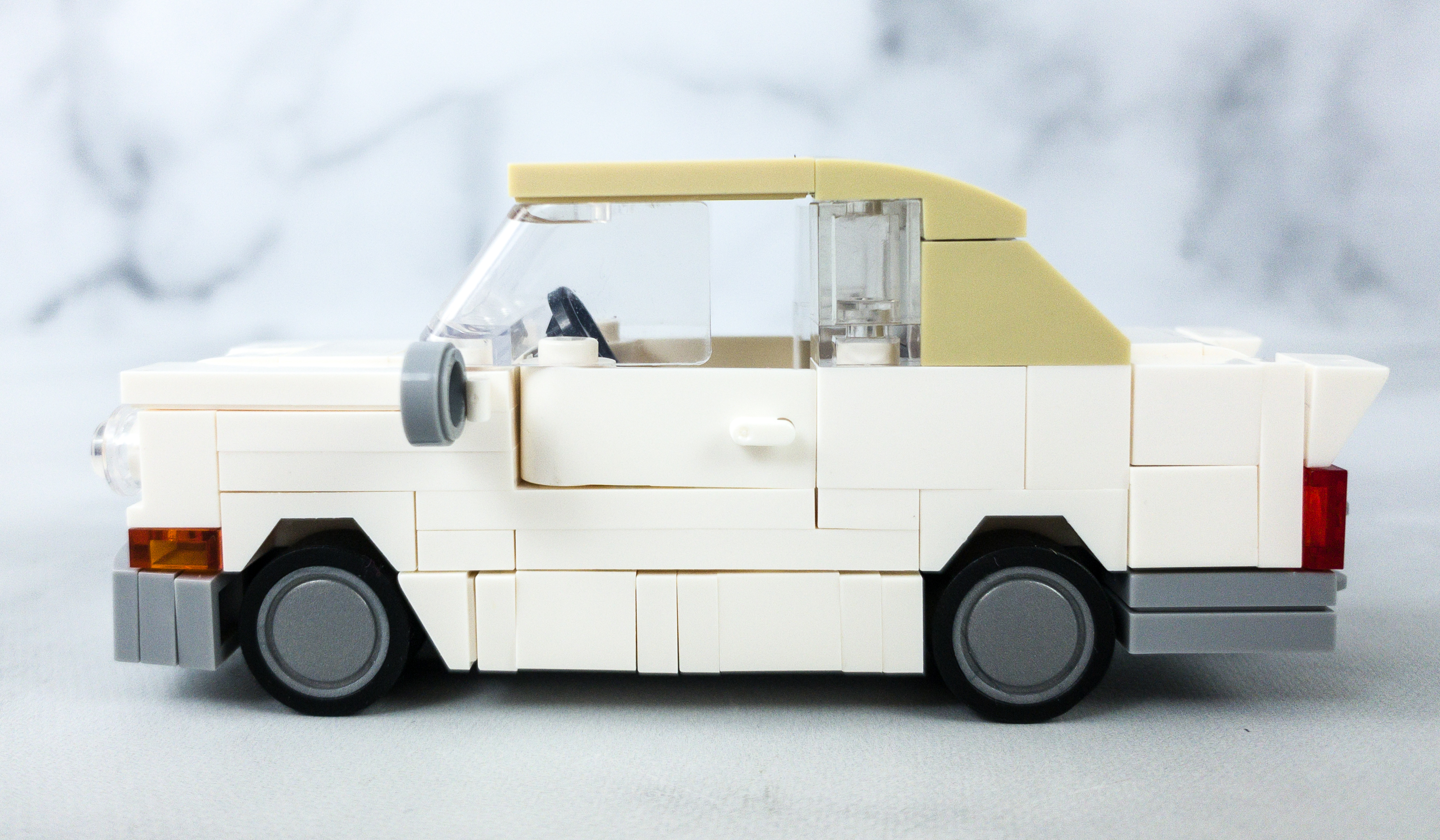 The second set features a white sedan with a brown convertible roof.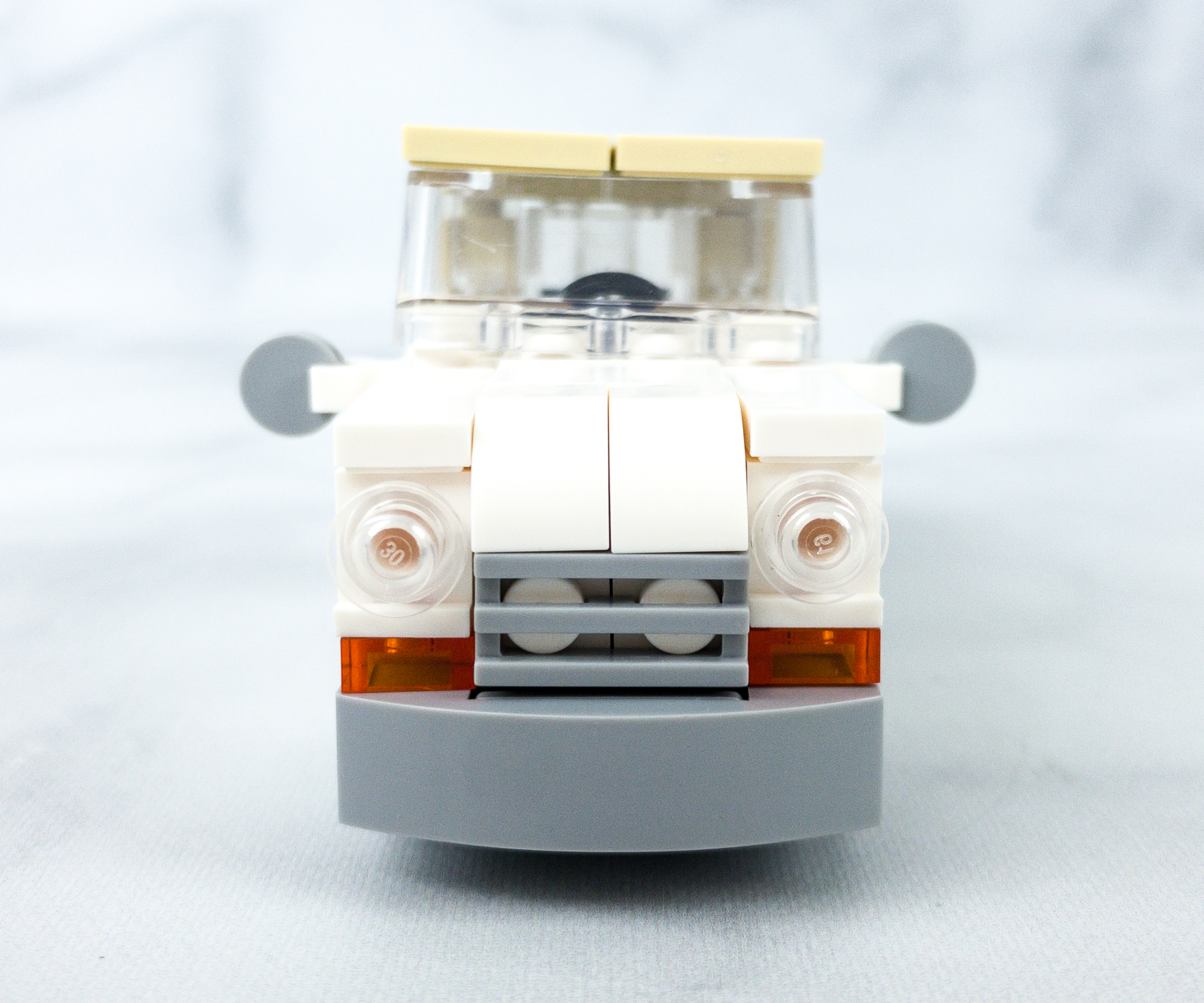 It's a well-designed car with a pair of huge side mirrors and headlights.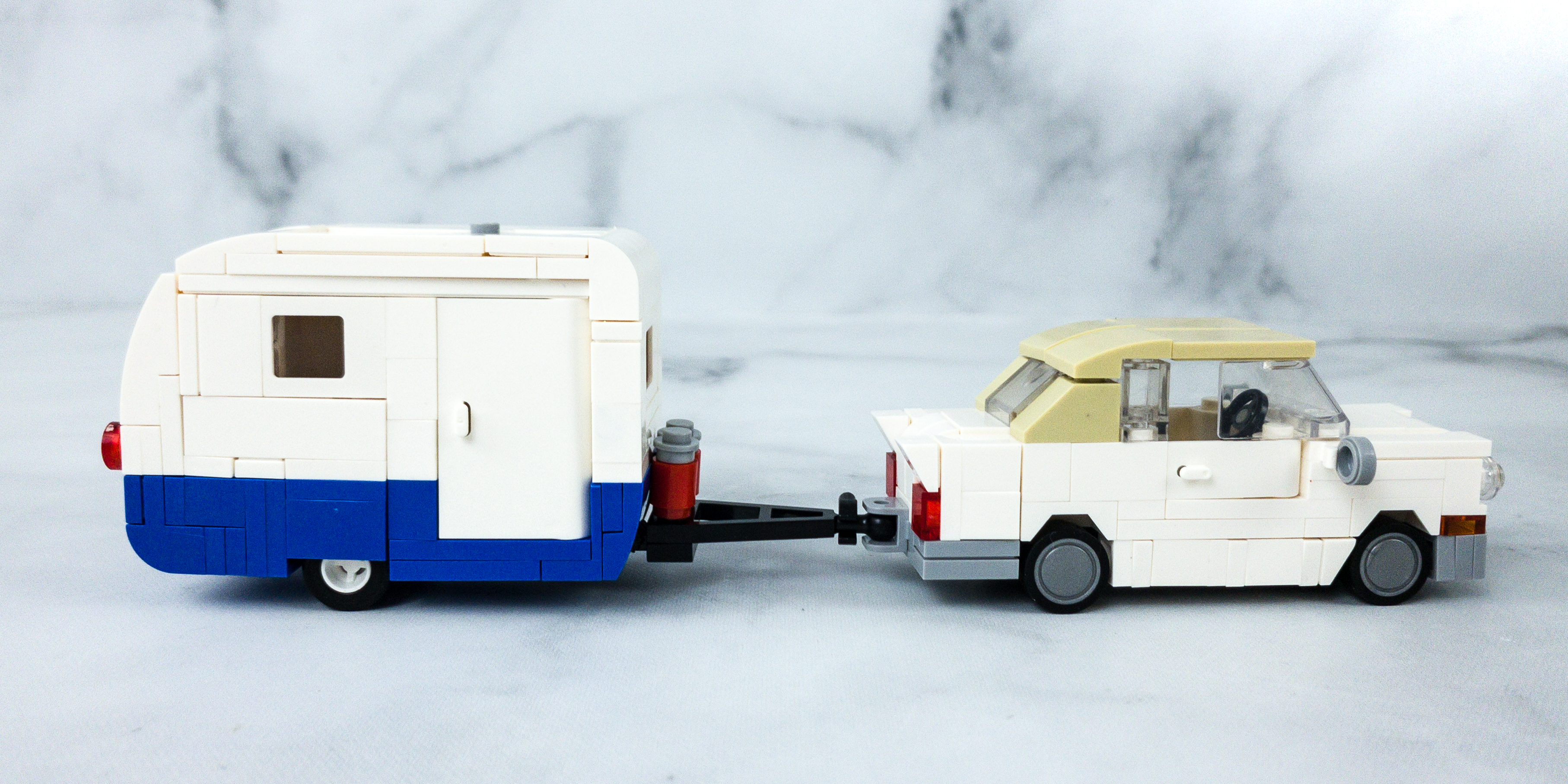 For the final touch, simply connect the front part of the carrier trailer on the back part of the car.
This build is one of our favorites from this subscription so far!
Brick Tent Pack. Camping would never be complete without a tent! This box has the Lego version!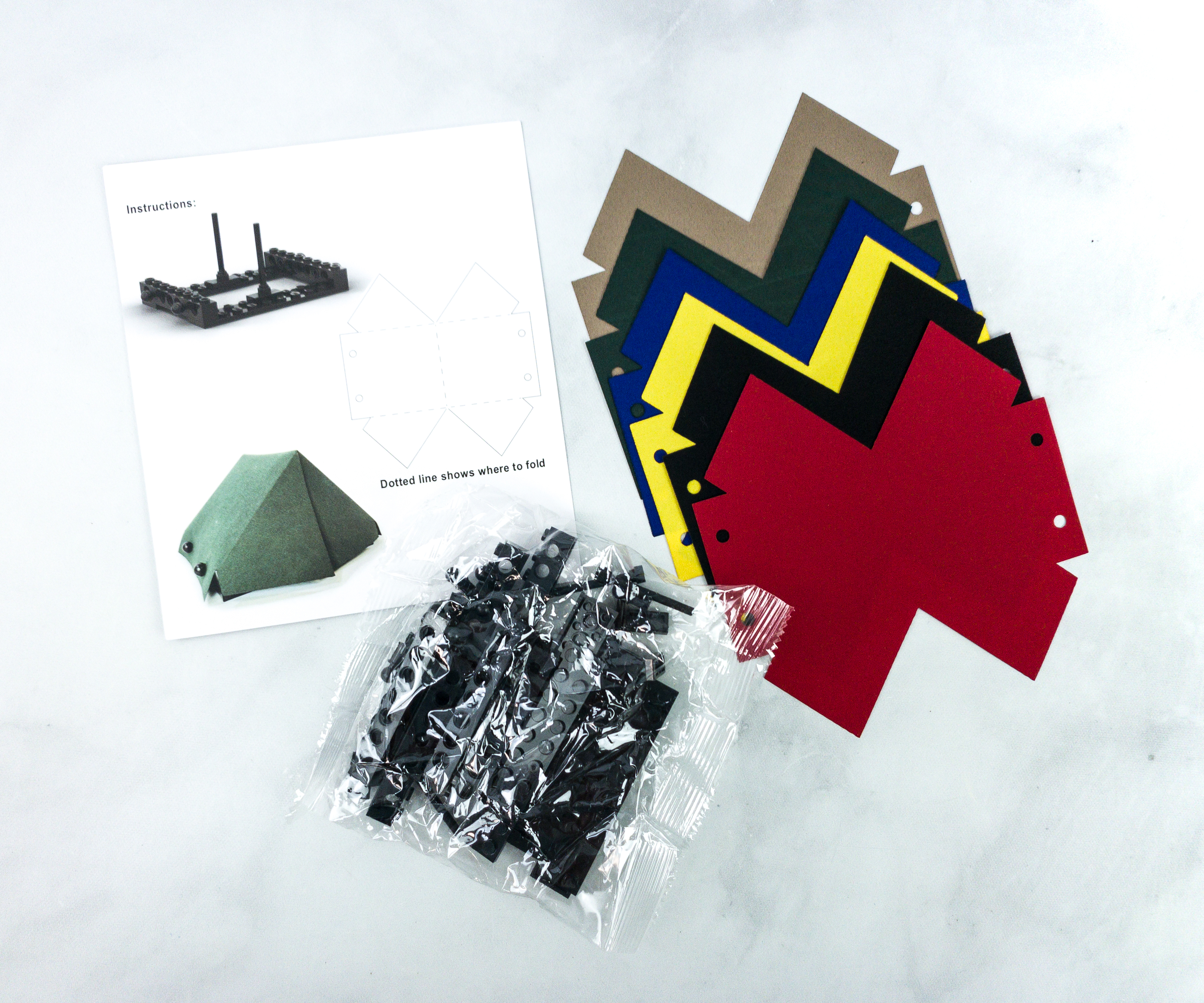 Inside the brick tent pack is an instruction manual, a pack of Lego pieces, and 6 pieces of colored fabric tent covers.
It's easy to build, all you need is to form the base and then enclose it using the fabric tent cover.
We're pretty impressed with this month's featured Lego builds, especially the classic camping car and exclusive campfire built. They were fun to assemble and we're just happy to add them to our growing Lego collection. We also love the Lego brick tent pack, my kids learned a thing or two about building the camping tents. This is indeed the perfect subscription for any Lego enthusiast, whether young or old!
What do you think about Brick Loot?