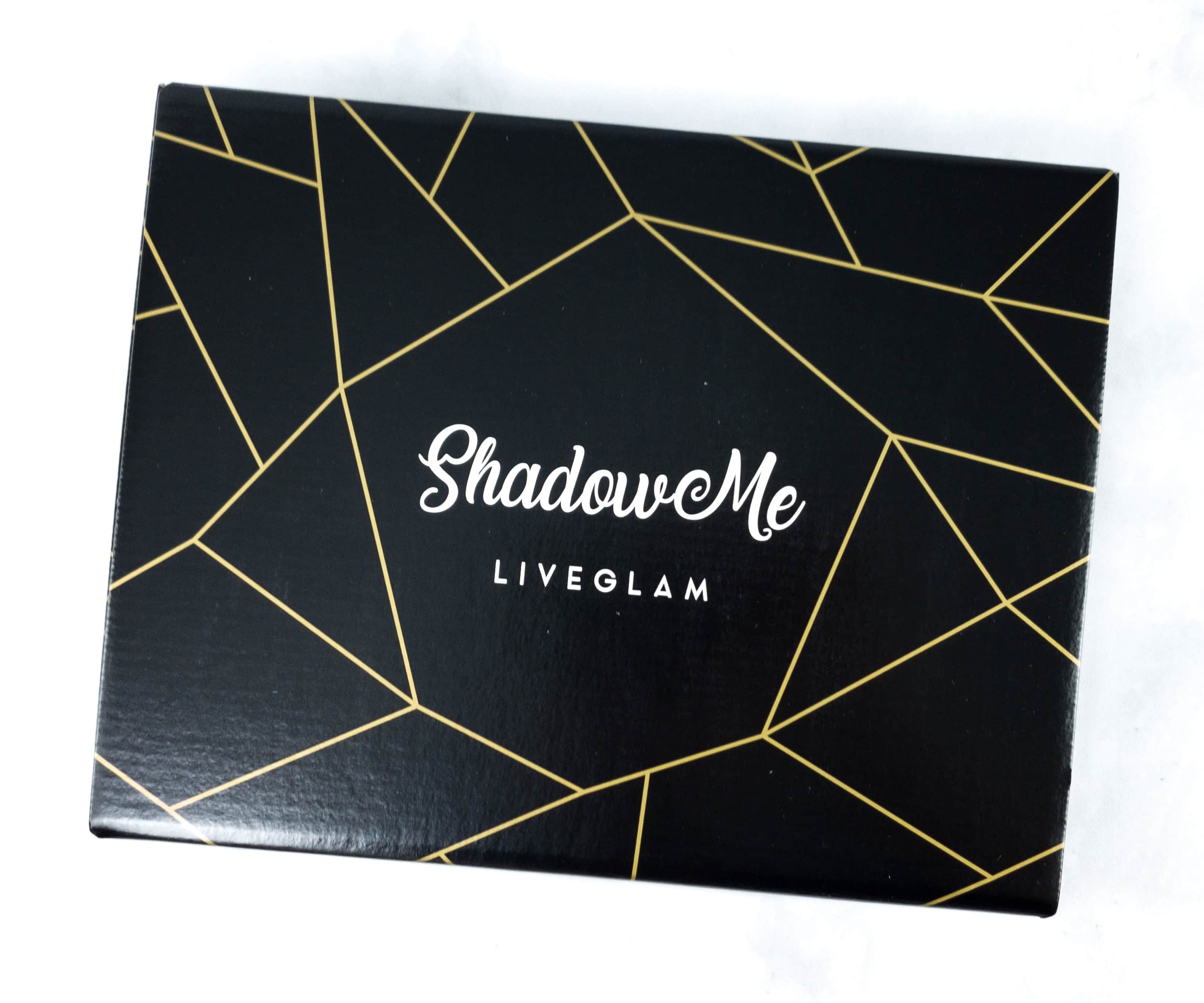 Eyeshadow Club (formerly ShadowMe) by LiveGlam is back! Every other month, it will be bringing you 9 new, high-quality, cruelty-free and vegan pigmented eyeshadows for $19.99 with free US shipping ($5.99 international). Like other LiveGlam subscriptions, you can trade, skip, or cancel anytime. (Individual trade will not be available for Eyeshadow Club.)
LiveGlam also offers the Brush Club + Lippie Club subscriptions.
DEAL: Get to pick a FREE lippie with any subscription plan during the sign up process! Use this link to sign up and activate the deal – no coupon code required!  You'll also save $5 on a 6-month plan or save $10 on an annual subscription!  Plus, save 10% in the Liveglam shop with coupon code HELLOBOXES.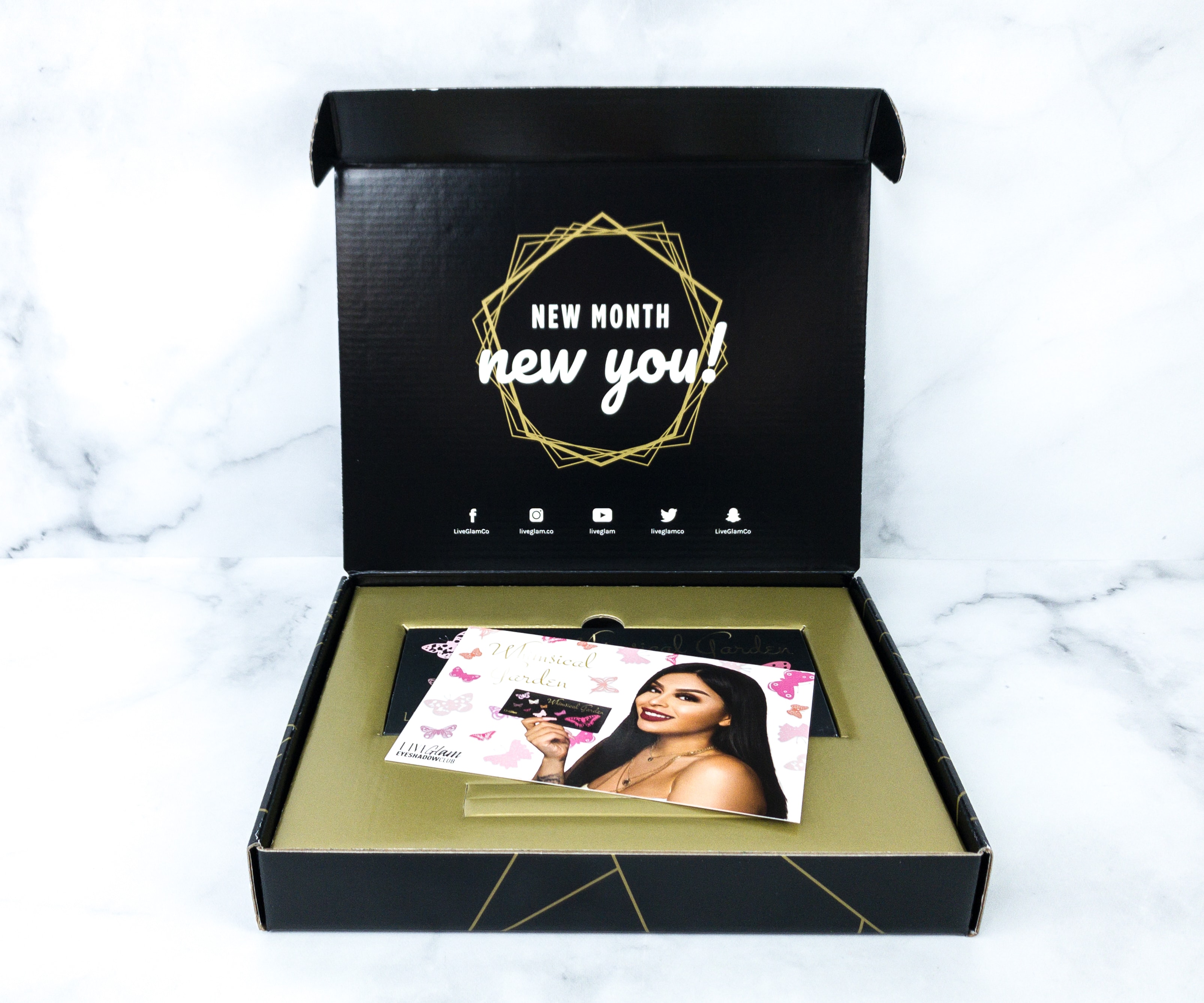 This month, the item came in a black and gold-colored box that looks so elegant.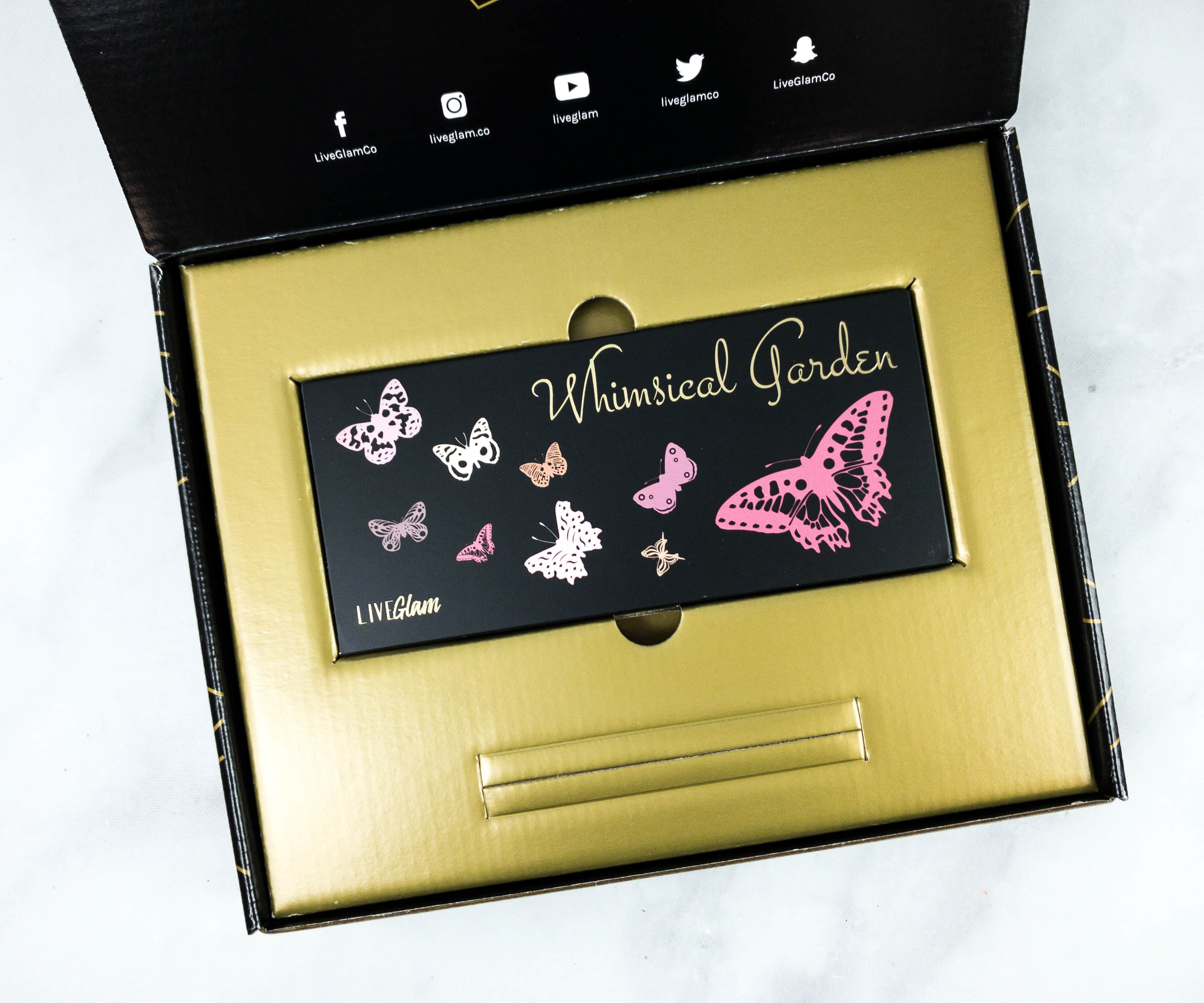 The palette is safely nestled inside!
The June 2020 theme is called Whimsical Garden!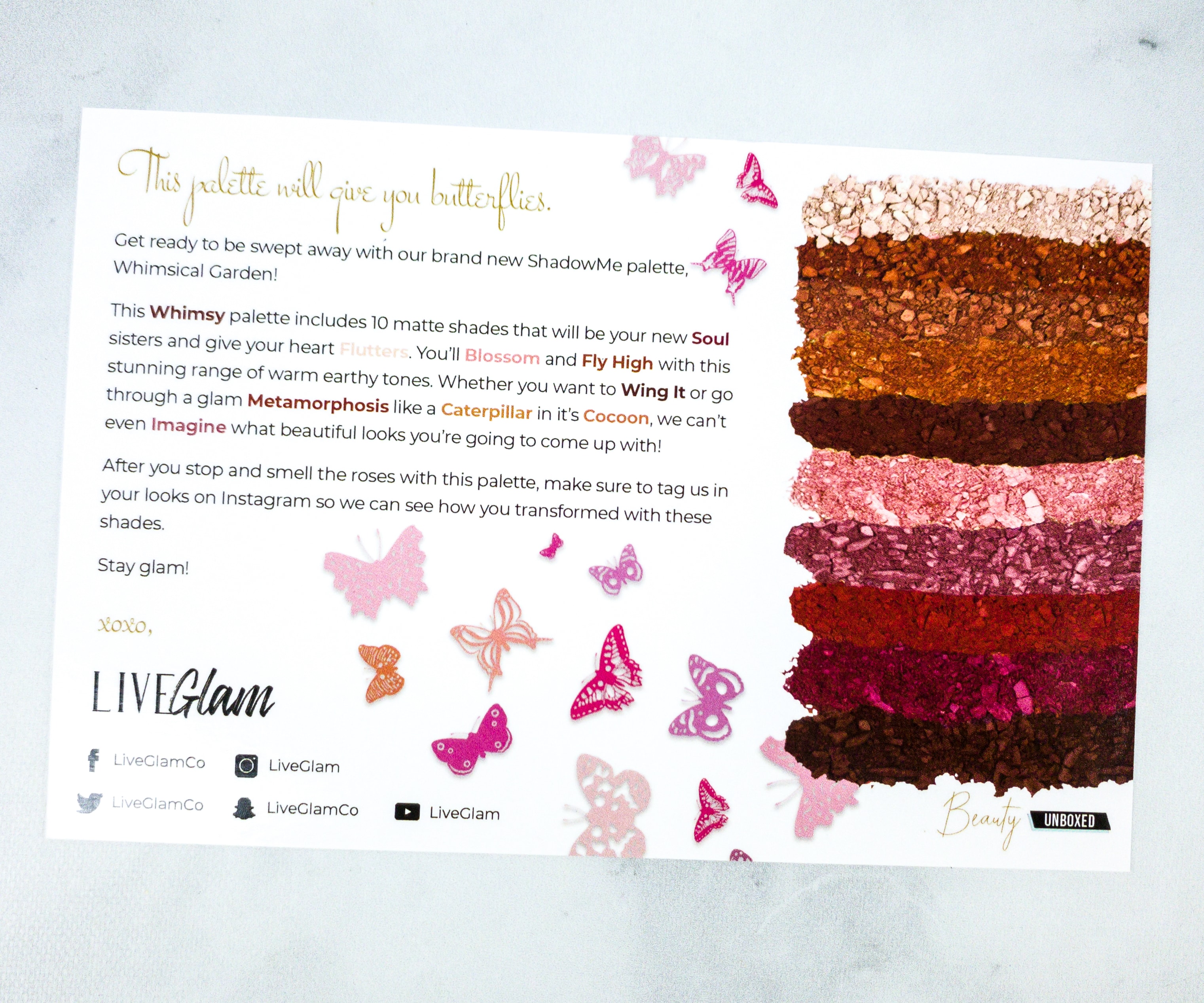 The back of the card contains a message from the LiveGlam team as well as swatches of the shade from the palette!
Everything in my box!
I love the theme! The black background really brings out the shade of the butterflies, making them look like they're floating on top!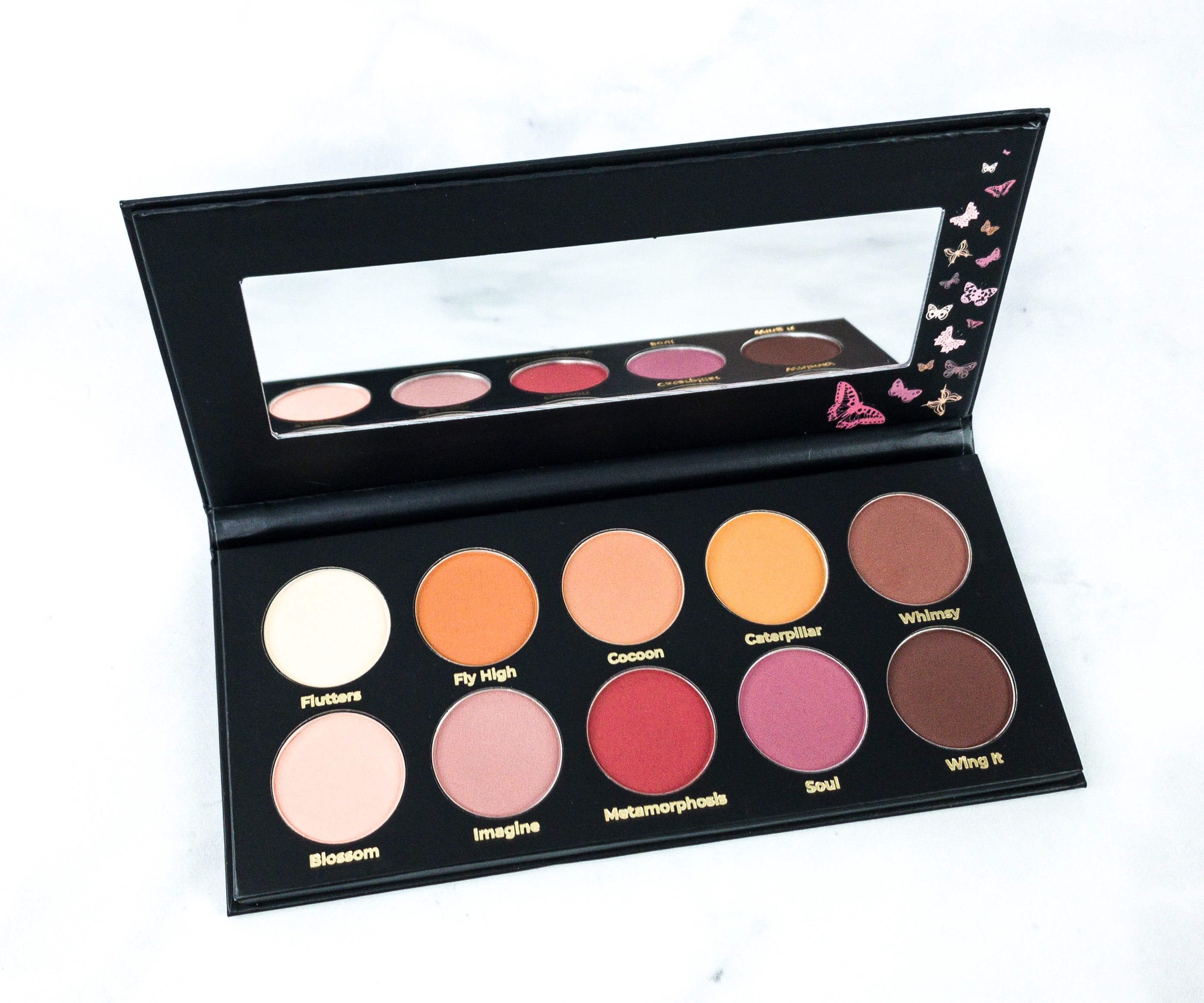 The palette came with its own mirror which makes it great to bring when traveling. The butterfly details on the side are pretty as well!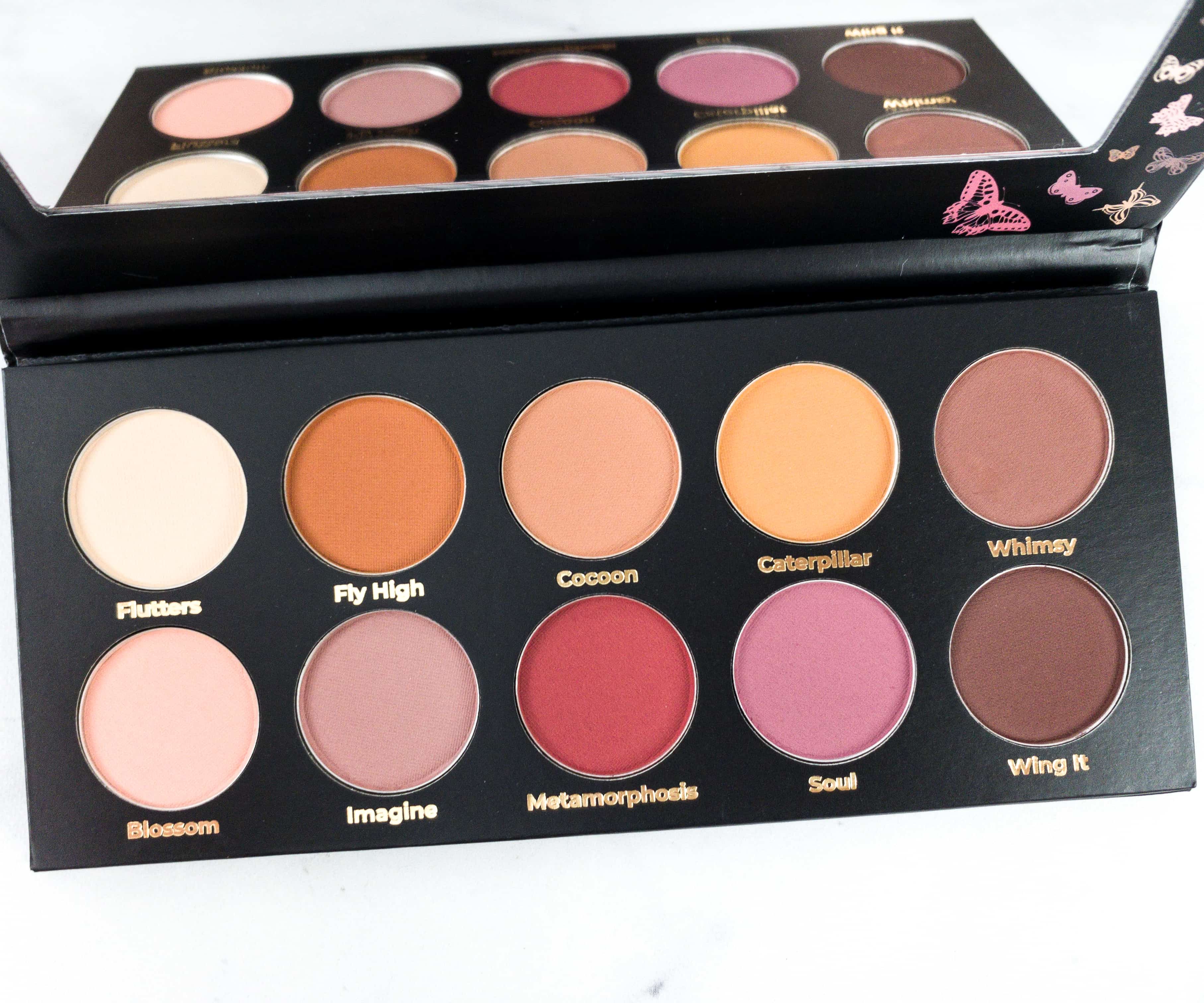 I love the shade range of this palette! It can easily create hundreds of amazing eye looks! The matte formula is buttery soft and they blend together really well. The pigmentation is also on point. I love the shades Metamorphosis and Fly High!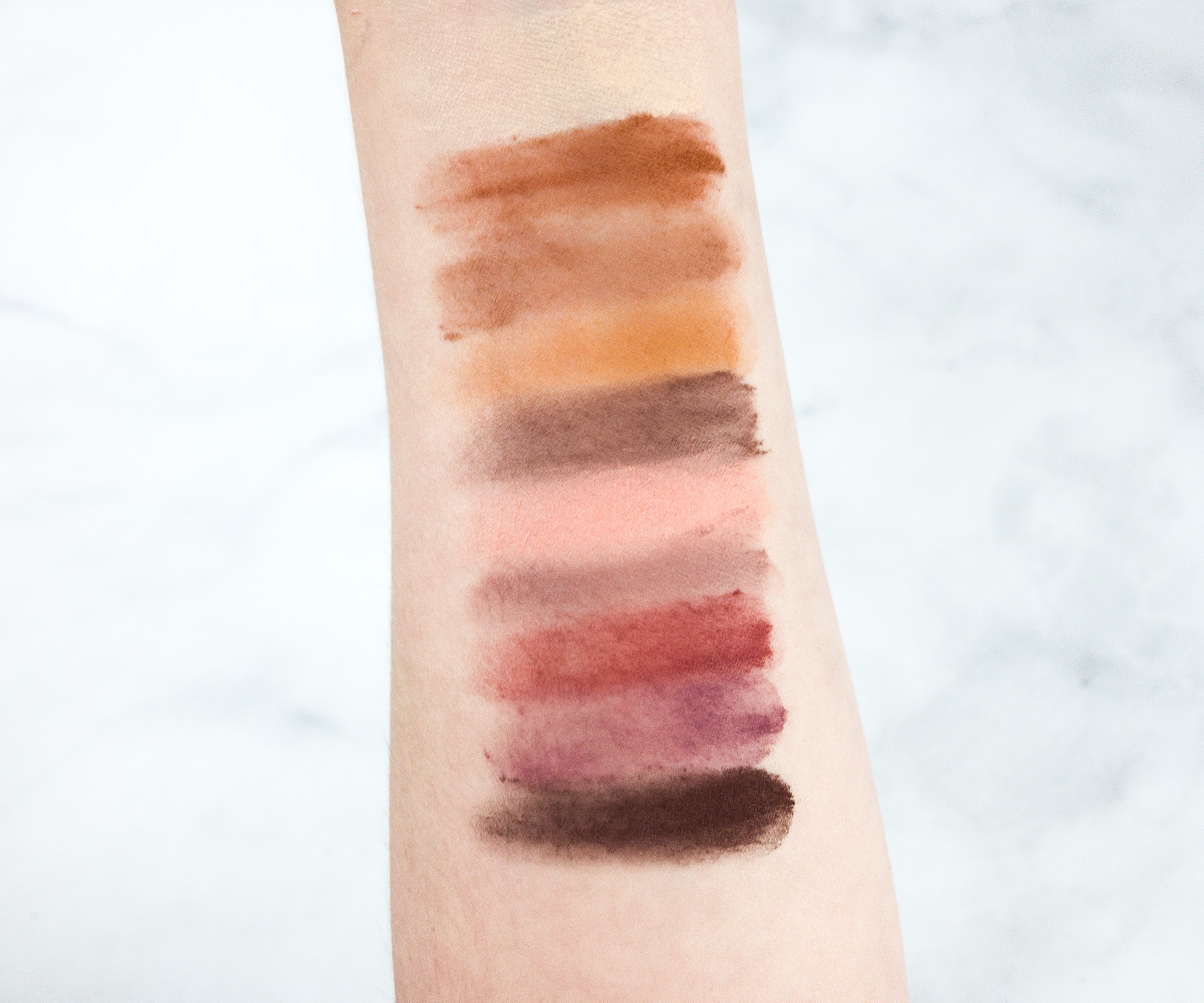 This month's eyeshadow palette is gorgeous! All the colors are wearable, even on a daily basis! Cocoon and Blossom would make great transition shades while the darker shades like Wing It, Fly High and Metamorphosis would look amazing on the crease! I can also see the shades Soul and Caterpillar as a solo shade worn on the lids and they would still look great! This is such a versatile palette and I am so happy with it! ShadowMe is a great subscription if you're into eye make-up as it provides amazing palettes with great quality shadows! It gives me great value for my money and I love how I can build up my eyeshadow stash easily!
What do you think of this bonus Eyeshadow Club palette?