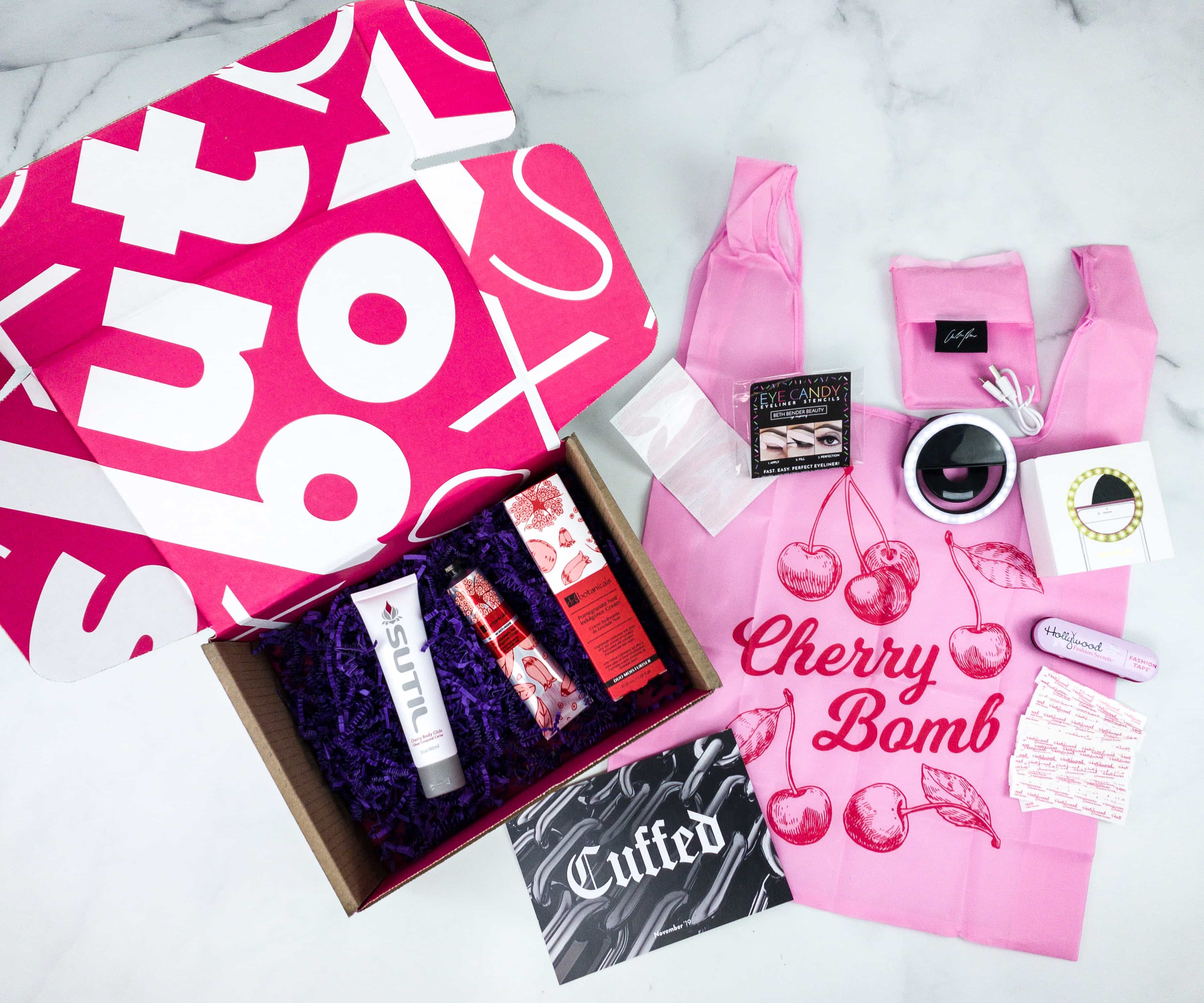 We have the latest Slutbox by Amber Rose shipping update! They're just waiting for one more item and the boxes will ship again soon!
Here's the full announcement:
Hey babe,

We're all feelin' it right now. We appreciate your positivity, support, and patience during this difficult time.

Unfortunately, we're still experiencing delays and your box will arrive a little later than planned. Our facilities are prepped, ready, and excited to prepare your boxes!

Here's what you need to know:

We are waiting on just one more item to arrive
You will not be re-billed until your current box ships
We'll keep you updated as soon as your box is on its way

Don't worry – we've got your back. We're so excited to get you your box (and we know that you're going to LOVE it). As soon as the final item in your box is released, we'll let you know and make sure your box is safely and quickly on its way.

Thank you for staying with us. You're such an important part of our community and we're so happy to have you here.

XOXO,

The Slutbox Team
DEAL: Use coupon code SLUTWALK to get $10 off your first box.
Slutbox by Amber Rose is a monthly beauty subscription with assorted makeup, accessories, and sometimes sexy products. You can get this box for $29.99 plus free shipping anywhere in the US. This subscription box contains unique items that are curated by Amber Rose to help make you feel good from the inside out.
The name of this box is designed to reclaim hateful language about women. You may disagree! You can read more about it on their site or see the page in the zine below that discusses the name of the box. It is no longer delivered in a crazy hot pink box with the word "Slutbox" prominently placed in the front, making it a bit easier for shy types to order!
Are you getting Slutbox by Amber Rose?