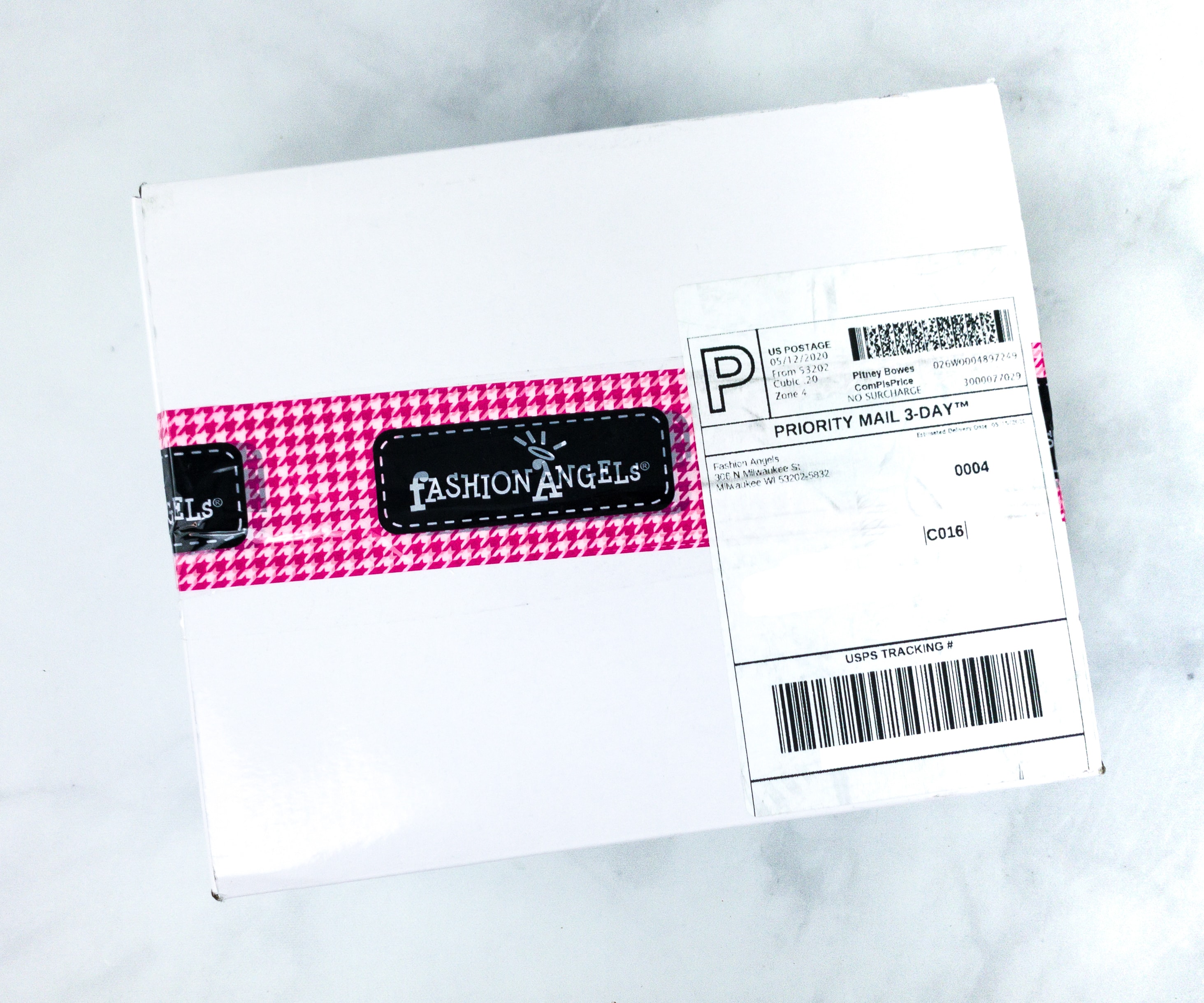 Fashion Angels is a monthly subscription box for tweens. Each box costs $30 month and contains 10-12 items with a retail value of over $70. It will include craft activities, bath and beauty products, and trendy fashion accessories for girls ages 6 to 12 years! It's the perfect gift for tweens who love fun, fashion, and crafting!
This box is still available to order through the 29th of May!
DEAL: Get 10% off your first subscription with coupon code HELLO10.
The box is sealed with the Fashion Angels tape!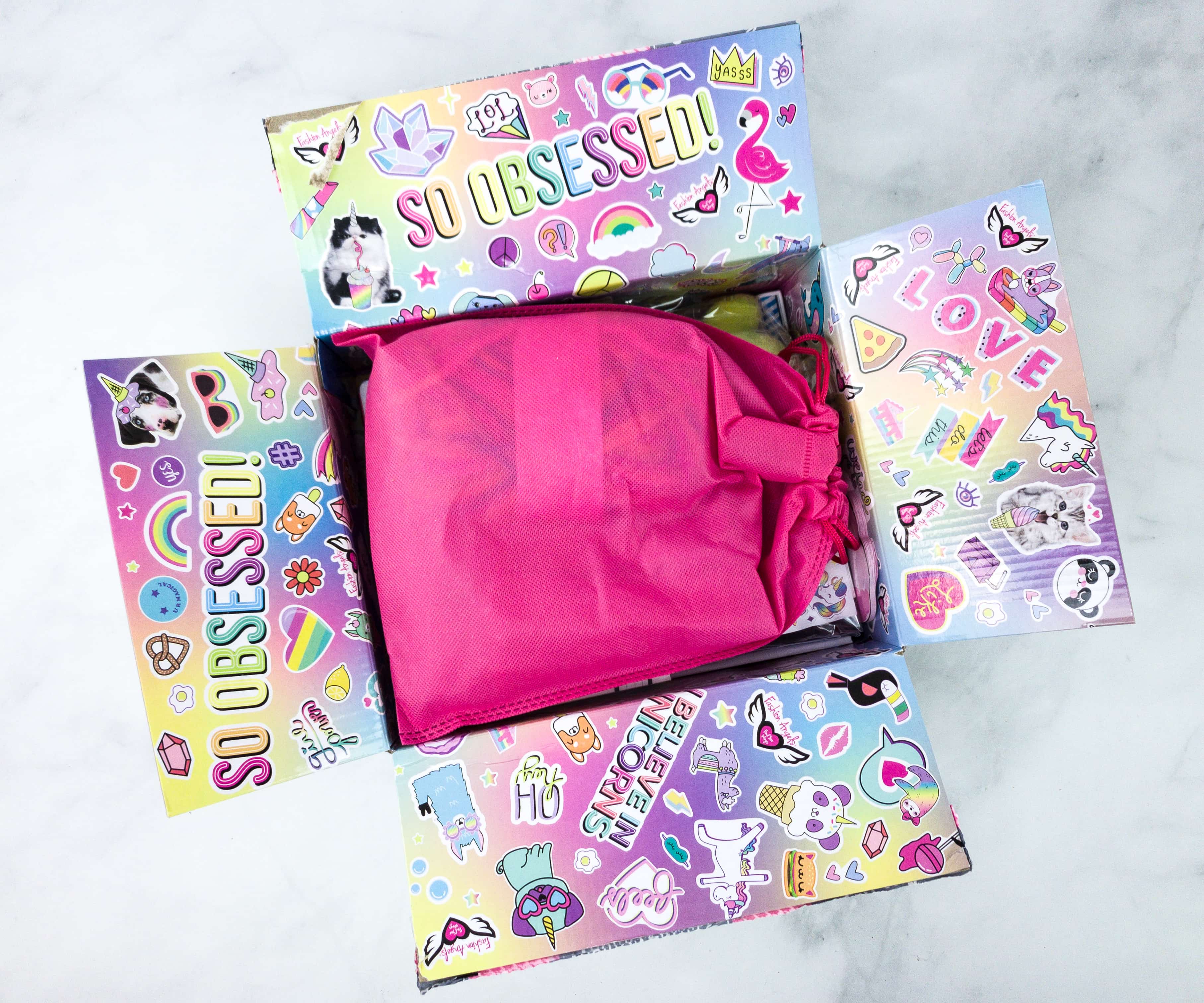 The inside is very colorful! Some items are packed inside a pink drawstring pouch!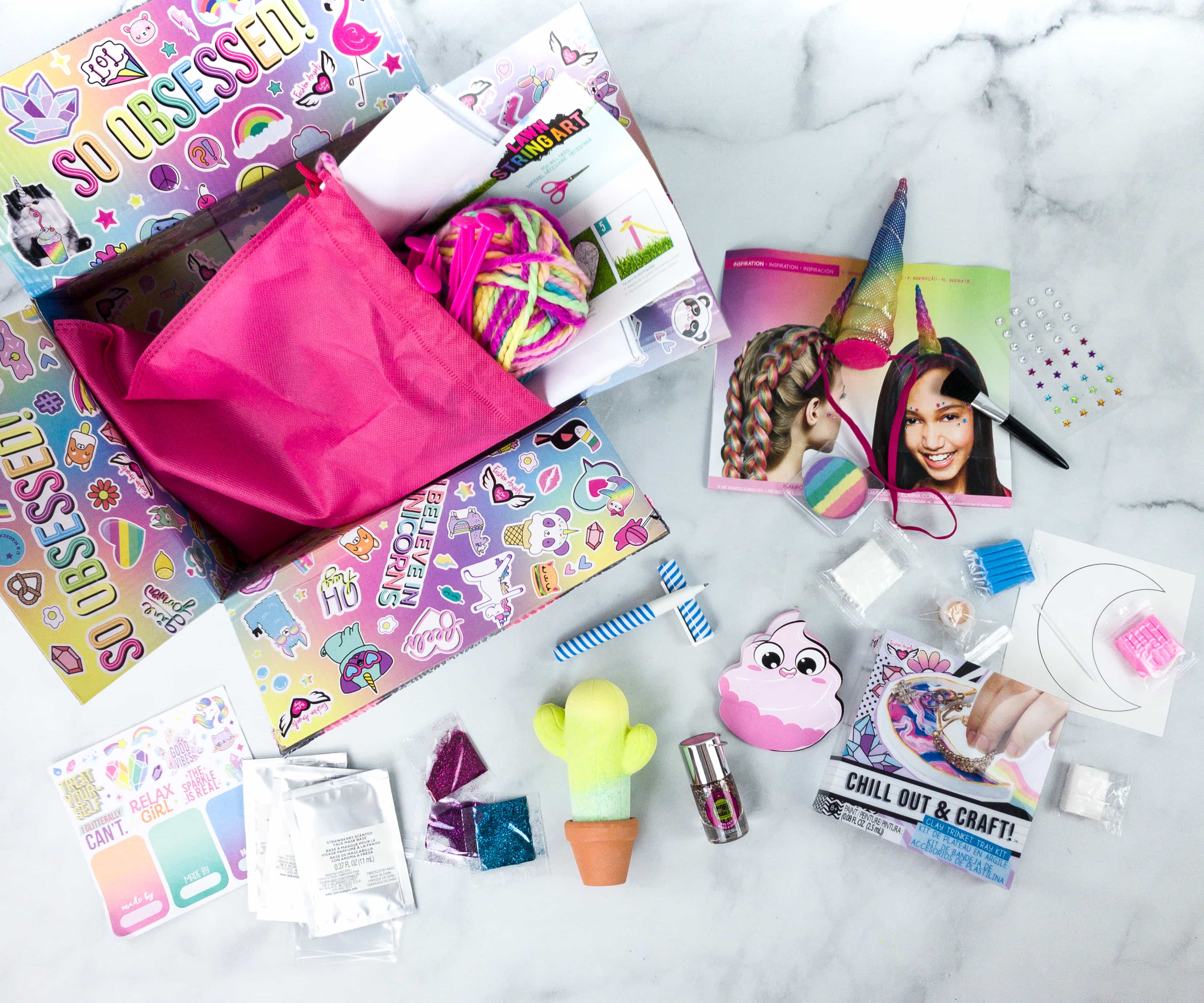 Everything in our box!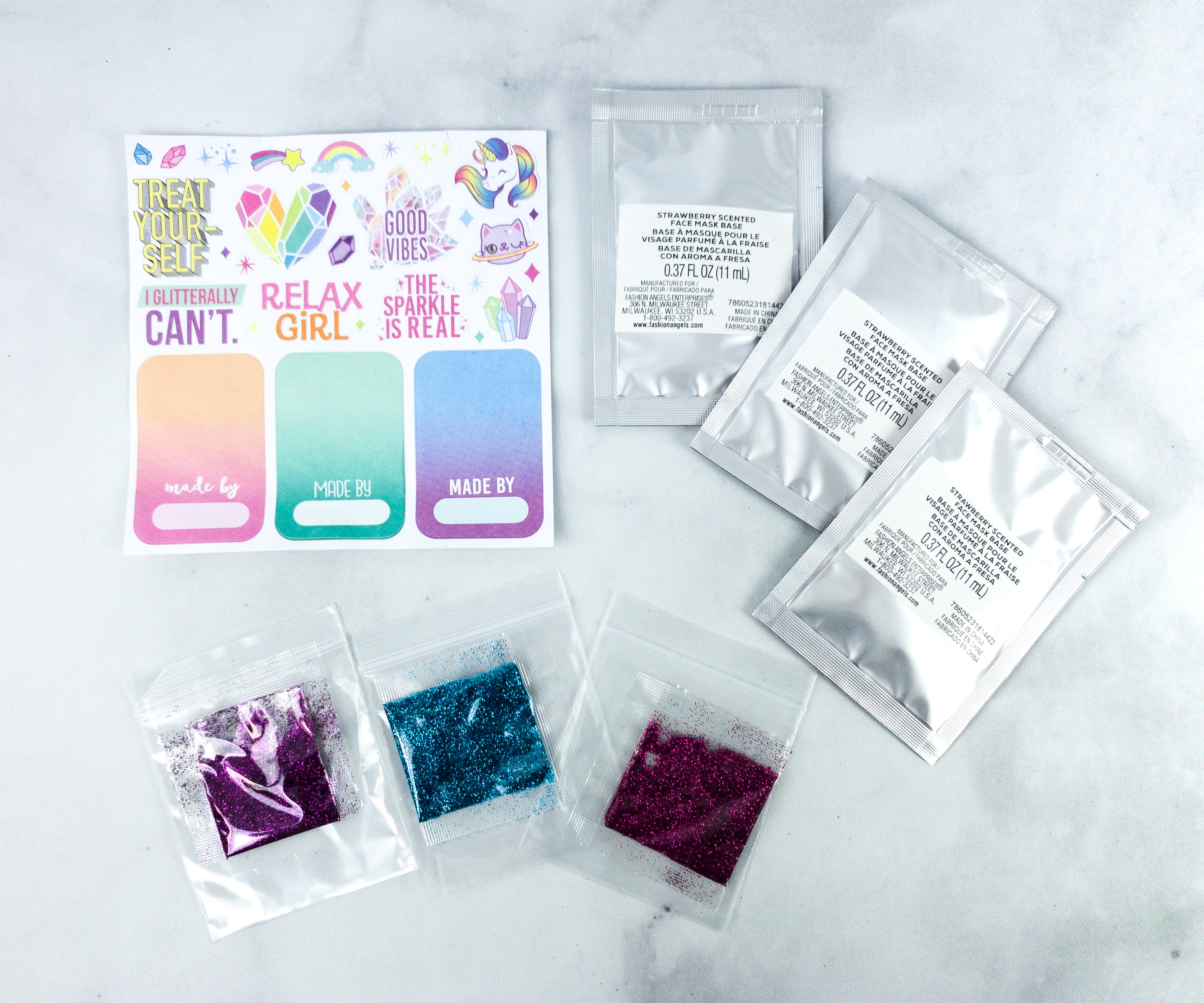 Strawberry Scented Face Mask Base. We all know that face masks have been all the rage lately, but why settle for a plain one when you can DIY? This is one a strawberry-scented face mask and you can even add glitters on them. Plus, you can also design your own packaging and give it to your BFFs. No worries because they're safe and gentle on the skin.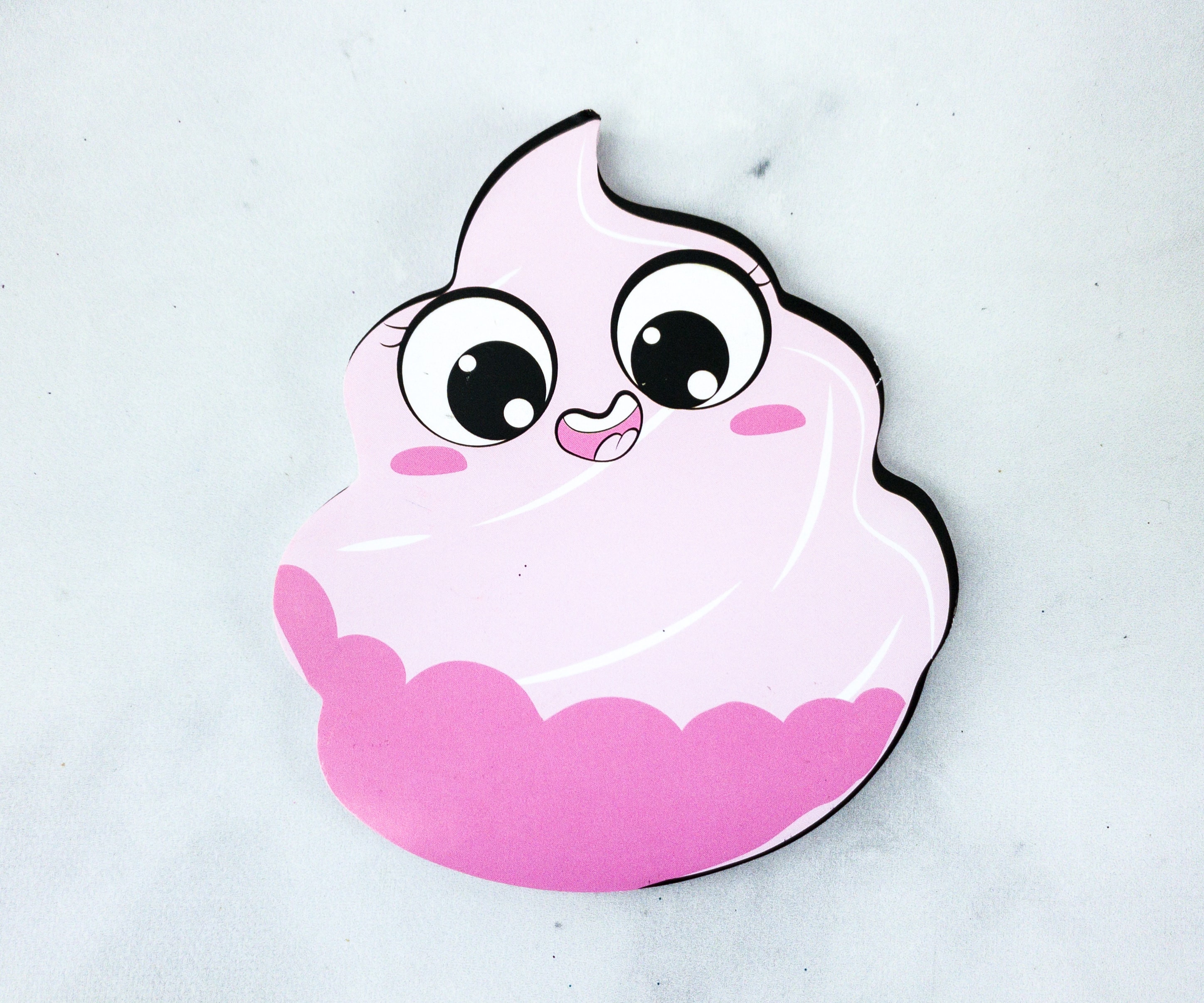 Notepad & Pen ($2.99) This super cute notepad is the icing on top, literally!
It's handy for leaving small notes for friends and family, or even for keeping yourself up to date with reminders!
Pen. The box also includes a swirly blue pen that you can use to write up those notes!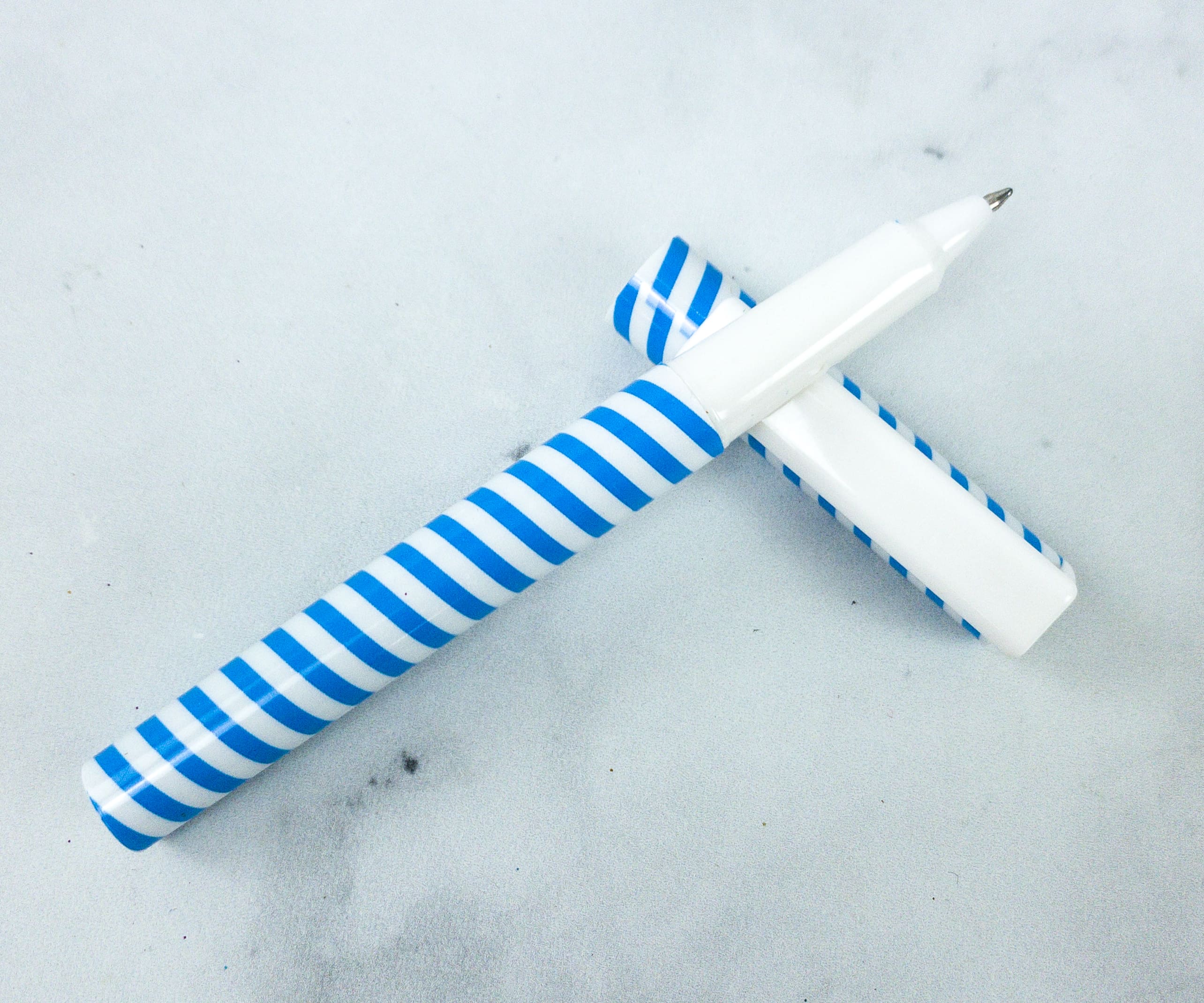 The cap has a hook that you can easily attach to your notepad or notebook.
Cactus Bath Bomb. Bath bombs are a great way to spruce up bath time. We got one in this box and it's coconut-lime scented!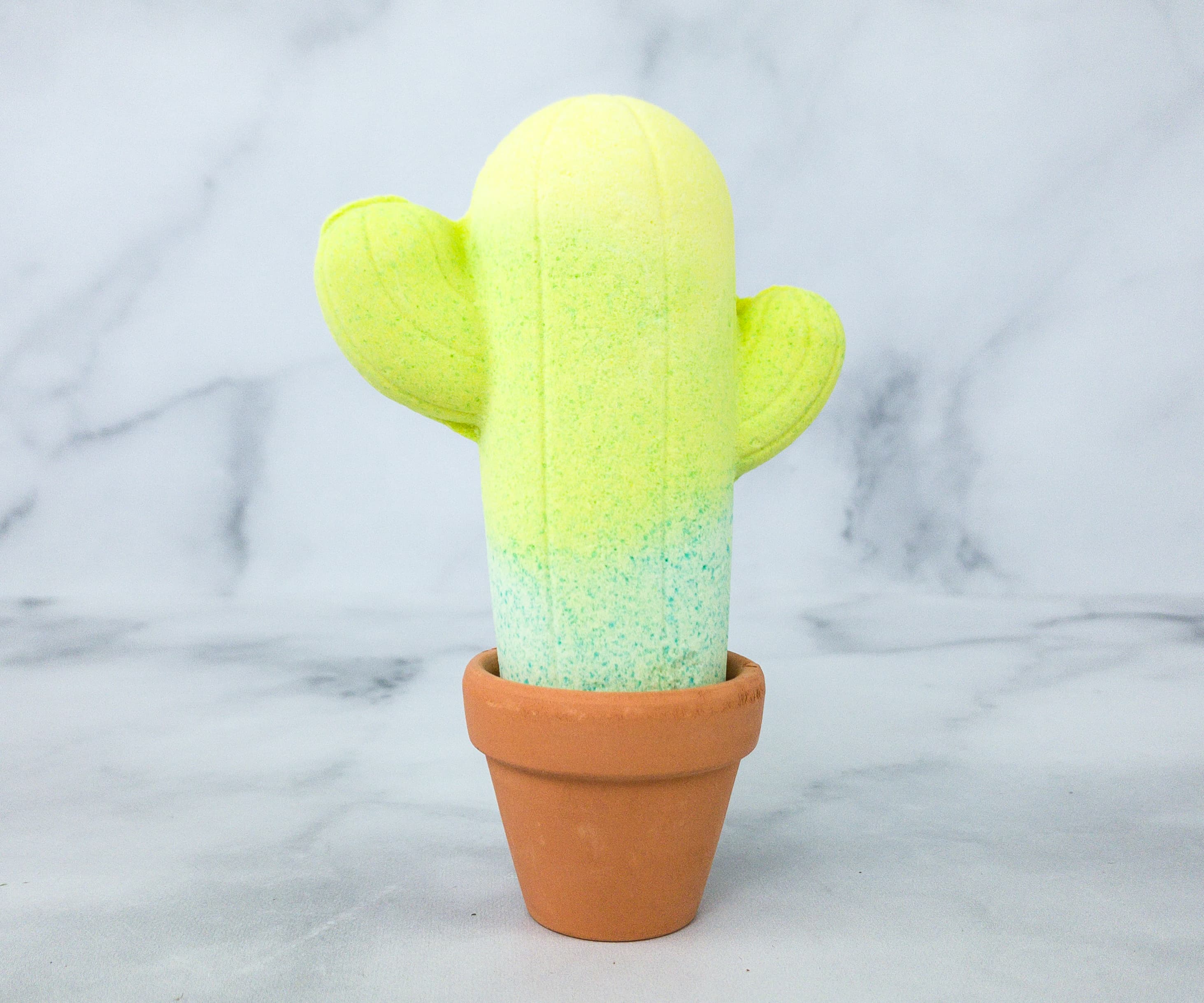 The bath bomb is shaped like a cactus and it's really cute. We love its scent as well!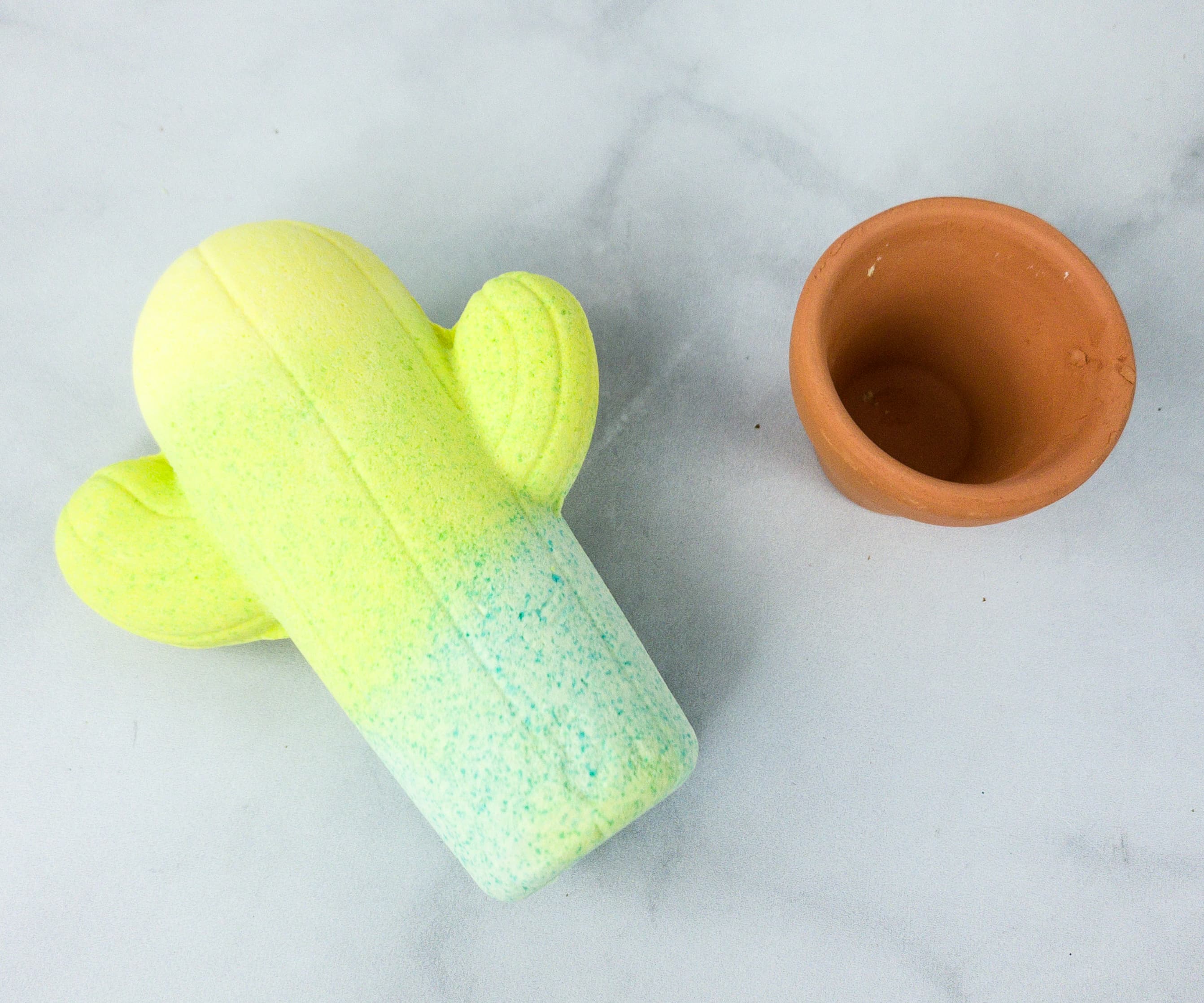 It even came in a reusable pot!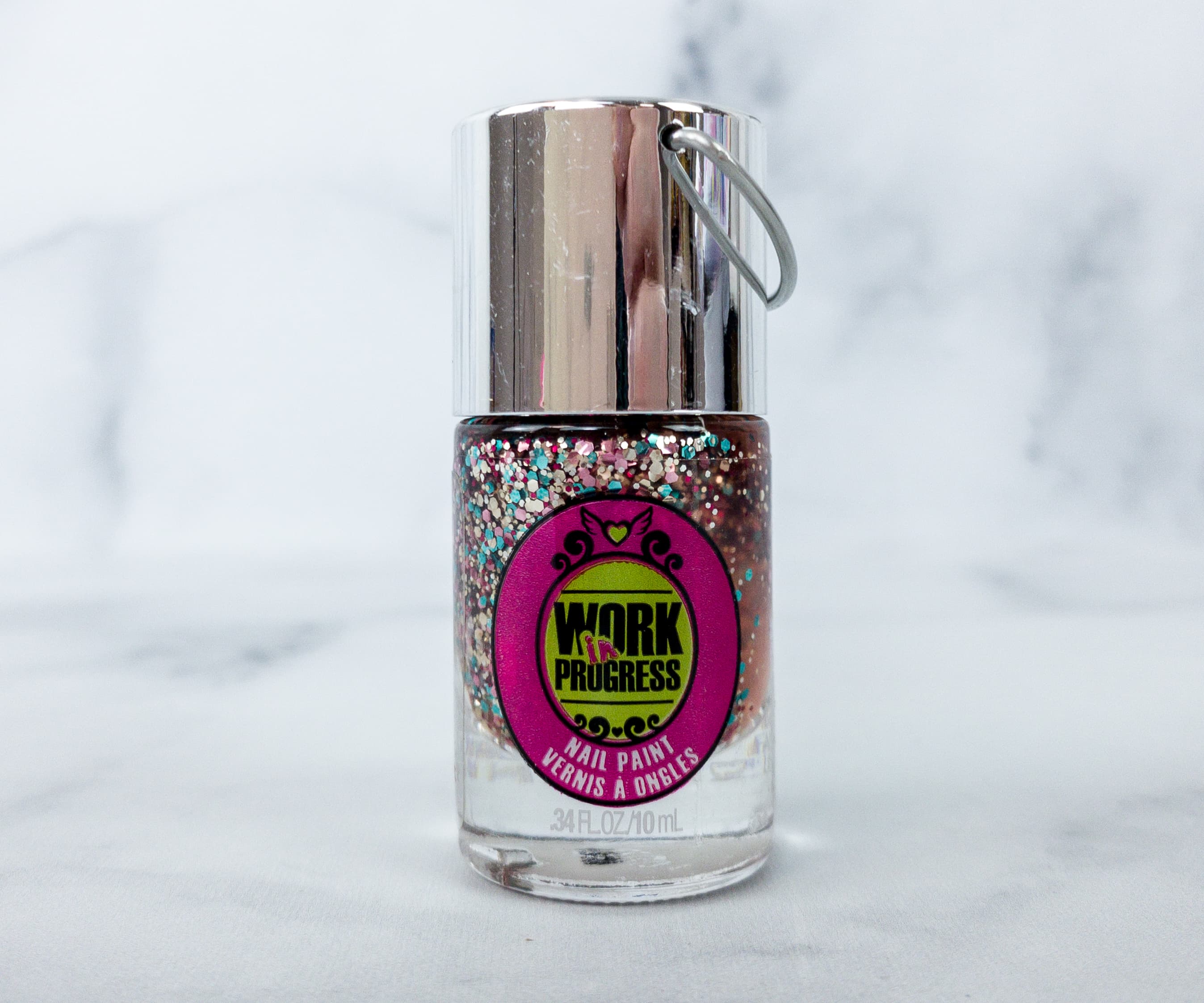 Work In Progress Nail Paint: Confetti Colors. We also got this bottle of glitter polish. It has a clear base filled with chunky glitters!
If you want to achieve that full-on glitter nail, you need to put at least three to five layers though. But you can add this on top of any nail polish to give it that added bling!
Chill Out & Craft Clay Trinket Tray. This fun DIY kit contains everything you need to make your own trinket tray!
At the back you will see all the materials included inside as well as a photo of a sample finished product!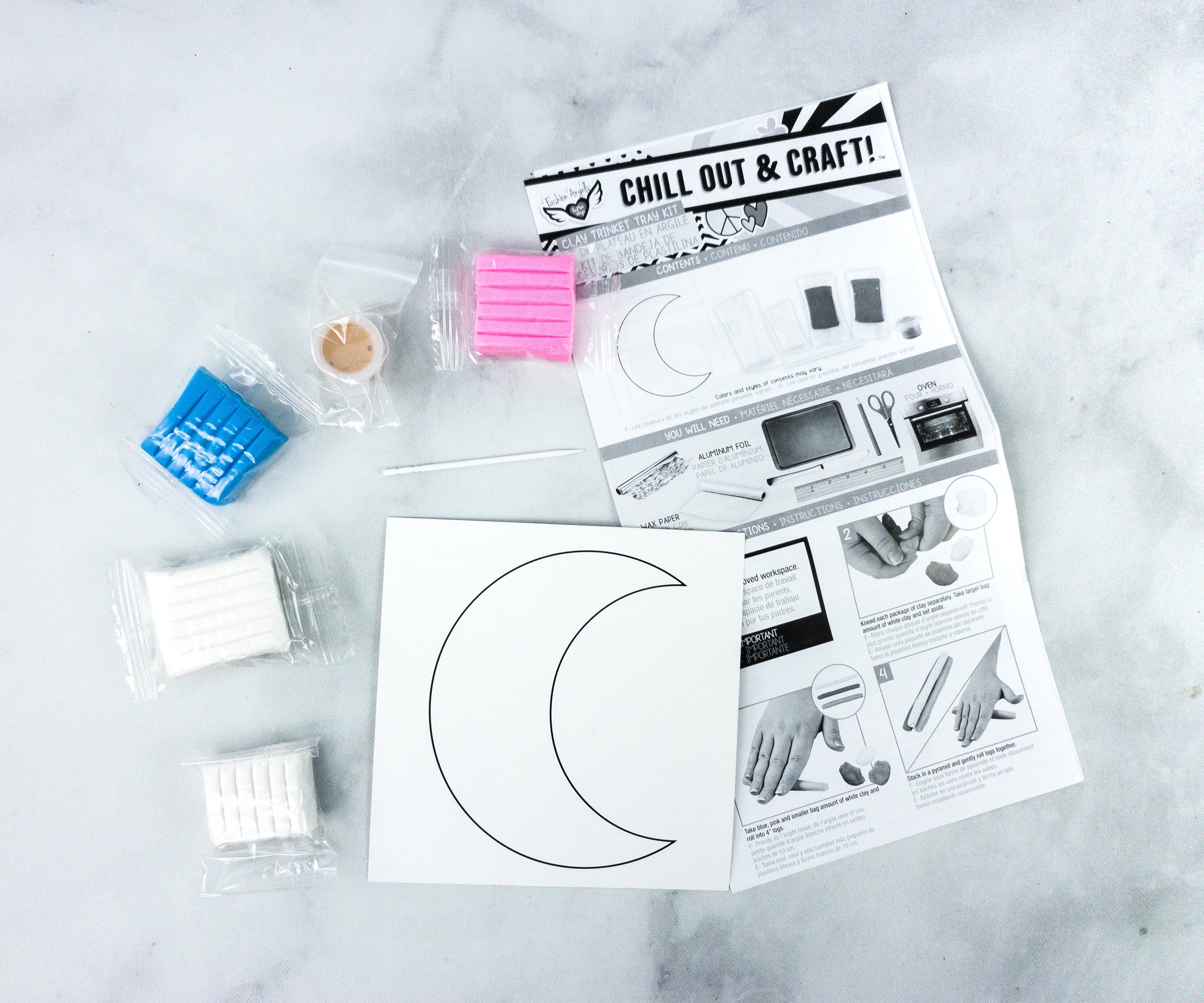 It includes clay, paint, applicator tool, template, and instructions! Trinket trays are nice to have because it keeps hold of our accessories when they're not in use. With this kit, we get to design our own tray and bake them ourselves. The step-by-step instructions provided on the sheet are easy to follow as well.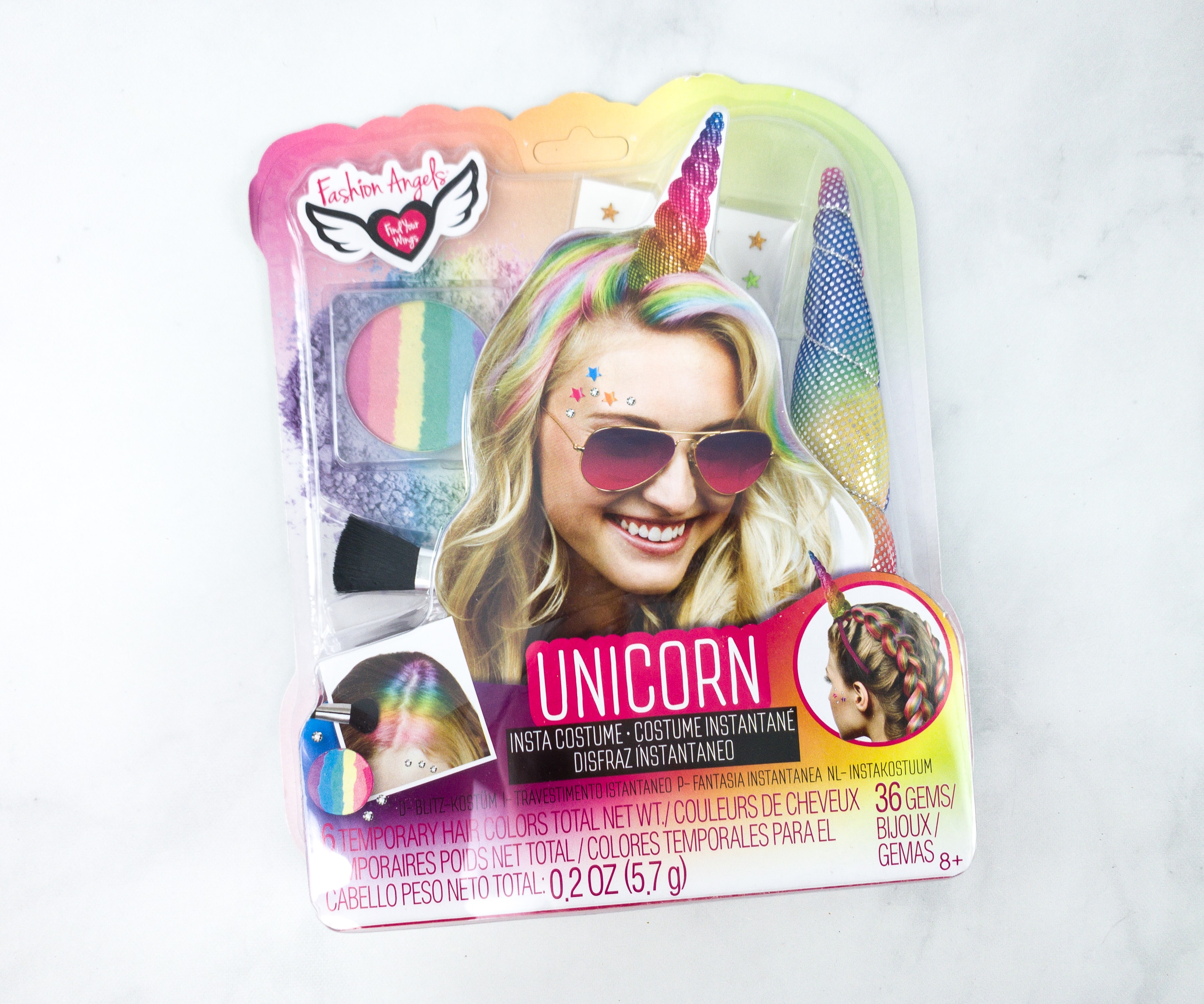 Unicorn Insta Costume Kit ($11.99) There's another kit in this box and this time, it's a unicorn costume kit! This is perfect for costumes parties, or even just whenever your kids just feel like it. Or, Zoom remote learning! What a fun way to spice it up!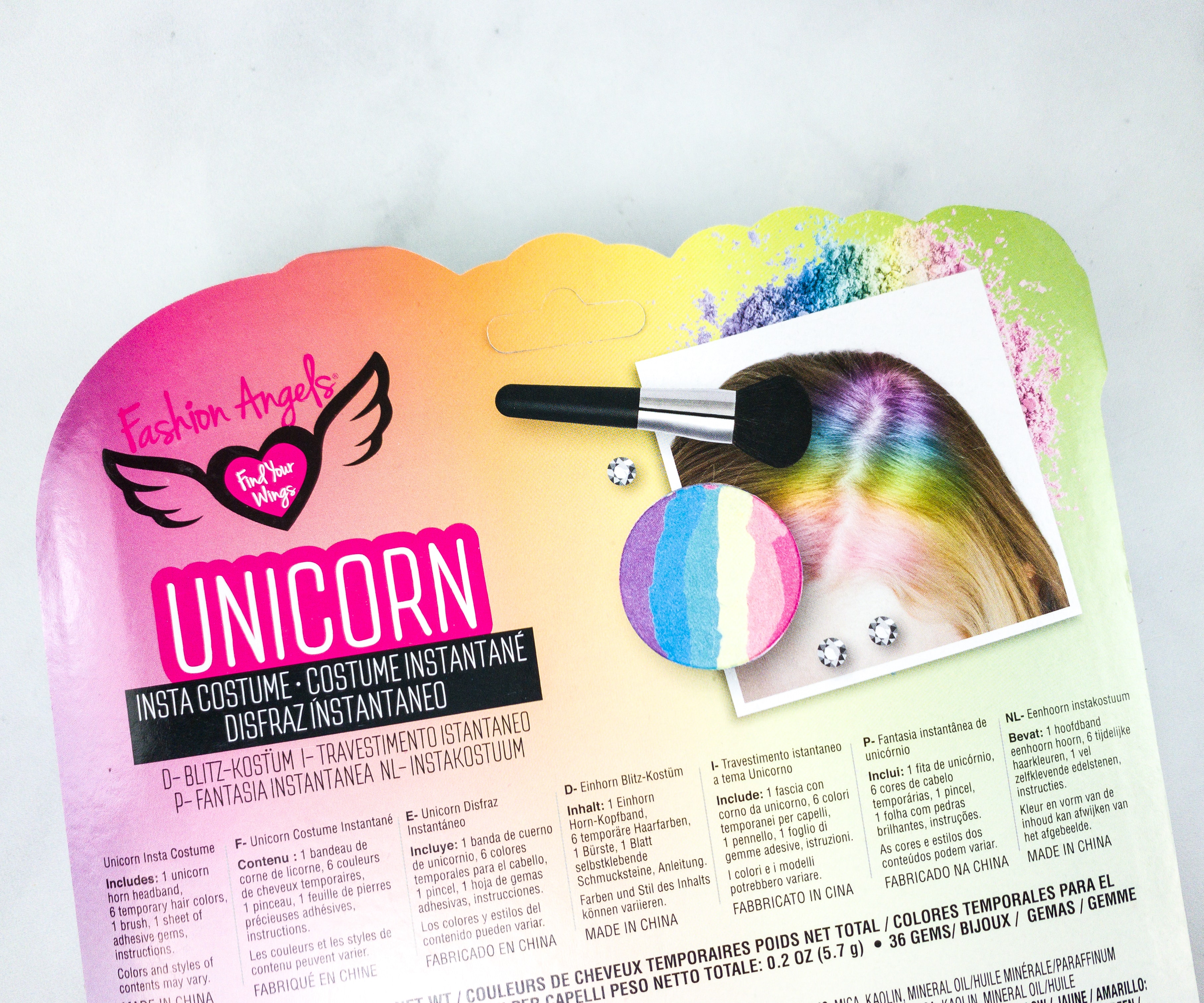 They even included a temporary rainbow hair color palette with 6 colors: purple, blue, green, yellow, orange, red! This is so exciting!
Aside from the temporary hair color, the kit includes a unicorn horn headband, brush, adhesive gems, and instructions. The unicorn horn is so cute with all those rainbow colors! Everything is easy to use and to remove as well!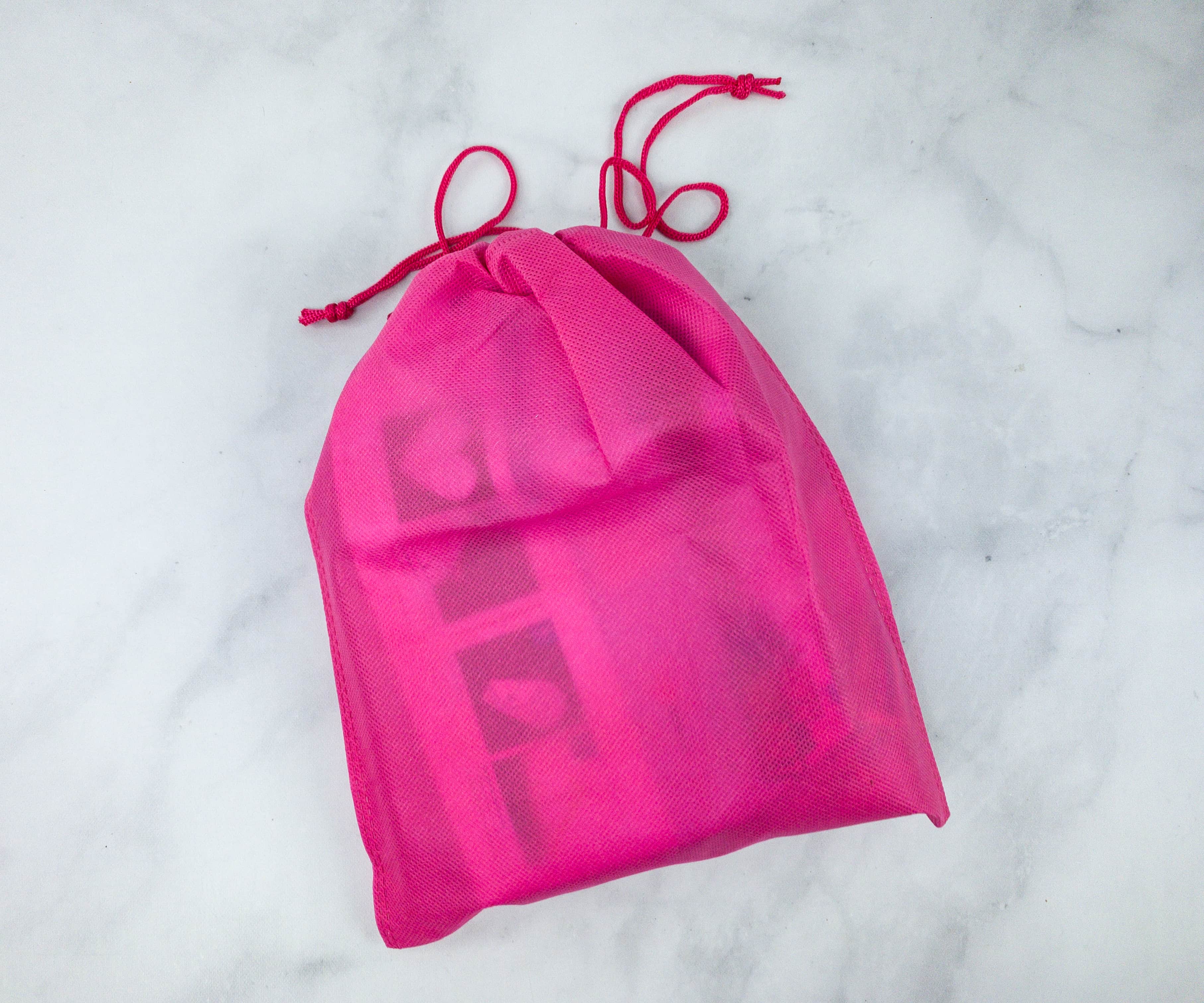 Lawn String Art Kit ($18.99) This kit arrived in a hot pink drawstring pouch. We received the same kit from the new Craft Box by Fashion Angels!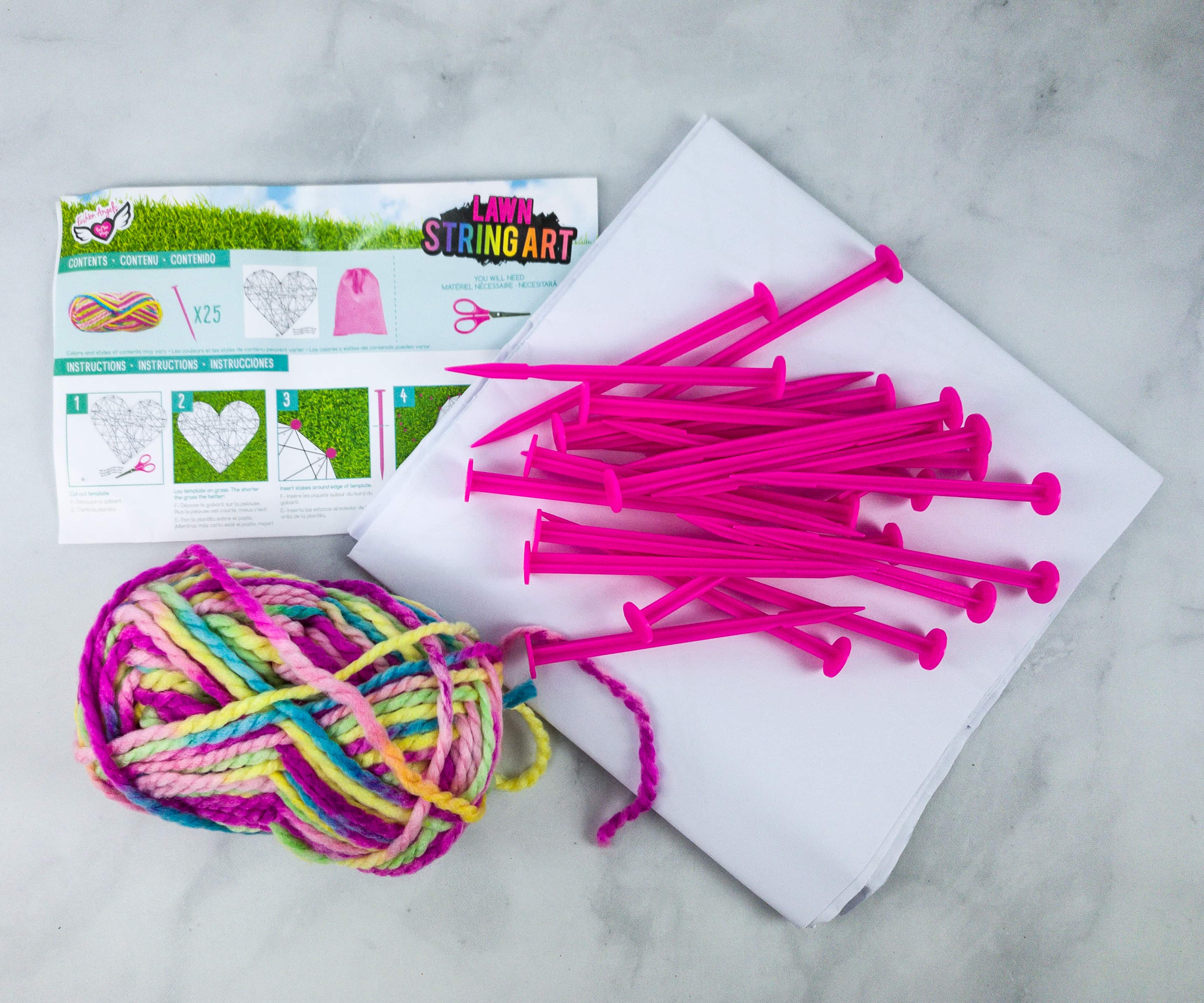 It includes 40 yards of rainbow-colored yarn, 25 lawn stakes, a template, and instructions.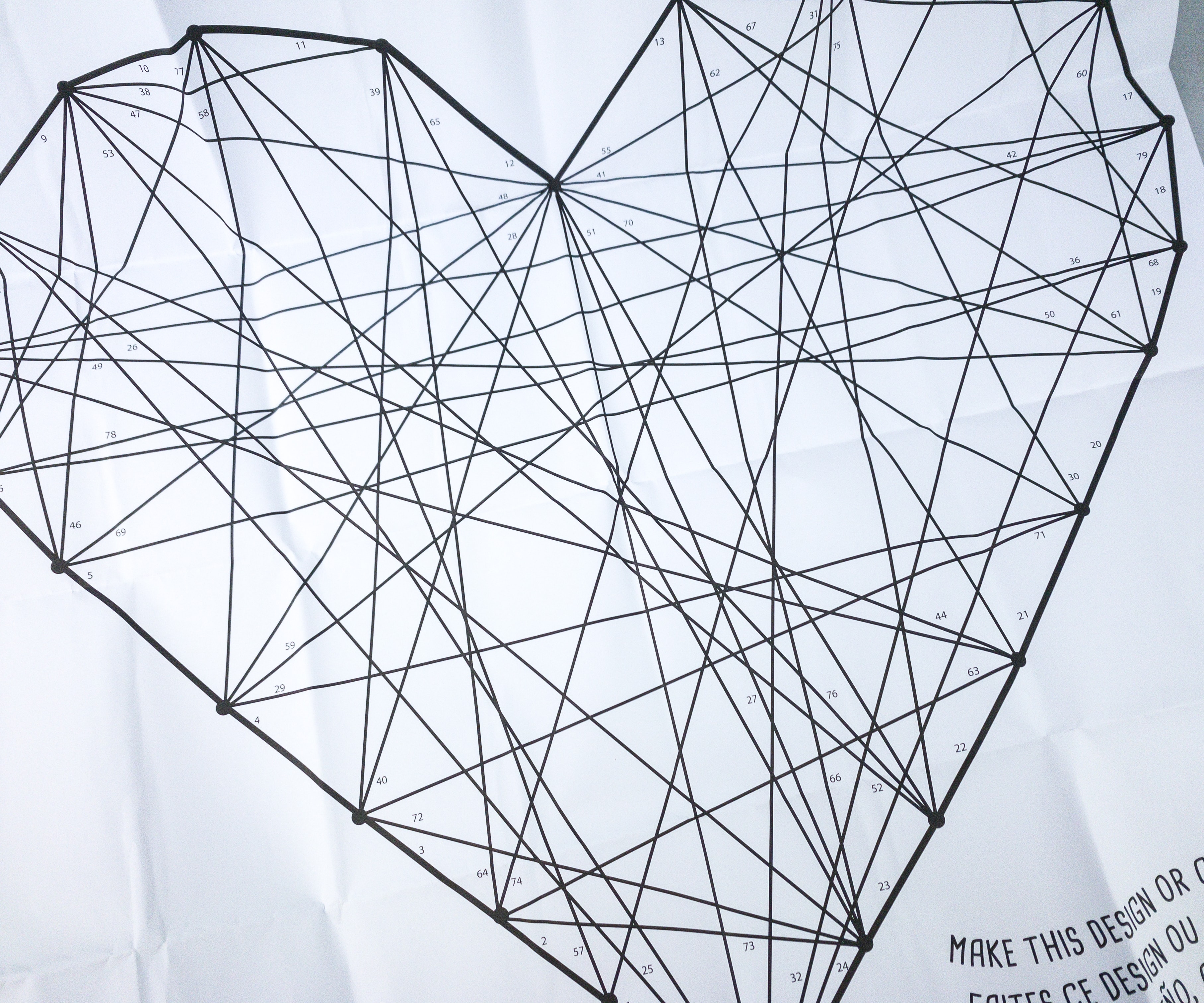 Ideal for kids ages 8 and above, this kit makes a fun way to decorate your own backyard for special occasions or whenever the kids want to do something crafty.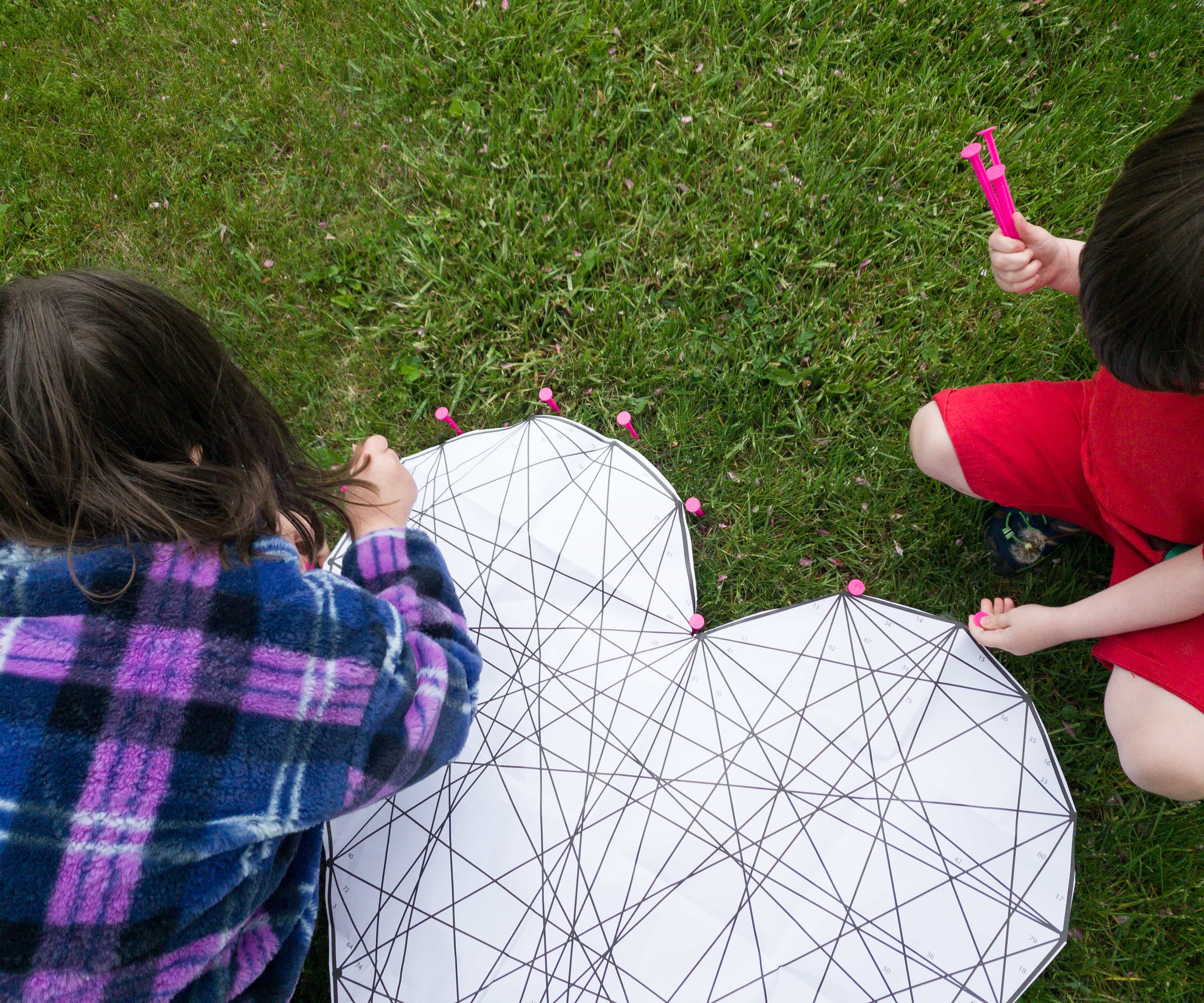 First, my kids laid the heart-shaped pattern on their chosen spot on our lawn. The shorter the grass, the better!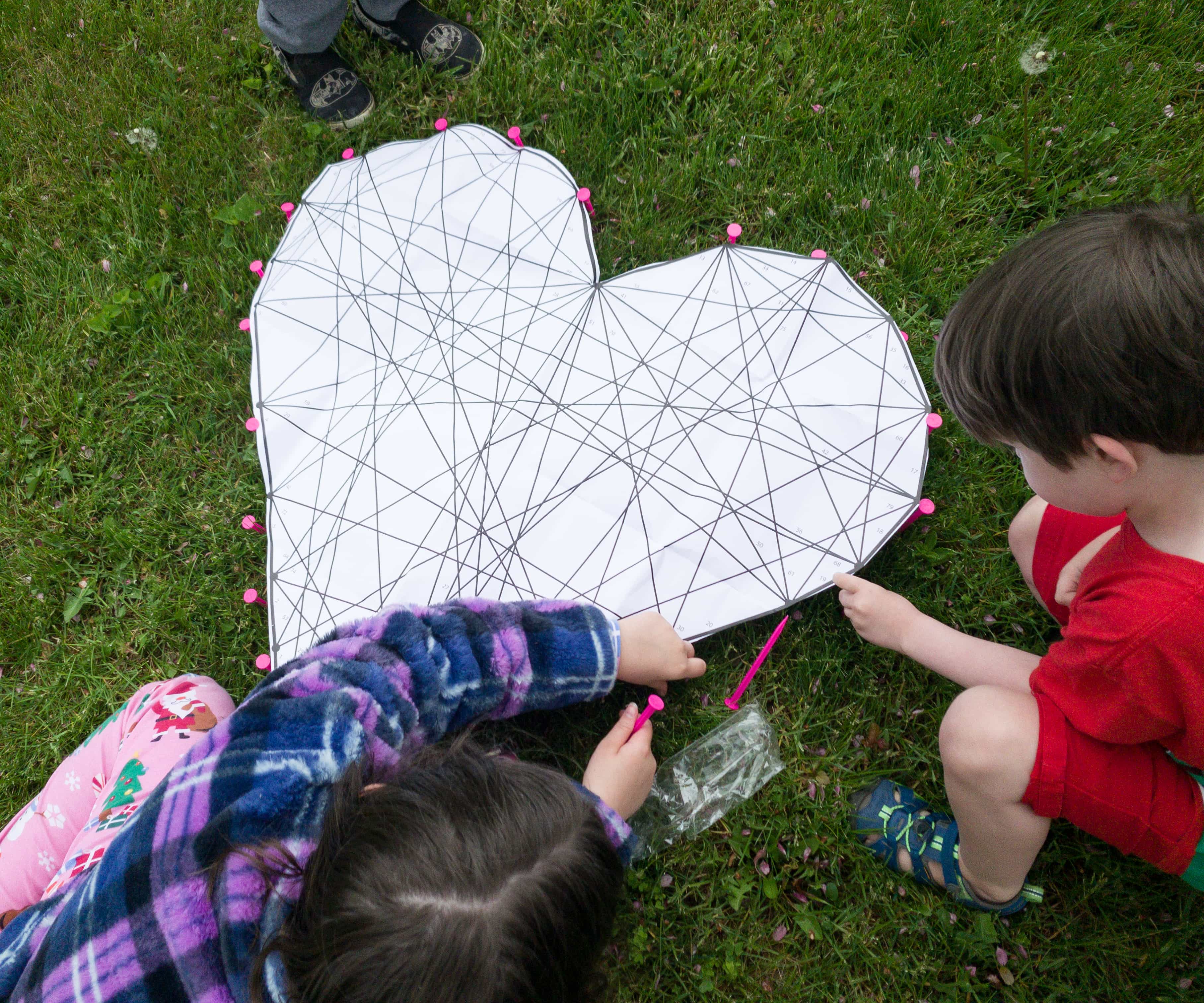 Next, they inserted the lawn stakes around the edge of the template.
Once the lawn stakes are in place, my daughter started to wind the neon rainbow yarn to make a patterned string design.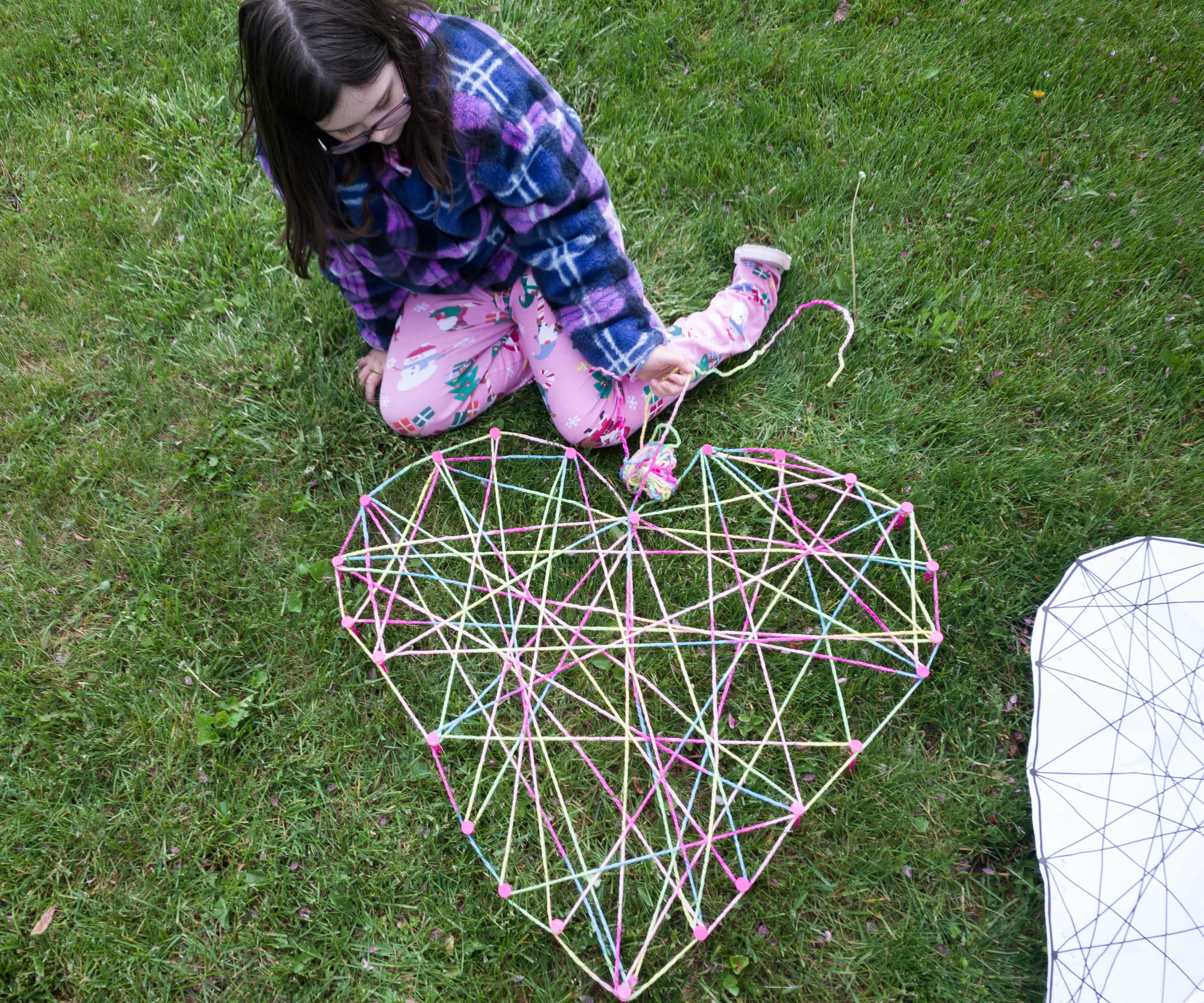 It's slowly taking shape!
What's great about this kit is that it can be reused. You can even make your own patterns and designs once you've gotten the hang of it!
My kids' lawn string art is done and it looks so pretty!
This month's box was filled with lots of exciting stuff! My daughter loves the DIY craft kits that keep her occupied and productive, as well as the cute items like the pen and the notepad. Fashion Angels surely know what kinds of items appeal to tweens and that's what we see in this box every month. It's always packed with items from accessories to self-care and everything in between. I can guarantee you that every month a new Fashion Angels item appears in my shower and rapidly disappears (my daughter LOVES them!). If you want a box that's solely focused on fun crafts for tweens, Fashion Angels now have a Craft Box that ships 4 times a year!
What do you think of this month's box?
Visit Fashion Angels Find Your Wings to subscribe or find out more!