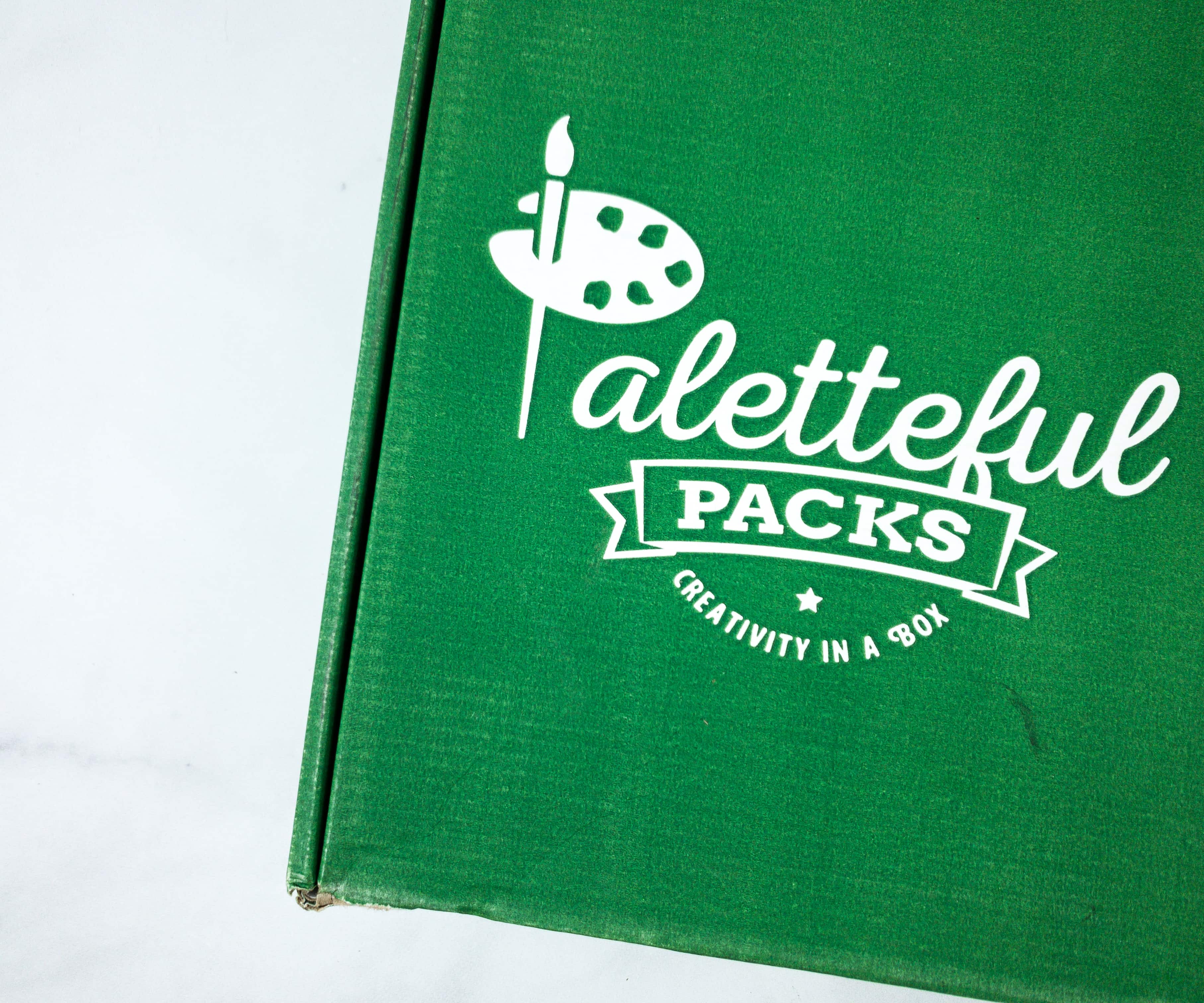 Paletteful Packs is a monthly subscription that sends the best art supplies to your door. Every box includes everything you need to create a work of art. They currently offer two types of boxes: Young Artist for children ages 8+ and Premier Pack for adults, whether beginners, professionals, or anyone in between.
This is a review of the Premier Pack! 
DEAL: Save 10% on your first box. Use coupon code 10HOORAY.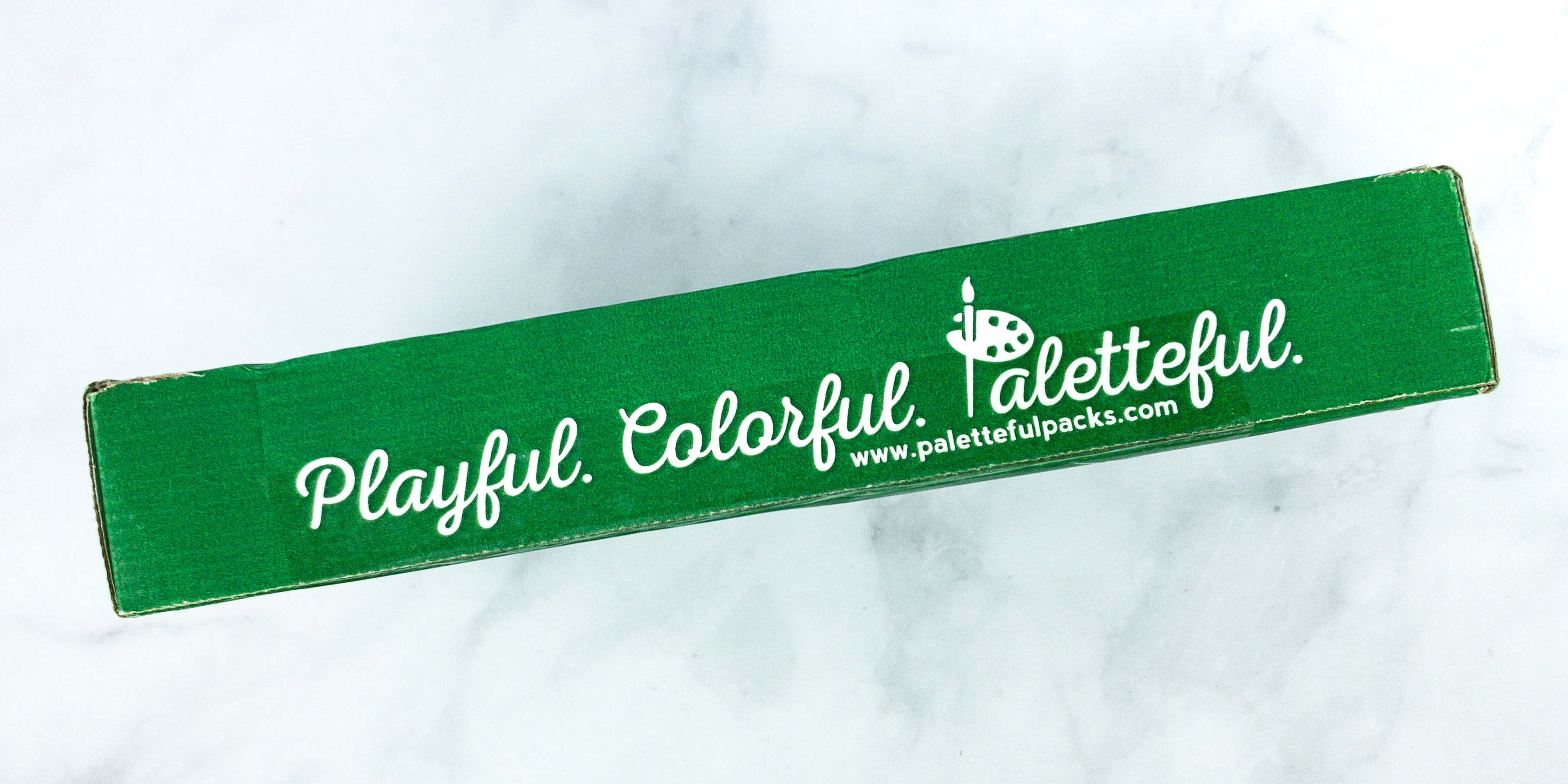 The items arrived in a sturdy green box.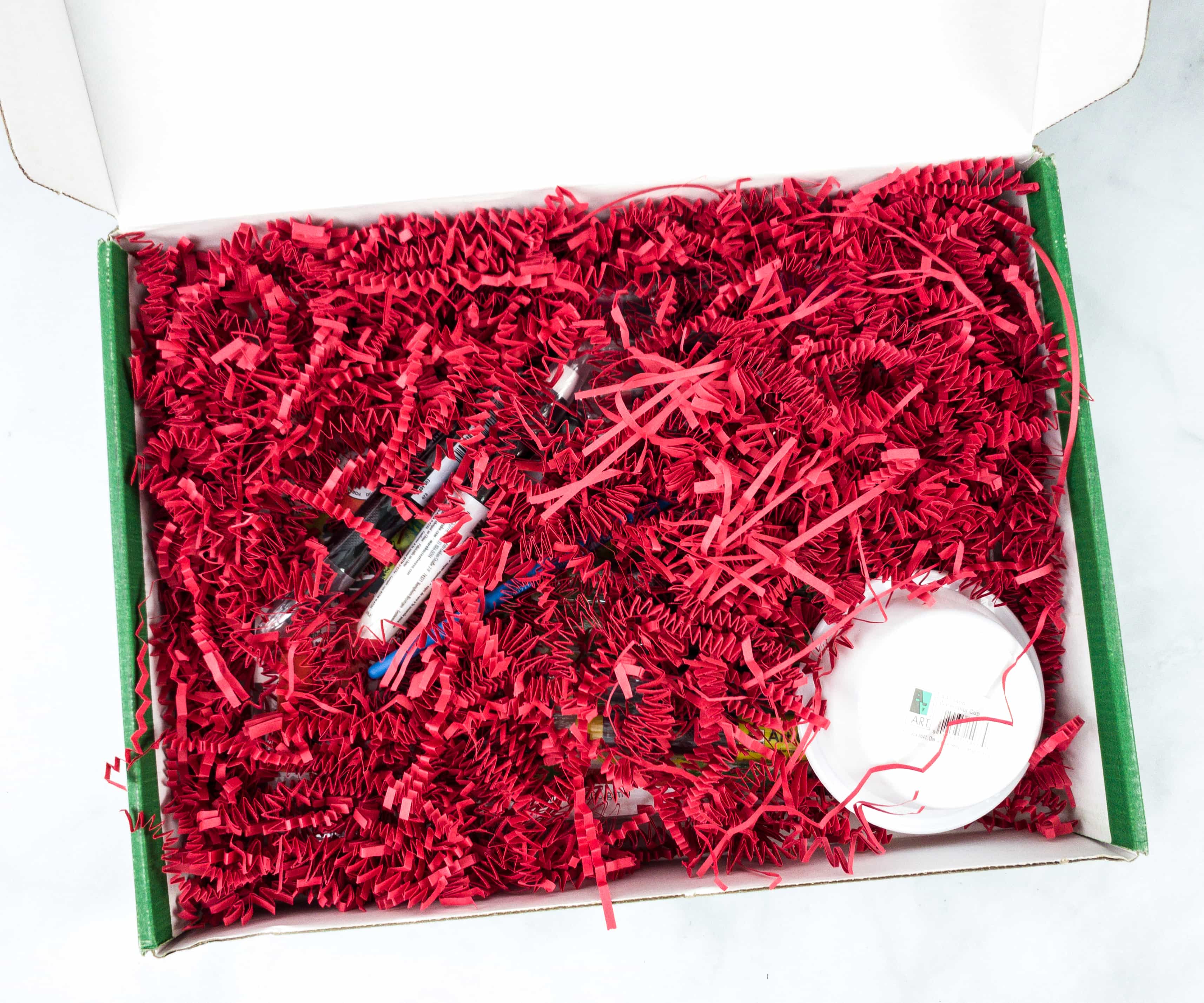 All the items were packed with red squiggles.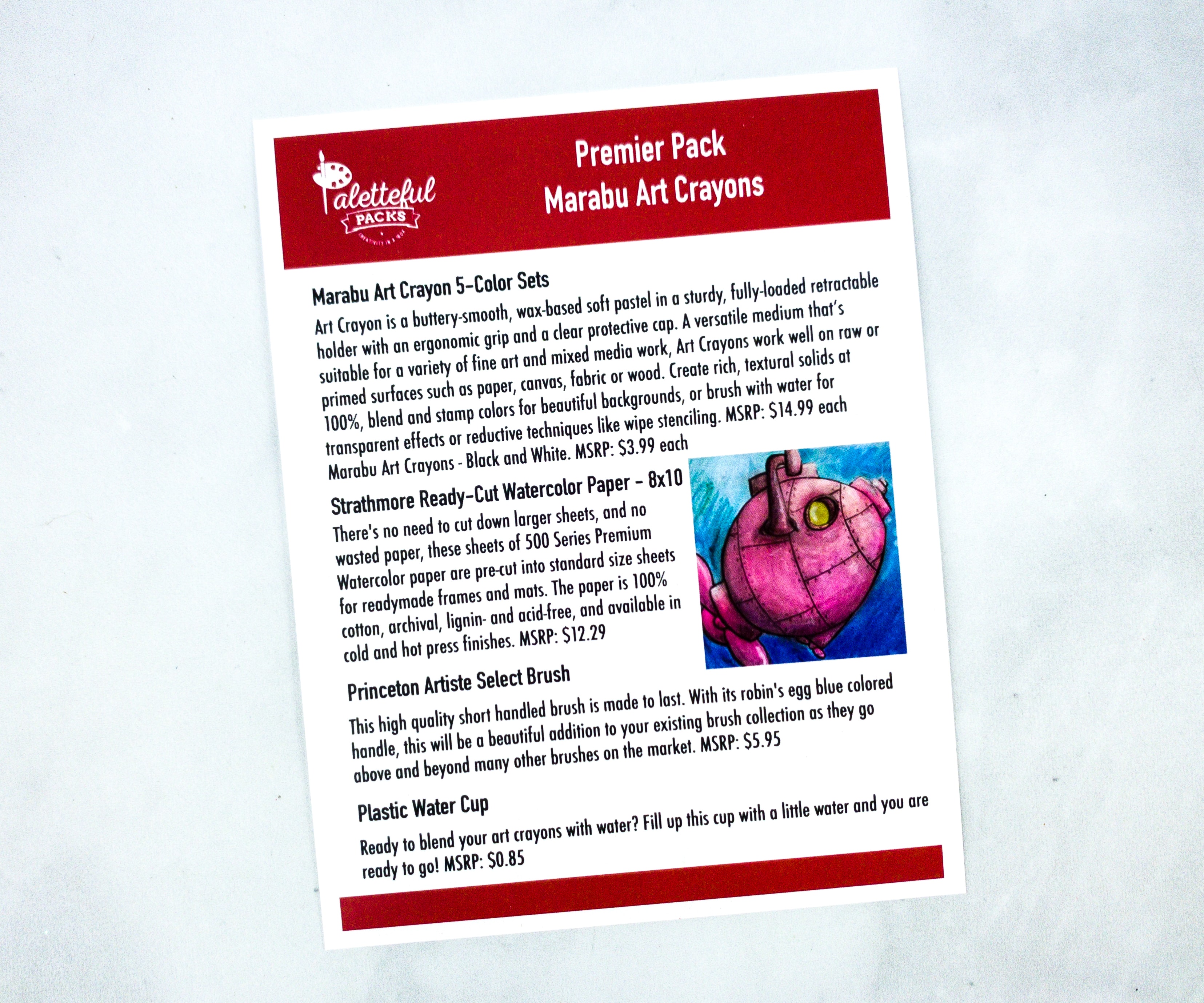 There's an information card that lists all the items in the box with a short description for each.
What makes the box more fun are the prompts and challenges! The back of the card features a list of prompts for each week of the month!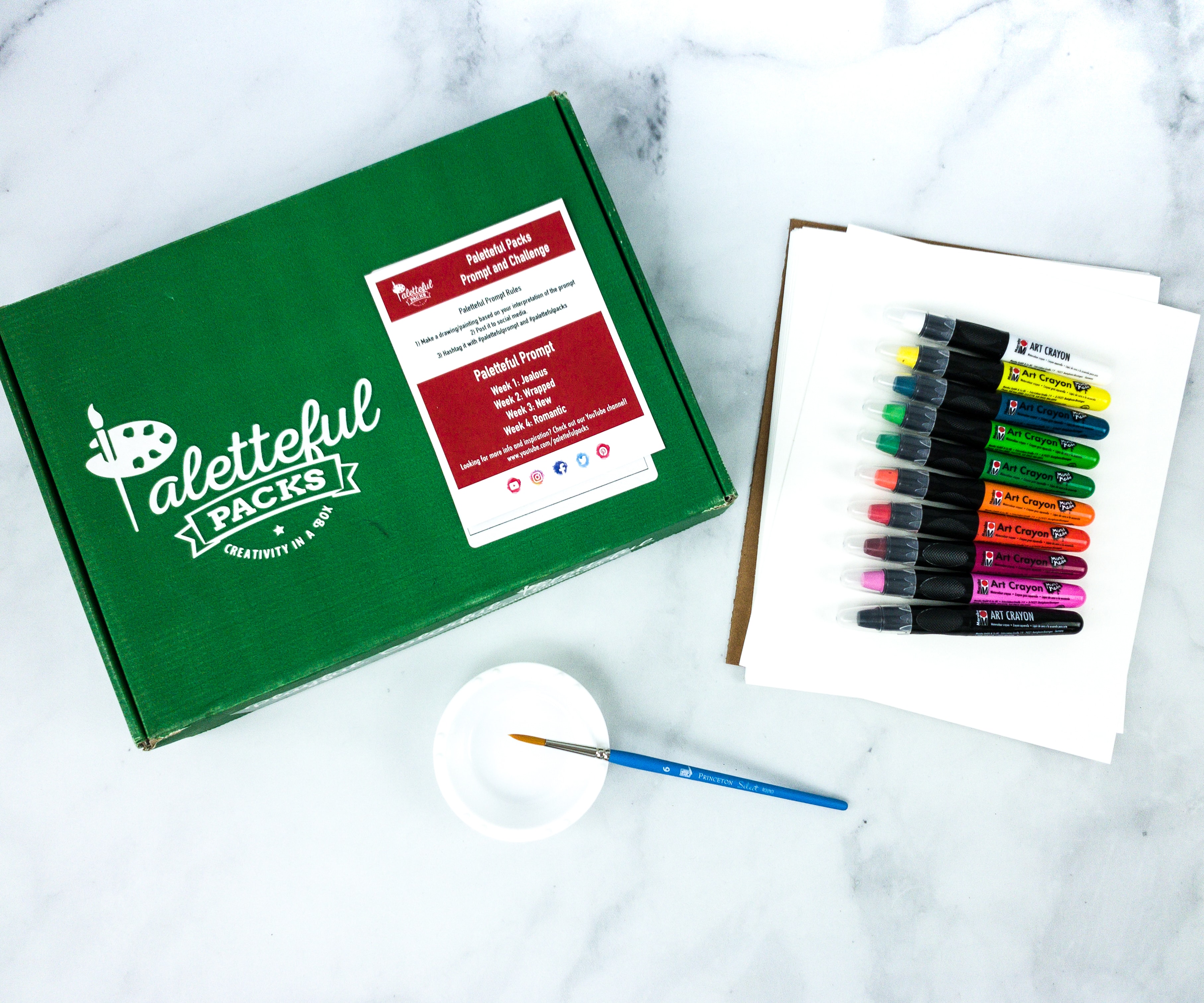 Everything in my box!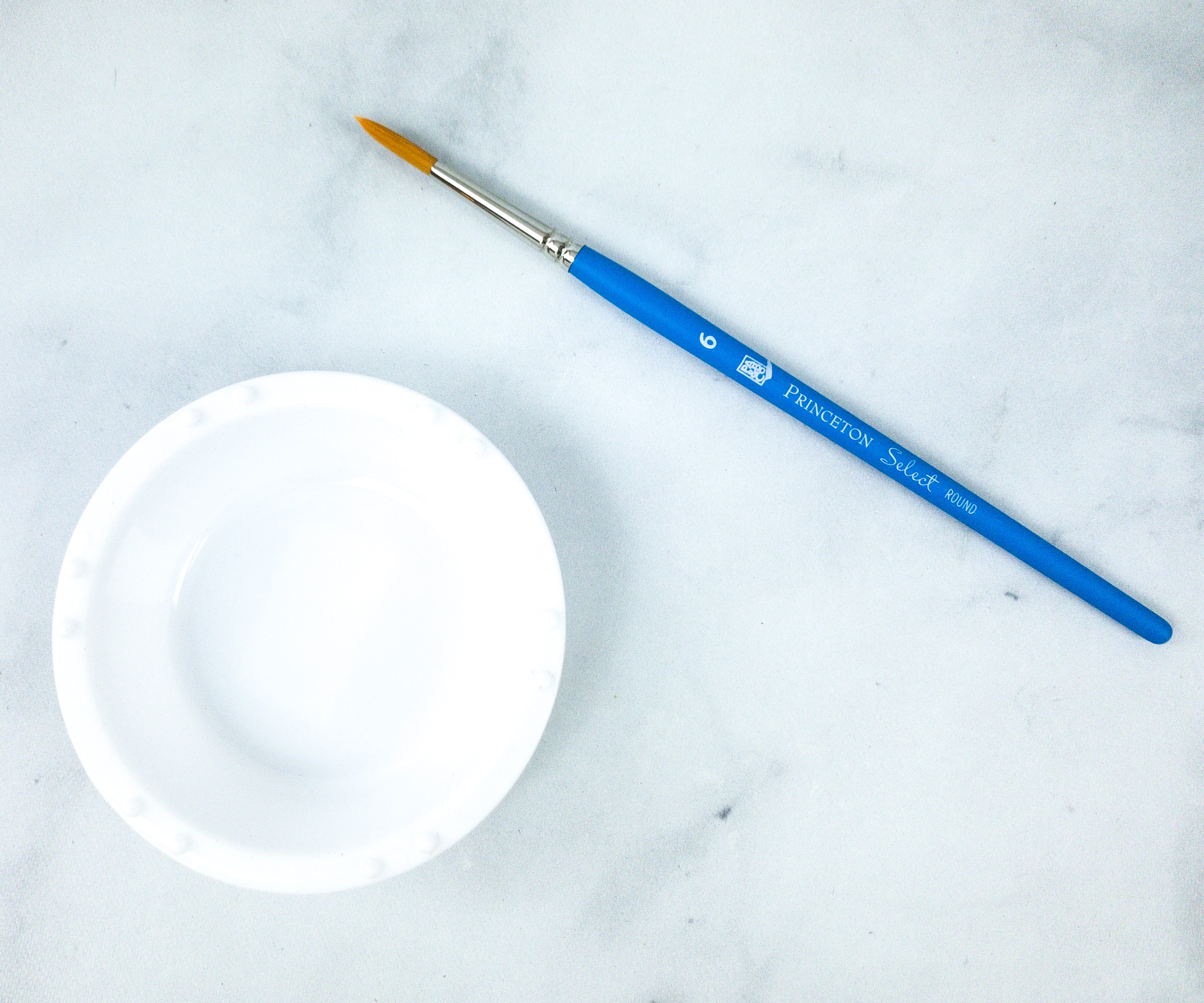 Princeton Artiste Select Brush ($5.95) It's a premium-quality round brush in size 6, featuring a blue handle and a silver ferrule.
Plastic Water Cup ($0.85) It's an all-around plastic container where you can mix or blend your medium for painting.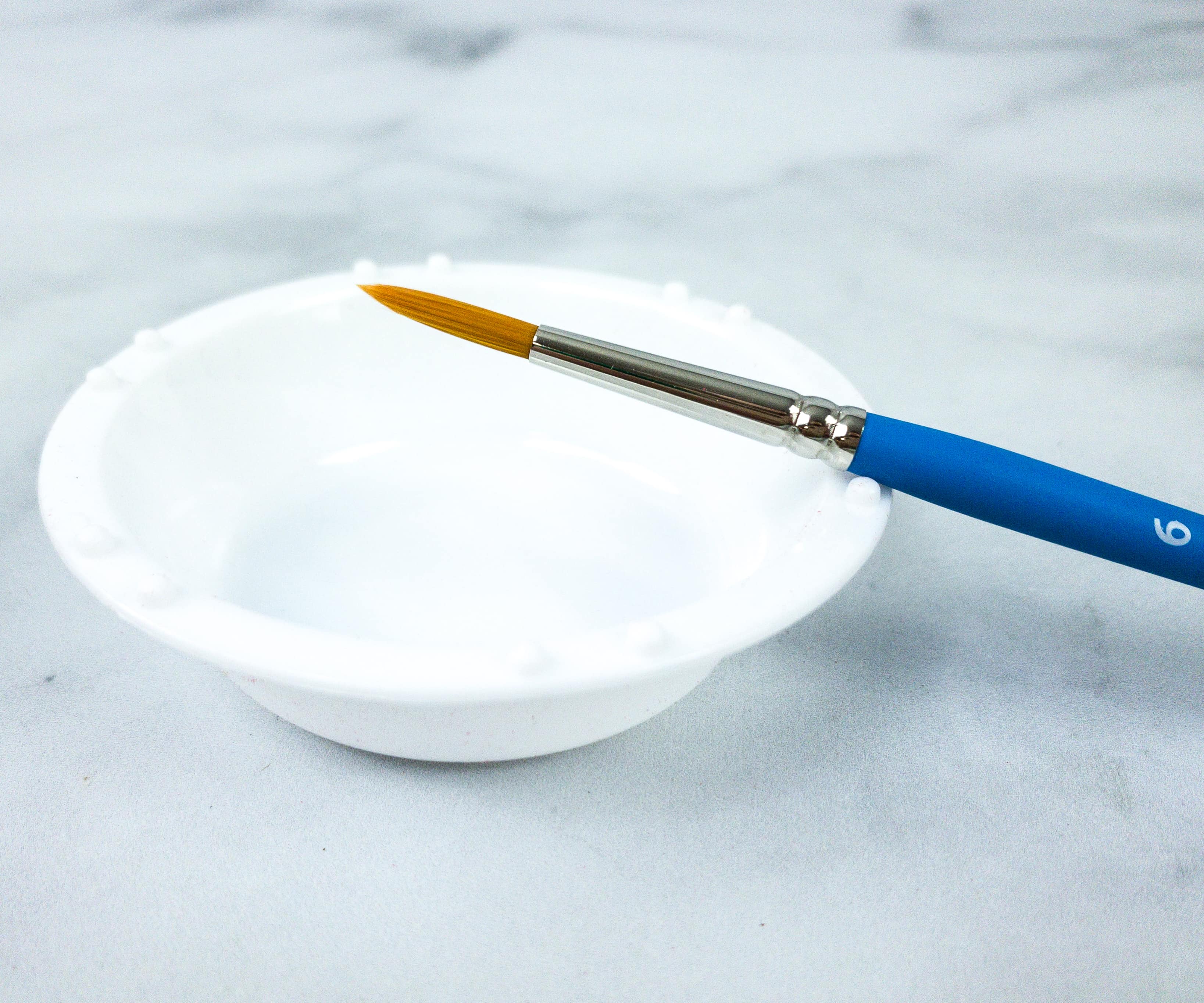 The brush can be used with acrylic, watercolor, or oil, giving us an endless options to explore and create.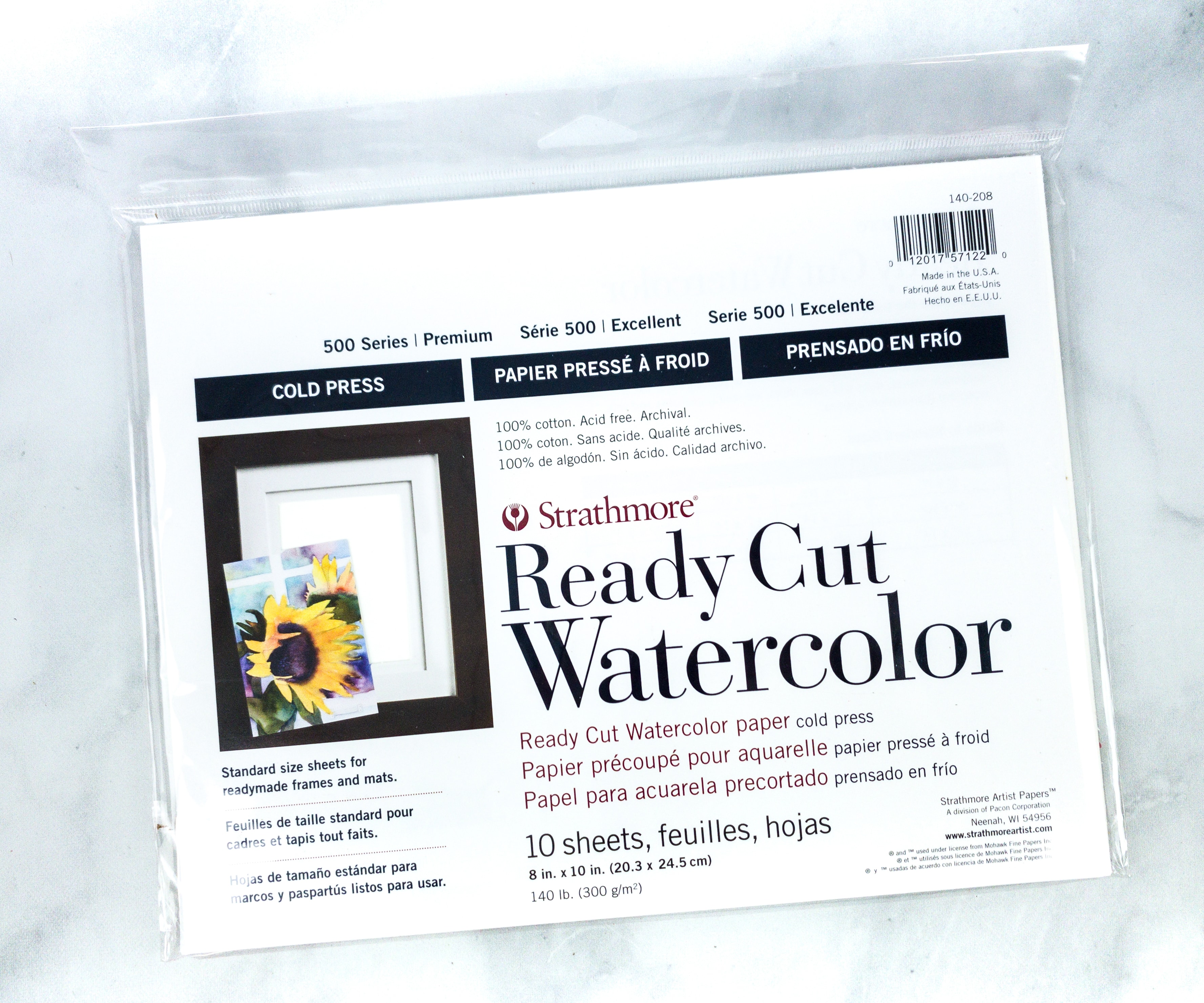 Strathmore Ready-Cut Watercolor Paper 8×10 ($12.29) It's a pack of ready-cut watercolor paper, designed to fit readymade frames.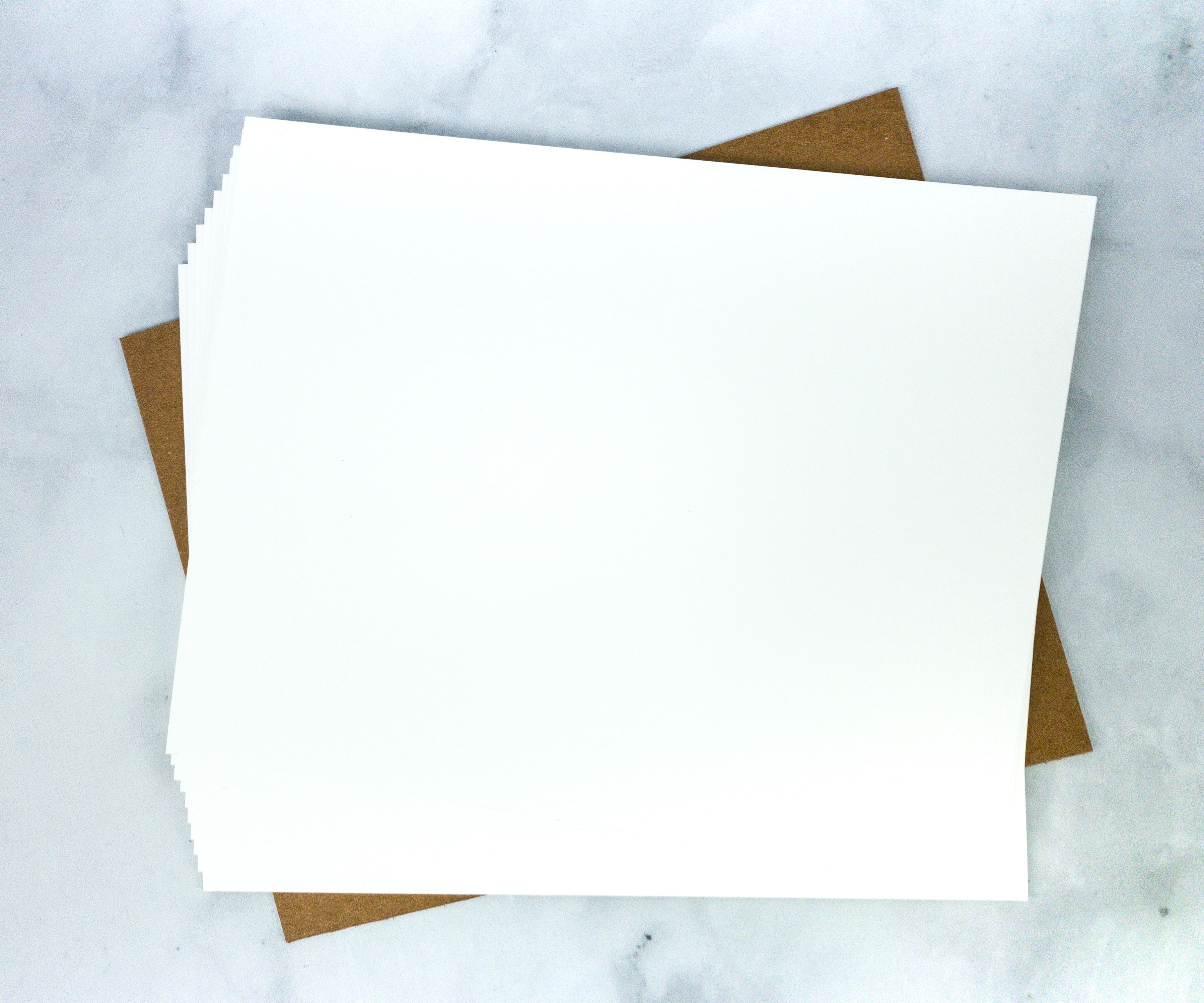 Each pack contains 10 sheets of super thick paper made from acid-free, 100% cotton materials with a grade of 300 gsm.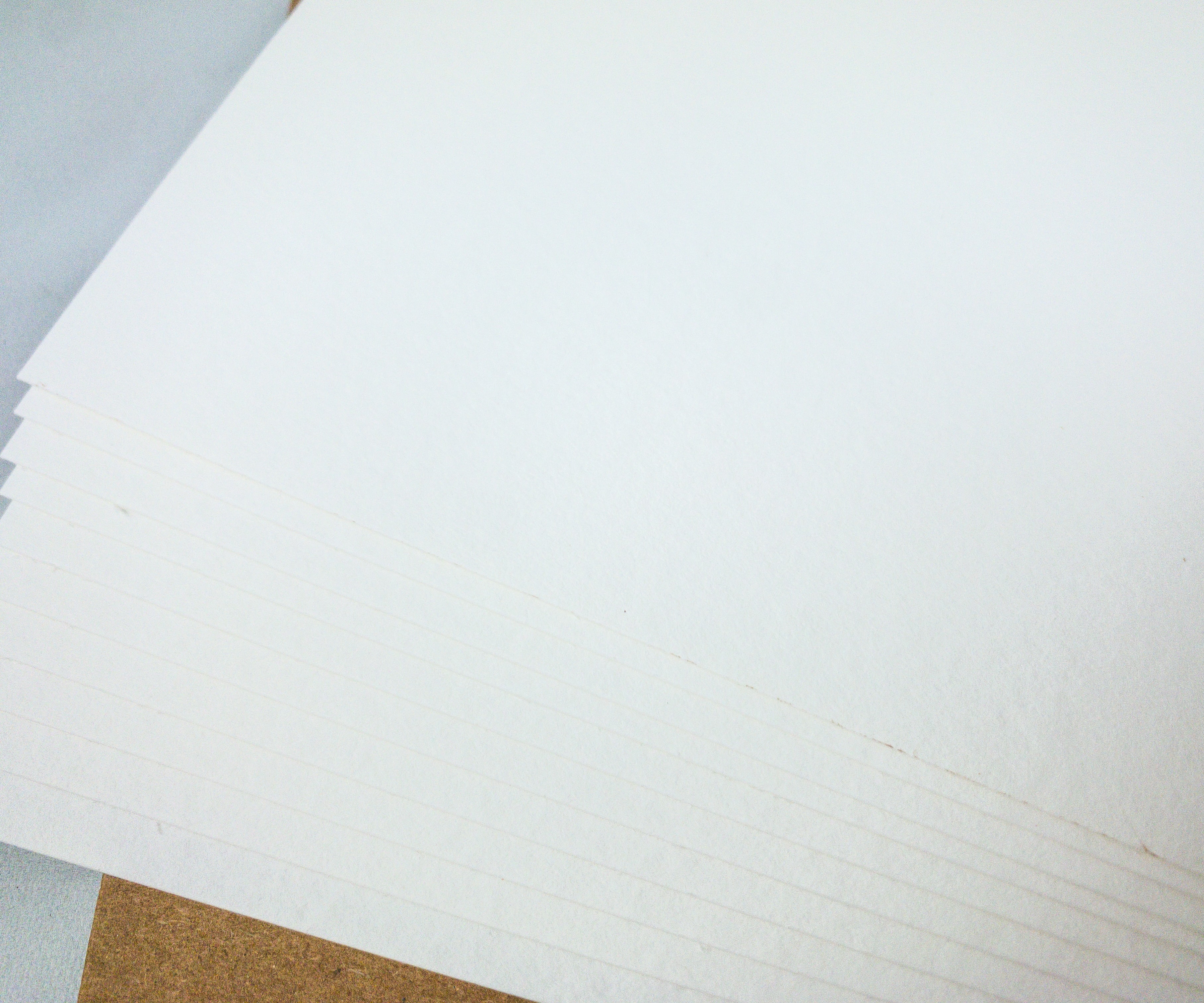 These papers feature an excellent surface strength, providing its user a more improved color lifting, blending, and a much better watercolor hold out.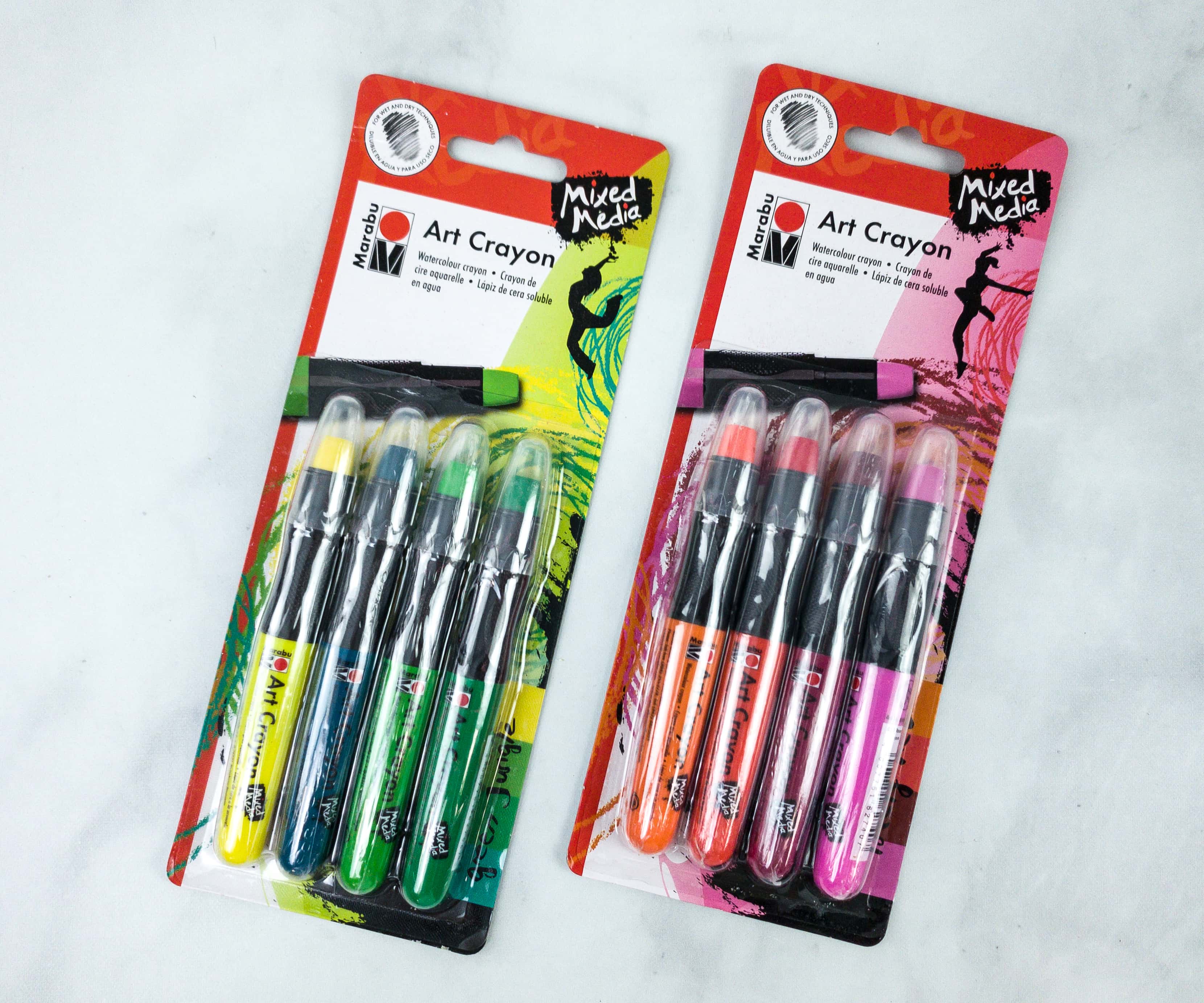 Marabu Art Crayon 5-Color Sets ($7.98) I got two packs of these highly-pigmented soft pastel crayons! They are wax-based and also water-soluble.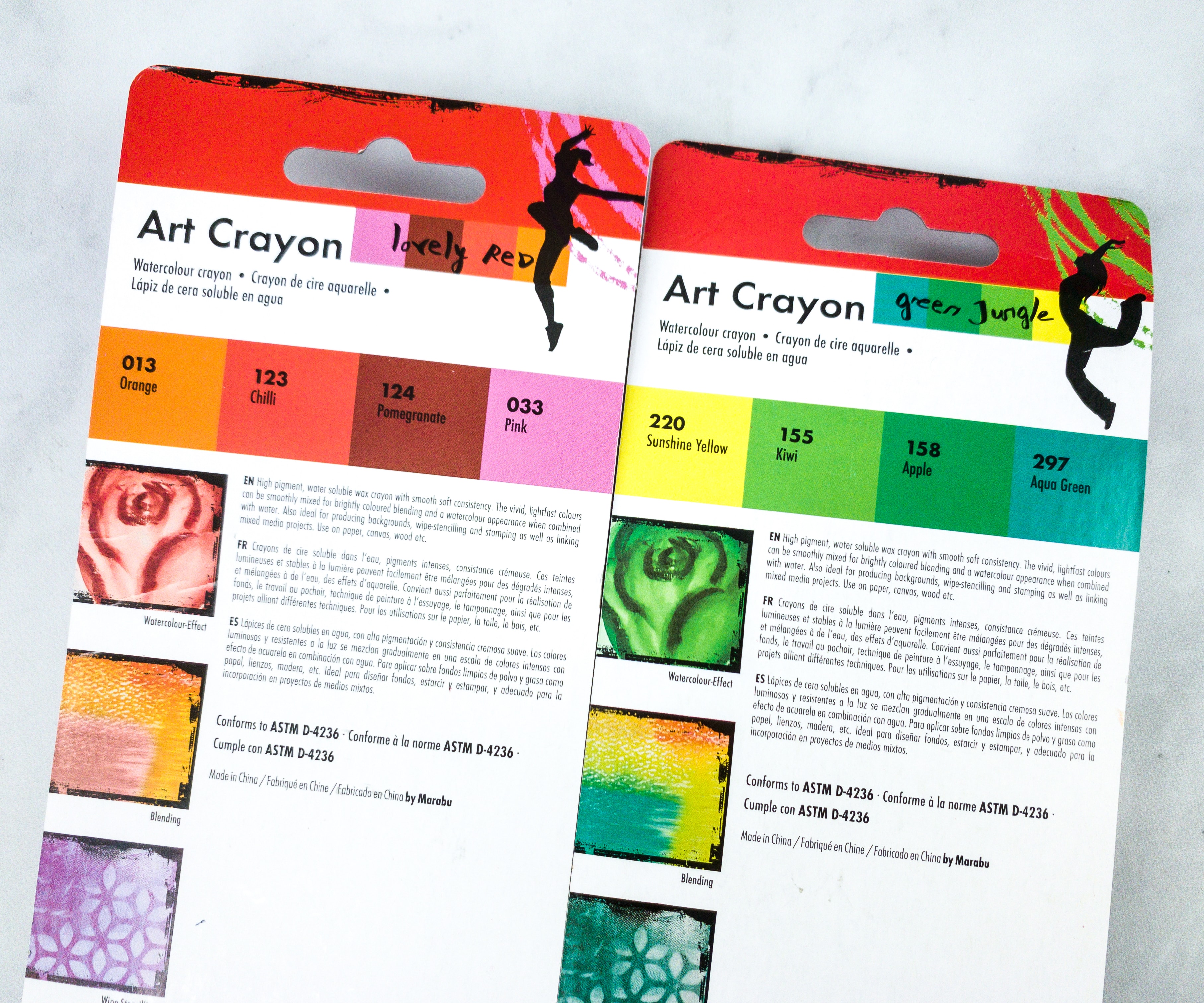 One pack includes orange, chili, pomegranate, and pink, and the other pack has sunshine, yellow, kiwi, apple, and aqua green.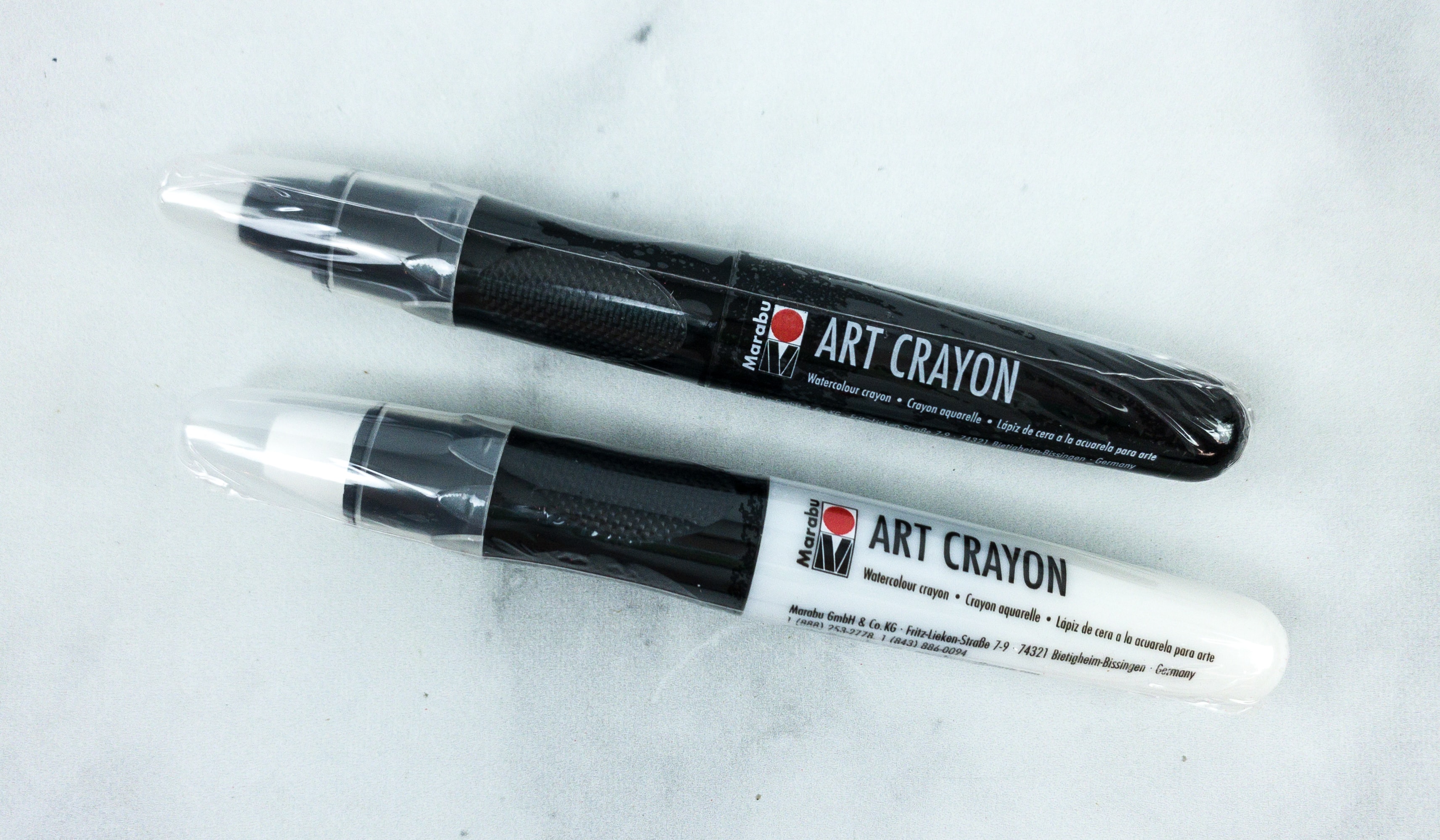 They also included pure white and black art crayons.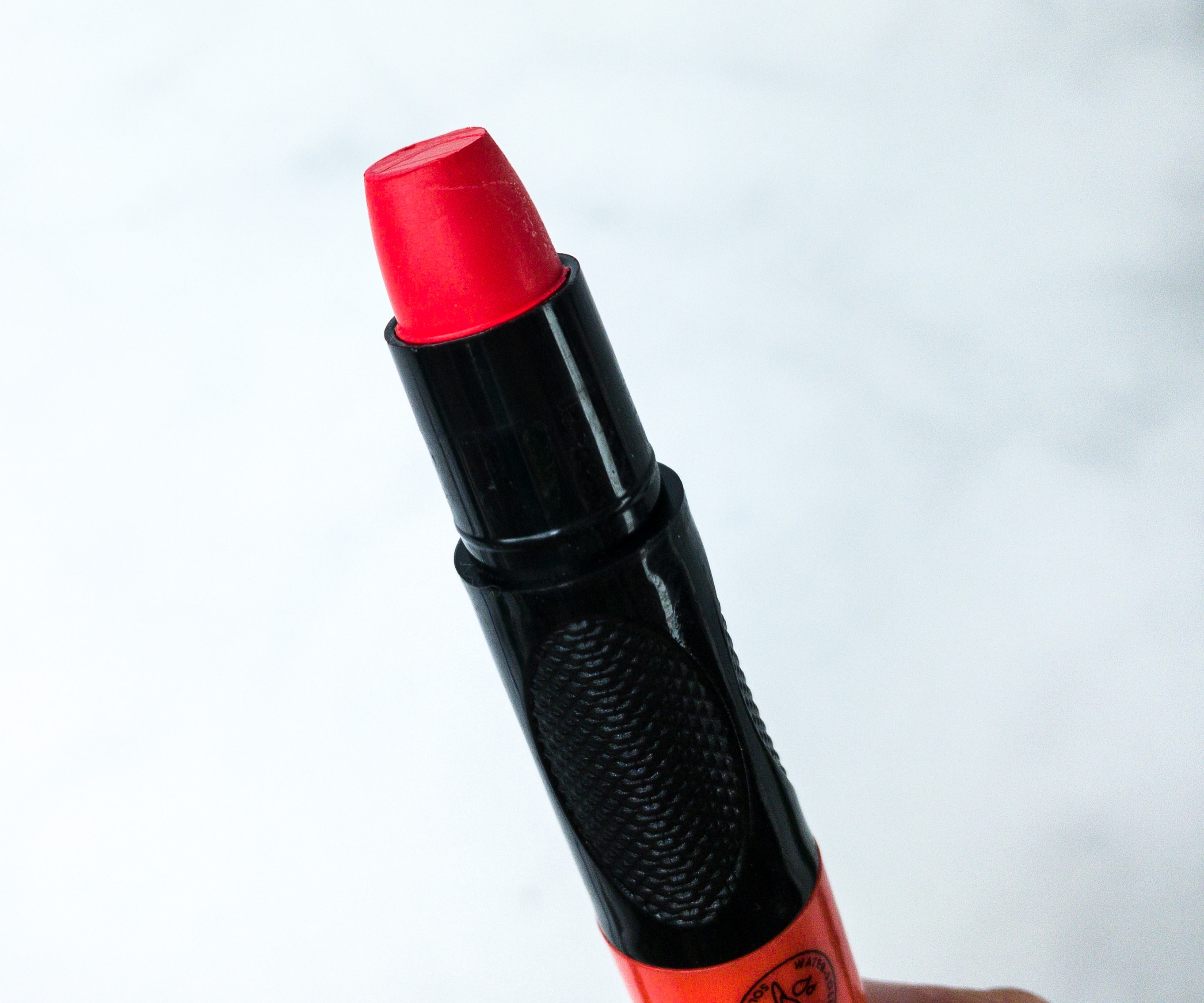 Each crayon features a fully-loaded retractable holder and an ergonomic grip for easier handling.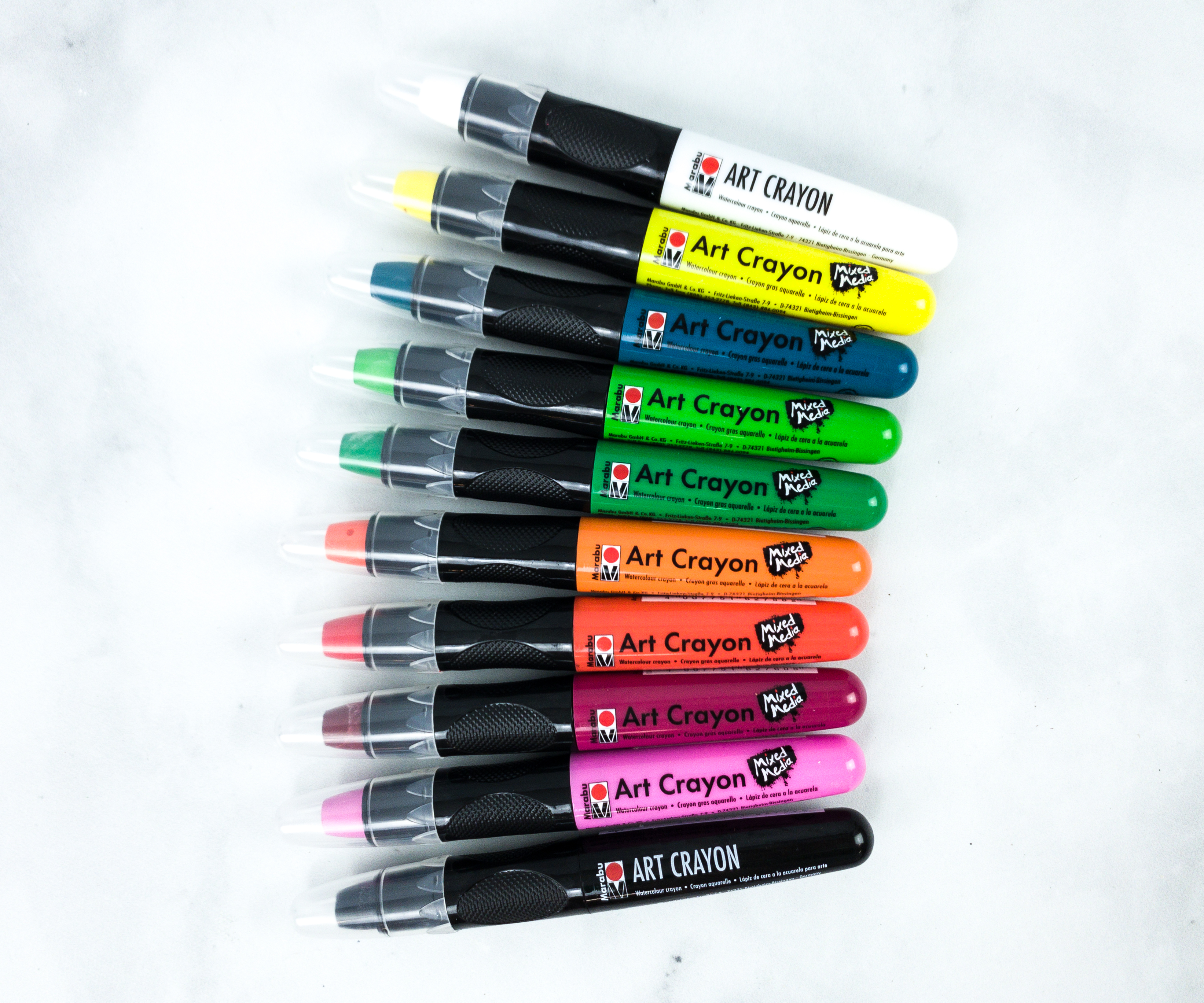 It's a very versatile medium that's applicable for a variety of fine art and mixed media works. These crayons work really well on paper, canvas, fabric or even wood!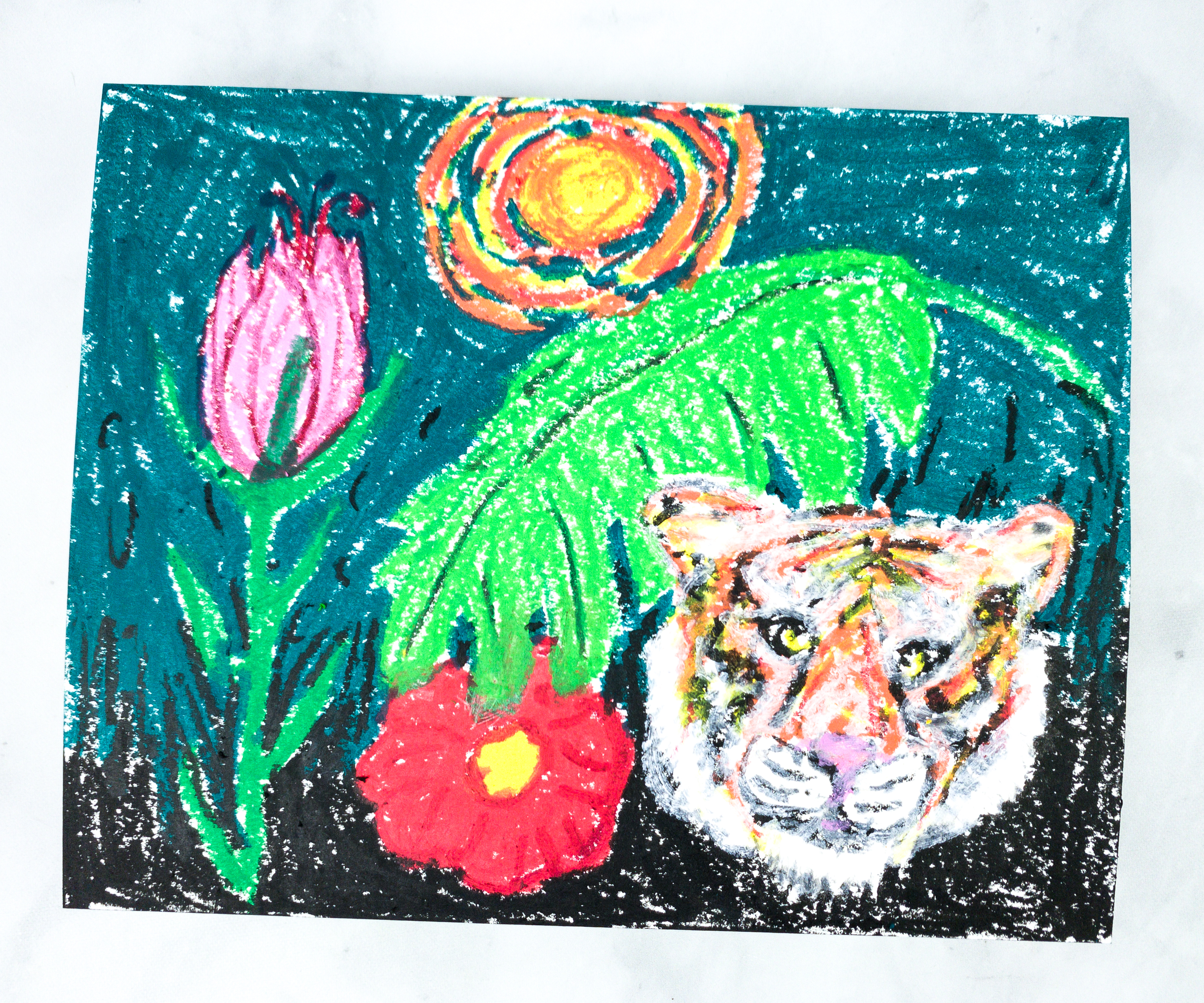 Using the Strathmore watercolor paper and Marabu art crayons, I made a spring-themed artwork that includes flowers, leaf, sun, and a tiger head. The colors from the crayons are vivid!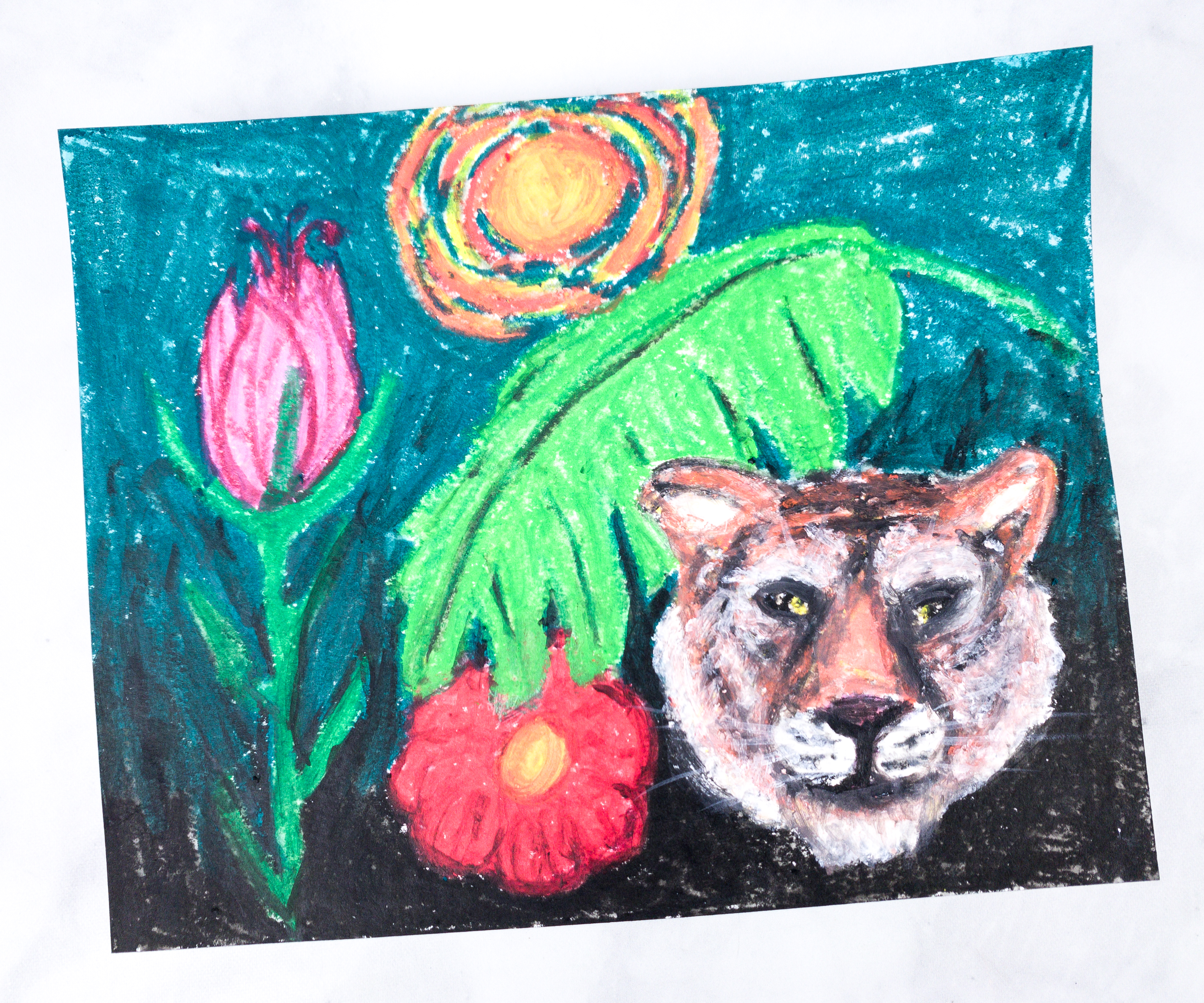 As for my finishing touch, I used water to blend the colors, resulting in a more realistic feel, although my tiger looks a little wolfish now.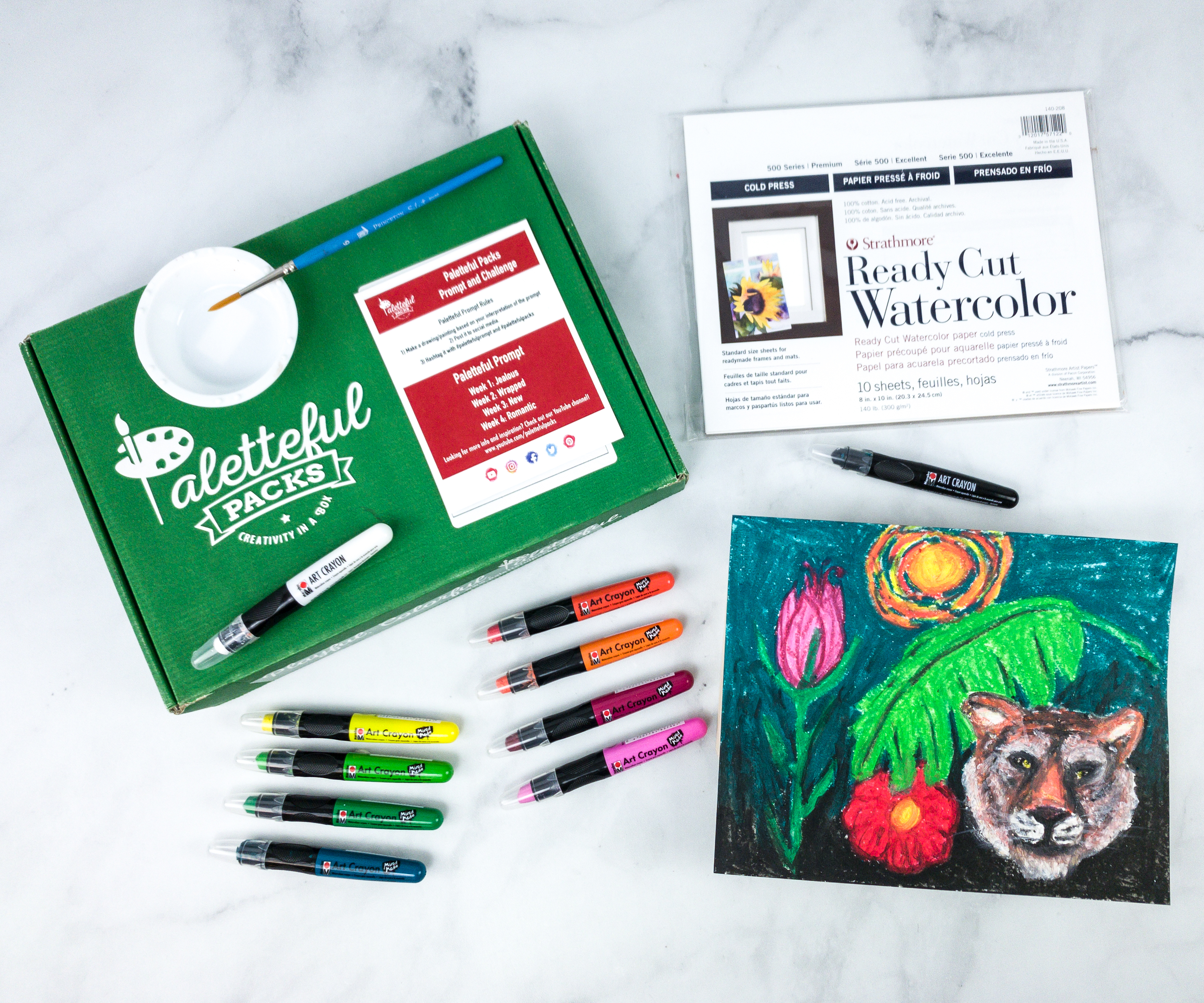 Paletteful Packs really helps unleash my creativity! Each box includes high-quality art supplies, and they even provide prompts for those who need inspiration for their artworks. This month, I got a set of amazing soft pastel crayons that easily brings any artwork to life with their vivid pigments. I also like the watercolor paper because the thickness is just right and they don't get ripped easily. Overall, it's an amazing experience getting this box and having these amazing tools for making art! This is a great subscription for any artist, whether you're a newbie looking for new tools or a pro who wants to expand your selection of materials!
Any thoughts about the Paletteful Packs box?