Greenwell Pet is a monthly dog wellness subscription box. You can get a one time box for $44 + free shipping, but if you opt for the subscription, it will only cost you $39 per box, plus free shipping too.  Each month, you will receive at least 3 CBD/hemp products and 1 to 2 health and well-being items such as a toy or grooming product made with earth-friendly materials. The products will help relieve your furbabies' stress, joint pain, skin issues, or other ailments, so they can really enjoy a healthy life that is full of fun!
DEAL: Get 20% off your first box! Use coupon code HELLO.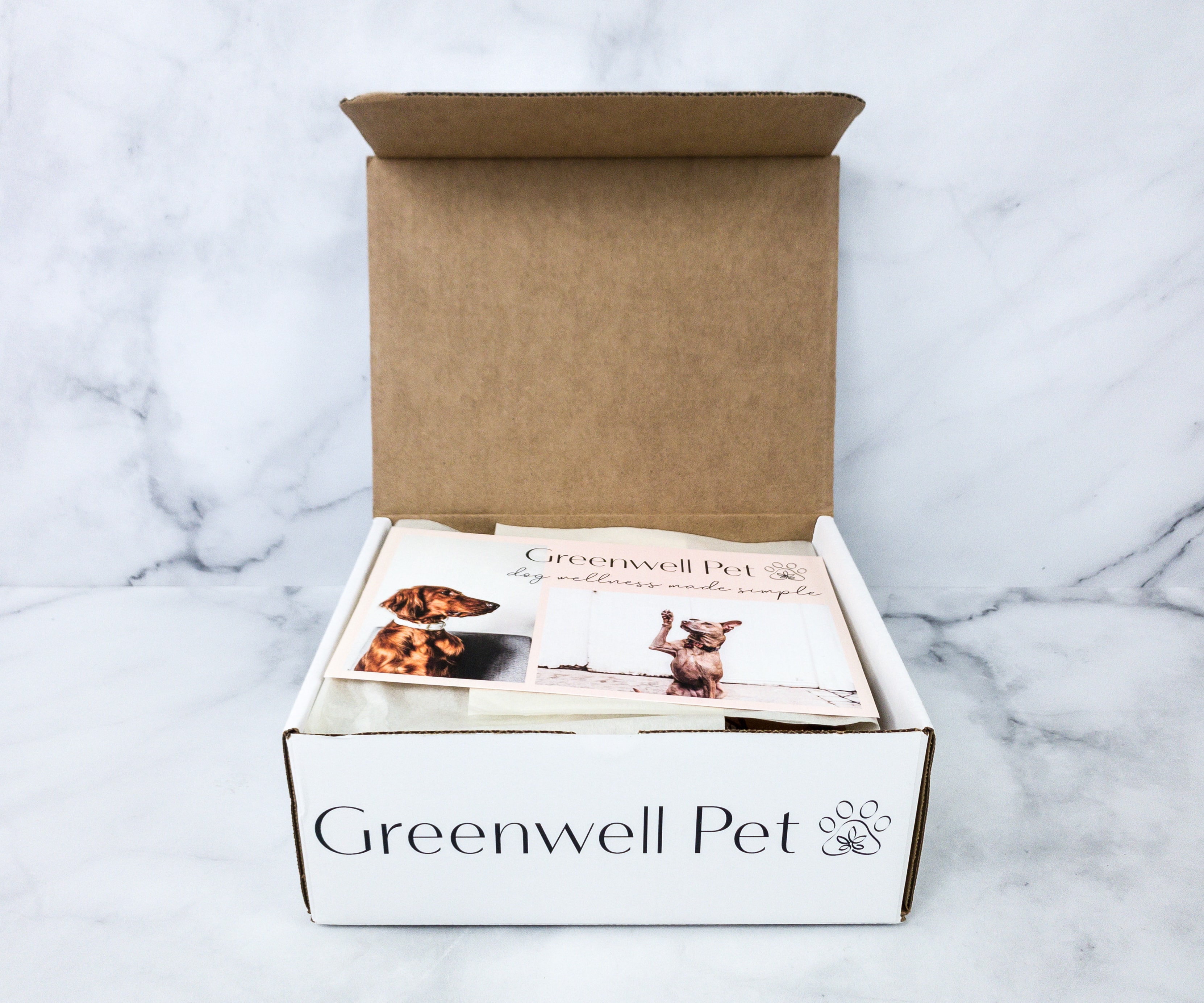 All the items were wrapped in a white tissue paper.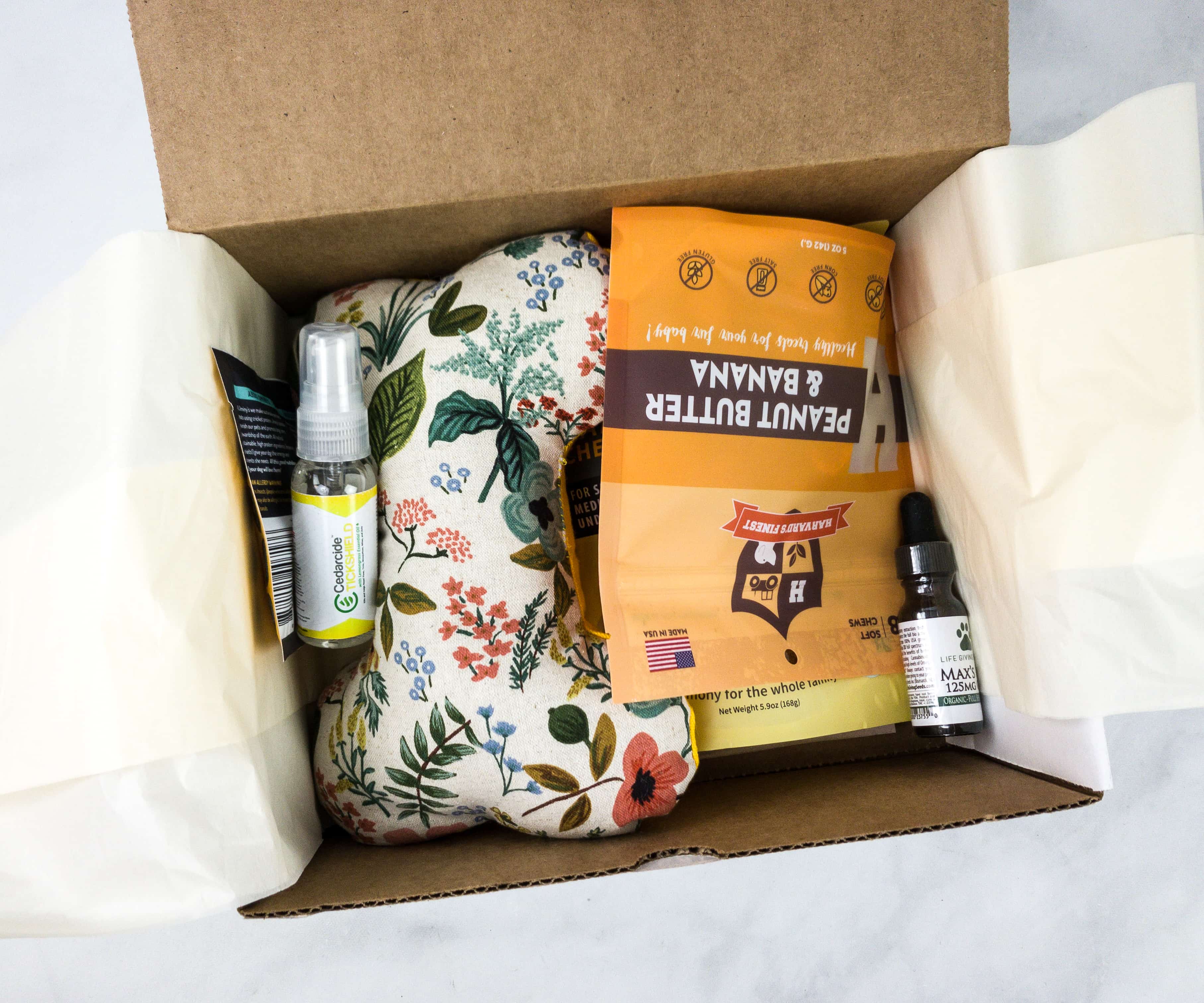 No squiggles or extra packaging, but everything arrived in great condition.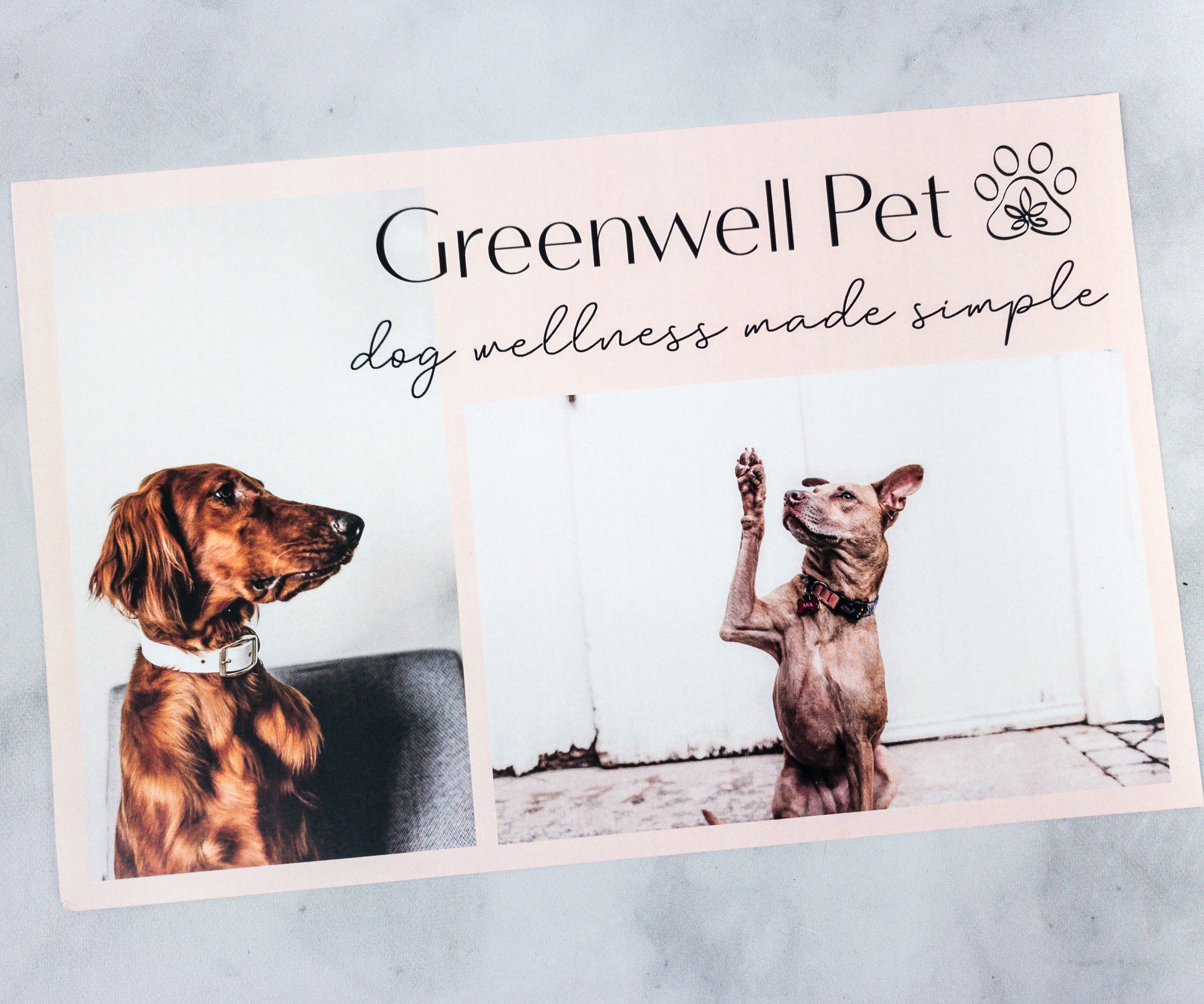 The box also includes an info card that has adorable pup photos!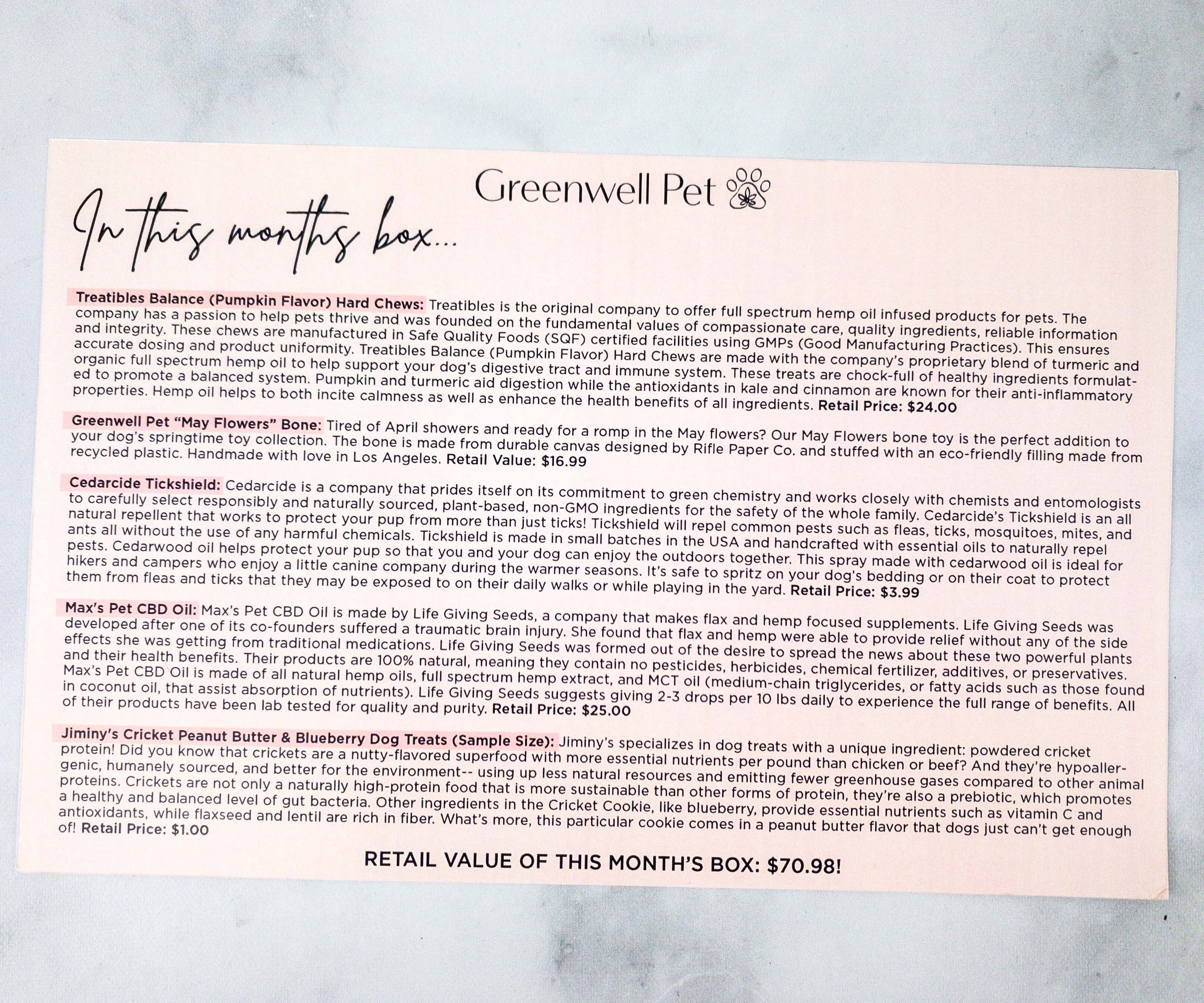 The back of the card lists all the items in the box, and each item comes with a description.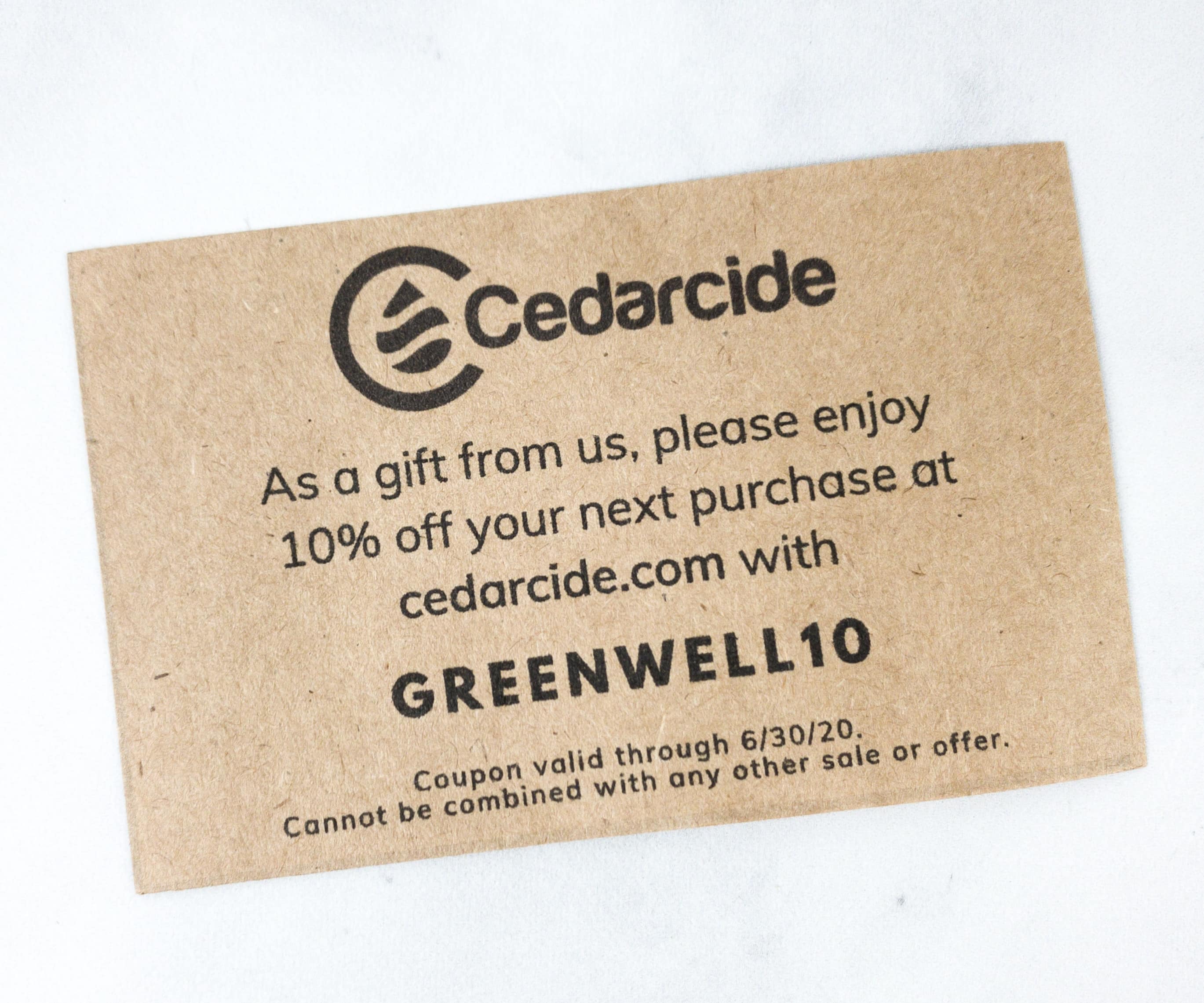 Also included in this month's box is an exclusive 10% off coupon code from Cedarcide. This coupon is valid until 06/30/2020.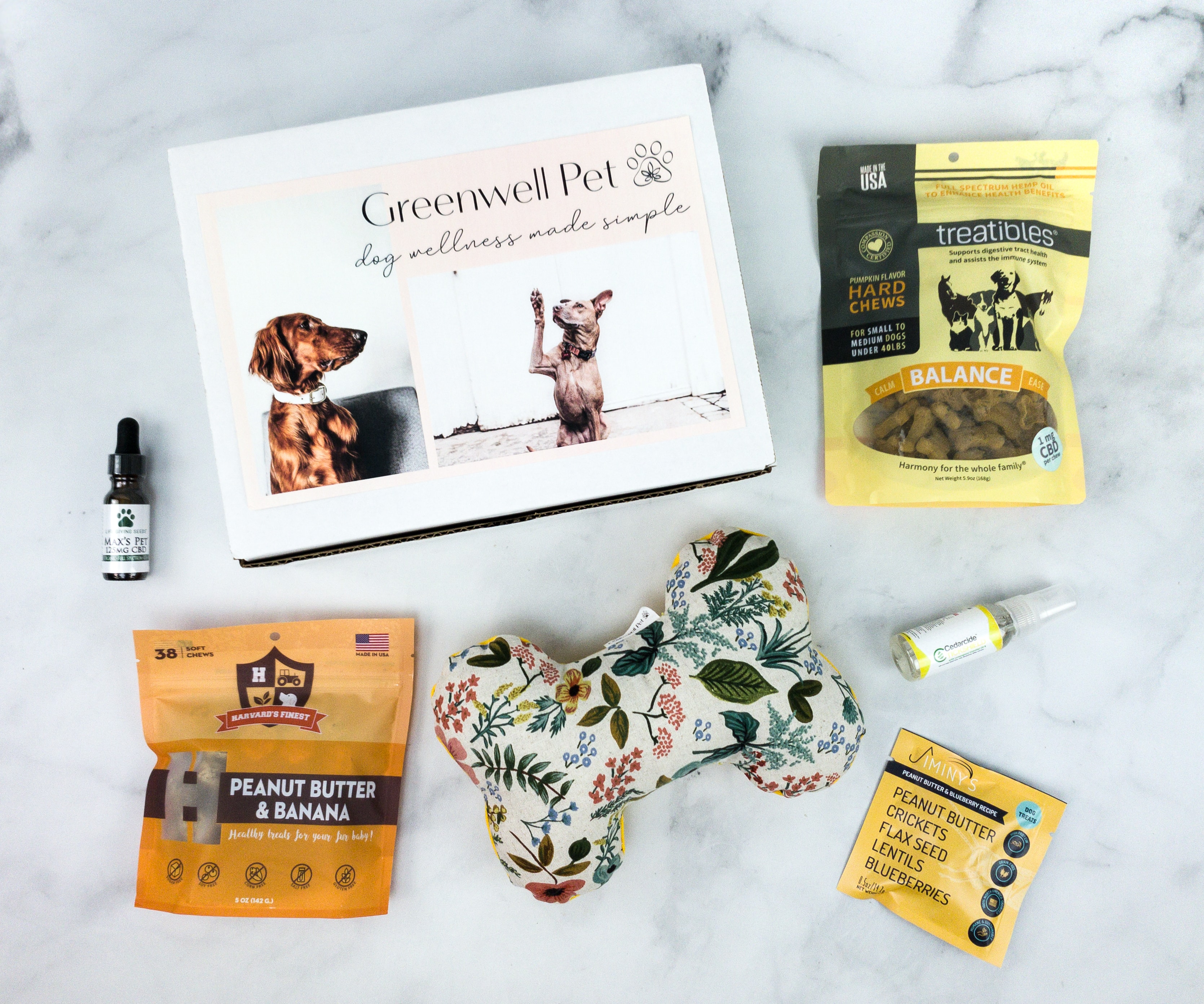 Everything in the box!
Greenwell Pet "May Flowers" Bone ($16.99) It's a bone-shaped, squeaky plush toy made from premium-quality materials. Its exterior is a thick canvas. One side is floral, and the other side is yellow.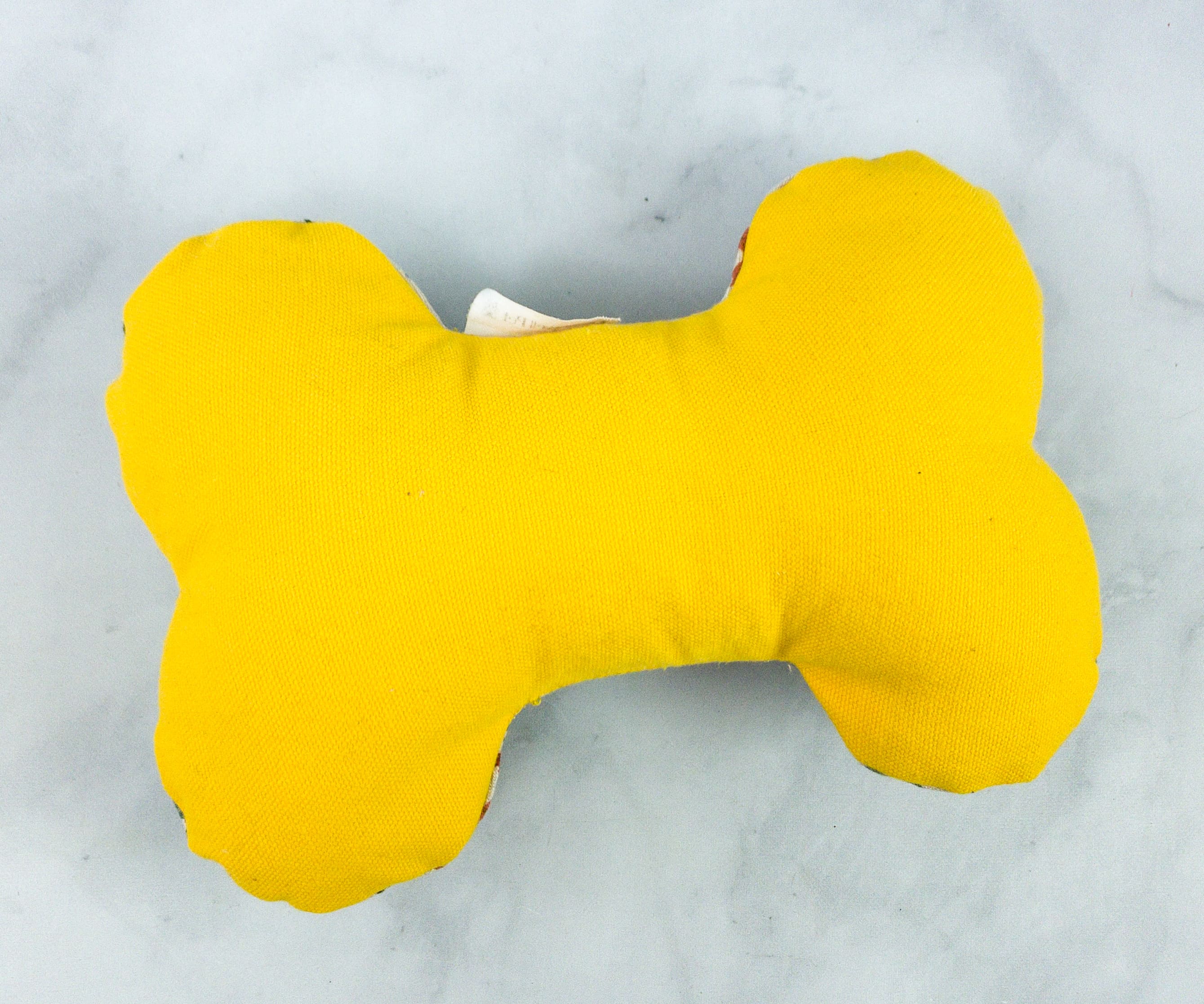 This toy is also stuffed with an eco-friendly filling that is made from 100% recycled plastics.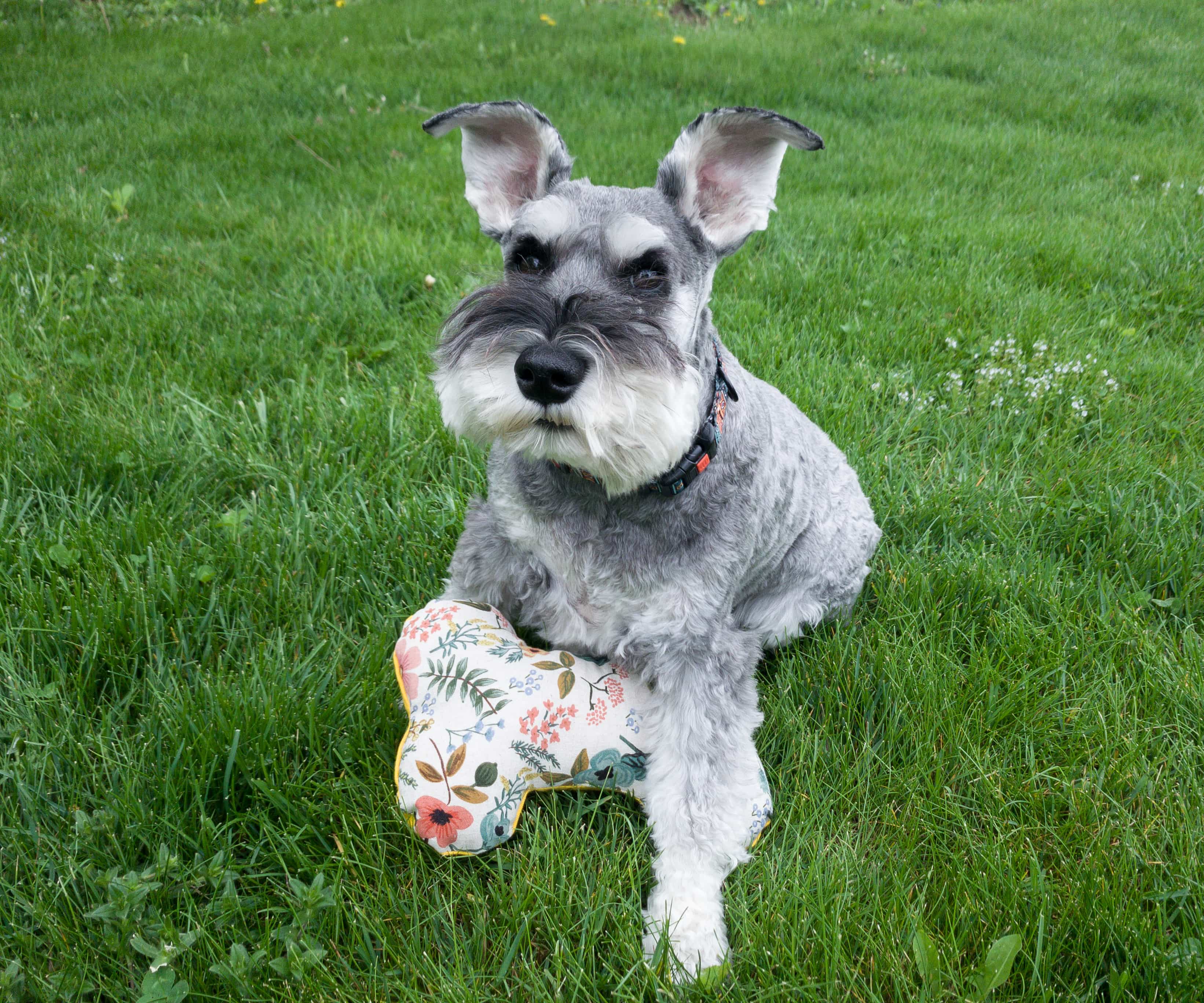 This plush toy is soft and lightweight, our pups like it so much!
Jiminy's Cricket Peanut Butter & Blueberry Dog Treats ($1) It's a protein-rich dog treat made from grain-free and sustainable ingredients such as peanut butter, flaxseed, lentils, blueberries, and crickets.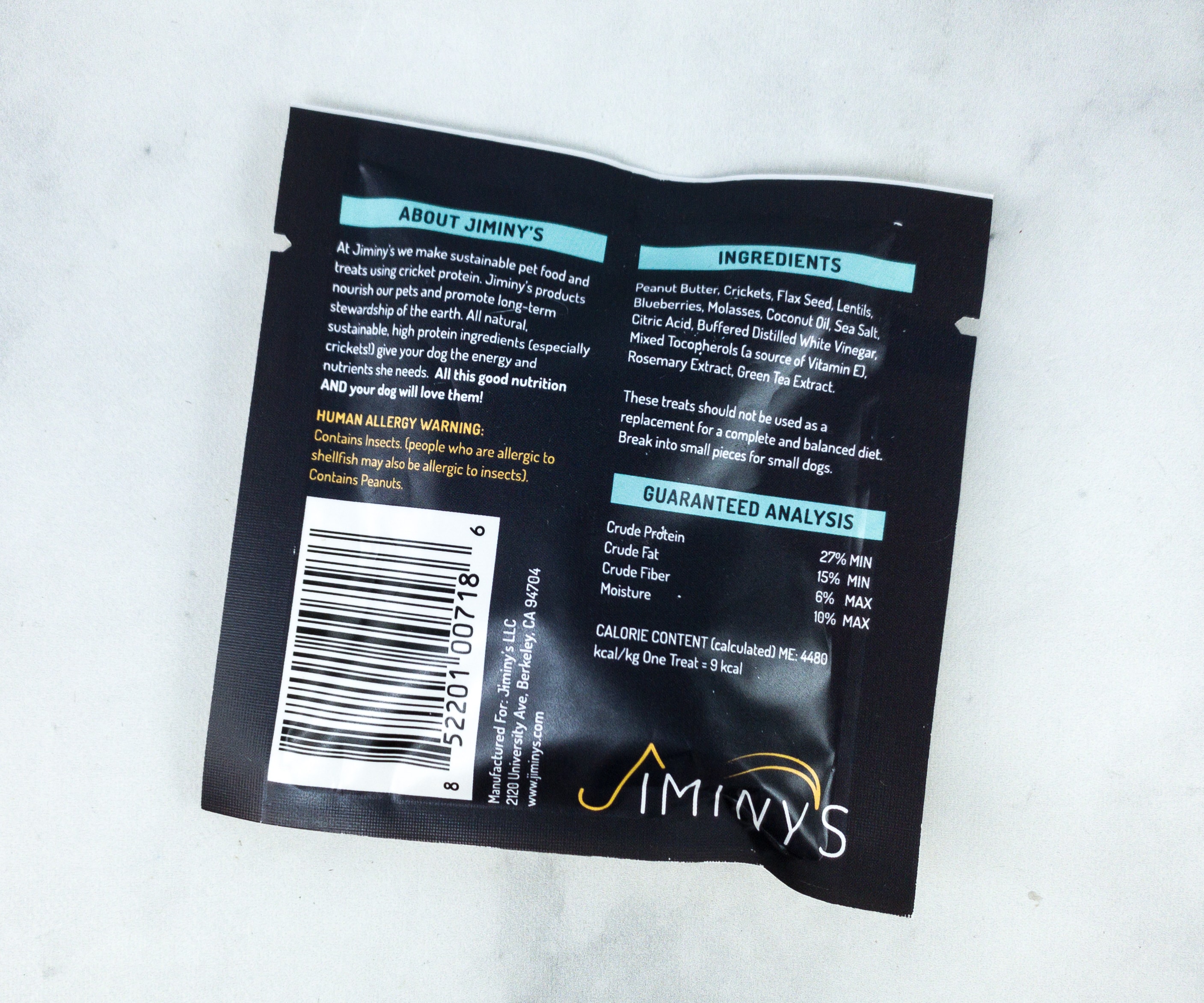 This treat is also corn, gluten, and glycerin-free with no antibiotics and preservatives added.
Inside are chewy, tasty treats packed with vitamins and minerals that are just perfect for growing up pups!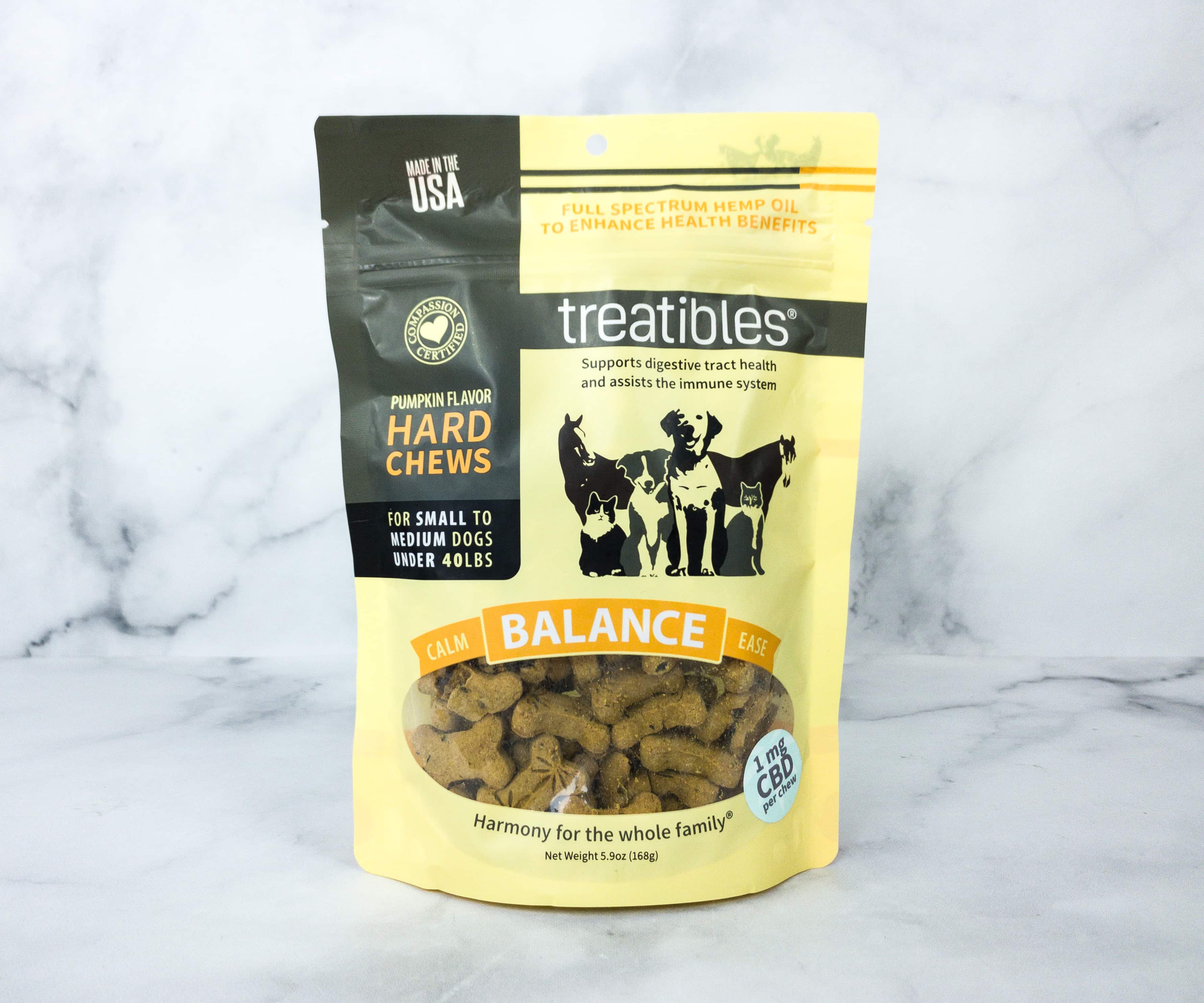 Treatibles Balance Hard Chews Pumpkin Flavor ($24) The second bag contains all-organic dog snack made from chickpea flour, cinnamon, organic coconut oil, kale, molasses, pumpkin, sunflower lecithin, and tapioca.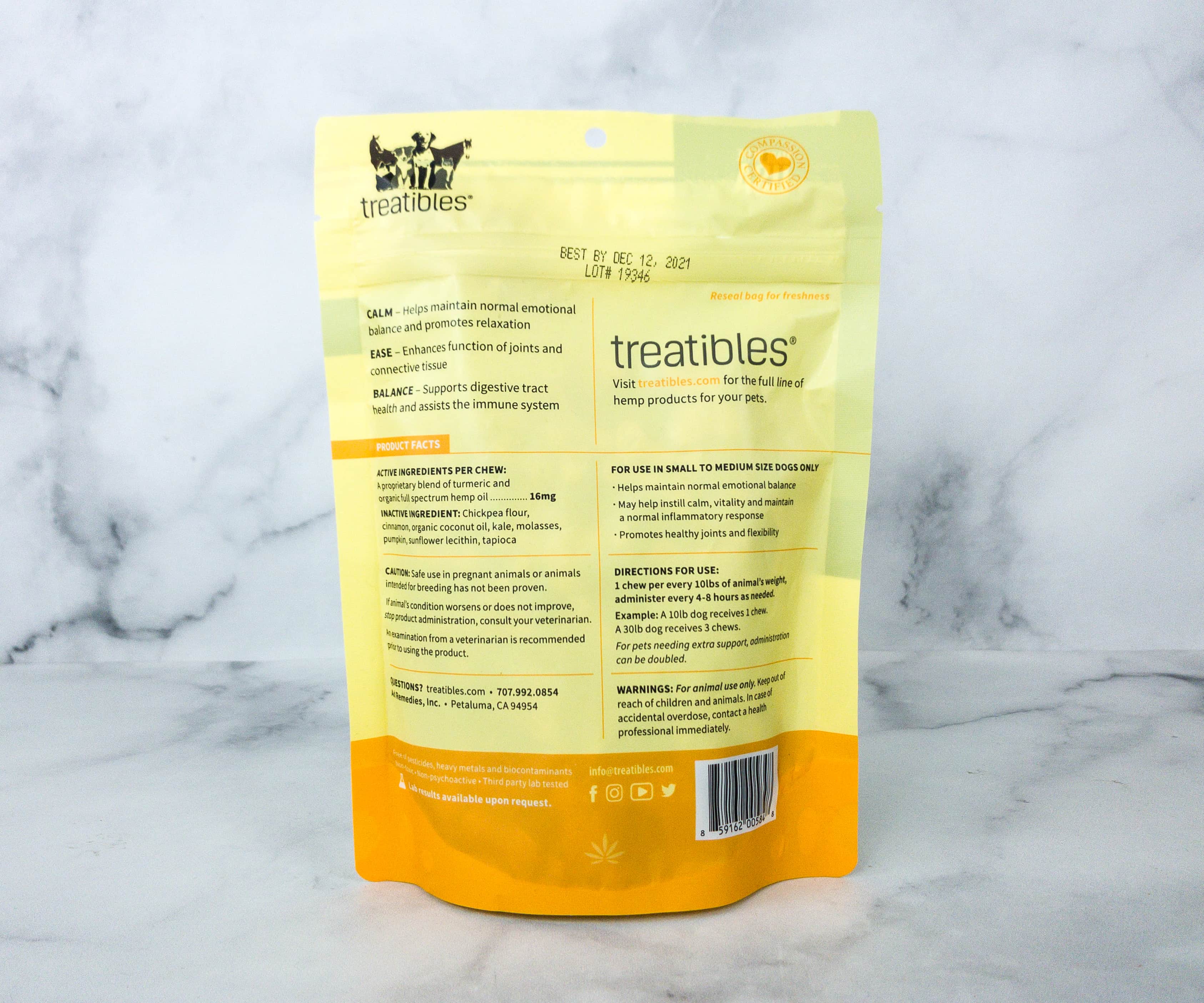 It's a yummy treat designed for small to medium-sized dogs that helps instill calm, vitality, and maintain a normal inflammatory response while promoting healthy joints and flexibility.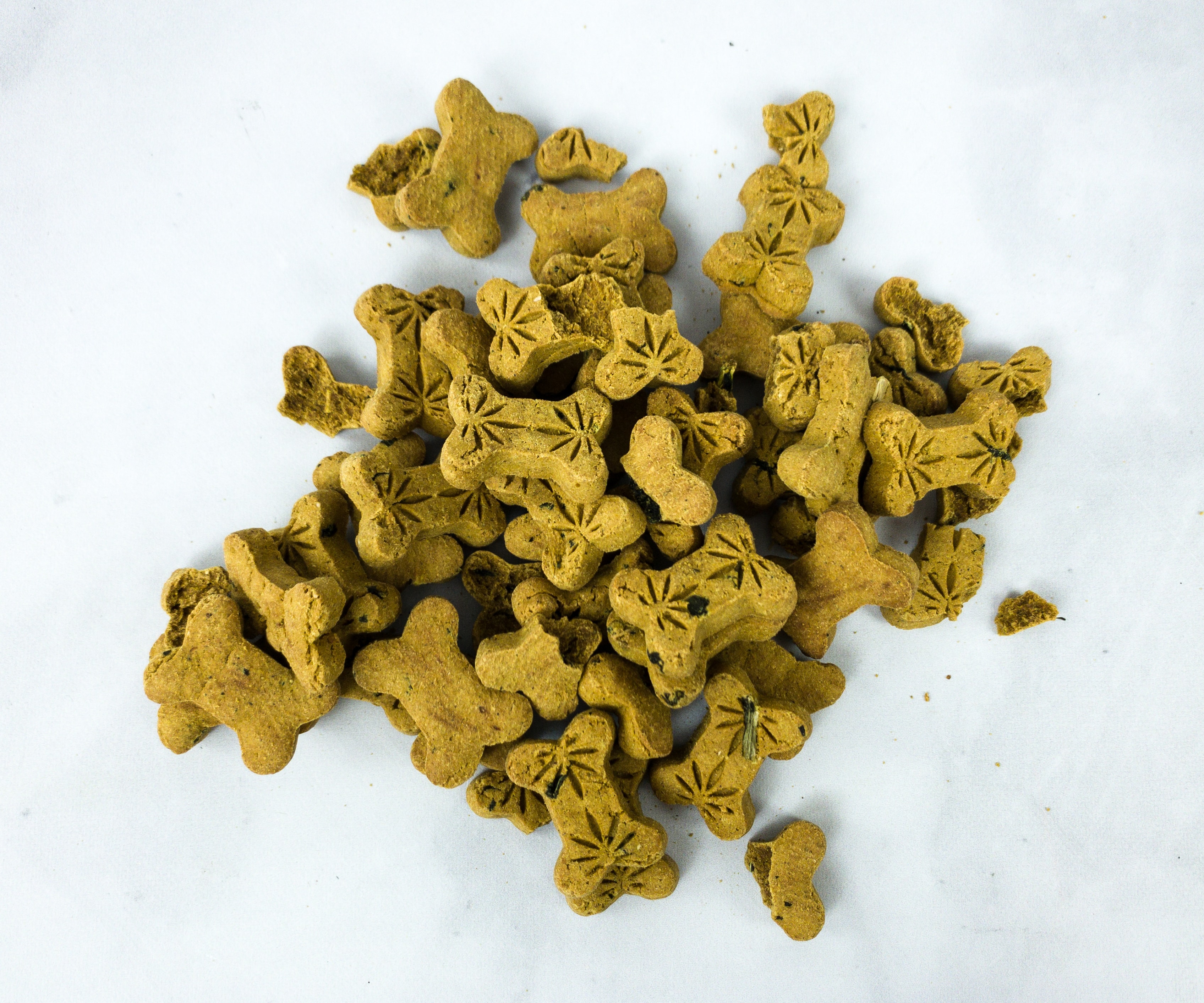 The bone-shaped treats are super crunchy!
Harvards's Finest Peanut Butter & Banana Soft Chews ($6.99) Our pups love peanut butter, so these soft chews were a big hit. It also contains sweet and yummy banana that's rich in potassium and vitamin C.
These treats are free from sugar, soy, corn, salt, and gluten!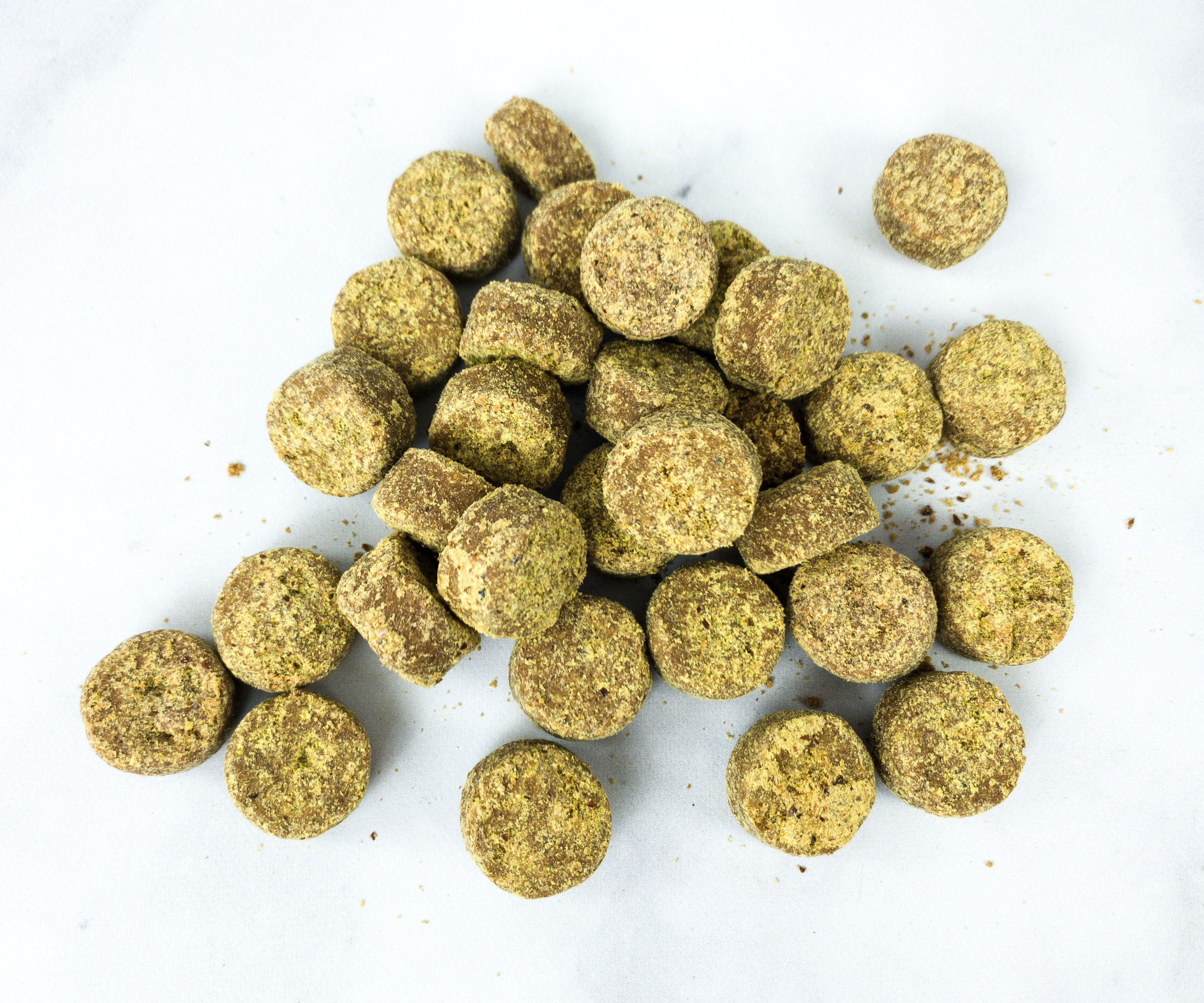 The button-shaped bite-sized treats are soft and moist, ideal even for sensitive chewers. They're great whether as a simple snack or a training treat.
Cedarcide Tickshield ($0.16) This all-natural tick repellent is a pet parent must-have. It's made from naturally-sourced, plant-based, non-GMO ingredients that work to protect your pups from ticks, fleas, mosquitoes, mites, or any other type of pests.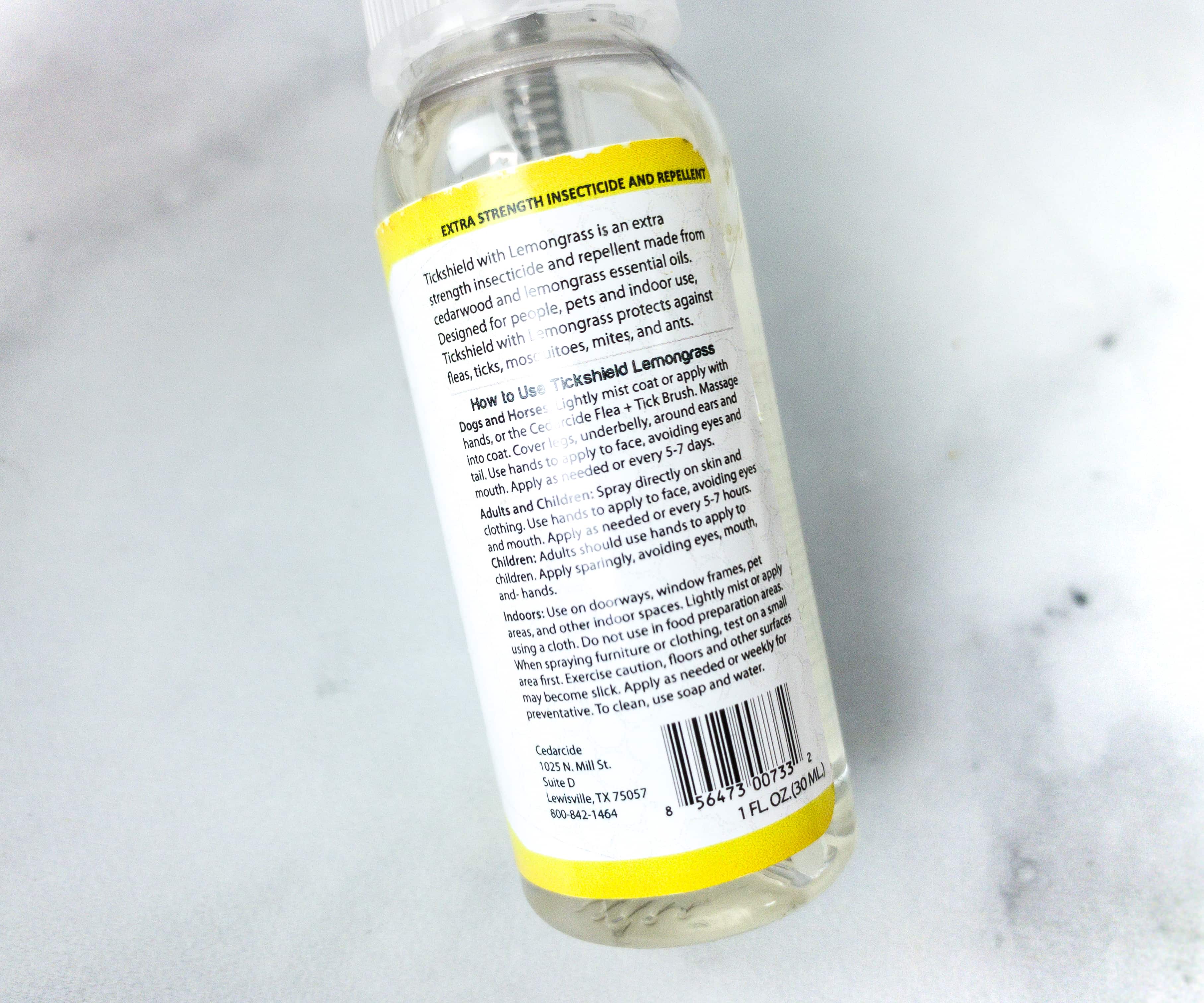 This spray is not only designed for pets! It can also be sprayed on your personal gear or items in your home.
It's made with cedarwood oil, a natural tick and insect repellent!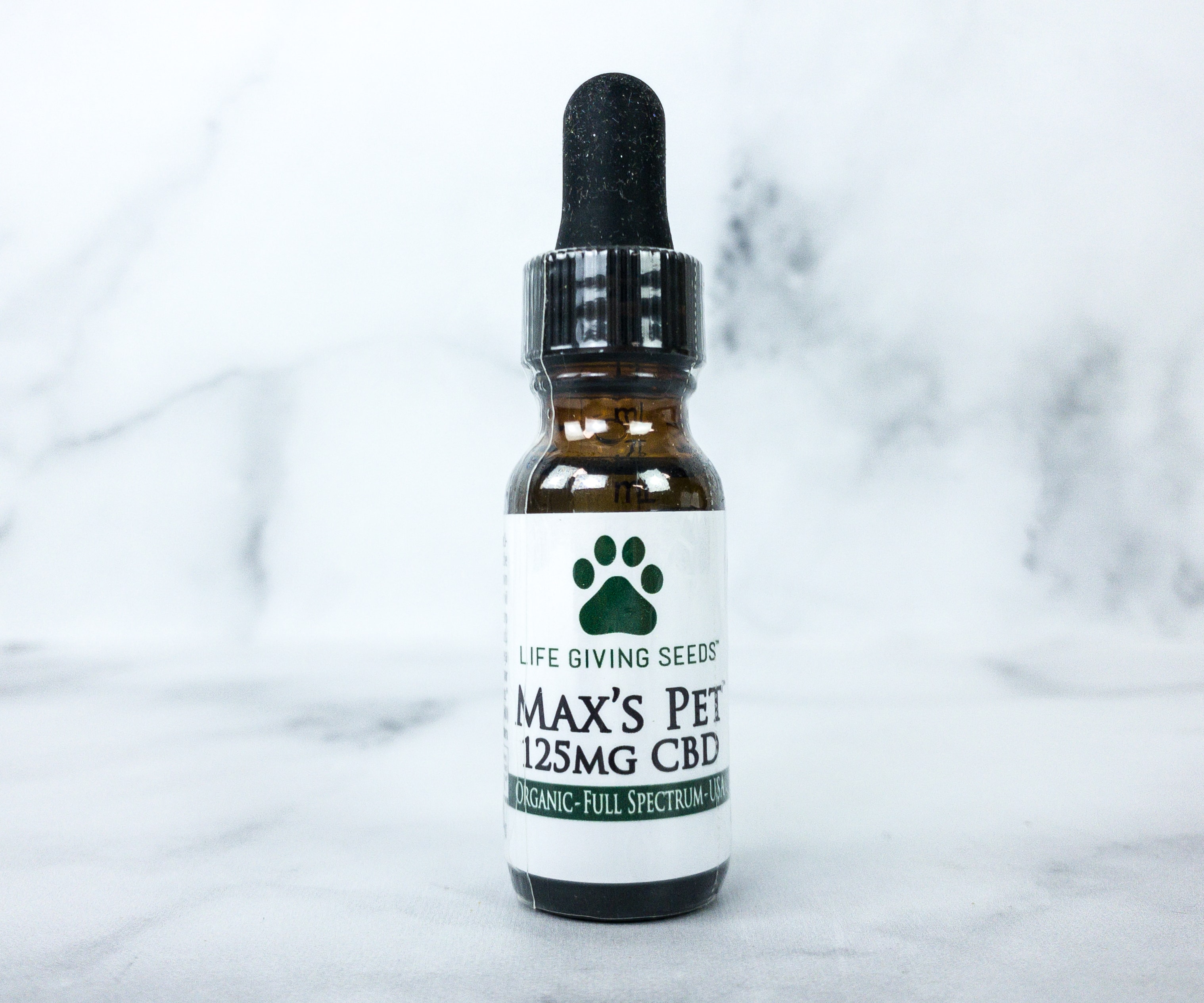 Max's Pet CBD Oil ($25) It's a CBD infused oil made from 100% USA-grown hemp plants and rich in naturally occurring synergistic cannabinoids and terpenes.
This hemp oil is suggested to be served outside of meals as a supplement. You can place the suggested dosage directly to your pup's tongue, or you can also mix it with their treats or meals.
The container also indicates the suggested dosage that your pet can take, depending on their weight which is 2 drops per 20 lbs weight.
Every Greenwell Pet box includes a variety of tasty and nutritious dog treats, high-quality toys, and even supplements for dogs. In short, they have everything we need to help improve our dogs' wellbeing! In this month's box, our dogs definitely loved the treats, especially the ones made with peanut butter. There's also a CBD oil for dogs, which is perfect for senior dogs like Lindy! Another item that we love is the tick repellent as it's natural and safe for both dogs and humans. It's such a well-thought-out curation! If you're looking for unique products for your dogs, this subscription is definitely worth looking into!
What do you think about our Greenwell Pet Box?