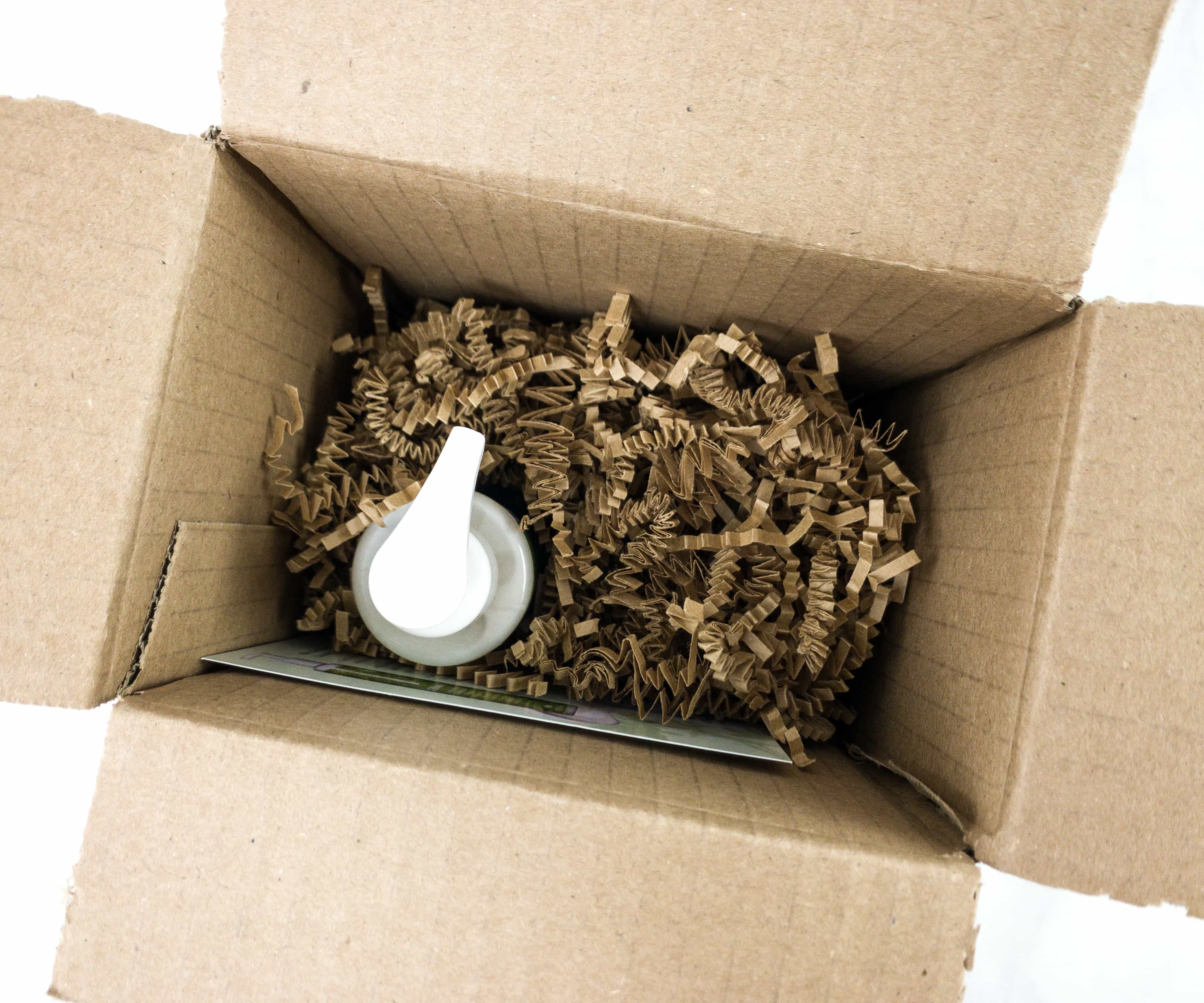 Derma-E is a clean beauty brand that offers limited edition boxes from time to time. Their products help promote healthier-looking skin and they also promise to live up to business ethics that promote a healthier world.
This box features Derma-E's +CBD Relief Line!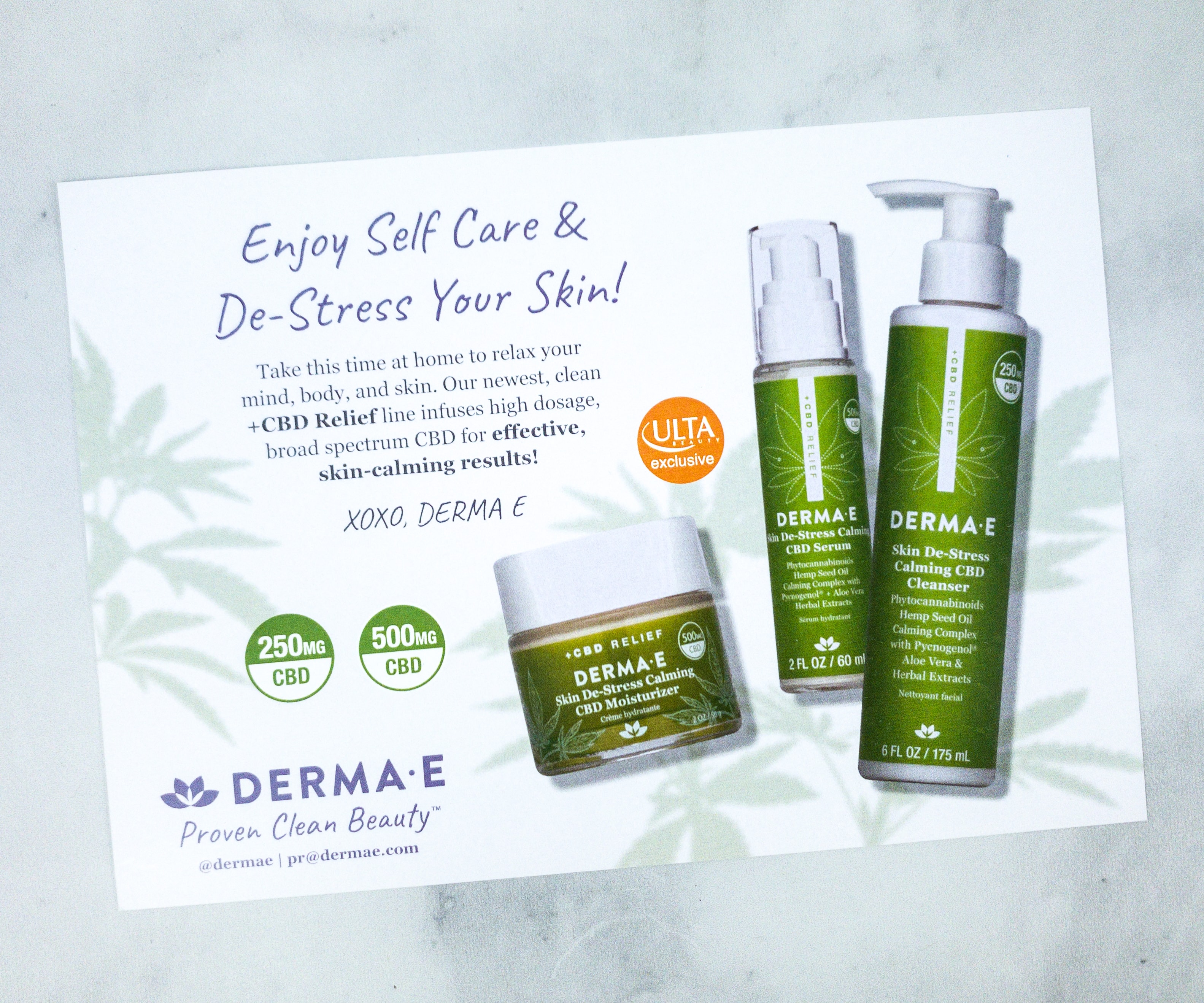 They included a card that has a short message from Derma-E.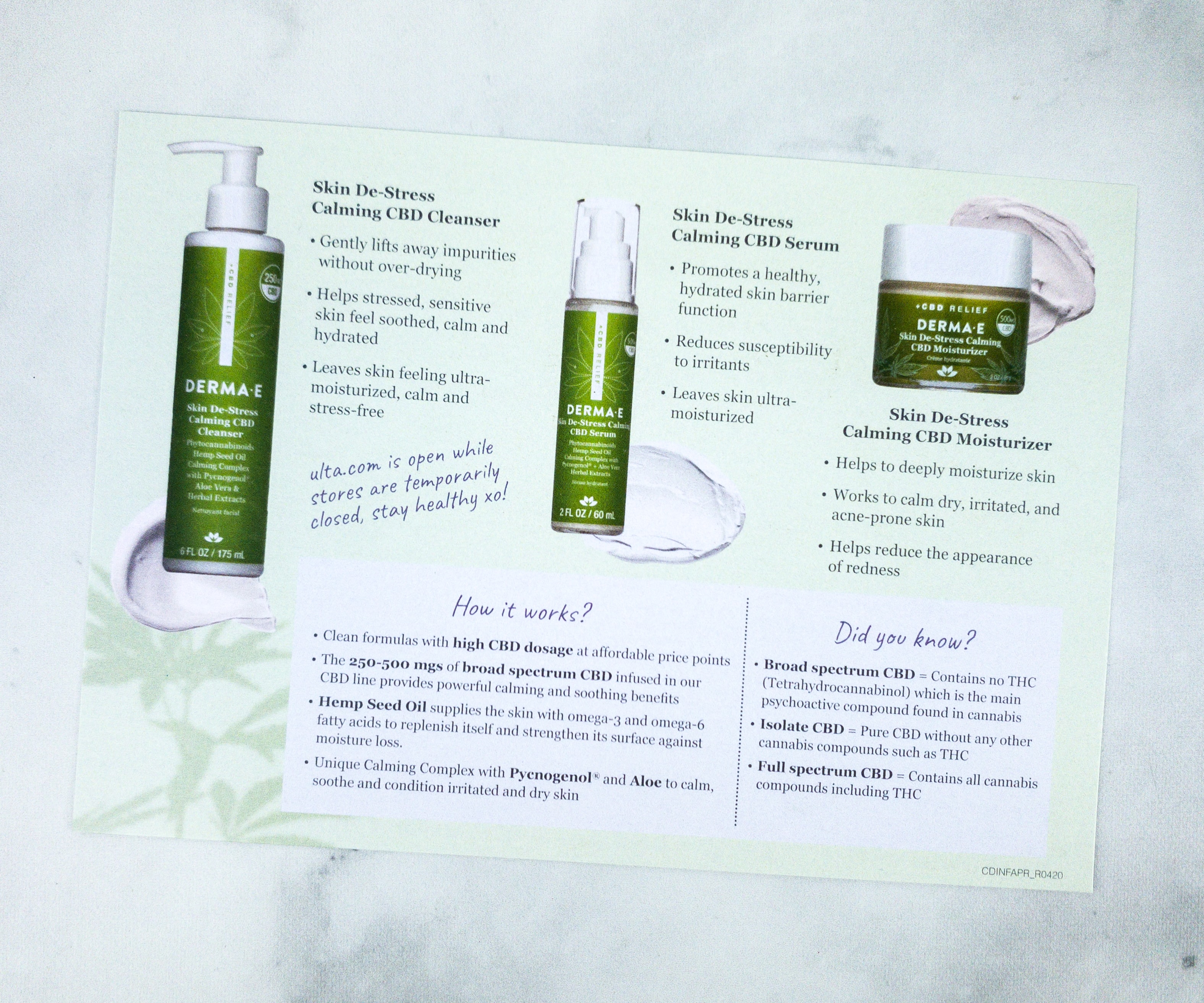 At the back, there are pictures of all the products included in the box as well as a short description for each.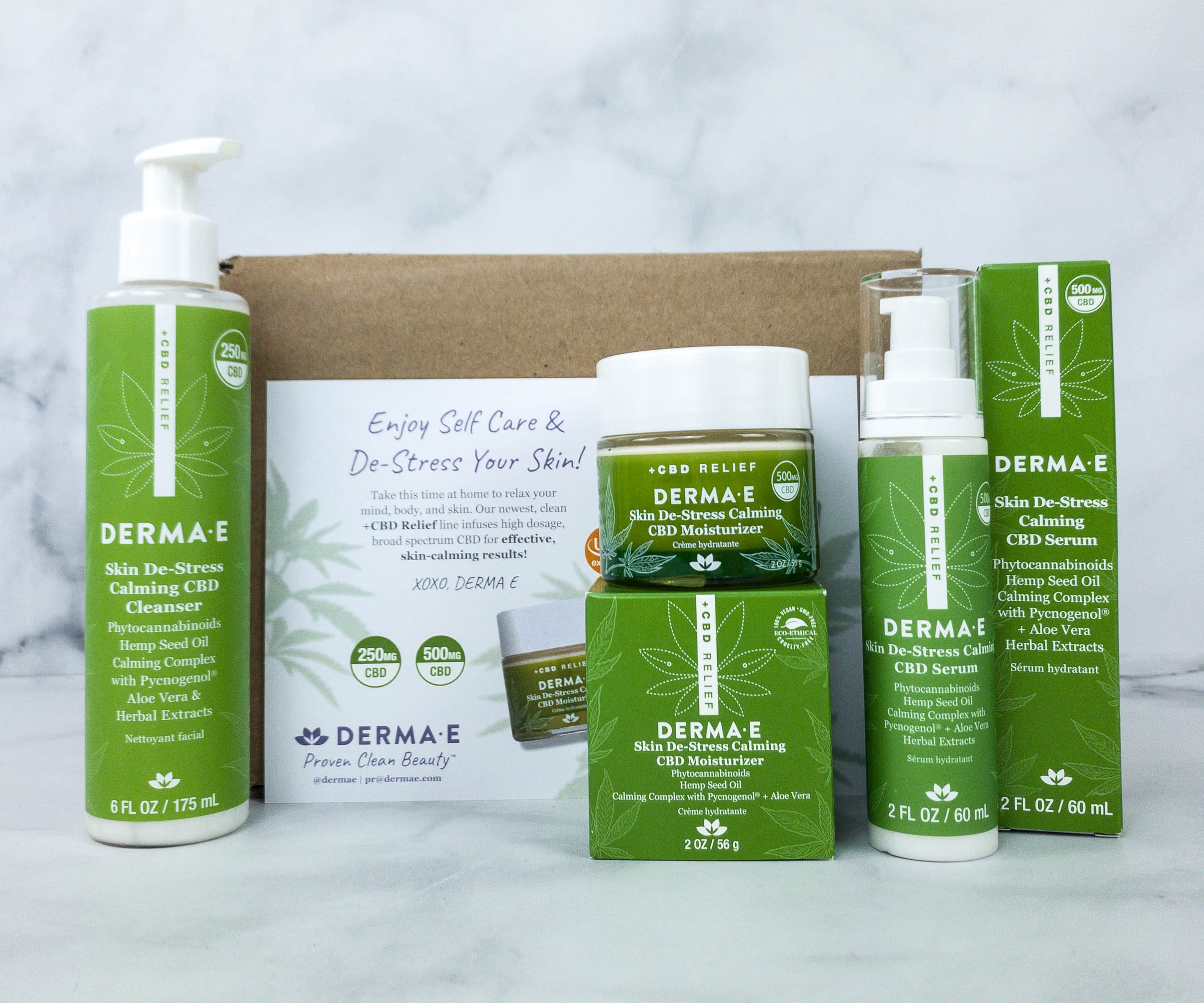 Everything in this new collection!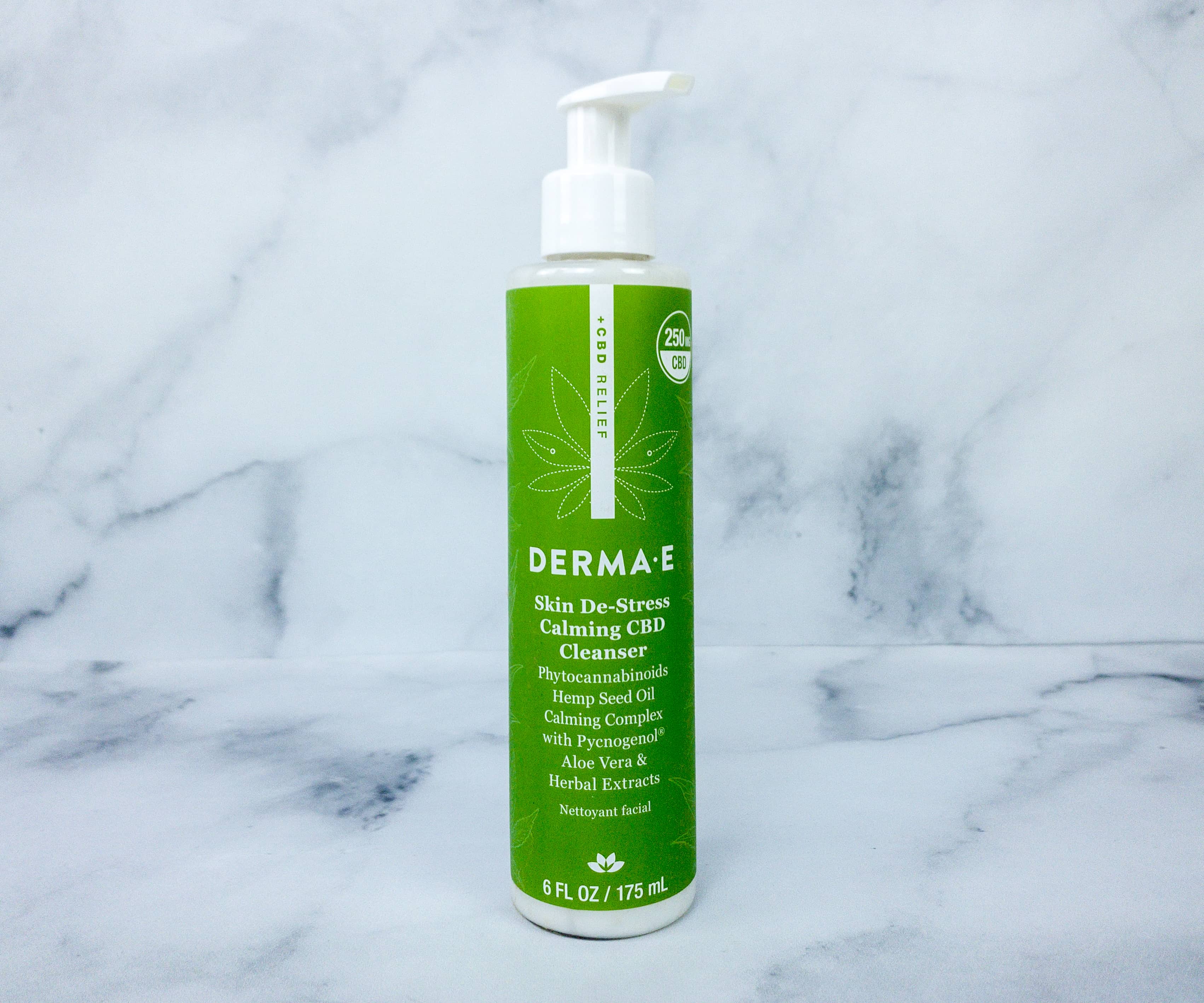 Skin De-Stress Calming CBD Cleanser ($14.95) This cleanser is infused with broad-spectrum CBD, as well as vitamins A, C, and E that help remove impurities while keeping your skin nourished. The formula also contains aloe vera herbal extracts that have skin-calming properties and Pycnogenol that have anti-inflammatory benefits.
To use, just get a small amount and lather over face and neck, then rinse with water. It's ideally used in the morning and evening for best results. It cleanses the skin without stripping off with moisture and it also lathers quickly!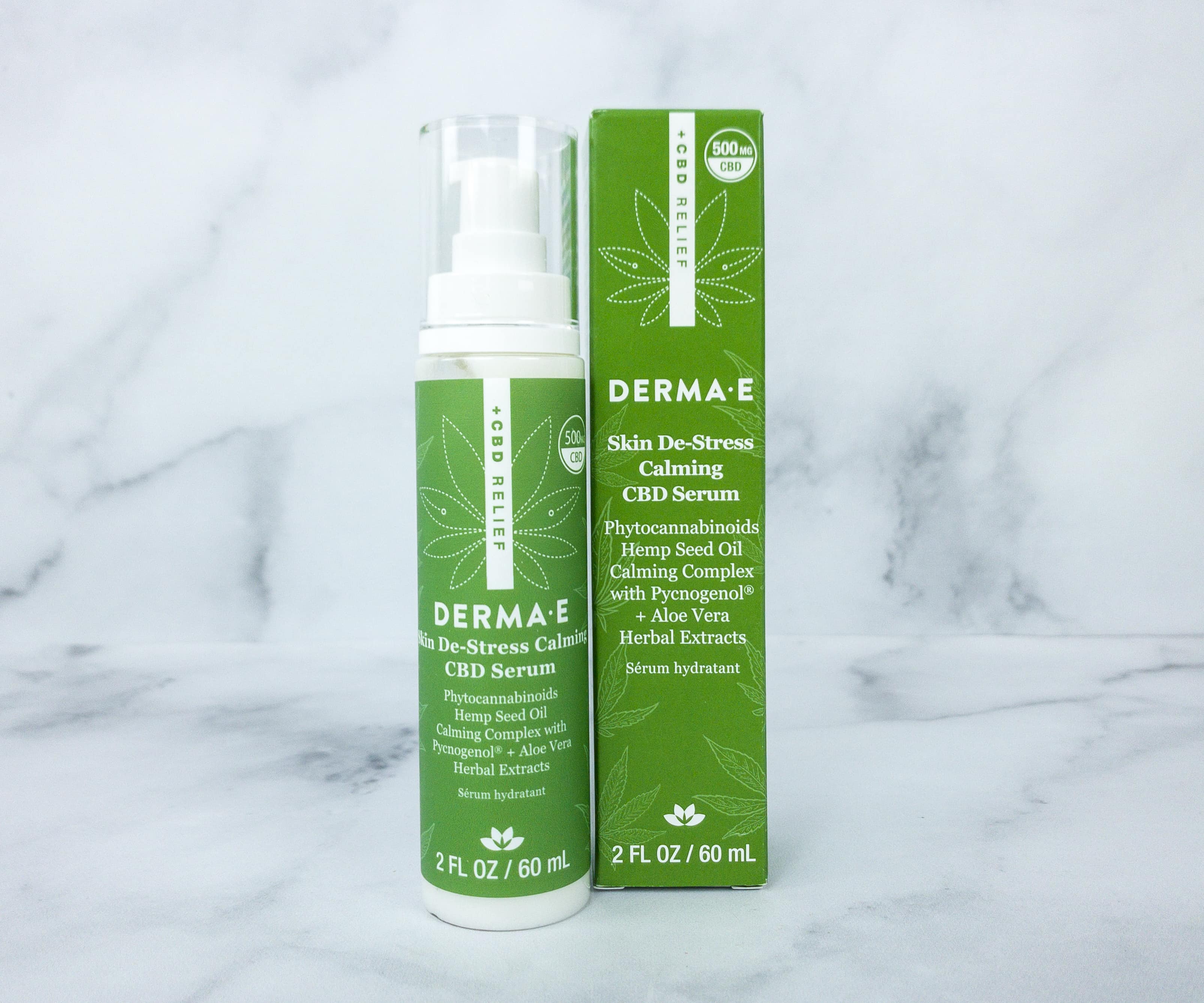 Skin De-Stress Calming CBD Serum ($22.95) This serum has similar ingredients as the cleanser, like broad-spectrum CBD, Pycnogenol, and aloe vera. Rich in antioxidants, this one is ideally used after cleansing to keep your skin more hydrated and glowing.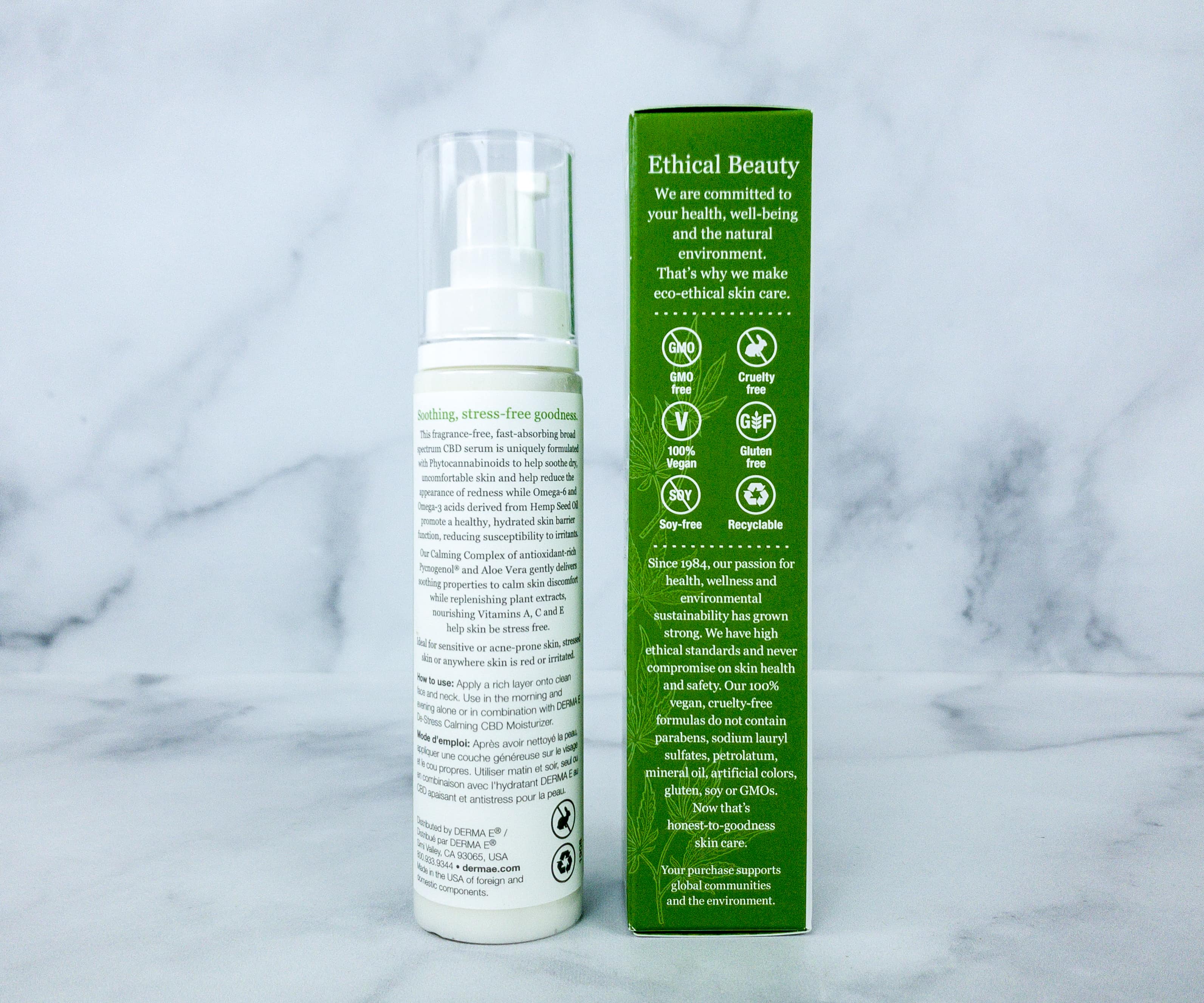 To use, get a generous amount of the serum and apply a rich layer to cleansed face and neck. It's highly-hydrating as promised, and it wasn't tacky. The formula is also fast-absorbing!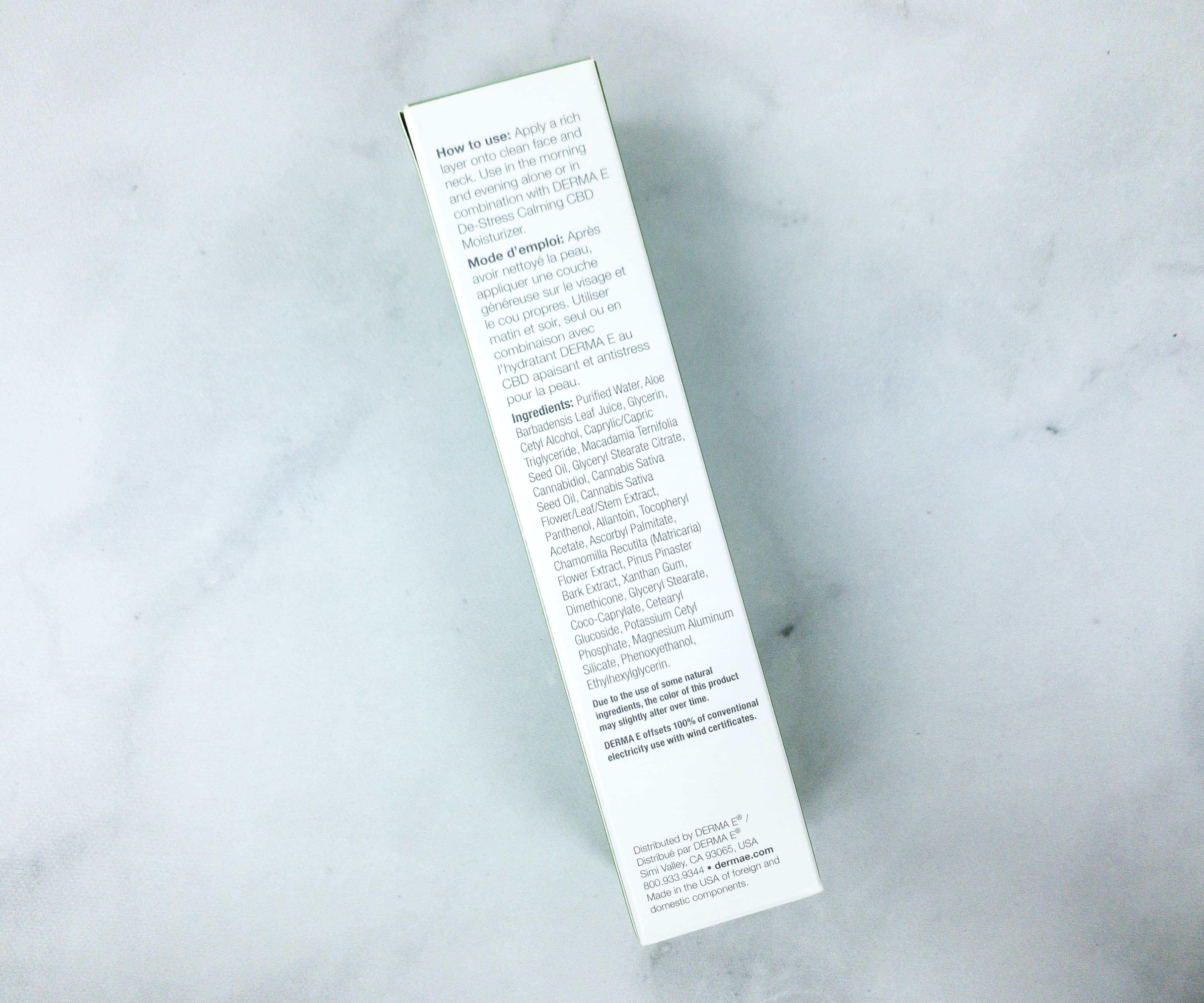 What's great about this serum is that it's non-comedogenic, so it won't clog your pores!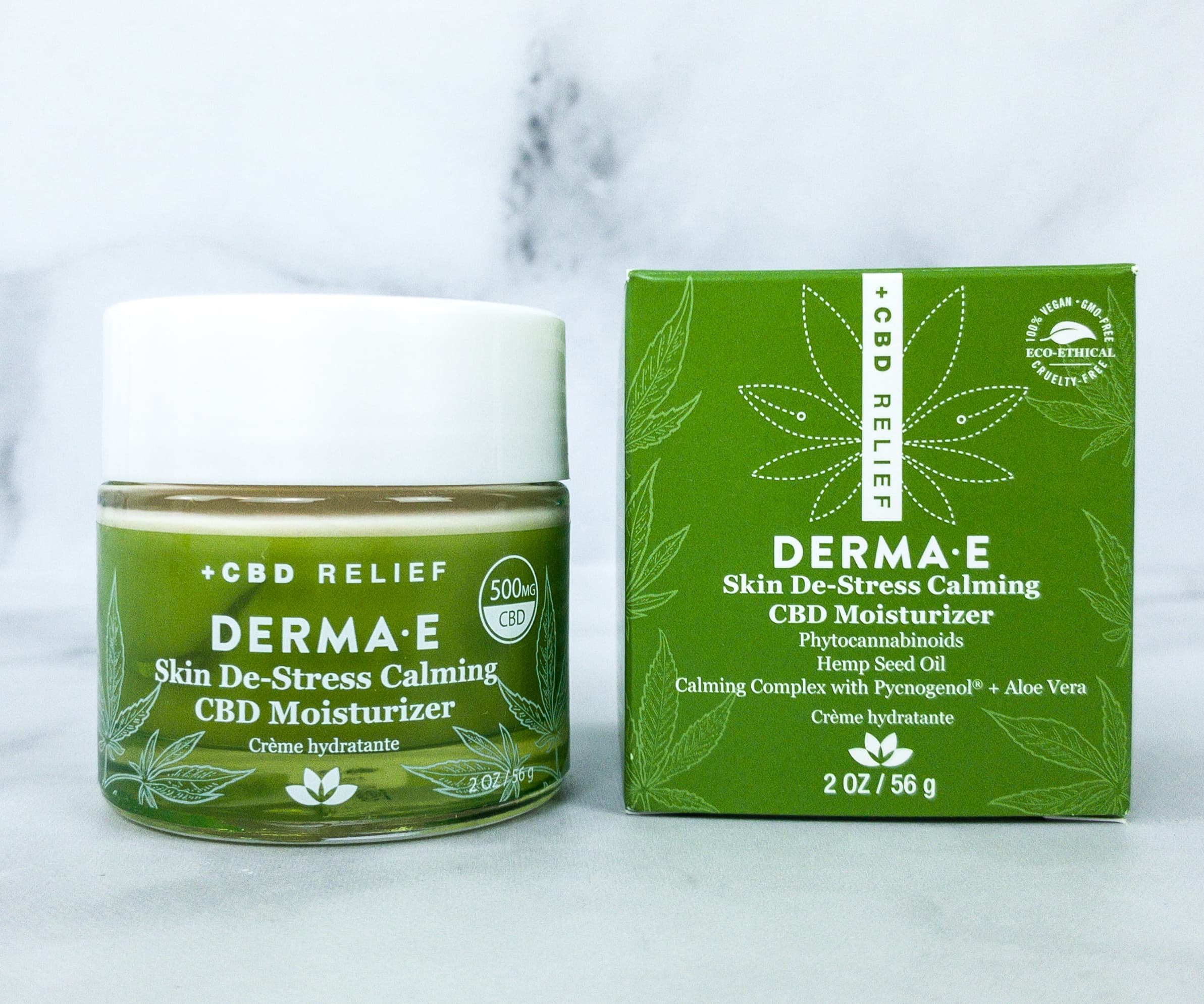 Skin De-Stress Calming CBD Moisturizer ($19.99) This moisturizer does an amazing job of hydrating the skin and keeping it calm and de-stressed. It's also made with broad-spectrum CBD, as well as Pycnogenol and aloe vera herbal extracts.
I really like how this moisturizer came in a tub because it's easier to scoop in when I need it. It's also easier to take the last bit of product off!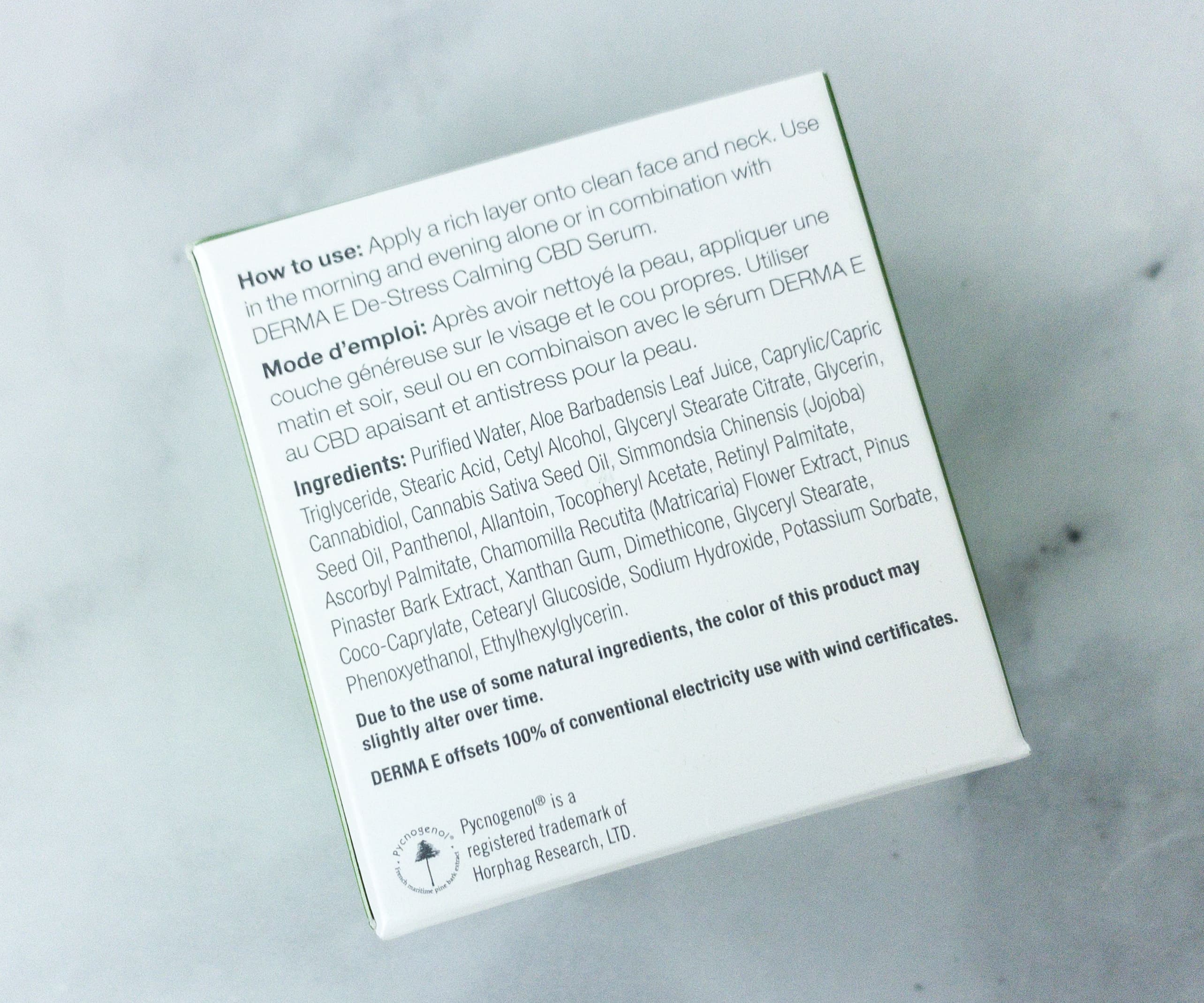 The cream can be used whether alone or layered with the CBD serum. It's also recommended to apply a rich layer of the product on your face and neck.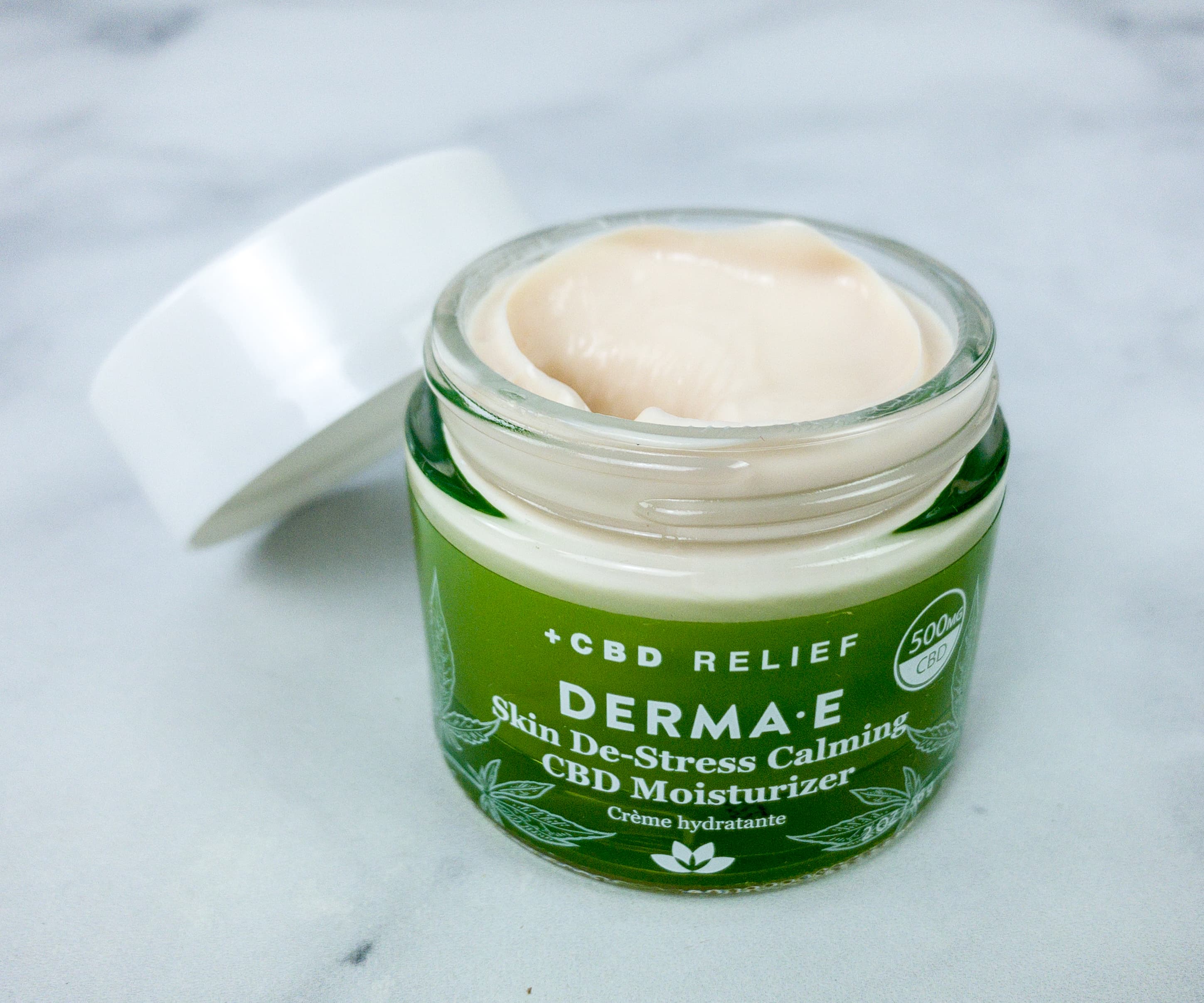 The formula is lightweight, perfect as a moisturizing base for makeup as well. Aside from hydrating my skin, it also does a great job of keeping the redness at bay, giving you a better looking, glowing complexion with continued use.
What an interesting Derma-E collection this is! All the products in this line are made with broad-spectrum CBD, which doesn't have psychoactive effects and it's pretty gentle on the skin. All of them are also are fragrance-free and vegan. It's hard to choose a favorite because they all work together to keep the skin intensely hydrated and free from redness. If you're looking for CBD skincare products that make up a whole skincare routine, this collection is worth considering.