SnackFever is a monthly subscription box that delivers all your favorite Korean snacks, as well as other hard-to-find Korean treats. Snack Fever is available in two boxes, the Original box ($30) which contains 8 to 11 full-size snacks and Deluxe box ($40) which has 10 to 13 full-size, bigger, more premium snacks. Your subscription auto-renews and you can pause or cancel anytime. Shipping per box is only $5 worldwide.
This is the review of the Original box.
DEAL: Save $3 off your first box (Mini, Original, Deluxe). Use coupon code HELLOSUB3.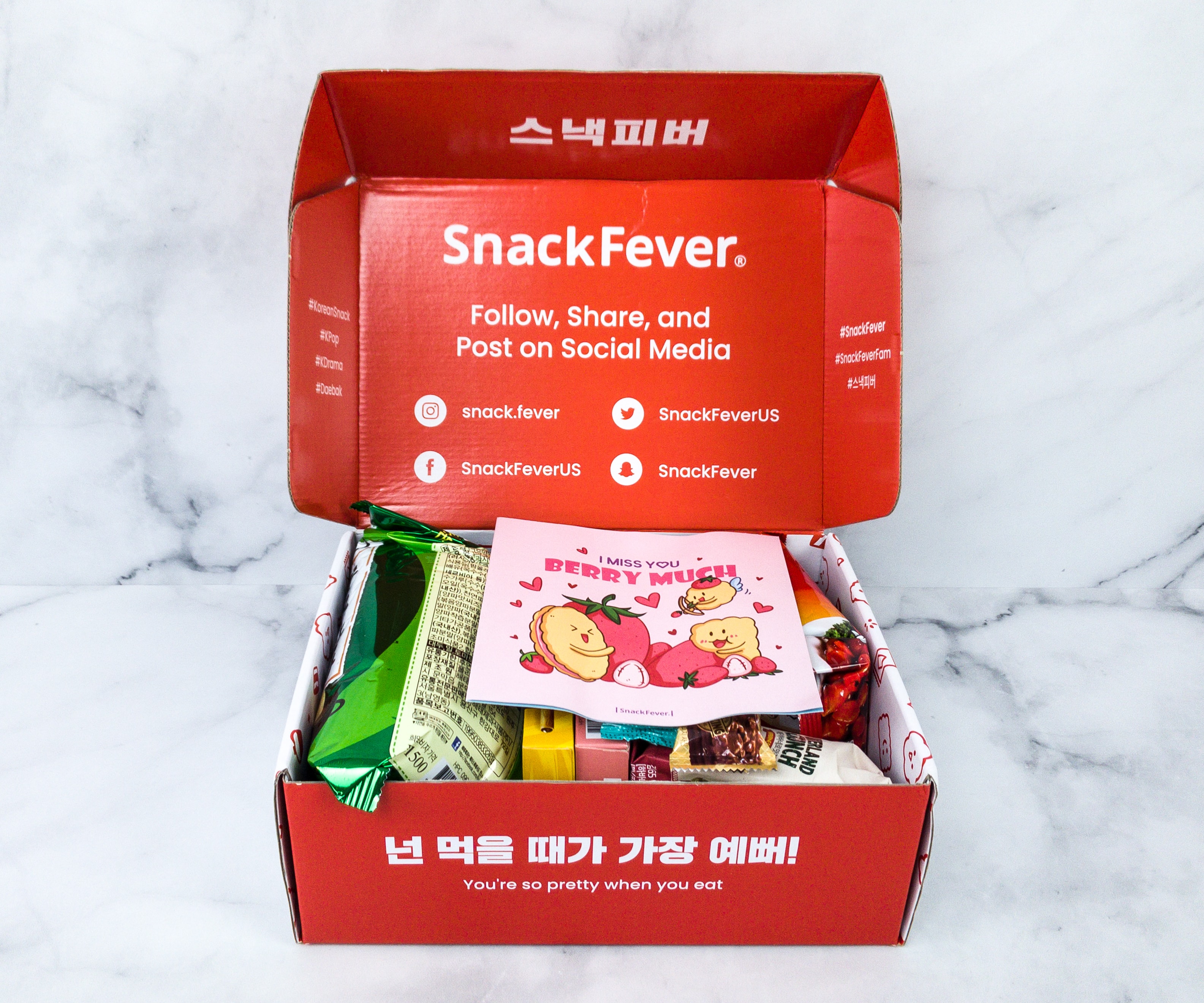 SnackFever's social media handles are printed on the box. On the side, there's even a Korean sentence which means "you're so pretty when you eat"!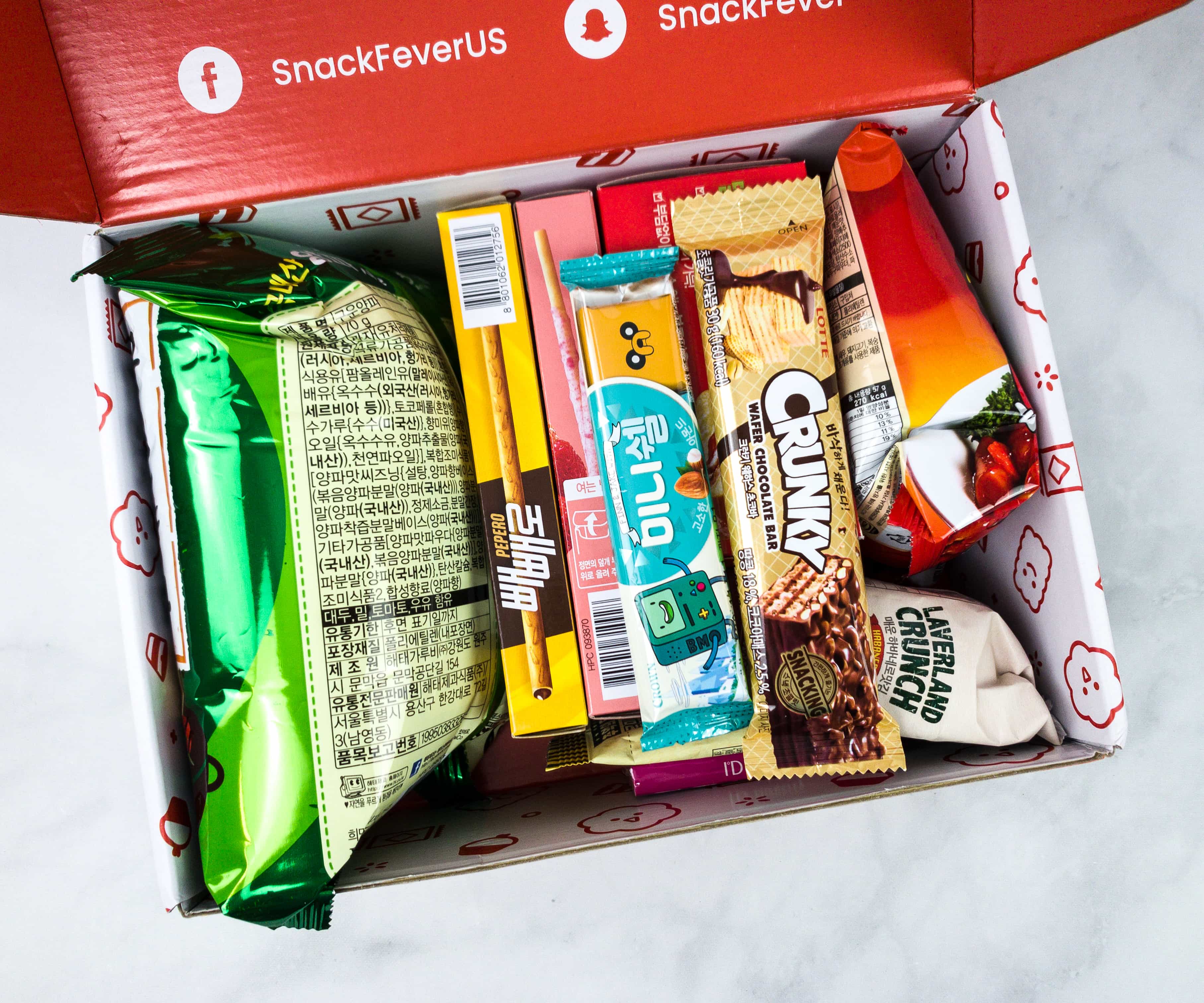 There is no extra packaging, just snacks!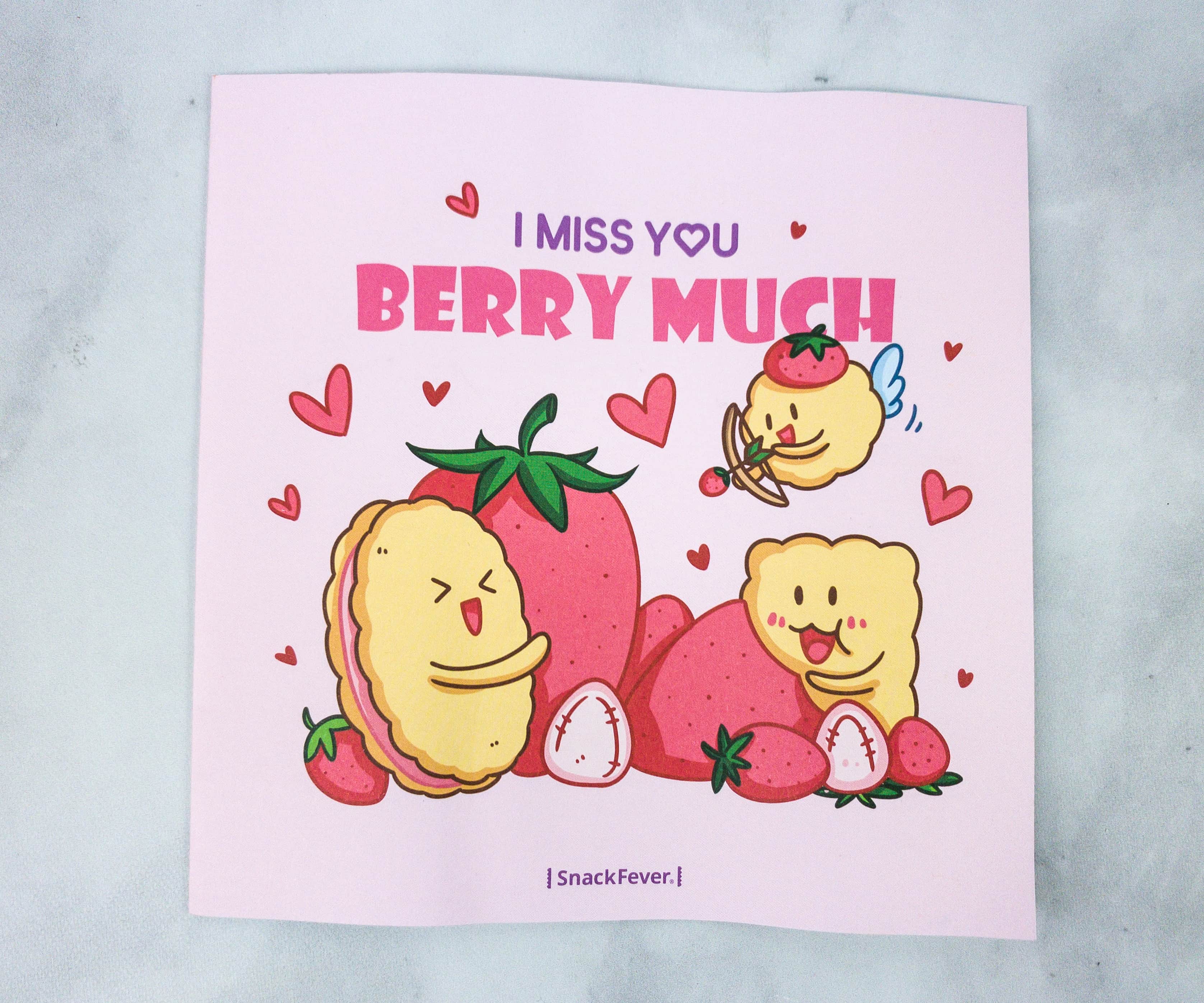 May 2020 theme is I Miss You Berry Much!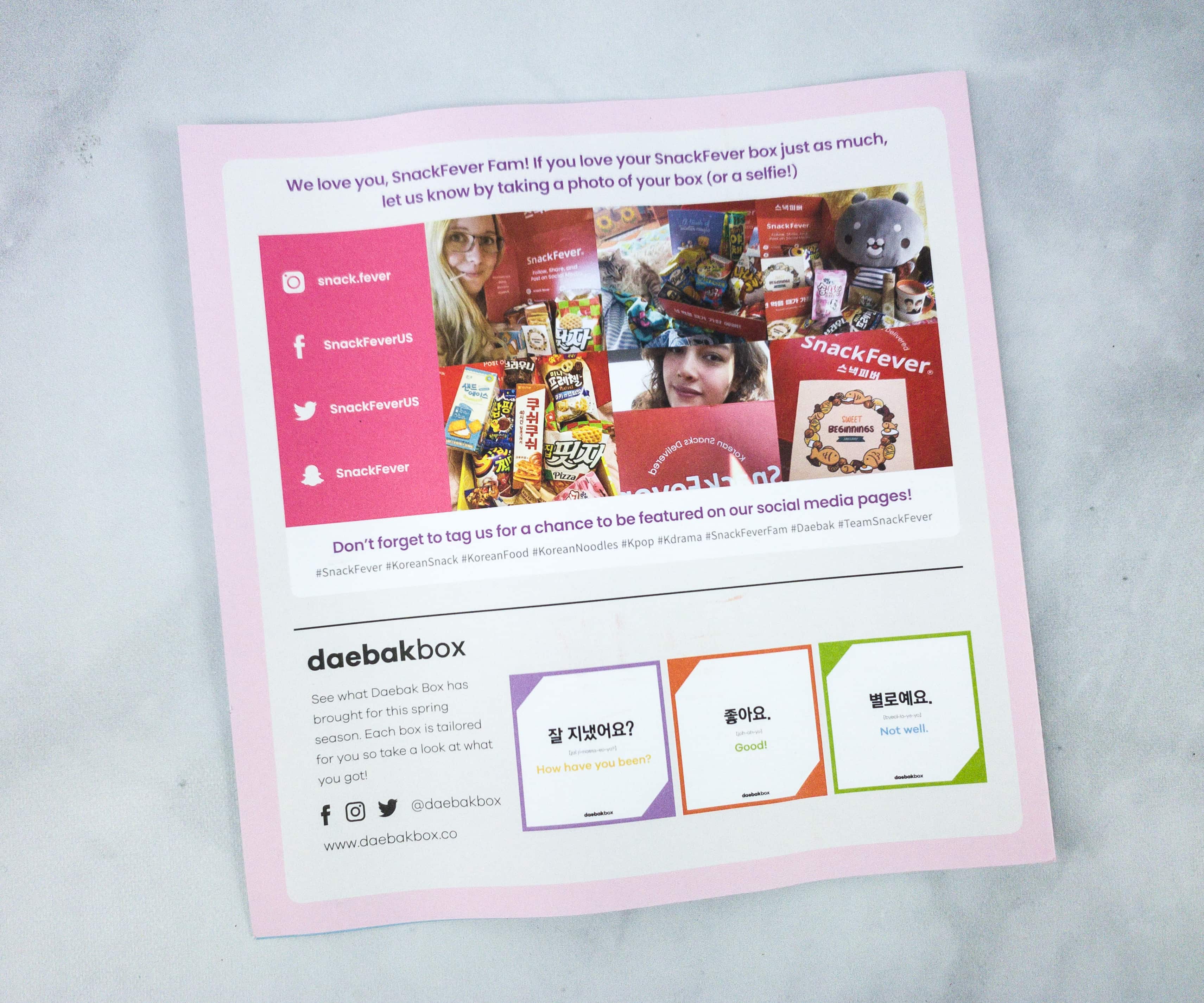 The booklet features pictures of Snack Fever boxes from subscribers, as well as some Korean vocabulary words.
Of course, there's also a list of all the items in the Snack Fever Original Box and Deluxe Box.
Here are the full contents of the Original box. To see all of our SnackFever reviews including the big box, click here.
Sticker. Each month, Snack Fever includes a super cute sticker that features this month's theme!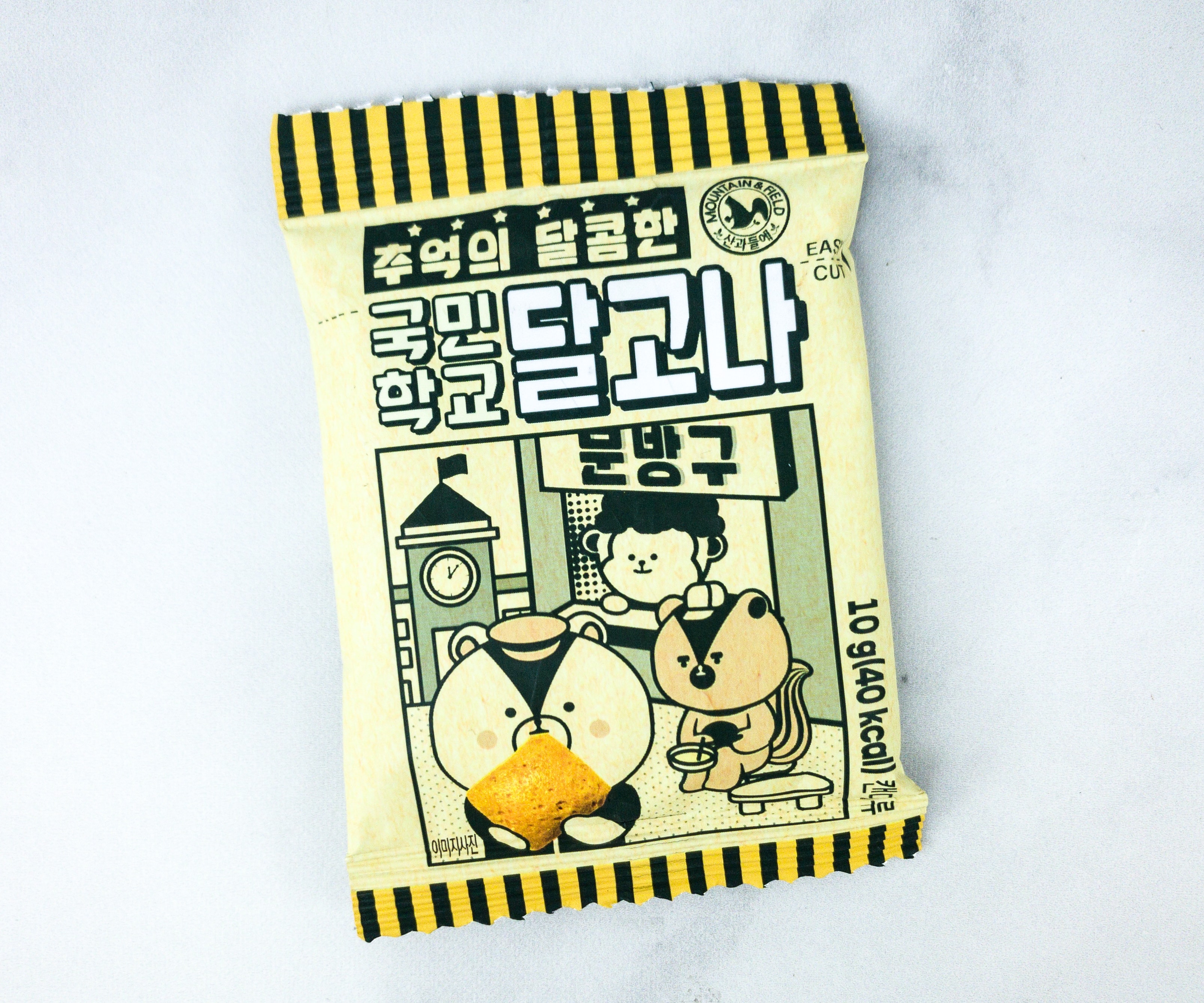 Dalgona Snacks. Dalgona refers to Korean candies with a sweet caramel flavor. In this box, we got the bite-sized snack version. These are biscuits with the same sweet flavor as the actual dalgona, and they easily fulfilled our sweet tooth cravings.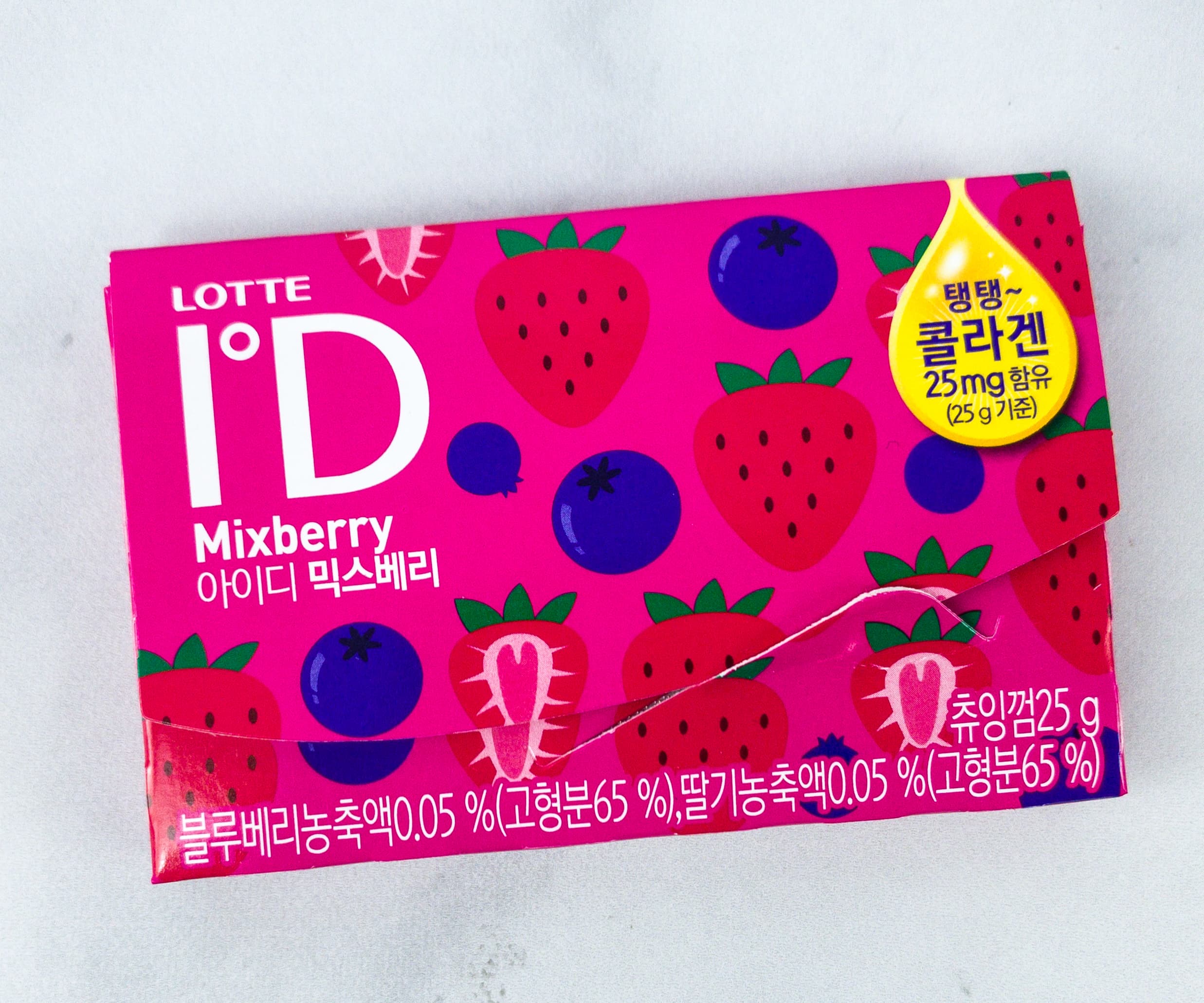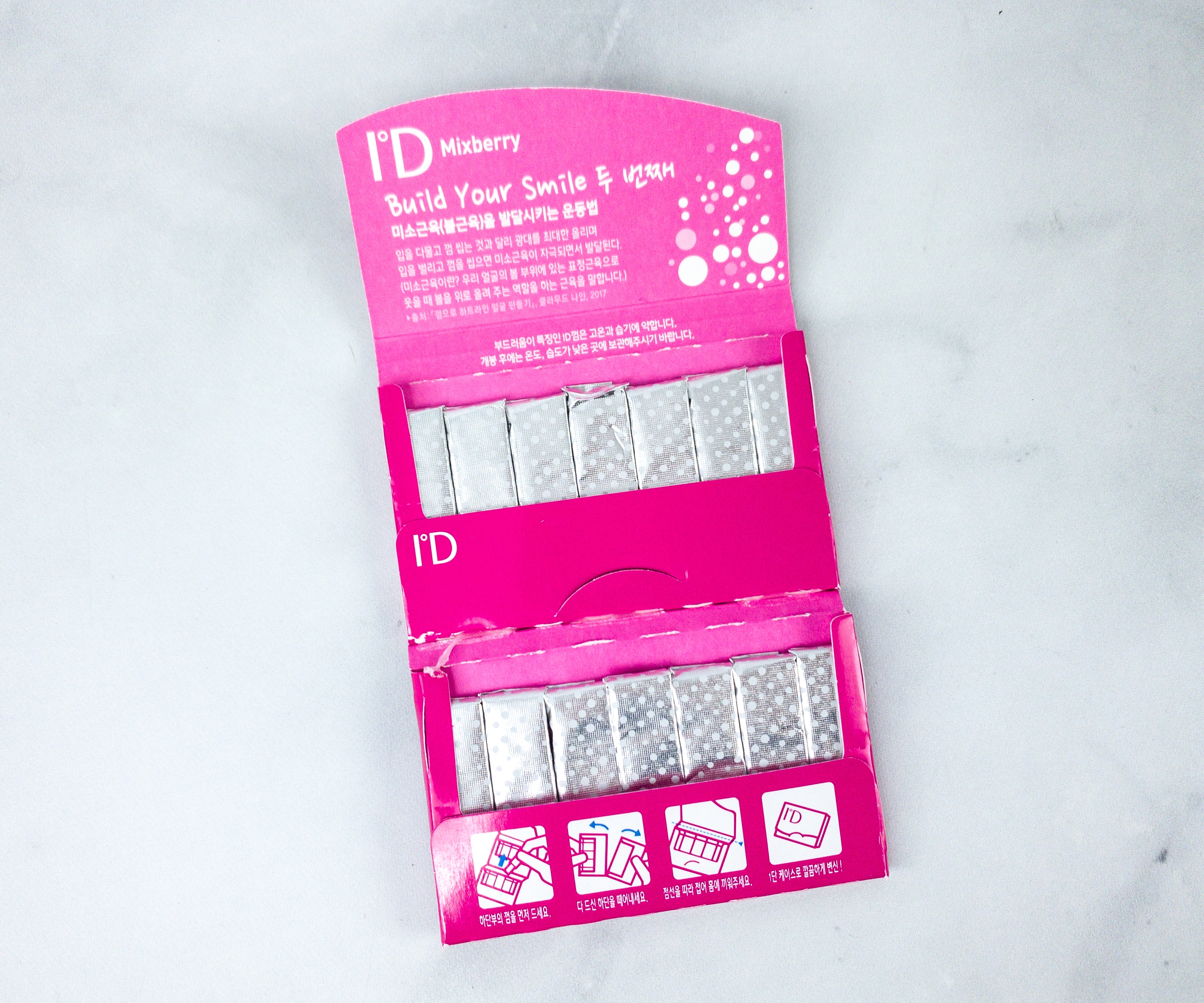 ID Mixberry Gum. This pack contains a bunch of gummy candies with a delicious fruity flavor, including blueberry and strawberry! It's an ID-sized pack that contains 14 pieces of yummy candies, making them the perfect candy you can bring on-the-go!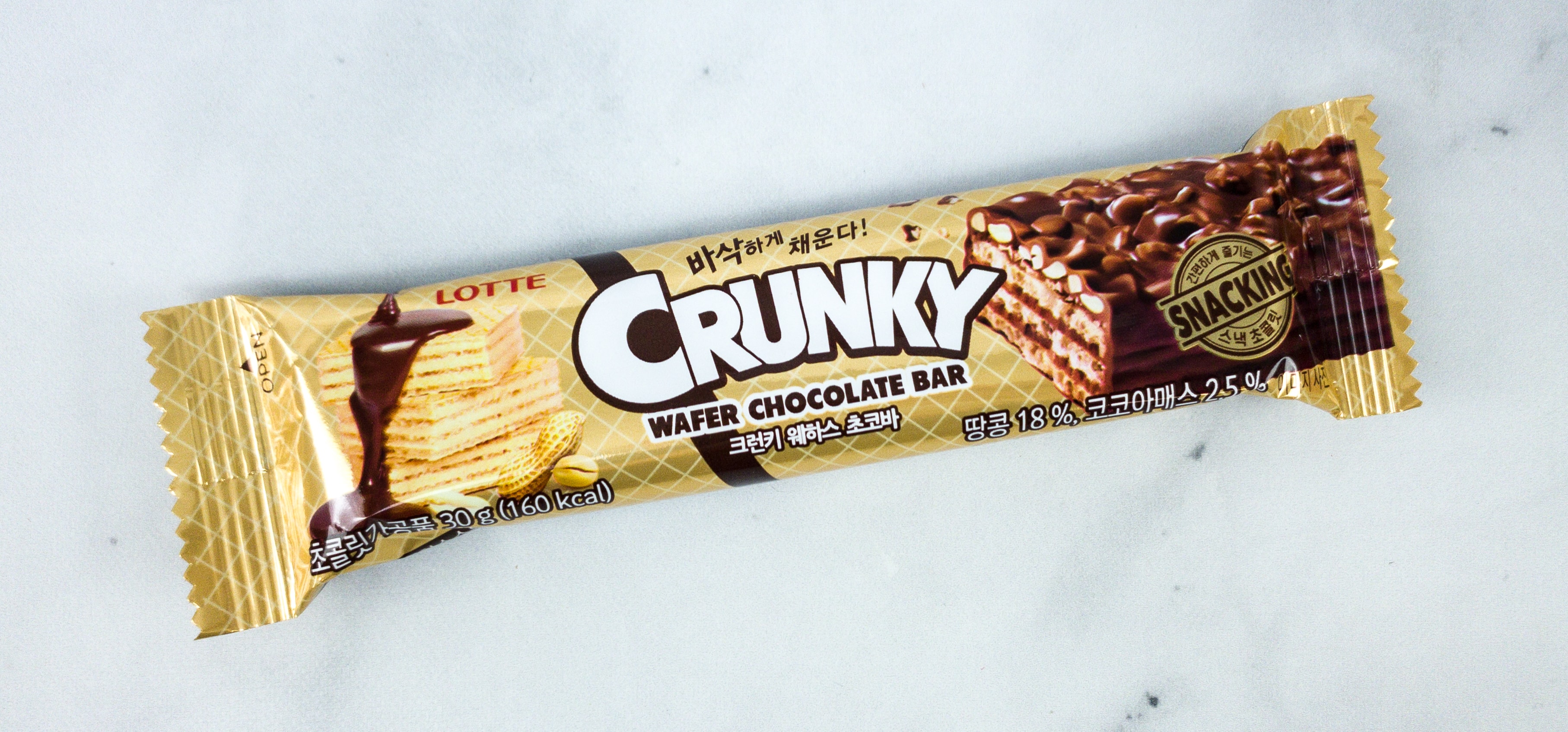 Crunky Wafer Chocolate Bar. This chocolate bar features layers of crispy wafers covered in milk chocolate, rice crisp, and crunchy peanuts. It's a scrumptious chocolate bar that would definitely give you the ultimate sugar rush experience!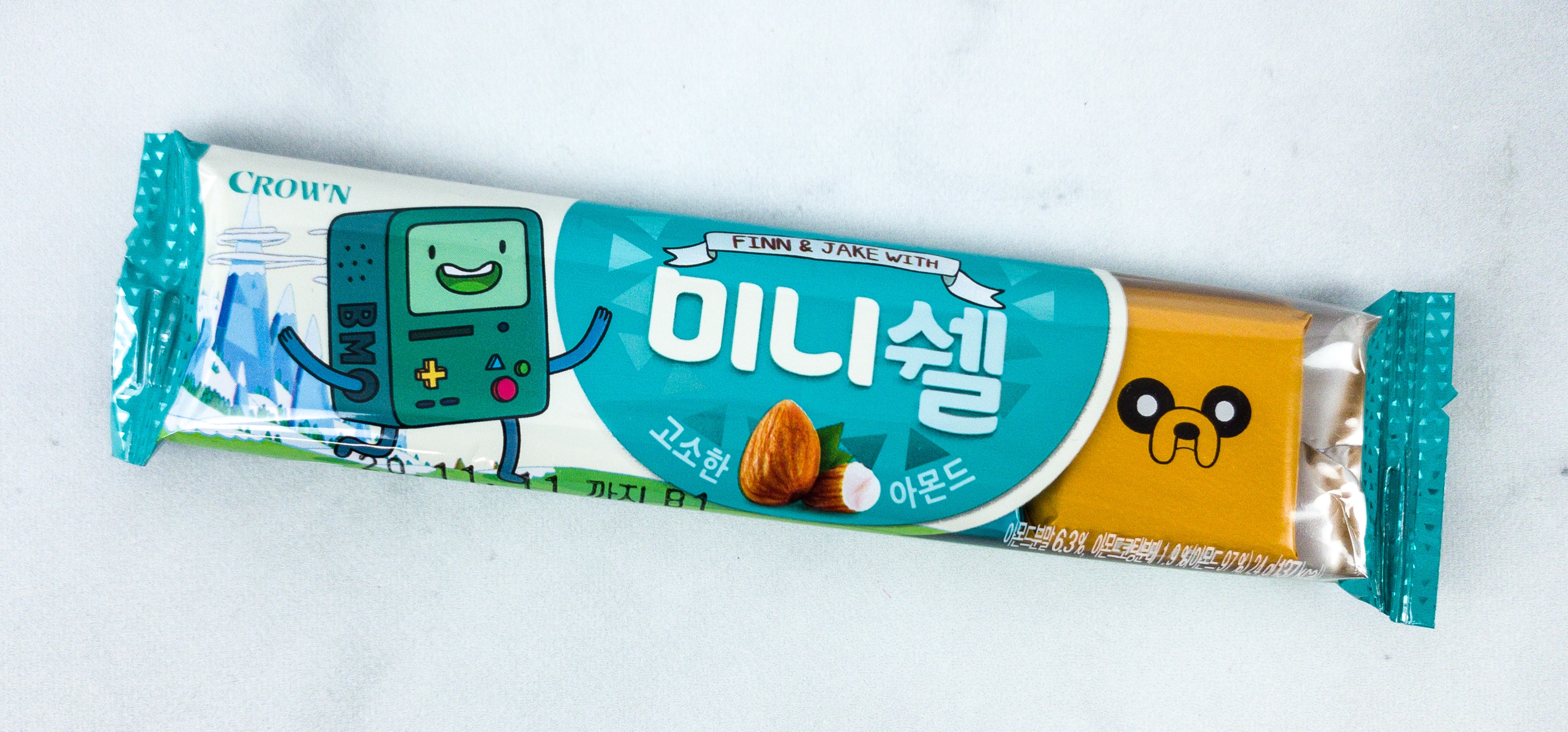 Mini Shell Almond. It's an Adventure Time-themed chocolate made from crunchy milk chocolate blended with real tasty almonds. Each pack contains 4 pieces of tile-shaped chocolates with super cute adventure time wrapper!
Sindangdong Tteokbokki. If you are into spicy snacks, this Korean rice cracker is a must-try. They're cylinder-shaped white rice crackers blended with spices and seasonings to bring you the spiciest flavor similar to that of tteokbokki or stir-fried rice cakes.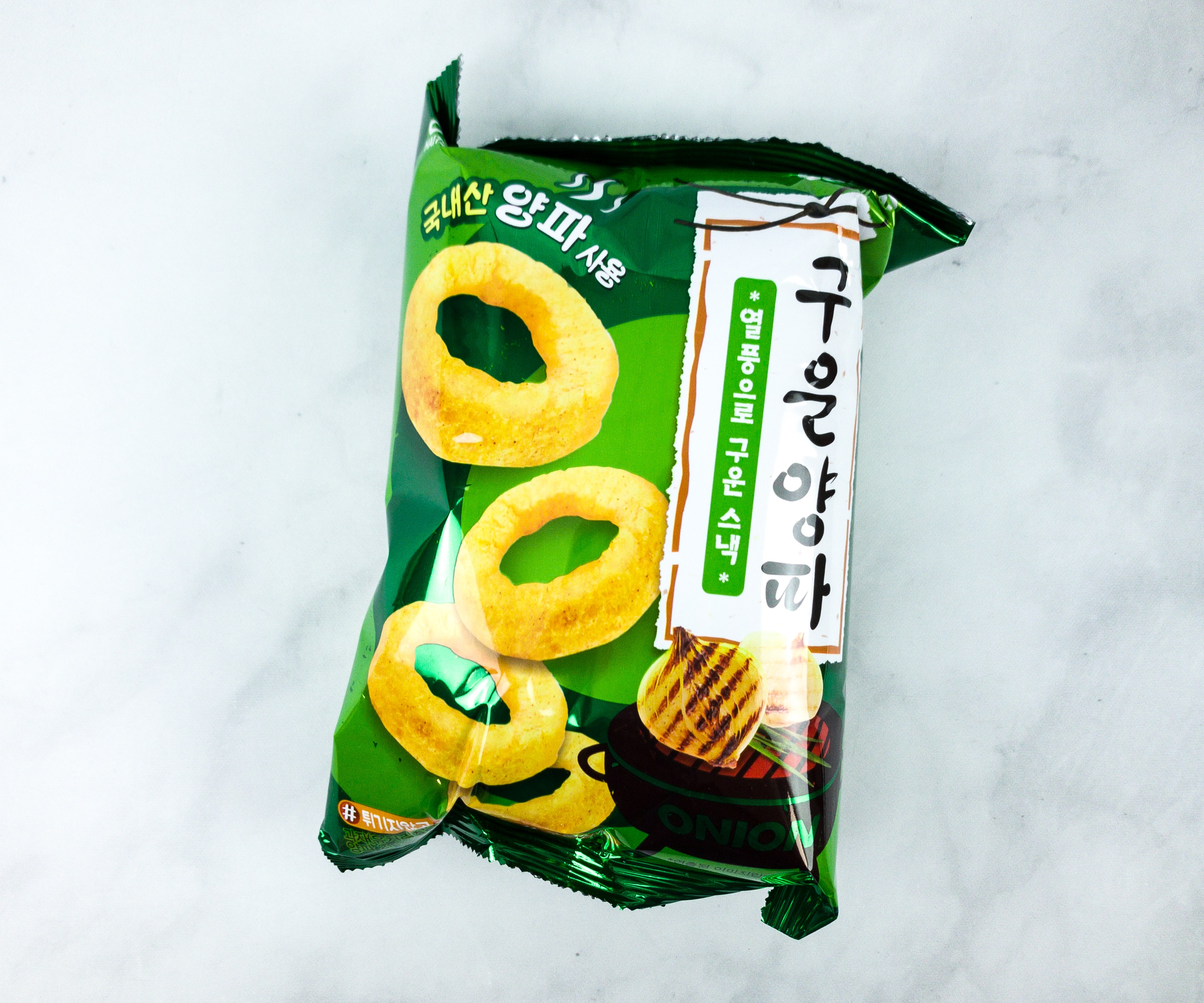 Grilled Onion. It's a puffed onion-ring snack blended with strong onion flavor. Each piece is so crispy and tasty, making it the perfect afternoon snack to munch on. It pairs really well with soda or even beer!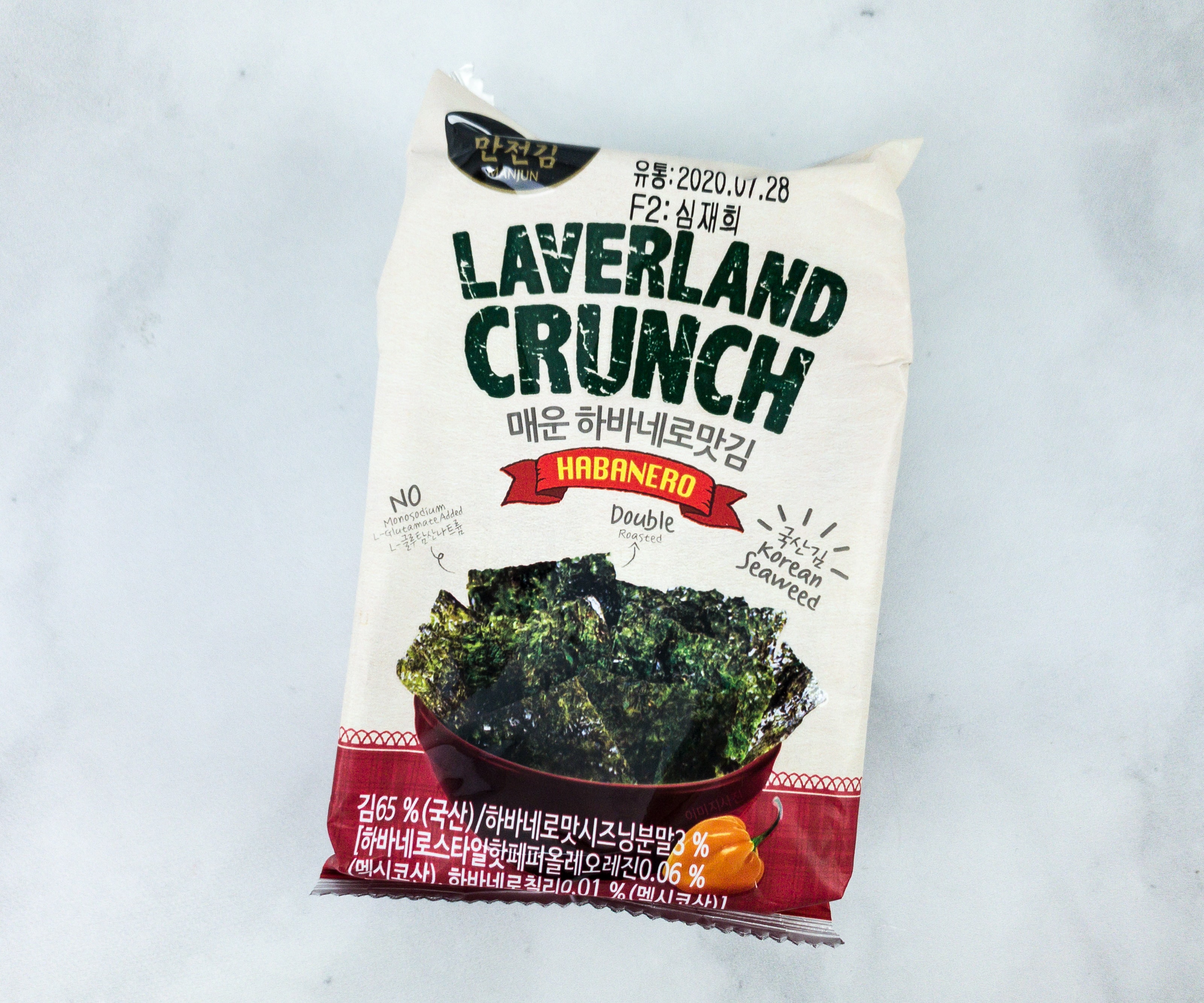 Laverland Crunch Spicy Habanero. Toasted seaweed is undeniably delicious, what more when it comes with a spicy habanero flavor? For fans of spicy snacks, this one is surely a hit. It gives you just the right amount of heat that would make you crave for more! The balance between spicy and salty is also really good!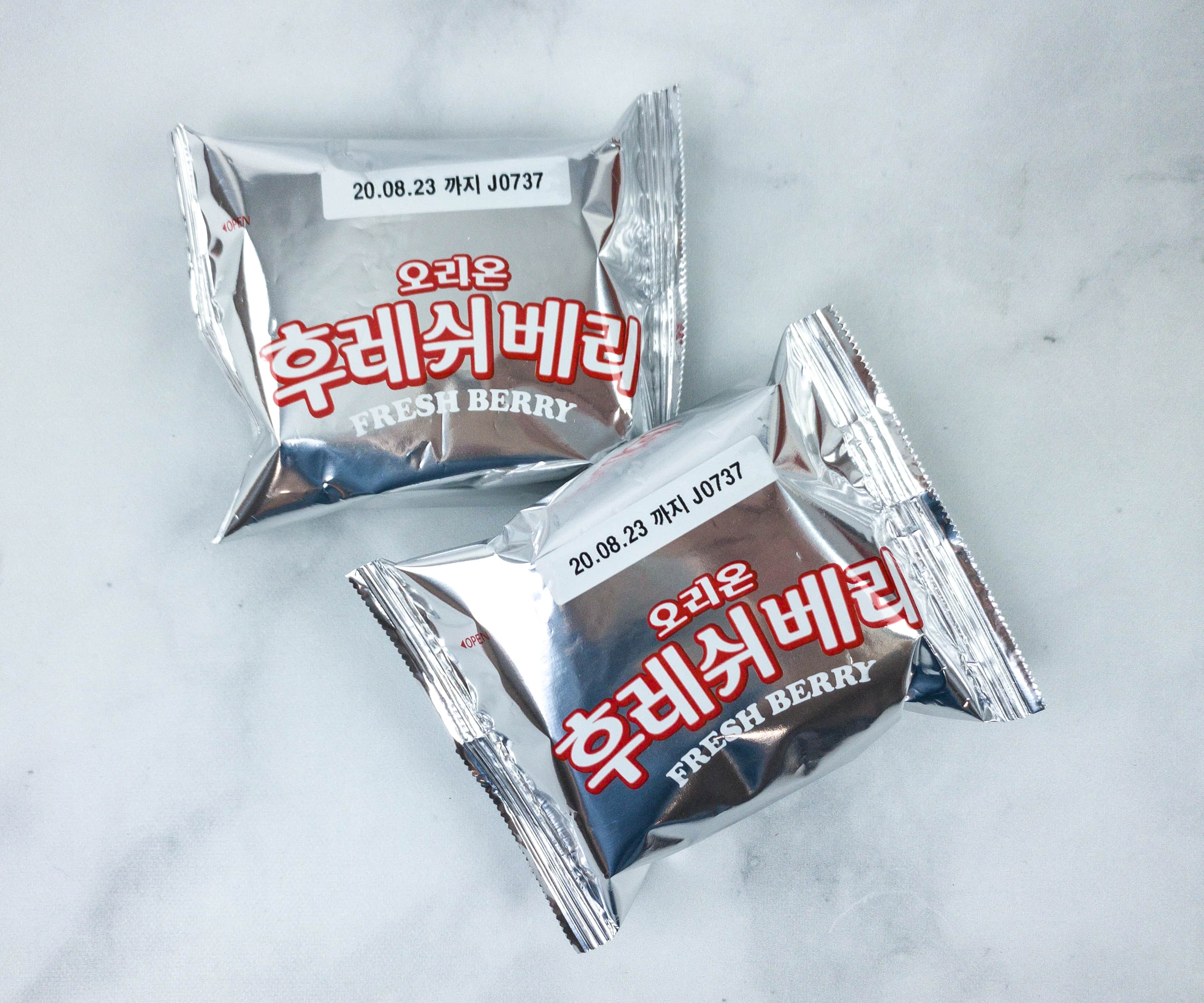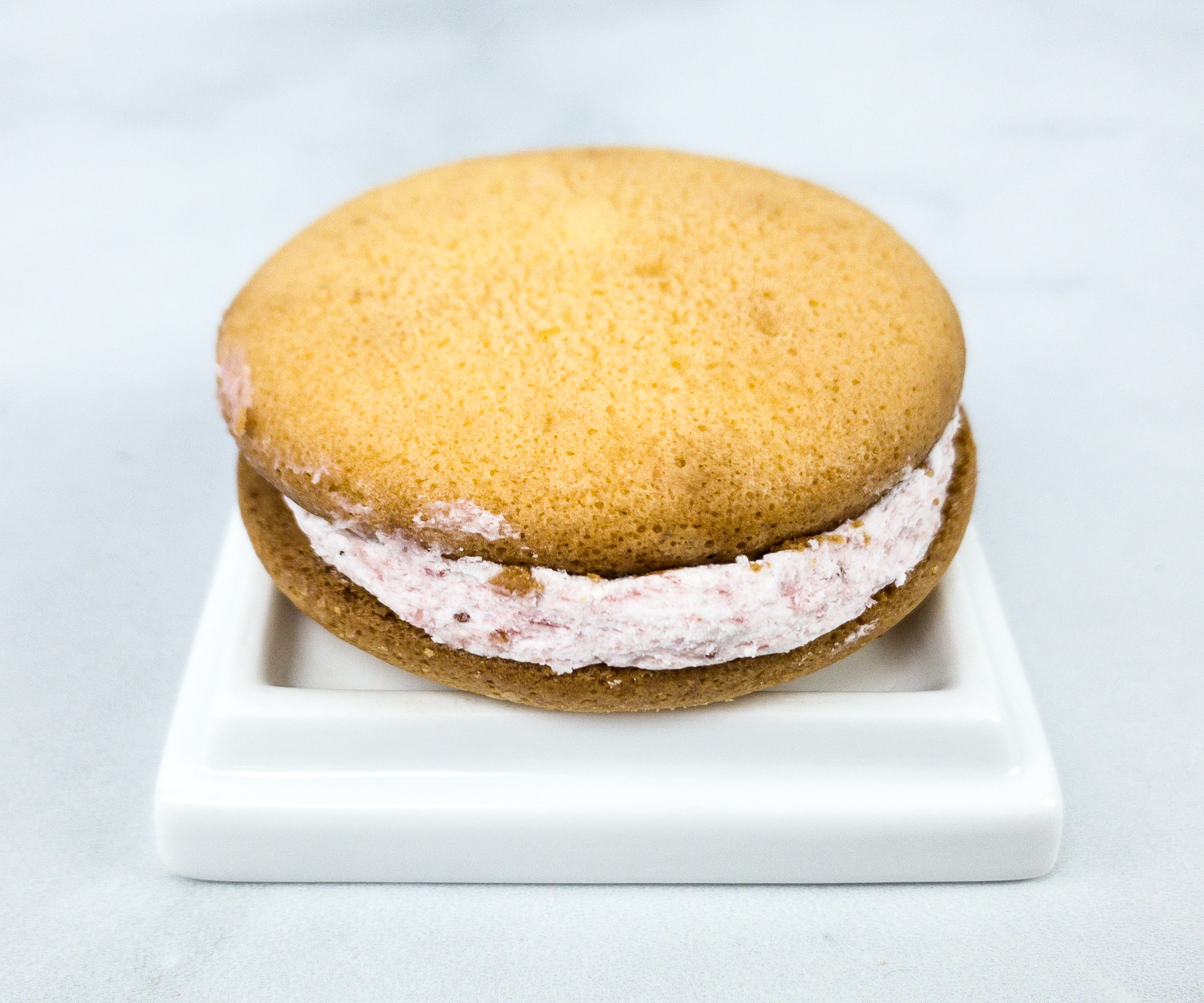 Fresh Berry. This snack is made with a creamy, strawberry-flavored filling sandwiched between two soft and spongy bread. Each box includes two individually wrapped snacks. The filling is so thick and very flavorful. We enjoyed them fresh out of the pack, but they can also be warmed before serving.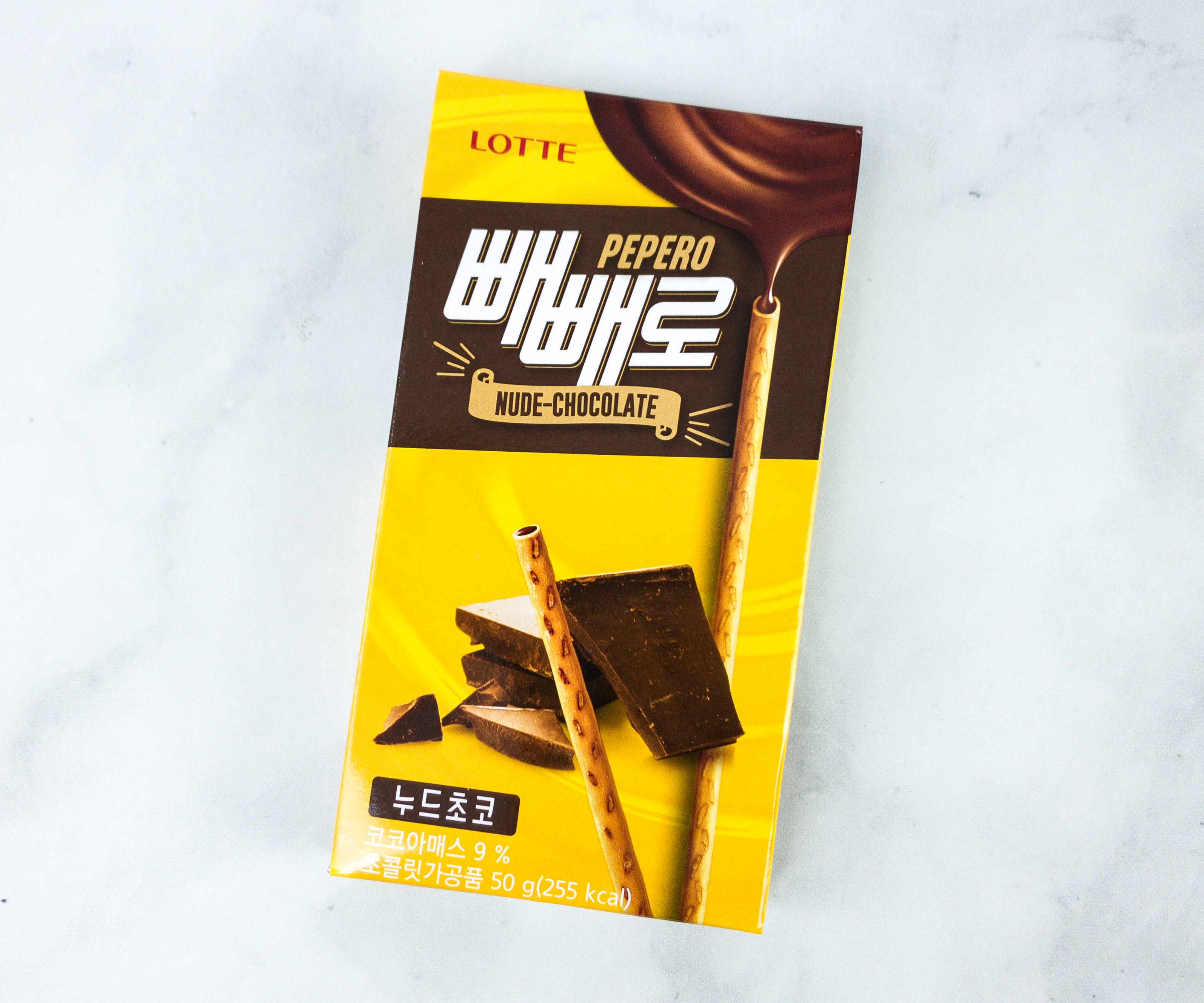 Nude Pepero. Unlike the usual Pepero sticks where the creamy chocolate coating is on the outside, this one is definitely the complete opposite. The tasty chocolate is now the filling inside the crunchy biscuit sticks. These nude Pepero are less messy to eat. Of course, the cookie sticks are still crunchy like the usual ones.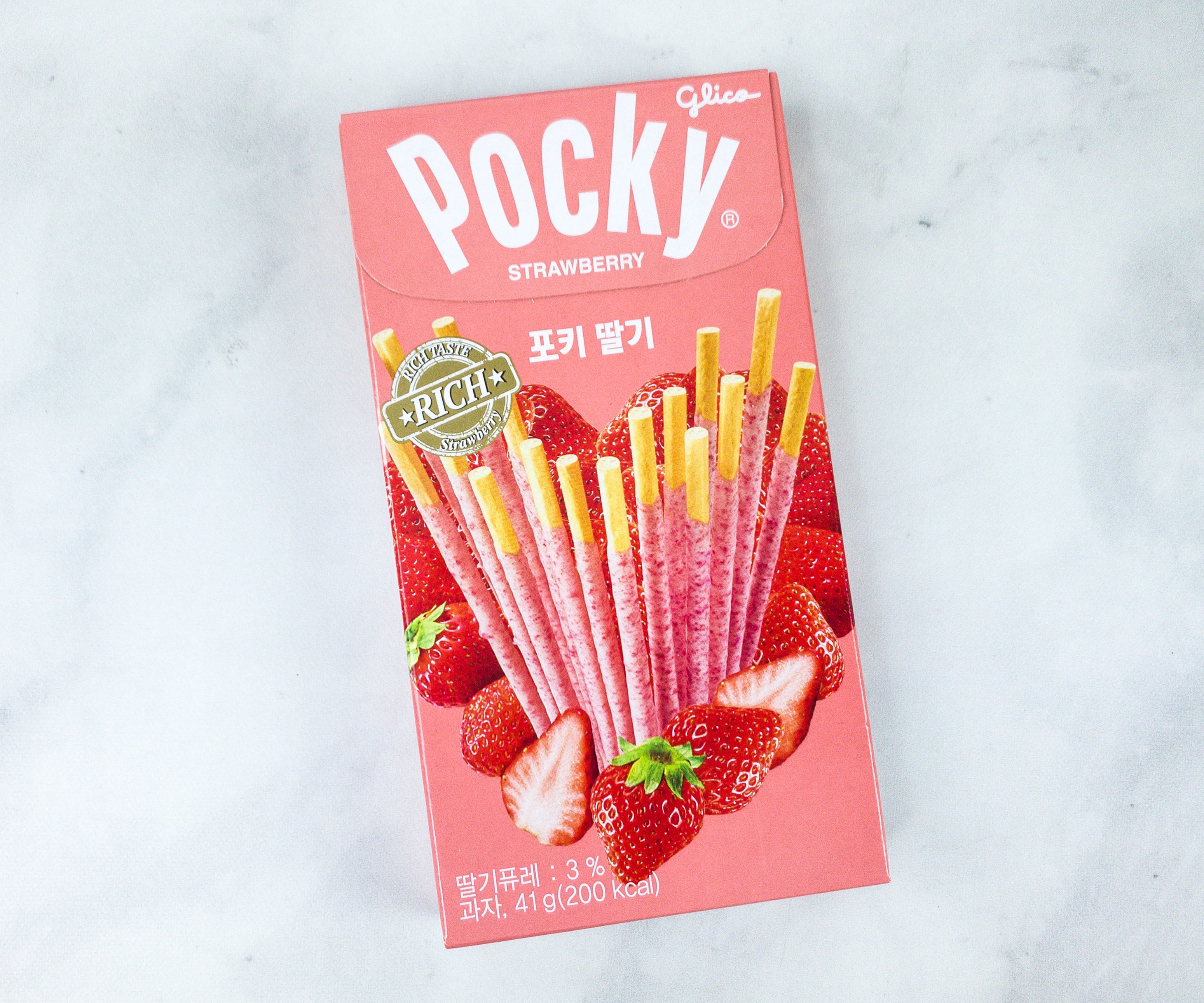 Pocky Strawberry. It's a limited-edition version of Pocky! It contains two packs of pretzel sticks covered with a luscious, creamy strawberry-flavored coating with real strawberry bits!
This month's Snack Fever box is full of delectable treats from Korea and the variety was really great! There were pies and chips, as well as candies and chocolates that tickled our taste buds. Most of the snacks we got this month contains strawberry and other yummy fruity flavors. I love that they even included more than one piece of some of the snacks, making it very easy to share with others. If you'd like to get to know Korea through their snacks, this subscription box is worth every penny!
Have you tried Snack Fever?