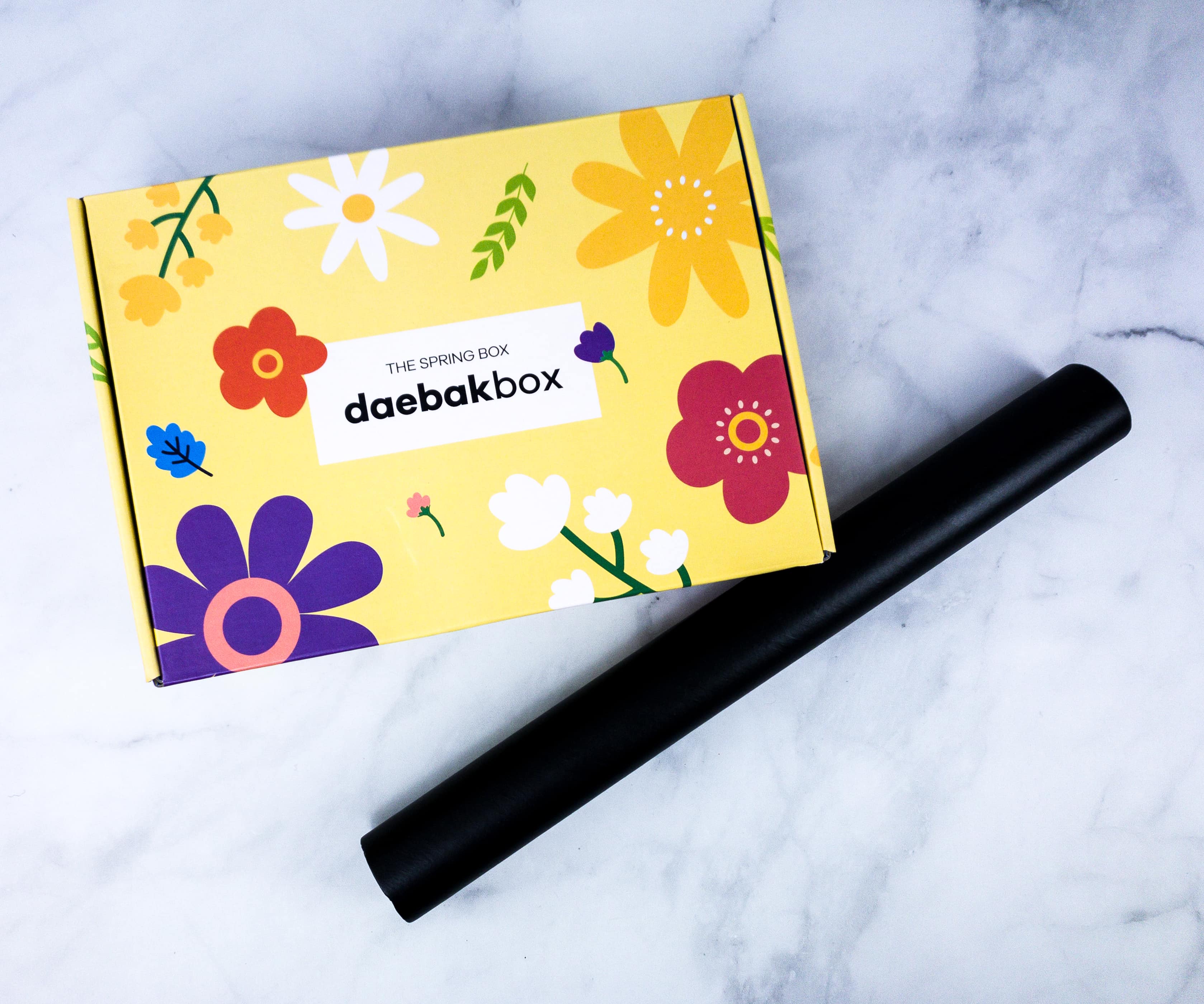 Daebak Box is a quarterly subscription for all things Korean. From K-beauty and K-pop to Korean fashion and accessories, and even Korean stationery and cute character goodies, they curate the best and trendiest products for each season. Each box will include 8 to 12 full-sized premium products. They offer a Seasonal Plan for $54.99 (renews every quarter) and an Annual Membership for $199.96 (prepay upfront). Annual member perks include early shipping and early access to and more savings on Add-ons and Drops.
DEAL: Get 10% off your first box with this link and coupon code HELLOSUB.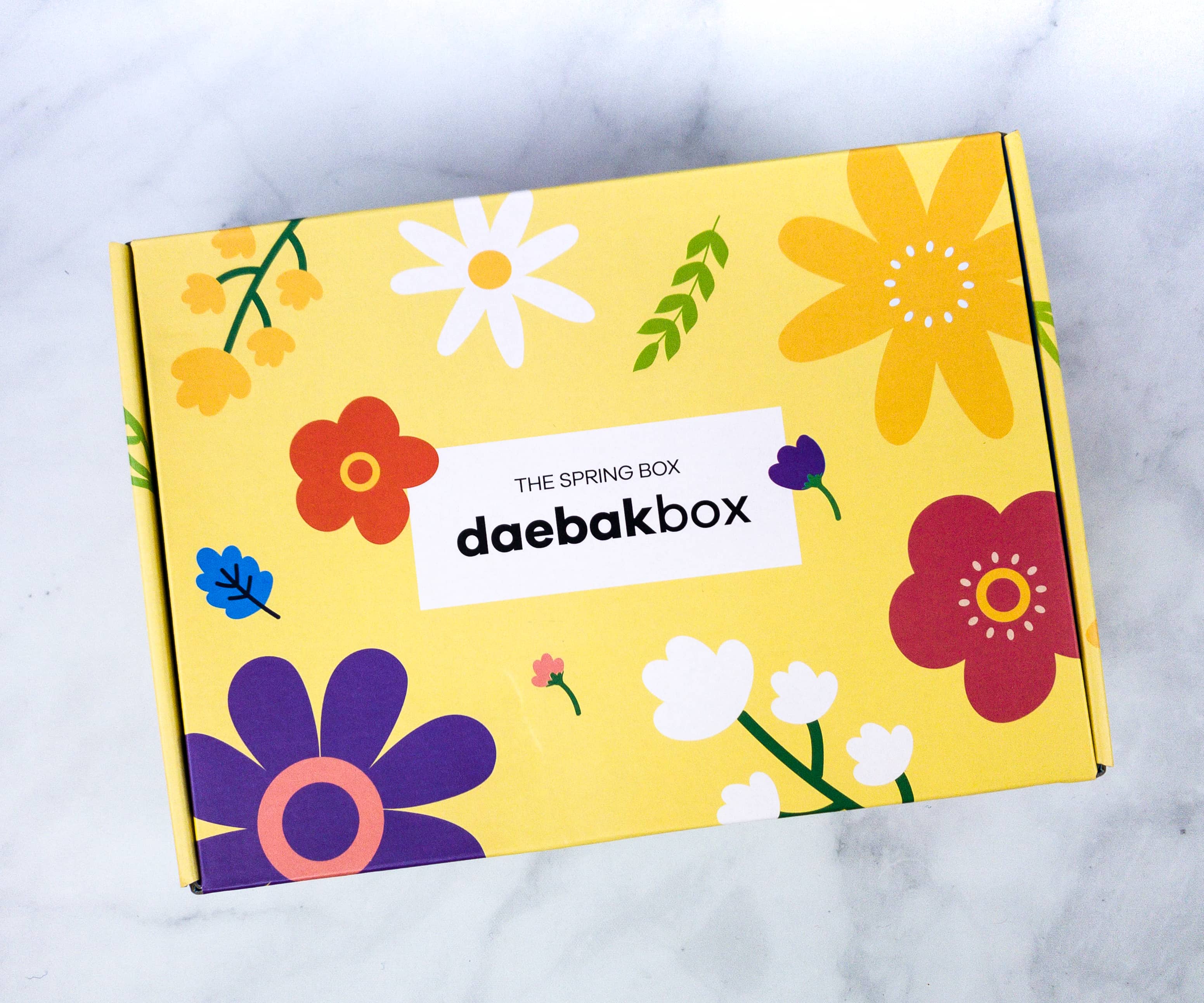 Their box design changes every season! For spring, of course, it's filled with colorful flowers!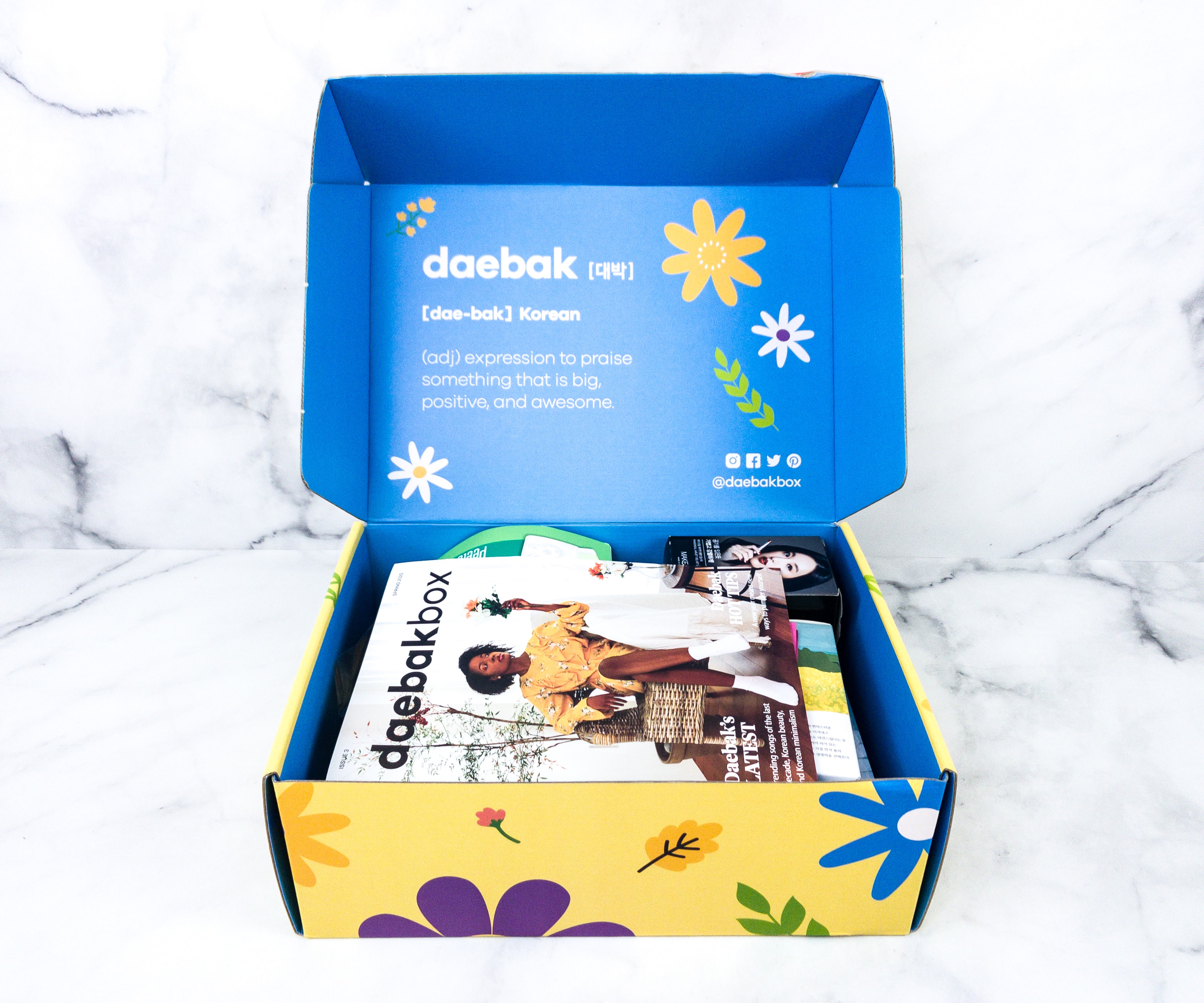 The print on the interior on the box explains what Daebak means! Apparently, it's an expression used to praise something that is big, positive, and awesome.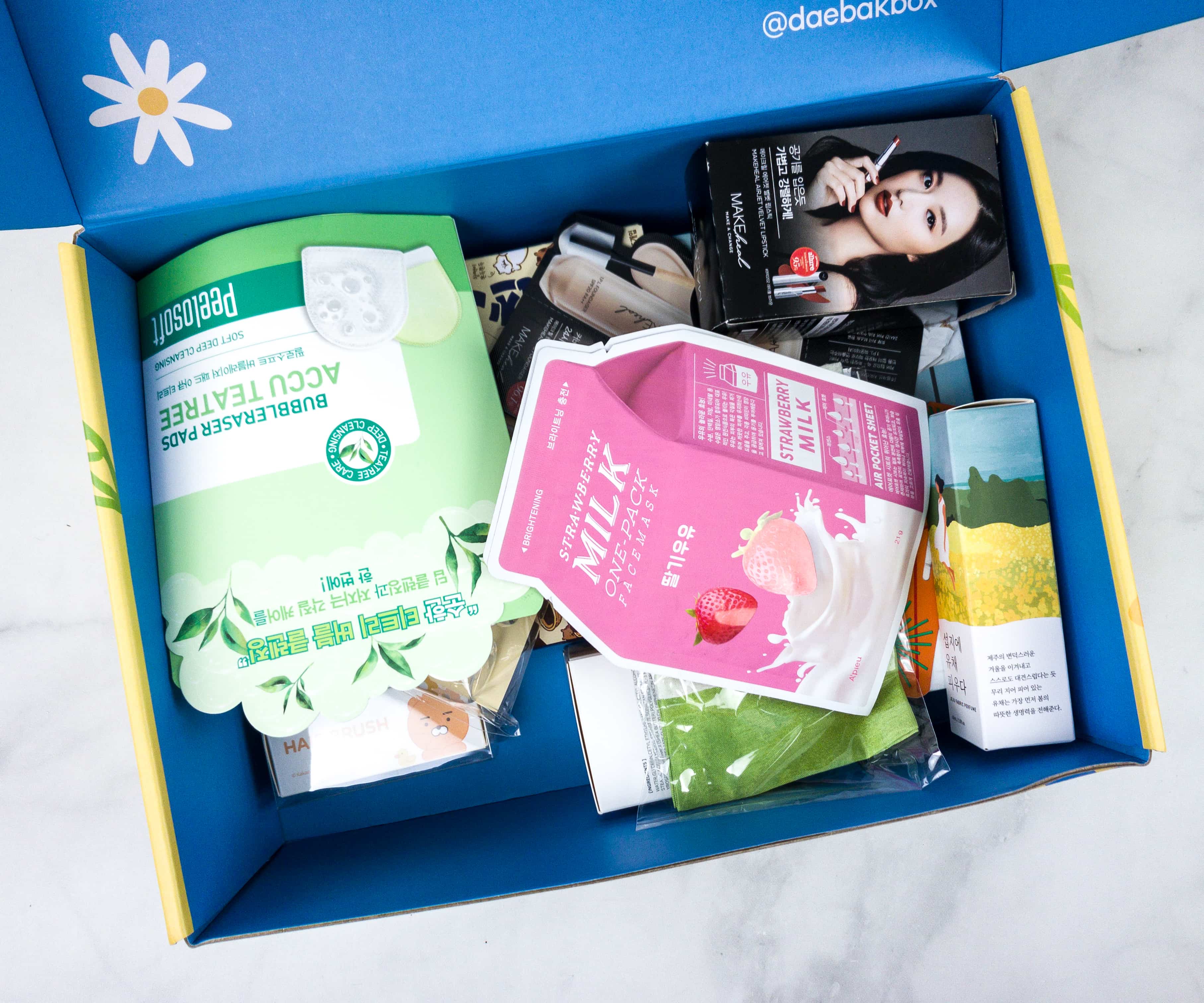 Some of the items arrived in their original packaging.
We also received a mini-magazine in the box. The back of the booklet lists member perks!
Access to exclusive giveaways, members only sales (Daebak Drop, Shop, and Add-ons Sale) and more!
Early shipping (about 2 weeks earlier than a Seasonal Membership)!
Early access to and more savings on Add-ons and Daebak Drop
More savings on the Shop and more!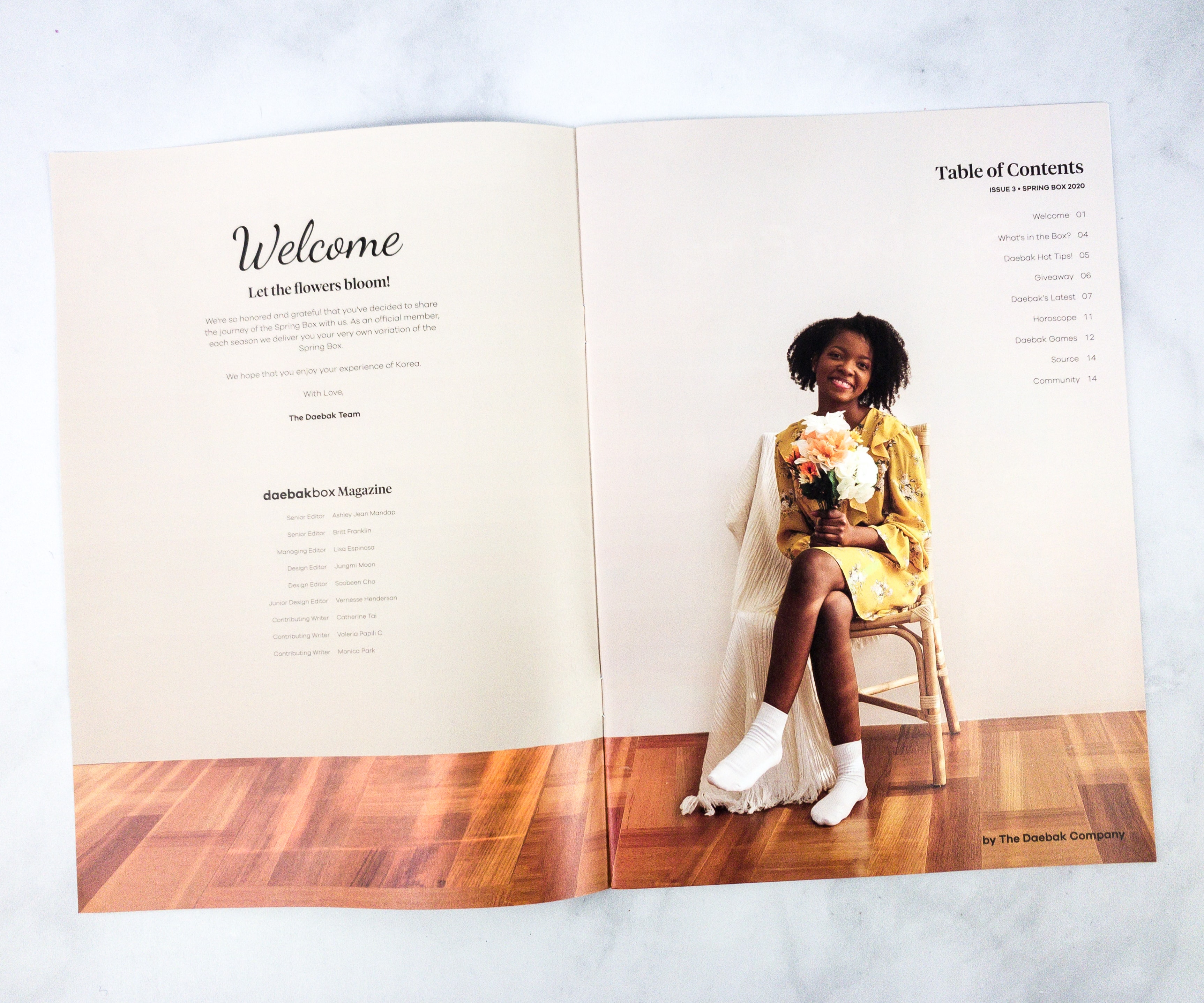 Inside, there's a welcome note from the Daebak Box Team!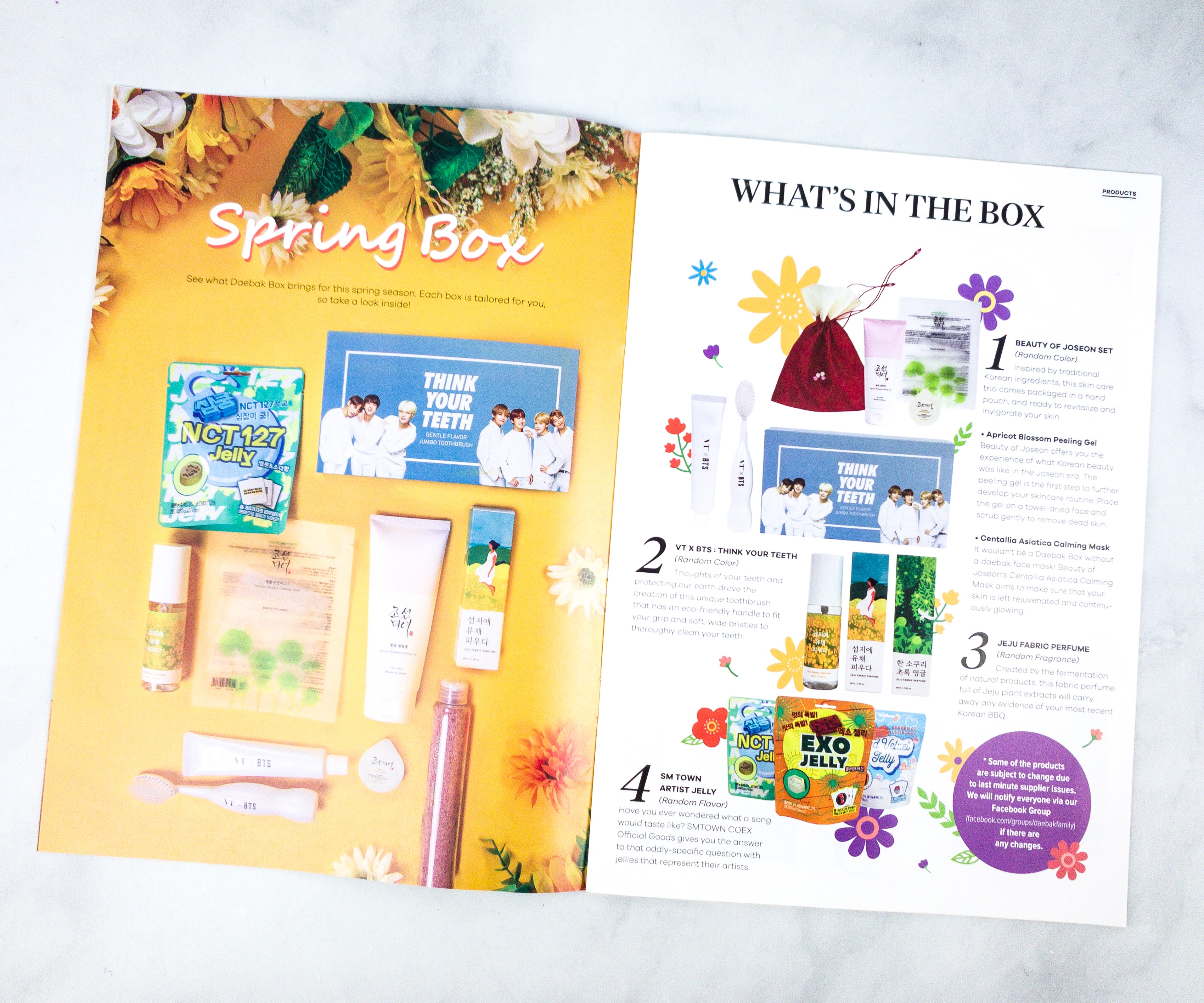 They also included a list of all the items in the box along with photos and descriptions. You will also see if there's a variation on the item here. There's also a note that some of the products listed are subject to change because of last-minute supplier issues.
They even give skin care tips in this booklet!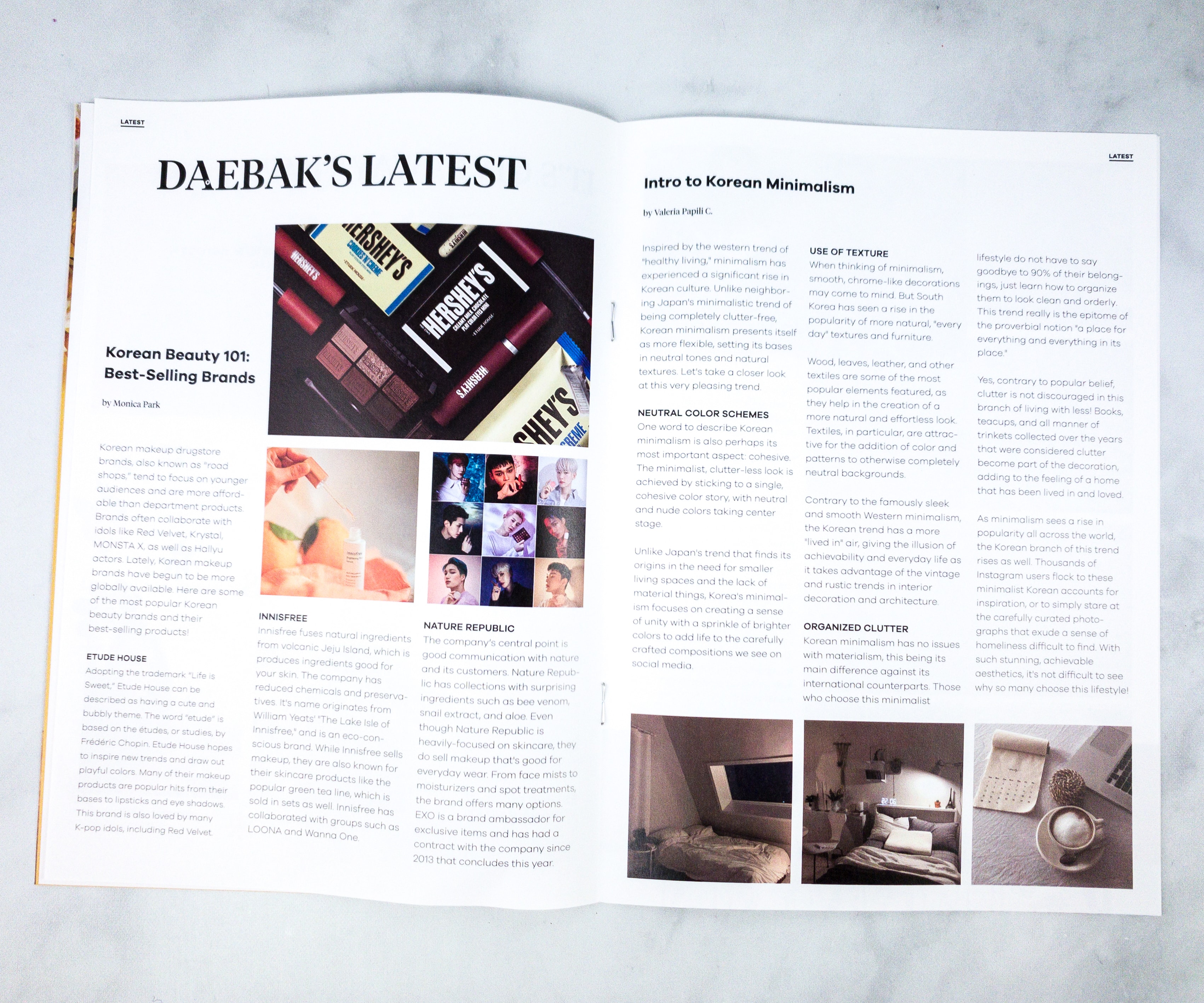 I loved reading through this magazine before jumping in on the box. There's so much to discover!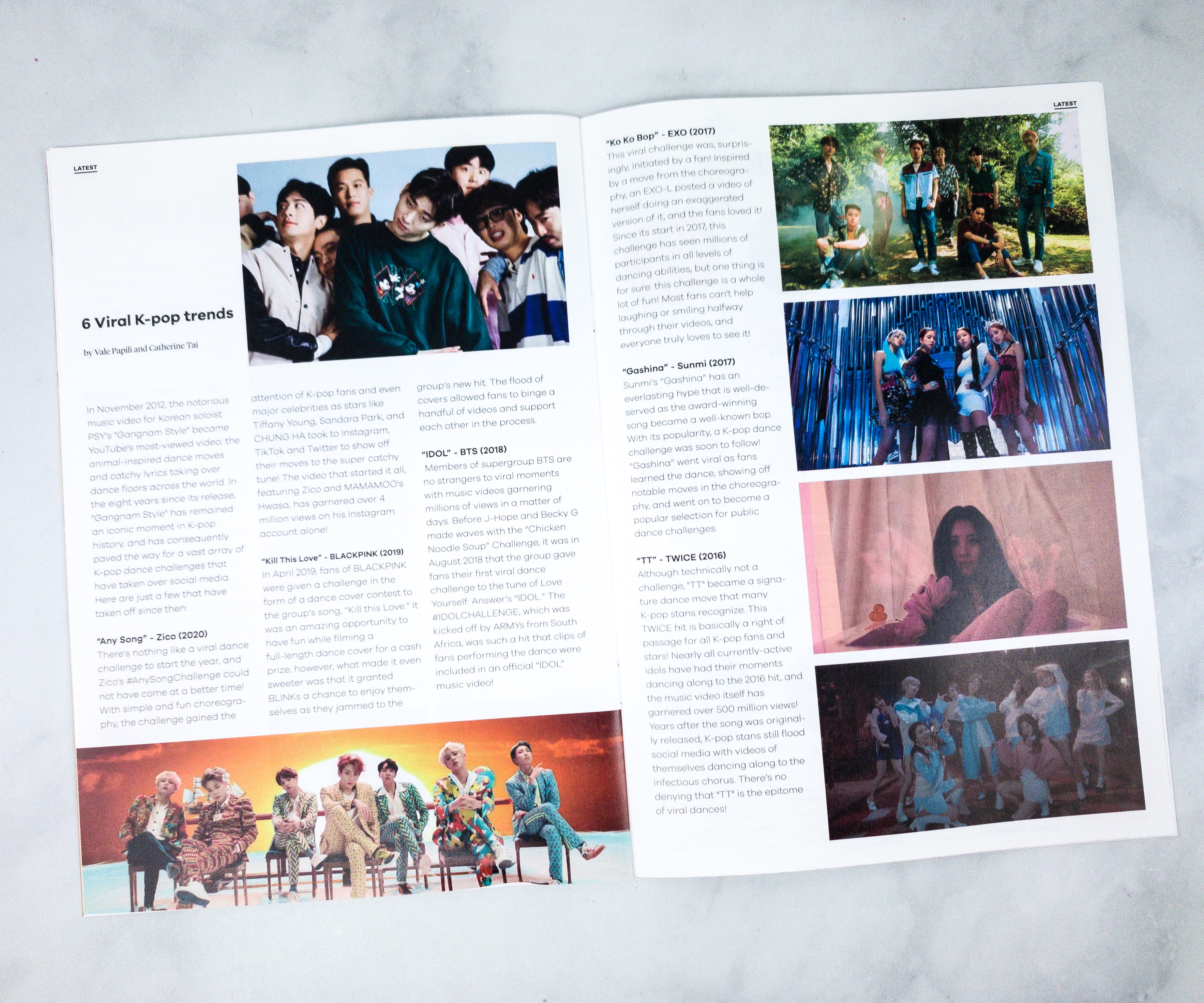 Another interesting feature is about Kpop dance challenges that have gone viral in recent years.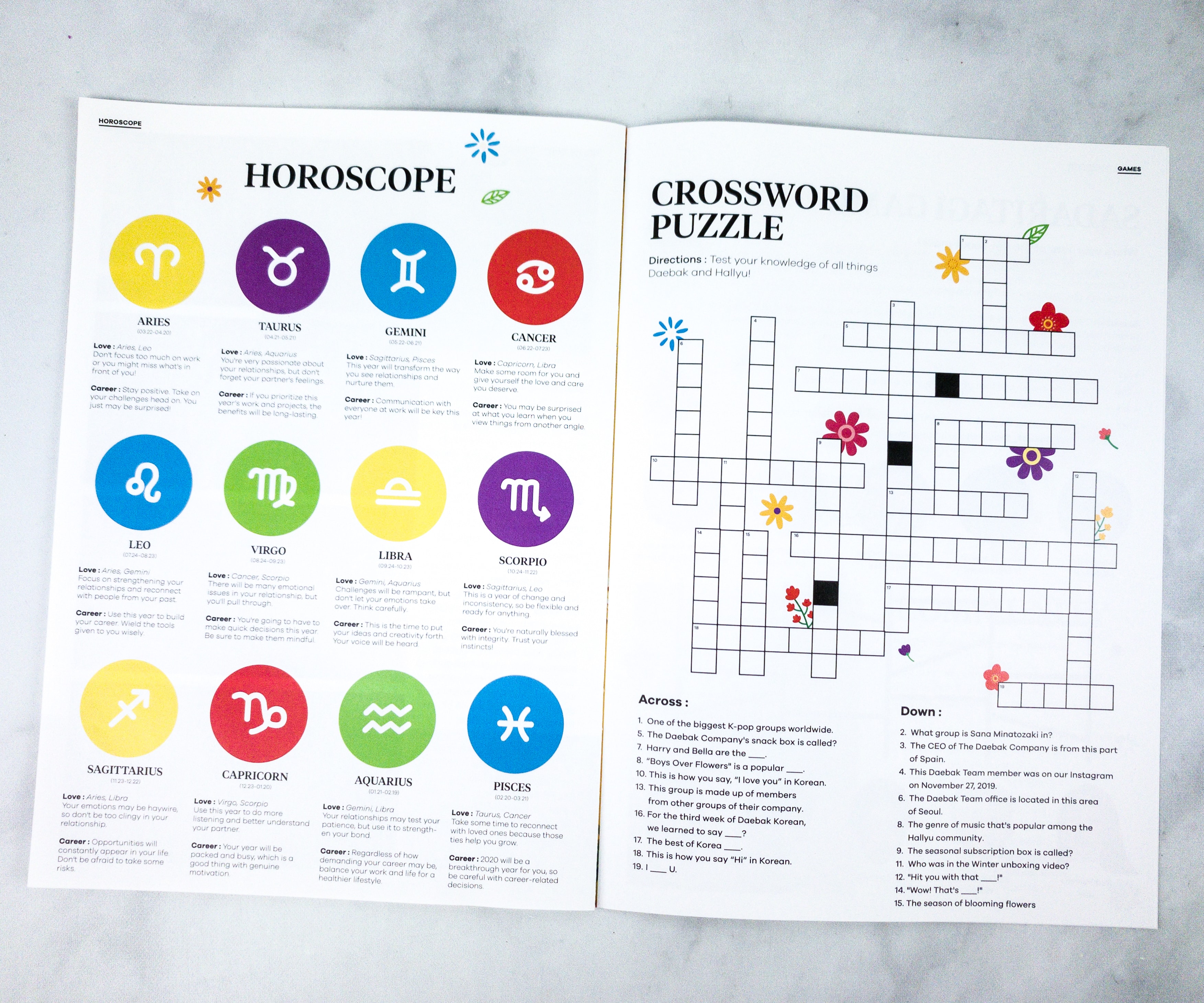 There's even a horoscope and a word search puzzle, with the words related to this box!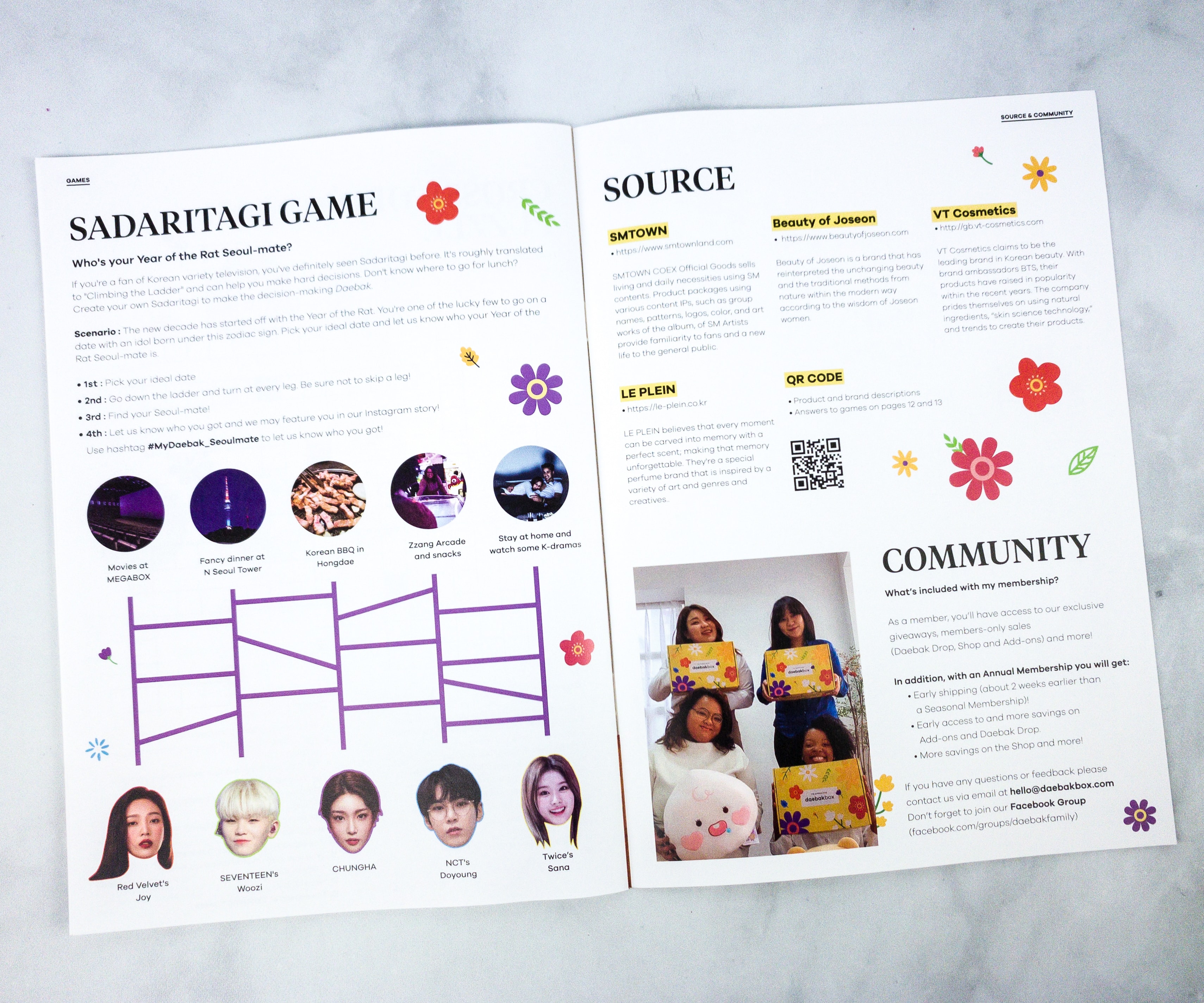 They also included mechanics on how to play a Sadaritagi game, which is popular in Korean variety shows.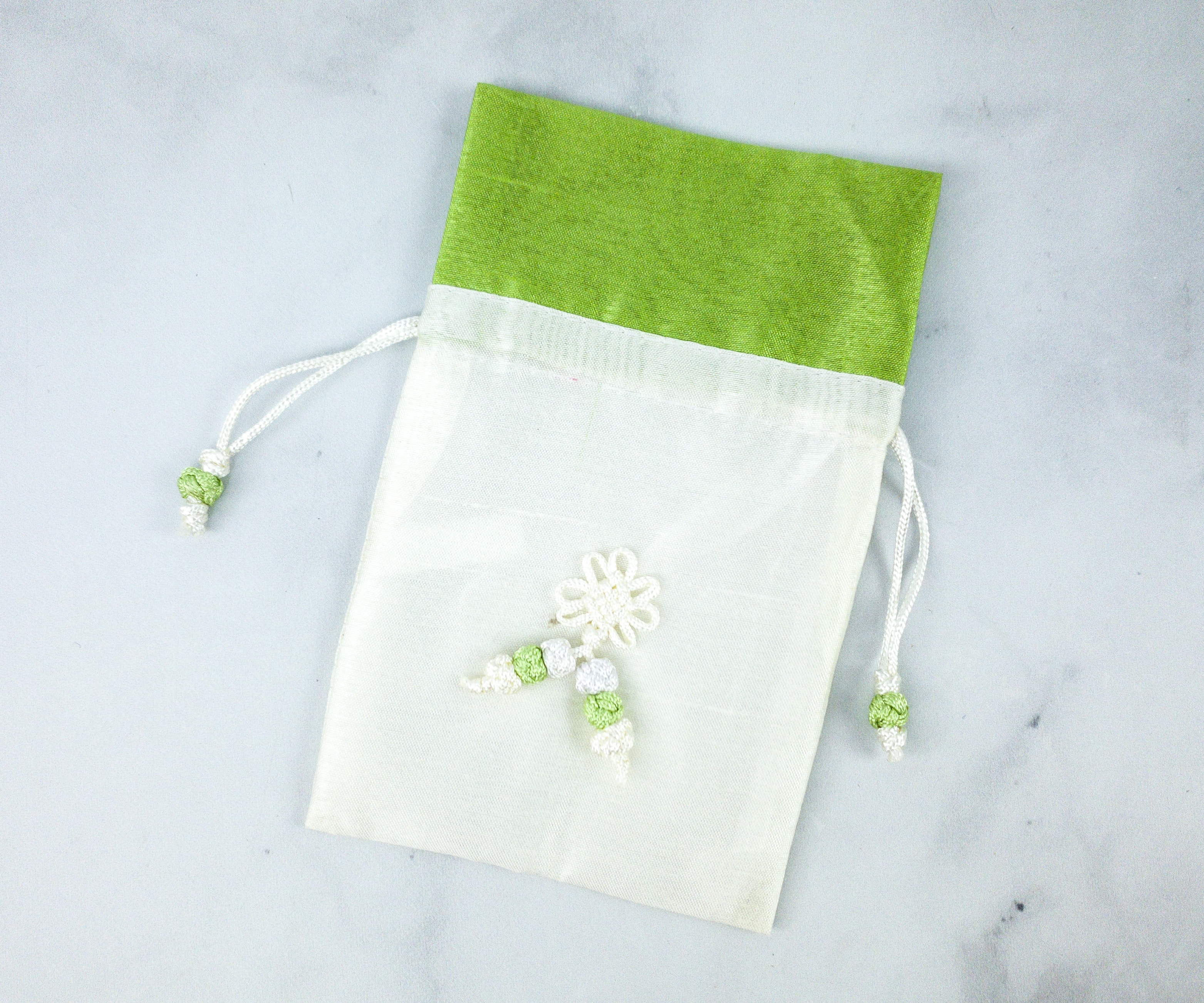 Included in the box is a bokjumeoni, a Korean drawstring pouch featuring symbols that are believed to bring good fortune.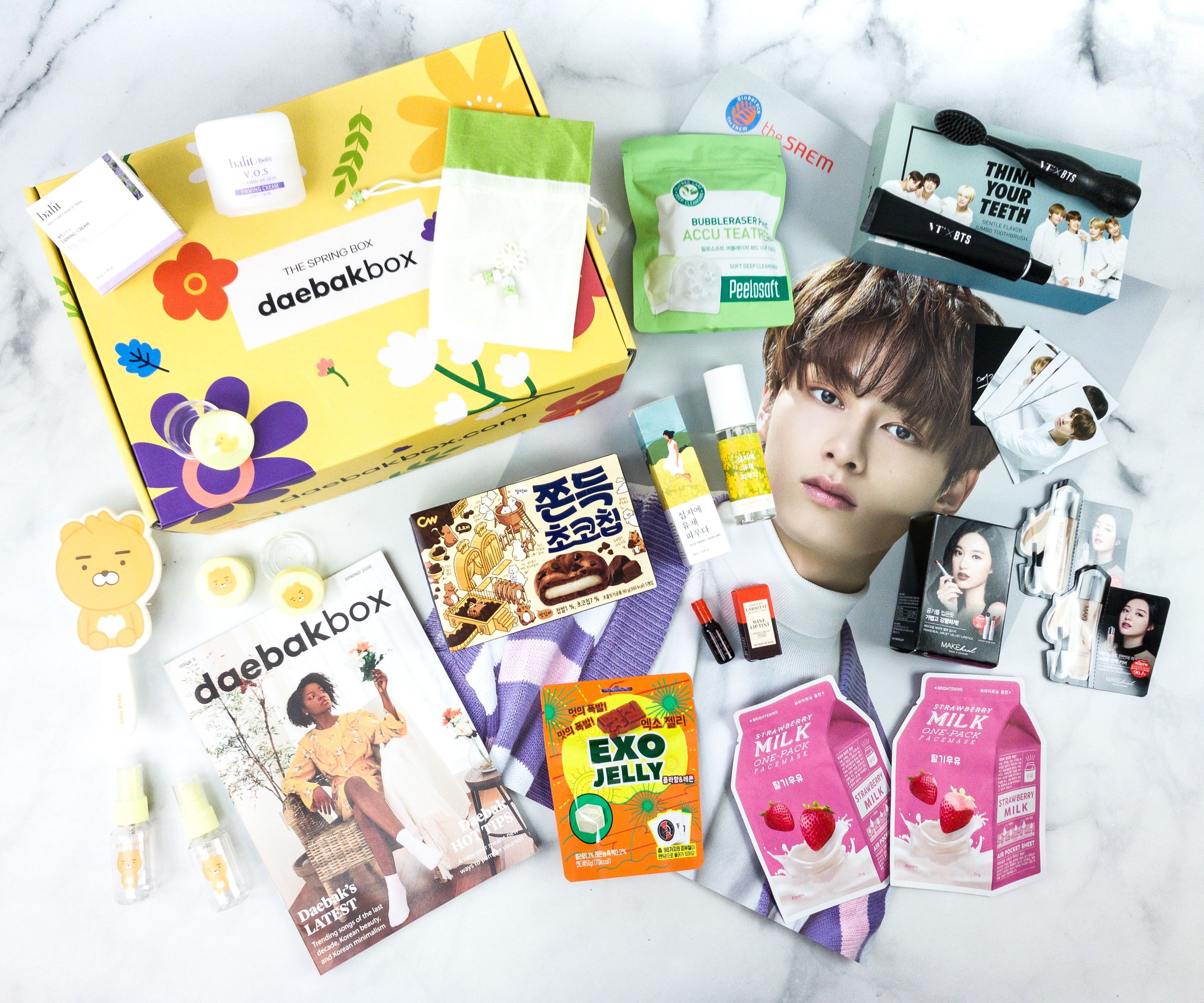 Everything in my box!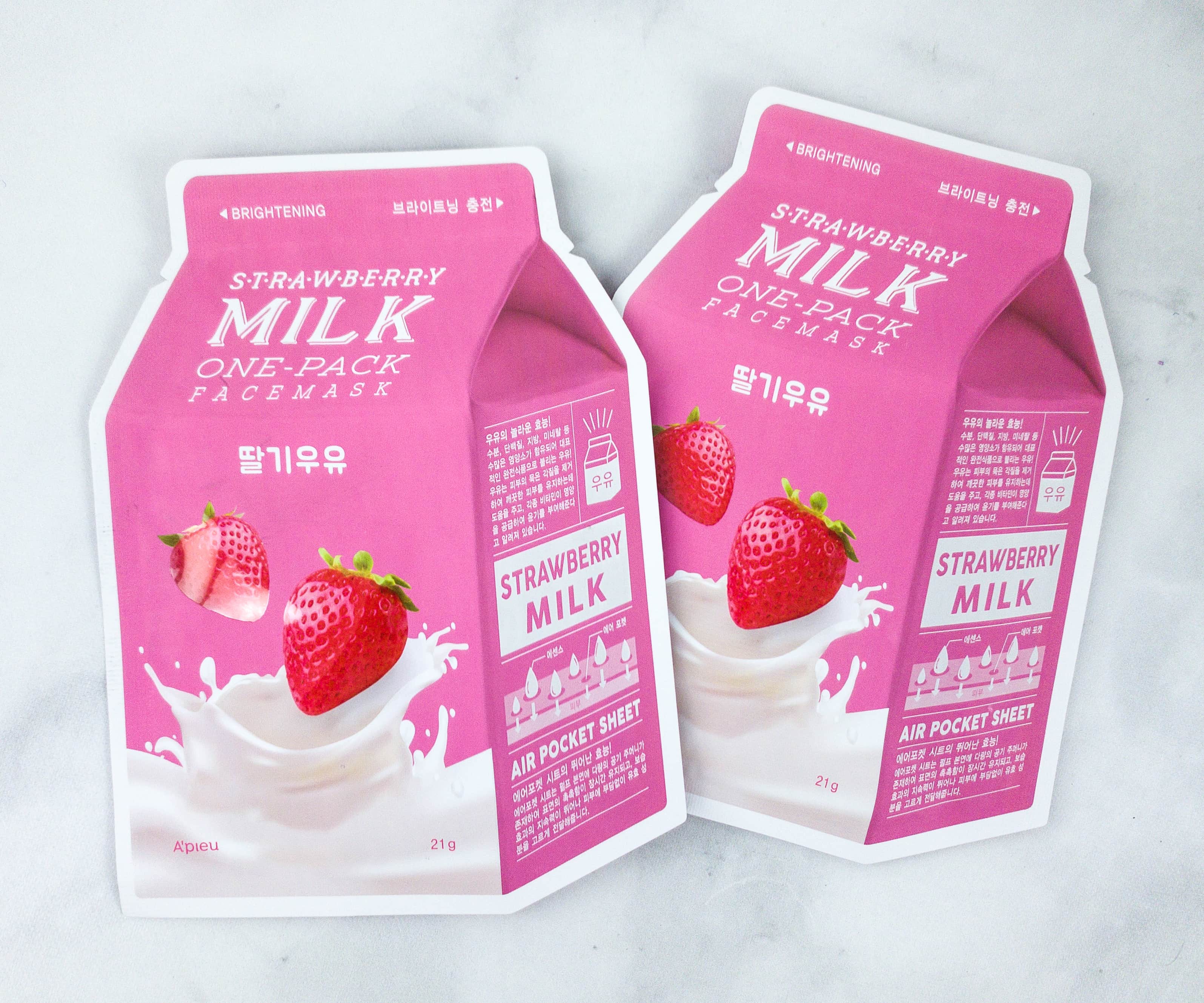 Strawberry Milk One-Pack Facemask ($9.96) We got two of these face masks, with a packaging inspired by Korean strawberry-flavored milk. They're so cute! They also bring long-lasting hydration to the skin, as well as brightening effects from vitamin C-rich strawberry extracts. What's great about these masks is that they fit perfectly on the contours of the face, so they don't easily fall down even when you move around. The smell is also pretty good and non-overpowering! It's a good sheet mask to use when your skin needs a moisture boost!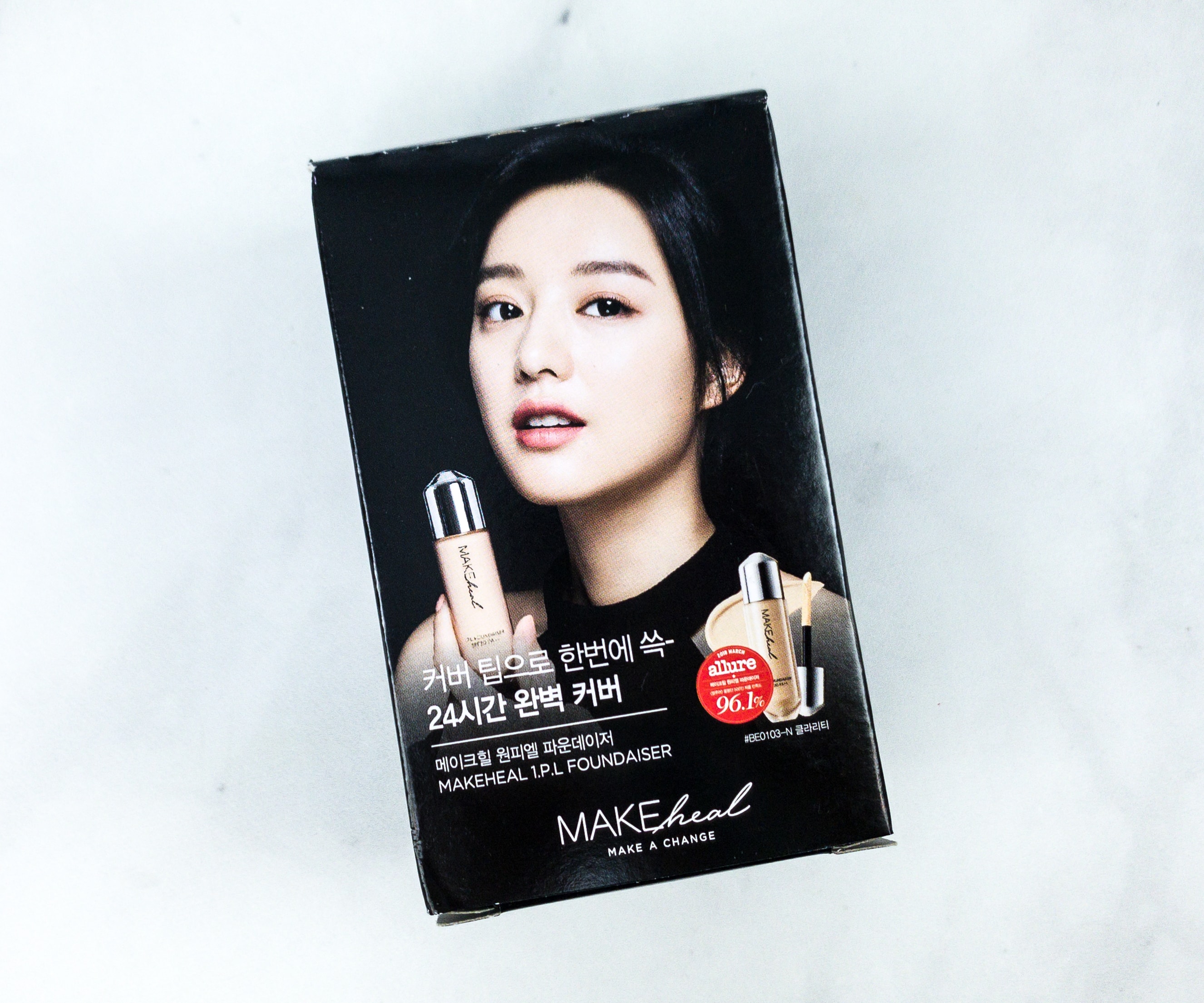 MakeHeal Foundaiser ($34.80) This Korean foundation makes a good makeup base. Korean makeup is known for its light and natural look, and this one is perfect if you want to achieve that. It covers dullness and leaves a glowy finish, so there's no more need for concealer. Another good thing about this liquid foundation is that it protects the skin from UV rays!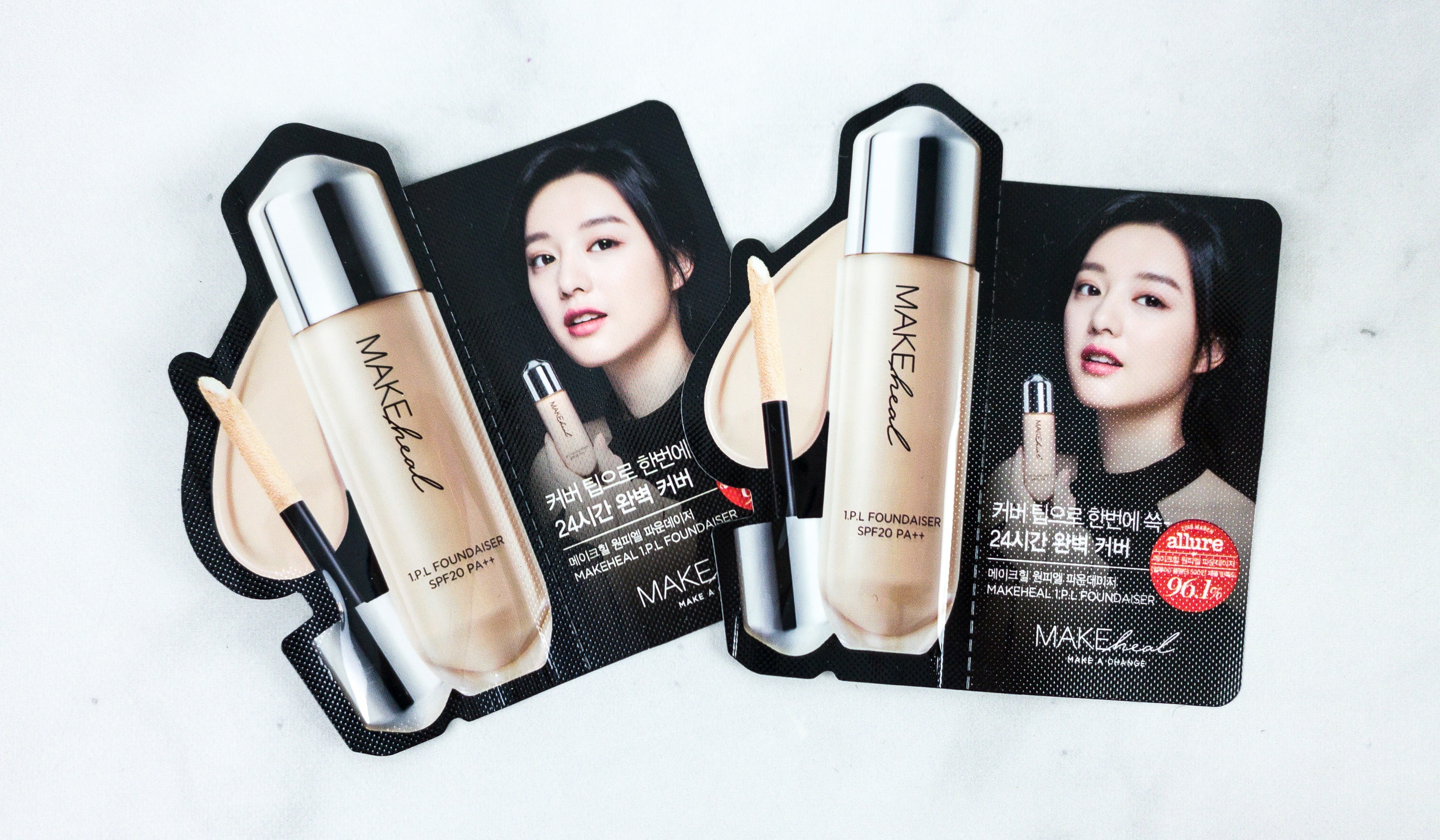 We got two sample packs in the box! This foundation is available in 6 shades and we got BE0103-N Clarity, an ivory beige shade.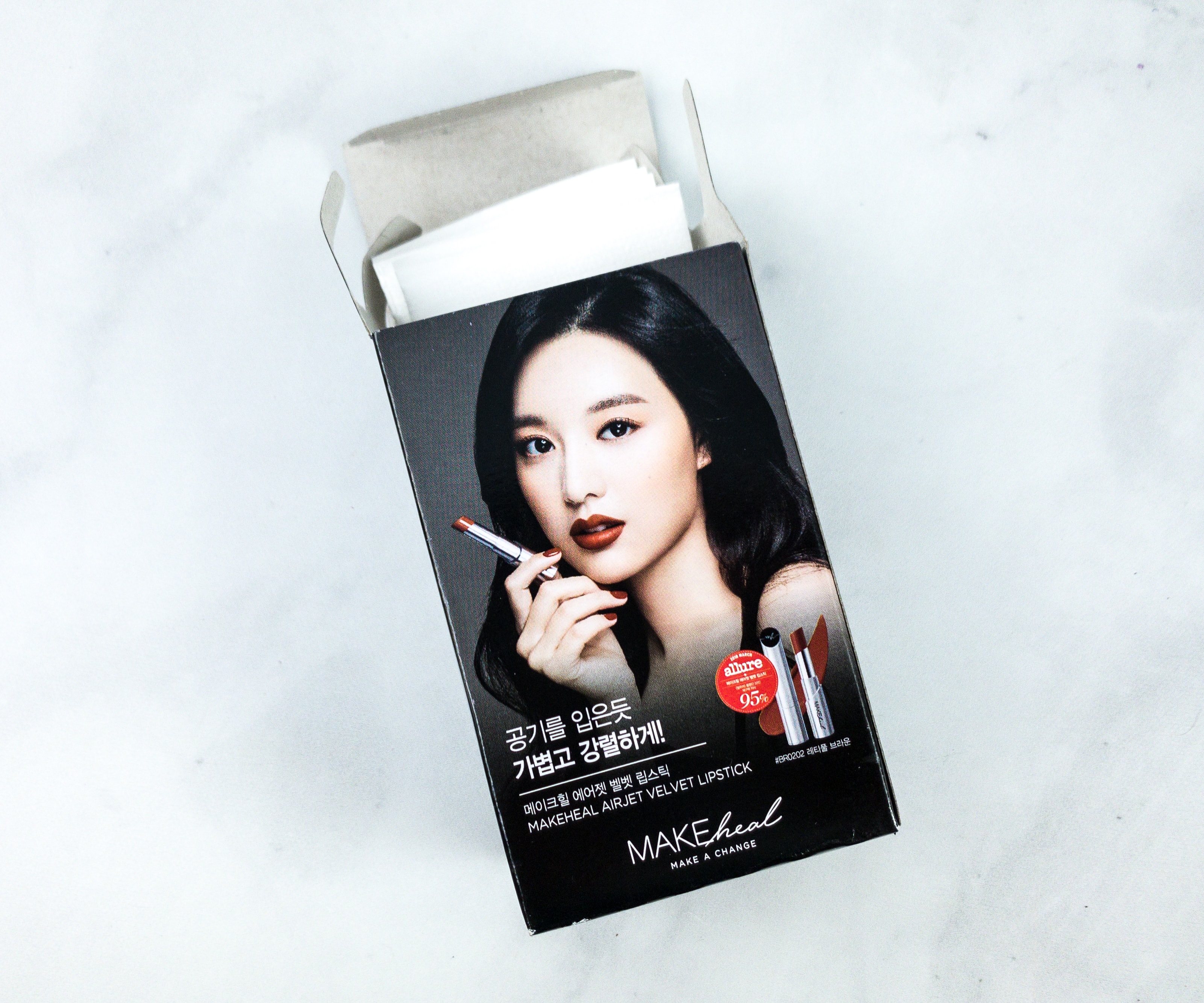 Cotton Pads. The packaging is for MakeHeal AirJet Velvet Lipstick but inside the box is a bunch of cotton pads.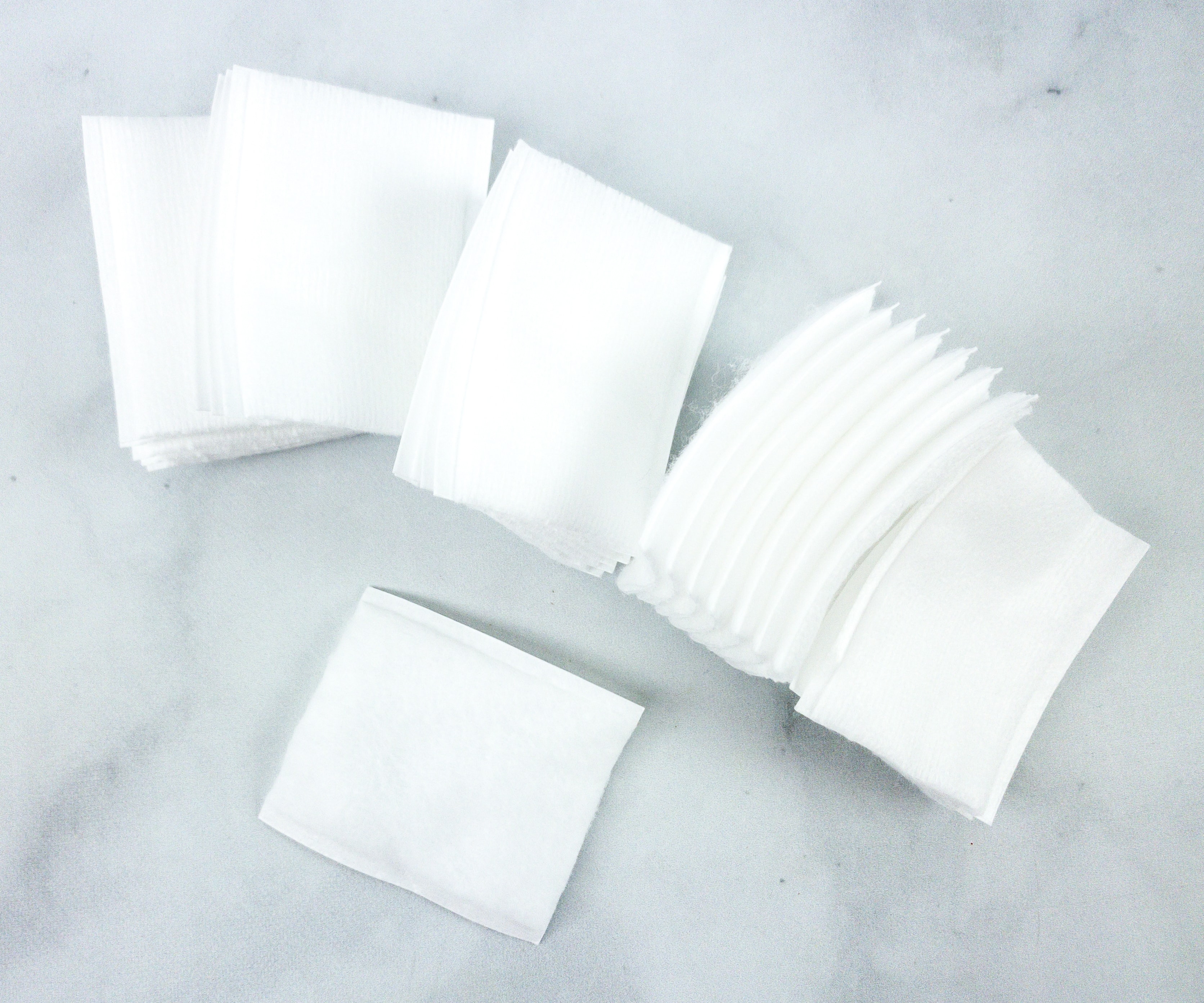 These cotton pads can be used to apply toner or even to remove makeup!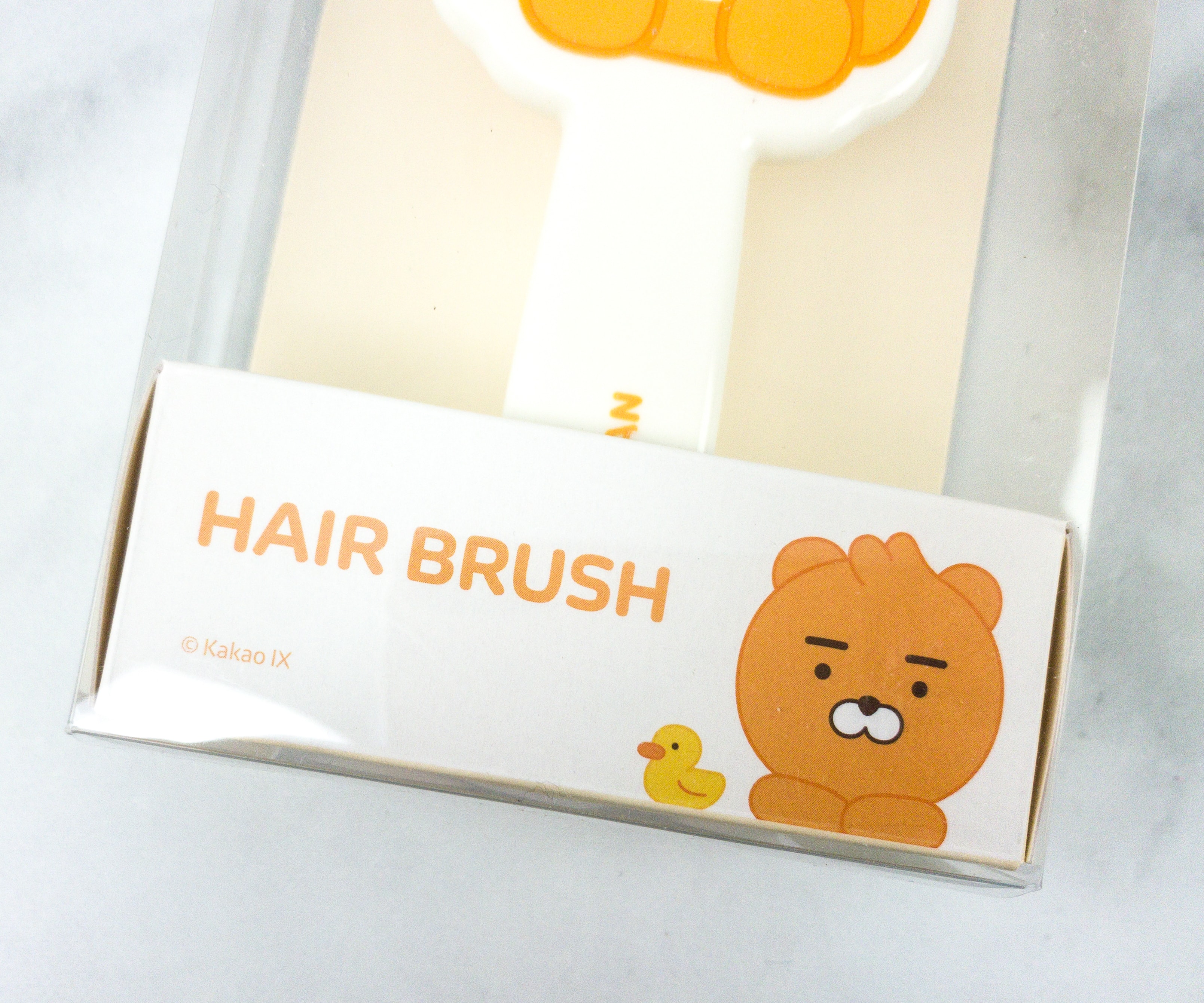 Hair Brush. This cute hairbrush features a character from Kakao Friends and it's Ryan the lion!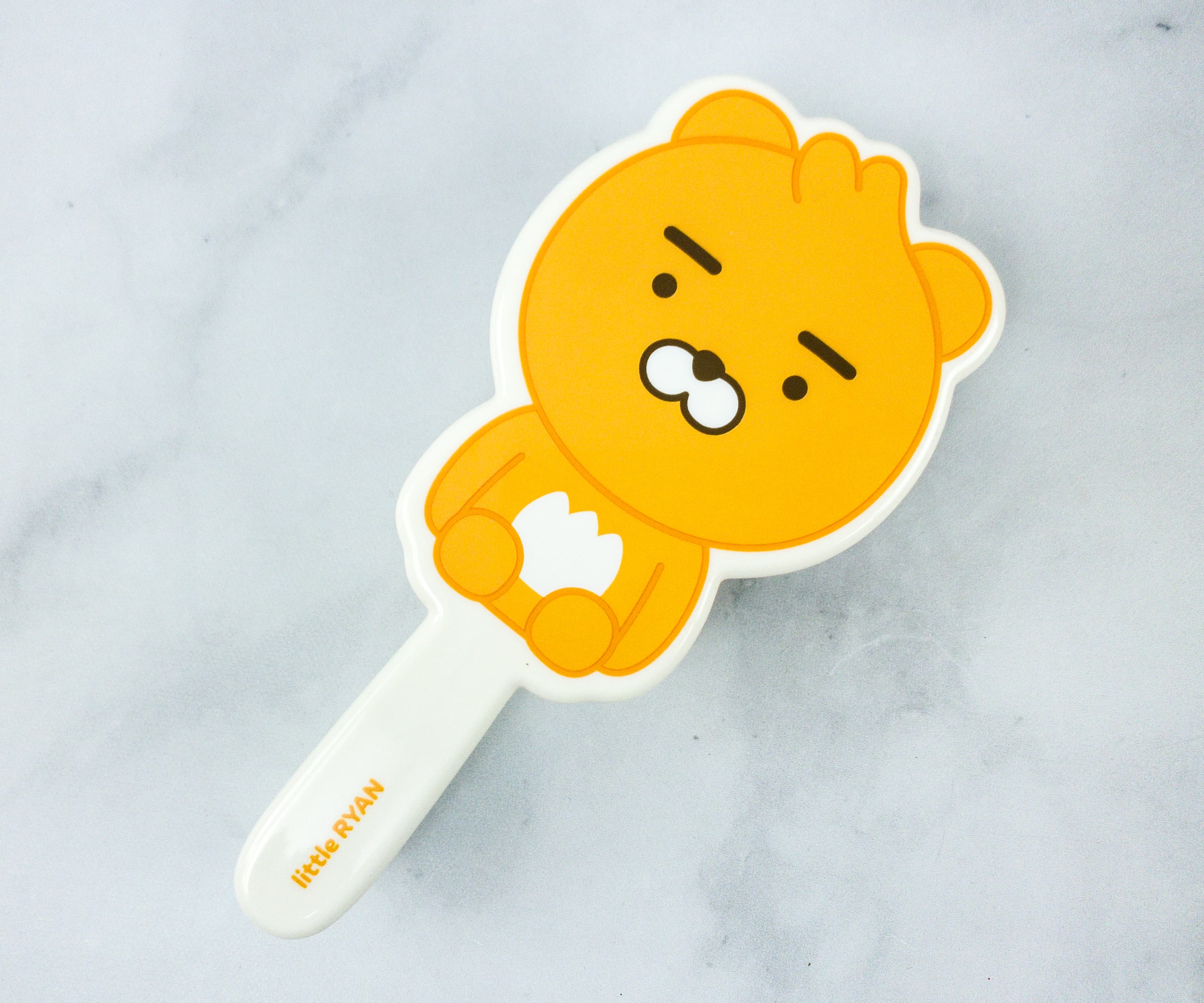 The back of the brush has the full image of Ryan. It's so cute!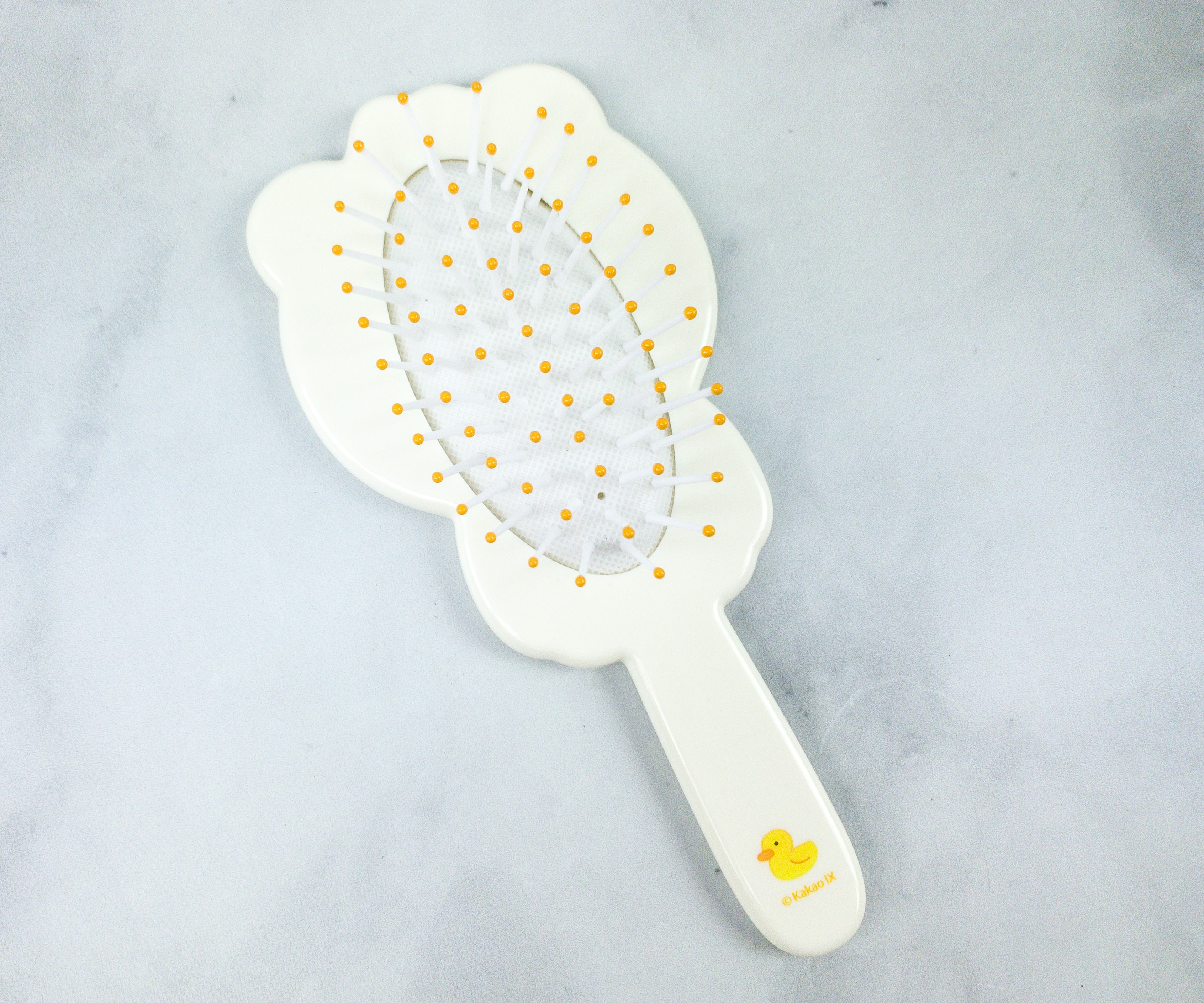 The brush itself has sparse bristles. It's quite gentle on the scalp!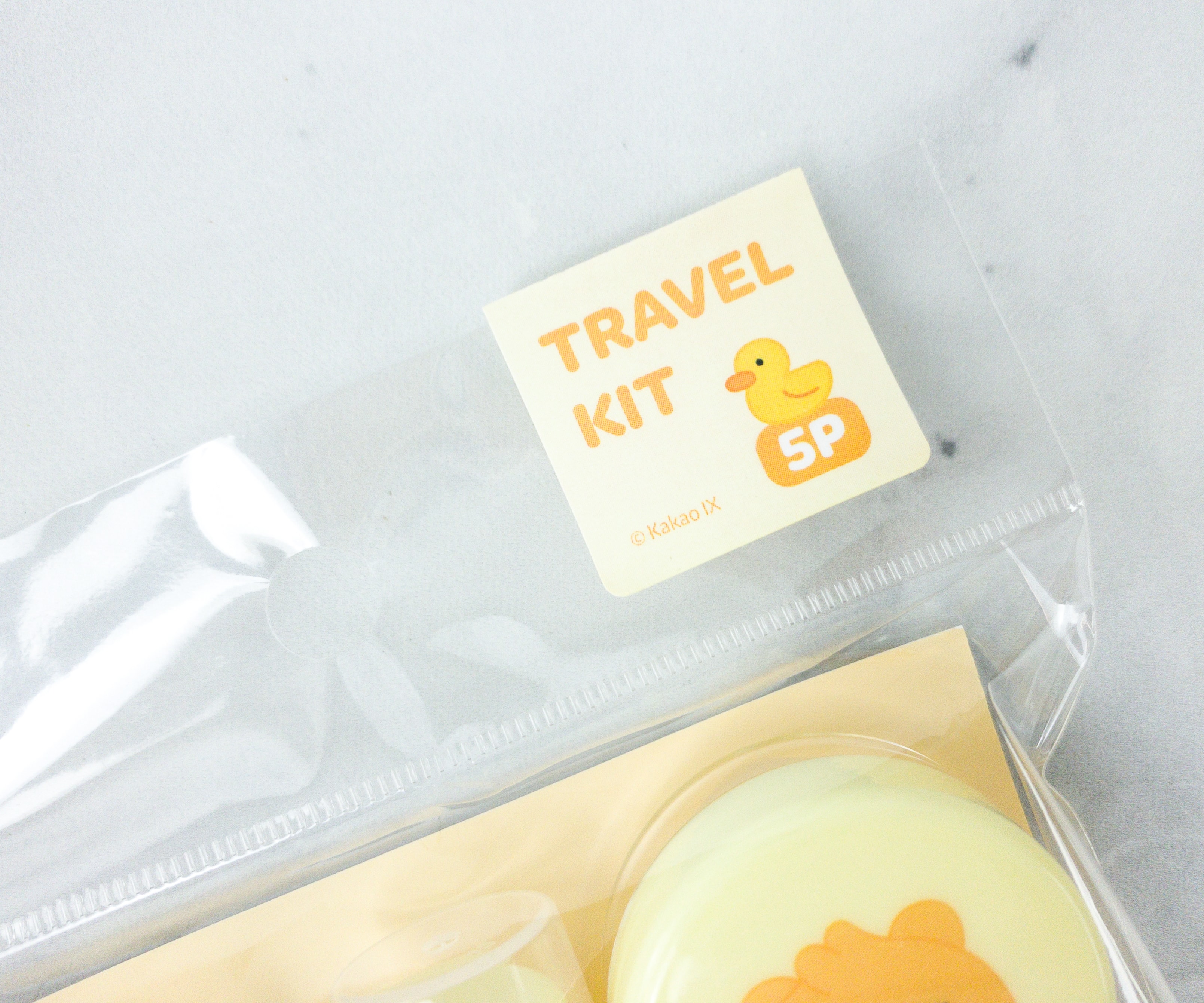 Travel Kit. There's another inclusion featuring Ryan the lion, and this time it's not just one item but a whole travel set!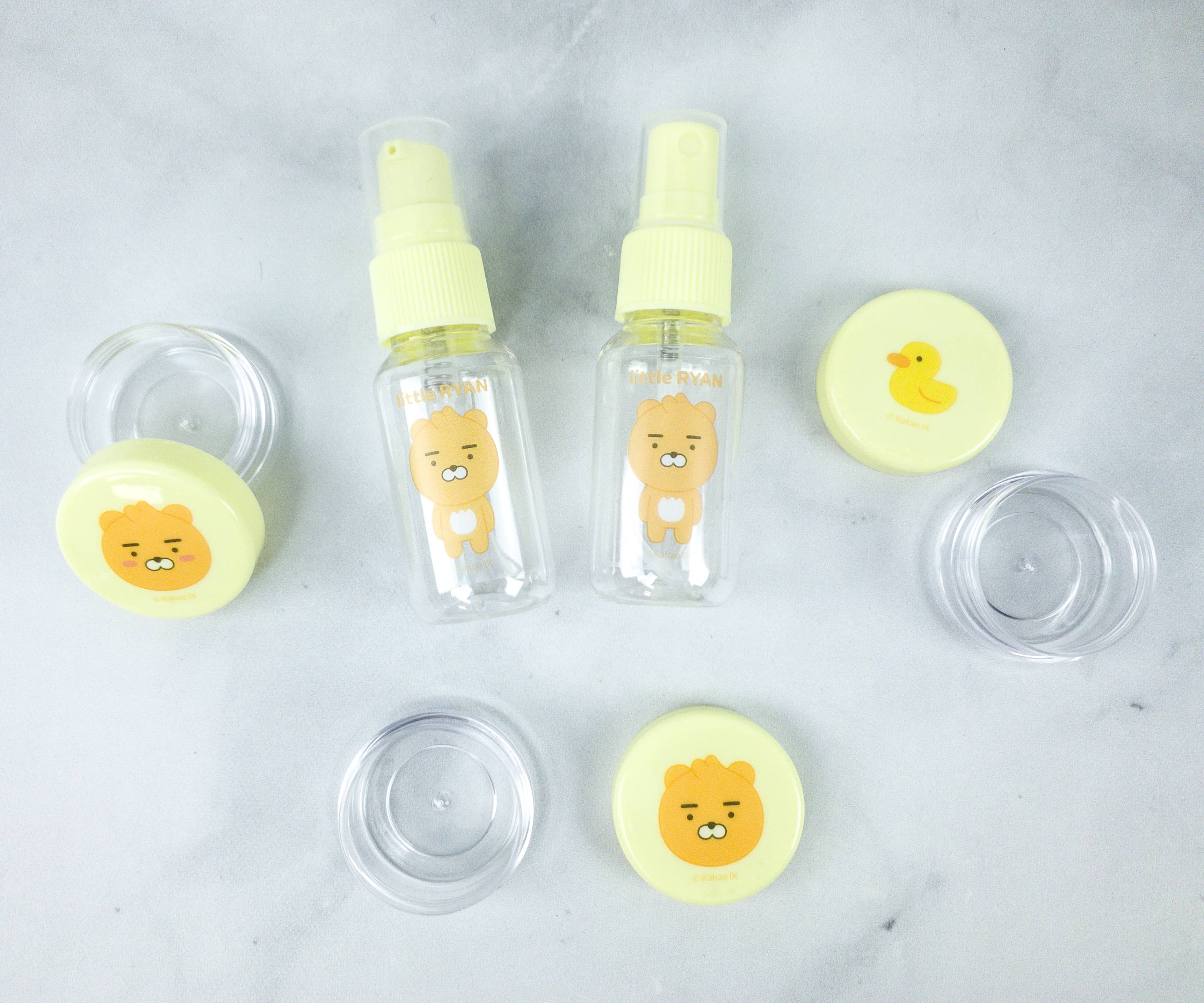 There are 3 small tubs where you can put different creams, plus two small spray bottles where you can put mists or toners. They're so cute and handy!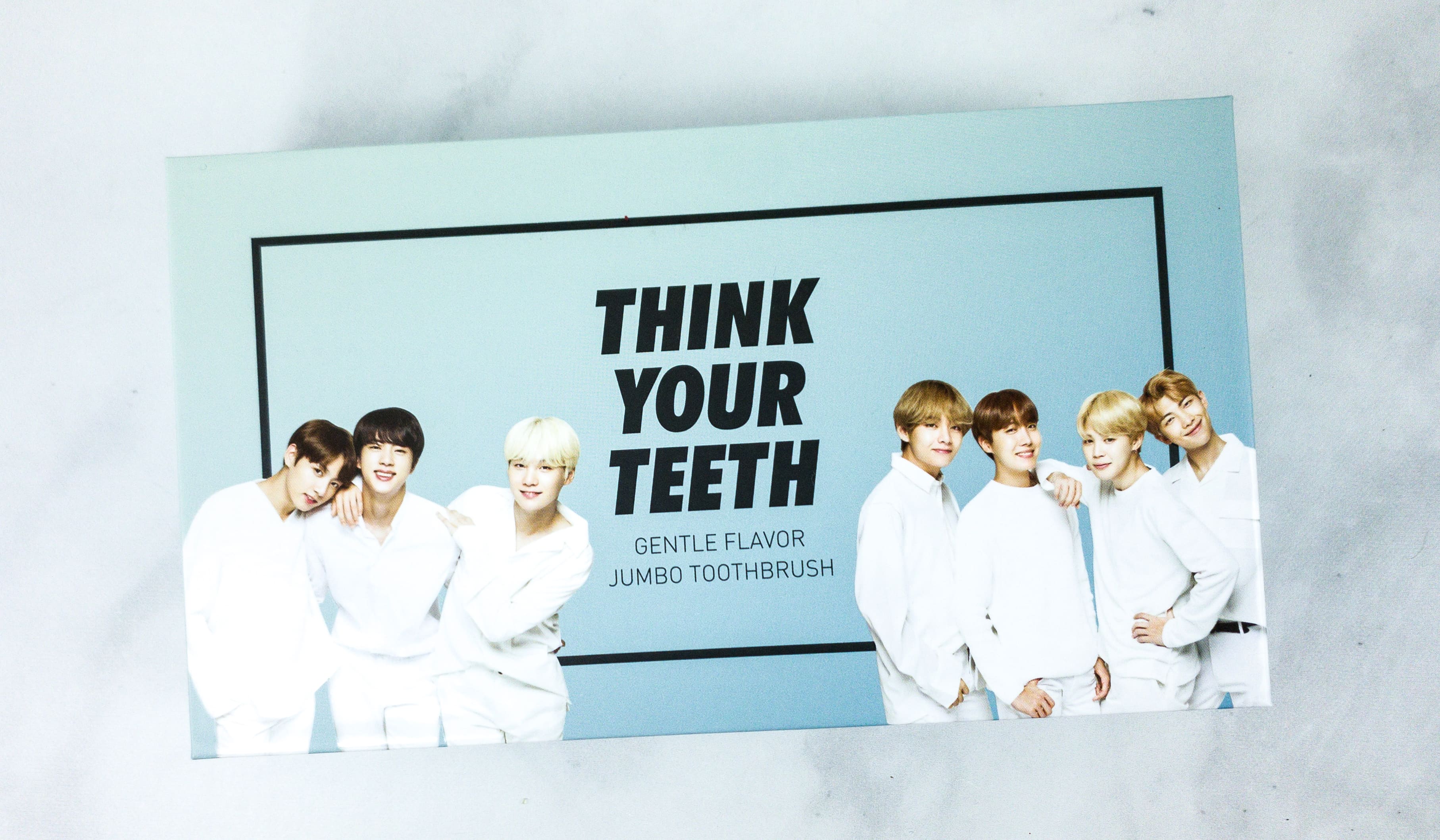 Think Your Teeth Gentle Flavor Jumbo Toothbrush ($15.38) This toothbrush set is a collaboration between VT Cosmetics and the popular Korean boy group BTS!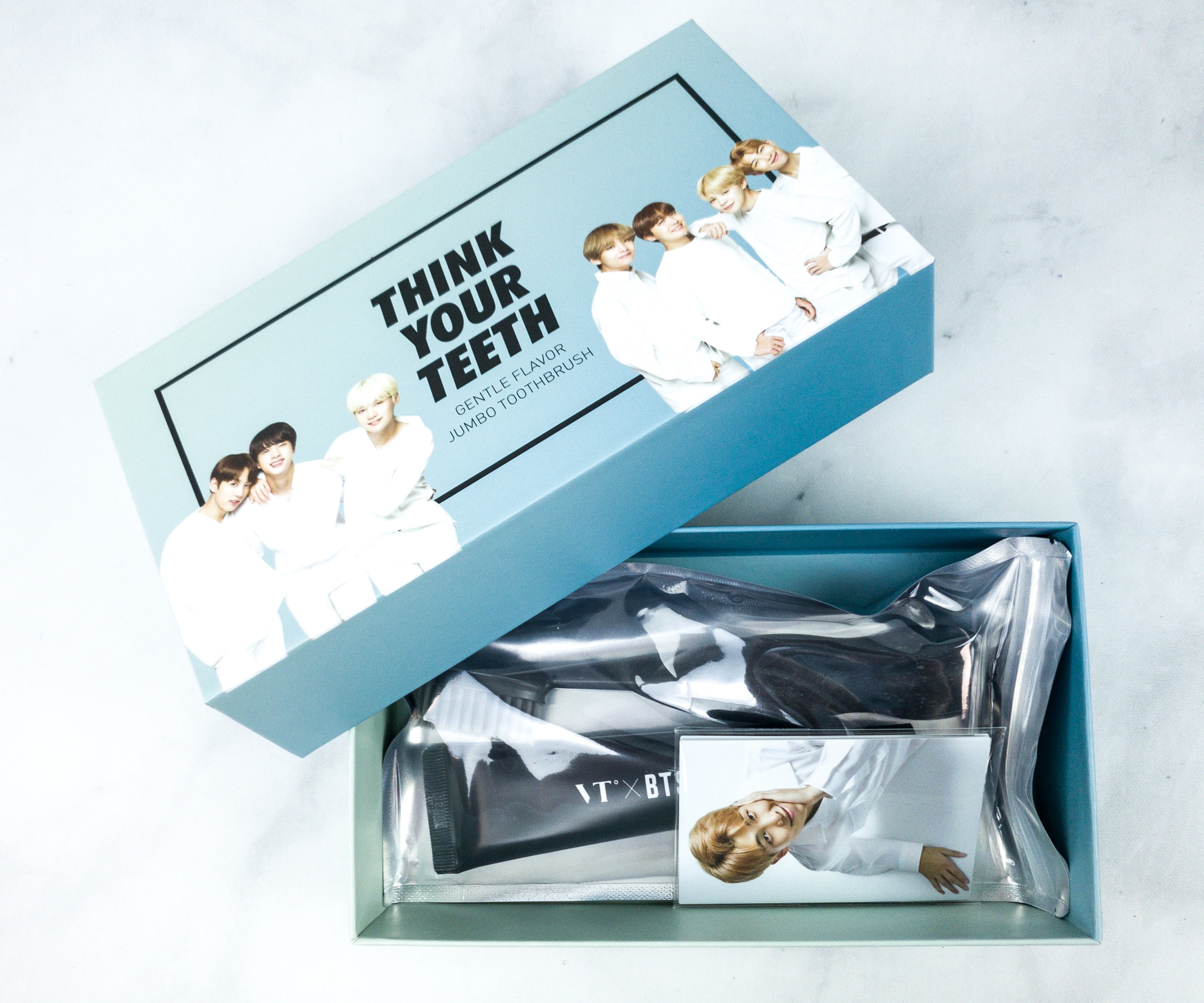 The toothbrush set came in a box, with a BTS photo on the cover. It's pretty sturdy so you can keep it for storing other trinkets.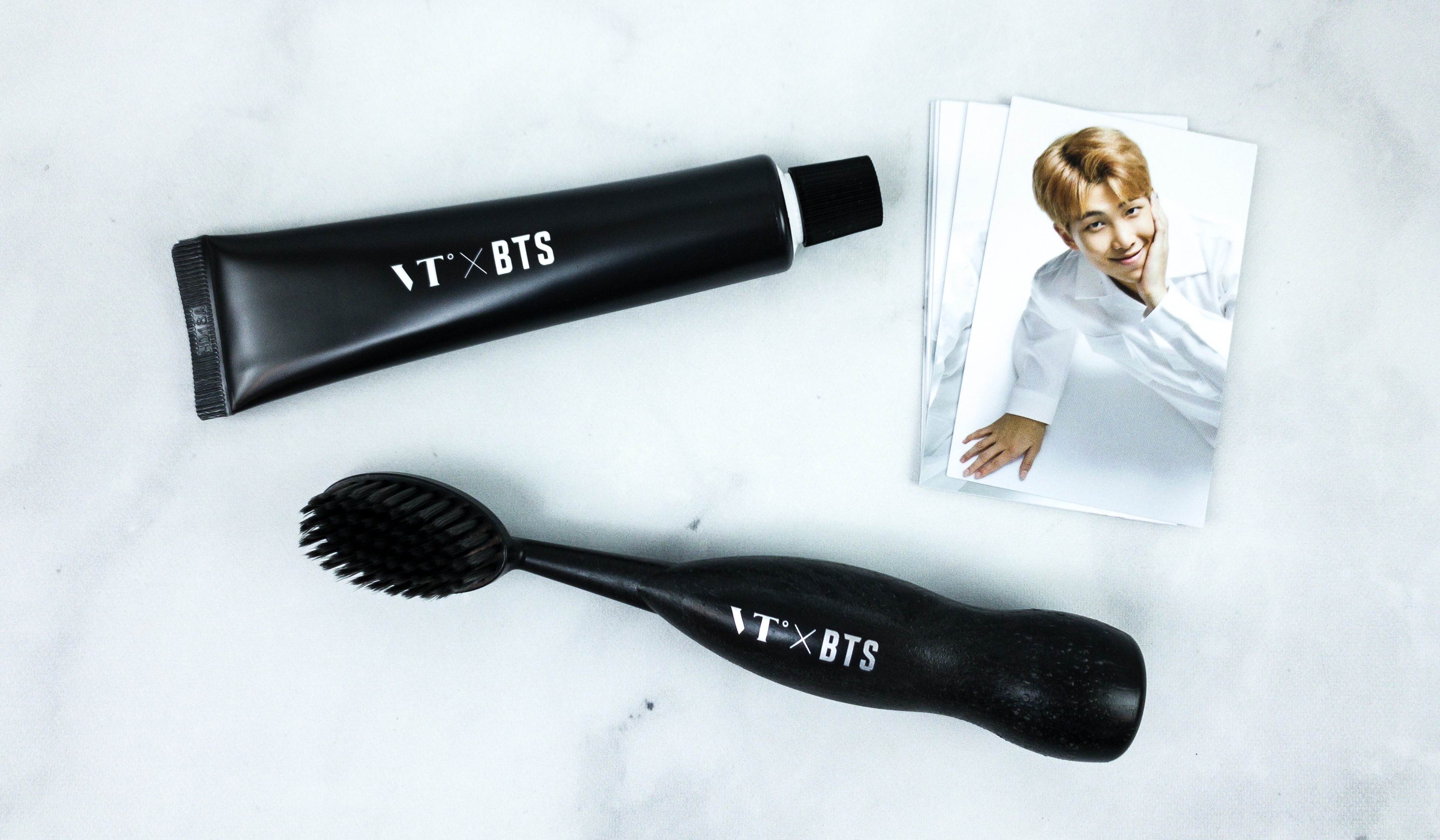 The set includes a toothbrush, a tube of toothpaste, and a set of BTS photocards. The toothbrush color may vary per subscriber. We got black!
The toothbrush itself is huge and wide, with soft bristles that are easy to clean. If you don't want to use it for your teeth, you can use it for cleaning your tongue instead. By the way, the included toothpaste goes well with this toothbrush and it smells good!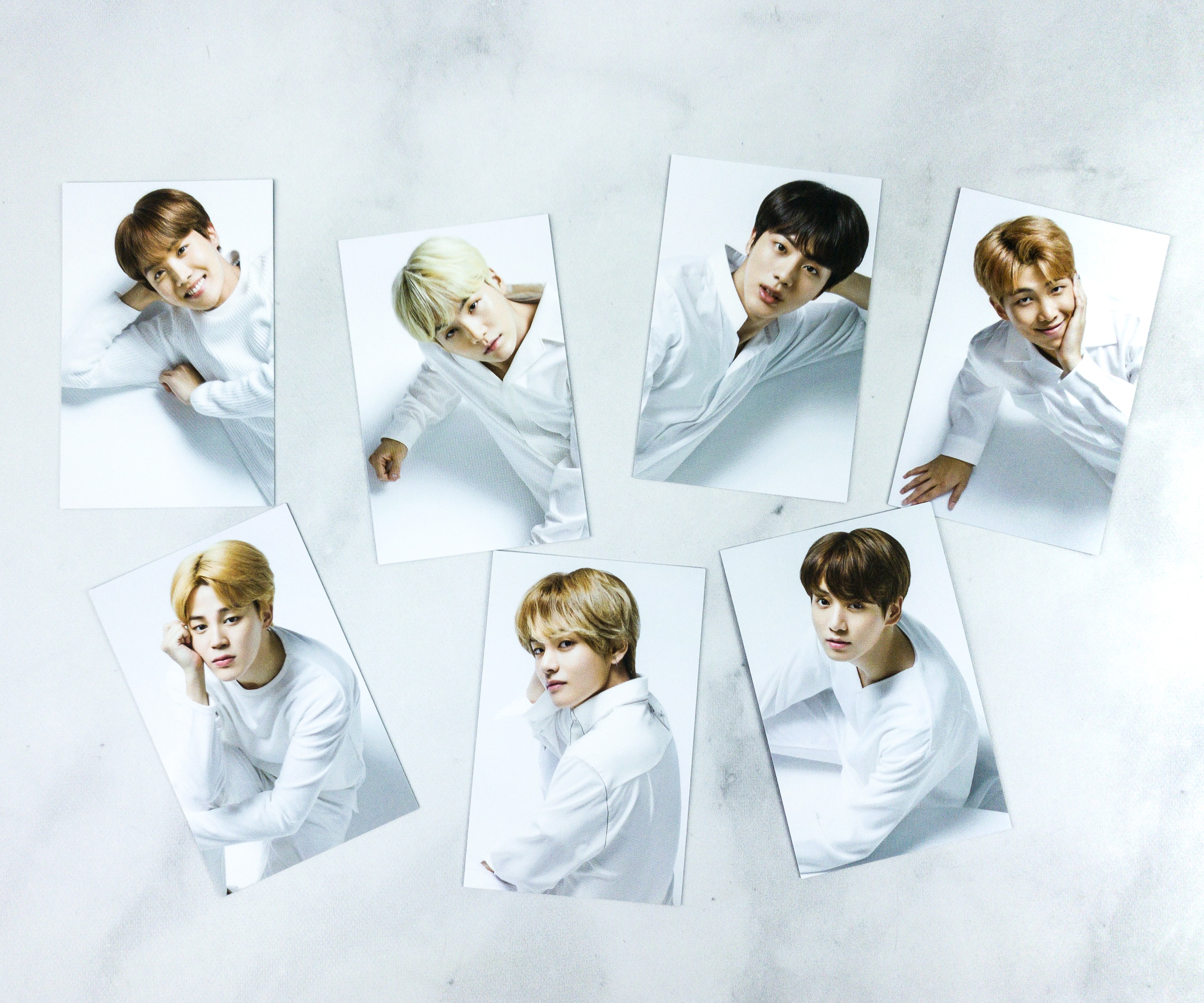 There are 7 photocards in total, and each photocard features one BTS member. The photocards are high-quality!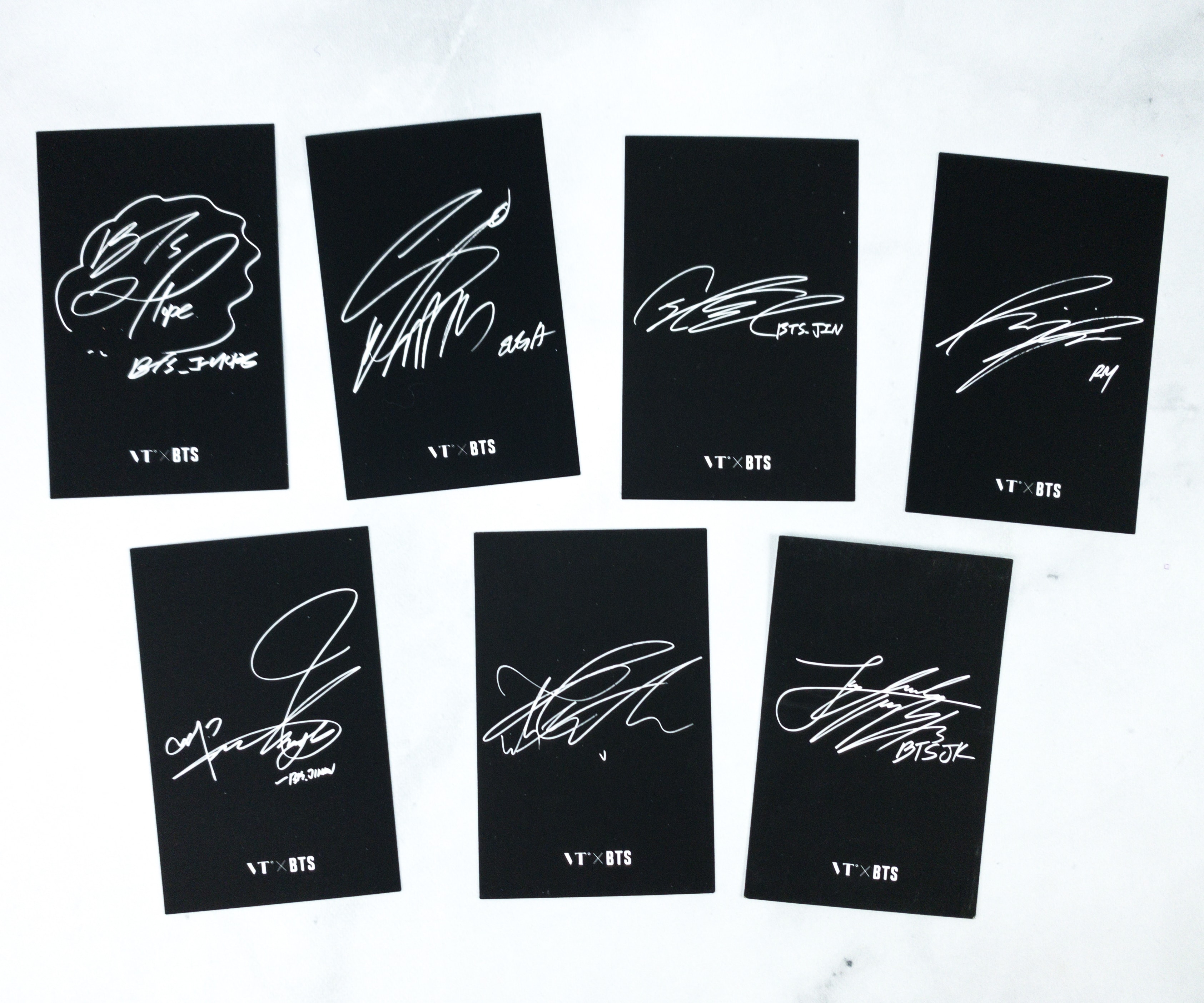 At the back of each card is the autograph of the member. These photocards are great collectibles for ARMYs!
BubbleEraser Pads Accu TeaTree. These cleansing pads are infused with tea tree, which is great for those who have acne-prone skin as it is rich in anti-inflammatory and anti-microbial properties.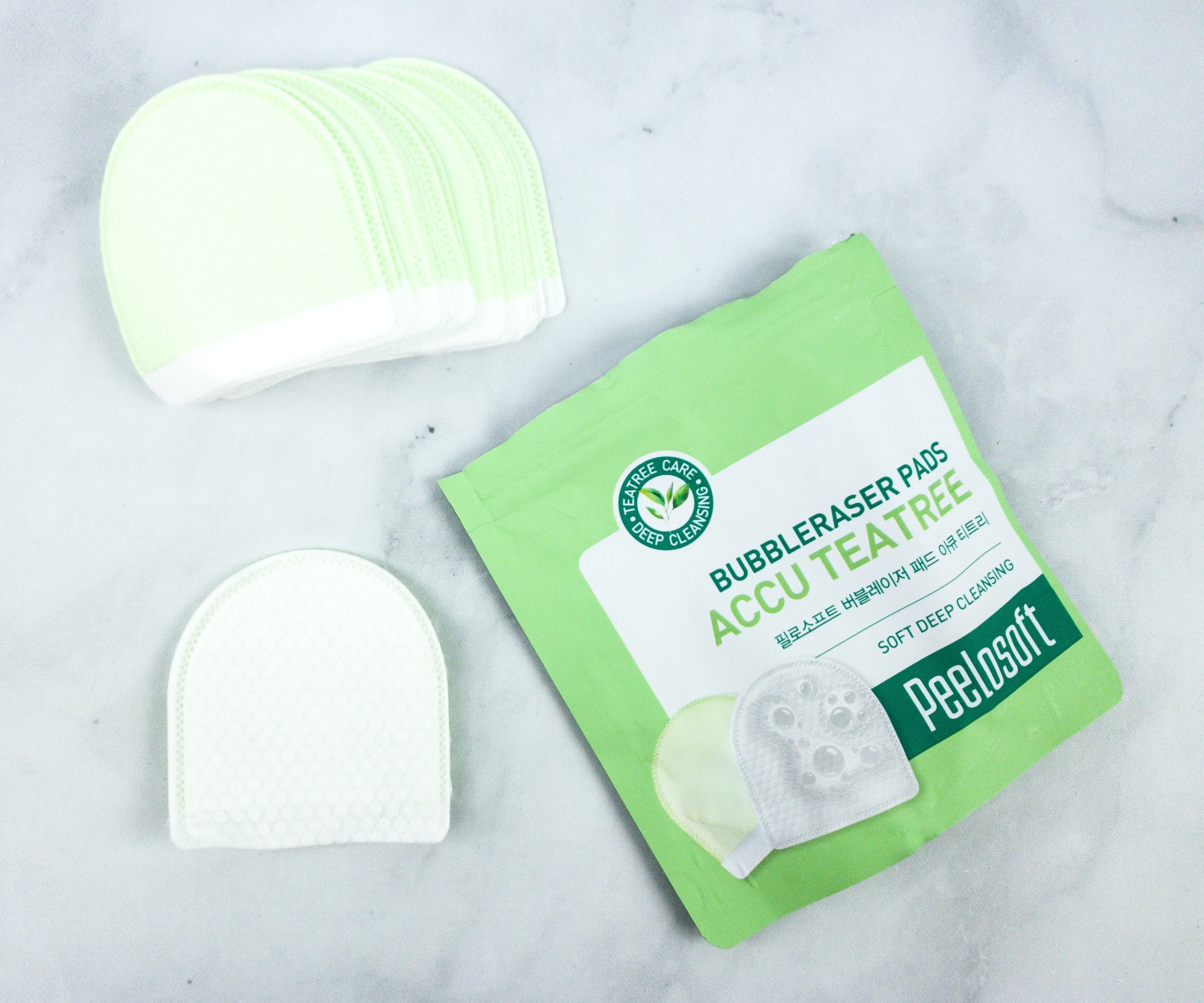 They are gentle on the skin and they also help remove blackheads and whiteheads. Each pad is good for one use.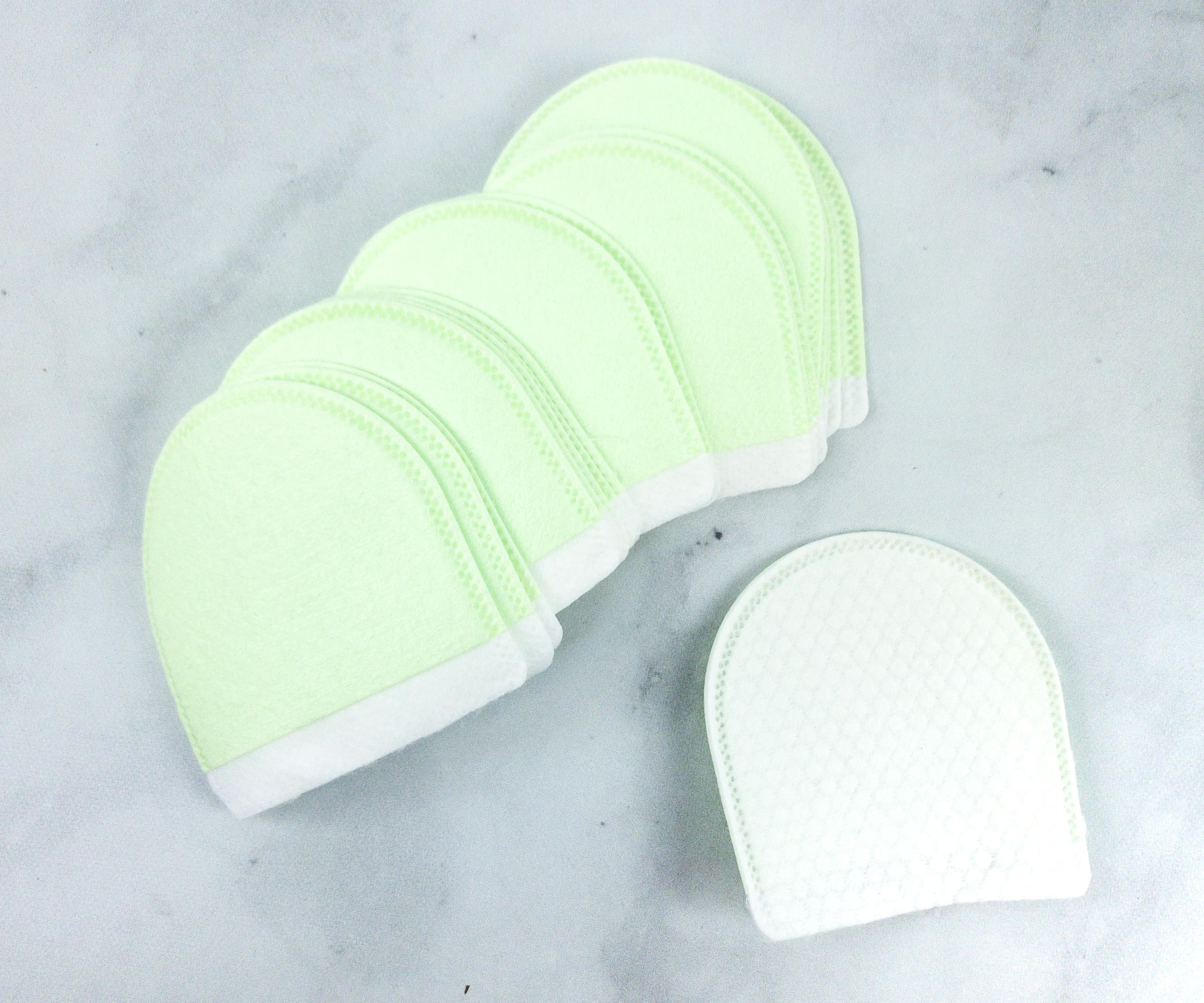 They look like mittens and you can insert your fingers inside. It's ideally used on damp face, and you should also wet the pad prior to using. The embossed side is for cleansing, while the plain side is for improving skin texture.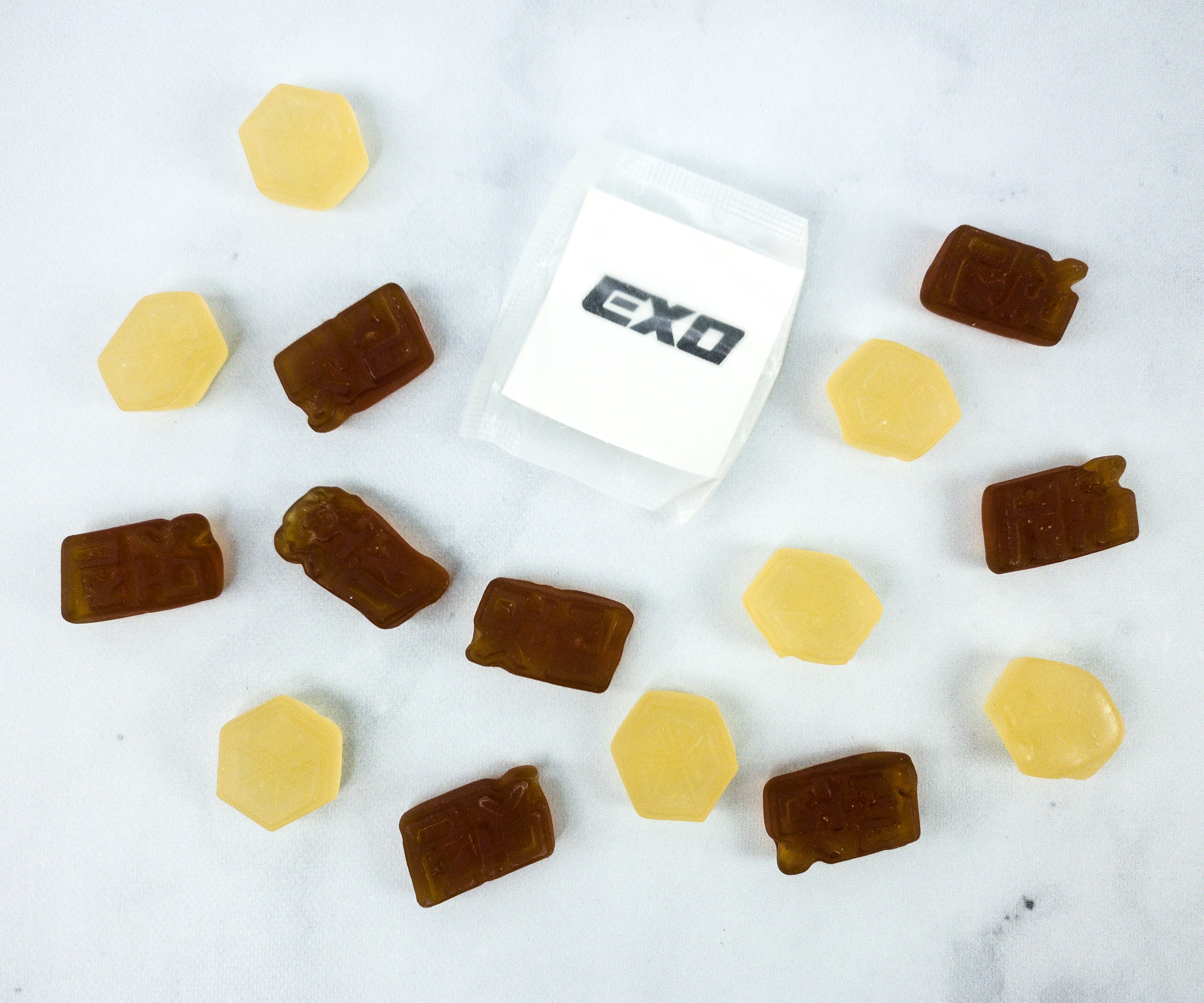 EXO Jelly. Subscribers will get either EXO Jelly, NCT Jelly, or Red Velvet Jelly, which are all inspired by SM Entertainment's Kpop groups. We got EXO Jelly and they are lemon-cola flavored! Each piece is chewy and flavorful, we loved munching on them! Also included is a tattoo sticker featuring the group's name.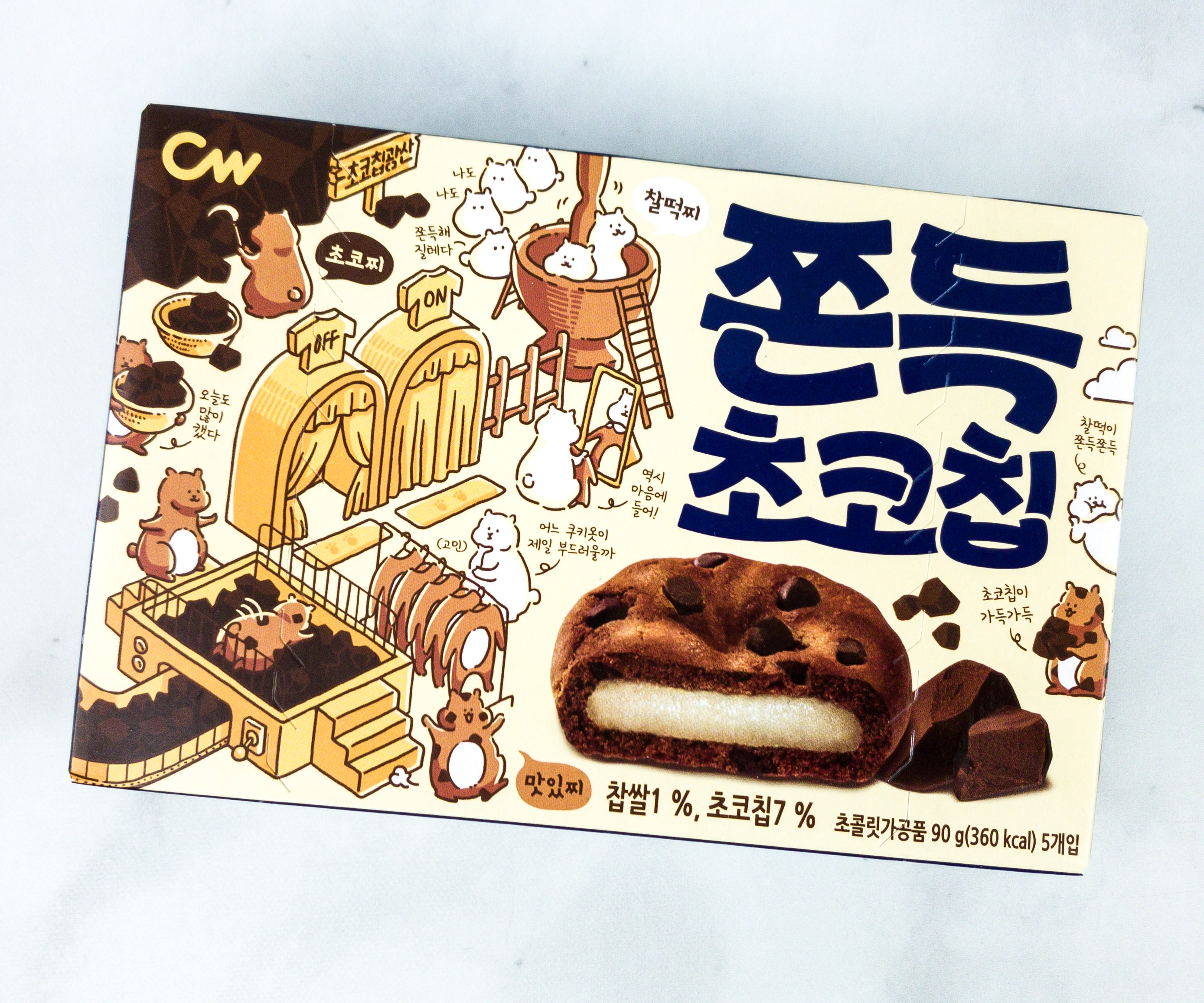 Cheongwoo Food Chocolate Chip Cookie. These yummy cookies are a hybrid of Korea's traditional rice cake and the ever famous chocolate pie!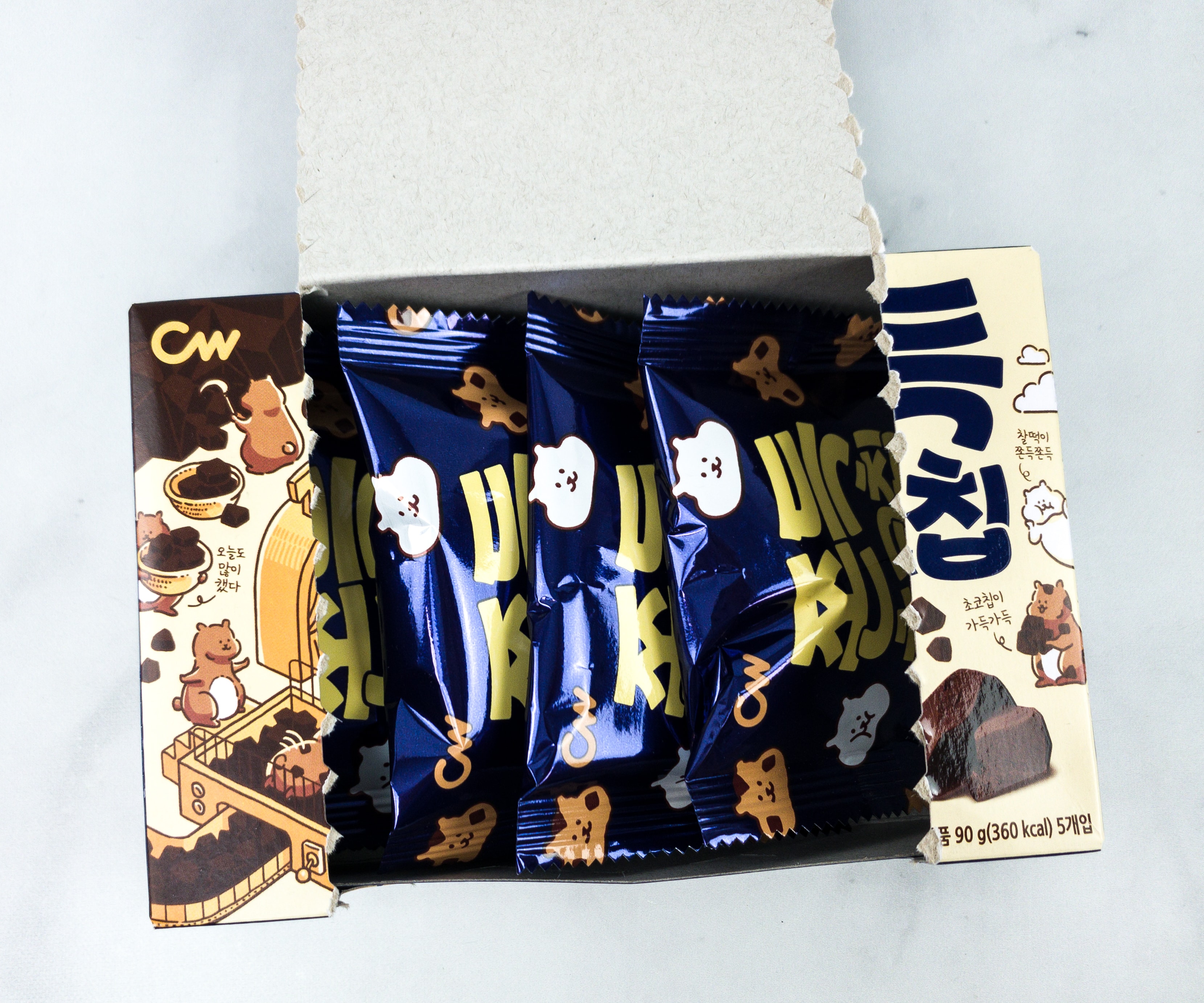 They were individually wrapped in the box, making them great for sharing.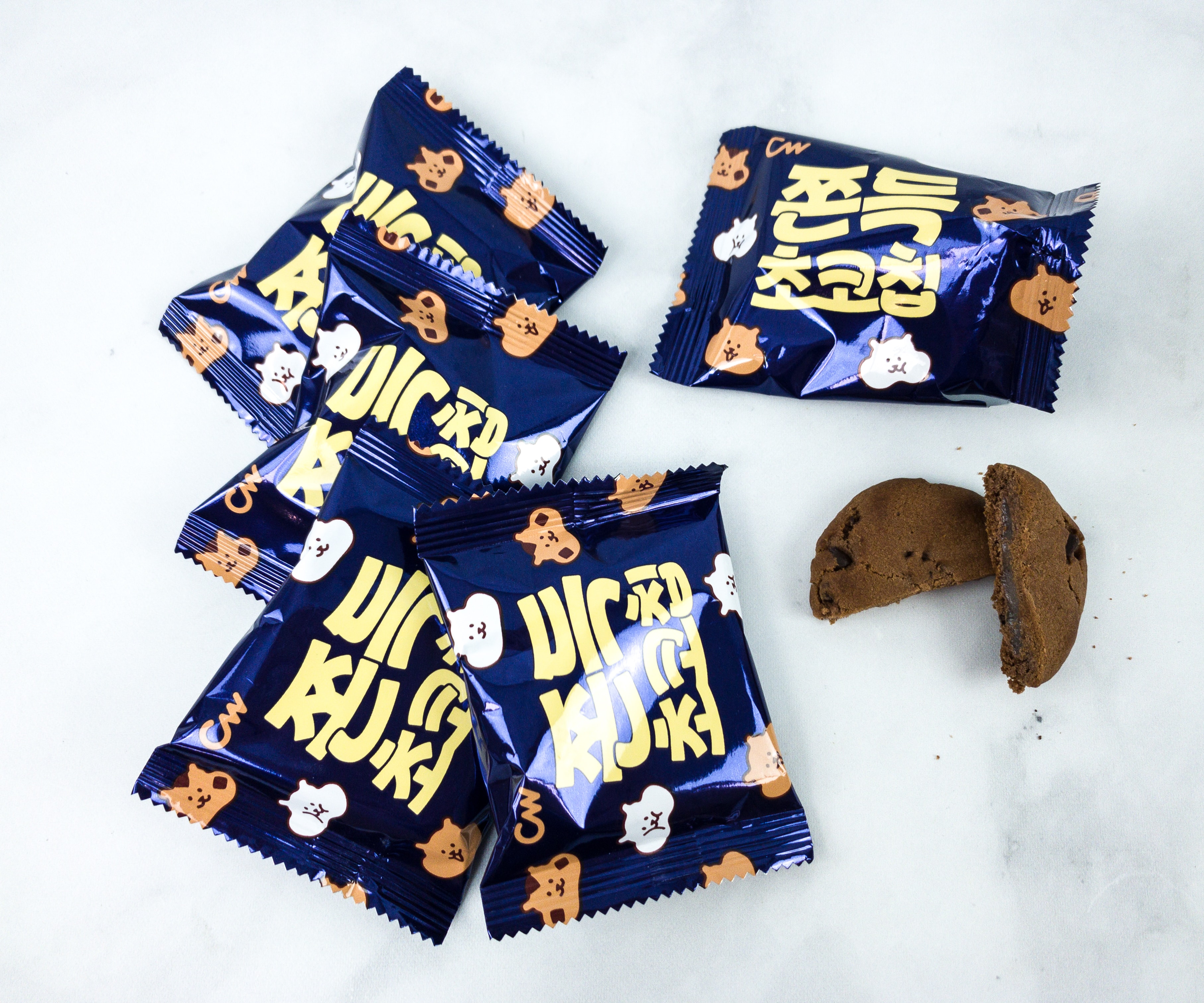 These chocolatey cookies are great for pairing with milk for a filling snack!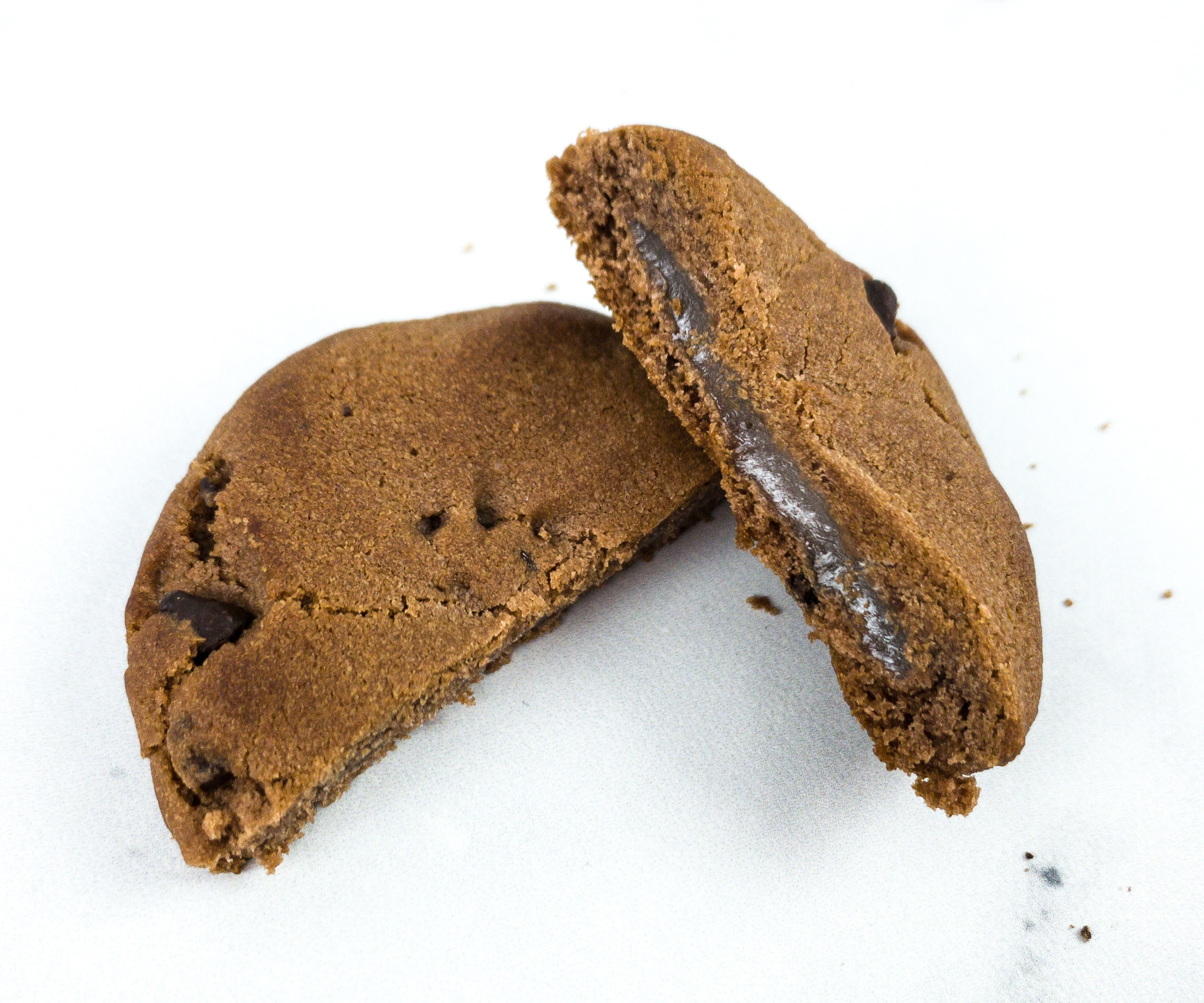 The outside looks like ordinary moist cookies, but the center is made with chewy glutinous rice. There are also dark chocolate chips throughout the cookie that makes it extra yummy!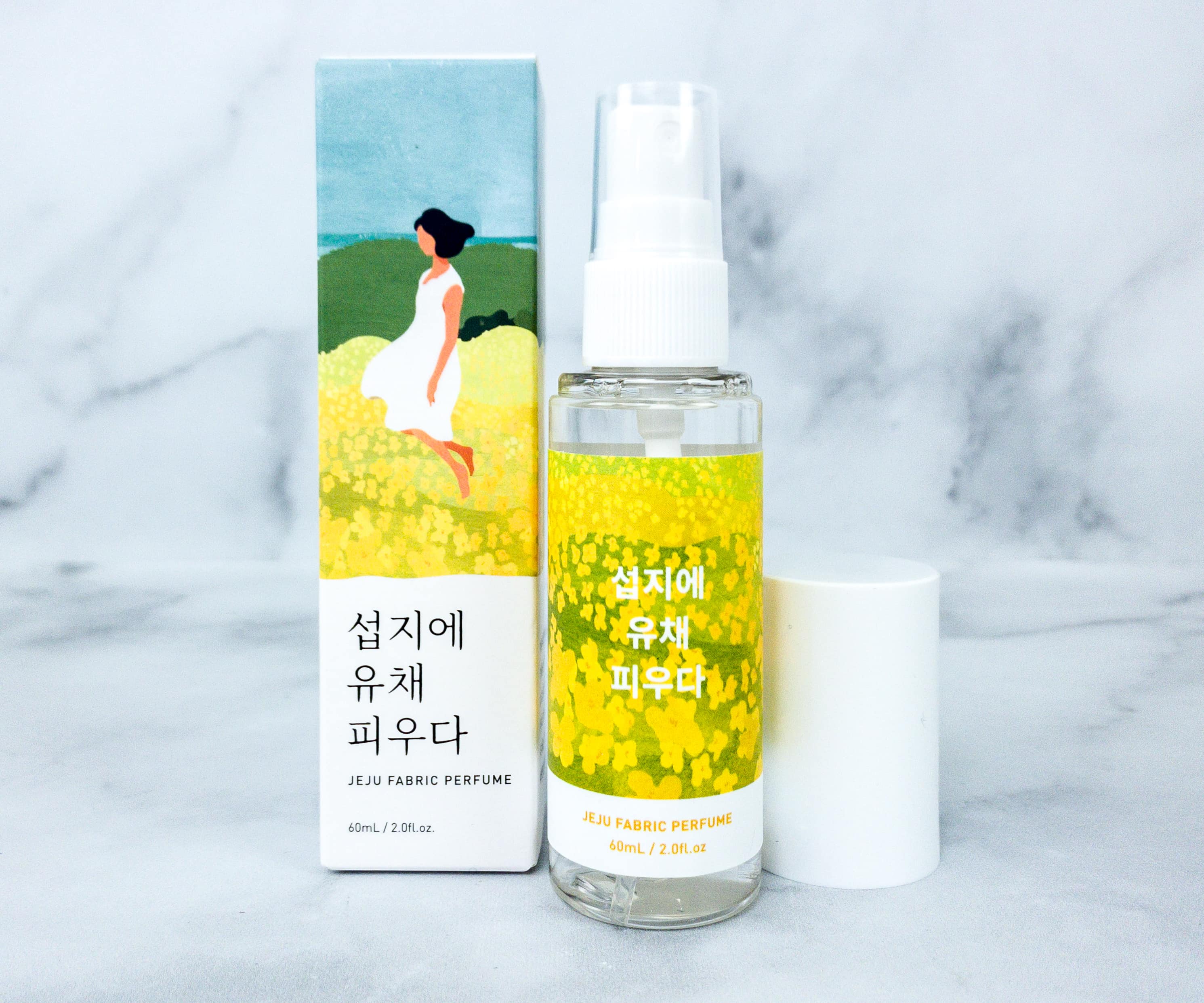 Jeju Fabric Perfume. Subscribers will get this fabric perfume in random variants. We got Canola Blooms, which has a sweet and floral scent. It's made with natural ingredients and I love that it's not overpowering. You can spray it on your clothes, and it also works as a linen spray that deodorizes linens, towels, and other fabric items at home.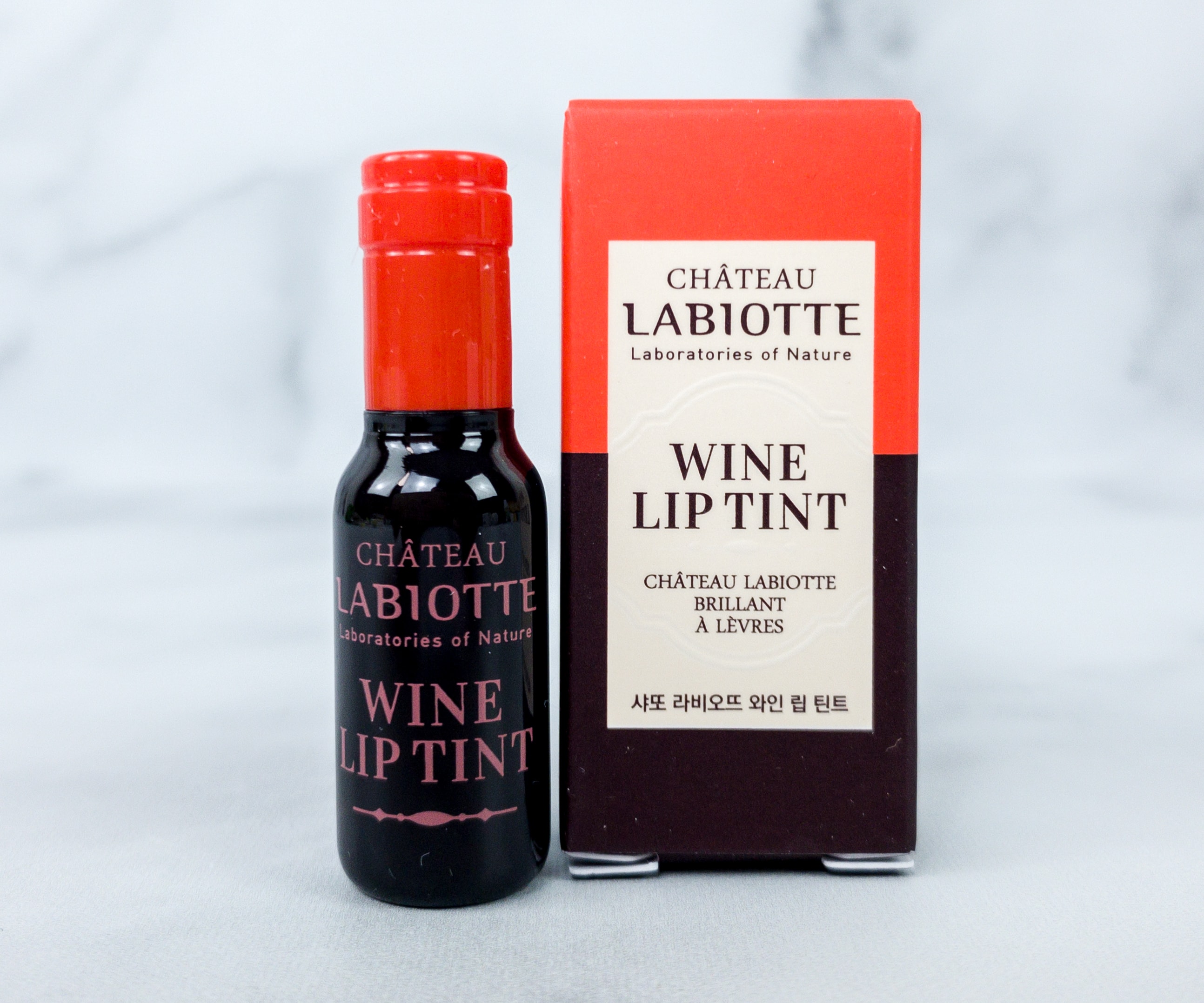 Château Labiotte Wine Lip Tint. It's a lip tint in an adorable wine bottle-inspired packaging! The shade I got is bright red, perfect to apply on days when you're too lazy to put on full make-up but still want to look fresh. The lip tint formula is light and non-sticky, so I didn't have any problems putting it on. The color payoff is good and it also lasts long!
Balit Vitamin of Skin Firming Cream. This facial cream promises to help keep the skin firm and hydrated. The packaging doesn't come with an ingredients list though.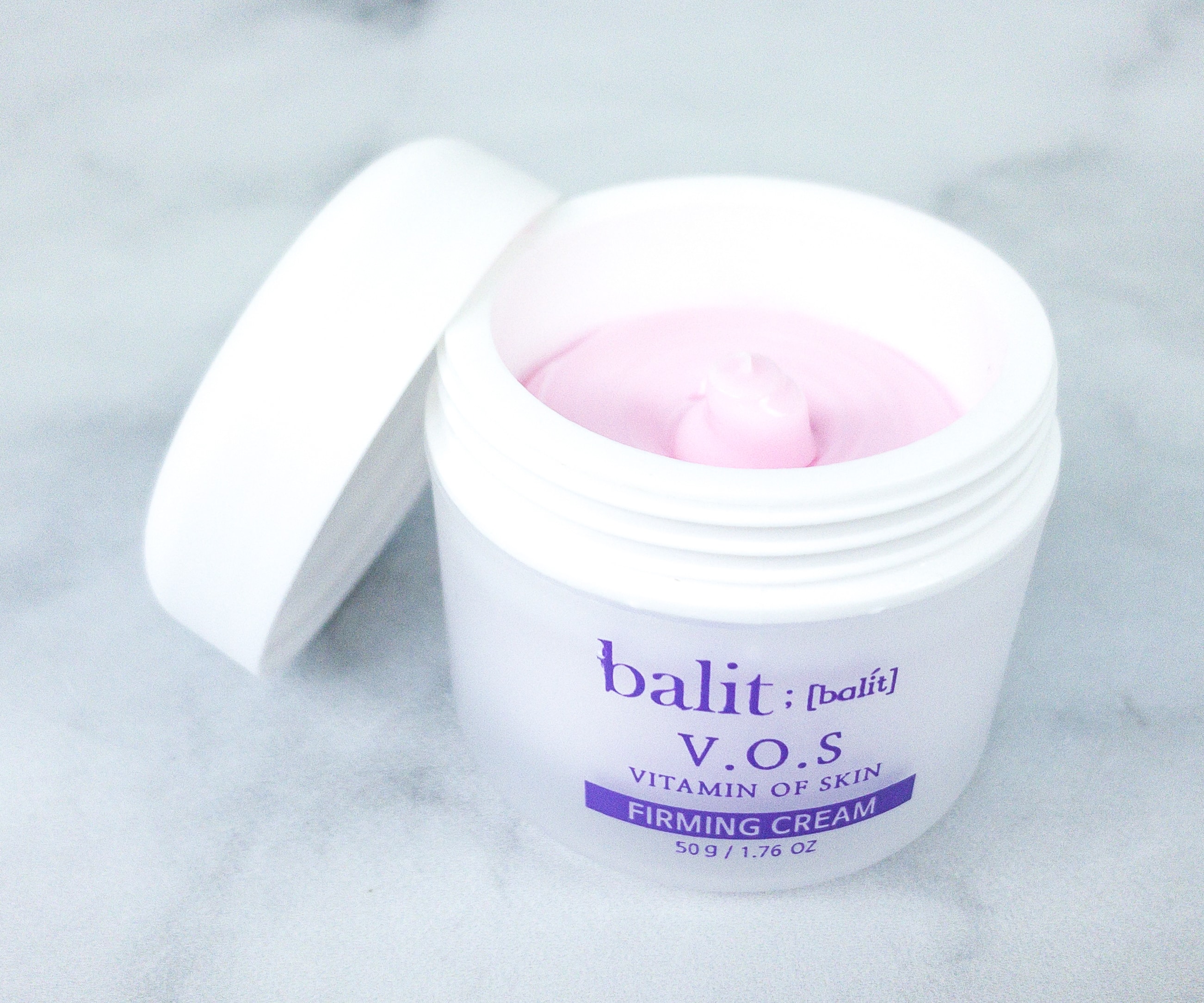 The cream has a pink hue but no worries because it doesn't leave any residue on the skin. It also smells good!
There's a bonus item this quarter. Subscribers will receive a poster featuring one random member of the Korean boy group SEVENTEEN.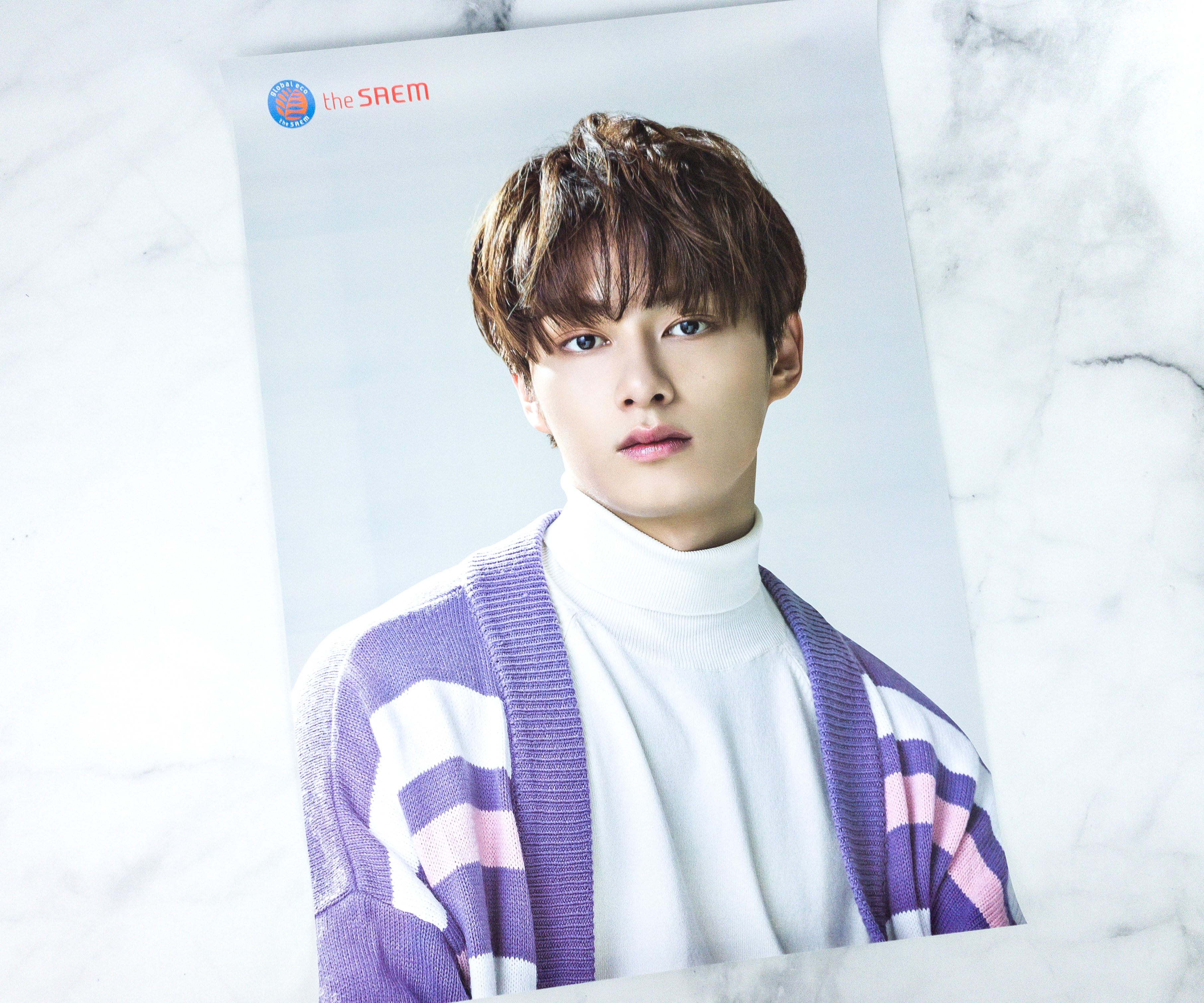 We got Jun, the group's lead dancer!
The long wait for Daebak Box is worth it! We're so impressed with the goodies they send, which is always a nice mix of hard-to-find Korean lifestyle items, Kpop merchandise, and even Korean snacks. Our favorite from the Spring box is definitely the chocolate chip cookies! They're tasty, chewy, and filling, and they were a hit with kids as well. Kpop fans will also love this box because there were a couple of Kpop merchandise, one featuring BTS and the bonus poster featuring SEVENTEEN members. I also like the fabric spray because it smells so good! It easily deodorizes any room at home and it also works on clothes. If you love Korean goodies and you want to get only the premium ones, Daebak Box is for you! They surely give K-fans something new to look forward to every quarter!
What do you think of the Daebak Box?