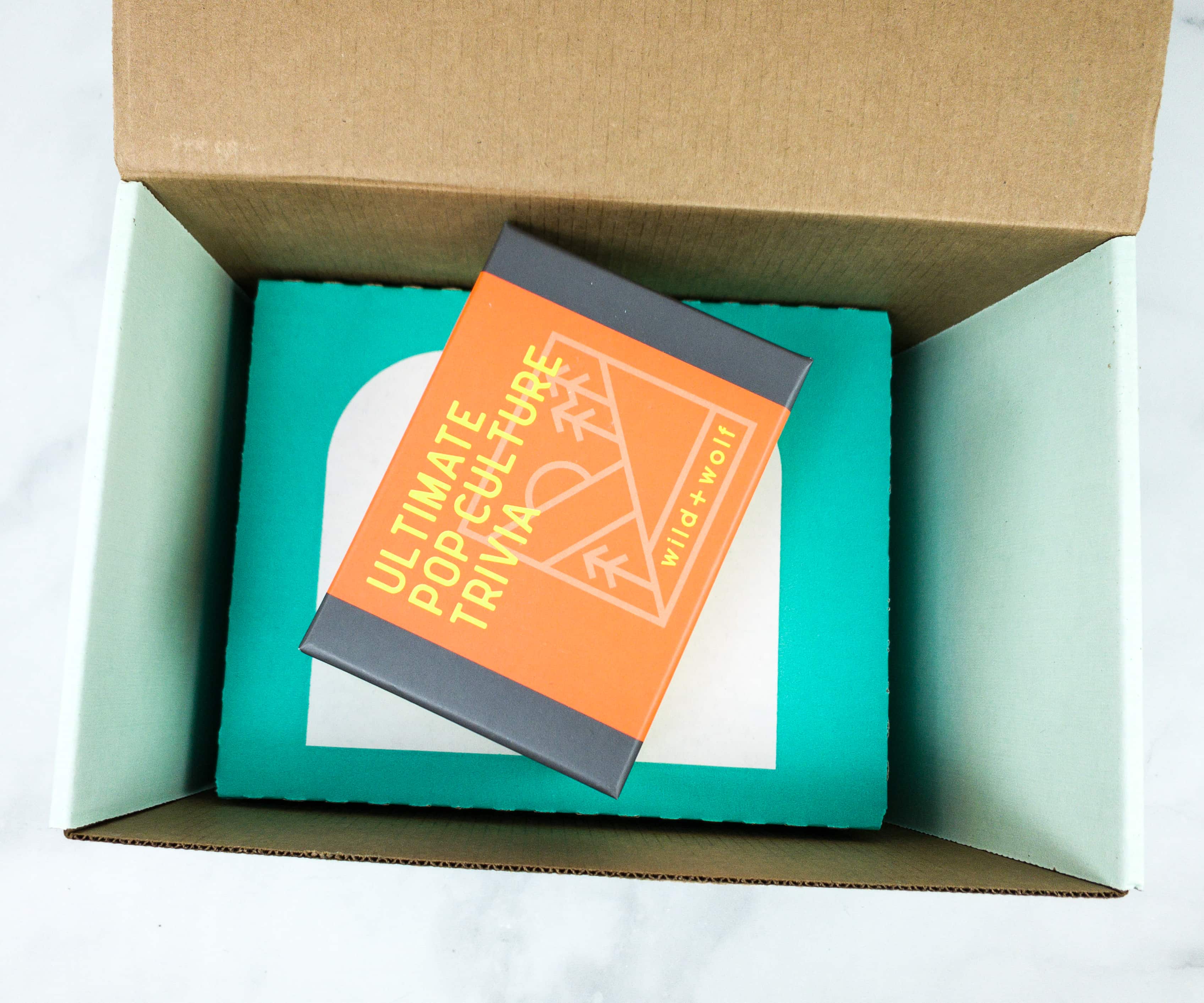 Birchbox Grooming is a monthly grooming and lifestyle subscription for men. In every shipment, you'll receive 3-4 sample items that are smaller versions of what you can order from the Birchbox site. There are two versions – Birchbox Grooming Plus for $20 per month that includes a full-size lifestyle item, or regular Birchbox Grooming for $10 per month with no lifestyle item.
This is a review of the Birchbox Grooming Plus $20 per month box.
DEAL: For a limited time when you subscribe to Birchbox Grooming use one of the codes above to score a freebie!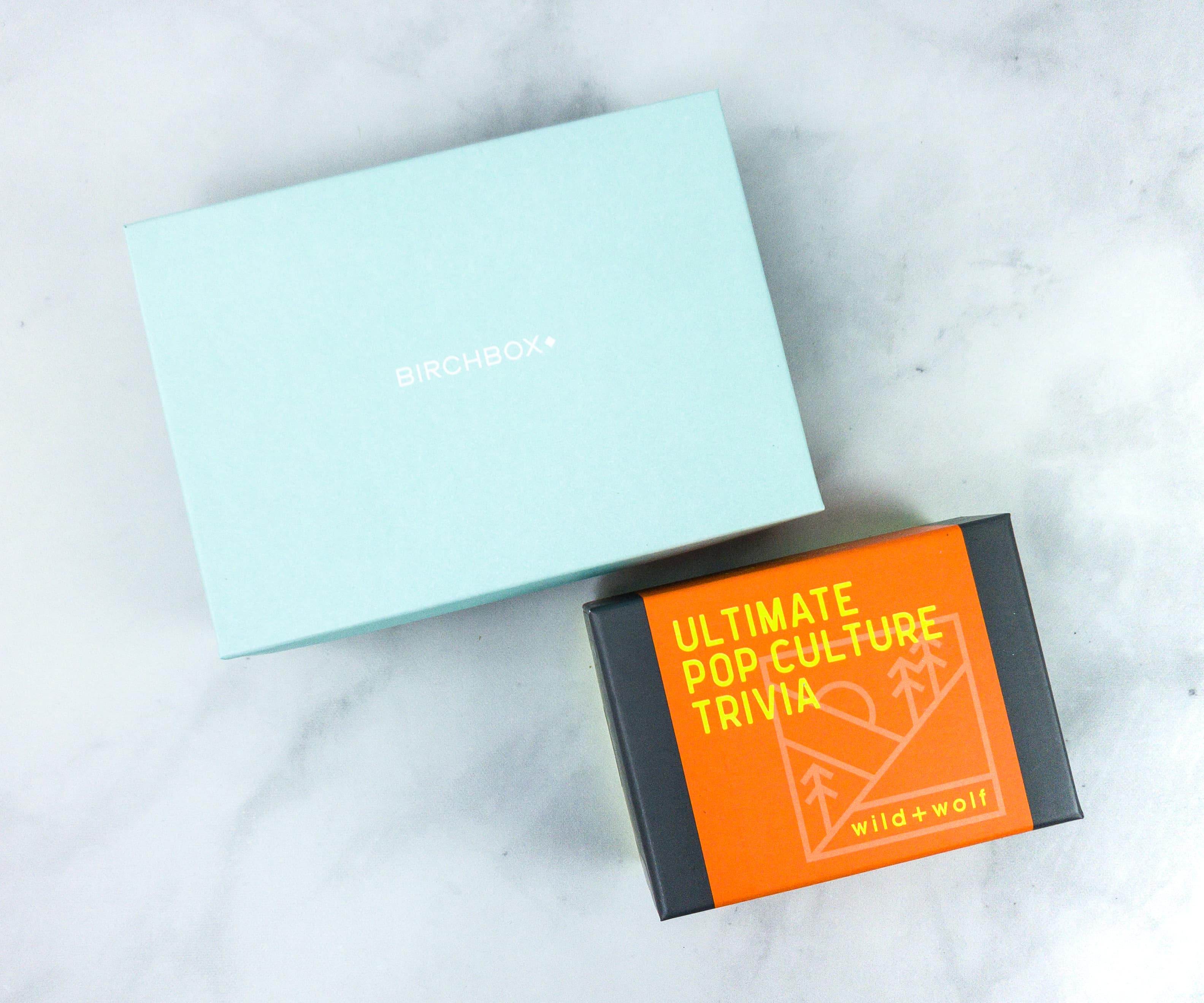 The monthly lifestyle item often doesn't fit in the sample box. This month's lifestyle item is from Wild + Wolf.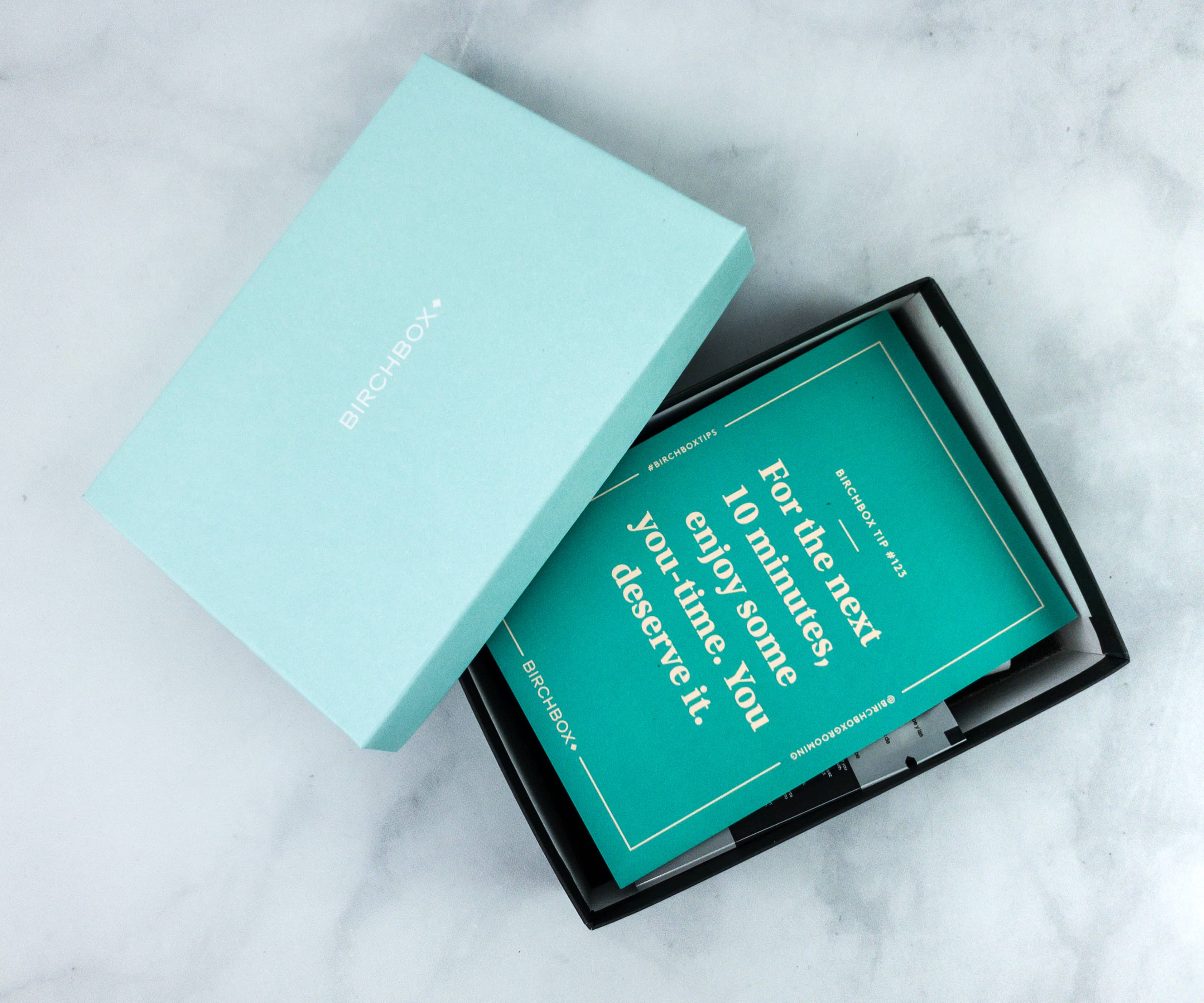 Birchbox has always been about the samples, so if you are a stickler for calculating in-box value, you'll have to do some math to figure the per ounce value. The cards show the price for the full-size version of the included items — they are available on the Birchbox site. You can see your box at birchbox.com/mybox.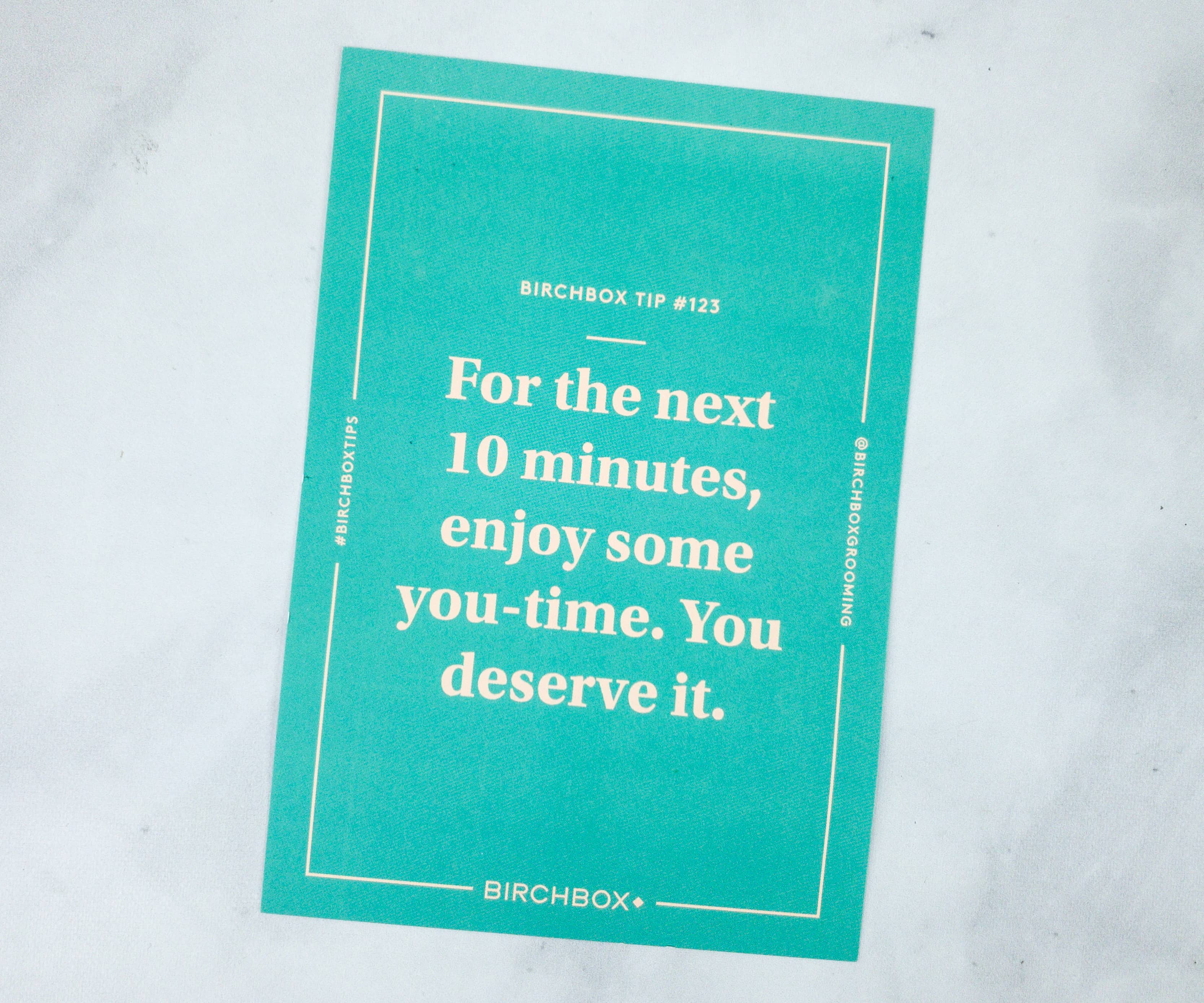 Birchbox Tip #123:
For the next 10 minutes, enjoy some you-time. You deserve it.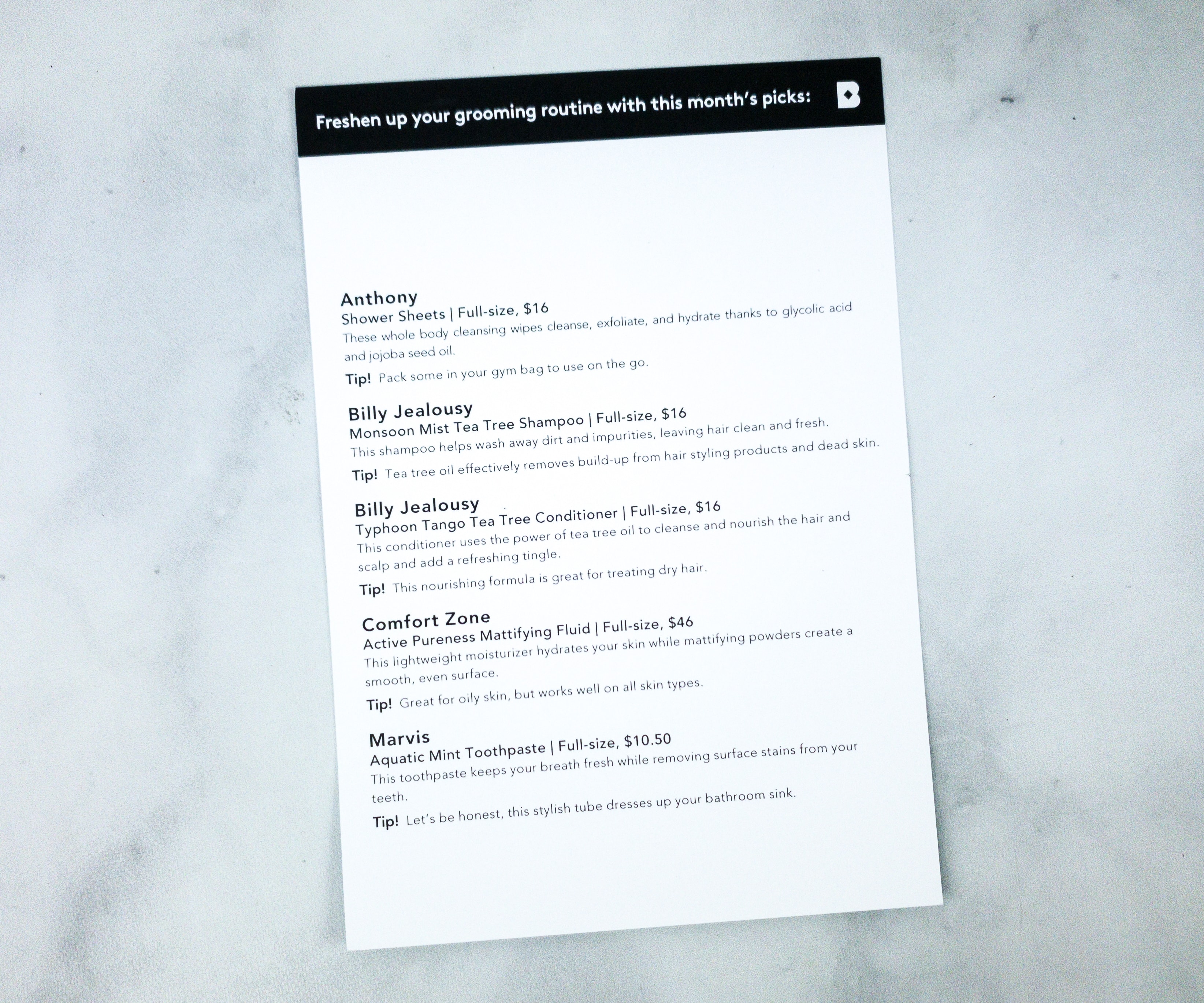 This info card identifies the 5 samples in the box. It lists the price of the full-size version available on the Birchbox site, plus a brief tip on how to properly use it.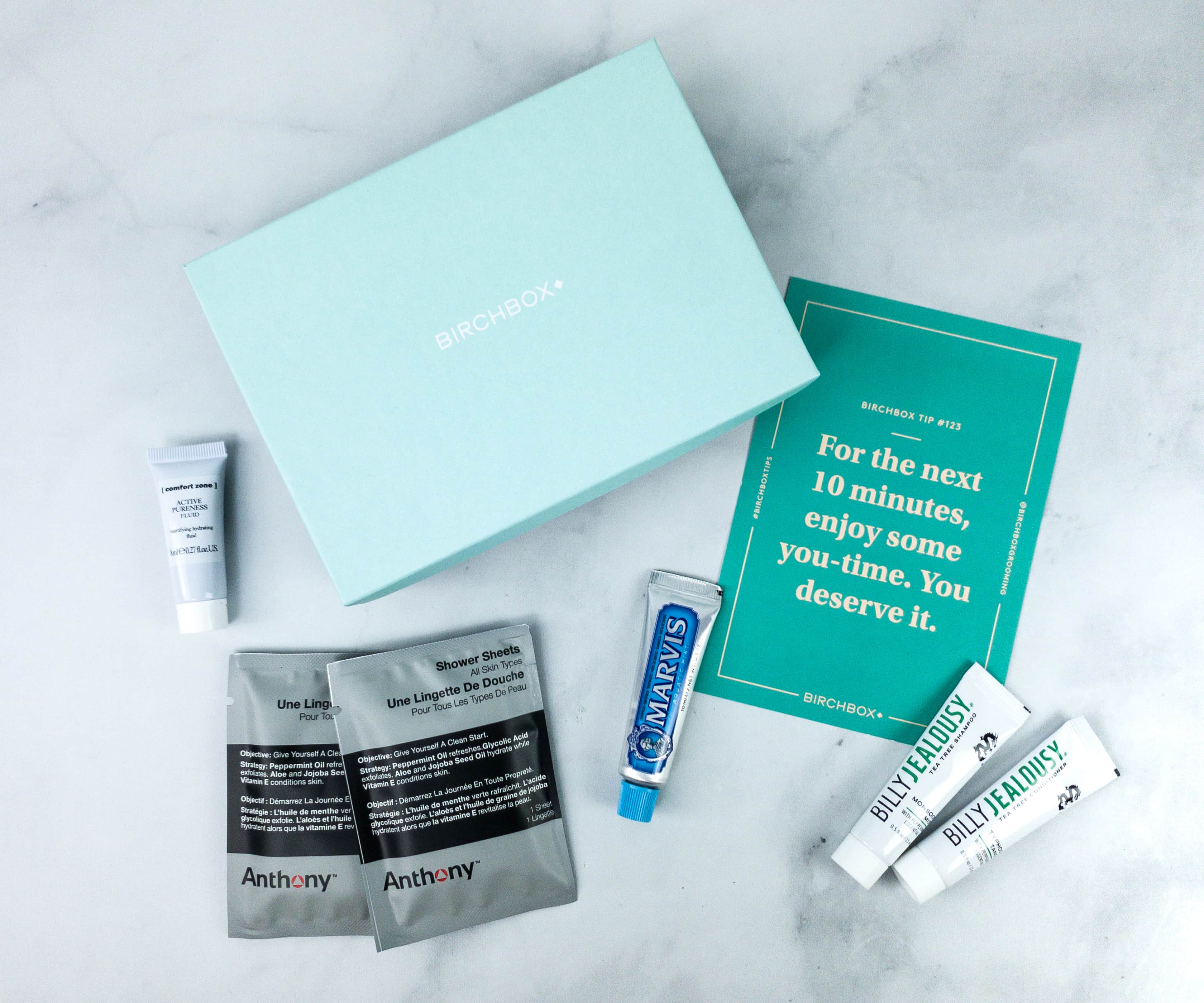 Everything in May 2020 box!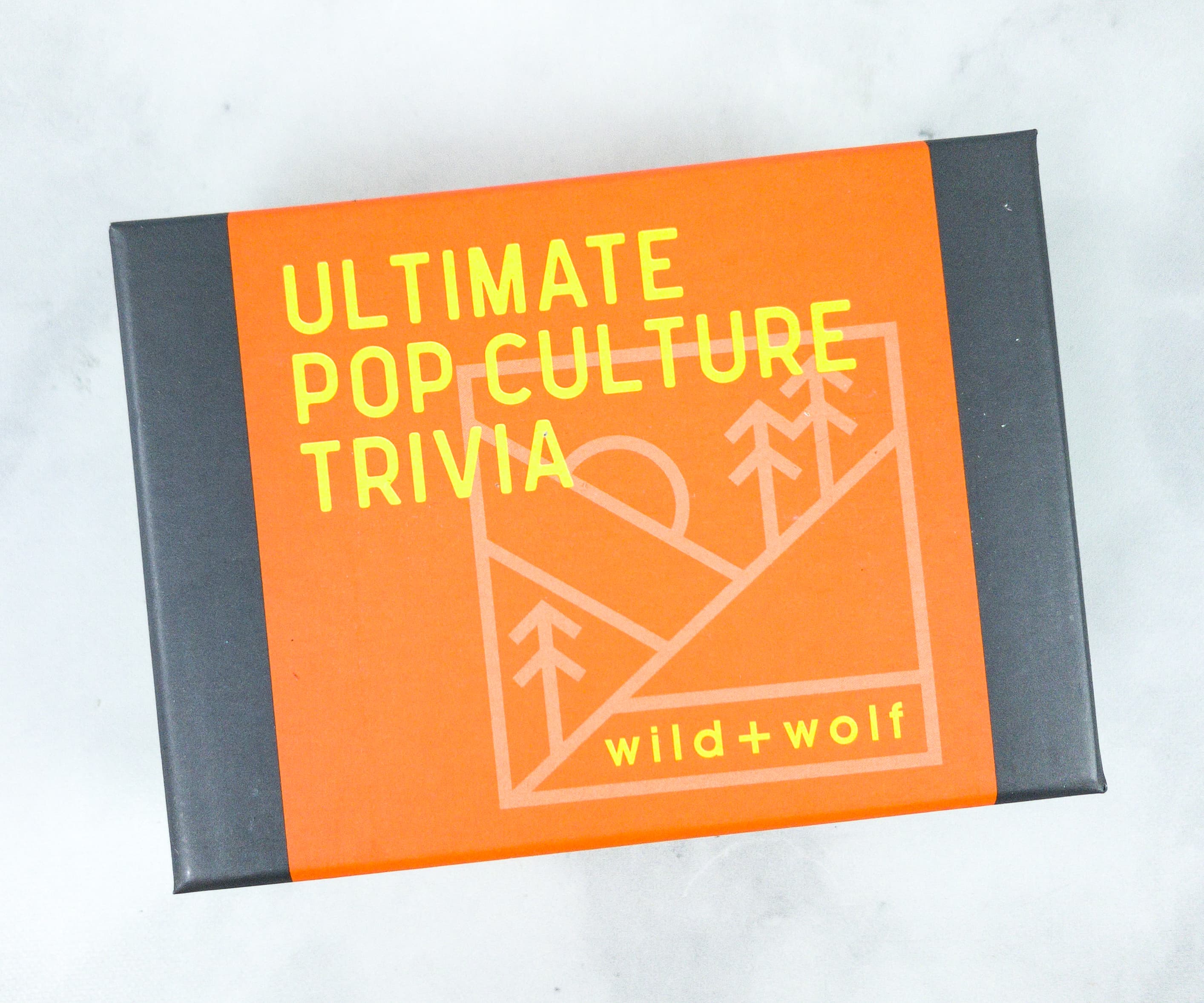 Wild + Wolf Ultimate Pop Culture Trivia ($10) This month's lifestyle is a set of trivia cards with Pop Culture as the topic!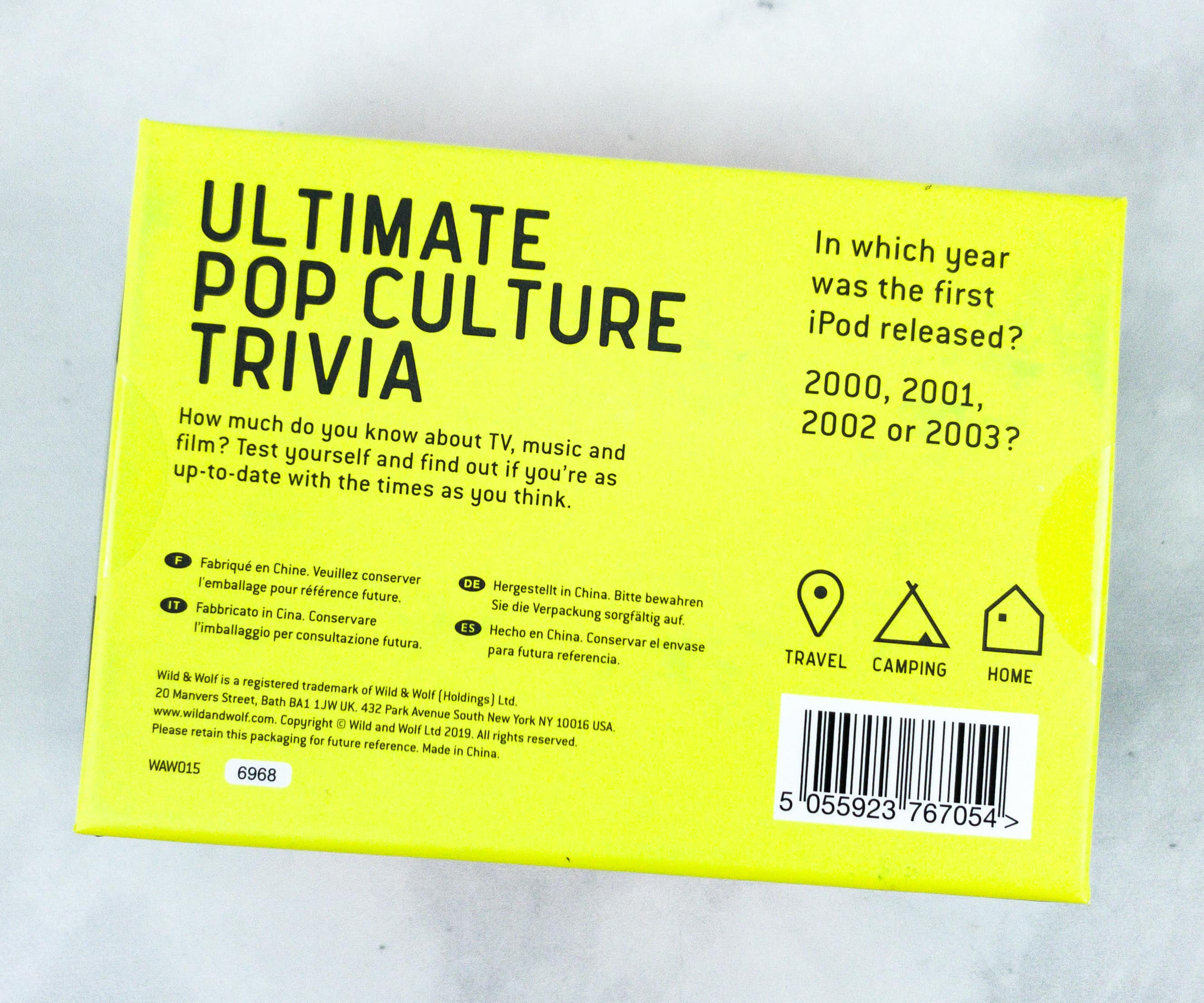 How much do you know about TV, music and film? Test yourself and find out if you're as up-to-date with the times as you think.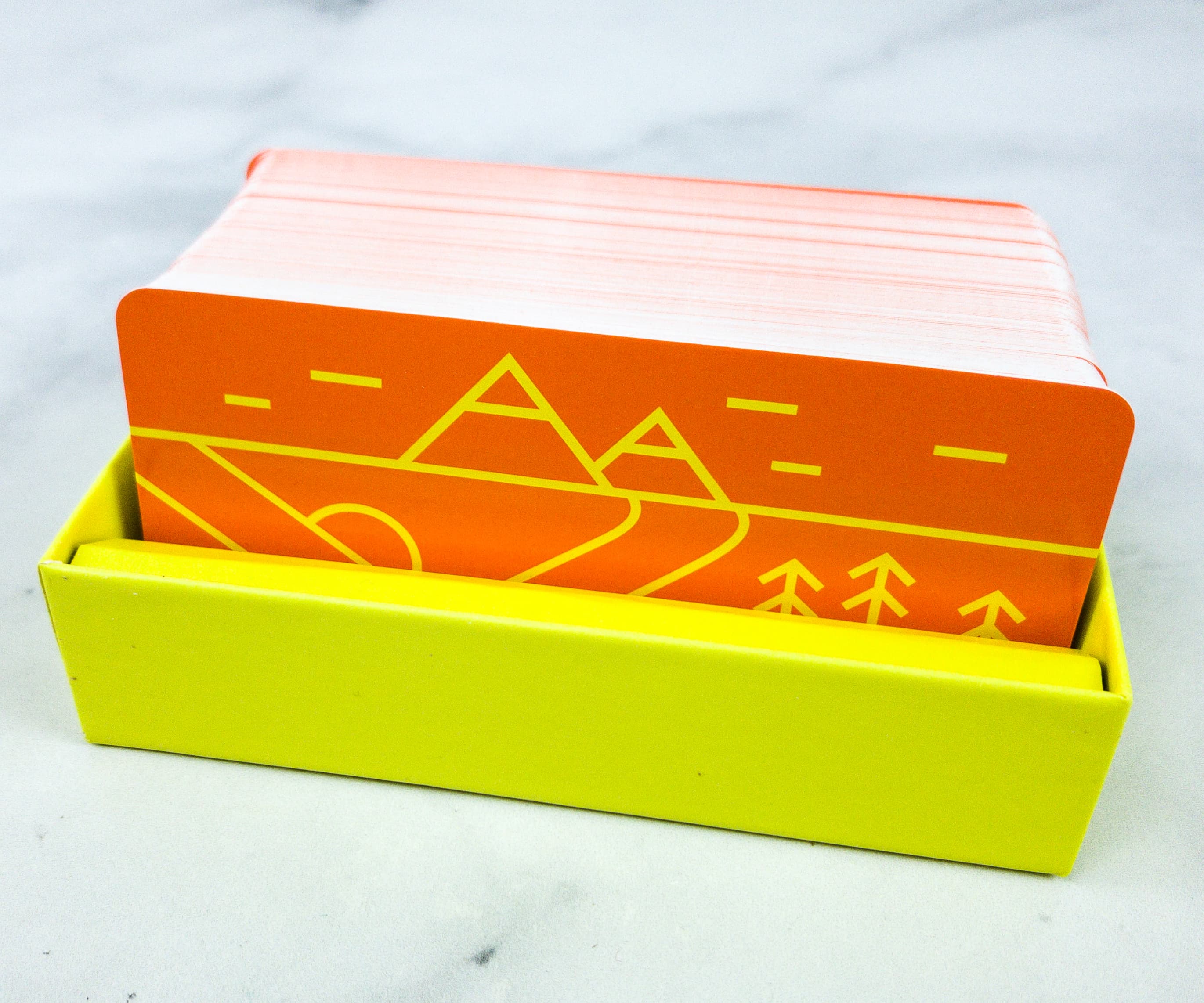 The cards came in a yellow box that you can also use for storage!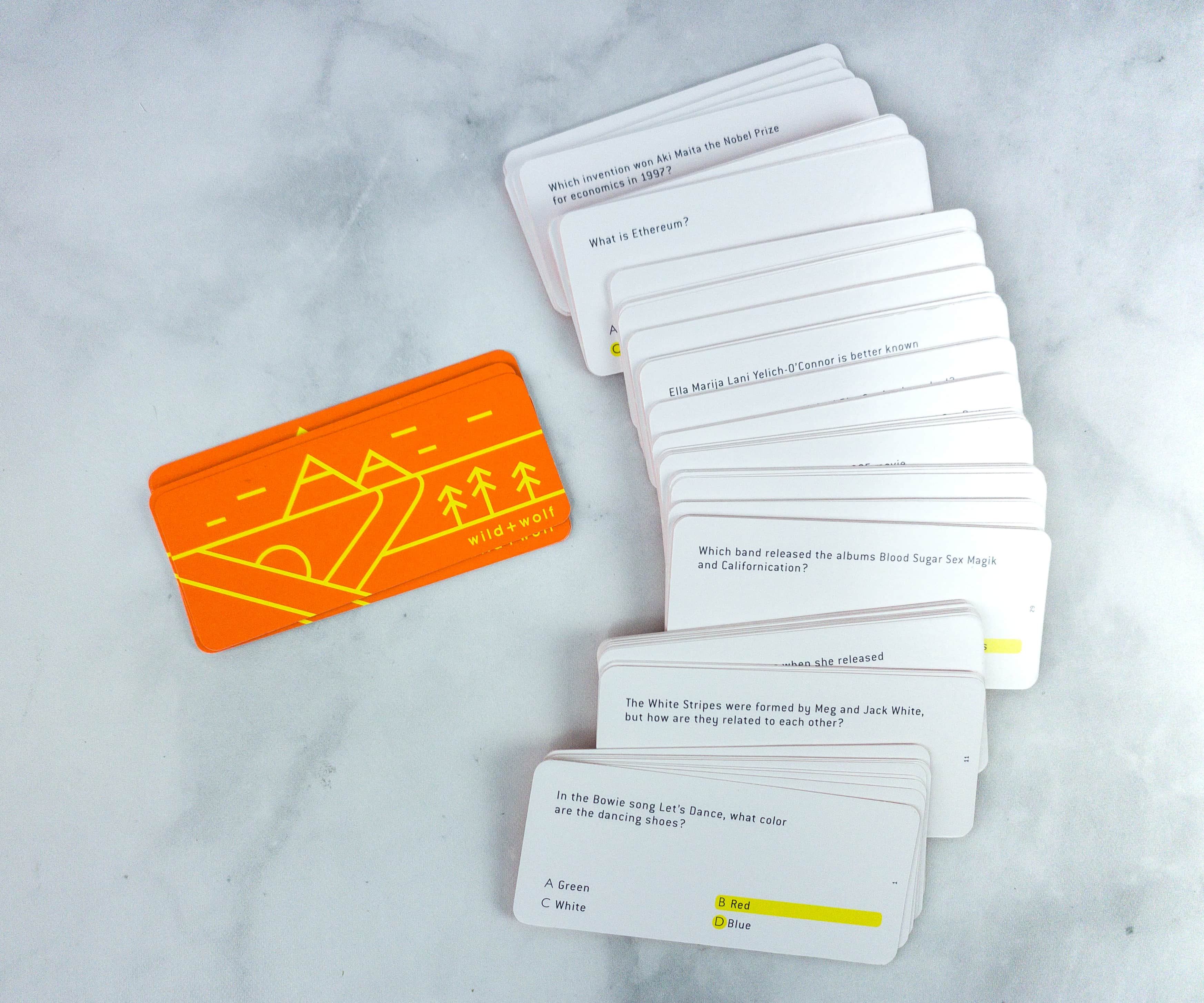 This is the perfect game for a night in with family and also a fun way to kill time! We had so much fun answering these trivia questions! We were surprised by some and we really learned a lot!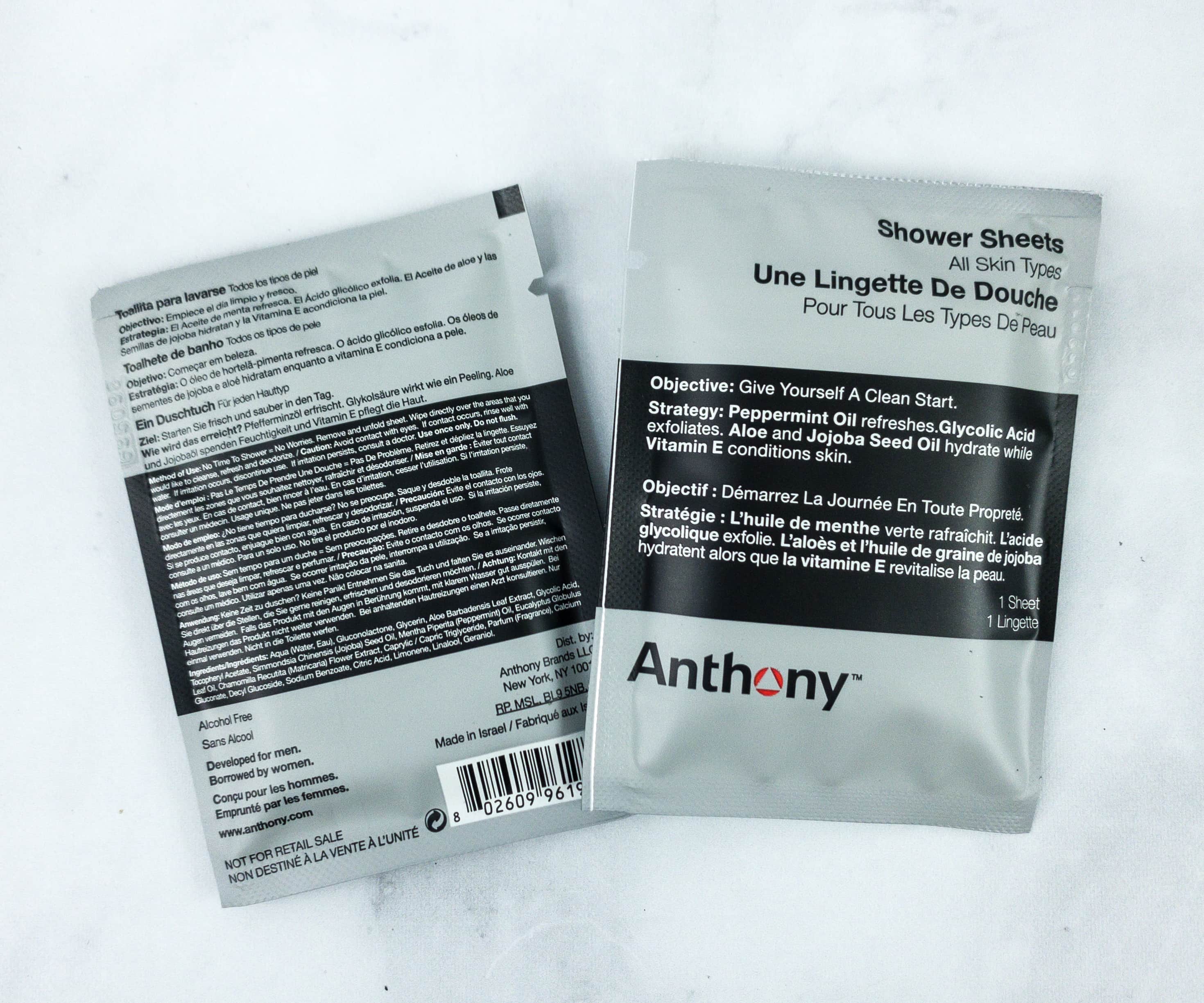 Anthony Shower Sheets ($1.33) These shower sheets are perfect to bring during travels, especially on long haul flights or long road trips! Each moist sheet is infused with glycolic acid that helps with exfoliation, and aloe and jojoba seed oil which brings hydration to the skin. These are huge enough to cover several areas of the body. They are also free from alcohol, parabens, phthalates, GMOs, and other harmful ingredients. What's more awesome is that a portion of this brand's proceeds is donated to nonprofit organizations dedicated to eradicating prostate cancer.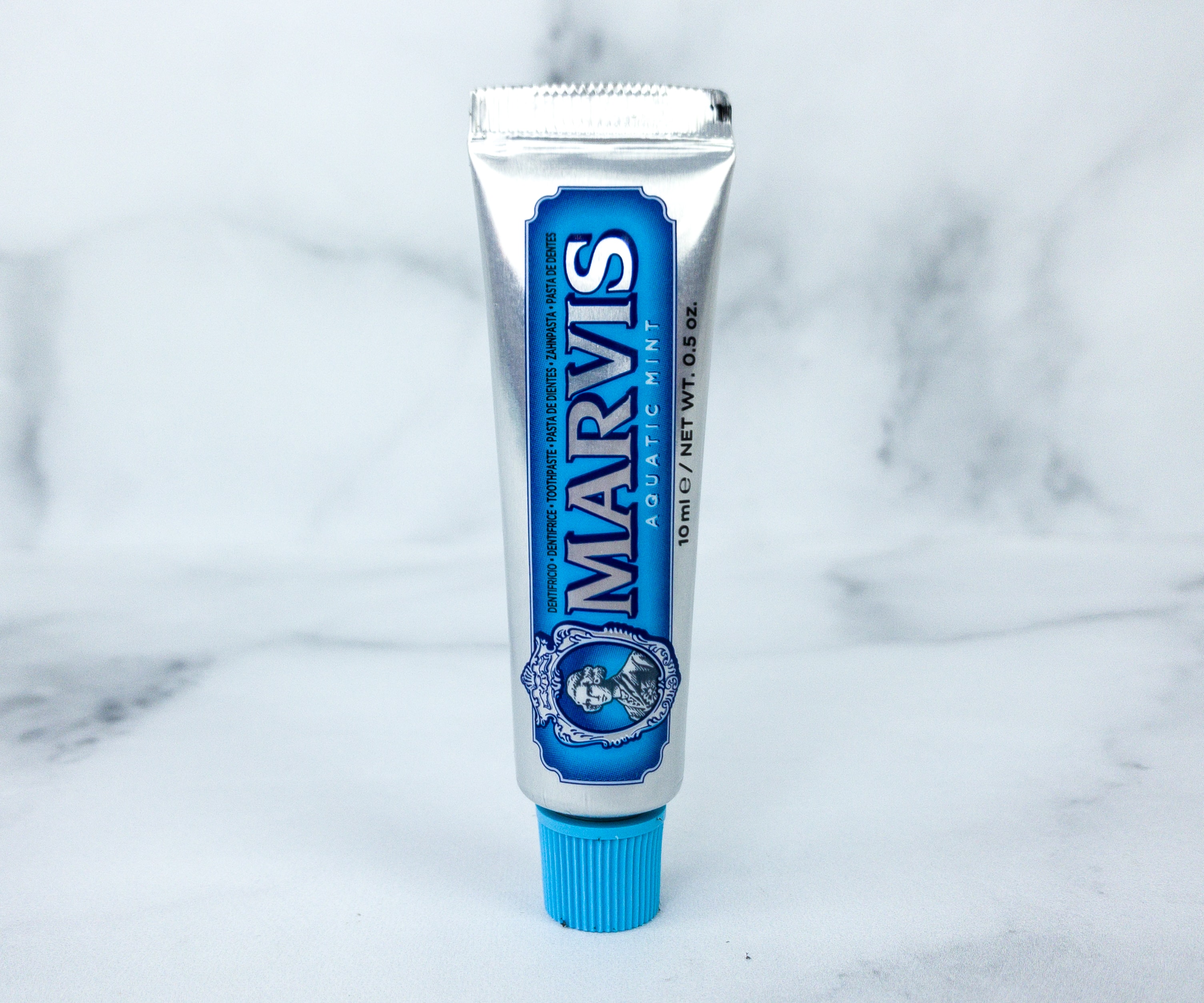 Marvis Aquatic Mint Toothpaste – SIMILAR ($1.38) This toothpaste not only freshens your breath, but it also helps in removing plaque and surface stains on the teeth! I really like the minty flavor of this toothpaste. It's not overwhelming, just enough to make you feel refreshed. Also, the packaging looks stunning on the countertop!
Billy Jealousy Monsoon Mist Tea Tree Shampoo ($1)  Formulated with a blend of ginseng, rosemary, and peppermint, this gel-type shampoo leaves my hair feeling clean and energized. It also contains tea tree oil that helps prevent dandruff by reducing oil build-up on the scalp. The minty scent is definitely soothing. I also love that this formula leaves hair cleaner for longer compared to ordinary shampoos.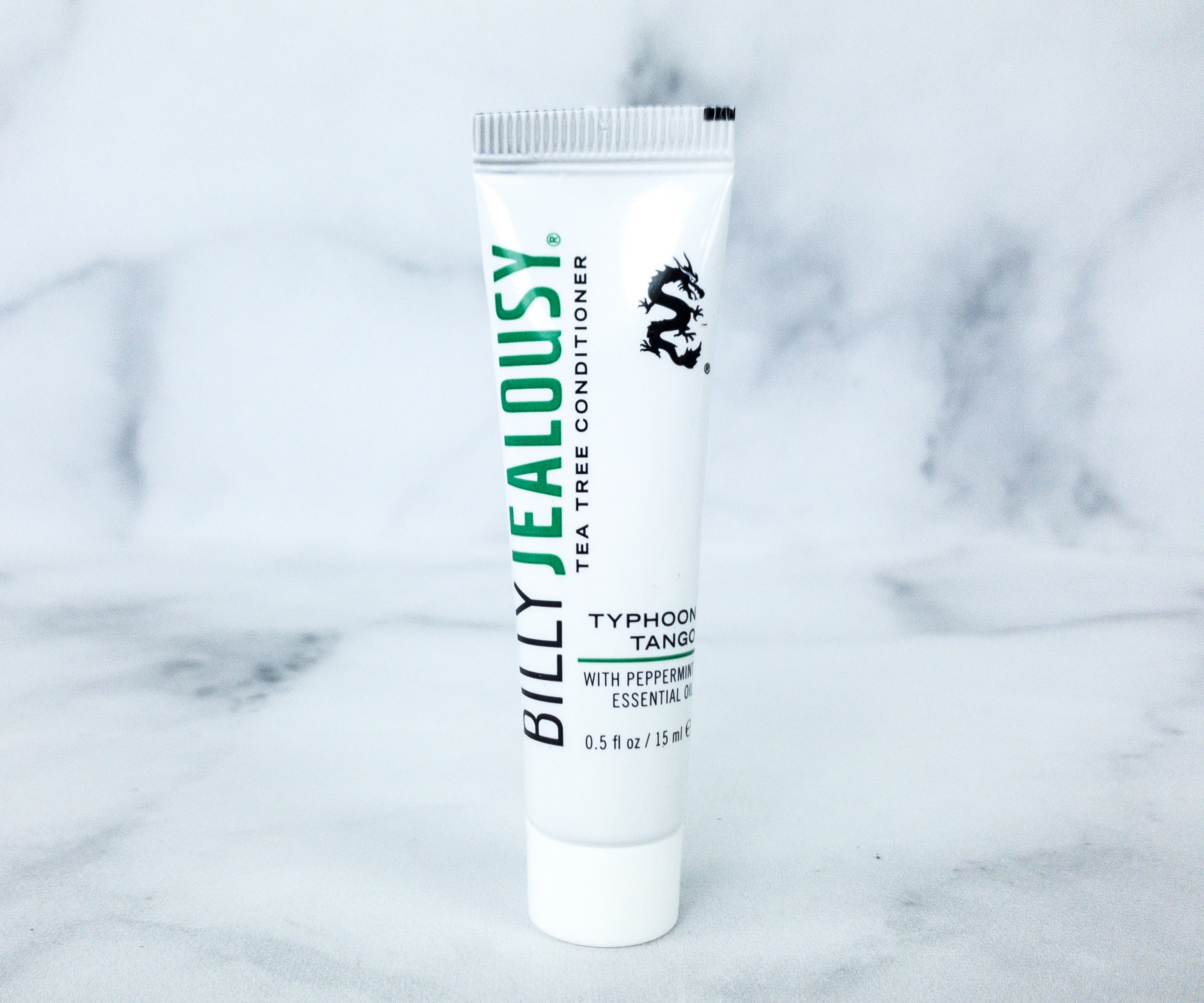 Billy Jealousy Typhoon Tango Tea Tree Conditioner ($1) Here's another minty product, and this time it's a conditioner! This conditioner has similar ingredients as the shampoo, including ginseng, peppermint, and rosemary. The formula leaves the hair soft and smooth and also helps strengthen each strand. It's pretty lightweight and it also has a light green color. Just like the shampoo, this is a great to use if you want to prevent dandruff.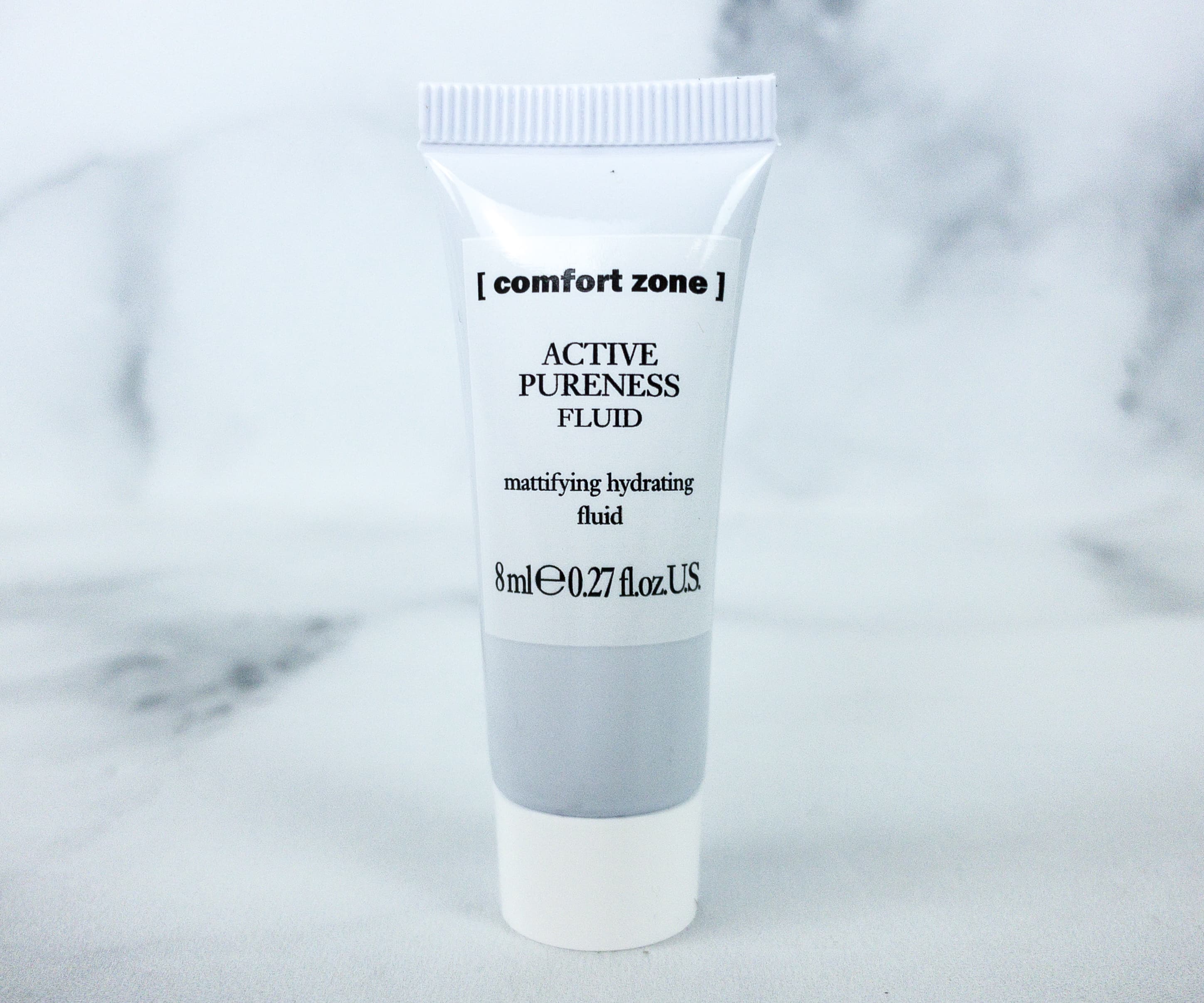 Comfort Zone Active Pureness Mattifying Fluid ($12.26) As its name suggests, this moisturizer leaves the skin with a matte finish. It moisturizes without clogging the pores and it's so lightweight you can barely feel anything. I can also see how an application of this makes my huge pores look minimal! Key ingredients include vitamin C, which brightens skin, and starch which gives the formula a mattifying effect. It's ideally applied after cleansing. Just get a small amount and use your fingers to apply a thin layer on your face and neck.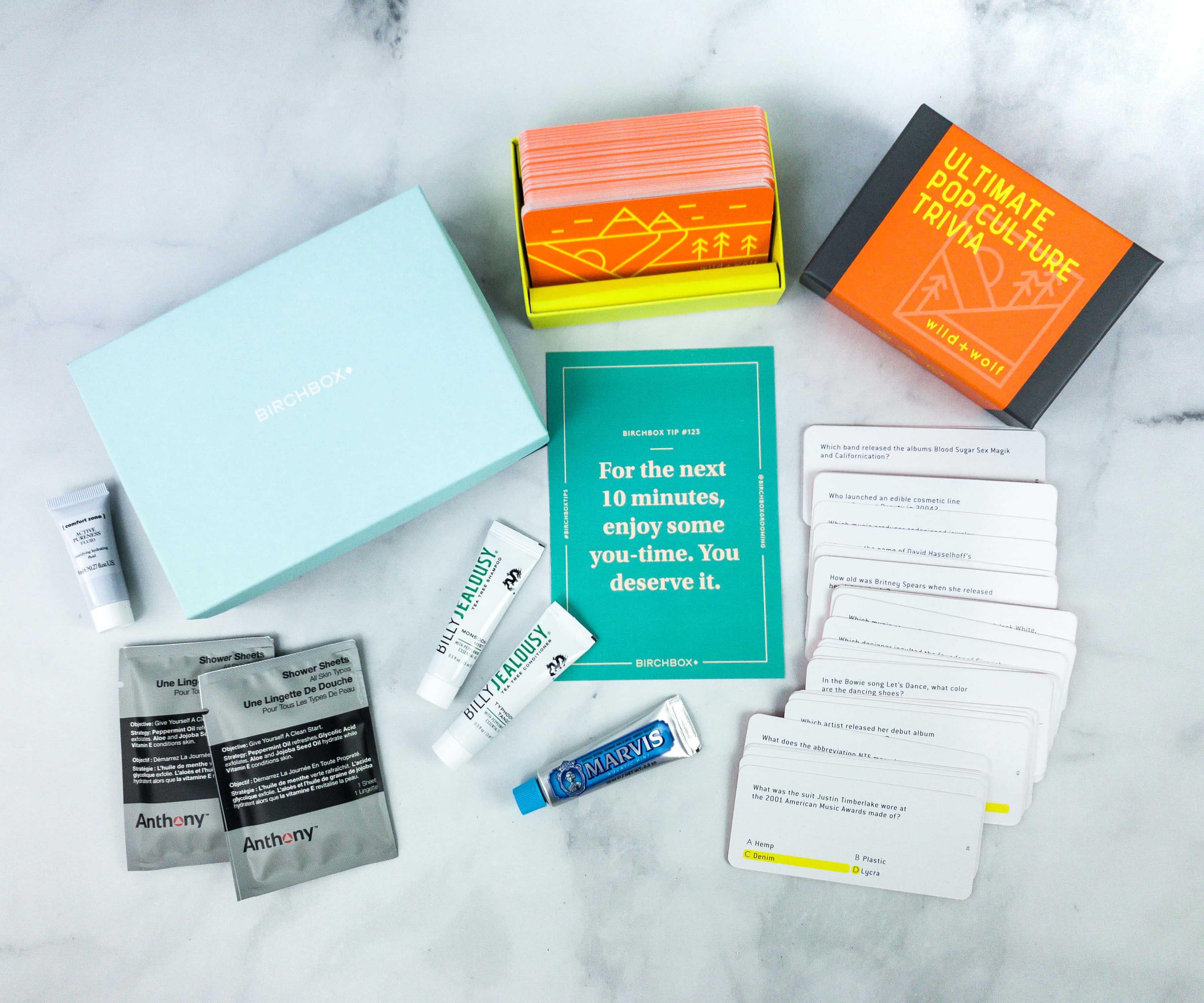 Everything was amazing!
The total retail value of this month's grooming products plus the lifestyle item is $27! It's a pretty good deal! I always love discovering new grooming items and this month, I've discovered some promising ones! My favorite is definitely the moisturizer. I like keeping my skin hydrated without the oily and greasy feeling so the mattifying formula of the moisturizer is just perfect. The other items were also awesome and useful. It's yet another great box, both content-wise and value-wise!
What's your experience with Birchbox Grooming?