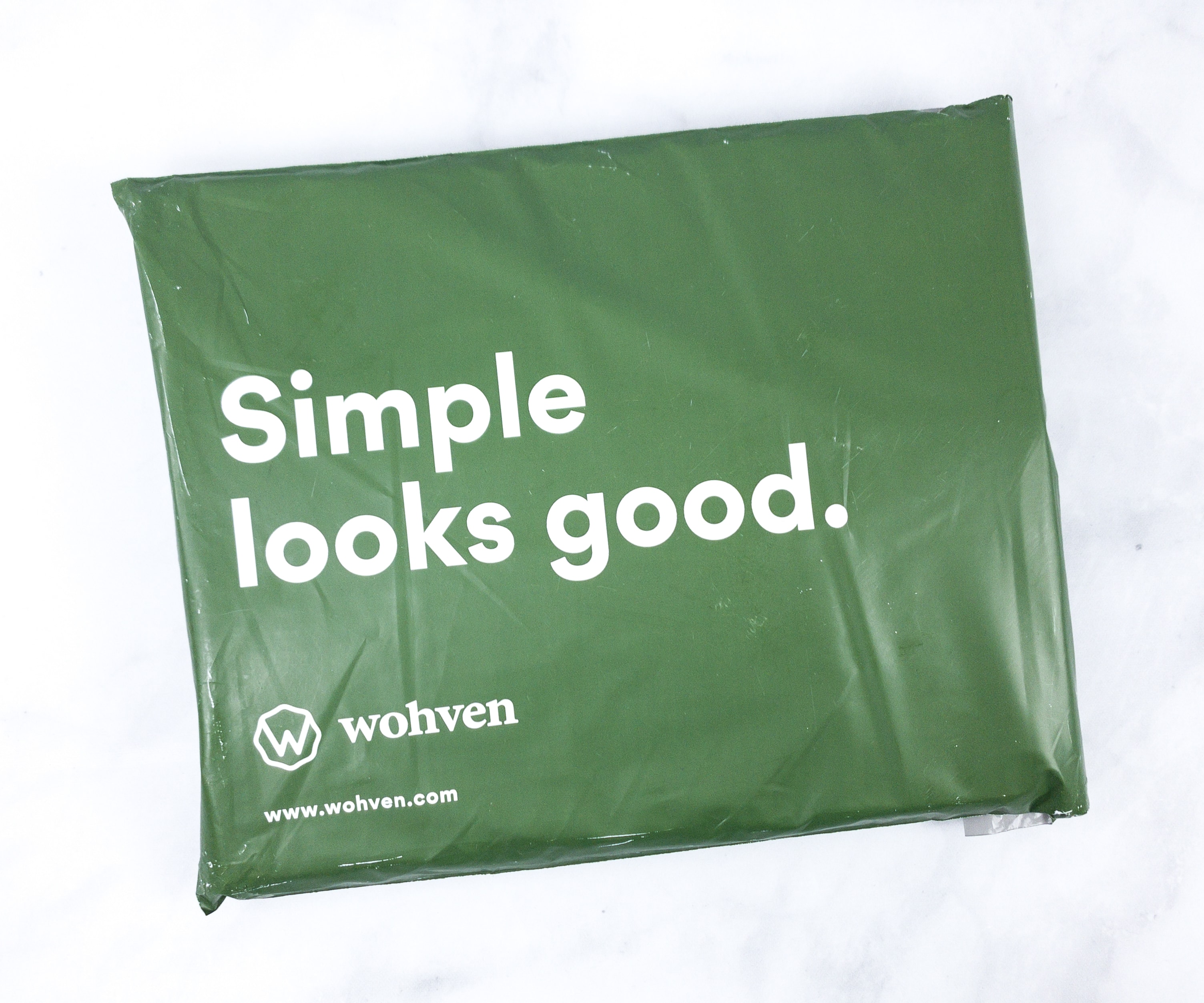 Wohven is a monthly t-shirt subscription service that sends you premium quality t-shirts at a fraction of the retail price.
The blank t-shirt subscription starts at just $9 a month and you can choose one of 12 colors (charcoal, light gray, navy, black, white, royal, brown, red, pewter, olive, mint, cardinal, or midnight), or let them surprise you. For $10 a month, they will make your t-shirt a v-neck (same color choices but no olive, mint, cardinal, or midnight) and for $13 a month, they will send you a graphic tee every month ($14 for a graphic v-neck). Go up to a long-sleeve graphic tee for $18 per month. Sizes range from small to XXL. Women's option available now, too!
This is a review of the $13 per month graphic tee option.
DEAL: Get 30% off of your first month with coupon code HELLO30.
The shirts always come in a simple reusable plastic mailer.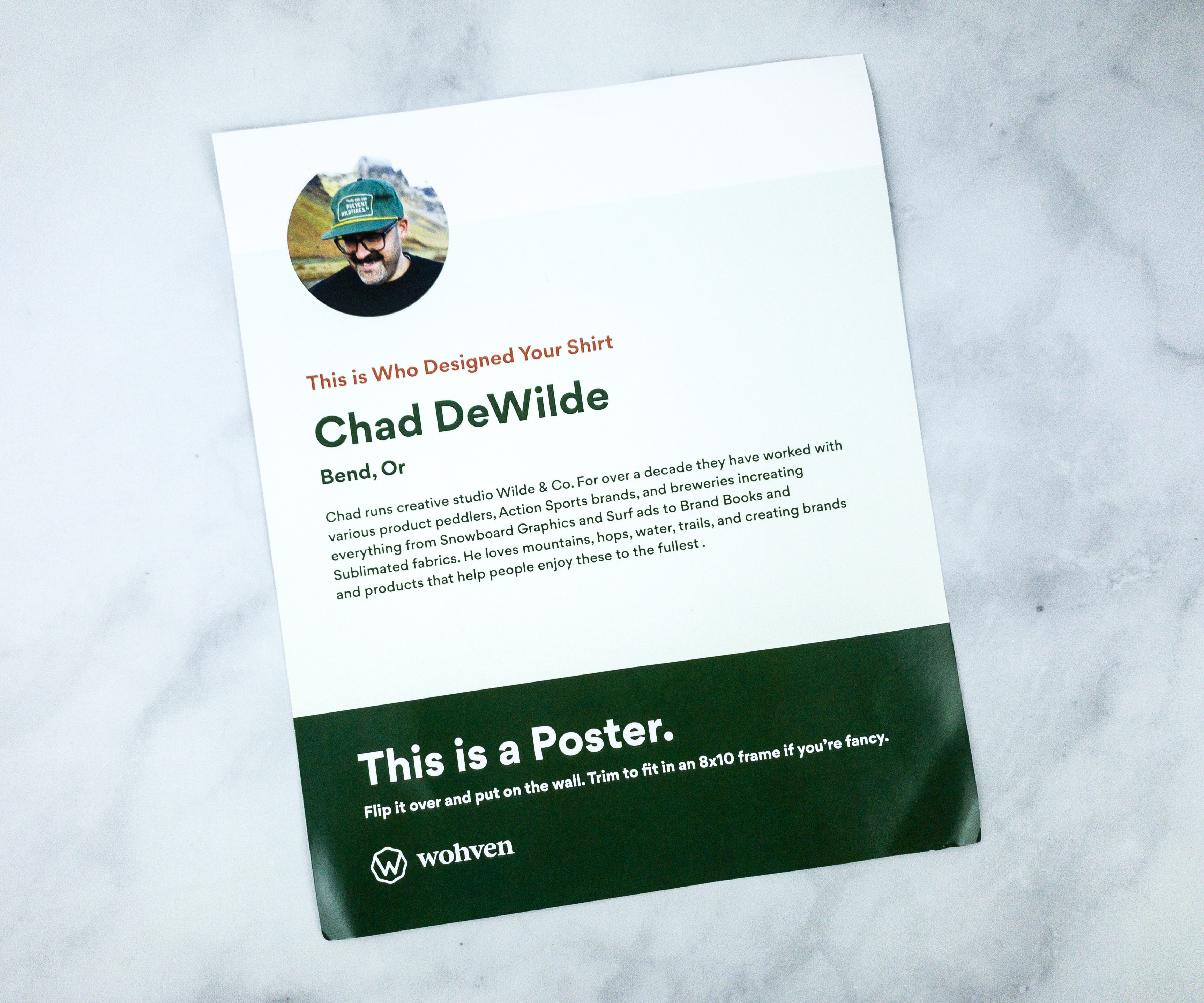 Each mailer includes an information sheet featuring the designer of your shirt. Chad DeWilde is a popular illustrator/designer known for his nature-loving and eye-catching visual designs.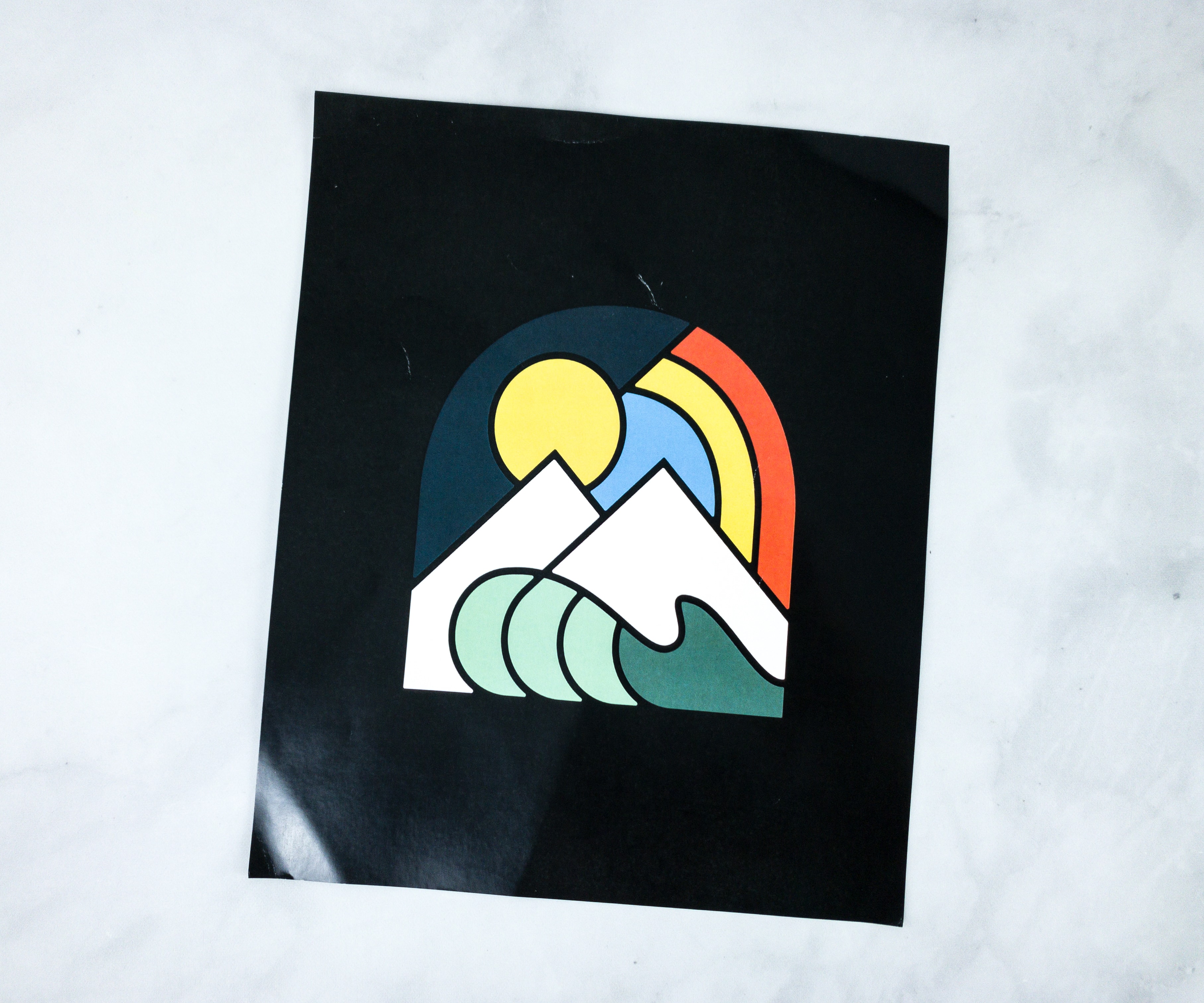 Featured at the back of the sheet is this month's Wohven shirt exclusive design.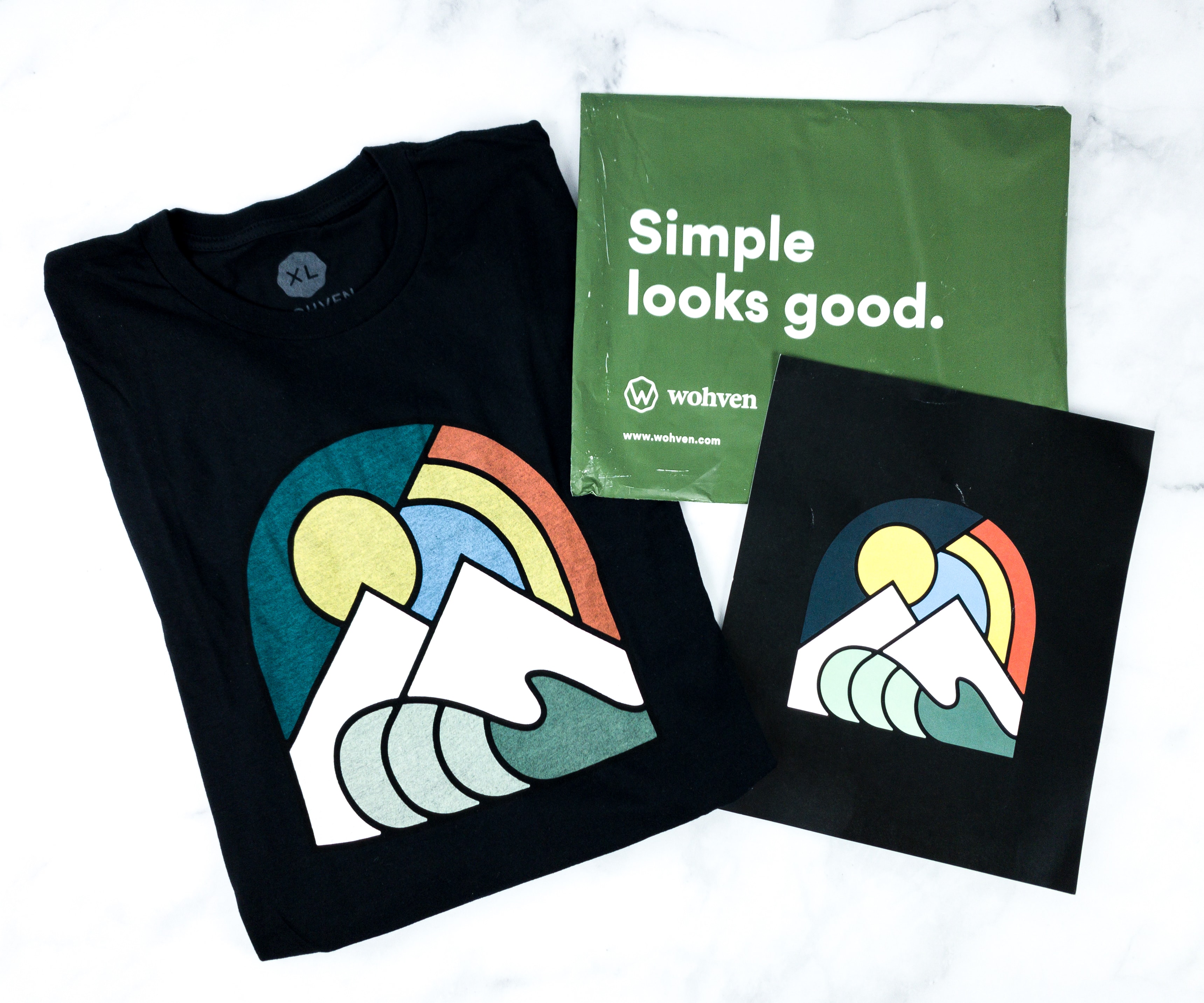 Everything in my March 2020 package!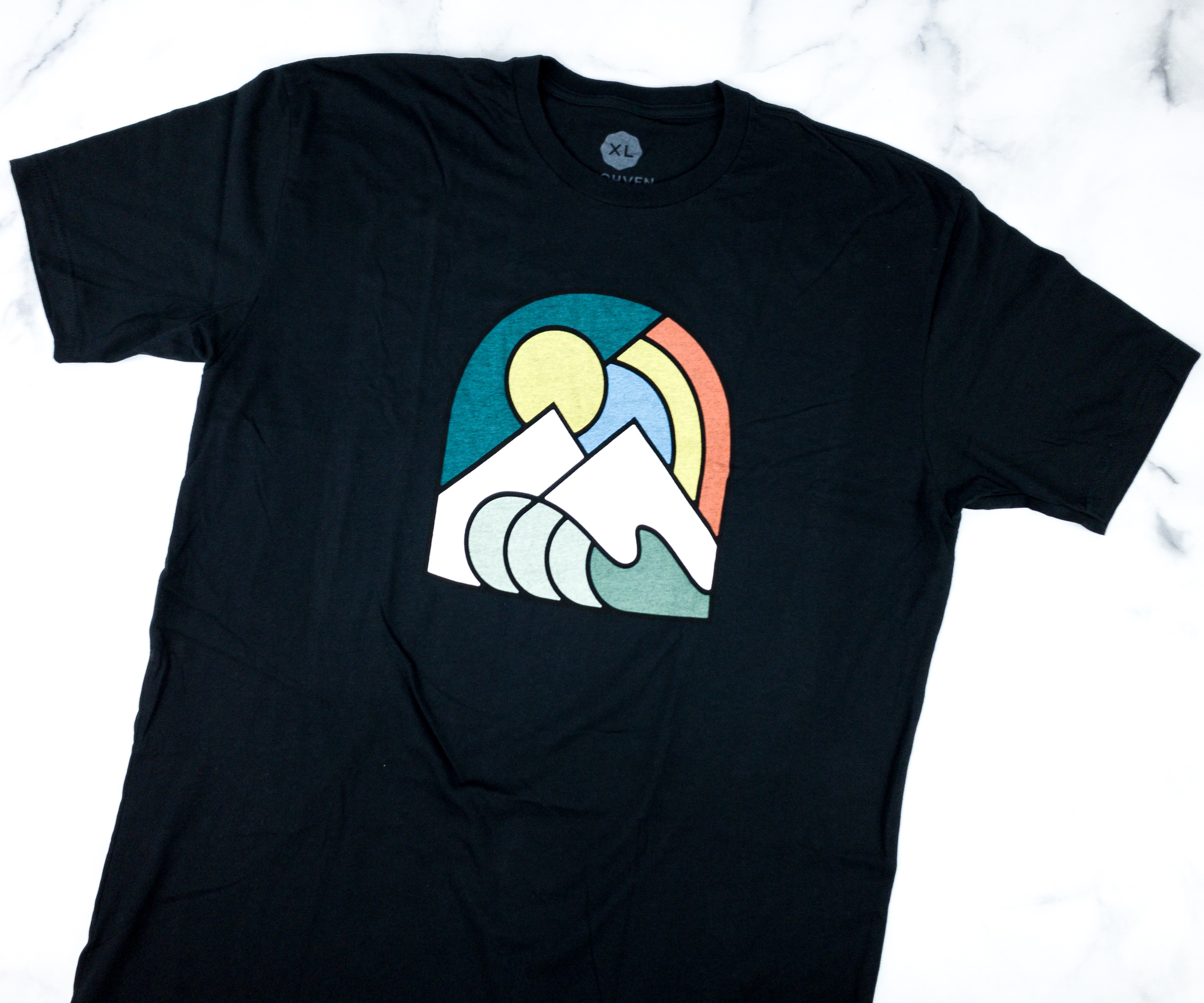 This month's tee is a round neck navy blue shirt made from premium quality cotton and polyester fabric. Like other shirts from this subscription, it's soft, light, and breathable.
The shirt's design is truly captivating! It consists of a variety of lines, curves, and colors that forms a beautiful nature-inspired scenery with ocean waves, mountains, rainbow, sun, and sky!
Wohven shirts are definitely one of the best! The quality of the shirts are always amazing, and the designs are very interesting too. This month's shirt is truly astonishing. I like the artist's unique take on nature-inspired sceneries. I'm so happy to add this high-quality graphic tee my wardrobe. If you are a fan of graphic shirts, this is subscription is definitely worth a try!
What do you think of Wohven?