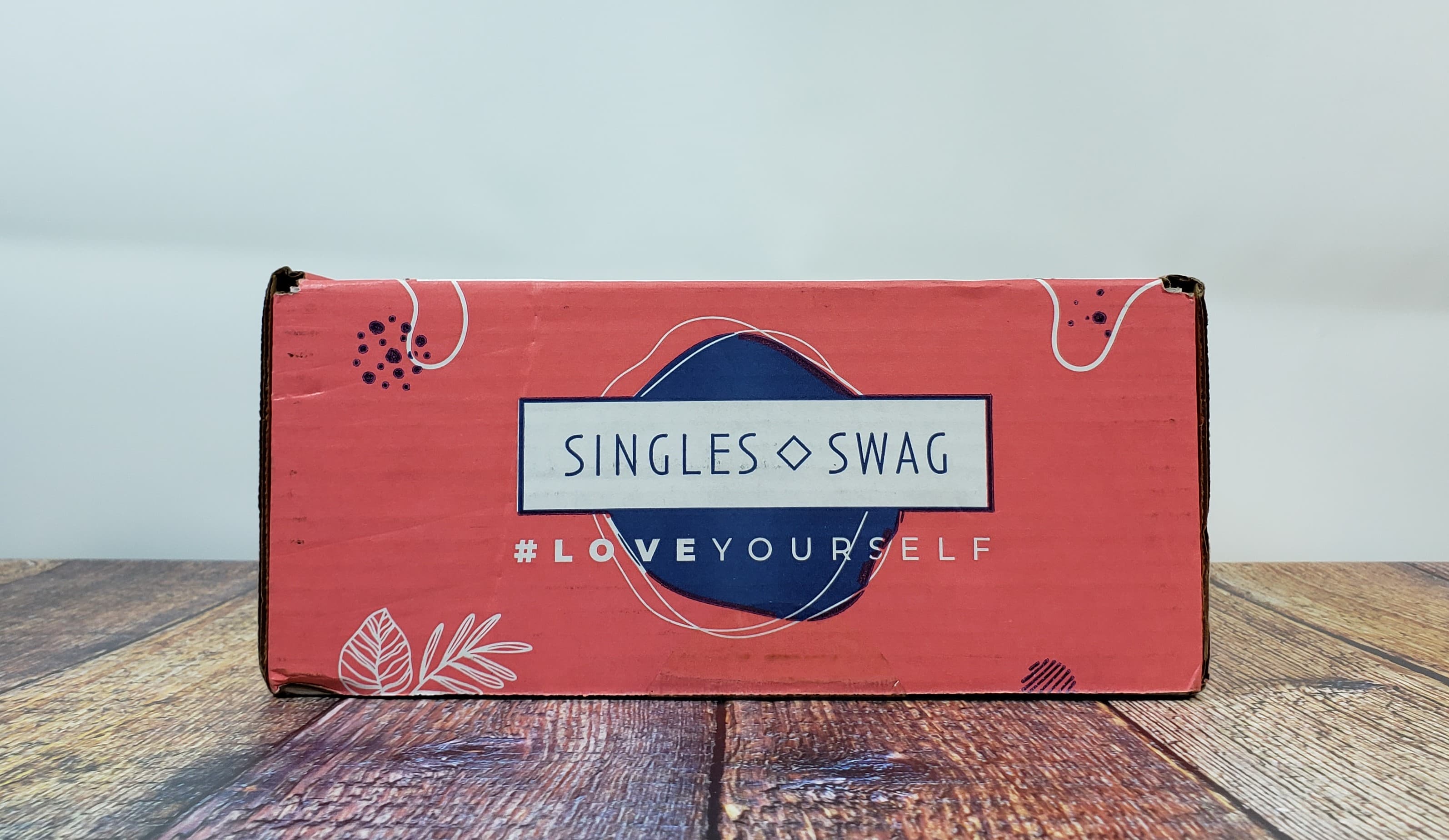 SinglesSwag is a fun, stylish monthly surprise designed exclusively for single women. Each month, receive full-sized products hand-selected for fabulous single women. These include organic bath and beauty products, trending fashion accessories, delicious artisan-crafted foods, best-selling books, and exciting surprises just for you. Choose between the regular (6-7 products) and petite (3-4 products) sized boxes. Month-to-month subscriptions start at $39.99 and $24.99, respectively, but rates are reduced for 3 and 6-month subscriptions (longer term = more savings). This is a review of the regular SinglesSwag box.
DEAL: Use coupon code HELLO20 to receive 20% off your entire subscription!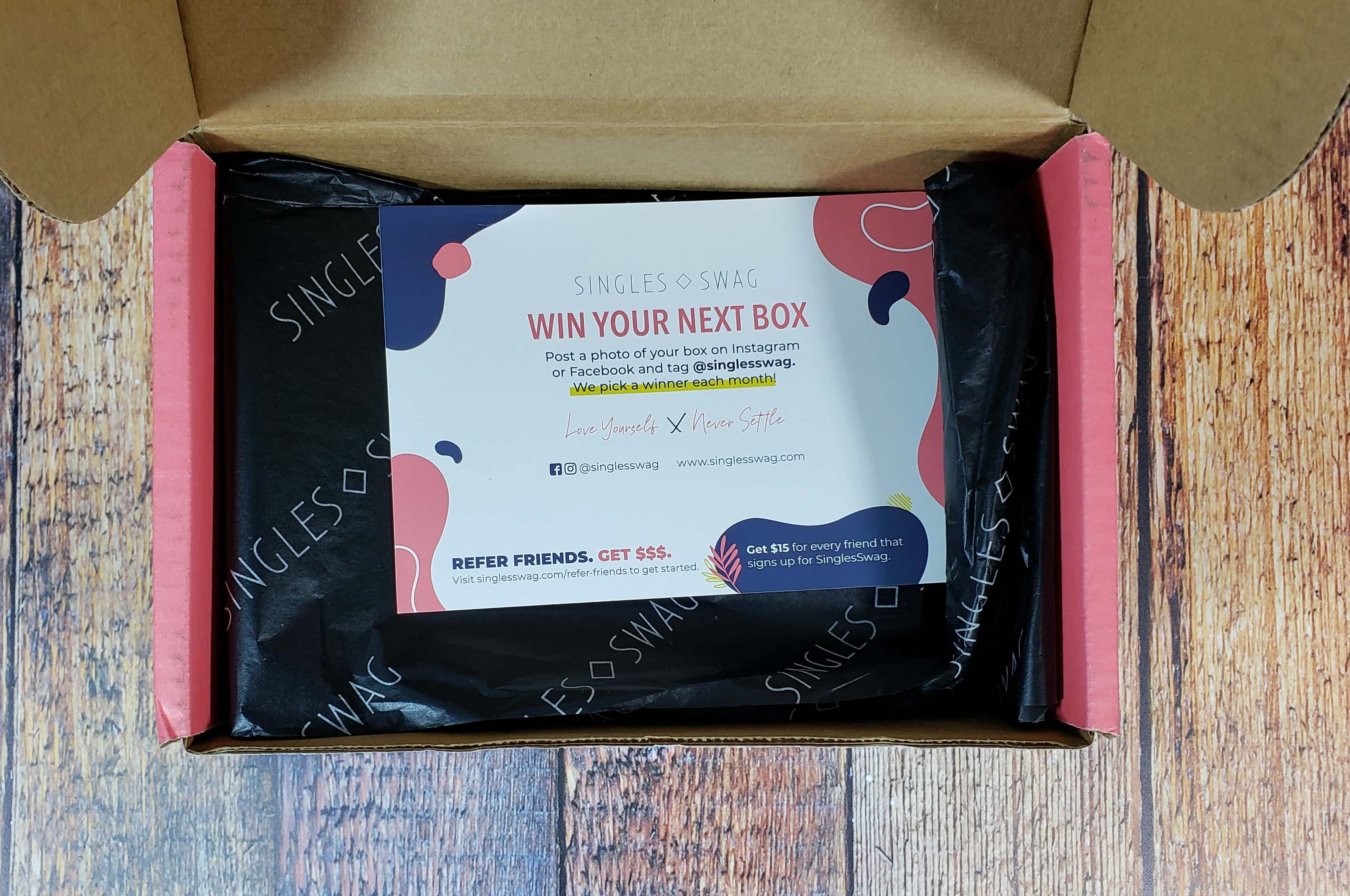 We Love Single Women

At SinglesSwag, we do not subscribe to any societal or cultural expectations on women. We believe a woman's happiness is determined by her outlook and attitude, not by her relationship status. We love to make single women look and feel beautiful, while empowering and inspiring them. We hope that our monthly package, created with love and delivered right to your doorstep will contribute to your happiness and well being. Never settle.
Here's the full box reveal. So, before we get into the March SinglesSwag, can we talk about the new artwork on the actual box?!? Not judging, but so much more fun and prettier than the plain white boxes we were getting. Nice glow up, SinglesSwag!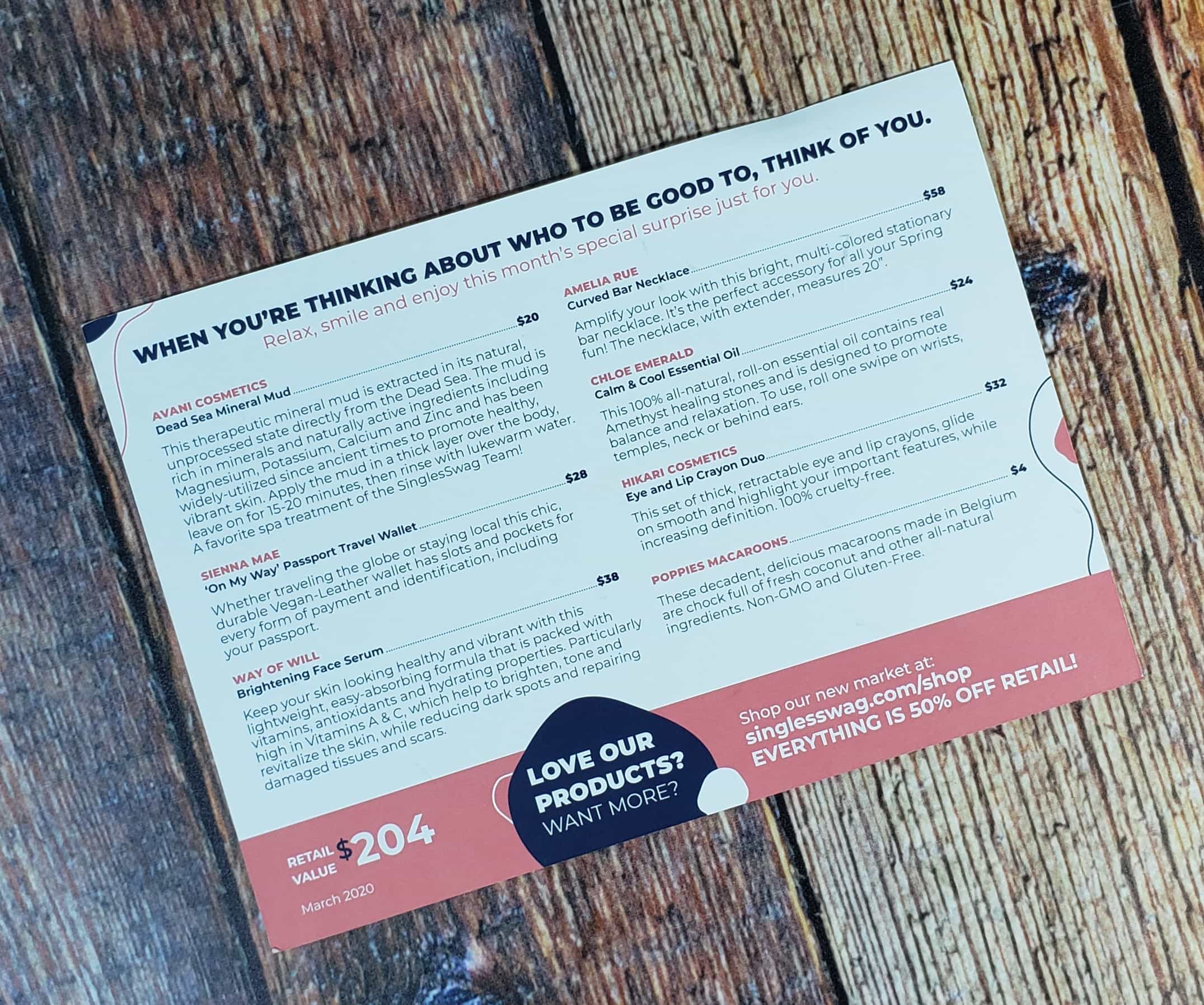 The information card contains a brief description of each item and its value. Also, be sure to check out the new market at singlesswag.com/shop where you can find subscription faves for 50% off retail!!!
Want a chance to win a free box? Tag @singlesswag on Facebook or Instagram with a picture of your box. You could be the next winner. Or, get extra cash by referring friends to subscribe.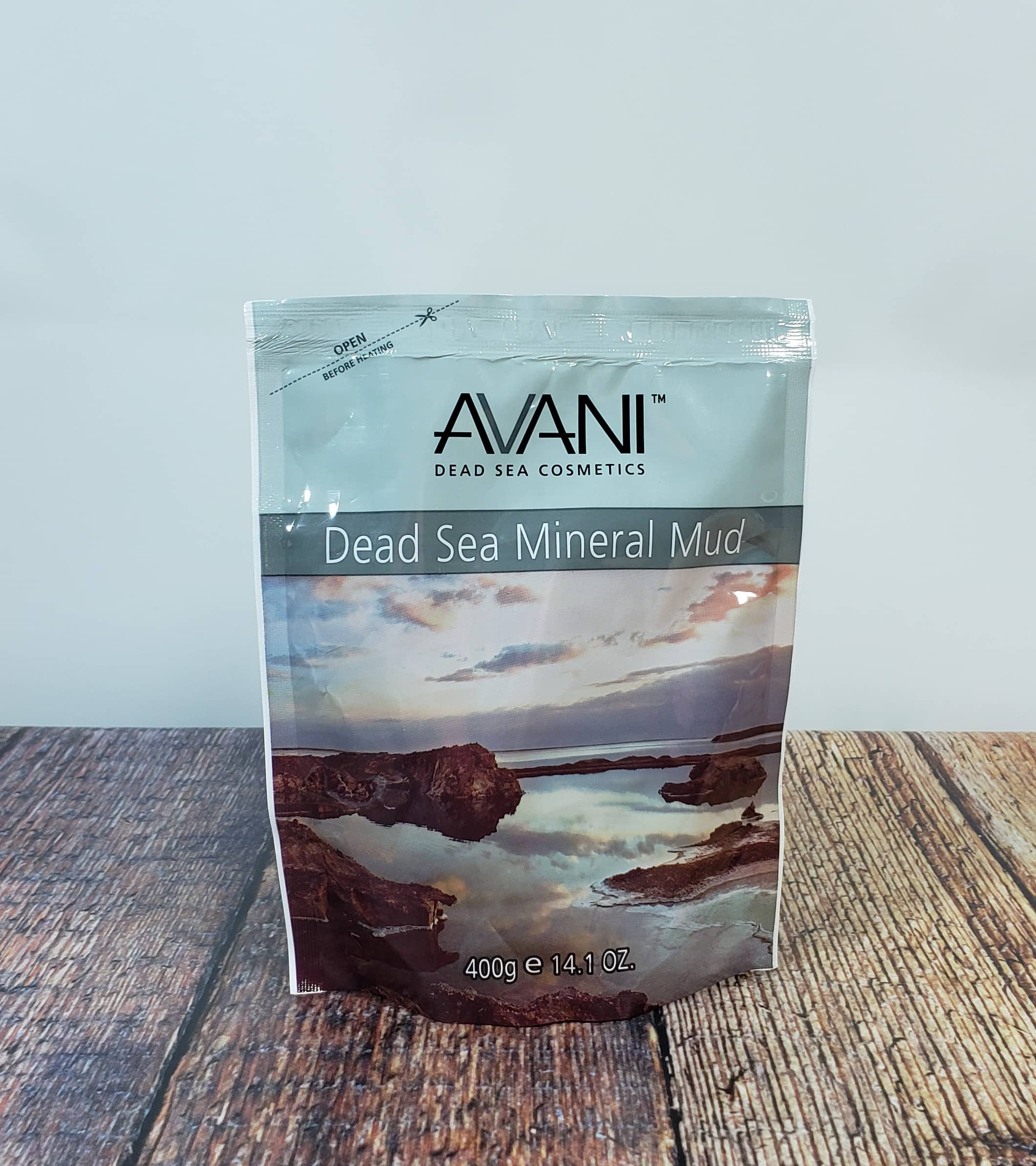 AVANI Cosmetics | Dead Sea Mineral Mud ($20):  This is made from unprocessed mineral mud that has been extracted from the Dead Sea. Mud masks cleanse and purify skin for a radiant look. They also can help improve circulation, reduce muscle tension and ease joint pain. Apply a thick layer on the body and relax for 15-20 minutes before rinsing off. For achy joints, warm the mud and then apply. I haven't tried this yet because I know it is going to be messy and have me looking like a rom com character. Plus, I haven't figured out how to apply this to my back… Any tips?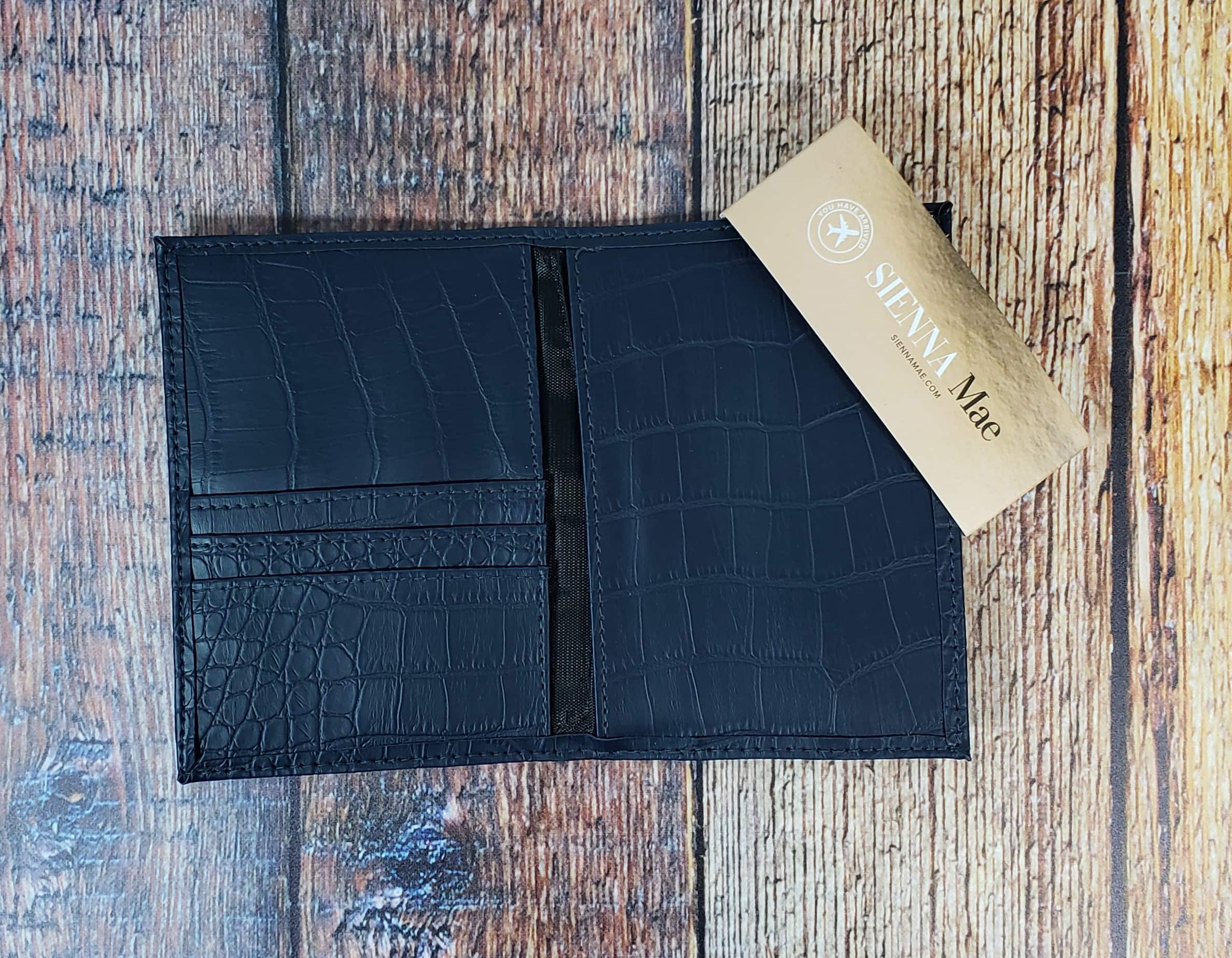 Sienna Mae | "On My Way" Passport Travel Wallet ($28):  Where are you going? Don't know, but I'm on my way! Love this stylish blue faux crocodile leather passport holder. It keeps your passport safe and has slots for additional items such as IDs, credit cards, or business cards. Keep all of your travel information in one convenient place.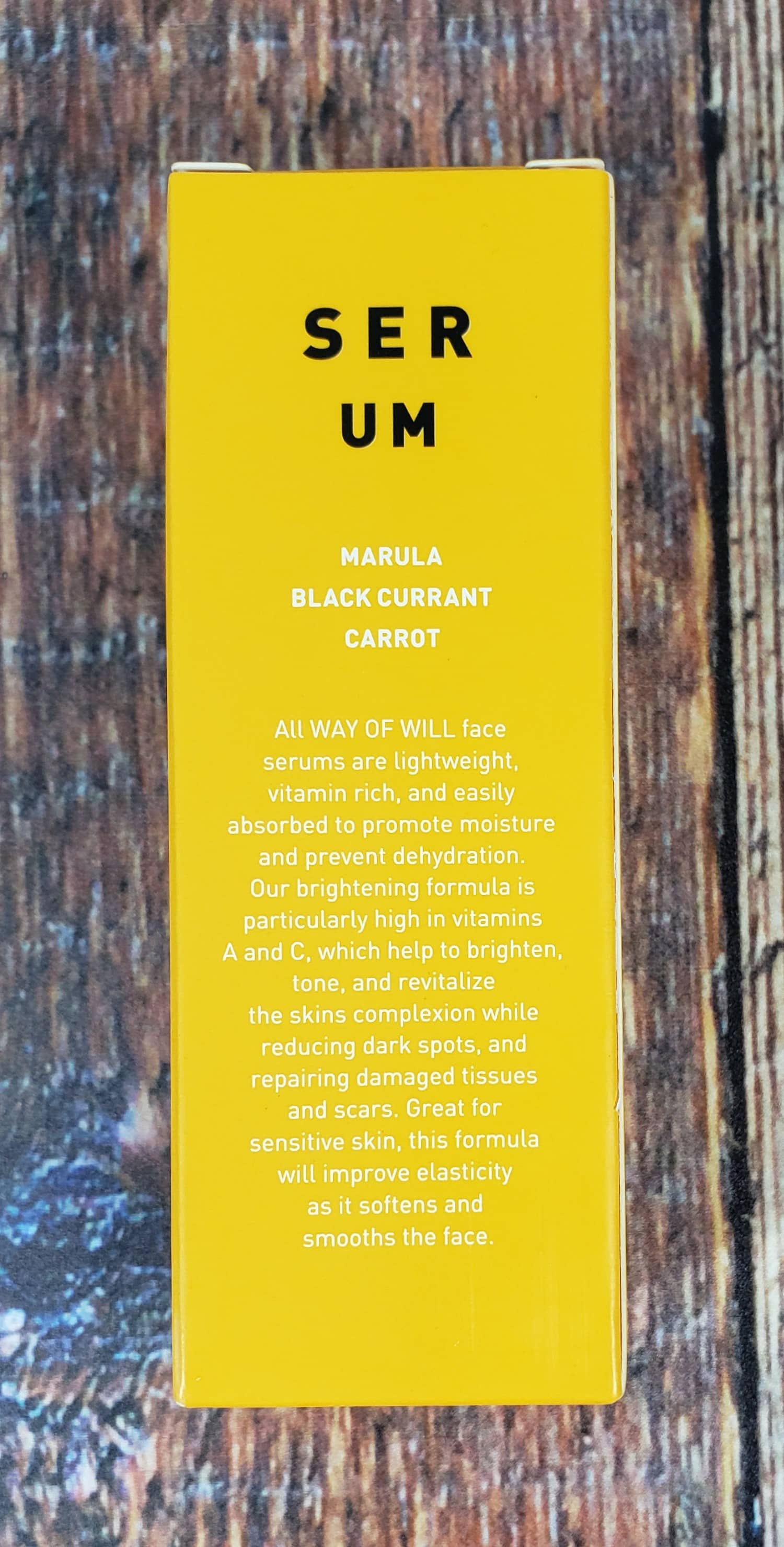 Way of Will | Brightening Face Serum ($38):  Packed with goodness such as Vitamins A, C, and E, this serum is formulated to keep your skin hydrated and glowing for a radiant complexion. Highlighted ingredients include Marula, Black Current, and Carrot oils. This also has Grape Seed, Rose Hips, Rice Bran, Jojoba, Sea Buckthorn, and Grapefruit oils to name a few more ingredients. Don't be alarmed by the bright yellow color of the serum. I promise you won't look like an Oompa Loompa with this. This is good to use after the Way of Will face toner (received in a previous SinglesSwag box; click here for review). The serum has a light citrus scent and doesn't feel heavy. It did take a little while to absorb into my skin, though.
And here's a bonus for SinglesSwag subscribers. Get 20% off your purchase of $50 or more from Way of Will with promo code SINGLEWOW20.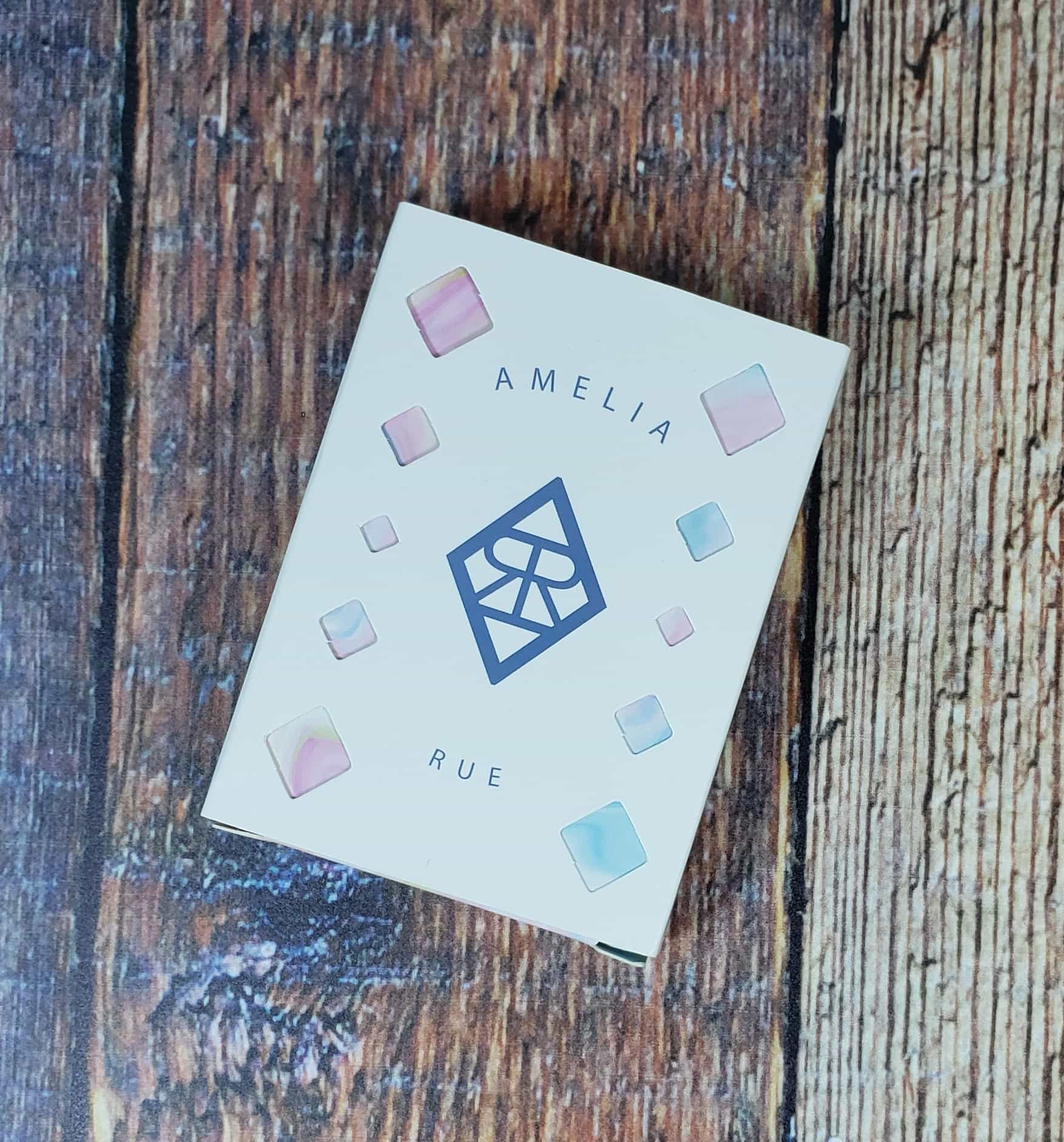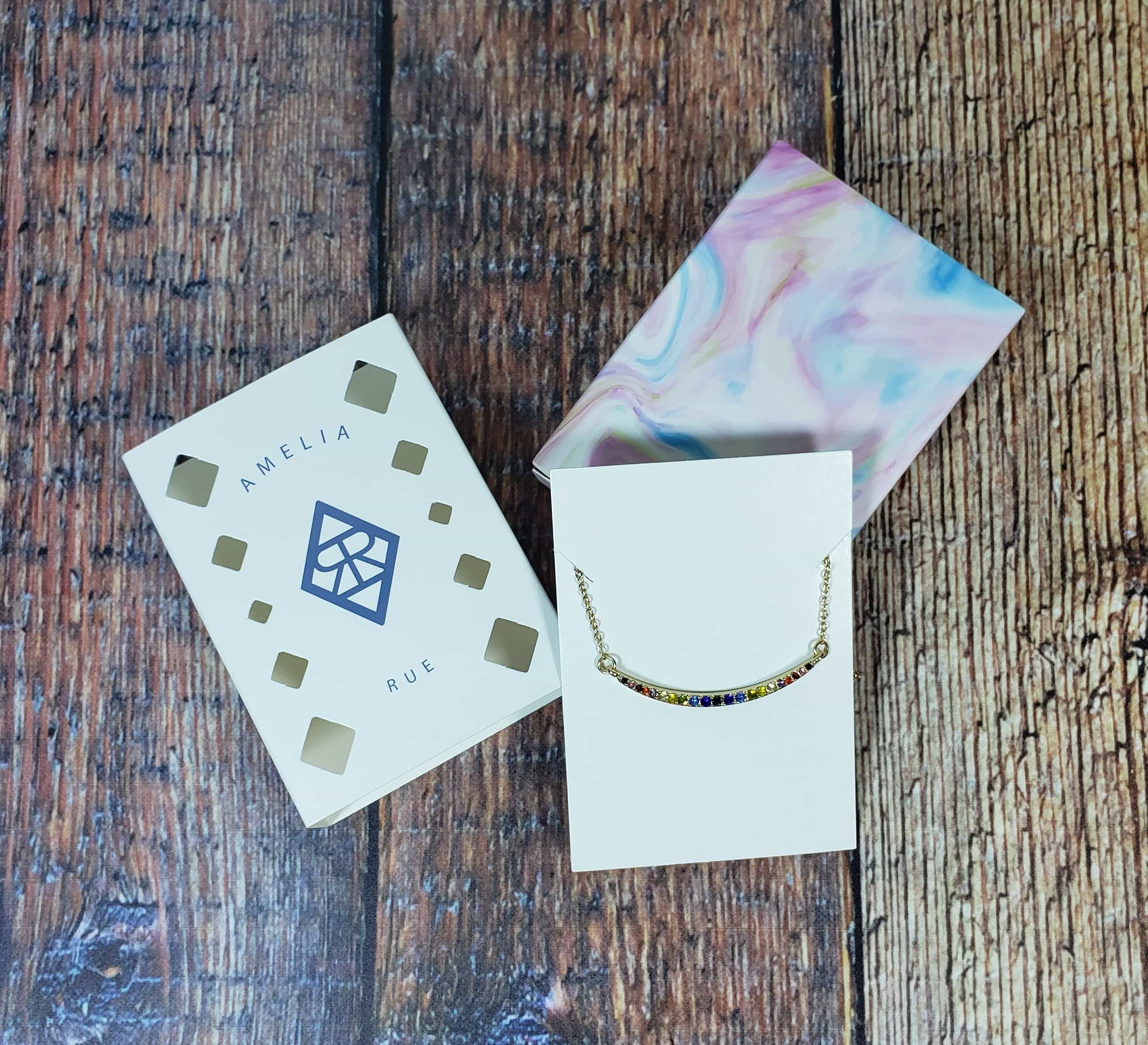 Amelia Rue | Curved Bar Necklace ($58):  This gold-tone necklace features a curved bar with 21 multi-color rainbow crystals. The necklace measures 18″ in length and the curved bar is 2″. The various color crystals make this sleek and minimalist necklace work with most outfits.
Chloe Emerald | Calm & Cool Essential Oil ($24): Made with a grape seed and coconut oil base, this vial contains essential lavender oil which promotes relaxation. The amethyst stones are said to boost healing powers and help with chakra balancing. The roller ball application keeps this mess free as you apply to pulse points. Apply before bed if you have trouble sleeping.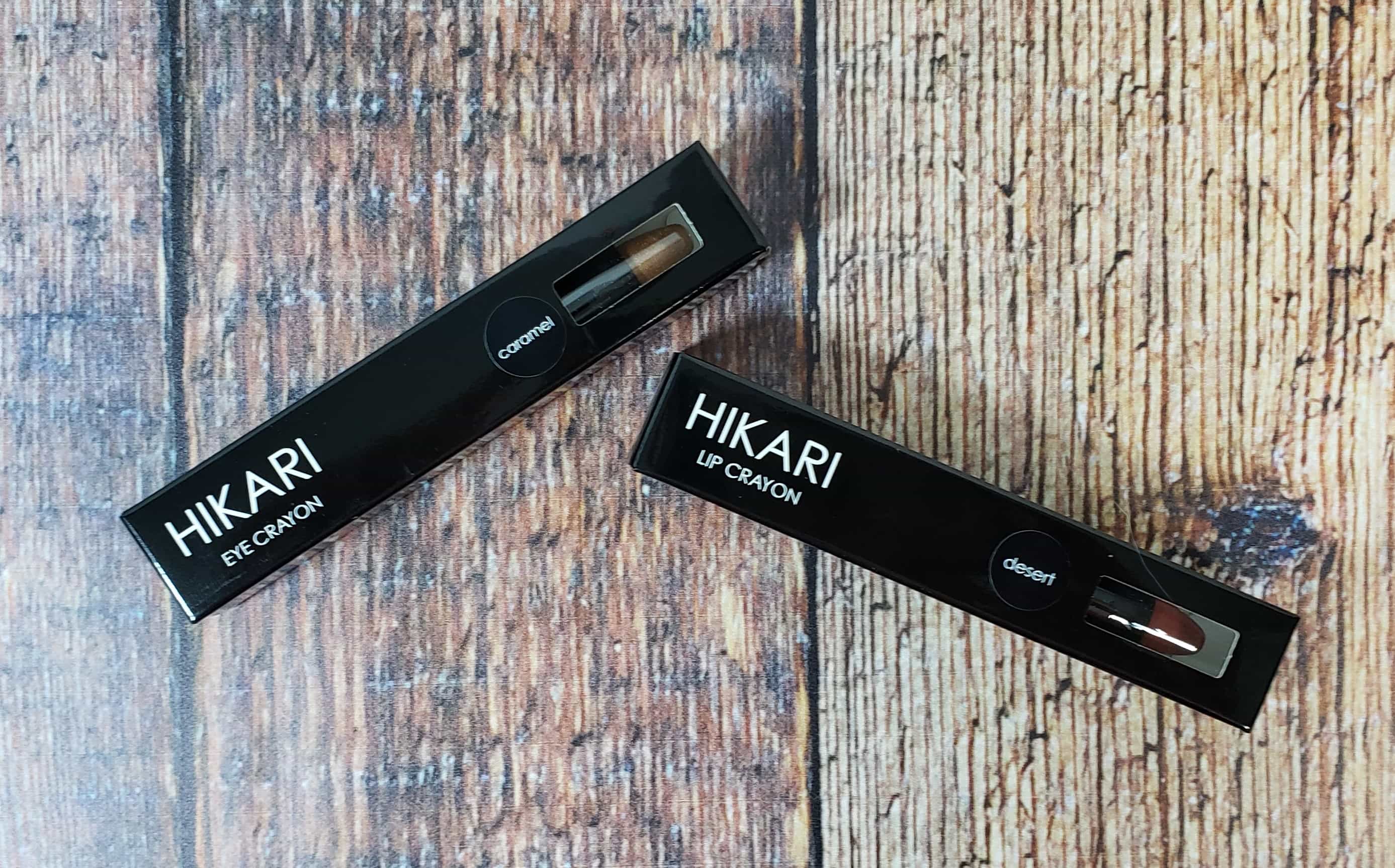 Hikari Cosmetics | Eye and Lip Crayon Duo ($32):  I am a fan of eye and lip crayons. They make getting ready simple and let me skip using makeup brushes. These are individually $15 on the Hikari website.
Eye Crayon in Caramel. This is a coppery-gold color with a creamy formula. This glides on easily and can be used as a shadow or liner.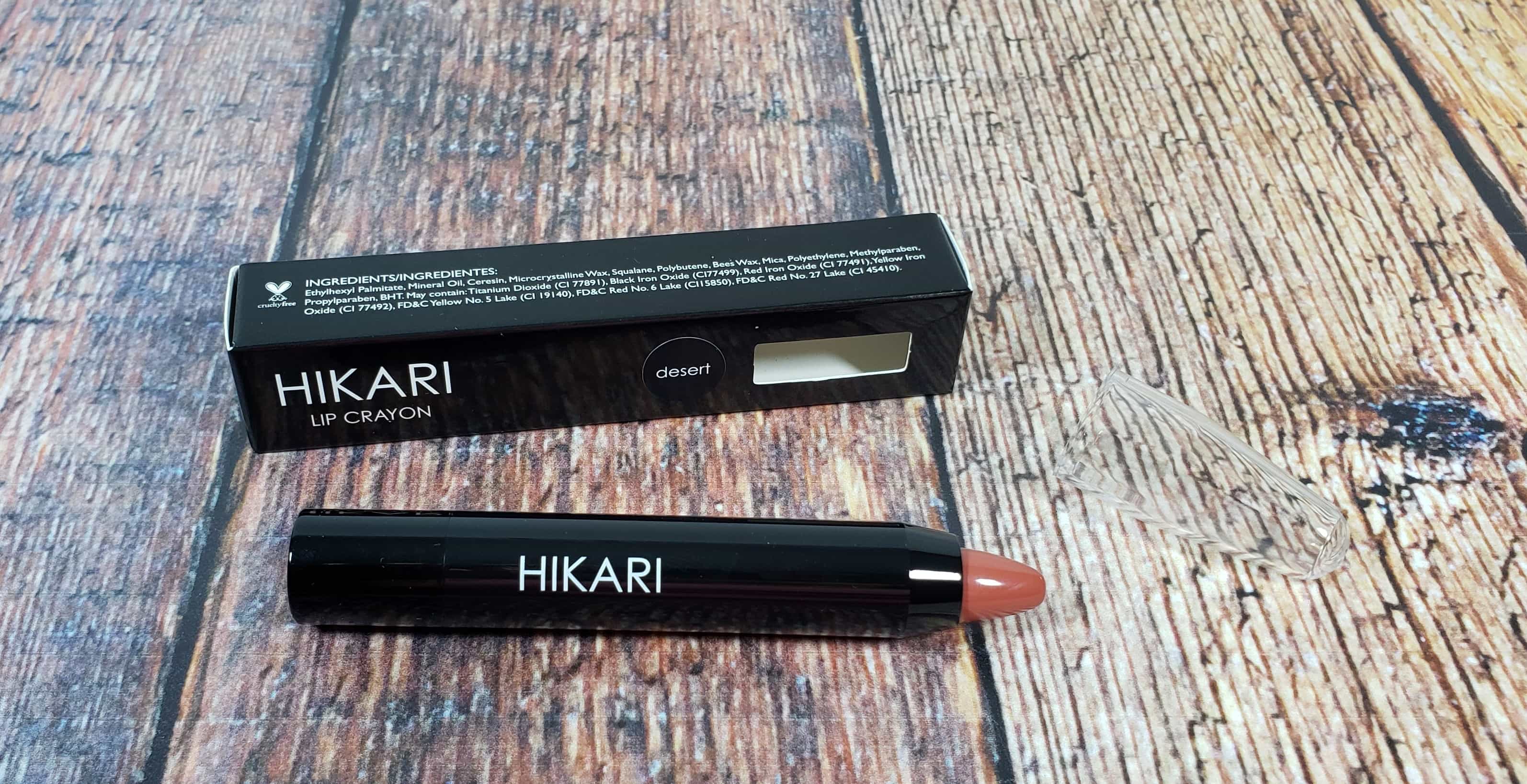 Lip Crayon in Desert. This looked like a dusty pink but appeared brighter when applied. Like the eye crayon, it is creamy and applies easily. The pointed tip makes lining lips a cinch.
Here's a look at both colors on me (top – eye crayon, bottom – lip crayon).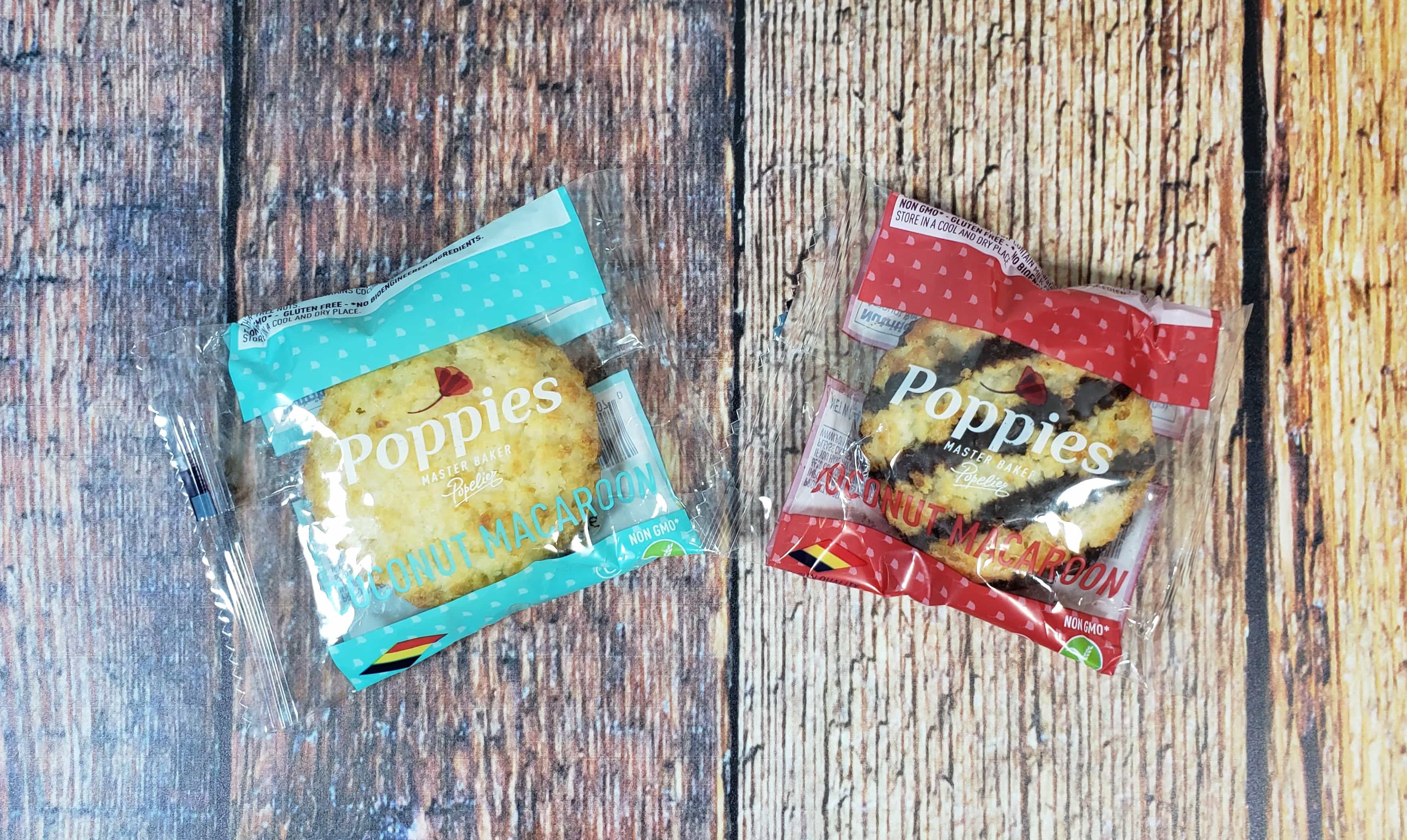 Poppies Macaroons | Original and Chocolate Drizzle ($4):  Made in the rich Flemish artisan tradition, these gluten-free macaroons from Poppies are full of fresh coconut and all natural ingredients. I don't like macaroons, so these went to my dad. He said they were moist and had the right amount of sweetness. I'll take his word for it.
The March SinglesSwag box had a listed value of $204. This month's box seemed to have a relaxation theme to me. Lots of goodies designed to keep you feeling calm and refreshed. What items were you excited to try? Let me know your thoughts by leaving a comment below.
Whether you're single or attached, I think you can enjoy this box. Plus, what a great monthly box if you're searching for something to replace your monthly POPSUGAR Must Have Box!
What about you? Did you have a favorite in this month's box? Let me know with a comment below.