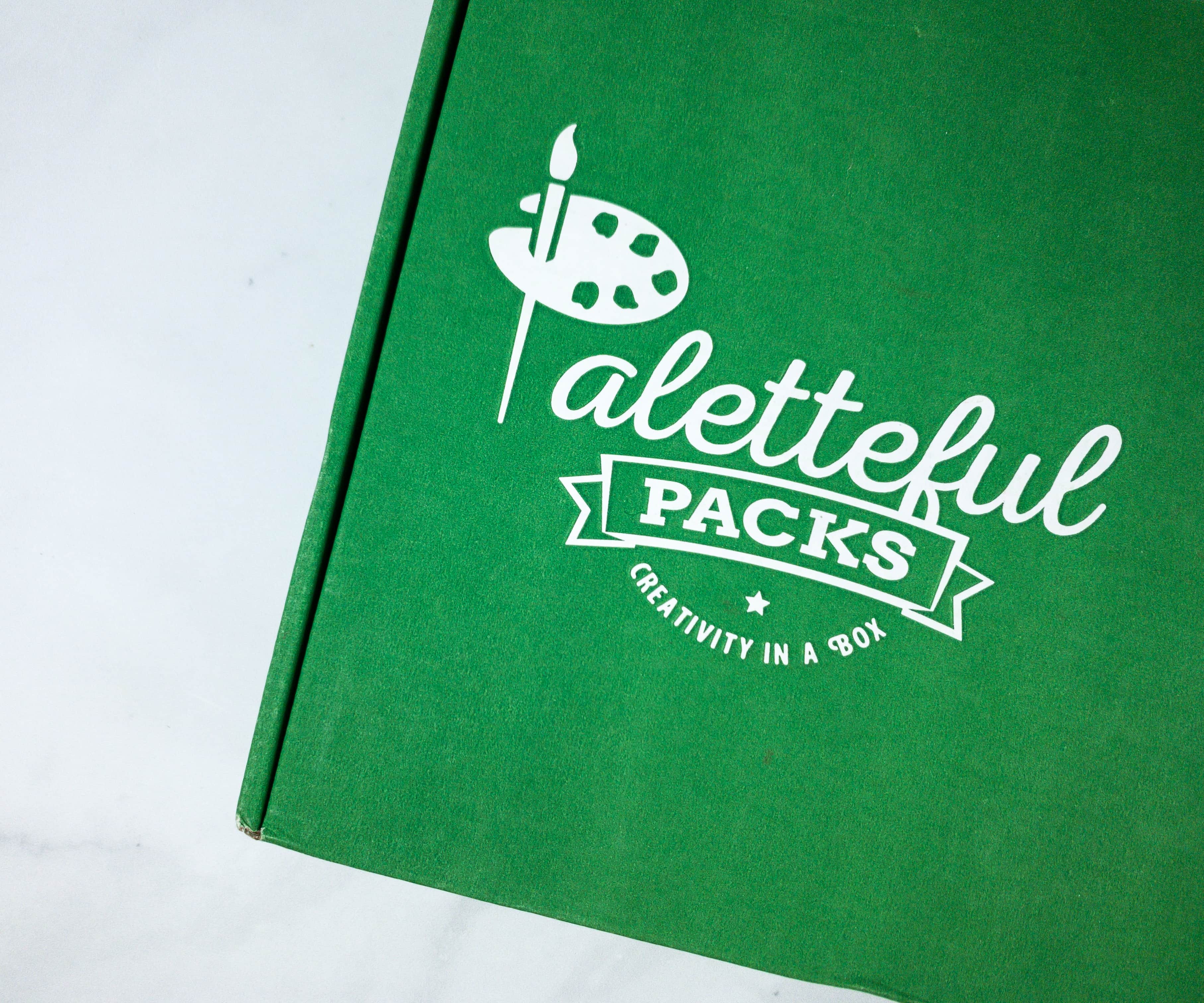 Paletteful Packs is a monthly subscription that sends the best art supplies to your door. Every box includes everything you need to create a work of art. They currently offer two types of boxes: Young Artist for children ages 8+ and Premier Pack for adults, whether beginners, professionals, or anyone in between.
This is a review of the Premier Pack! 
DEAL: Save 10% on your first box. Use coupon code 10HOORAY.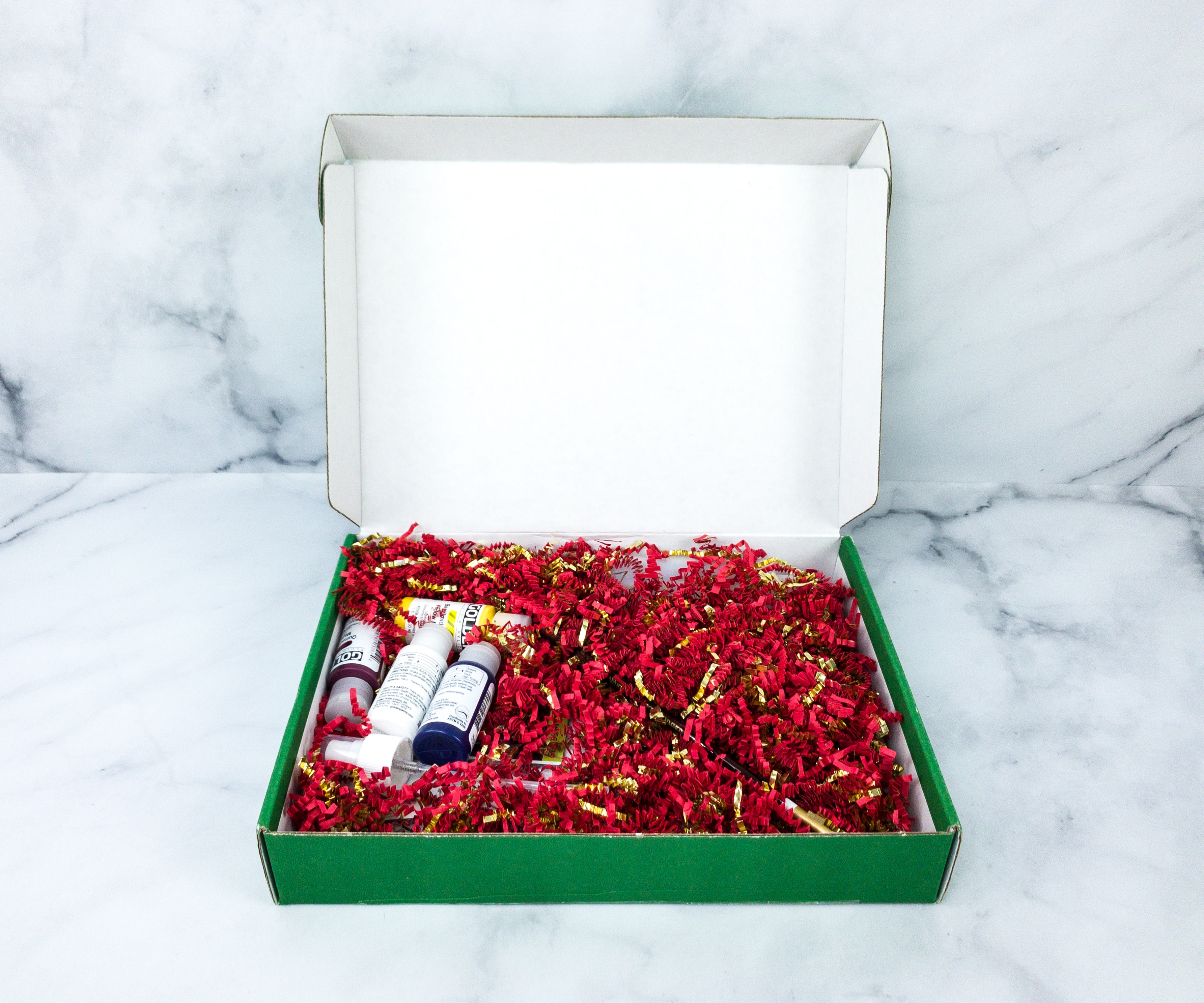 The items arrived in a sturdy green box. This time, all the items are protected by red and yellow squiggles!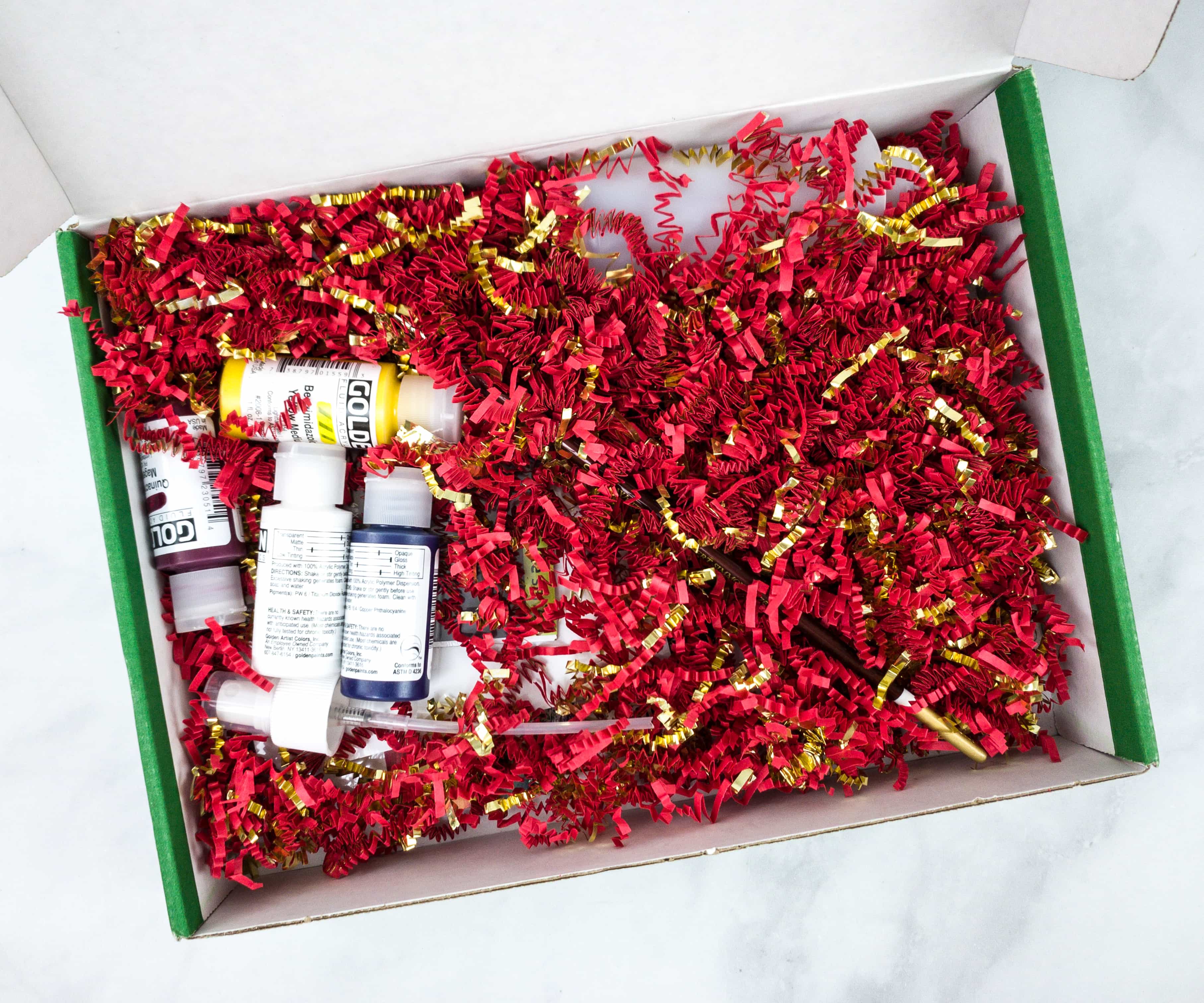 Some of the inclusions are already peeking out of the squiggles.
There's an information card that lists all the items in the box with a short description for each.
What makes the box more fun are the prompts and challenges! The back of the card features a list of prompts for each week of the month!
We also got here another card containing brief information about Golden Fluid Acrylics.
The back features the full breakdown of all the fluid acrylic colors.
Everything in my box!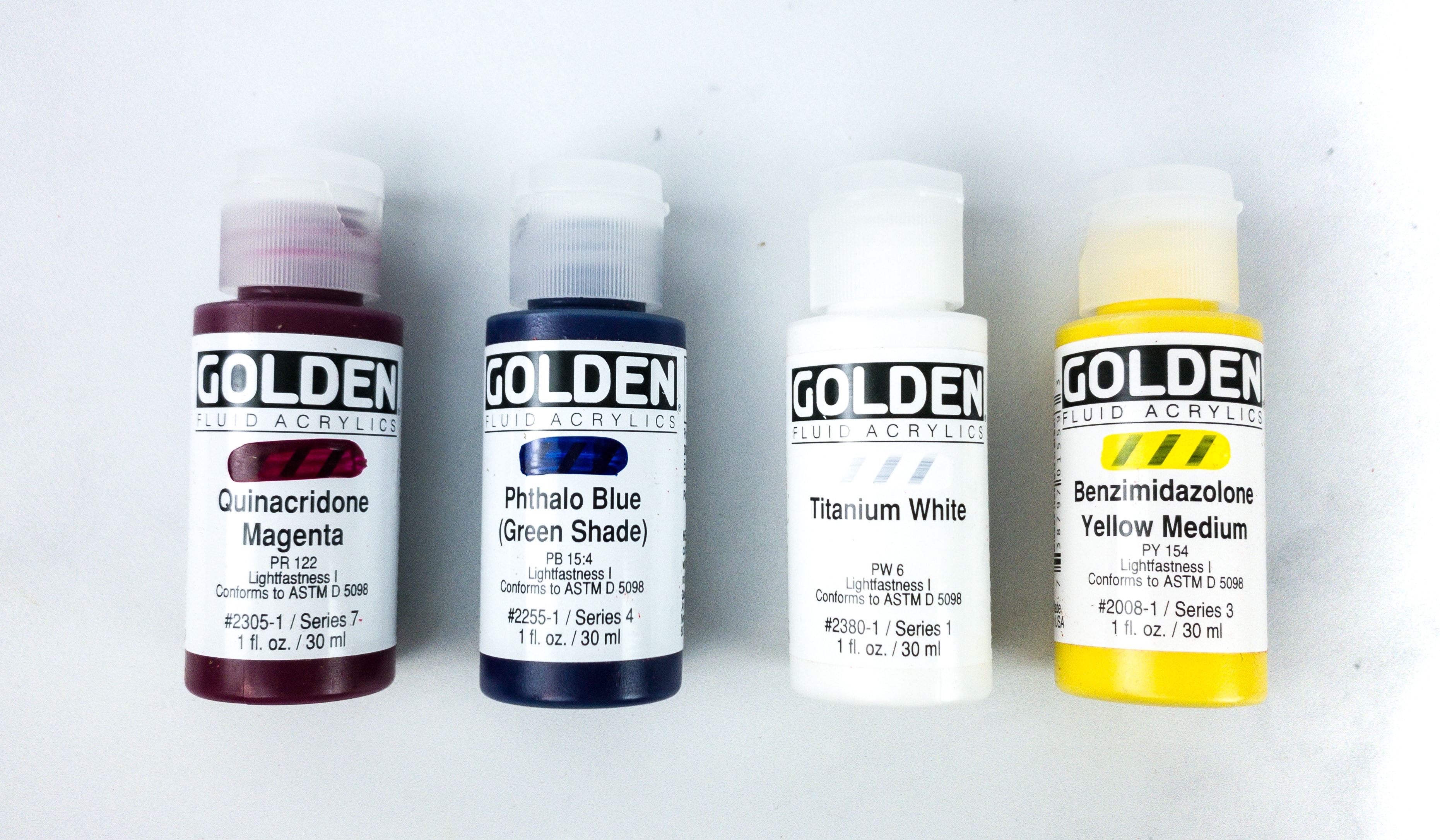 Golden Artist Colors Fluid Acrylics ($32.06) These are highly intense, permanent acrylic colors formulated with 100% Acrylic Polymer Dispersion produced from lightfast pigment. They have no fillers or extenders, producing an exceptionally smooth and thick textured paint perfect for spraying, brushing, and staining.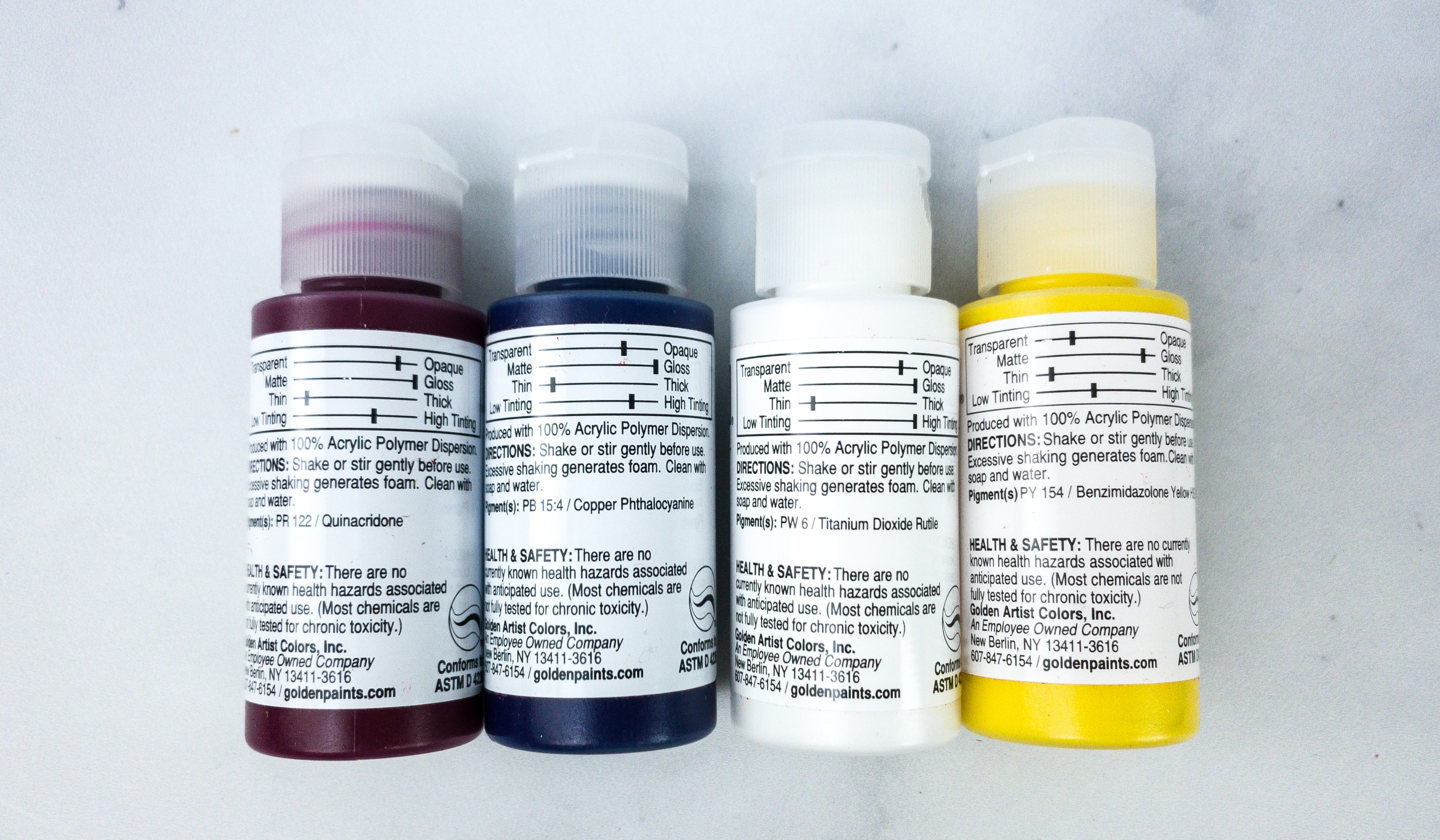 This box includes four 1 oz. bottles in different colors: Quinacridone Magenta, Copper Phthalocyanine Blue, Titanium White, and Benzimidazolone Yellow.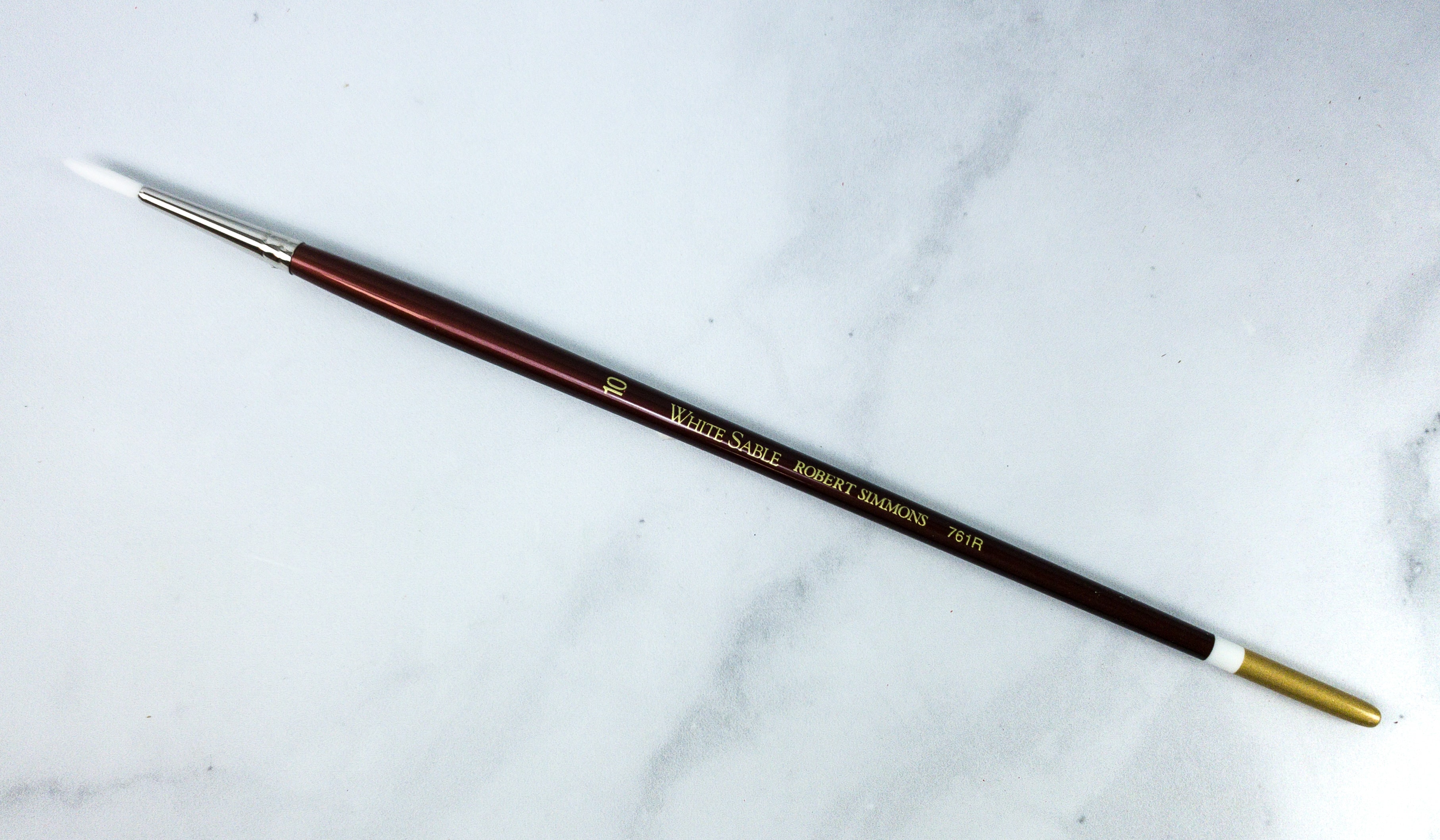 Robert Simmons White Sable Brush ($10.25) It's a brush made with synthetic fibers that feature a unique blend of synthetic filaments with ultra fine hair.
This ultra fine brush is soft and responsive, making it the most ideal brush for any kind of media or surfaces.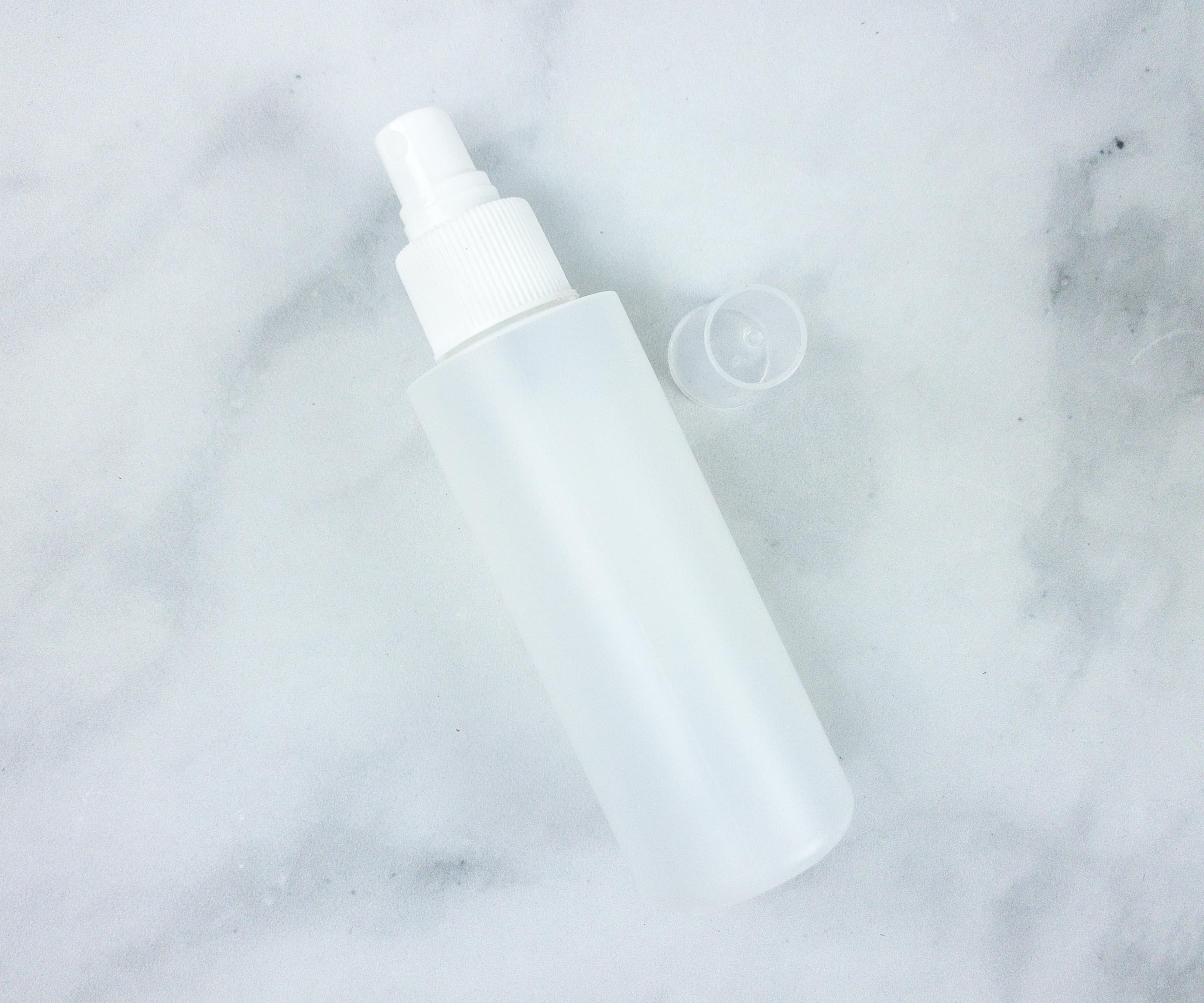 Spray Bottle ($2.99) This bottle is definitely a great aide for your artwork as it provides a fine mist that can be used to keep your acrylics wet or to create a variety of effects.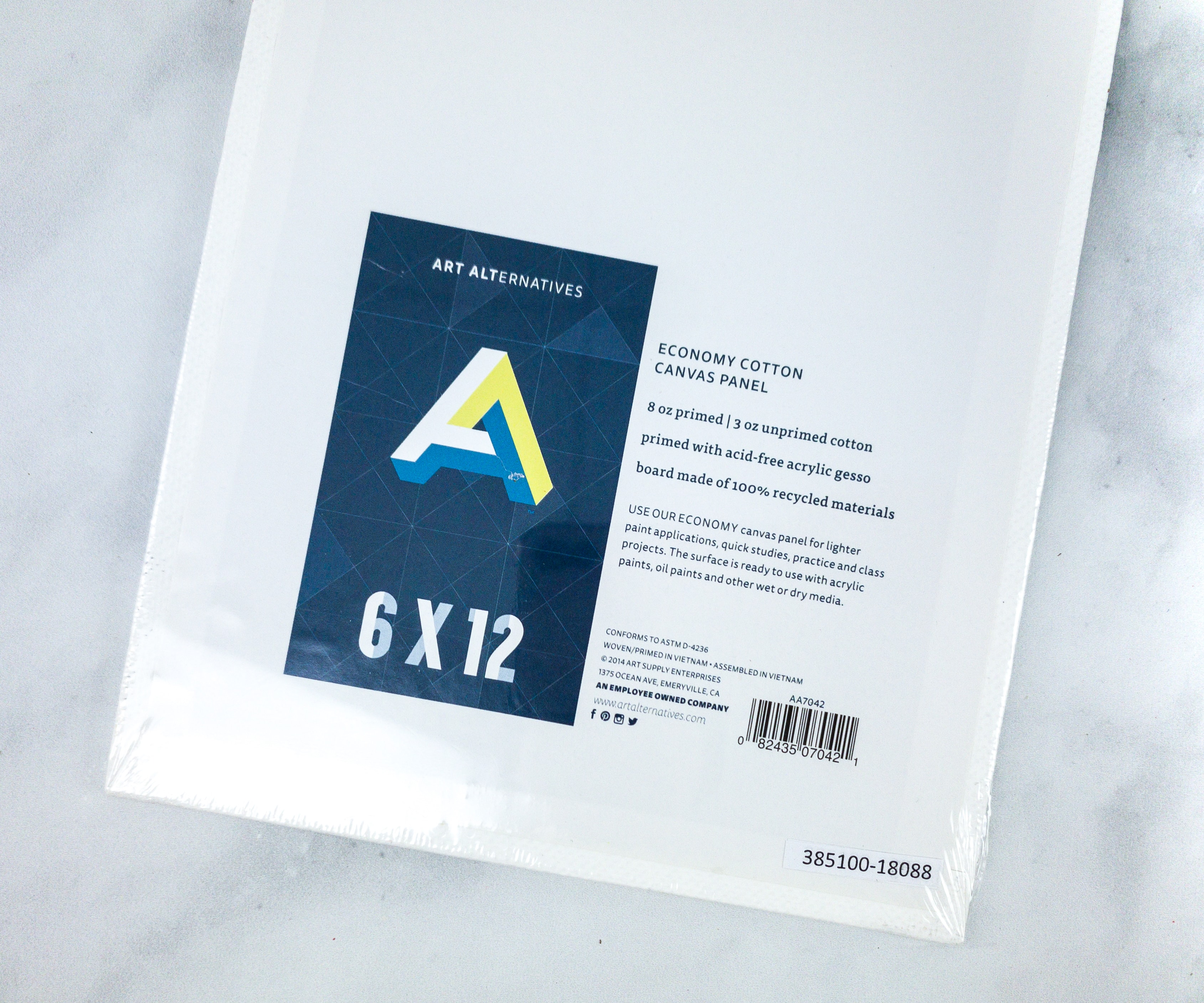 Art Alternatives Canvas Panel ($2.95) To make an artwork, of course, we need a canvas panel! This one is made from 8 oz. of primed and 3 oz. of unprimed cotton with acid-free acrylic gesso together with board made of 100% recycled materials.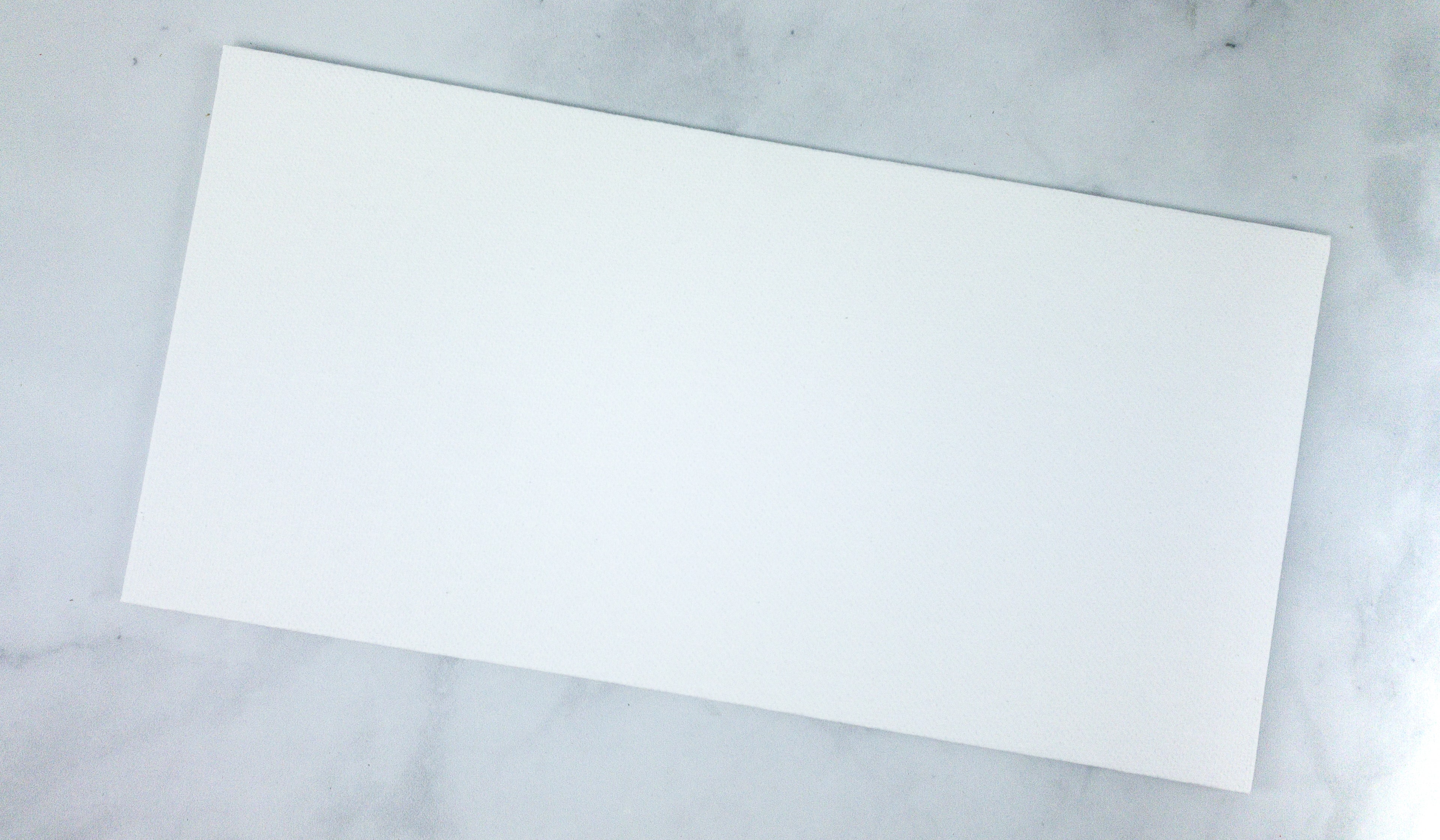 The panel is applicable for use with all acrylic paints, oil paints, and other wet and dry media.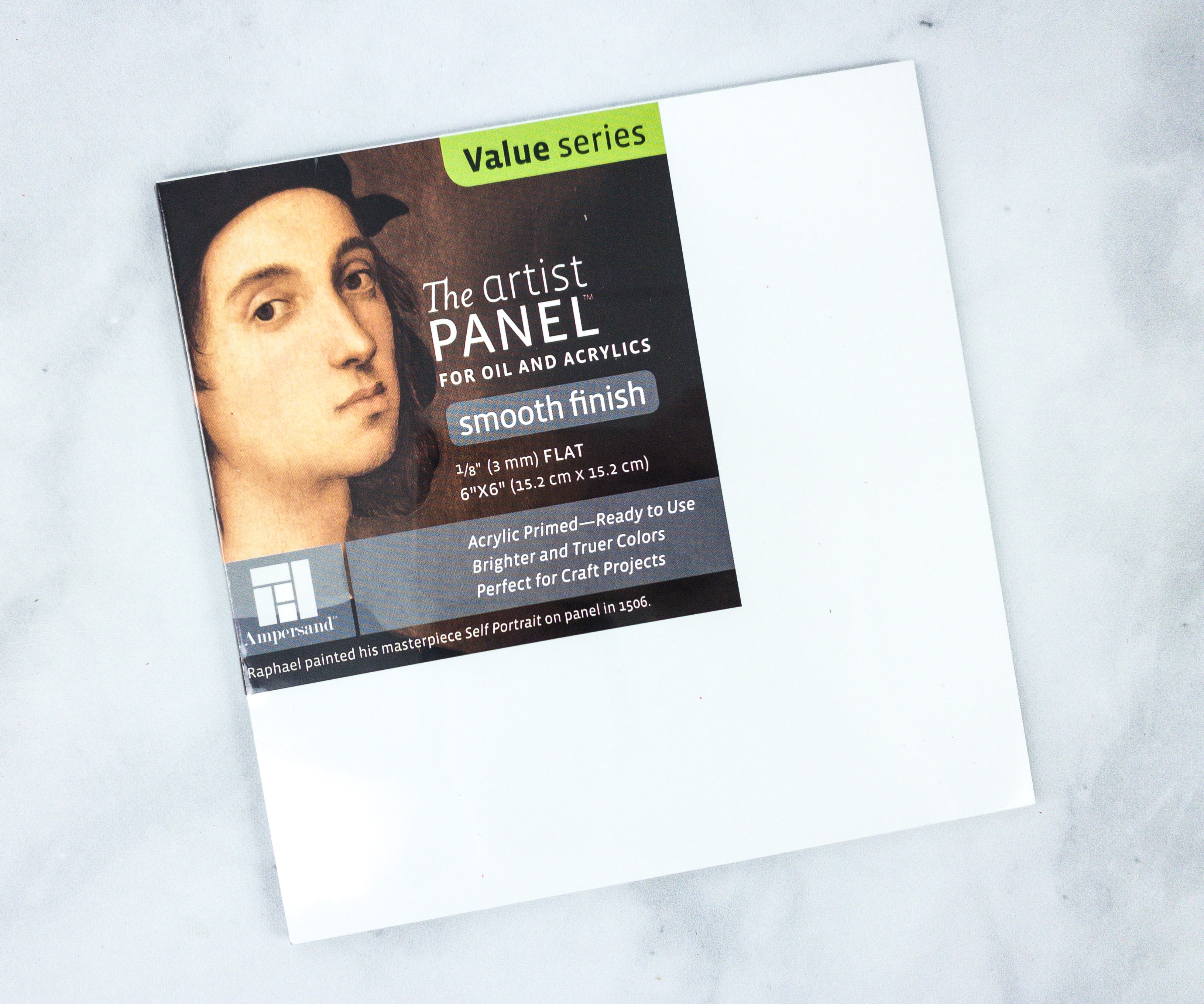 Ampersand Smooth Primed Artist Panels 6 x 6 and 4 x 4 ($4.41) We got two pieces of this ultra-smooth, warp-resistant panel. One is 6 x 6 and the other is 4 x 4.
An alternative to your regular canvas, they are made from high-quality 1/8-thick MDF with a smooth acrylic coating.
These panels also come with slots on the back for easy hanging. They are also perfect for mounting papers, prints, and canvas.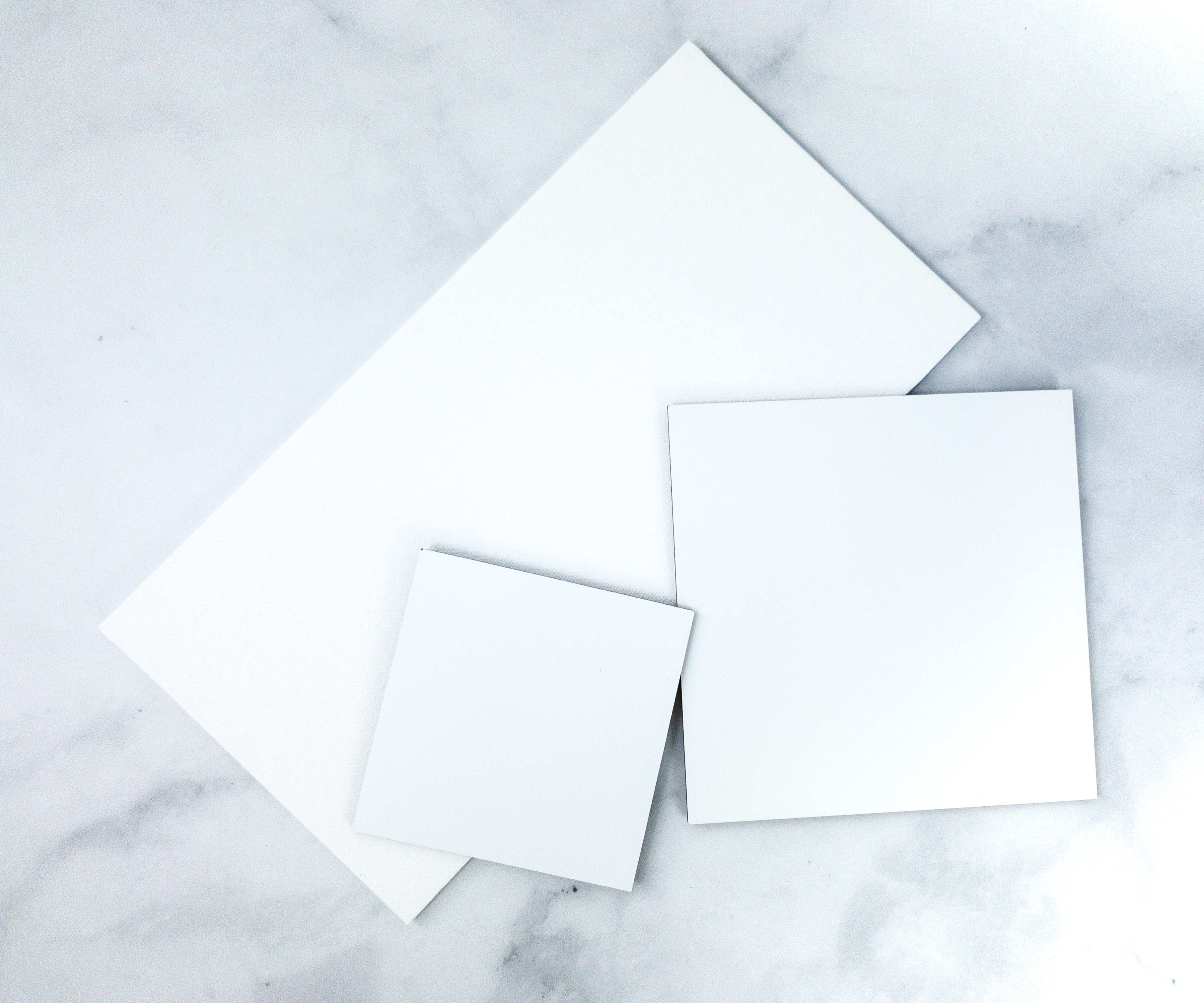 Here are all the canvases we got this month!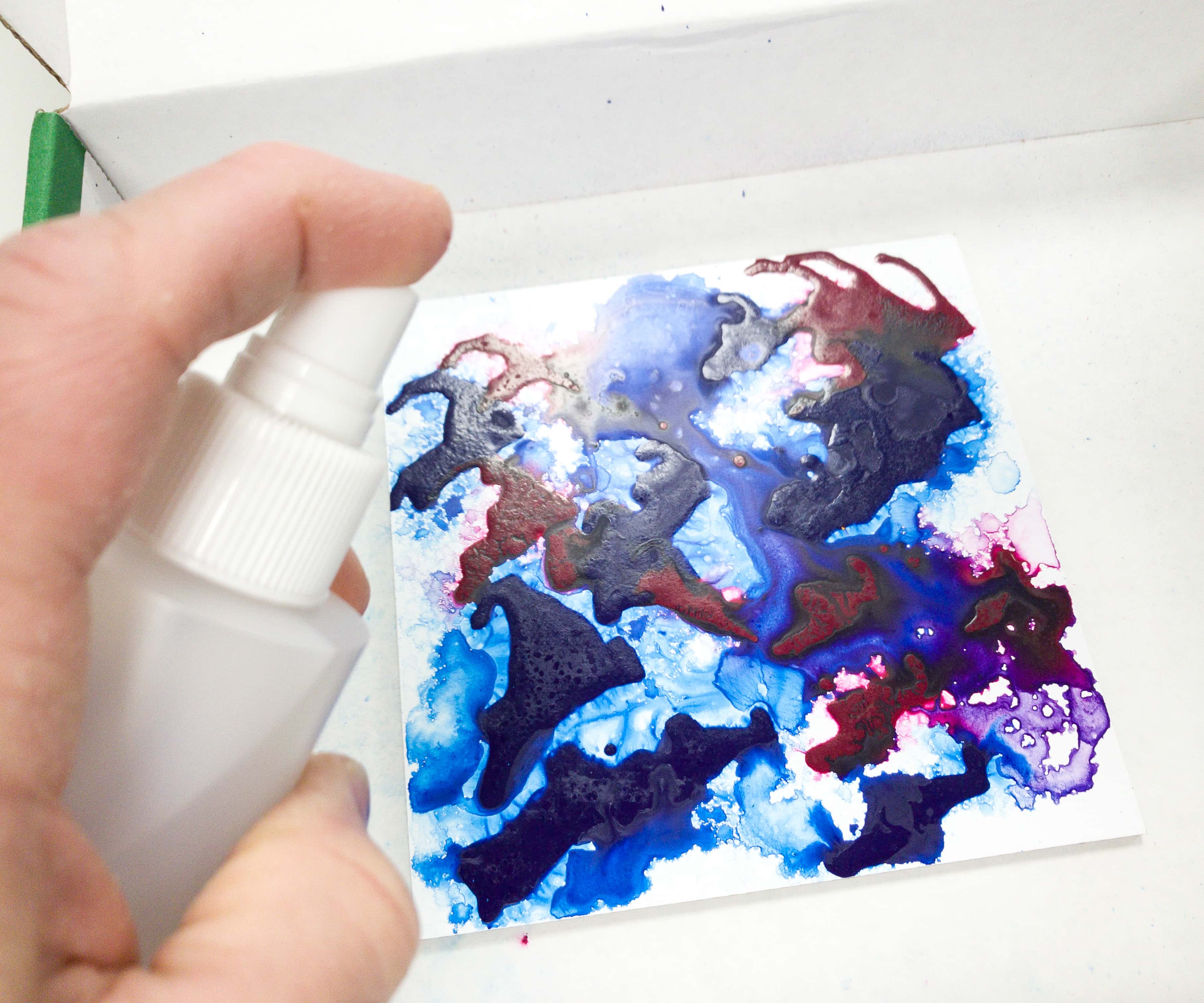 I started my first artwork this month by putting a few drops of Golden Artist Colors Ink on top of the canvas. I also used the spray bottle to mist it with water and create a different effect. As expected, they blended really well with each other.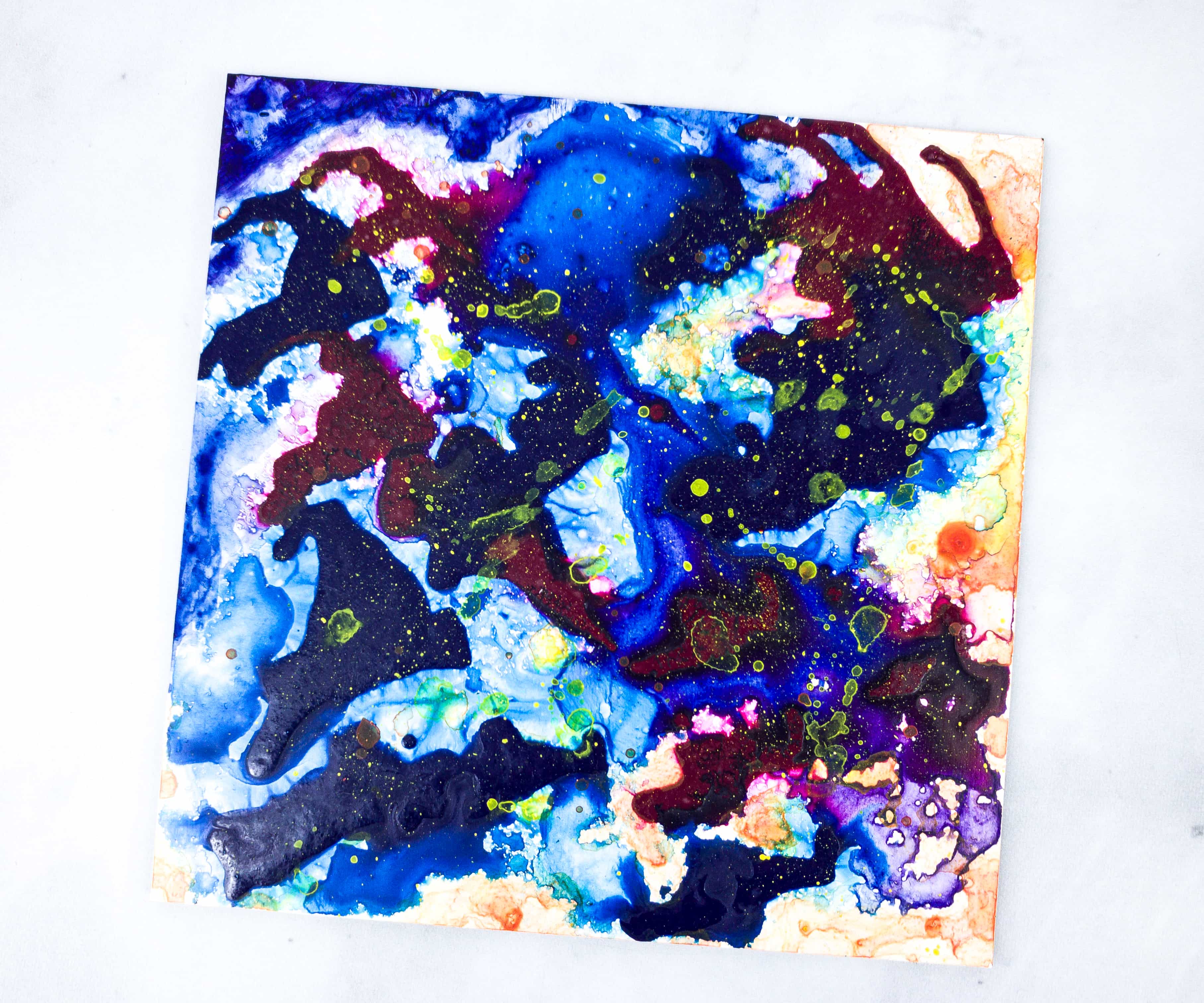 I let the color dry for a while, then sprayed it again with some yellow paint.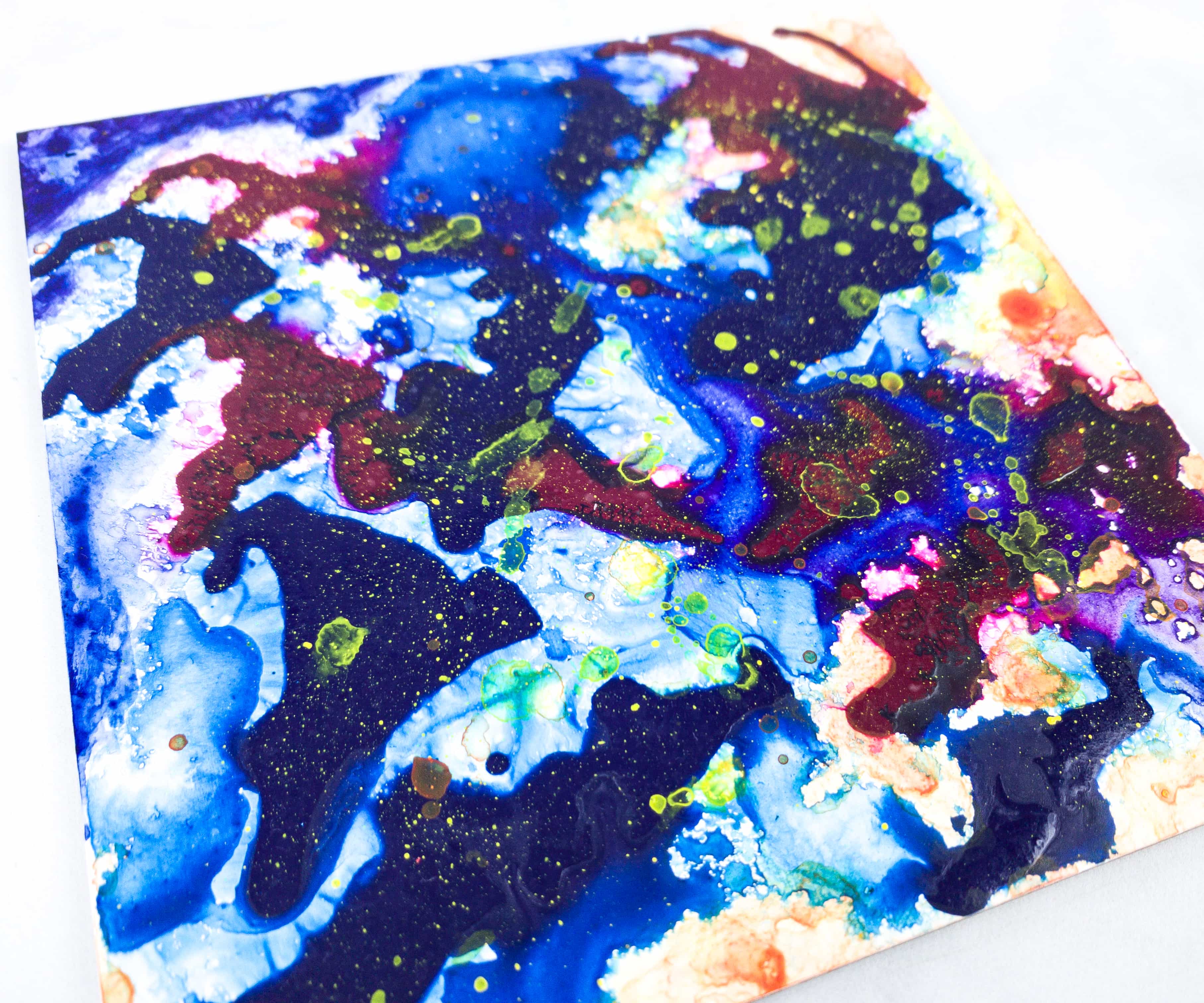 This abstract painting looks fantastic, the perfect artwork to hang on my wall!
My second artwork is all about bright and colorful flowers!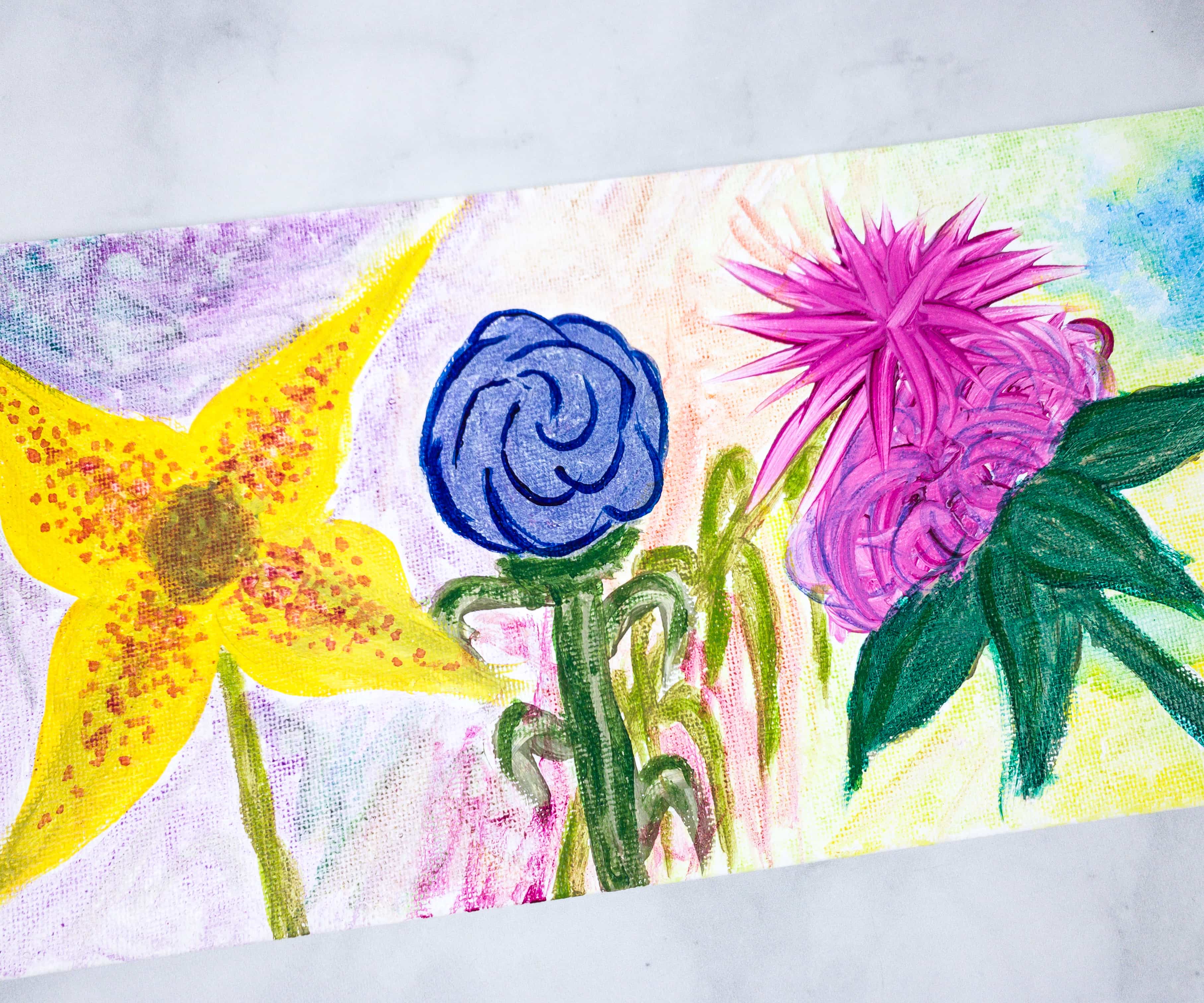 The colors on the flowers are quite vibrant! I also put some light paint on the background.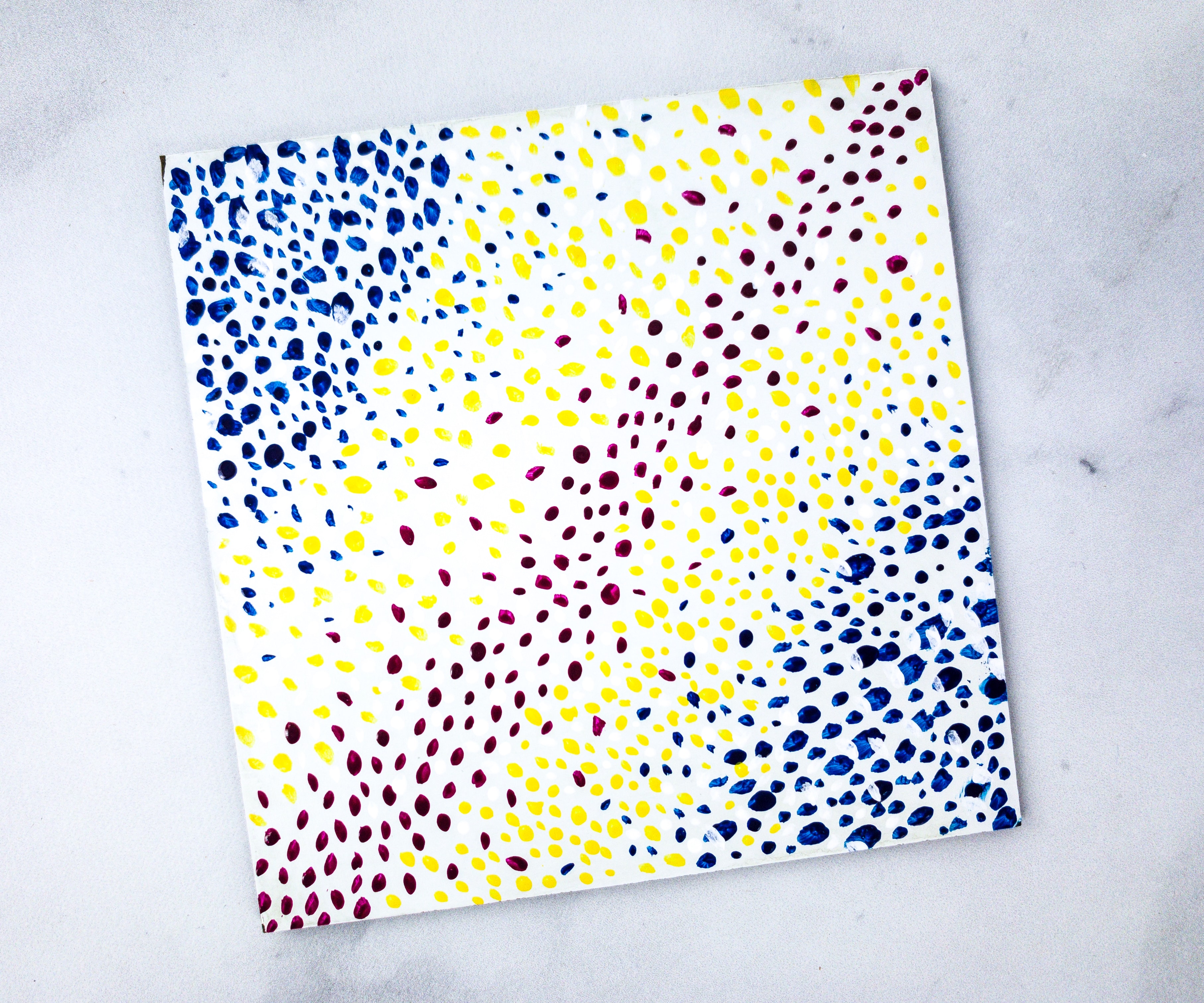 On this one, I put droplets of blue, red, yellow, and white ink on top of the Primed Artist Panels! Each ink retained their shape and didn't buckle easily.
The paper was also pretty smooth, so I didn't have a hard time doing the artwork!
Here are all the items and artwork I made for the month of December!
I got to unleash my creative juices again, thanks to Paletteful Packs! They're really consistent in curating top-quality art tools and supplies, as well as inspiration for our next artwork. It's really an excellent subscription that gives me more reasons to explore my creative side. This month's box includes a lot of premium quality canvases, which makes a great medium for my drawings and paintings. I also love our new batch of acrylic paints, brush, and spray! All in all, this is a wonderful subscription for any aspiring artist or even those experienced artists looking for some inspiration!
Any thoughts about the Paletteful Packs box?