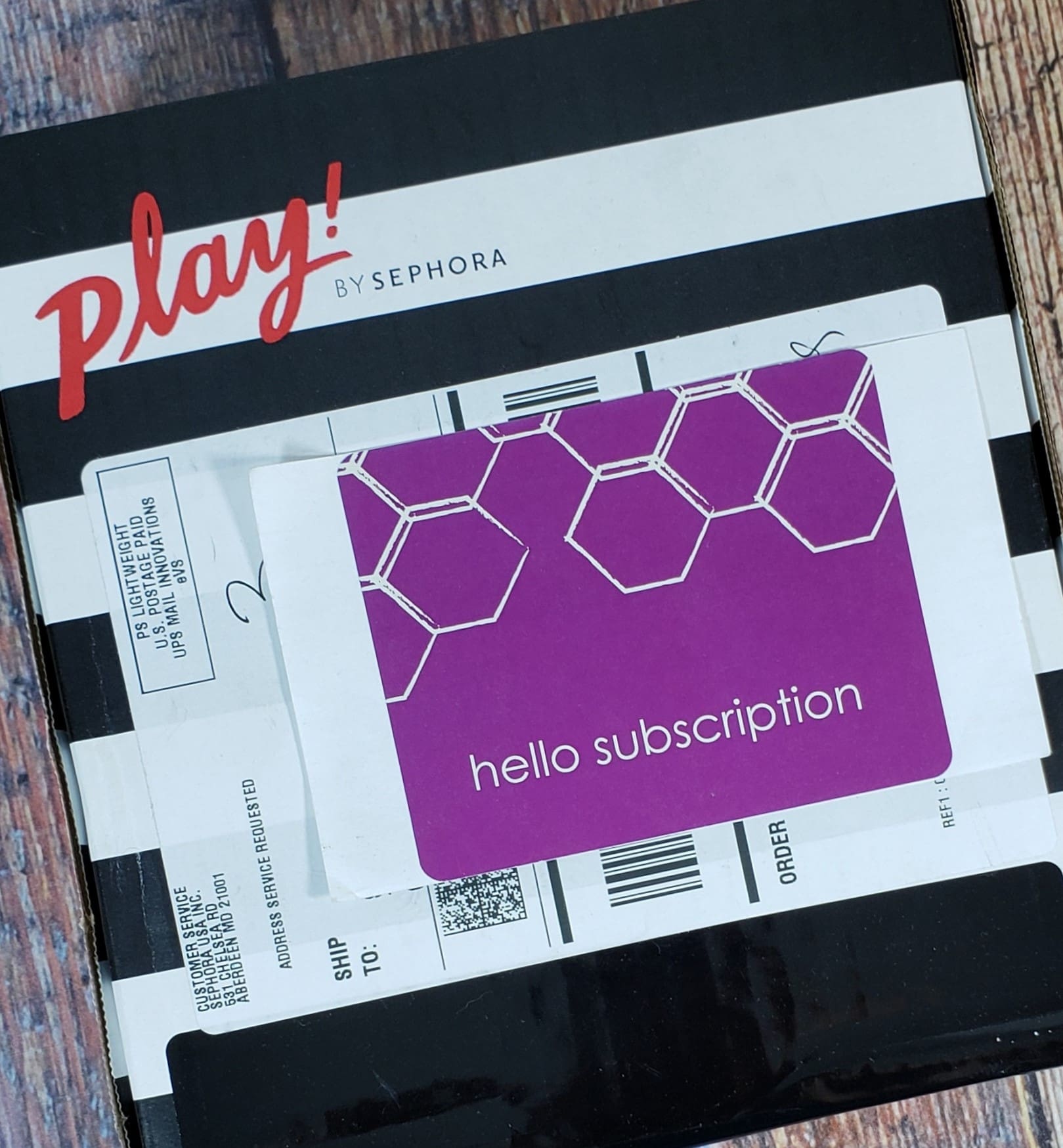 Play! by Sephora is a monthly subscription box that brings only the best and exclusive Sephora beauty and makeup samples. The subscription costs $10 per month, and you'll get 5 deluxe beauty products plus a bonus item, playlists, and coupons you can use when you visit in-store.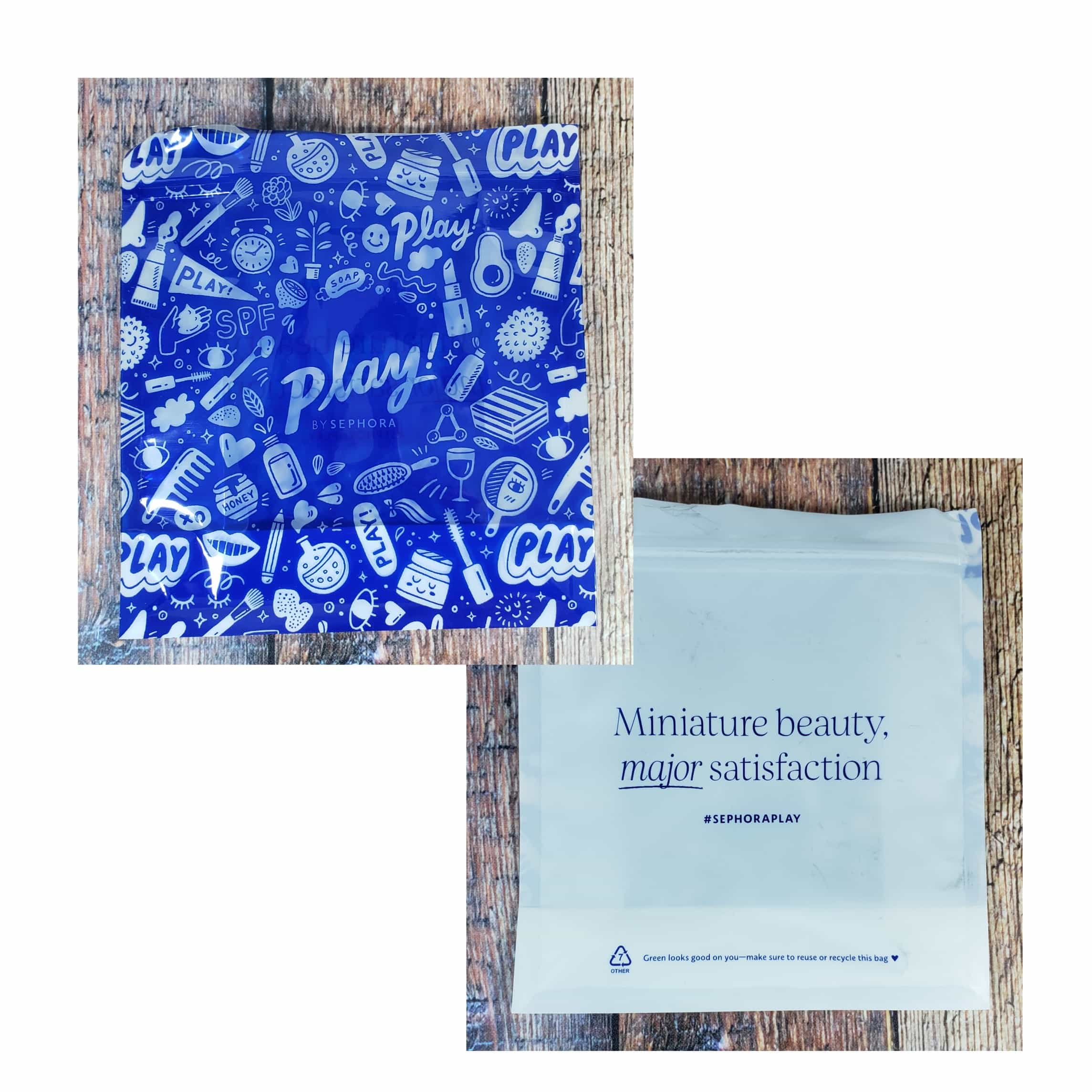 I love the royal blue on this month's bag. These bags are reusable and recyclable. For me, they really come in handy when traveling. Since they're zip top, I can add small bottles and not have to worry about them leaking in my suitcase.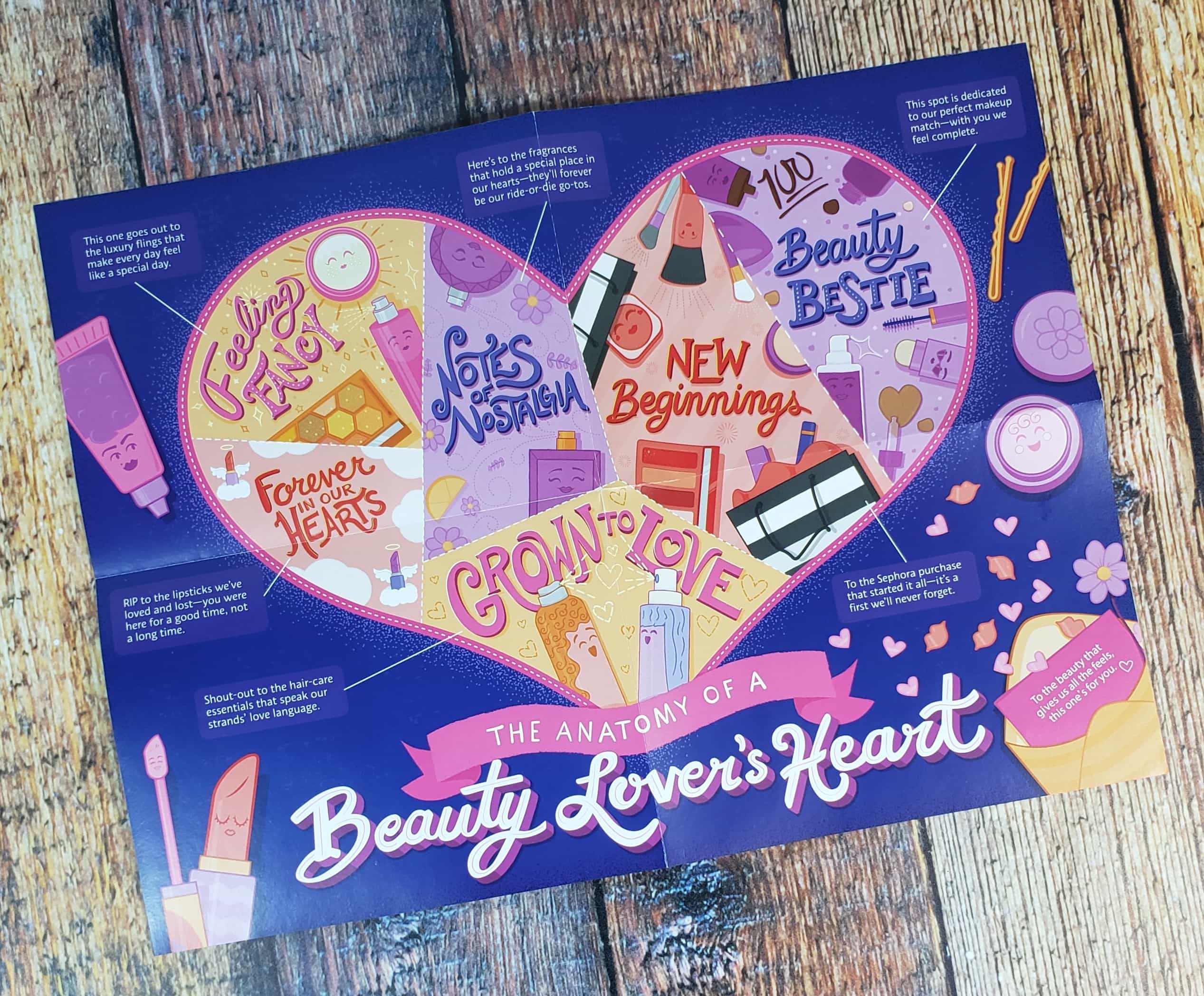 The theme for February is The Anatomy Of A Beauty Lover's Heart. Essential fan favorite items were chosen to help you fall back in love with your beauty routine.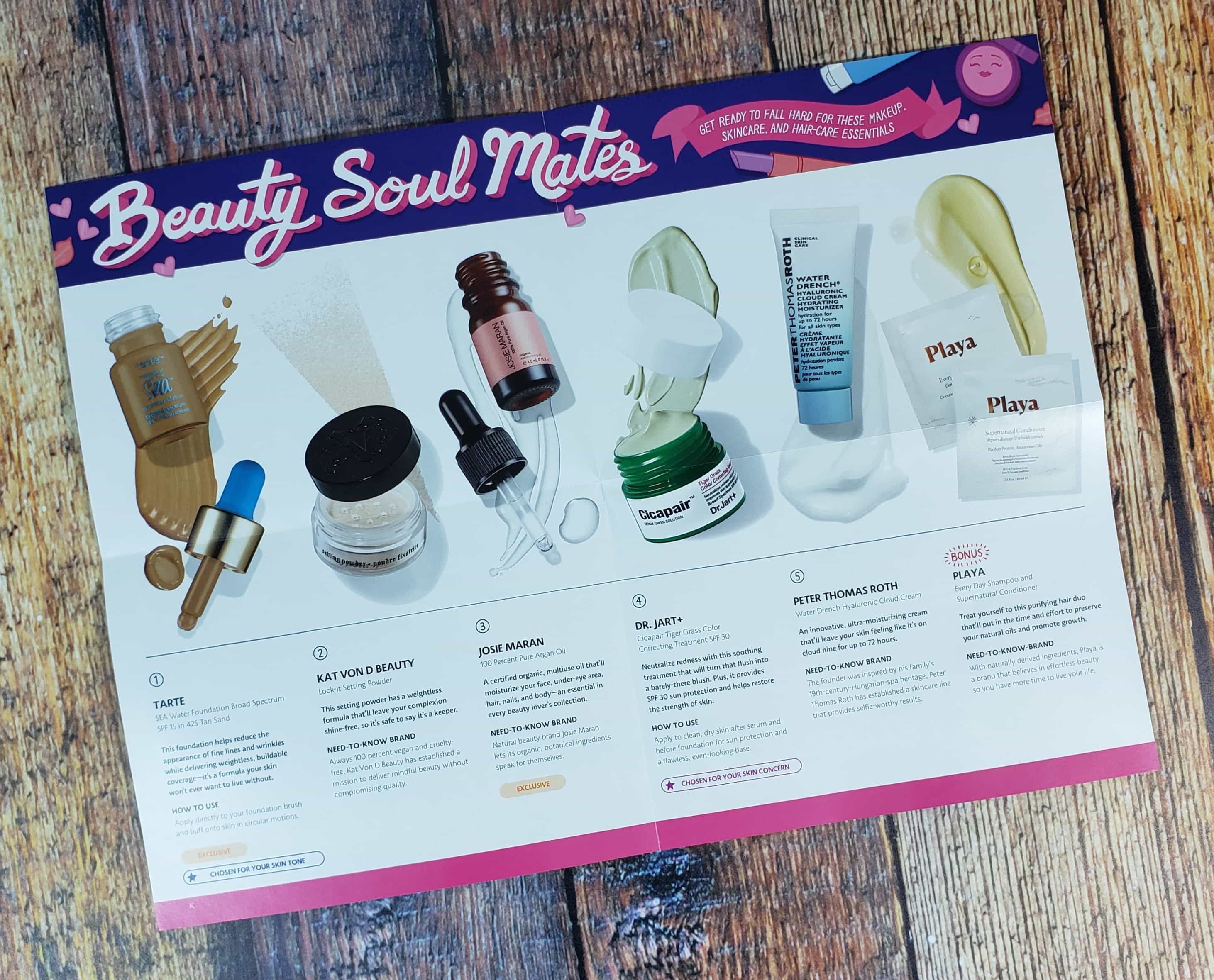 The fold-out poster shows a list of all the items included in this box plus tips on using the item or more information on the brand. You can access all of the information and also watch videos right on the Sephora site or use the app for more info. Also, don't forget to check out The Beauty Insider Community. Create a profile and start joining the discussion!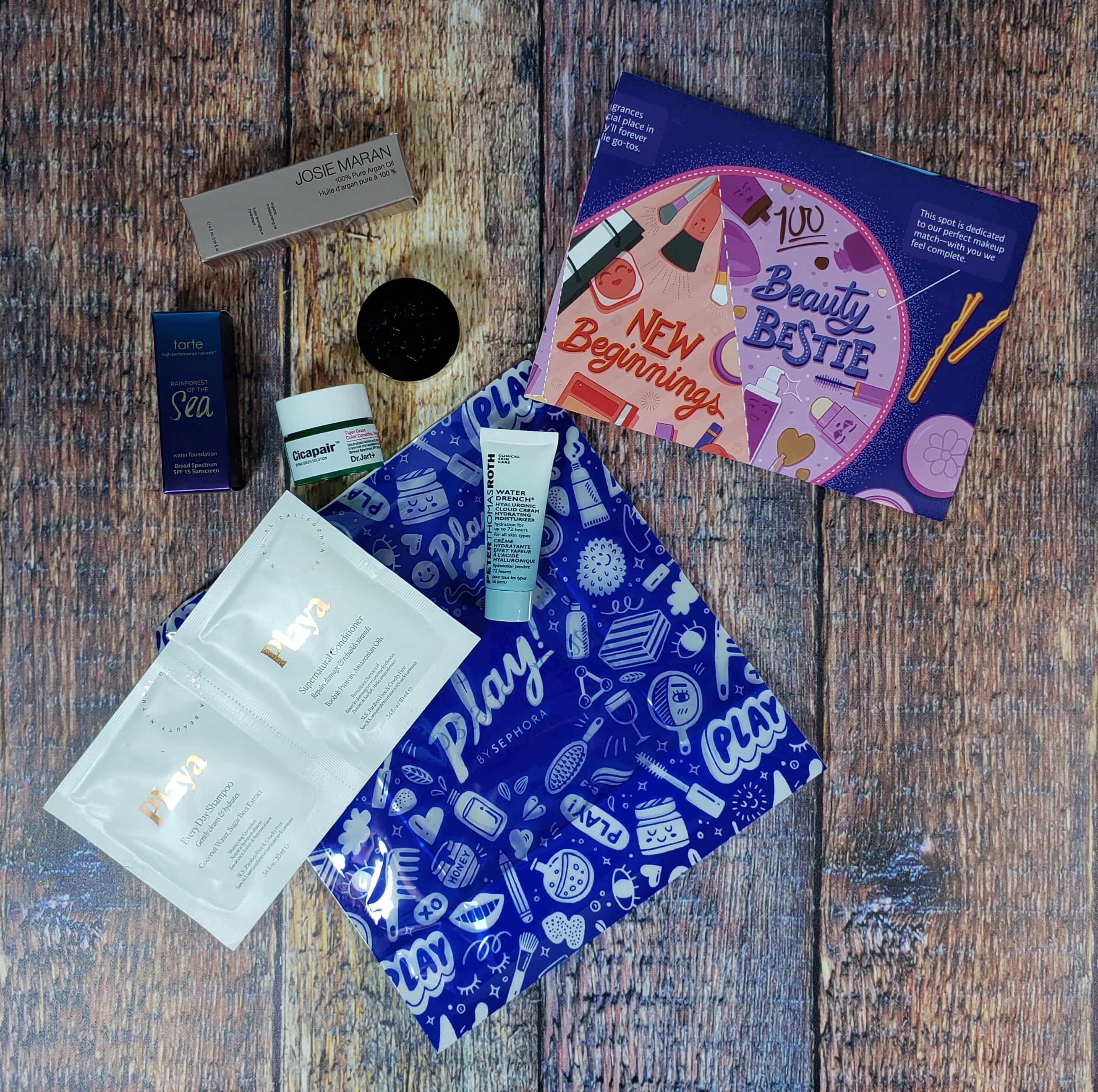 Here's a look at everything in my February box. Remember, items are chosen based on your personal profile. So, you may have some differences. Click here to see variant items in other boxes.
tarte | SEA Water Foundation Broad Spectrum SPF 15 in 42S Tan Sand ($6.63):  This foundation is a bit thinner than my go-to, Fenty. That said, I do like it because it gives a more natural looking finish – my freckles come through. You can build up the coverage, if you prefer. I have slightly oily skin and noticed that this does oxide slightly, turning the tone a bit darker than when first applied. I received a different shade of this foundation a while back, and this one is a closer match to my skin tone but still just slightly off (Sephora's exact match is 53G Deep Golden). My tone is saved in my profile, so I'm hoping that one day I'll get an exact match. ??‍♀️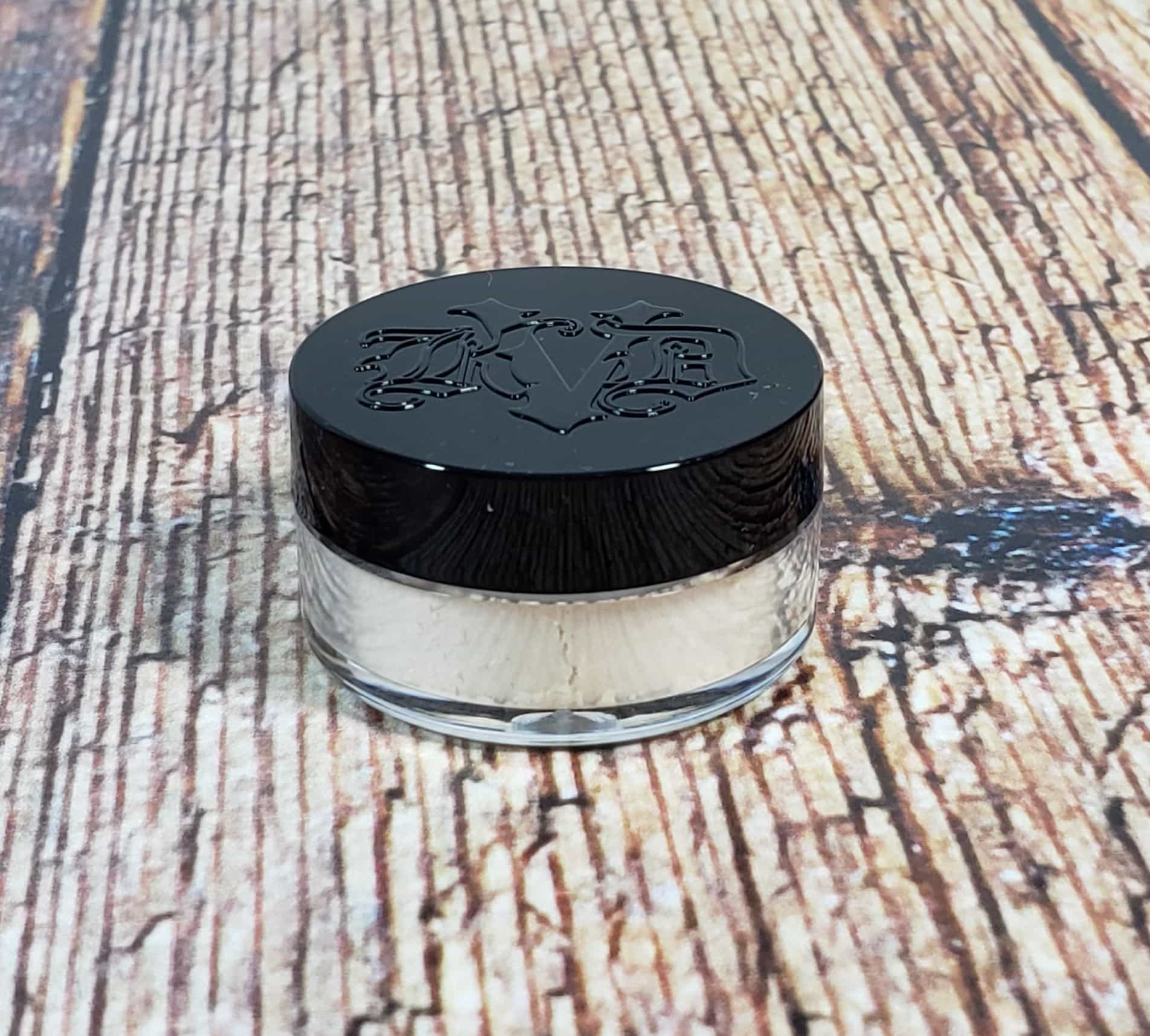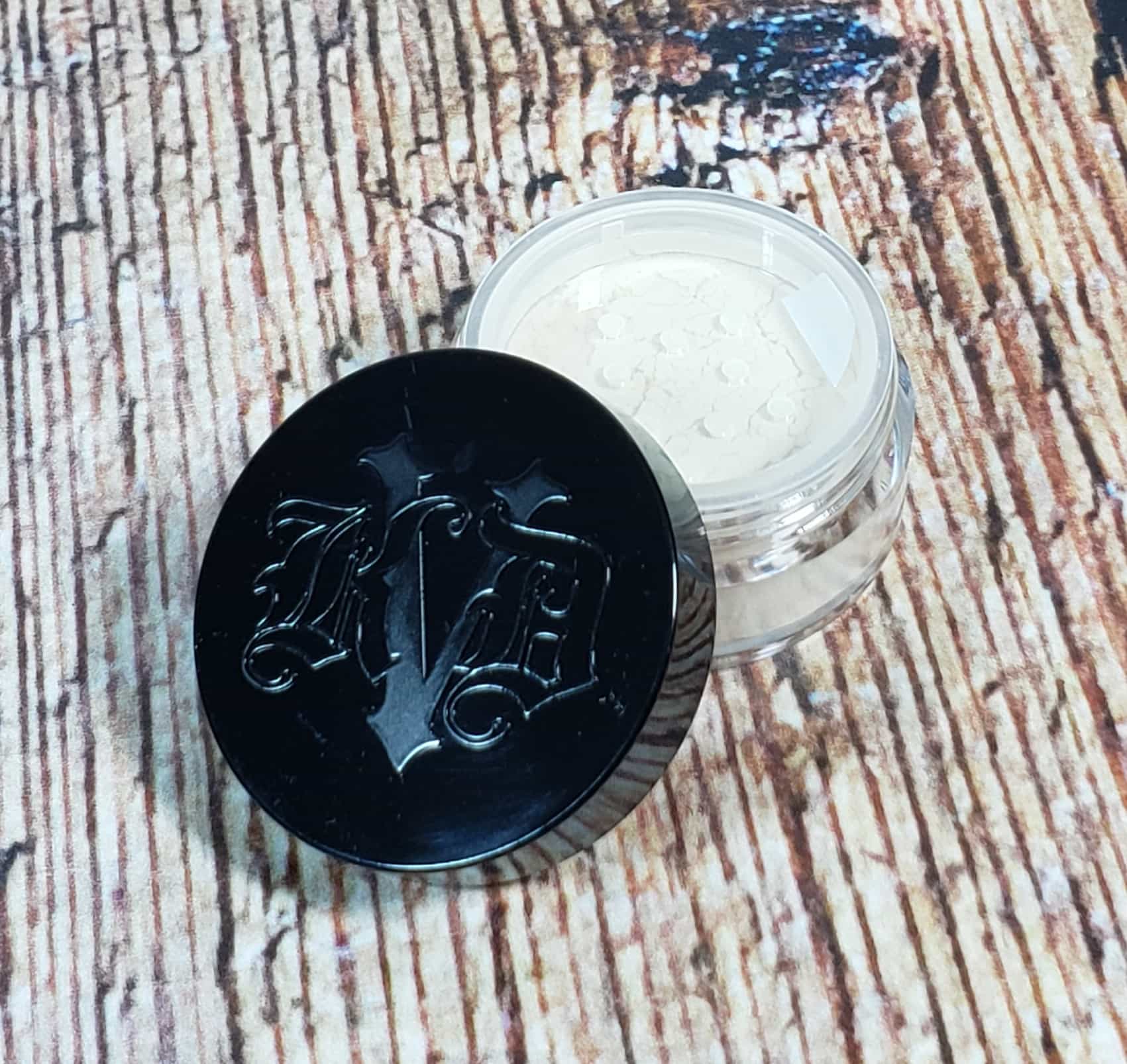 Kat von D Beauty | Lock-It Setting Powder ($2.27):  Let me start by asking if anyone noticed that the sifter holes were in the shape of a star? I love that the sample has the same detail as the full sized product. This translucent powder can be used almost universally on a variety of skin for a soft matte look. It is designed to give you a finish with no chalkiness, no flashback, and no added texture.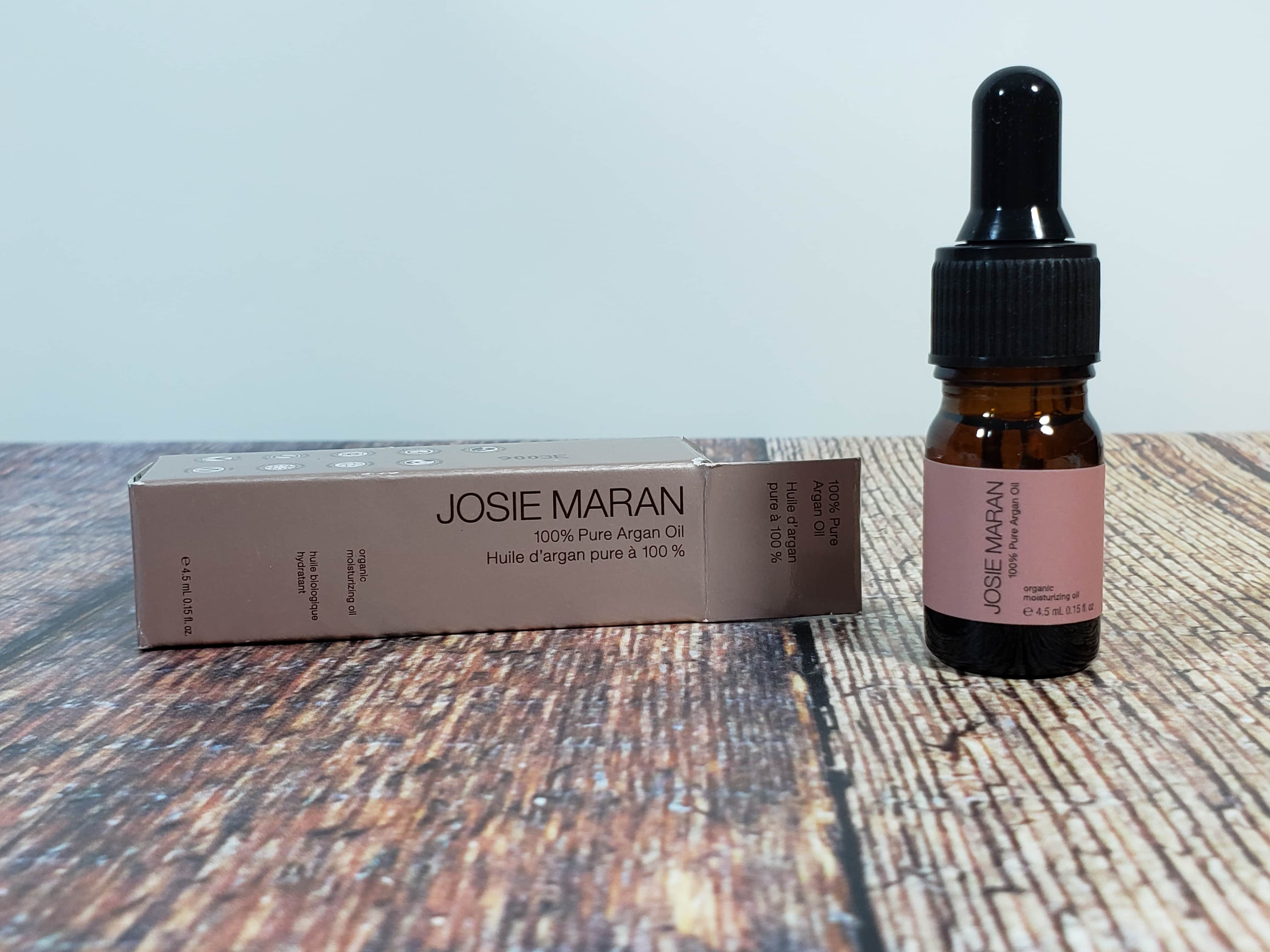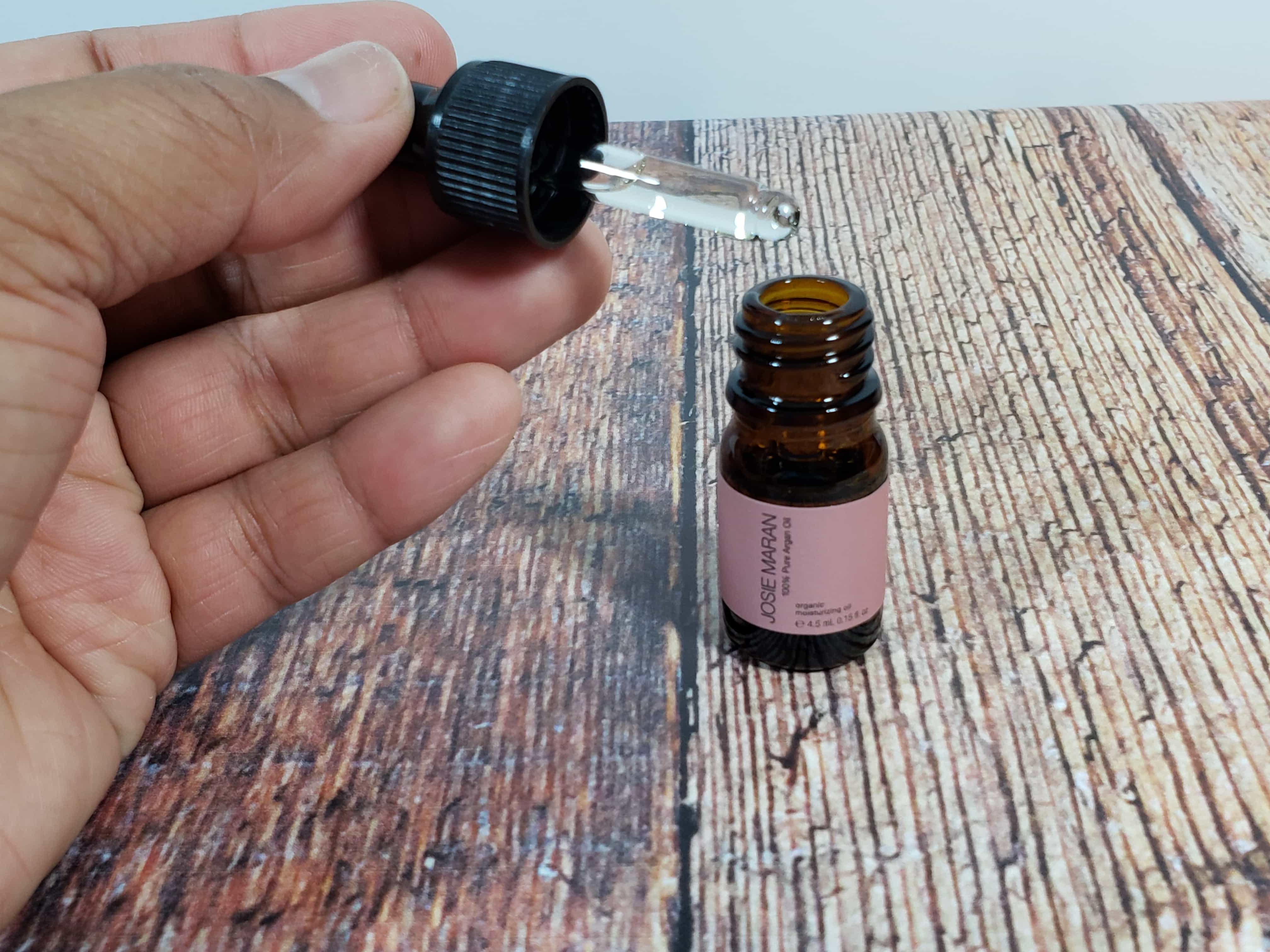 Josie Maran | 100 Percent Pure Argan Oil ($4.41):  This bottle contains 100% organic argan oil. Although this is primarily marketed as a facial oil, it can be used in a number of ways. These uses include as a treatment for cuticles, to soften rough patches on skin, to firm skin, and (my favorite) to manage flyaways/frizz or treat split ends on hair. There is a slight fragrance, but I find it to be similar to scents associated with other argan oil products. (Note: If you've ever wondered why oil products are usually in amber bottles, it's because the bottles help filter out blue and UV light that could breakdown the oil's effectiveness.)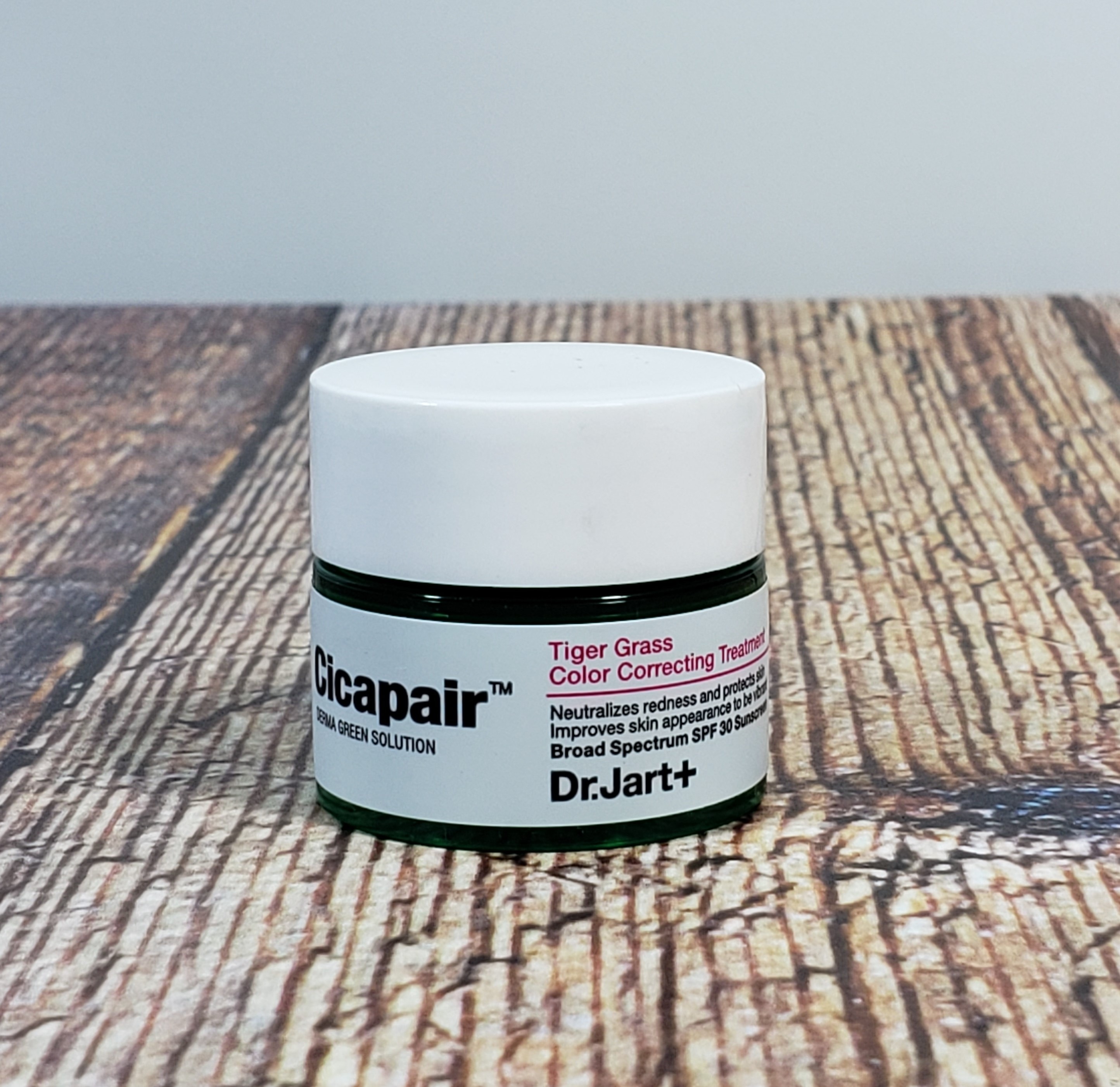 Dr. Jart+ | Cicapair Tiger Grass Color Correcting Treatment SPF 30 ($5.20):  This is a color-correcting treatment with SPF 30 that reduces redness to even skin tone and protects from UV damage and environmental aggressors. Use this on clean skin before applying makeup.  This can actually be used as a primer. No need to be liberal with this – a little goes a long way. I like using this when I get breakouts. The formula doesn't irritate my skin further and helps to calm some of the inflammation.
Peter Thomas Roth | Water Drench Hyaluronic Cloud Cream ($7.80):  This is a concentrated cream that is 30% hyaluronic acid. It transforms atmospheric vapor into fresh, pure water, to continually hydrate skin up to 72 hours! It has a lightweight texture and quickly absorbs into skin.
**BONUS** Playa | Every Day Shampoo and Supernatural Conditioner ($1.12 each/$2.24 total):  Every Day Shampoo is formulated with a coconut-derived cleansing base to clean without stripping hair. The sulfate-free shampoo is gentle and can be used on all hair types. Supernatural Conditioner is an intelligent deep conditioner that self-adjusts for all hair types: the more damaged your hair is, the harder it works to nourish and repair. It contains balsam copaiba and baobab protein to fill in and repair damaged strands and brassica oil which seals the cuticle after treatment for a smooth, shiny finish. Both products are scented with notes of black coconut, orange blossom, fresh sandalwood, and pacific musk.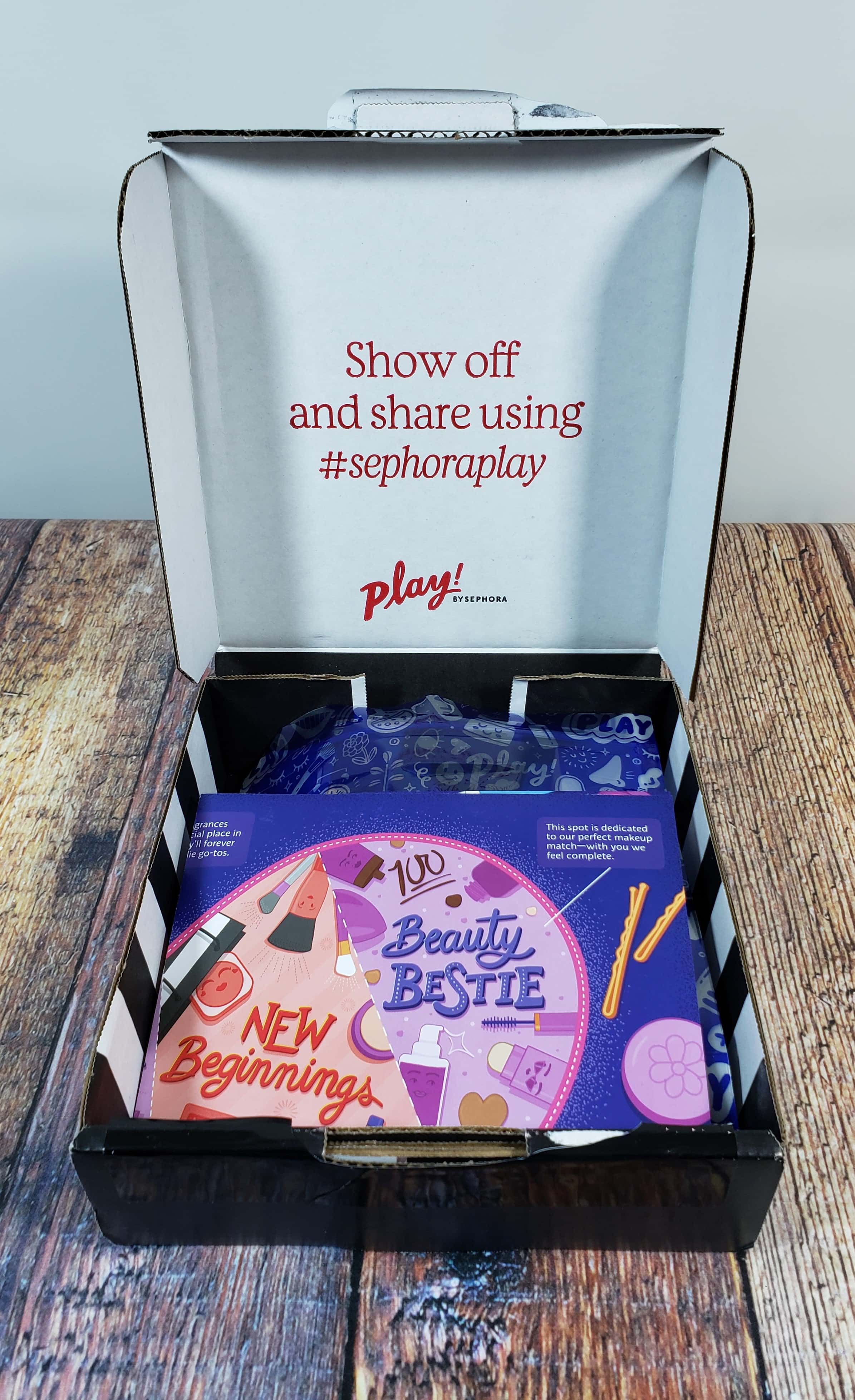 I received a nice mix of products that cover my needs from hair to skin to face. With a retail value of $29, I feel that I've gotten my money's worth when compared to cost of a single box. Play! by Sephora always makes me feel like a savvy bargain hunter!
Did you have any favorites this month? Leave a comment below to let me know your thoughts.
Are you a Sephora Play subscriber? What did you think of the box this month?