My Fashion Crate is a monthly subscription box for Fashionistas that sends a curated package of stylish clothing, accessories, beauty items, & gift cards delivered to your mailbox! What can you expect to find in here?
Every month, enjoy premium, curated products exclusively for stylish and fabulous women.

-Clothing including shirts, sweaters, dresses, skirts or outerwear
-Fun and trendy fashion accessories
-Coupons up to 70% for exclusive brands so you can shop online yourself
-Gift Cards from top brands and other surprises!
My Fashion Crate ships all over the world and comes in three levels:
The Premium Box is $49.95 plus shipping and will be packed with 5-8 items including shirts, dresses, separates, shoes, jewelry, accessories or gift cards (Value up to $300). The Essential Box is $35 plus shipping and will be packed with 3-4 items including shirts, dresses, separates, shoes, jewelry, accessories or gift cards (Value up to $200). The Accessories Box is $20 and has 2-3 items. I am reviewing The Premium Box!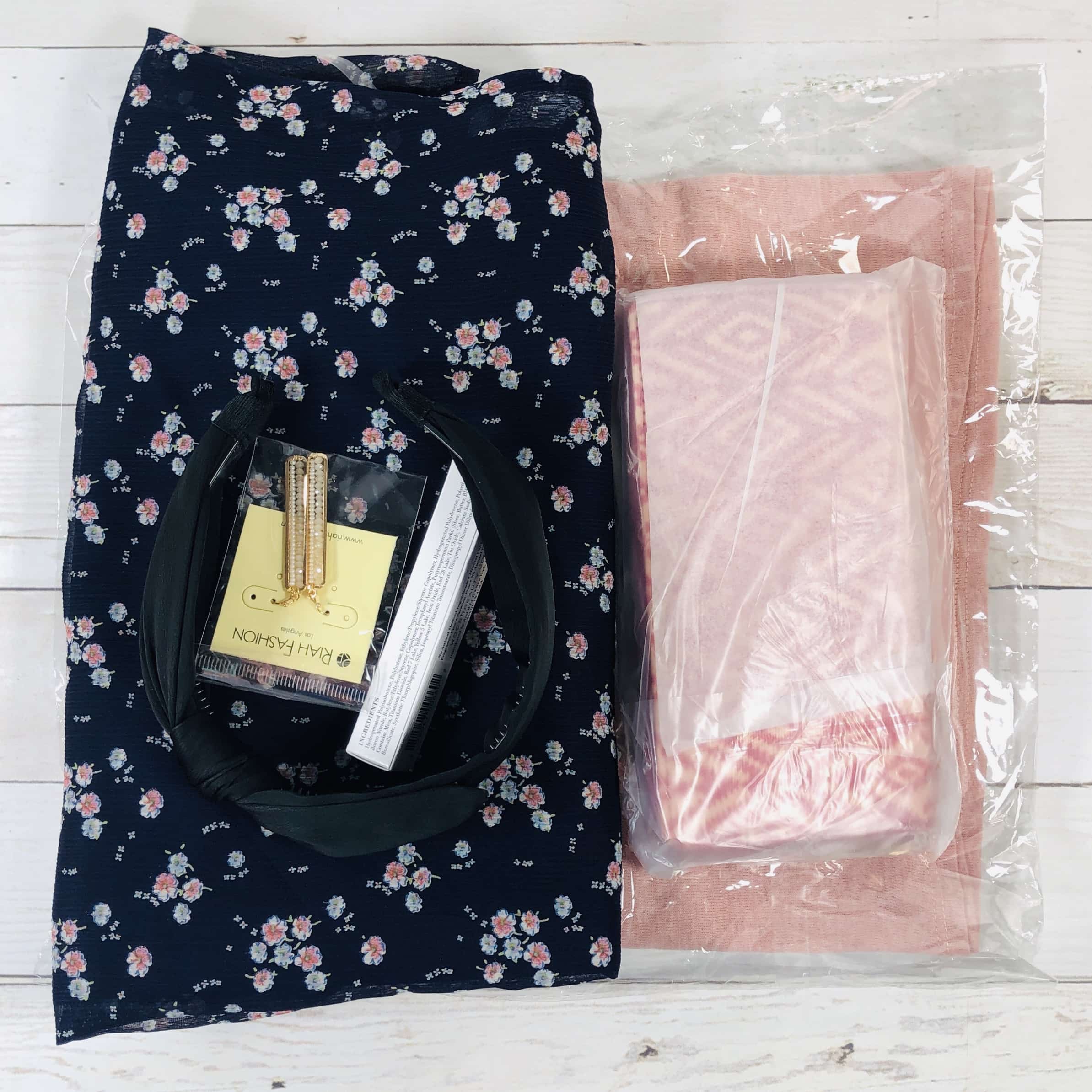 All of the items are brand new. My Fashion Crate has a variety of sizes to choose from. When you sign up you can choose from tops and dresses in sizes small to 3XL, bottoms in sizes small to 3XL, and you can enter your shoe size. Some of my items came wrapped in plastic.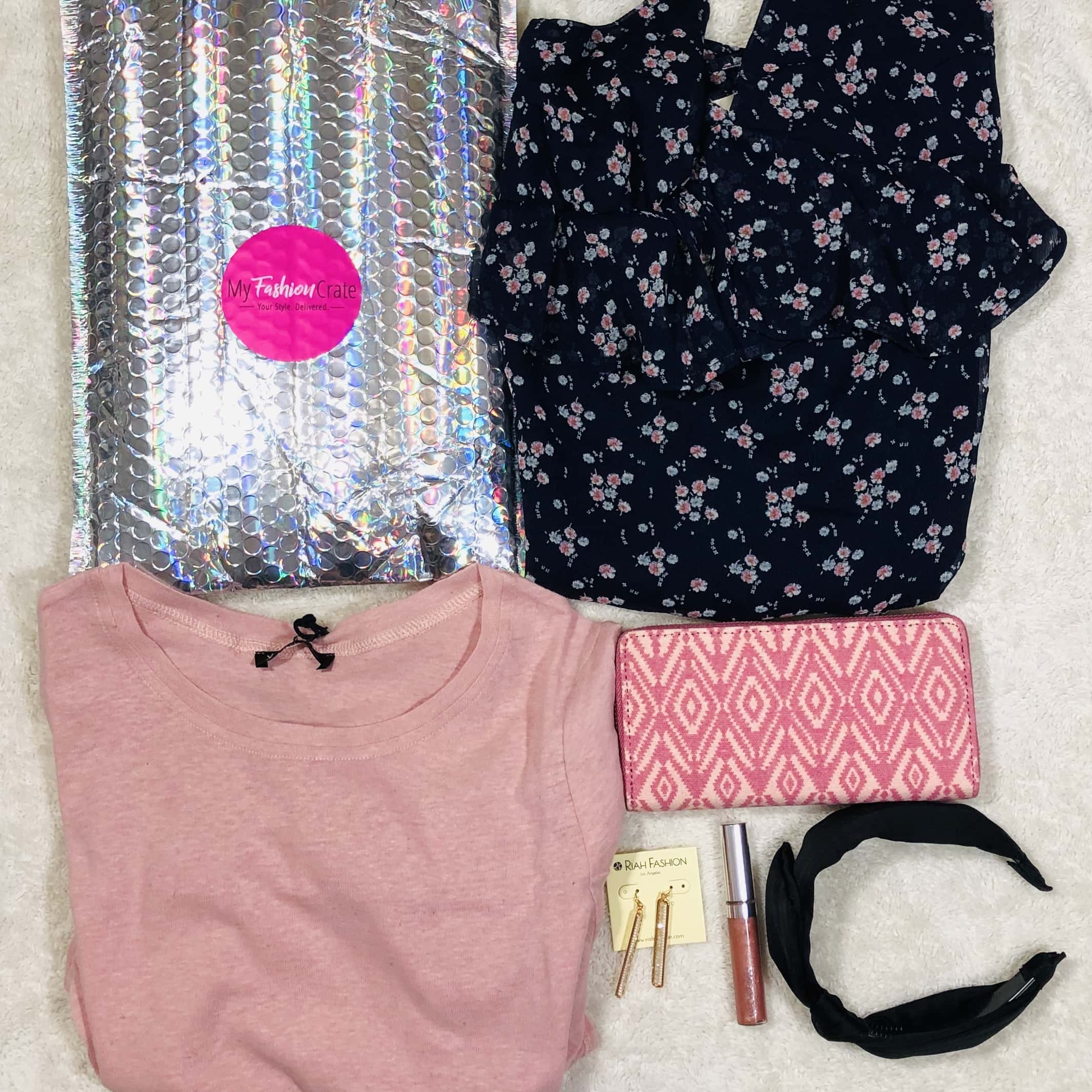 Everything in my box!
I received a product info card with details on all the items in both the Essential and Premium box and suggested retail price.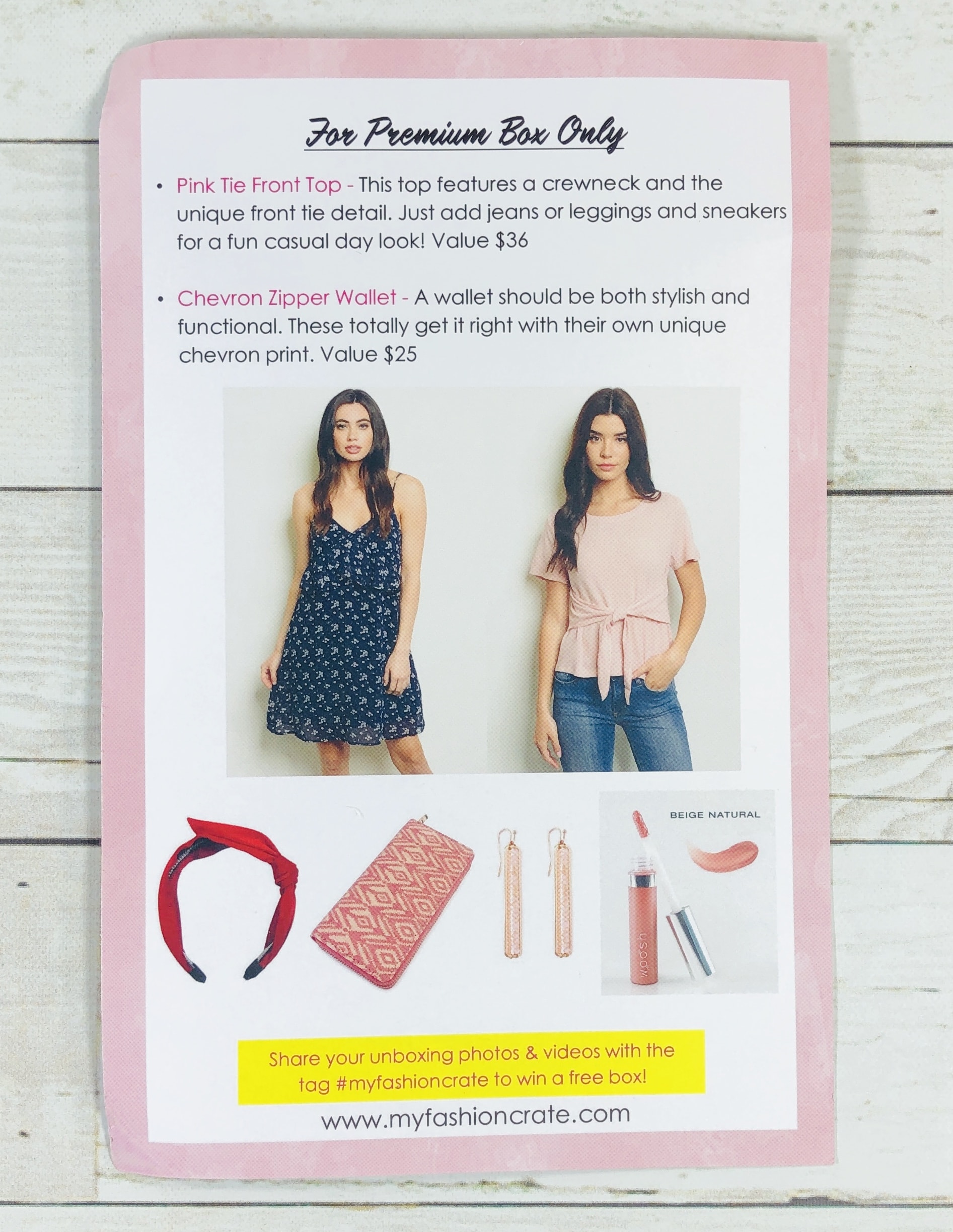 The back features the additional items that come in the Premium Box. There was also info on how to share your box on social media.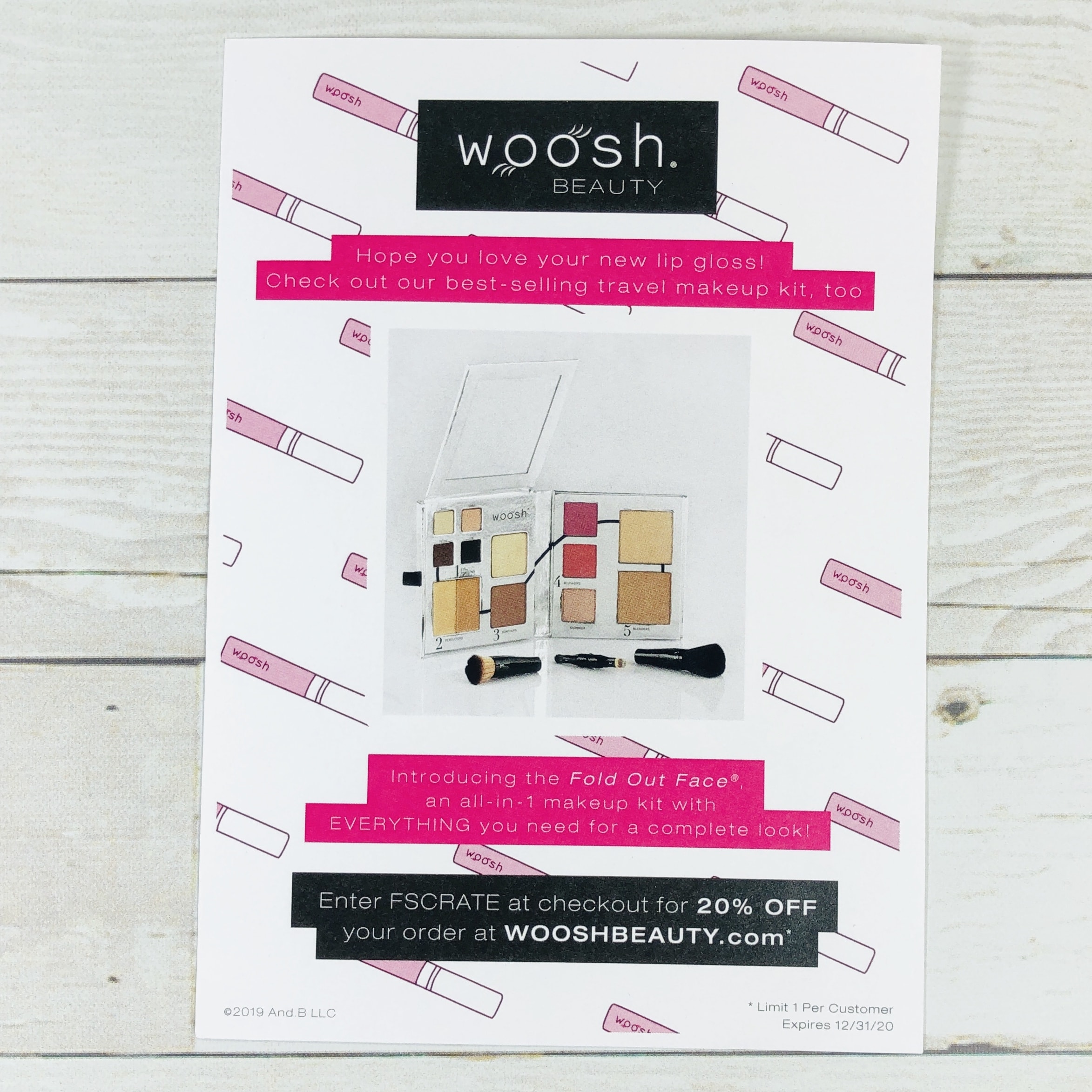 I received a card about one of the featured vendors and it had a discount code for a purchase.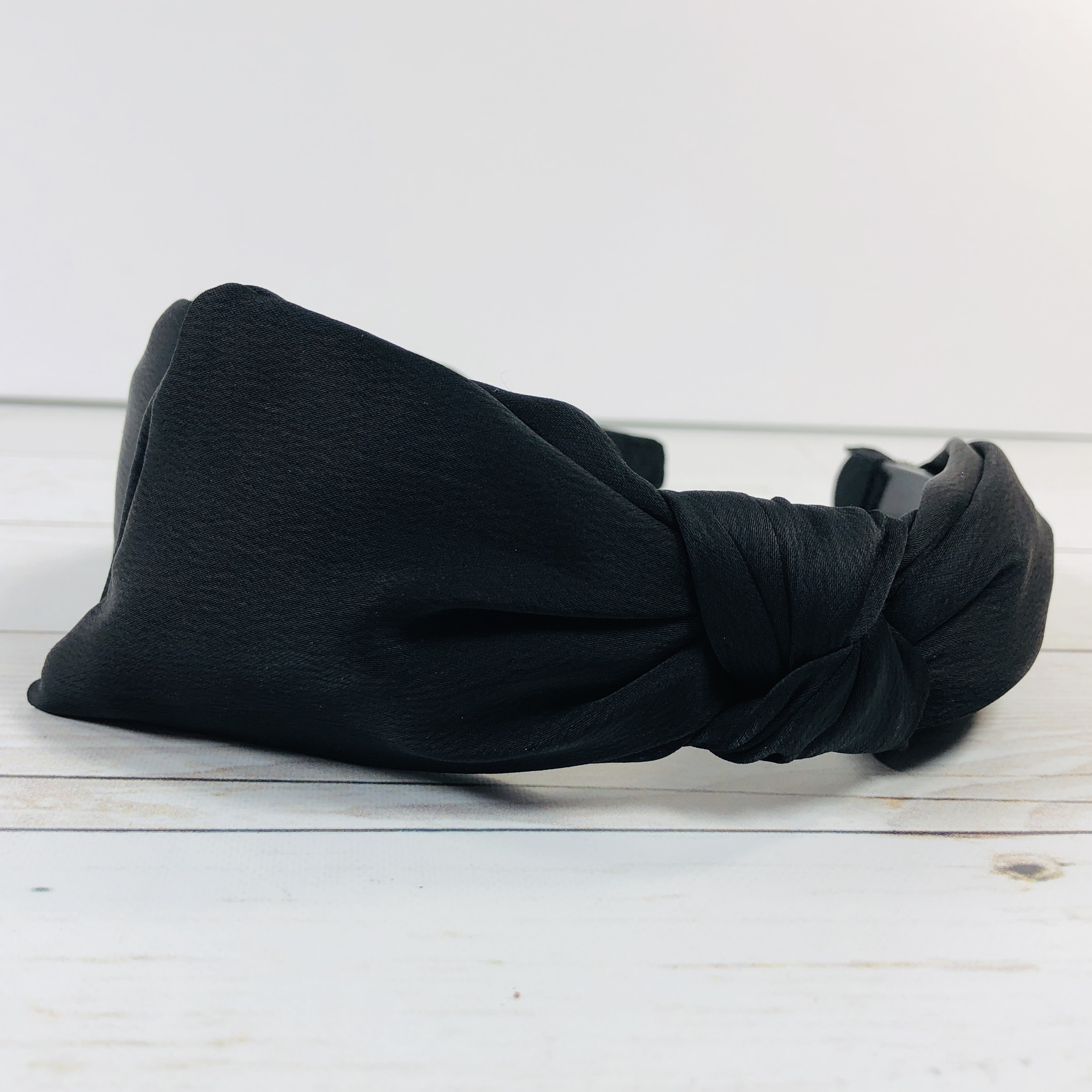 Knotted Headband ($8 listed value) According to the card subscribers received a burgundy-colored headband, but mine was the more classic basic black.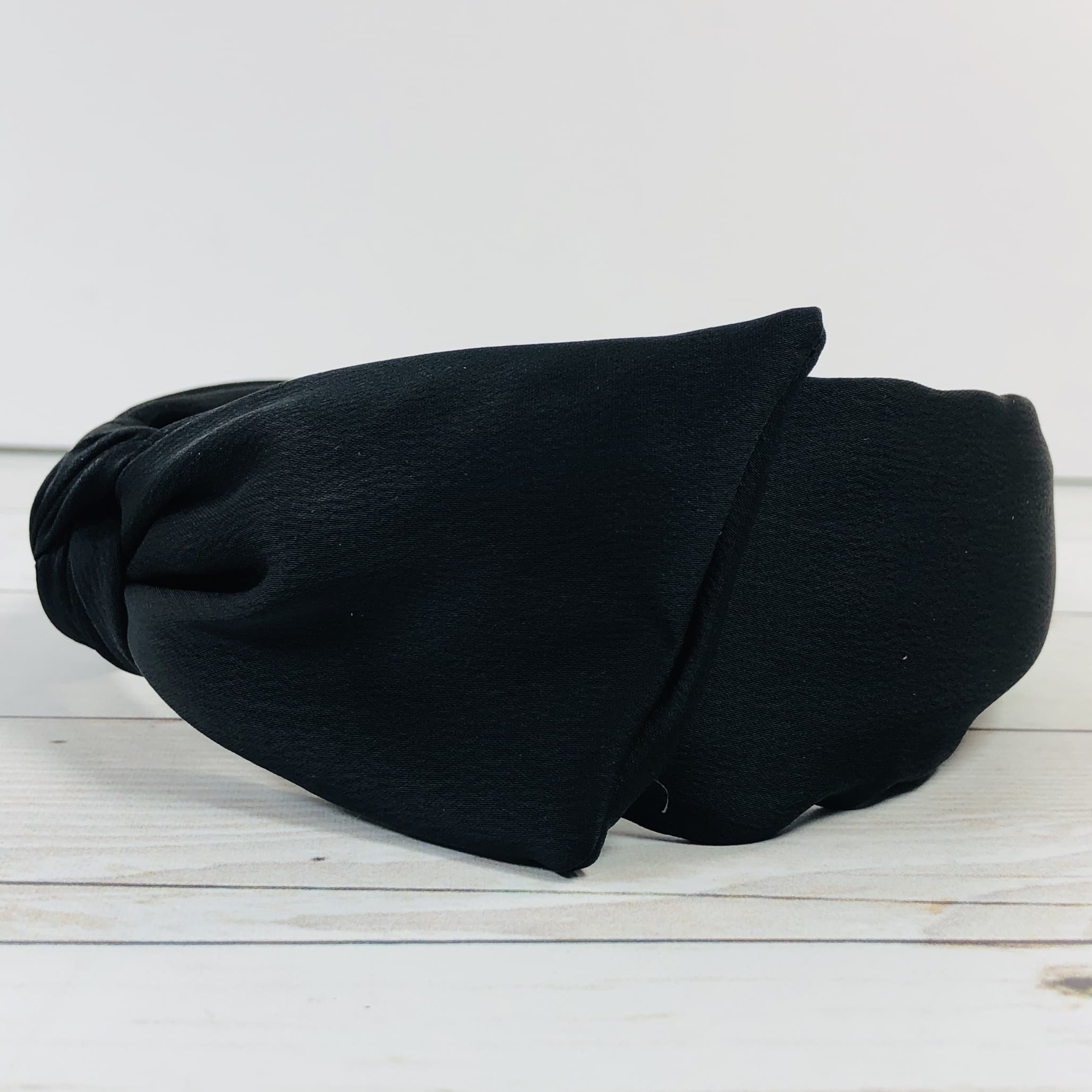 It is a wide plastic headband with an even wider black knotted side bow!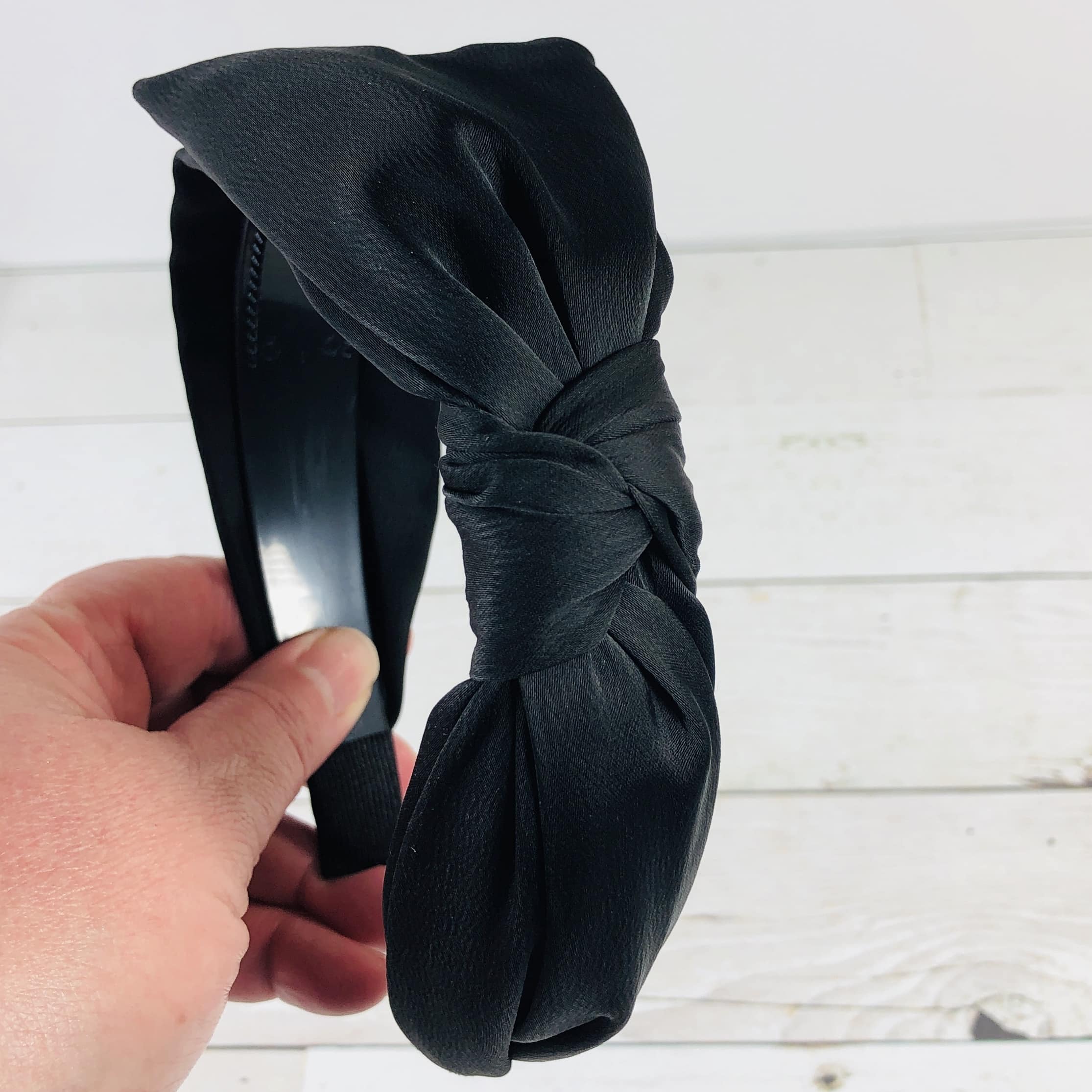 My daughter said this looks like something Gossip Girl's Blair Waldorf would wear! You can do a search on Amazon to find something similar.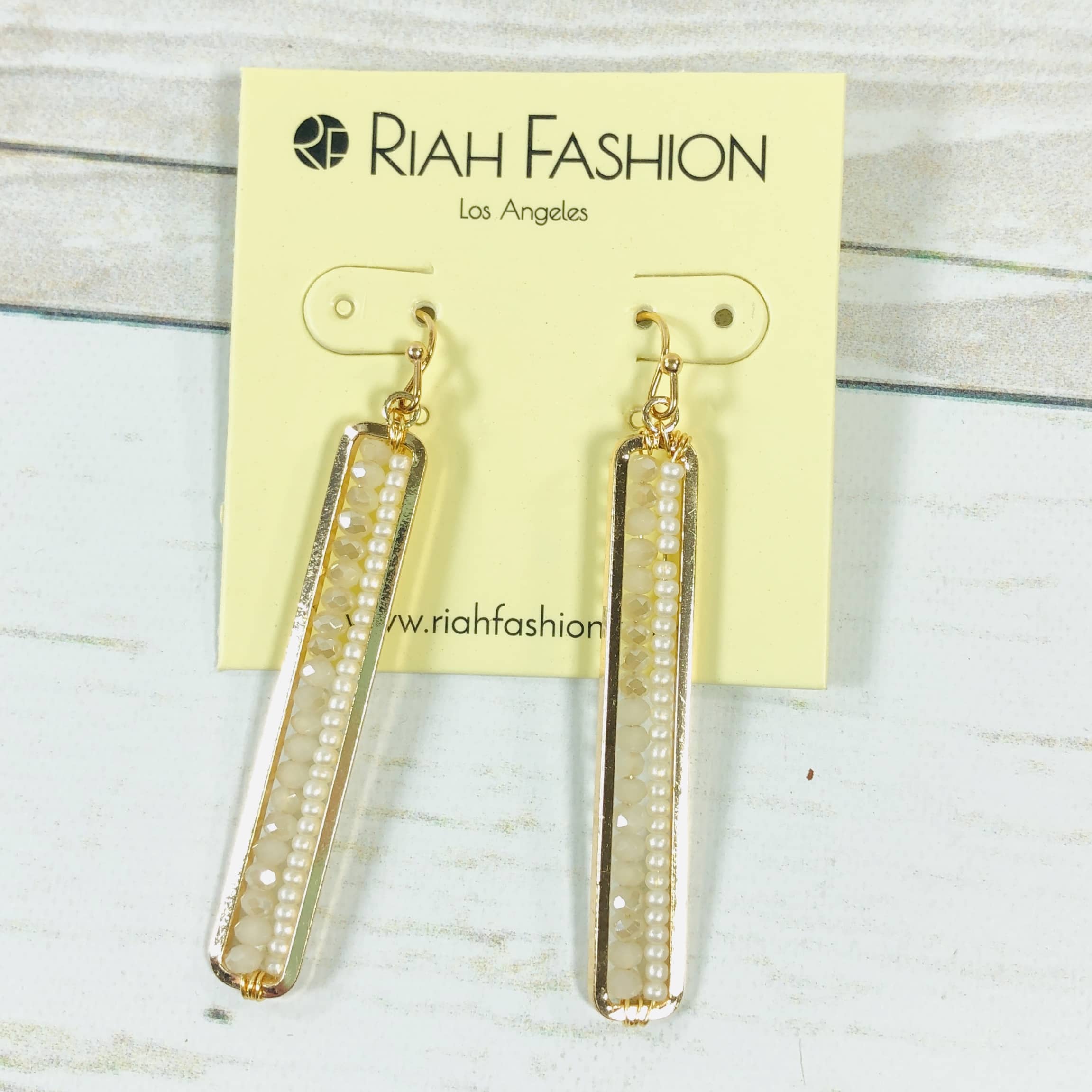 Riah Fashion Beaded Bar Earrings ($14 listed value, $26 on website) Once again, I think the description on the card is incorrect because these are not pink, they are pearl, natural, and gold!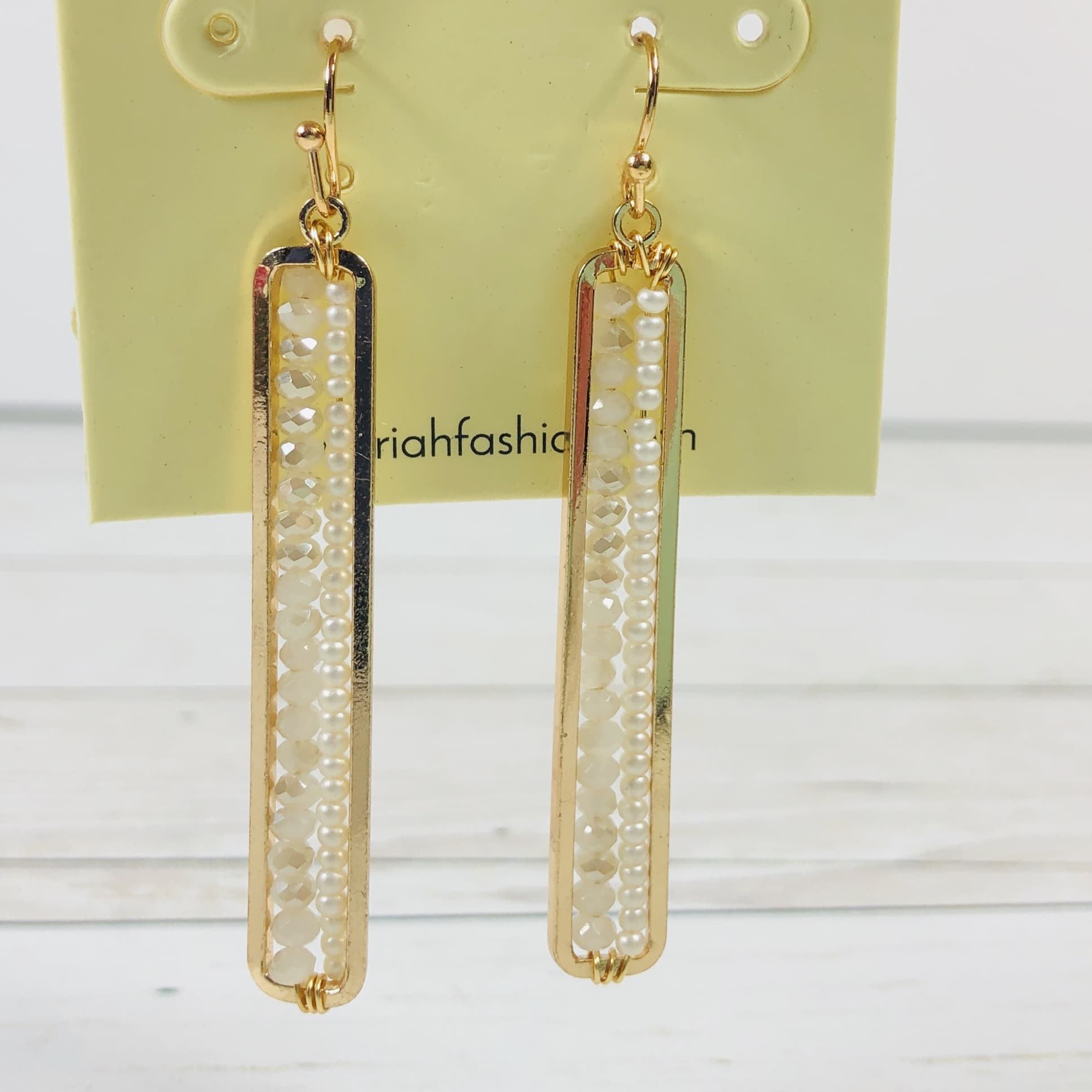 There is a line of "natural" colored beads next to teeny pearl beads and they have gold-colored posts and metal bars around them. They are about 2″ long and have a classic yet bold look about them. The stones catch the light and sparkle!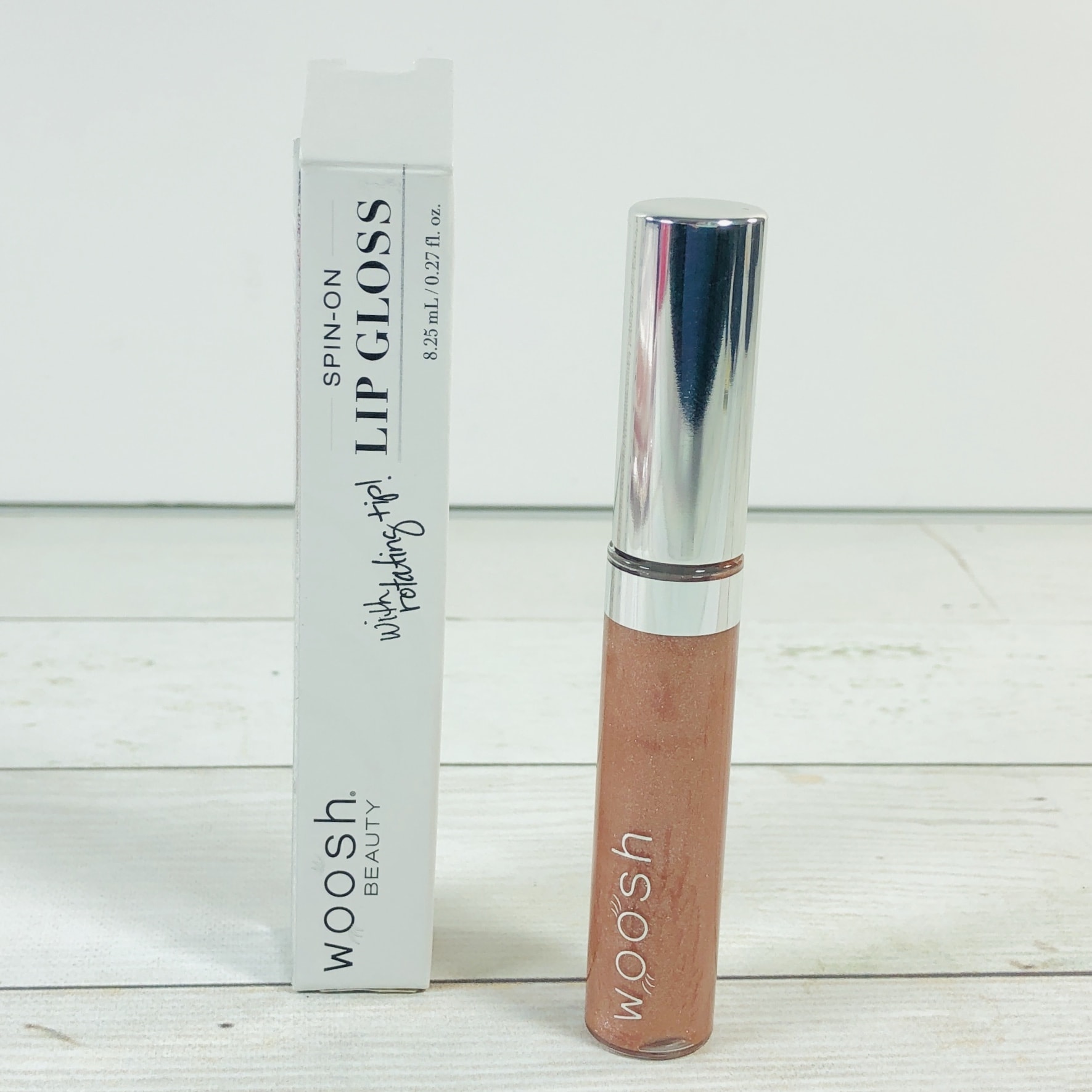 Woosh Beauty Spin-On Lip Gloss in Glam Taupe ($16) The card said I was supposed to get Beige Natural, but I actually received Glam Taupe!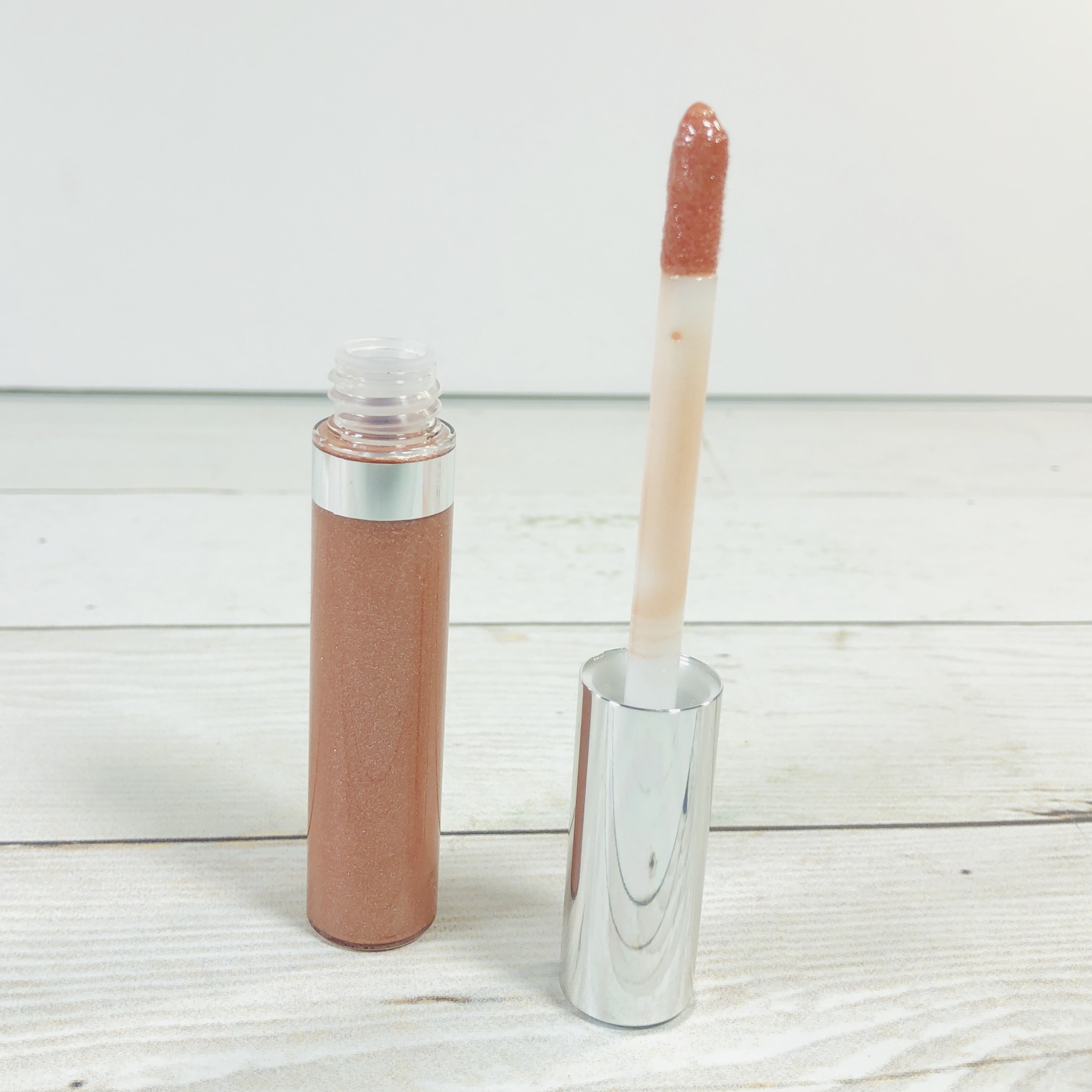 The applicator tip rolls so you can apply it like a painter rolls paint on a wall! The formula is vegan and cruelty-free.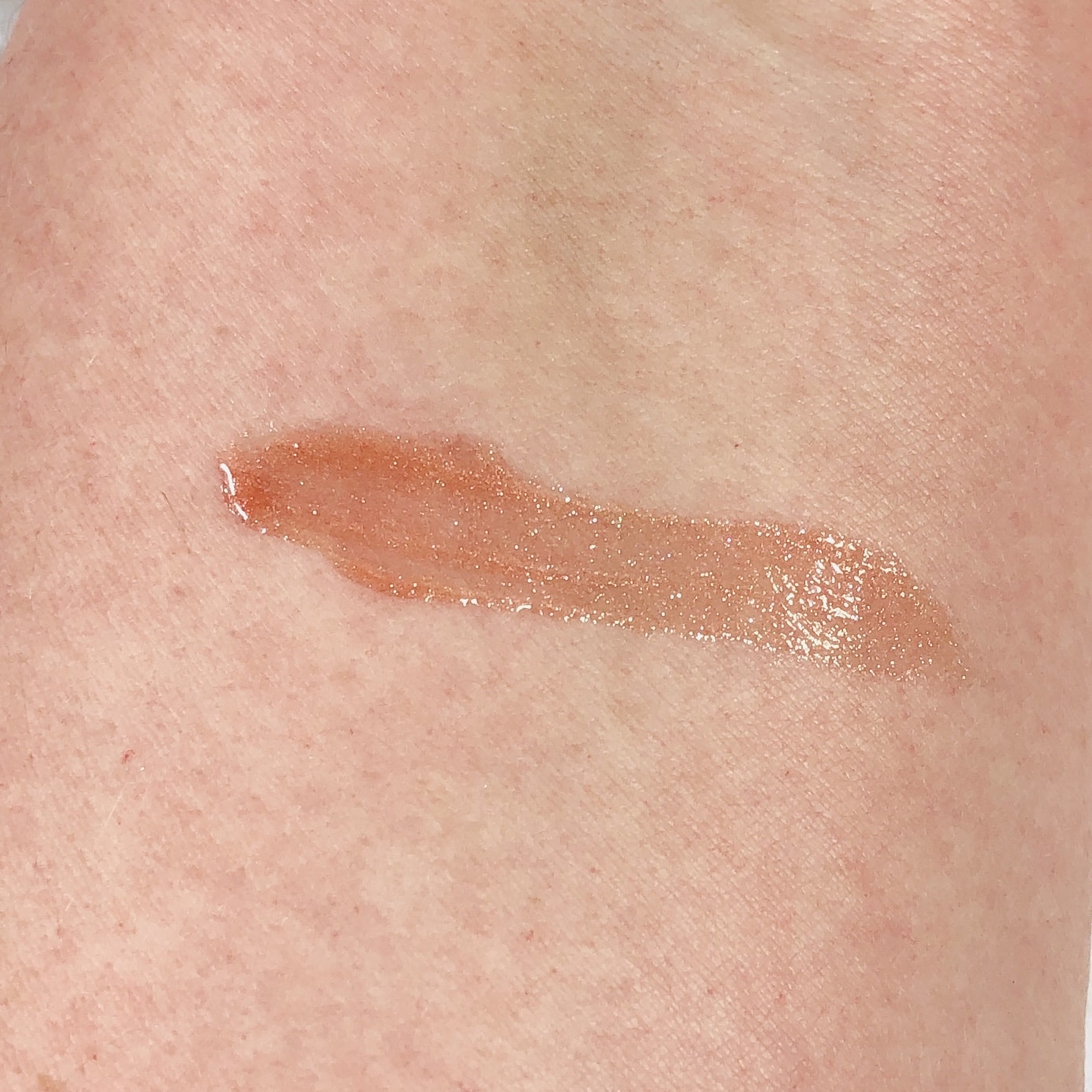 Here it is swatched. I liked the feel of it on my lips, it wasn't sticky and felt silky. It didn't leave much color (most glosses don't) but it did leave a lot of shimmer. I use a lip liner before applying when I want more color payoff.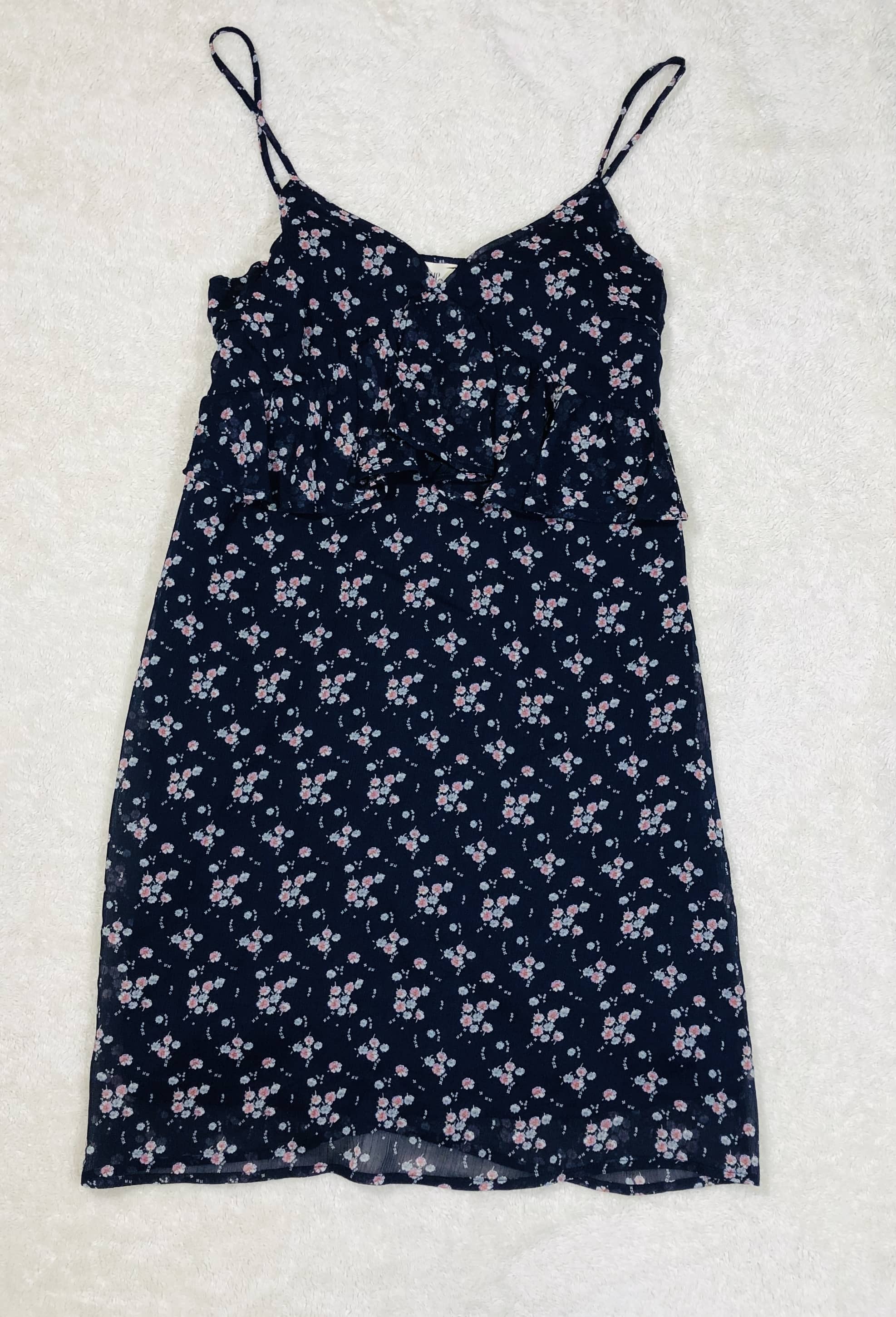 Peach Love Navy Floral Dress, Size Small ($42 listed value) Both of my daughters loved this sundress with spaghetti straps. It is made of 100% polyester and has a full navy lining inside. There is a ruffle in front just under the bodice and above the waist.
Here is my oldest modeling the dress.
It's warm where we live so it can be worn right away. A small sweater would be cute over top for the evening. I didn't see any way to shorten the straps.
NOTE: The next two items are only in the Premium Box!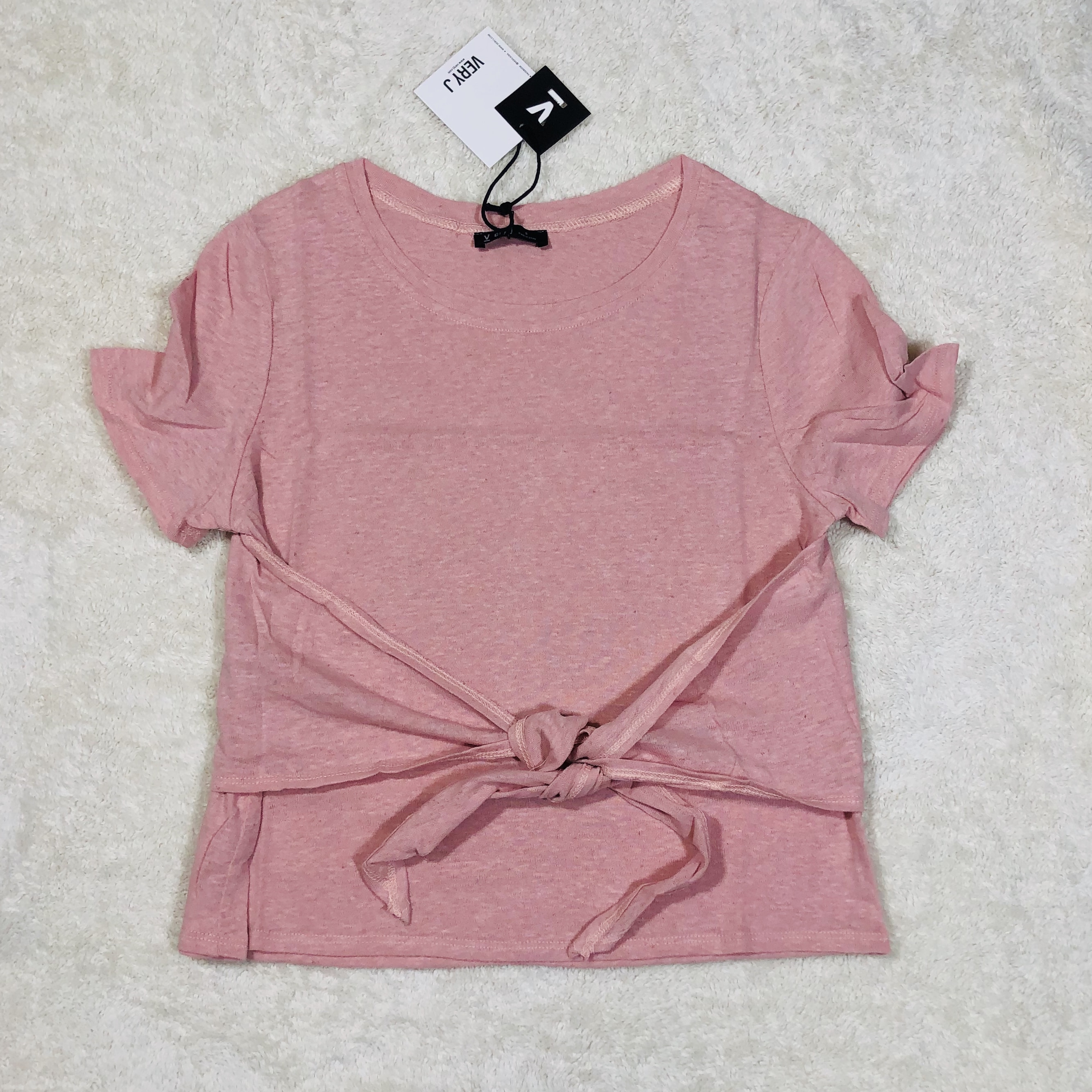 Very J Blush Tie-Front Blouse, Size Small ($36 listed value) Here is another adorable clothing item! The blush colored blouse is made of 55% linen and 45% cotton and has that heather finish fabric. There is some extra fabric in the back that is meant to be tied in the front.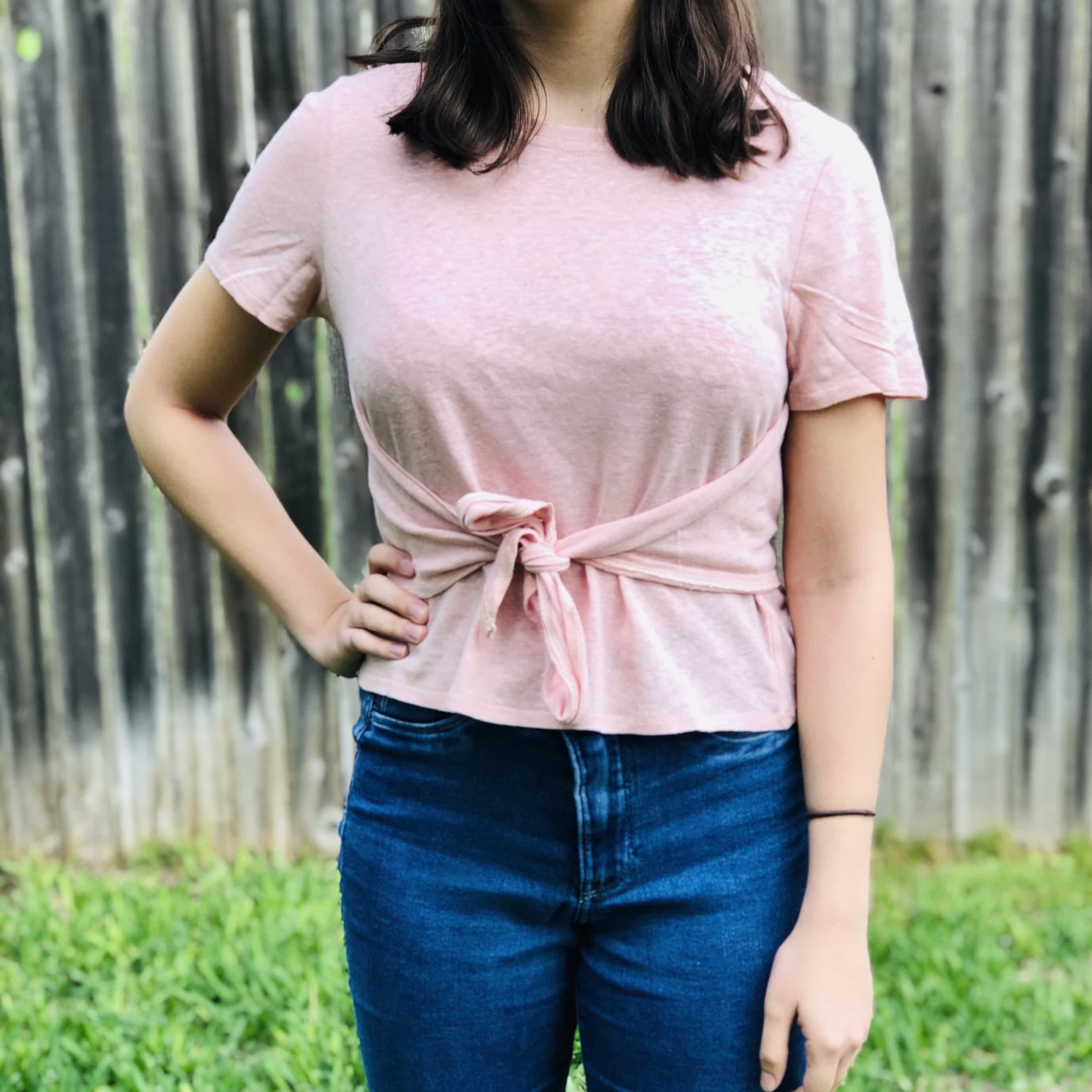 Here it is as modeled by my younger daughter.
Here's the back.
Riah Fashion Pink Chevron Zipper Wallet ($30) What a beautiful wallet! I like the design and the size is substantial, about 8″ x 4″.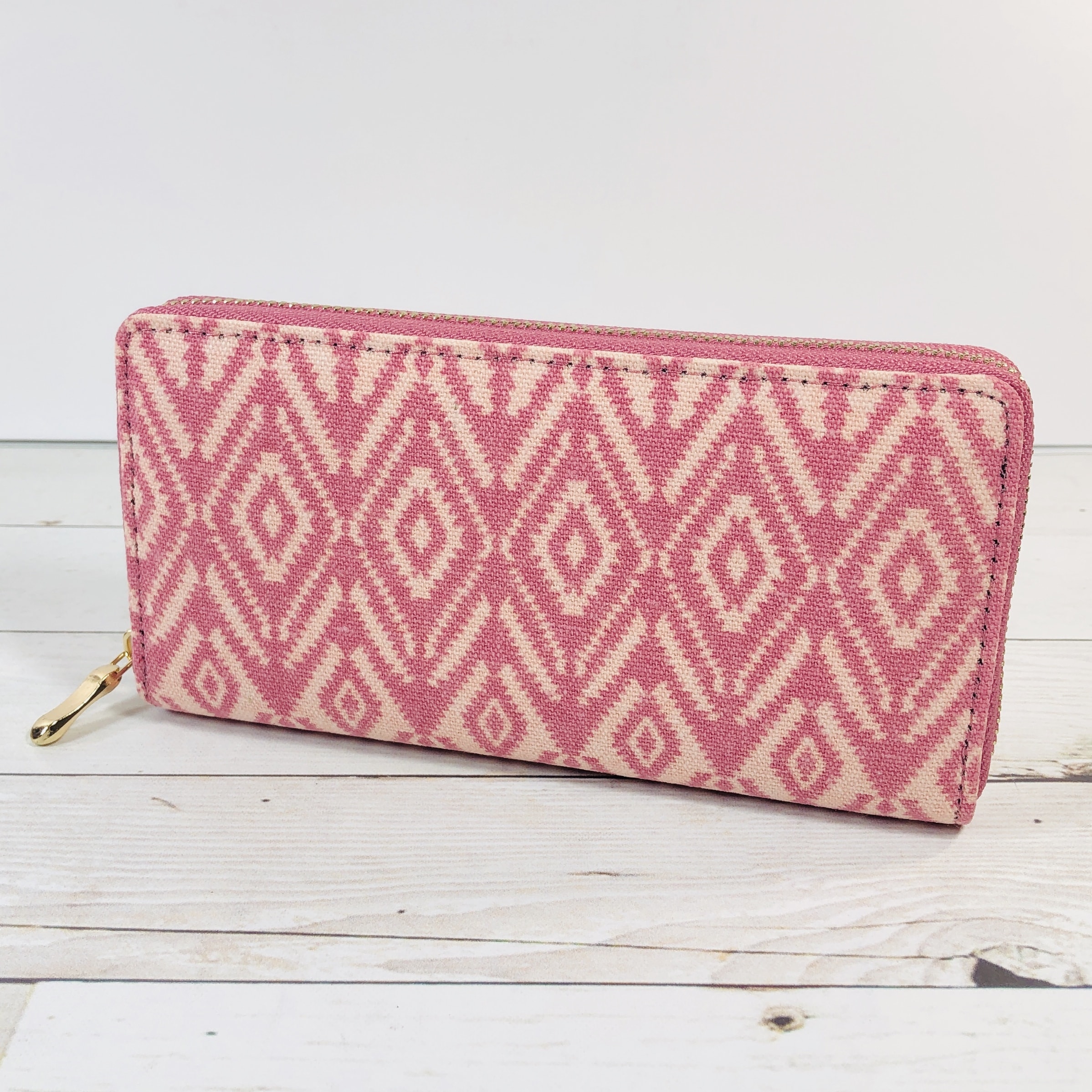 It has a light pink and dusty rose color combo and the zipper plus pull are gold-tone.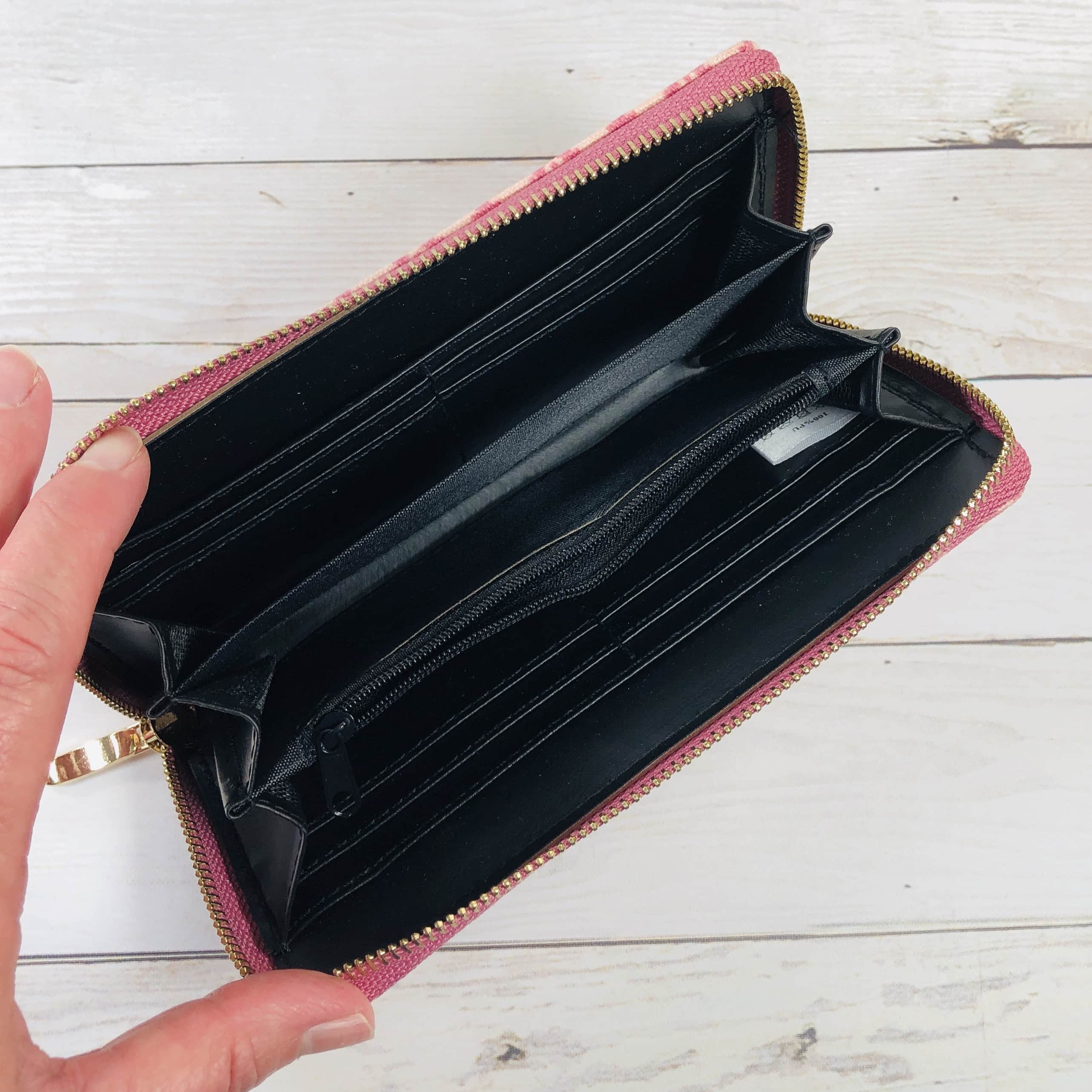 The inside has a zippered change pouch, but I'm not very hopeful about the zipper, because it didn't look right when I opened it, hopefully I fixed it but I'm not 100% sure. There is lots of room for cash and cards in here. It does have a strong odor of something like moth balls that I hope will go away soon.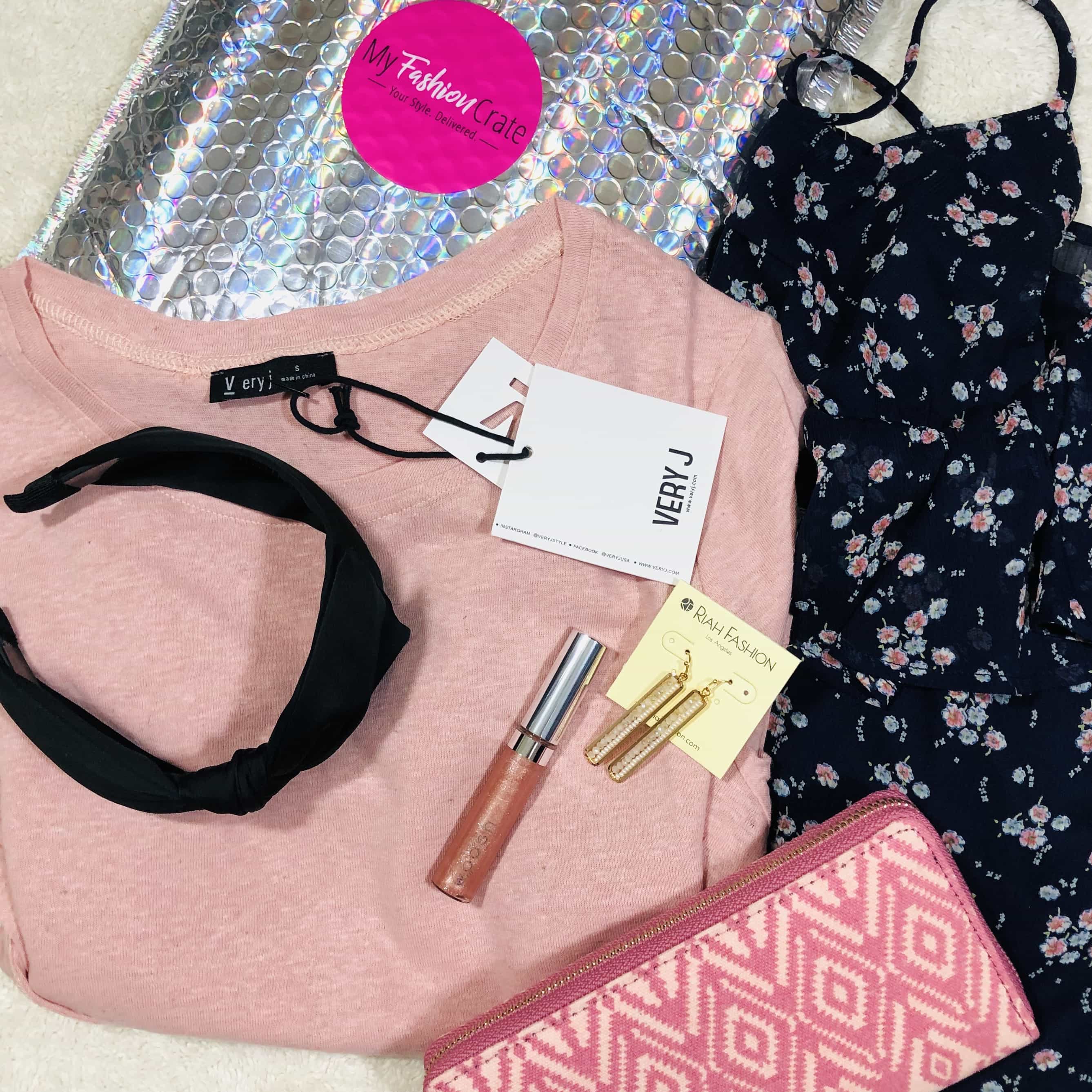 I know my daughters were really happy with the items they received in the March My Fashion Crate! They especially liked the two clothing items, and the accessories matched really well with the main pieces. I was surprised to see that 3 of the items were different colors than were mentioned on the info card, but I think the colors of the earrings and headband actually were better than the colors that were supposed to be sent. I also feel like the values were not as inflated as they have been in the past. The value for the Essential Box was around $92, while the Premium Box was worth around $158.
What do you think of My Fashion Crate? I would love to hear your thoughts!