CatLadyBox sends monthly boxes for the cat ladies and their cats! There are two types of boxes: the Crazy CatLadyBox that contains cat-themed items for you and your cat, and the CatLadyBox which contains things just for you. Each curation might include cat-themed shirts, jewelry, home decor, accessories, art, and more – all delivered in a box your cat can keep.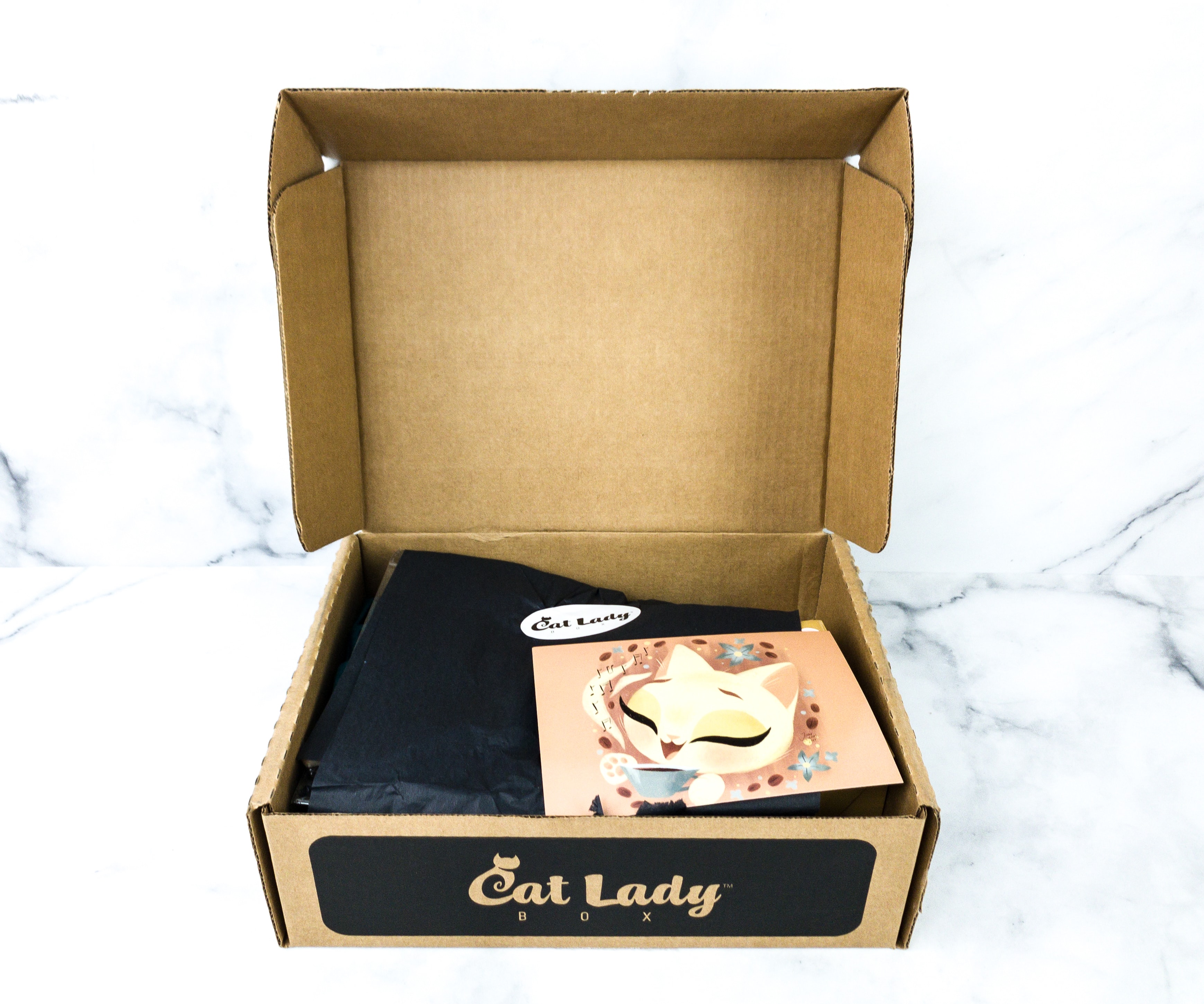 TIP: Looking for a coupon code? Subscribe to notifications for CatLadyBox in the directory to get an email when the next one is released!
The items were wrapped in black tissue paper, sealed with a Cat Lady sticker.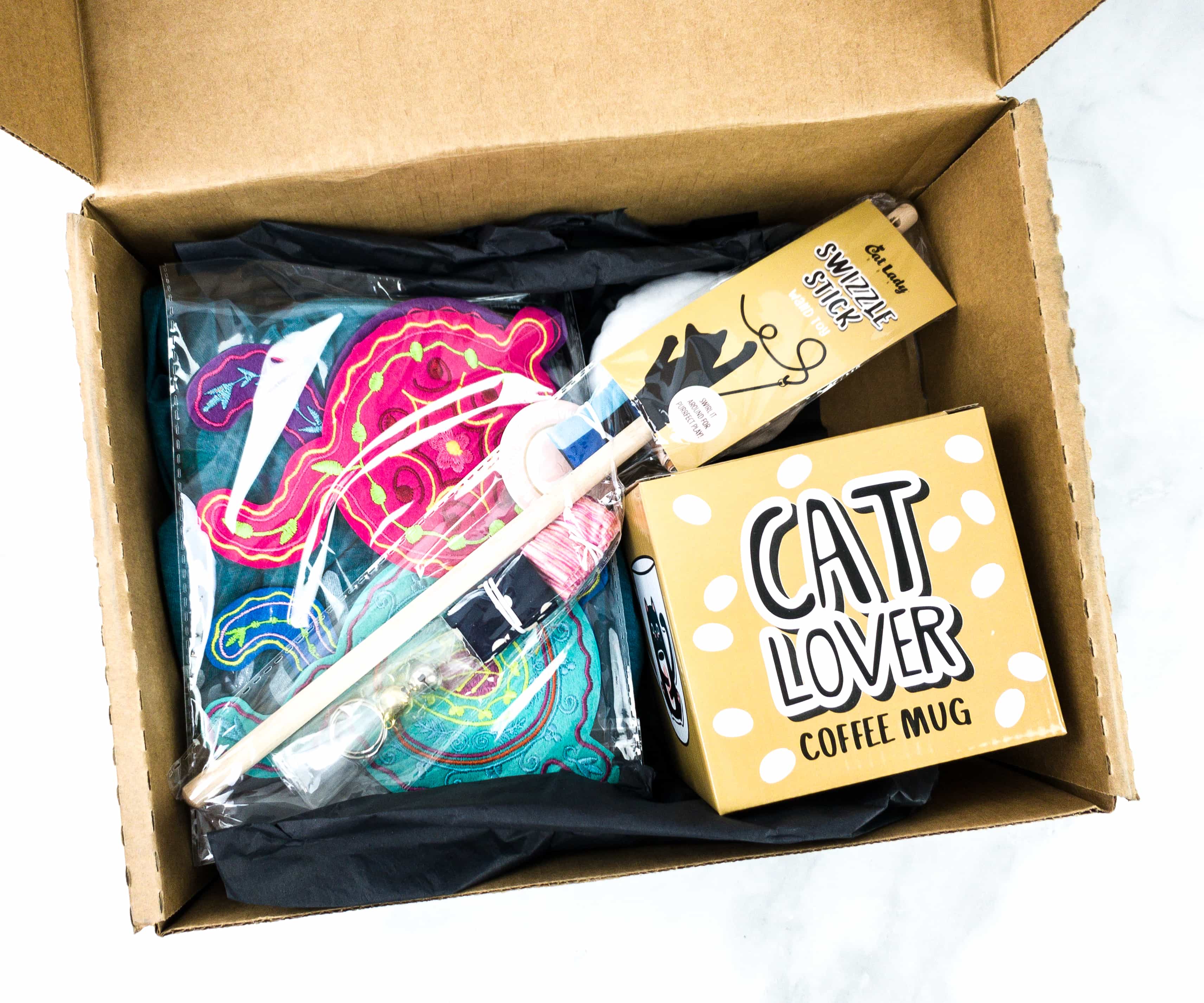 The box is full of cute stuff!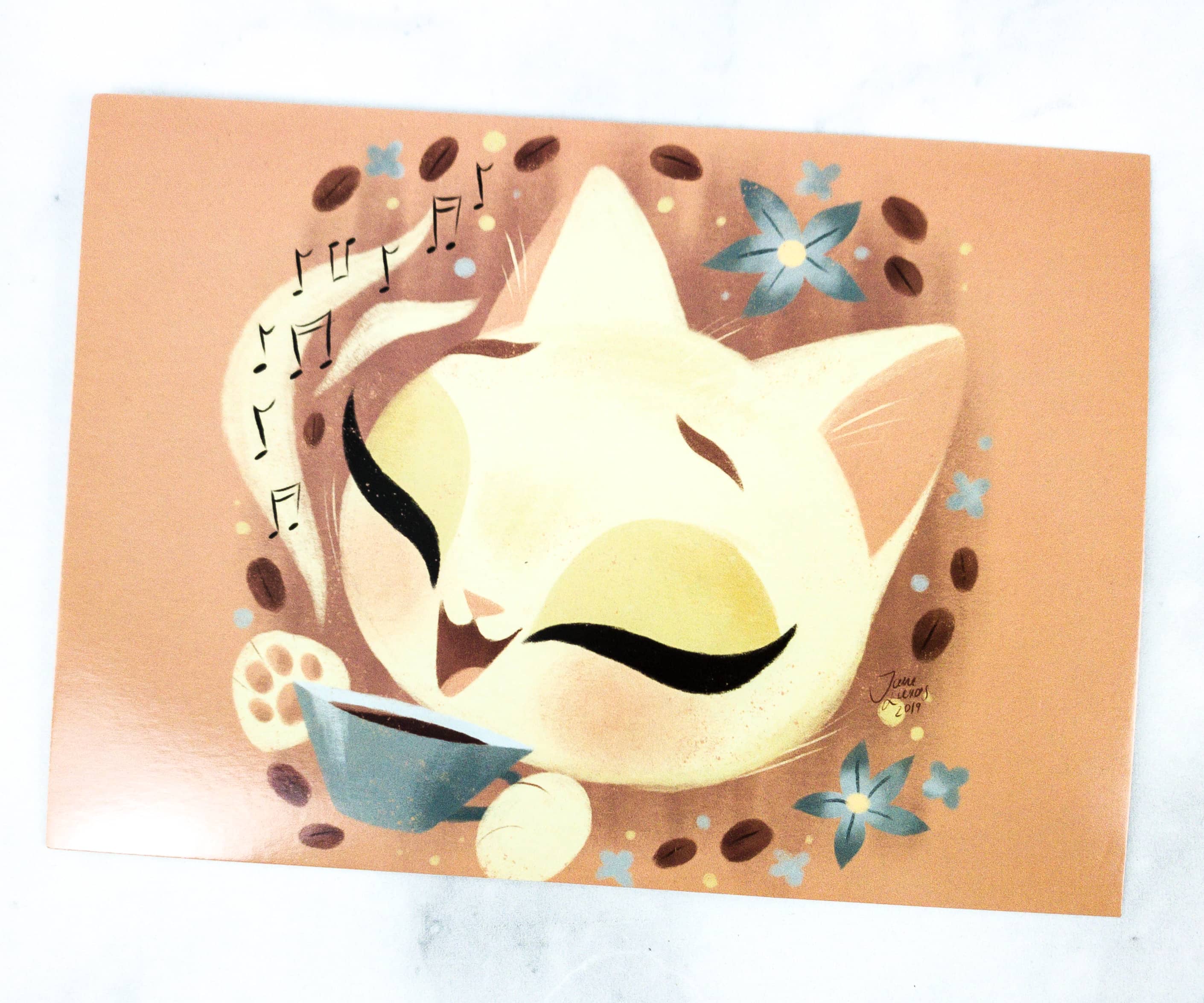 The information card features a cute cat artwork by featured CatLady artist Helda Lukas from Vinnytsia, Ukraine. Helga is an illustrator and graphic designer.
At the back, there's a list of all the items in the box with their retail value and a brief description. The March 2020 theme is Cat Cafe!
Everything in my CatLadyBox!
Pet All The Cats Shirt. Any cat lover would surely relate to the print on this shirt that says "here to pet all the cats"!
The blue-green color of the tee is really nice. It's also soft and comfortable to wear!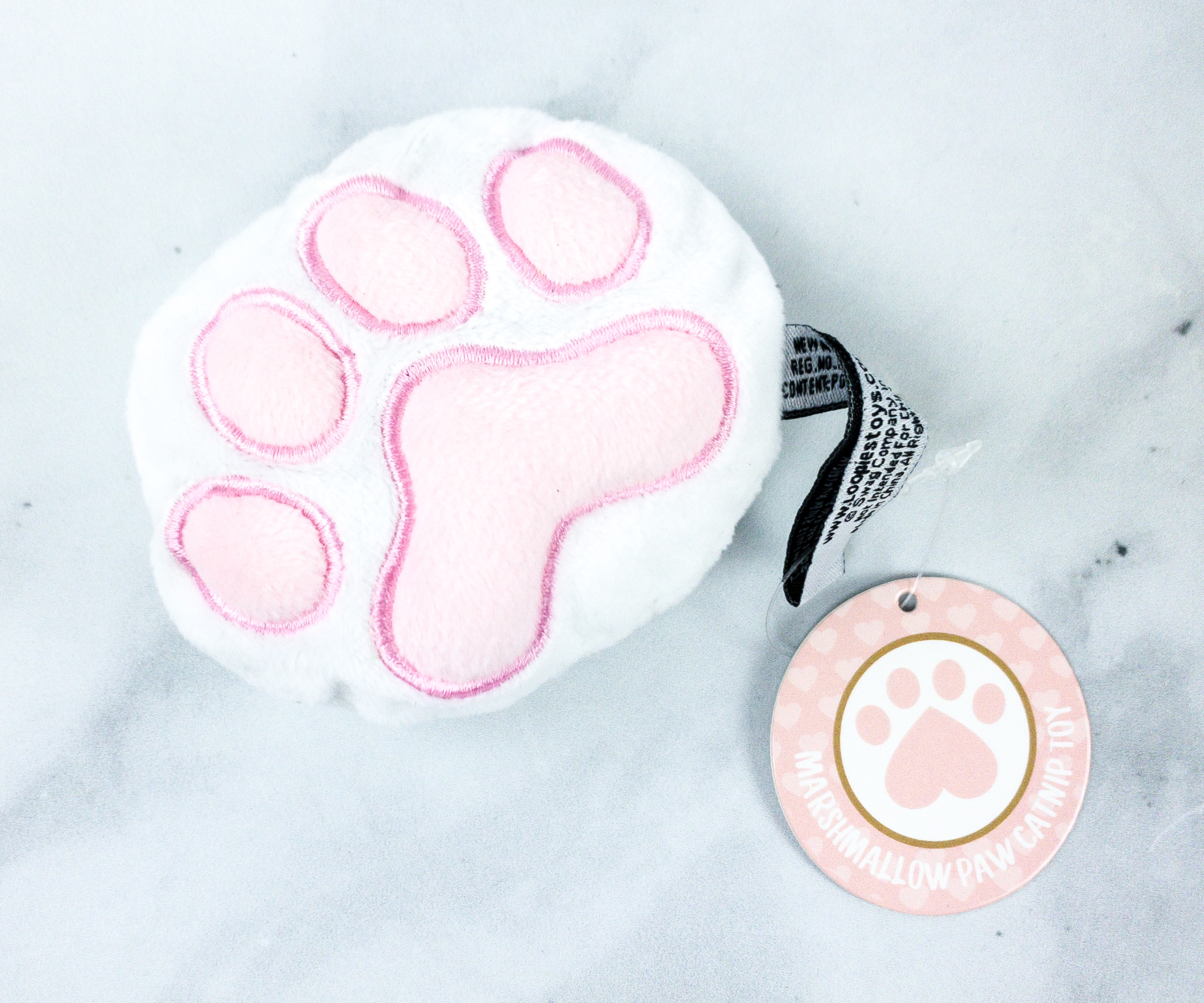 Marshmallow Paw Catnip Toy. It's a soft and fuzzy paw-shaped toy! It'd be hard for cats to let go of this as it includes lots of catnip inside!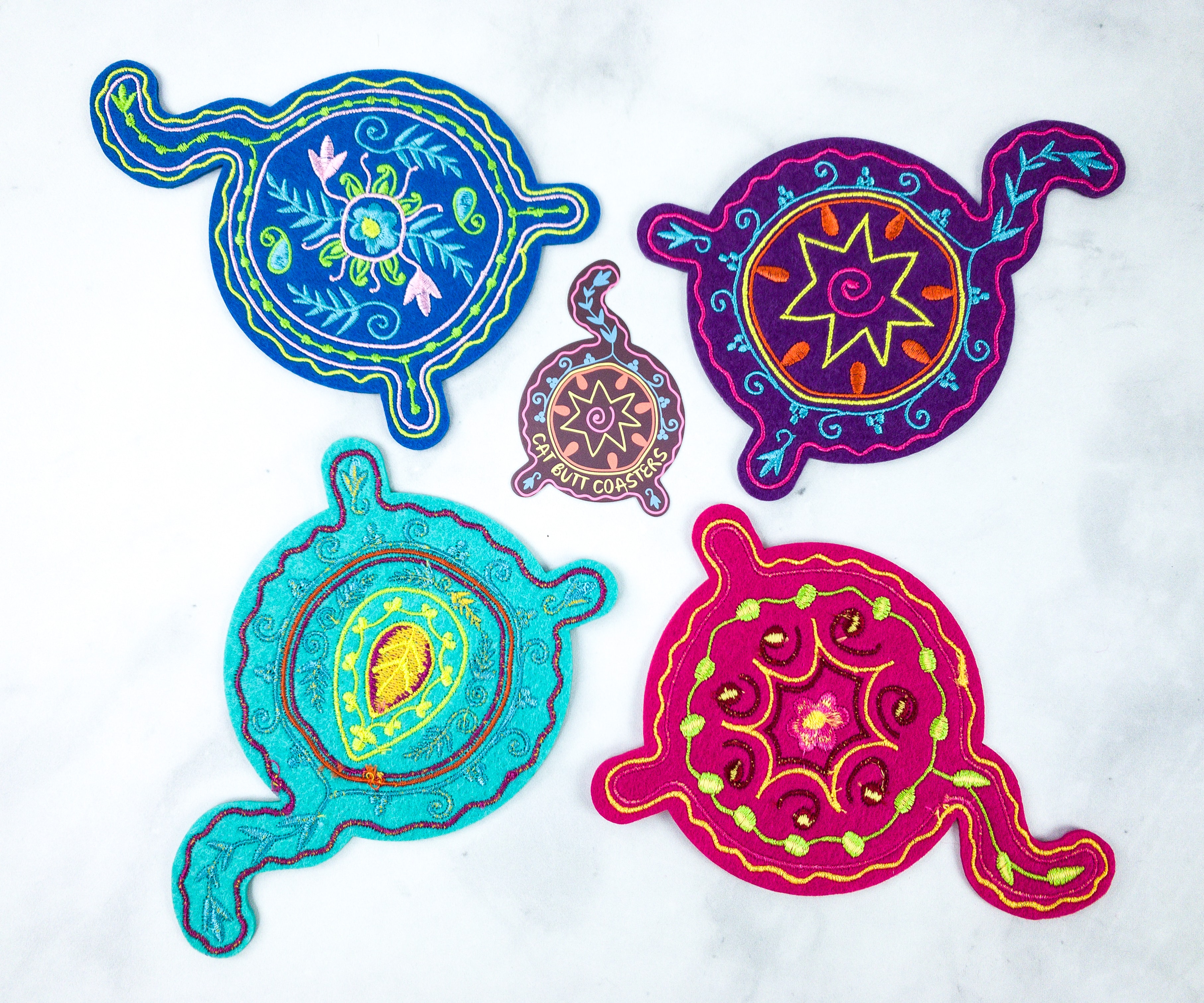 Pretty Cat Butt Coaster Set. Cat butts are a thing on the internet, and here we have coasters inspired by them! The cat butt coasters can protect your desk or any flat surface from spills and condensation from your cold beverages!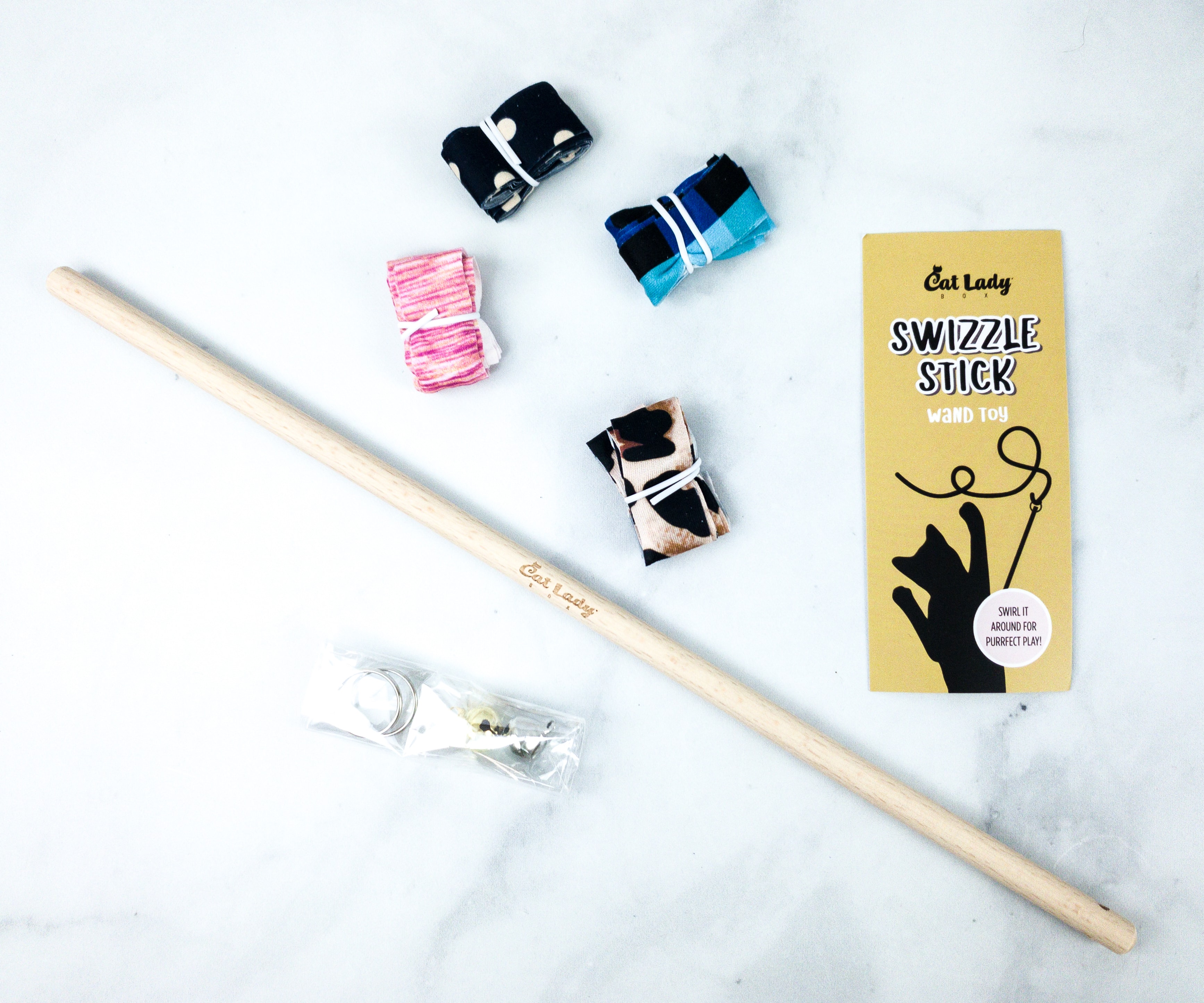 Swizzle Stick Wand Toy. Here's another item to keep your cat active, a stick wand toy!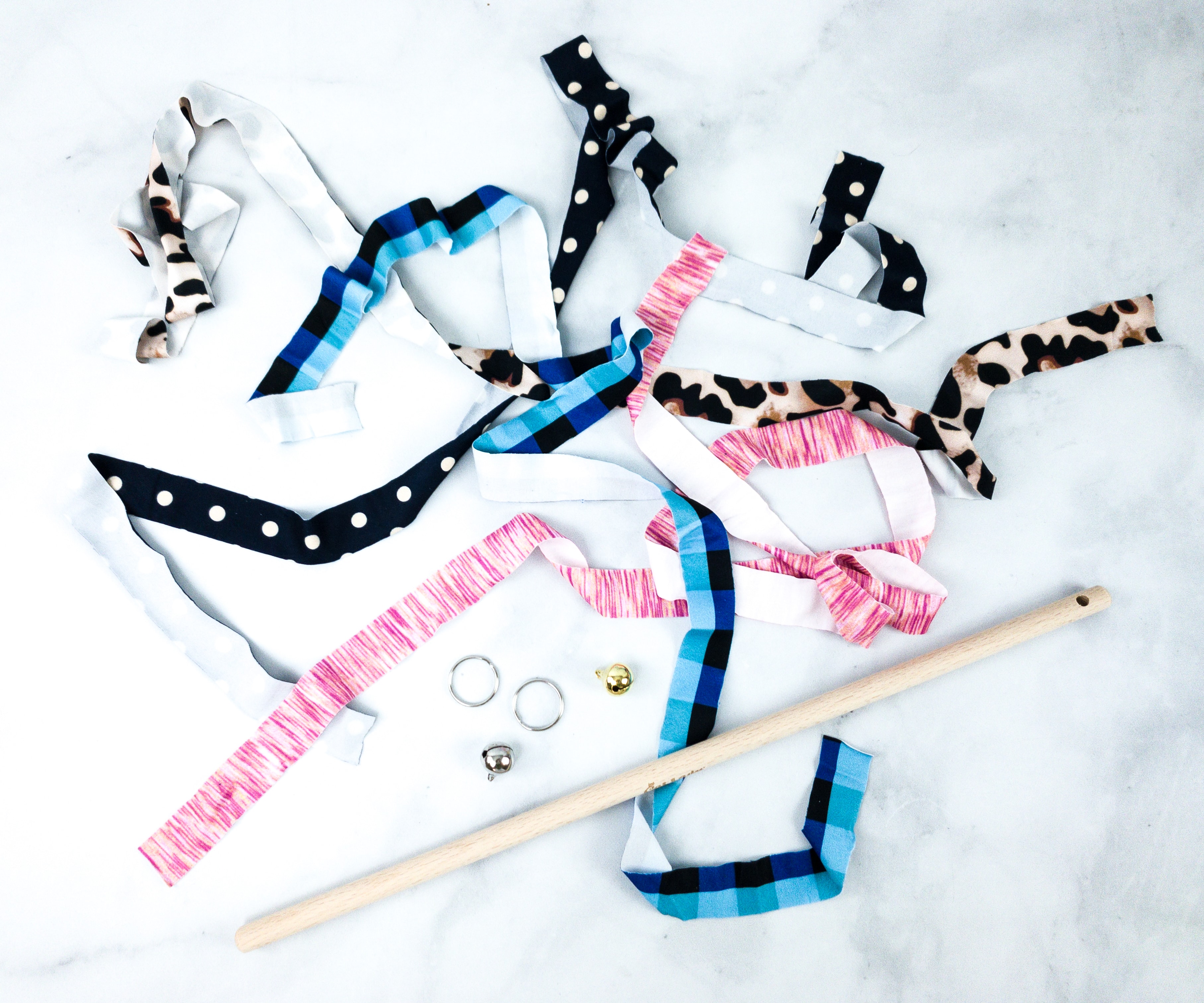 Just attach a ring, or tie a piece of fabric at one end and swizzle it around, or let your kitty chase you!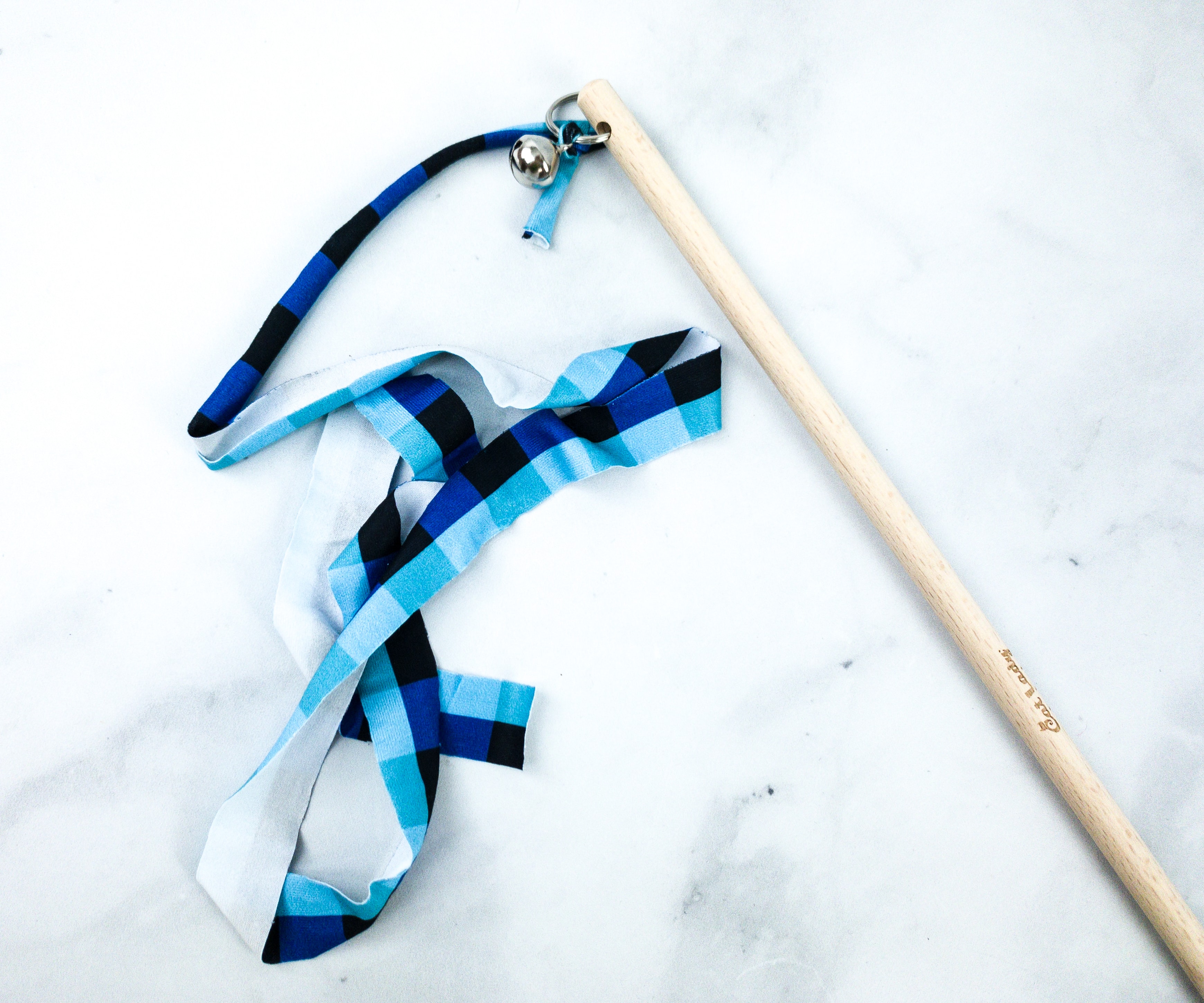 We tried to attach the fabric with a bell on the stick. It was easy to do and also fun. The bell will surely catch a cat's attention!
Cat Lover Coffee Mug. Another special item for the fur parent in this box is this coffee mug!
The mug is placed in a giftable box. Also, it indicates that the box donates a portion of all profits to a cat rescue organization!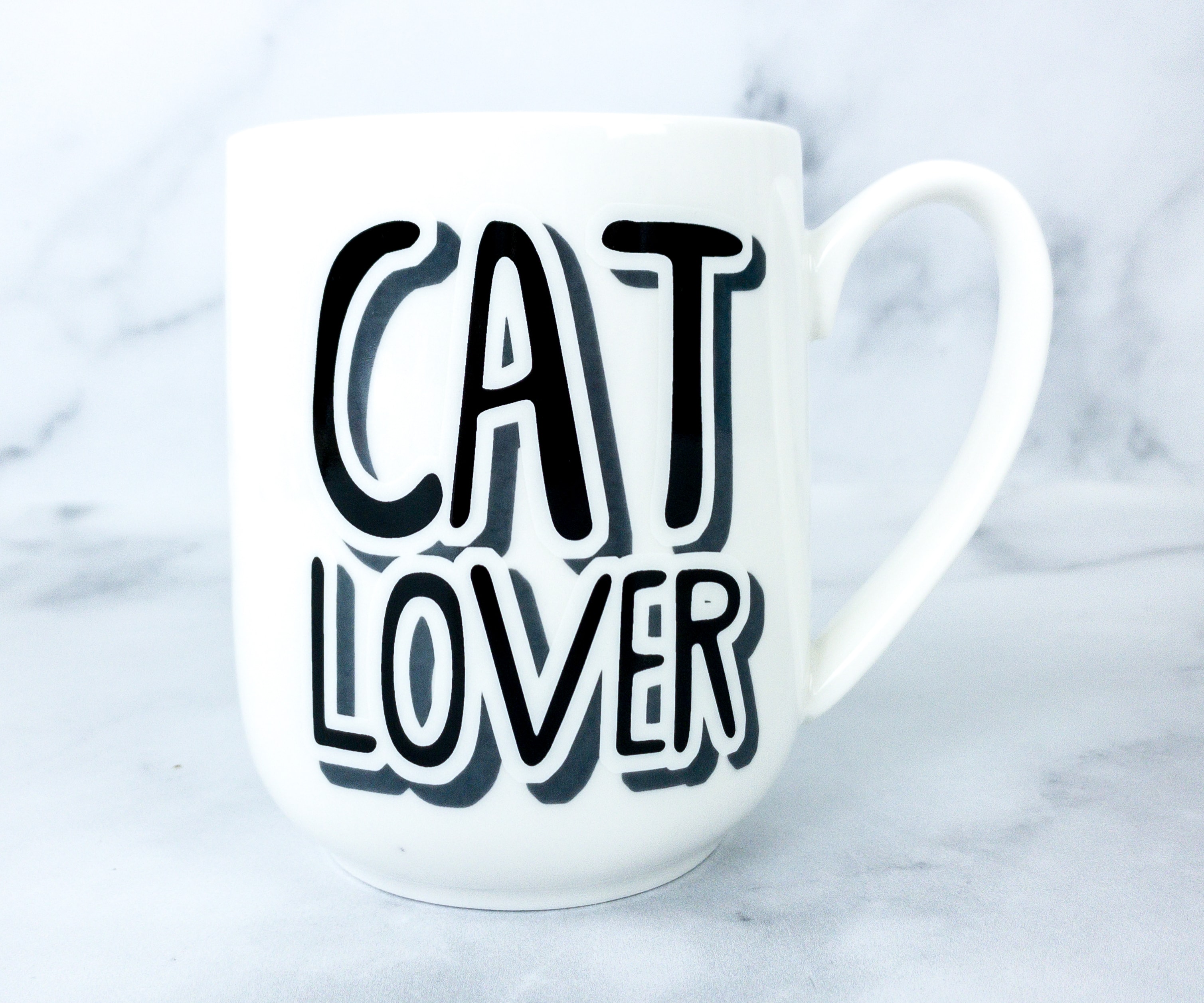 The mug has a large print of the words "Cat Lover" in it, so fur parents will be really proud to use it!
The other side features an image of an adorable black kitty holding a cup of coffee! The mug is perfect not just for coffee, but for any warm beverage! Meow-cha latte, anyone?
It's another a-MEOW-zing month for CatLadyBox! Every box is curated with felines and feline-lovers in mind, that's why everything is always fun and cute! The shirt and the mug are great ways to display your love for cats. For the kitties, I'm sure they'll go crazy with the catnip-filled toy and the stick wand. Cat lovers really need to get their hands on this box as it never fails to send purr-tastic items, and it's also heartwarming to know that the box helps cats in need!
What do you think of this month's box? Does your cat give 2 paws up?