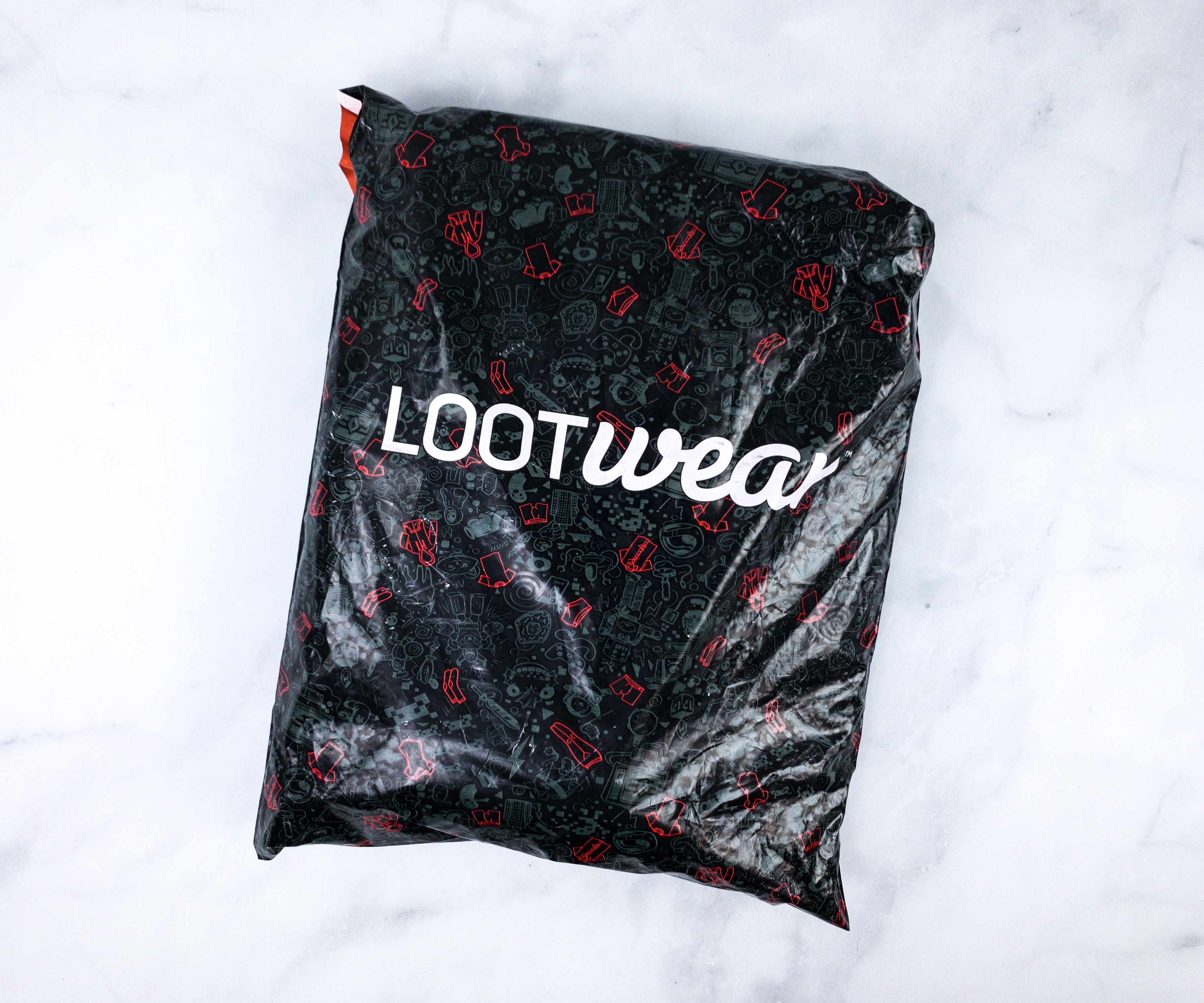 Loot Tees is one of the Loot Wear collections of monthly subscriptions from Loot Crate with exclusive geek and gamer premium wearable accessories with a monthly theme. Loot Tees is their t-shirt subscription. From size small to 3XL for Women and 5XL for Men for just $11.99 per month – shirts for adult geeks of all sizes. See our Loot Wear reviews for photos of the other subscriptions!
DEAL: Save 15% on Loot Wear subscriptions when you use this link and coupon code HELLOSUBSCRIPTION15. [Does not apply to Wizardry Wear] Get $3 off your first month with coupon code SAVE3. [Not valid on Undies]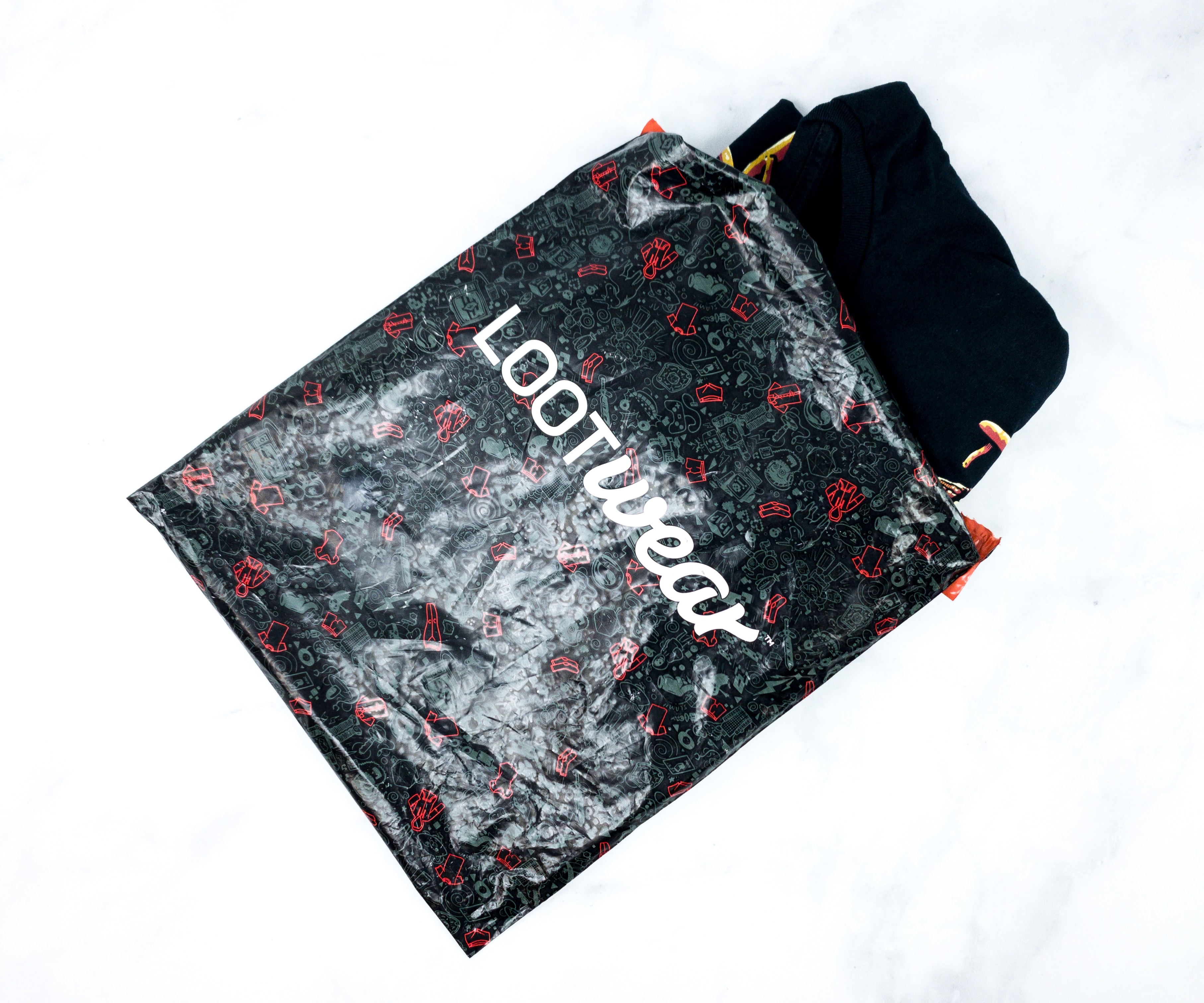 This month's Loot Tees is themed LEGEND.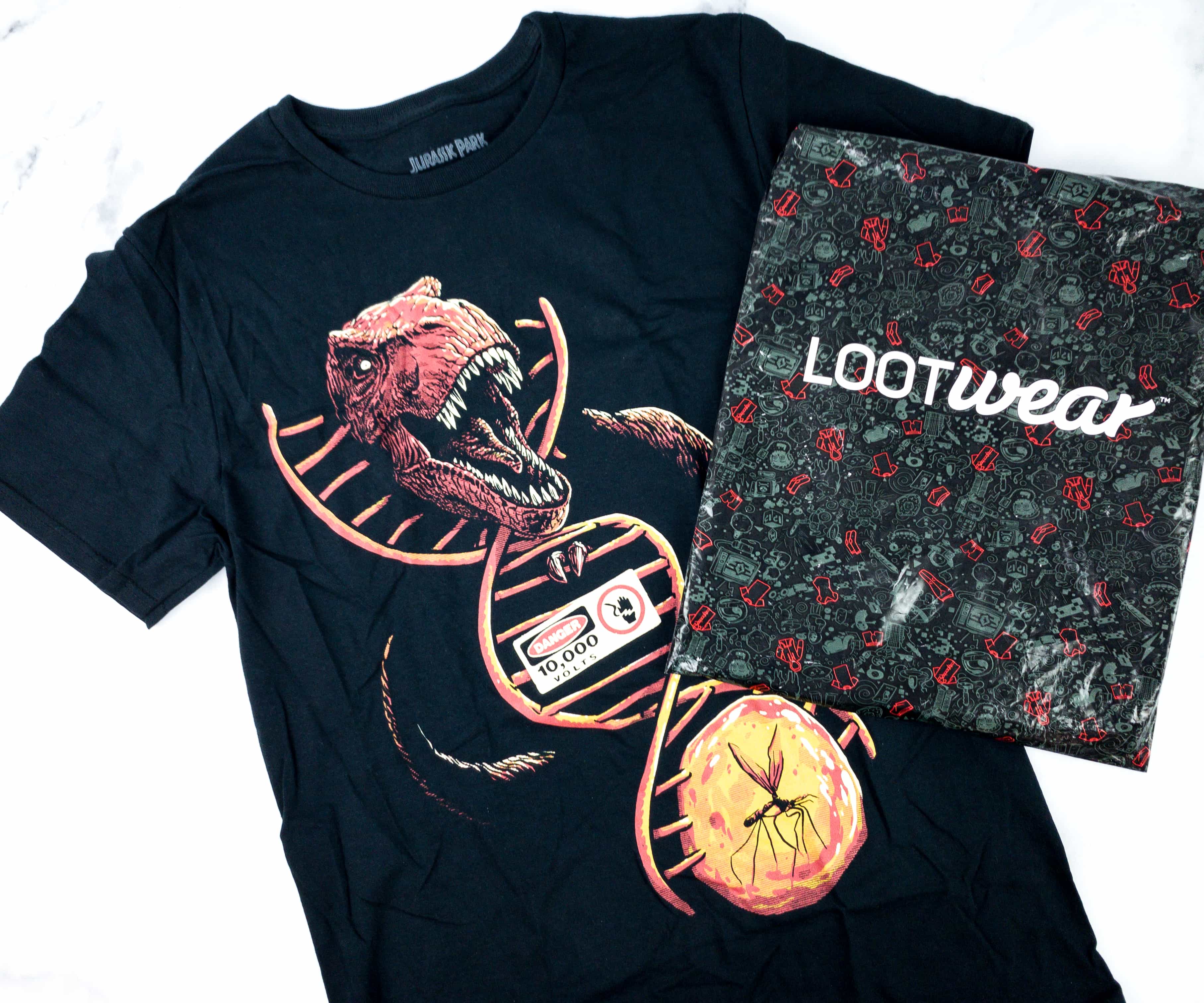 Everything in my August 2019 pack!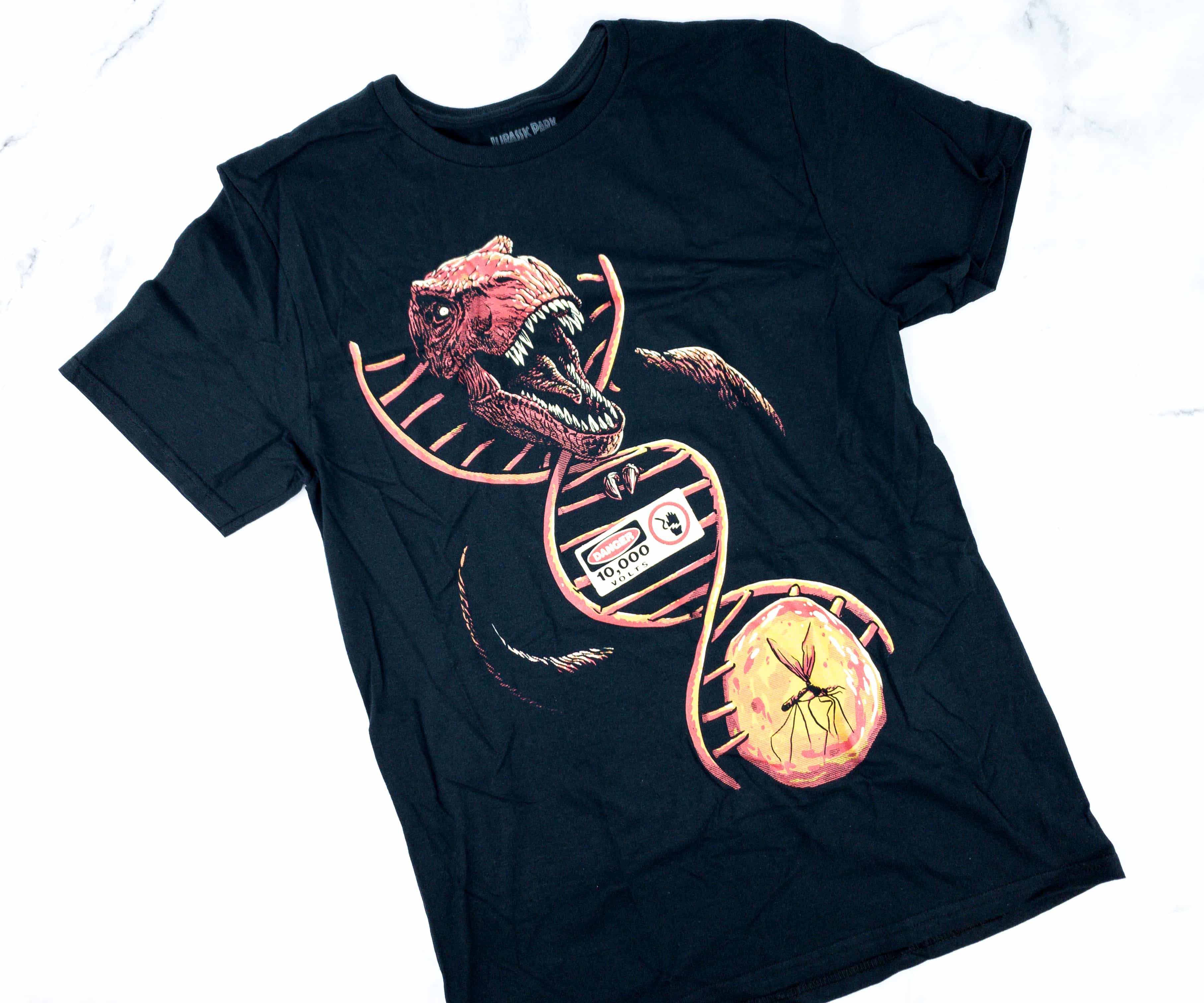 Loot Tees: Jurassic Park T-Shirt. This month's tee features one of the most famous American science fiction media franchises directed by Steven Spielberg, Jurassic Park. For those who may need a refresher, the story was focused on the rebirth and restoration of dinosaurs through the help of genetic engineering.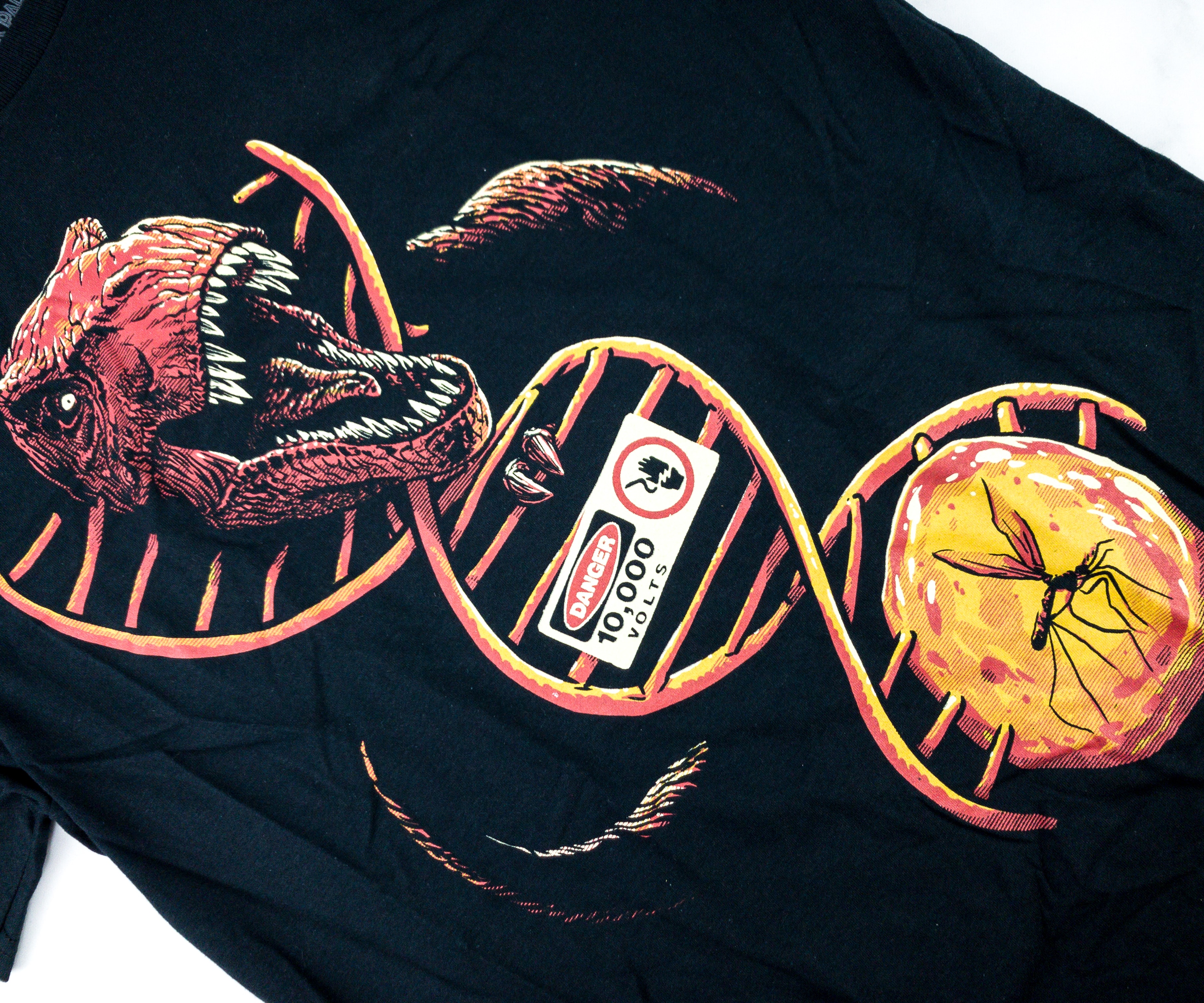 It's a black, round-neck shirt made from premium quality cotton fabric. It's soft the touch and also pretty comfortable to wear.
The shirt's design is well-detailed, as it explains almost everything you need to know about this legendary movie!
The design features the fossil of a mosquito in which its DNA was genetically engineered to produce the dinosaurs. It's very relatable since the fossil is connected to the T-rex through the DNA. Also, the DNA represents the Park's fence that was destroyed by the T-rex when the power went down, and started the havoc that resulted in the total destruction of the park.
This month's Loot Tee is marvelous and also quite nostalgic! The design is extremely stunning, I'm thinking of watching the whole Jurassic Park movie all over again. I really love all the shirts I'm getting from this subscription, they are always high-quality, licensed, and exclusive. This Jurassic Park-themed shirt is definitely a great addition to my current geeky t-shirt collection!
What do you think about this month's tee?