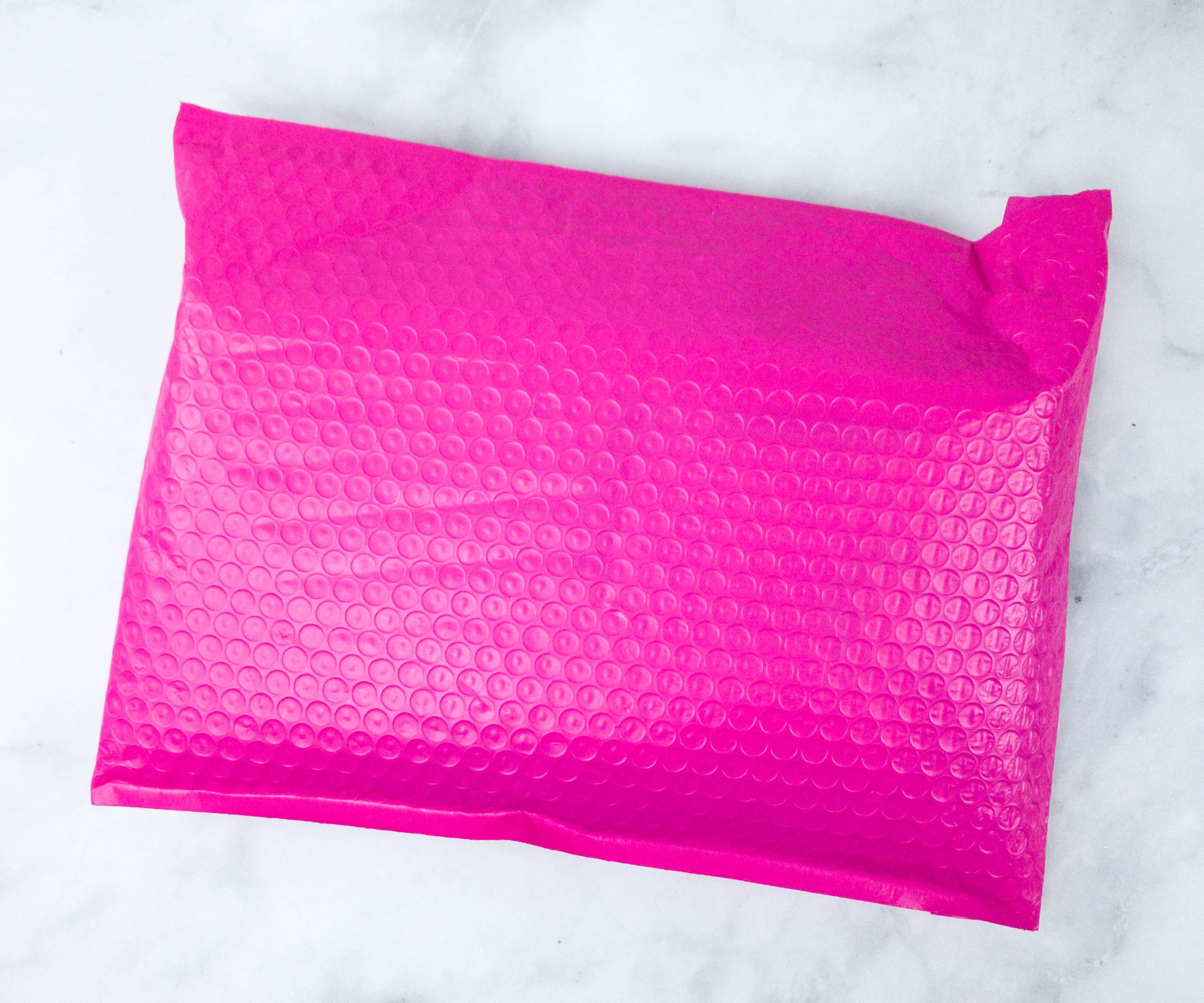 Lipsmacker BFF Lip Balm is a lip balm subscription for any lip balm enthusiast! They ship every three months, and every package also includes a Best Flavor Forever (BFF) exclusive product and a Surprise Mystery flavor lip balm. This subscription is $25 per quarter ($80 per year) + FREE Standard US shipping!
NOTE: This subscription is not currently available to order – we think they might plan on opening it only once per year.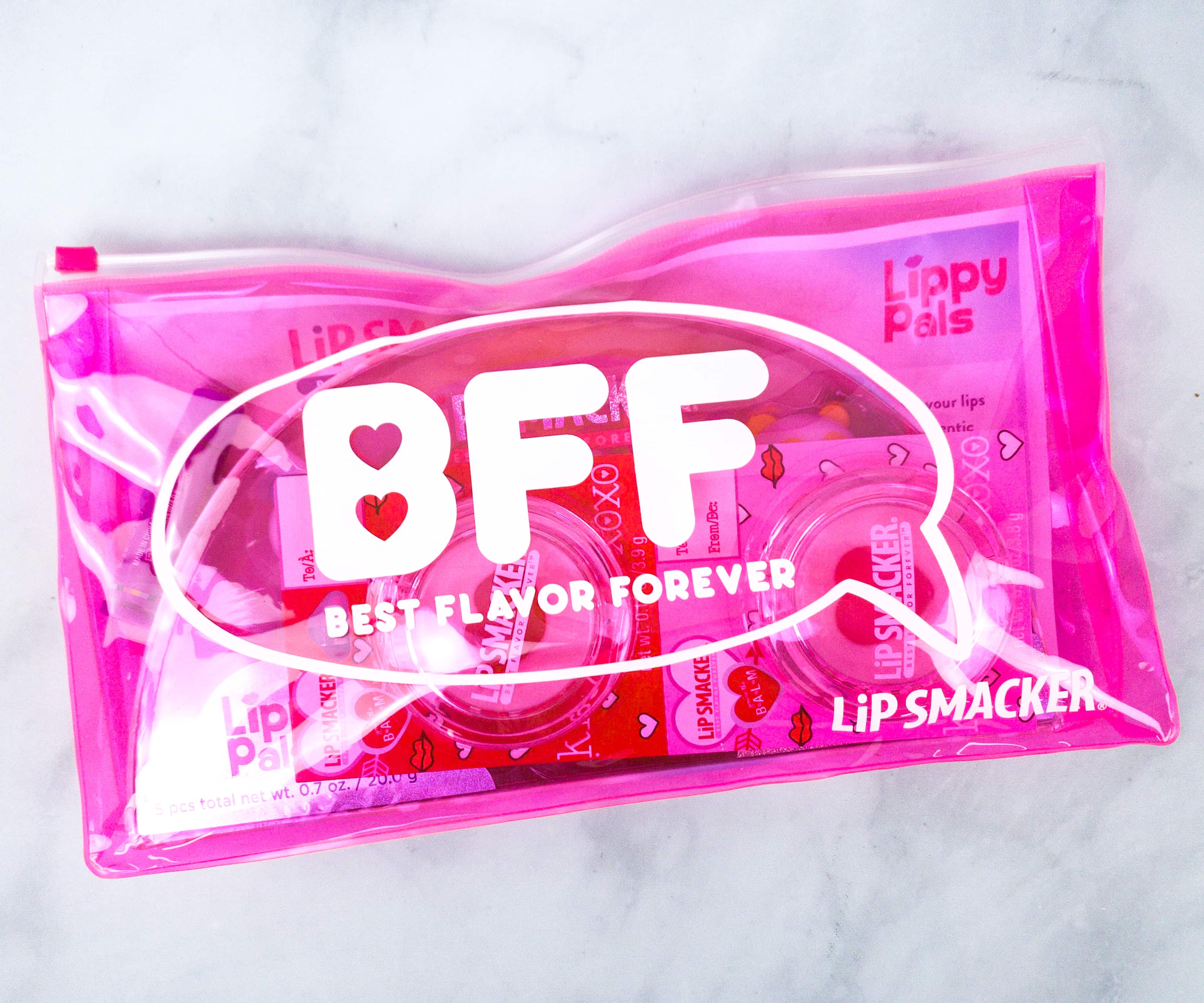 The items were packed in a neon pink pouch!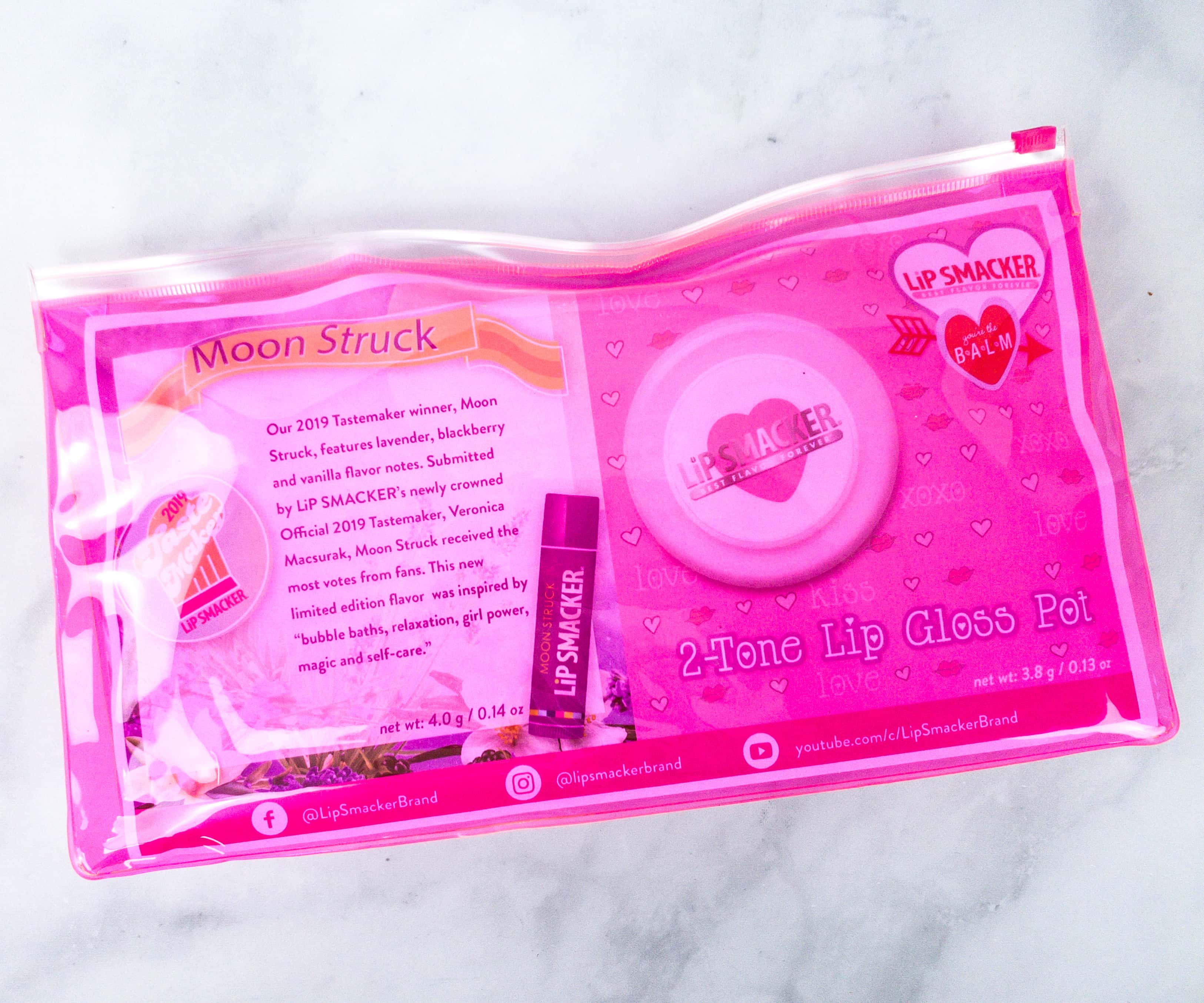 We can already take a peek of what's inside because it's see-through!
The lip balms look so pretty next to each other!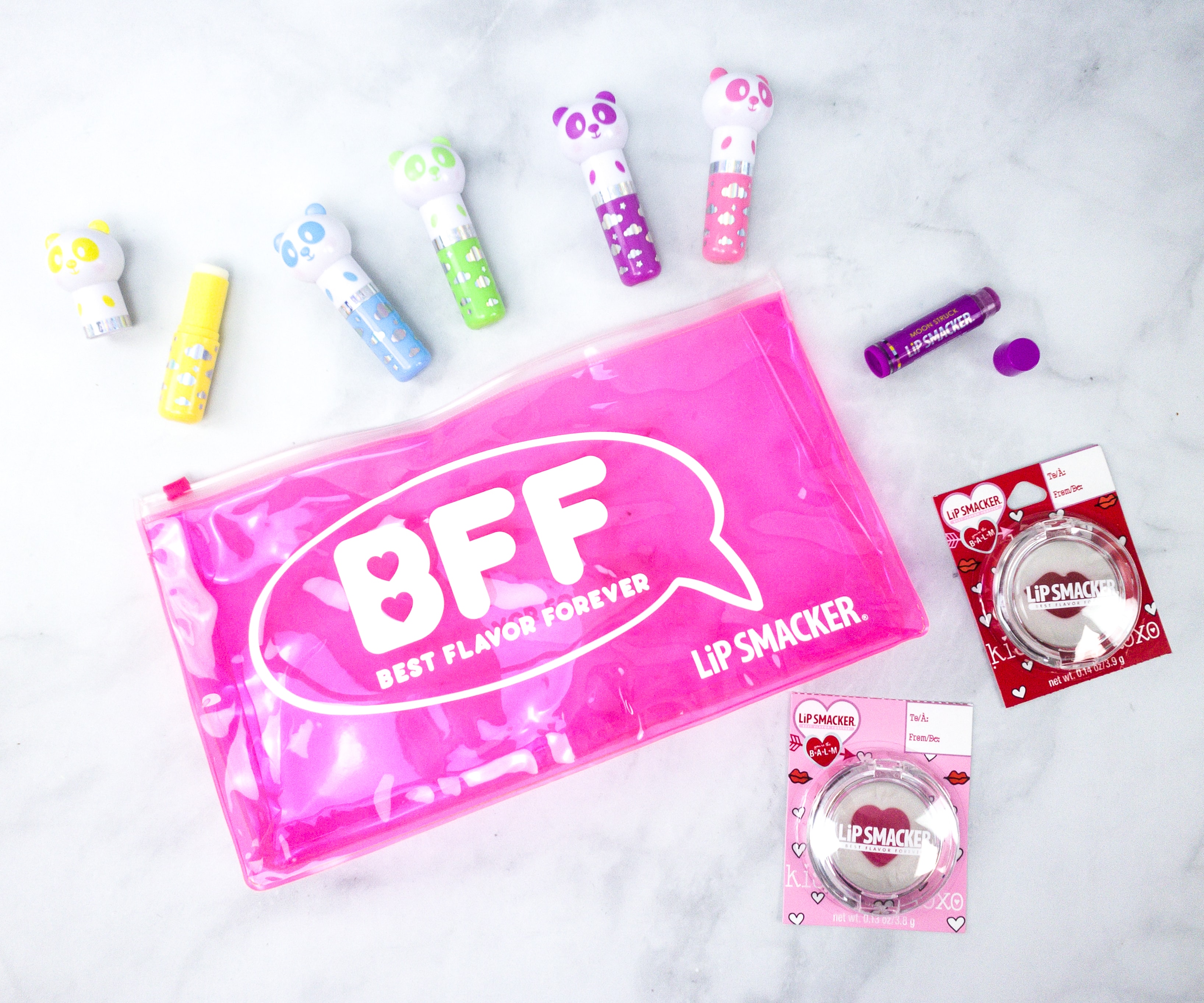 My daughter is so excited to use all of them!
The pouch is cute and multi-purpose. It can also be used as a make-up pouch or a pencil case or even as storage for your new lip balms!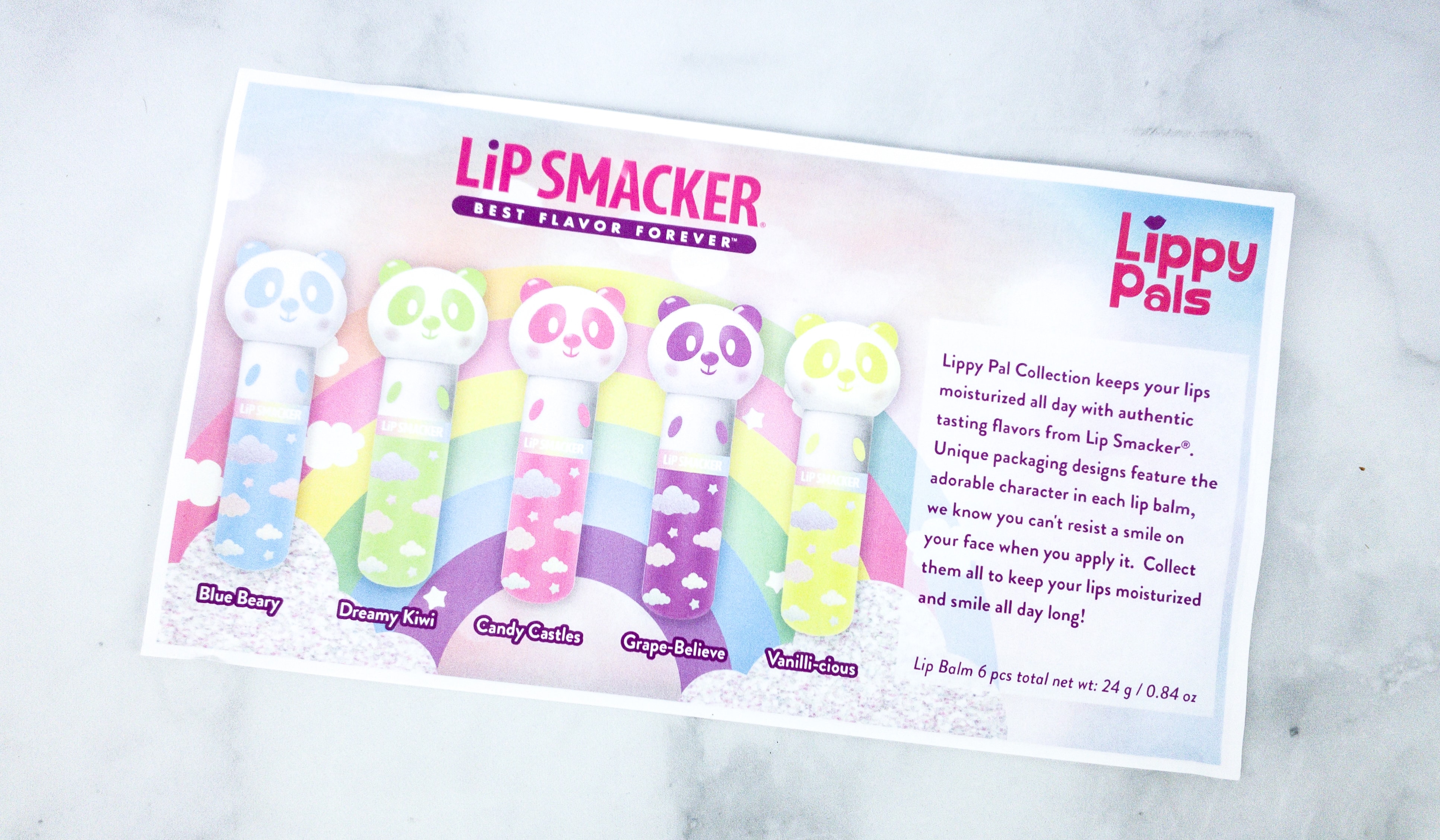 This is the card inside the pouch and it contains the details of the items this month.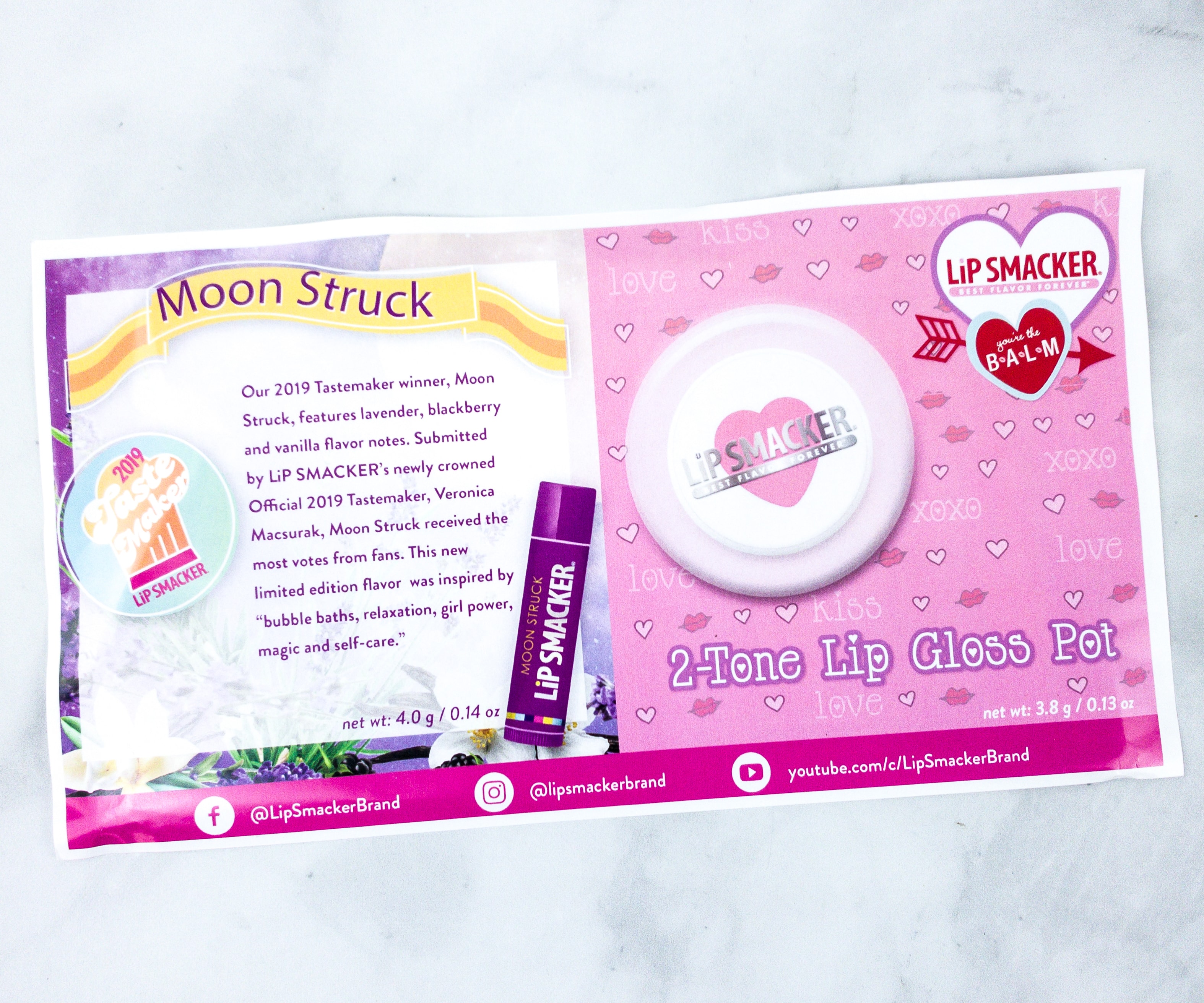 The back of the card contains more info about the items included in this box like the Moonstruck Lip Smacker and the 2-tone Lip Gloss Pot!
Everything in my box!
Lip Smacker Moon Struck. The winner of the 2019 Tastemaker, Moon Struck is a heady mix of lavender, blackberry and vanilla flavors. It was voted number one by Lip Smacker fans and we can definitely see why. This flavor, based on its ingredients, promotes relaxation and overall health and self-care!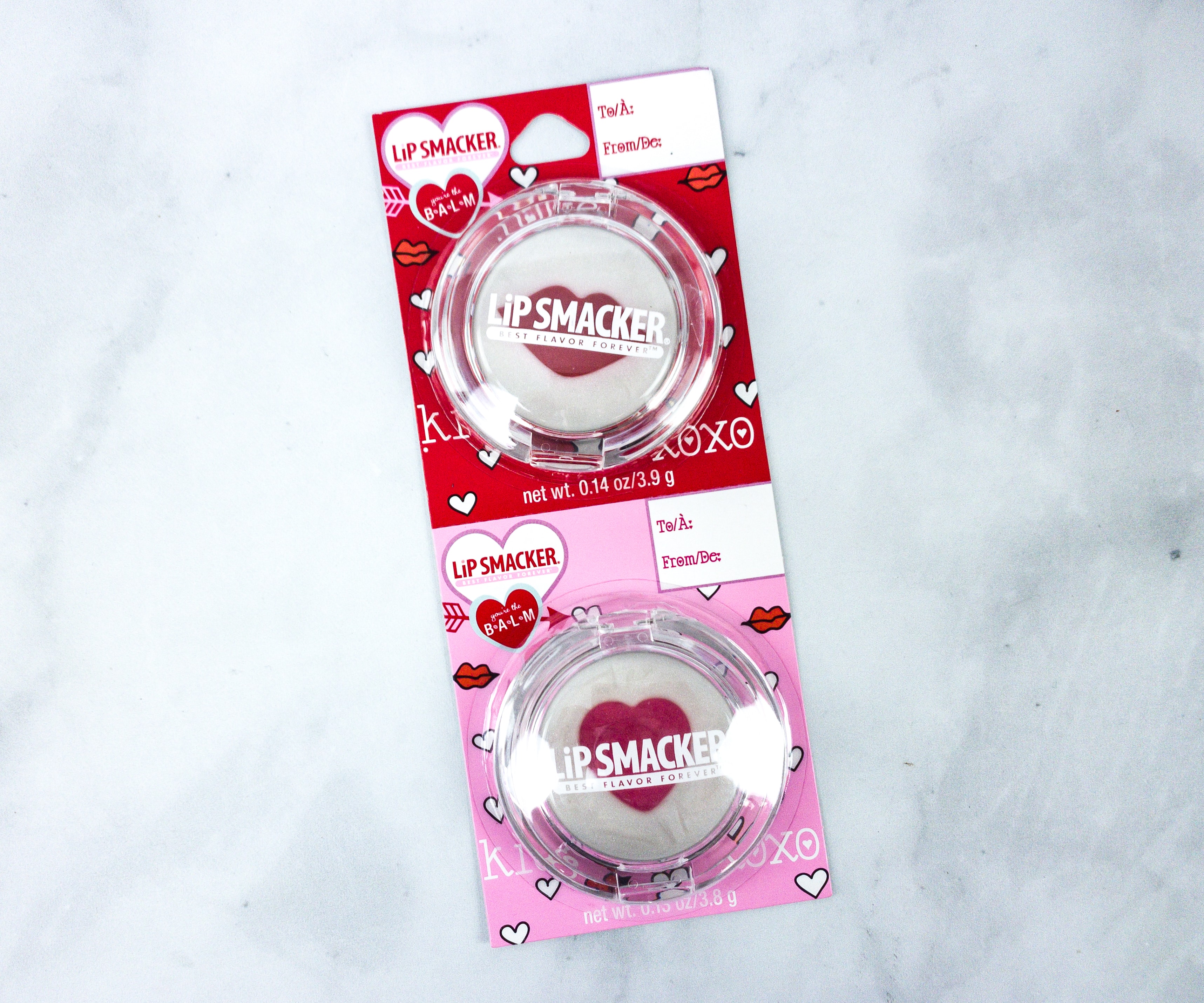 Lip Smacker Balm. These cute balms are handy for any occasion! We got two in the box, one in red and one in pink.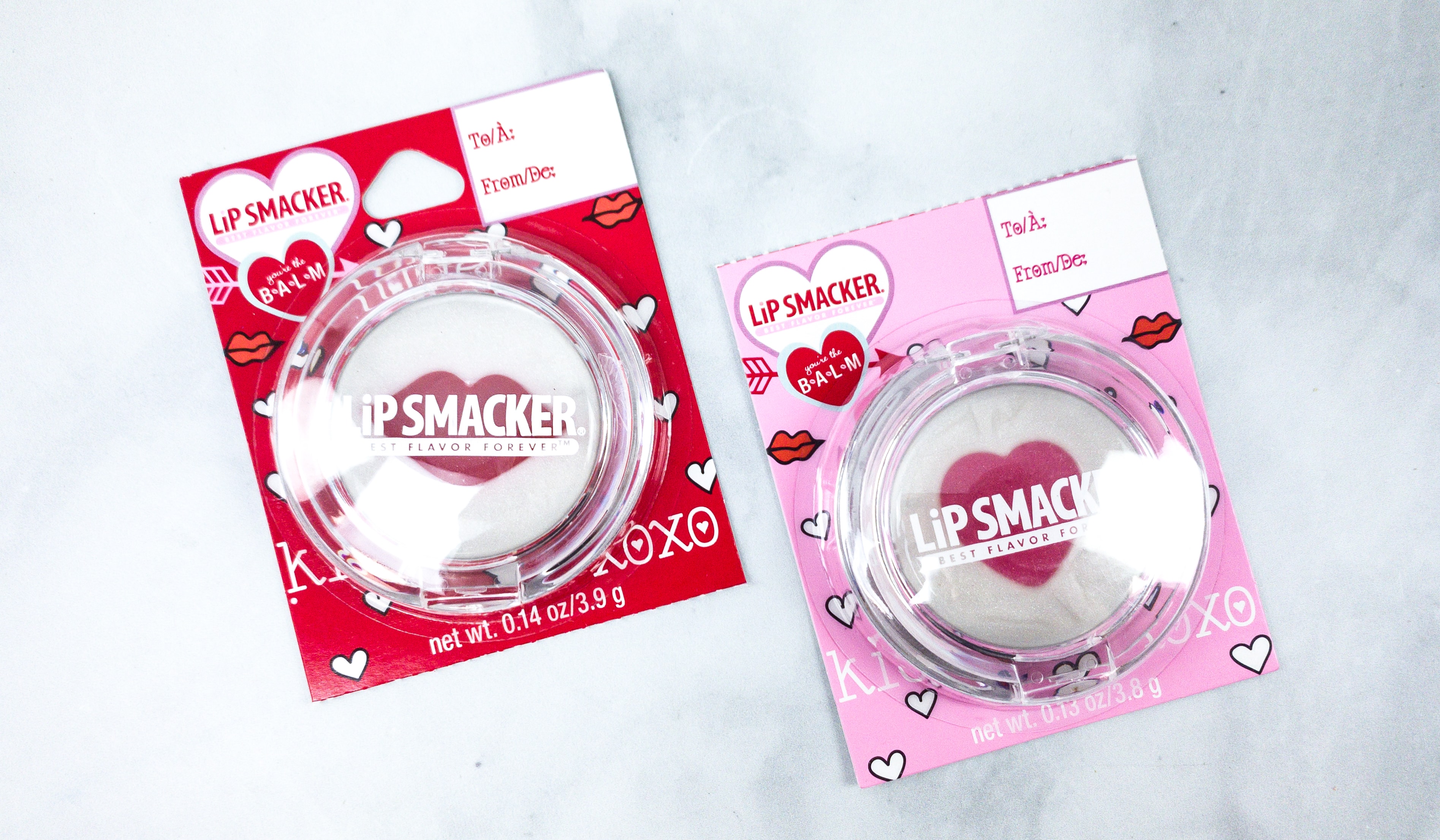 They come in a small pot container that makes them easy to bring anywhere!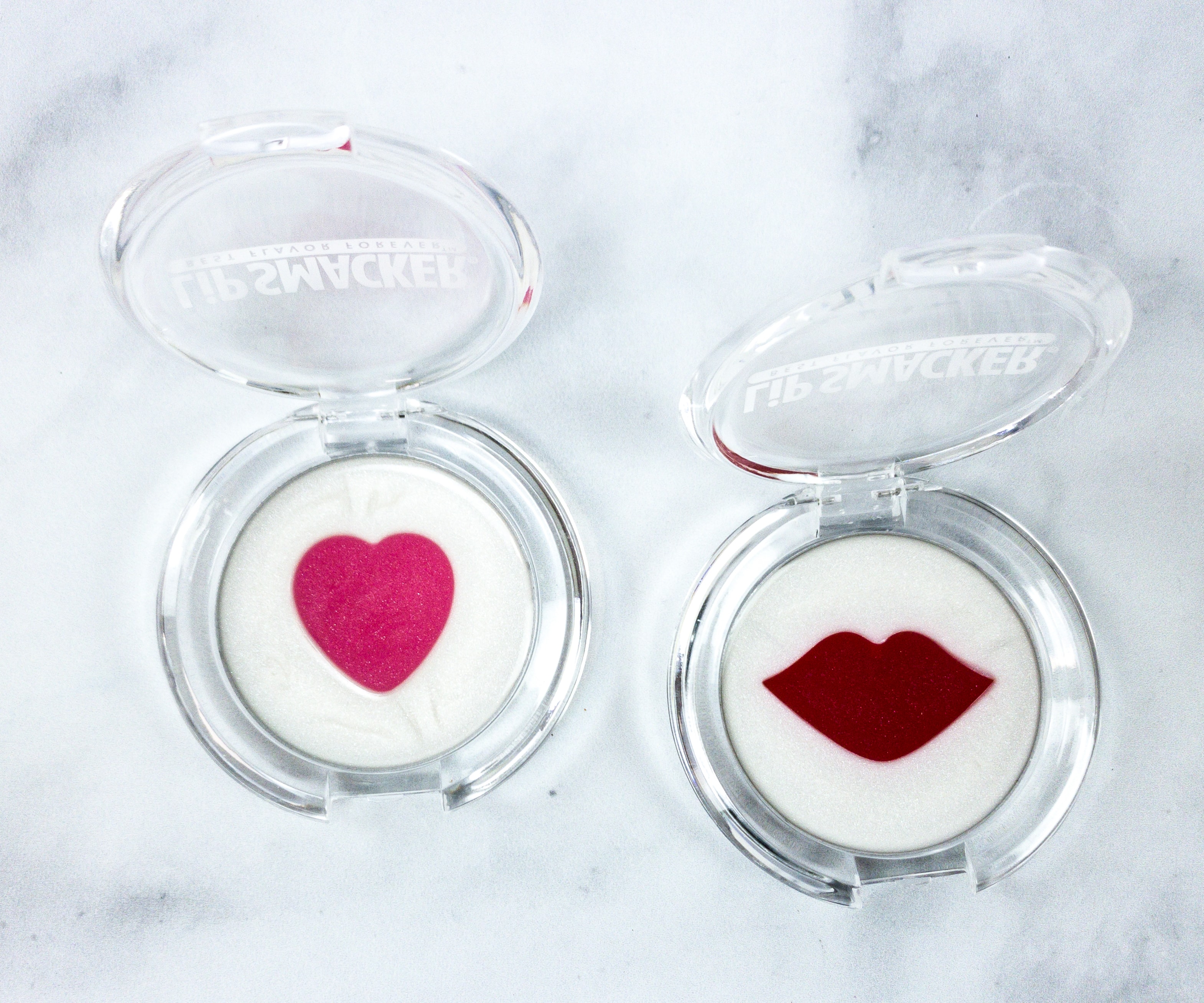 The balms are two-toned. There's a colored balm in the middle that forms the design (heart and lips) and a clear balm around it. I like how the clear color diffuses the tint of the middle part. It makes the application look a bit sheerer. It applies perfectly, just a tiny bit of color to make your lips look more fuller!
Lip Smacker Lippy Pals. These fun and tasty lip balms are here to keep your lips hydrated all day, every day! Share it with your friends or keep them all to yourself, it's all up to you!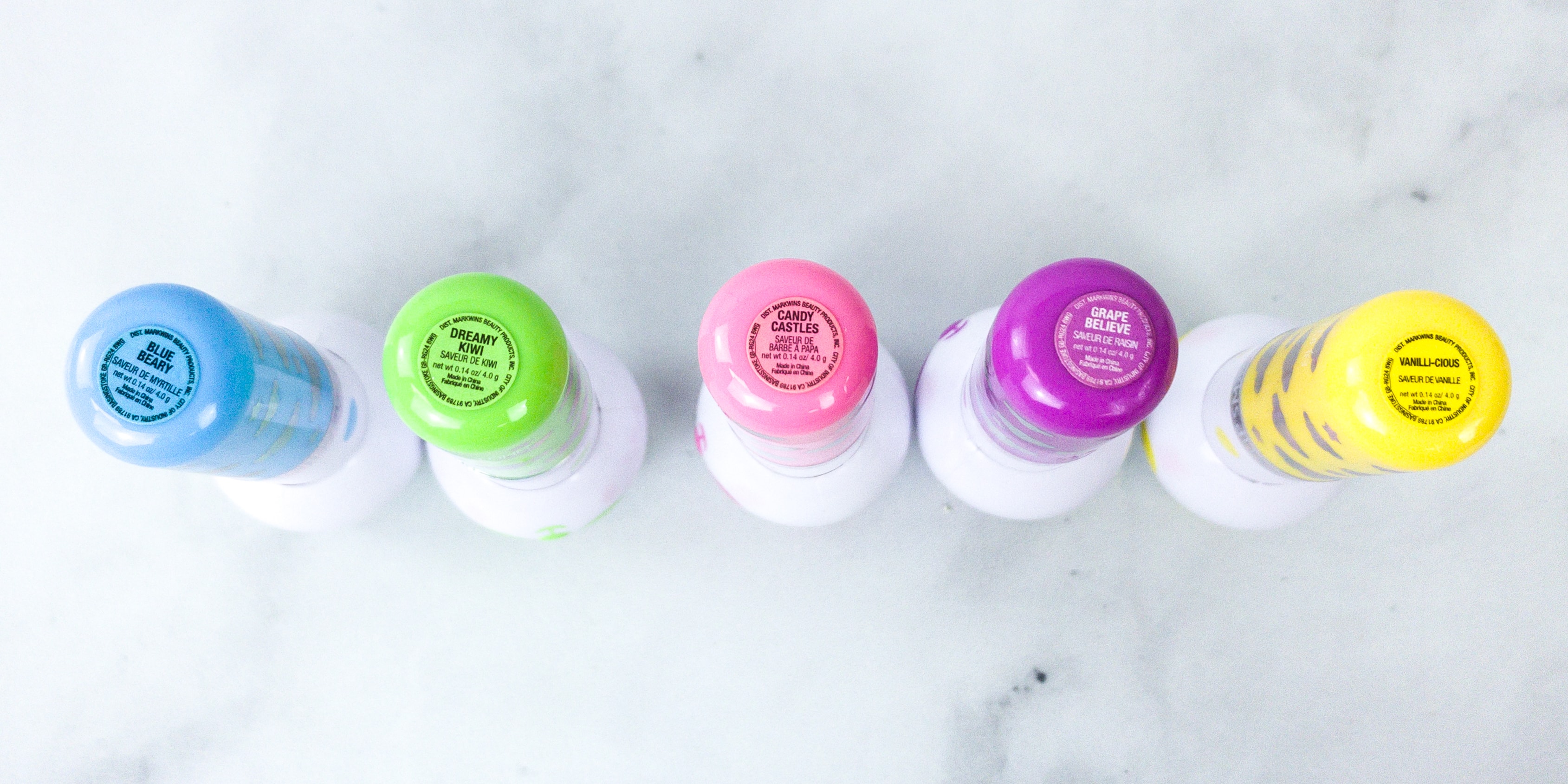 Each color represents a Lip Smacker flavor! From Blueberry, Kiwi, Candy, Grape and even Vanilla, you're bound to find a favorite, if you don't fall in love with all of them.
The cute packaging is also nice because you can put it practically anywhere and it will be easy to spot because of the bright colors!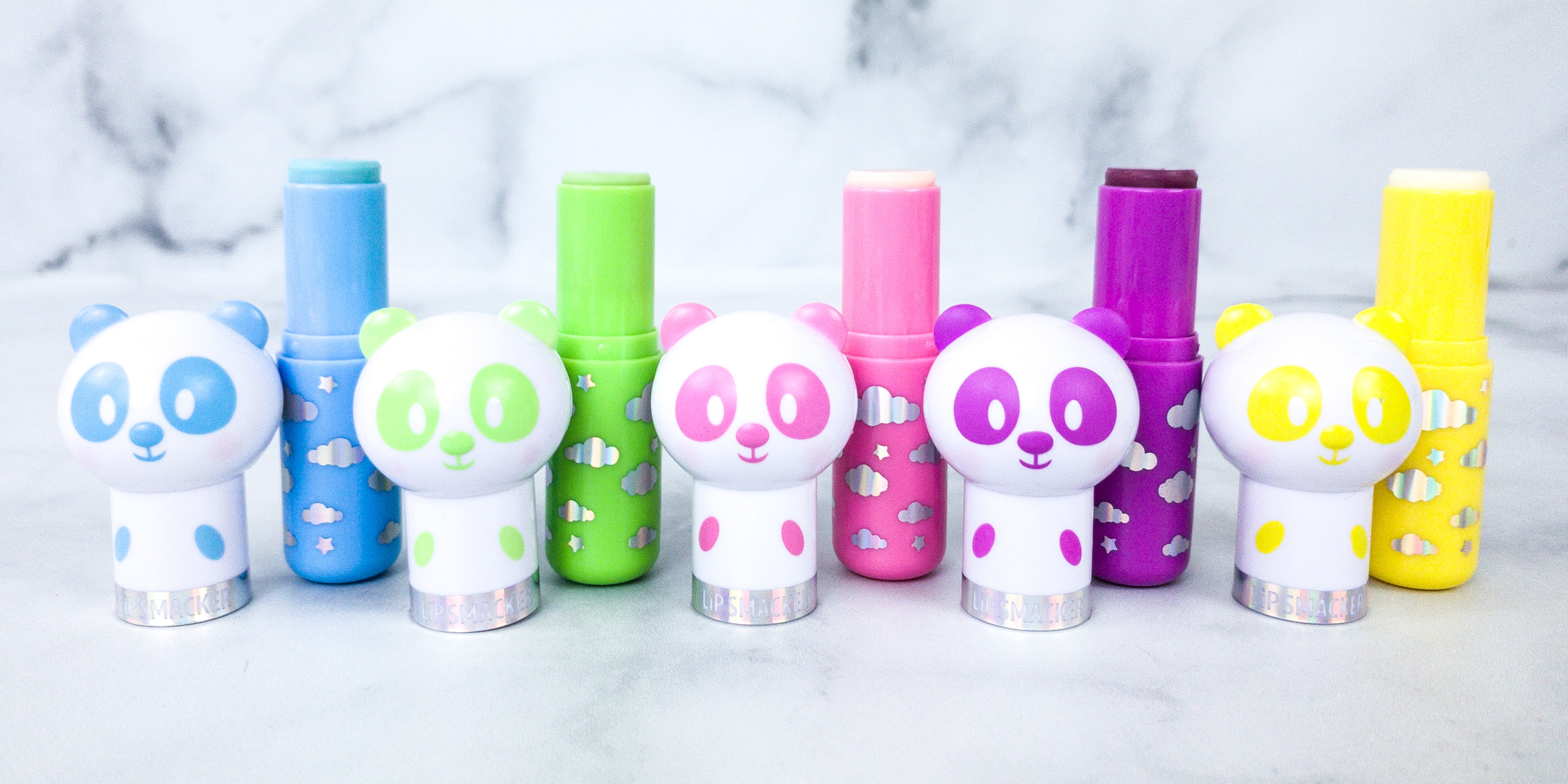 These panda caps are just too adorable! Once you're done with your tube, you can still keep them for decorations!
The long wait for Lipsmacker BFF Lip Balm box is absolutely worth it! They never fail to send lippies featuring amazing flavors. The Moonstruck Lipsmacker we got in this box is my daughter's current favorite. It doesn't just keep her lips hydrated and moisturized, it also smells great! The Lippy Pals set is also super cute. My daughter is so happy to add those to her lip balm collection. We can't wait for the next package already!
What did you think of the Lippie Pals from Lipsmacker BFF Lip Balm subscription?
Visit Lipsmacker BFF Lip Balm Subscription to subscribe or find out more!