Eucalyptus Farms is a monthly subscription that sends fresh eucalyptus bouquets. The box costs $12 each month, plus shipping. You will receive stunning eucalyptus sprigs safely packaged and ready to use and enjoy. The sprigs are hand-snipped from the trees and they are carefully bundled and boxed, then shipped right at your doorstep. Your bouquets will include one of these varieties, or a mix of them: Silver Dollar, Willow, or Baby Blue Eucalyptus.
DEAL: Get 20% off your first box + FREE Shipping! Deal applies automatically, just VISIT AND SUBSCRIBE.
The box indicates that the contents are fragile so they need extra care when handling.
The cardboard box is simple but sturdy. It also has the Eucalyptus Farms branding on it.
The sprigs of Eucalyptus were securely packed in the box! They arrived still looking fresh!
The box came with an info card.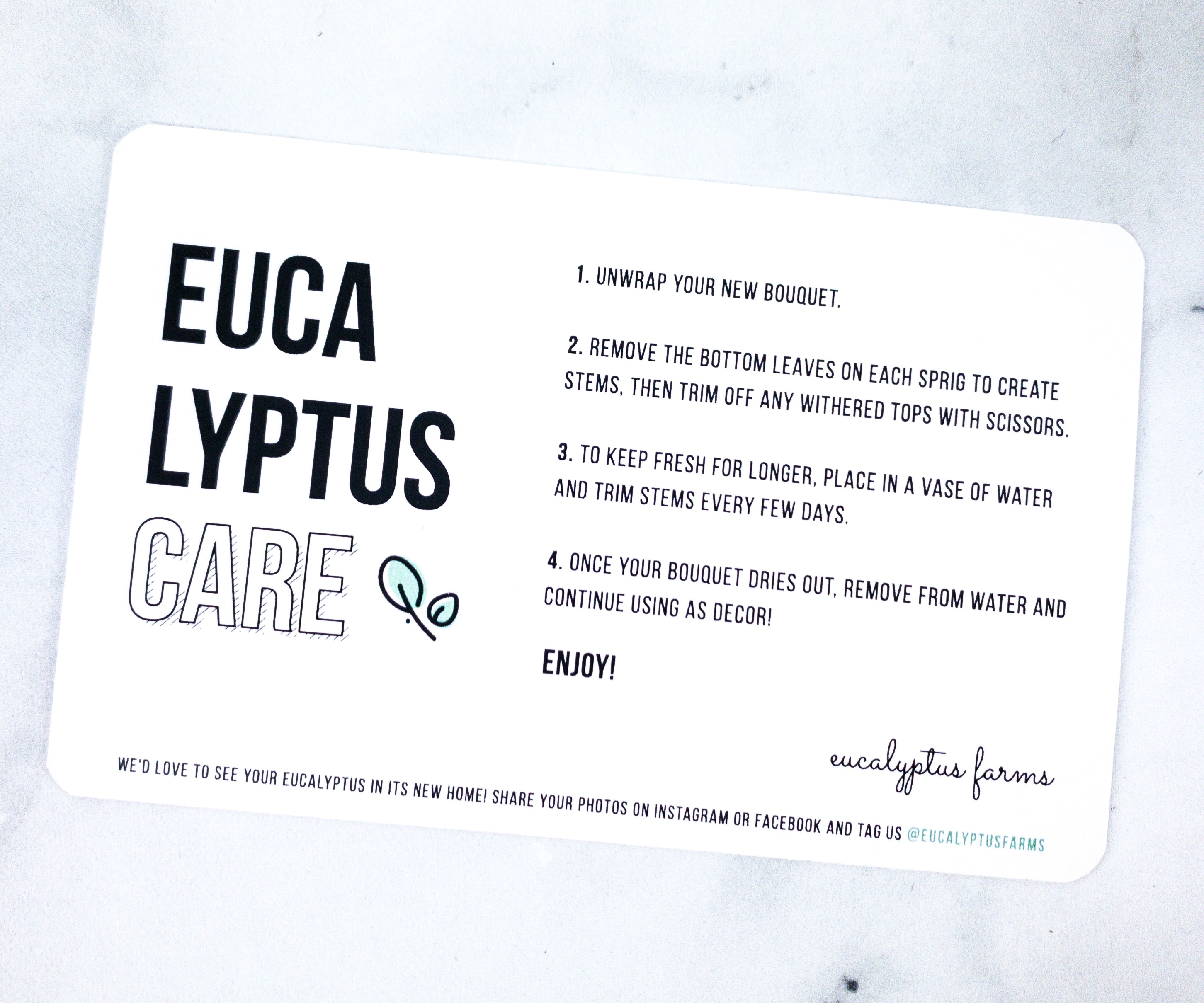 The flip side has some care instructions for your Eucalyptus bouquet.
Everything in my box!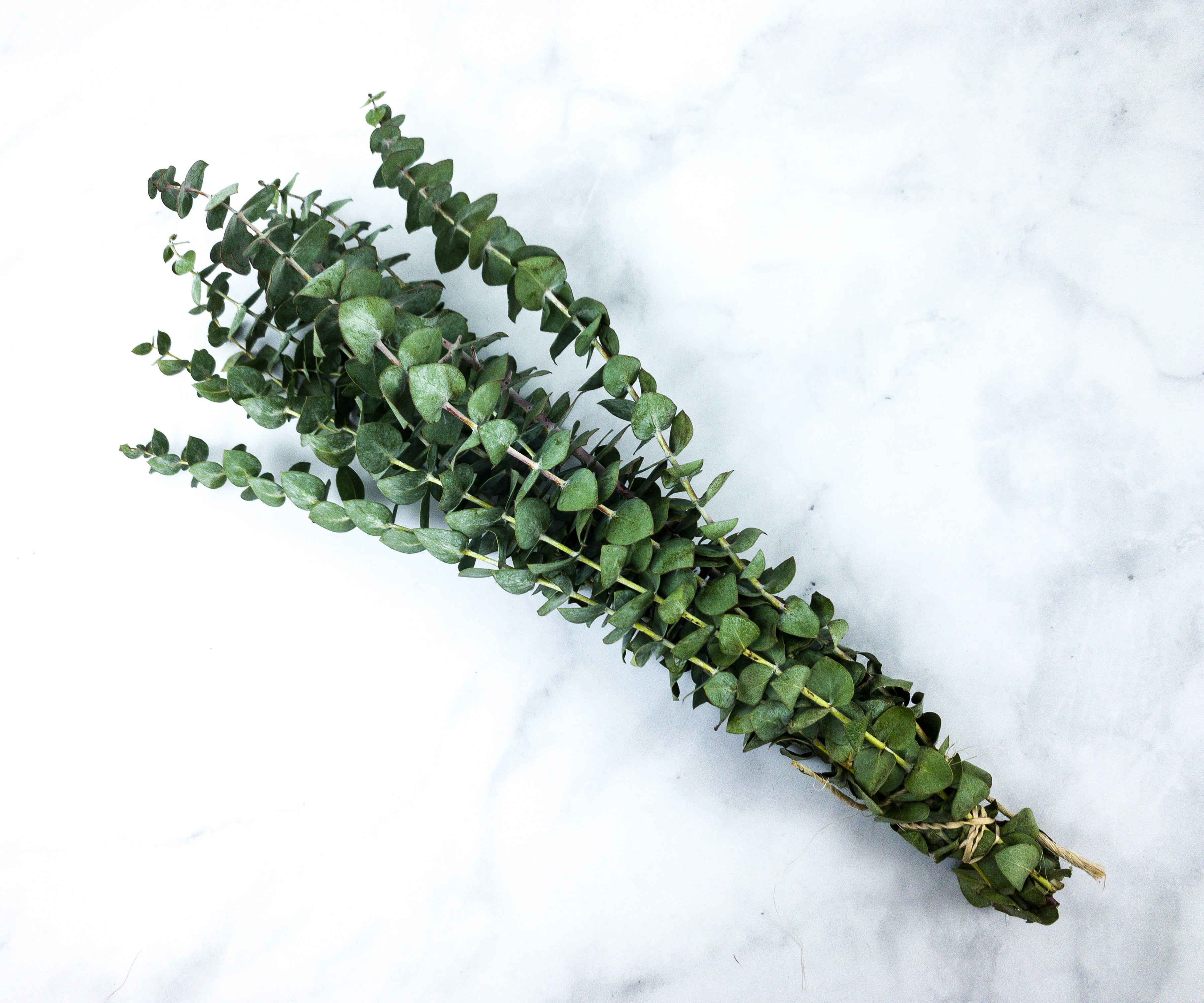 For this month, I got a bouquet of Baby Blue Eucalyptus!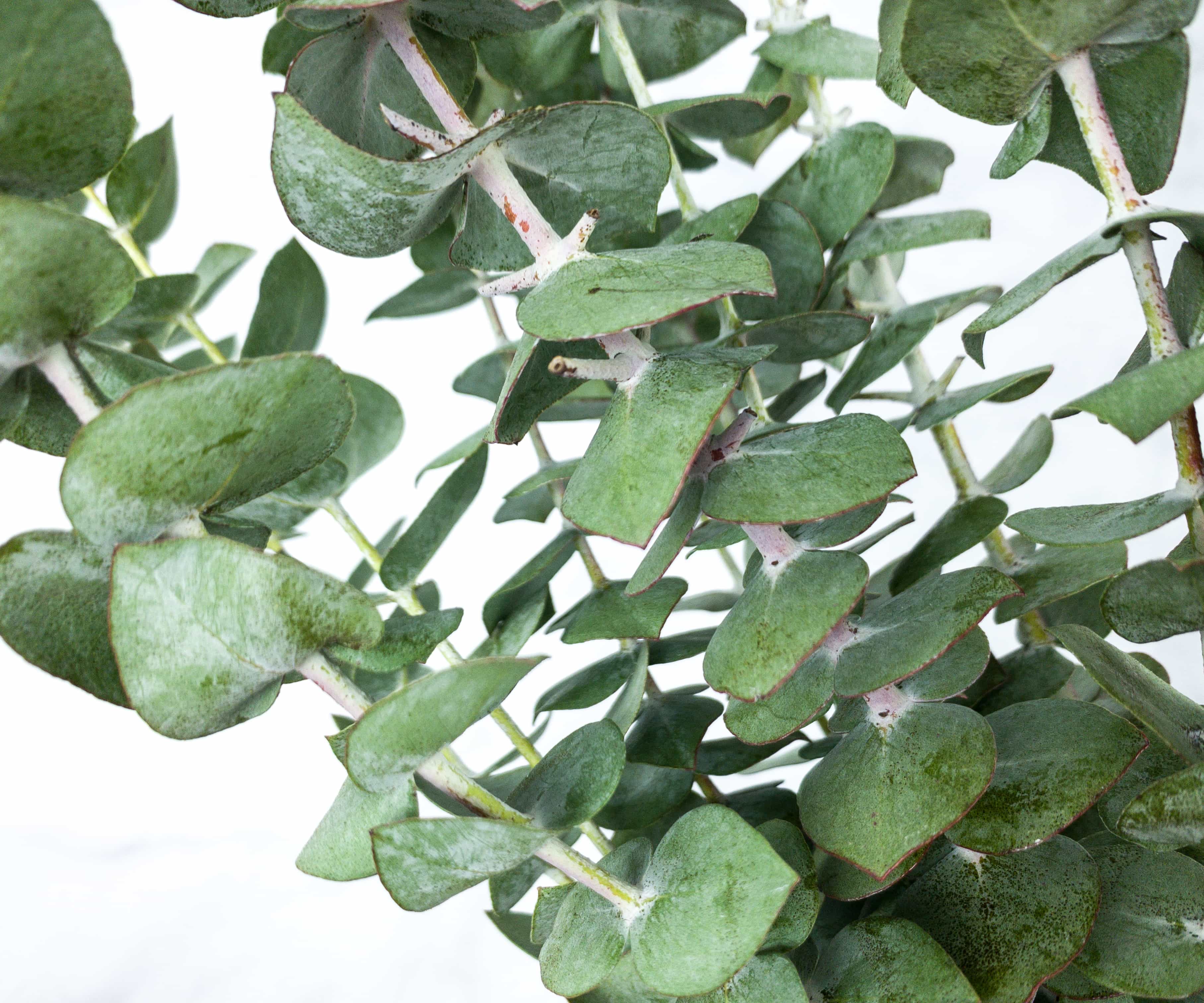 Baby Blue Eucalyptus, or Eucalyptus pulverulenta, is a small growing eucalypt that is usually seen as a tall and spreading shrub that maintains its juvenile foliage into maturity. This is also known to be one of the most fragrant eucalyptus varieties! The scent is refreshing, which easily fills up the room and also lasts long!
The sprigs are kept together by twine.
Its young leaves, inflorescences, and stems have a powdery white bloom, while the foliage is silvery-gray and they're round in form.
You can prolong the bouquet's freshness by snipping some leaves at the bottom to create stems and placing it in a vase with water.
They don't just beautify any home, but Eucalyptus can be used in many ways, like in the treatment of burns, cuts, insect bites, and respiratory illnesses.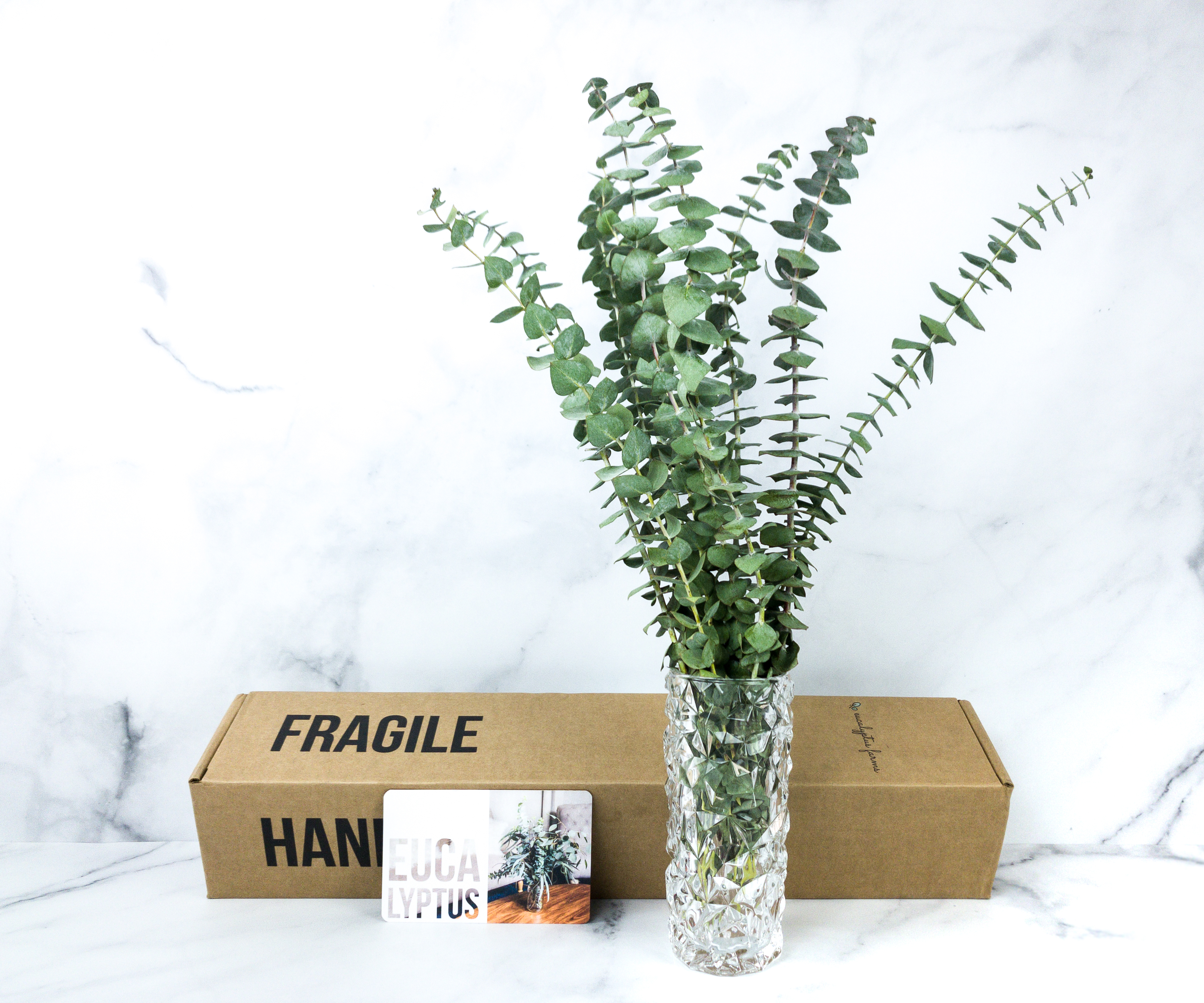 Putting this in any corner of the room can easily make it look and smell more relaxing!
This new subscription is amazing! We love adding greens to our space, and eucalyptus is a great choice. It doesn't just look pleasing on the eyes, it gives off a pleasant and long-lasting scent as well! We were also able to make the leaves last a long time, thanks to the care card that is also included in the box. I might mix these leaves with some florals as these greens also look perfect as flower bouquet fillers. I also learned that there are other Eucalyptus types, and I'll be very happy to know about them all. Eucalyptus has so many uses, and it has many health benefits, so subscribing to this box is another amazing decision one can make in beautifying their homes, and improving their quality of life!
What do you think of this month's box?