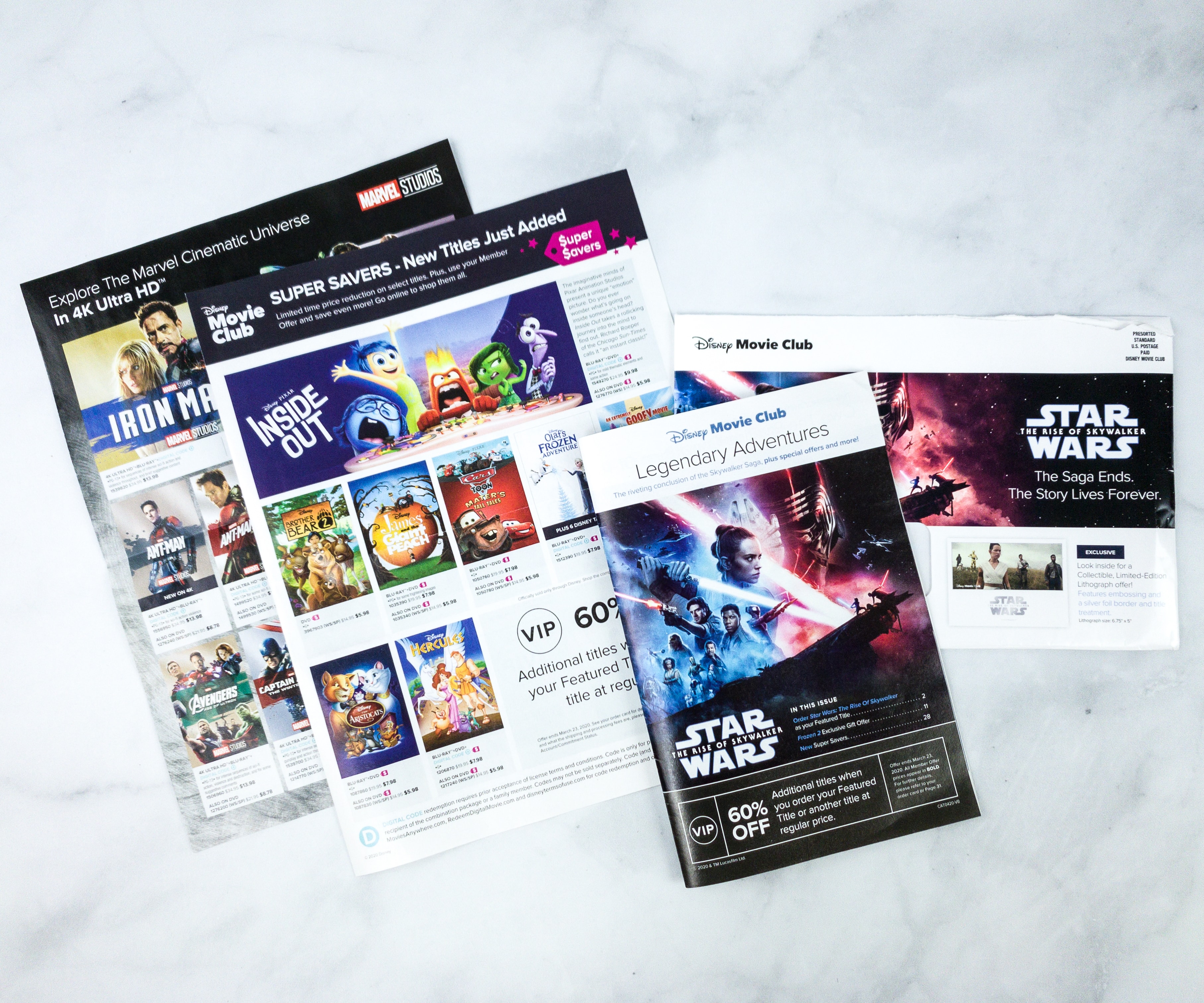 Disney Movie Club delivers the latest (and most-loved classic) Disney Movies for you to build your ultimate Disney Movie library. When you sign up for the trial offer (see below for full details) you can get 4 movies for $1 shipped. Not just Disney you can also get Pixar and Marvel Studios!
The way this subscription works is that you'll get a featured movie title offer that you can accept or decline. If you forget to decline, it will be sent automatically. Just like pick or skip in other subscriptions. Some months have 2 featured titles.
DEAL: Get 4 movies for only $1! The deal applies automatically, just VISIT AND SUBSCRIBE. Terms & conditions apply. In order to fulfill your Club purchase commitment, you'll need to buy 5 movies at full price.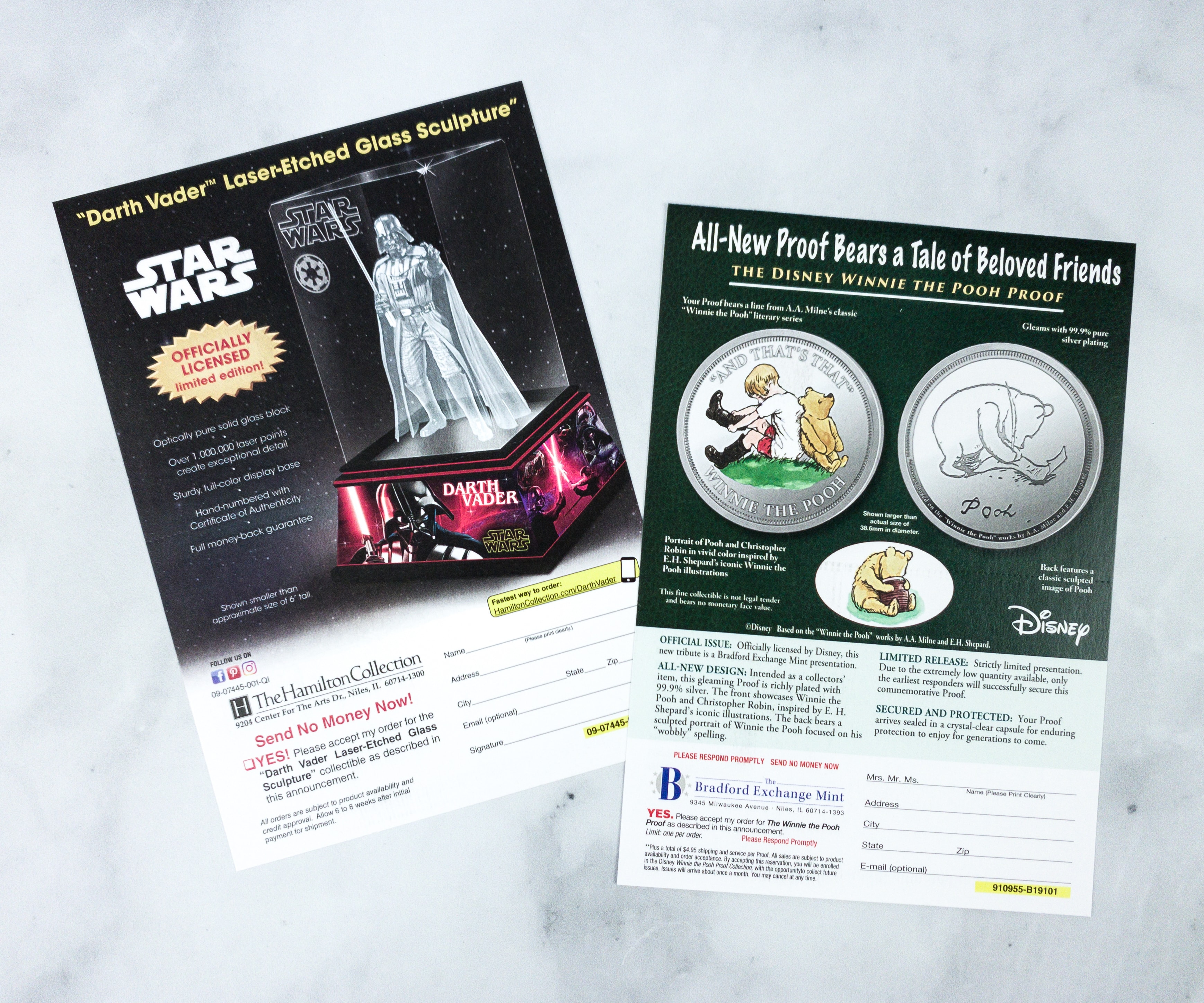 Members can get original Disney movies and licensed Disney merchandise with exclusive promos and discounts. There are other members-only perks as well.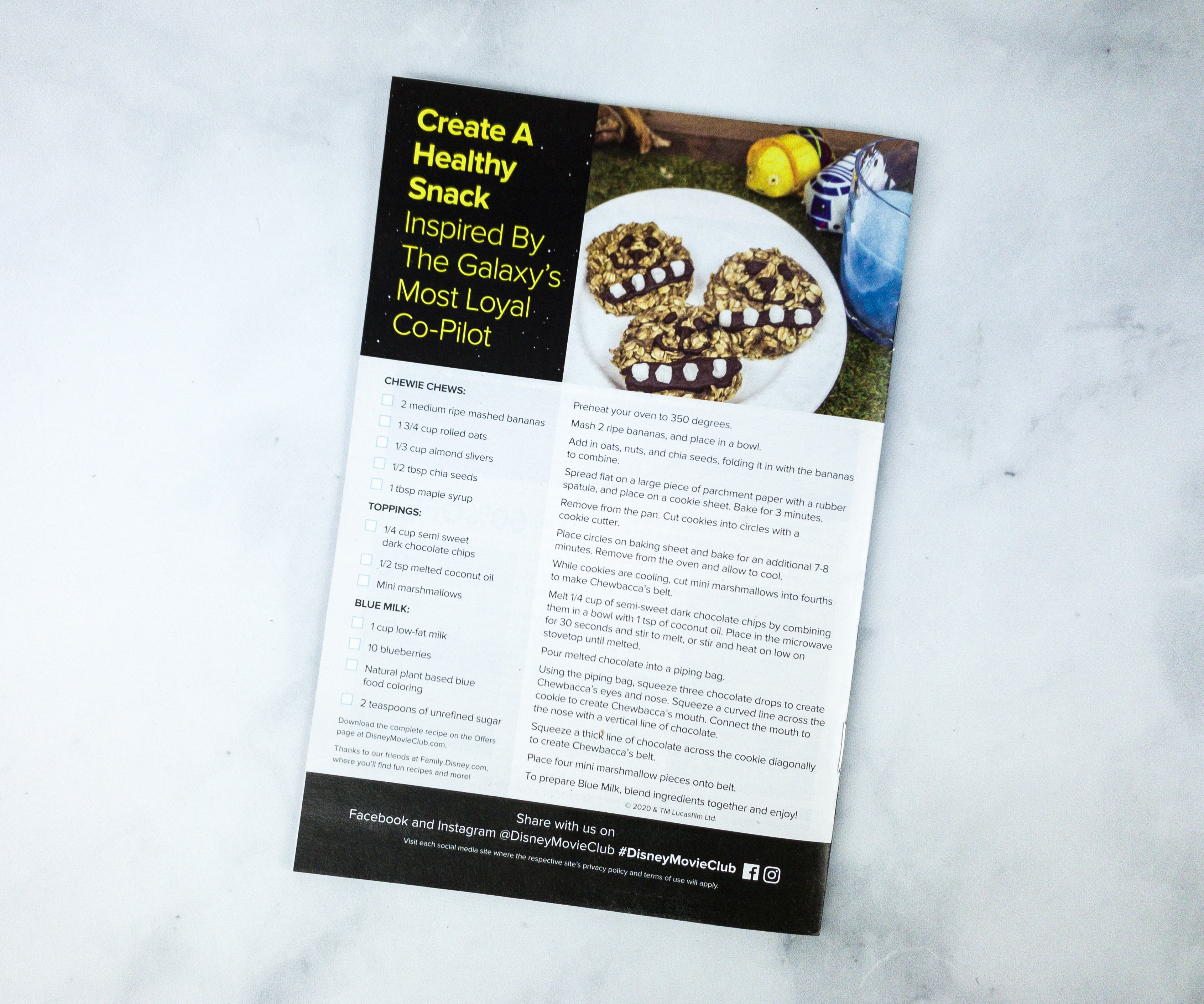 There are various deals throughout the booklet!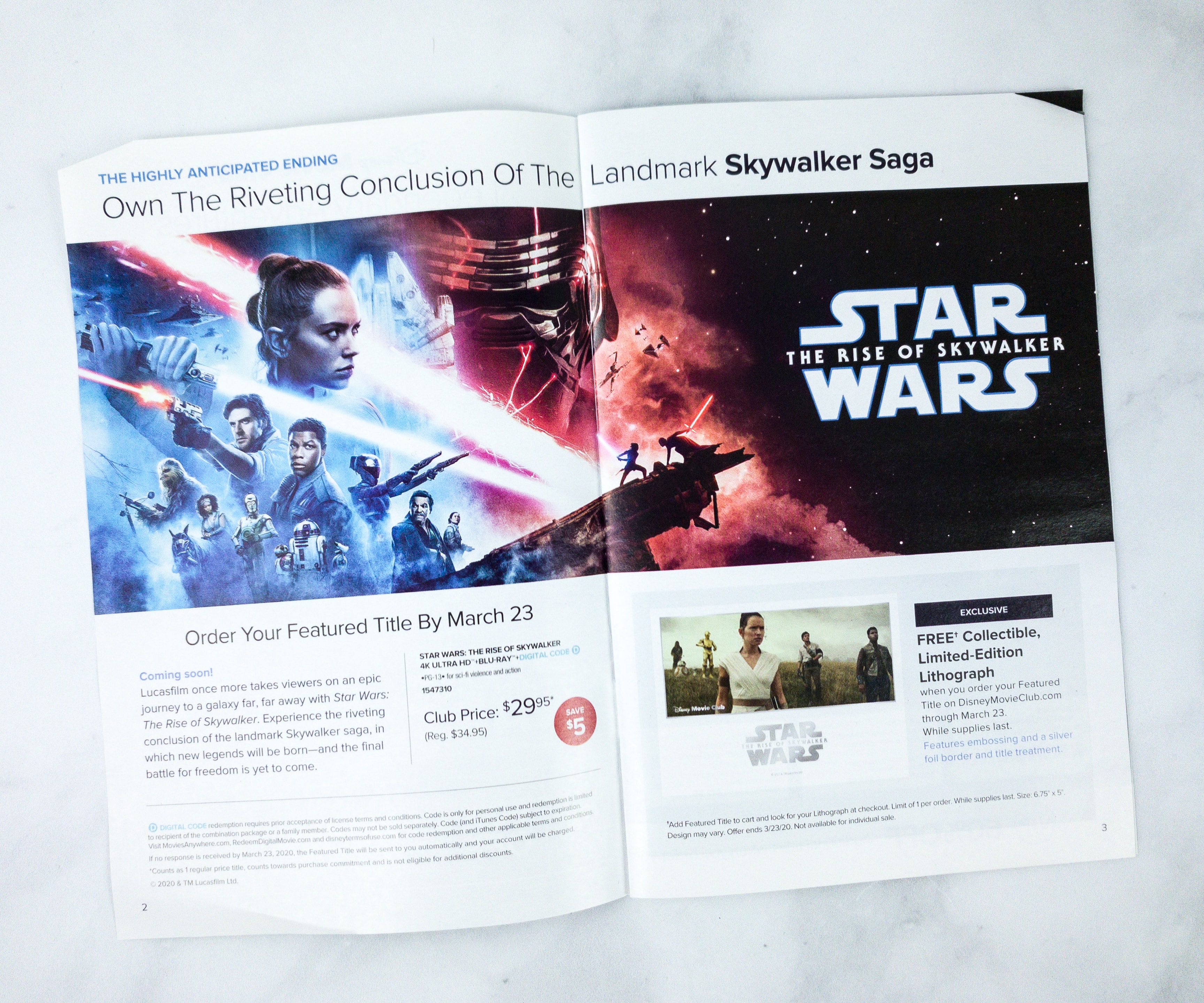 Another page lists some member-exclusive offers and gifts, like the collectible, limited-edition lithograph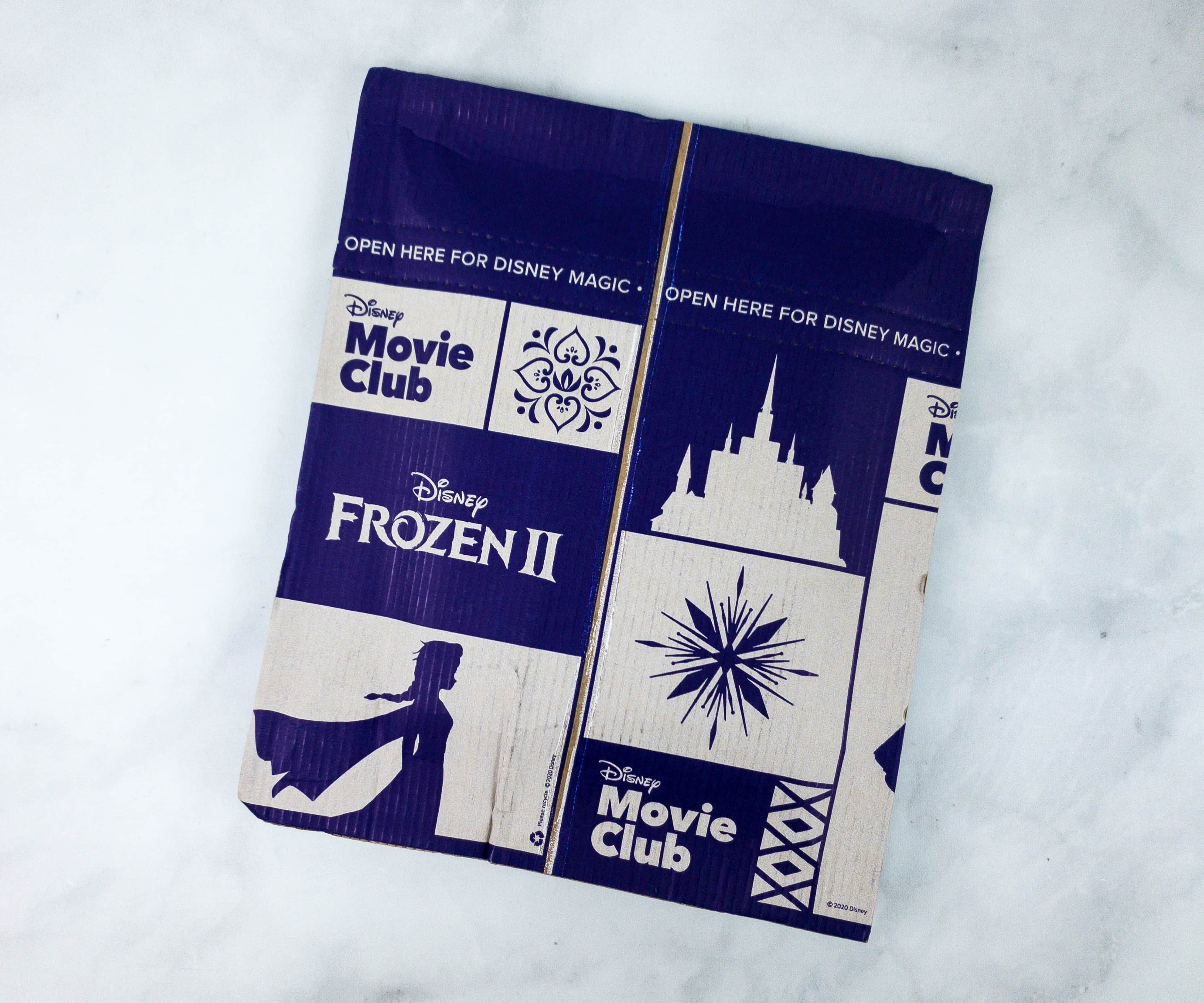 Our mailer has arrived!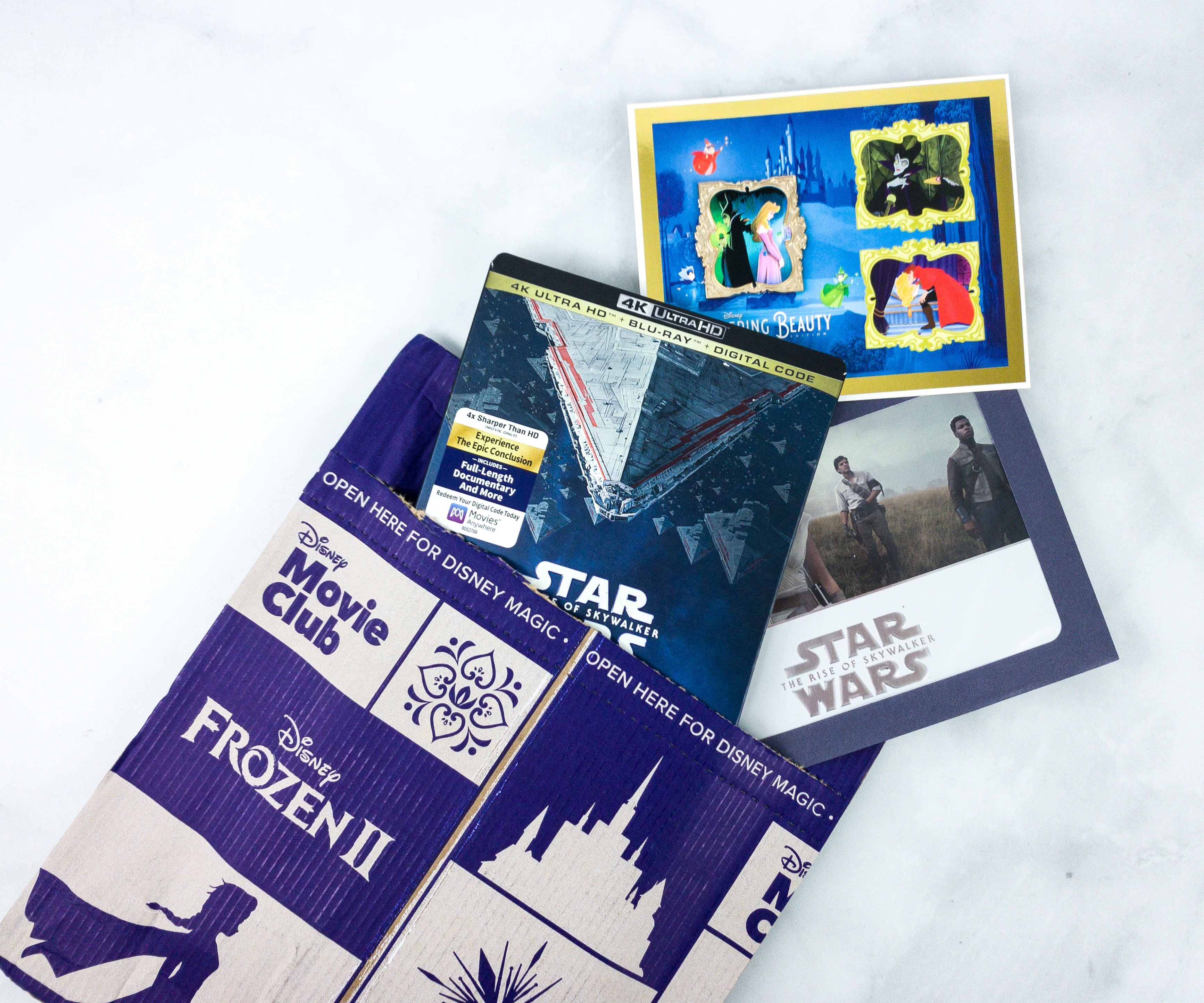 We're so excited about this one because we're certified Wookies!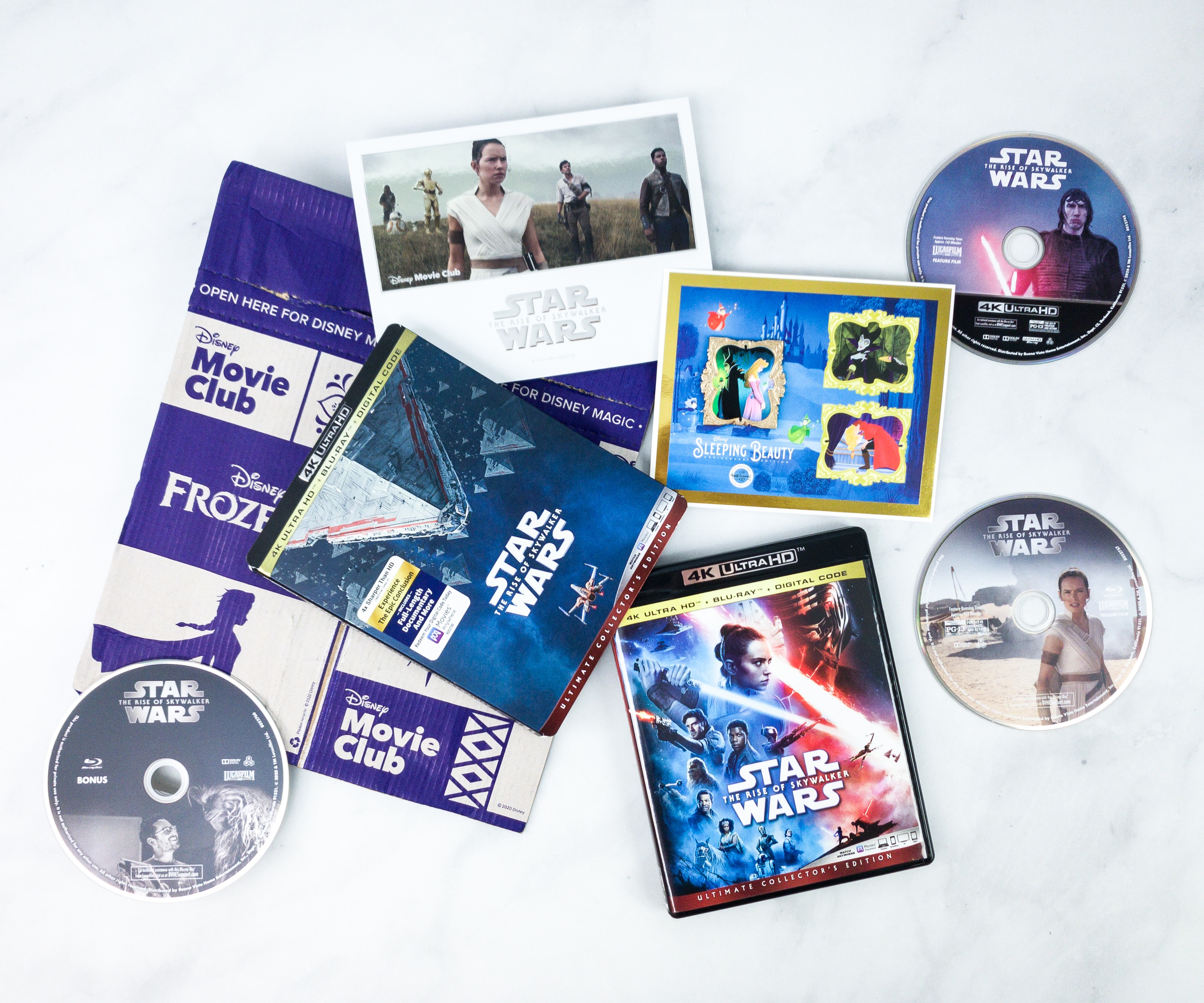 Everything in our package!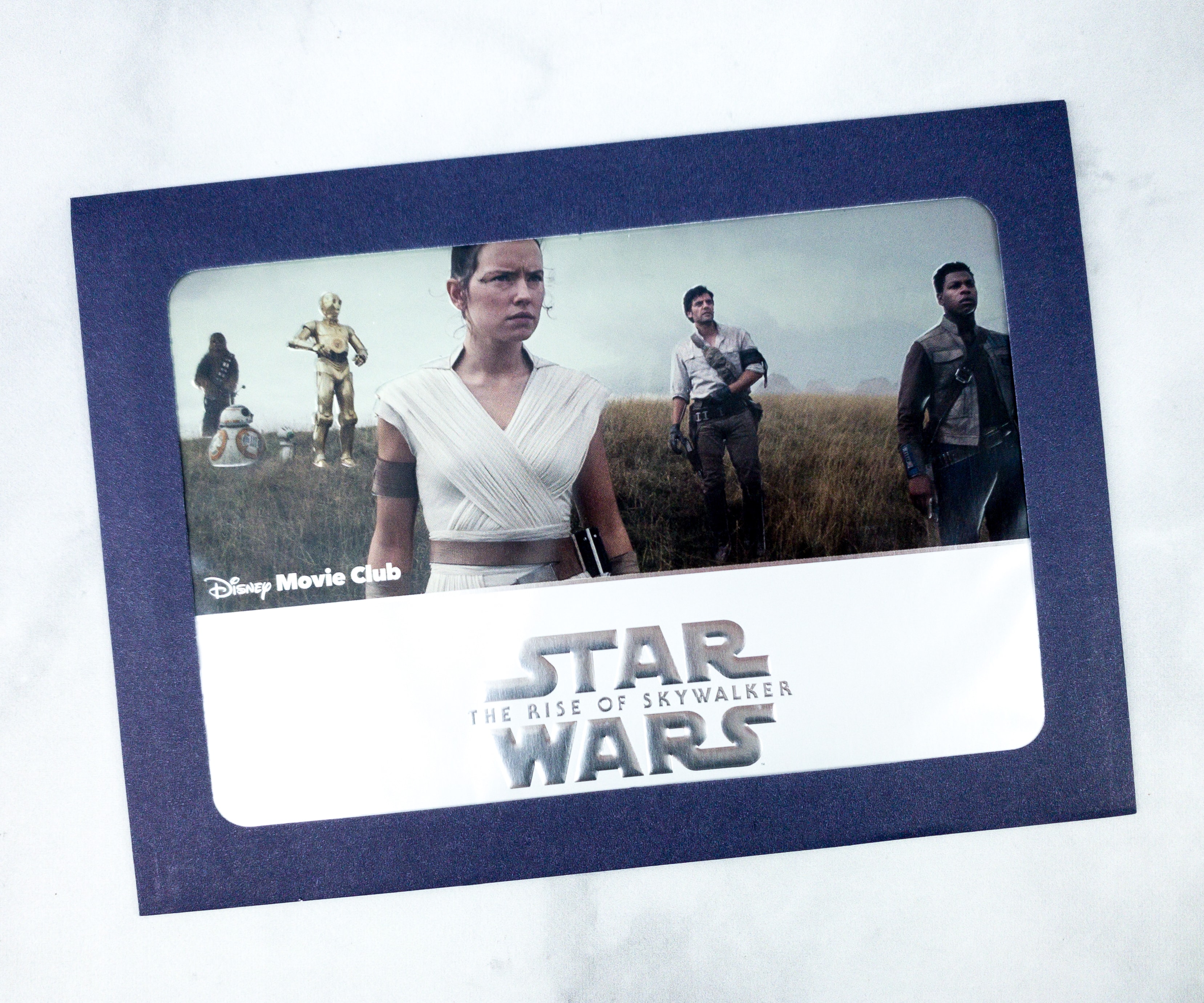 Lithograph. We also got another lithograph this month!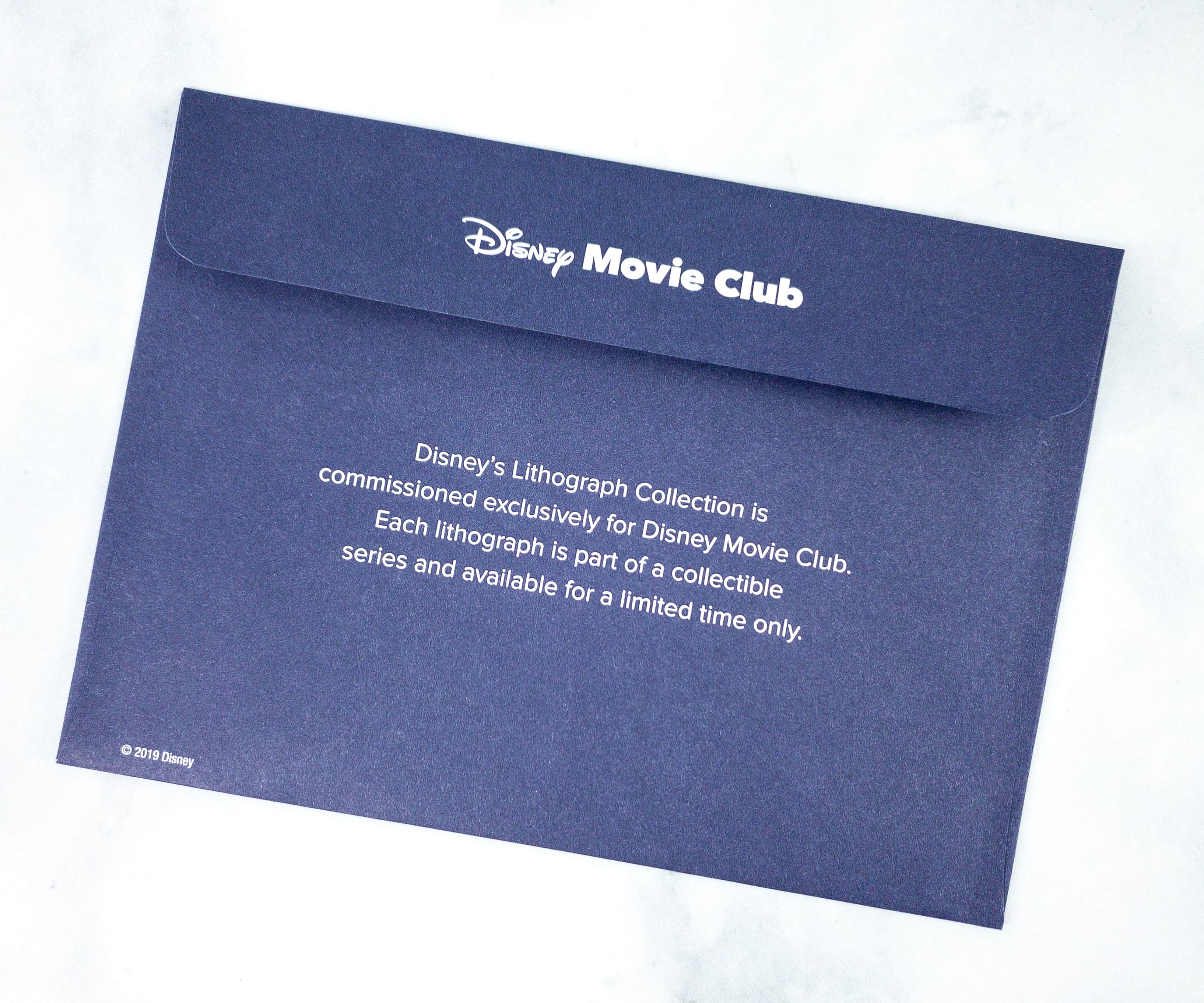 It's a limited edition lithograph, which is a part of a collectible series.
It features Star Wars characters Rey, Finn, Poe Dameron, the droids C-3PO, BB-8, and D-0, and Chewie!
Sleeping Beauty VIP Pin. This month's VIP pin features Sleeping Beauty! You have to add this to your mailing when checking out, but it's free for VIP members.
The pin has Maleficent and Aurora turned their backs on each other. I love the classic-looking gold frame as well. You can also get a Maleficent and her bird Diablo, or Prince Phillip kissing the sleeping Aurora.
The pin came in a card and at the back, there is a signed proof to certify that this pin is authentic and is part of a limited series! It's also a two-post pin.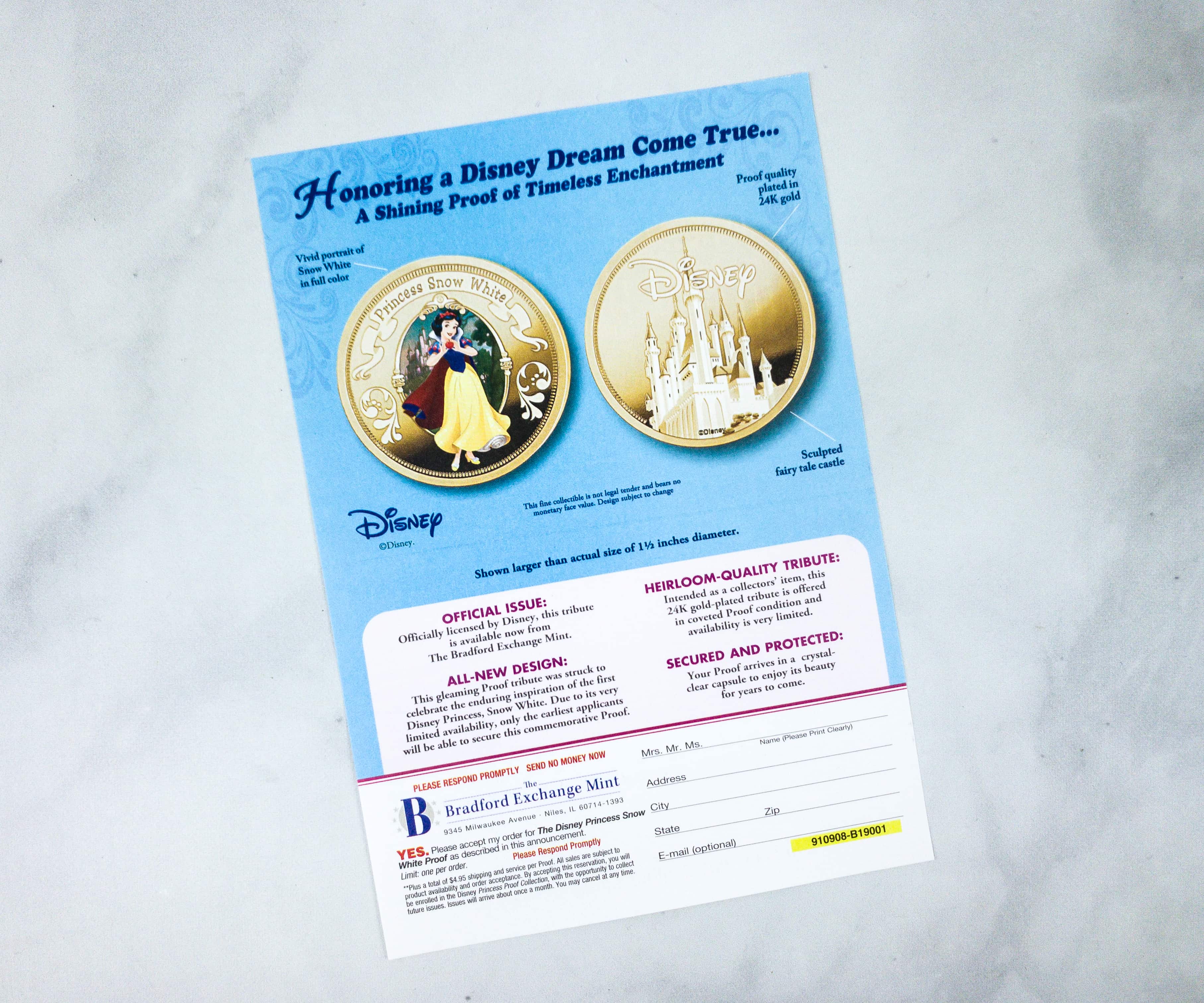 There's another promotional ad for The Disney Princess Snow White Proof.
Star Wars: The Rise Of The Skywalker – Ultimate Collector's Edition 4K Ultra HD ($29.99)
When it's discovered that the evil Emperor Palpatine did not die at the hands of Darth Vader, the rebels must race against the clock to find out his whereabouts. Finn and Poe lead the Resistance to put a stop to the First Order's plans to form a new Empire, while Rey anticipates her inevitable confrontation with Kylo Ren.
The back of the pack contains a warning.
Some flashing-lights scenes in this film may affect photosensitive viewers.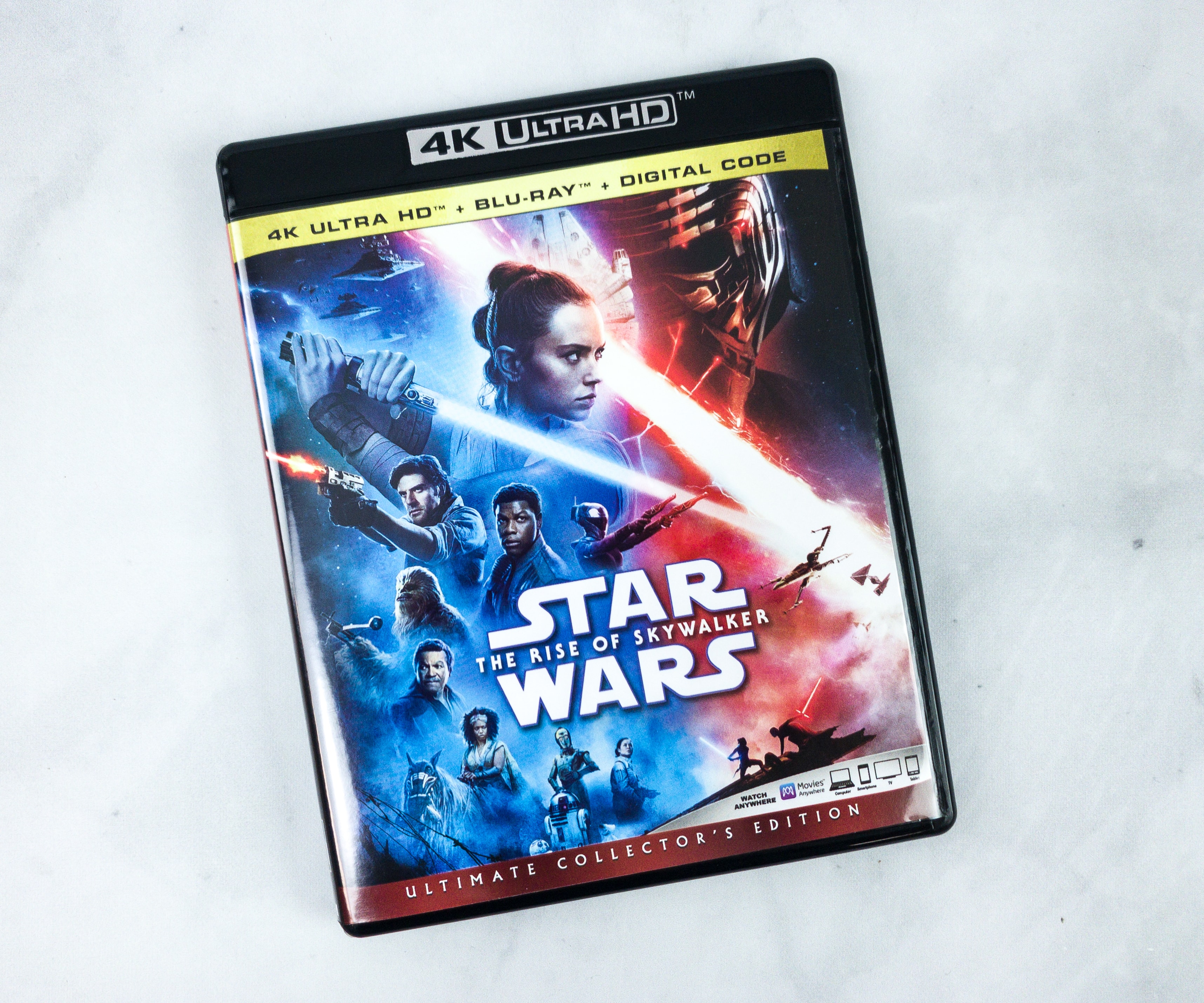 For fans of the franchise, this definitely works to wrap up the new trilogy.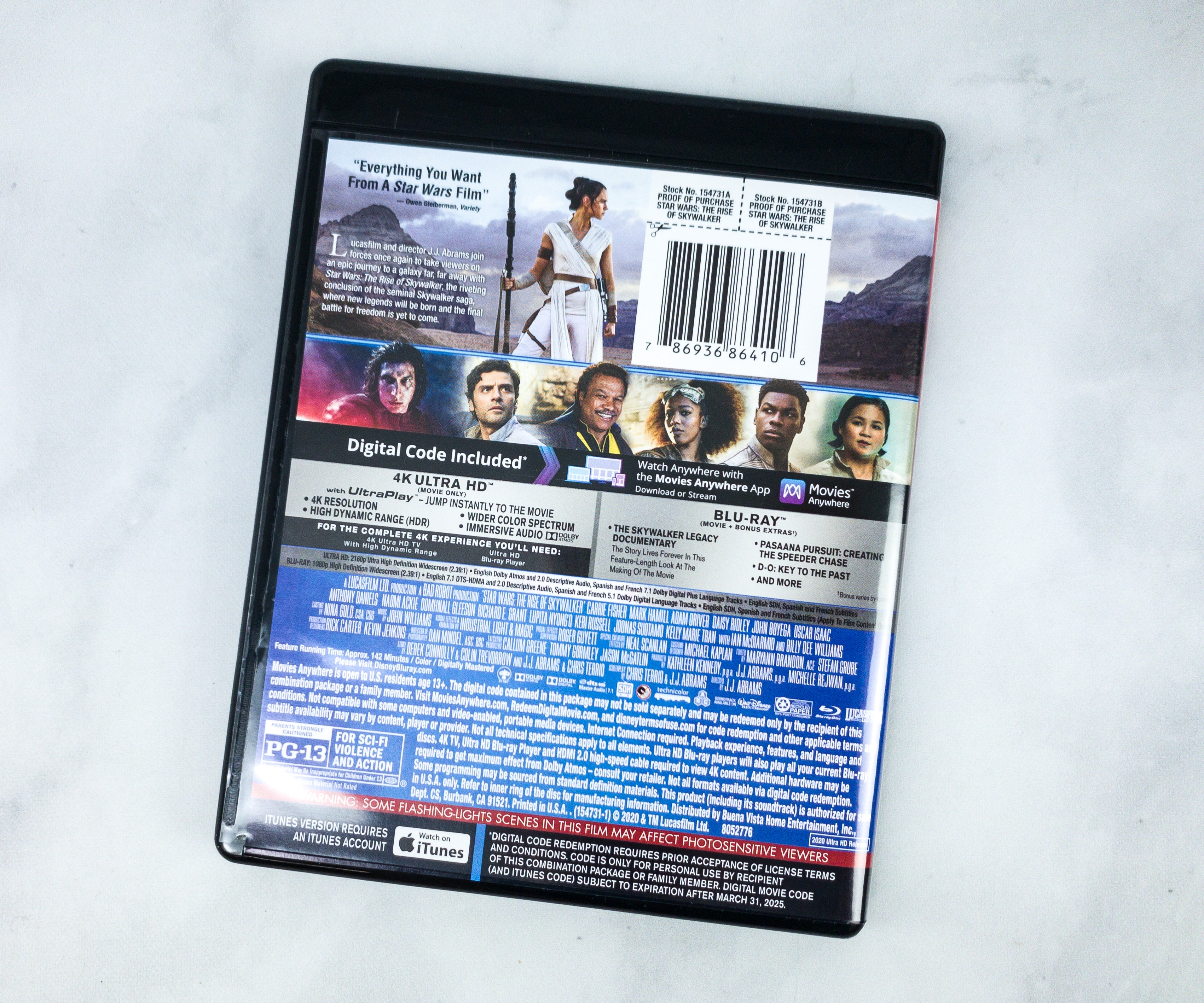 The 4K Ultra HD has the movie only, while the Blu-ray disc comes with bonus extras like The Skywalker Legacy Documentary, the Pasaana Pursuit: Creating The Speeder Chase, D-0: Key to the Past, and more!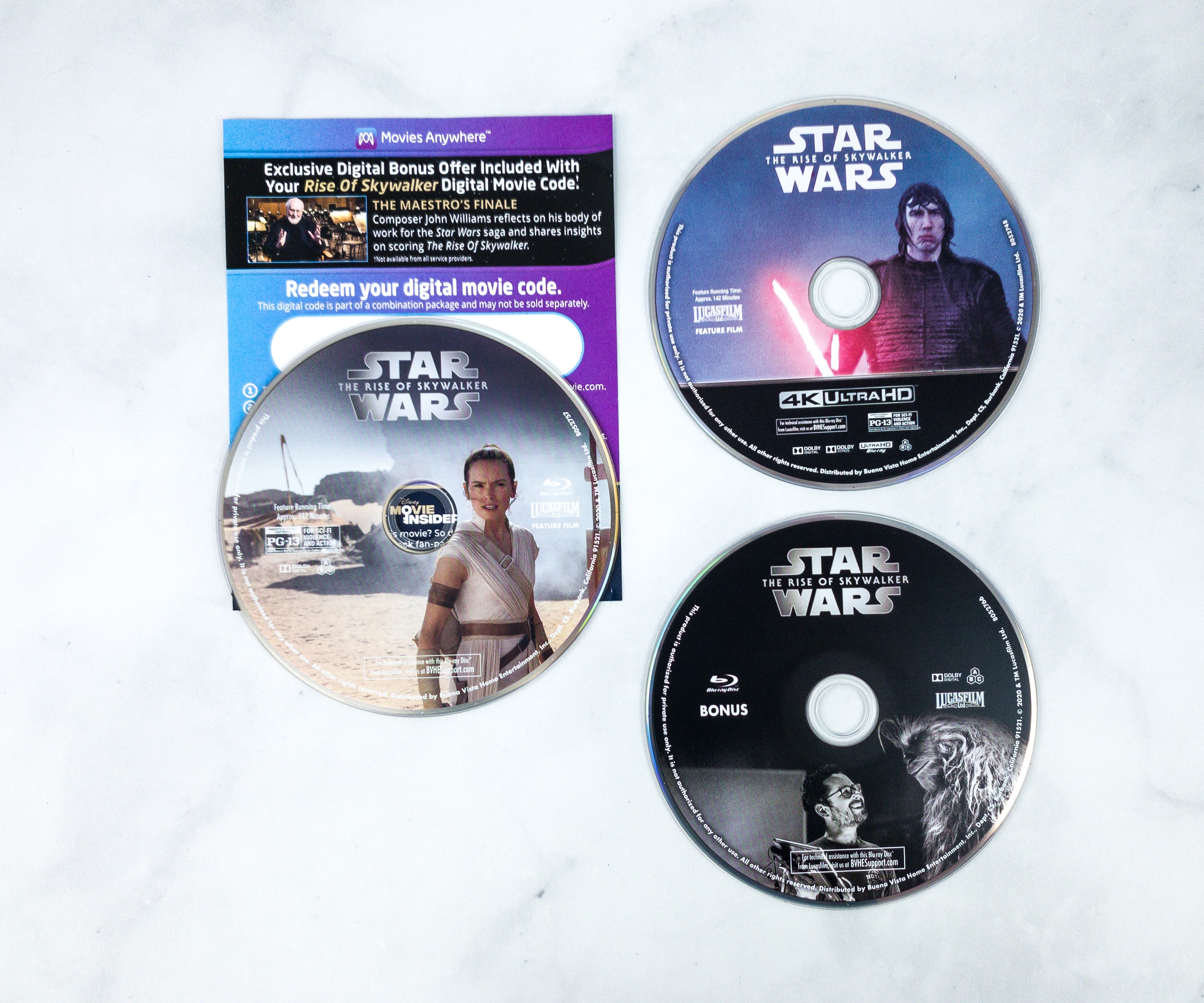 Aside from 4K Ultra HD, and Blu-ray, this one included a bonus disc and a redeemable code that we can play in our gadgets. It's nice to have a digital movie code so we can pass the time by watching movies on our tablets, phones, or even computers!
Here's a tip! For members who want to save some bucks, you can skip months and then go back and grab previous titles as add-ons at 60% off the original price!
We love Star Wars and we're happy that we can now watch Star Wars: Rise of Skywalker over and over again at home. I was so surprised that I managed to stay spoiler-free and was surprised about Rey's big reveal, too. The included Star Wars lithograph is also a cool collectible! This subscription is really great if you want to build your Disney movie collection. Members have a lot of perks and if you become a VIP member like us, you will even get access to exclusive and limited-edition VIP pins, like the Sleeping Beauty pin in our package this month!
Past Star Wars movies are already available on Disney+ for streaming, while Star Wars: Rise of Skywalker has yet to be released on the platform. Still, nothing beats Disney Movie Club if you want to have movies in hand on release!
What do you think about this month's movie pick?