Brick Loot is a monthly subscription box filled with LEGO-compatible items, bricks, and brick building accessories for LEGO fans. Every themed Brick Loot box is filled with 4-8 items that were handpicked by Brick specialists who scour the world for the newest and coolest products for you to collect. Usually, you can expect a custom mini-fig, two or more custom builds, and lighting or other customization products. A monthly box is $27.28, with discounts for longer subscription plans.
DEAL: Use code HELLO15 to save 15% on your entire subscription! OR use code KIDCEO to save $5 on your first box!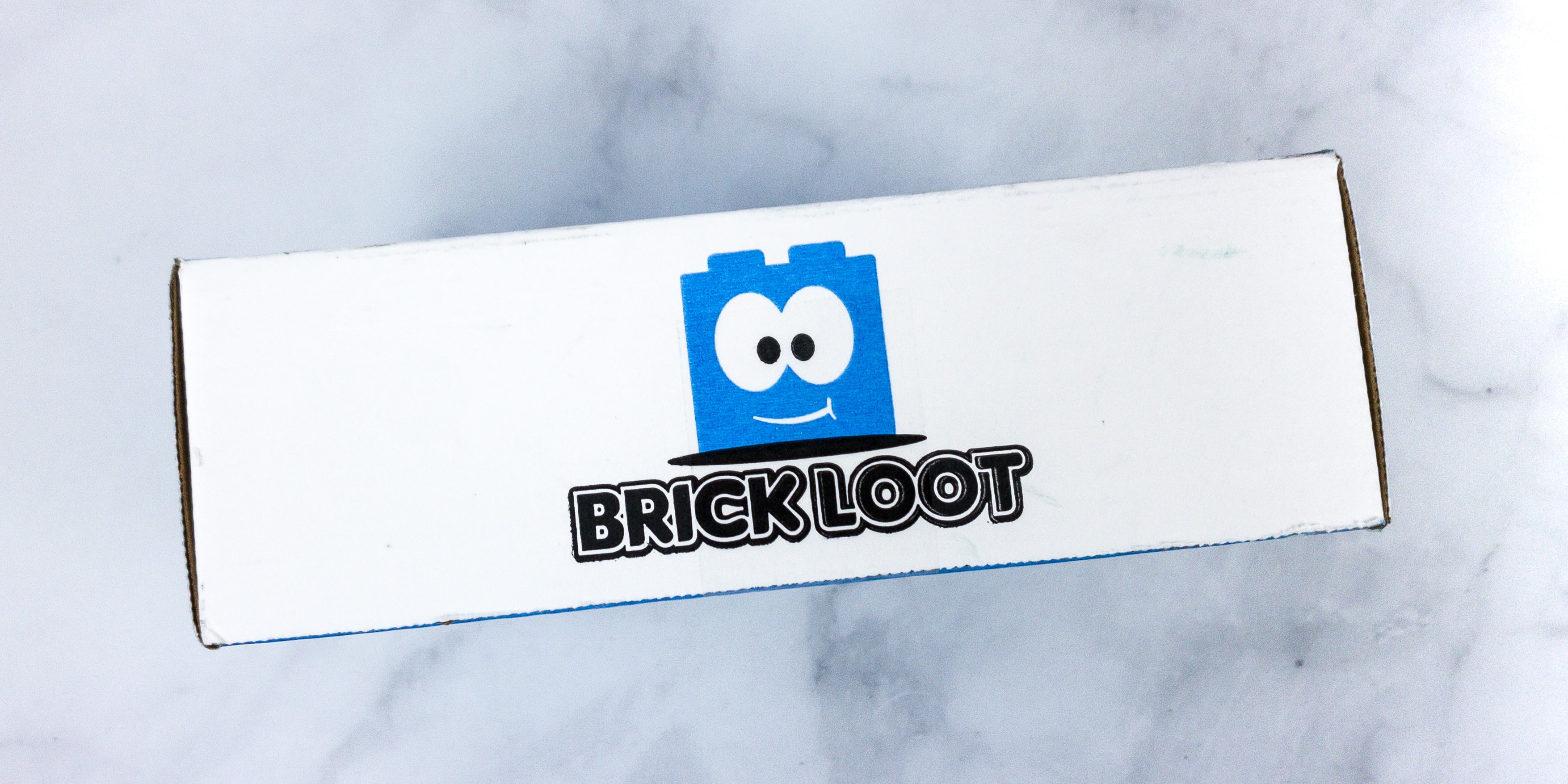 The box arrived in perfect condition.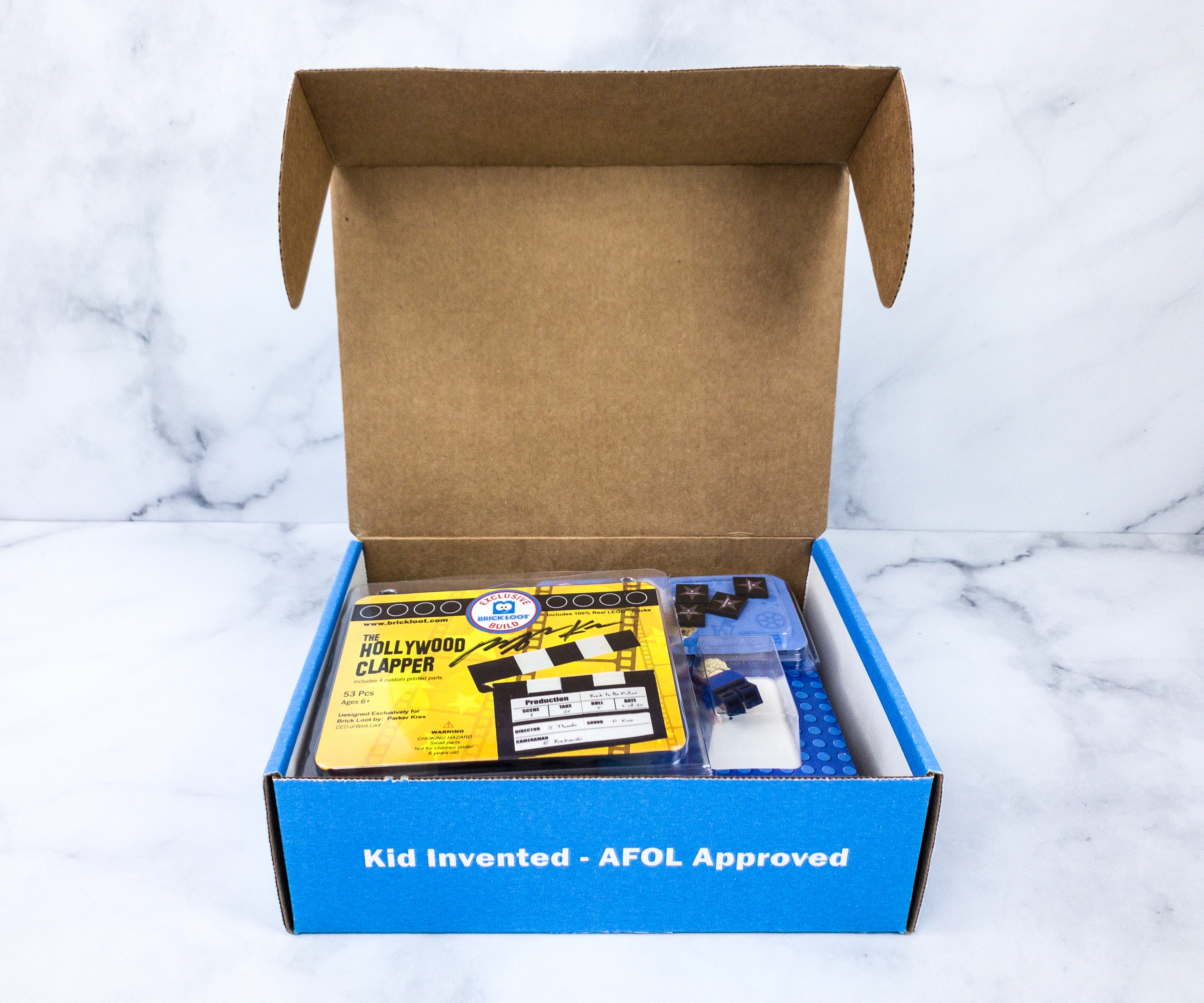 We have some pretty interesting items here!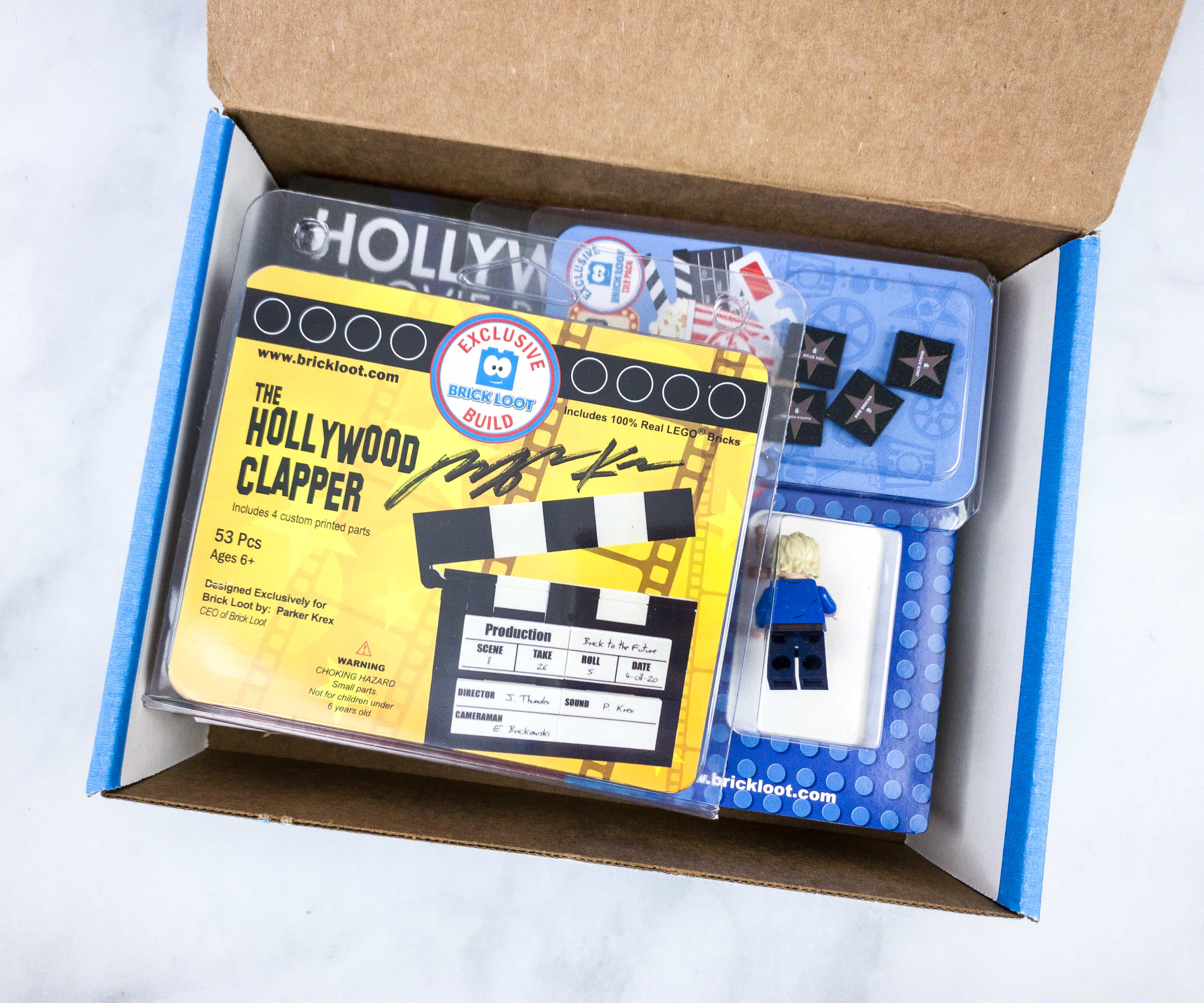 All the items came in their individual packaging.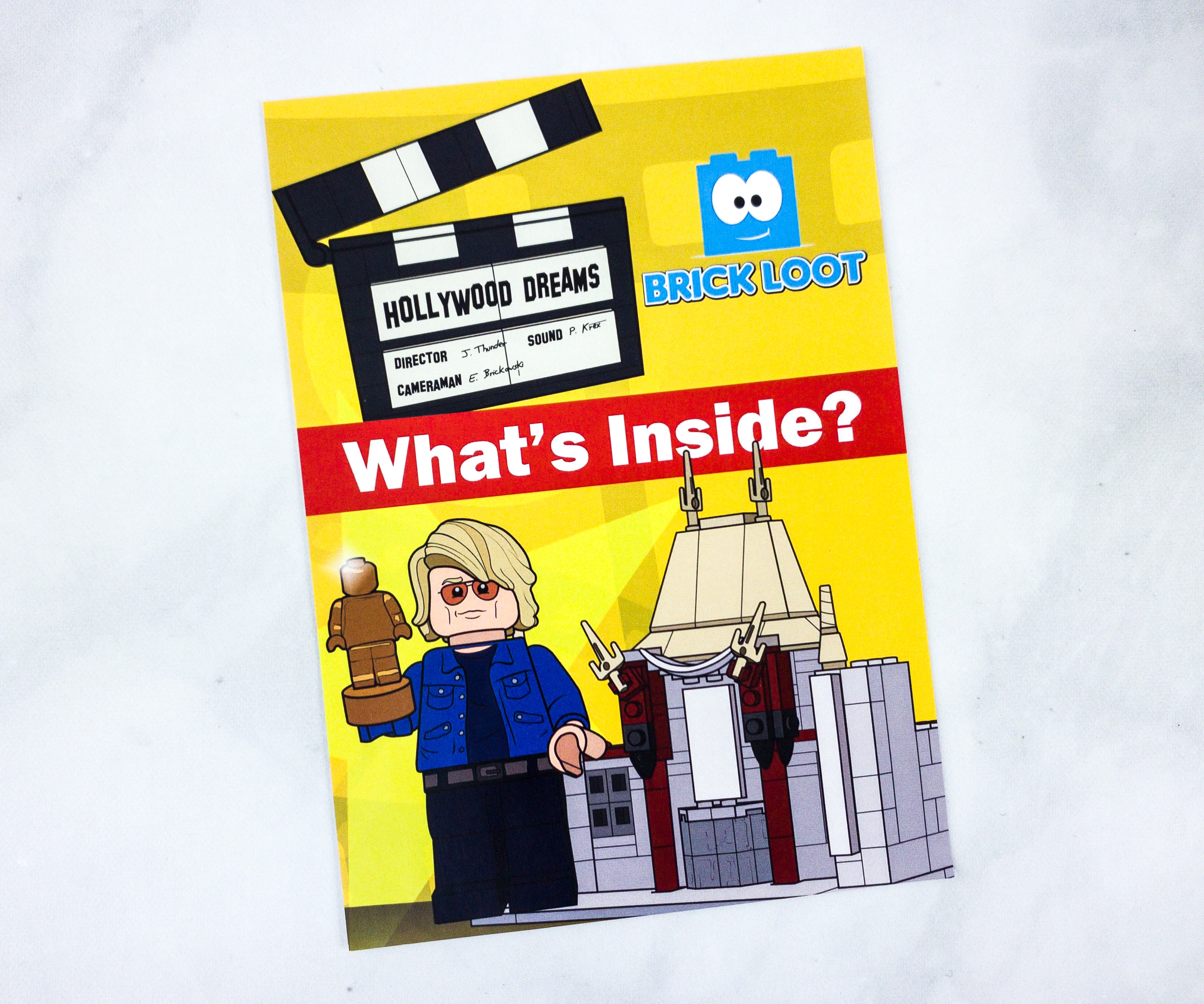 This month's theme is HOLLYWOOD DREAMS!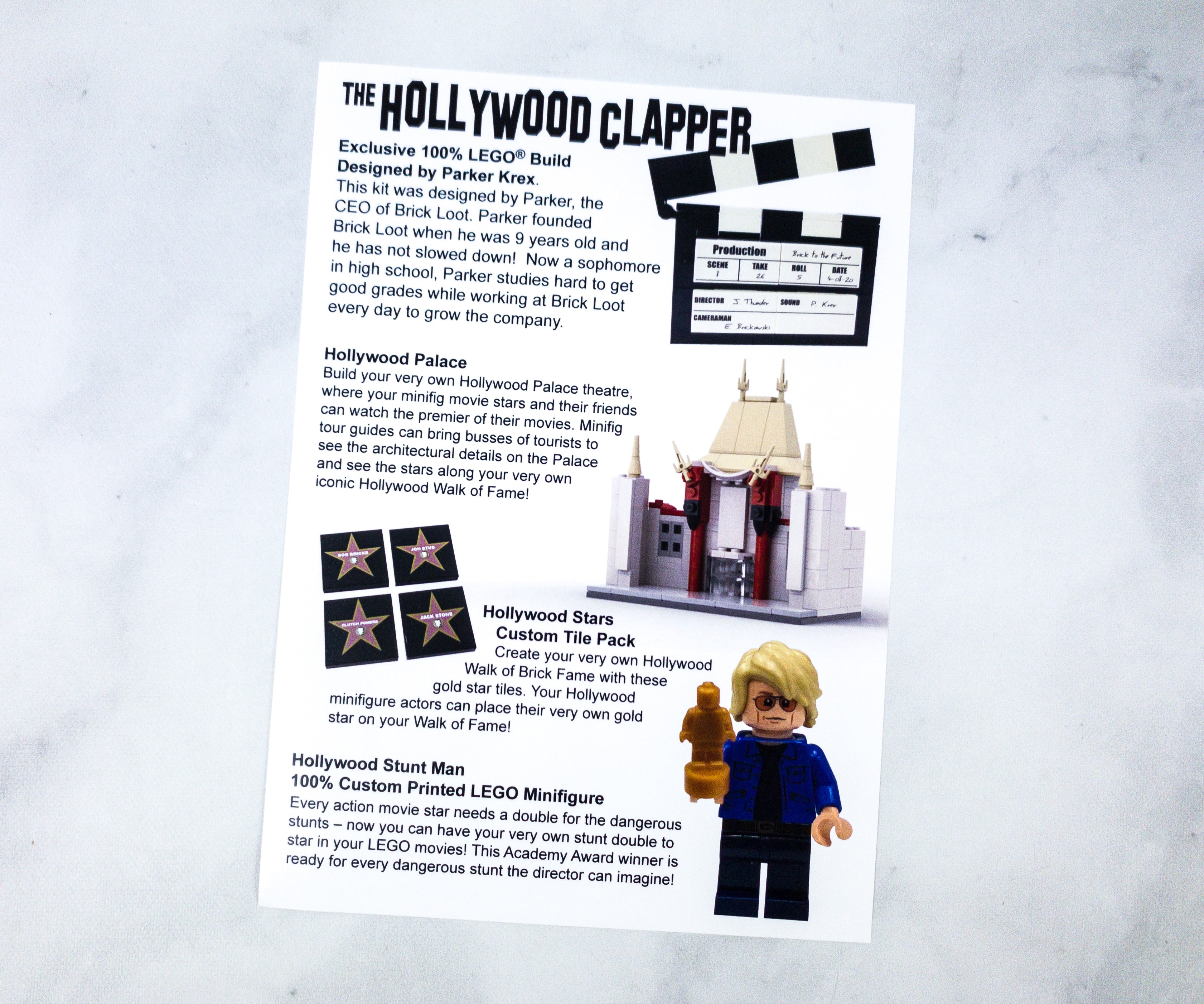 Every box comes with an information card that provides a short description of each item.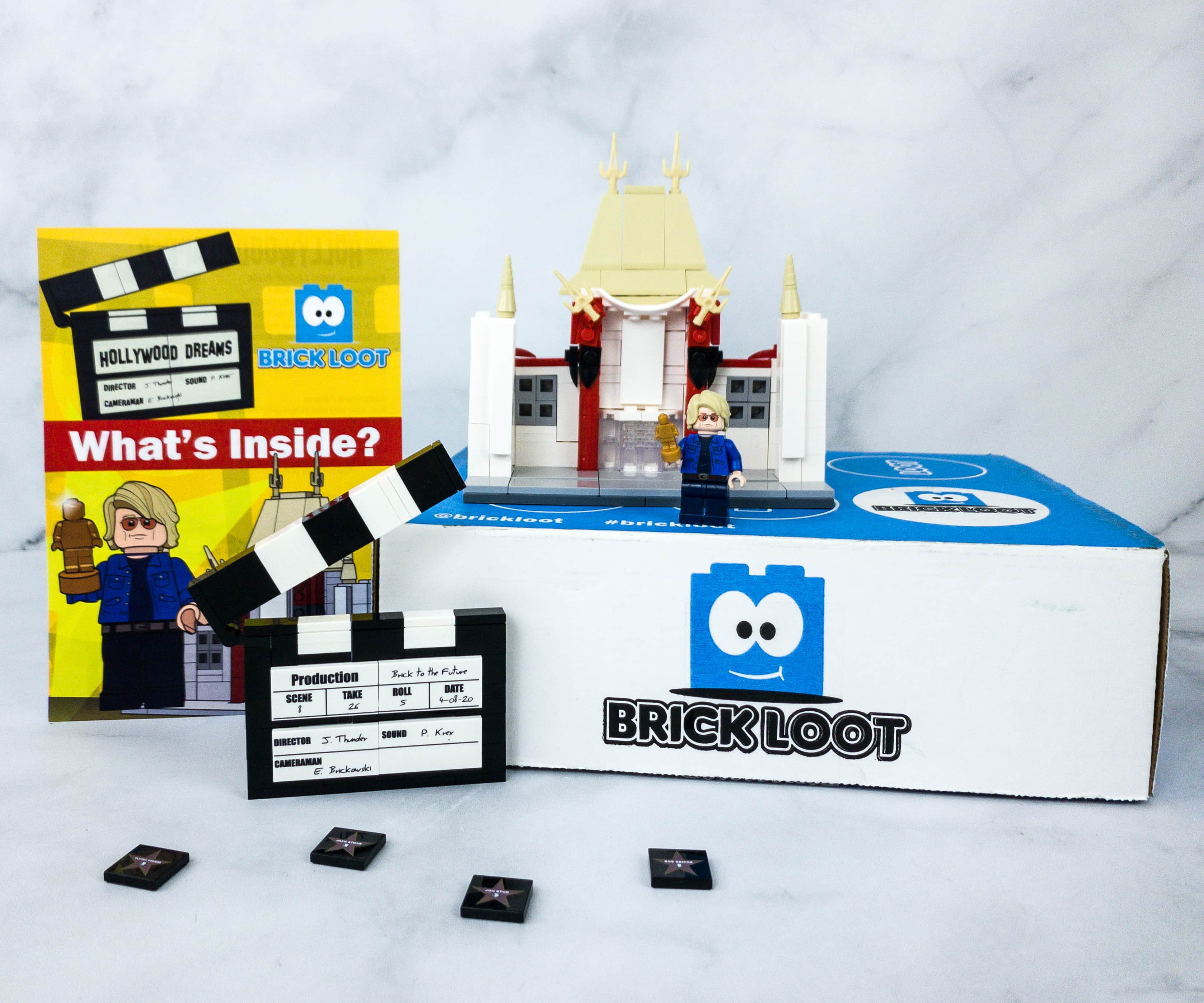 Everything in my box!
Minifigure – 100% Custom Printed LEGO. This month's featured mini-figure is a good-looking Hollywood stuntman!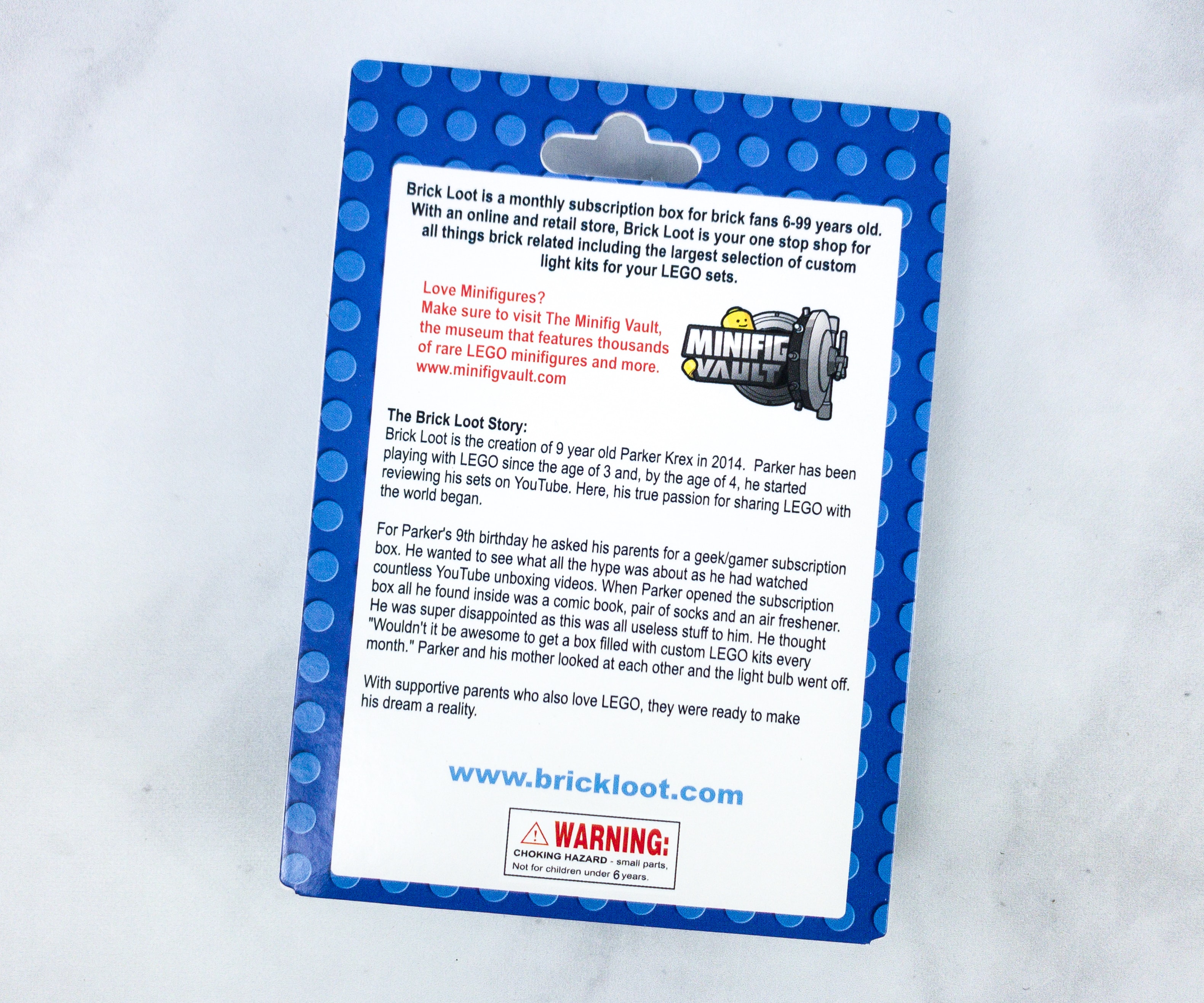 The back of the mini-figure's packaging tells us the Brick Loot story. Also, if you're a Minifigure enthusiast, you can visit the Minifig Vault and see thousands of rare LEGO mini-figures, and more!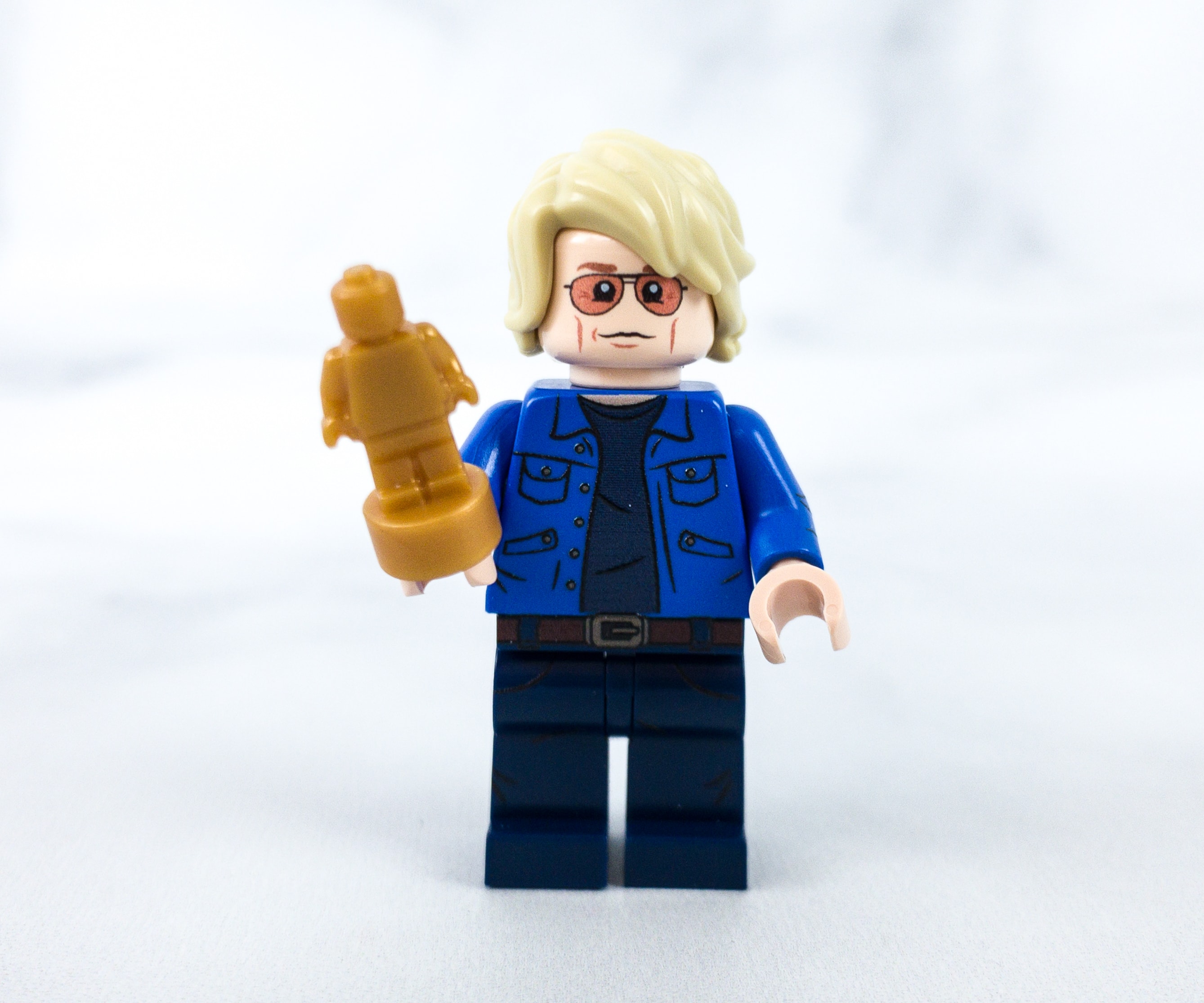 The mini-figure wears a denim jacket and pants, and he even has sunglasses. What a cool mini-figure!
The mini-figure's hair is long. He also has his own trophy!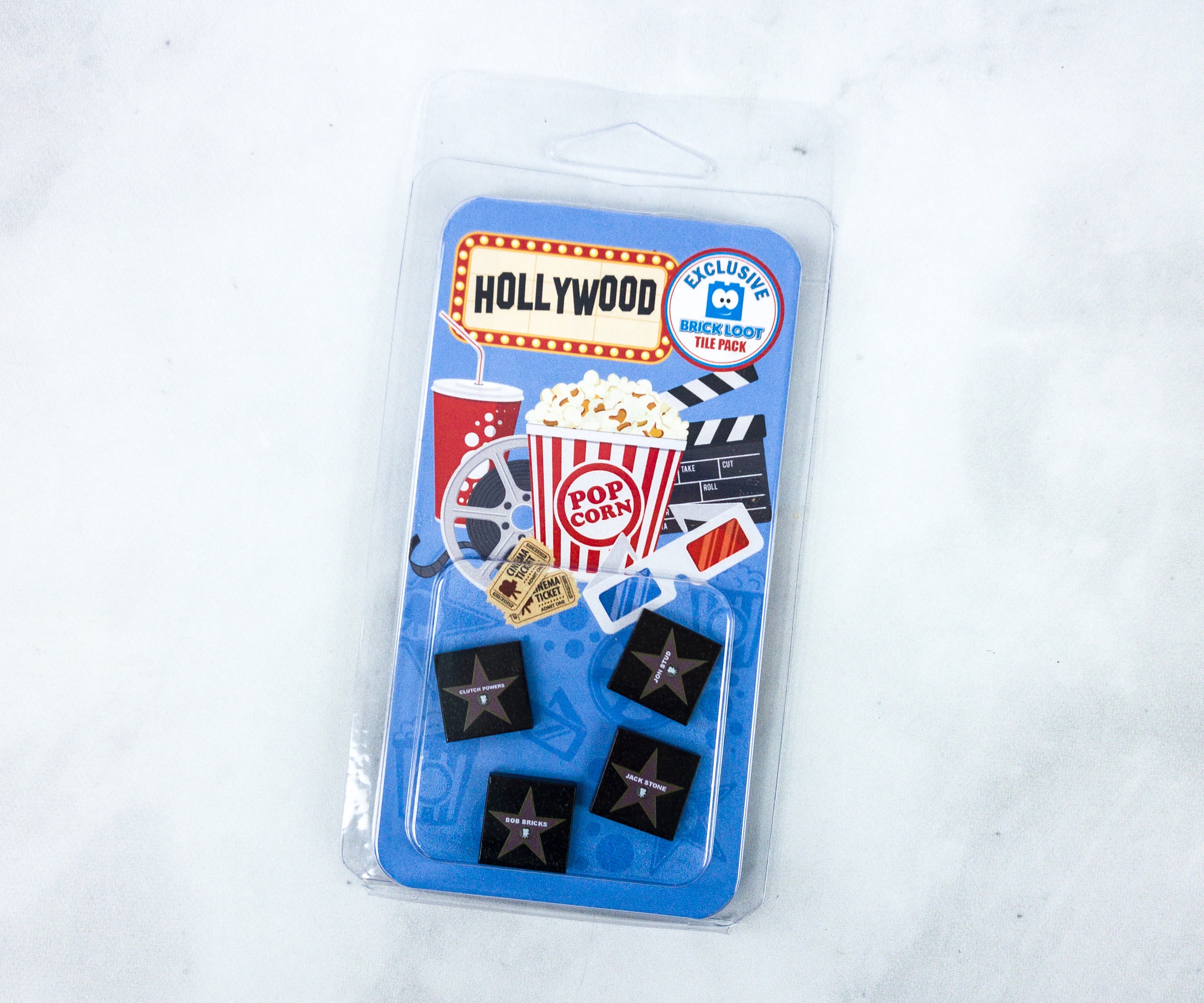 Hollywood Stars Custom Tile Pack. If you ever have been to Hollywood, then you must have visited the most famous Hollywood Walk of Fame. Here, we have our own Hollywood Stars, in Lego form!
This pack includes 4 different Hollywood tiles. They don't feature names of real people though, only funny Lego-inspired names, such as Jack Stone, Jon Stud, Bob Bricks, and Clutch Powers!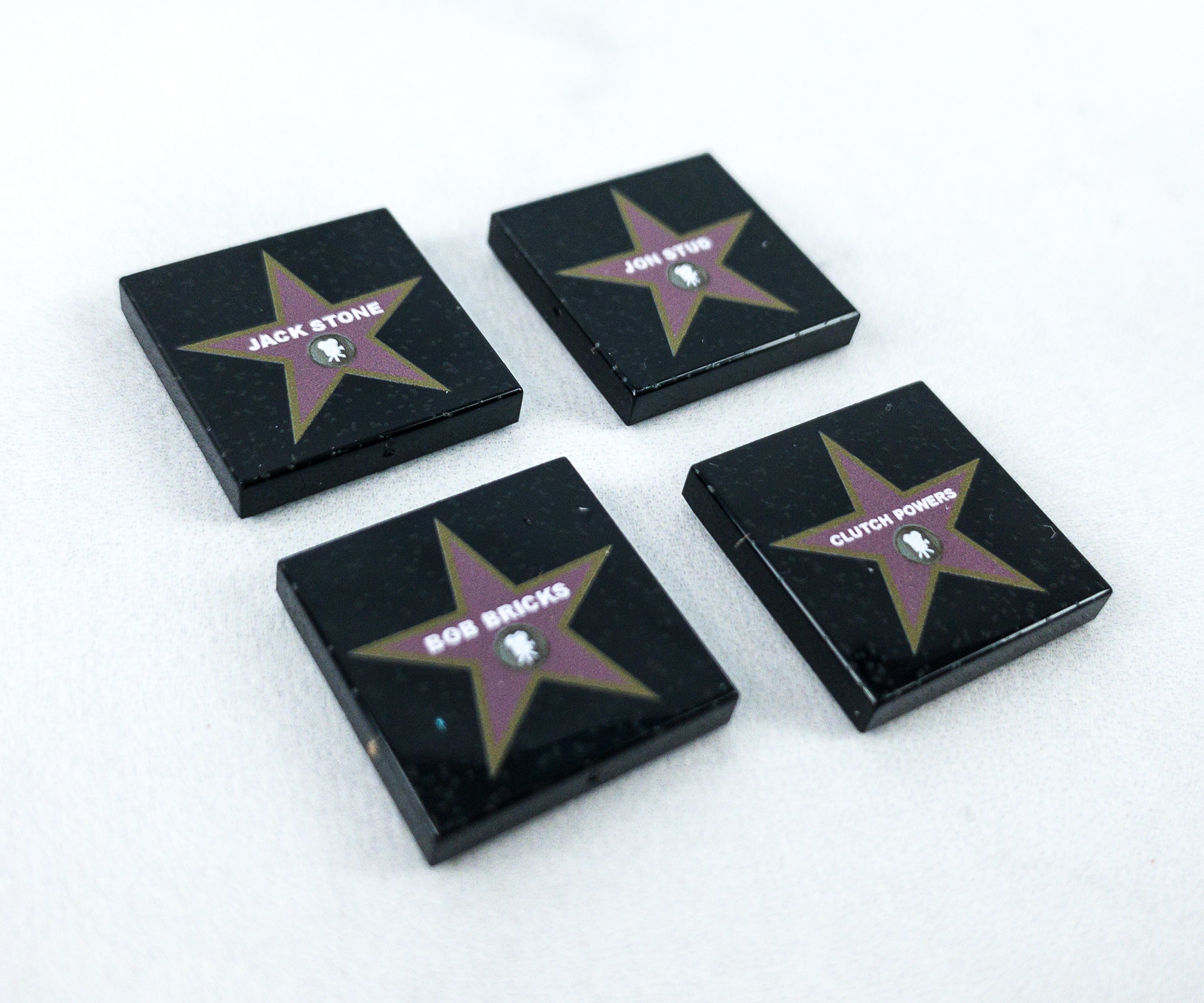 They're small and really cute!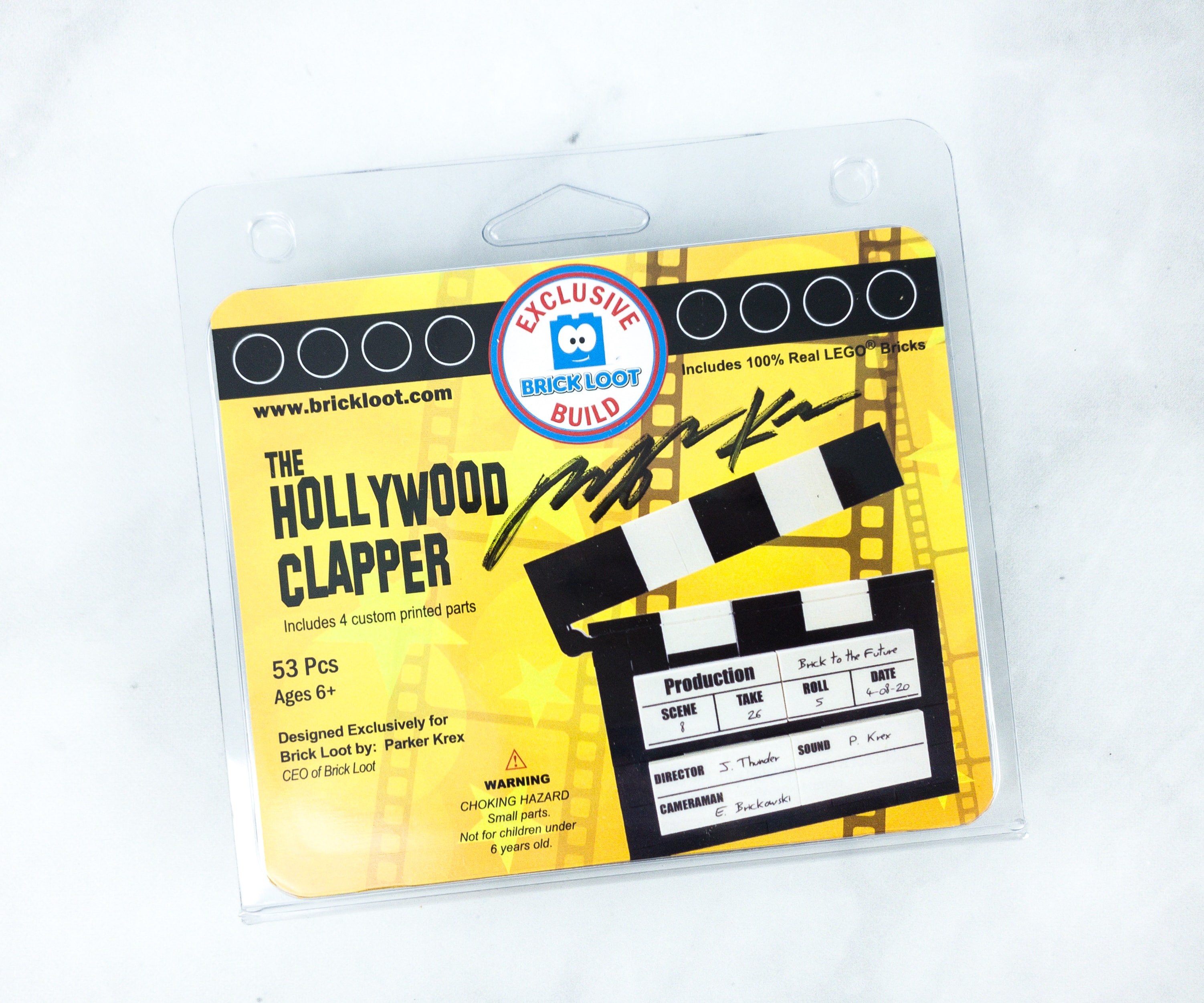 The Hollywood Clapper. This month's featured LEGO build is designed by Parker Krex, the CEO of Brick Loot!
It's a 53-piece Lego kit that comes with a separate pack of stickers and a detailed instruction manual.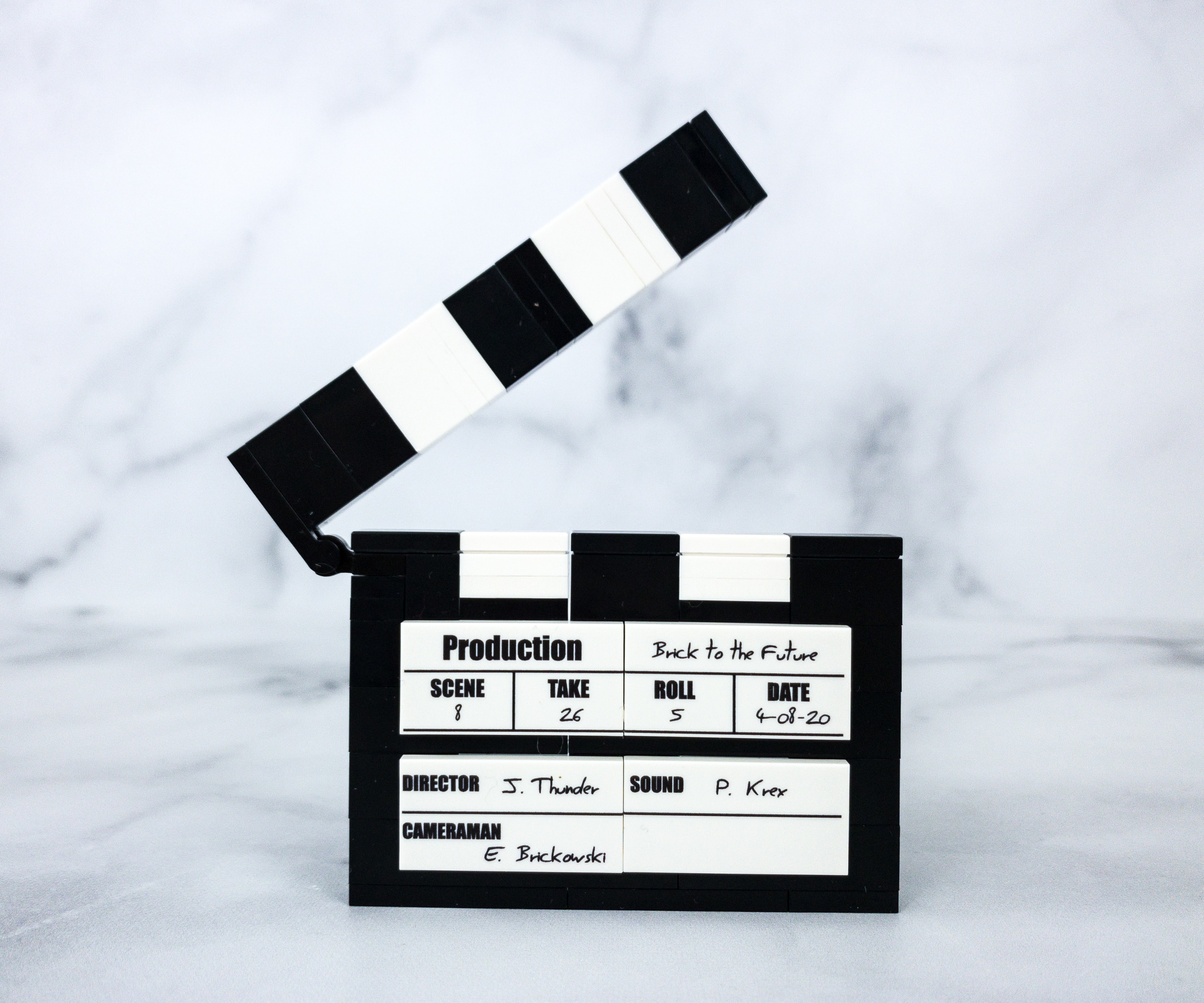 It's a well-designed LEGO build that looks really like a classic black and white clapper used in most Hollywood movies.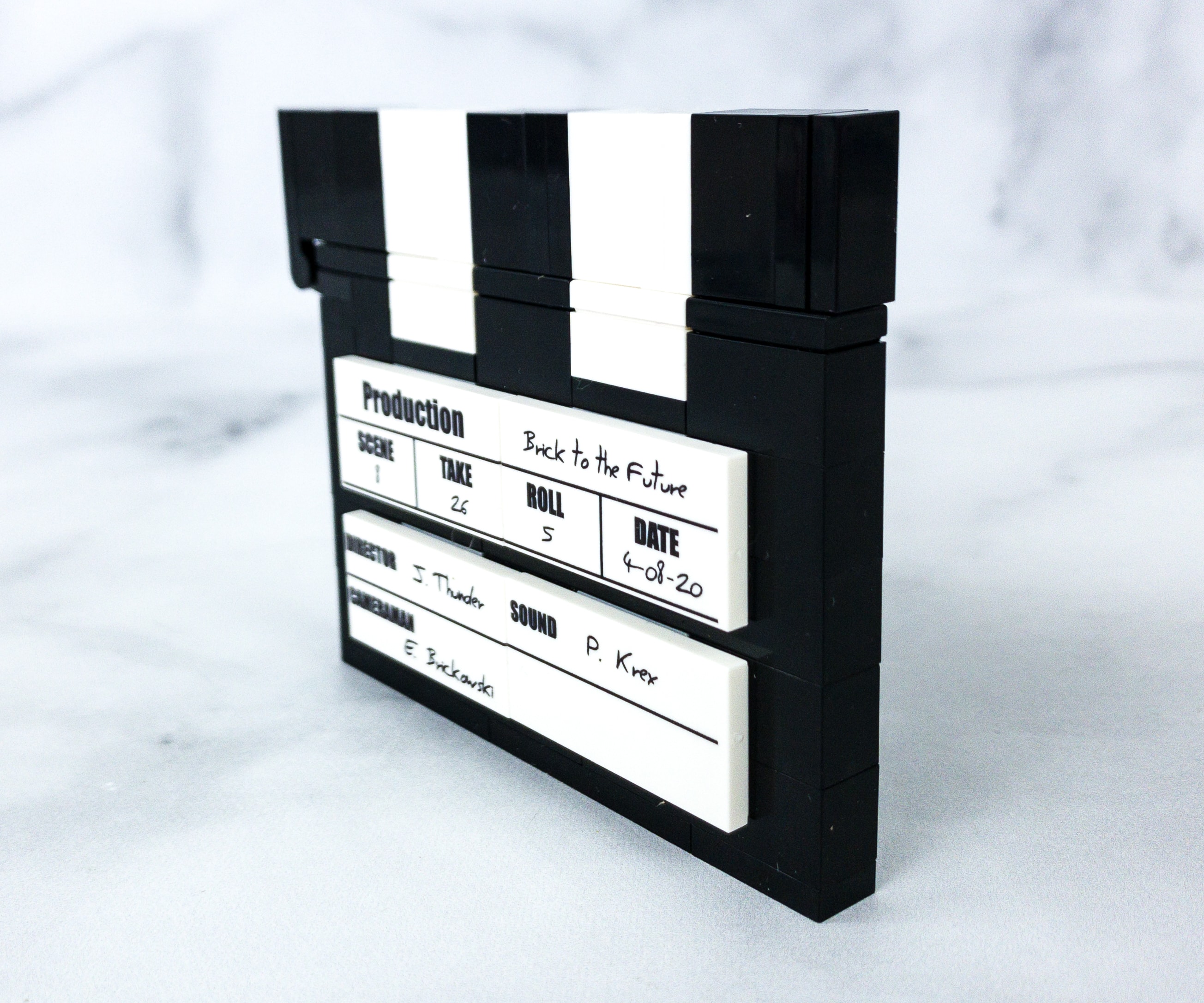 This clapper even contains the exact features of the real one including the production name, scene number, take number, roll number, date, director, sound, and cameraman!
Lights, camera, action! My son likes this build!
Hollywood Palace. Here's a new building to add to our Lego city, the Hollywood Movie Palace. It's a 173-piece LEGO build designed for kids ages 6 and up!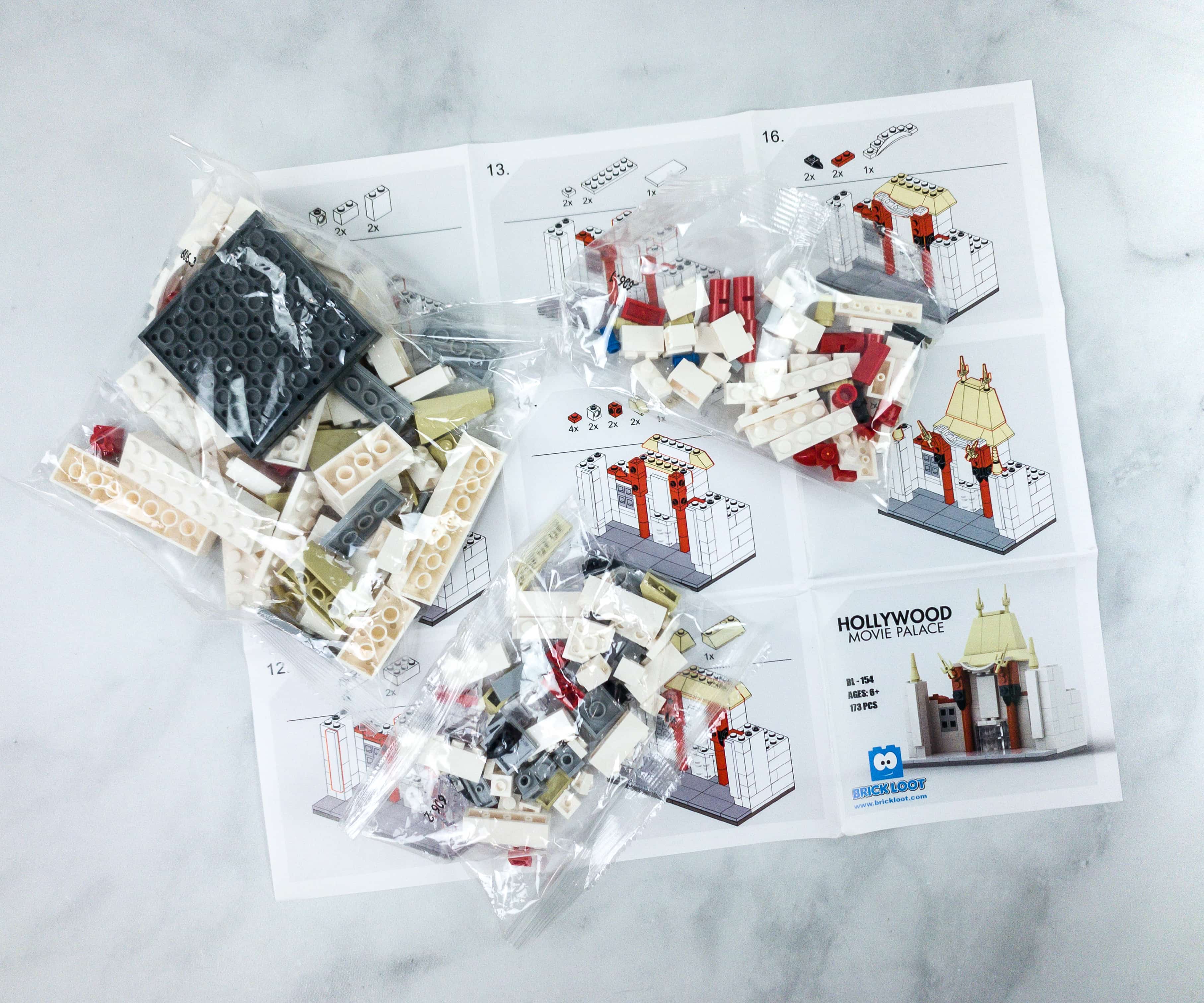 The parts were packed in plastic pouches and there's also a detailed instruction sheet that you can easily follow.
My son finished working on this on his own, with the help of the instruction sheet. He enjoyed it so much!
The facade does look similar to the real thing!
It's a well-detailed build that did justice to the iconic building!
It's another fun and exciting Brick Loot box! We love the themes they come up with, and this month it's all about Hollywood Dreams. As always, they have a bunch of exclusive and uniquely designed Lego builds for us. We also appreciate the easy-to-follow instruction sheets, as it makes every build easier to do. Overall, we're really happy to see our Lego collection grow and we think that this is a great subscription for young and old Lego enthusiasts alike!
What do you think about Brick Loot?