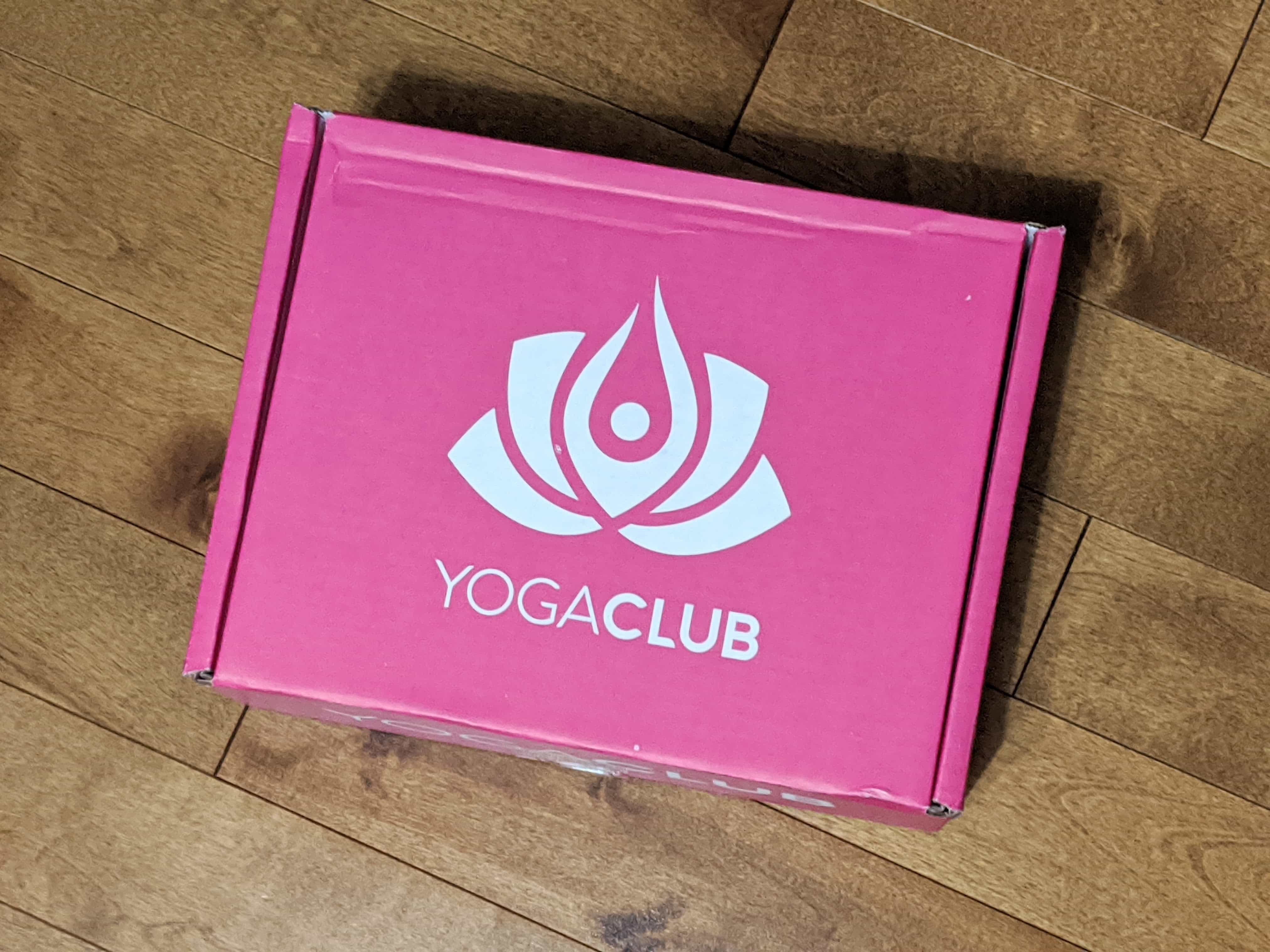 YogaClub is a monthly yoga clothing and apparel subscription box curated based on your preferences. They send brand name clothes, but at a fraction of the retail prices! Upon sign up, there's a fun style quiz that subscribers can use to tell them about your style preferences. The quiz has been updated in the last couple of weeks to better fit you. You can now add you height and specify your body shape. You can subscribe to the Guru Monthly for $79. Shipping is $6.95 to USA and $9.95 to Canada, Alaska & Hawaii. They are also shipping to the UK.
DEAL: Use the coupon code HELLO to get your YogaClub Guru Box subscription for just $59 for life! That's $20 savings per month.
Yoga Club now has services to make exchanges on your items, and there's even a community for Canadian subscribers!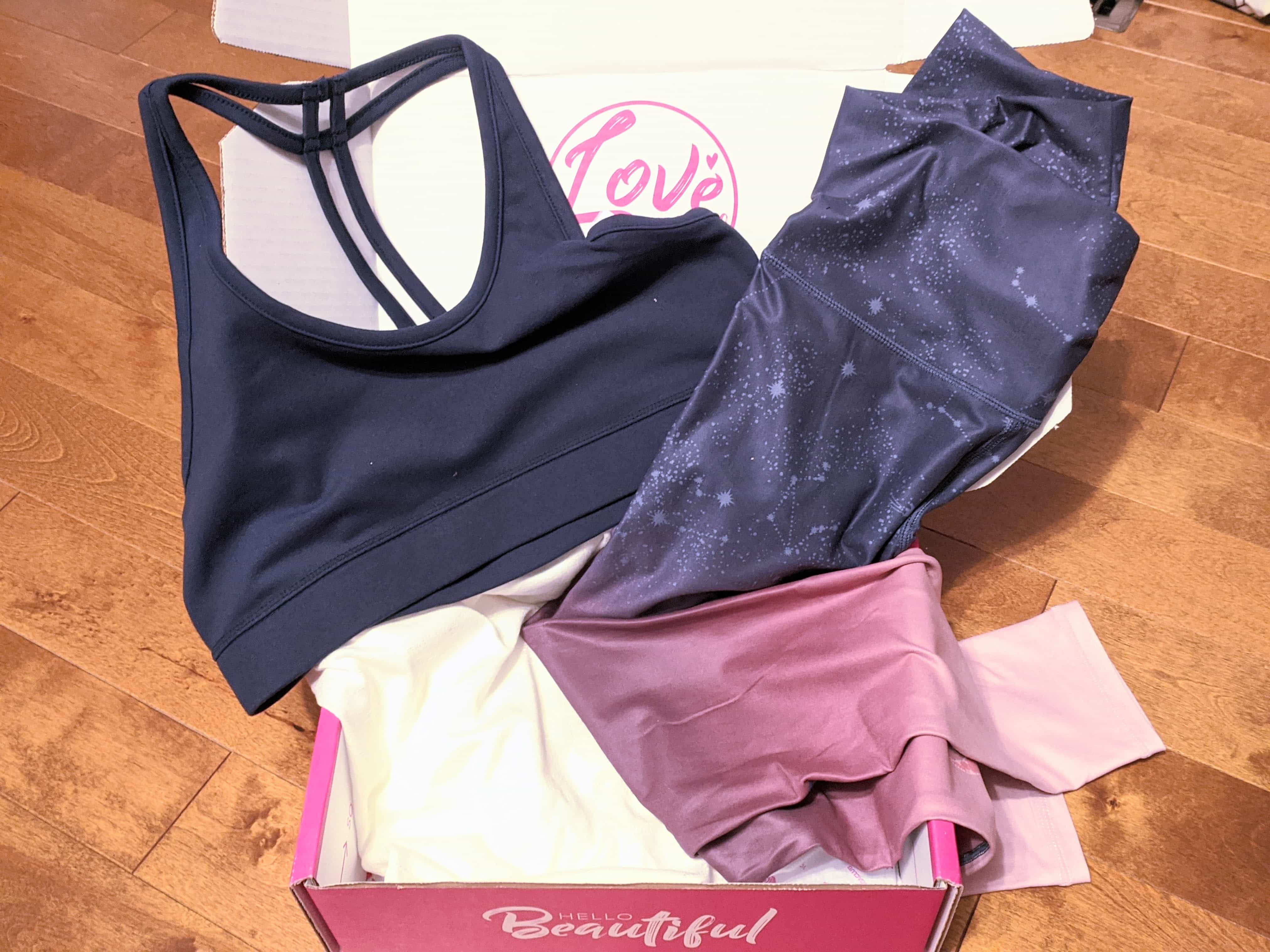 Everything was nicely wrapped in the box. This month, I've received a lovely pair of leggings with a matching dark blue sports bra and a white long sleeve top.
Malana Sports Bra by Thread for Thoughts. Made with wicking material that stretches with your body, this bra is super soft! It's on the thicker side, and single lined with no pocket for removable cup. The lack of extra layer wasn't a problem on this specific bra and for me, it's a good sports bra for higher impact sports.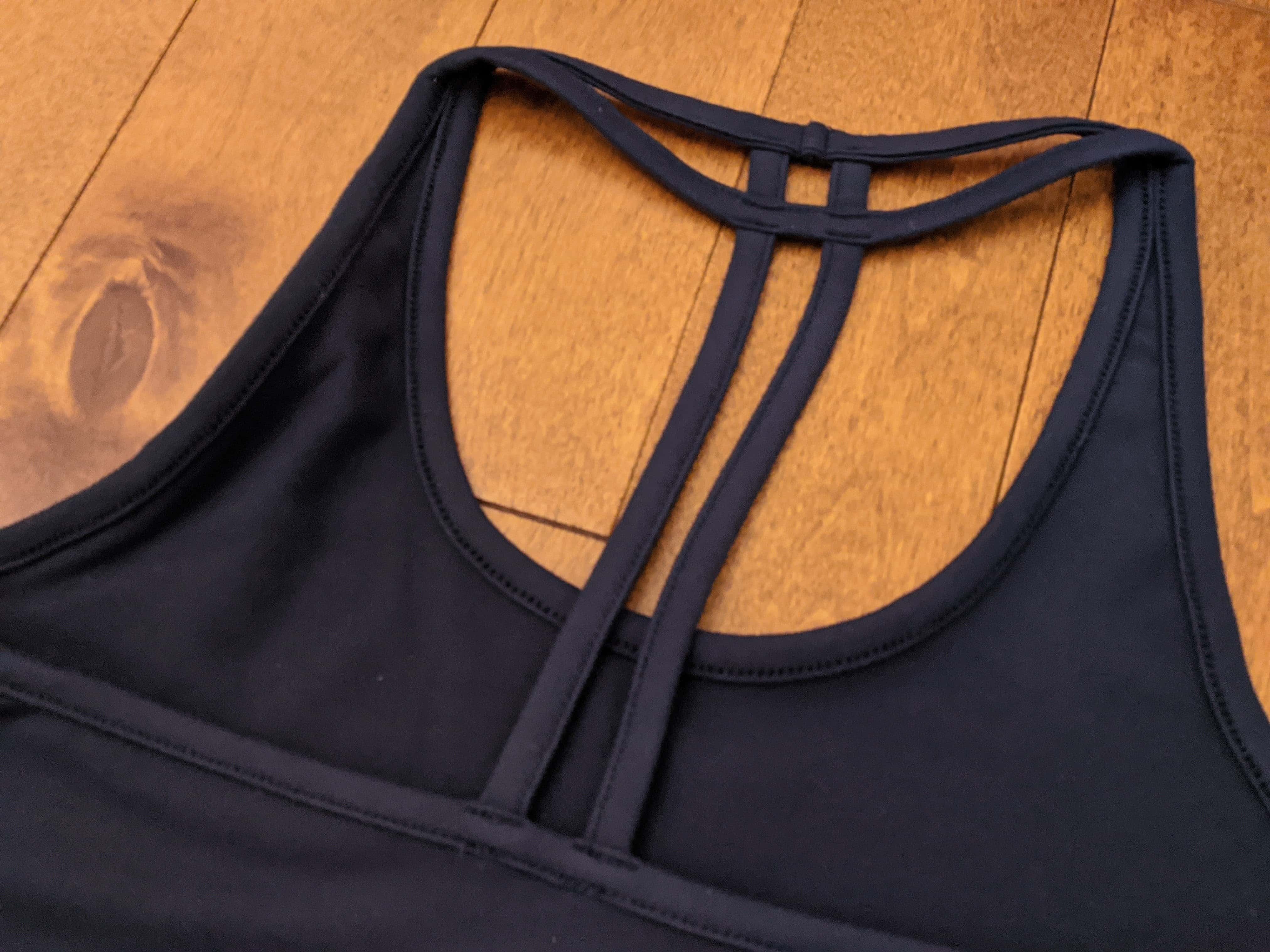 The back goes right up to the neck but is still really comfortable. This is one of my favorite design to wear to go on a run, even though it doesn't dry quickly. I just feel like it's not digging anywhere, or rubbing against my skin.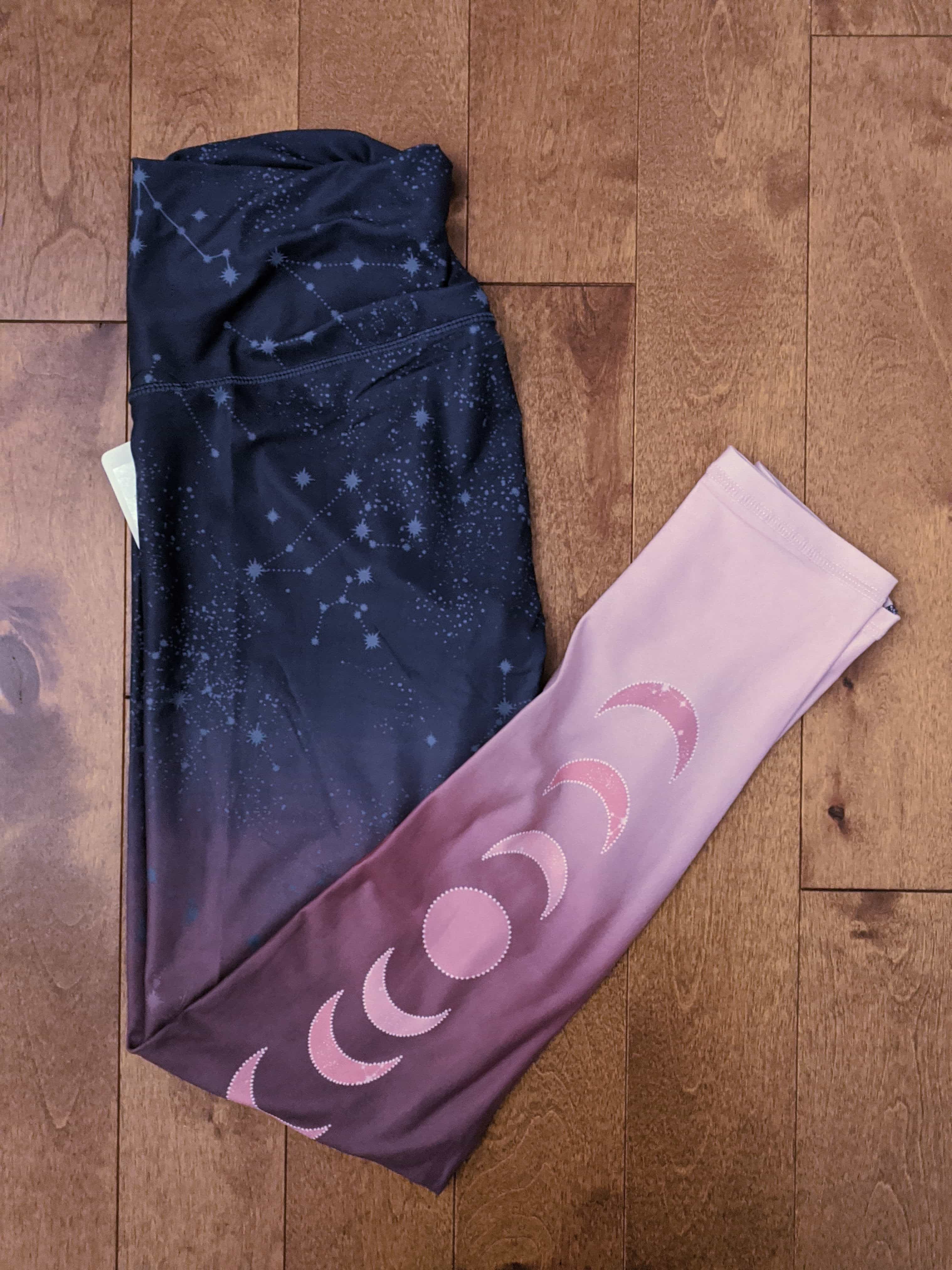 Cora Just a Phase Legging Blue/Burgundy. These super soft leggings are lightweight and feel cool on the skin without feeling like plastic like some other leggings. They don't make a squiky  noise when walking! And the design is super cute. The front design is an ombre from blue to light pink while the back has this moon cycle design.
A large waistband with 4-way stretch, there's no elastic digging in your skin. They are high waist and they do have a little gap on my lower back, but that's because I'm a size small at the waist and medium at the hips.
They match perfectly with the dark blue bra.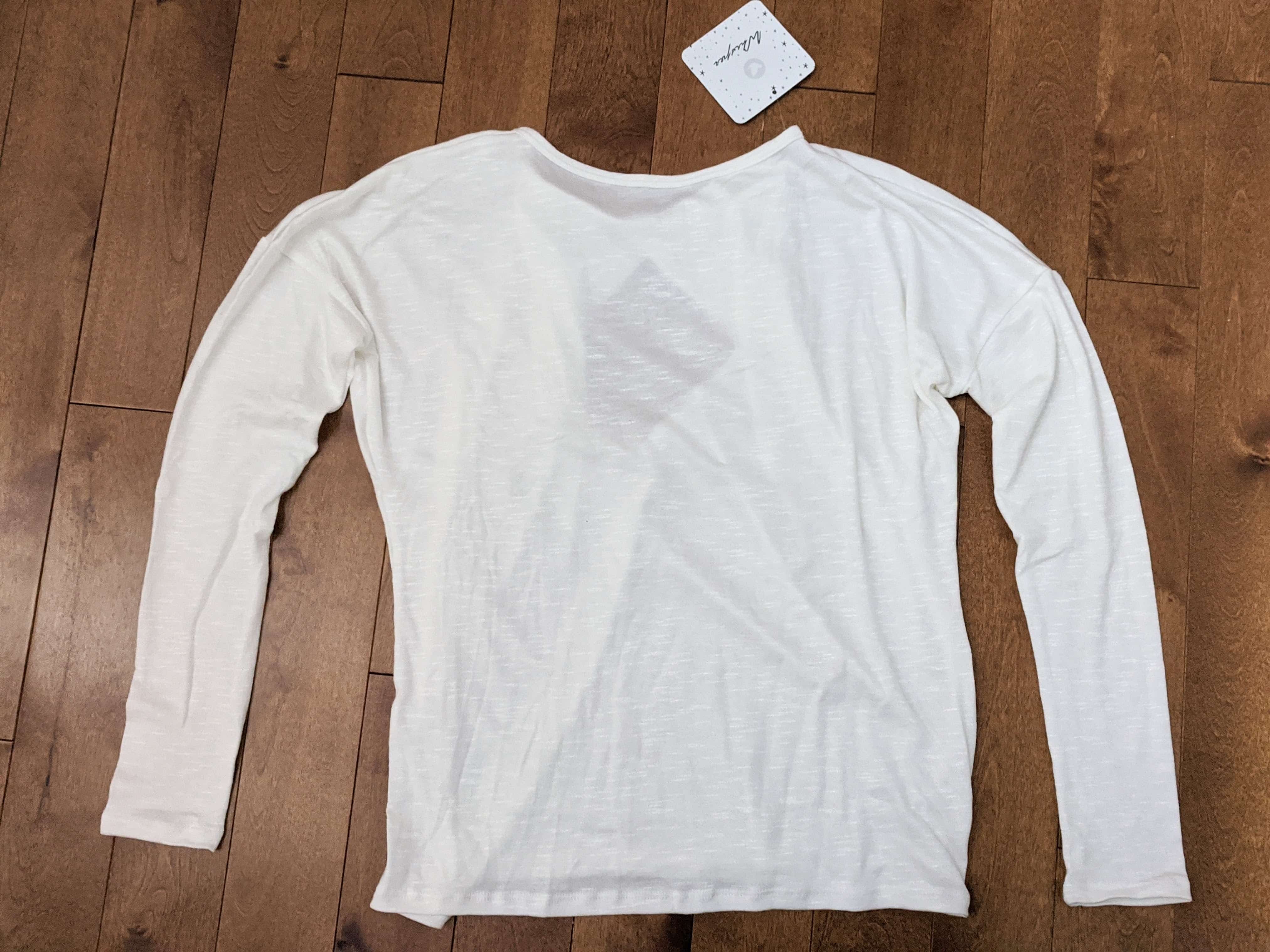 Whisper Active Delilah Long Sleeve Off White. I've received a lot of Whisper tops (short sleeves and tank tops) through Yoga Club in the last couple of months, but I like them. I'm happy to get a long sleeve though as it's fun to layer it on top of my tanks for when it's a bit cold at the beginning of my workout.
It has a keyhole design in the back to show off your sports bra. It's really lightweight and flowy.
I wish I would have gotten the top in a darker color, but it's still quite cute with the leggings and bra.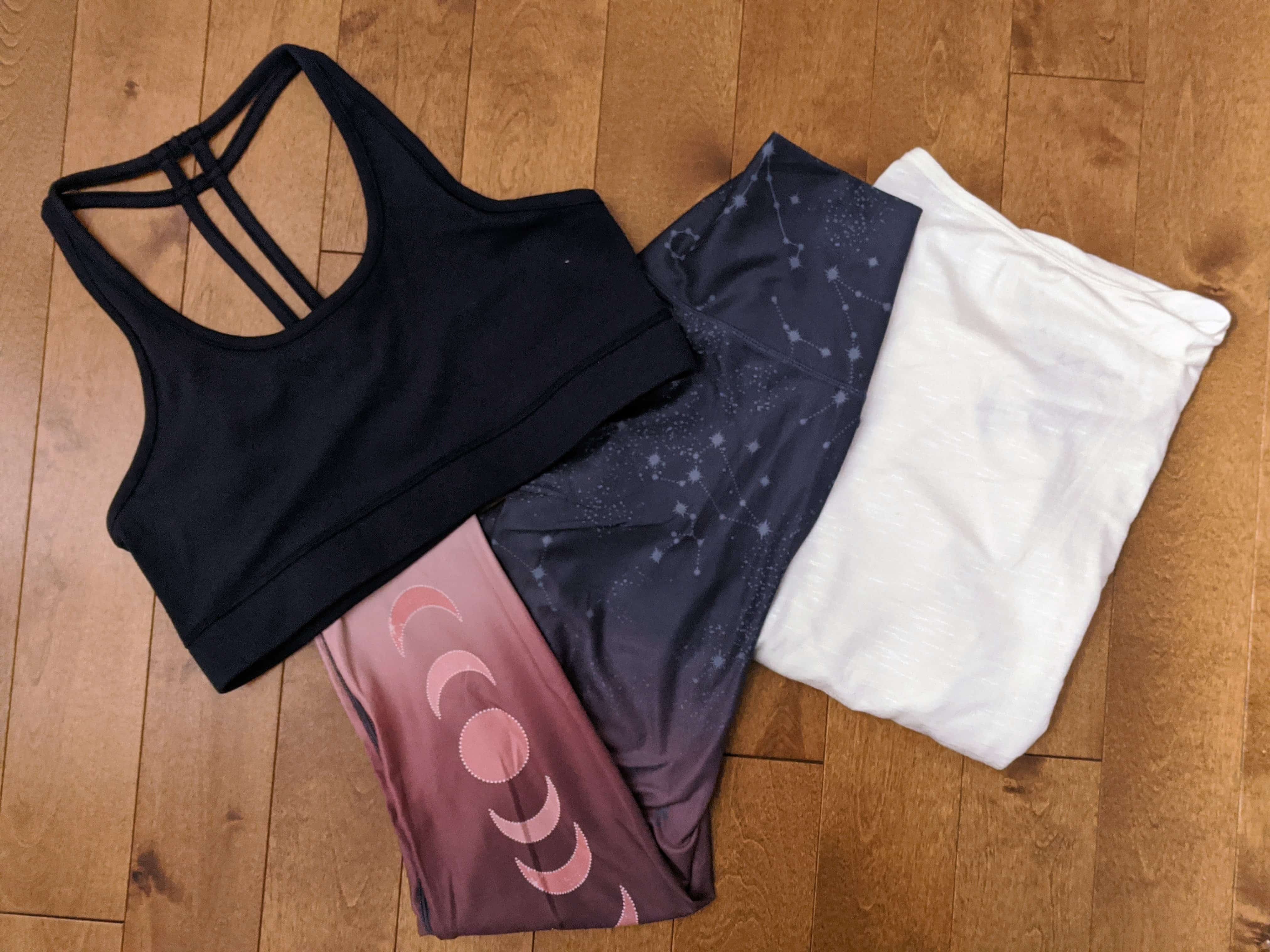 I really liked this month's YogaClub box. The leggings are soft and the design is adorable. The Tank is super cute and I'll wear it in the summer to hang out and the plum bra is really comfortable. The sports bra is a basic one, but it's still work nicely and it's a design I love for when I go for a run. The shirt is nice, but I wished it would have been a darker color to fit better with the outfit.
I love that Yoga Club sends you pieces that you can wear in a yoga class, at the gym, or out for brunch! Don't be shy to update your styling profile as much as you want. If you don't want a specific item, like a sports bra, you can "unlike" that option in your profile and re "like" it once you want it back. I really like that we can change our mind as much as we want, so our outfits can follow our lifestyle.
If you know of a brand that doesn't fit you or that you don't want, a style that you prefer, or any other thing you want to let them know, you can send them an email and they will make a note to your account. And if you want to change your subscription or the schedule (instead of monthly, you want the box quarterly), you just need to send them a message through your account and they will make the arrangements as soon as possible.
Have you tried YogaClub? What do you think of this month's personalized selection?