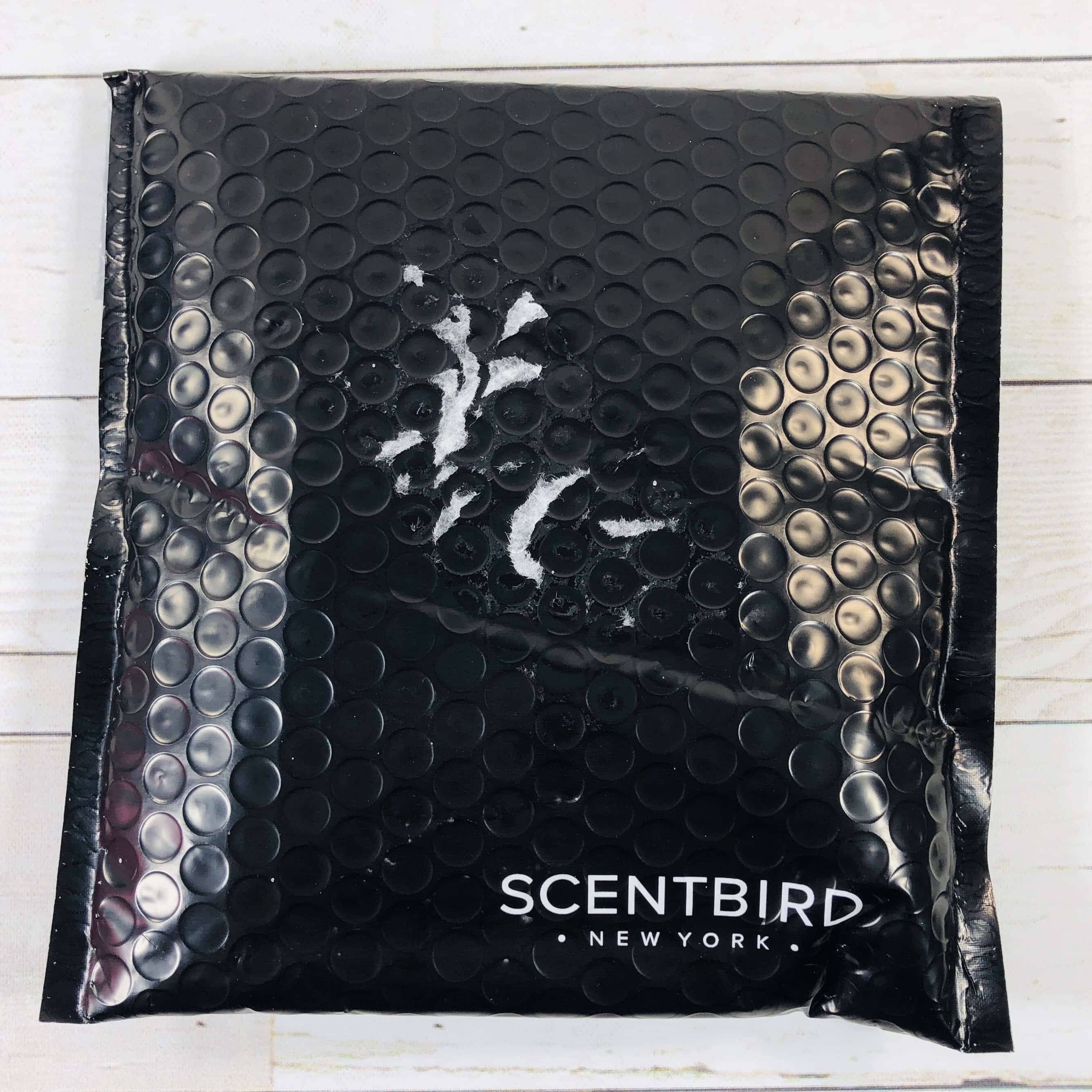 Scentbird is a monthly perfume and fragrance decanting subscription, but that's not all! You can also choose to receive makeup, skincare, body care, supplements, and even candles! With Scentbird, you get a thirty-day supply of perfume every month – Scentbird takes authentic perfumes and decants them into travel sprayers. There are over 450 fragrances to choose from and Scentbird adds new ones every month! You can save when you purchase a multi-month subscription, or even arrange to receive perfume every other month. Keep in mind that some fragrances and other items may have an upcharge of up to $15 in addition to the subscription cost. 
Scentbird is about the fun and magic of fragrance. We designed Scentbird for the pickiest girl- or boy- to let you date luxury perfumes before marrying them.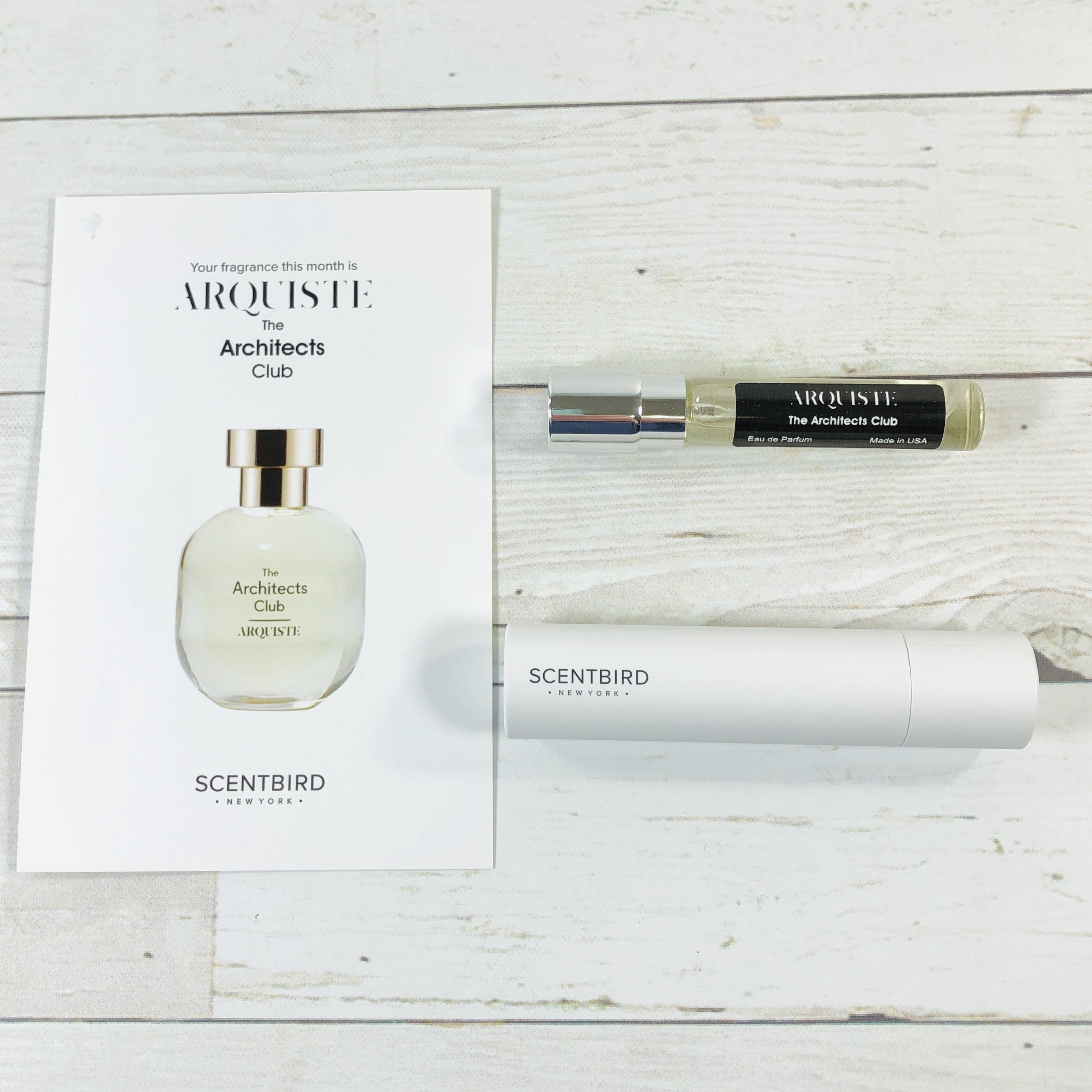 Everything in my box! My scent was placed in a cardboard tube to keep it safe during shipping.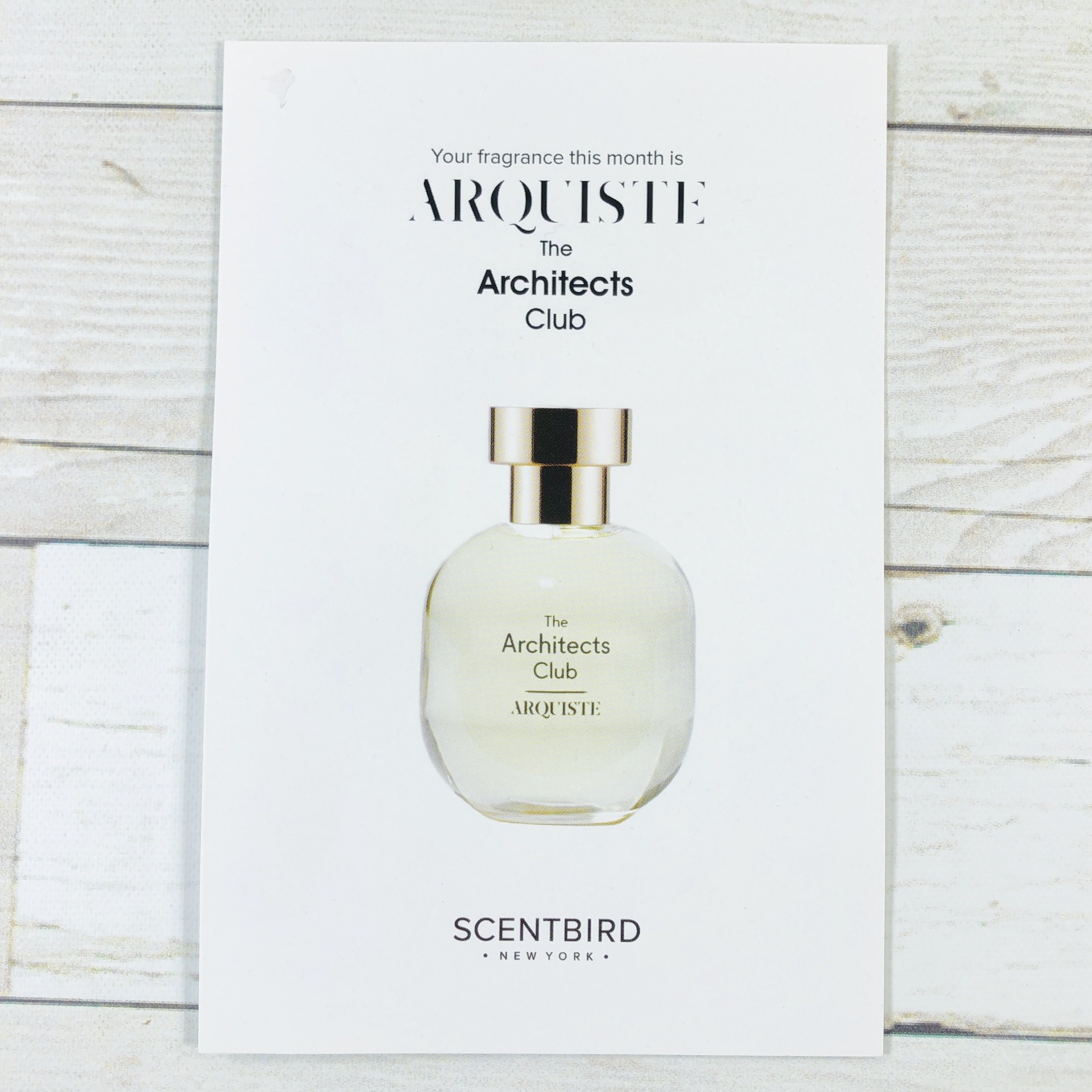 I received a card with info on my chosen scent.
Some scent notes, a description, and the ingredients were listed.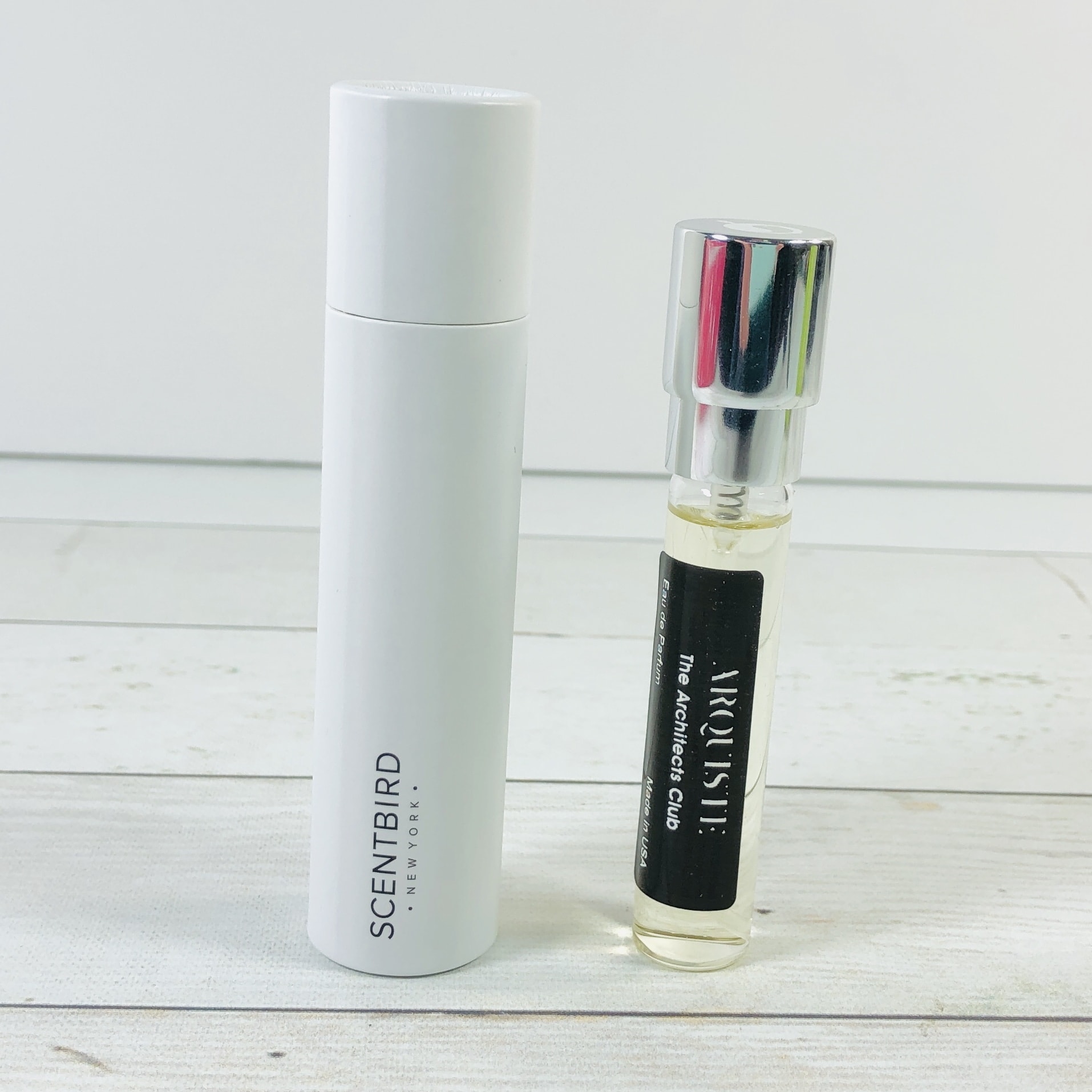 Arquiste The Architects Club Eau De Parfum ($195 for 100ml) I went with a blind buy this month and chose a unisex niche scent that sounded warm and cozy. It's also an expensive scent if I were to buy a full bottle, so I am thankful that I get to try such an upscale scent at a fraction of the cost!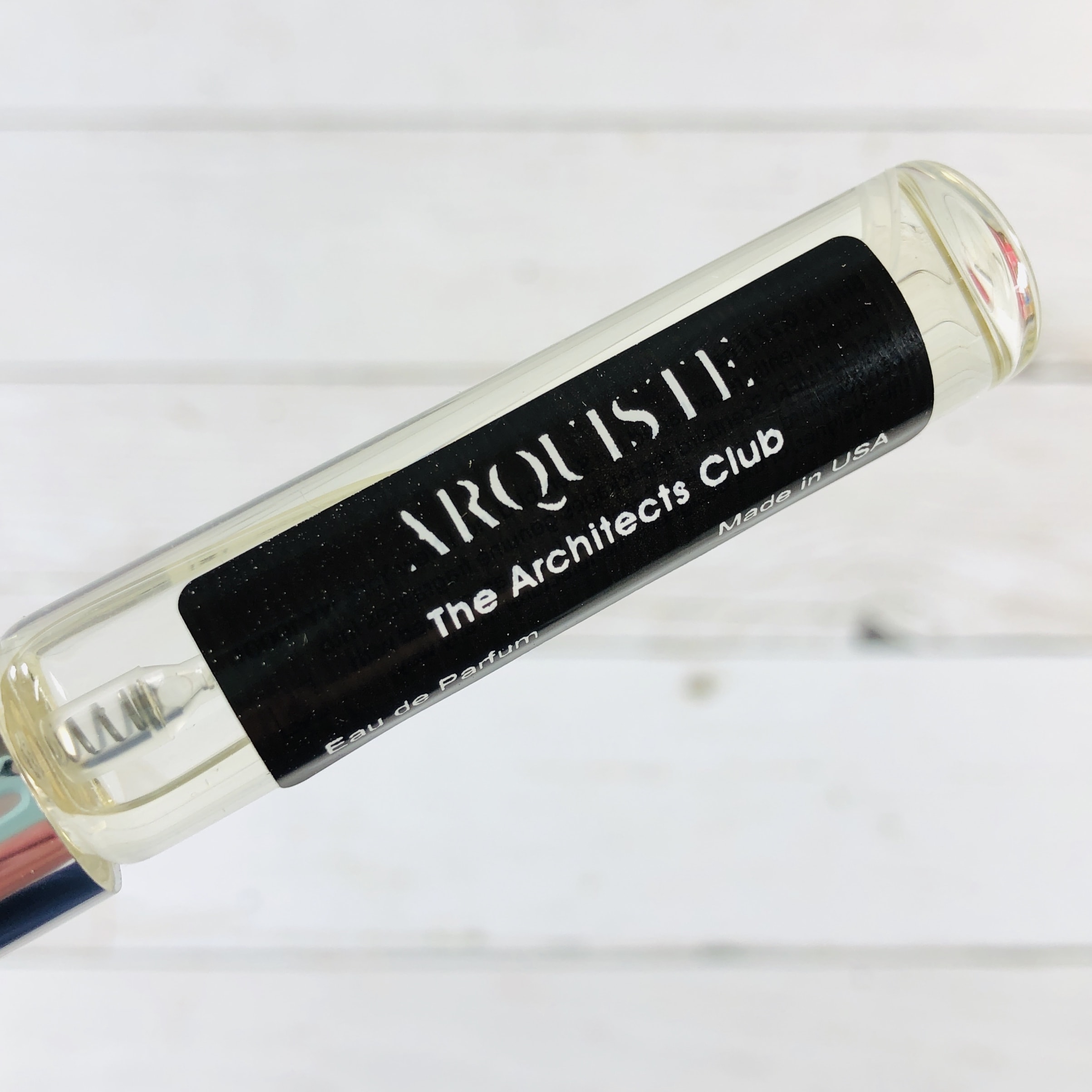 Arquiste has notes of vanilla, lemon, cypress, and guaiac wood and is an aromatic scent. I liked the sound of the woodsy notes sweetened with vanilla and it had pretty good ratings on the Scentbird site. I will say that I mainly get a vanilla scented lemonade profile from this perfume! I was expecting more, but the scent longevity and projection are both on the lower end. It is understated and mainly a skin scent. I gave the bottle a good shake before subsequent sprayings and I thought I detected a wood note on my arm but it was similar to pencil shavings.
When you visit the Scentbird site, you can see pertinent information about each scent, such as the main notes, personality, and related scents. If you hover over the titles such as "scent type" then you can see how other Scentbird users rated the fragrance. Most thought this was a woody scent that is sexy and perfect for fall.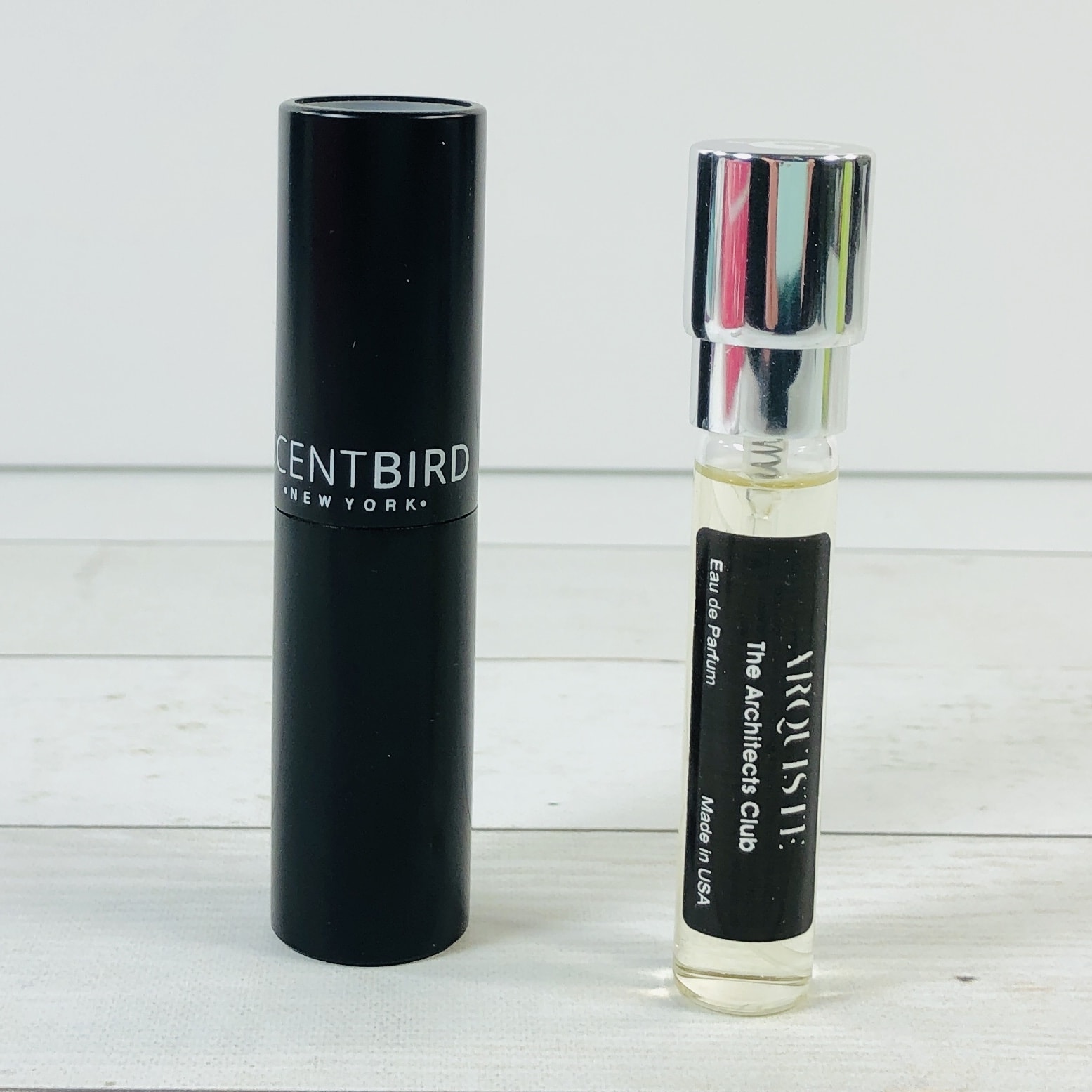 When you get your first shipment you will receive a holder for your fragrance vial.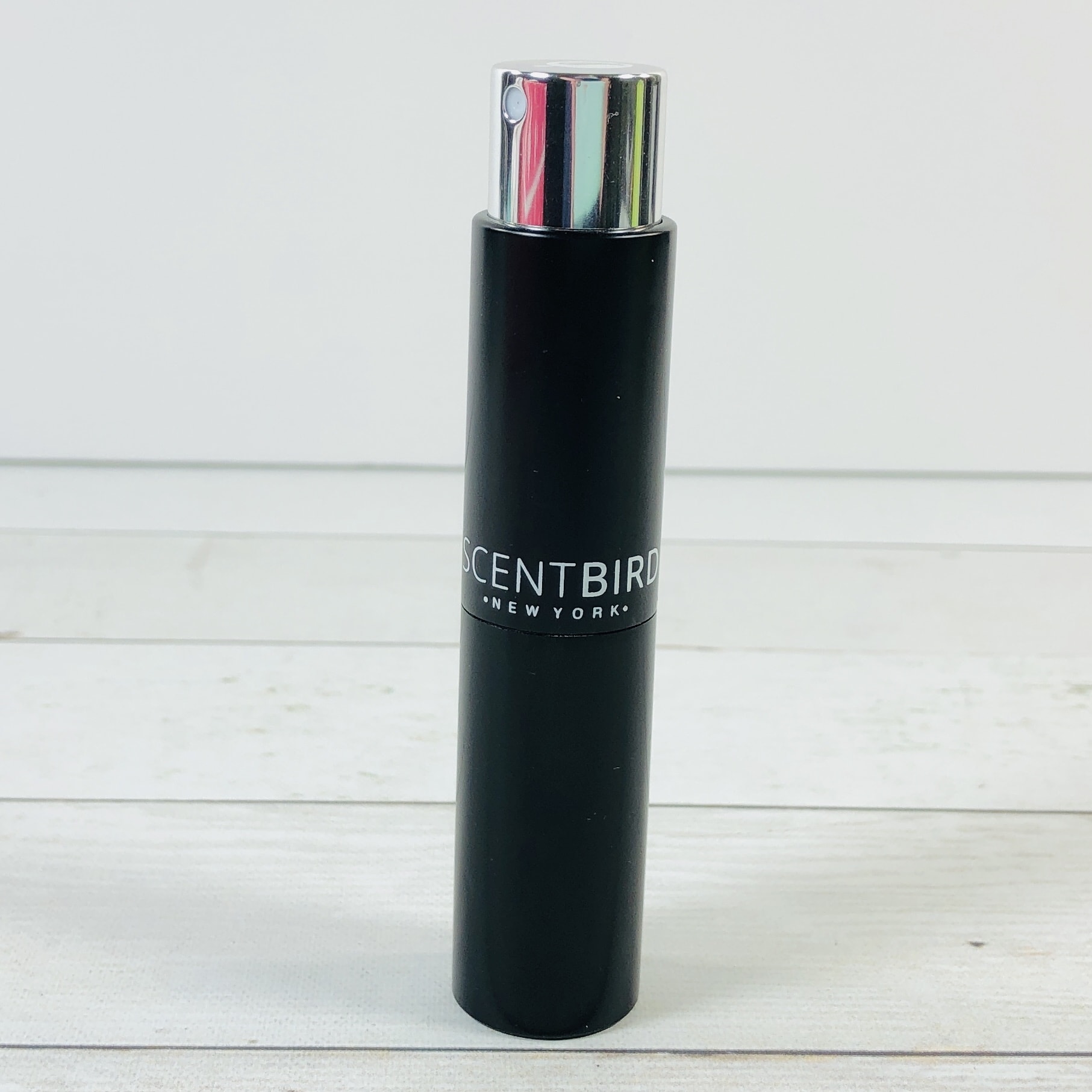 Place your vial in the holder and twist and push until…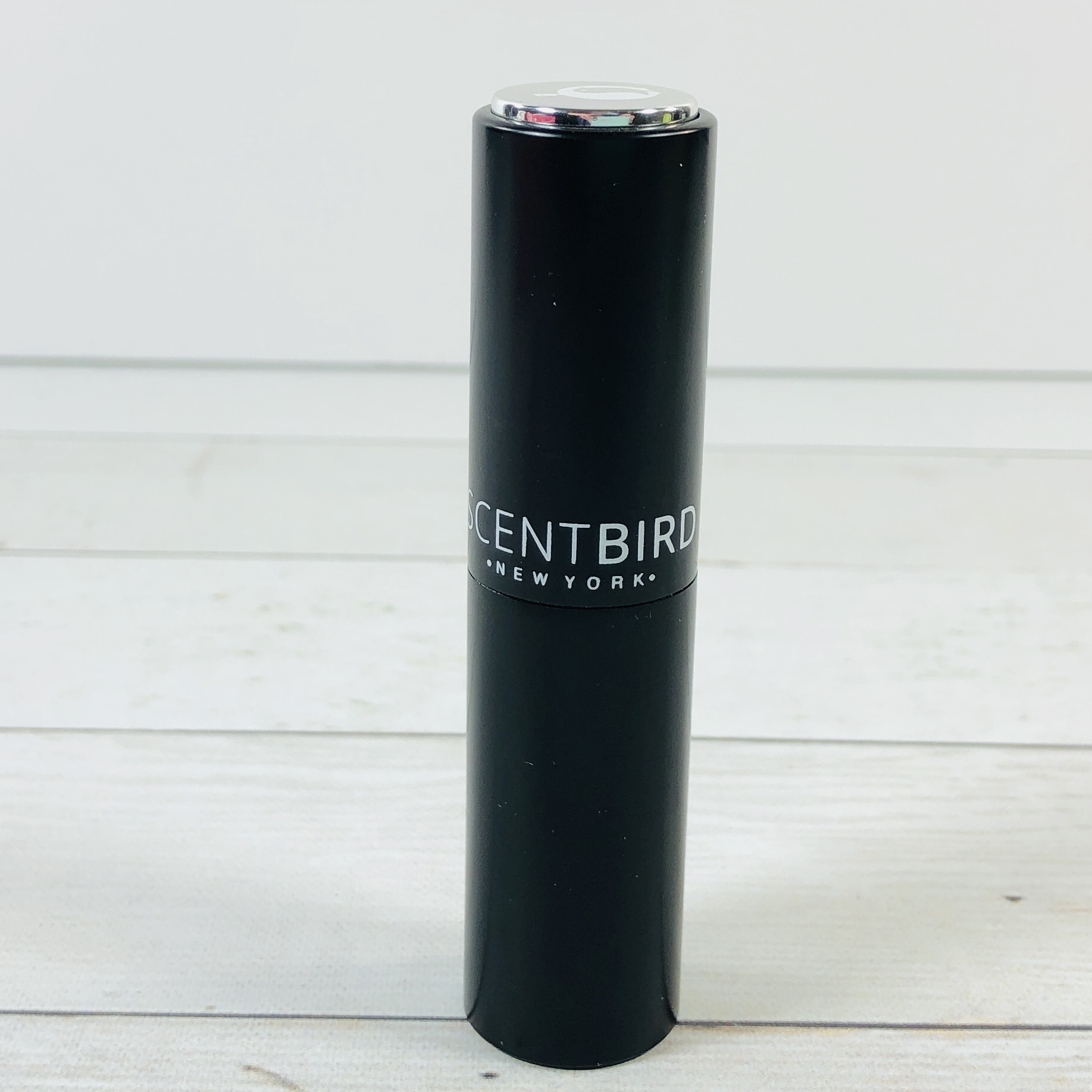 …the sprayer is hidden from view. To open, just reverse until you see the nozzle and spritz. You can easily remove the vial and you can also order different cases on the Scentbird site.
My March fragrance from Scentbird was a low-key skin scent and I like the notes and relaxing feeling that it induces, something to spray on when it's getting close to bed and I don't want a strong scent to interfere with my sleep. I'm glad I tried this before splurging on a big bottle, and I am always happy to try something new and especially from a niche brand. Keep in mind that some of the scents on the Scentbird site now have an upcharge, including scents that have been on the site a while, so you may want to double-check your queue to make sure you are aware. Keep in mind that if your queue is empty, Scentbird will send the scent of the month, which for April will be Christian Siriano Ooh La Rouge!
What's in your Scentbird queue? Let me know what scent you're wearing now in the comments!