Nomadik is a subscription box for outdoor enthusiasts. Each monthly box includes functional gear designed to increase your fun in the outdoors. All products have been trail tested by an outdoor adventurer and often incorporate new technologies. Every box has three to six pieces of unique, newly-released, or just plain ultra-handy gear from premium brands.
DEAL: Save $5 off on your first subscription box with coupon code HELLO5OFF.
Everything is durable outdoorsy type stuff, so no need for tons of packing materials.
All the items are covered with brown wrapping paper sealed with the Nomadik sticker.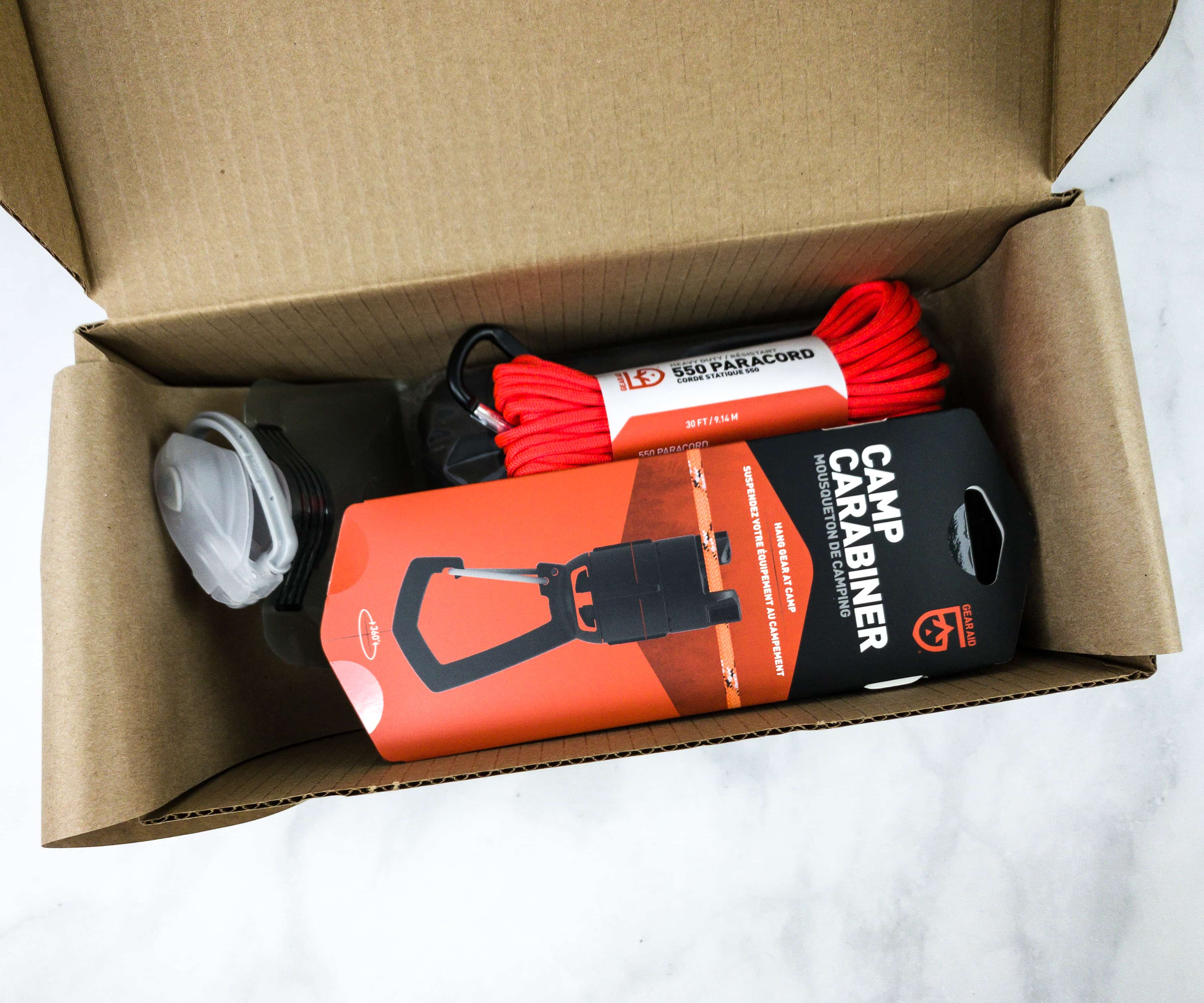 I can see a bunch of exciting items here!
The theme for February 2020 is Quick Trip Essentials.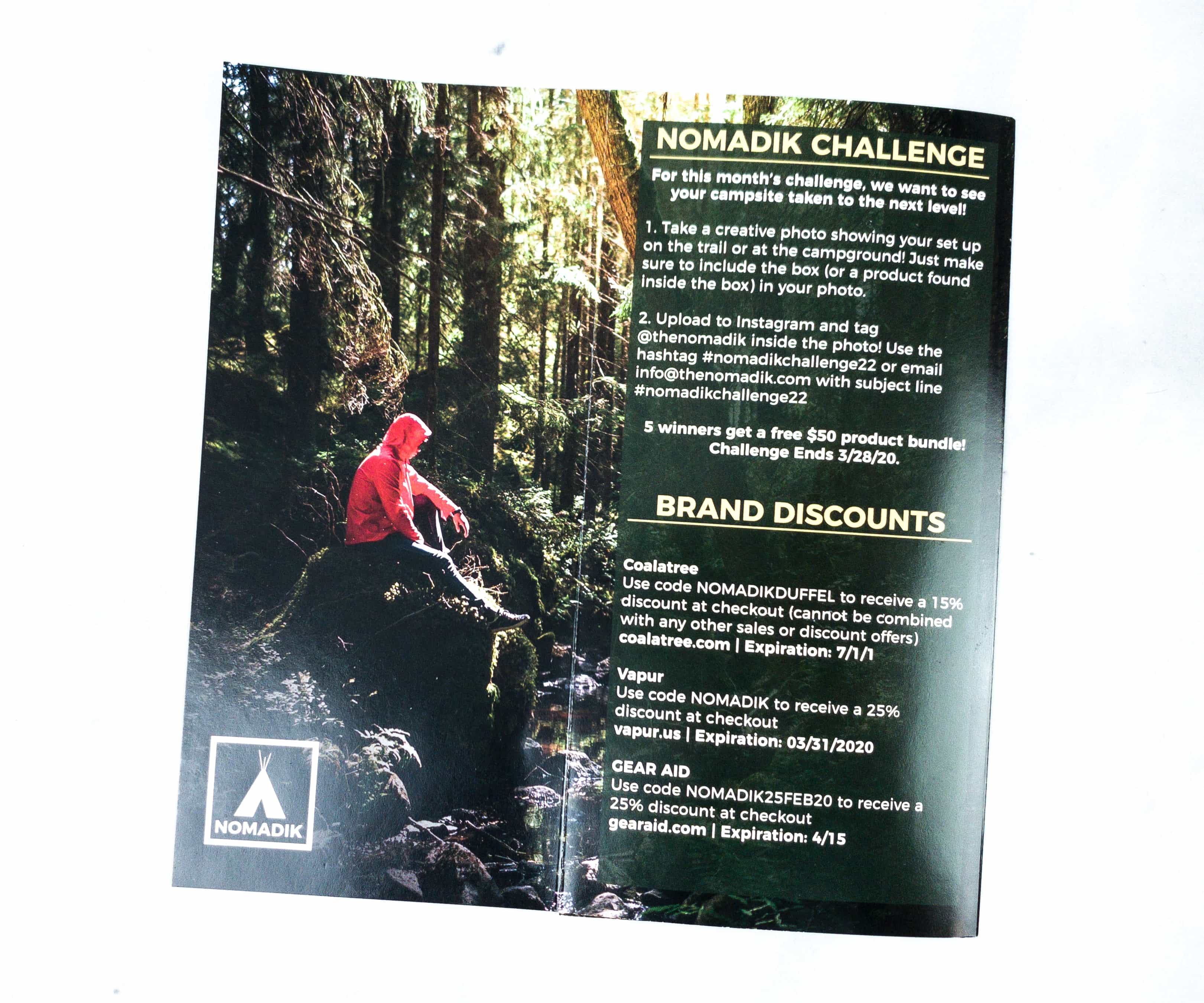 Nomadik always includes a Challenge card to encourage you to get out and use your items in the wild.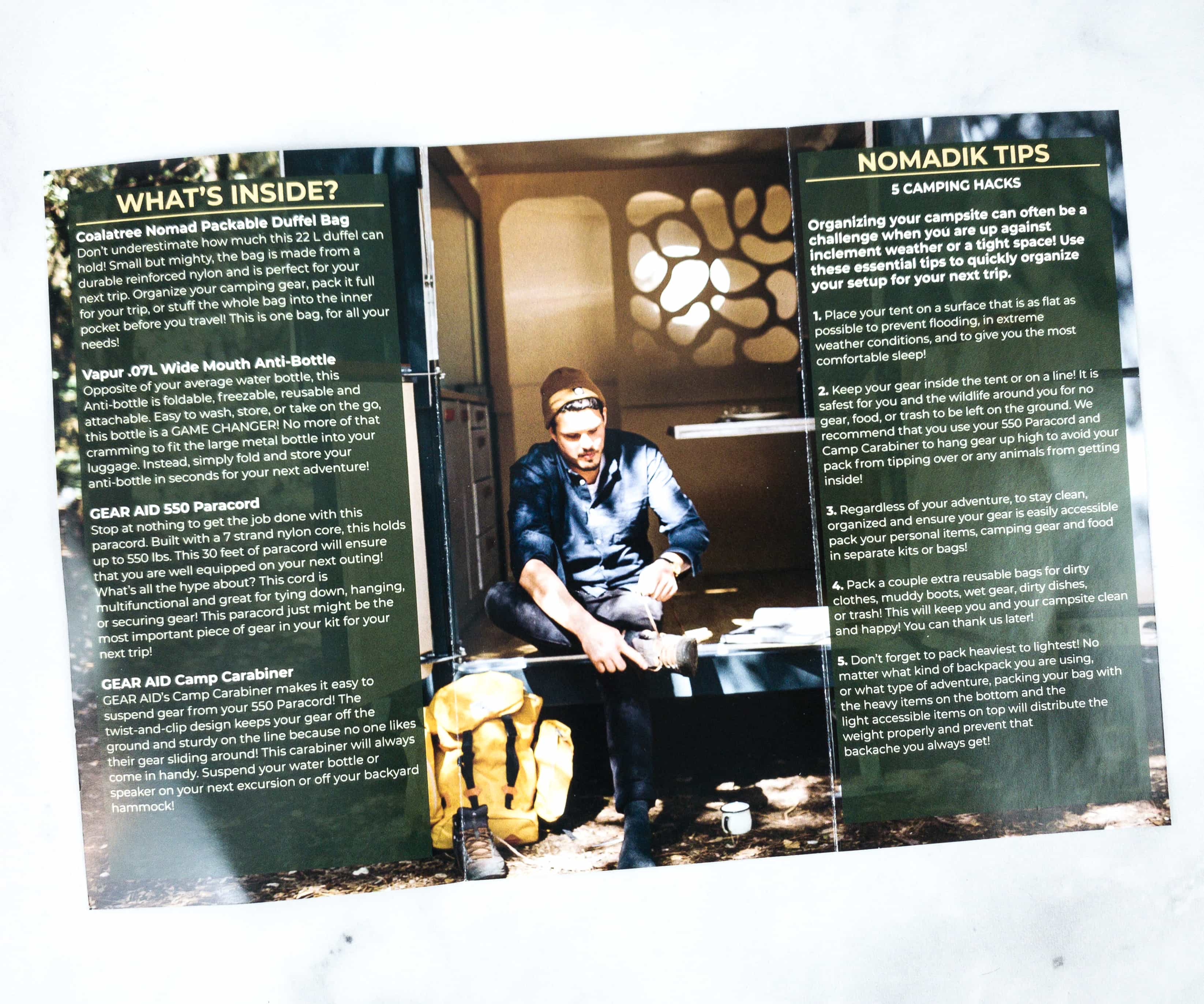 There's also a list of all the items in the box, as well as some useful tips from Nomadik.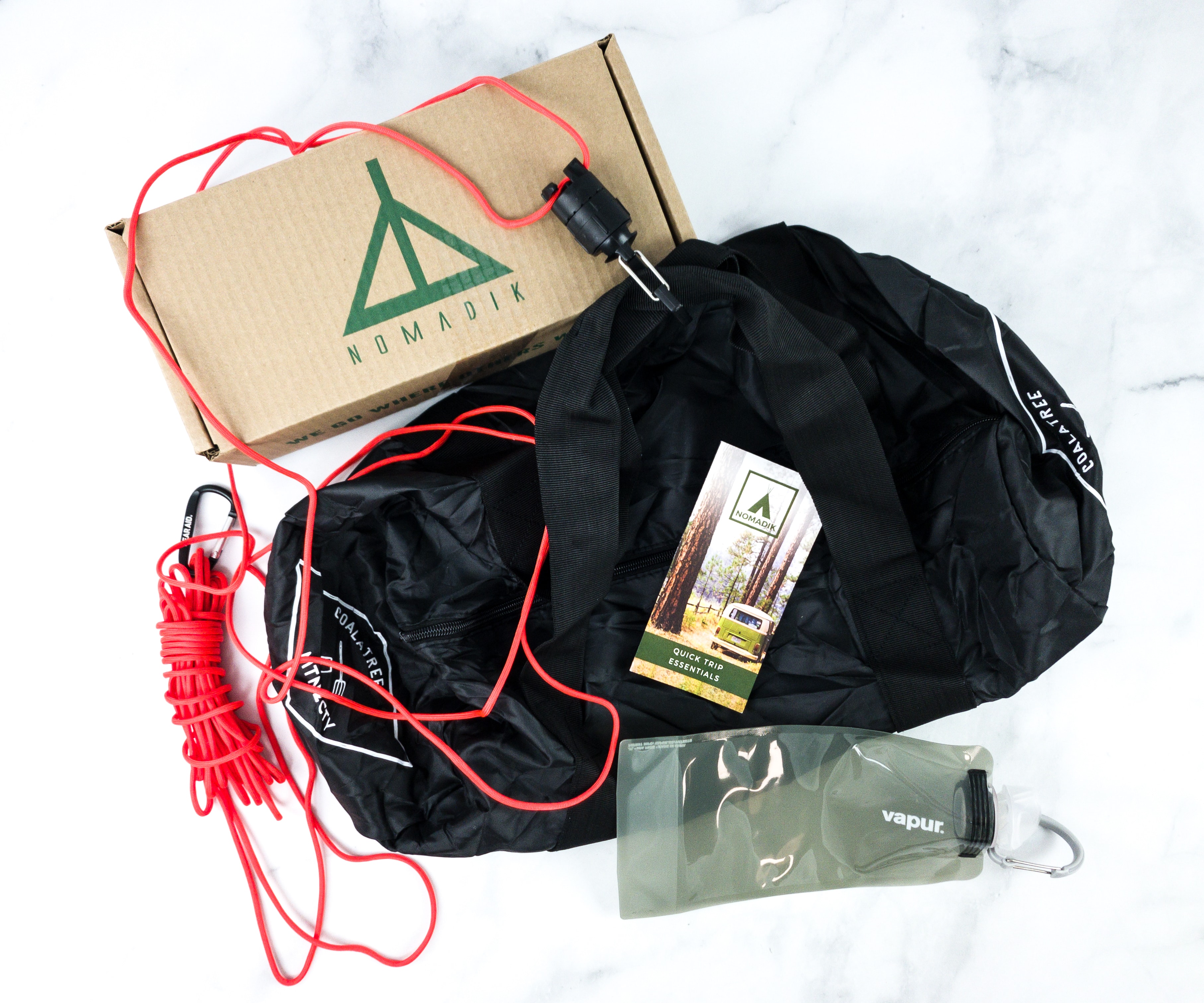 Everything in my box!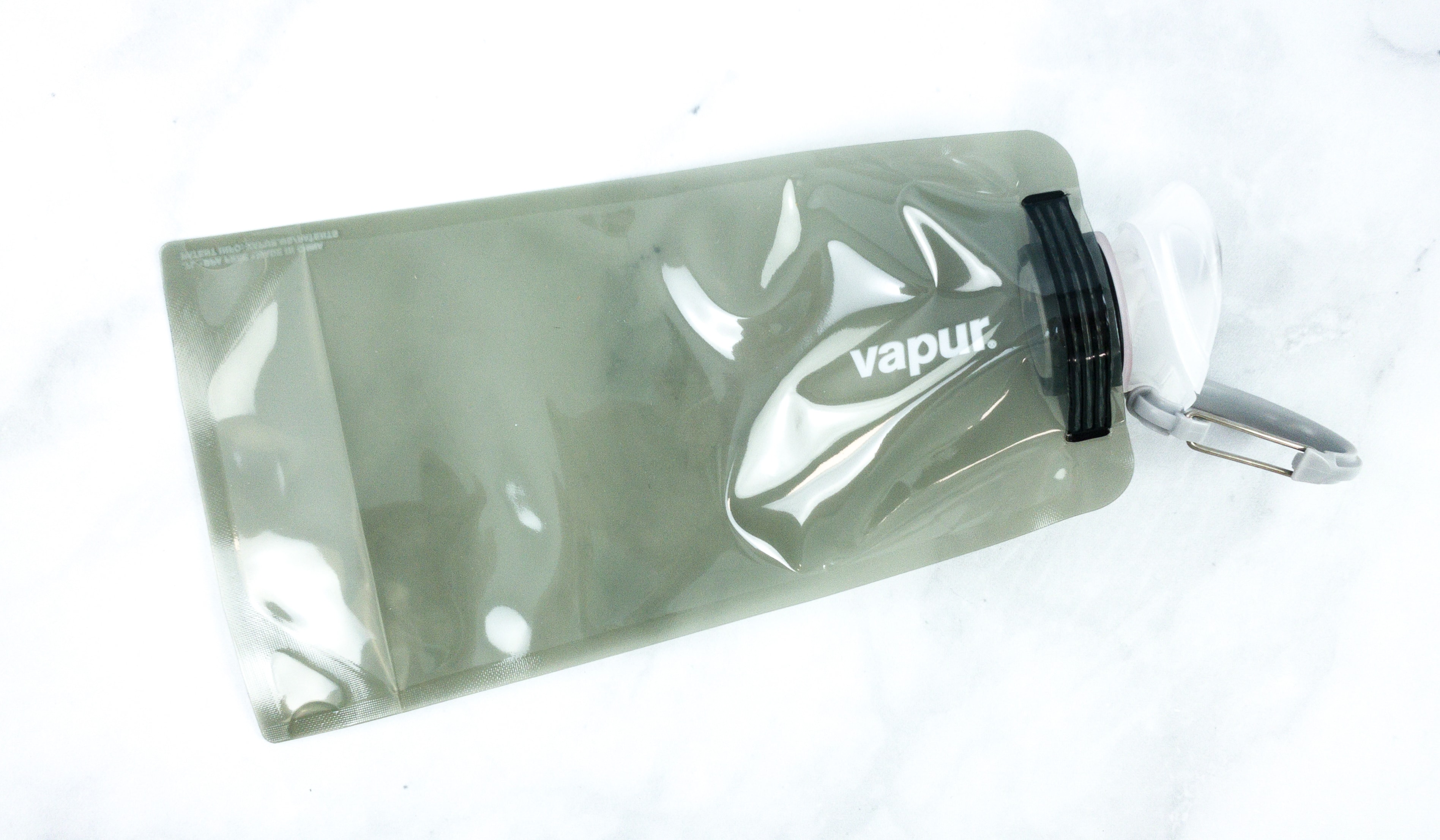 Vapur .07L Wide Mouth Anti-Bottle – SIMILAR ($9.99) This is definitely not a water bottle, and certainly not your ordinary water container. Vapur is a unique container made from premium-quality, ultra-durable, BPA-free 3-ply material. It can be reused, refilled, folded, and attached to your things during your outdoor adventure.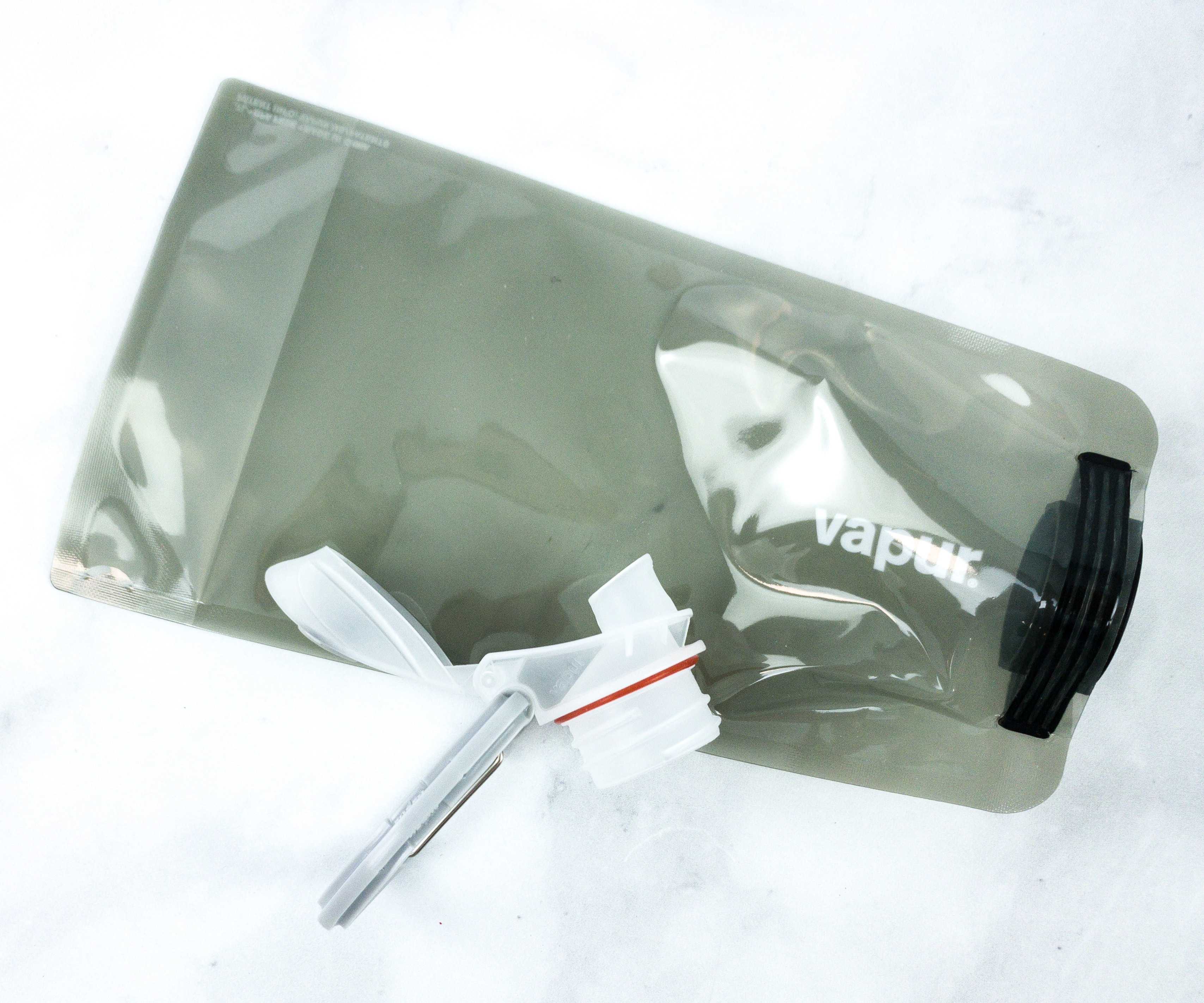 It's a very handy and flexible container with 700 ml liquid capacity.
Gear Aid 550 Paracord ($6.50) Here's another must-have tool to bring when camping, a durable paracord made from 100% nylon. It's 4 mm thick and 30 ft long, which is long enough to use as a fishing line, clothesline, fire starter, and even for securing tents and tarps.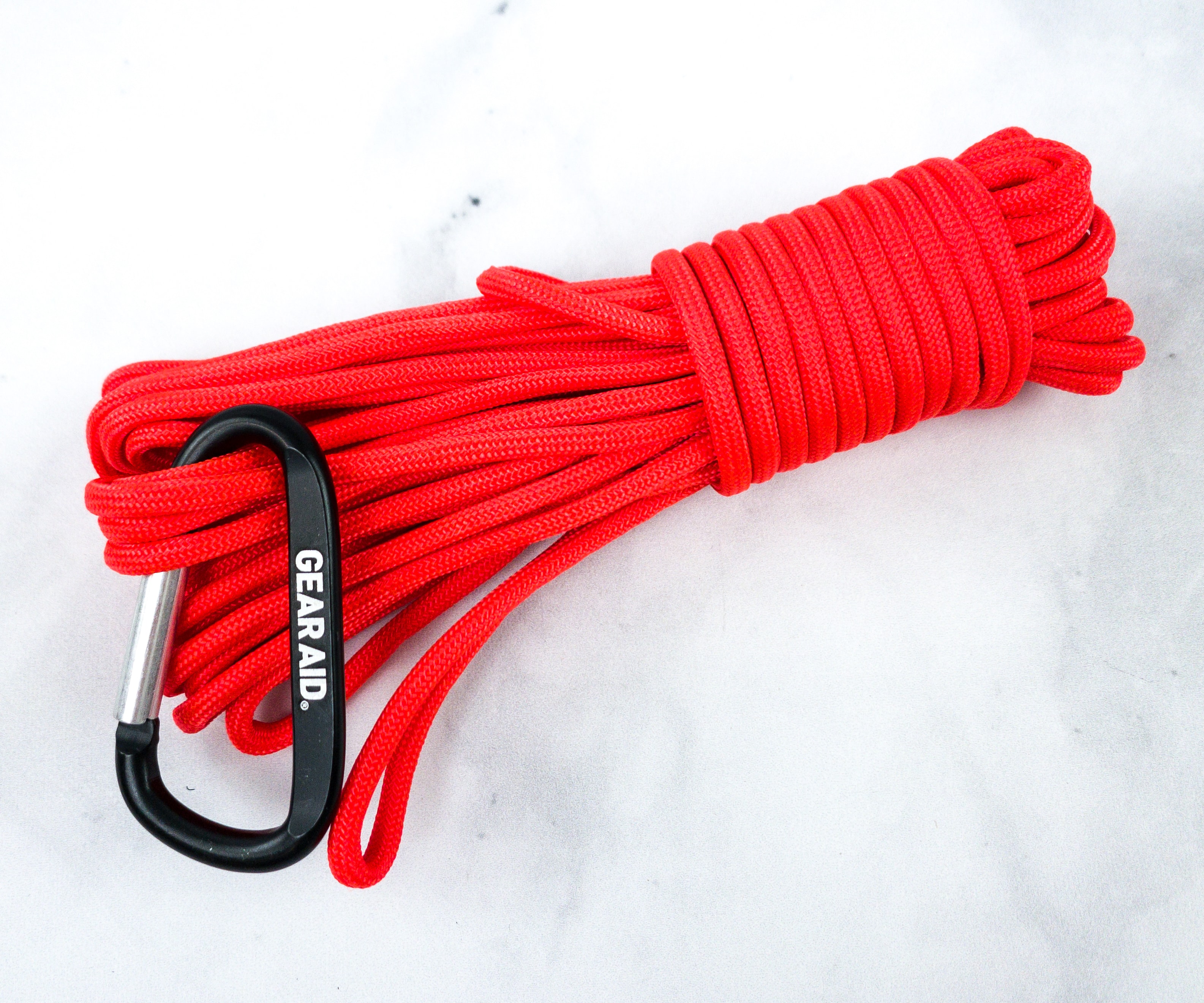 It's a very handy and durable tool that also comes with a metal carabiner, making it easier to carry and attach on your backpack!
Coalatree Nomad Packable Duffel Bag ($24) The next item we got is a huge black duffel bag that can easily be folded back into a small pocket.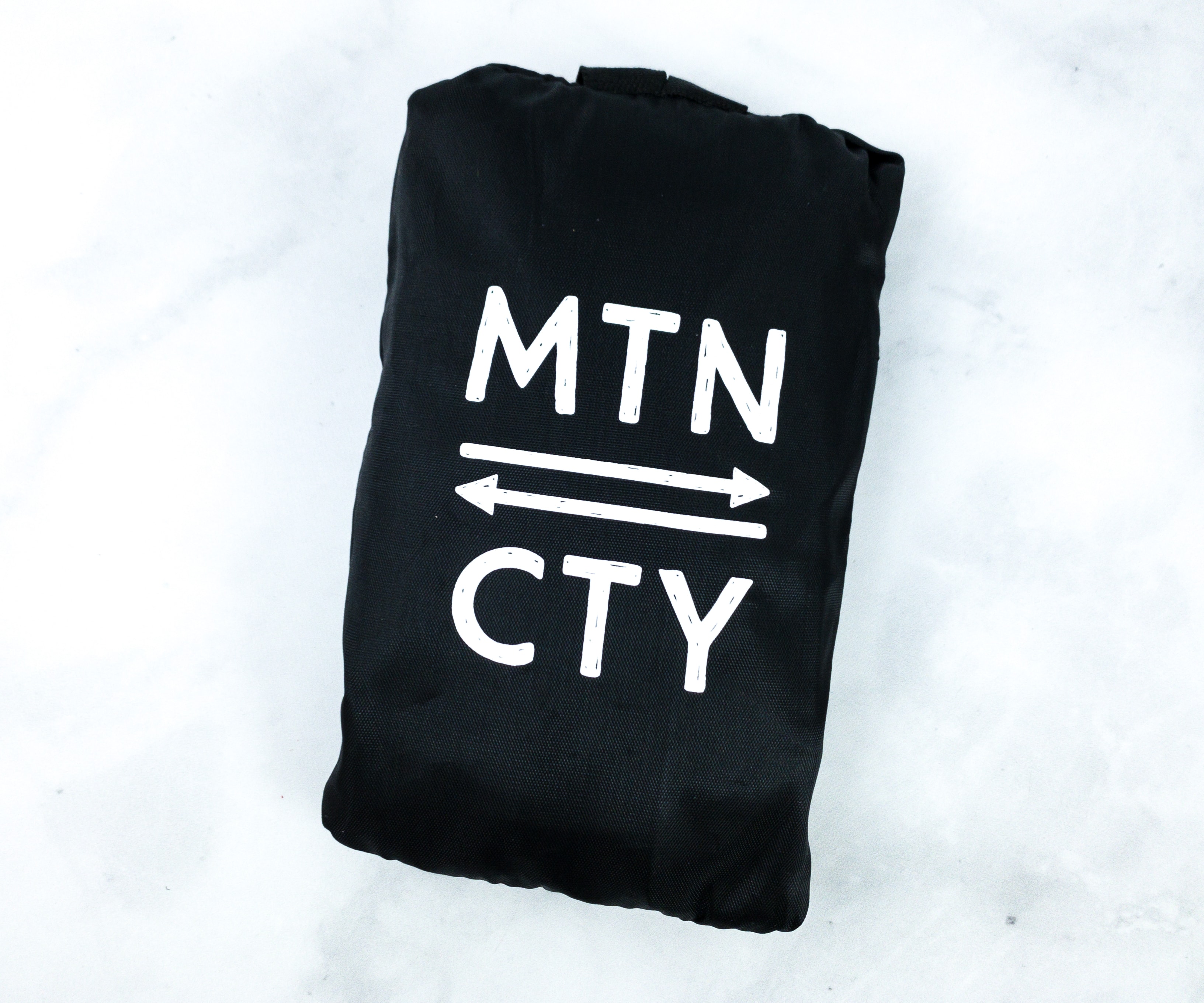 I can easily bring this anywhere and take out when I need extra storage.
It's a waterproof, handy bag with button enclosure and durable nylon strap handle.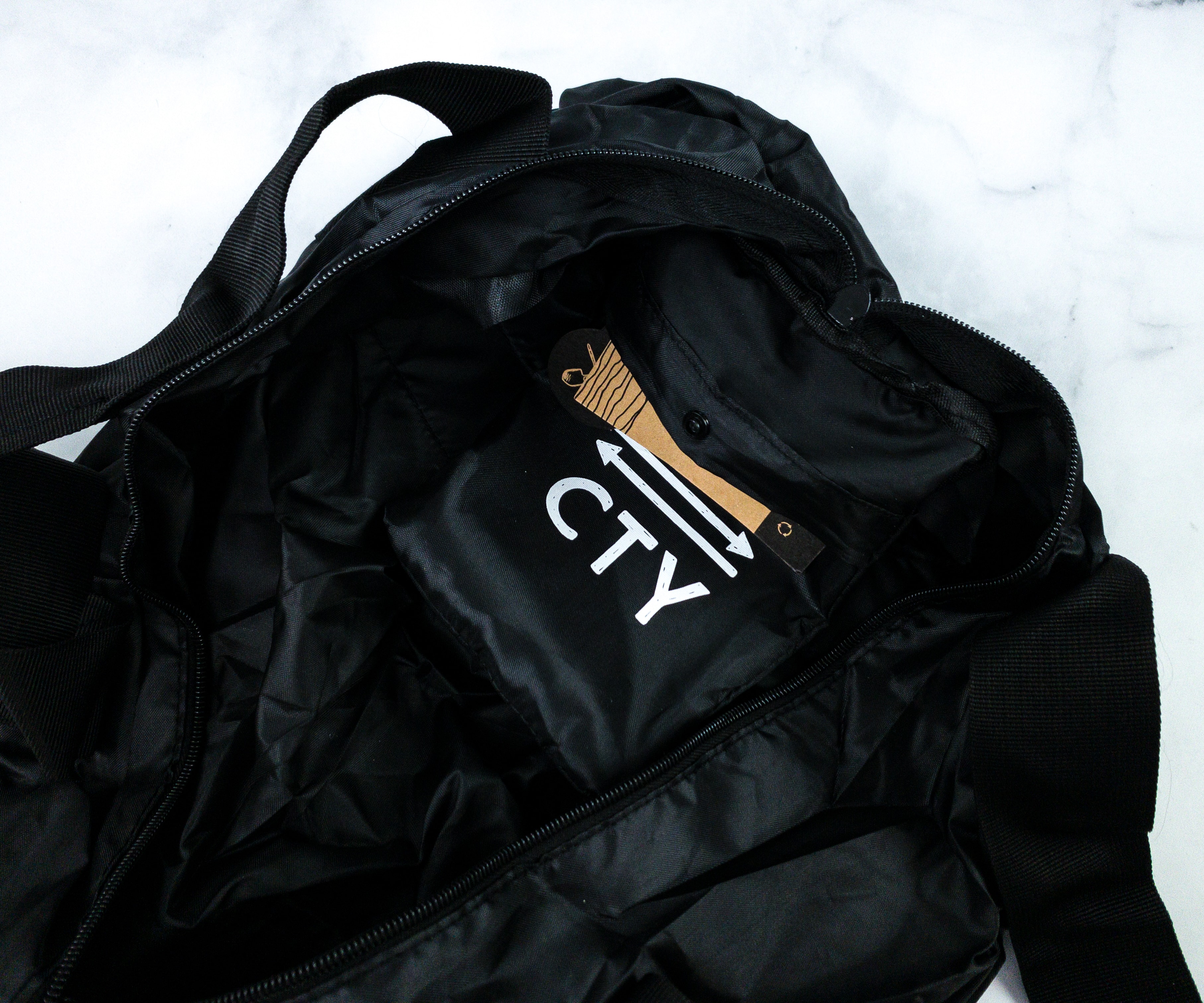 It easily folds out into a larger bag, while the smaller one turns into an inside pocket. The bag itself instantly becomes a 22L duffel bag.
This part of the bag features the brand logo.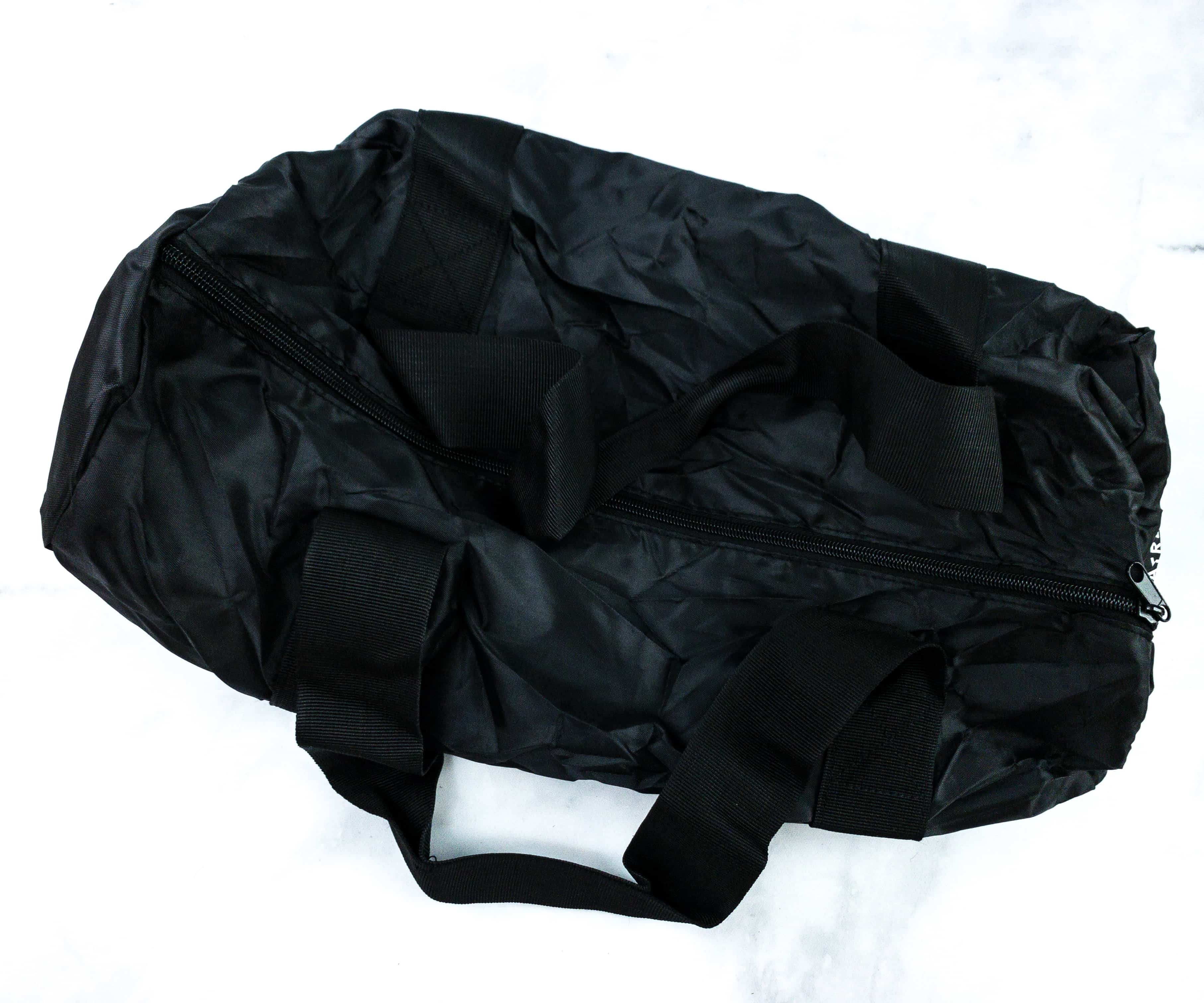 The design is simple but spacious! This should be enough for packing a weekend's worth of clothes and other essentials!
Gear Aid Camp Carabiner ($10.95) This carabiner features a unique twist-and-clip design that makes attachment to the paracord simpler and hassle-free!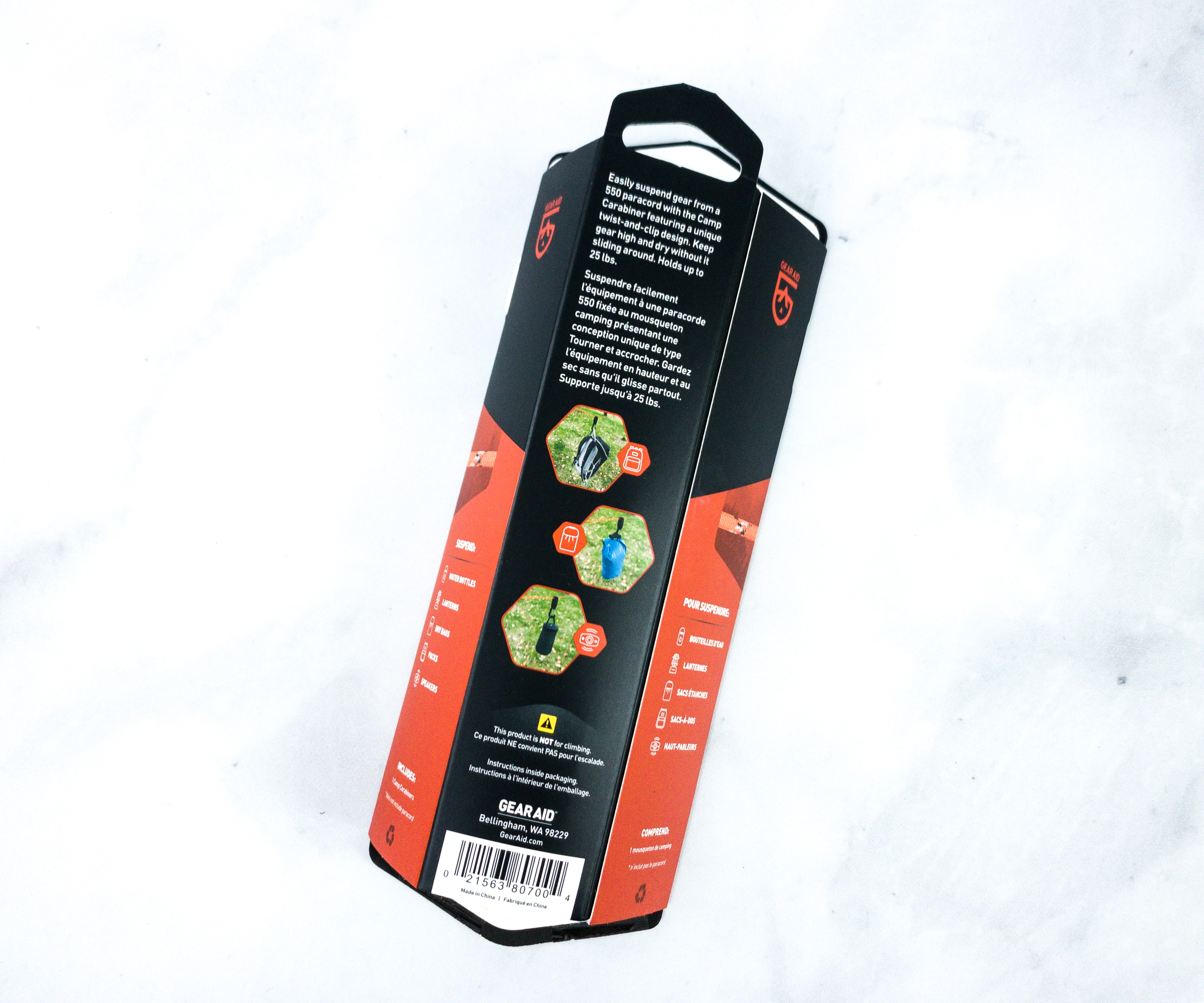 Featured on this part of the box are some ways you can effectively use this fantastic cap carabiner. You can use it to hang your tools, equipment, and even your bag!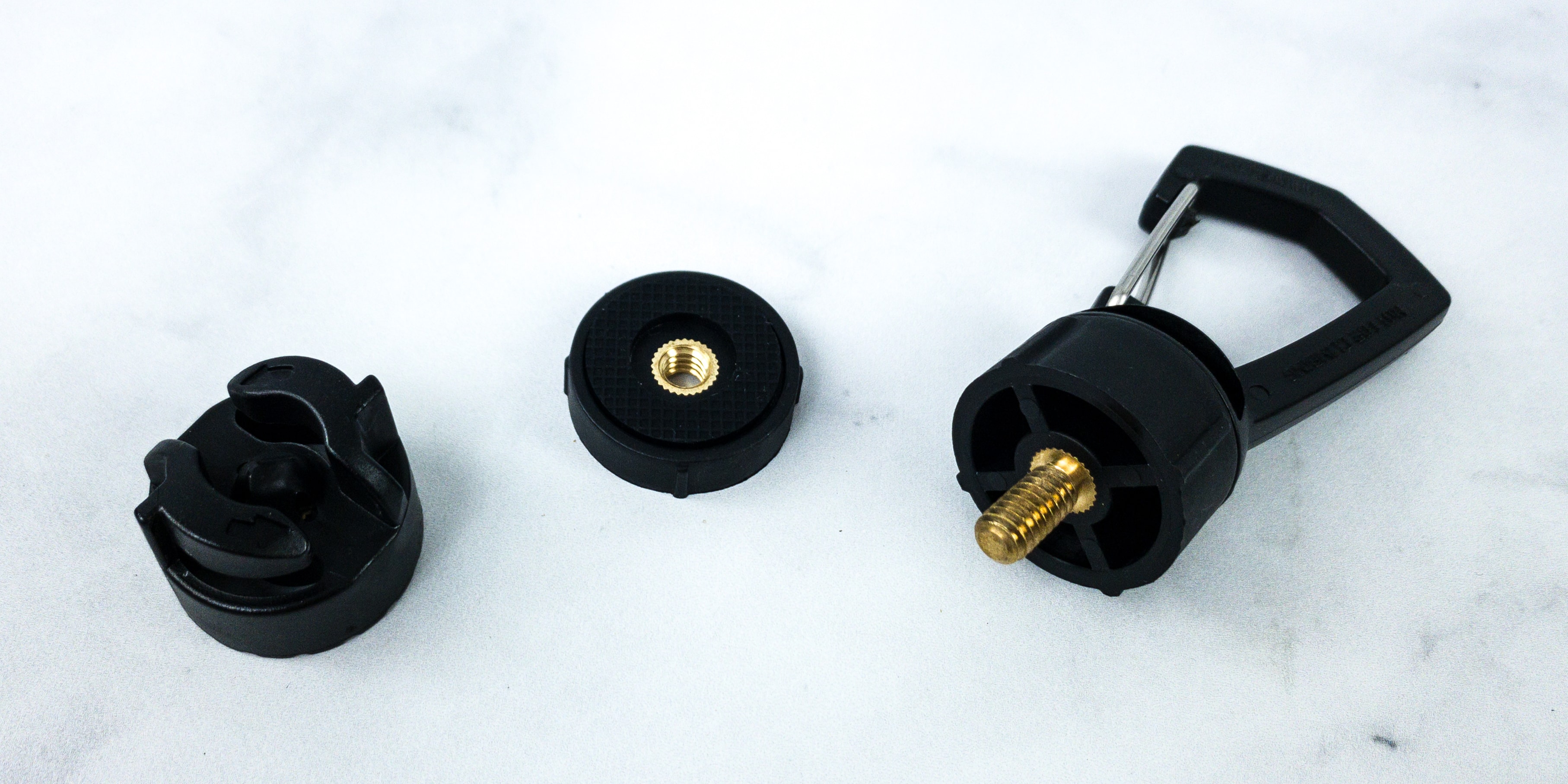 This carabiner is made from a nylon plastic base and stainless steel clip, making it so compact, lightweight, and durable at the same time.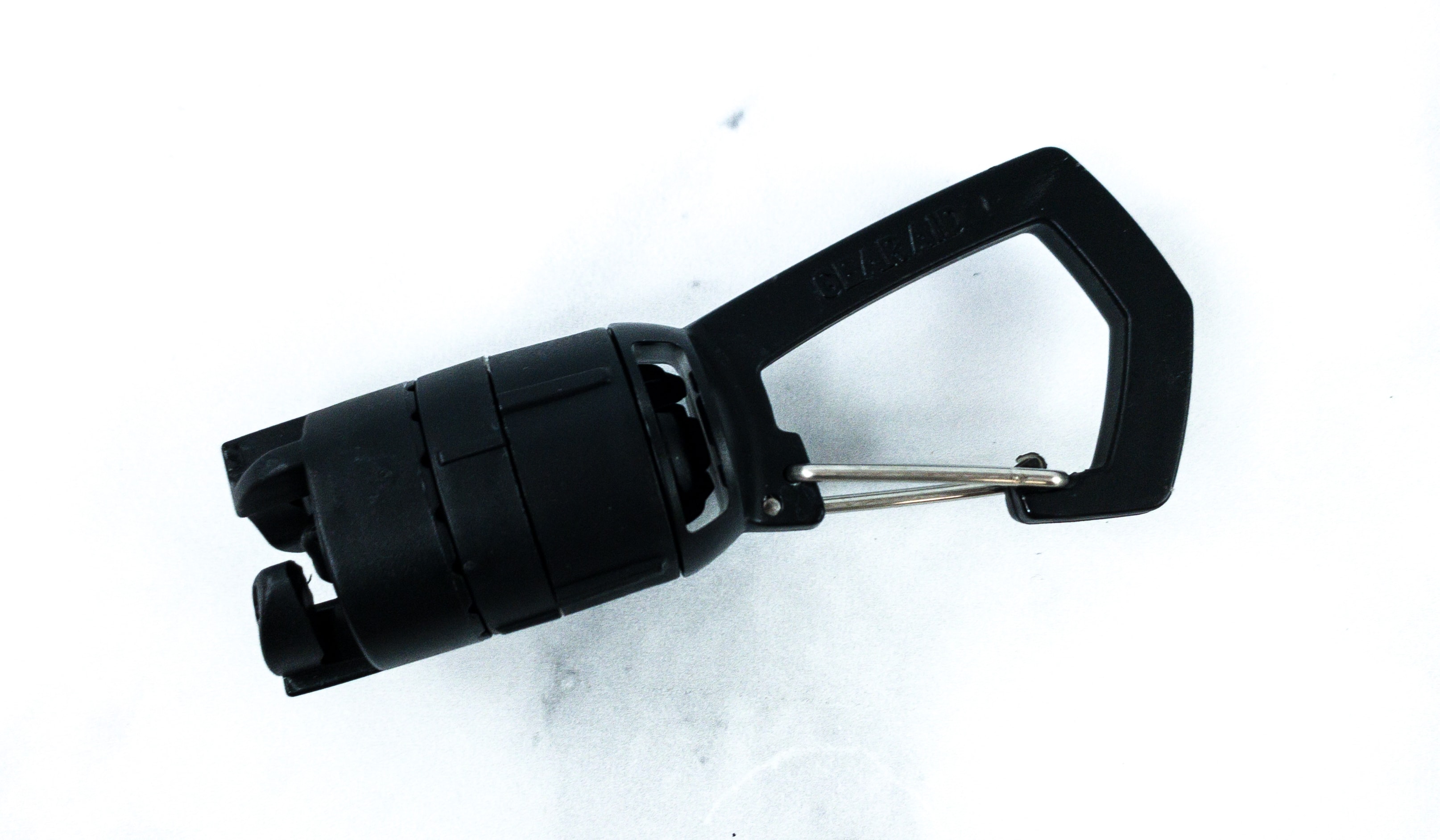 To use. simply attach it to your paracord, twist the body to lock, and put your gear on it. It has a maximum weight capacity of 25 lbs., heavy enough to carry your backpack and other gears.
Nomadik has been quite consistent in sending innovative and useful items that are essential for any outdoor adventure. It's simply the ultimate subscription box for the adventurous people. I love all the items we got in this month's box, especially the foldable water container and the duffel bag. They're both flexible, easy to store, and ideal to bring on quick trips. This subscription surely knows what outdoor enthusiasts need! I'm definitely looking forward to discovering more outdoor tools and accessories.
What did you think of Nomadik?