MorpheMe is a monthly makeup brush subscription that promises at least $30 worth of Morphe brushes each month for only $19.99. This is a great way to quickly build up your brush collection! You can sign up for a 1, 6, or 12-month subscription and all subscriptions automatically renew until you cancel.
DEAL: Use this link to get a free brush with any MorpheMe subscription plan. You'll also save $10 on a 6-month plan or get a free month ($20) with an annual subscription!
The brushes are shipped inside a padded mailer.
The package also comes with an information card.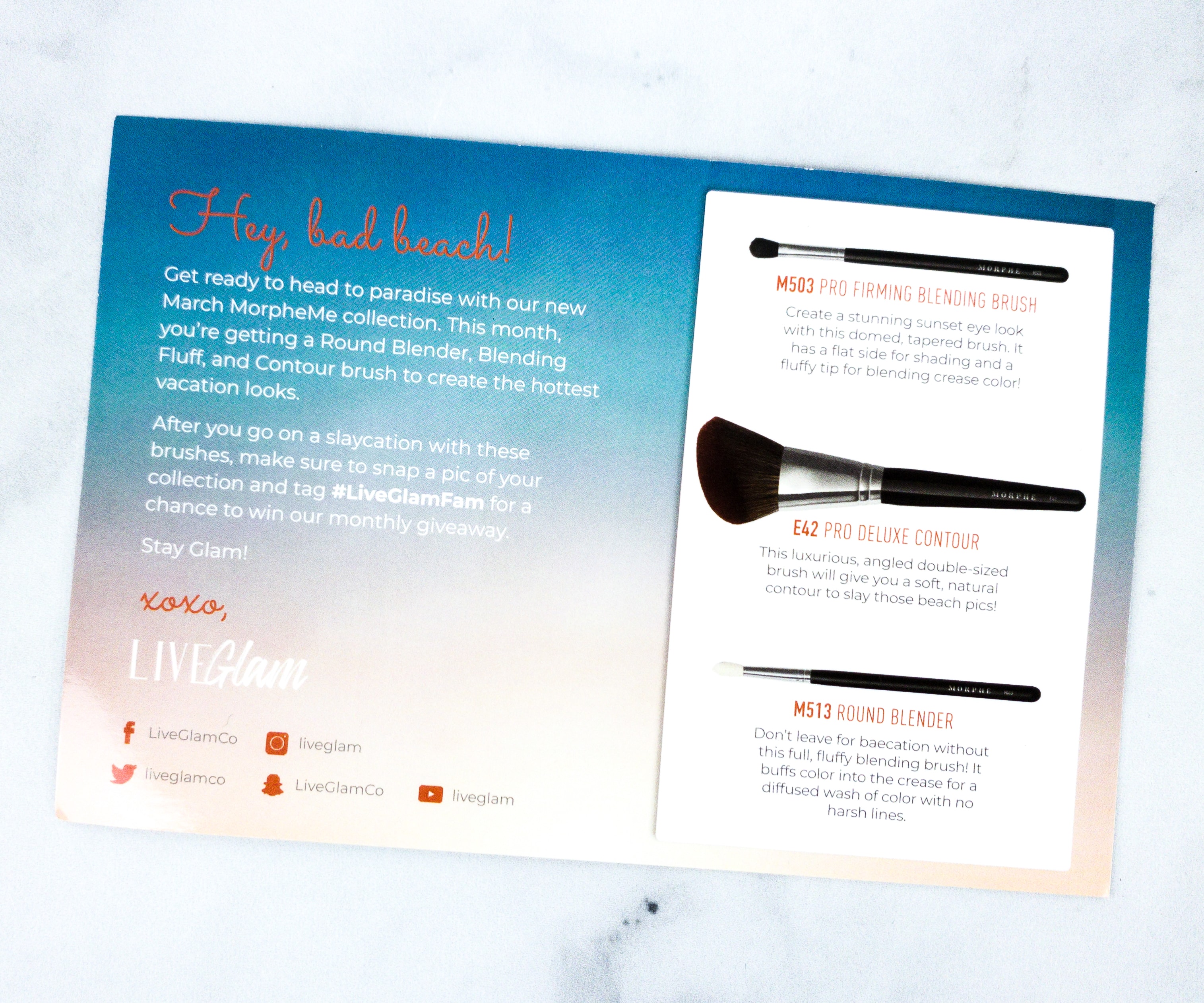 MorpheMe sends 3-7 brushes per month and they state that the total value will be at least $30. This month's theme is Staycation.
There's also a short message from LiveGlam. It also showed which brushes were in this shipment and featured a hint about using them but you have to go to their website for the full details. LiveGlam also puts out a monthly video on their blog that shows different ways you can use your monthly brushes. They are really good at demonstrating that each brush can have multiple uses.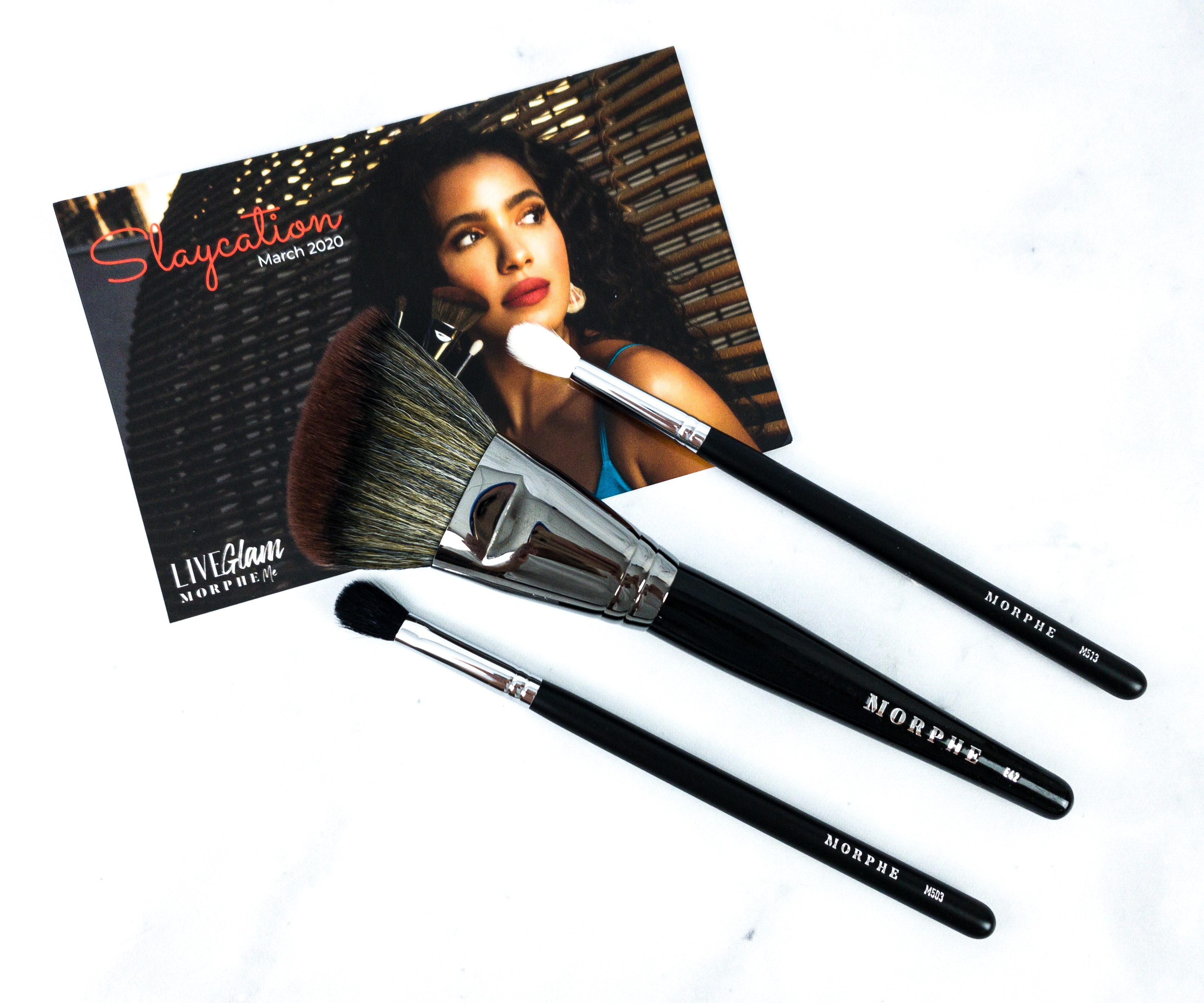 A full view of everything from this box! All the brushes this month have a black handle and silver-colored details!
M503 Pro Firming Blending Brush ($7) This small blending brush works like magic! The bristles are soft and very gentle on the skin. That's very important especially for eye brushes.
The flat part of the brush can be used to pick up and apply the product, then use the fluffy tip to blend it to perfection!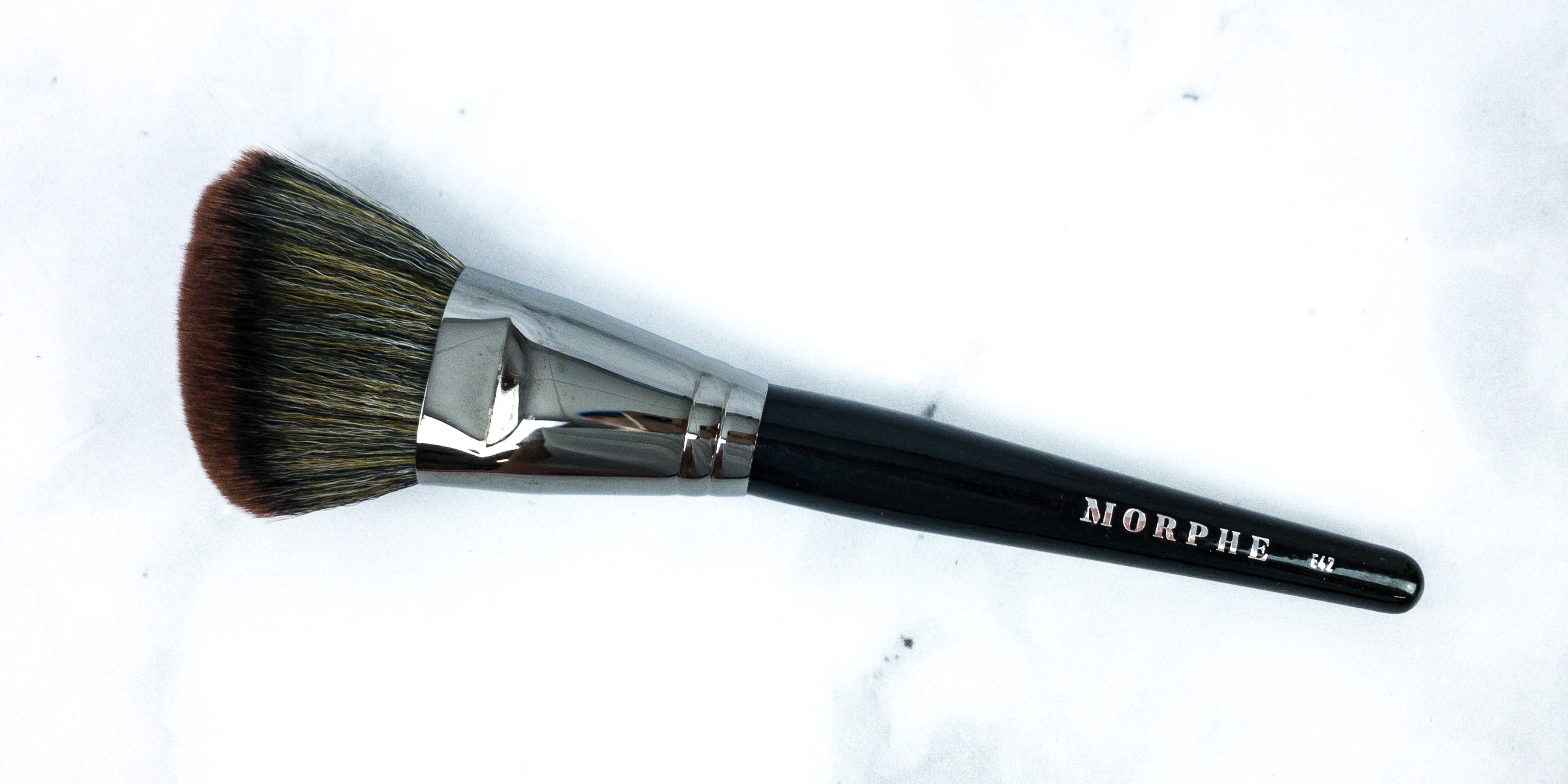 E42 Pro Deluxe Contour ($18) I love this! It's the perfect contour brush! The angled bristles make it easier to apply the product on the crevices of the face.
The bristles are also soft, making it really effortless to blend the product in, so my makeup looks more natural! I l really prefer angled contour brushes because I find that they're more convenient to use for bronzing and contouring.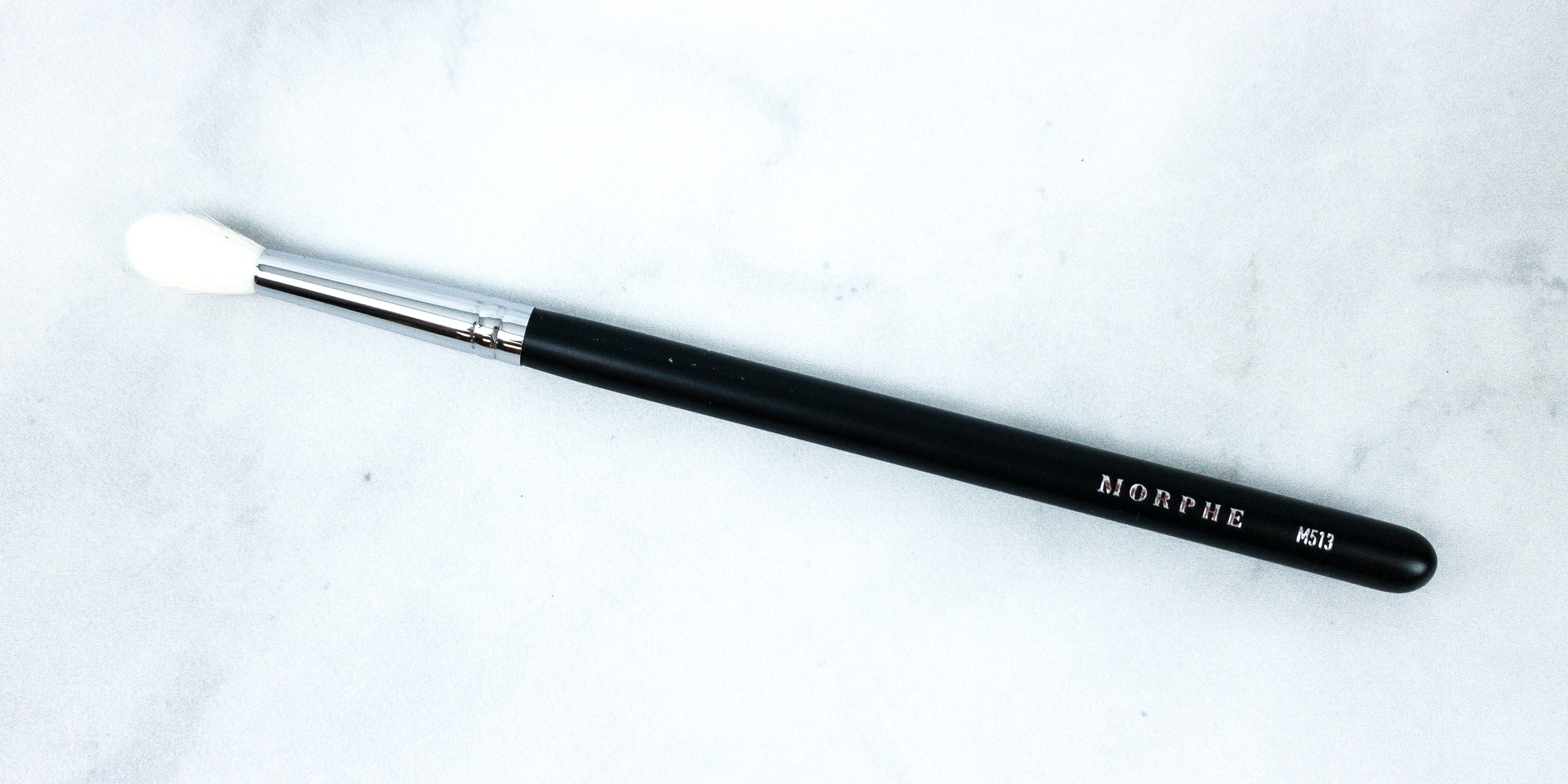 M513 Round Blender ($7) Another awesome brush to add to my collection! This one is really fluffy and blends like a dream!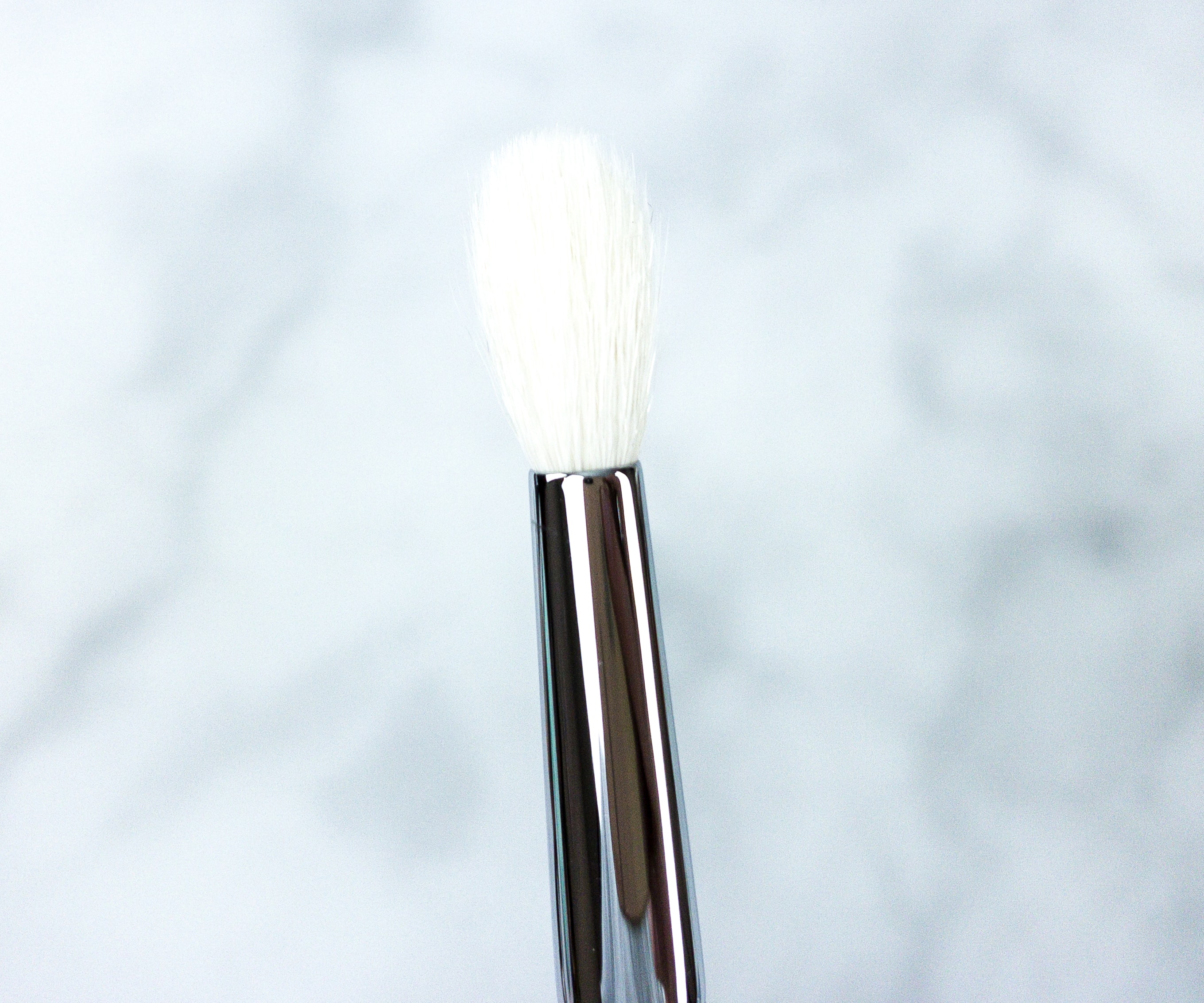 It's a great brush to blend in the crease because it's so fluffy that it diffuses the product more evenly! I also like that the bristles are white because I can easily see how much product I've picked up and control the amount I need to use!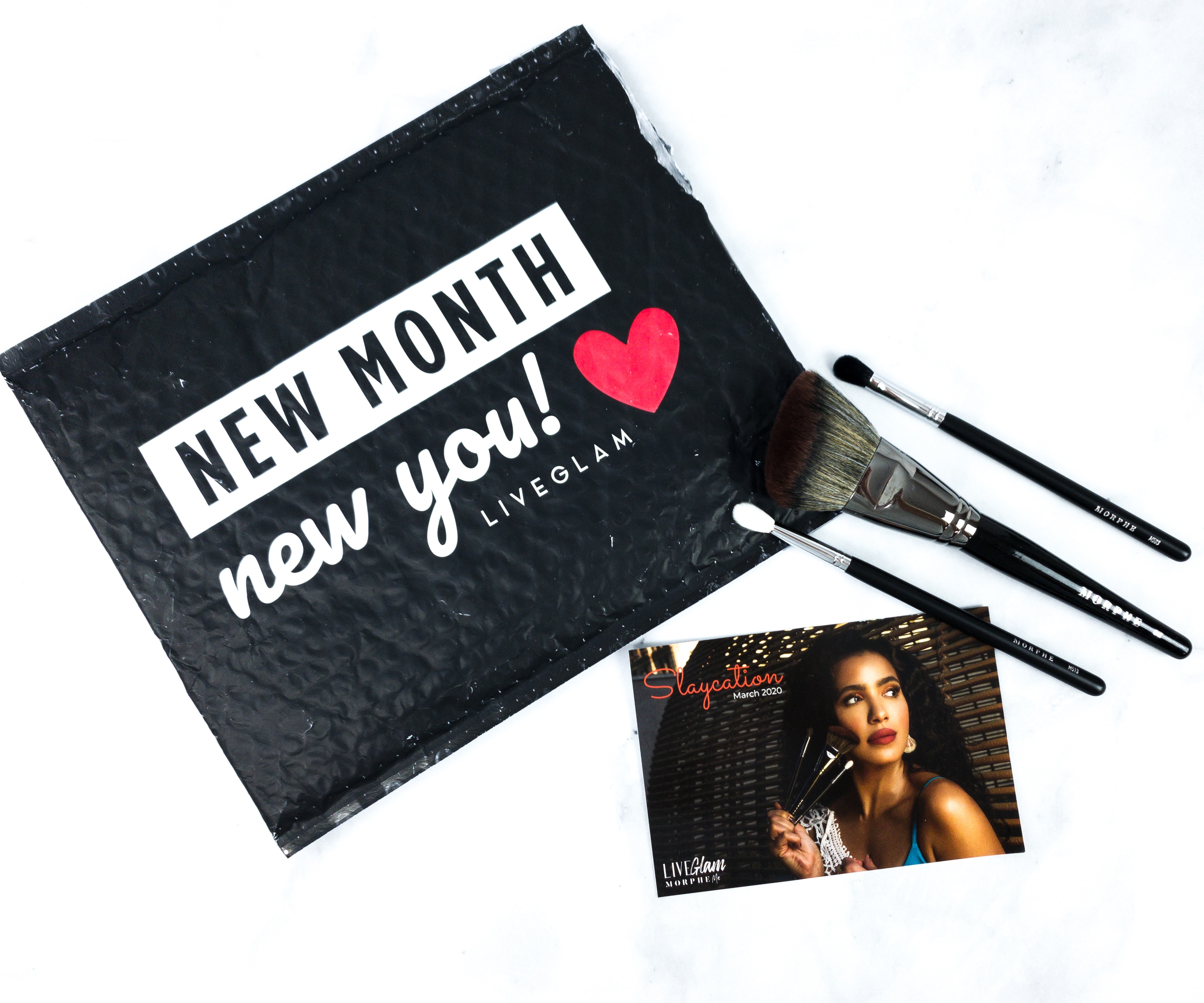 Thank you for another month of amazing brushes, MorpheMe!
Everything in this month's box was great! I honestly can't say that I have a specific favorite because all of them are very usable, even for every day! The two eye brushes included in this box works like magic when blending. I'm super happy with my loot this month. MorpheMe is truly a great way to build up your brush collection whether you're a professional make up artist or simply a makeup enthusiast!
What do you think of MorpheMe brushes?