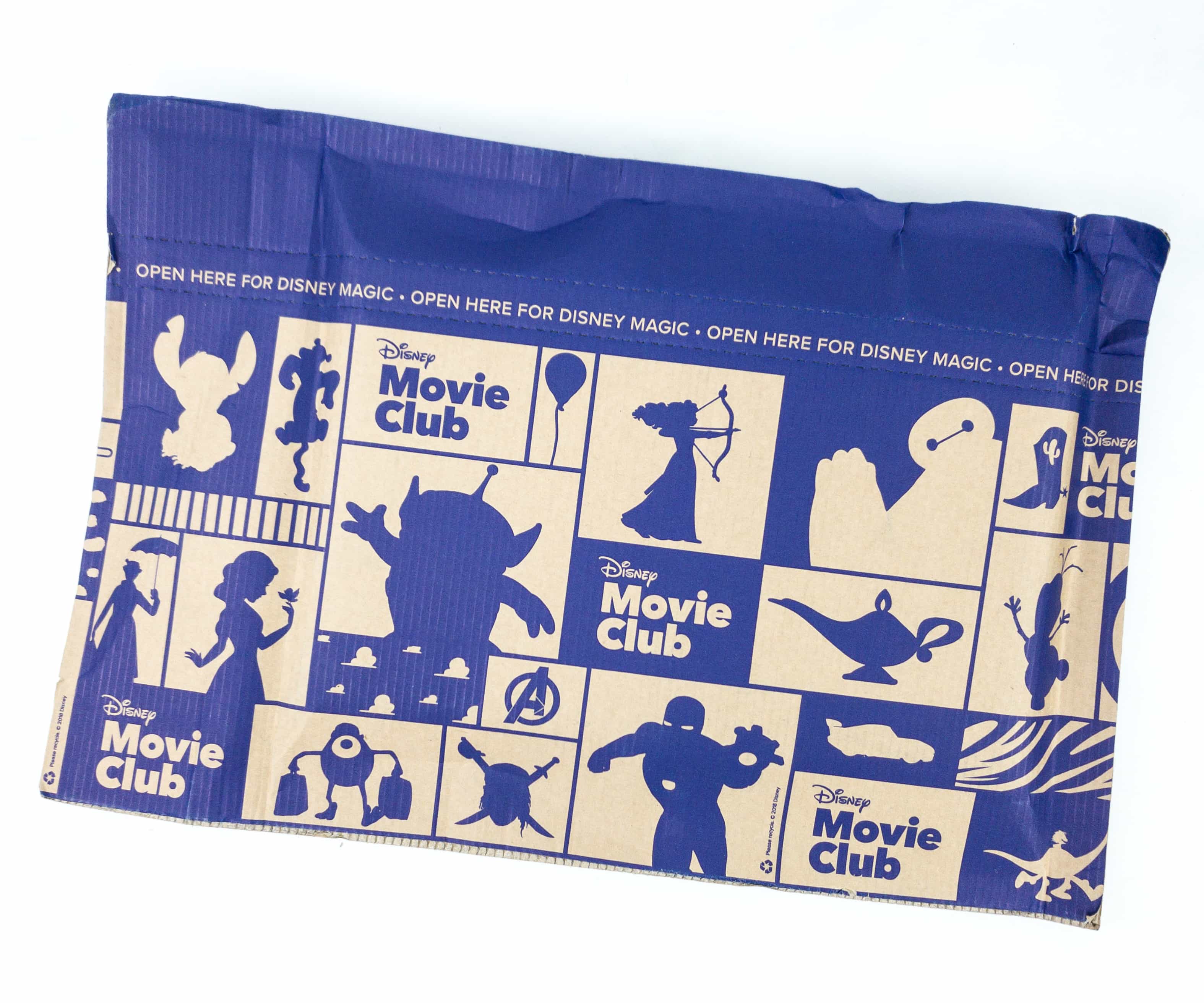 Disney Movie Club delivers the latest (and most-loved classic) Disney Movies for you to build your ultimate Disney Movie library. When you sign up for the trial offer (see below for full details) you can get 4 movies for $1 shipped. Not just Disney you can also get Pixar and Marvel Studios!
The way this subscription works is that you'll get a featured movie title offer that you can accept or decline. If you forget to decline, it will be sent automatically. Just like pick or skip in other subscriptions. Some months have 2 featured titles, and that's why we have 2 reviews this month!
DEAL: Get 4 movies for only $1! The deal applies automatically, just VISIT AND SUBSCRIBE. Terms & conditions apply. In order to fulfill your Club purchase commitment, you'll need to buy 5 movies at full price.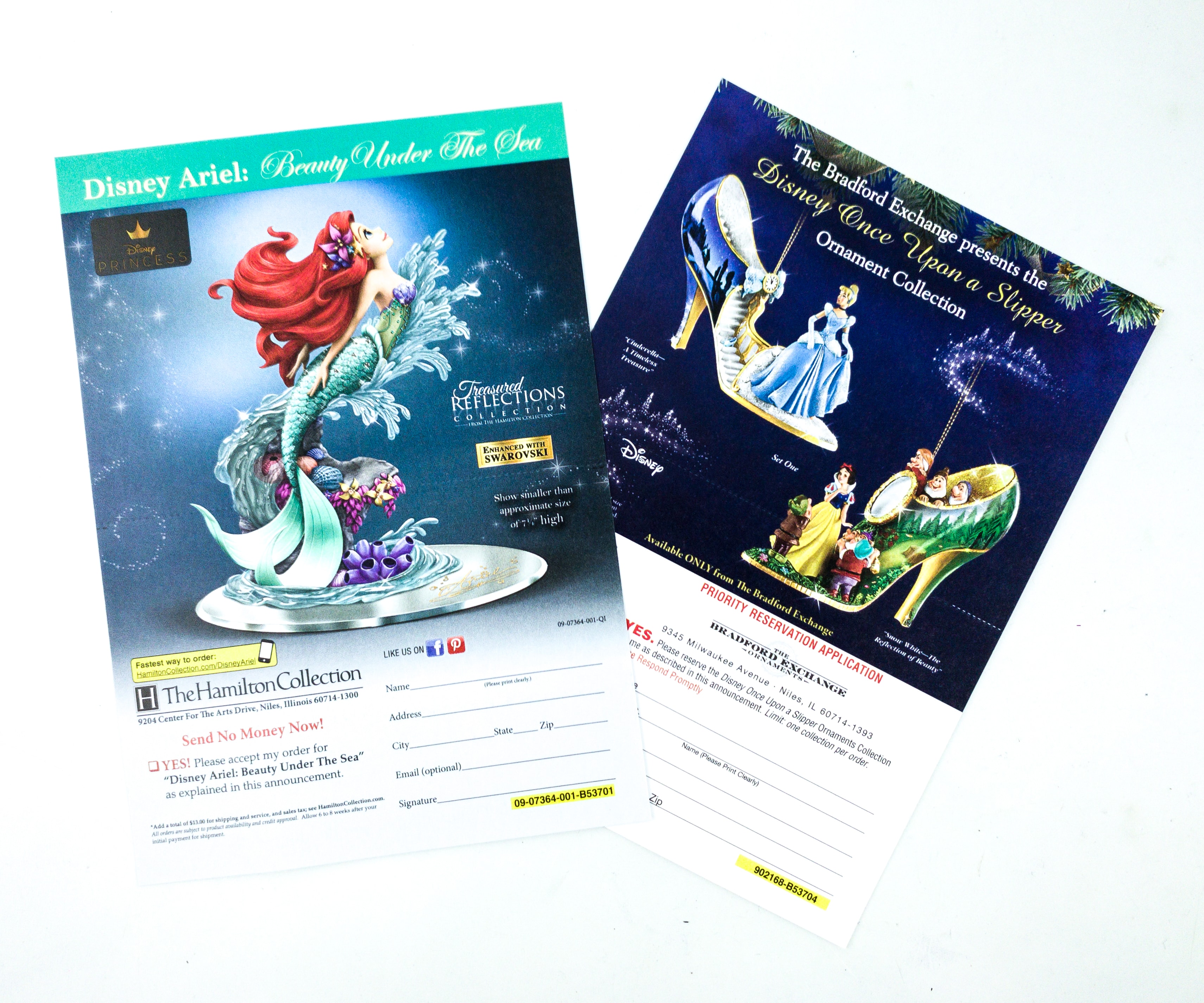 Members can get original Disney movies and licensed Disney merchandise with exclusive promos and discounts. There are other members-only perks as well.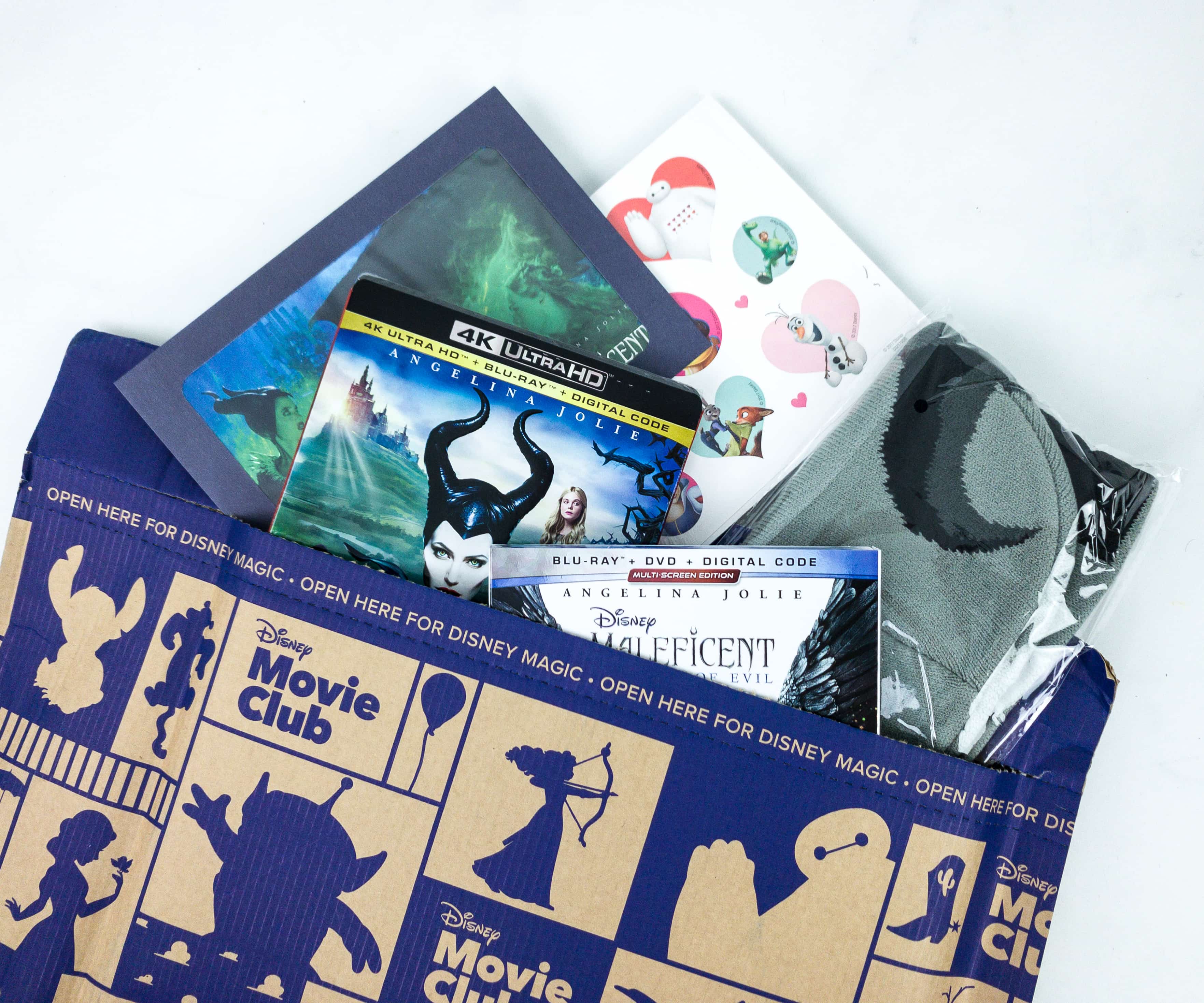 The package is jampacked!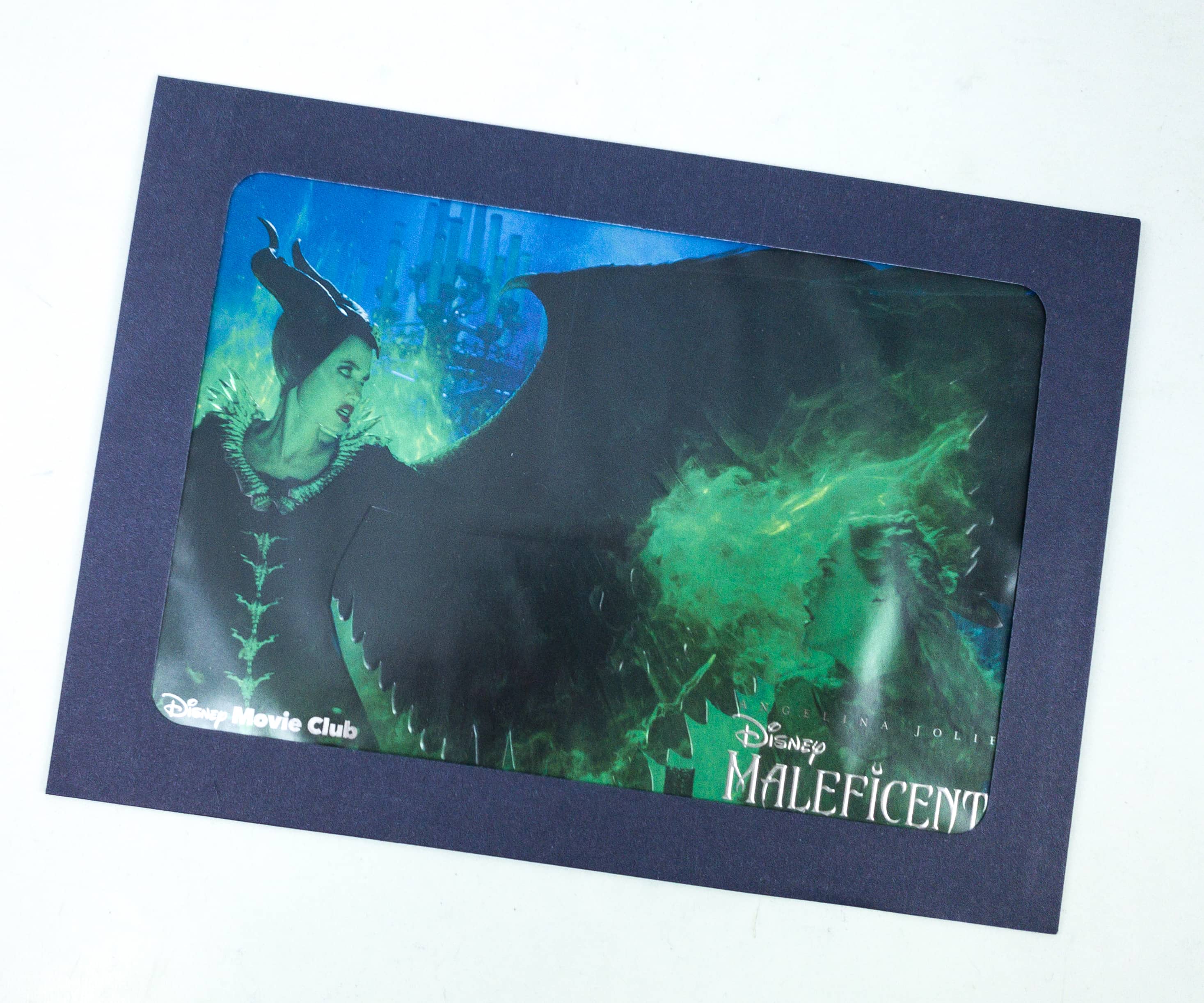 Also, it's been a while since I saw this item included. It's a lithograph and this time it features Maleficent!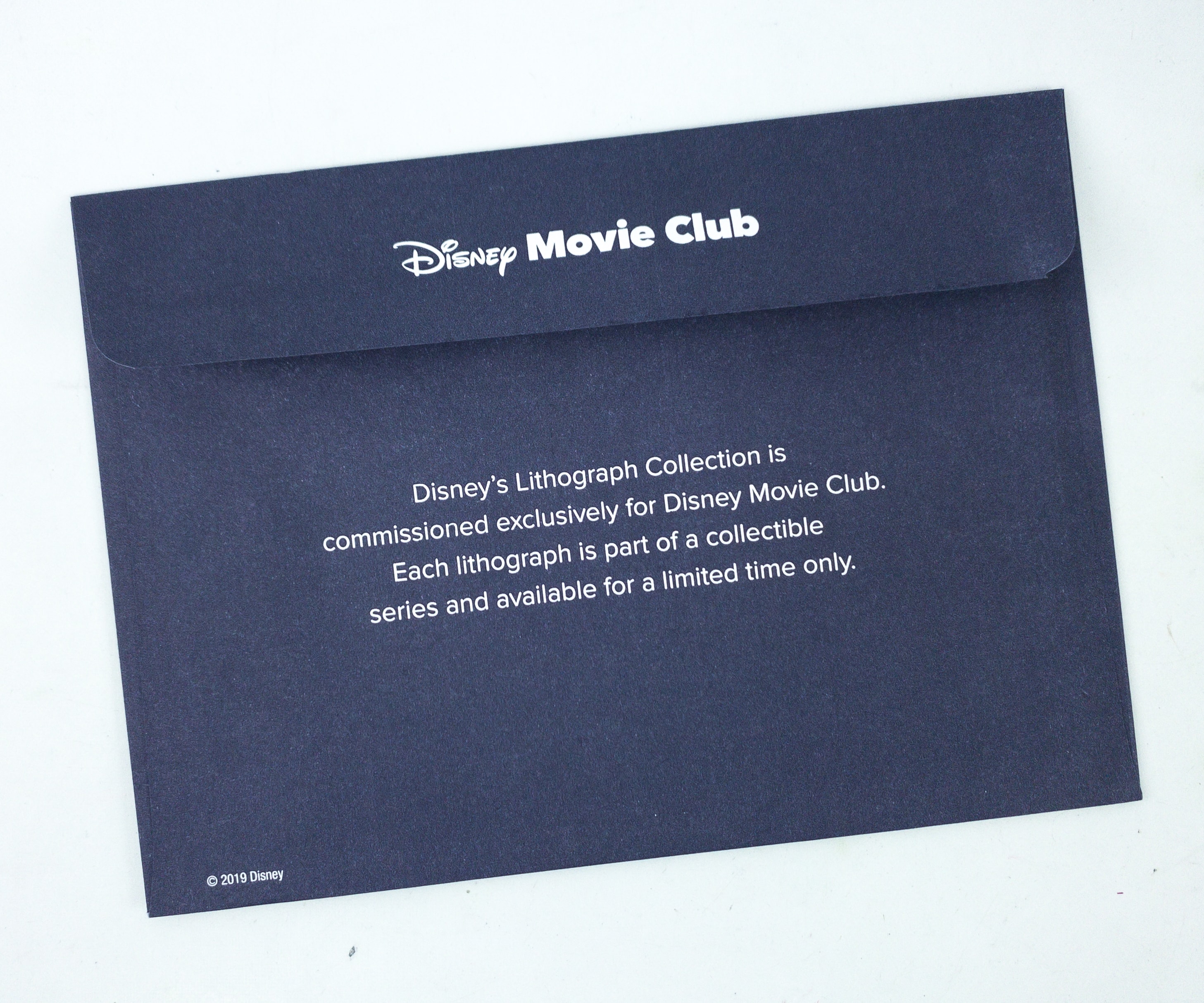 The lithograph is placed inside a blue window envelope! Each lithograph is an art piece and a part of a collectible series. It is available for a limited time only.
Maleficent is not the only character who's in the picture. Aurora is also present in it!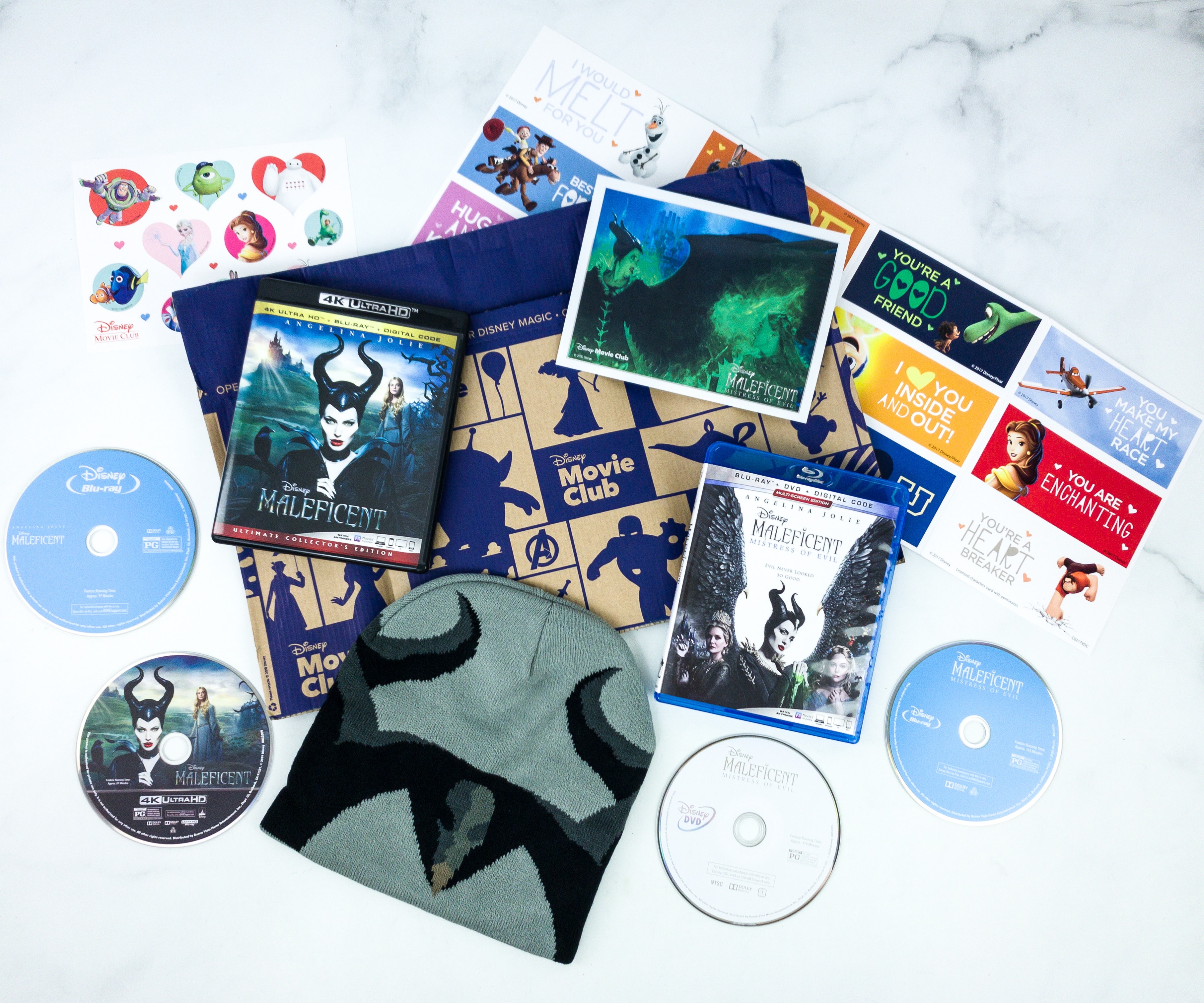 Everything in our package!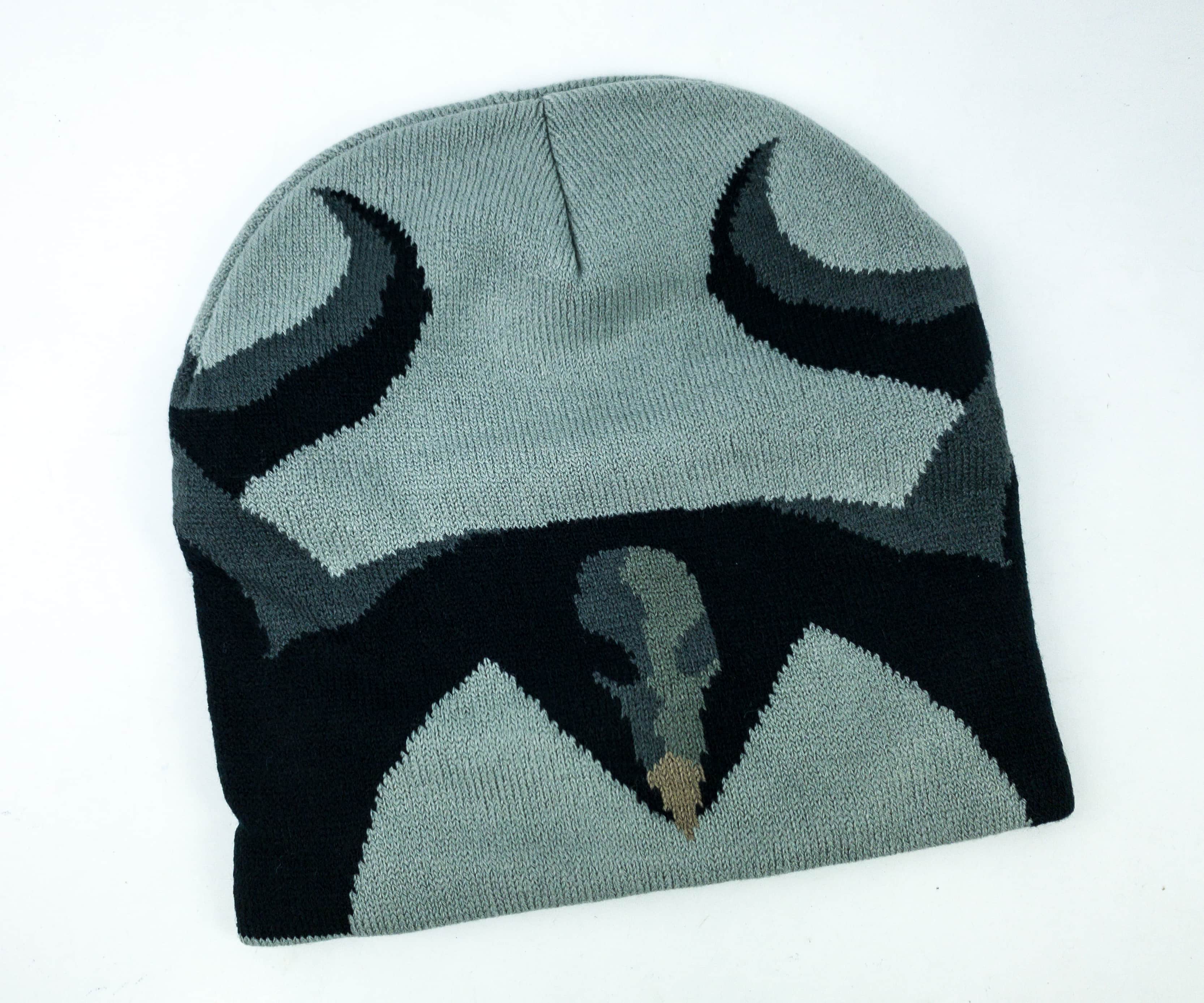 Maleficent Beanie. The beanie is perfect for the cold weather, and even for a costume party. It features Maleficent's popular horns!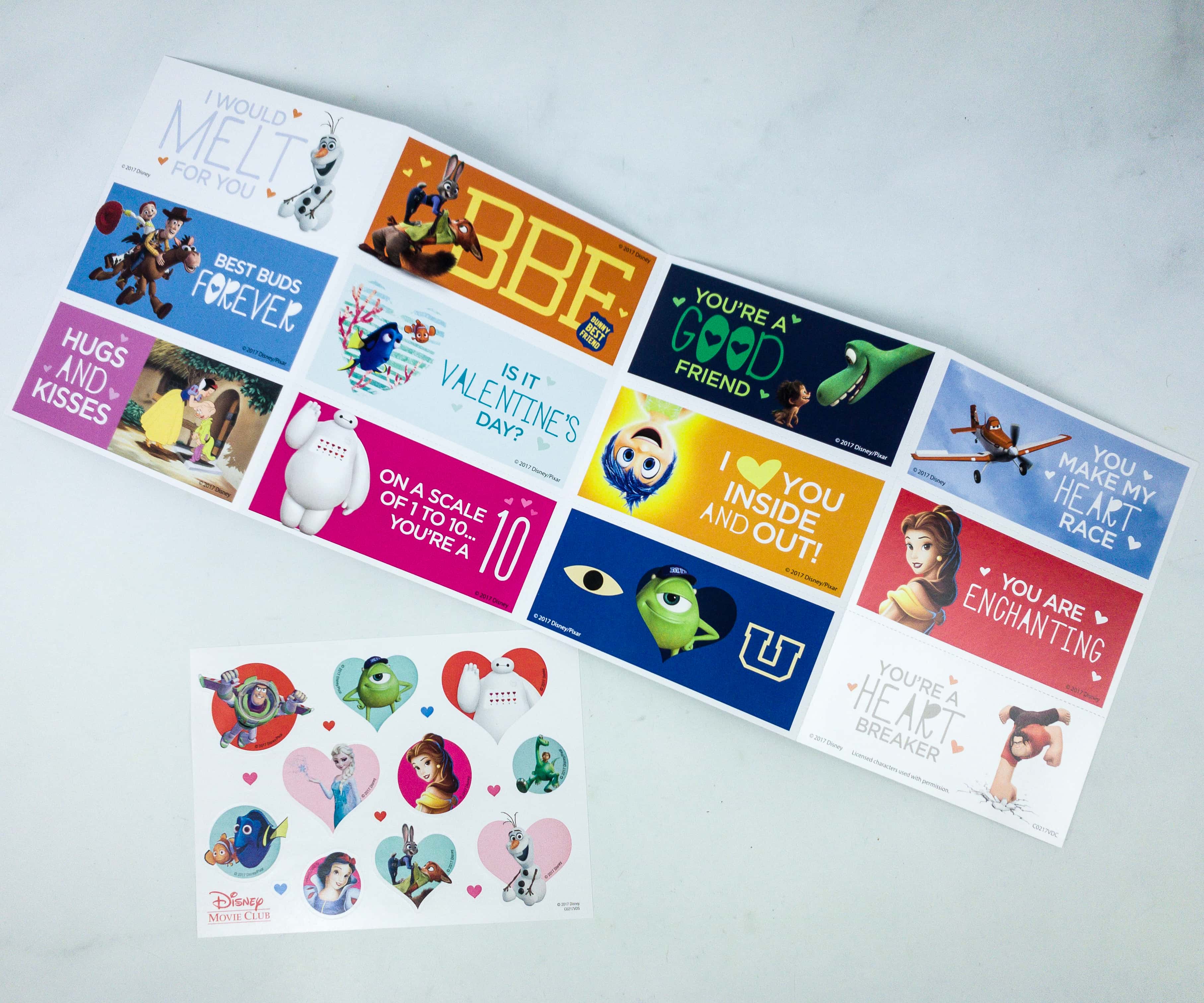 Stickers. The pack also included some cool movie stickers!
One sheet is dedicated to Valentine's Day, and there are gift tags as well!
Maleficent In 4K Ultra HD Blu Ray ($10.39)
Maleficent is a kind-hearted fairy, who is deceived by the love of her life, Stefan. Soon, she places a curse on his daughter, Aurora, in order to attain justice.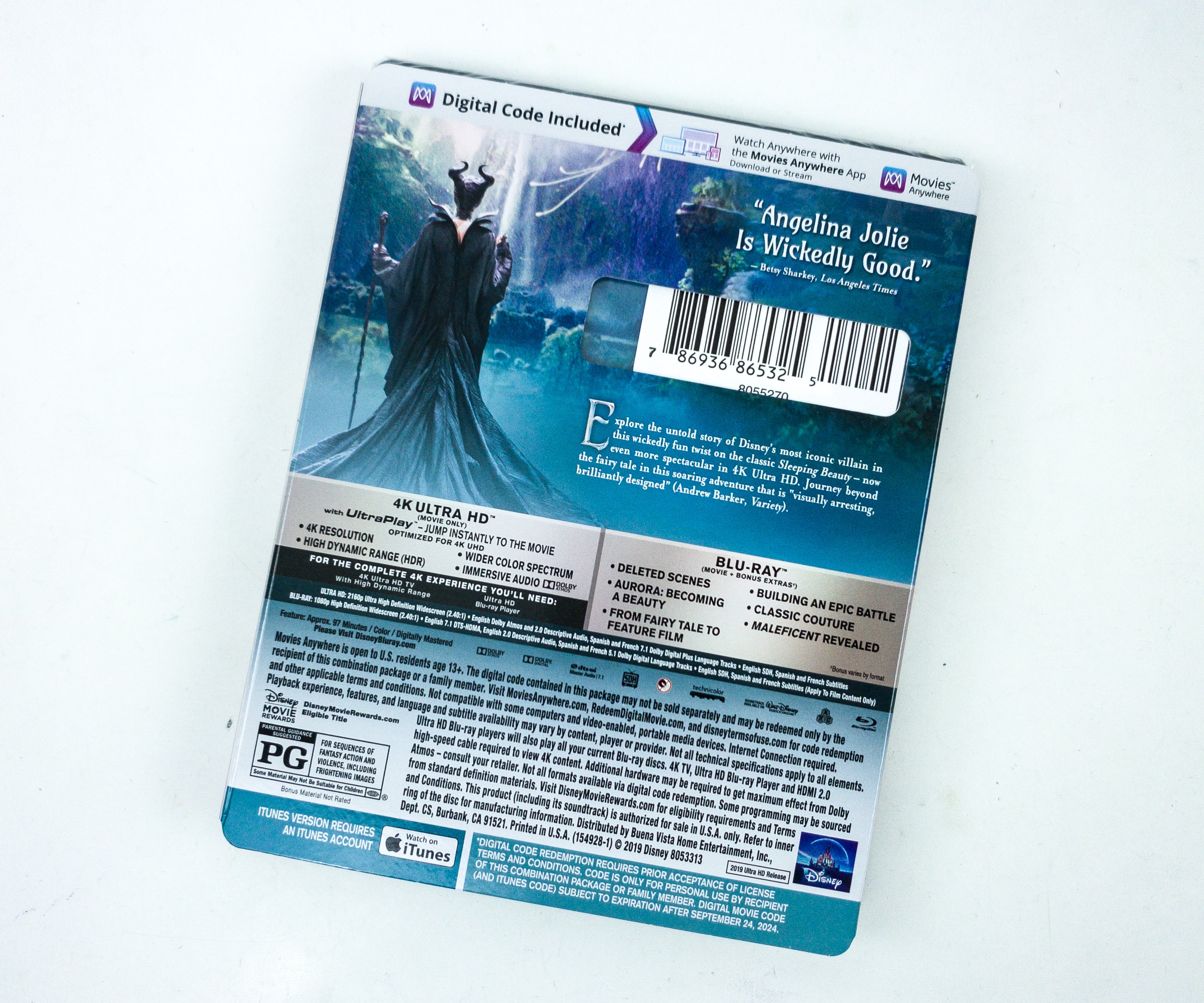 The 4K Ultra HD disc is a movie only disc, while the Blu-ray includes all the bonus extras like deleted scenes, and special features like Aurora: Becoming A Beauty, From Fairy Tale to Feature Film, Building An Epic Battle, Classic Couture, and Maleficent Revealed!
One thing that we're happy about this pack is that there's an included redeemable code so we can play the movie in any of our gadgets, anytime and anywhere!
Maleficent Mistress Of Evil Blu-Ray DVD ($24.96)
Maleficent travels to a grand old castle to celebrate young Aurora's upcoming wedding to Prince Phillip. While there, she meets Aurora's future mother-in-law — a conniving queen who hatches a devious plot to destroy the land's fairies. Hoping to stop her, Maleficent joins forces with a seasoned warrior and a group of outcasts to battle the queen and her powerful army.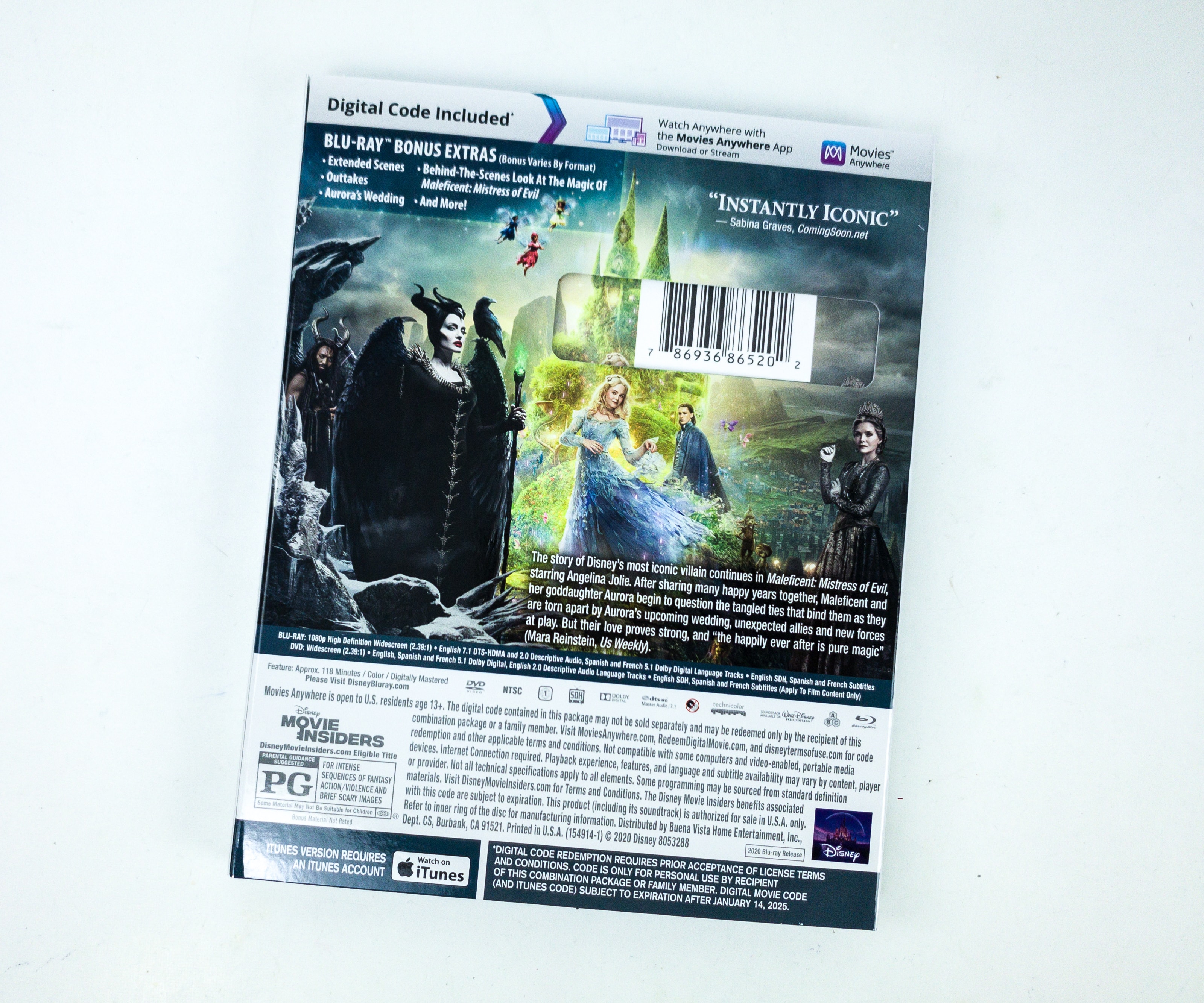 It's cool that we got the sequel to the movie as well! Hooray! We're really excited to see this one!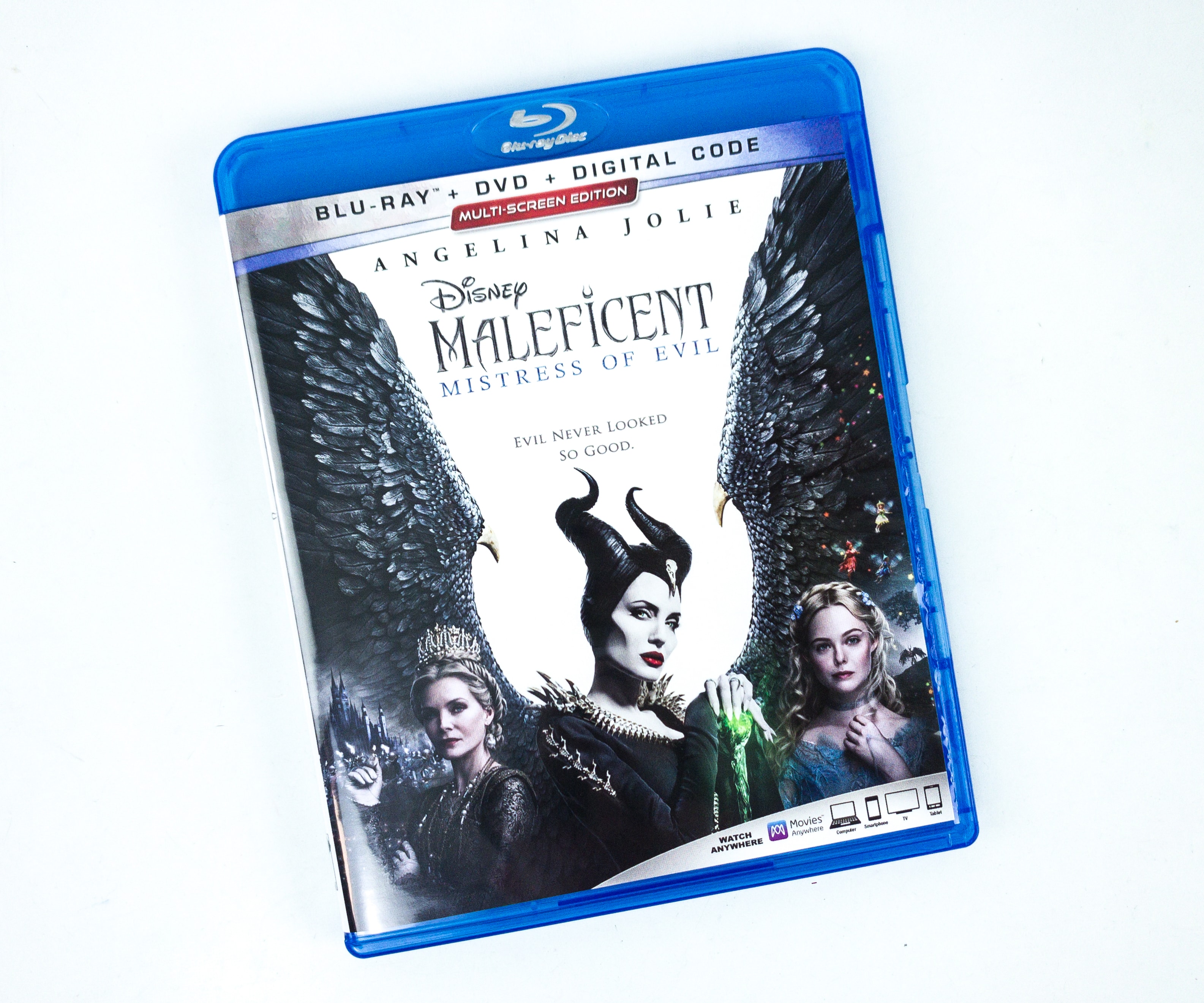 After the first film, we all wondered what happens to Maleficent and Aurora, and if Aurora will get her happily-ever-after. Reading the sequel's synopsis, we are all excited to know what else can Maleficent do for her love of her "Beastie," and how will she save the land's fairies from the evil plans of Aurora's future mother-in-law.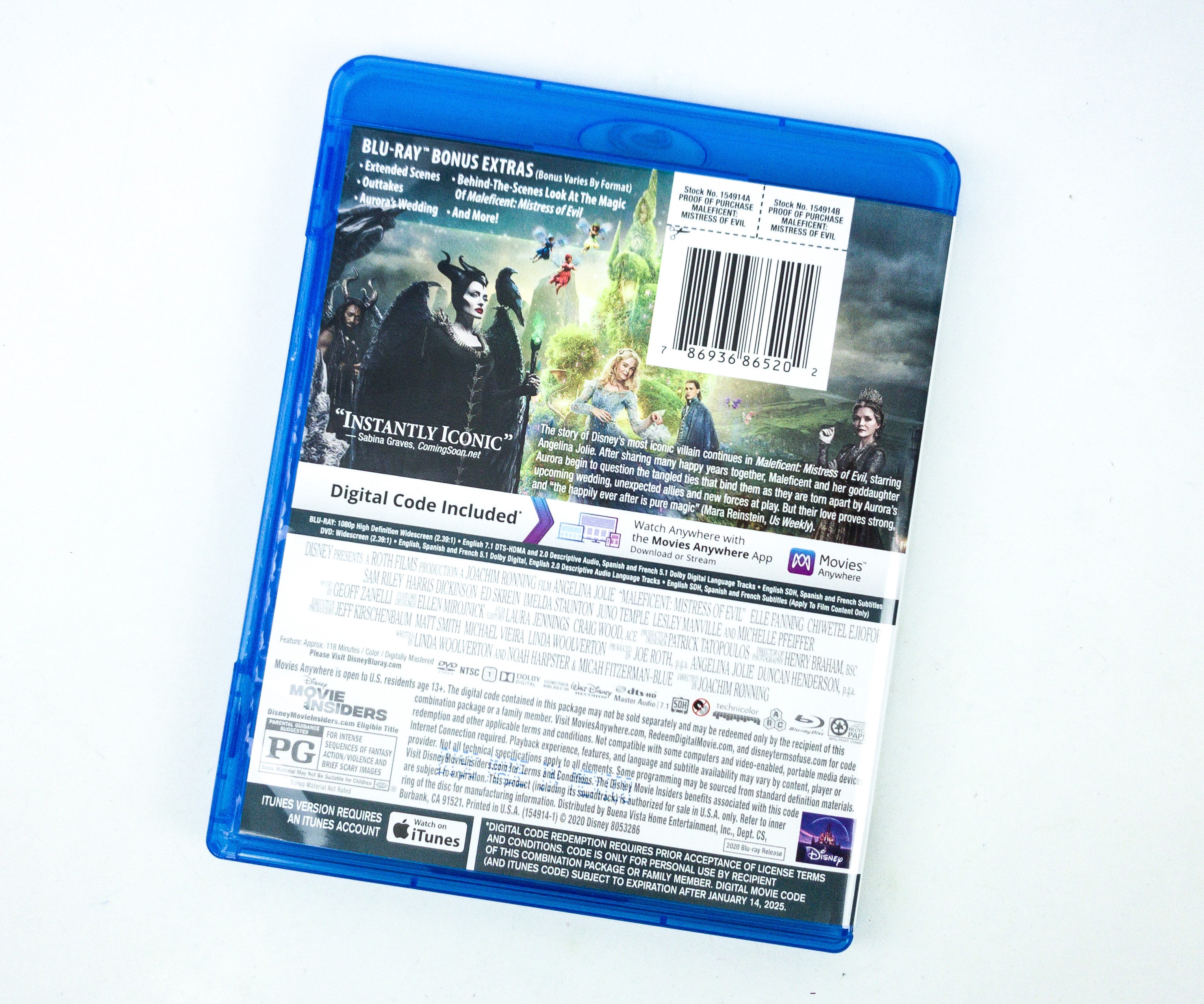 The Blu-ray includes special bonuses like extended scenes, outtakes, Aurora's wedding, BTS look at the magic of Maleficent, and more!
Also, this one included a redeemable code that we can play in our gadgets. It's nice to have a digital movie code so we can pass the time by watching movies on our tablets, phones, or even computers!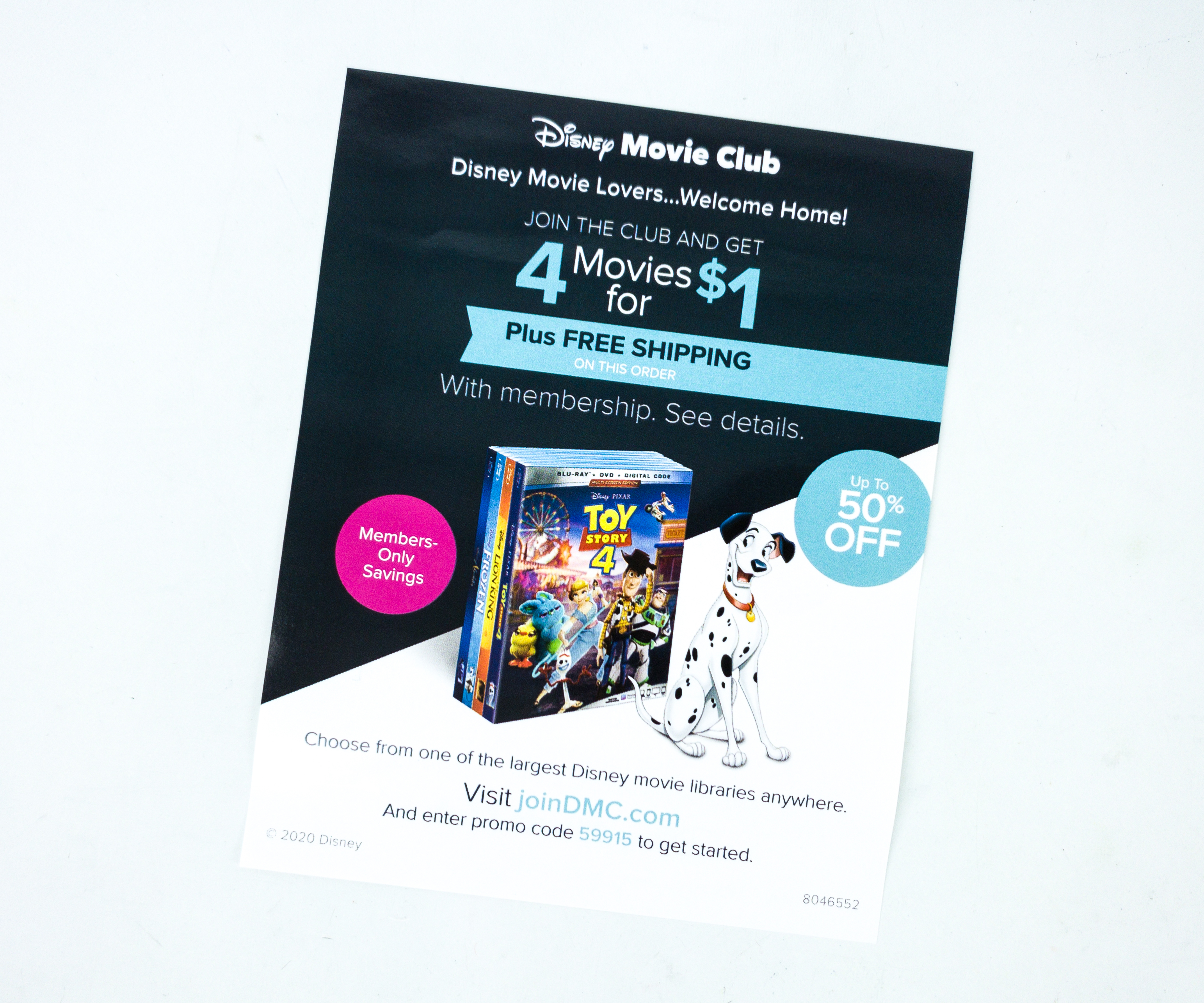 Disney Movie Club also offers the promo 4 movies for $1!
Here's a tip if you want to save some bucks – you can skip months and then go back and grab previous titles when you're ready! One of the awesome perks of members is that they can get add-on titles at 60% off the original price!
Maleficent is such a nice movie that we all enjoyed. It's the back story of a supposed-to-be villain in the tale, but it turned out that there were reasons why she had to be like that. We love the first movie's ending, and we were so thrilled that we got the second movie as well. I mean, we had to know if Aurora got her happily ever after, and how did Maleficent end up! These are good movies to watch for the coming Valentine's Day as well!
What do you think about this month's movie picks?