Blue Bottle Coffee is a coffee subscription with multiple options to suit your coffee needs. You can choose from blends, single origins, or even espresso and they are roasted and shipped within 48 hours of ordering! You can order a half, standard, double, or triple sized bag of beans. The prices vary a bit depending on your coffee selections – my December coffee was $15 + $5 flat-rate shipping.
DEAL: Get a free trial when you use this link, no coupon code needed!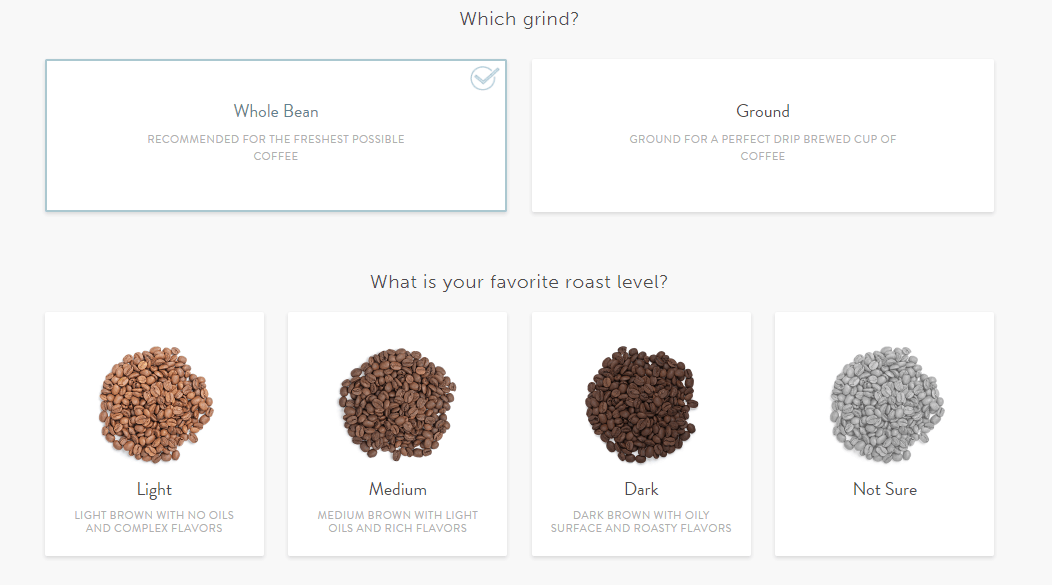 You can start by choosing what type of coffee  you want – ground or whole bean. Plus let them know what roast level you prefer, how you plan on preparing your coffee, do you drink it black or with additions, how much coffee you make at home, etc. There were 10 questions in all!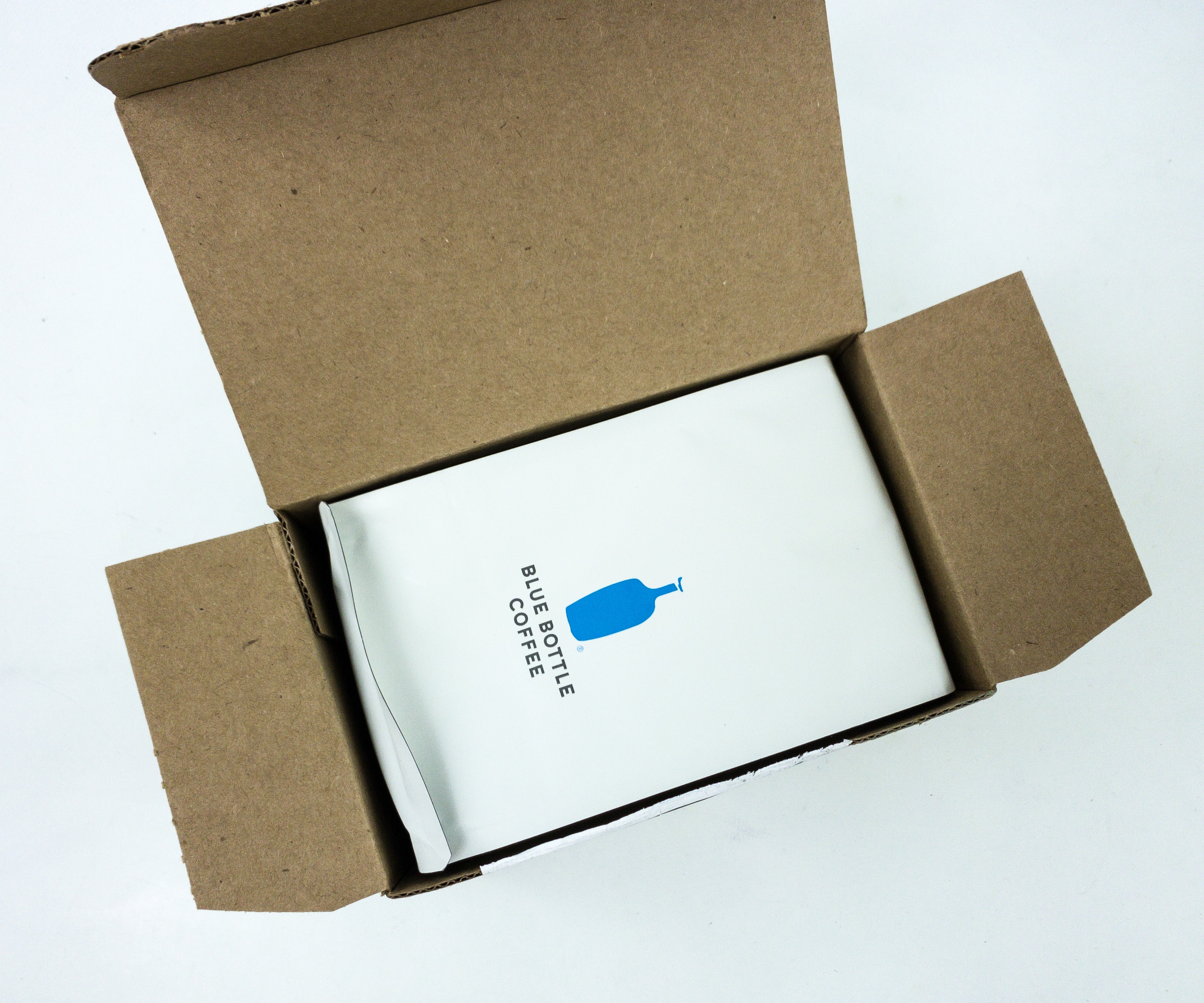 Subscribers can choose from among Origins, Blend, Espresso, or one of the 8 specialty subscriptions available, as well as change the frequency and amount of coffee to be received in each shipment.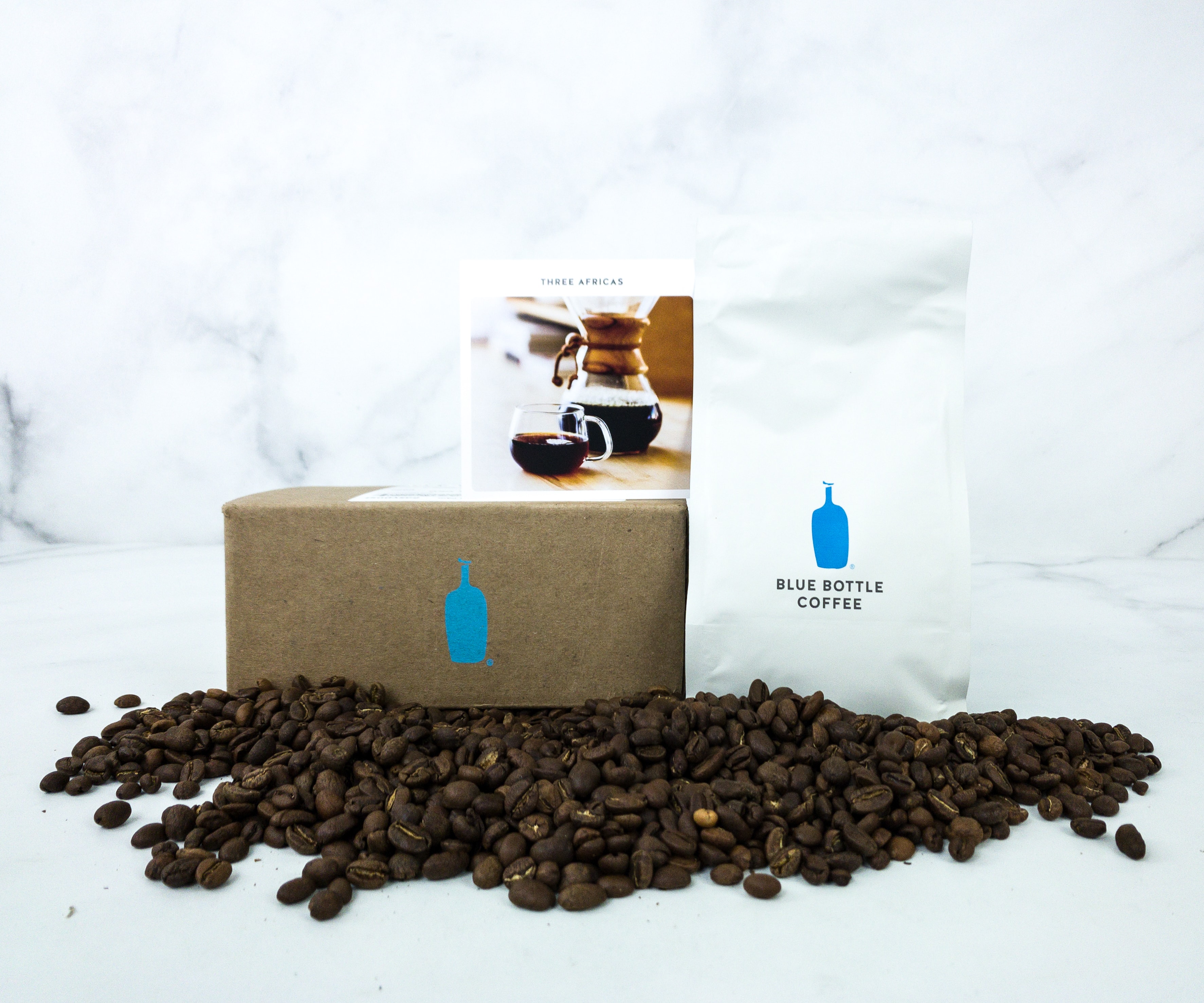 Everything in my January 2020 box!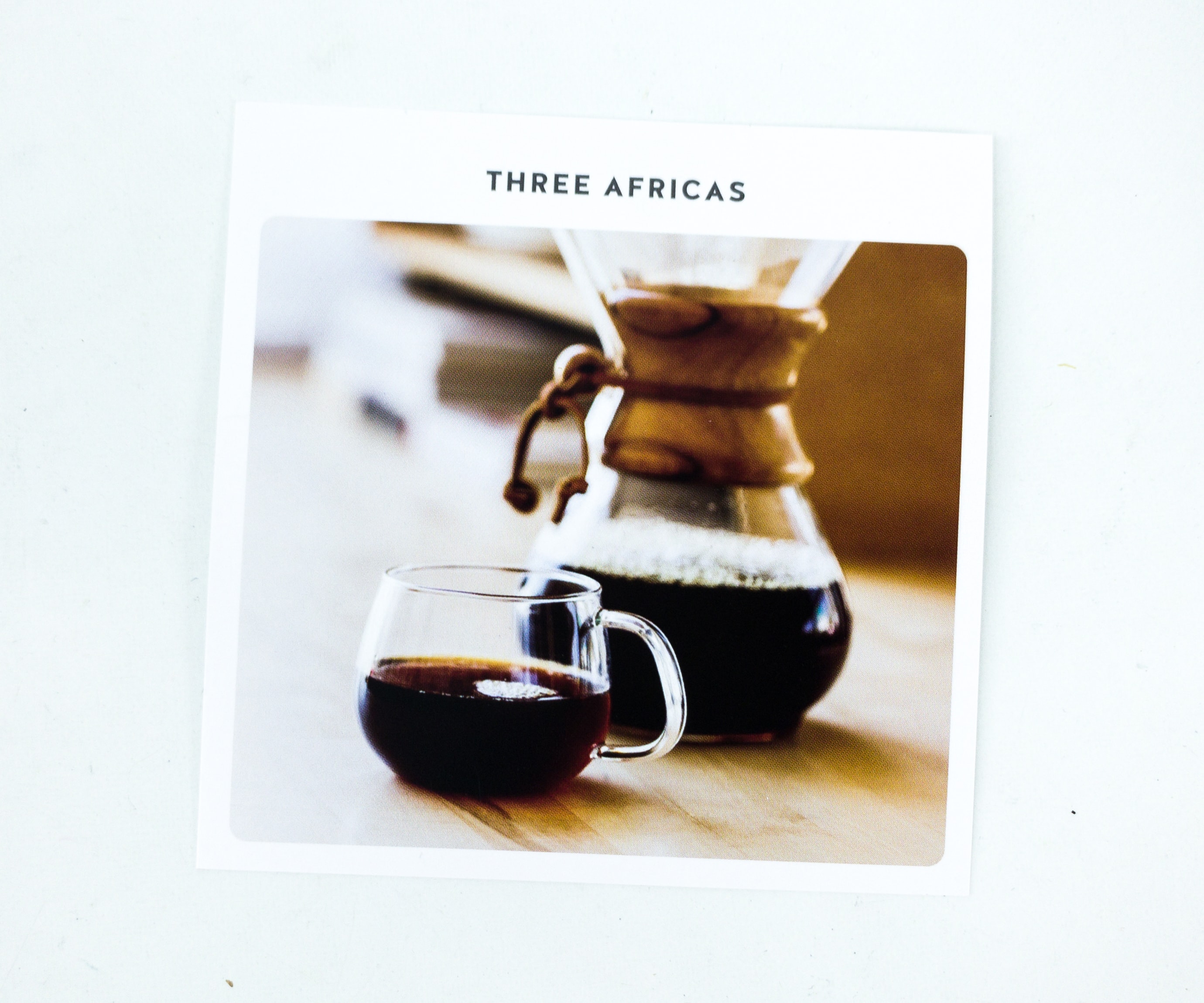 I received a card announcing my January coffee – Three Africas.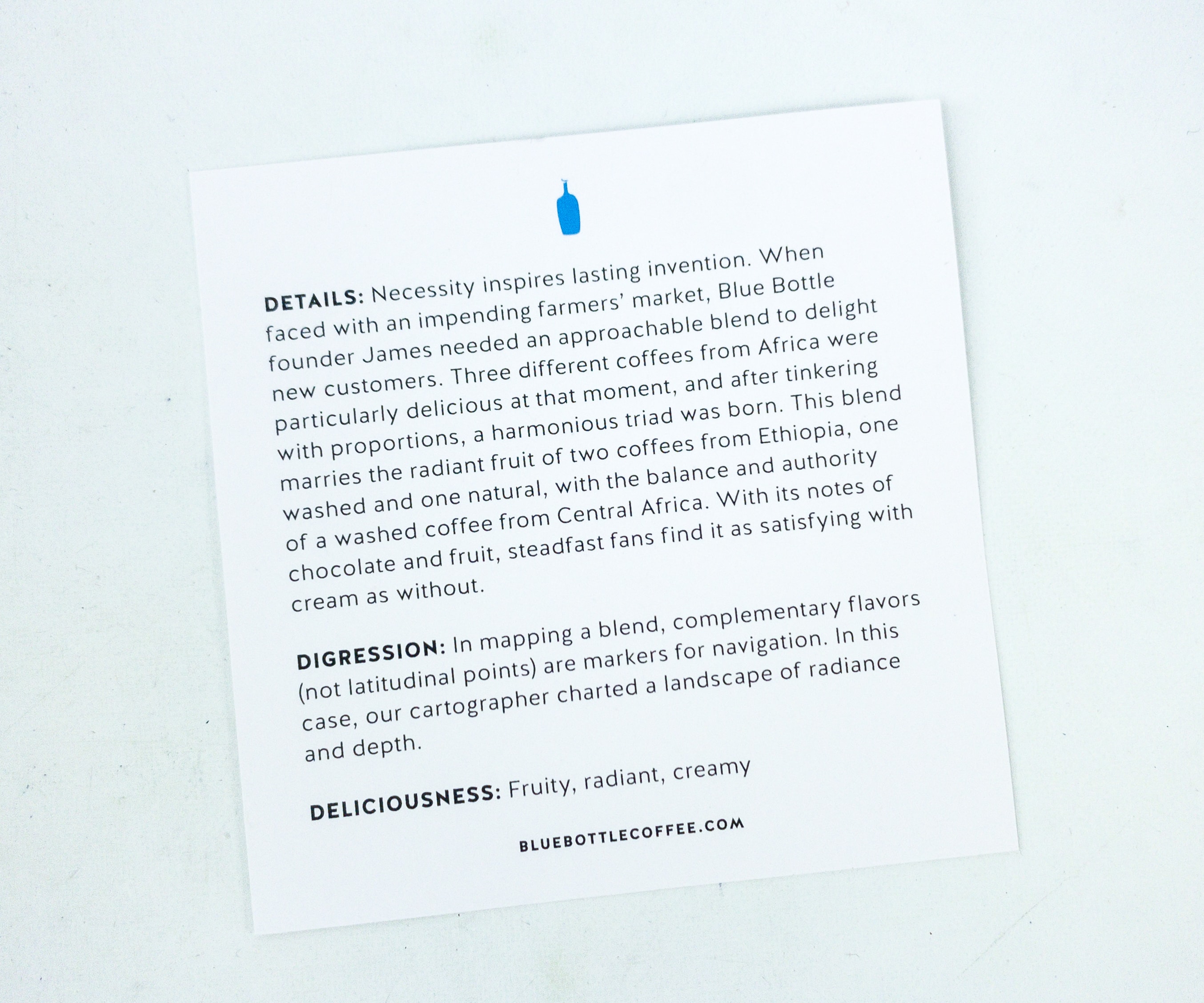 The back of the card features the tasting notes and brewing suggestions.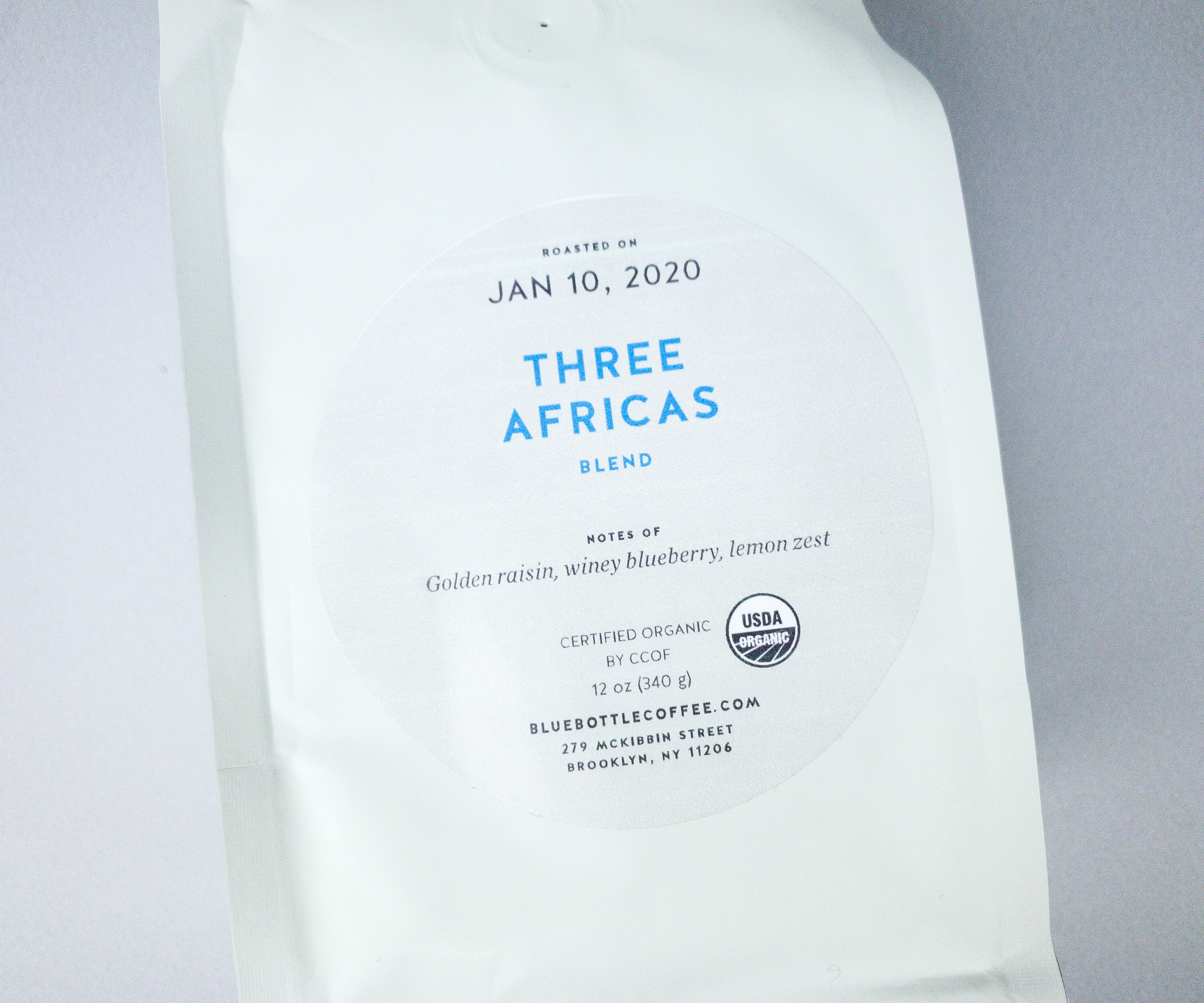 Blue Bottle Coffee Three Africas Blend ($17) This month's featured coffee is a combination of two radiant fruit coffees from Ethiopia, Yirgacheffe and Sidamo, and a washed coffee from Uganda of Central Africa.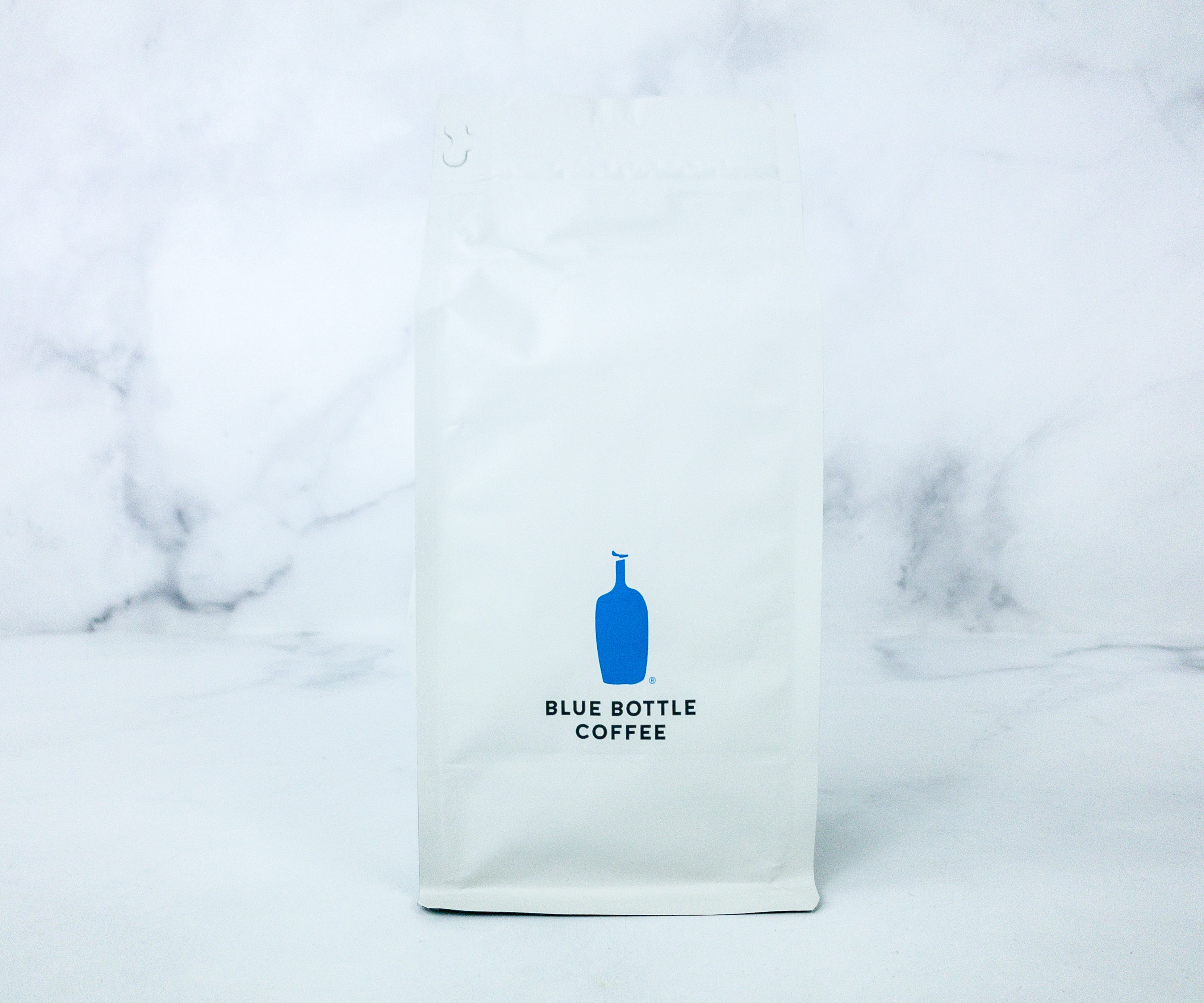 This bag of coffee from Blue Bottle comes in a resealable packaging, so you can maintain the freshness of the coffee beans for a longer period of time, even without moving them to another container.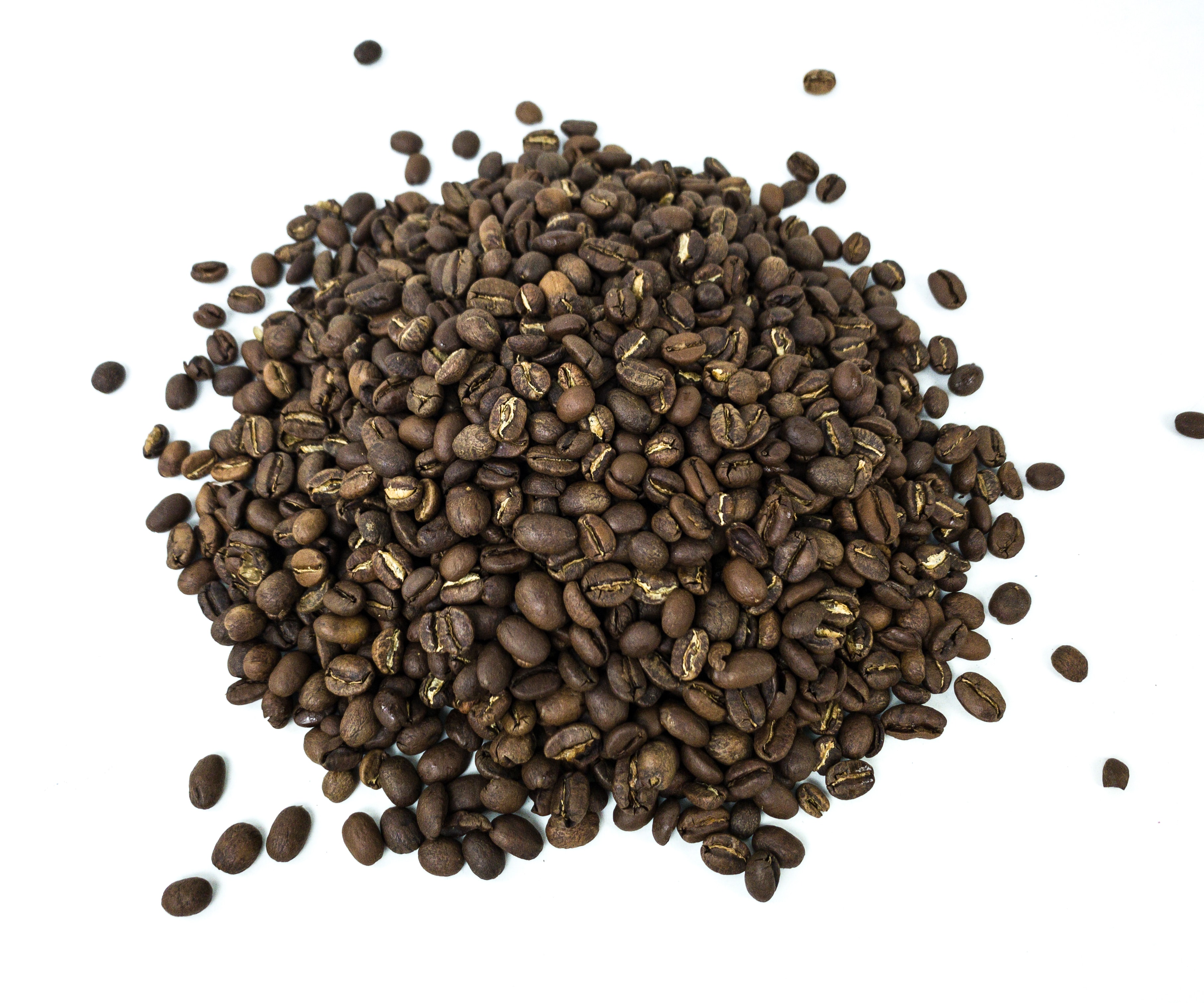 Inside the bag are perfectly roasted dark whole bean coffee that features a smooth texture and strong aromatic scent.
According to the info card, these beans are ideal for a variety of brewing methods such as: pour-over, French press, coffee maker, espresso, cold brew, and more!
This coffee blend has a very easy-to-like personality, fair complexity, good body, and a reasonable clean aftertaste.
Unlike any other ordinary coffee, Three Africas features complex notes of golden raisin, winey blueberry, and lemon zest flavor with a hint of bourbon whiskey, savory musk, and delicious rich finish. Definitely the perfect morning cup of coffee to start my day!
Blue Bottle Coffee never ceases to impress with their amazing selection of whole bean coffee. They have been consistent in sending out freshly roasted beans monthly. This month's coffee is truly a kind of its own, as it features a complex blend of flavors and distinct aromatic scent that makes a great mood setter. If you are a coffee lover like me, this subscription is a must-try!
Are you getting Blue Bottle Coffee?