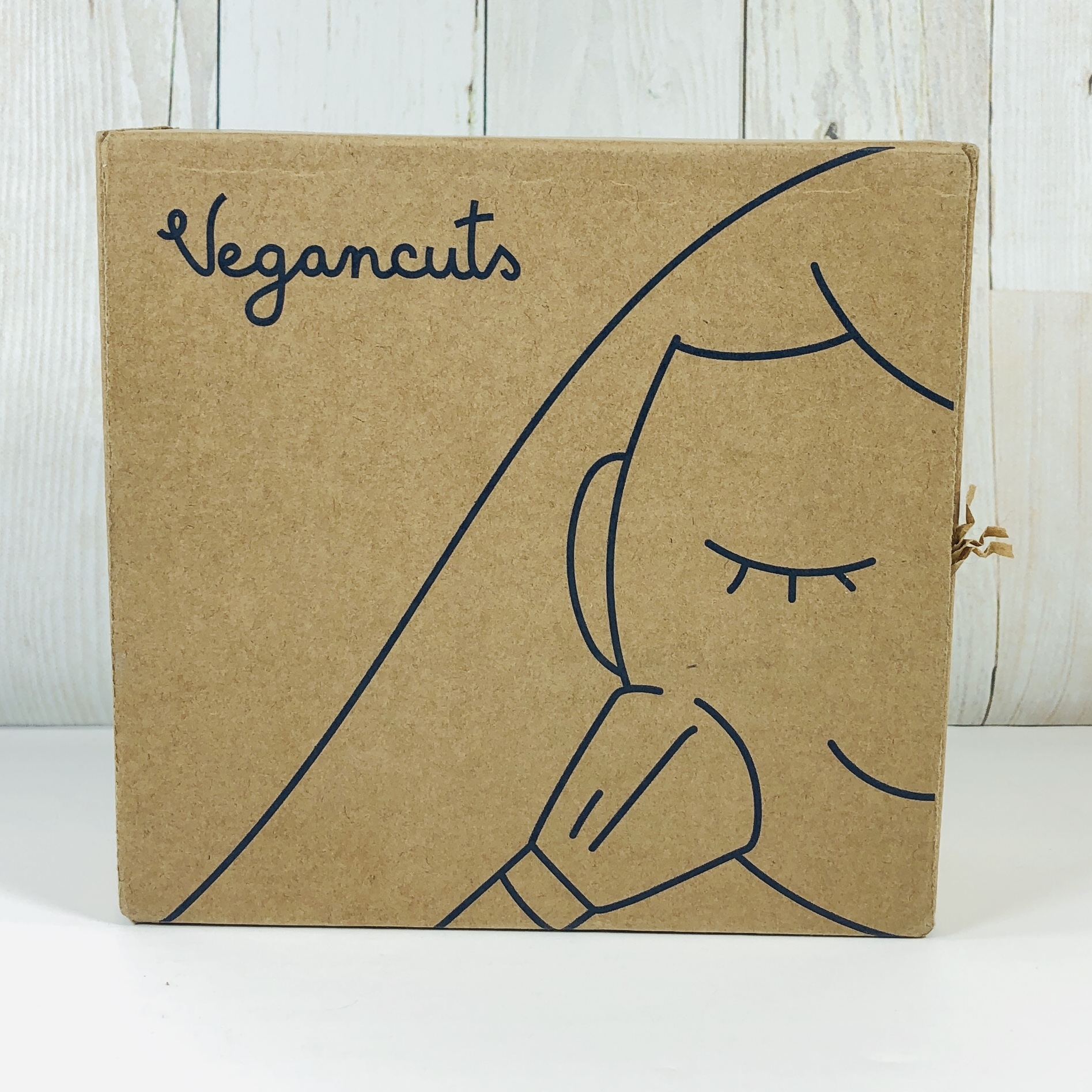 Vegancuts Beauty Box is a monthly beauty subscription service that sends 4 or more items ranging from unique cosmetics to luxurious skincare. Best of all, they are 100% cruelty-free and vegan, plus most items are natural and non-toxic! Monthly recurring shipments are $22.95 with free shipping in the USA (there is an additional charge for other countries). This sub is also available in 6 or 12-month terms that do not renew but that do earn you a discount.
Each month you'll receive a delivery of 4 or more new deluxe or full-size products, from unique cosmetics to luxurious skin care, that treat your outside as good as you treat your inside.
DEAL: Use the coupon code hellosub to get $5 off your first box on any Vegancuts subscription!   It can only be used once per customer, but it can be used on multiple subscriptions at once so long as they are in the same transaction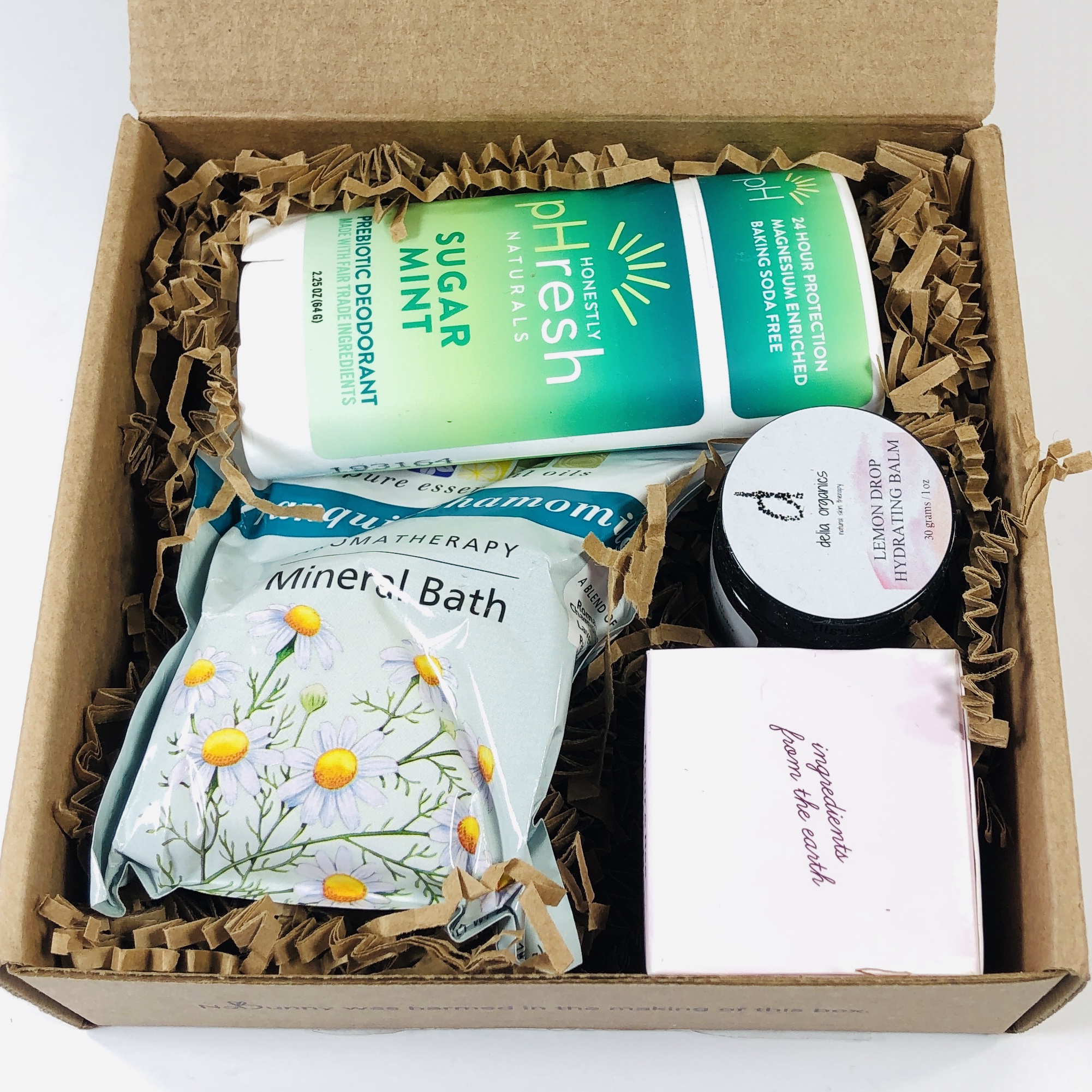 My items were tucked into shredded paper.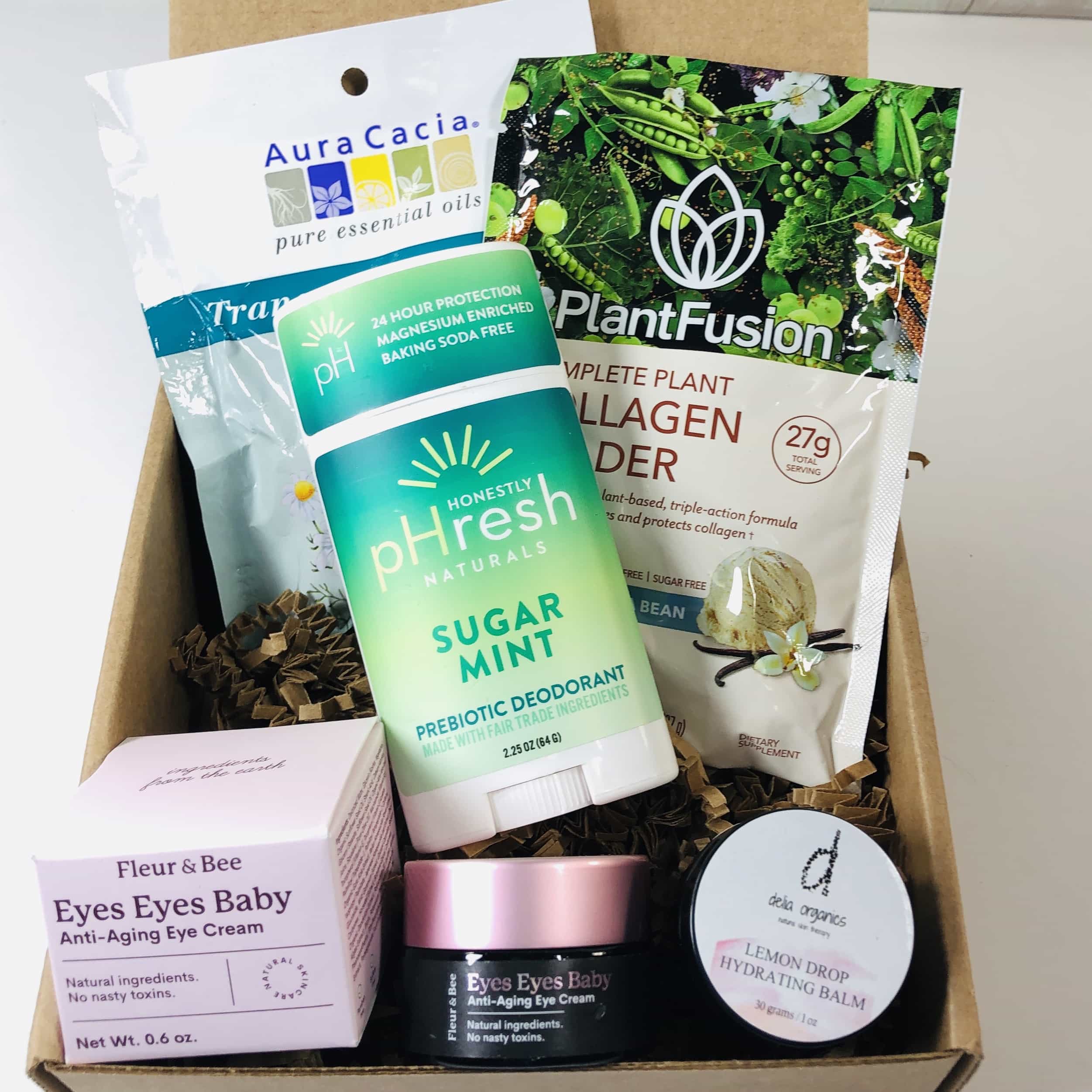 Looking good!
My card was missing so I reached out to Vegancuts and they provided me with the info for the January box. Proceeds from this box will help support animals at the Little Buckets Farm Sanctuary!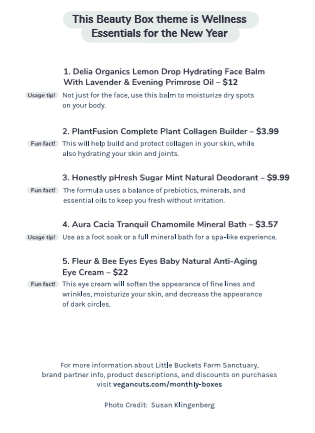 The back of the card lists the items and retail value and brief instructions. The January box is all about Wellness Essentials to start the year off right! You can find even more info about the products (along with coupon codes) and info on the supported cause on the Vegancuts website.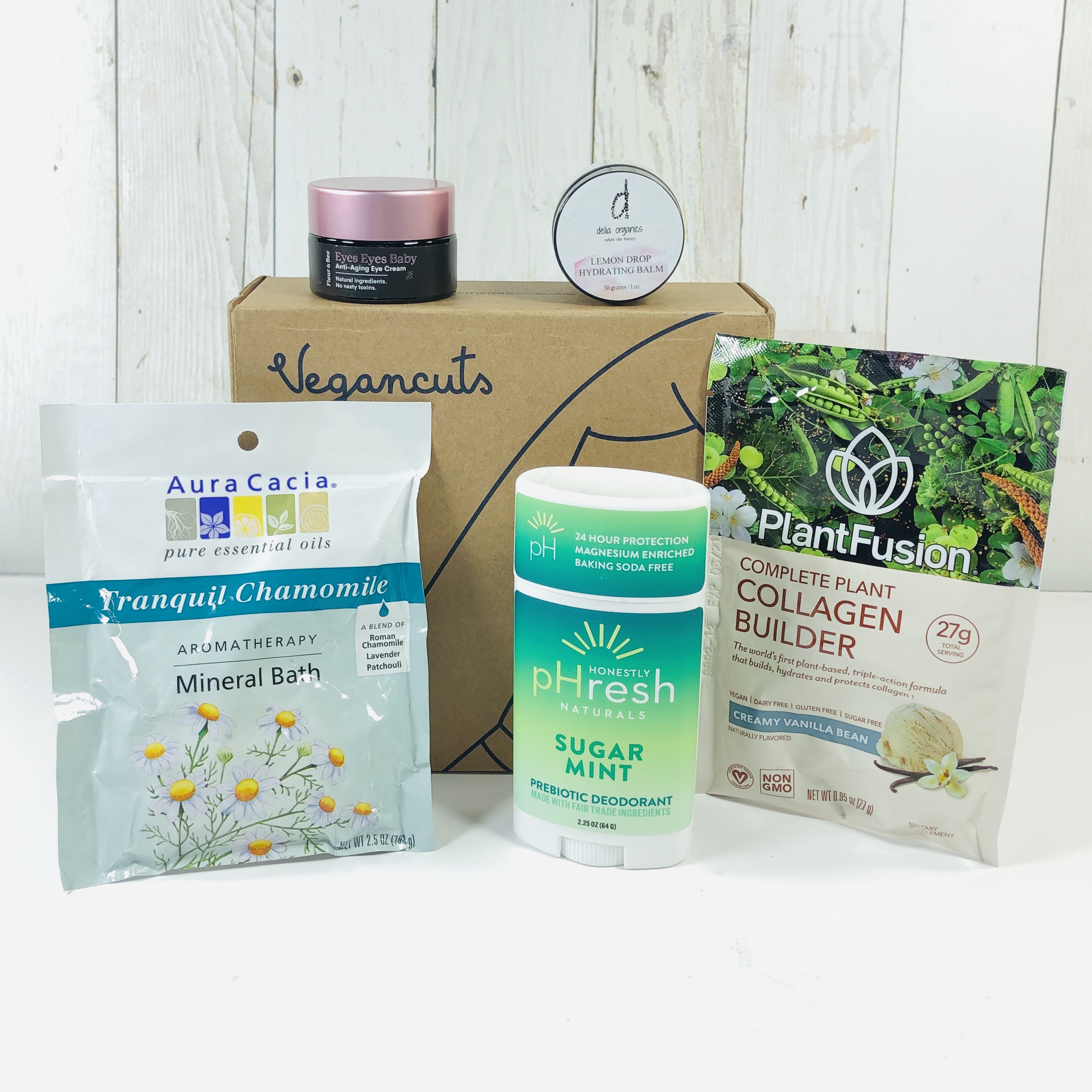 Everything in the box!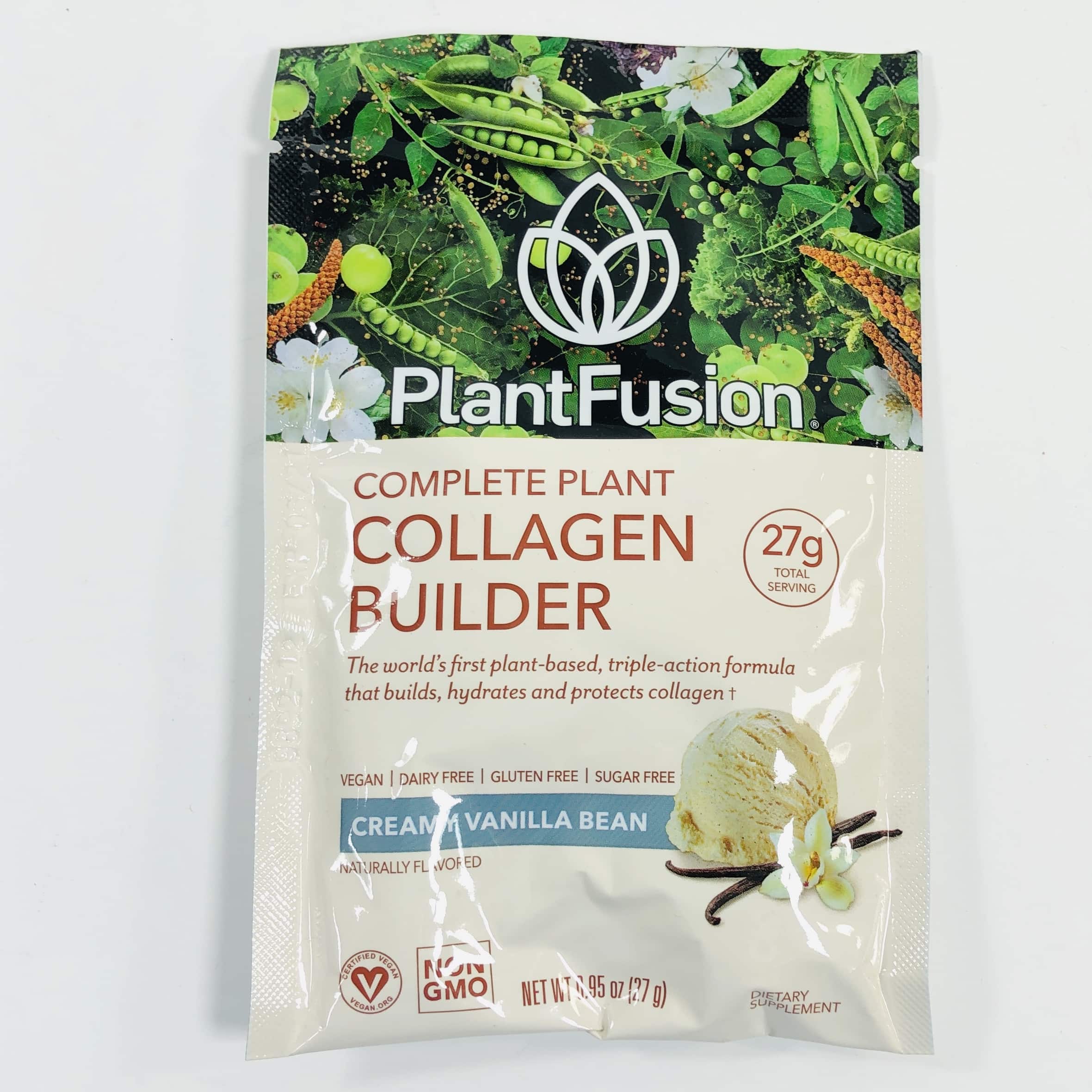 Plant Fusion Complete Plant Collagen Builder ($2.91) Collagen can come from animal bones but in this case it comes from plants!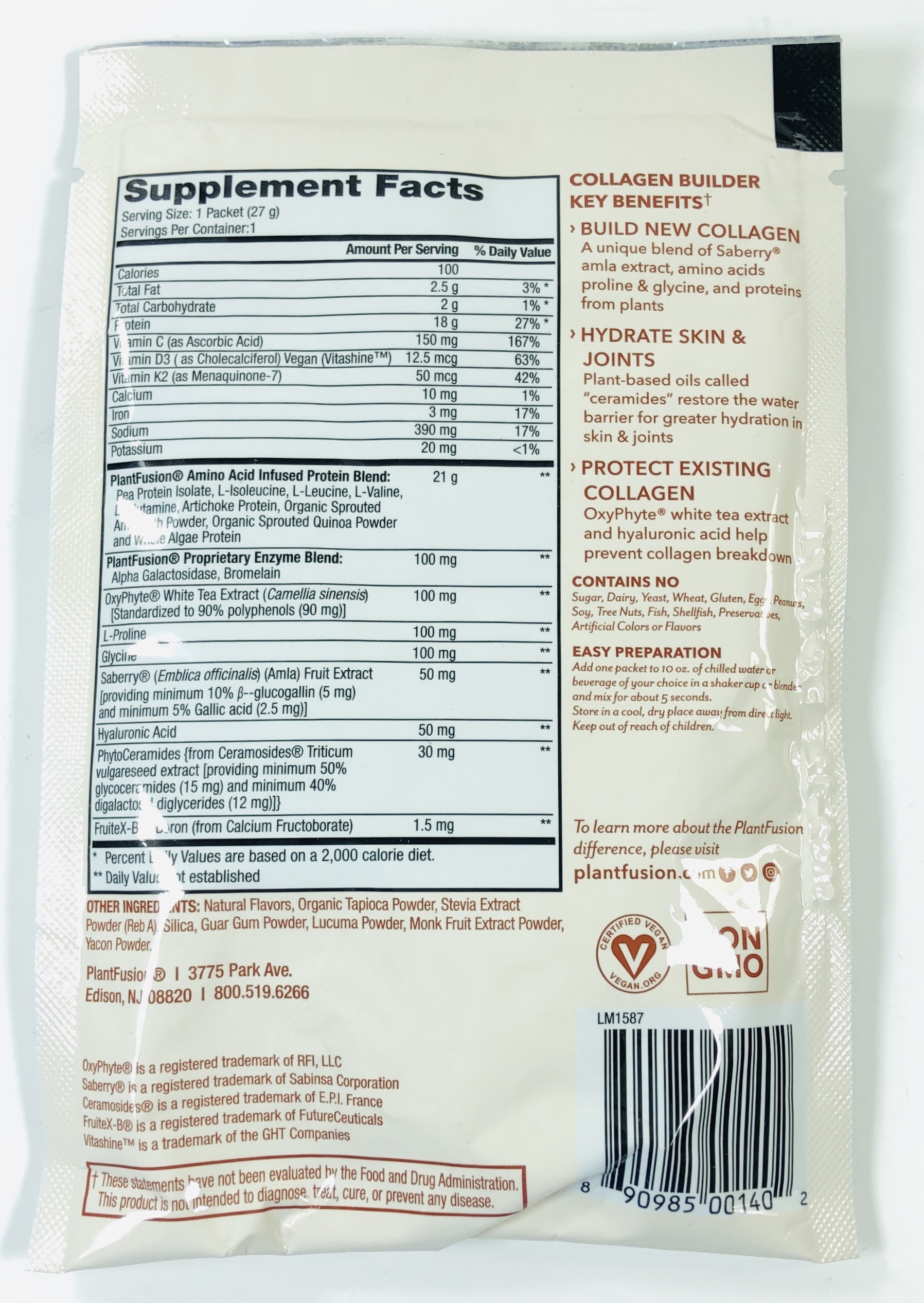 Just mix the contents of this packet with a glass of cold water to get the nutrients listed, such as vitamin C and hyaluronic acid. The packet has 100 calories FYI. I didn't try this because I avoid stevia and monk fruit due to taste sensitivities (they seem to hit only my bitter receptors).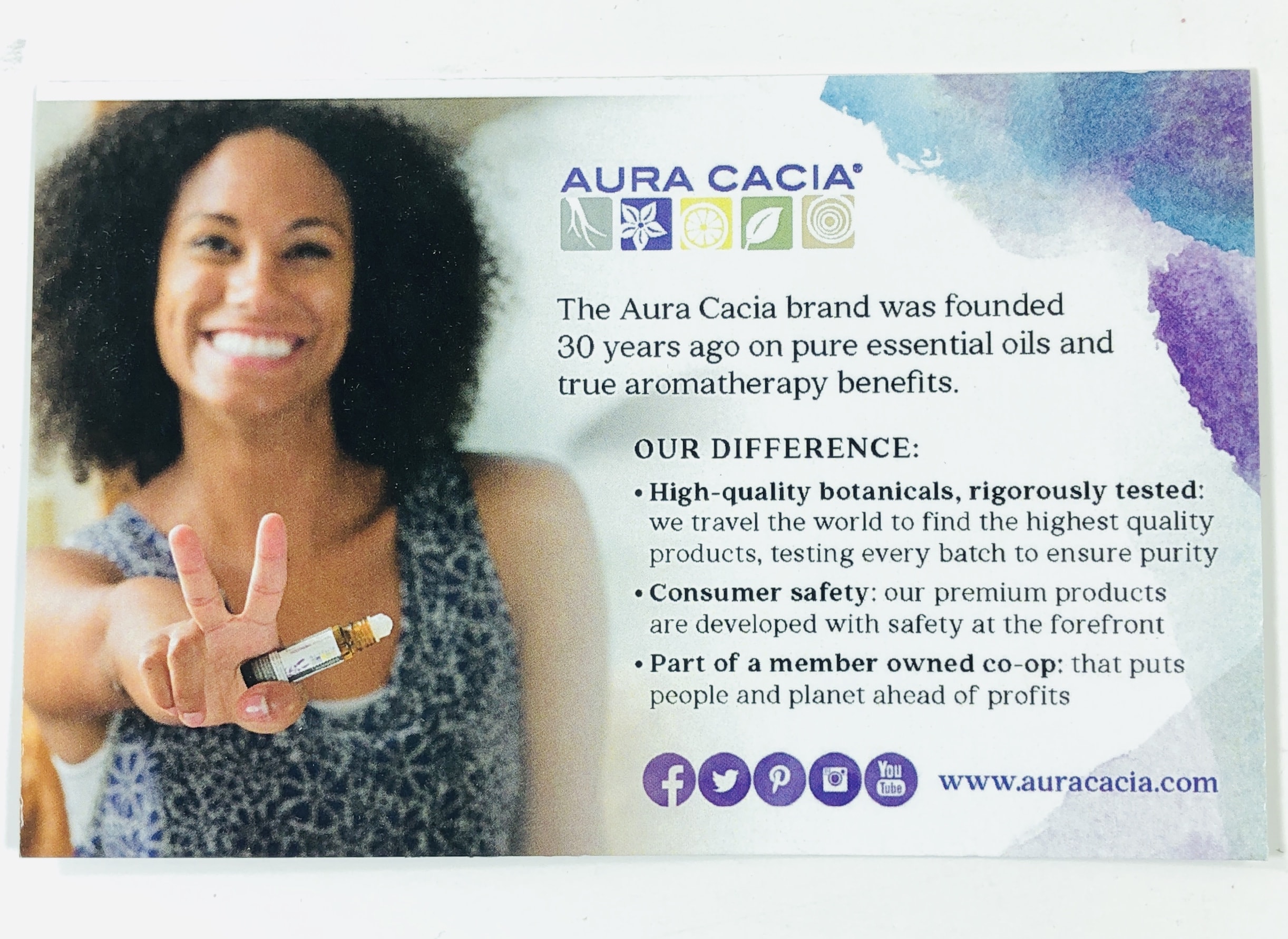 The next item came with a card that included a coupon for an in-store purchase on any of this brand's products.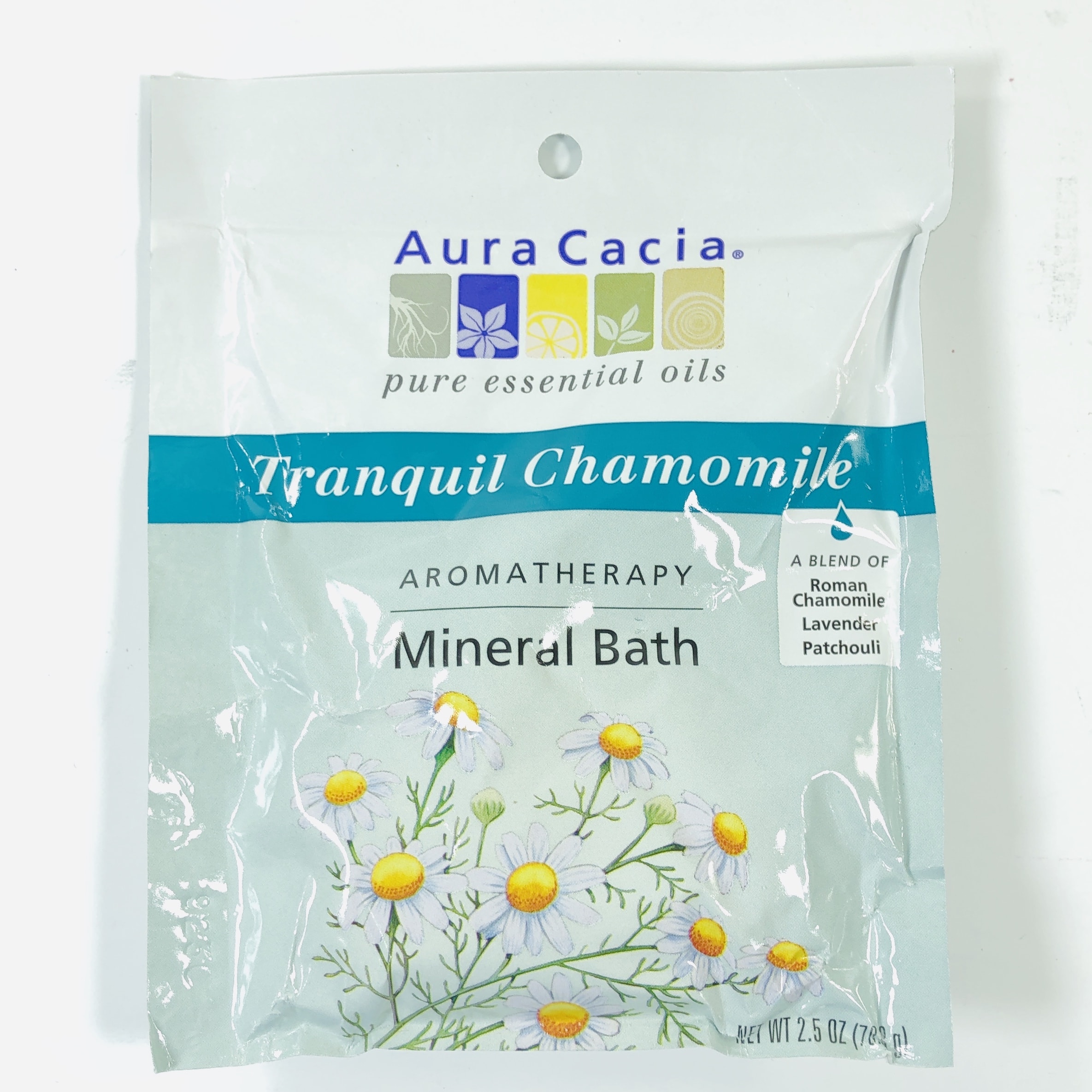 Aura Cacia Tranquil Chamomile Mineral Bath ($2.89) A nice way to relax before bed (especially in the winter) is with a soak in the tub.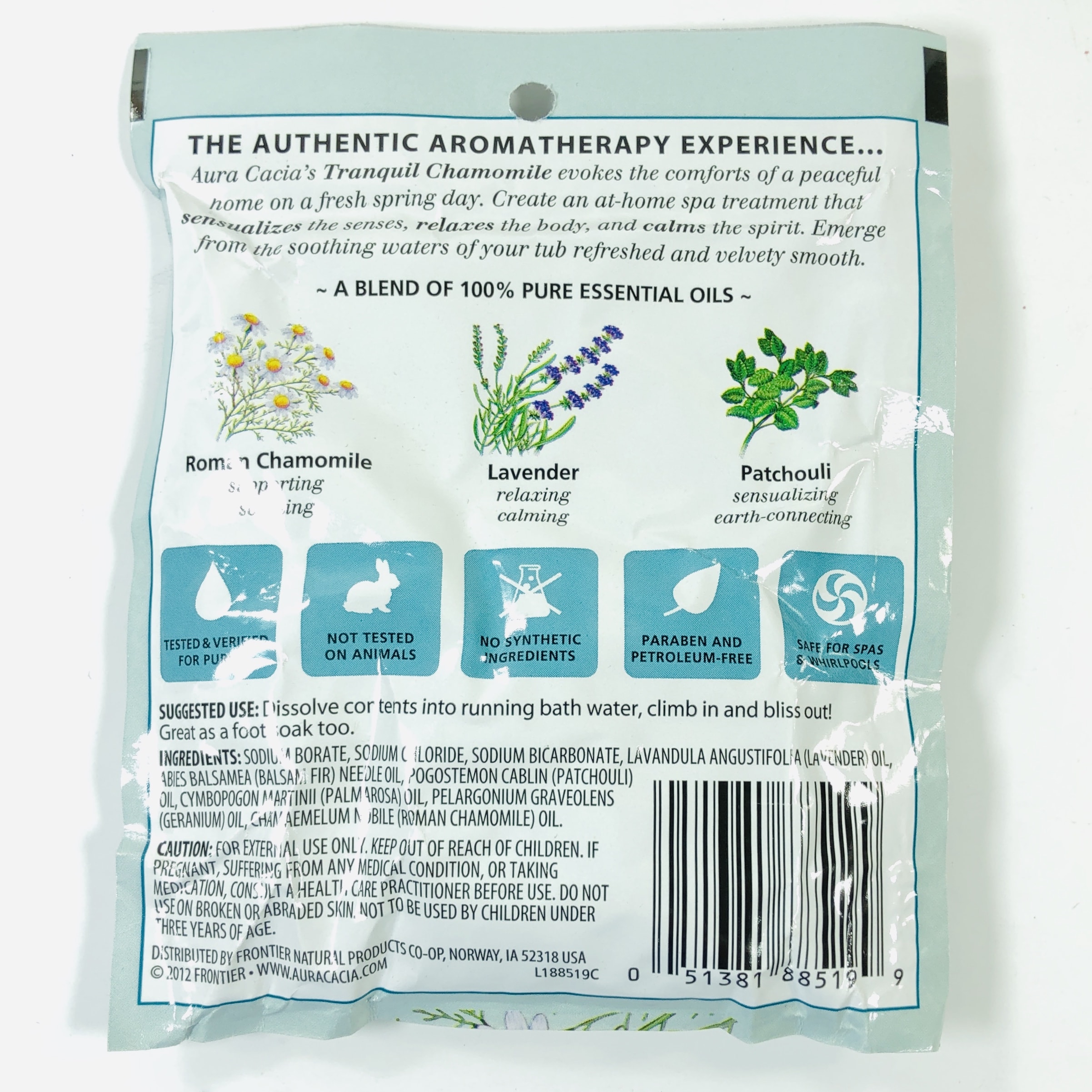 Ingredients were on the packet and include borax, baking soda, and salt plus some essential oils. Pour the contents of the pack into your bath for a relaxing soak, or use a couple of spoonfuls with some water for a foot soak. I know it's supposed to be relaxing but it smells uplifting and herbal to me, and I like it!
Honestly pHresh Naturals Sugar Mint Prebiotic Deodorant ($10.48) is a baking-soda free natural deodorant that boasts prebiotics in its ingredients. Baking soda may irritate skin (I have no problems with it though) so they just left it out.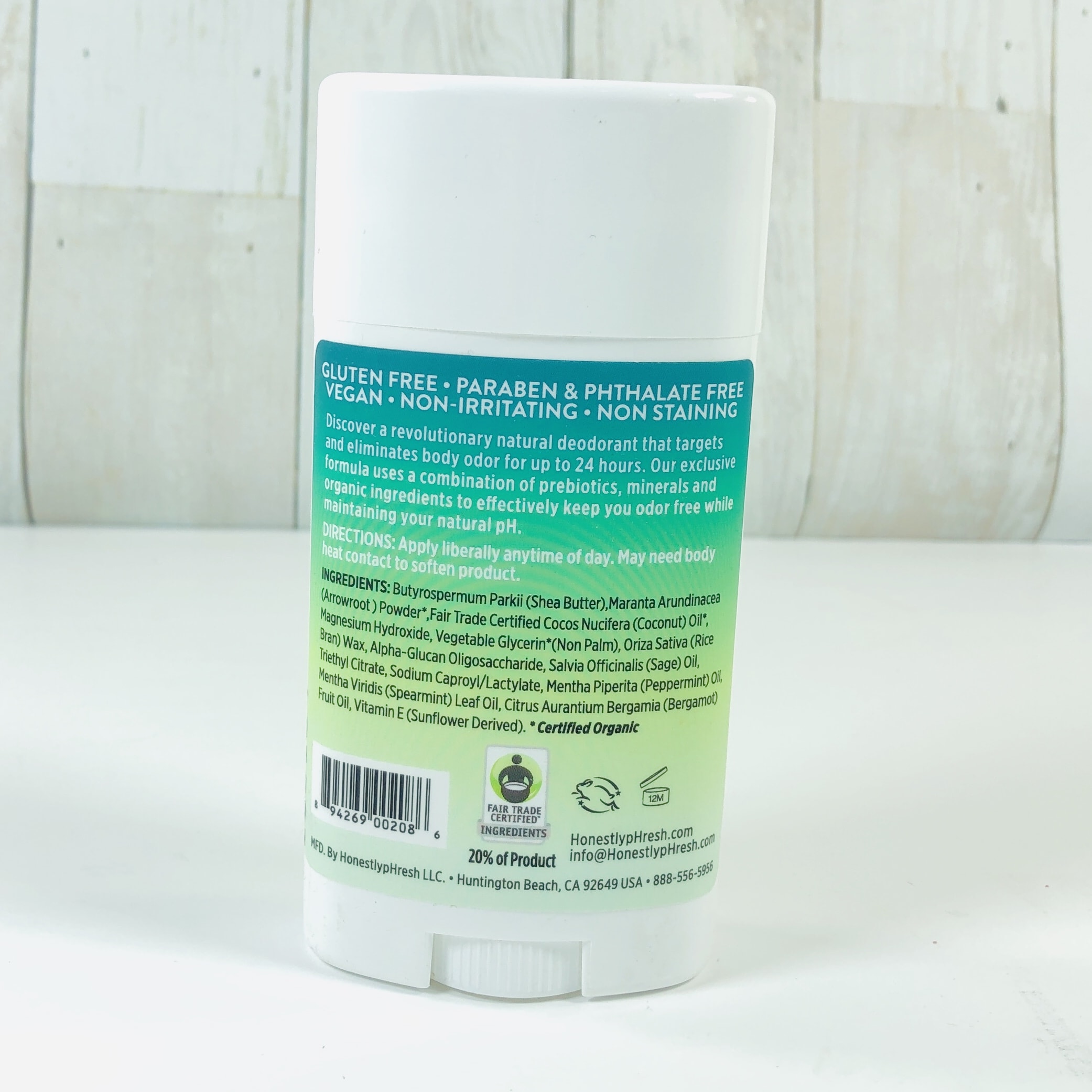 It is made with various butters and oils such as shea and coconut and has essential oils for scent but maybe don't use this before going to the beach or those oils may cause a sunburn.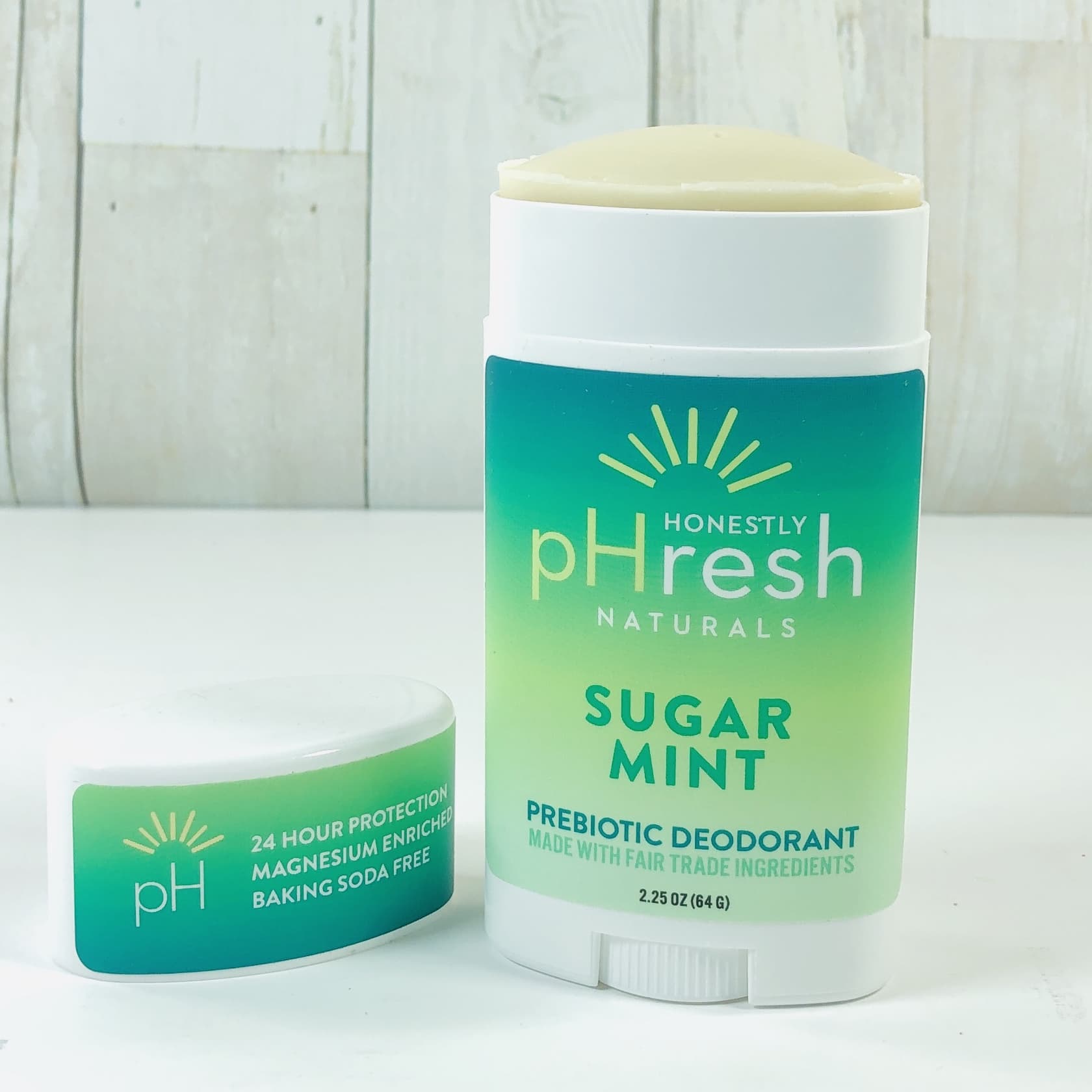 I didn't have any problems rolling on this product and it had a light minty scent that kind of smells like spearmint gum. I live somewhere that's warm so if you live somewhere cold it may take some time for it to go on smoothly, maybe hold it against the underarm area for several seconds before trying to roll it around. This product won't stop you from sweating, it's not an antiperspirant, and there are some people who believe you must do a detox for it to keep you from being stinky. It didn't fight the stink for me.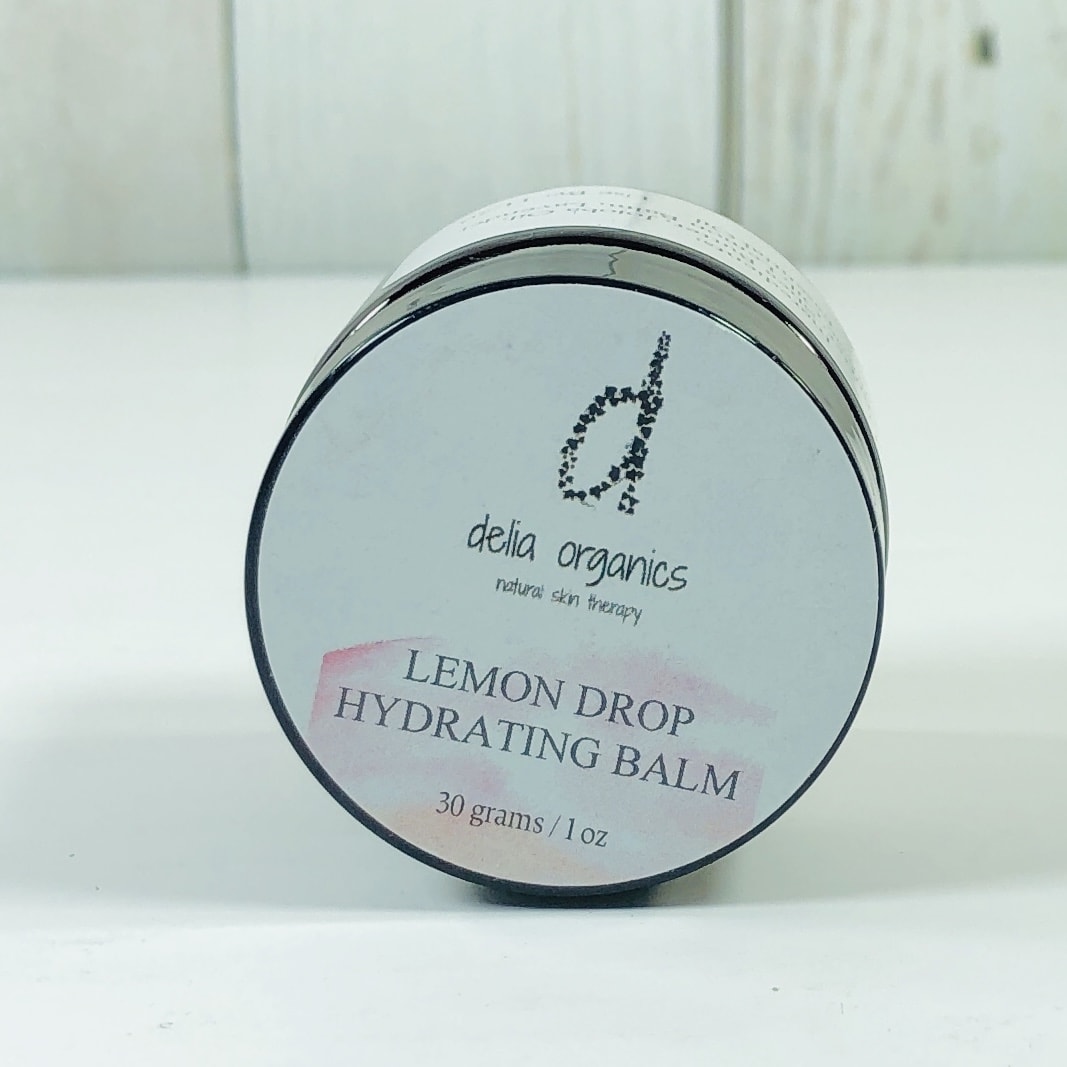 Delia Organics Lemon Drop Hydrating Balm ($15.99) According to the Delia Organics website this product should be in a tin but instead I received mine in a plastic container. It turns out that when vendors work with subscription boxes they sometimes give them the option of different containers, it might be easier to ship this way.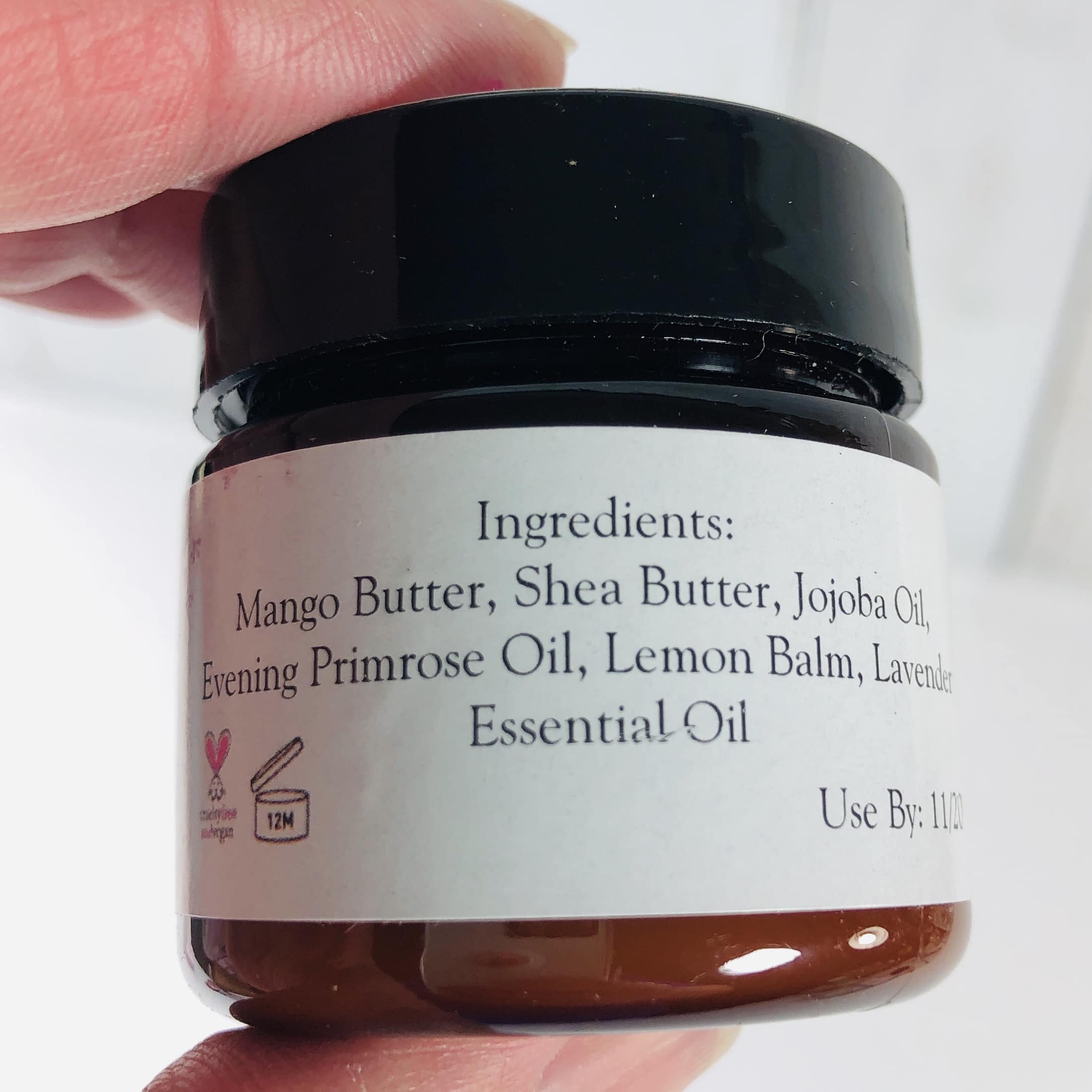 It has a short list of natural ingredients: shea butter, mango butter, evening primrose oil, golden jojoba oil, lemon balm, and lavender. The order of ingredients is different on the website and the container.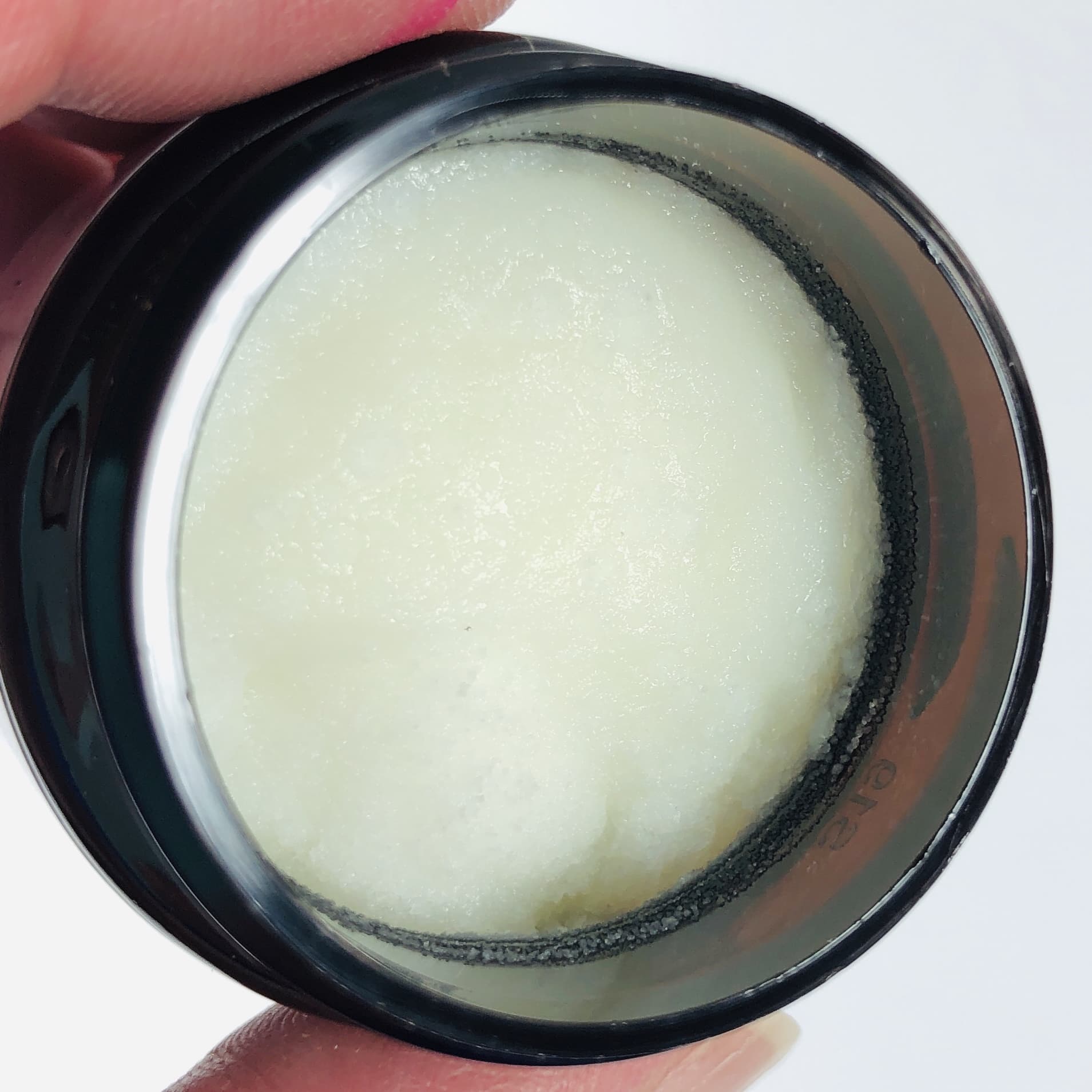 I don't know if you can tell from my picture but the consistency is grainy, which sometimes happens with shea butter products. It took a bit of extra effort for it to emulsify on my skin. I reached out to Delia Organics (because of the container and consistency) and they told me this is perfectly normal. The balm smells like lemongrass. I don't think this is greasy but it is emollient. I would skip using this on my face (too much rubbing on that delicate area) but will apply to my cuticles and elbows, which could use some exfoliation from the bead-like texture.
Fleur & Bee Eyes Eyes Baby Anti-Aging Eye Cream ($22) I love trying new eye creams, not in an effort to turn back time but simply to keep the area moisturized.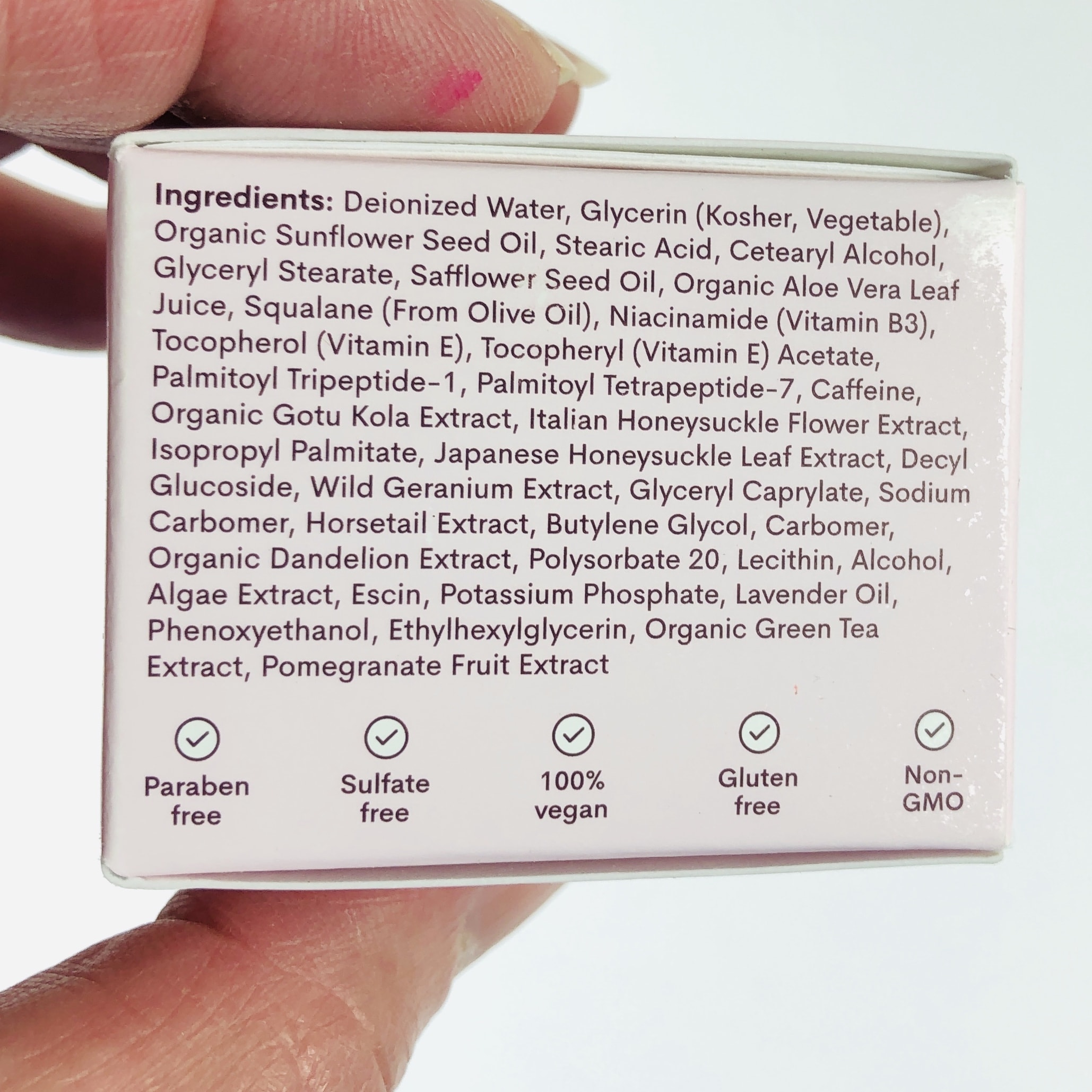 Fleur & Bee is a fairly new brand and they currently have 5 products in their lineup, including this cream. You can purchase their whole line for $80 or even request free samples on their website! They consider themselves an affordable alternative to pricier brands. Ingredients were listed on the box and include sunflower oil, niacinamide, and cica (AKA gotu kola).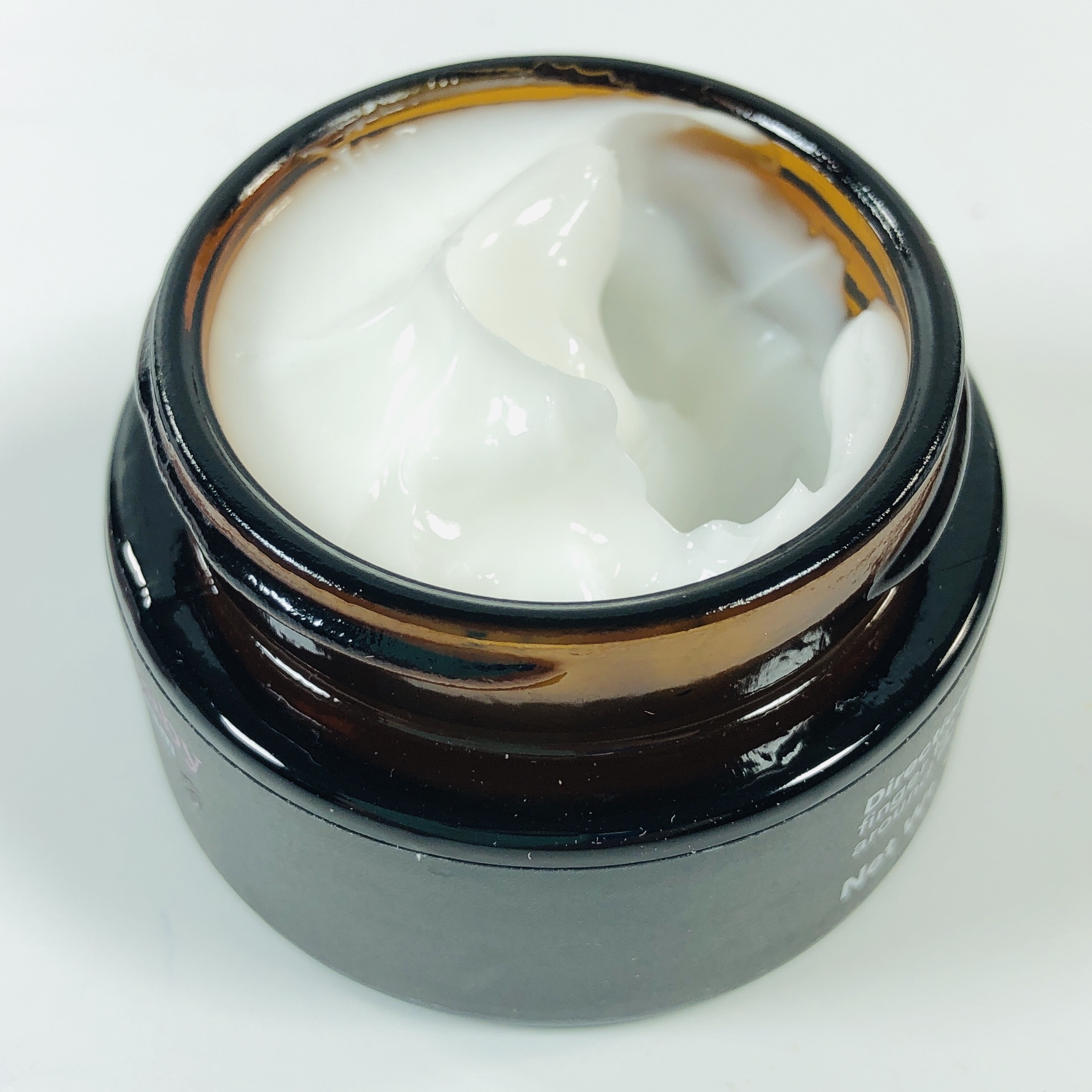 I love it when products are in a glass container! The product is creamy without being greasy and it has a light herbal scent. My skin absorbed it quickly.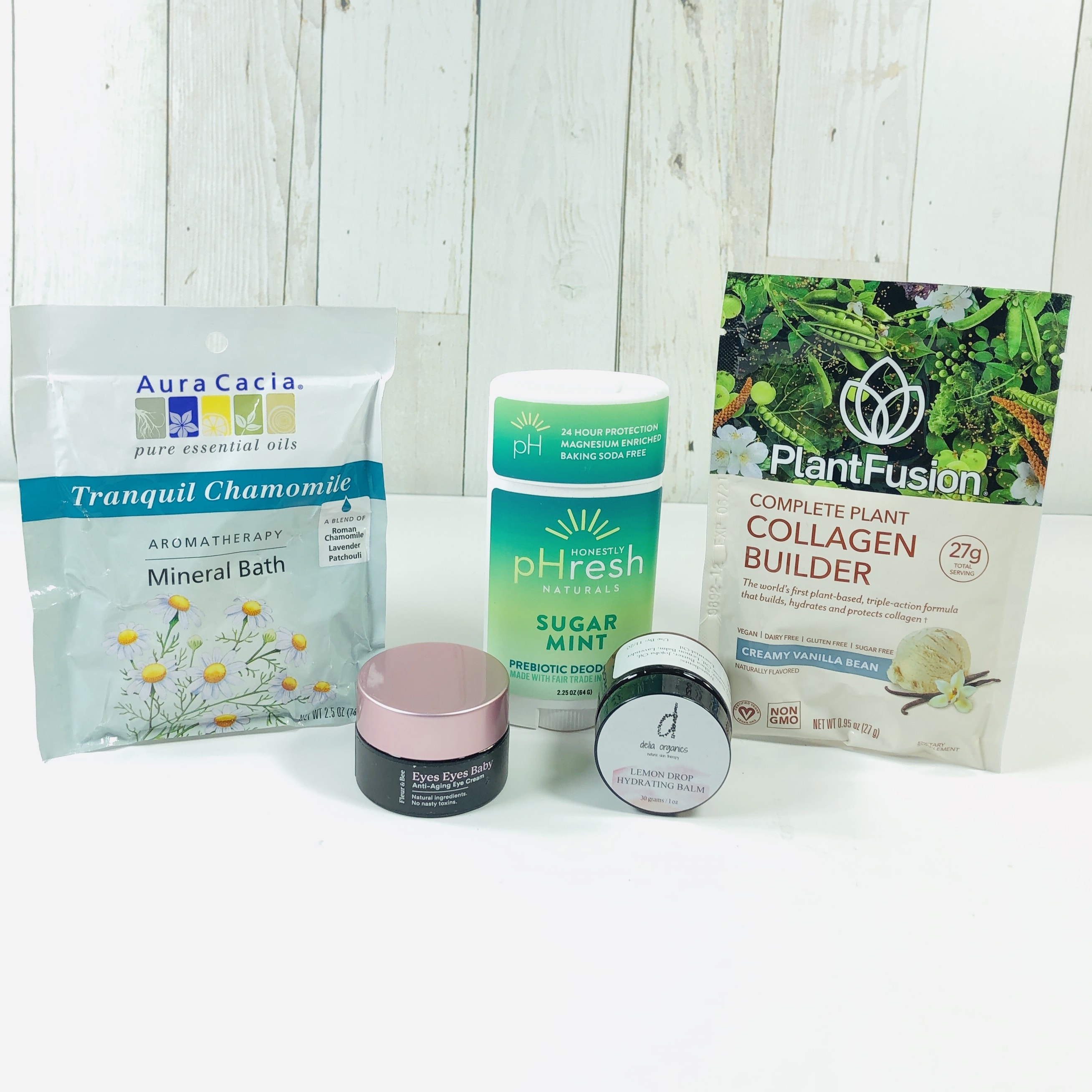 Vegancuts sent a good assortment of products for January and I appreciated the Wellness Essentials theme. I believe this is the first time I've found an edible product in this box. The bath is perfect for a relaxing evening at home, and I tend to wear natural deodorants on the weekend. The balm will be used on my dry cuticles and the eye cream will be added to my day and night routine. The value for the January box was around $54.27.
What do you think of this month's Vegancuts Beauty Box? Let me know which product you're loving in the comments!