Pura Vida Bracelet Club  is a monthly box subscription that delivers 3 stylish, trendsetting, and exclusively designed bracelets that are carefully curated by their own team of influencers and fashion stylists. The orders are shipped out within 4 -5 days of purchase, and the pack arrives on the 15th of each subsequent month.
DEAL: Get one month FREE with a 6-month subscription and three months FREE with an annual subscription! Deal applies automatically, just VISIT AND SUBSCRIBE.
You can also save 10% on anything in their shop by using coupon code PVSAVE10. Subscription not included.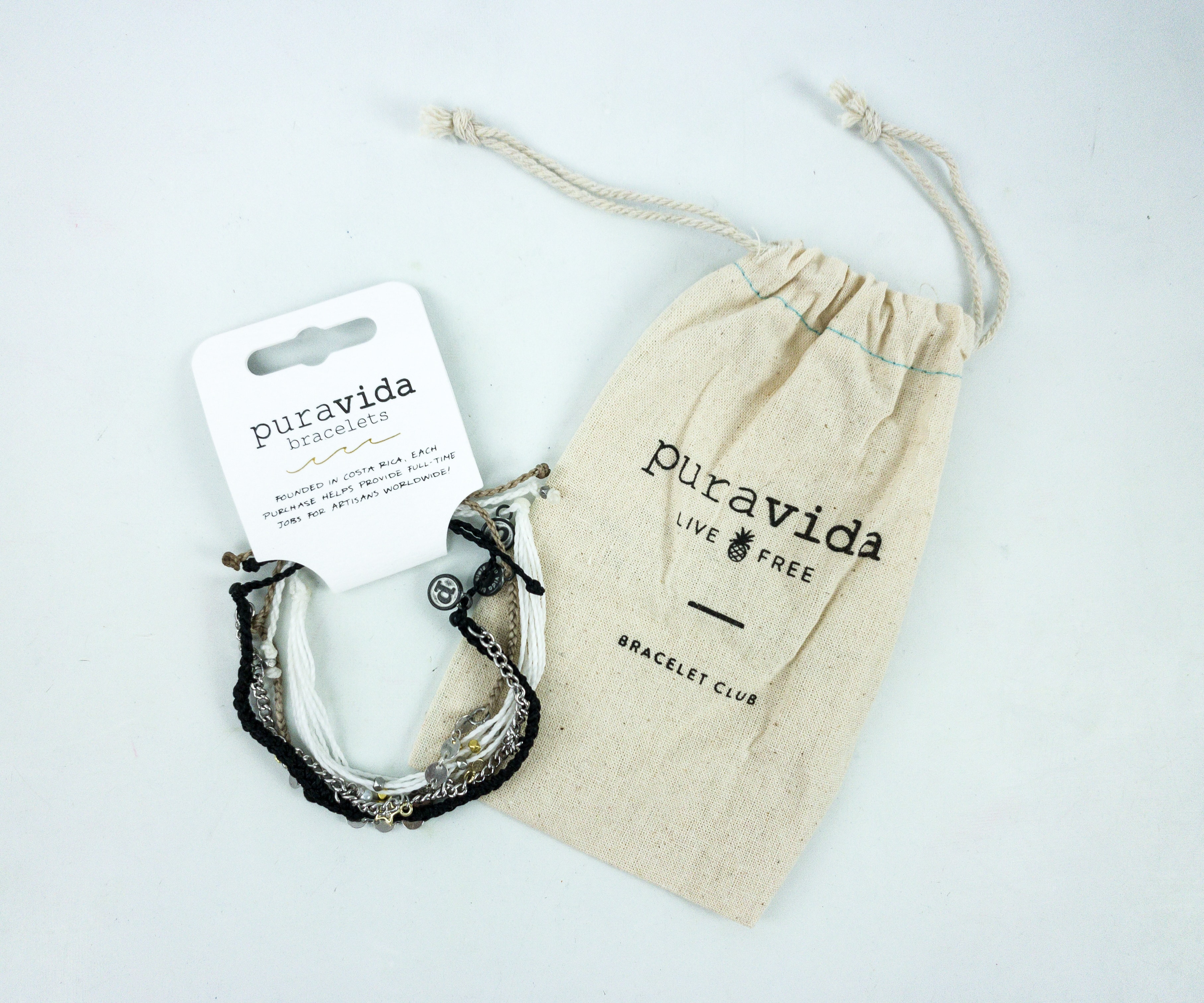 Inside the box is a booklet and pouch that contains all three featured bracelets of the month. This month's featured bracelets are called the Starry Night Set!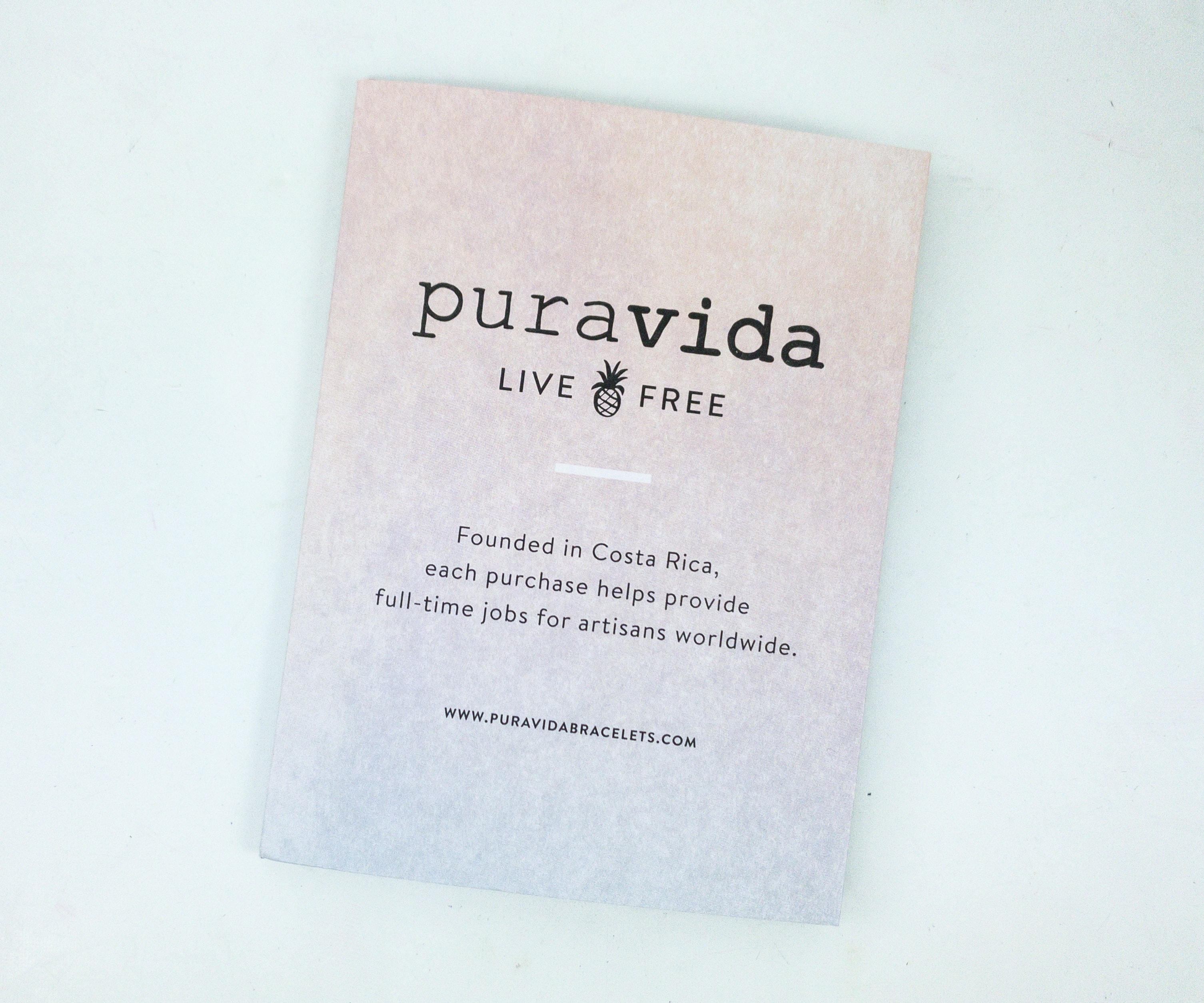 According to the booklet, Pura Vida is founded in Costa Rica and they are bound to help provide full-time jobs for artisans worldwide.
Every purchase of the bracelets helps support hundreds of artisans providing them steady income, employment opportunity, and a positive work environment.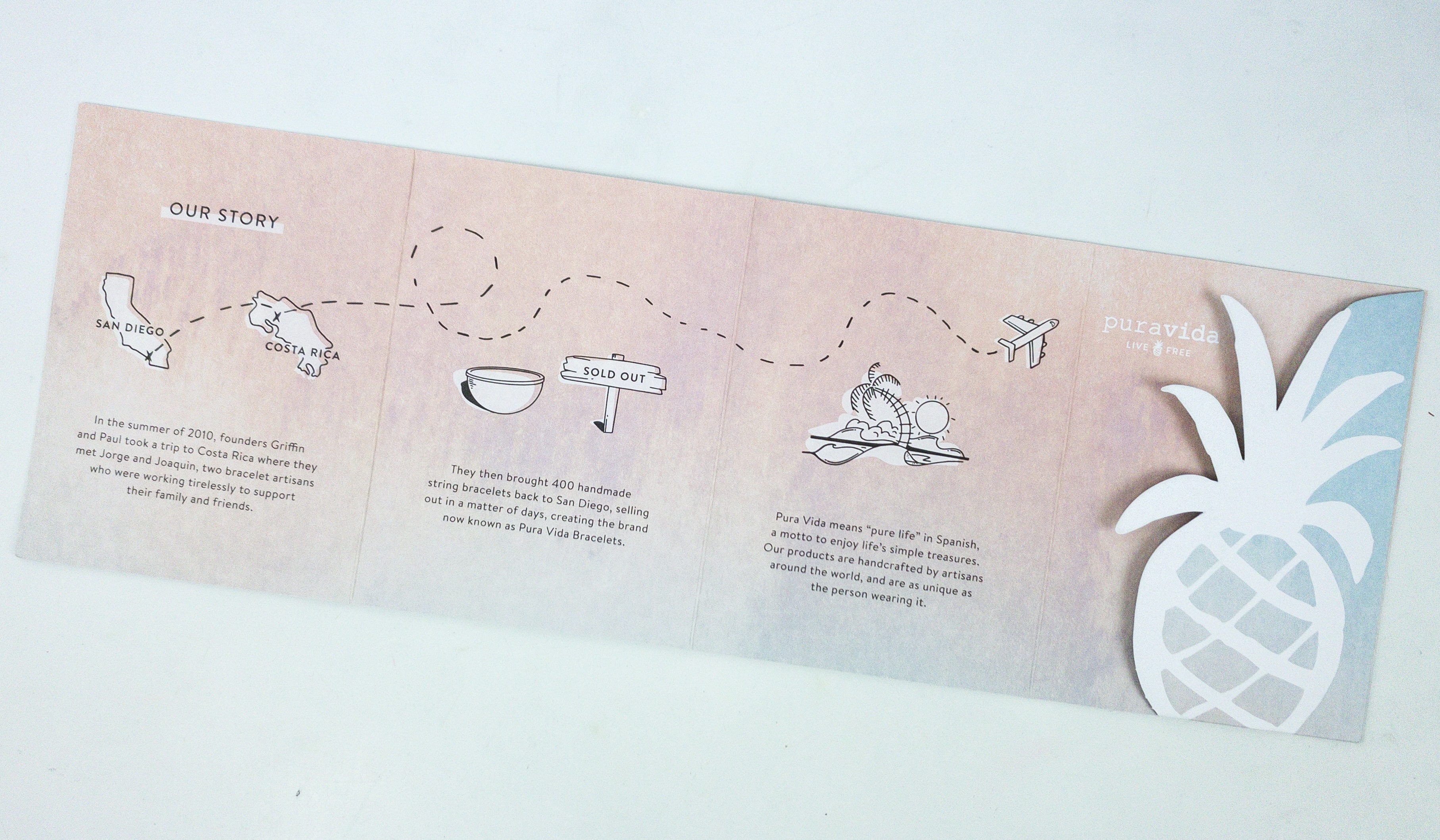 Featured on this part of the booklet is a brief history of Pura Vida.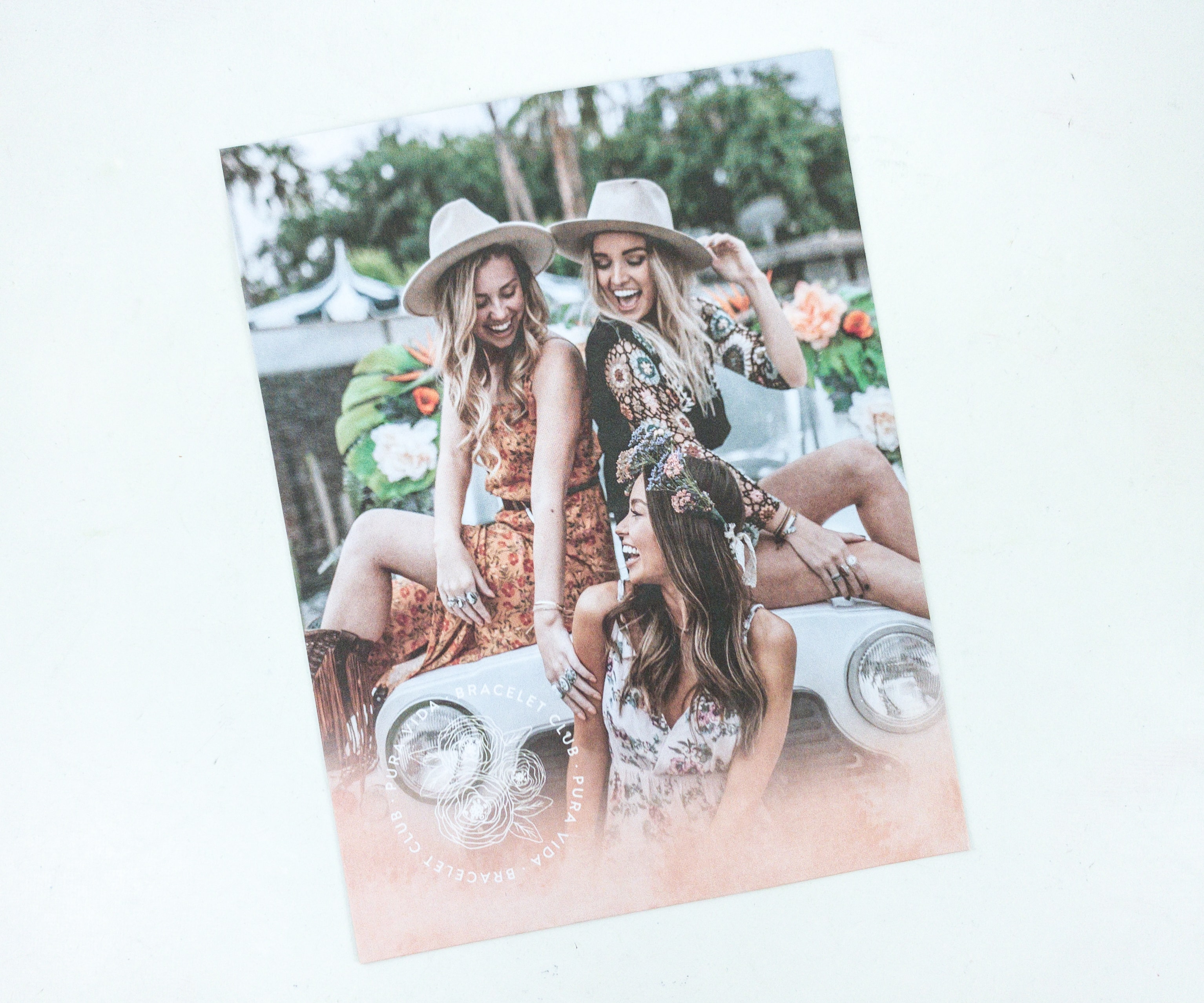 Aside from the booklet, there's also a card!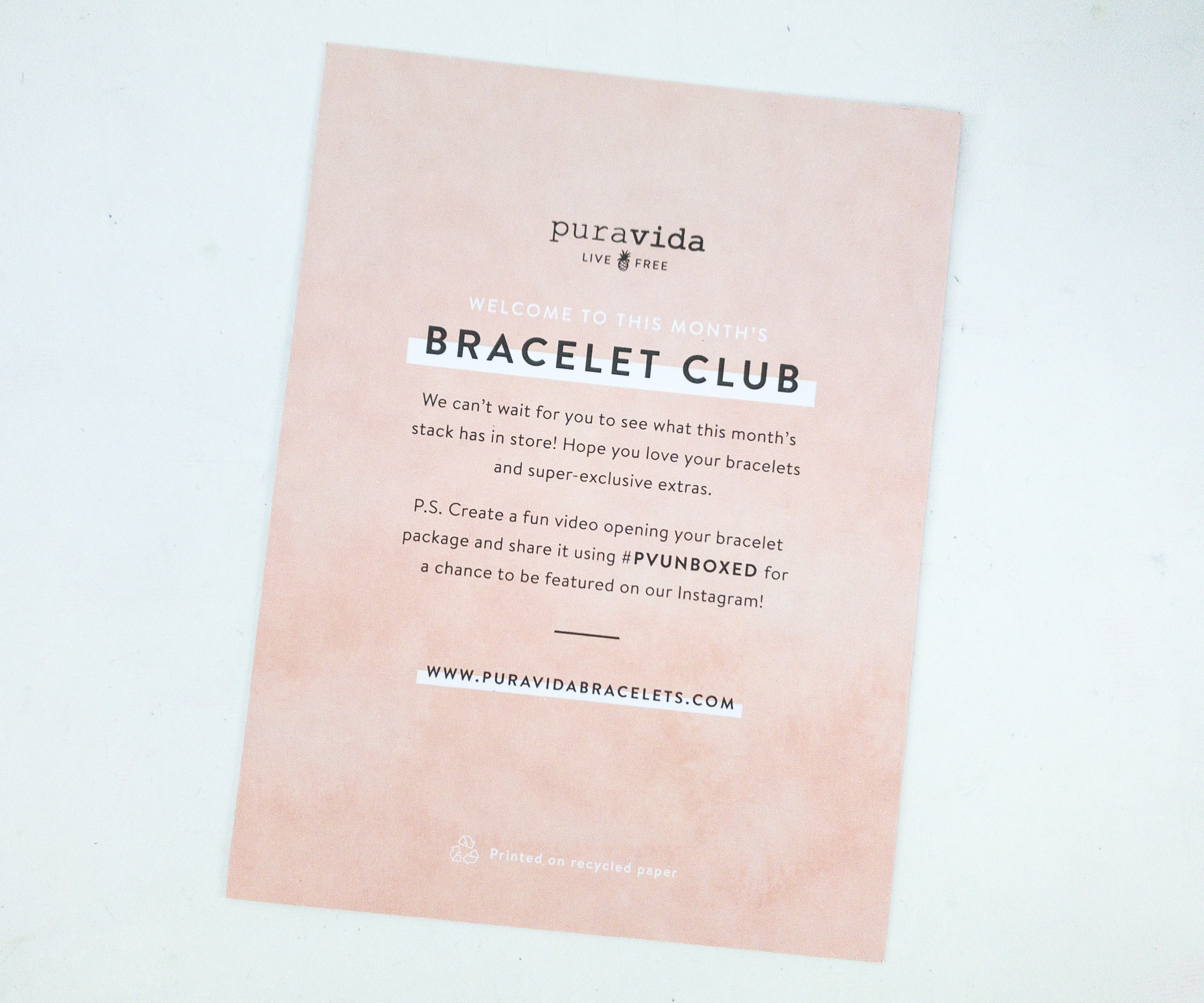 The card features a welcome note from Pura Vida.
The sticker features a camera and some floral details. It's cute!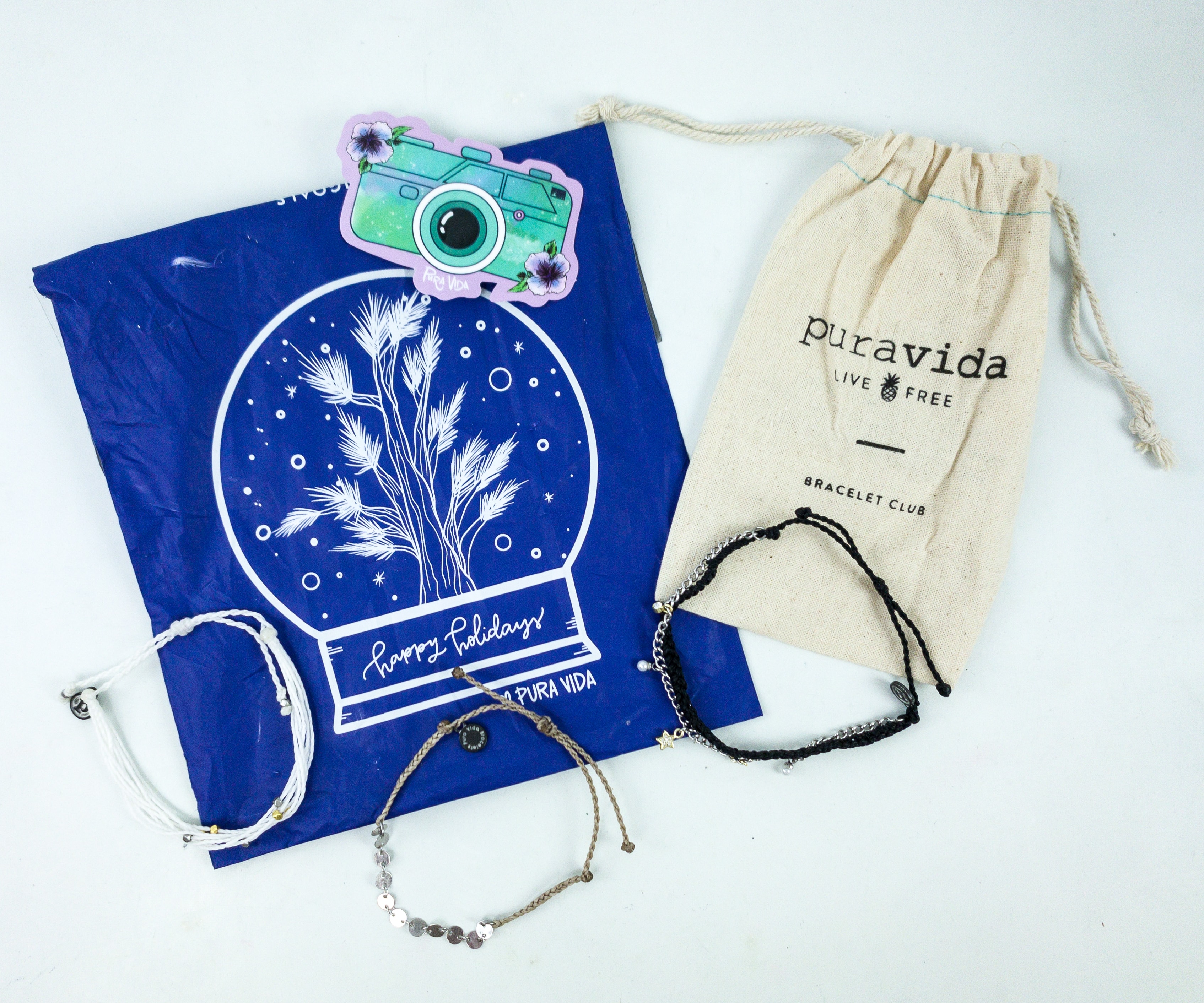 Everything in my December 2019 Pura Vida package!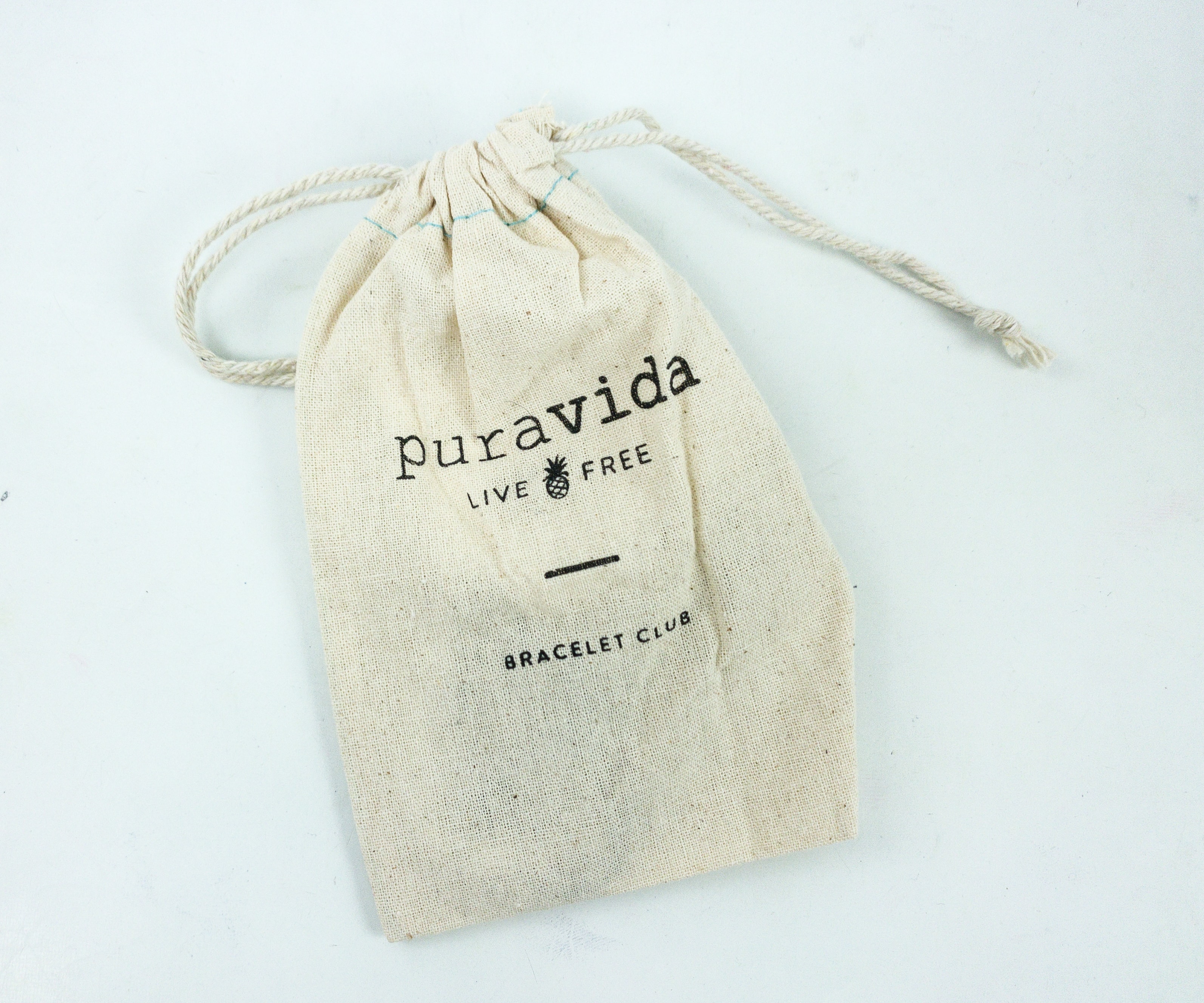 All the bracelets are packed inside a small drawstring bag with the Pura Vida Bracelet Club logo printed in front.
Here's the first bracelet in the set! It has two layers: a braided black bracelet and a silver-colored chain.

The bracelet is easily adjustable with its simple knot closure. The shiny charms attached to the silver-colored chain make it quite eye-catching. There are star-shaped charms, as well as round charms.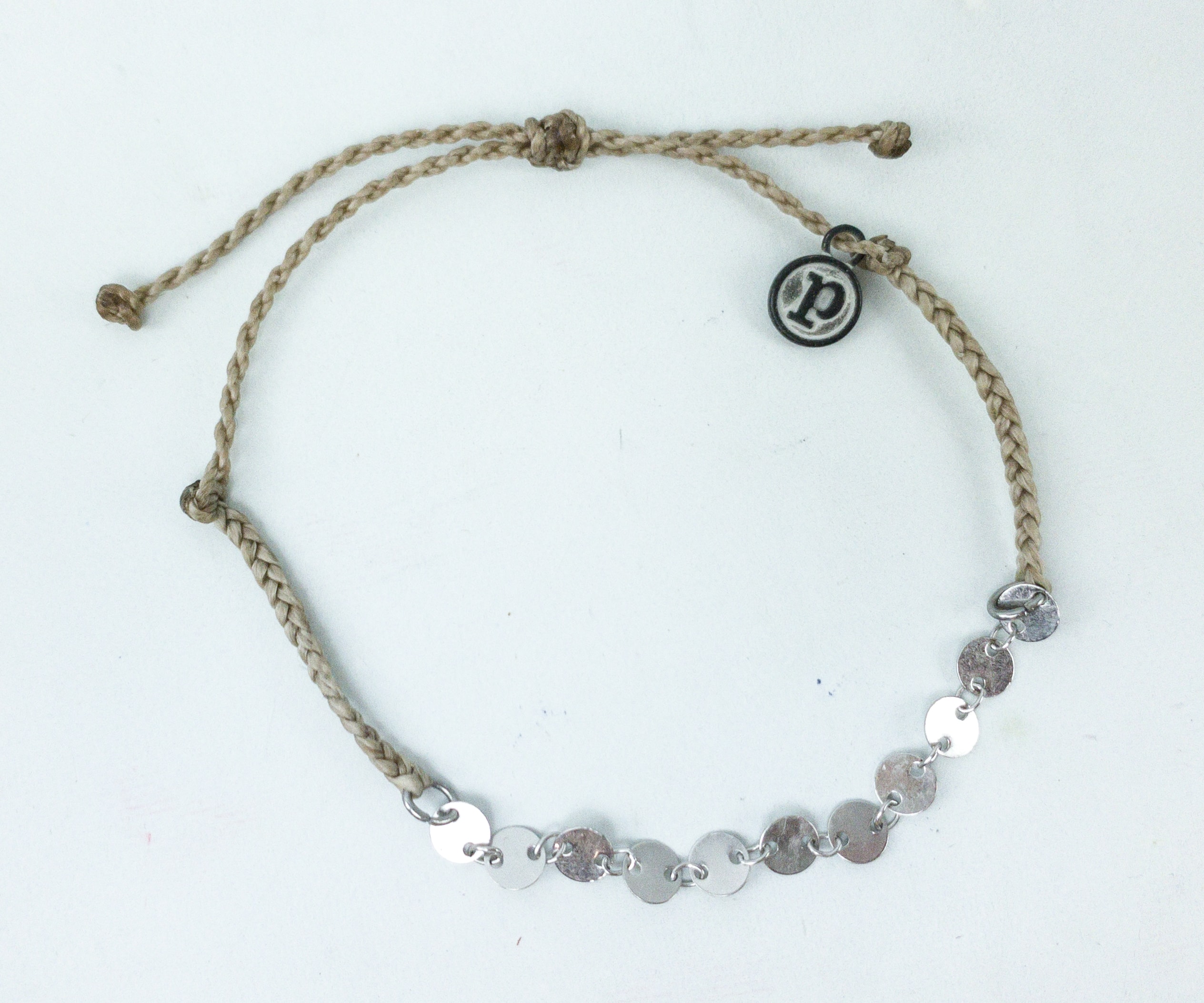 Next is a light brown braided bracelet with small silver-colored plates. It's dainty and chic, even when worn alone!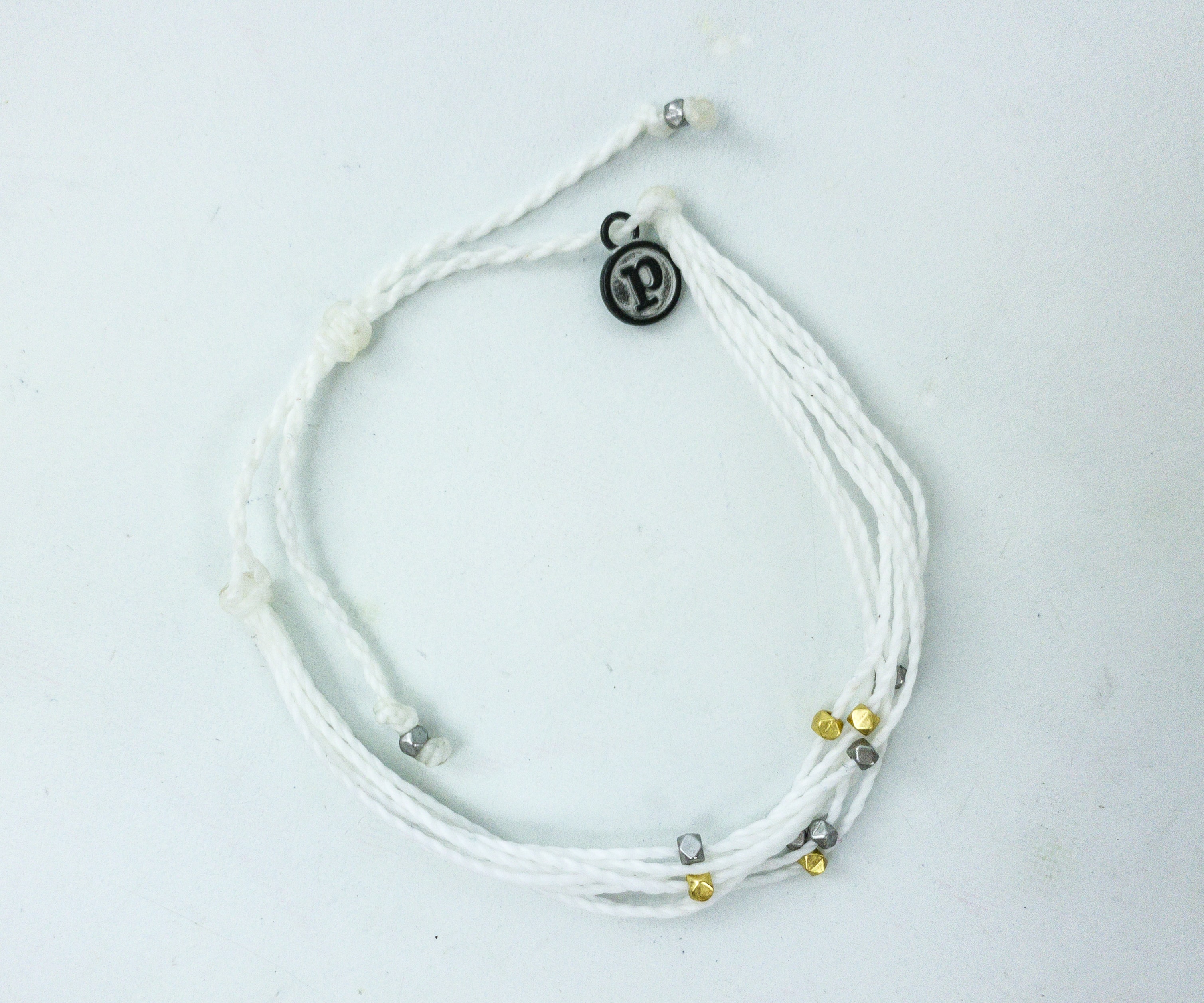 Lastly, here's a bracelet with multiple white strings. The silver-colored and gold-colored beads add such nice accents to this piece.
Here's how the bracelets look like when stacked together! They look lovely as they complement each other!

These bracelets are pretty lightweight. They're also easy to pair with various casual outfits.
Everything looks lovely, and the starry night theme is just adorable. These bracelets make great accessories on casual days, and they're also easy to mix and match with my other accessories. If you also love wearing bracelets, you might want to check out this subscription! They feature new awesome bracelets that you can add to your collection monthly!
What do you think of this month's Pura Vida Bracelets Club?
Visit Pura Vida Bracelet Club to subscribe or find out more!