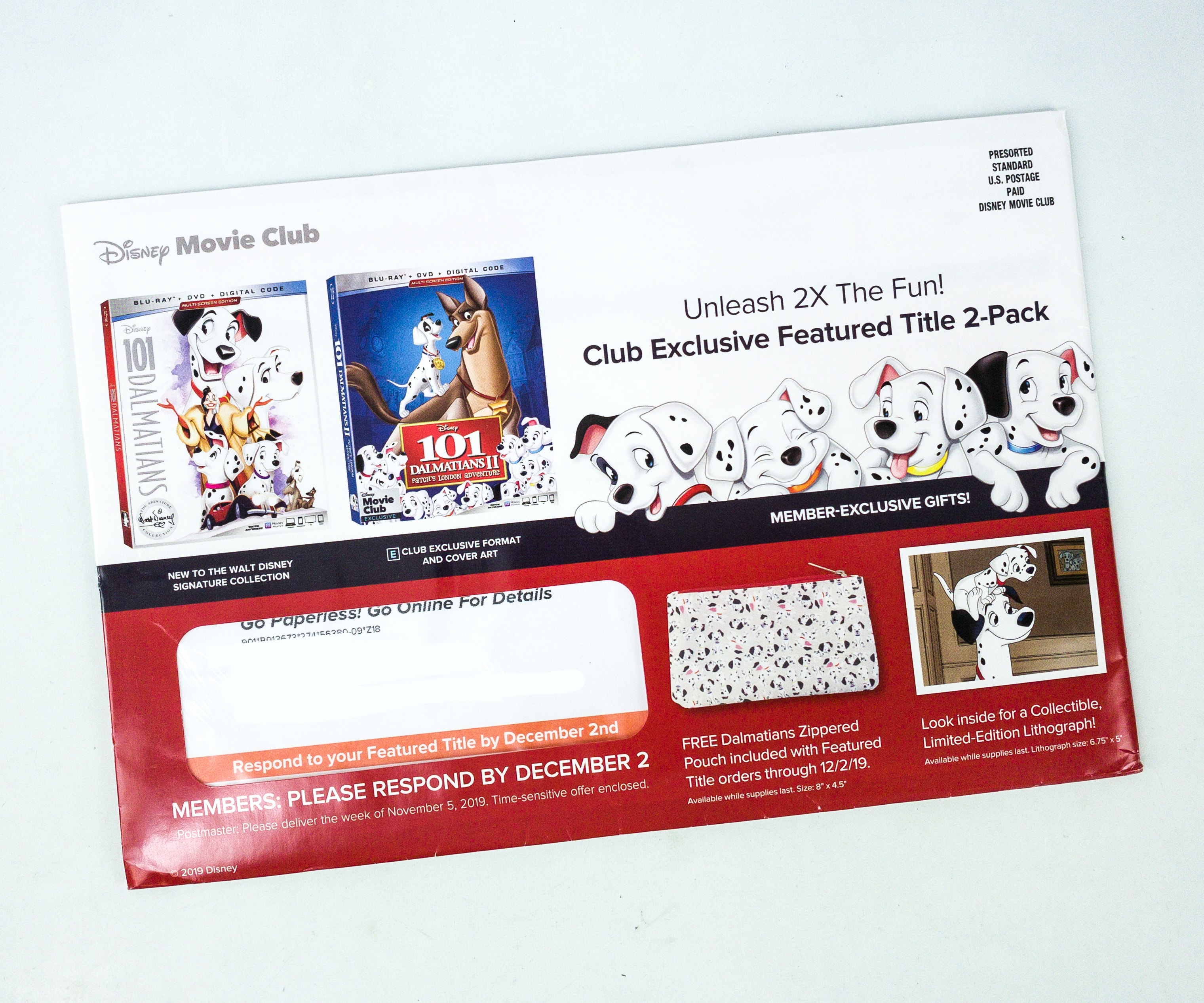 Disney Movie Club delivers the latest (and most-loved classic) Disney Movies for you to build your ultimate Disney Movie library. When you sign up for the trial offer (see below for full details) you can get 4 movies for $1 shipped. Not just Disney you can also get Pixar and Marvel Studios!
DEAL: Get 4 movies for only $1! The deal applies automatically, just VISIT AND SUBSCRIBE. Terms & conditions apply. In order to fulfill your Club purchase commitment, you'll need to buy 5 movies at full price.
The info sheet included info about Maleficent Mistress of Evil, which is already available on their website, as well as other items like the Bejeweled Mickey Ornament and Holiday Gift Box offer.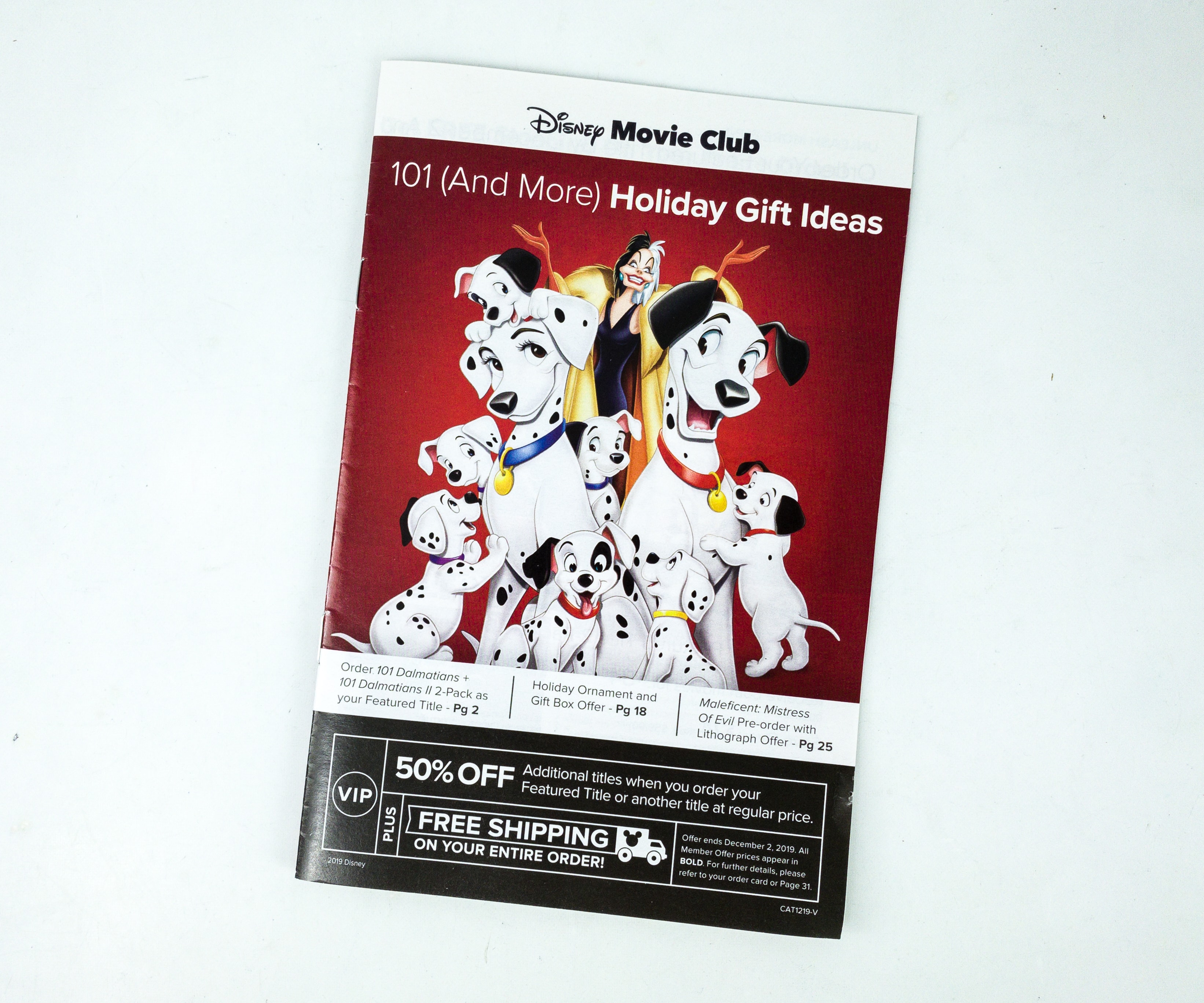 Here's the booklet featuring 101 Dalmatians. There's also Cruella de Vil!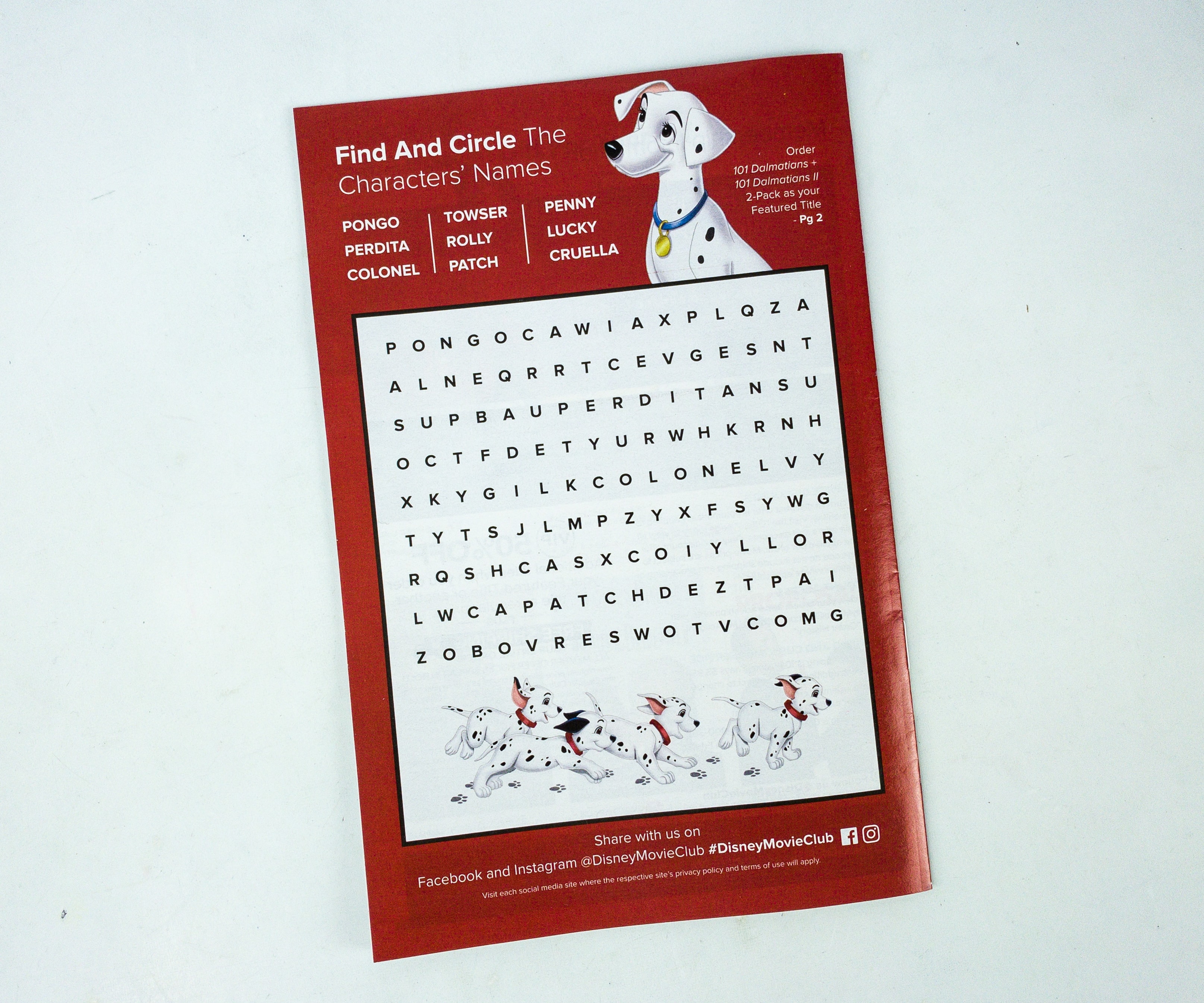 At the back is a word search activity featuring character names!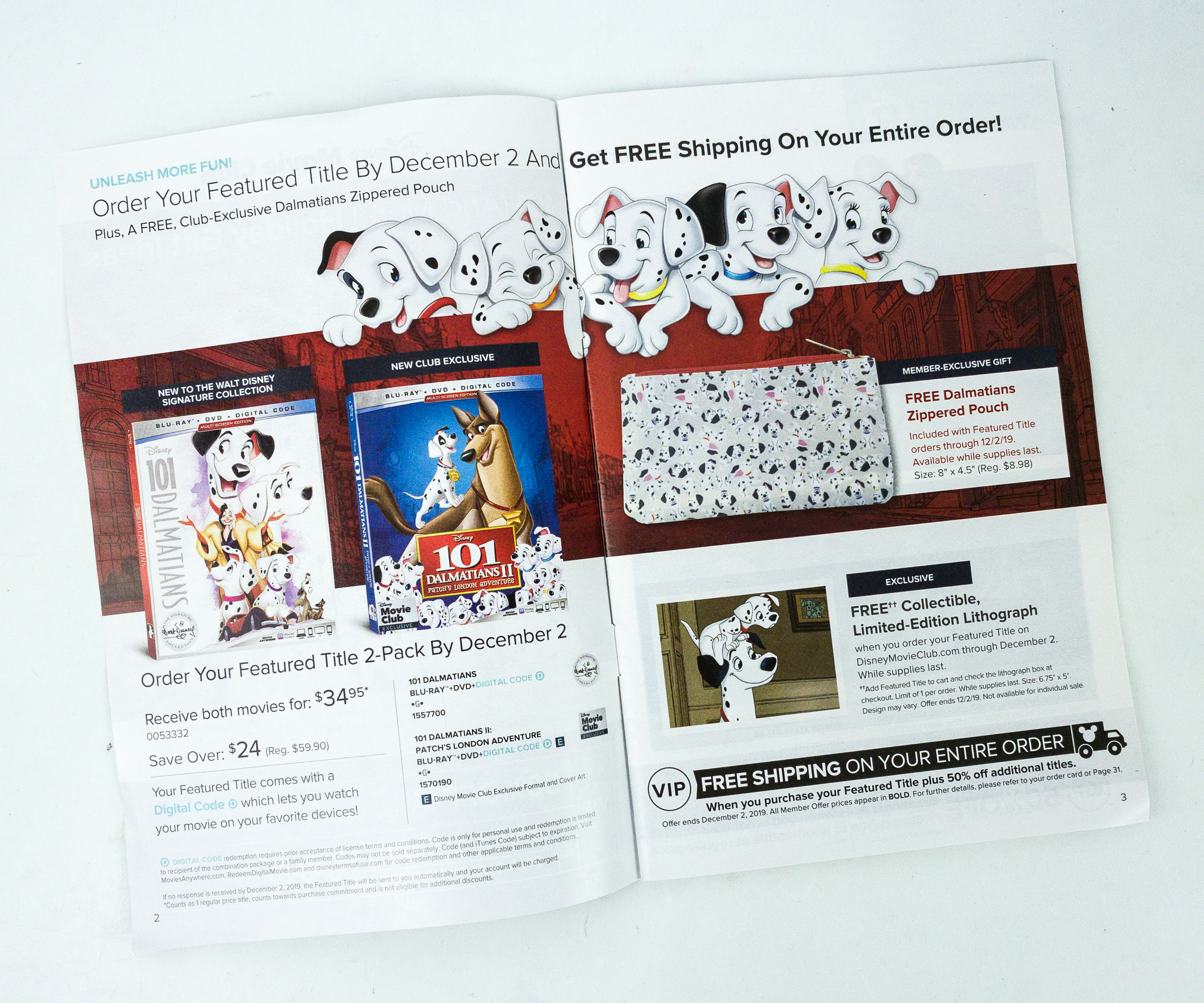 There are various deals throughout the booklet. They also mentioned about the member-exclusive gift, a Dalmatians zippered pouch, and a collectible limited-edition lithograph.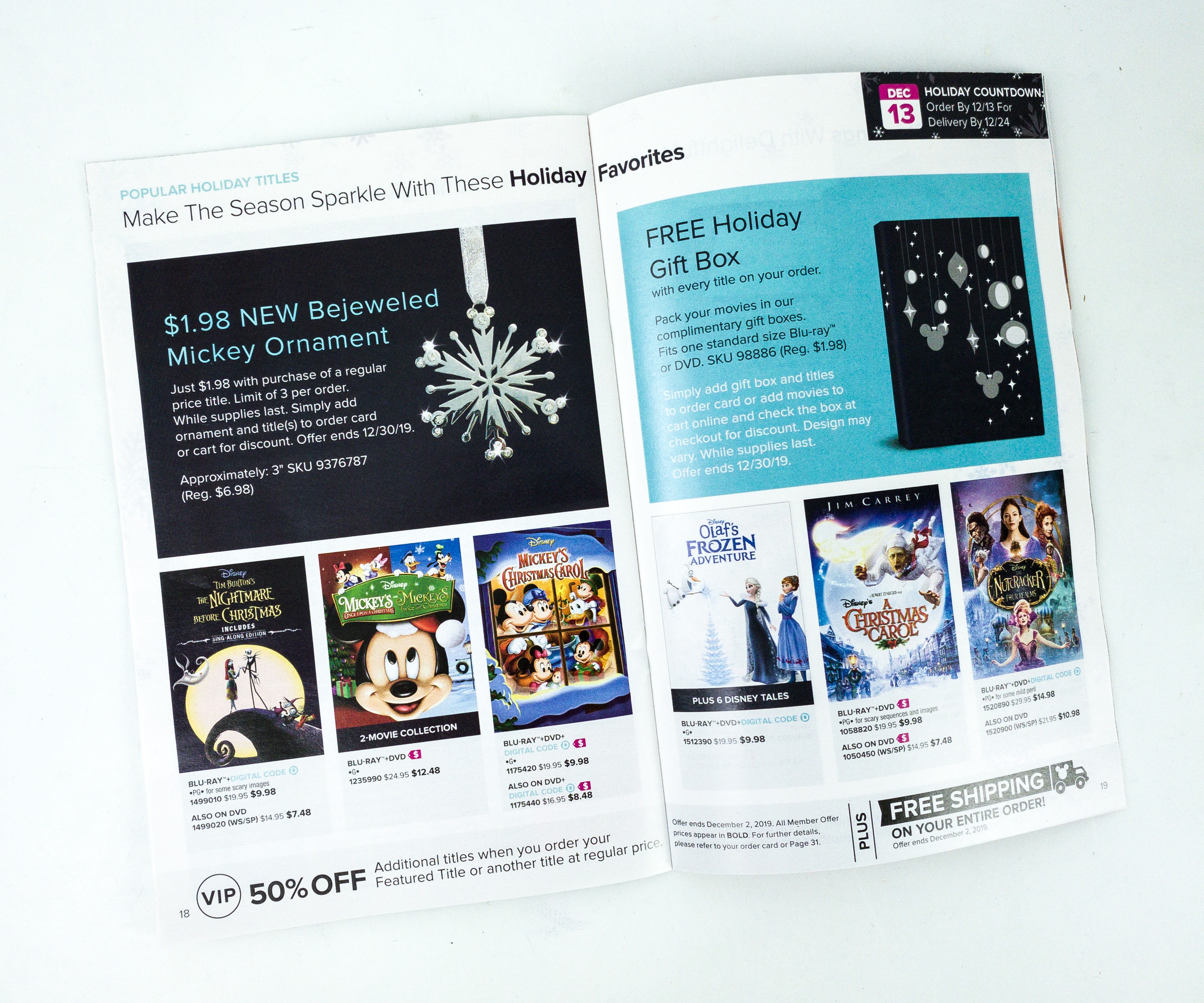 They also shared more movie suggestions, including The Nightmare Before Christmas, Mickey's Christmas Carol, Olaf's Frozen Adventure, and more!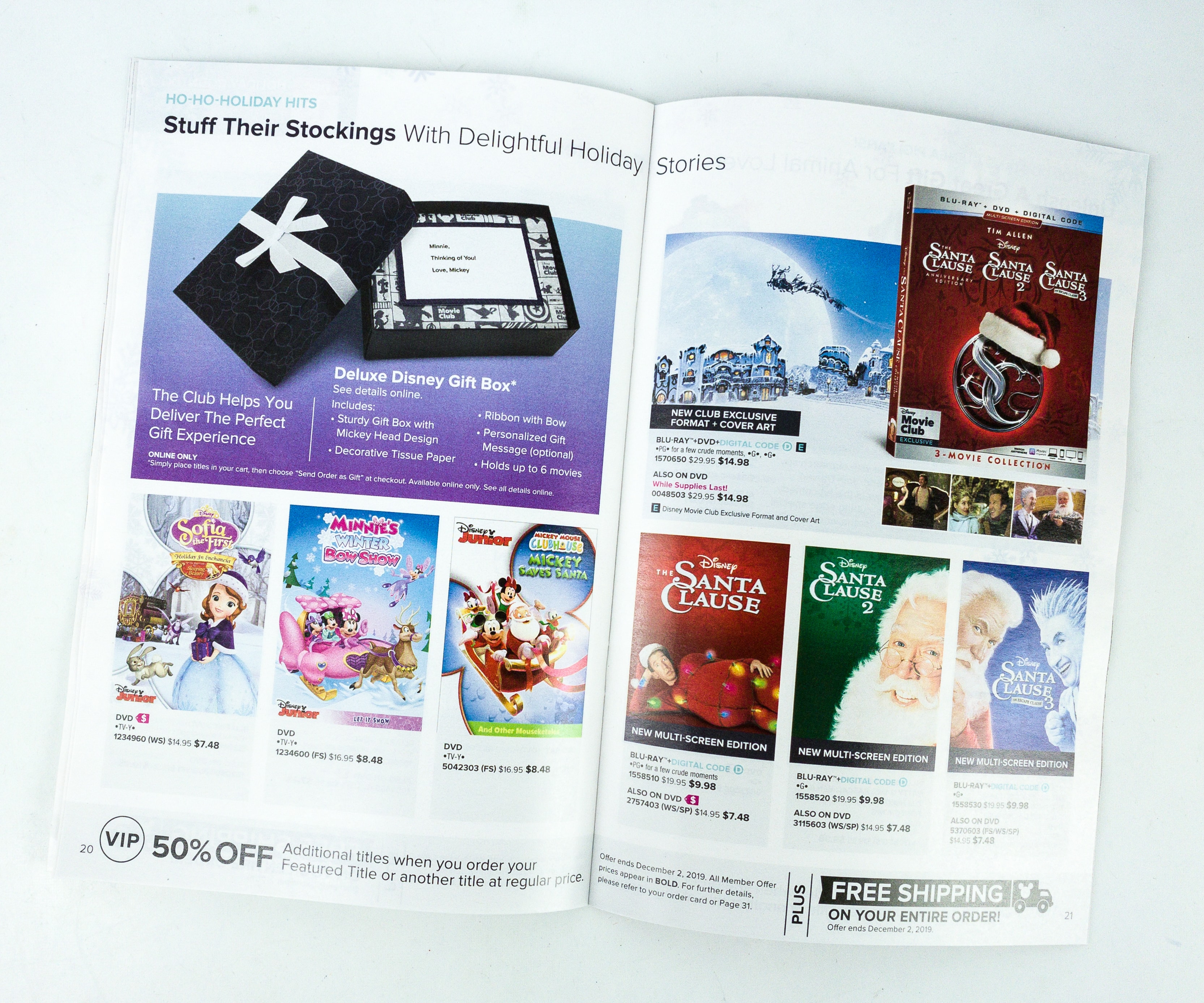 Aside from the movie recommendations, the booklet also gave us holiday gift ideas.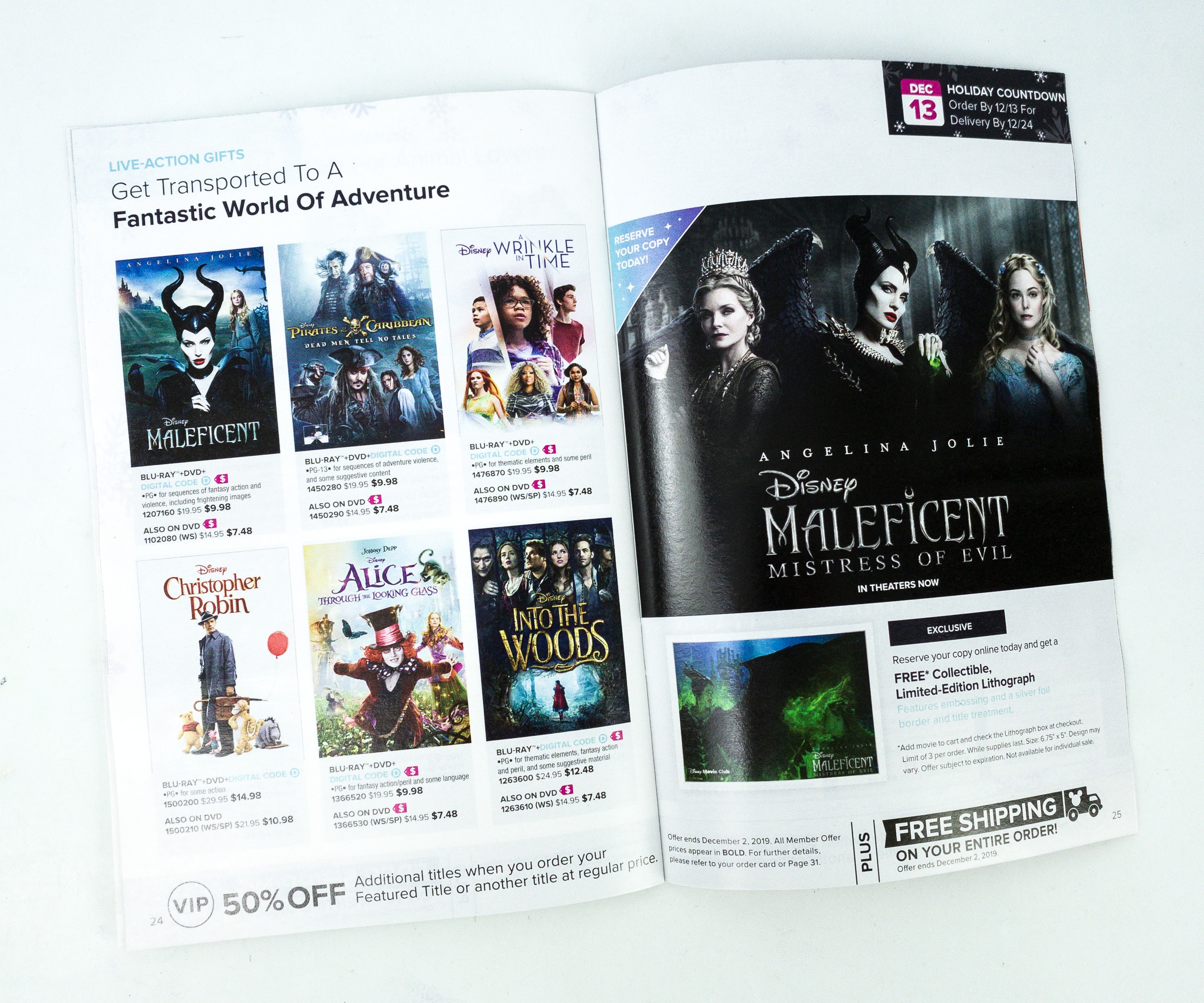 Here are even more movie suggestions, this time featuring Live Action movies!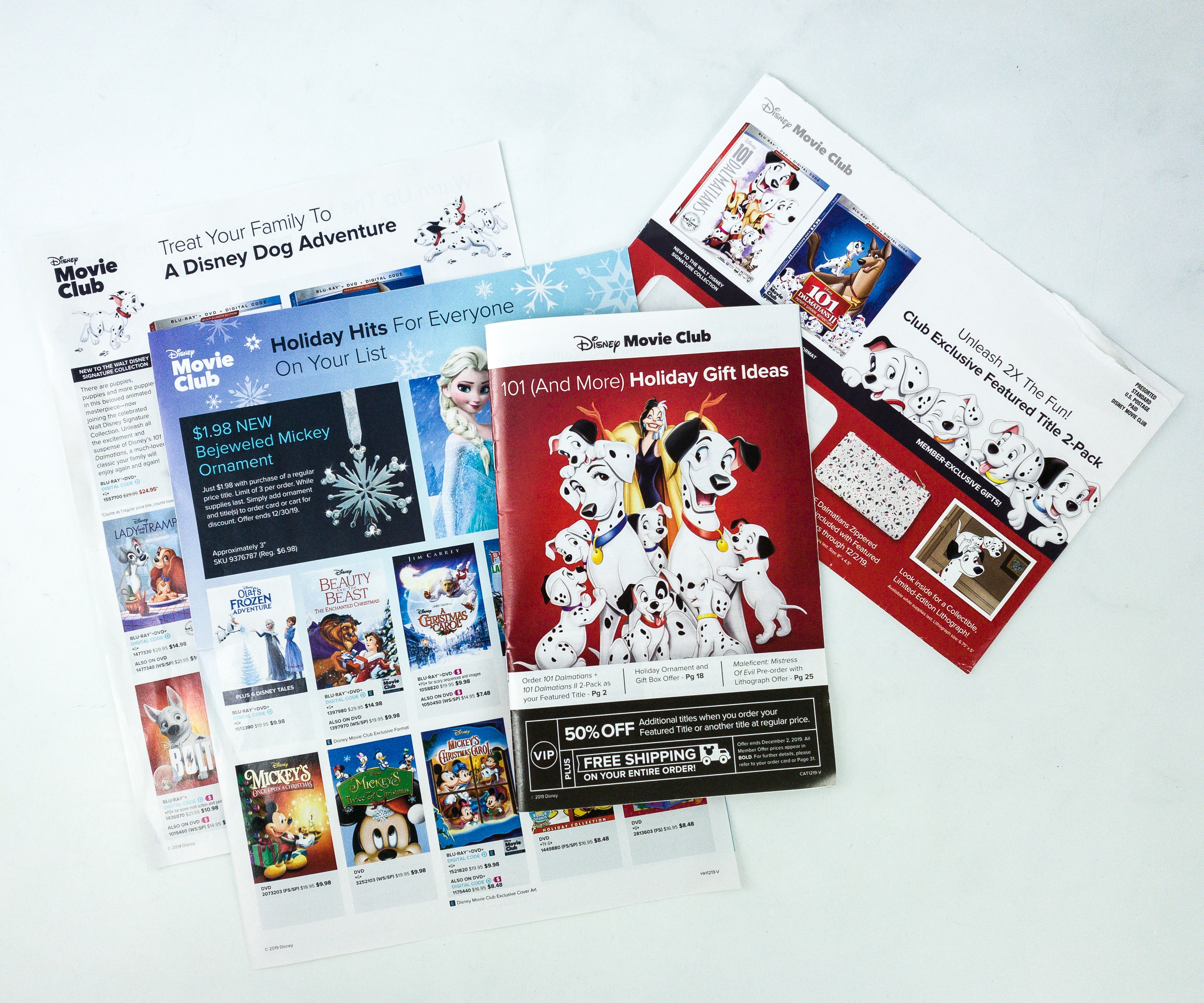 There are lots of promotional materials, and it's great for anyone looking for a great Disney deal.
The way these subscription works is that you'll get a featured movie title offer that you can accept or decline. If you forget to decline, it will be sent automatically. Just like pick or skip in other subscriptions. Some months have 2 featured titles. We think it's easier to do this online, and you'll get an email too.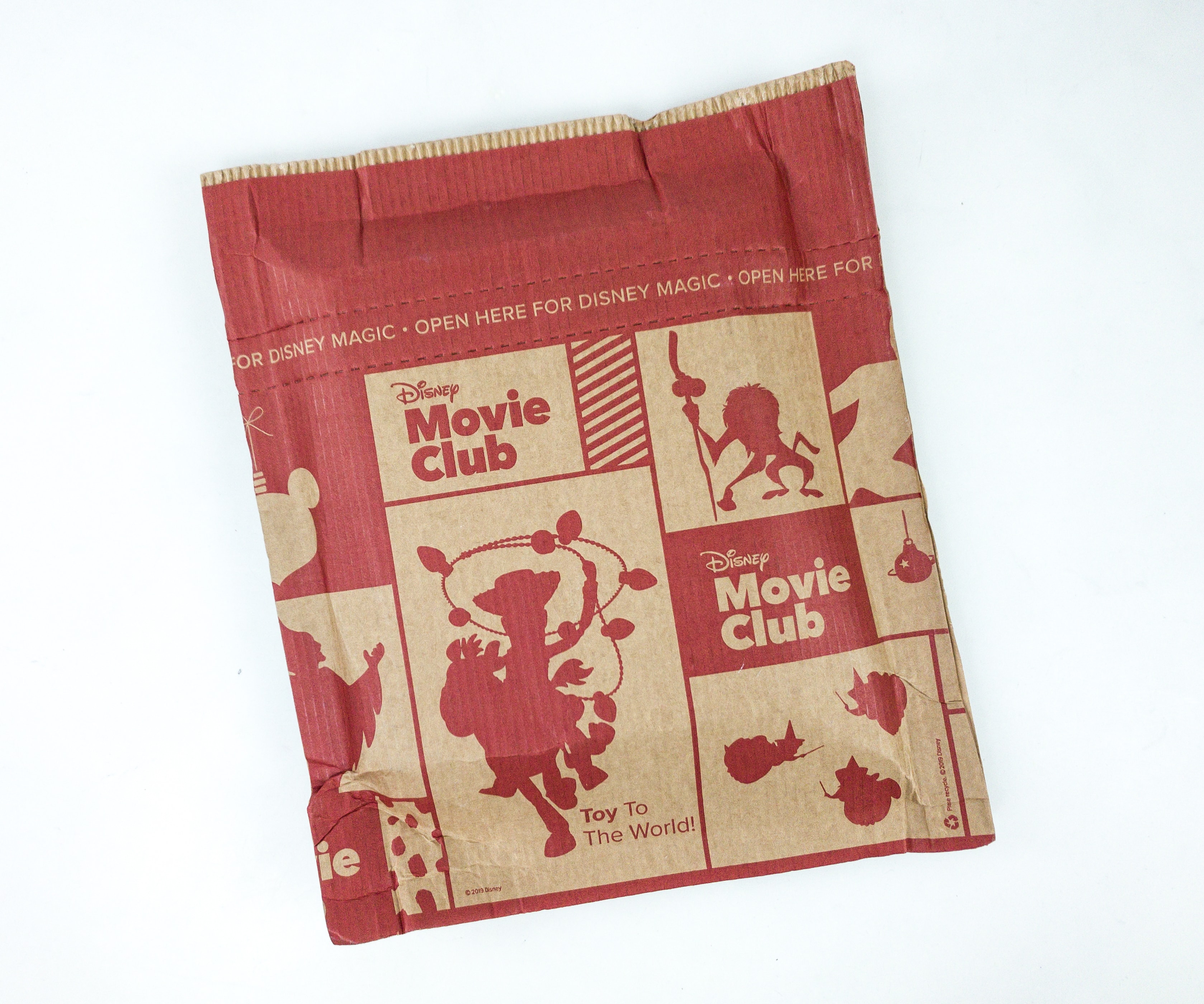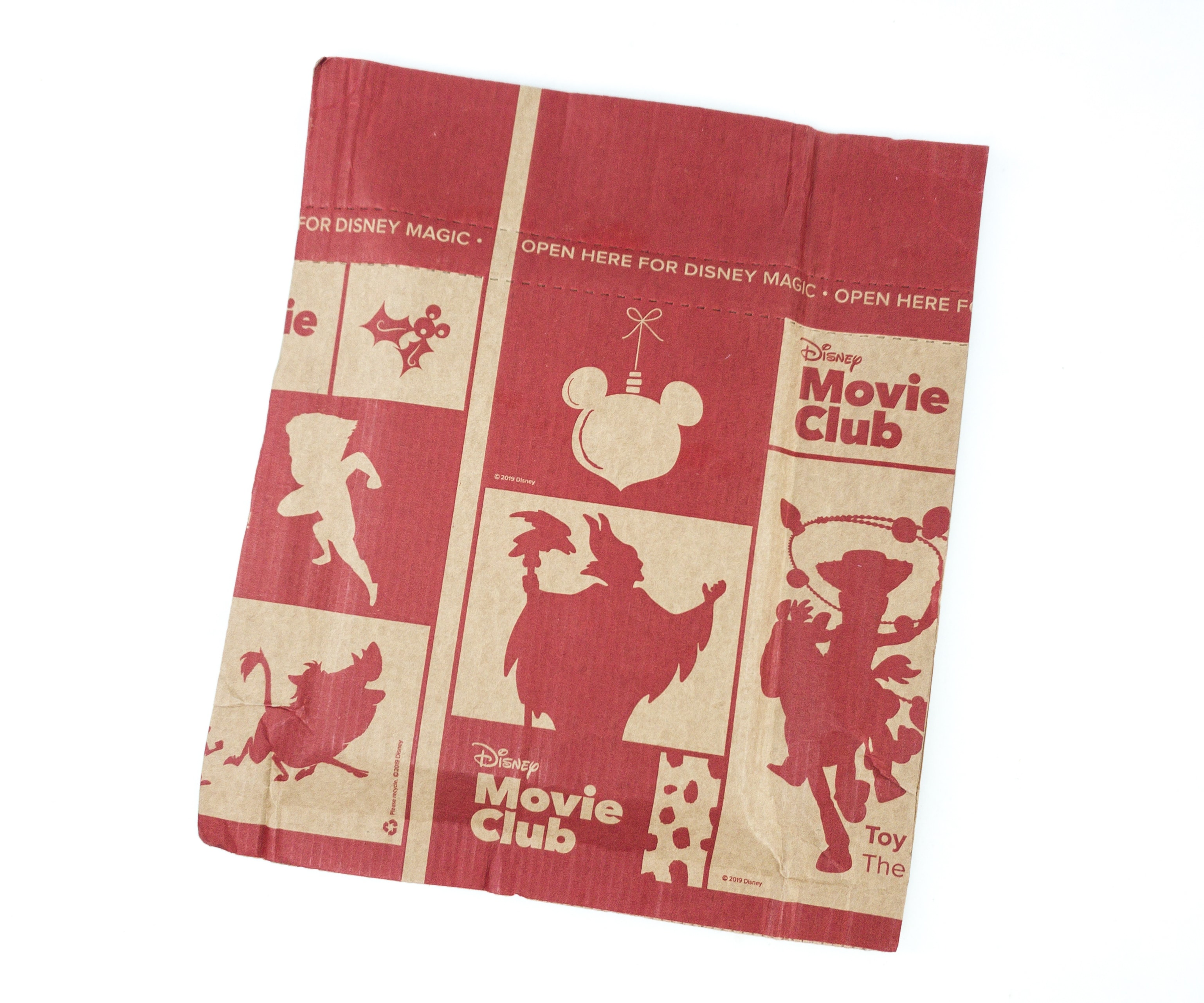 The packaging came a little crumpled, but thankfully the contents were still in good condition. Also, instead of the usual blue color, we got it in red!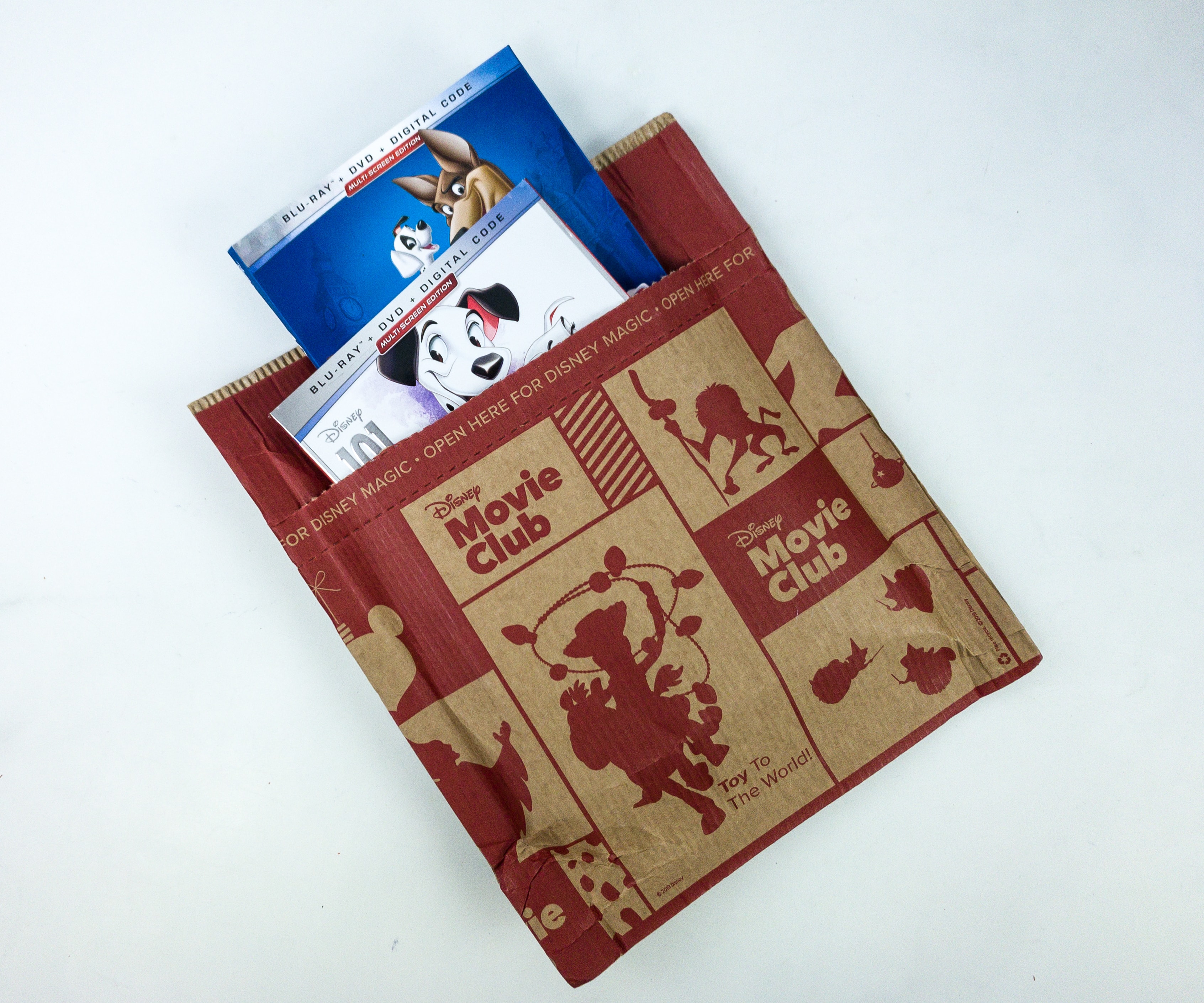 It looks like this package is filled with fun stuff!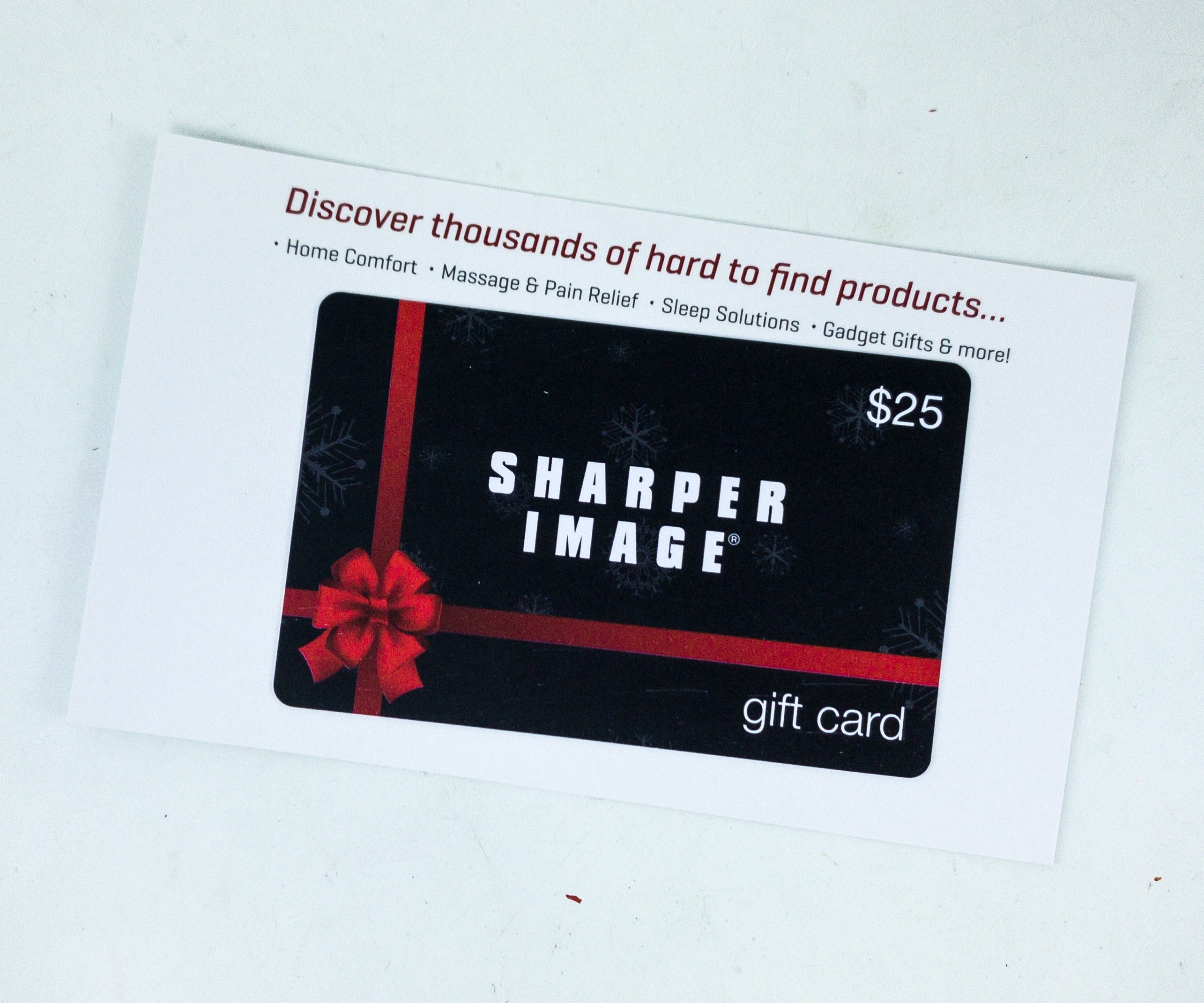 There's also an included $25 gift card from Sharper Image!
Everything in our package!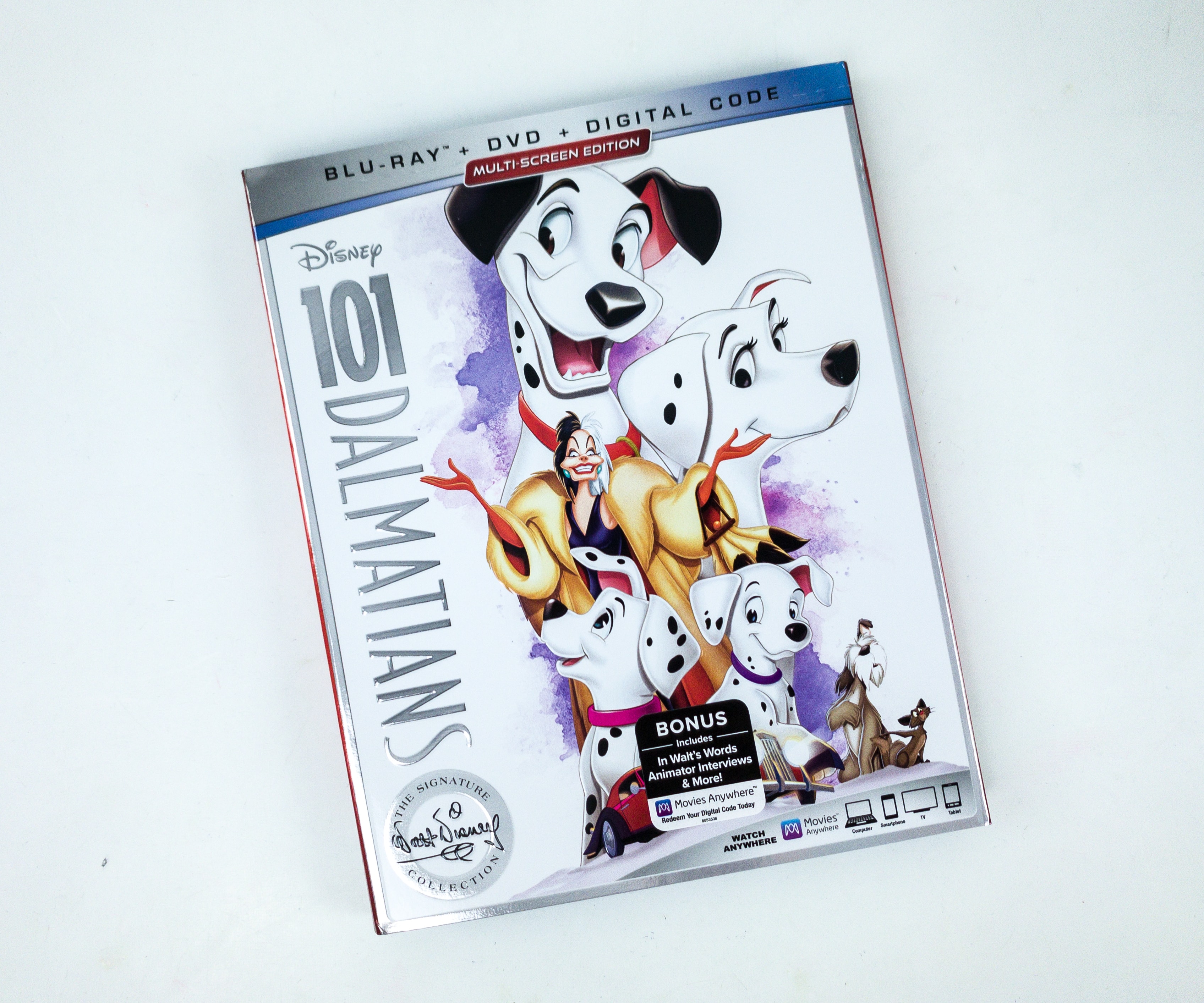 101 Dalmatians Blu-Ray + DVD + Digital Code ($19.87)
Cruella de Vil, an evil heiress, wants to make a fur coat for herself out of the skins of a hundred and one Dalmatian puppies. She makes an effort to kidnap them by hiring a group of thugs.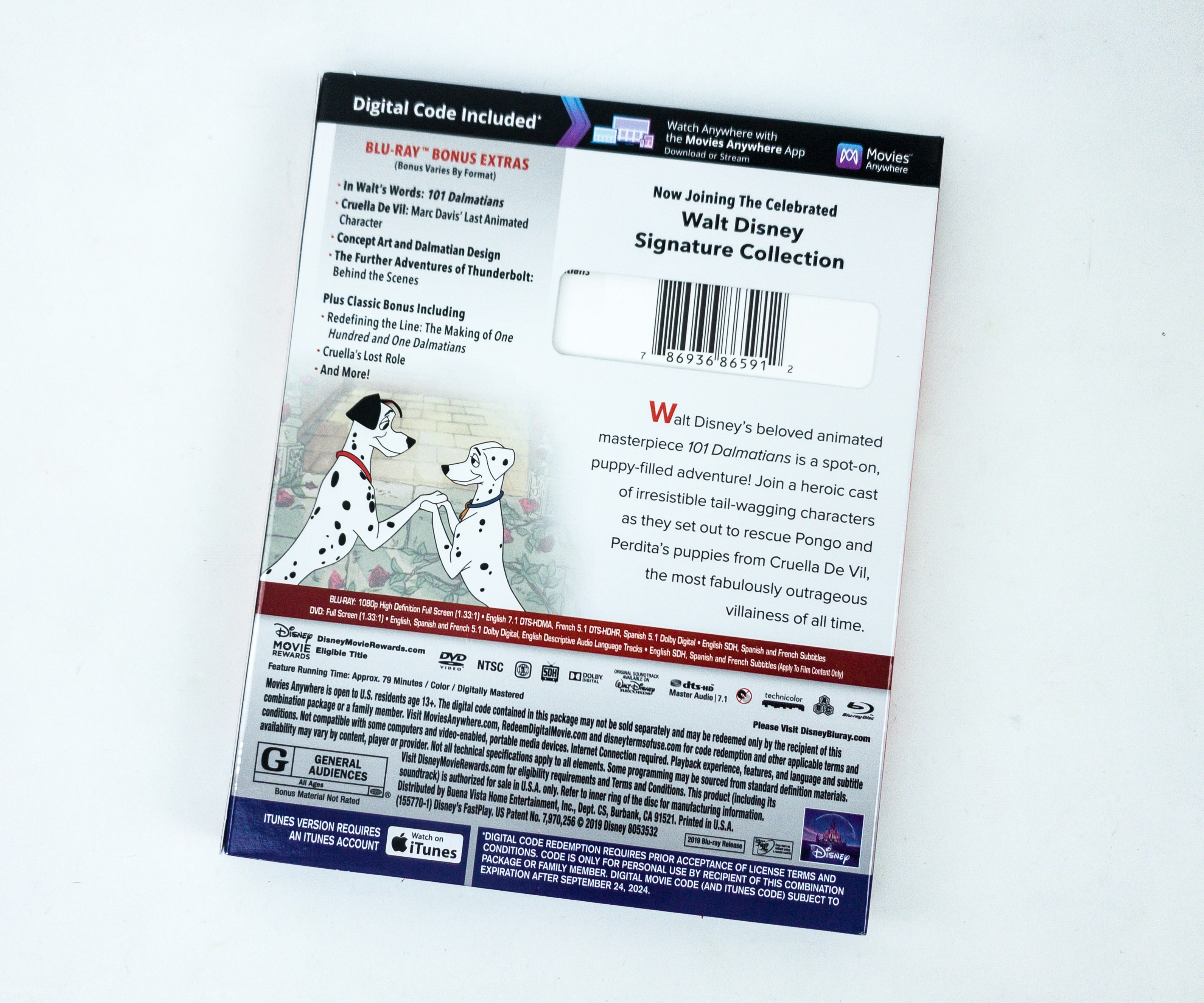 It's a classic movie, which I was excited to show my kids! We love dogs so the kids easily got interested. The disc also contains bonus extras like the film's concept art, behind the scenes, and more!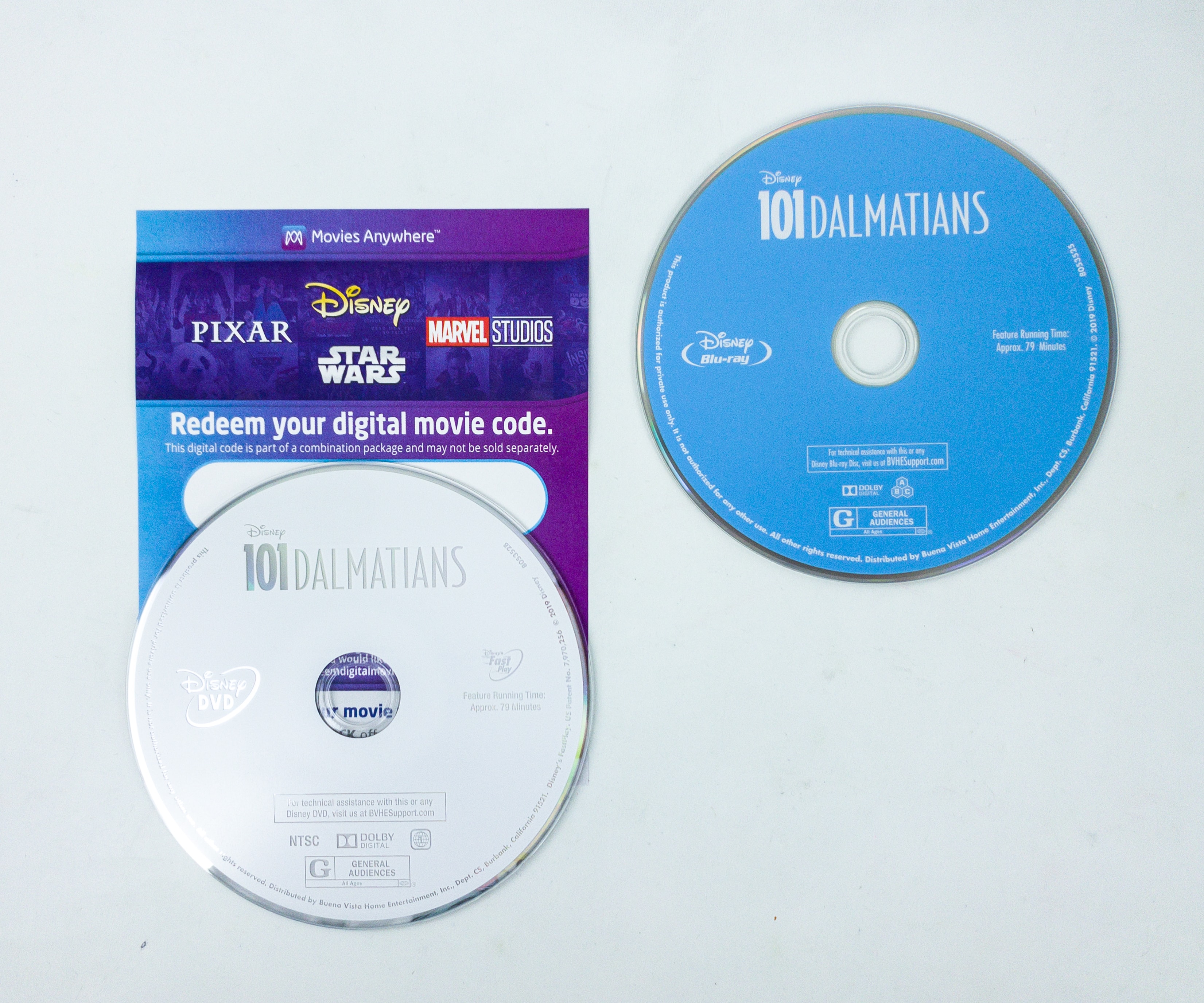 Like most of the discs from this subscription, the pack contains a Blu-ray disc, a DVD, and another redeemable digital movie code that we can play on some of our gadgets.
Disney Movie Club also offers the promo 4 movies for $1!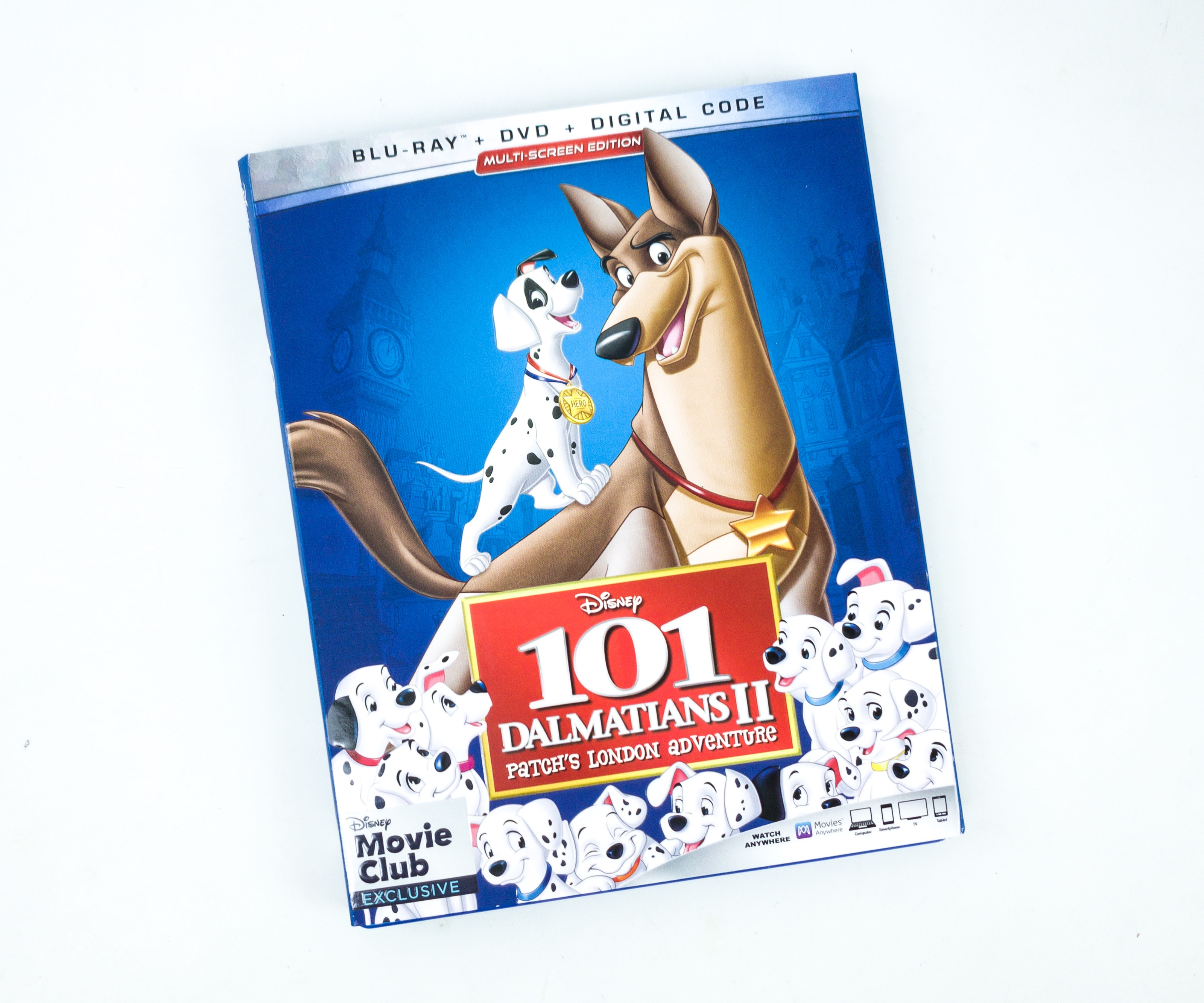 101 Dalmatians II Patch's London Adventure Blu-Ray + DVD + Digital Code ($34.96)
Being one of 101 takes its toll on Patch, who doesn't feel unique. When he's accidentally left behind on moving day, he meets his idol, Thunderbolt, who enlists him on a publicity campaign.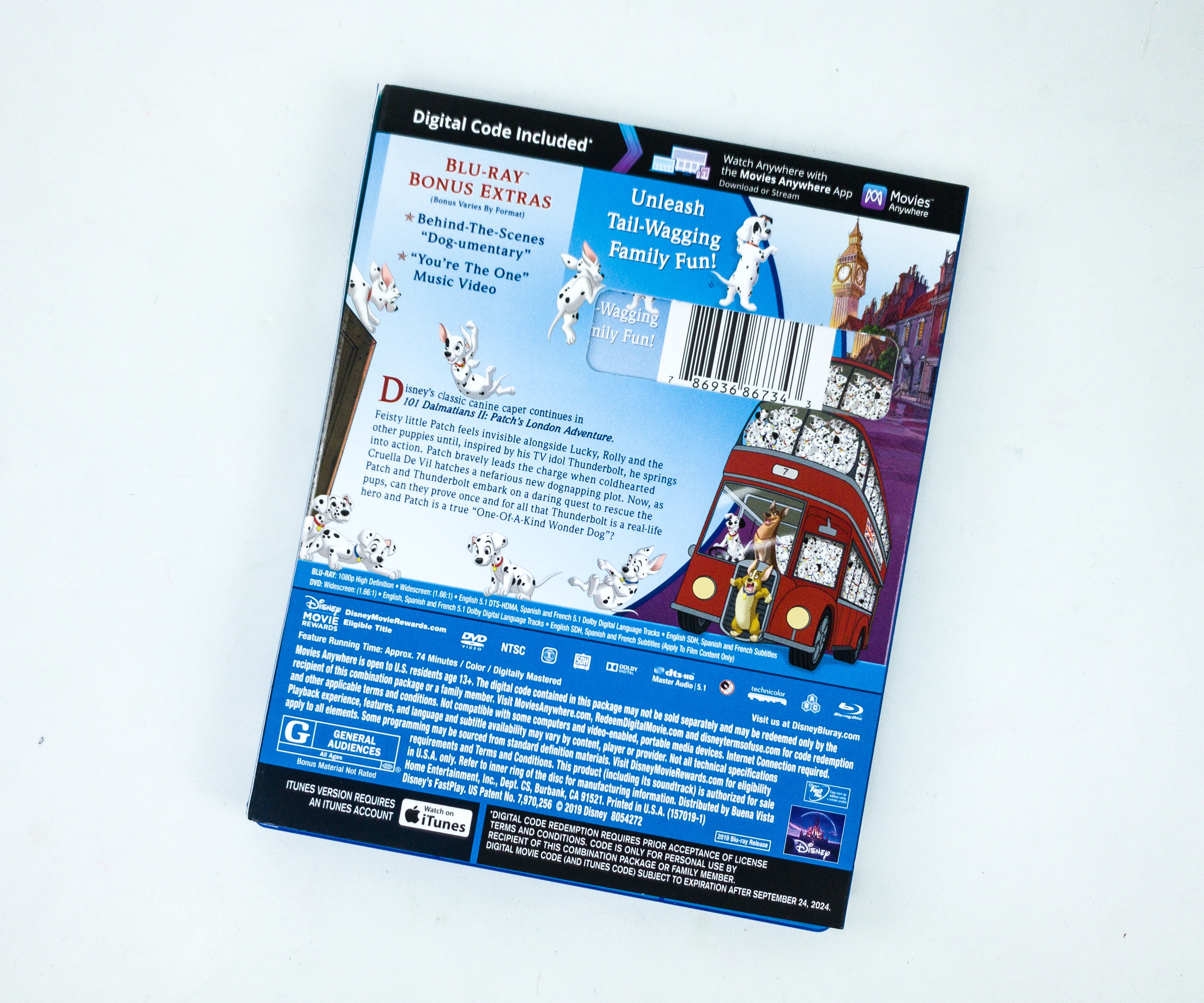 This one also contains behind the scene Dog-umentary and the music video for the song You're The One. It's a really fun movie as the pups are taken to London!
The pack includes a Blu-Ray disc, another DVD, and a redeemable digital movie code. We love these inclusions as we can play the movie anytime, anywhere, using any of our gadgets and devices!
We love Disney's classic animated films! My kids definitely enjoyed the OG animation of 101 Dalmatians, and they find that having a lot of pups may mean trouble but it's really fun! Also, dogs are meant to be loved and to be taken care of, like a part of the family. My kids also loved the dogs' adventures in London. We plan to watch these movies all over again. It's really an amazing movie that adults, kids, and dog lovers will be very fond of!
What do you think about this month's movie picks?