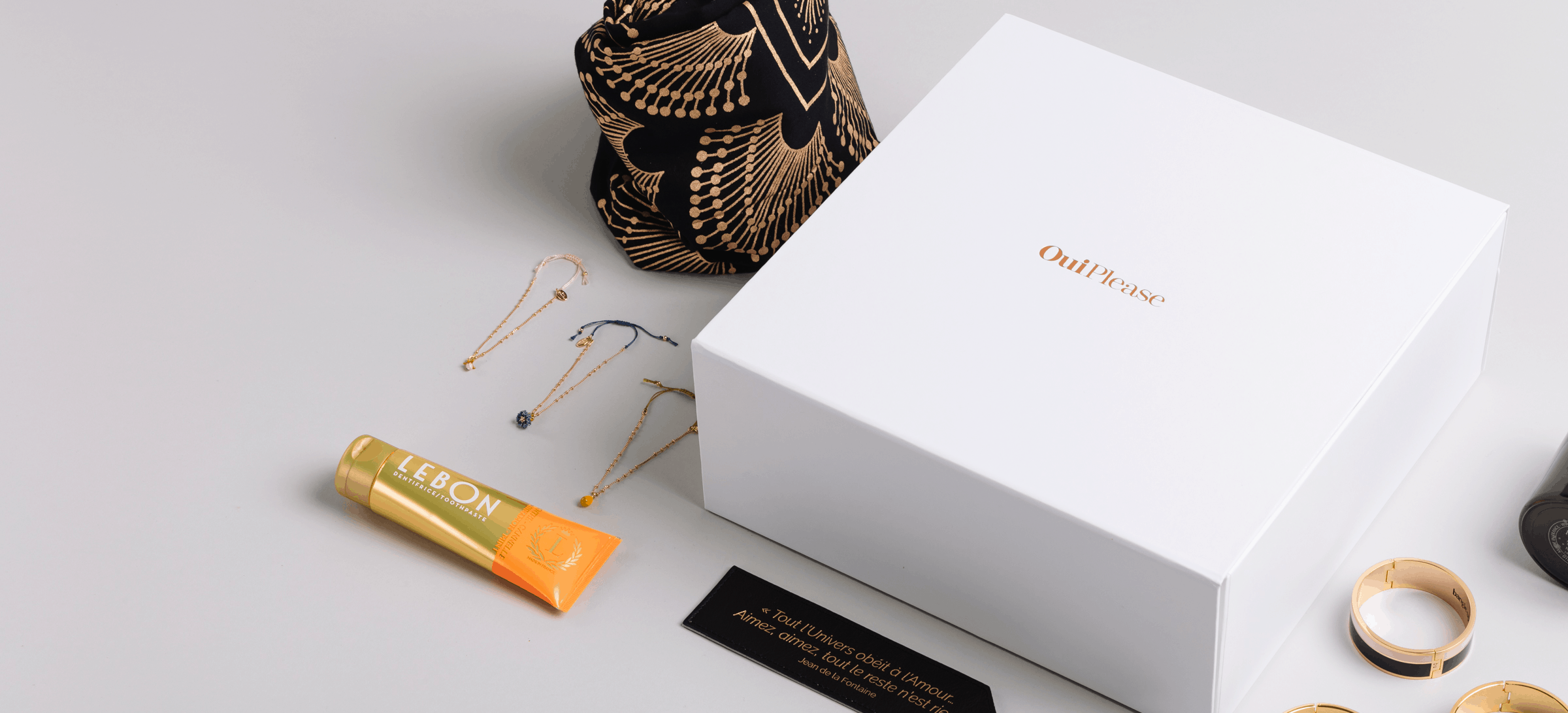 We have the second round of spoilers for the February & March 2020 Volume 5.1 Oui Please box!
DEAL: Use coupon code HIVER15 to save 15% on your subscription!
Each box includes:
BARRETTE METAL TRIANGULAIRE ($7)
OR
PIC CHIGNON METAL ($7)
Plus:
TERRE DE MARS RESILIENCE HAND & BODY CREAM –  $65 VALUE, 100ML
OR
TERRE DE MARS RESONANCE BODY & HAIR OIL – $70 VALUE, 100ML
Select between 1 of 2 options: Hand & Body Crream or Body & Hair oil. Keep your skin moisturized all Winter long. This hand and body cream is tightening, hydrating & fragrance free. Key ingredients: caffeine, chamomile, shea butter. Certified: COSMOS, Vegan, Cruelty Free, COSMEBIO
MARADJI DIAMOND THROW BLANKET – $70 VALUE
Cozy up with diamond throw blanket. Maradji produces beautiful accessories combining different prints, patterns and embellishments and inspired by destinations around the world. 125cm x 150cm

Select between four color options: coral, sunshine, blush, or ciel (light blue). 4″ Diamond design. 125cm x 150cm
LES NEREIDES FLOWER CHARM BRACELET  – $70 VALUE
Each Piece Of Hand-Crafted Jewelry Makes Up A Unique Story. You'll love this charming flower bracelet from highly-coveted jewelry brand Les Nereides.
CODAGE PARIS FALL IN LOVE SERUM – $55 VALUE, 10ML
OR
CODAGE PARRIS OH MY COLD SERUM – $55 VALUE, 10ML
Receive a Fall in Love or Oh My Cold Serum in the V5.1 Renew & Relax Box. Either one is sure to leave your skin hydrated and glowing. 10ml