Geek Fuel EXP is the new quarterly version of Geek Fuel. This box is filled with geek accessories and apparel with exclusive games, toys, gear, collectibles, and all things epic with at least $100 in value. This box always includes a Steam game code and costs $57 + $8 shipping per quarter.
DEAL: You'll save $5 on your first box with this link – no coupon code needed!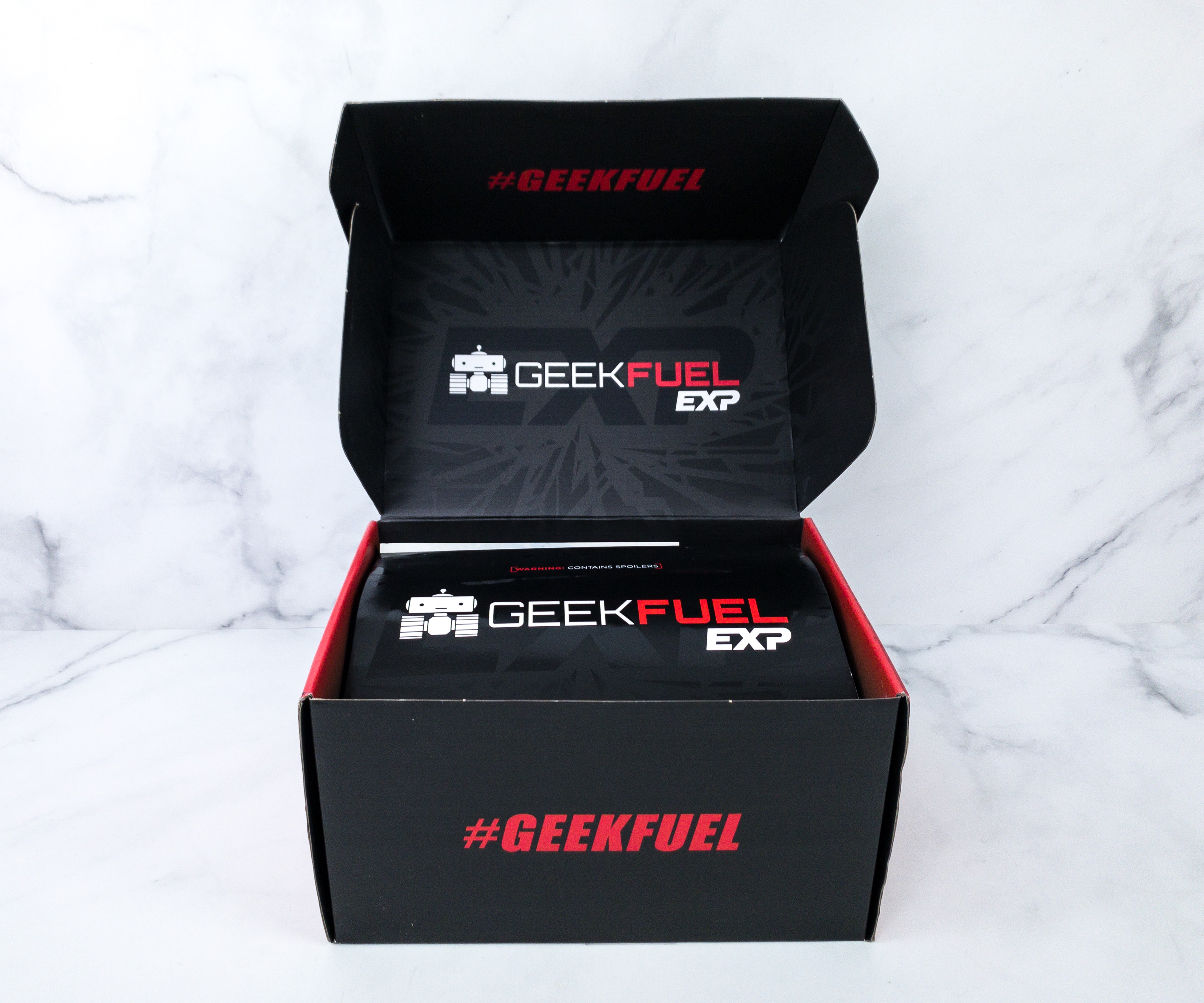 There's an information card on top of all the items.
Some of the items came with individual packaging.
The bottom of the box looks amazing as well!
At the back, it has a rundown of all the items in the box with individual photos.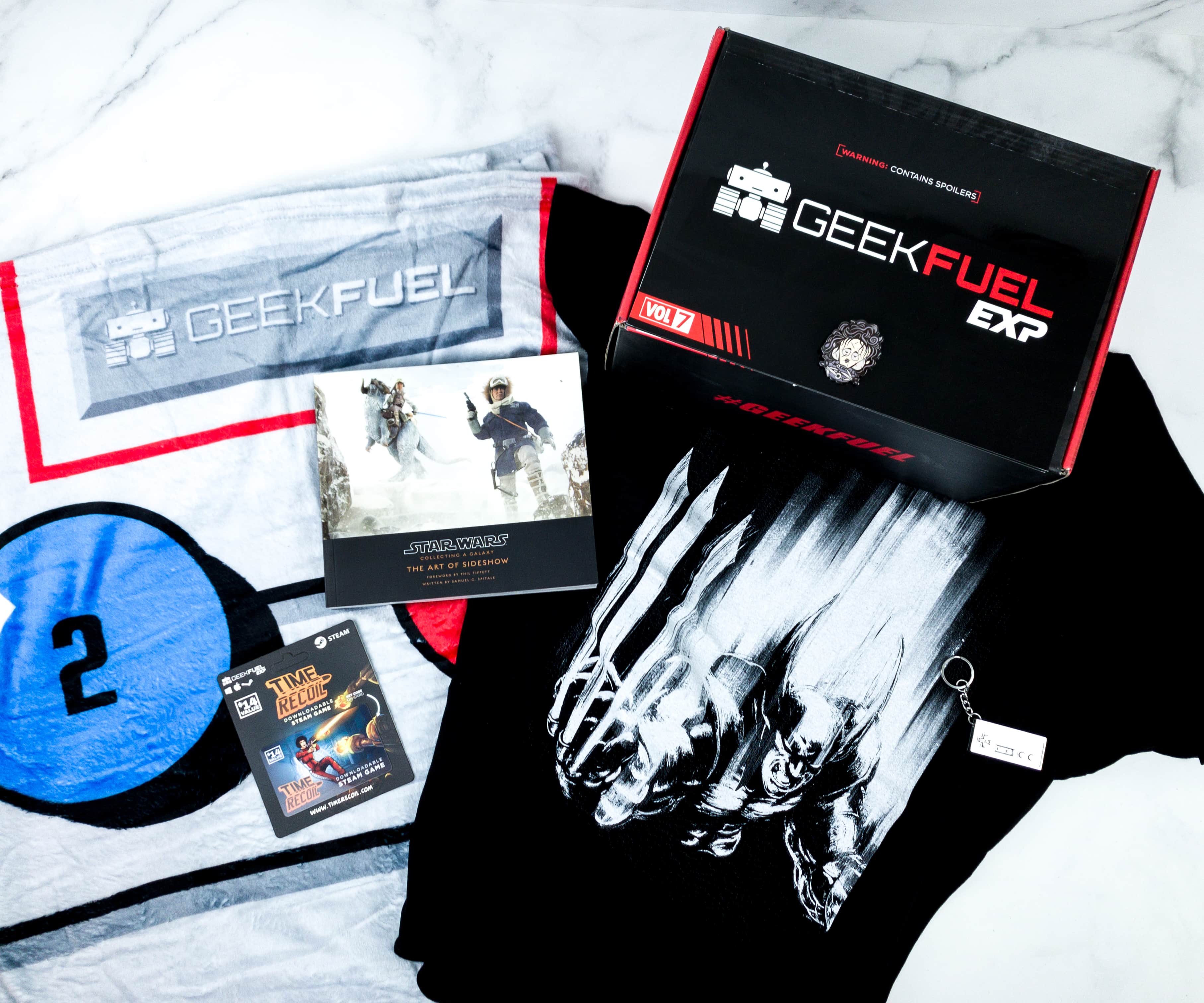 Everything in my box!
Time Recoil Downloadable Steam Game. The Steam game included in this quarter's box is the shooter game, Time Recoil!
Time Recoil is a top-down shooter where you Kill to slow time, dominate slow motion gunfights, and gain special moves. Simply: Slow time, punch through walls guns blazing and see the demise of your enemies in slow motion!
In this game, you play as the hero of a rebel organization that has one goal: Kill Mr. Time. You must stop him in the past or you will lose the future. The game works in Windows, Mac OS X, and SteamOS + Linux.
There's an included promotional card for SideShow.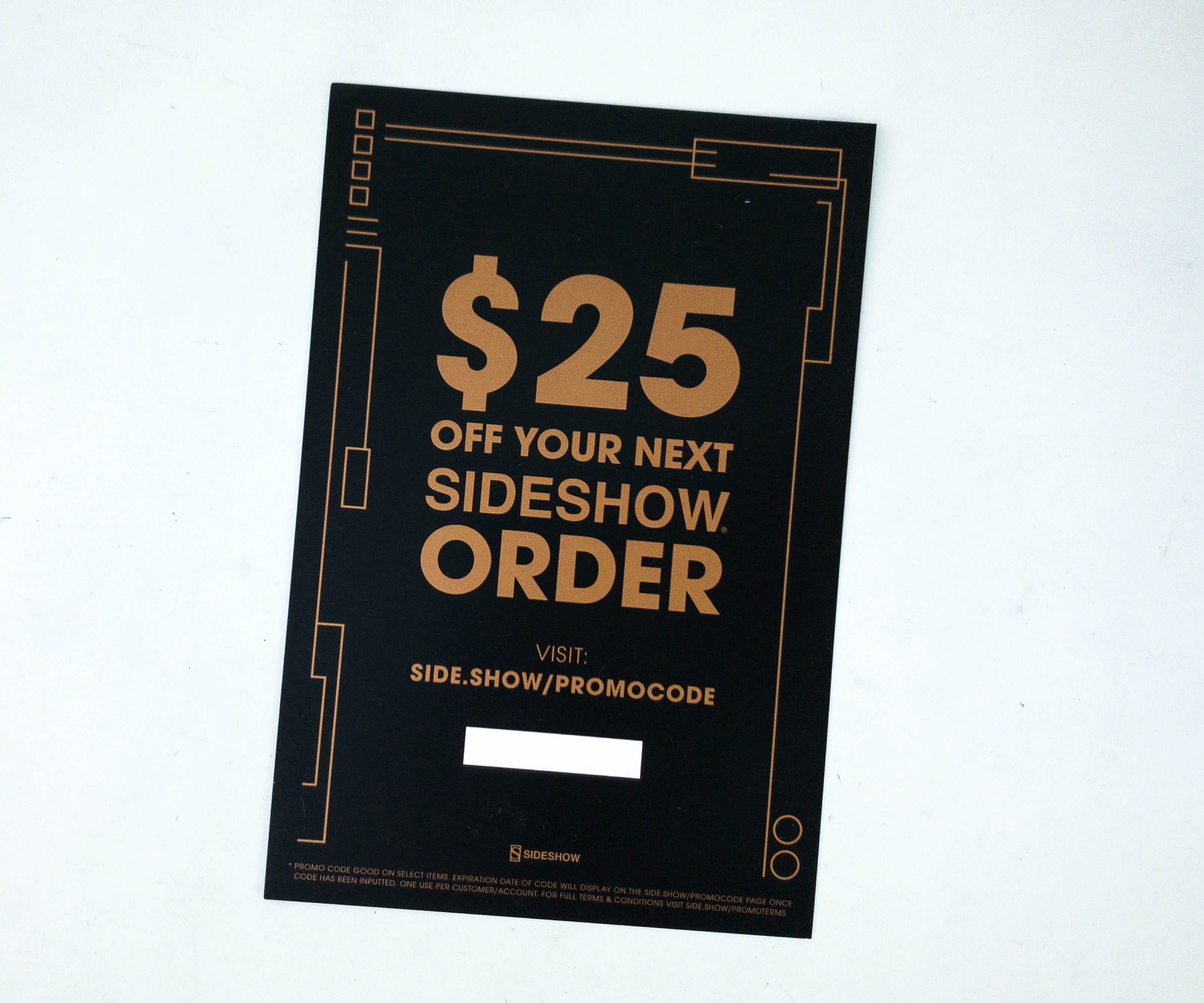 At the back, there's a $25 off promo code that you can use on your next SideShow order.
NES Keyring. The card indicates that we'll receive a Gameboy metal keychain but we got a Nintendo console controller key ring instead. It's an 8-bit, third-generation home video game console.
The keyring is a metal version of the console's controller. It has an arrow button, select, start, and A and B circular buttons. A classic!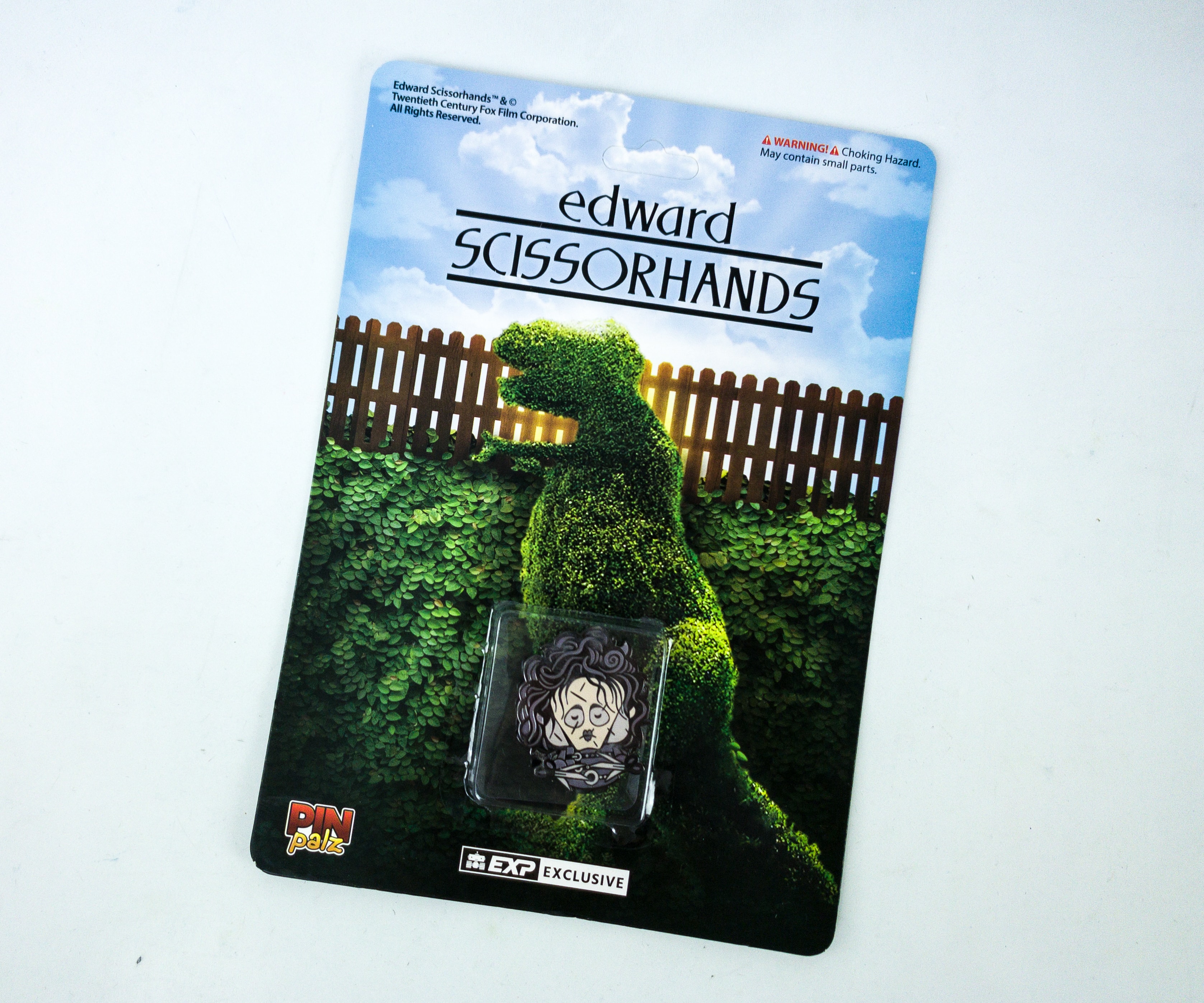 Pin Palz: Edward Scissorhands. Subscribers will get 1 out 2 Edward Scissorhands pins, with a rare one that features Kim Boggs. I got the man himself, Edward!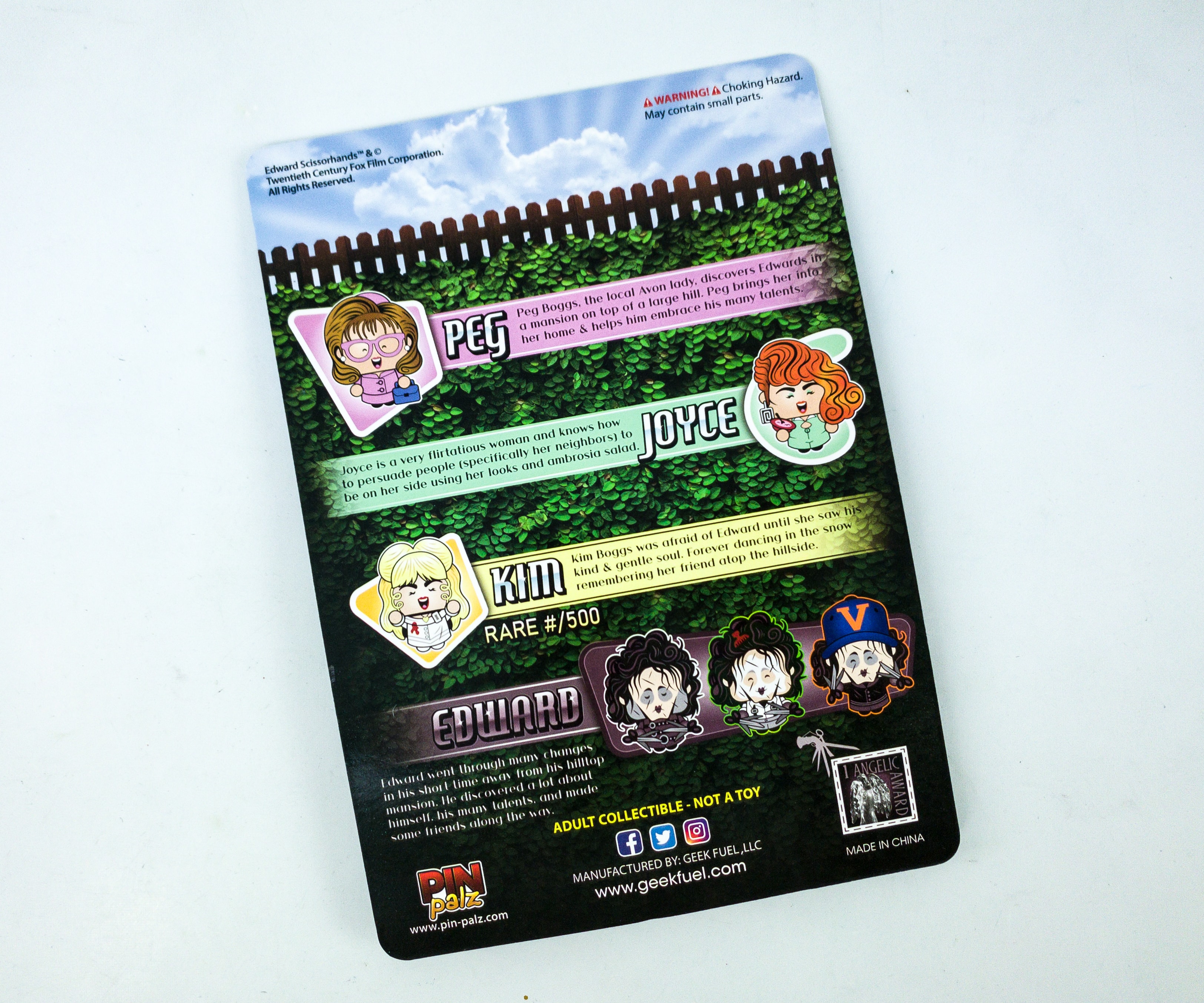 The other available pins aside from Kim and Edward are Peg Boggs and Joyce.
The pin consists of a single post secured by a black clutch. Kind of messy attachment there.
Edward looks more sad and lonely on this one. The other Edward pins available in the series show a smiling Edward and Edward having fun!
Star Wars The Art Of Sideshow Collectible Book.
Experience Sideshow Collectibles' astonishing collection of Star Wars sculptures in a whole new way with this deluxe book that explores the incredible artistry behind their creation.

Sideshow Collectibles has been immortalizing fan-favorite Star Wars characters for over a decade with their extraordinary, one-of-a-kind sculptures. This deluxe book celebrates the artistry that goes into capturing the true essence of these iconic characters and the passion and devotion that brings them to life. Featuring never-before-seen pre-production artwork and exclusive insights from the sculpting and design teams on the creation of each piece as well as dynamic photography that illuminates the power of their work, this book is the ultimate celebration of Sideshow's ongoing journey into the Star Wars galaxy.
This is a perfect book for the Wookies. The book immortalizes fan-fave Star Wars characters with their extraordinary, one-of-a-kind figurines!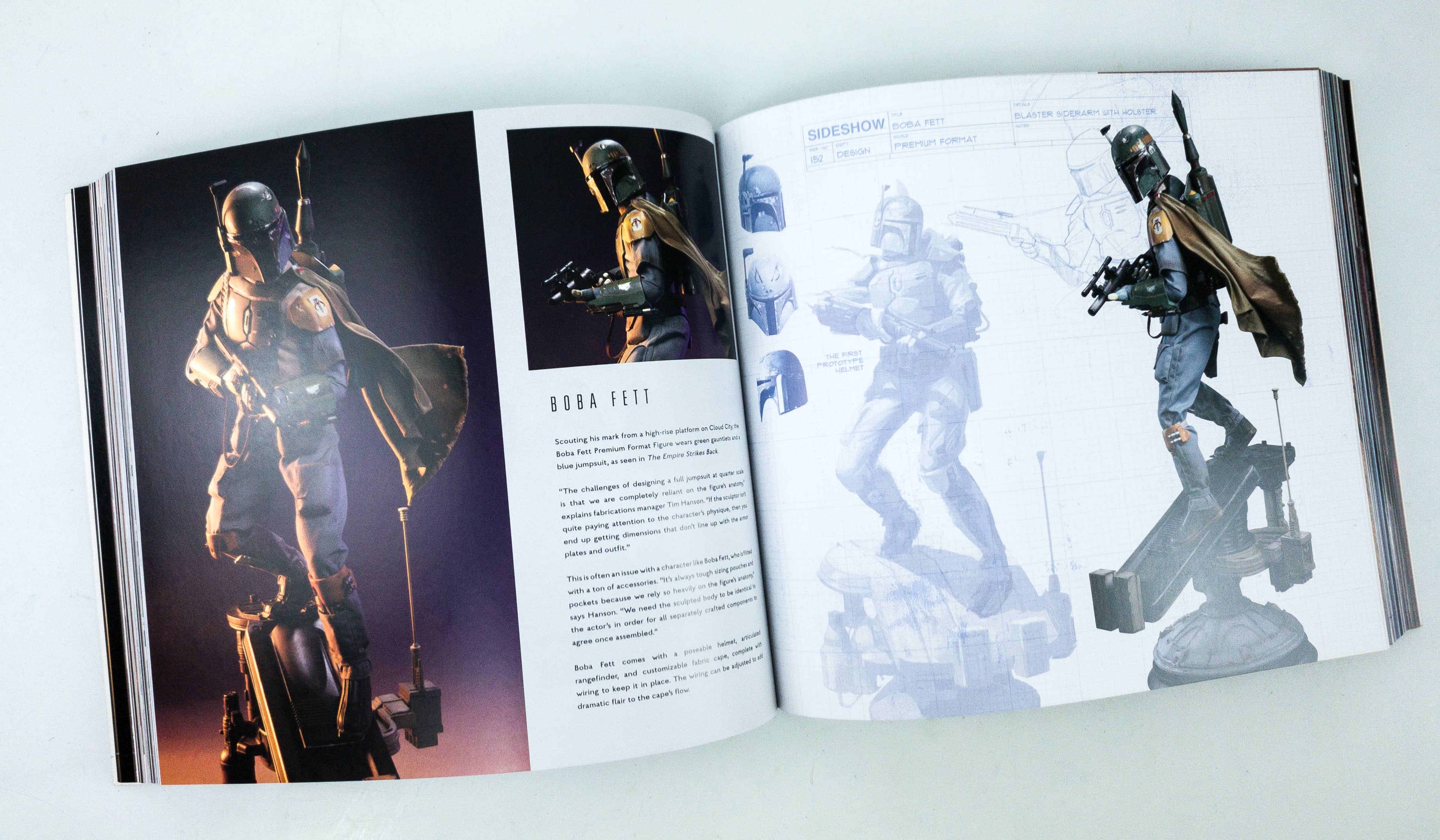 Here's one of the immortalized characters, the bounty hunter Boba Fett!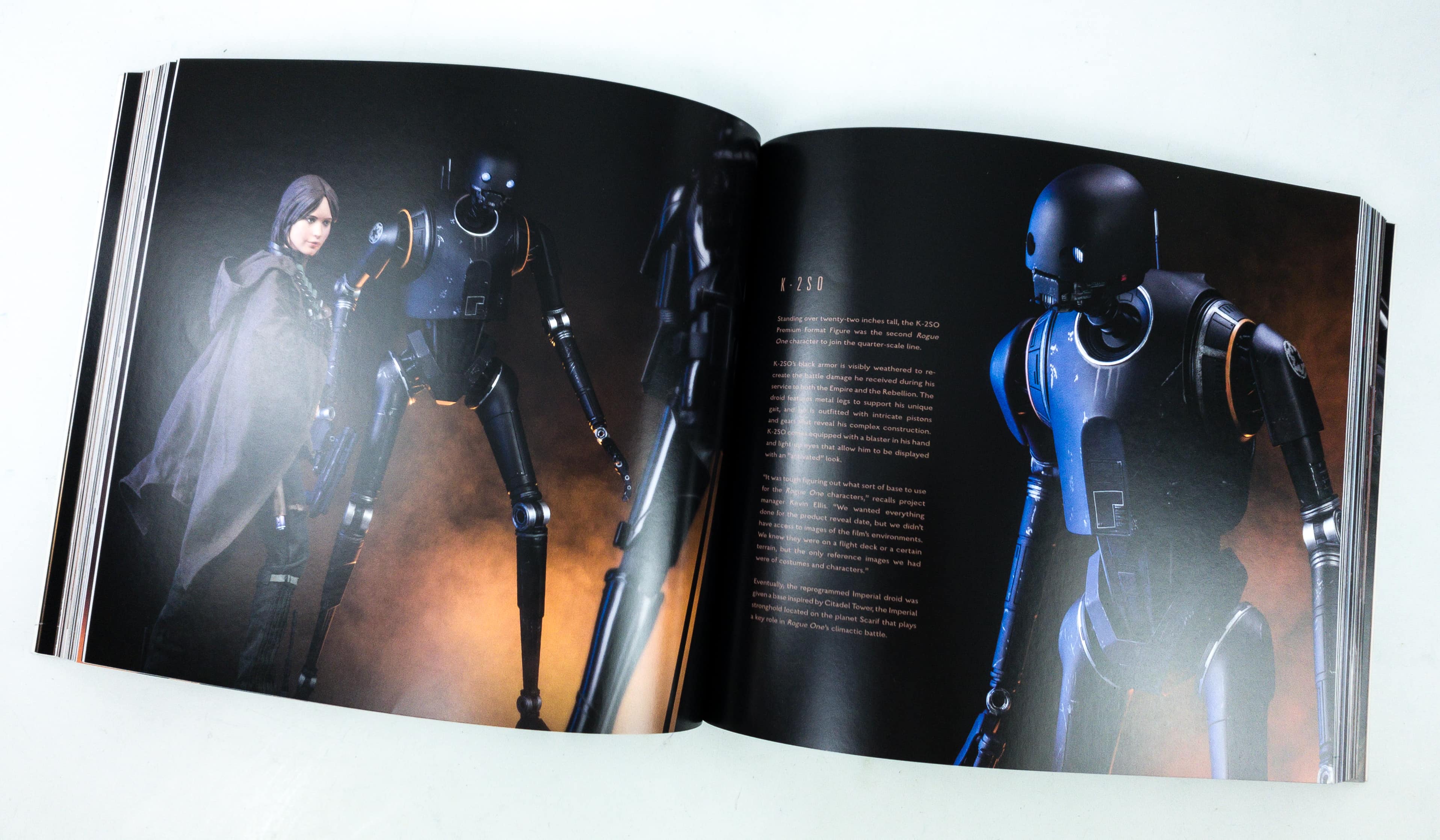 K-2SO is a droid character in the Star Wars franchise, appearing in the 2016 film, Rogue One. K-2SO is a reprogrammed Imperial security droid who is now loyal to the Alliance.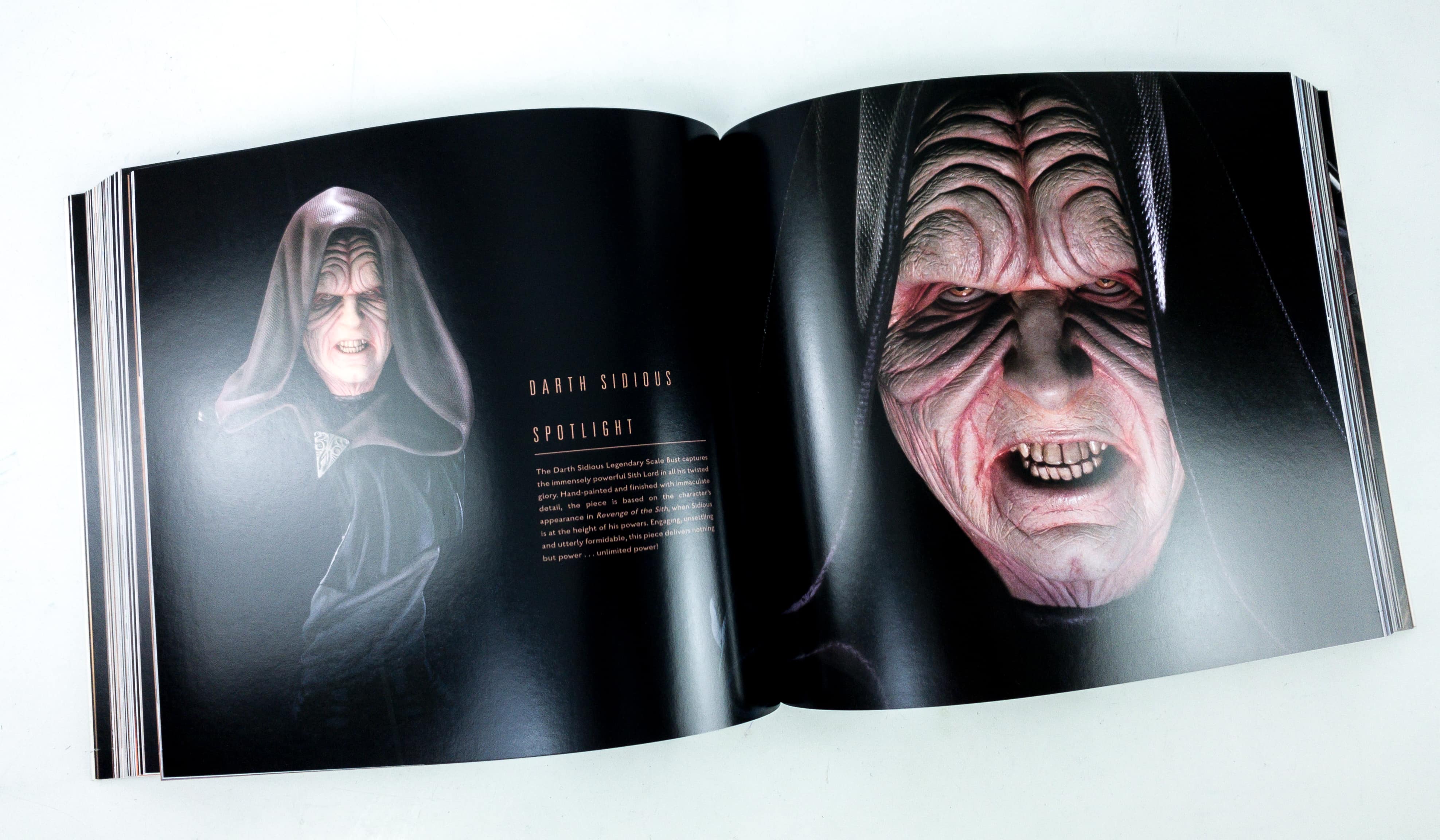 Taking on the Spotlight is Dark Sidious, a powerful and evil to the core character who restored the Sith and destroyed the Jedi order.
The other featured characters are R2-D2, a Stormtrooper, and a Deathtrooper.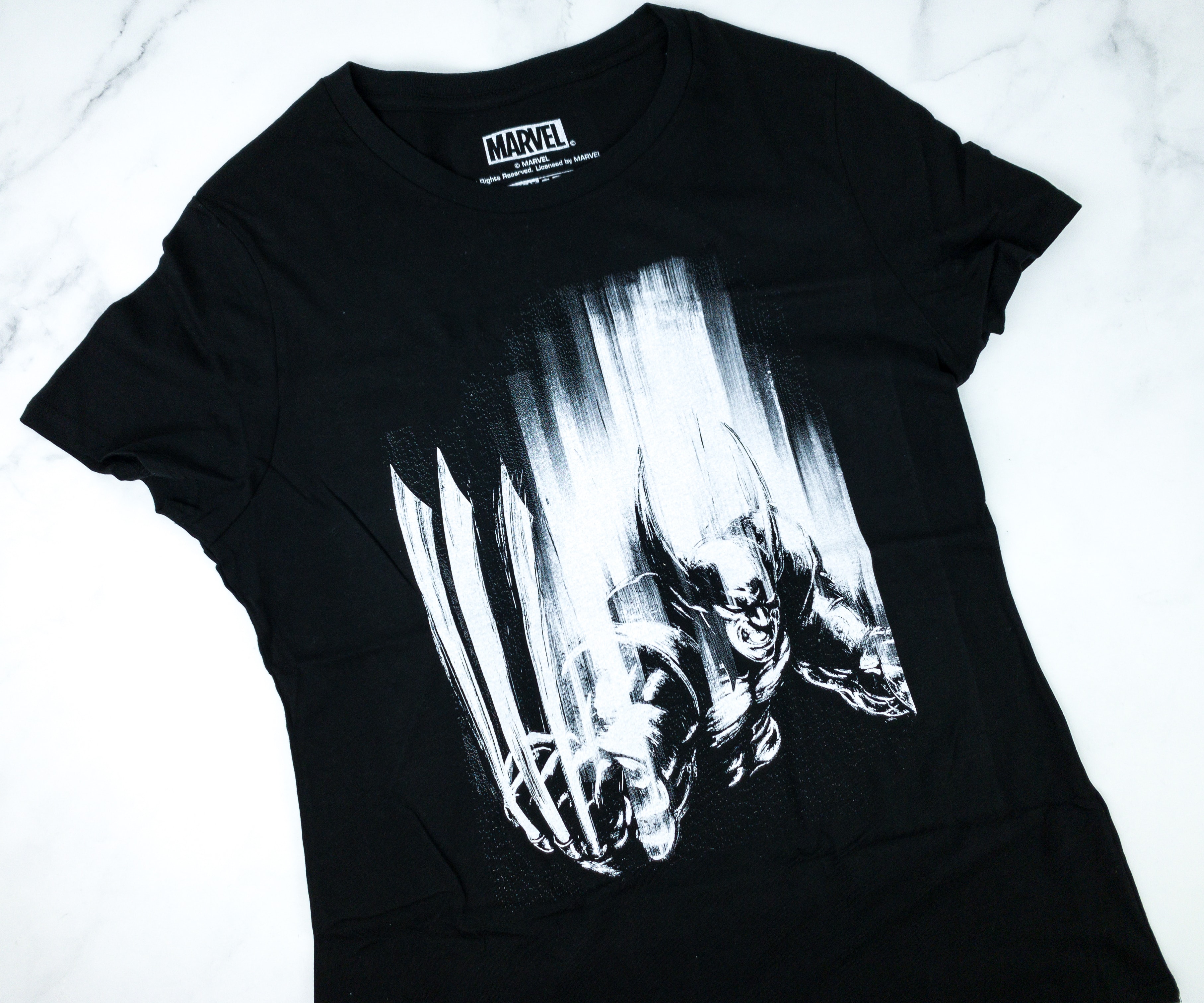 Wolverine T-Shirt "Saint Snikt". It's another black shirt, and it even features one of our favorite mutants, Wolverine!
It shows the fierce character based on the five-issue comic book, Wolverine: Snikt! I really like the contrast of colors between the whole shirt and the amazing print of the character!
Power Blanket. The coldest days call for a nice and snuggly blanket, and I got a nostalgic one right here! It's for all the track stars out there!
The power blanket is really soft and comfy!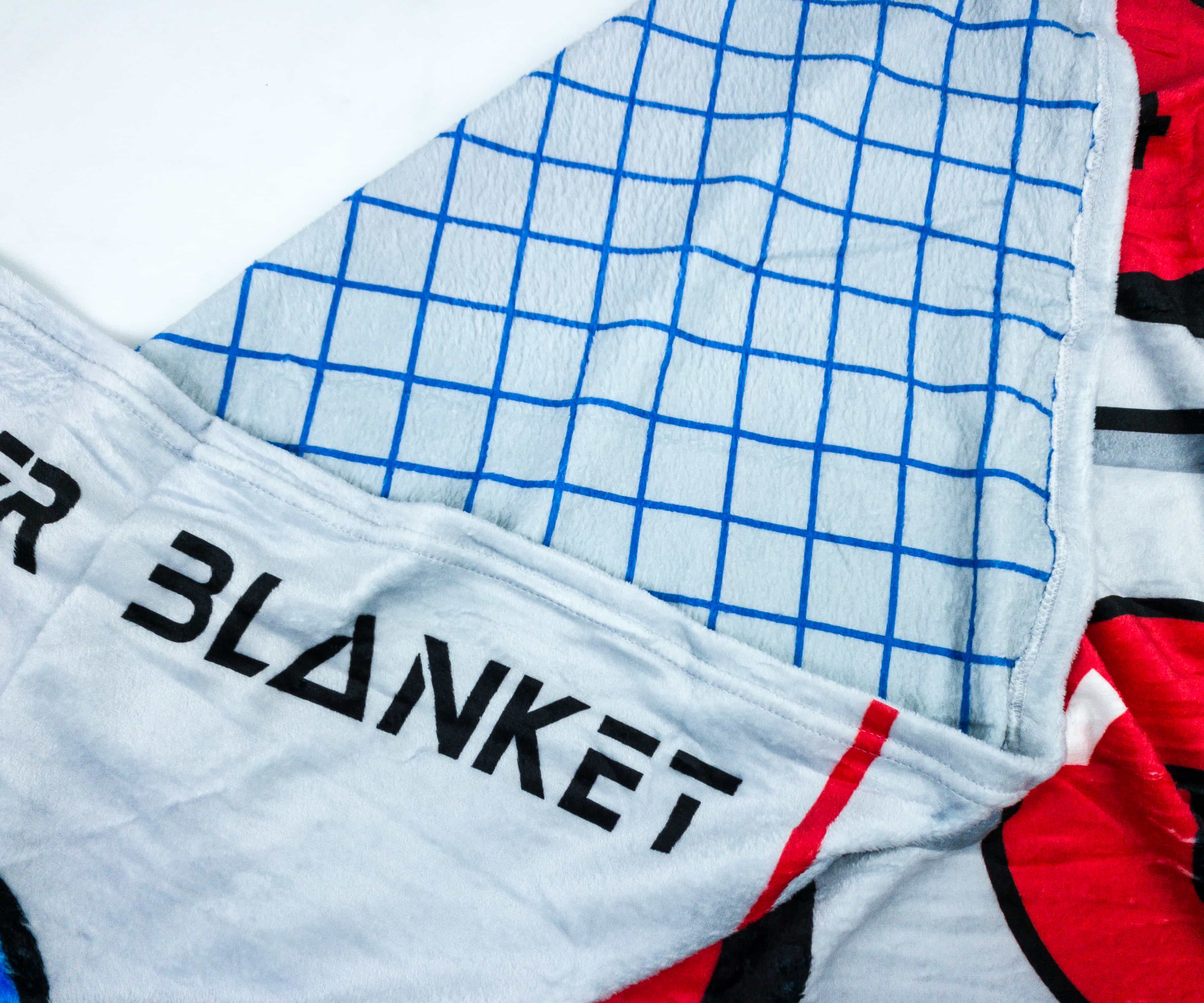 I also like the classic design on this one, which reminds me of one of the fun games you can play with friends!
It comes with blue and red circles, and they're numbered from 1 to 12.
I really like this blanket, it's the right size to go on my lap while sitting on the couch and enjoying my favorite shows on TV!
It was like opening a Christmas present when I was unboxing this. I was really happy to see licensed, high-quality, and items! My favorite is definitely the Power Blanket, as I need it to keep myself warm this season. I also like the adorable art on the Pin Palz, as well as the Star Wars book. The Wolverine shirt is fantastic and I like that it comes in black. The NES keyring is cool, but I really want to get that metal Gameboy keychain as well. Geek Fuel EXP always satisfies my inner geek, and I am excited for more cool and unique items from this box! I did sort of miss having a great figure, but I was happy with the box without it!
What do you think of this month's Geek Fuel box?