Wohven Socks is a new addition to Wohven monthly apparel subscriptions. It delivers a pair of premium quality socks with new and uniquely designed patterns, everything at $10 plus $2 US shipping fee.
DEAL: Get 30% off of your first month with coupon code HELLOSUB30.
Just like the Wohven shirt subscription, the socks arrive in a simple green, reusable plastic mailer with Wohven logo and their tagline, "Simple looks good."
Everything in my December 2019 package!
Wohven's premium socks come neatly and securely packaged in a white sock sleeve.
This month's socks are designed by Arseny Samolevsky! It's a pair of lightweight socks made from 60% polyester, 20% cotton, 17% nylon, and 3% spandex.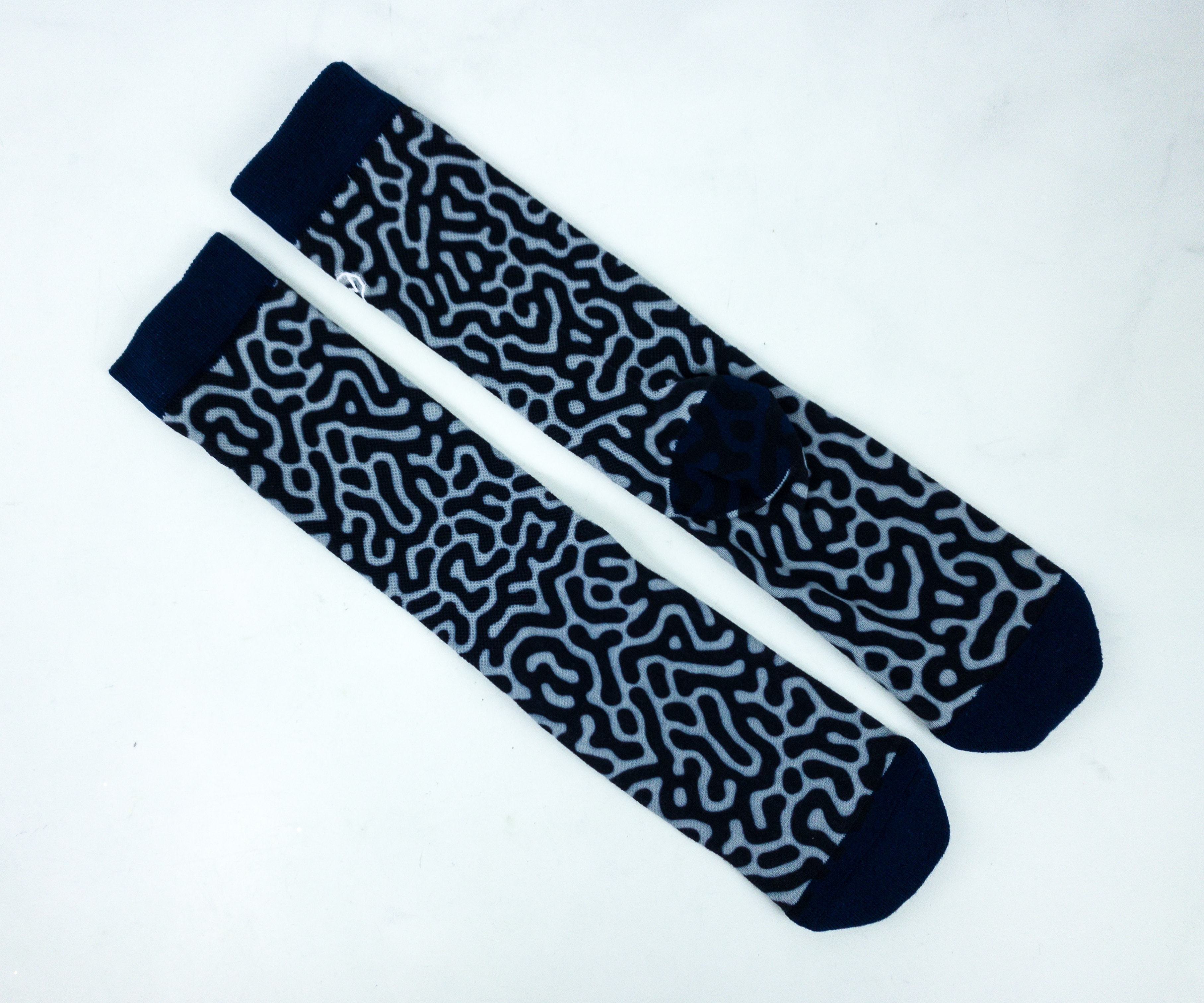 These are called premium socks for a reason! They have seamless toes and extra cushy heels, making them really comfortable to wear. The calf part also has a different knit compared to the rest of the socks.
The featured design this month is quite unique and abstract, featuring navy blue nirvana maze patterns over a light blue background. This one-size-fits-all pair is great as dress socks but they can also be worn practically anywhere.
Wohven Socks never fails to send premium socks monthly. It's nice how they were able to achieve comfort, style, and versatility in making these pairs. I love the soft, durable blend of cotton, polyester and elastic, making each sock ultra-soft and light. Their designs are also quite unique, like this month's nirvana maze. This subscription is really great for anyone who likes statement socks. I can definitely say that it's one of the best socks subscriptions ever!
What do you think of Wohven?