Skylar Scent Club sends an exclusive scent-of-the-month rollerball! They send only naturally scented perfumes that are paraben-free, hypoallergenic, and cruelty-free. This subscription is $20 per month ($29 value) and comes with free shipping to the US ($9.99 international) + member-exclusive deals.
Going clean doesn't have to mean limiting your options. Get a new scent each month and mix up your scent style with members-only perfumes perfect for your vibe of the month.

At Skylar, we are focused on your Body Beauty™. In our 6-Free Scents™, we use real flowers, fruits, and botanicals so they smell smooth, natural, and refined. Even better, they don't contain harmful chemicals so you can use them with 100% peace of mind.
DEAL: Get 50% off your first box with coupon code MY50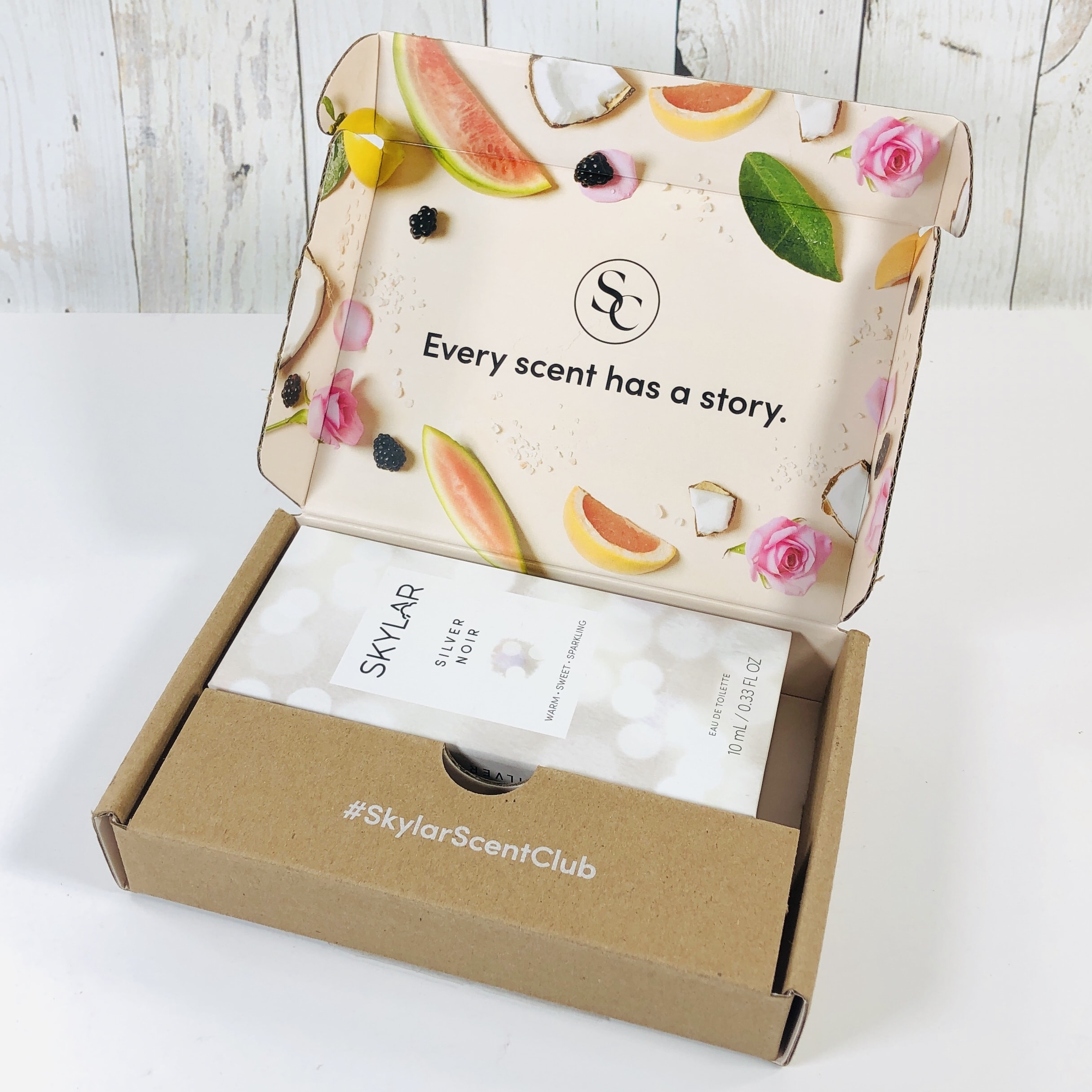 Look at how cute the shipping box is on the inside!
Everything in the box!
Skylar Silver Noir Eau De Toilette ($20) The scent of the month is a subscriber exclusive so the only way to pick up this scent is to become a subscriber! Each scent comes in its own "book" case and has a design that complements the scent.
The back of the box has both the scent notes and the ingredients. The fragrances are cruelty-free and vegan, contain no parabans, and are hypoallergenic. The box also mentioned that a portion of proceeds from this month's scent will go to Meals On Wheels.
Scent notes for Silver Noir include champagne, orris, and raspberry. The back of the box also said cashmere wood but I think that was a mistake, this isn't a woody scent at all.
Let's share a toast to love and laughter with Skylar's sweet, new classic, Silver Noir. This charming scent will leave you feeling merry and bright, as you gather to celebrate the season. Hints of sparkling champagne will be a dazzling accessory to any holiday evening, while notes of orris and decadent raspberry will keep you cheerful all winter long.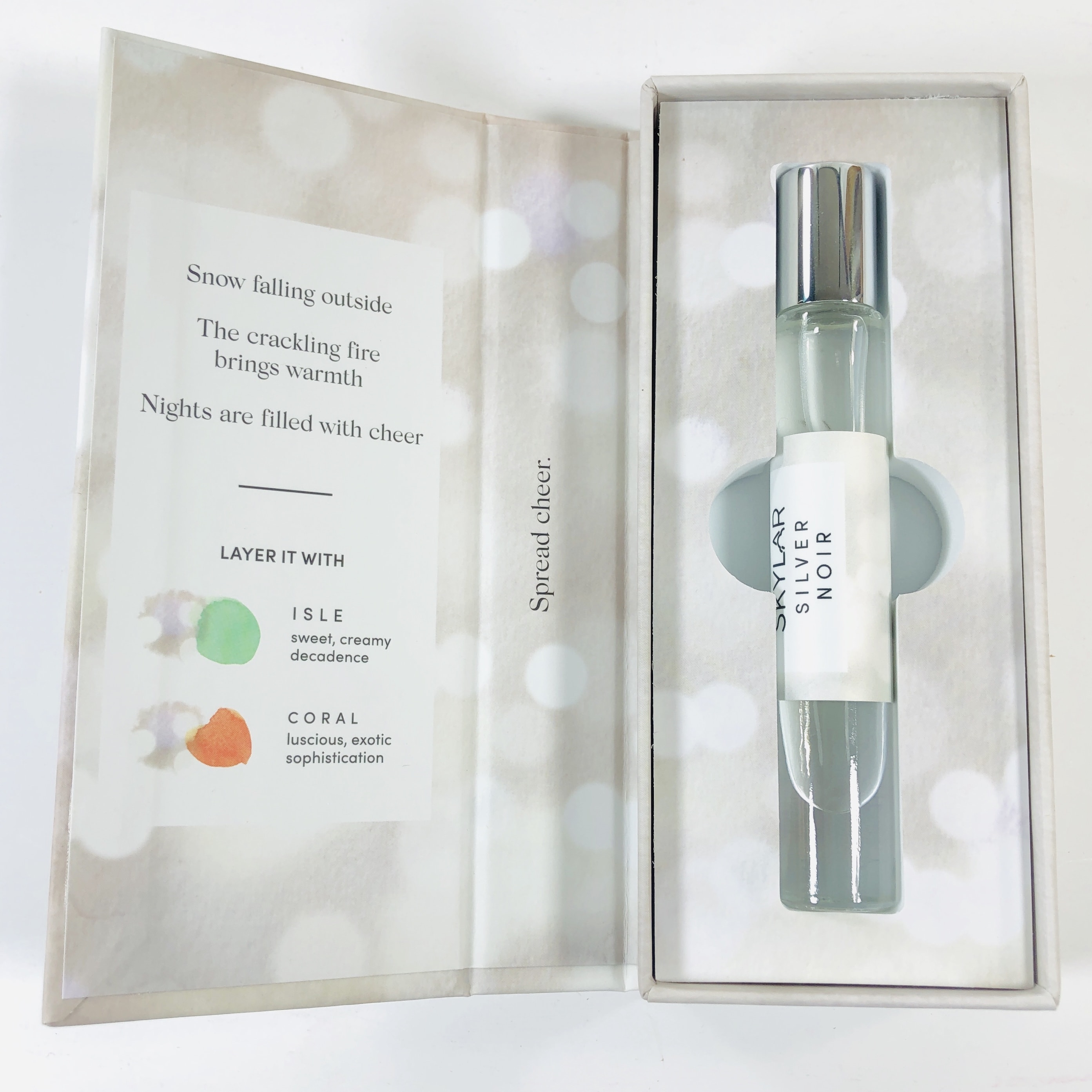 You can pair this scent with previous scent club fragrances or mix and match with Skylar's base line. A suggestion can be found on the inside of the box.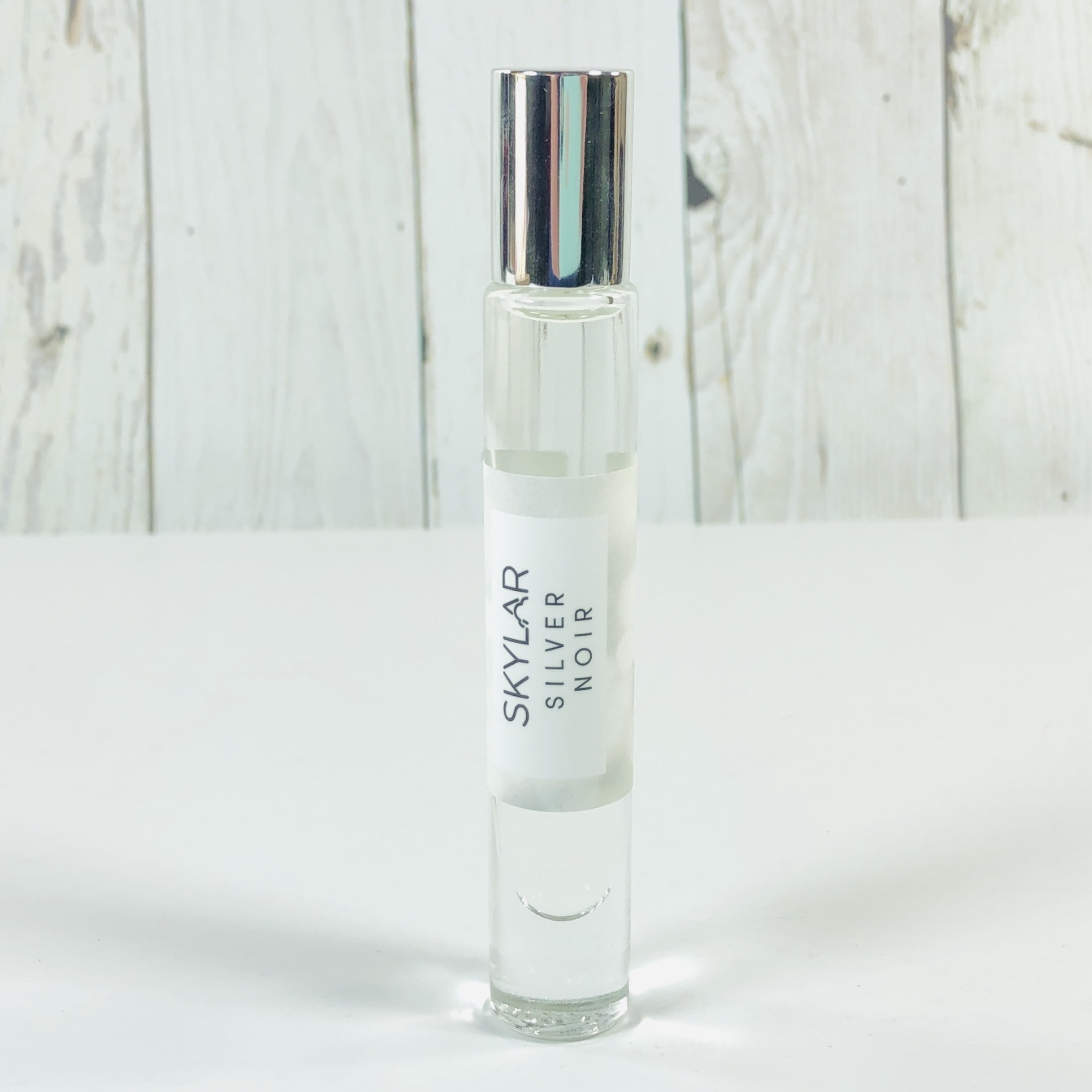 Each bottle holds .33 ounces, or 10ml.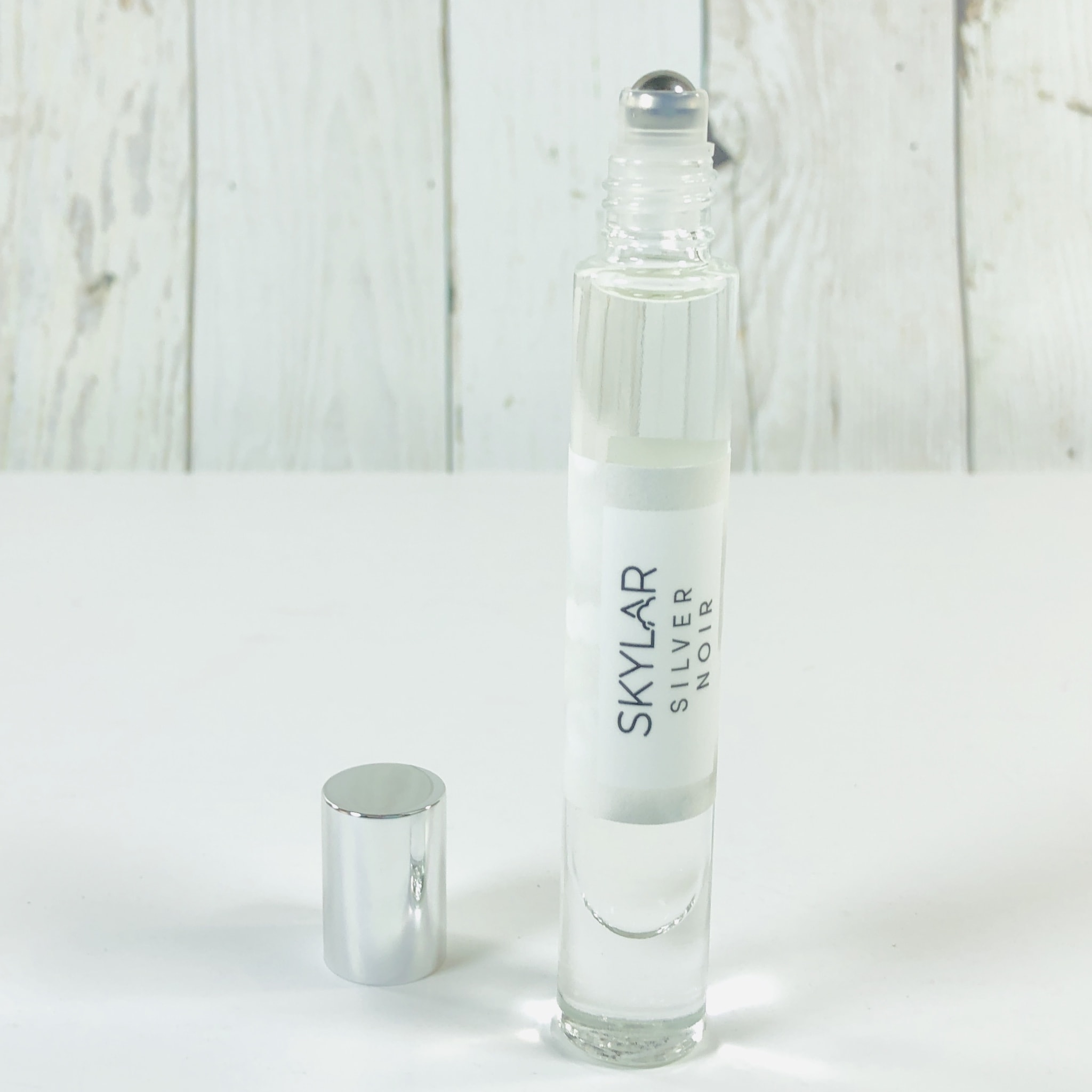 Just roll it on and go! You can usually apply generously because the scents aren't overwhelming or super strong.
I am really happy with my December Skylar Scent Club fragrance for December! Silver Noir is sweet and juicy, with red berry notes mixed with sugar. I know it is inspired by the season but it is a scent that can work all year round. I would definitely call it a floral fruity scent with just a hint of gourmand. The scent isn't strong, doesn't project far, and isn't long lasting, so those who enjoy lighter scents should love Skylar, I know I do! The rollerball is easy to pack in a bag so you can make touch ups and it is never overpowering so it also ideal for wearing to work.
Any thoughts about this month's Skylar Scent Club box?