Fandom of the Month is a subscription that sends 3-4 geeky fandom-themed jewelry pieces each month. It's $13 per month + shipping, which makes it an excellent geeky value.
DEAL: Use coupon code NEWMEMBER to save $3 on your first box!
An info card is included in the box. This month's theme is from the Percy Jackson Series: CAMP HALF-BLOOD!
The items came inside this orange pouch that has CAMP HALF-BLOOD emblazoned on it.
We're big fans of Percy Jackson books! We're so excited about these!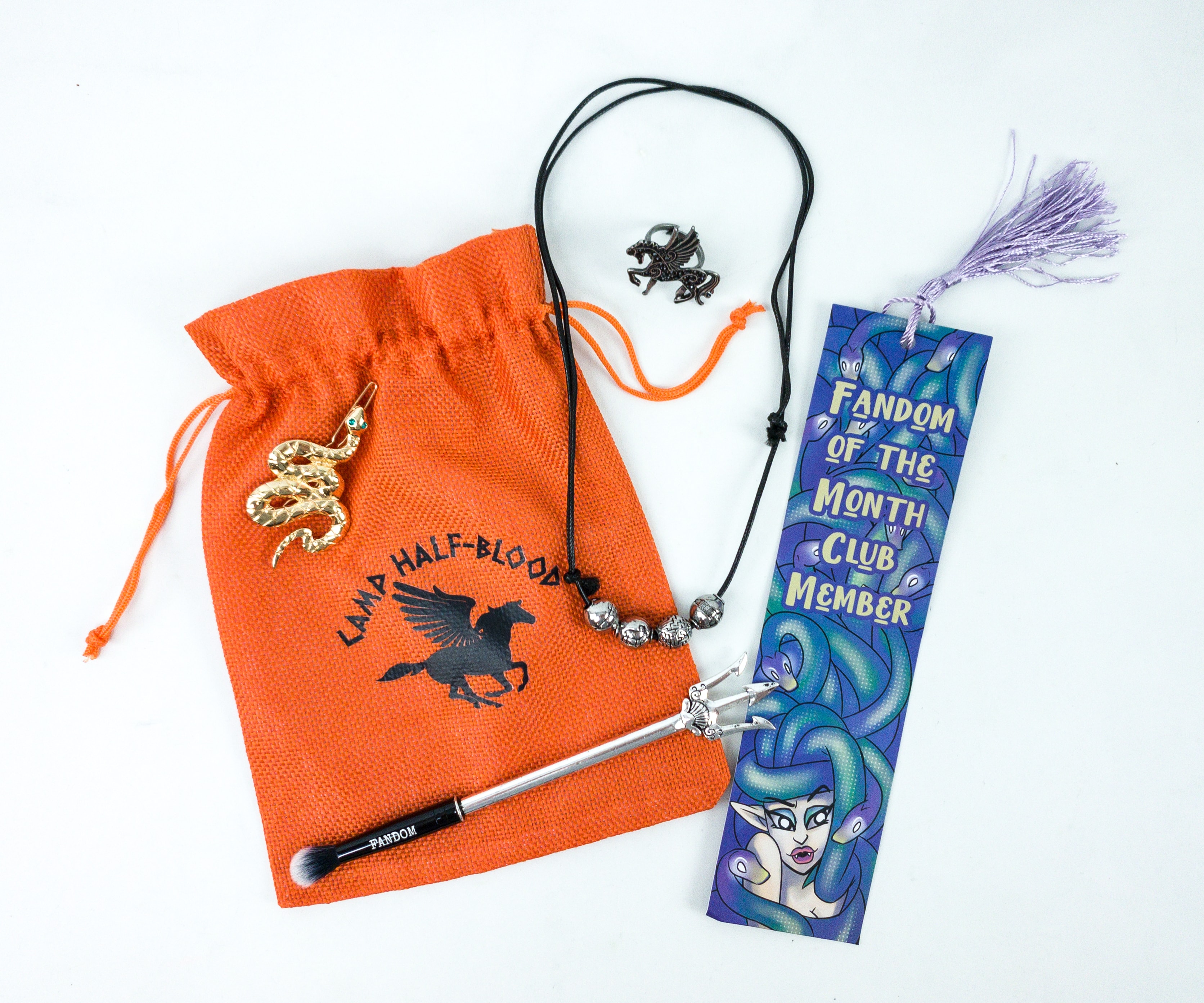 Here are all the goodies this month!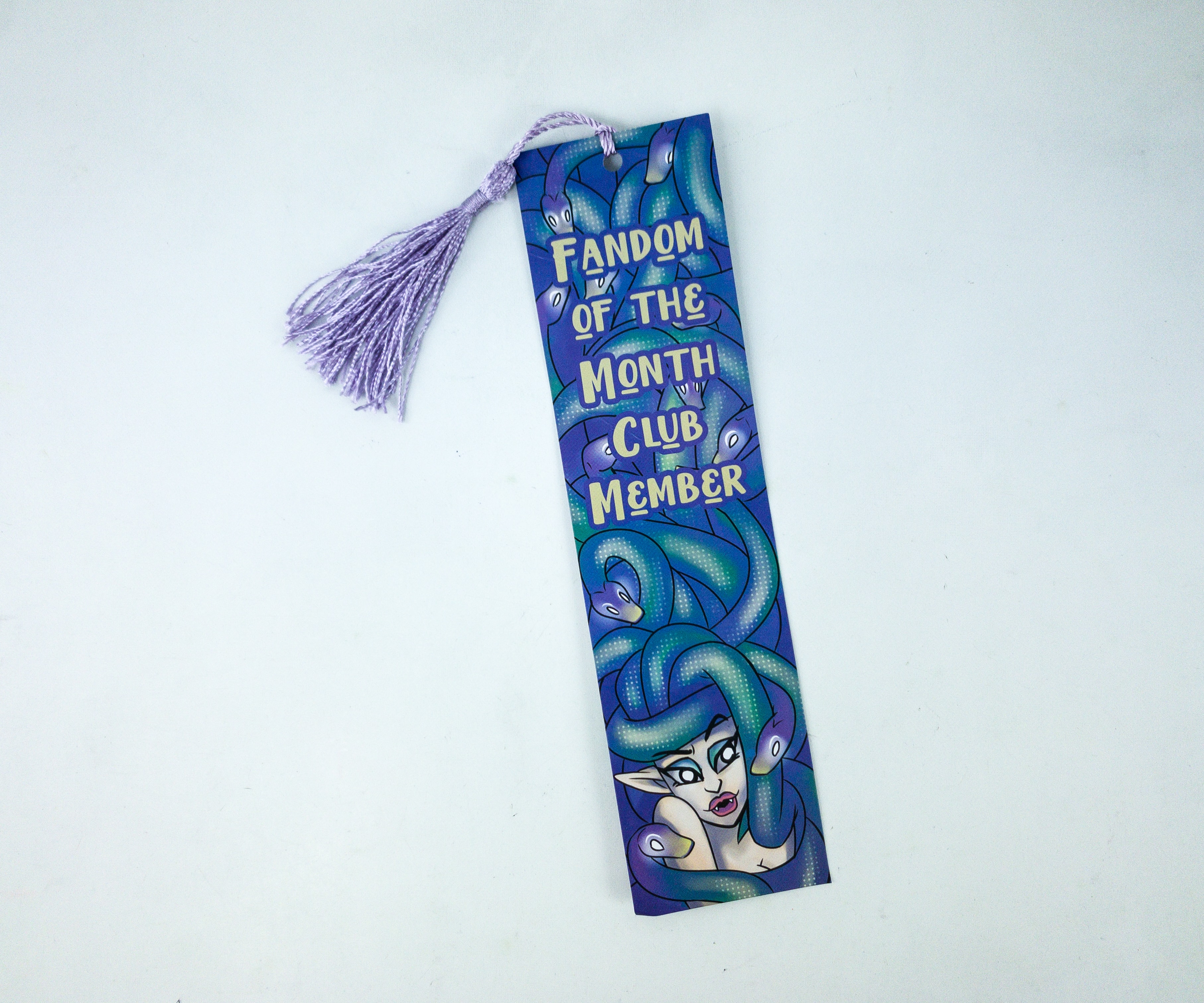 Bookmark. The bookmark has an illustration of Medusa with her snake hair all over!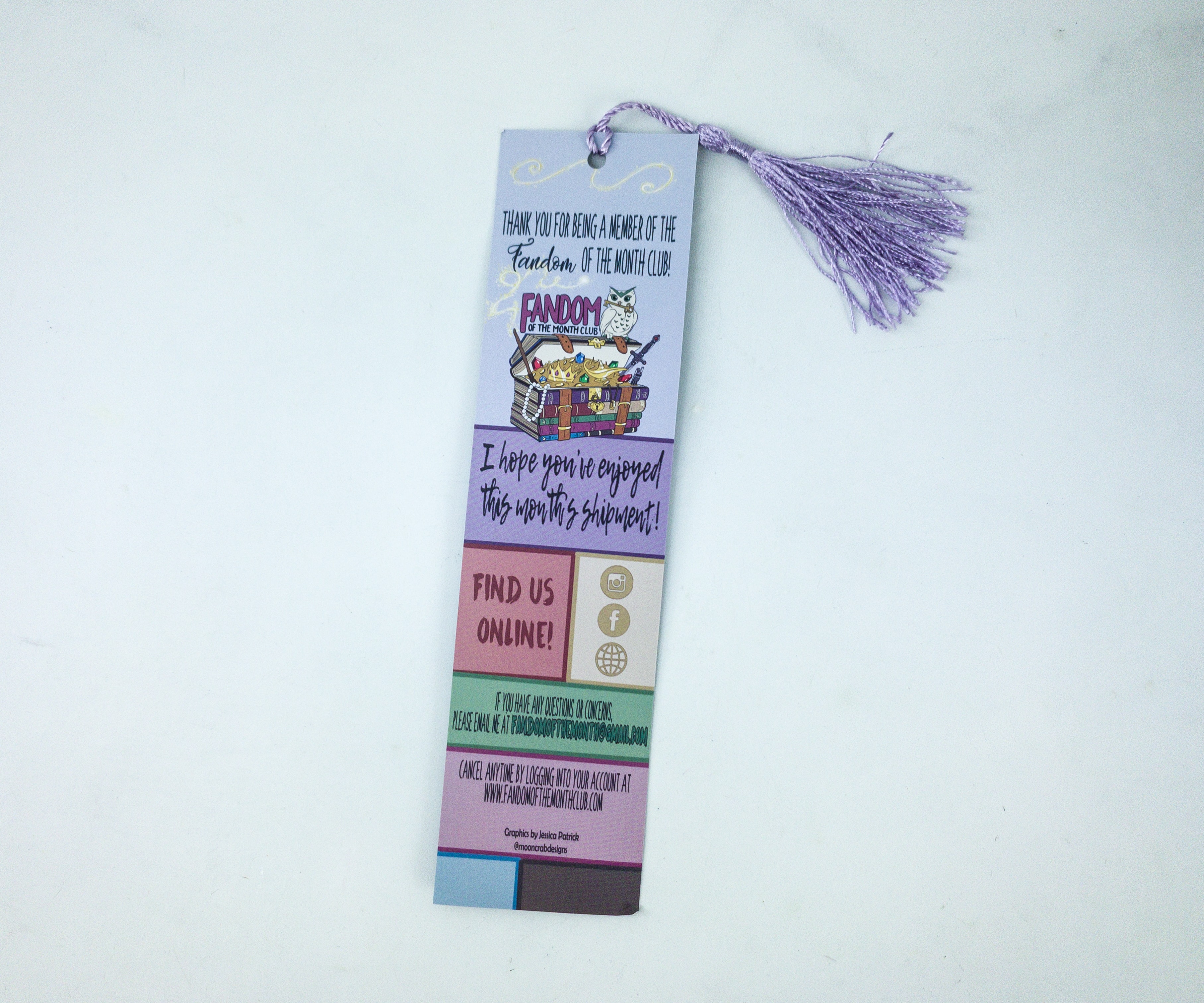 At the back, there's a short thank you message, plus their social media channels.
Necklace. At first look, this necklace reminded me of Persephone's pearls. The one that was given to Percy by the Nereid and he used it to escape Hades in the underworld.
However, upon closer look, these are just beads that have symbols from the book. The first bead is Poseidon's Trident, the next is a ram that is symbolic for Grover. Then we have Pan's labyrinth and lastly the Empire State Building that is said to house Olympus in this modern age.
Brush. Next, we got Poseidon's trident as an eye brush! So awesome!
Forged by the Telekhines, the trident is a three-pronged spear that has surges of energy. This is Poseidon's weapon and the symbol of his power. To mere mortals, they might see this as a piece of ordinary fishing equipment due to the mist, but we're not regular humans! We see this as Poseidon's trident! *wink*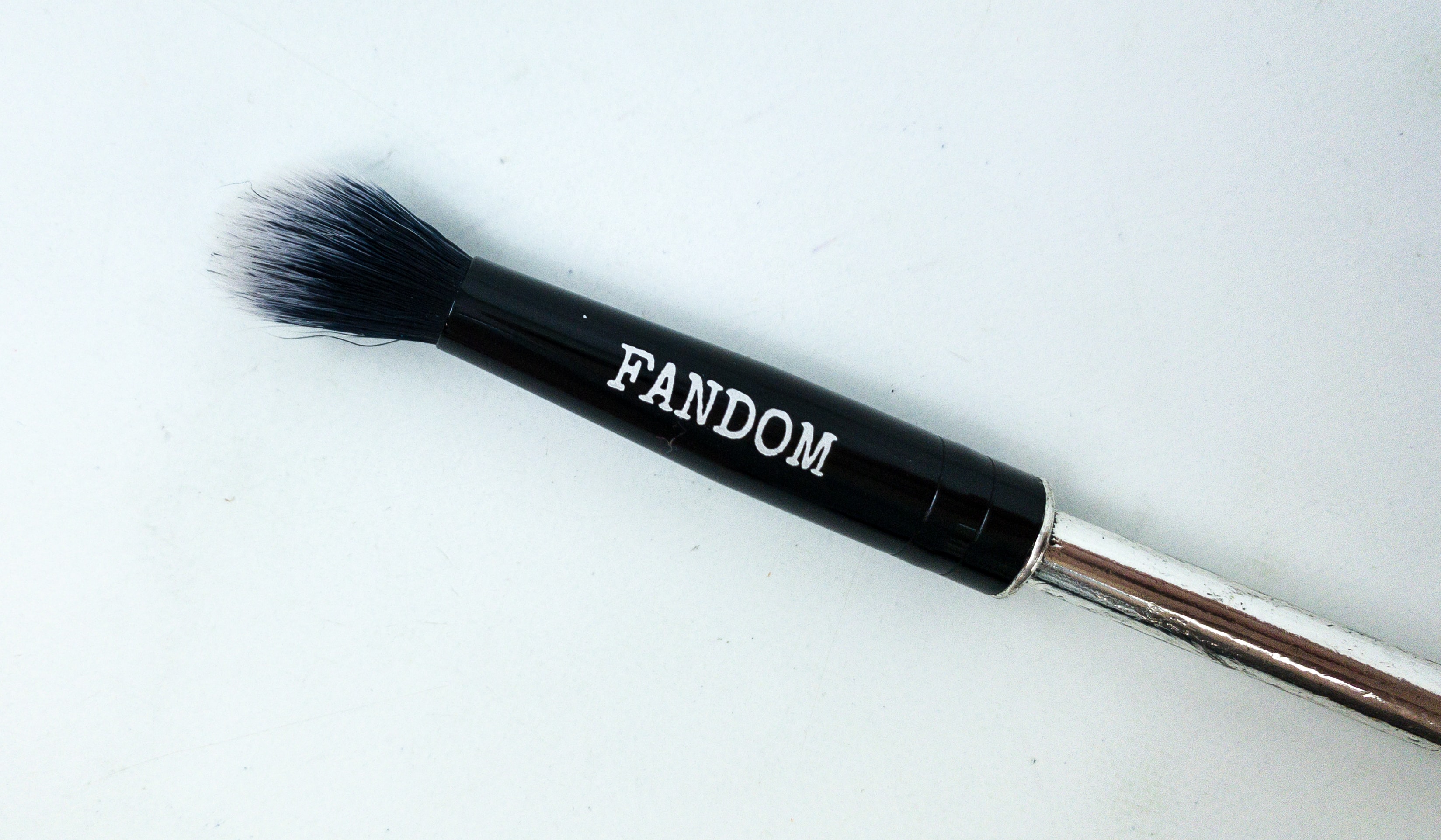 The bristles in this brush are soft and fluffy, it makes a good blending brush for the eyes!
Pin. This is a great way to channel your inner Medusa. This snake hairpin is really cute and the blue-green gem on the snake's eyes gives it a nice pop of color!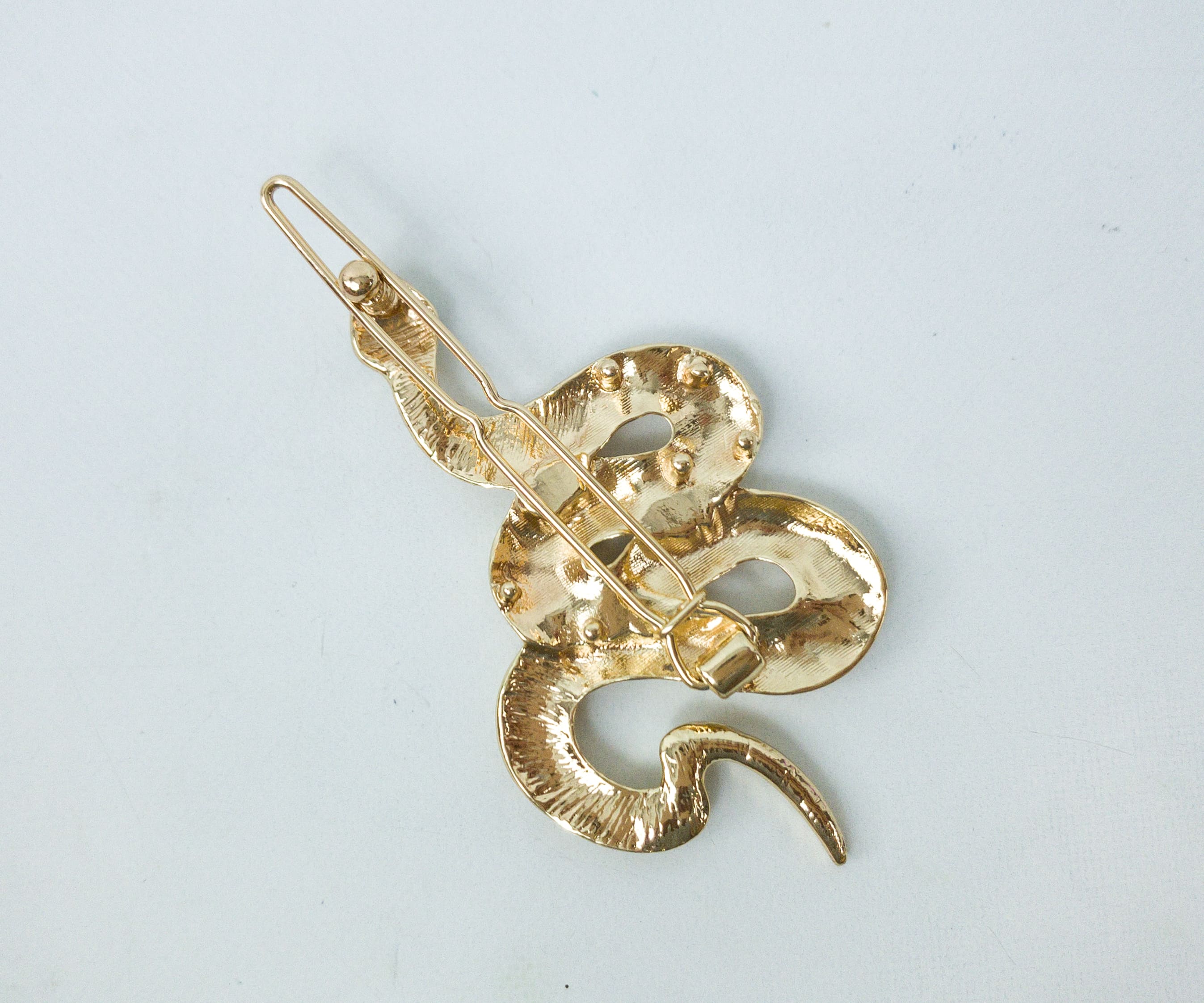 The back part is hollow, which I like because it's not too heavy when worn!
Ring. Blackjack is one of my favorite characters in this series! He's a pure black pegasus who was rescued in the Princess Andromeda Ship and in turn, became a loyal friend to Percy and often serves as his main mode of transportation. Having this ring is like having him with you all the time!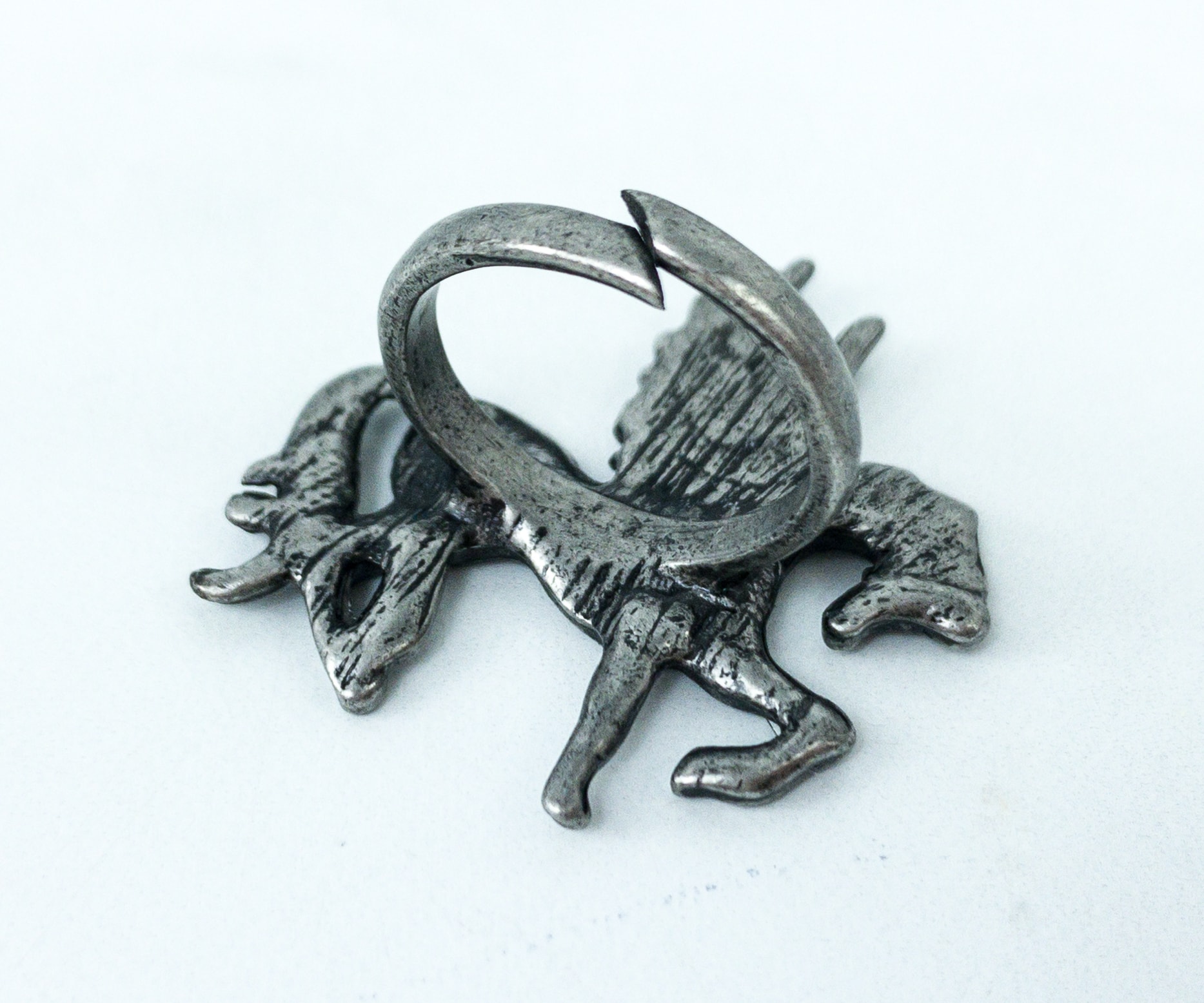 We like that the ring sizing is adjustable so you can wear it on whichever finger you feel like wearing it for the day!
This month's Fandom of the Month box really got us excited and made us want to re-read the whole Percy Jackson series. The items this month are all good and high-quality, and we love that we can use most of them every day! If you have multiple fandoms, this box is a great subscription to try for fun themed goodies. They give us something new to look forward every month and we can't help but happily geek out! Unfortunately, shipping has been uneven. The owner promised that she's added a new partner and that the subscription will be rebranding in 2020.
Have you tried Fandom of the Month? What did you think of this month's box?