Winc's Black Friday sale for 2019 has arrived!
Now for a limited time  when you join Winc you can get 45% off your first box! No coupon code necessary – just use this link for the Black Friday sale! Ends 11/29!
Winc is a wine subscription service that sends a selection of unique wines based on your personalized palate profile. When you sign-up, you Winc asks a brief series of questions so they can customize your selections to suit your tastes — things like how your take your coffee, and how much you enjoy salt, citrus, berries, and earthy flavors. You can also choose how many reds and whites you want amongst your order, as well as how much you generally like to spend per bottle ($15-$30). To get better recommendations, you can rate the wines on your account. A monthly order starts at 3 bottles a month for $39, plus $9 flat shipping rate and tax. If you order 4 or more bottles, shipping is free. Bottles start at $13 a piece, and you can add as many additional bottles as you'd like to your monthly shipment.
See all our reviews of Winc to learn more about this wine subscription box!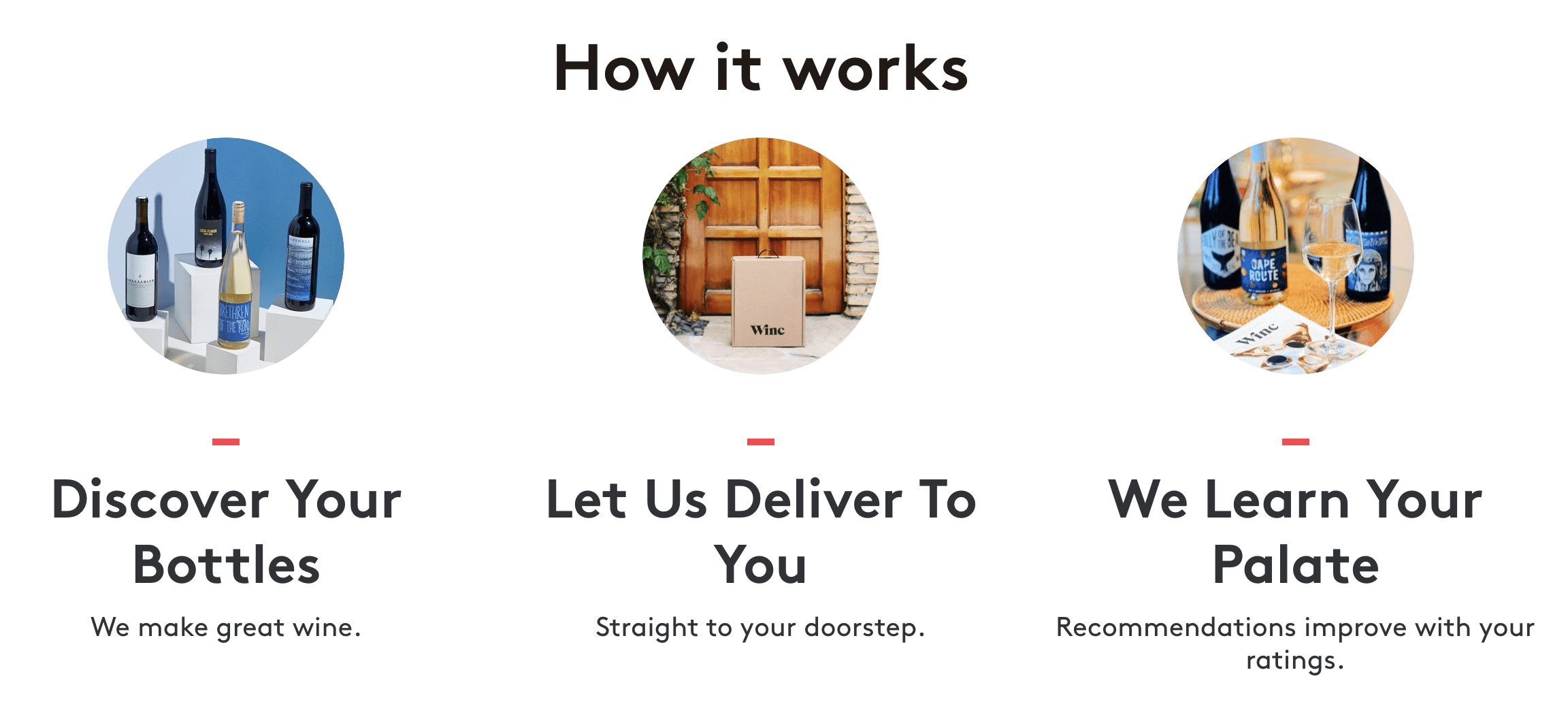 Bottles start at $13, and there's FREE shipping on 4 or more bottles of wine!
Each month Winc will make new recommendations for you based on your 5 question Palate Profile and previous wine ratings. Go with their suggestions or make your own selections from the ever-changing assortment. Winc works directly with vineyards and wine makers. There are no middlemen, which means you get better wine for less.
Visit Winc to subscribe or find out more!