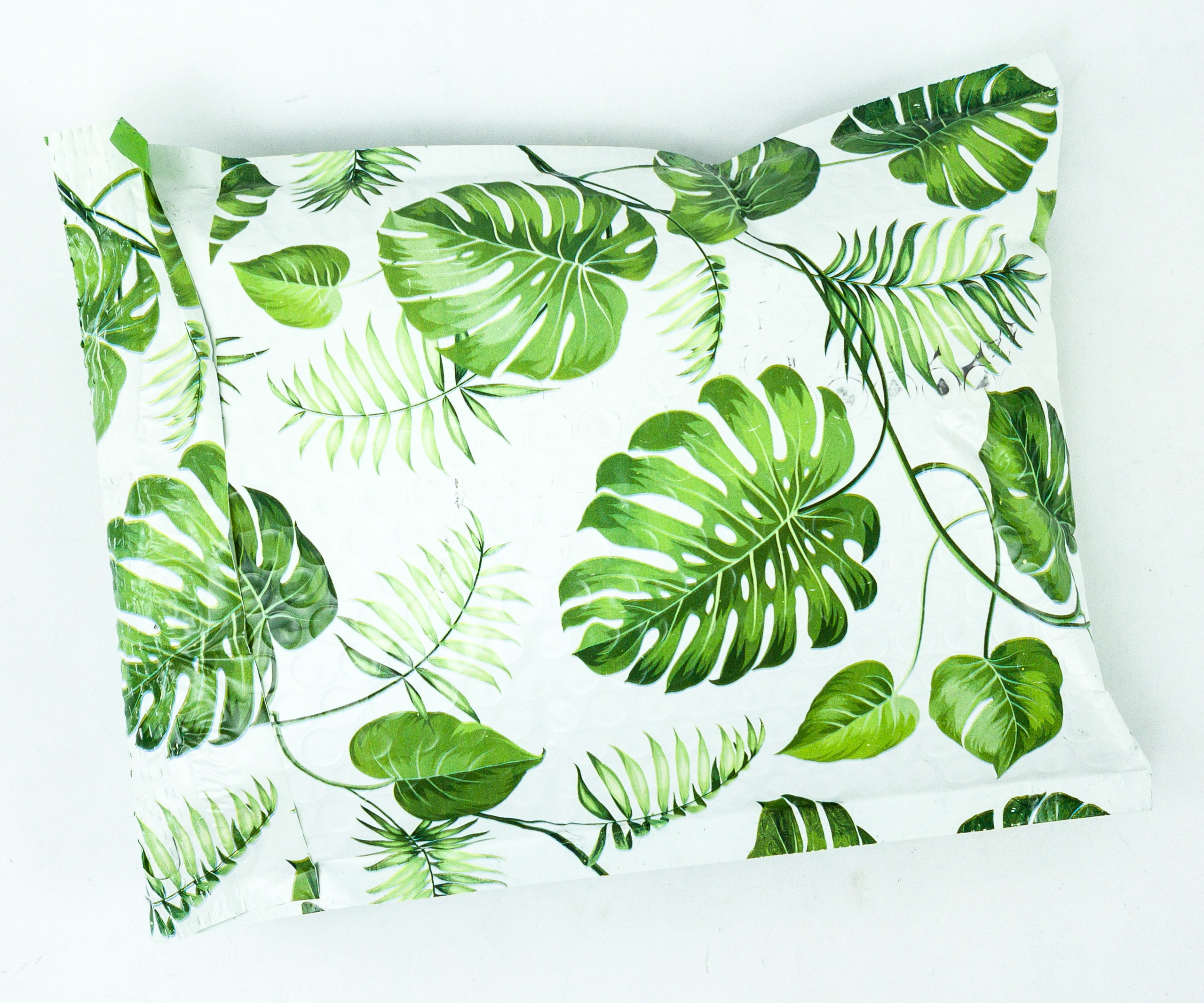 Orglamix is a monthly vegan beauty and makeup subscription box. Every month you'll get vegan beauty products with a cute monthly theme! Some months are more skin care and body care focused, others have a good dose of Orglamix mineral makeup. Orglamix has recently added the Eyeshow Edit box for $21.95 a month with 3 shades of highly pigmented mineral shadows.
DEAL: Save $5 on your first month with coupon code CRATEJOY.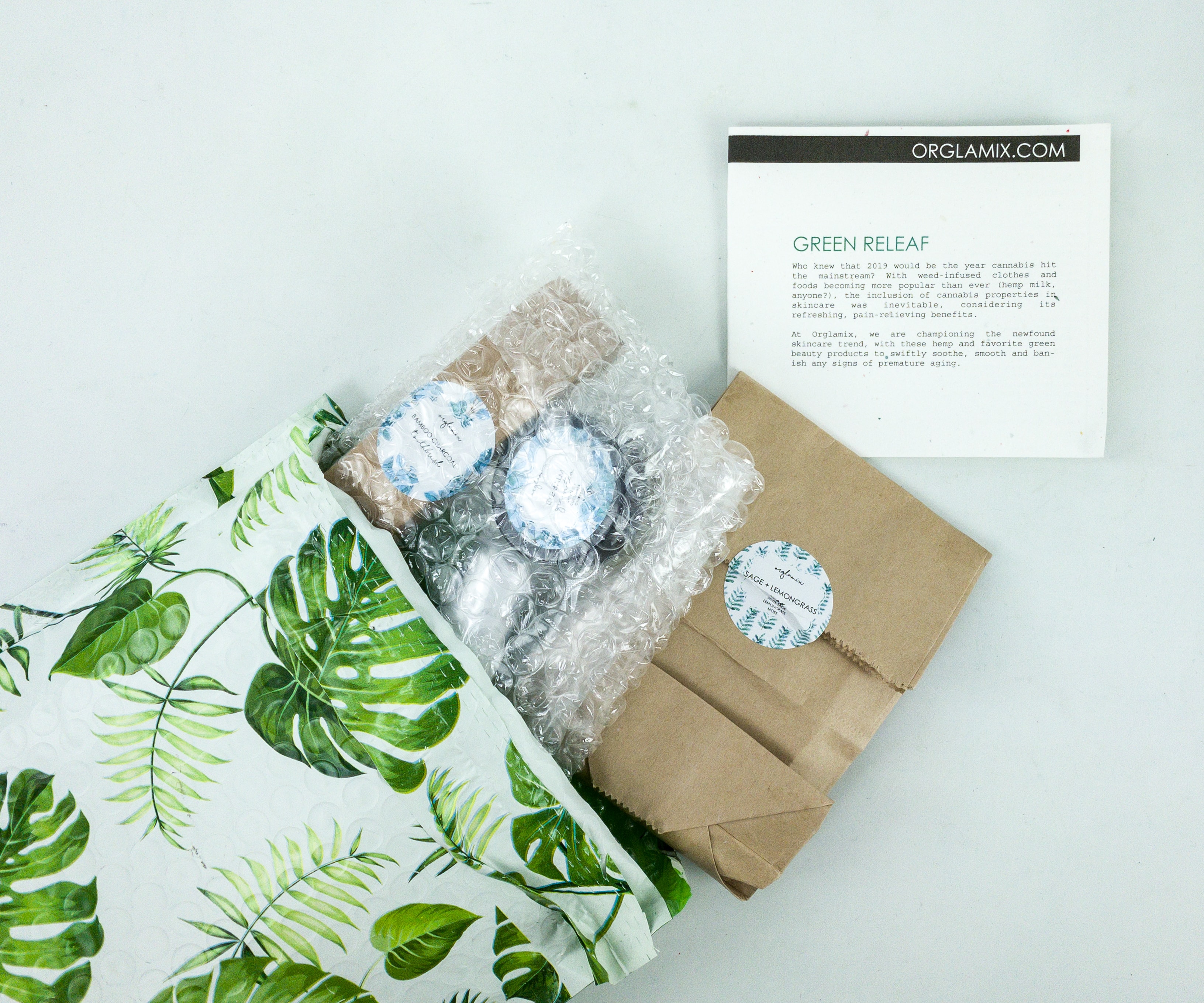 Each month's box design is different! This month, they switched to a bubble mailer with leaf prints.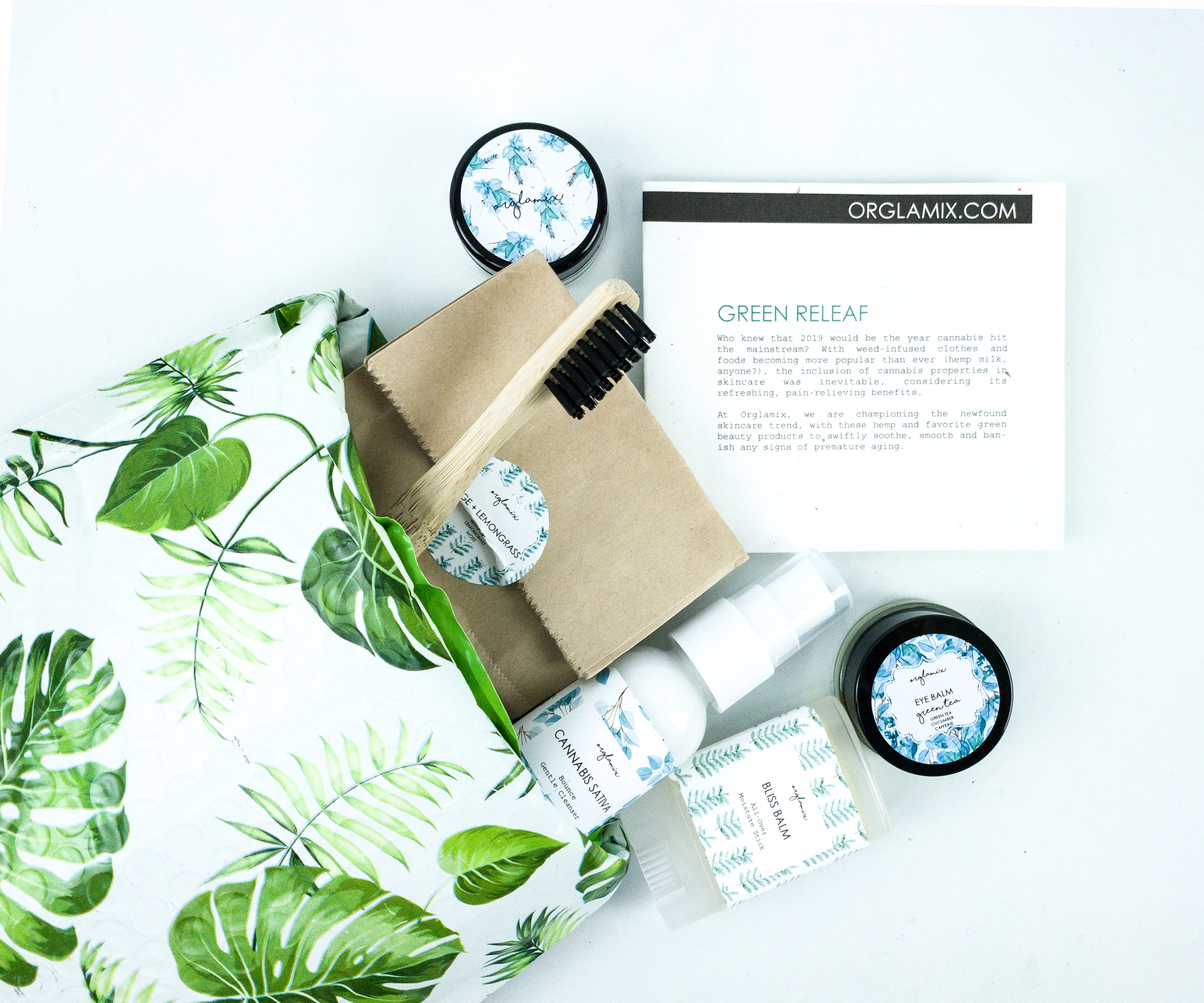 The box was filled with squiggles.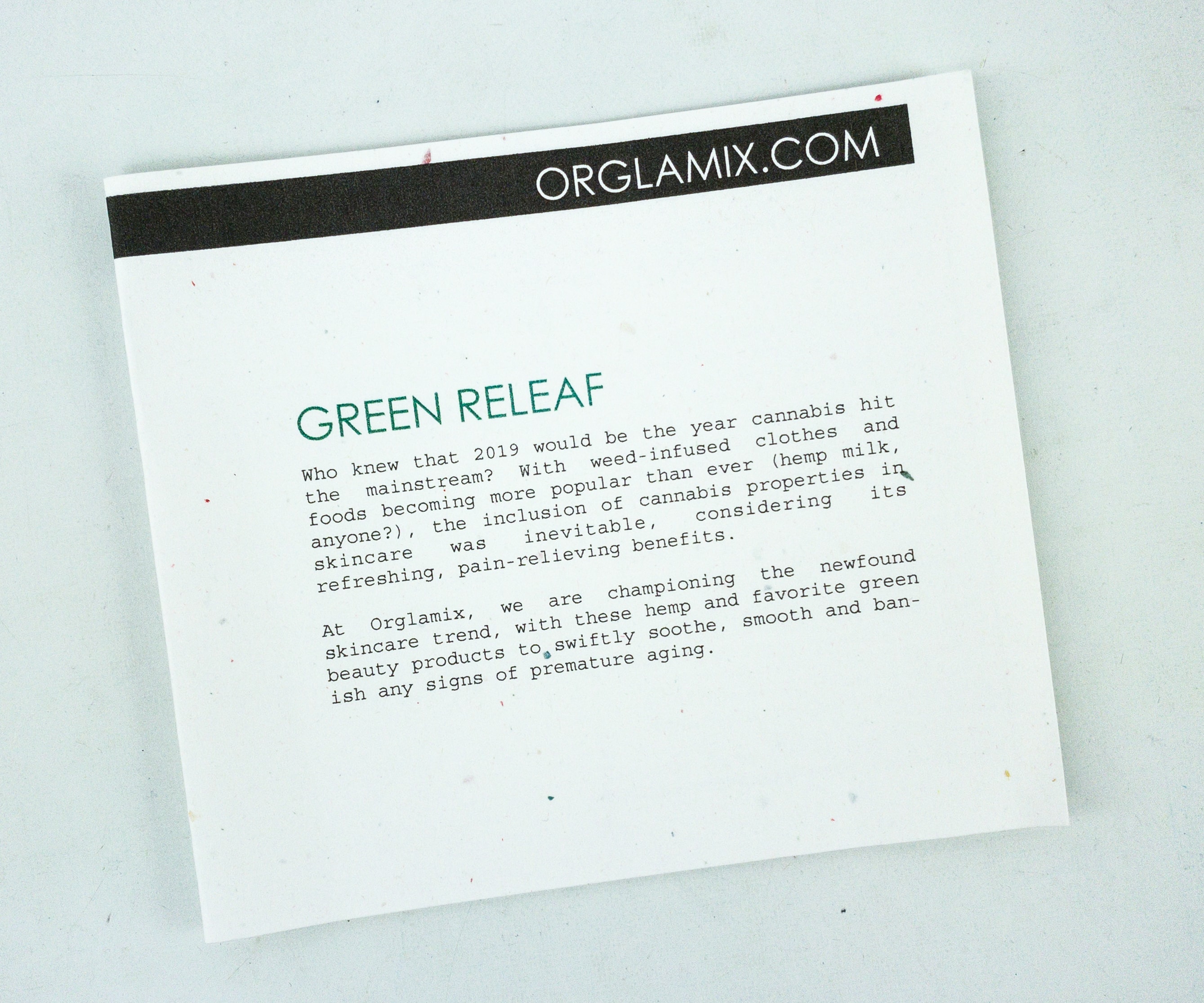 The September 2019 theme is GREEN RELEAF.
The information card has details on every item, plus useful tips.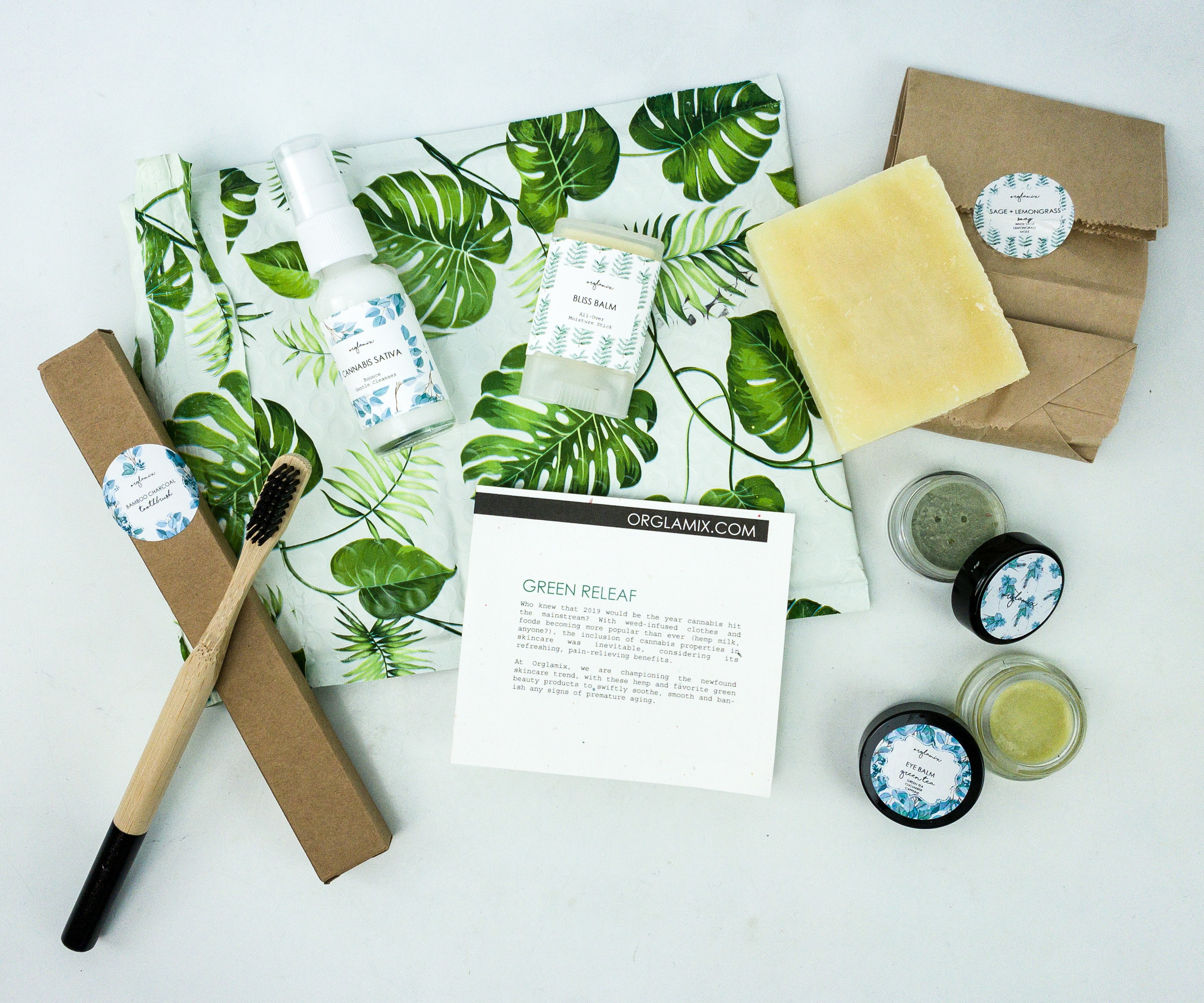 Everything in the September 2019 Box!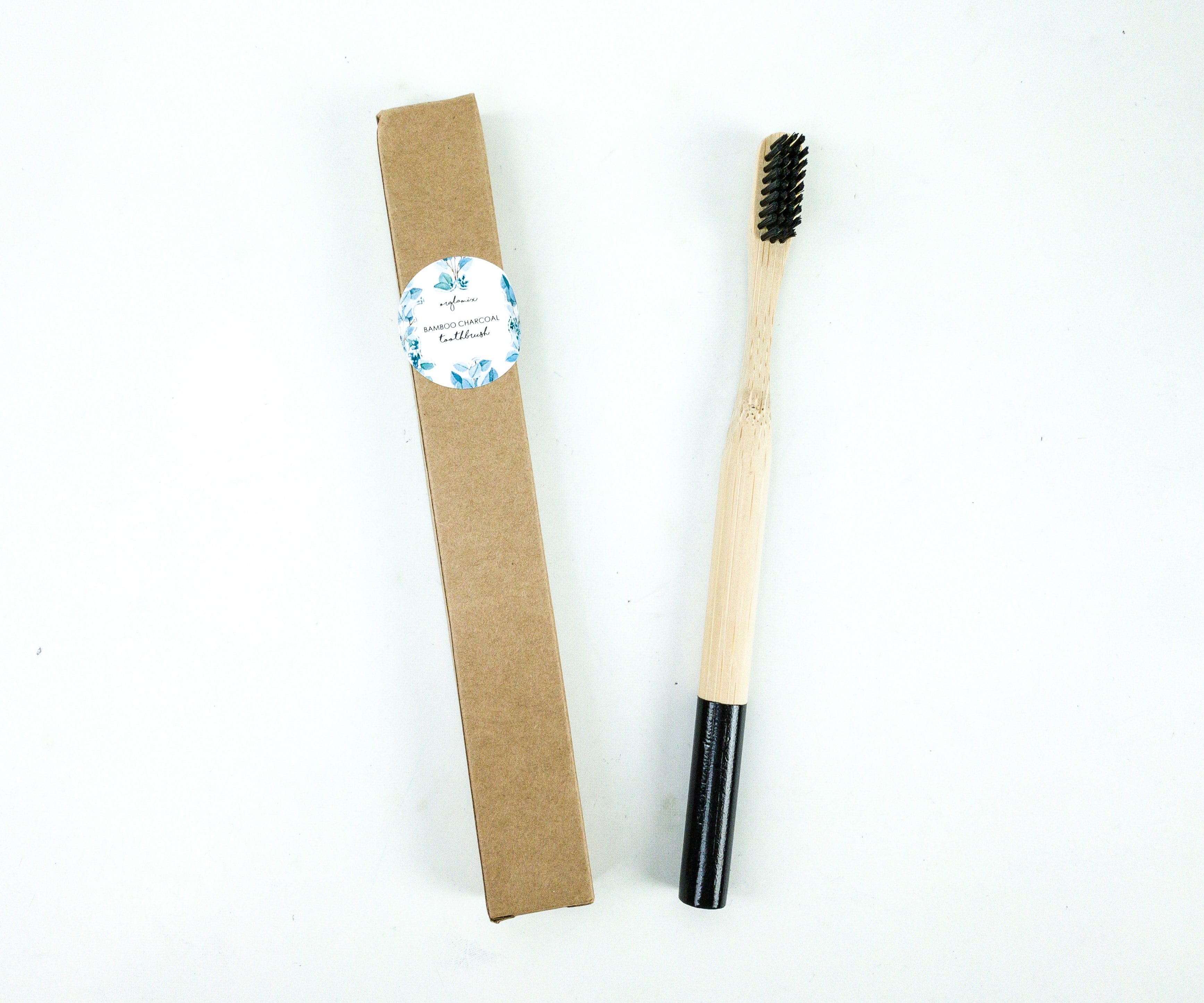 Orglamix Bamboo Charcoal Toothbrush ($8) This toothbrush helps whiten teeth and freshen breath, and the best thing is that it's eco-friendly!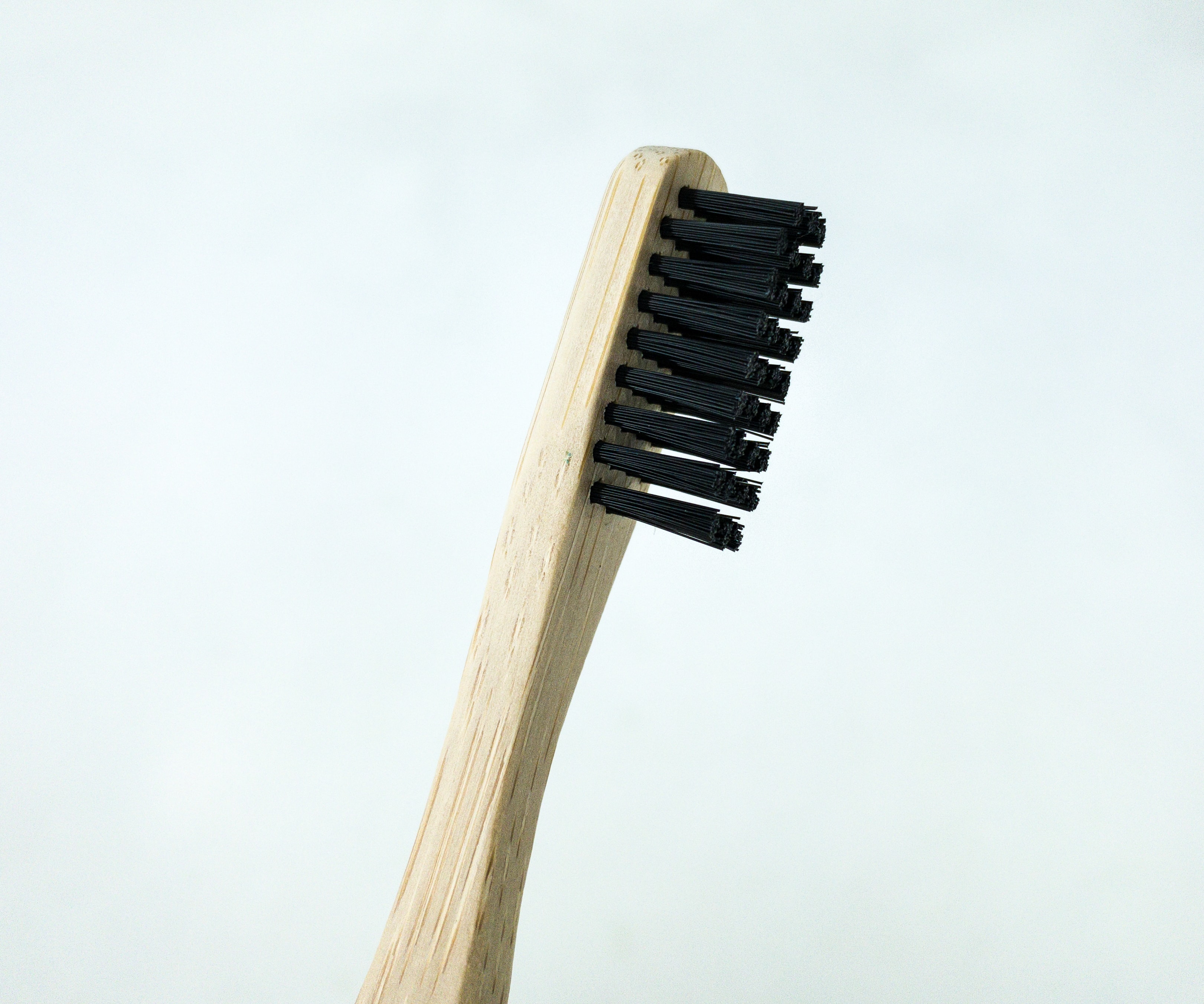 The bristles are so soft, they won't hurt your gums.
It's made of sustainable materials that are biodegradable as well, so there'll be no negative effects on the environment if you change your bamboo toothbrush with another one after 2-3 months. The handle and grip are nice too.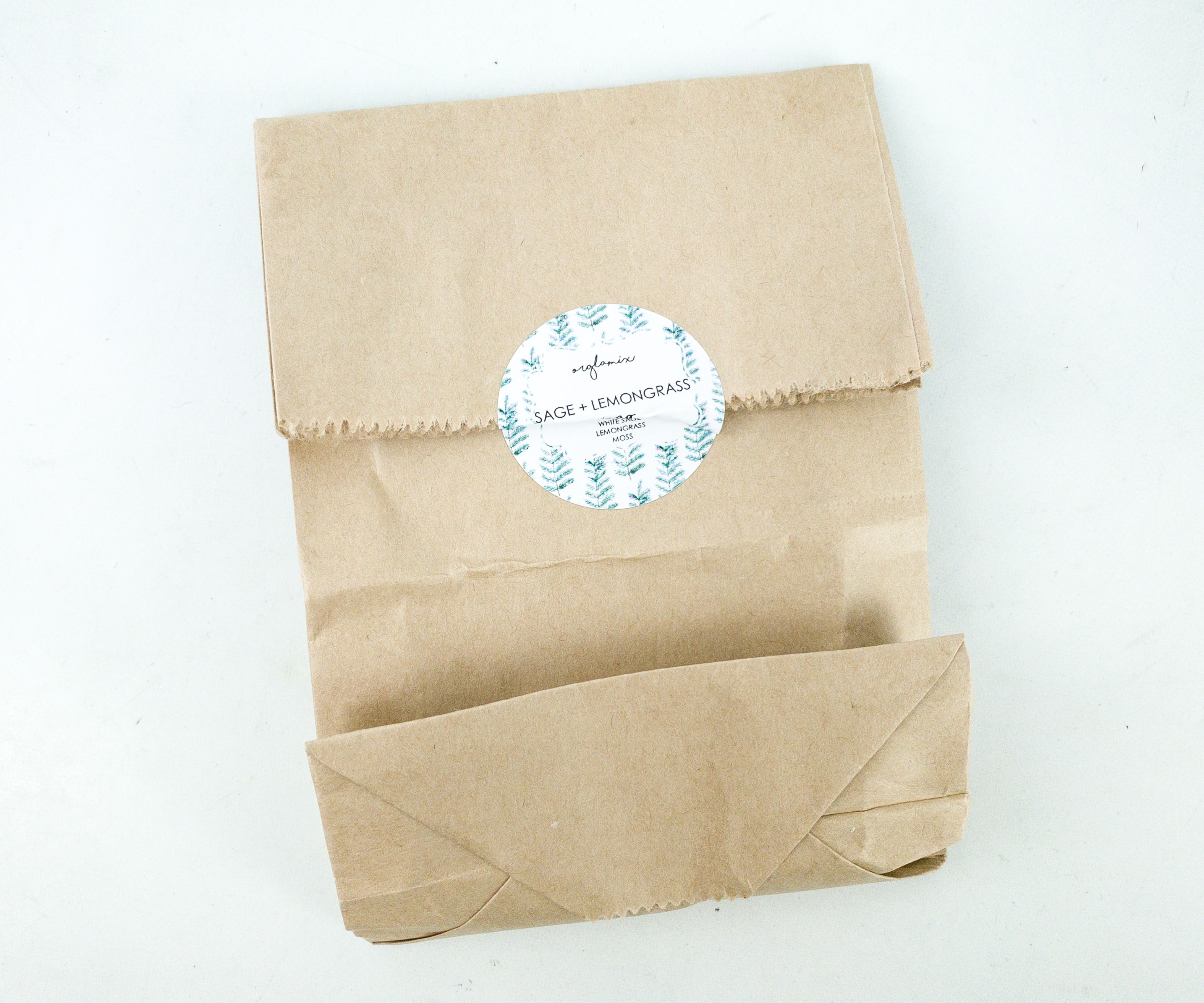 Orglamix Sage + Lemongrass Handcrafted Soap ($8) The handcrafted soap was packed inside a brown paper bag, sealed with a sticker label that says it has sage + lemongrass.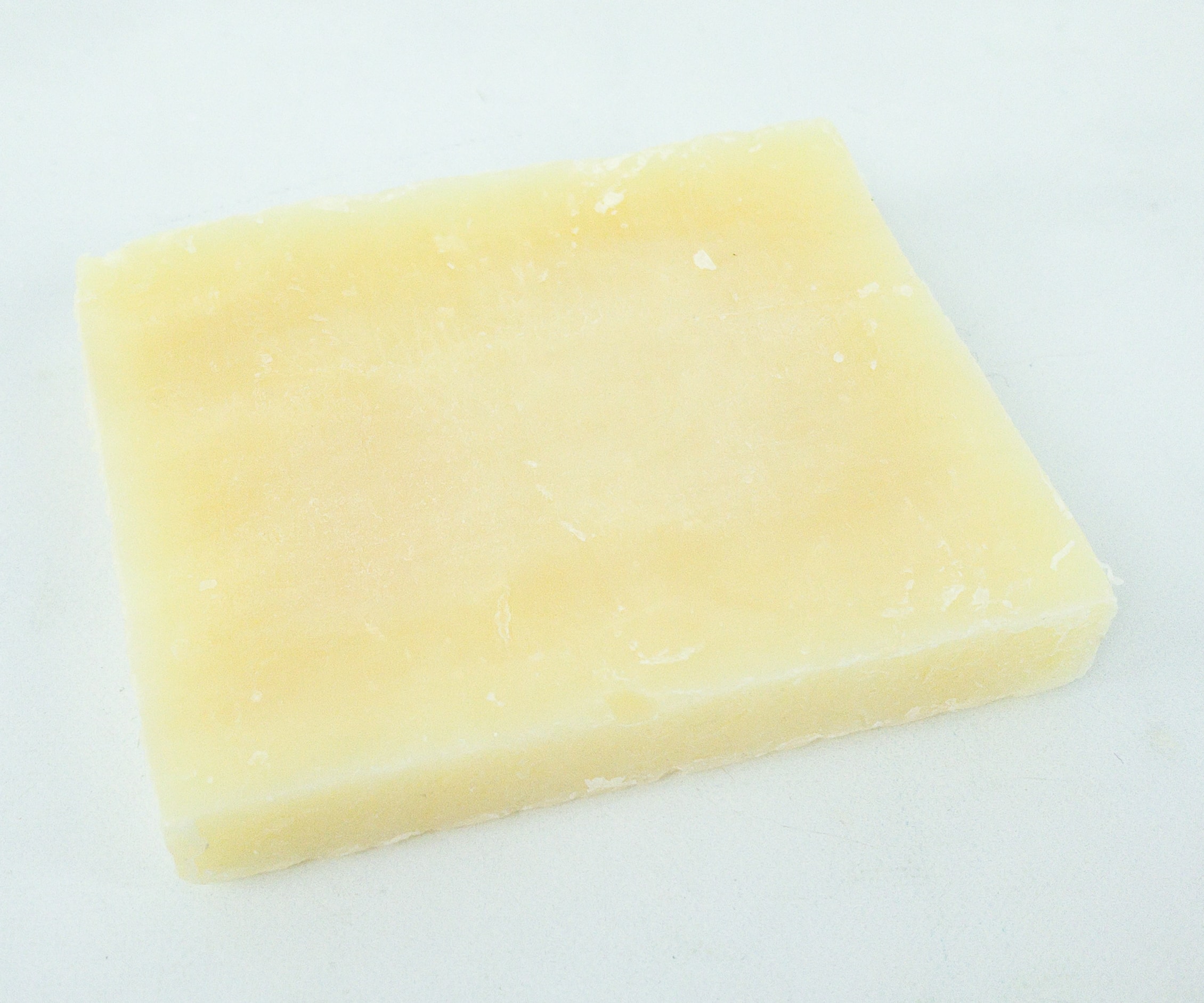 The soap moisturizes, cleanses, and revives the skin. It has a light crisp scent from the floral, sage, and lemongrass notes with a hint of cannabis.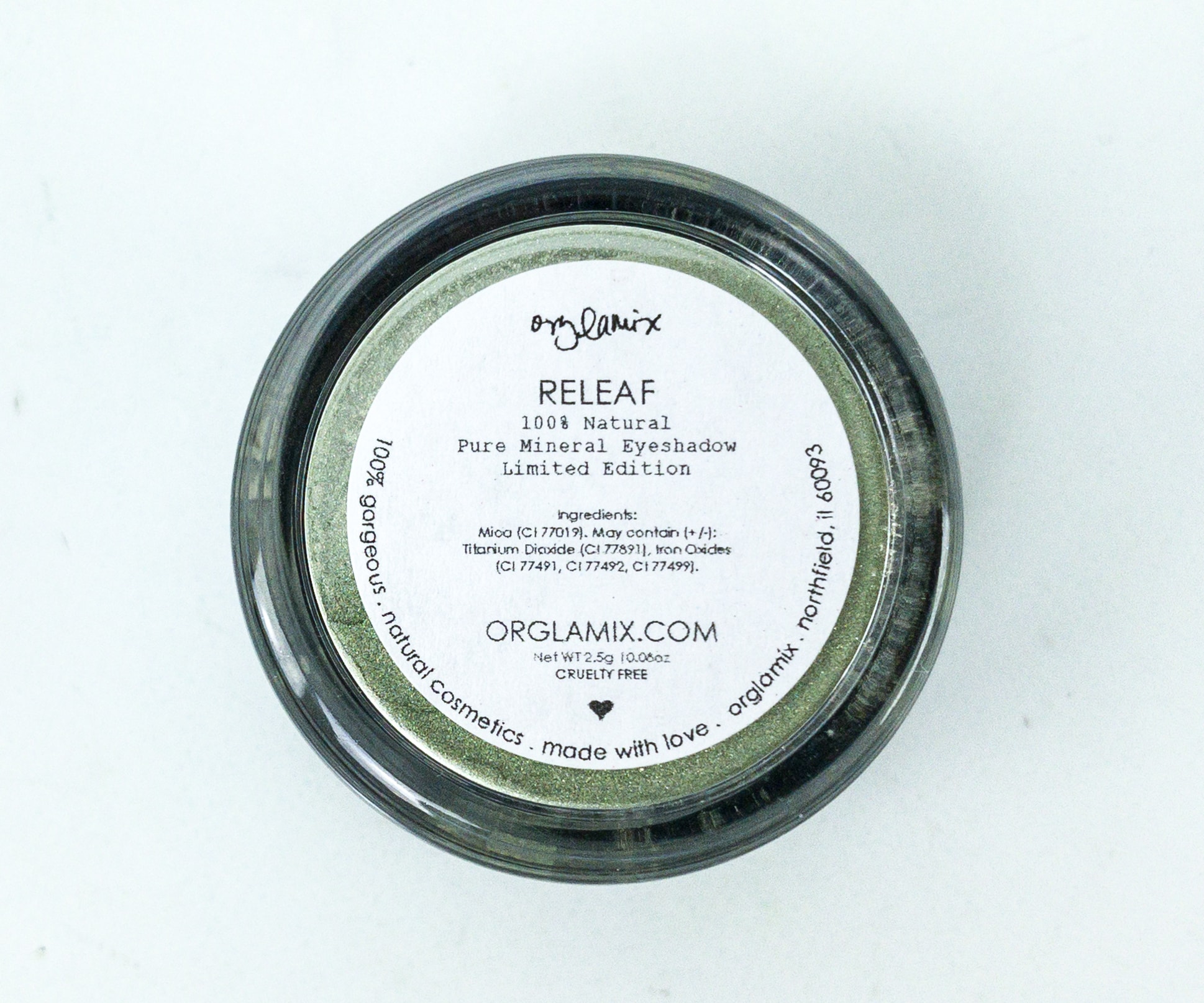 Orglamix Releaf Natural Eyeshadow ($12.50) Orglamix is known for its pure mineral eyeshadows! I got one in the box, and it has a nice green hue.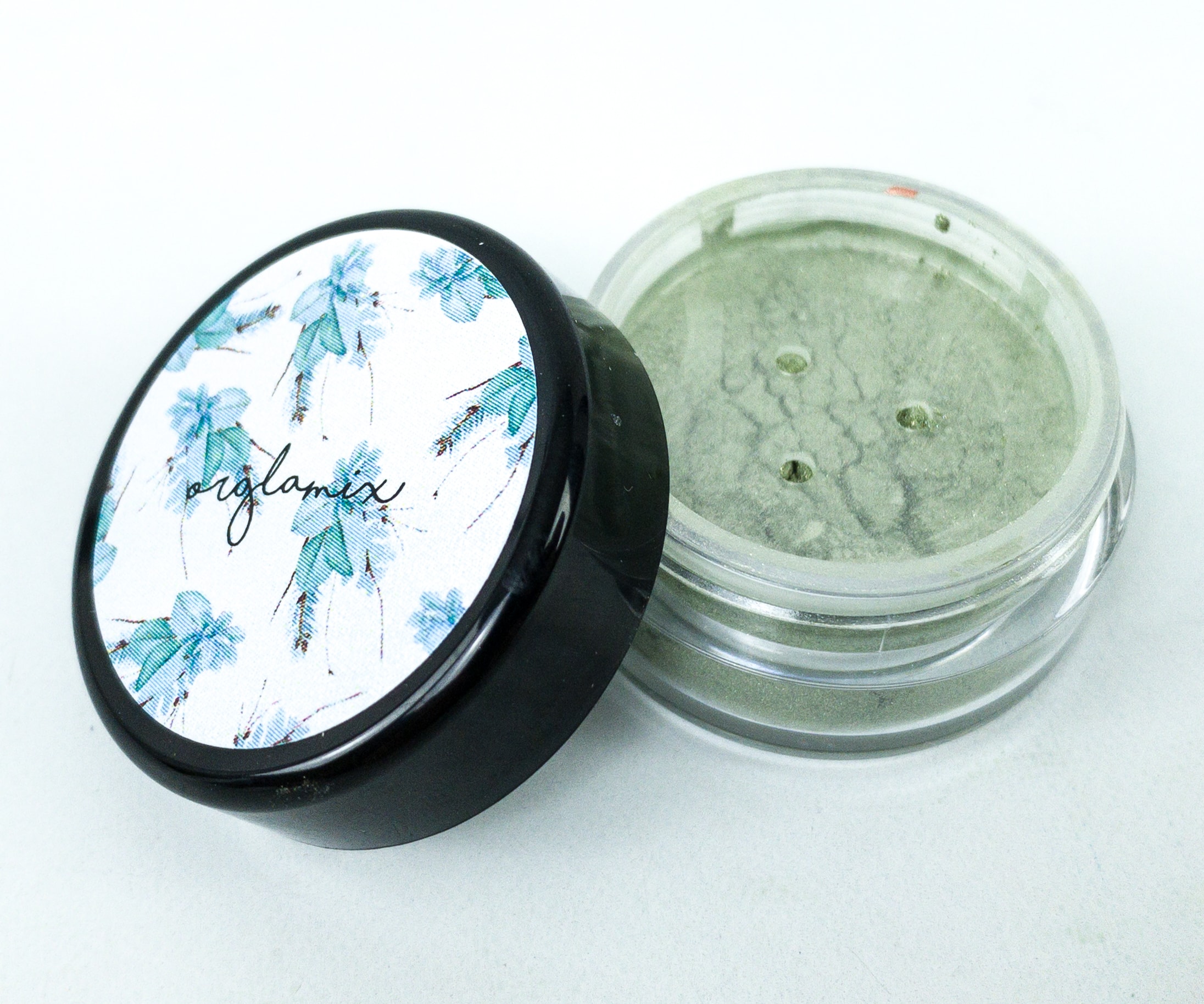 The beautiful green color is inspired by the cannabis leaf itself. It applies smoothly on the skin, and the color pay-off is amazing as well.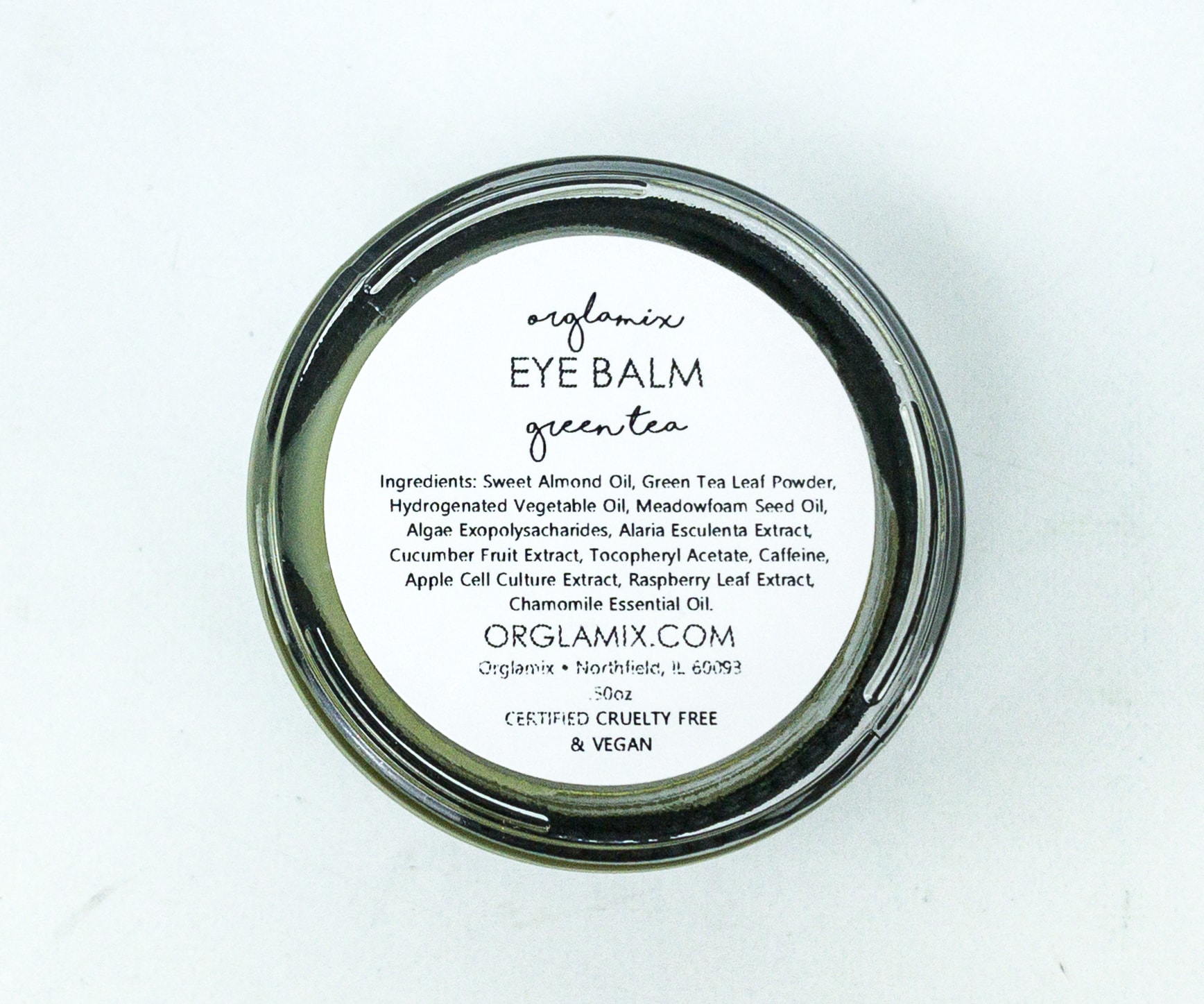 Orglamix Green Tea Eye Balm ($32) Another green product that I found in the box is this green tea eye balm!
Aside from green tea, it is also made with cucumber plus caffeine. It helps keep the eye area hydrated, and at the same time reduces wrinkles, fine lines, and dark spots.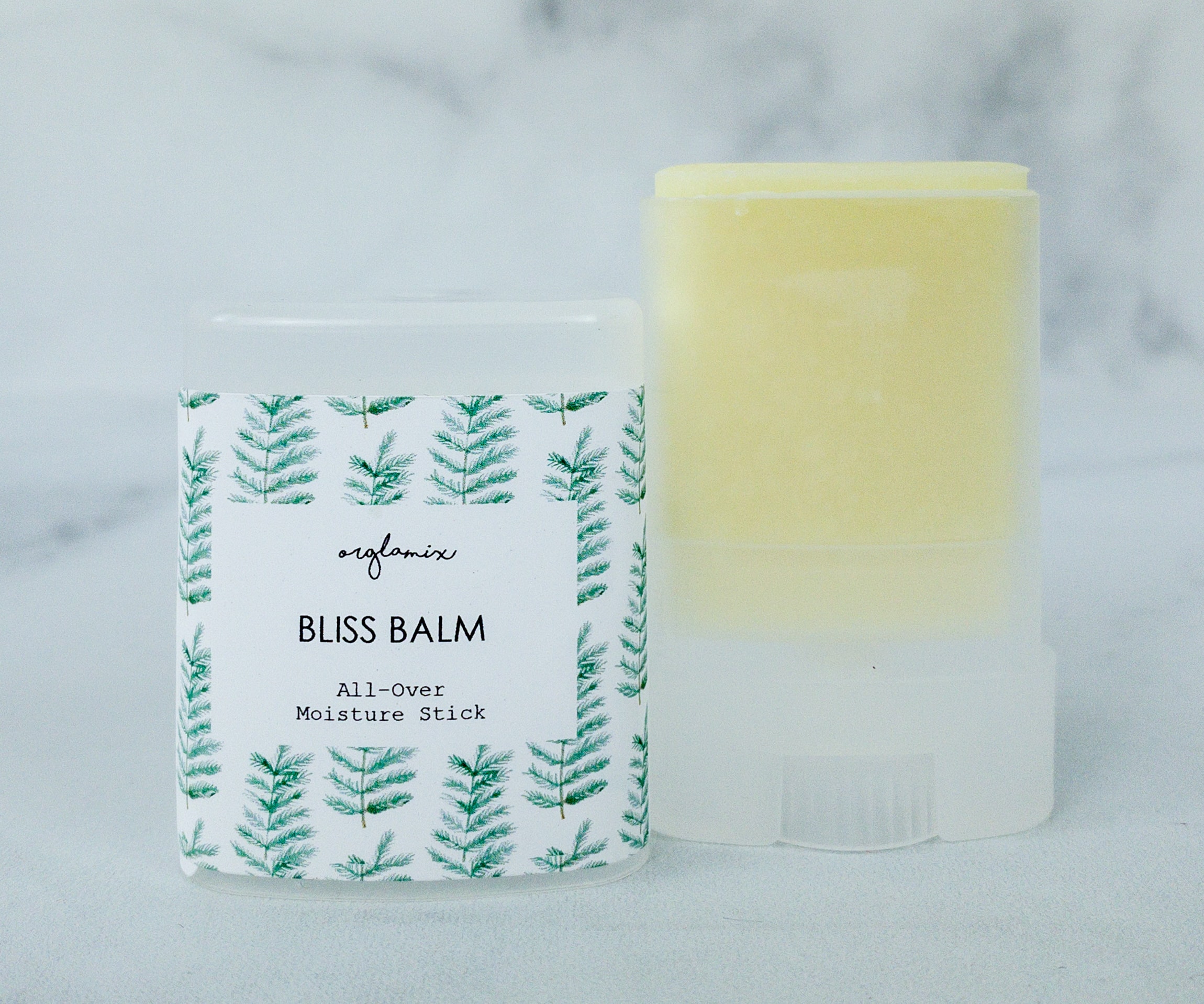 Orglamix Hemp Organic Lotion Bar ($12) Organic coconut oil and sunflower seed oil were combined in this lotion bar, making it highly nourishing and hydrating! It feels good on the skin, and it smells good as well!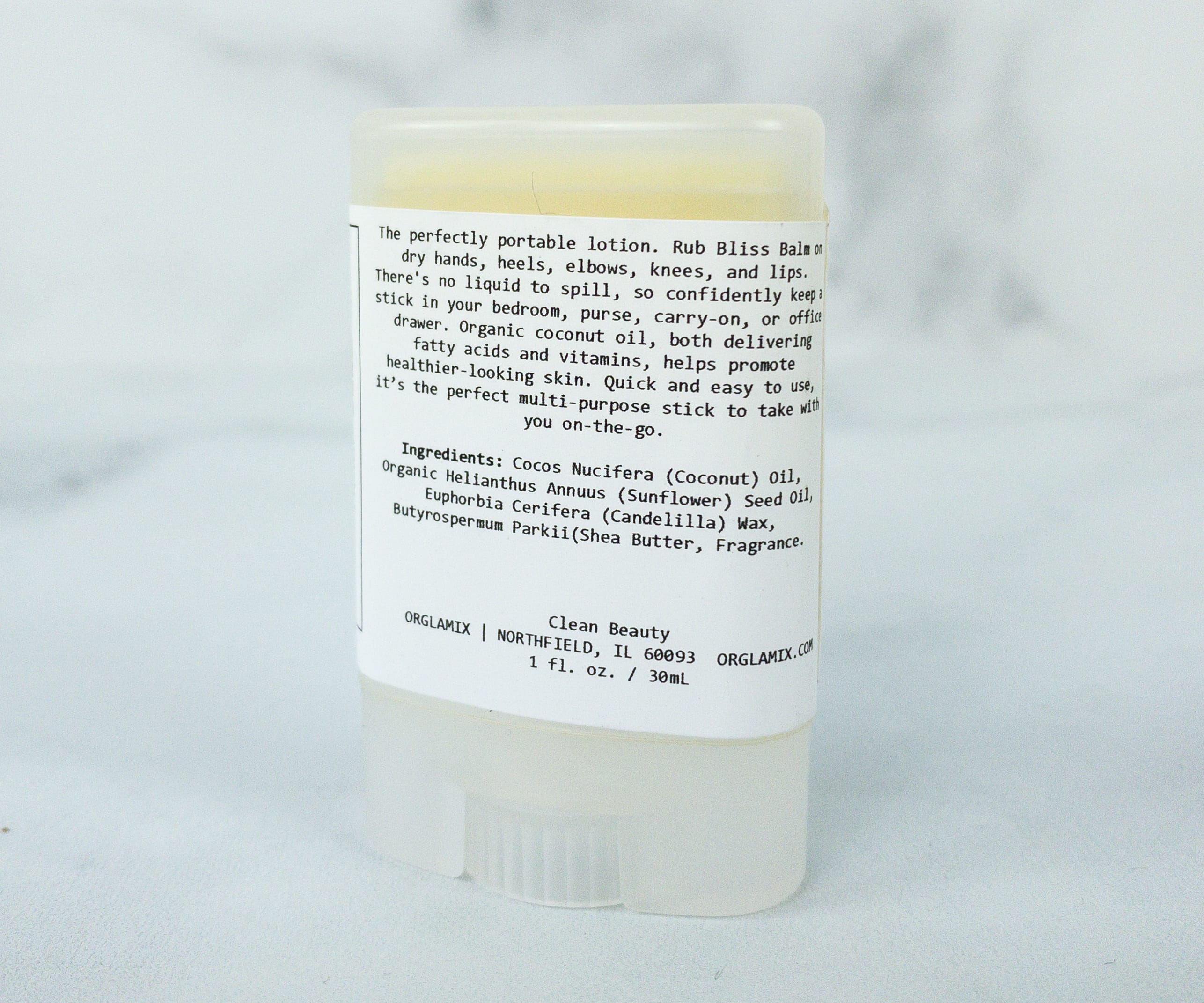 The packaging also eliminates worries of leaks and spills. It's easy to use, as I just need to swipe it on dry hands, heels, knees, and elbows. Because it's organic, I can even use it on my lips!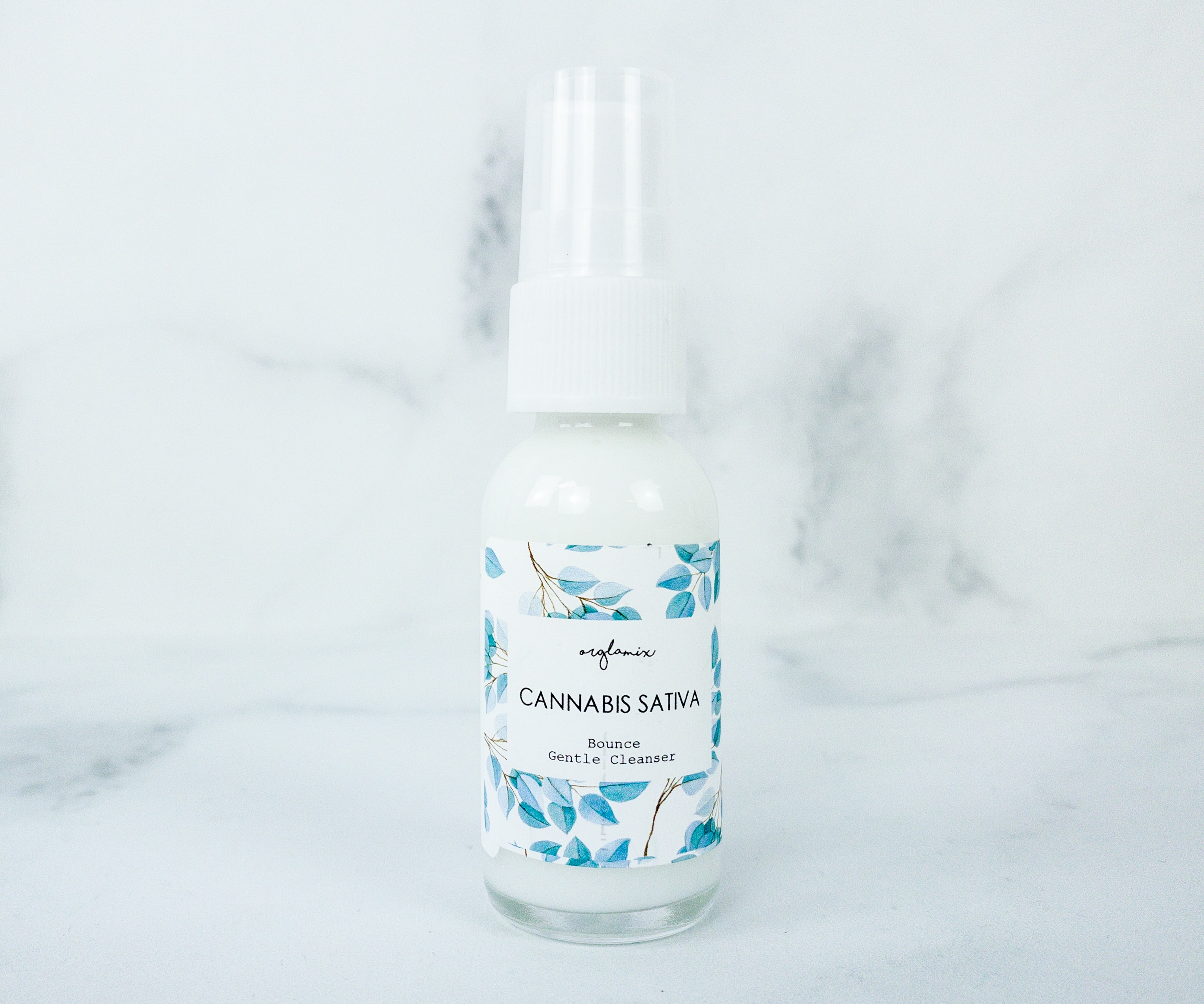 Orglamix Cannabis Sativa Bounce Gentle Cleanser ($12) The spray contains hemp, hyaluronic acid, and gentle AHAs. I love how it cleanses my skin and it easily takes off make-up!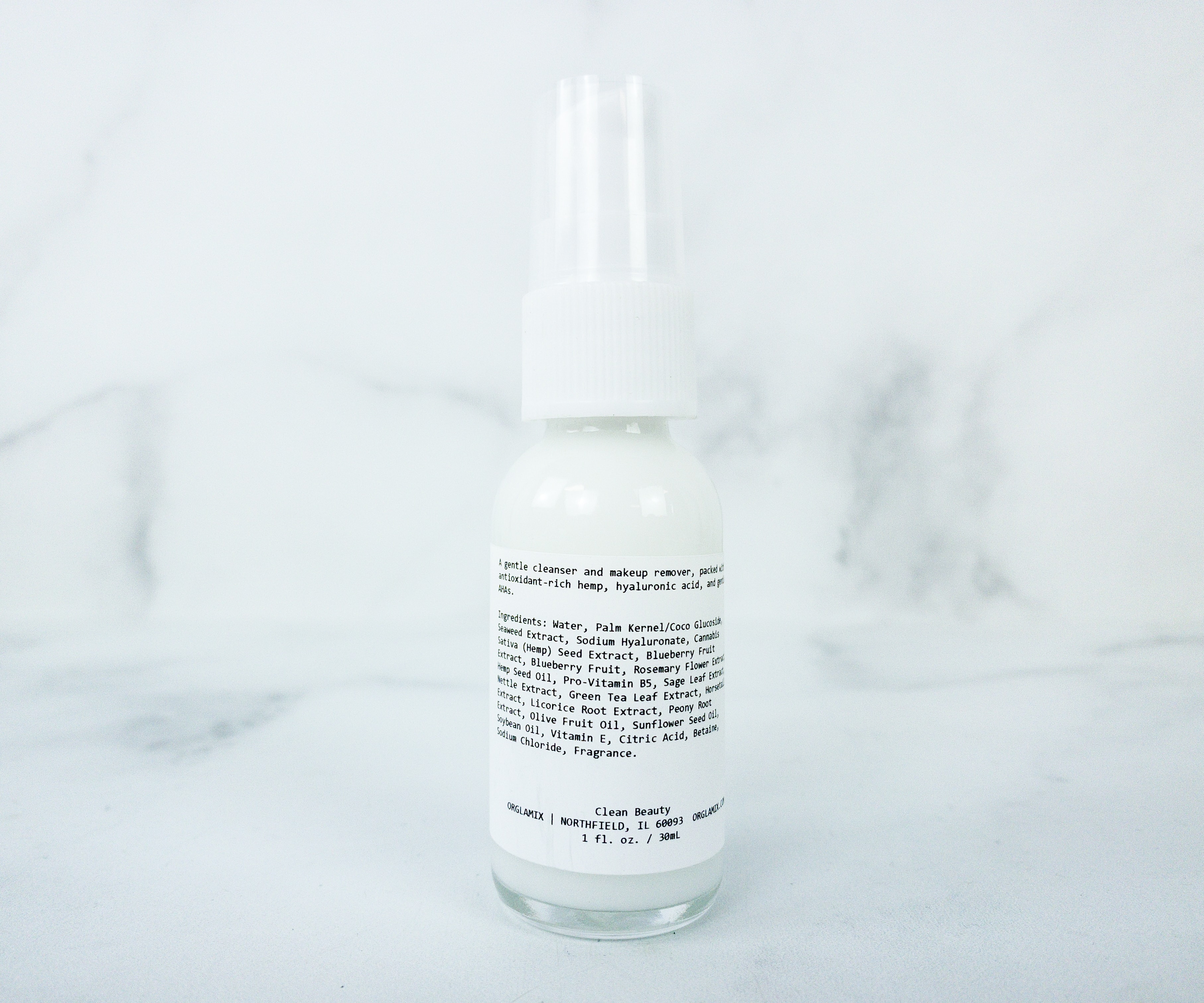 I don't have to worry about cleansing after a long day as I can easily use this product to clean my face and remove the last traces of make-up that usually cause blemishes and clogged pores.
This box proved to us that cannabis has a lot of good uses! The green-infused and -inspired products are all amazing. I love the handy balm lotion and the eye balm, plus the gentle cleanser. The bamboo toothbrush is also great, it's not only useful but environment-friendly too. The green eyeshadow is my favorite as it easily makes my eyes pop! I'm looking forward to my next Orglamix box and I hope it arrives soon, as this one came in quite late.
What do you think of this month's Orglamix?