NOSEJOY is a monthly subscription box that sends items that smell absolutely amazing! Make your nose happy with lovely smelling soaps, candles, lotions, and more for $34.95, which includes shipping. Each box will be curated to the season and will include upscale and boutique brands.
Your sense of smell is strongly tied to your emotions. Good smells create good vibes! With NOSEJOY, you can experience smell-good happiness throughout your day – a fresh soap in the bath, an energizing candle at your desk, or a delicious lotion on your skin. The best part is that you can use and enjoy these things knowing new premium goods are on the way!
DEAL: Get $5 off your first box! Use coupon code HELLO5.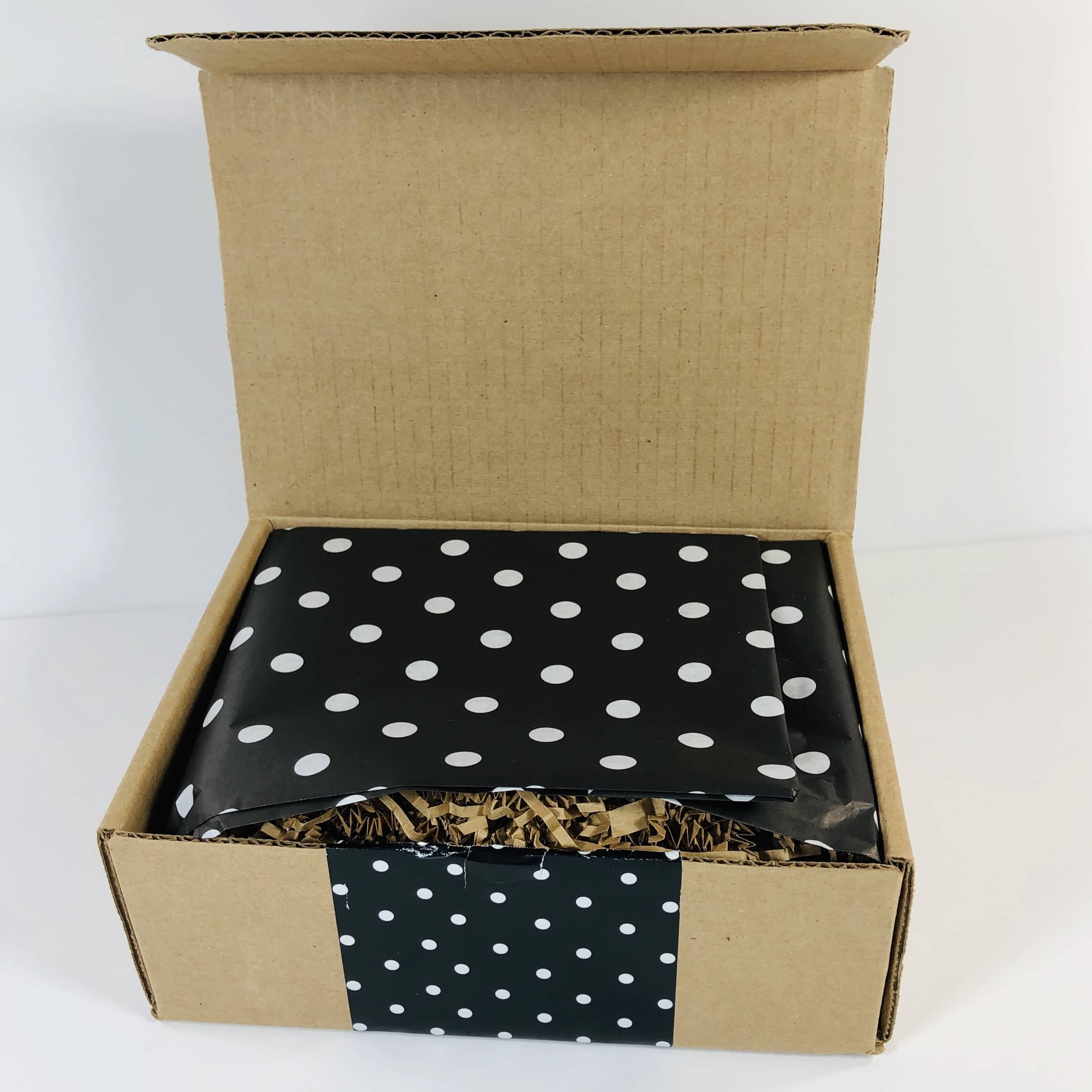 Every month I try to guess what scent will be featured based on the sticker that's placed on the outside of the box (see previous picture). I saw a black cat, but I couldn't guess what the scents would be!
Everything was tucked into shredded paper squiggles.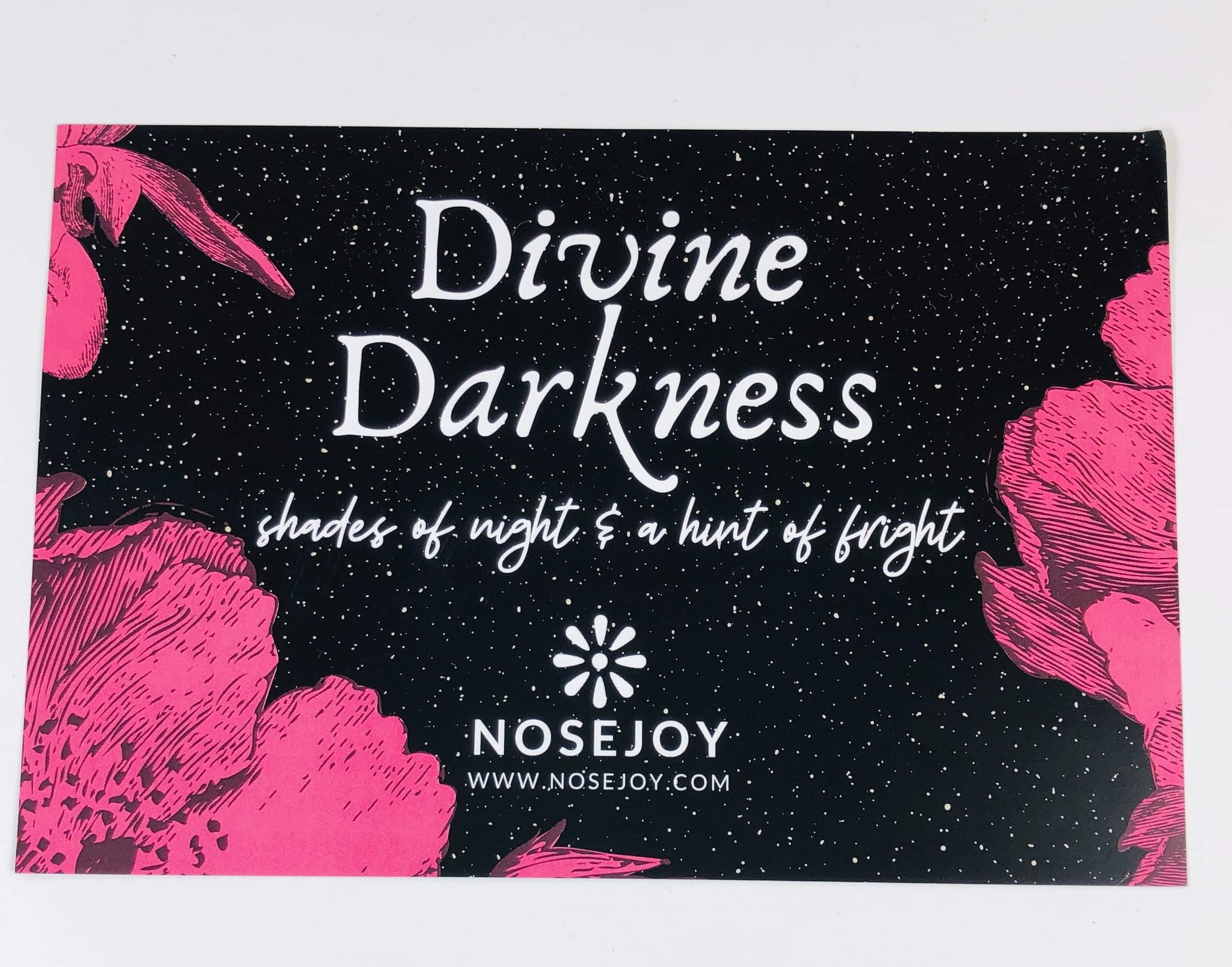 I found a card with the theme: Divine Darkness!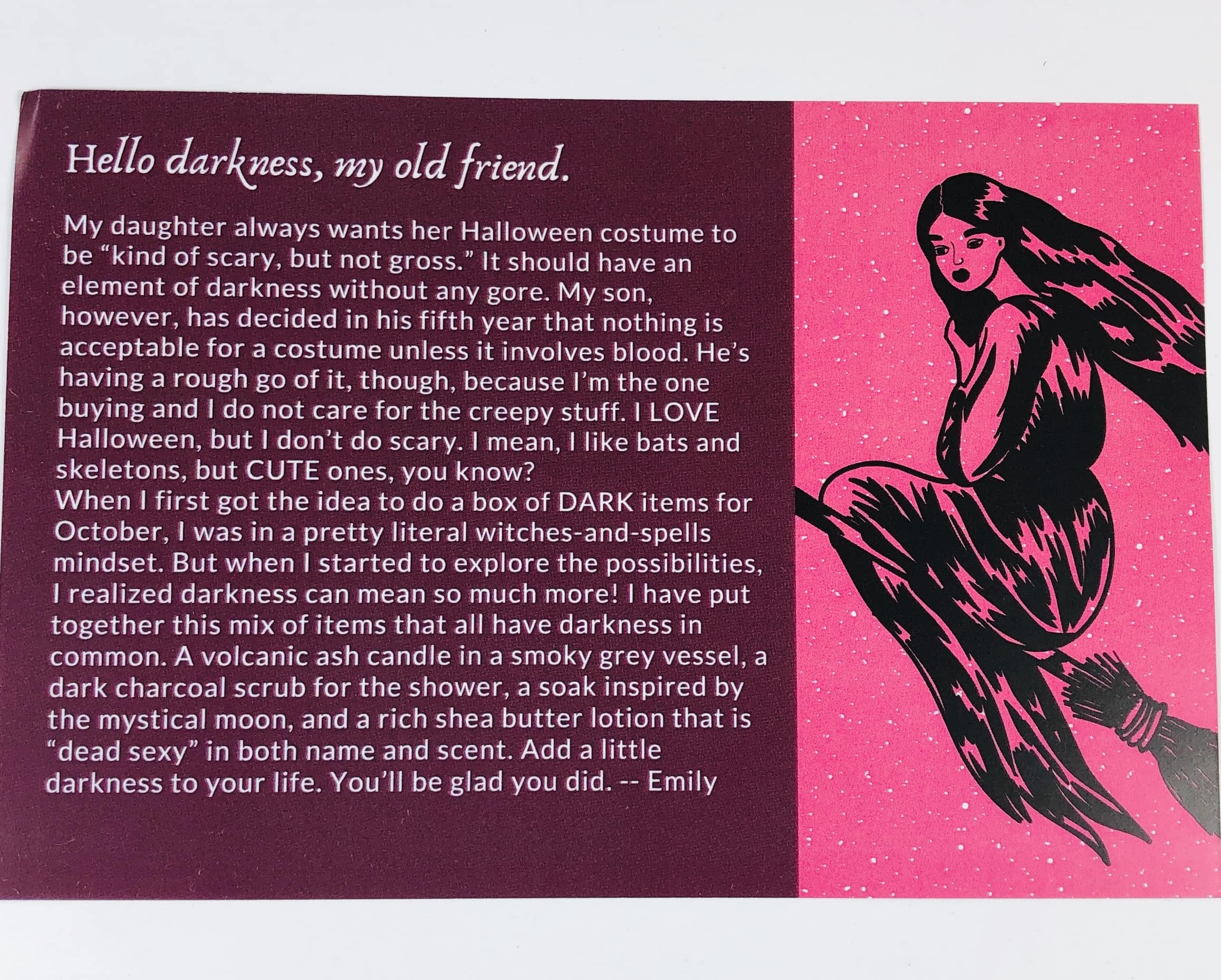 The back of the card described the theme in more detail.
Another card listed the products and retail value, plus gave a little description.
It also listed websites where you can find more.
Looking good so far!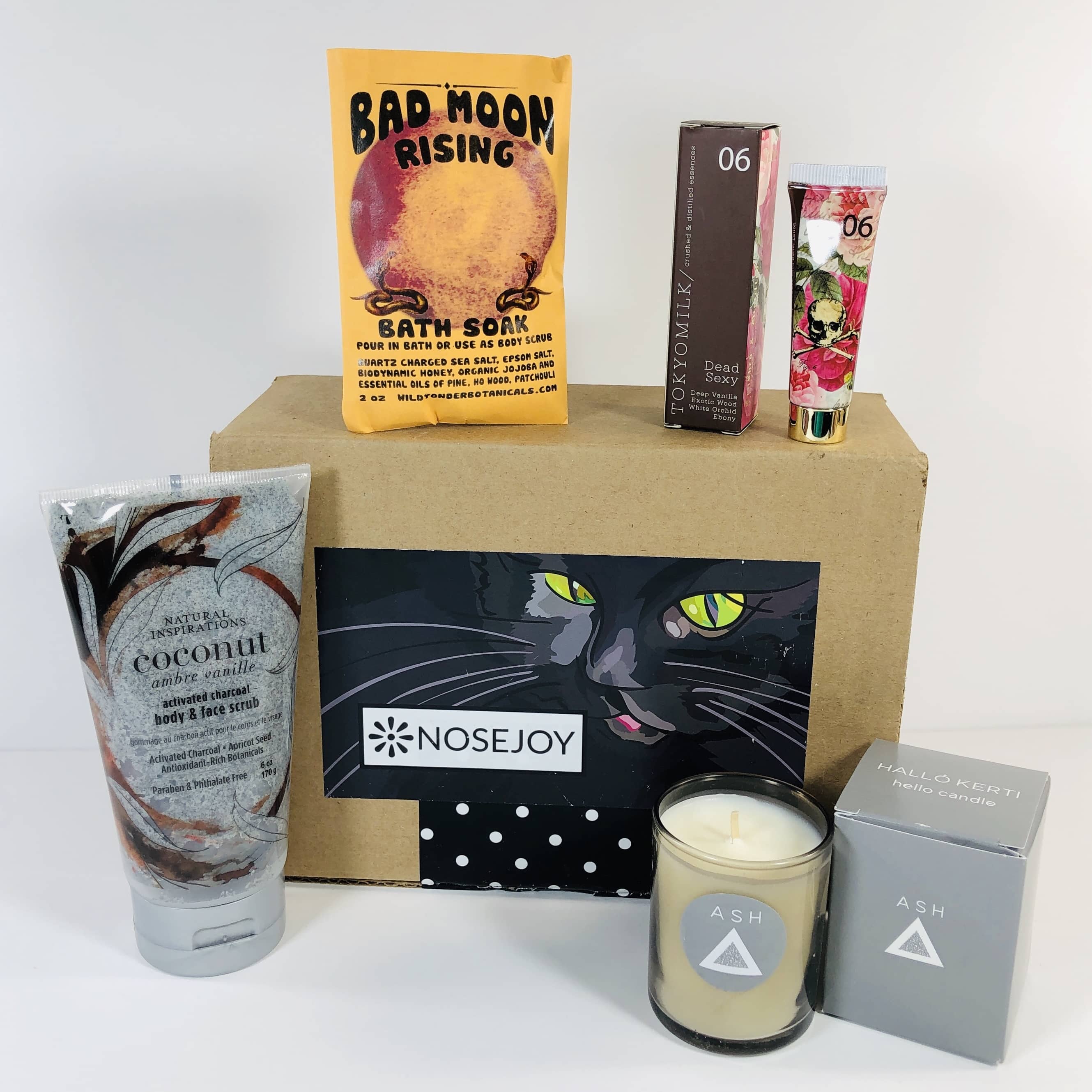 Everything in my box!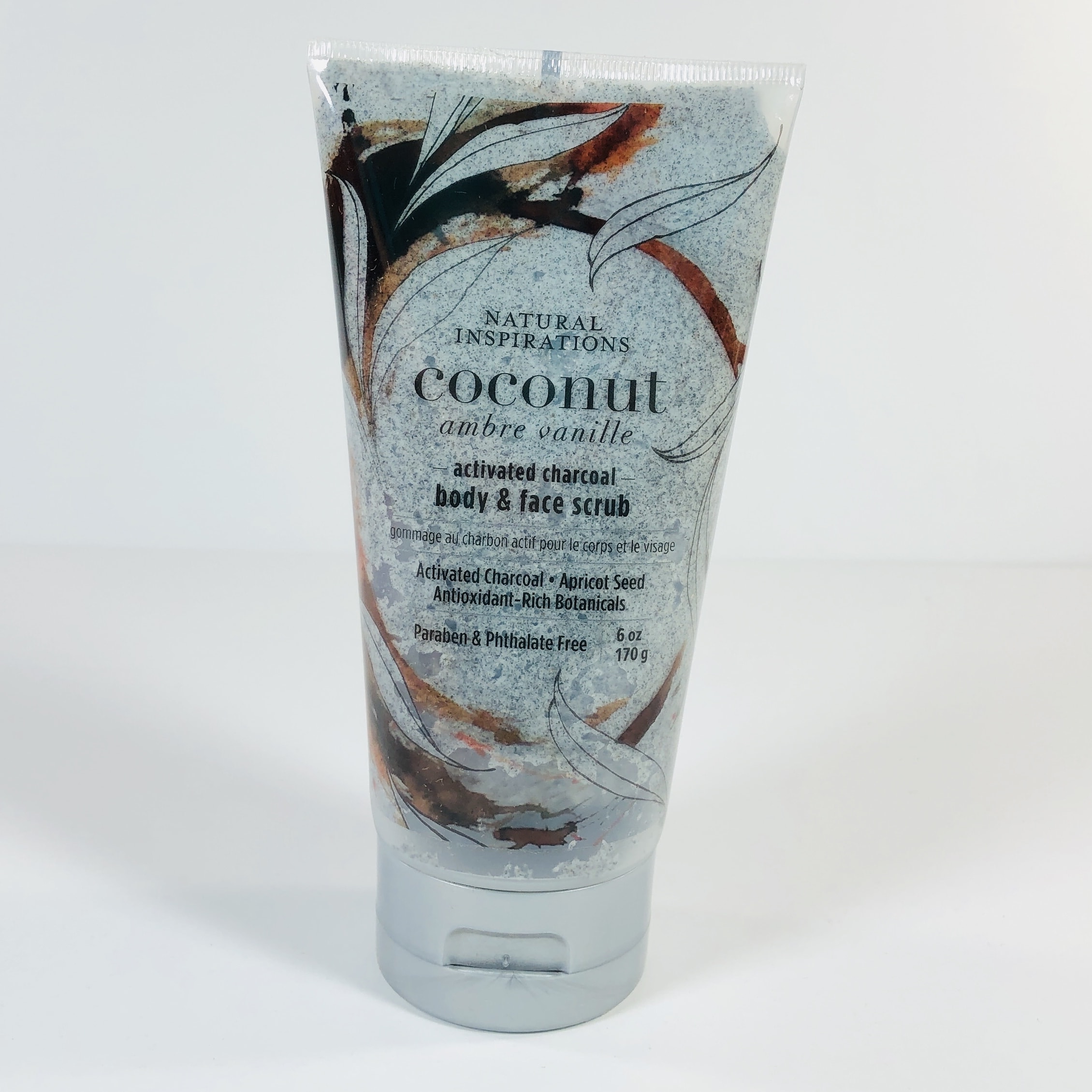 Natural Inspirations Coconut Ambre Vanille Body & Face Scrub ($16.50) First up is a face and body scrub that has darkness both in the scent and in the ingredients – it's made with coconut charcoal!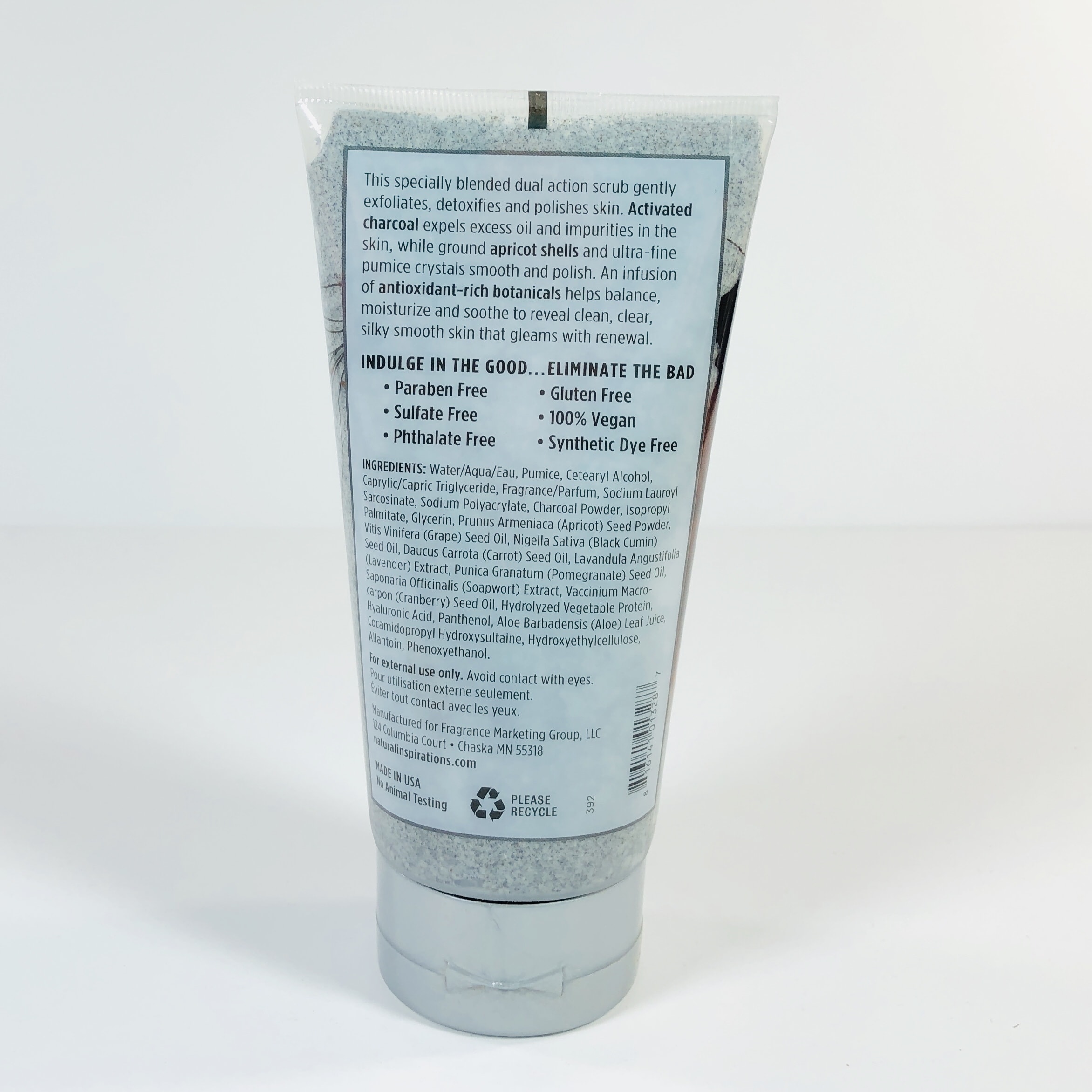 It has pumice to give skin a light scrub without feeling like you've been sandblasted. It is supposed to smell like coconut, vanilla, and amber and the scent fades quickly after rinsing.
Kalastyle Hallo Kerti Volcanic Ash Candle ($14) In a week in which two other candles I received smelled like pumpkin spice (not that there's anything wrong with that) I was positively psyched to receive this warm and deep scented candle!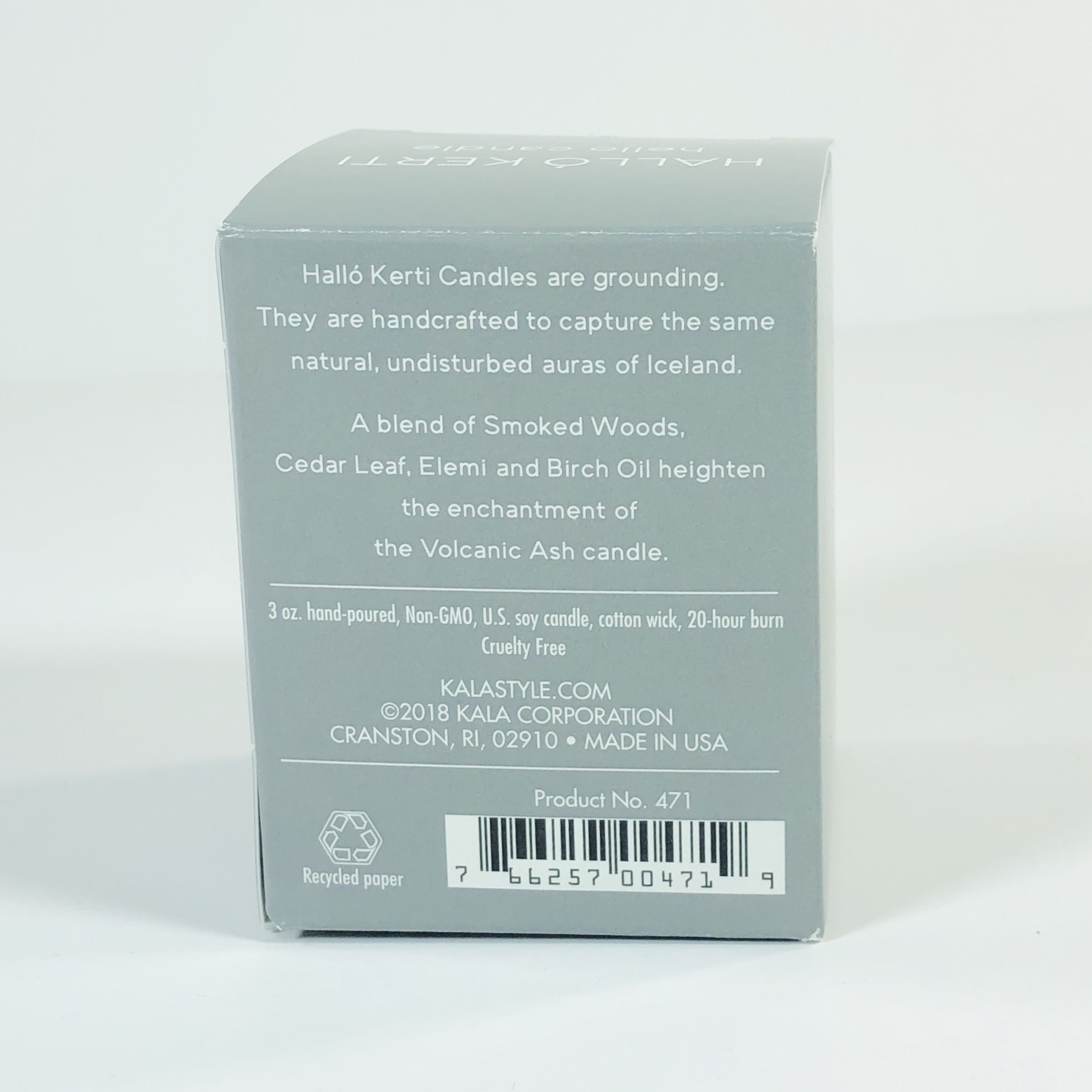 The scent is a combo of "smoked woods, cedar leaf, elemi and birch oil". I am not sure what elemi smells like but this candle is one of the best I've ever owned. It is warm and deep, earthy and mellow. The smokiness sets it apart and it smelled just as good while burning as when cold.
Tokyo Milk Dead Sexy Petite Treat Handcreme ($8) Margot Elena products are always very nicely fragranced and have a super feminine vibe but then the skull lets you know it's not all rainbows and roses.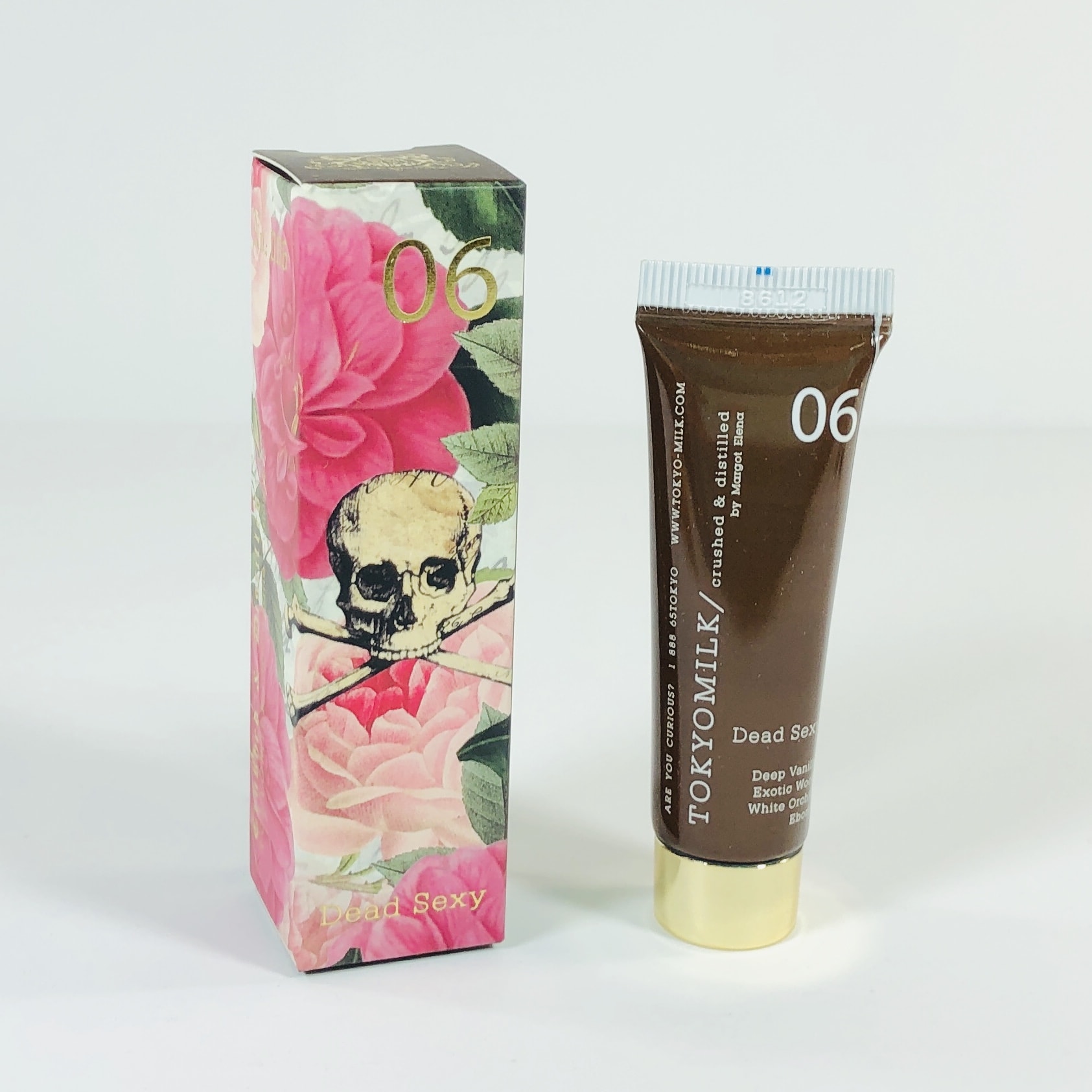 Scent notes include vanilla, woods, and white orchid. I say it's a not-too-sweet vanilla floral but I didn't pick up any smokiness. The size makes it perfect to slip into a bag to add a burst of scent any time, anywhere.
Wild Yonder Botanicals Bad Moon Rising Bath Soak ($5) These bath salts, which can also be used as a body scrub for those of us who take showers, contain "crystal quartz charged sea salts", plus pine, ho wood, and patchouli essential oils.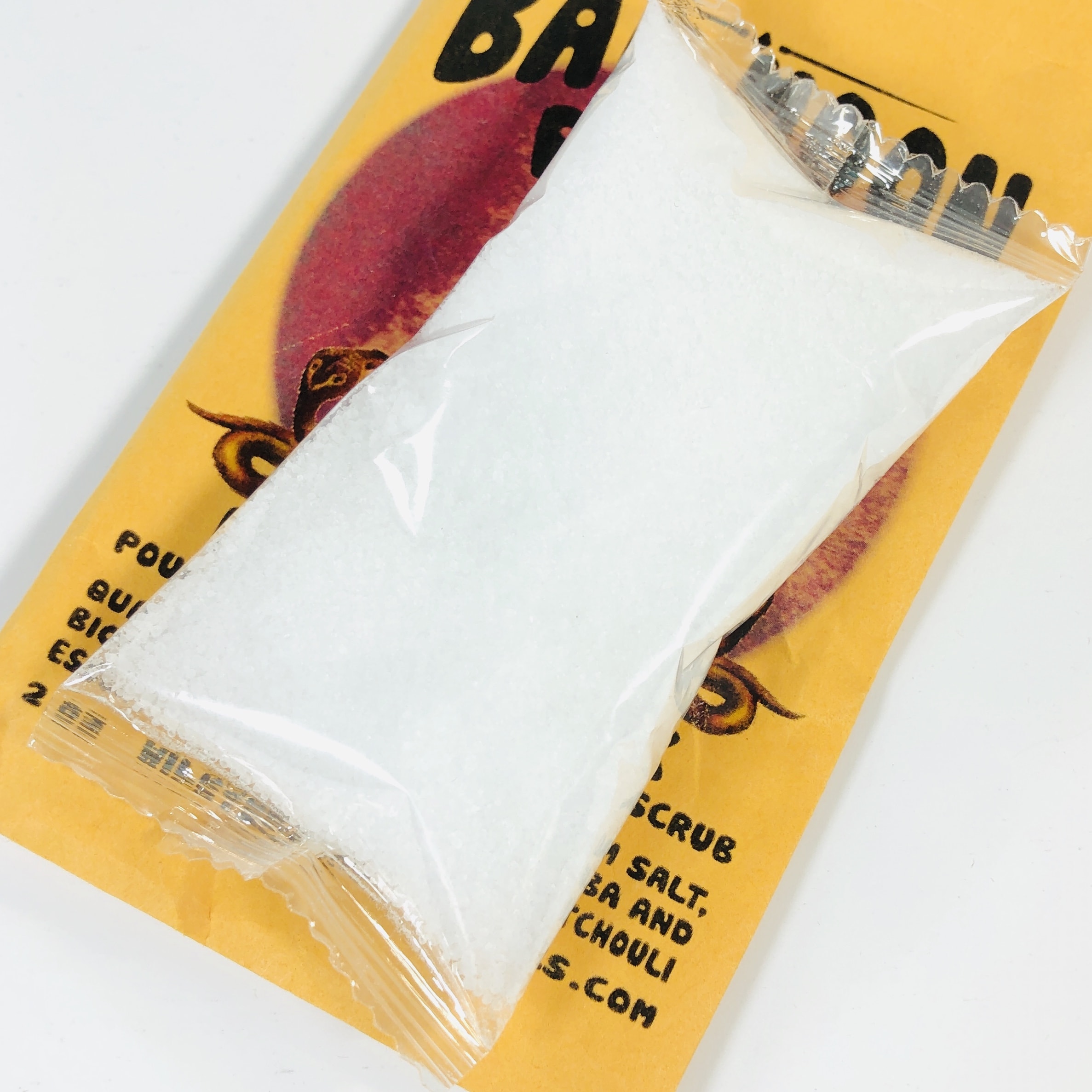 At first this smelled like a combo of lime and pine cleaner. I had it sitting in a container on my desk and after a while I could smell the patchouli. I wanted to use it as a body scrub so I added some carrier oil (shea nut oil is what I had on hand but coconut or even olive oil would work too) and mixed it up. I thought it did a good job as a scrub and once I added the oil I couldn't smell anything at all.
NOSEJOY sent a pretty cool selection of fall scented items and went in a direction I wasn't expecting but thoroughly enjoyed! I liked the "dark" theme and loved the various scents. My favorite item of all was the candle, it is just perfect! The bath salts are gone, the lotion is sized just right for my makeup bag, and the coconut scrub will last for several months. The value for the October box was around $43.50 and I discovered a couple of new brands this month as well as some returning favorites.
Have you tried NOSEJOY? What do you think of this box?