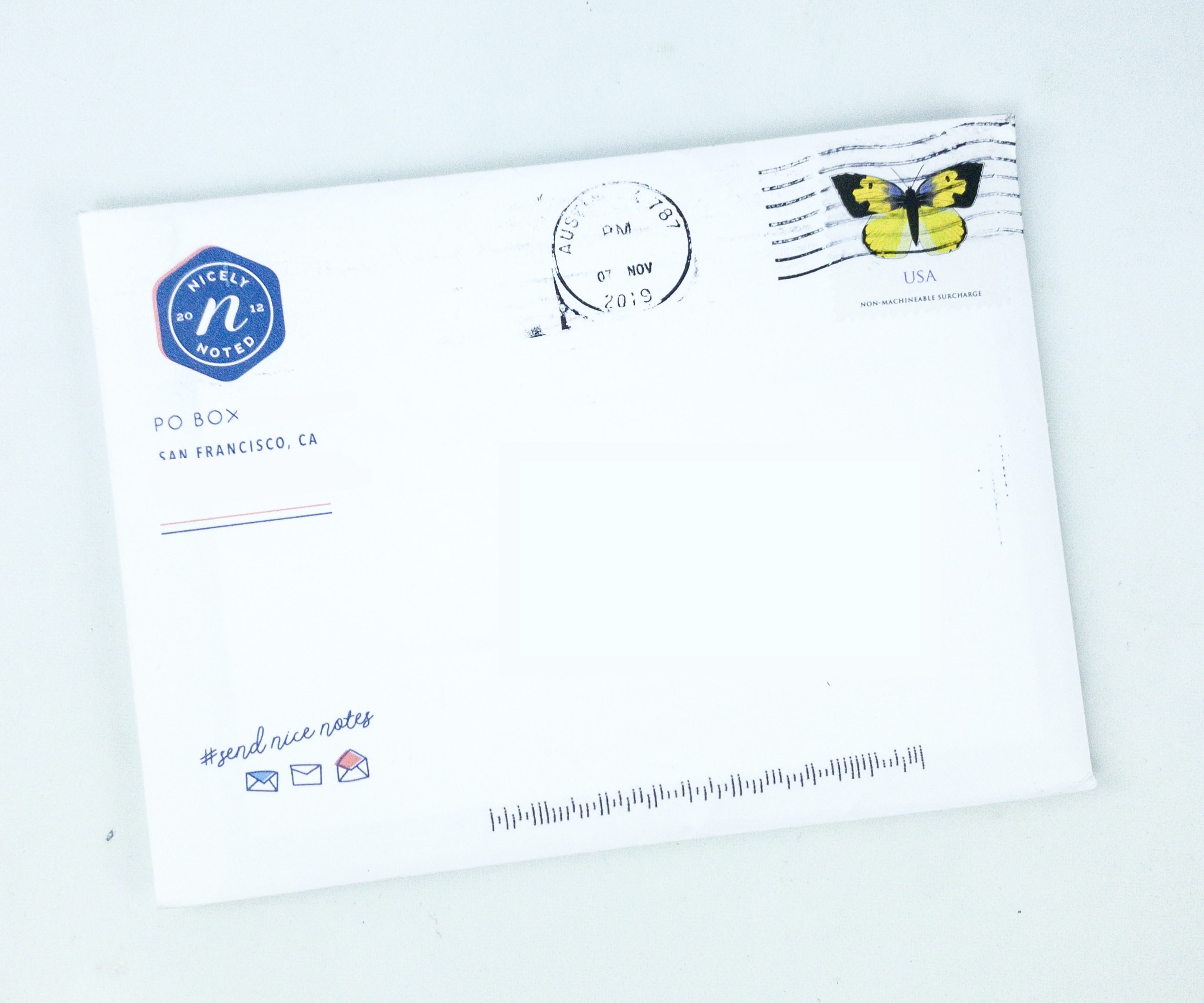 Nicely Noted is a monthly greeting card subscription. With every mailing, you'll receive a collection of handmade letterpress cards plus the stamps to send them. This is art to give away, not to keep! This subscription is absolutely perfect for anyone who wants to start (or continue) sending letters in the mail to family and friends.
DEAL: You can get 20% off from your first month by using the code NICE20.
The packaging is simple, but what's important is that the items arrive in great condition.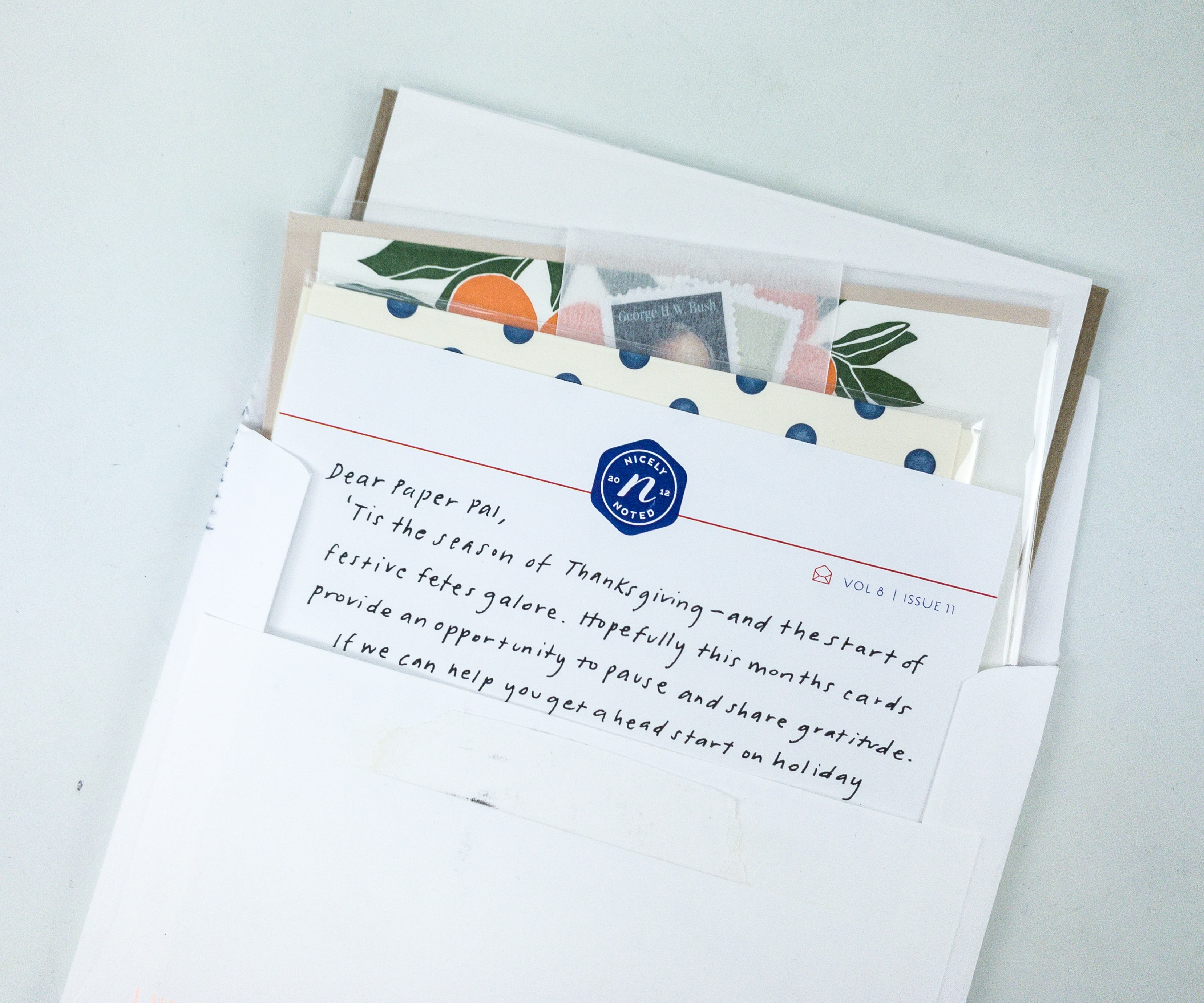 Everything fits a small white envelope.
There's a letter from Nicely Noted.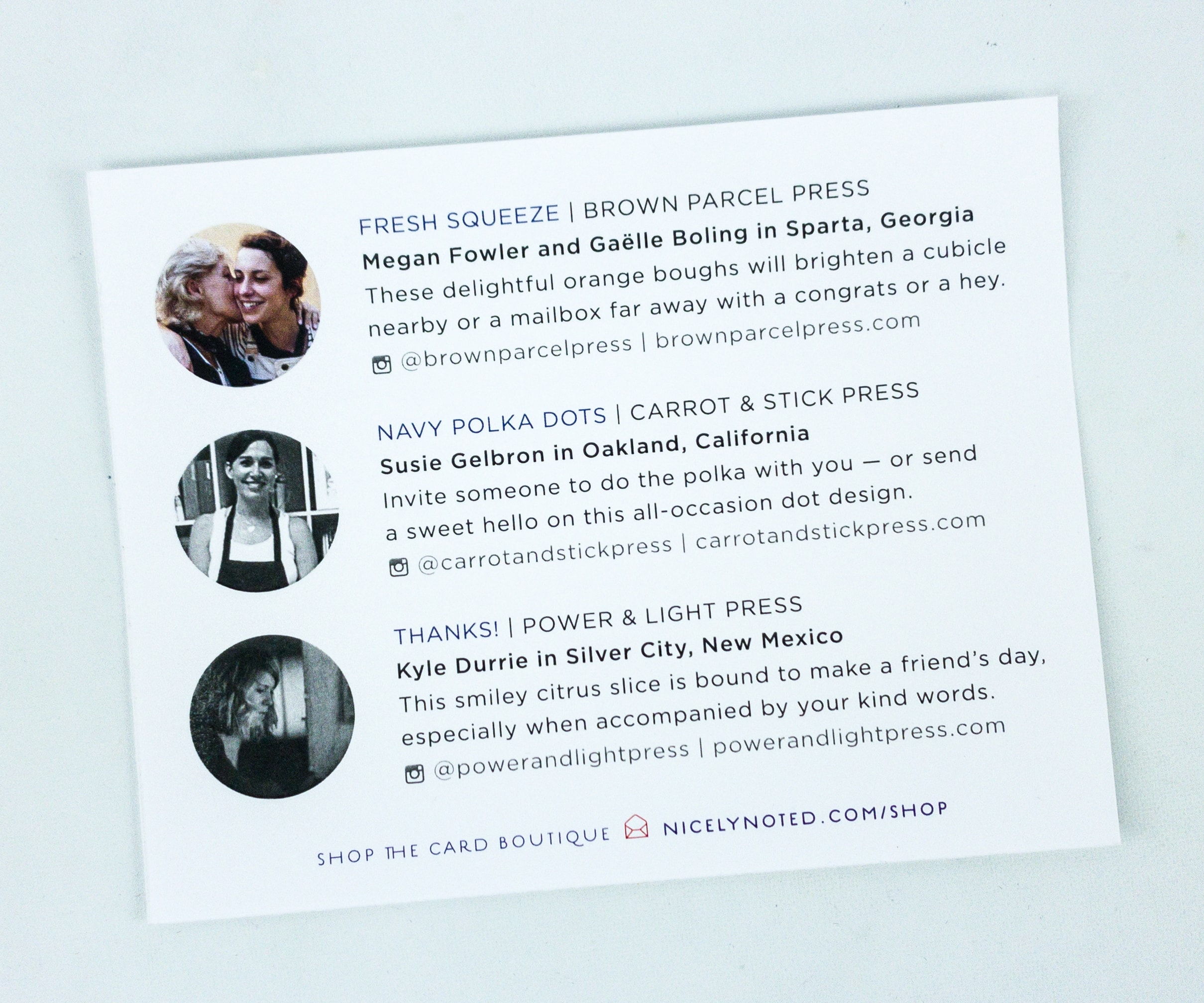 The card features artists behind this month's collection of letterpress cards. It's nice that Nicely Noted introduces their artists and the stories behind them too.
Everything I received this month!
Mail Stamps. With every mailing, you will receive 3 stamps that you can mix and match with the cards. One features the former US President, George H.W. Bush, the USS Missouri, and one with colorful hearts that says "Forever USA".
Here are the three cards I got for this month, complete with envelopes.
Carrot & Stick Press Polka Dot Card ($16) Simplicity is beauty, and that is what this card is showing us. The cover of the card has blue polka dots. It can be an "any occasion" card!
Power & Light Press Thanks Lemon Card ($5.50) This thank you card is also pretty minimalist and I like it! There's an orange slice in the middle, along with the word "thanks." It's simple but just the act of sending a greeting card is already nice and heartwarming.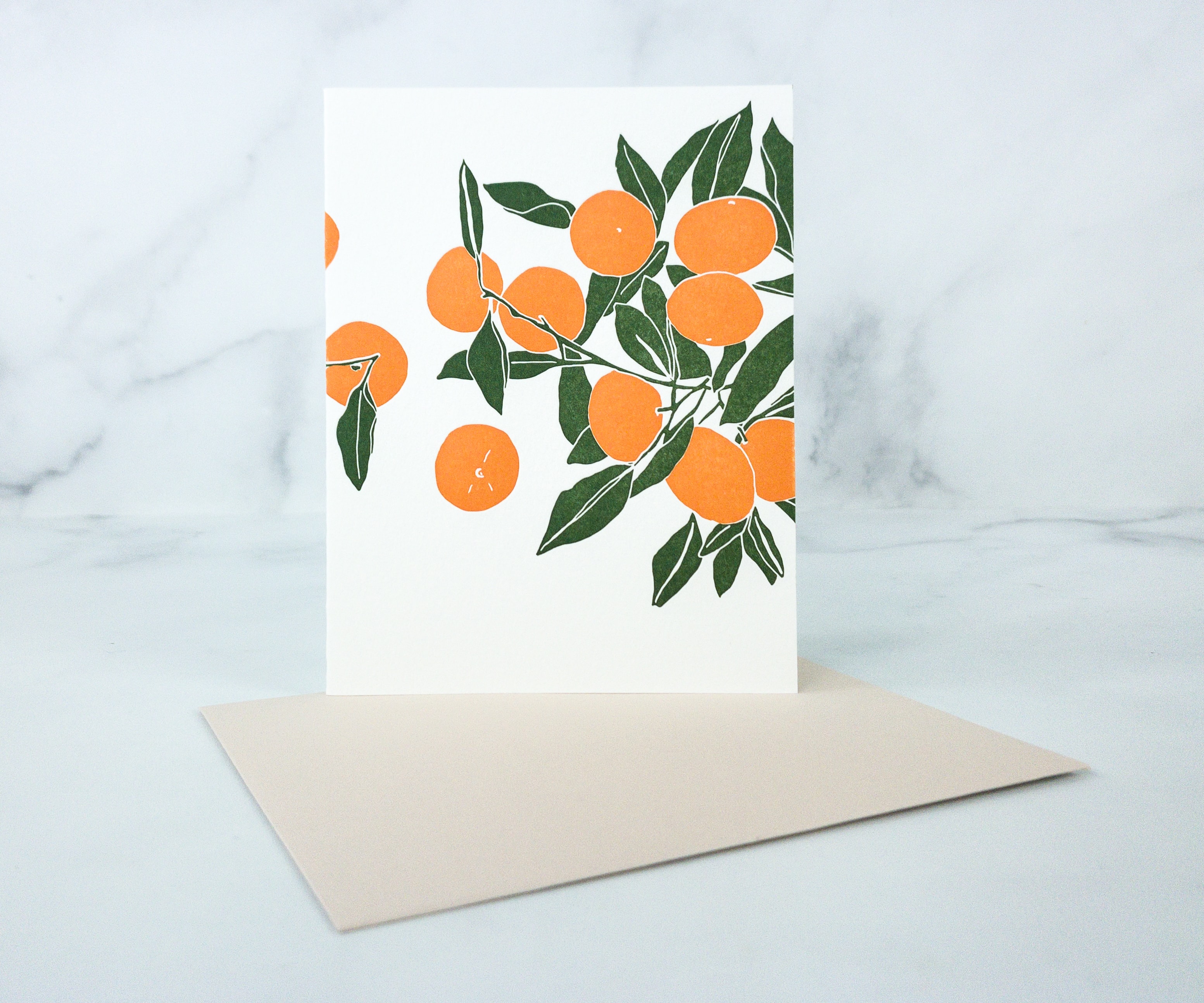 Brown Parcel Press Fresh Squeeze Card ($5) Another "just because" card is this one featuring a cute illustration of oranges. What I love about these kinds of cards is that I can write anything on them and send them even when there's no occasion at all!
The cards I got this month all have one thing in common: SIMPLICITY, and through this simplicity, we can tell that they're really beautiful and special! The cards look well-made and high-quality, and anyone on the receiving end will definitely love them and feel important. The holidays are nearing and these cards can work as greeting cards for the holidays too or can accompany the gifts that I am going to send out. I am really glad to get amazing cards and stamps from this subscription!
What do you think of this month's cards?